Alicia Keys is a multi-talented personality. She is mainly known as an American singer. But she is also a songwriter, actress, pianist and record producer. Even after being involved in so many things her passion for fashion and style never seems to get lost. She is always very fashion conscious and when it comes to hair, she is extra conscious of it.
Alicia Keys has beautiful hair. With such volume and texture, she can style her hair in different ways easily. Natural hair is hard to manage, but Alicia Keys seems to handle it quite well. It doesn't mean that she doesn't use extensions.
Check out Alicia Keys' hairstyles over the years.
Alicia Keys looking sweet and gorgeous with her natural thick curls styled into a simple half-up.
Alicia Keys looking mysteriously fierce in a pair of sunglasses and a hat. Her fashion is definitely on point during the Gordon Parks exhibit last January 2018.
The singer showcased her charming and trendy side with this braided hairstyle incorporated with gold embellishments and clips.
The American singer is indeed a total performer during the Landmarks Live in Concert last January 20, 2017. She surprised the audience with her stunning outfit and natural hairstyle.
The songwriter is poppin' iconic with her patterned turban wrap she wore once again for The EDIT fashion magazine by NET-A-PORTER, November 2016.
The American singer surprisingly portrayed a mannequin beauty with her natural thick curls during the cover shoot for The EDIT fashion magazine by NET-A-PORTER, November 2016.
The American icon is oozing with confidence as she celebrates International Day of The Girl 2016 with her carefree afro style incorporated with a vibrant-colored headband.
The talented singer spent Summer 2015 in her most stylish way. She wore a braided headband that went all the way down her shoulders as a chunky three-strand braid.
The American singer looking all groovy and confident with this hippie hairstyle incorporated with a twisted bandana.
The singer/songwriter looking expensive and high-fashion in this Givenchy photoshoot where she portrayed this polished upstyle.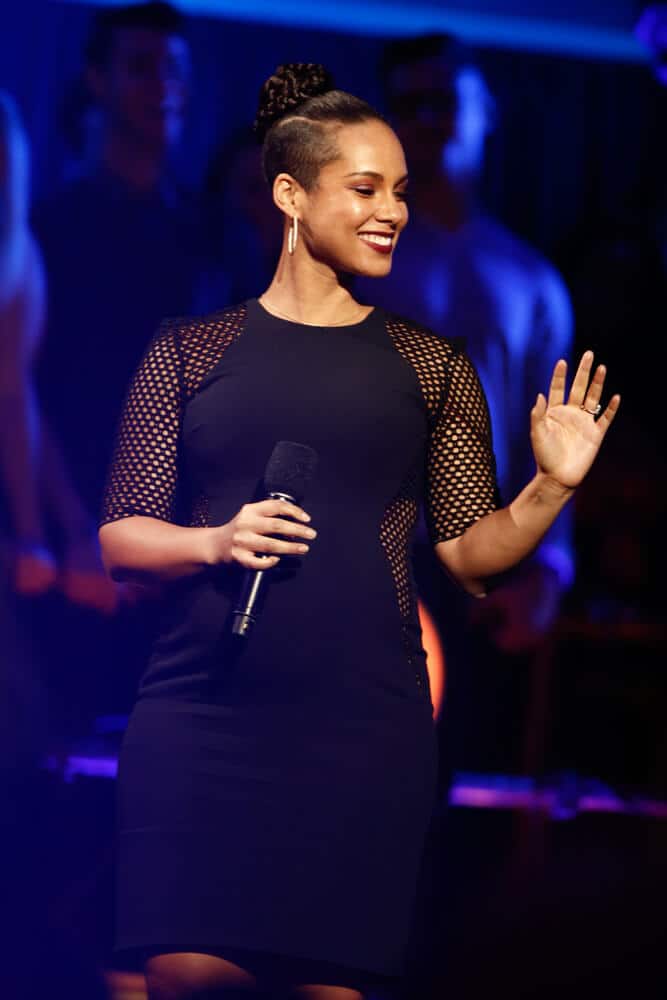 The American singer's on-stage presence is unbelievable. Her noble and elegant look overflowed during VH1's 2nd Annual 'You Oughta Know Live In Concert' 2014 as she performed with this simple but stylish braided bun.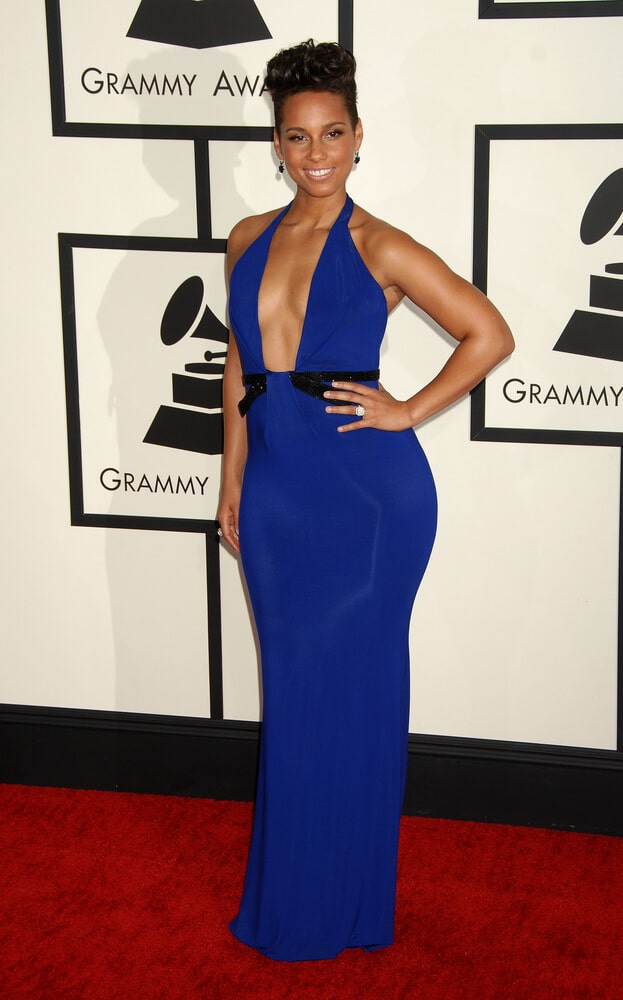 The American songwriter unleashed her fierce yet elegant self with this braided upstyle as she walked down the red carpet during the 56th Annual Grammy Awards, January 26, 2014.
She has tried cornrows, braids, barrel curls, finger waves, bangs, and other styles. Whatever hairstyle she has tried, she looks good on them. She seems to prefer thin braids and accessorize them with beads and other shiny things. She not only sticks to the long hair which she styles with braids; she also prefers the short hairstyle.
We have seen her in short straight hairstyles as well. Once she back-brushed her hair and added volume at the top. She also looks good in bob cut hair. Though her hair is black, she has changed her hair color to brown as well. She has made a drastic change in her hairstyle recently. She had colorful braids of pink, orange and yellow hues. This colorful hairstyle was appreciated by many of her fans.
Alicia Keys' debut album 'Songs in a Minor' was released in 2001. She won the Grammy Award for this album. Her second album was The Diary of Alicia Keys which sold about 8 million copies throughout the world. She got four Grammy Awards for this album. Her album 'As I Am' released in 2007 also got her three Grammy Awards. She has received numerous NAACP Image Awards, Billboard Awards, and BET Awards over her music career.
Besides singing, she is also a great actress. Her debut film was Smokin' Aces. She also acted in The Nanny Diaries and The Secret Life of Bees.She is named the top R&B artist of the 2000s by the Billboard. She had a number of 'number one' singles in the music charts. She is considered to be one of the most influential people in the world. She is also named one of America's Best Selling Artists of all times. She is a very talented pianist as well. She has incorporated piano in many of her songs.
She is actively involved in a lot of charity works. She is the Global Ambassador of 'Keep a Child Alive'. She has done a concert to raise awareness about the poverty-stricken people in Africa. She has touched many lives through her songs. We hope she will achieve great things in life and continue her noble activities.