She is a true Hollywood sensation. Her performances in films like North Country have created a permanent position for her in Hollywood. Her red carpet appearances have inspired many people. With her luminous skin and green eyes, she looks good on any hairstyle. Over the years she has tried various hairstyles and hair colors. She has experimented with brunette to blonde and platinum.
Most of the time, we have seen her in long and flowy locks. But recently, she was seen in choppy and layered hairstyle. Her side swept hairstyle is loved by many fashion enthusiasts. Her updos are very different. She was seen in a quiff, chignon and braided updo.
Here's Amber Heard's hairstyles over the years.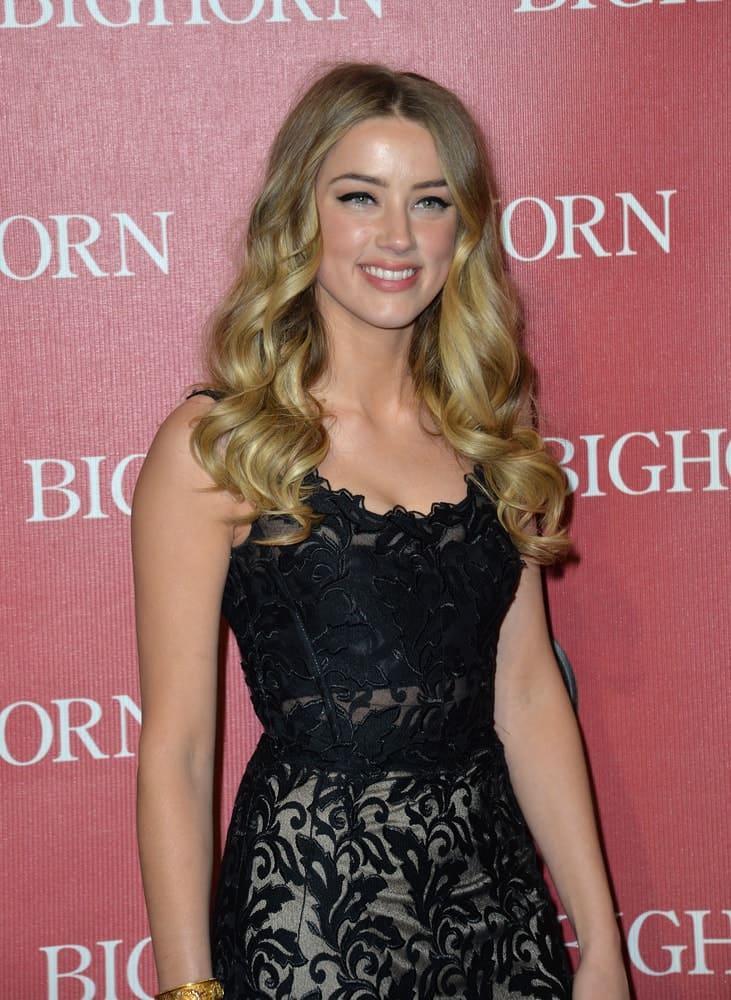 Actress Amber Heard looked happy as she styled her hair into a soft mid-parted with big curls all over that we think is a smart choice for her gorgeous black lace long dress at the 2016 Palm Springs International Film Festival Awards Gala.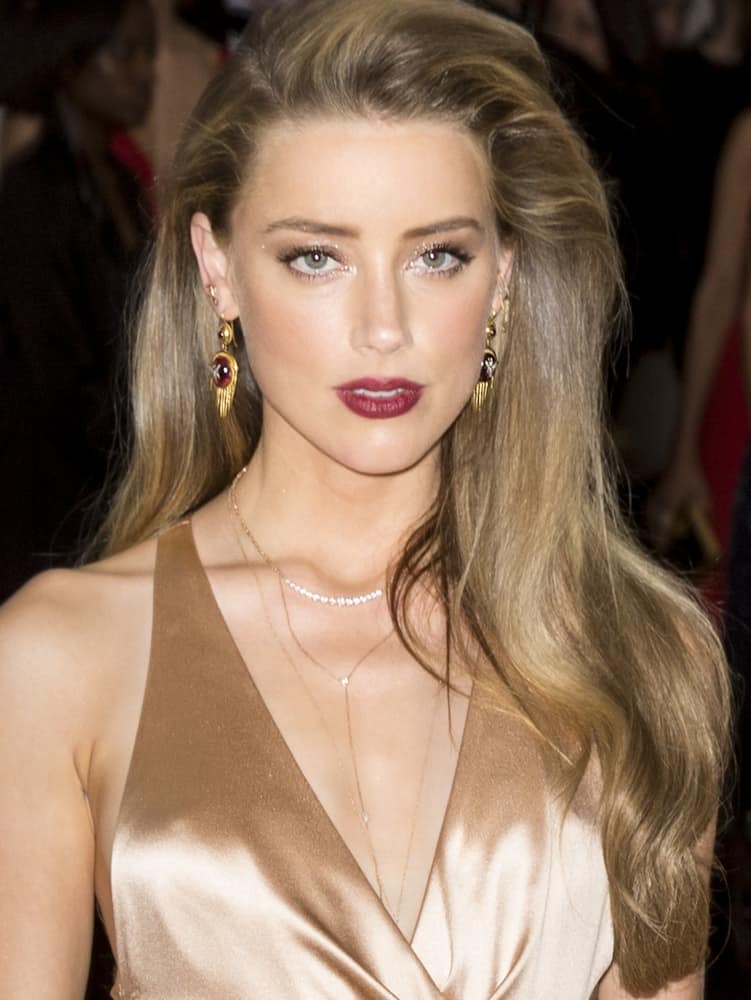 Amber Heard looked so attractive in a deep side parted long sleek hair style that's an unfailing match to her nude silk dress at the Manus x Machina Fashion in an Age of Technology Costume Institute Gala.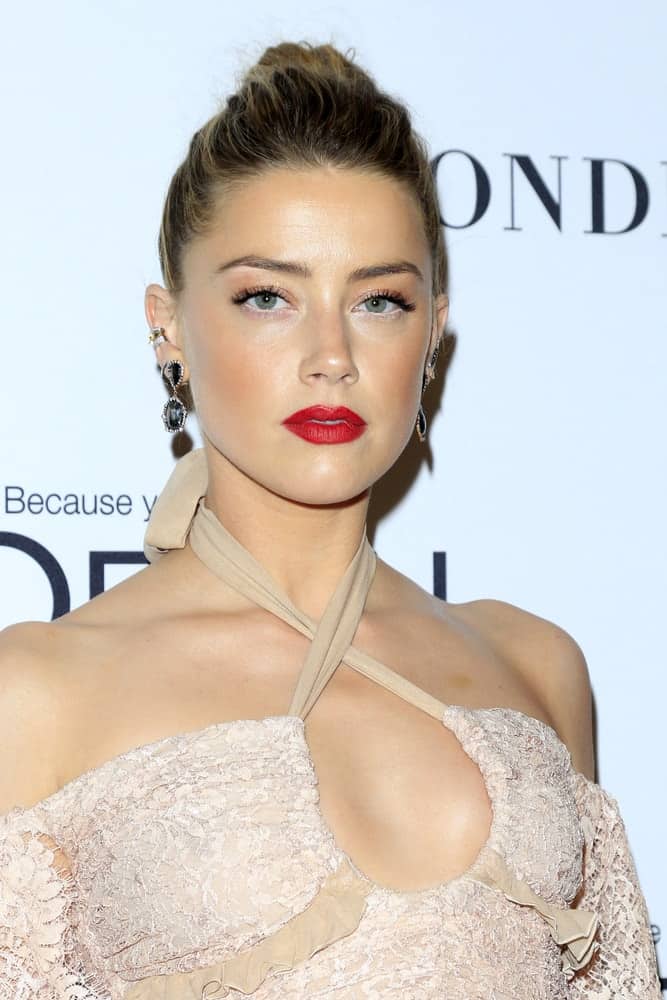 Amber Heard looked gorgeous as ever and for this event, she wears a delicate pink and lace gown and ditched her blonde hair for a slicked back bun at the Glamour Women Of The Year 2016.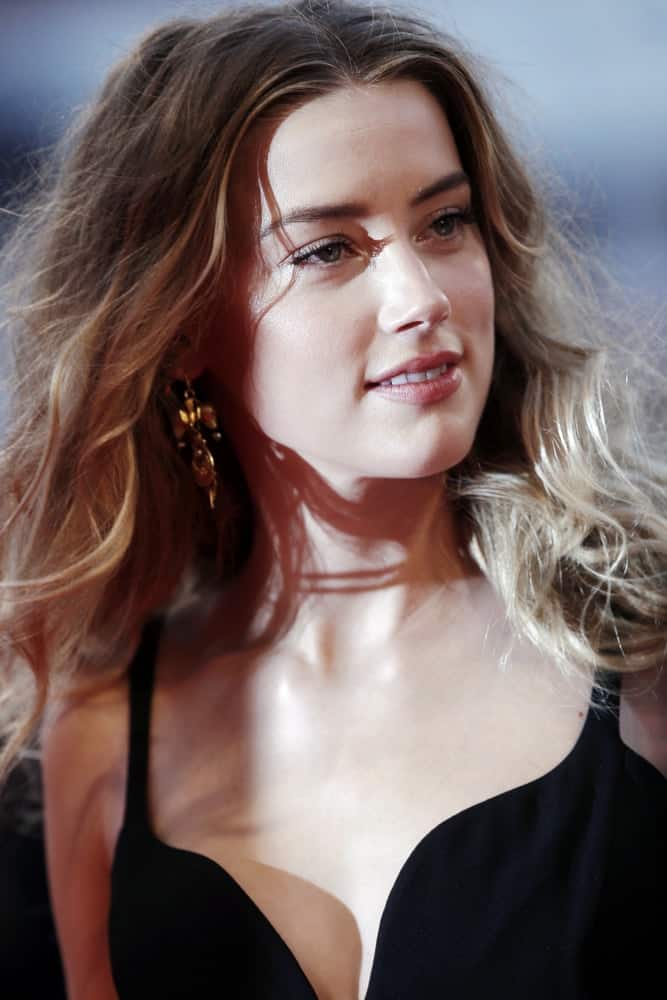 Become immediately infatuated with Amber's beachy waves hairstyle, together with her elegant black floor-sweeper gown - the styles she wore at the Black Mass' premiere during the 72nd Venice Film Festival.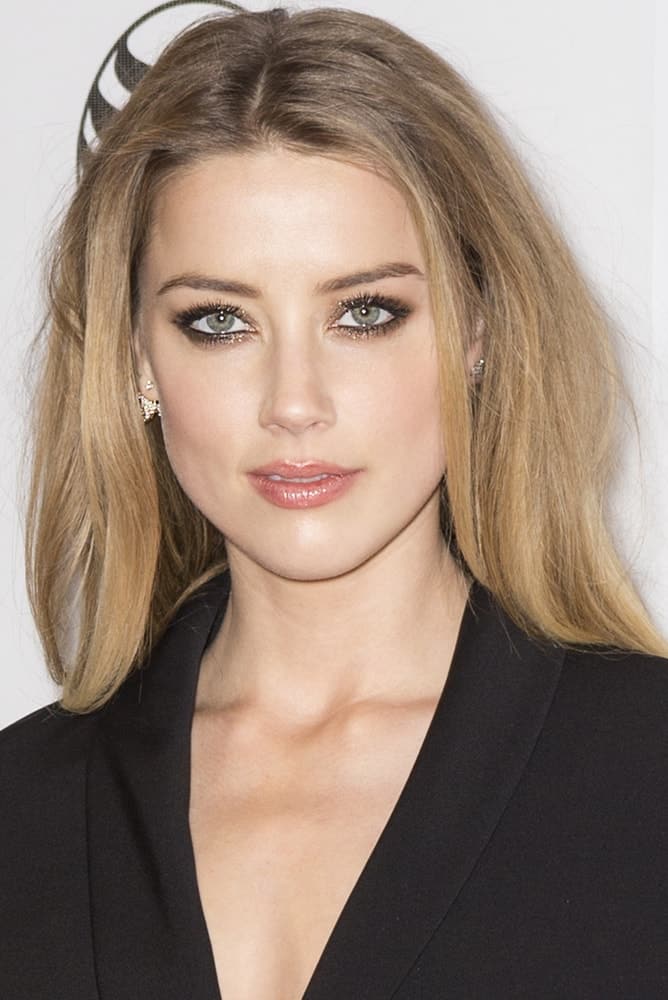 Amber Heard looked sophisticated in a messy mid-part straight hair while sporting an elegant Stella McCartney suit at the premiere of 'Adderall Diaries' during the 2015 Tribeca Film Festival.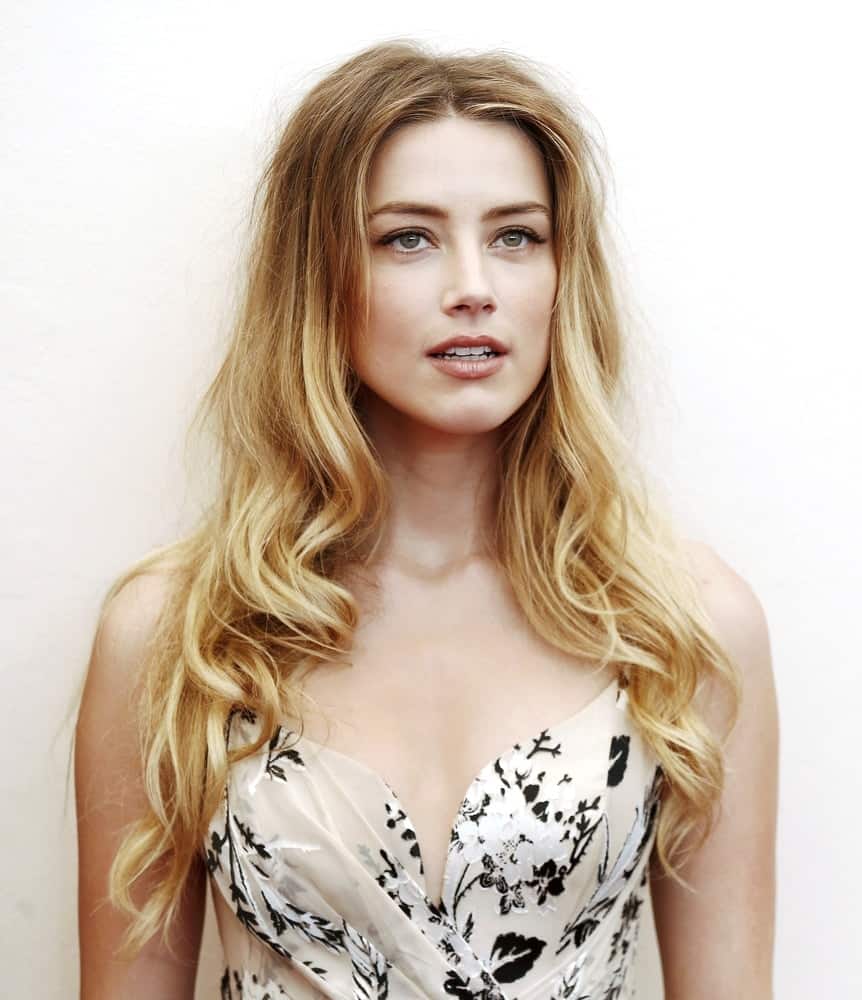 Amber Heard was a breath of fresh spring air as she wears a nude Zimmermann floral dress and left her hair down with tousled middle part waves at the photo-call of 'The Danish Girl' during the 72nd Venice Film Festival.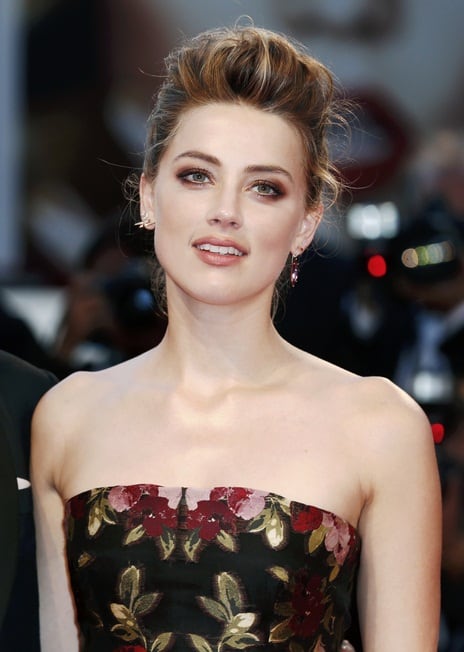 Amber Heard was fresh-faced as she attends the premiere of the movie 'THE DANISH GIRL' with a textured wavy updo hairstyle that ultimately suited her strapless floral Alexander McQueen gown.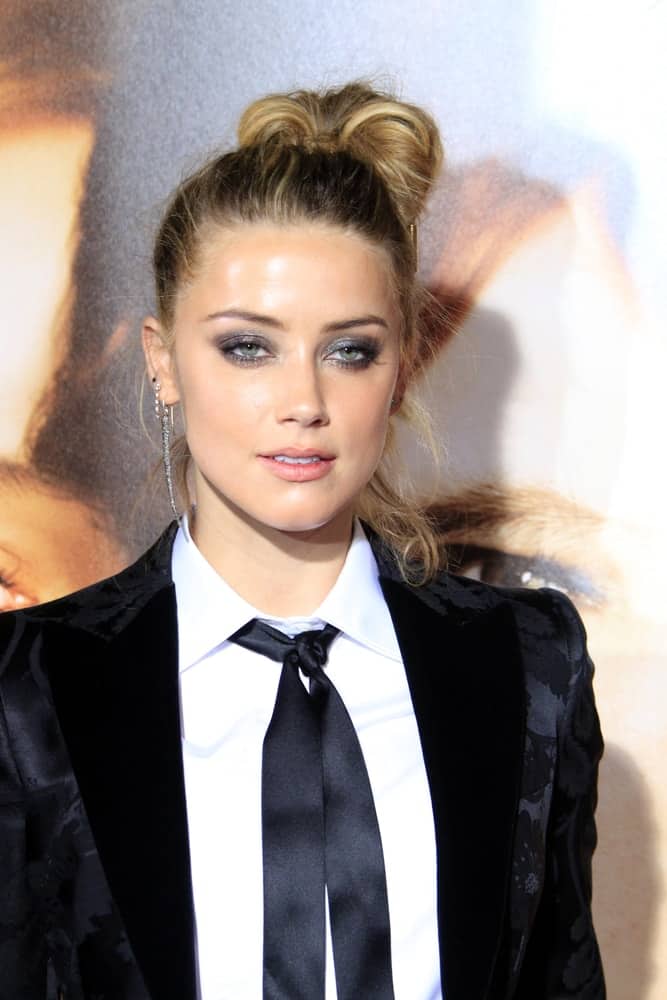 While known for her loose hairstyles, during the "The Danish Girl" Premiere, Amber Heard opt for a stylish ponytail as she showed off her re-invented top knot with a hair pin hairstyle to match her floral-embossed Dolce & Gabbana black suit.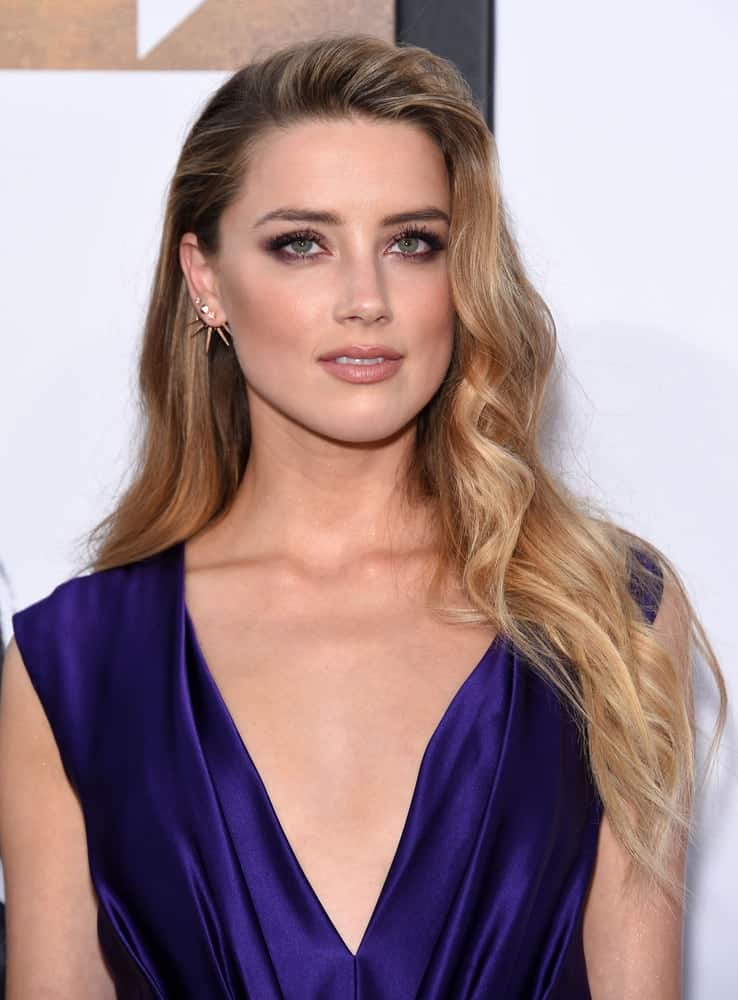 Amber Heard captured attentions in a ravishing purple dress and wear her soft blonde locks loose and wavy with side-swept for her appearance on the "Magic Mike XXL" World Premiere.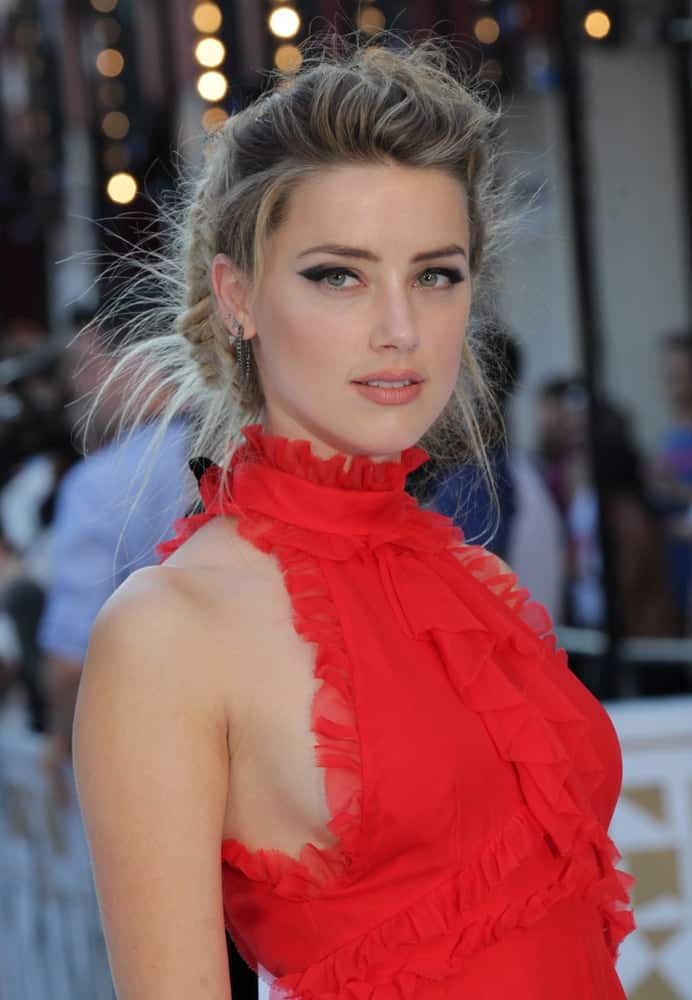 All eyes on Amber Heard as she arrives at the Magic Mike: XXL - UK film premiere with a bloody gorgeous red ruffle maxi dress and a not-so-simple messy twisted updo hairstyle to keep everything firey and sexy.
She looks very feminine when she styles in long blonde hair. She sometimes braids it sideways and it looks very attractive. Her hairstyles range from being elegant to playful. She likes changing her looks a lot.
At the Los Angeles premiere of 'North Country' in 2005, she looked amazing in the long blonde curly locks. The shades of brown and golden just looked awesome. From this ravishing look, she switched to the simple and elegant style of straight long blonde hair. At a boutique opening ceremony in 2008, she was seen in short dark brunette hairstyle. Her lovely curls looked hot and gorgeous. The hair was swept at the back revealing her attractive smoky eyes.
Amber Heard started her career as a model. She was seen in a number of music videos and acted in some television series. Initially, her roles were very small. In 2004, she made her debut in Hollywood with the movie 'Saturday Night Lights'.The film was very successful and received great reviews from the critics.
In the following years, she played a number of supporting roles in movies like 'Price to Pay', 'Drop Dead Sexy', 'Alpha Dog', etc. She played prominent roles in 'North Country', 'Side FX', etc. She has acted in horror and comedy films. 'Zomieland', 'ExTerminators', etc. have been accepted quite well by the audiences.
She has acted opposite to many renowned stars like Harrison Ford, Nicolas Cage, and Johnny Depp. She had done 'The Rum Diary' with Johnny Depp. She played the role of 'Mera' in the mega movie 'Justice League'. She received the Young Hollywood Artists' Award. She won the Scream Award for 'Zombieland' and Hollywood Film Festival Award for 'The Rum Diary'. She has been nominated for a number of awards as well.
Her works have been loved by the audiences and others in the film industry. That's why she has been offered roles against big stars like Johnny Depp. She is appearing in big-budget movies and we will notice a steep increase in her career curve.