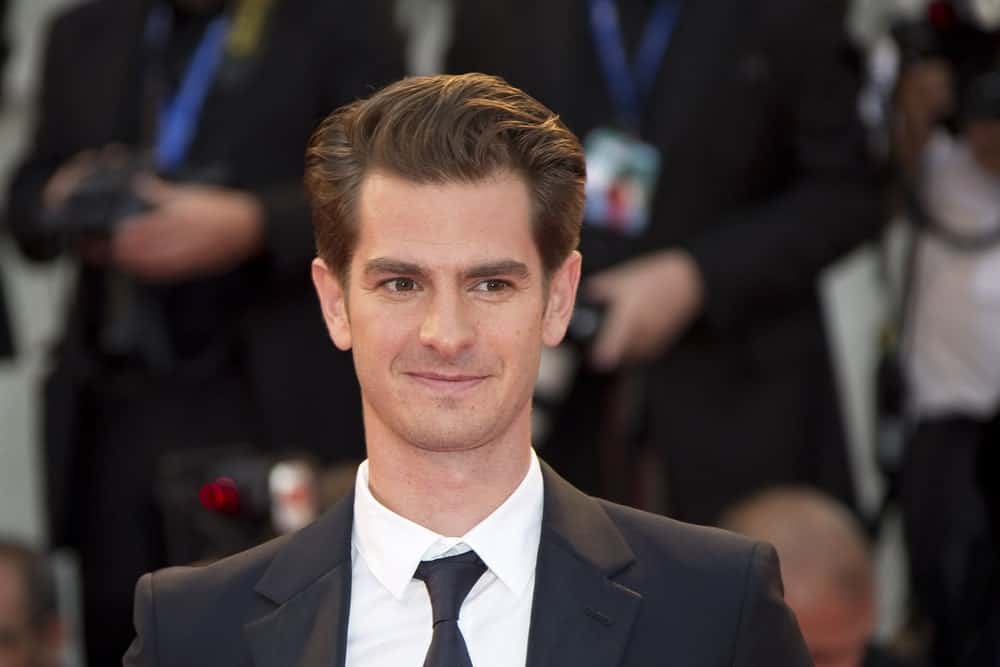 Do you remember Spiderman? When he is not in his mask, you can see his stylish hair. In general, he opts for a short hairstyle. The haircut shows off his ears and collar. The pompadour hairstyle looked good on him. The front hair was flipped back. The sides are also combed back. He sometimes parts his hair on the side and combs the left side hair towards the right side. There are some random spikes as well.
We have seen him back brush his short hair giving him a very neat appearance. The brunette color really suits him. We have seen him in shades of the brunette from time to time. Sometimes we see him in a style where he keeps the sides and back of his hair chopped. The top hair has a jagged cut. This looks very modern and stylish indeed. He has gone for jagged cut all over as well. For this style, the top hair is kept a bit longer so that it can be swept backward.
In 2014, we have seen him shave off his hair and go for the buzz style. It's something different than his usual style. But it gave him a sporty look and his fans loved it.
Andrew Garfield is a British-American actor who started his acting career in television and stage performances. He was fond of acting from a very young age. From the age of nine, he started taking acting classes. He even took Theatre Studies at his A-Level exam. After graduation, he started playing in different theatres across the UK.
He received recognition for playing in Kes and received Evening Standard Theatre Award as the Best New Comer. He first appeared on TV with Channel 4's drama Sugar Rush. He was seen in a number of episodes of BBC's popular series Doctor Who.
That's when people started recognizing him. He made his American film debut with the film Lions for Lambs and worked with famous celebrities like Tom Cruise and Meryl Streep. He got British Academy Television Award for acting in the drama series Boy A. He became a star by acting in the lead character of The Amazing Spiderman.
His other notable films include 'Never Let Me Go', 'The Social Network', etc. He got the Saturn Award for 'Never Let Me Go'. He got lots of nominations top award nominations for his performances in various fields.
Andrew Garfield is a face that almost every household remembers where there is a child. His character in the field 'Peter Parker' is a very familiar name throughout the world now. He is a star and will go a long way with his acting career.
Here are Andrew Garfield's hairstyles over the years.
Photos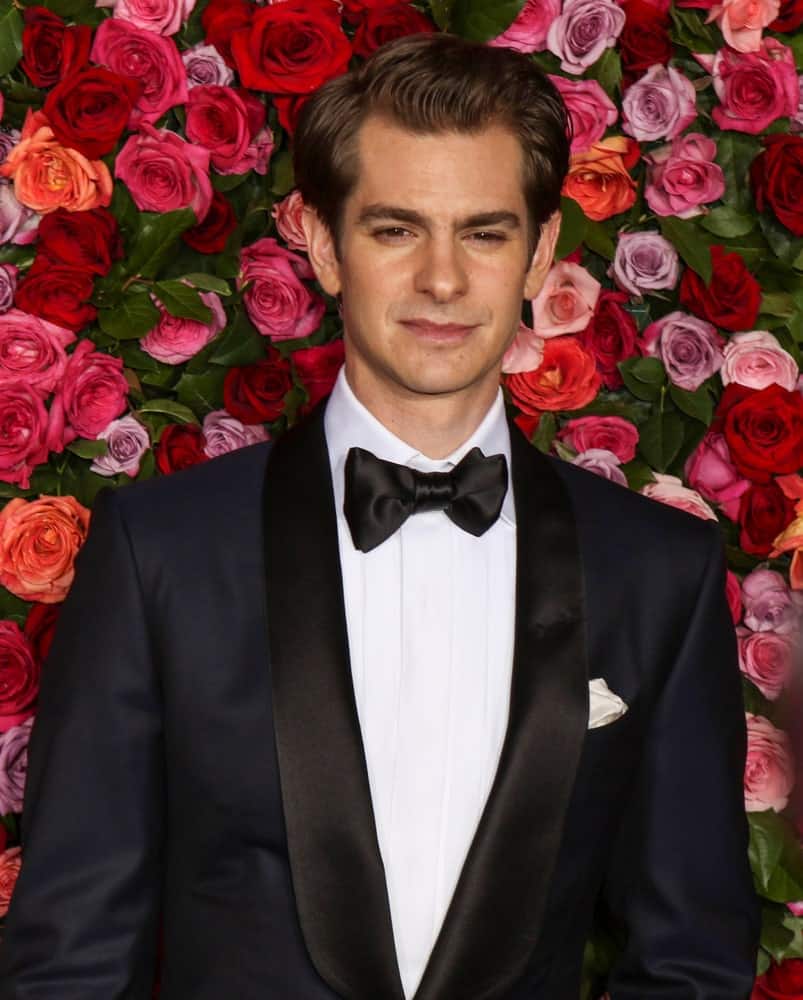 Andrew Garfield is oozing with charm in this classic black suit along with his dark brown hair that's neatly brushed during the 72nd Annual Tony Awards at Radio City Music Hall on June 10, 2018.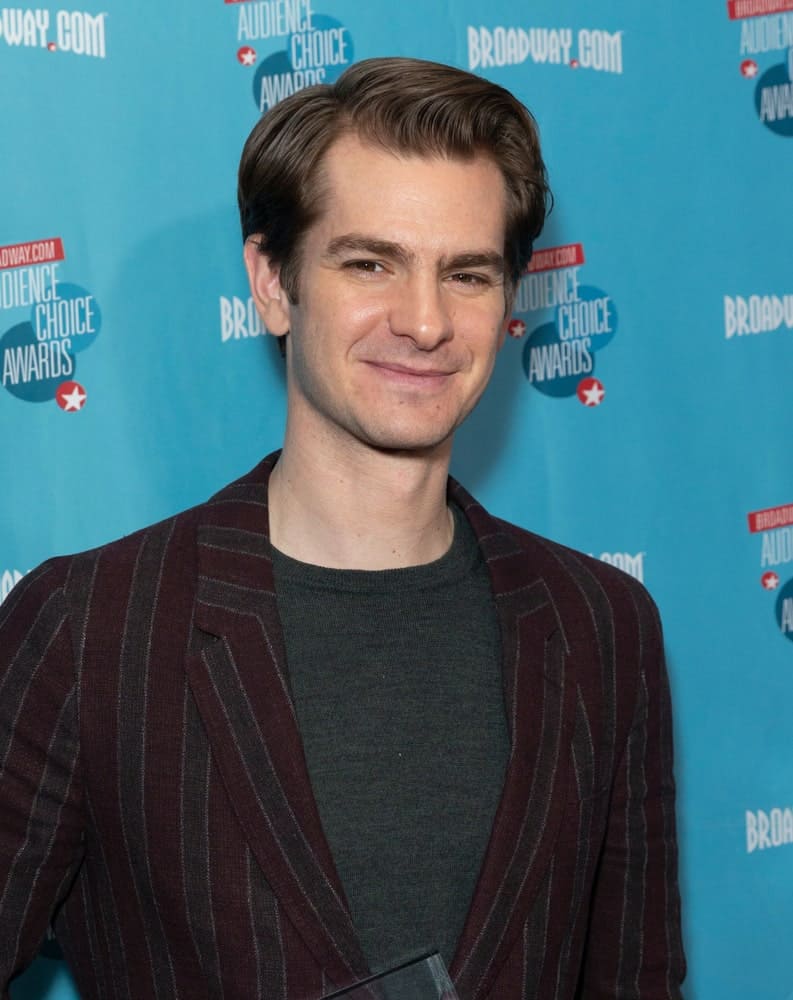 The actor arrived at the Broadway.com Audience Choice Awards celebration on May 24, 2018, with a neat side-swept hairstyle complemented with an edgy striped suit.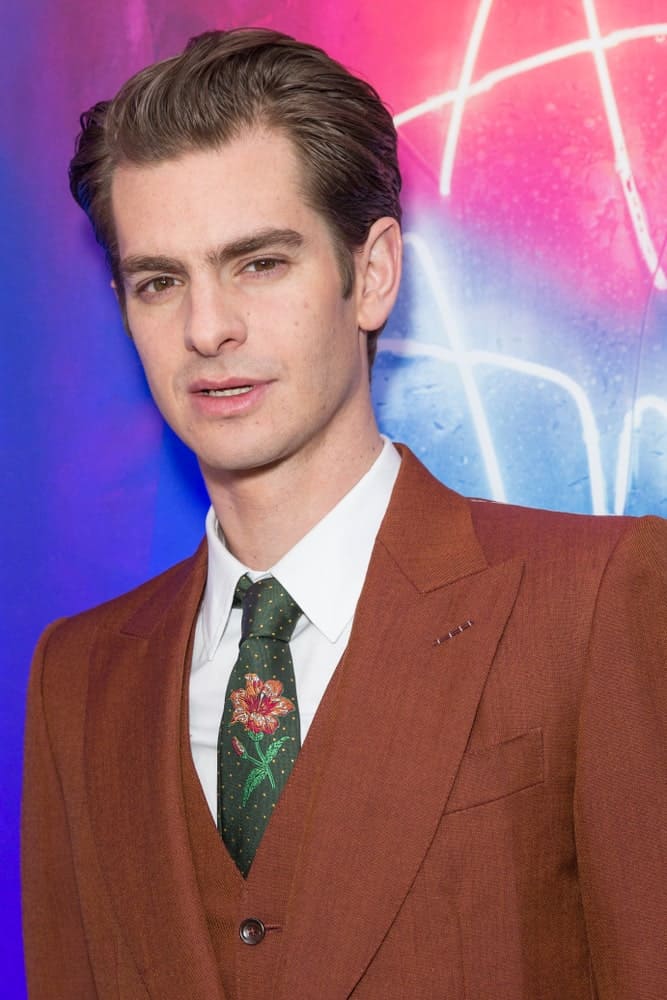 Andrew Garfield is undeniably handsome with a comb-over look at the revival of Angels in America play after-party last March 25, 2018. It was completed with a brown suit that's paired with a lovely floral print tie.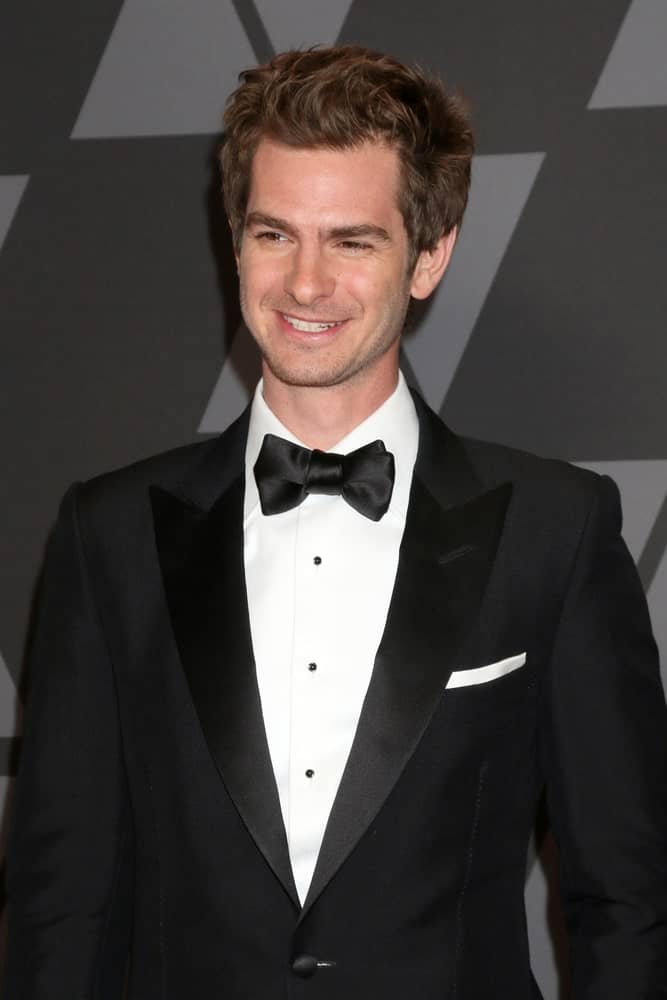 The actor exhibited a tousled hairstyle with his brown locks during the AMPAS 9th Annual Governors Awards at Dolby Ballroom on November 11, 2017.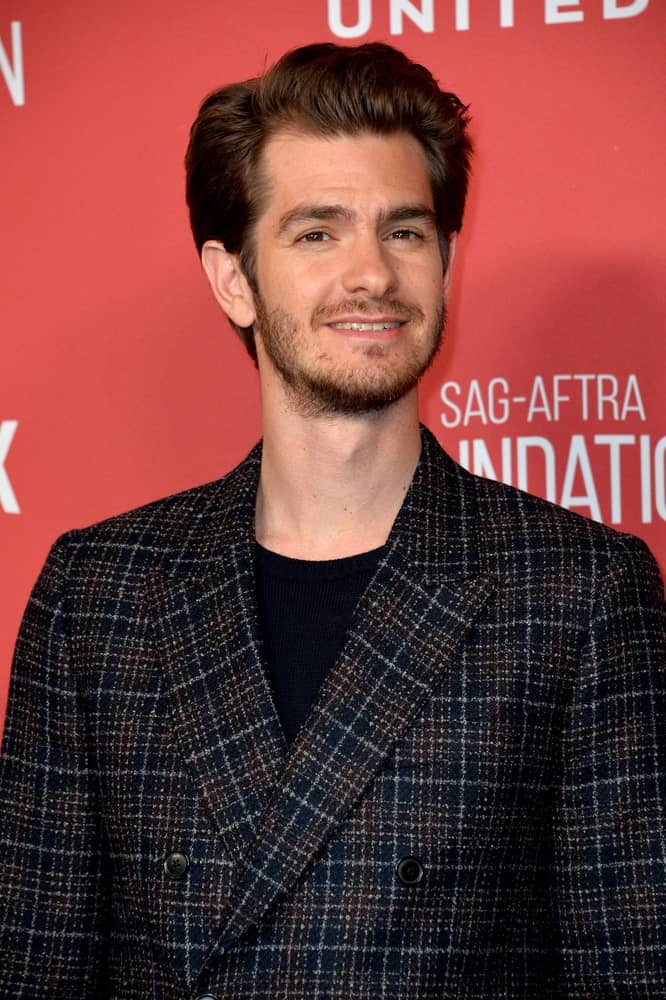 Andrew Garfield appeared at the SAG-AFTRA Foundation's Patron of the Artists Awards on November 9, 2017, with his usual brushed up hairstyle and a dark plaid suit.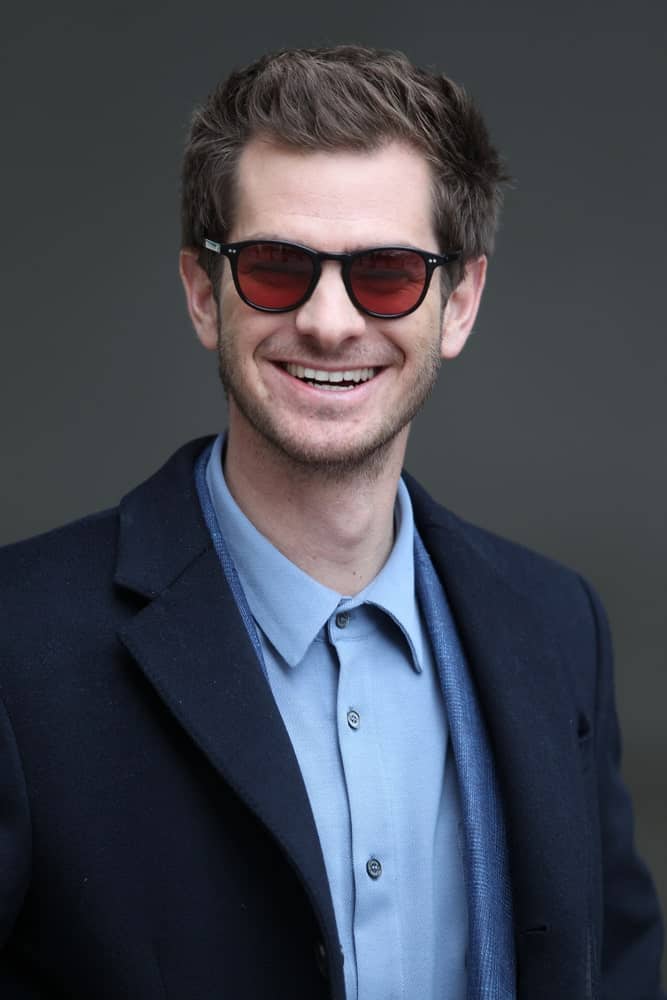 The actor showcased a sleek look with his short highlighted hair at the BBC Andrew Marr Show held on October 22, 2017. It was incorporated with red sunglasses and a navy blue suit.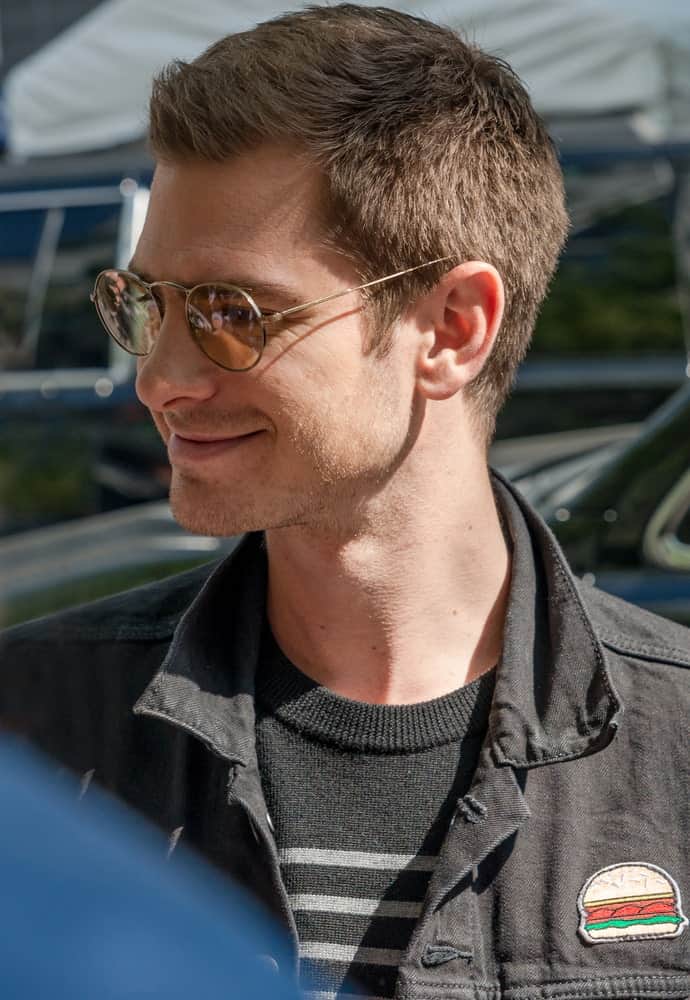 Andrew Garfield was spotted on the 2017 Toronto International Film Festival on September 12th in a casual getup along with his round sunglasses. He had a short haircut with some spikes in front.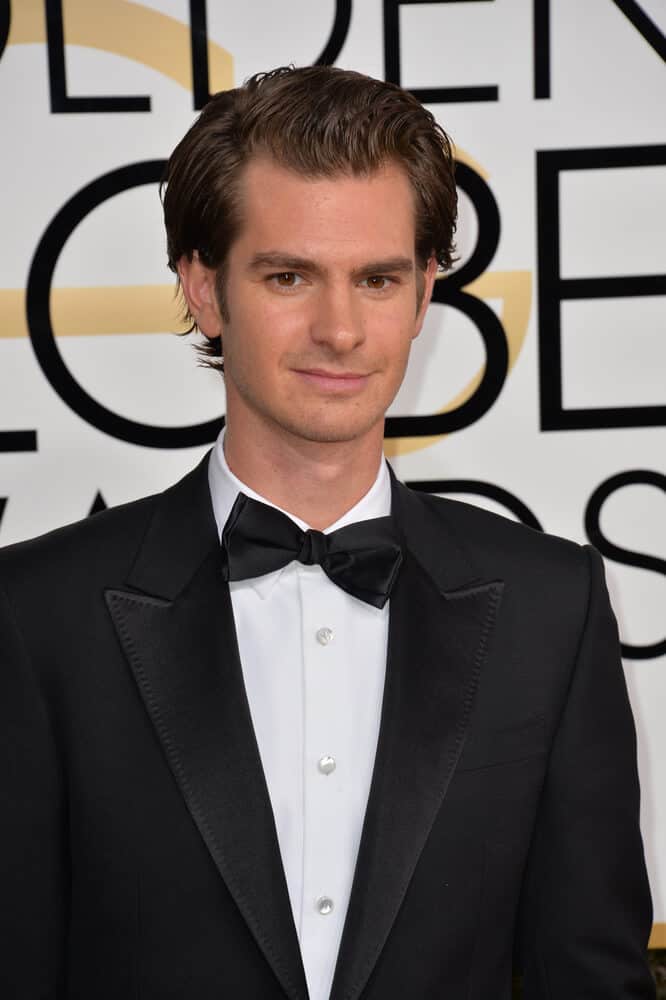 On January 8, 2017, Andrew Garfield attended the 74th Golden Globe Awards at The Beverly Hilton Hotel, Los Angeles with short and slick hair.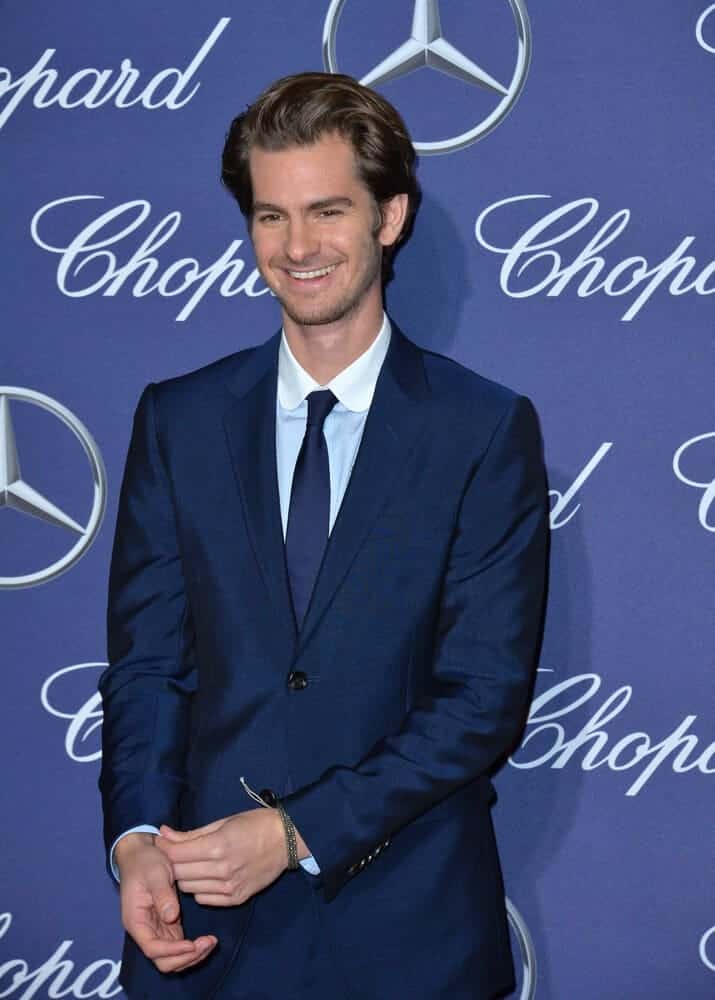 Actor Andrew Garfield at the 2017 Palm Springs Film Festival Awards Gala improvising on his regular hairstyle to come up with a unique look.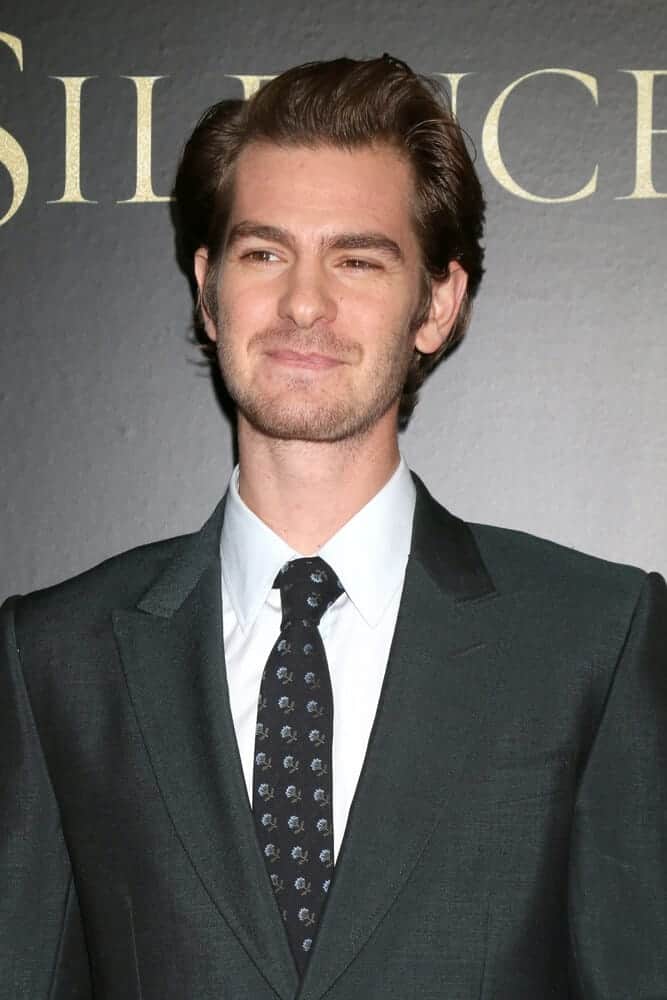 Andrew Garfield at the premiere of "Silence" in Directors Guild of America in Los Angeles, California on January 5, 2017, with his regular brushed up hairstyle.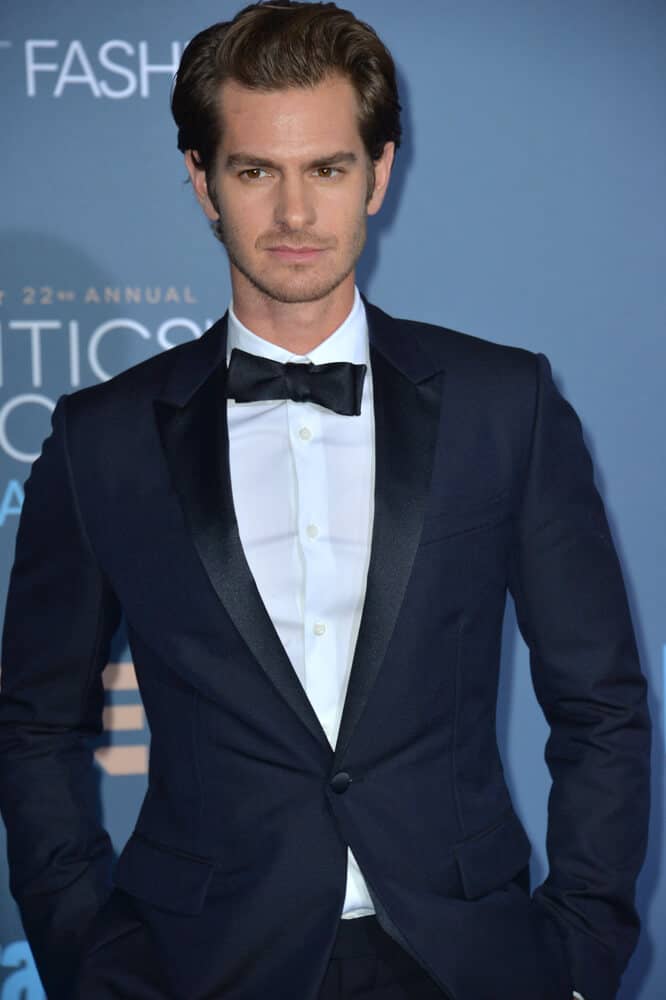 Andrew Garfield at the 22nd Annual Critics' Choice Awards at Barker Hangar, Santa Monica Airport on December 11, 2016, with his signature hairstyle on.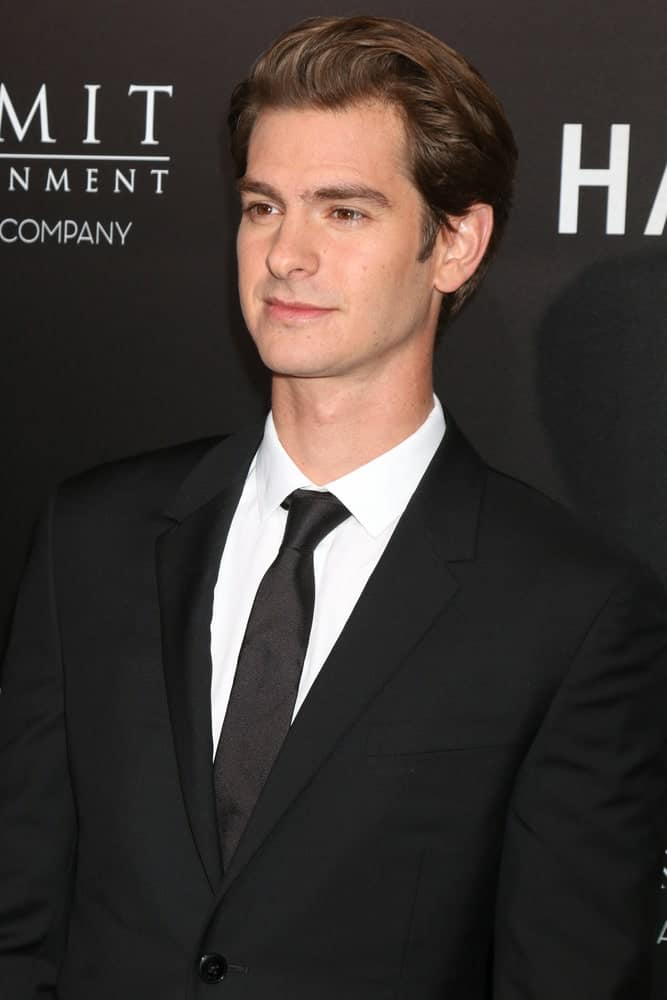 The actor looked charming with his iconic brushed up hairstyle that's incorporated with some highlights during the "Hacksaw Ridge" Screening at Samuel Goldwyn Theater on October 24, 2016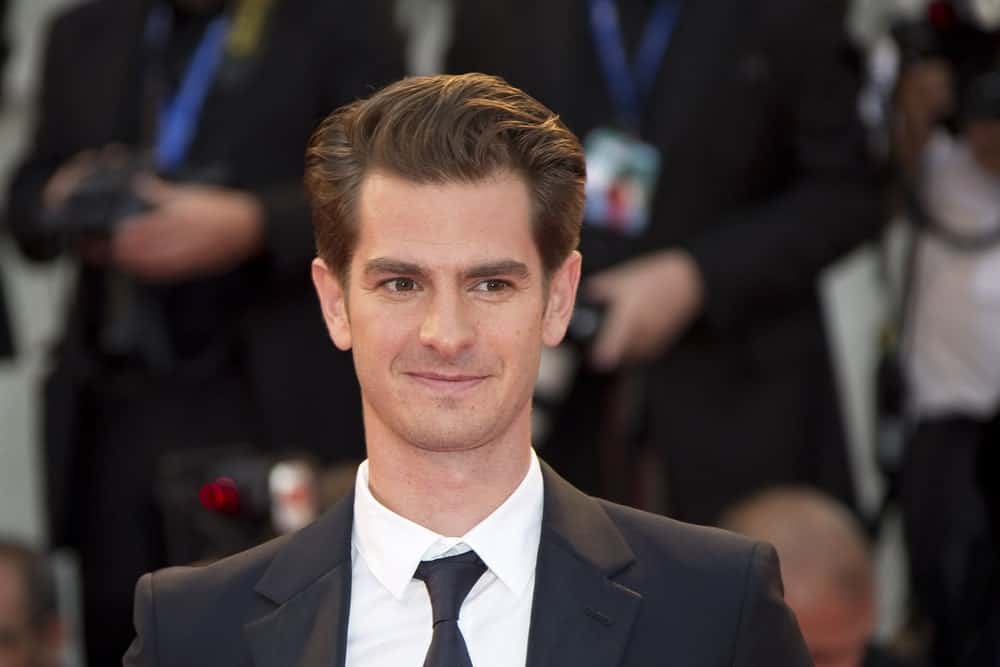 Andrew Garfield with a unique brushed up hairstyle while attending the premiere of his movie 'Hacksaw Ridge' during the 73rd Venice Film Festival on September 4, 2016.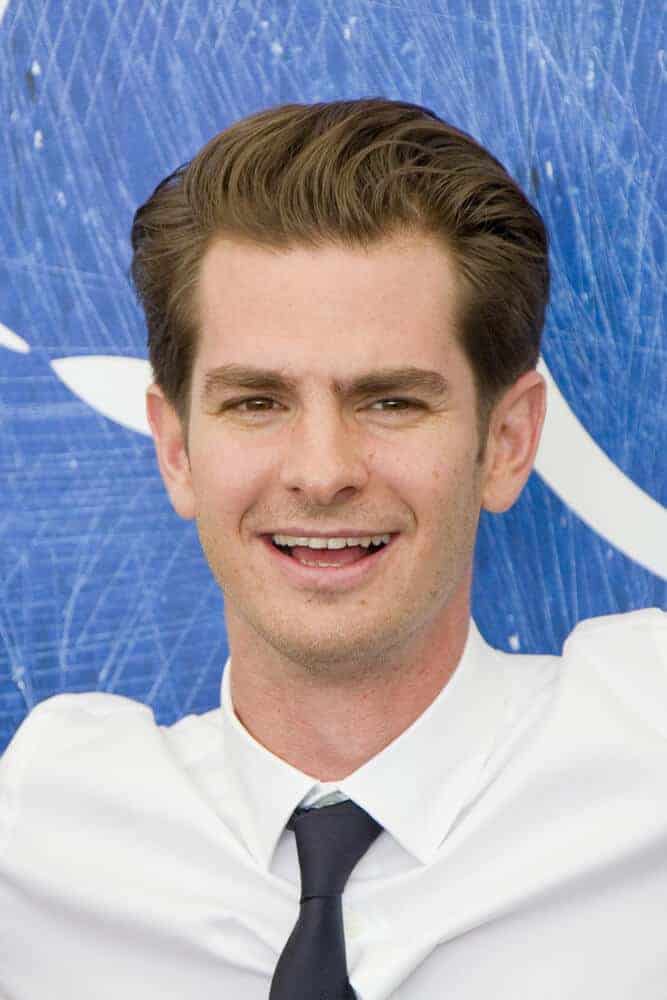 Andrew Garfield with his signature hairstyle while attending the photocall for 'Hacksaw Ridge' during the 73rd Venice Film Festival at Palazzo del Casino on in Venice, Italy.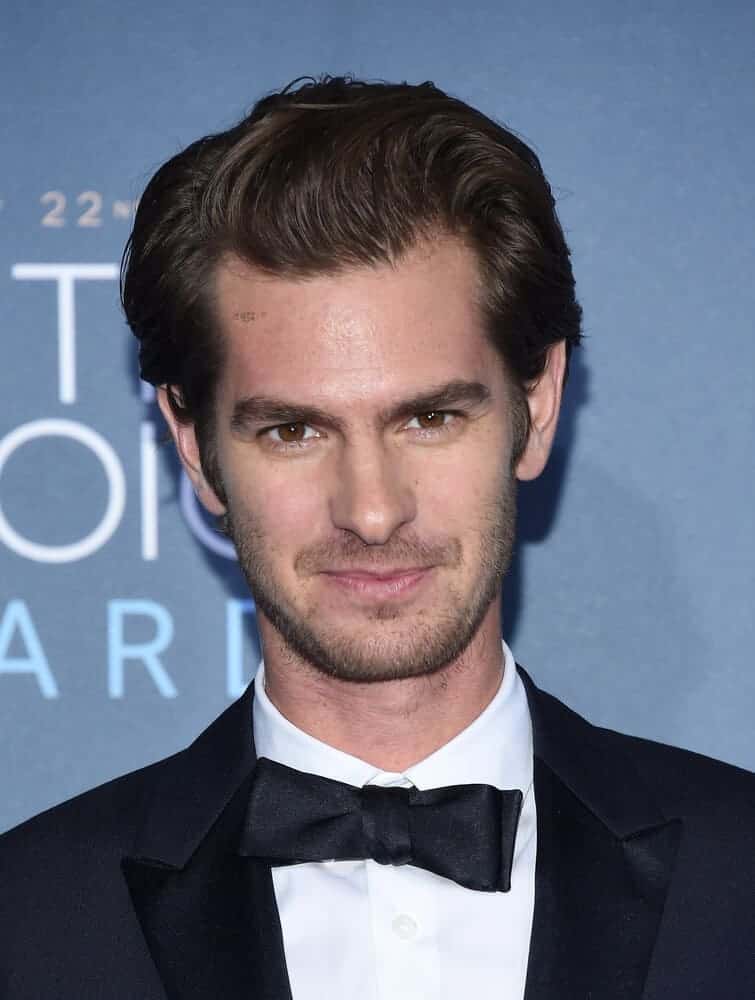 Andrew Garfield arrived at the Critics' Choice Awards 2016 in Hollywood, CA with a slick and stylish hair. This neat look perfectly goes well with his classic black suit.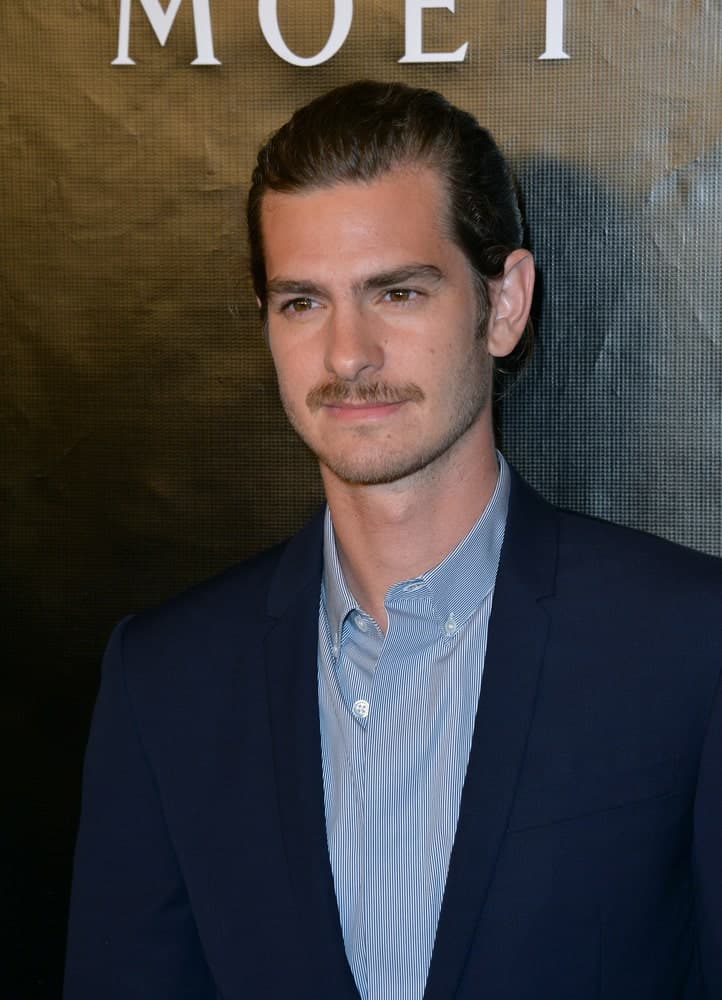 The actor showed off his manly charm in a man bun that's paired with a mustache during the Hollywood Foreign Press Association's Grants Banquet at the Beverly Wilshire Hotel on August 13, 2015.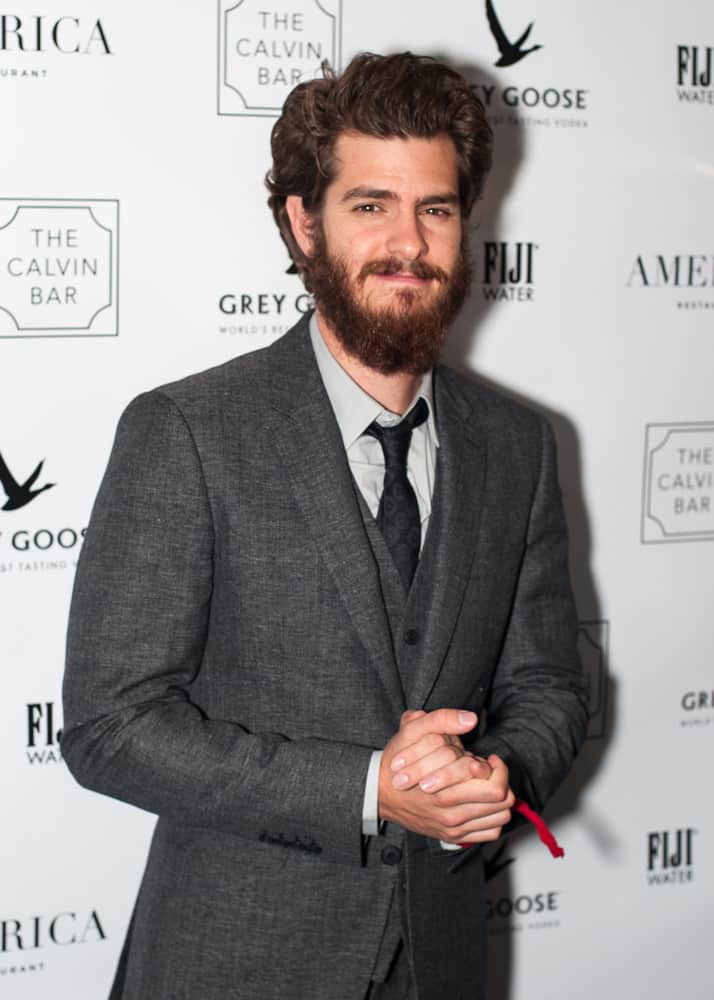 Andrew Garfield went for a longer side-swept 'do with a heavy bearded look during the America Restaurant afterparty for the film "99 Homes" on September 8, 2014.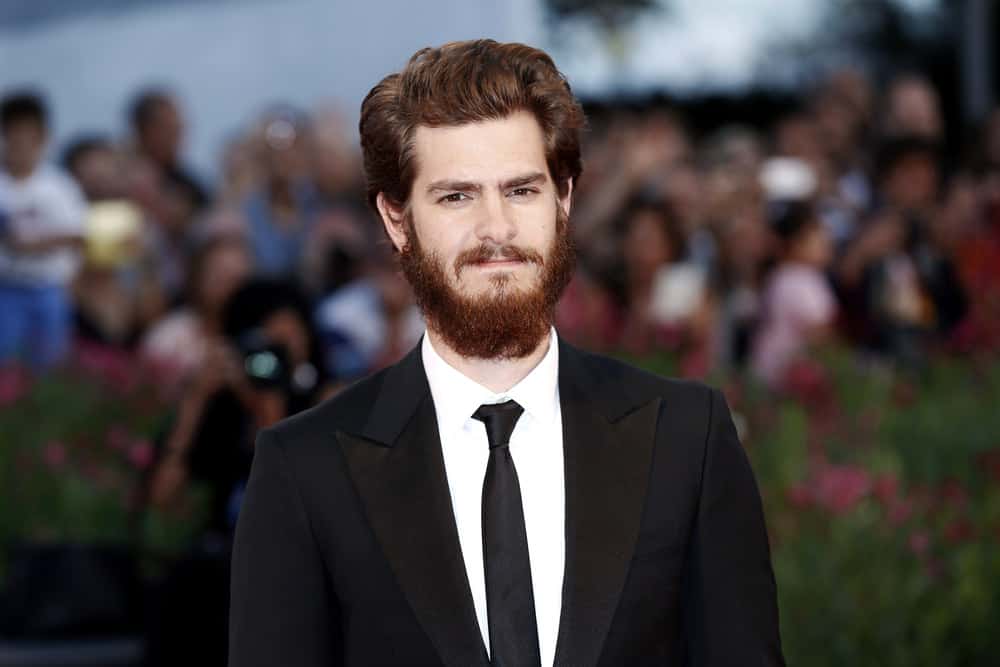 Andrew Garfield paired his mussed-up hairstyle with a bearded look when he attended the "99 Homes" premiere during the 71st Venice Film Festival on August 29, 2014, in Venice, Italy.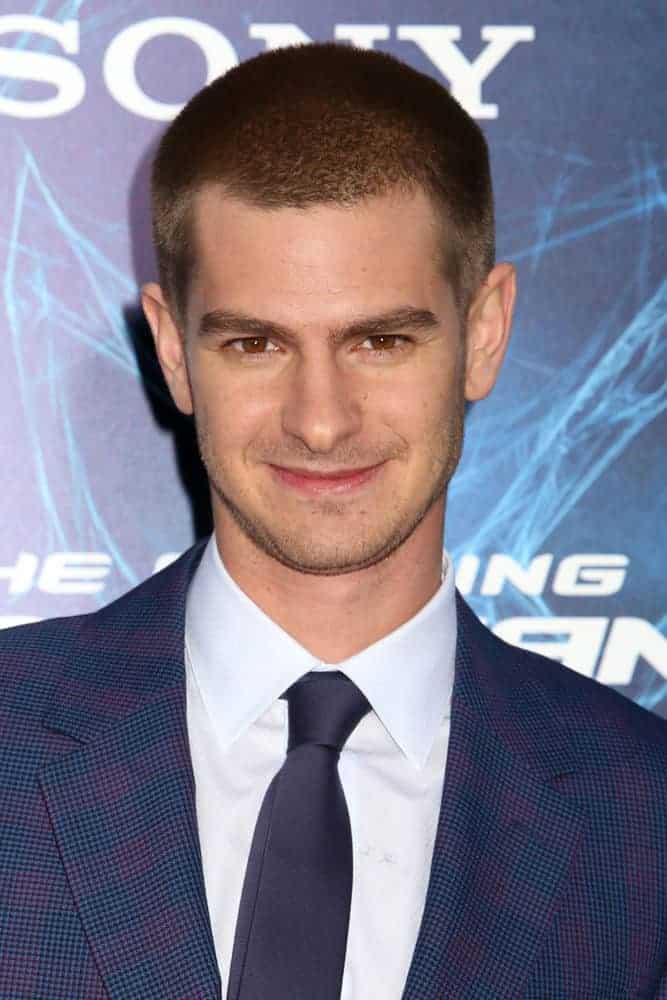 Andrew Garfield looked as sweet as ever even with a manly buzz cut during the premiere of "The Amazing Spiderman 2" on April 24, 2014.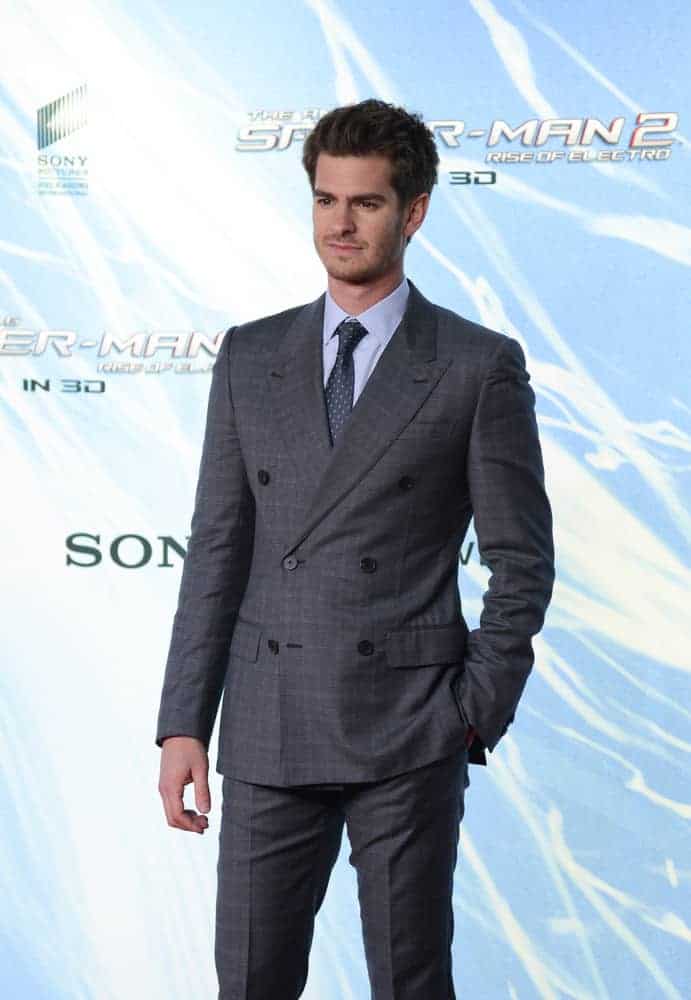 Andrew Garfield looked dapper in a suit along with short brushed up hair with a subtle fade during "The Amazing Spider-Man 2" premiere at CineStar, Sony Center, Potsdamer Platz on April 15, 2014, in Berlin, Germany.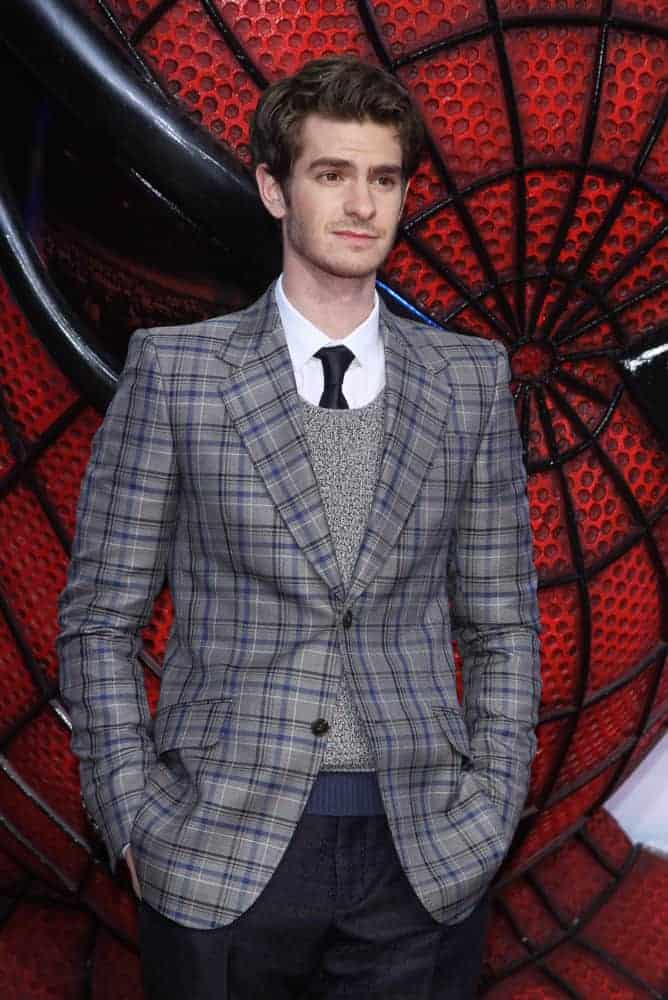 Andrew Garfield had his hair side swept during the Germany premiere of "The Amazing Spider-Man" in 2012.
Andrew Garfield attended the 2012 MTV Movie Awards with an intense boyband look when he pulled off the semi-tousled hairdo.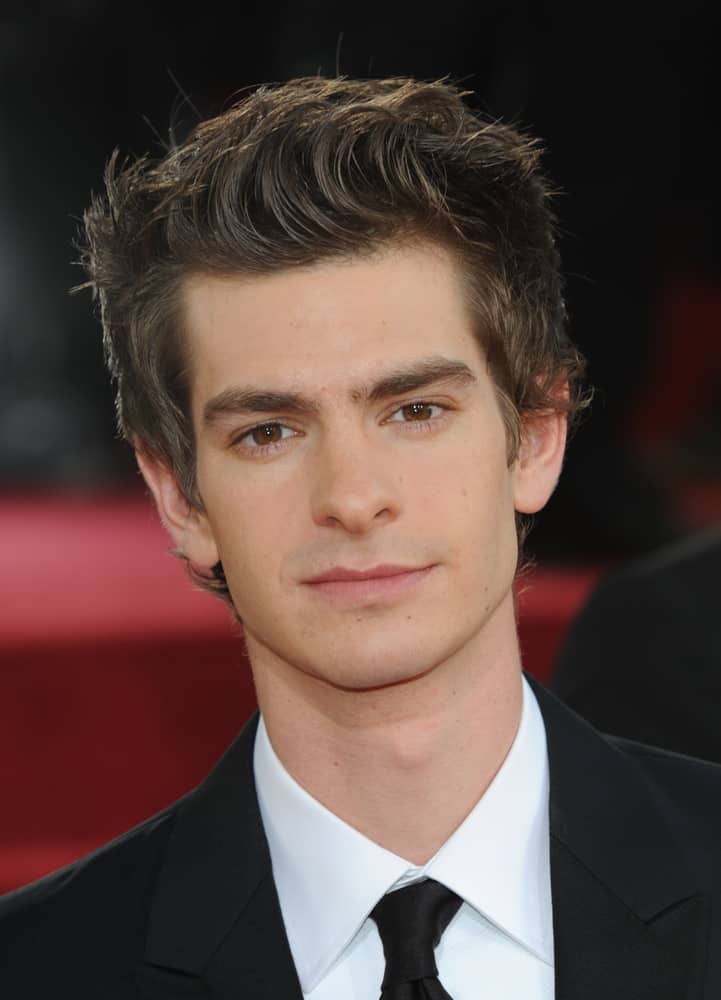 Andrew Garfield showed up with a spiky look during the 68th Annual Golden Globe Awards on January 16, 2011, in Beverly Hills, CA.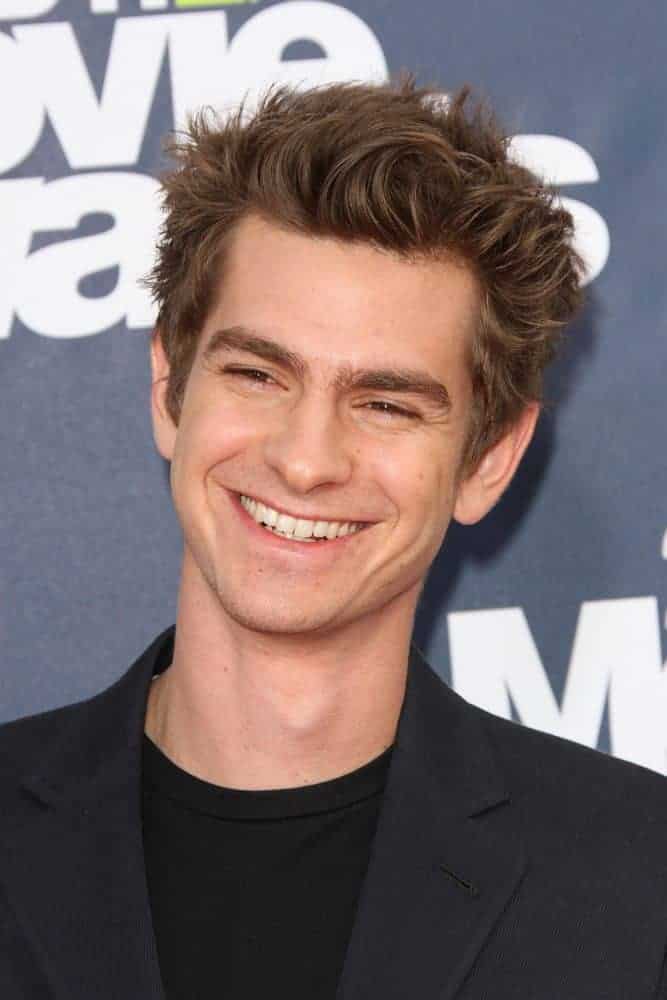 Andrew Garfield sported a tousled look combined with spikes for the 2011 MTV Movie Awards Arrivals at Gibson Amphitheatre, Universal City, CA.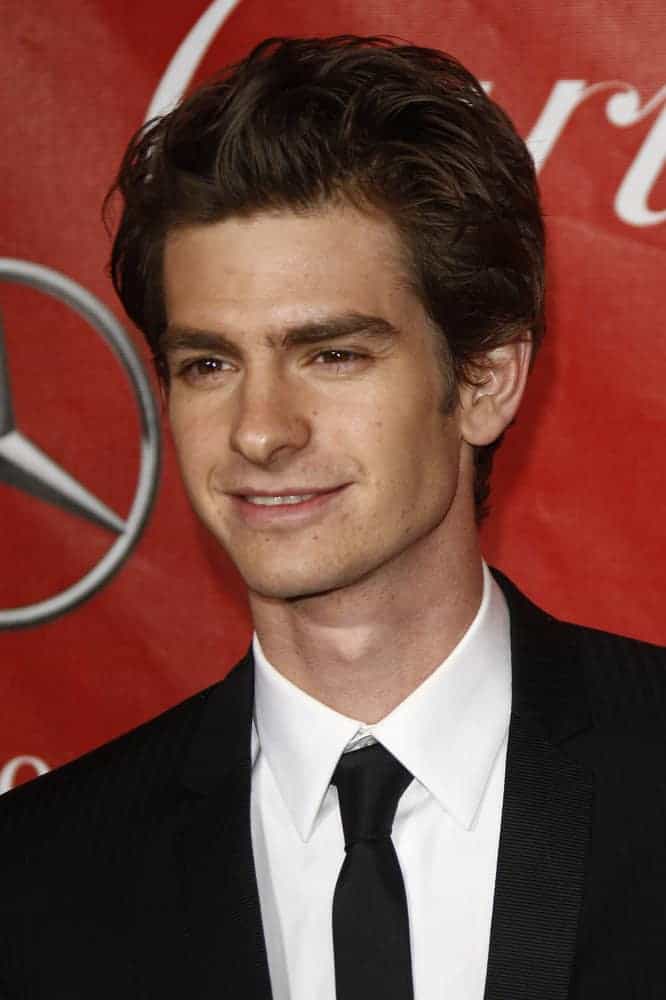 Andrew Garfield looked charming with short slick hair at the 2011 Palm Springs International Film Festival Awards Gala in Palm Springs, California on January 8, 2011.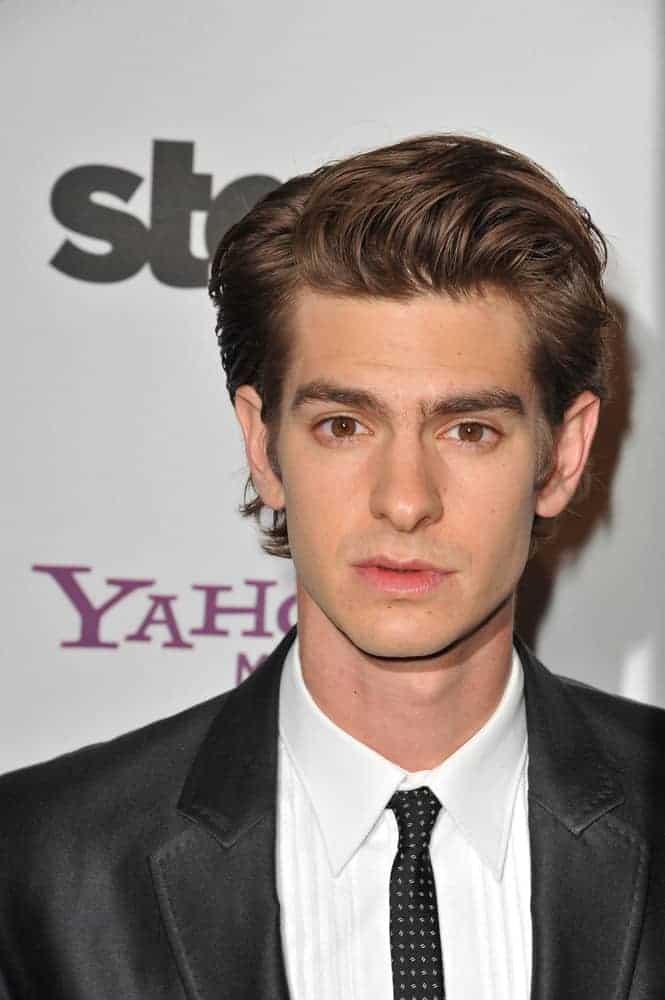 Andrew Garfield with his combed-over look at the 14th Annual Hollywood Awards Gala on October 25, 2010, in Beverly Hills, CA.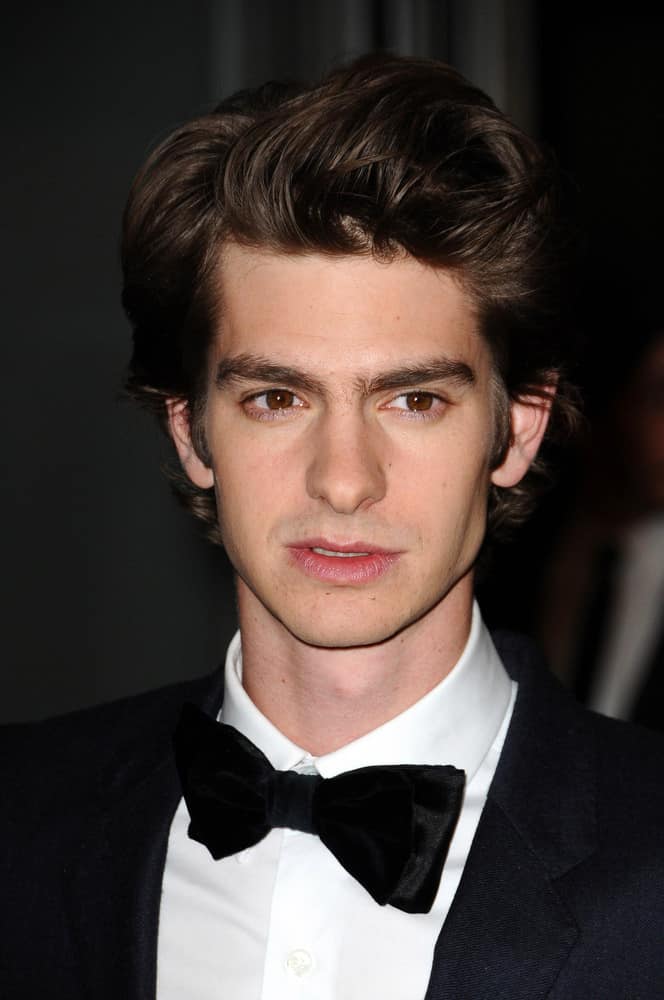 Andrew Garfield styled his brown hair with a sleek pompadour during the 2nd Annual Academy Governors Awards, Kodak Theater, Hollywood, CA in 2010.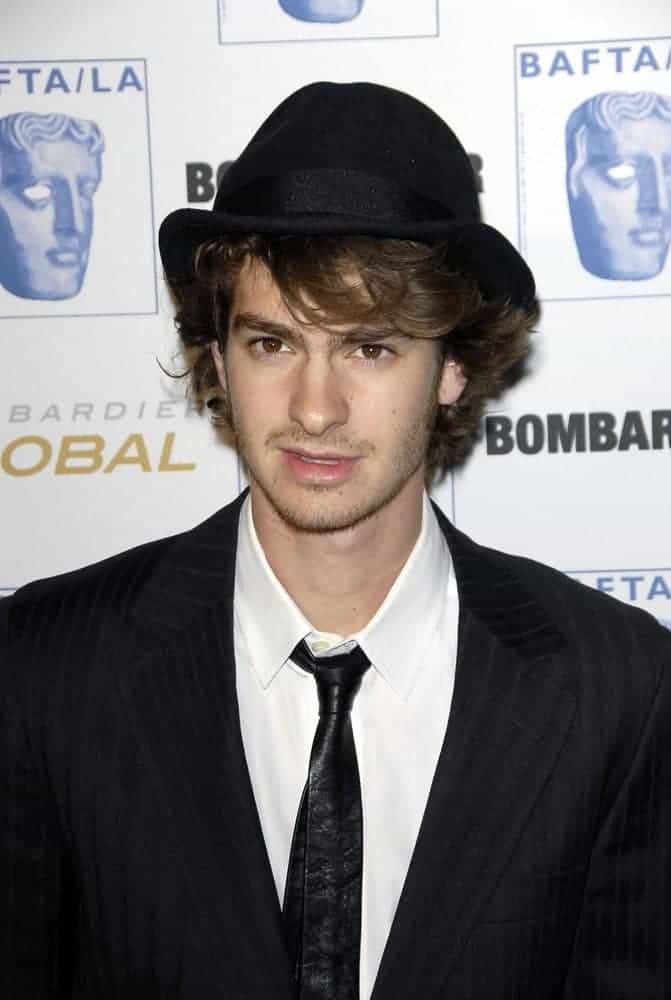 Andrew Garfield looked stylish with a short wavy hairstyle during the 17th Annual BAFTA/LA Brittania Awards at Hyatt Regency Century Plaza Hotel & Spa, Los Angeles, CA on November 06, 2008.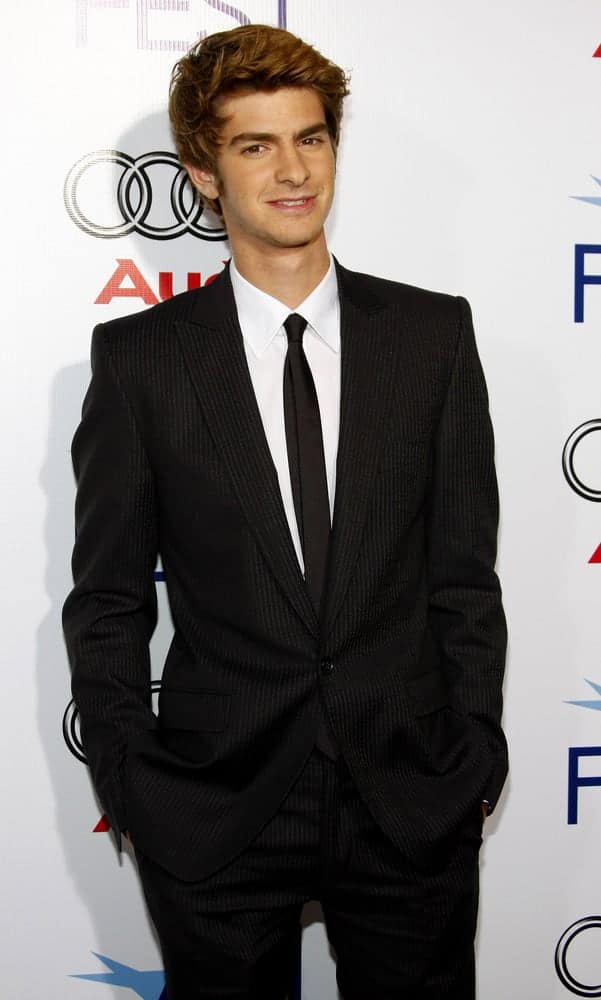 Andrew Garfield looked like the matinee idol that he's become when he showed up with a dyed short haircut at the AFI Fest Opening Night Gala Premiere of "Lions for Lambs" held at the ArcLight Theater in Hollywood, California, the United States on November 1, 2007.