This 'Princess Diary' style is a beauty icon. She is young and gorgeous. Her styles are trendy. Over the years, she has changed her hairstyle constantly to stay with the latest trend. She has beautiful hair and we have seen her in straight hairstyle many times. Her long locks go below her shoulder and the center-parted hair makes her look very elegant. No matter how simple her hairstyle is, she still manages to look stylish. She looks great in a simple ponytail. She is fond of the walnut shade. Layers and blunt bangs give her an edgy and modern look. She changed her look completely with faux bob hairstyle at the MTV Movie Awards in 2008. Flicked under-bob looks good on her too. She looks gorgeous with updo hairstyles. It highlights her sharp facial features.
She simply looks stunning in golden brown hair with the long and wavy hairstyle. She never hesitates to experiment with her looks and even tries on bold looks. She looked very sexy with the pixie crop hairstyle. From 2012 to 2015, she had the short hair look. Sometimes it was pixie, grown-up pixie and at other times it was bob. She looks strong and beautiful with this hairstyle. Her long hairstyle, though, makes her look more feminine.
Here's Anne Hathaway's hairstyles over the years.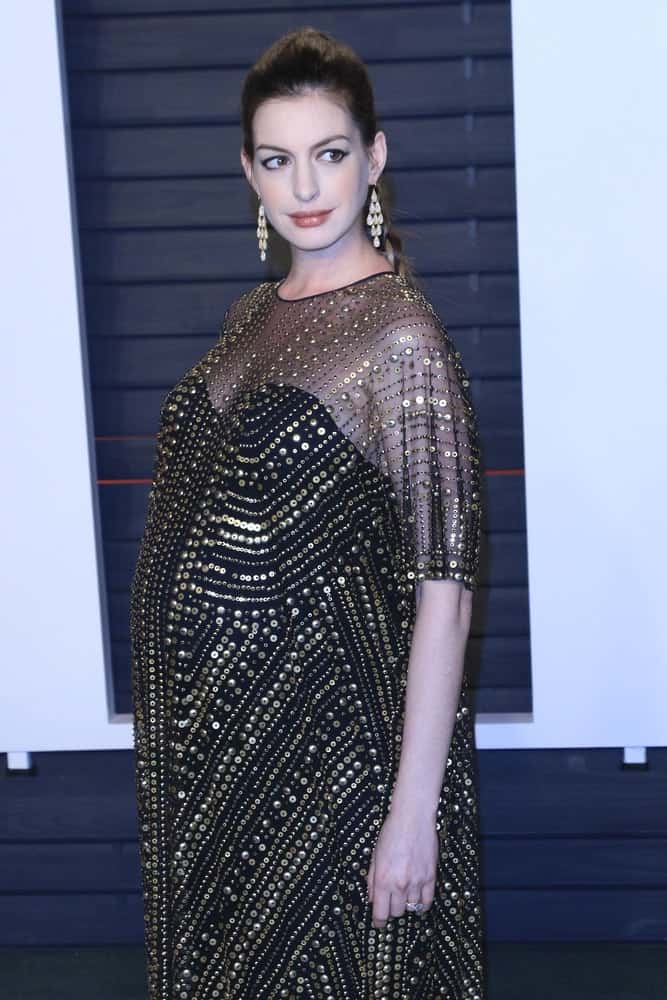 Expectant Anne Hathway plays up her pregnancy beauty by styling her hair in a pulled back ponytail and showed off her growing baby bump in a beaded black and gold Naeem Khan gown at the 2016 Vanity Fair Oscar Party.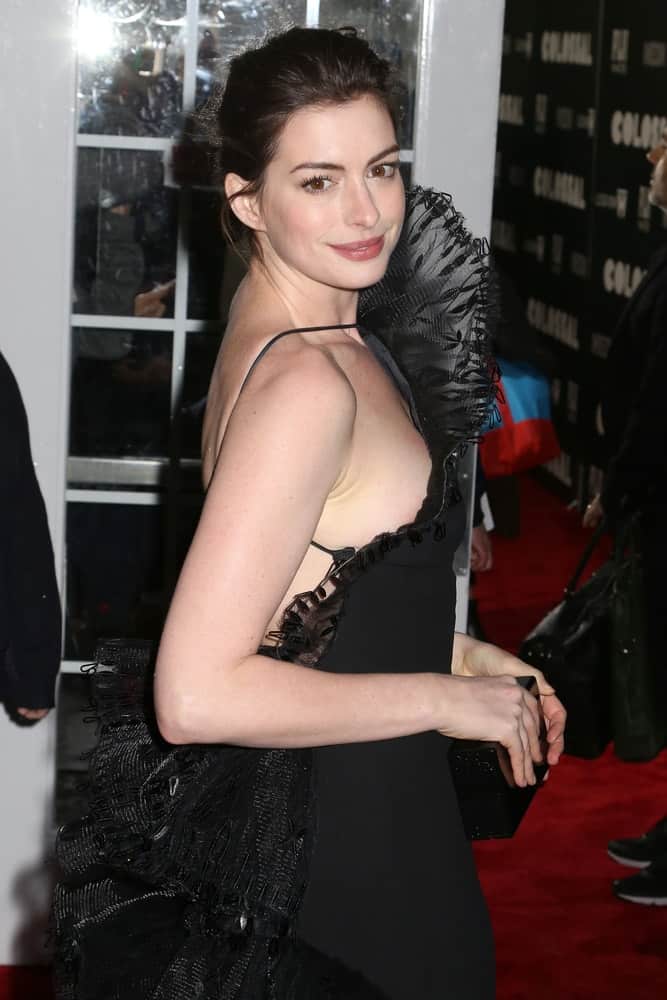 Anne Hathaway left her long dark hair in a messy upstyle for an overall vintage effect. She covered up in an intimidating bakc-bearing dress from Armani gown at the premiere of "Colossal".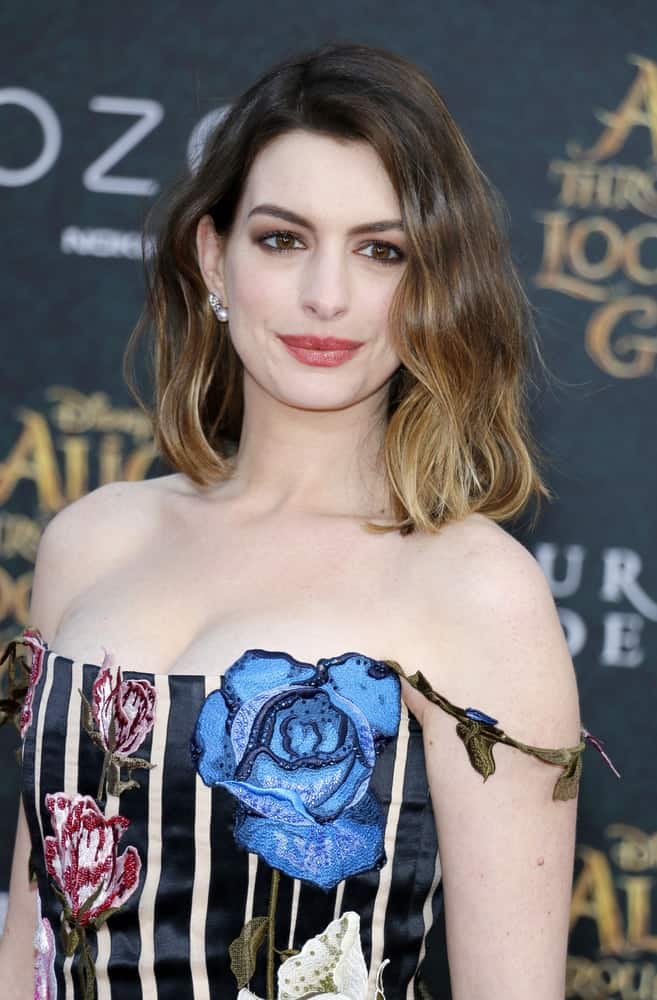 Anne Hathaway flashes sexiness as she walks on the red carpet circuit of the El Capitan Theater wearing a floral stripes dress and side swept wavy hair for the L.A. Premiere of Alice Through the Looking Glass.
Anne Hathaway is one of the highest paid actresses in Hollywood today. She is beautiful and is a brilliant actress. Not many people know that she is a singer as well. She started acting in theatres after graduating from high school. She then appeared in different television series. She appeared in 'Get Real'. She played lead roles in the movies 'The Princess Diaries' and 'The Other Side of Heaven'. Her performance in 'The Princess Diaries' got her the MTV Movie Award nomination. Many people thought that she looked like a real princess in the movie and she carried her character really well. Even the critics praised her performance.
She has done a lot of movies. But her breakthrough performances were in the movies 'Brokeback Mountain', 'The Devil Wears Prada', 'Alice in Wonderland', 'Love and Other Drugs', 'Les Miserables', 'The Intern', and more. She won a number of awards as a Supporting Actress for her performance in 'Les Miserables'. She won a Golden Globe Award and an Academy Award for this movie. She also won a Primetime Emmy Award for her voice role in 'The Simpsons'.
She has a great sense of humor and that's why we have seen her hosting many big events. She is a trained actress and has everything to attract the audiences. We expect lots more successful movies from her in future.