Ashley Greene is an American model and actress with a great taste in fashion. This beautiful actress has changed her hairstyles over the years and we have really enjoyed watching her transform every time. Her styles are followed by many of her fans. She prefers brunette hair color and we have seen her in different shades of brunette in different occasions. Her long locks go beyond her shoulders.
She looks very elegant with her casual look. She looks gorgeous in both wavy and straight hairstyles. Once she had styled her hair in long layers at the front and it framed her long face very well. The hair looked voluminous and it suited her facial structure well.
Here's Ashley Greene's hairstyles over the years.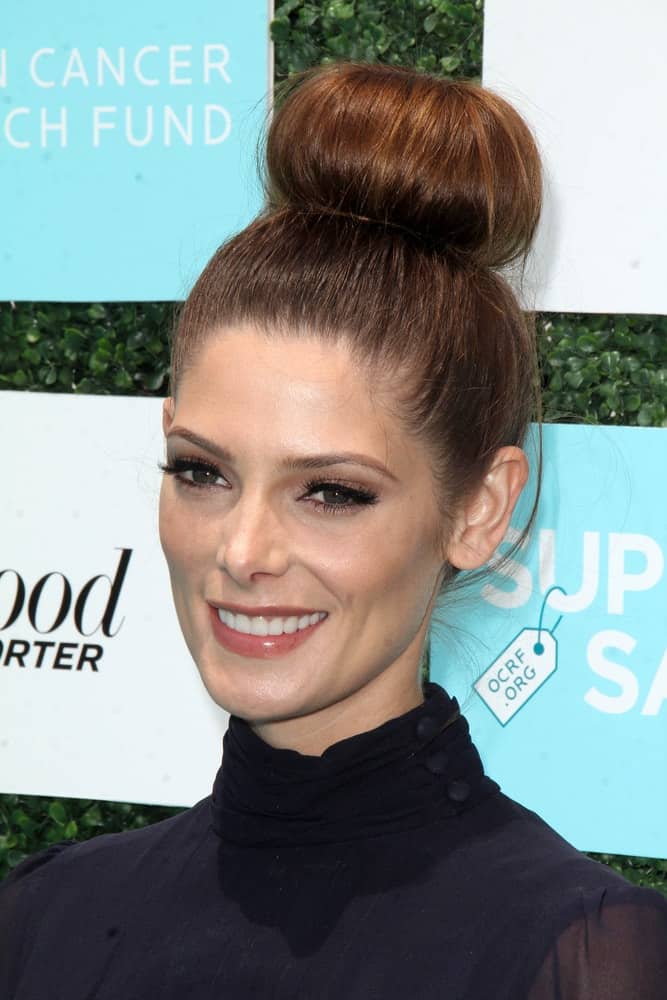 Ashley Greene chose a full high bun updo to keep her hairstyle in sync with her square-shape pretty face and casual attire at the Super Saturday LA.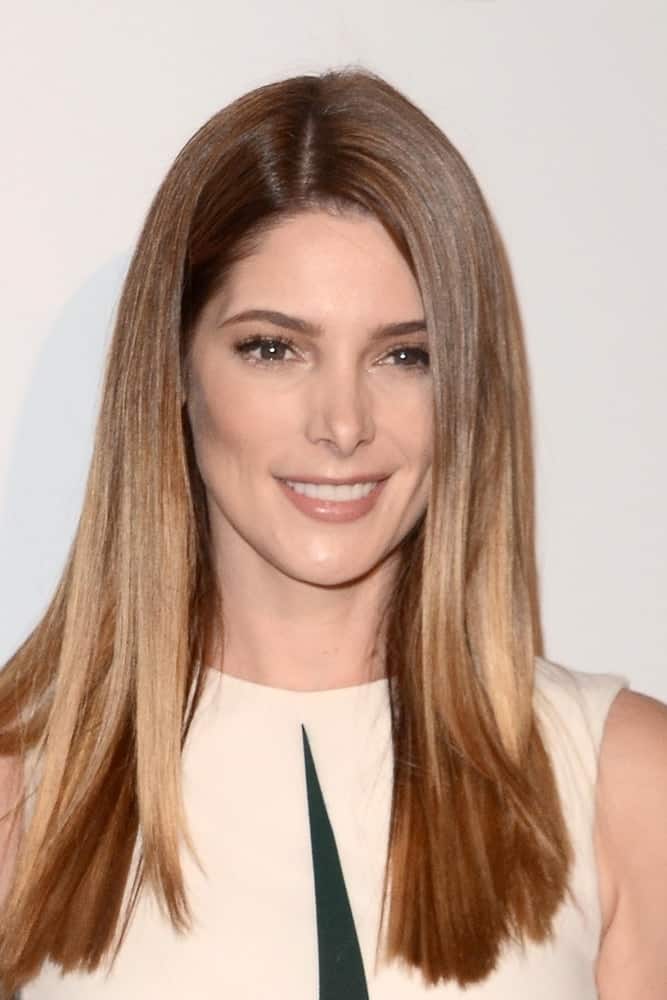 This smooth, almost mid-parted super straight hairstyle of Ashley is best suited to frame her gorgeous face. Next to that is her beautiful Akris dress that added a 'wow factor' on her look.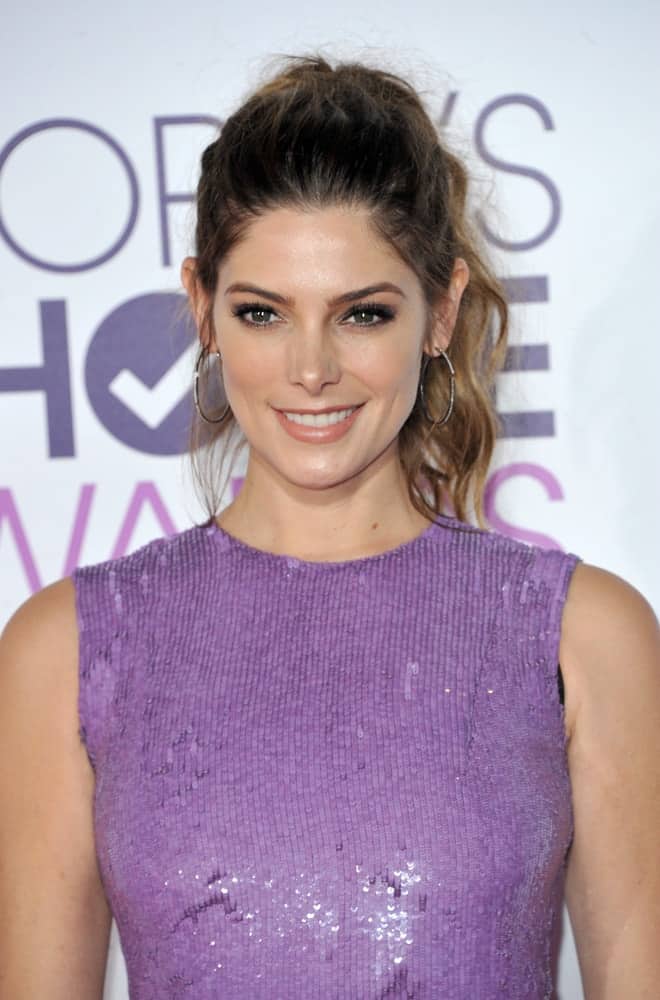 Ashley Greene obviously knows how to rock her messy high ponytail hairstyle that works with her purple Jeffrey Dodd bodycon dress at the People's Choice Awards 2017.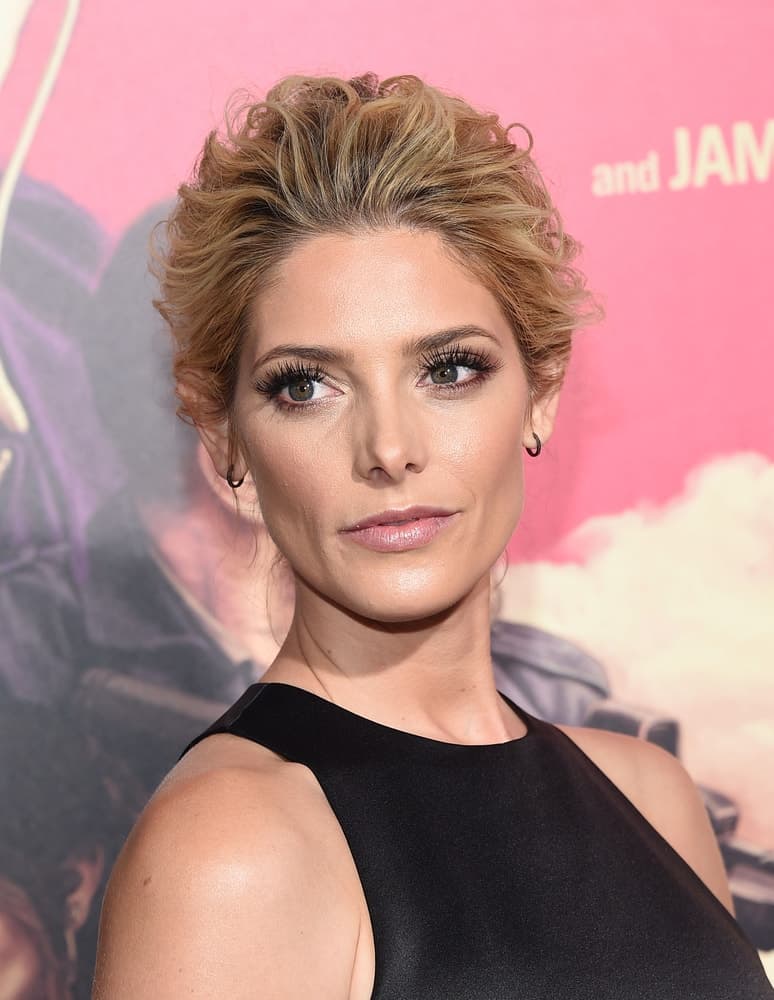 Ashley Greene wears a breathtaking loose curly updo that kept her look effortlessly beautiful together with her Peggy Hartanto dress at the "Baby Driver" Los Angeles Premiere.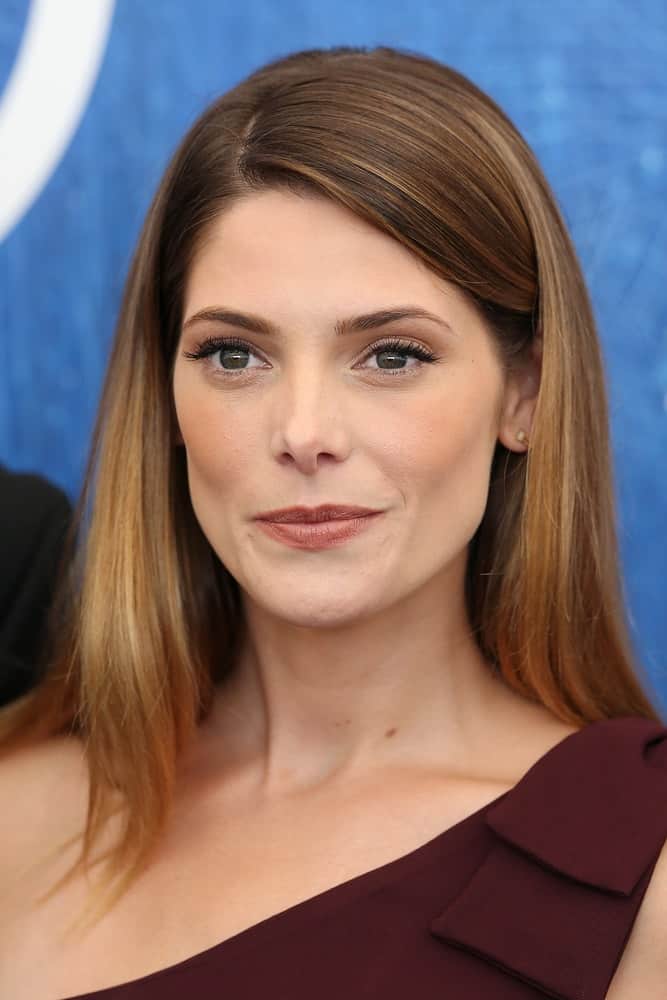 Ashley Greene accented her natural beauty with a side parted sleek straight hairstyle that also complemented her unquestionably stylish one shoulder jumpsuit at the photocall of 'In Dubious Battle' during the 73rd Venice Film Festival.
Ashley Greene wore a very nice high top bun ballerina hairstyle and a sexy black geometric pattern bodycon dress that highlights her perfect curves for the black carpet premiere of "Pitch Perfect 2" at the Nokia Theater held on May 9, 2015.
She looked stunning in a formal wedding updo. Her straight long hair made it very easy to style her hair this way. She looked very attractive with short layered hair. The hair was highlighted all over. With the same haircut, she made some subtle waves and it completely changed her look.
She looked awesome with shoulder-length wavy hair and side bangs. On one occasion she was seen in long straight brunette locks with hair parted in the middle. She has lovely voluminous hair and no matter how she styles her hair, she looks brilliant in it.
At the beginning, Ashley Greene wanted to become a model. But as she was not tall enough to be a model, she changed her focus to acting instead. She took lots of acting classes before starting to work professionally. She made guest appearances on the television shows 'Punk'd' and 'Crossing Jordan'.
She got her biggest break by getting selected for The Twilight Saga. She got very popular after the release of the sequels of this movie. The movie was successful at the box office and received lots of positive reviews from the critics as well.
She later appeared in other movies like 'Skateland', 'A Warrior's Heart', 'The Apparition', 'The Summer's Blood', etc. She appeared in a number of music videos. She received Teen Choice Awards and Young Hollywood Awards for her performance in the Twilight and The Twilight Saga sequel. She is very beautiful, smart and talented.
She has a lot of education and training in the field of acting. That is a sign that we will become one of the greatest actors in Hollywood one day. She has a number of projects in hand and she will work with many talented directors in future. She is still working in television besides working in movies. She is hardworking and has a lot of potentials. She has lots more to achieve in future.