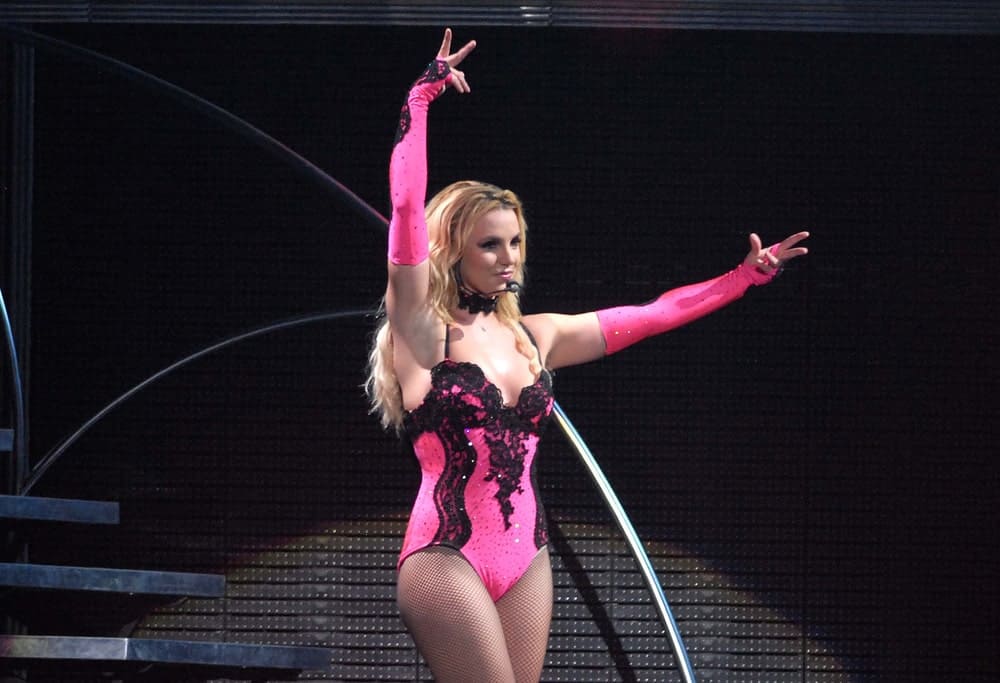 Pop star Britney Jean Spears is undoubtedly one of the famous singers around the world. She made a big impact on the music scene during the 90s. Since her early teens, she has already been in the spotlight. She was first seen in the television as a member of "The Mickey Mouse Club". After the show's cancellation, Britney focused on her music career and the rest is history.
The pop star has also been known for making bold hairstyle changes. We usually remember her for her long, blonde locks but she actually had few color changes in the past. Her braided pigtails and hair crimping are iconic. She has been seen with a drastic makeover sporting lavender hair tips. She's a trendsetter. From her sweet, innocent look that revamped to a bolder and revealing Britney, the pop star indeed marked her name in the fashion history.
With her success in the fashion and music industry and having appearances in movies and television shows, the actress did not escape controversies. She suffered from personal struggles and this can be remembered when she had a meltdown in 2007 where she shaved her head.
Today, the pop queen is still as successful as ever and was even reported to have her own hair-care line in 2019. It has also been rumored that it will include fashion apparel, accessories, exercise gear, and electronics. Indeed, she is stronger than yesterday. Now, let's revisit her cool and iconic hairstyles over the years.
Photos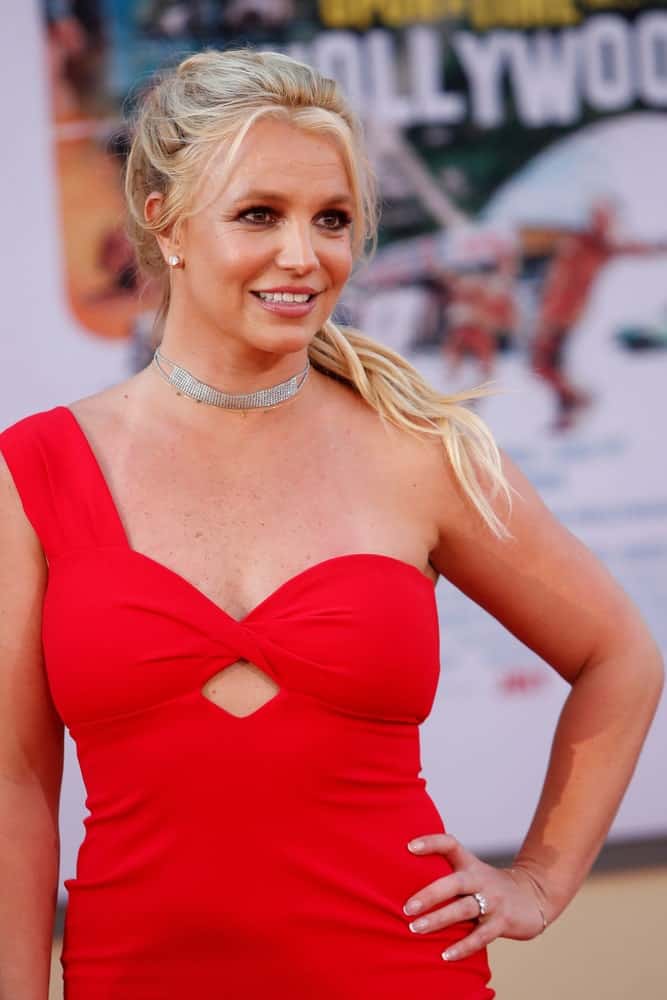 Britney Spears gathered her long highlighted hair in a slick ponytail with curtain bangs at the "Once Upon a Time in Hollywood" Premiere held on July 22, 2019.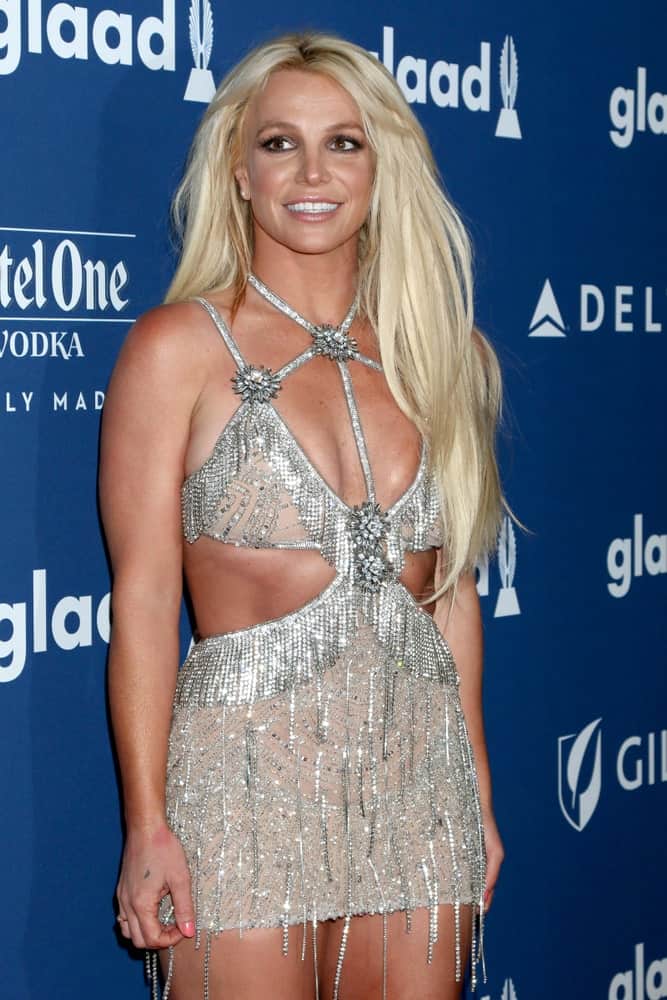 The singer paired her sexy outfit with a volumized layered hairstyle during the GLAAD Media Awards Los Angeles at Beverly Hilton Hotel on April 12, 2018.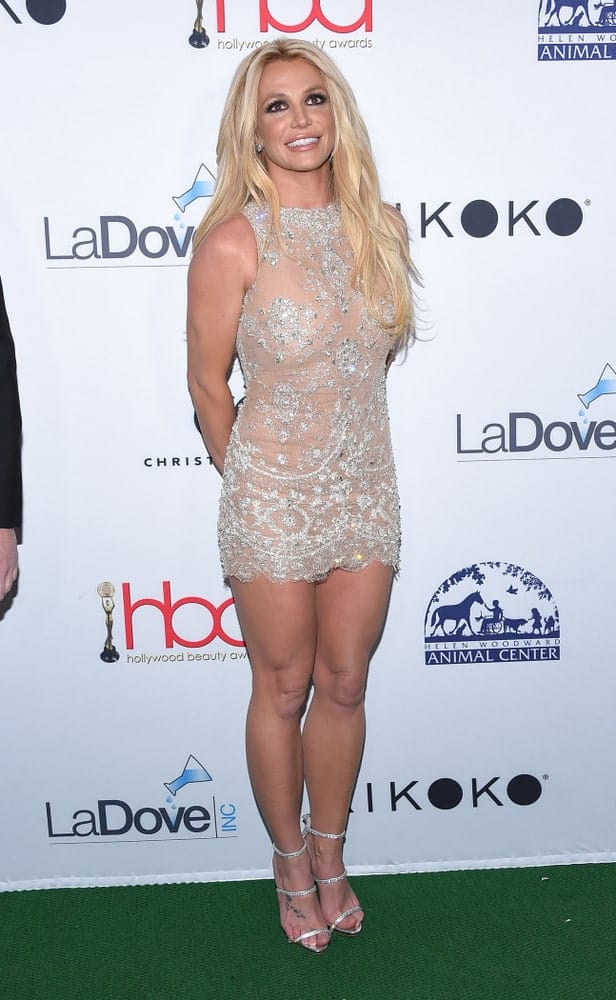 Britney Spears styled her long blonde hair with loose waves and a middle parting at the Hollywood Beauty Awards 2018 held on February 25th.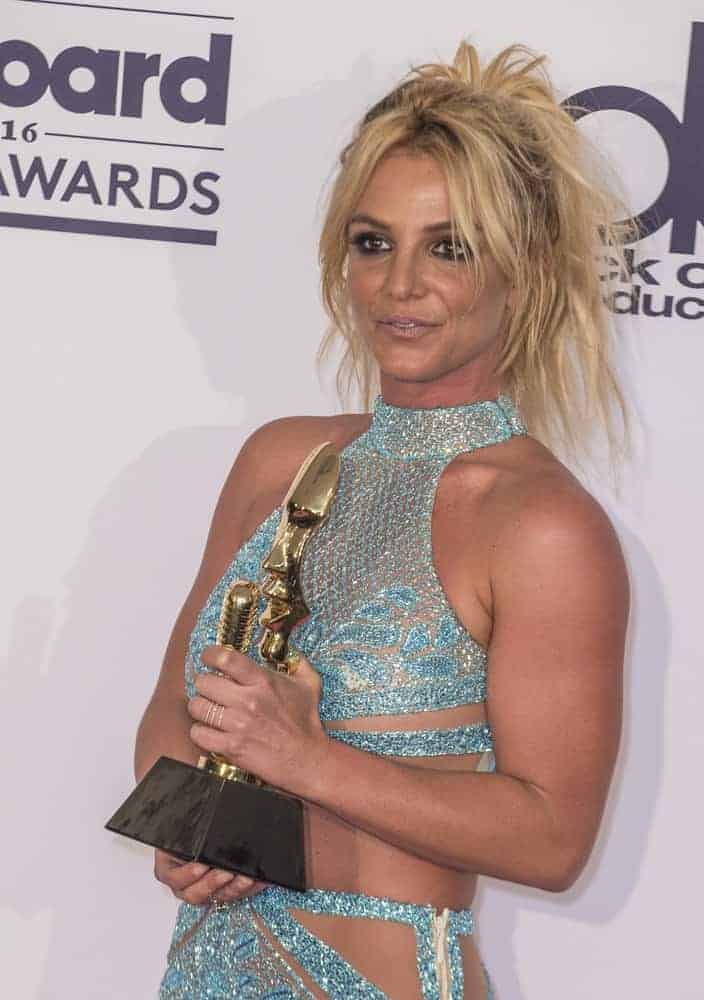 Britney Spears happily accepted her award with her hair pulled back in an effortless ponytail with center-parted fringe at the 2016 Billboard Music Awards on May 22, 2016.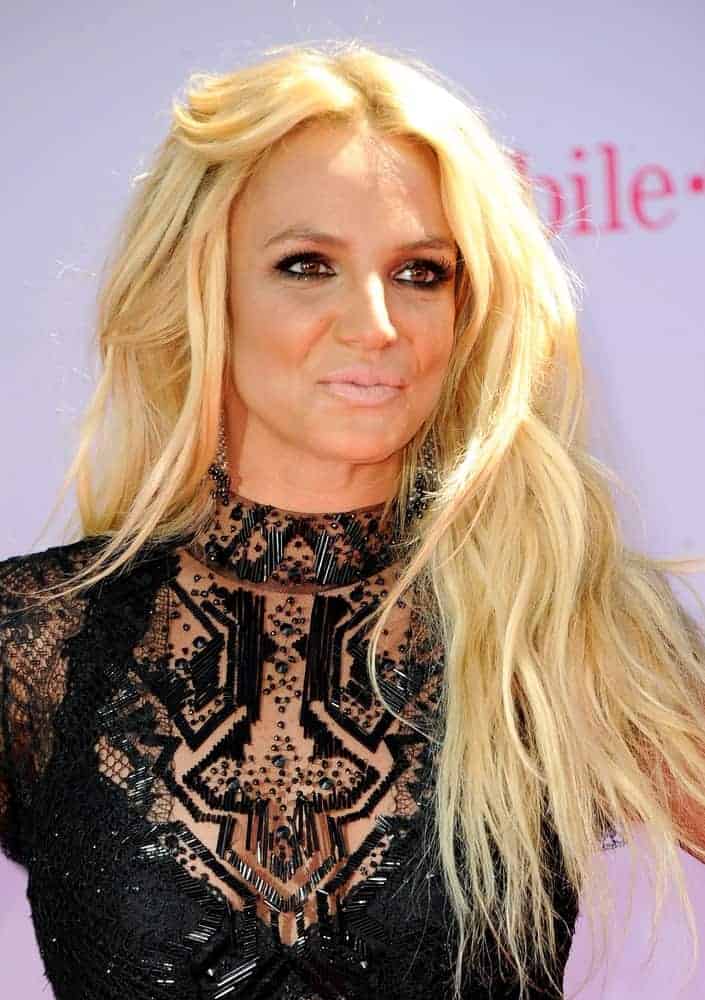 Britney Spears wears her iconic loose waves hairstyle during the 2016 Billboard Music Awards held on May 22, 2016.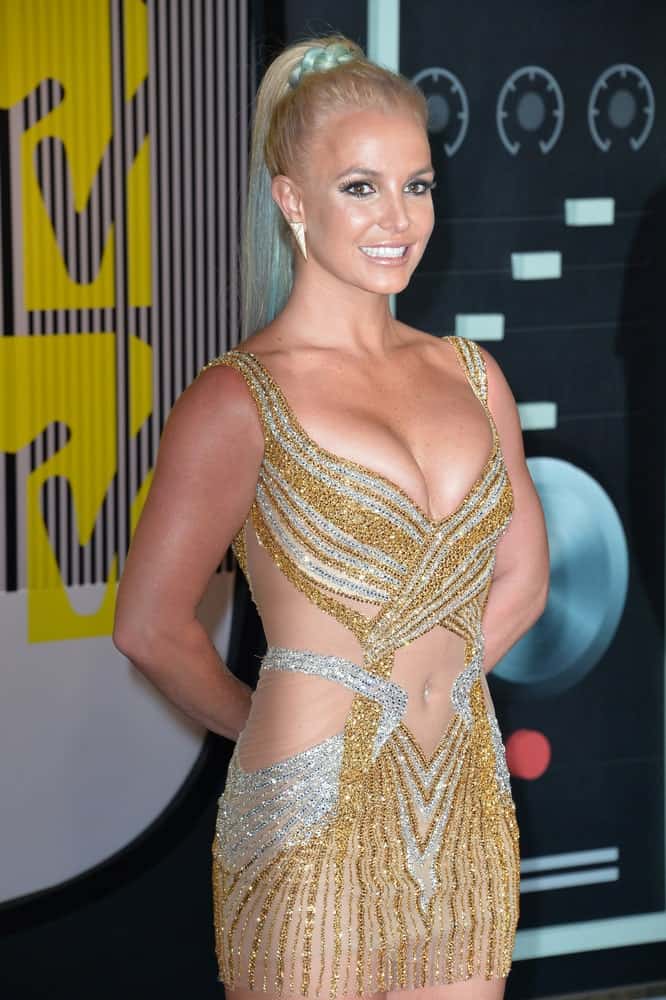 Britney Spears paired her sparkly looks with a high braided ponytail at the 2015 MTV Video Music Awards held on August 30, 2015.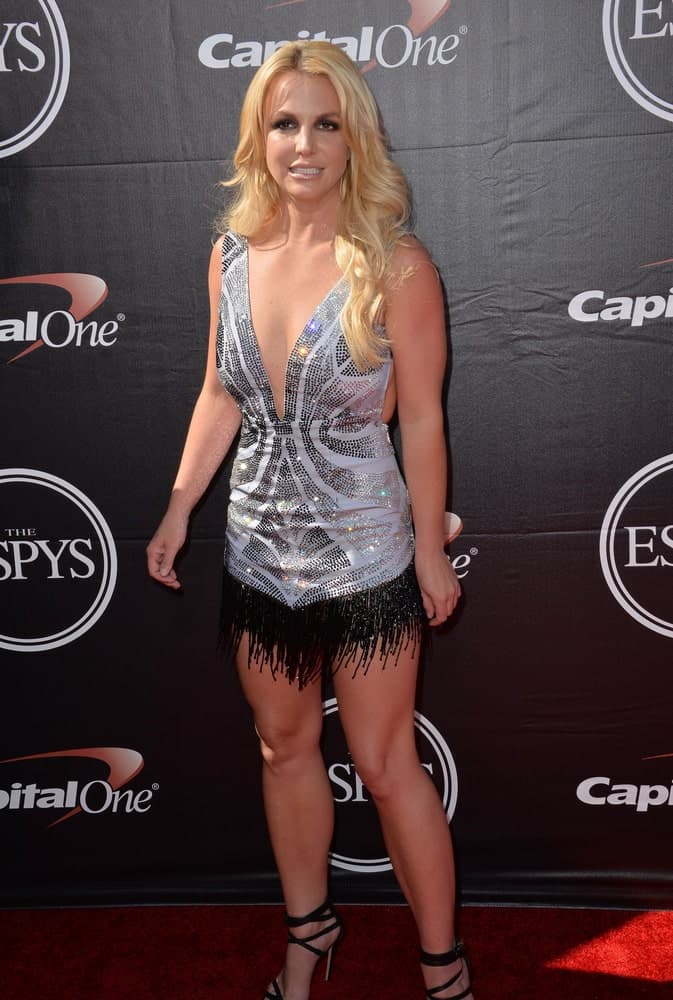 The singer flaunted her long blonde flowing waves during the 2015 ESPY Awards at the Microsoft Theatre LA Live on July 15, 2015.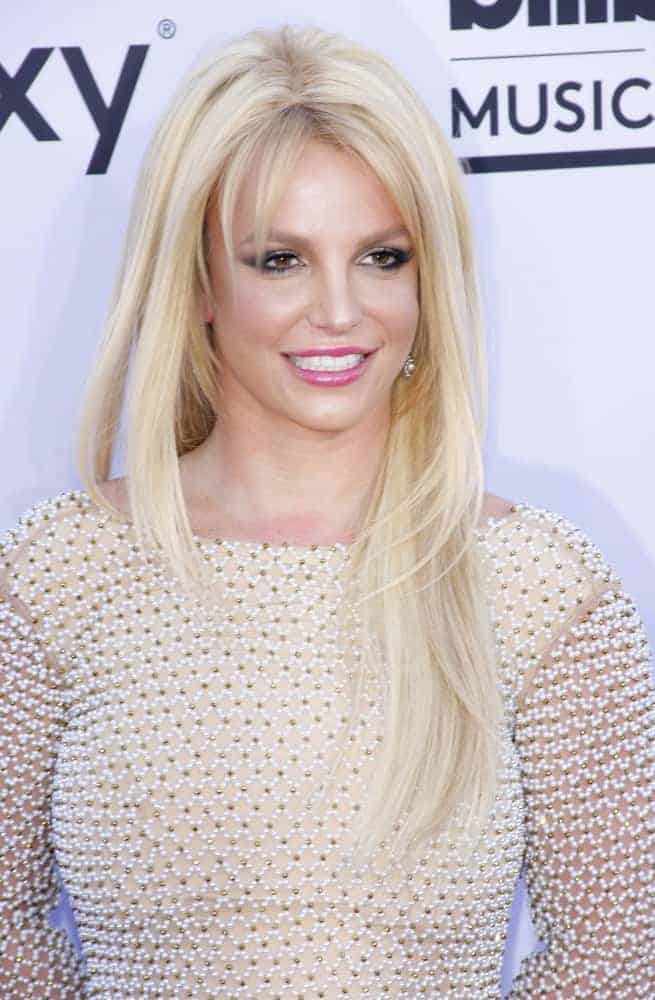 Britney Spears's simple layered straight loose hairstyle with choppy bangs creates a nice frame around her oval face at the 2015 Billboard Music Awards on May 17, 2015.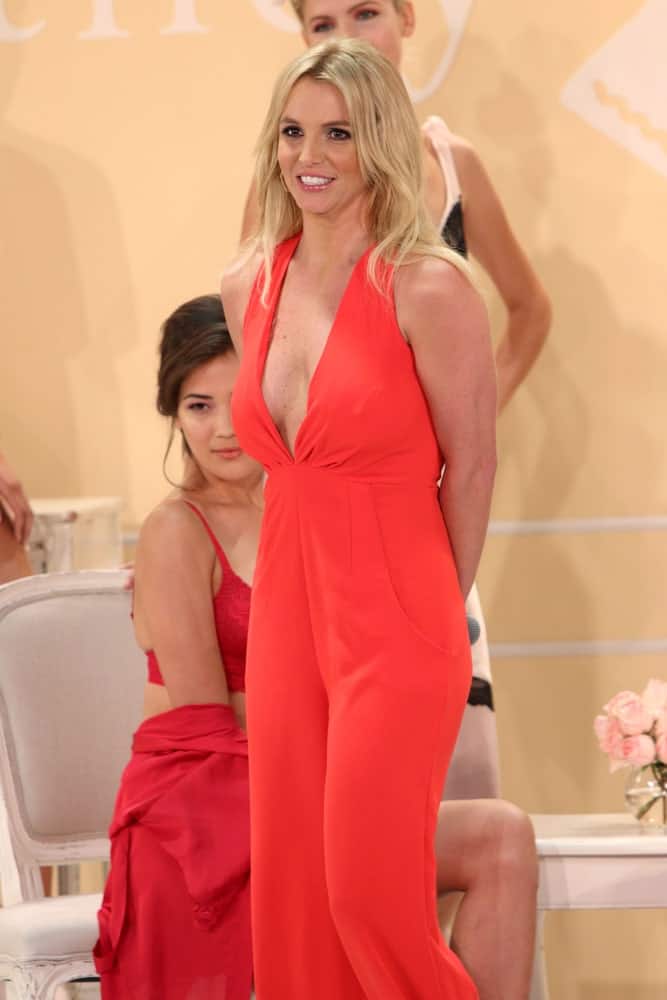 On September 9, 2014, the singer presented her new collection 'The Intimate Britney Spears' at the New York Public Library. She wore a vibrant orange jumpsuit along with her loose blonde locks.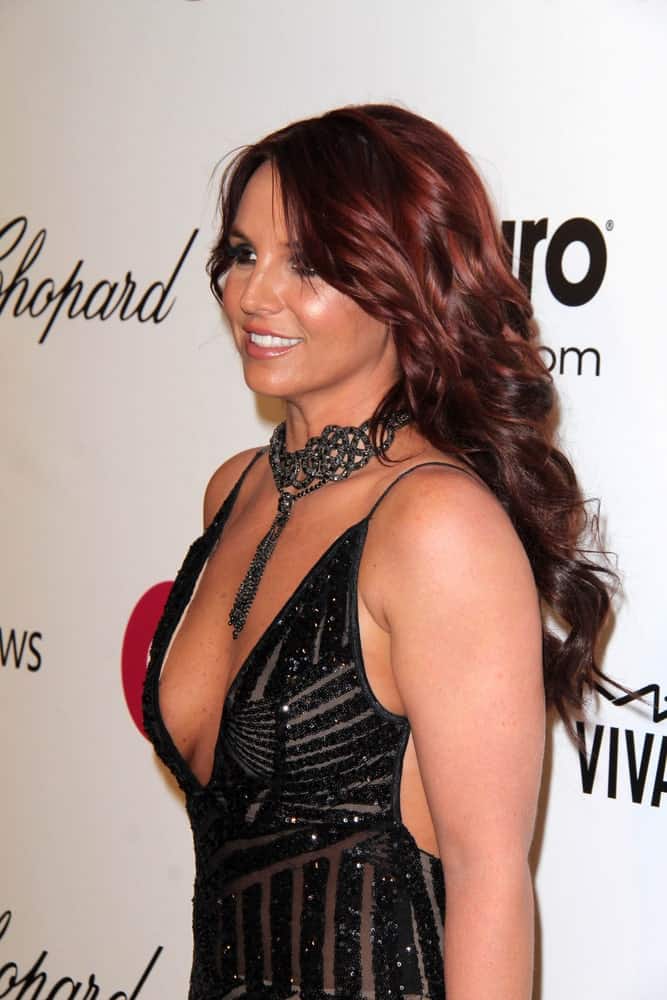 The singer attended the Elton John AIDS Foundation's Oscar Viewing Party on March 3, 2014, with long dark hair defined with thick, big curls.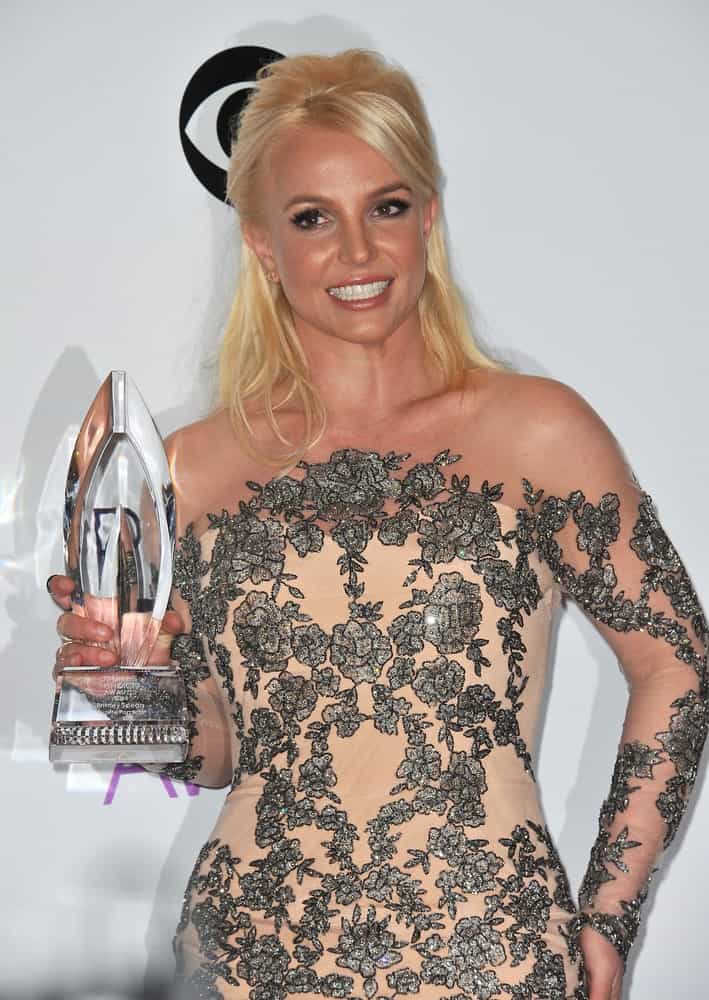 Britney Spears looked gorgeous in a nude floral dress that matched perfectly with her messy blonde half updo. This was taken at the 2014 People's Choice Awards held on January 8th.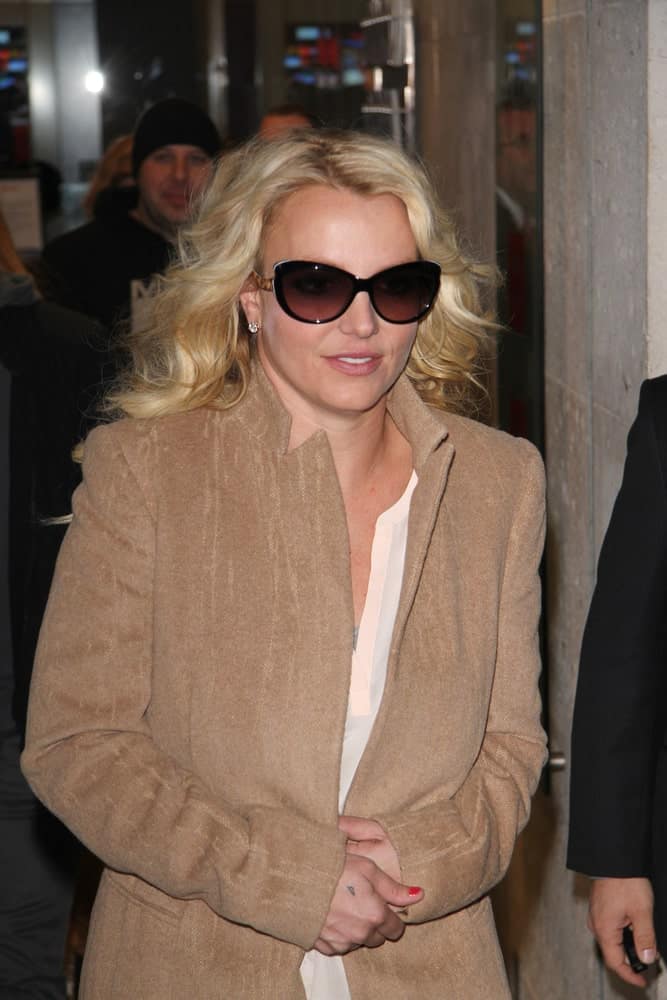 Britney Spears was seen leaving the BBC radio one studios on Oct 16, 2013, in London with tousled curly hair and black shades.
The actress flaunted her blonde hair with subtle waves at the Los Angeles premiere of "Smurfs" held at the Regency Village Theater on July 28, 2013.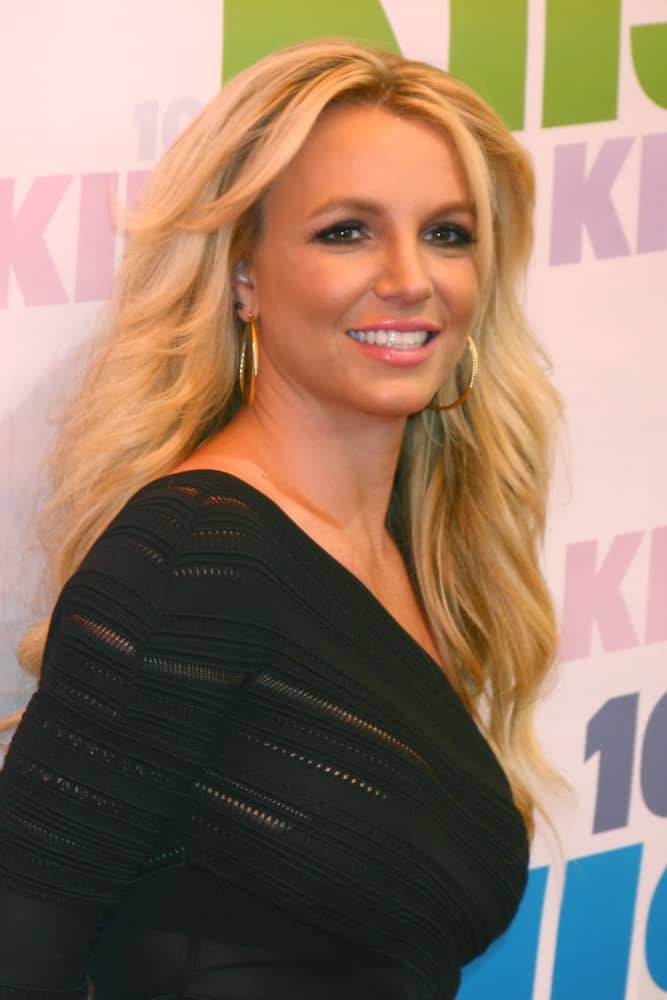 Britney Spears contrasted her blonde wavy hair with a one-shoulder black dress that was worn at the 2013 Wango Tango concert produced by KIIS-FM on May 11, 2013.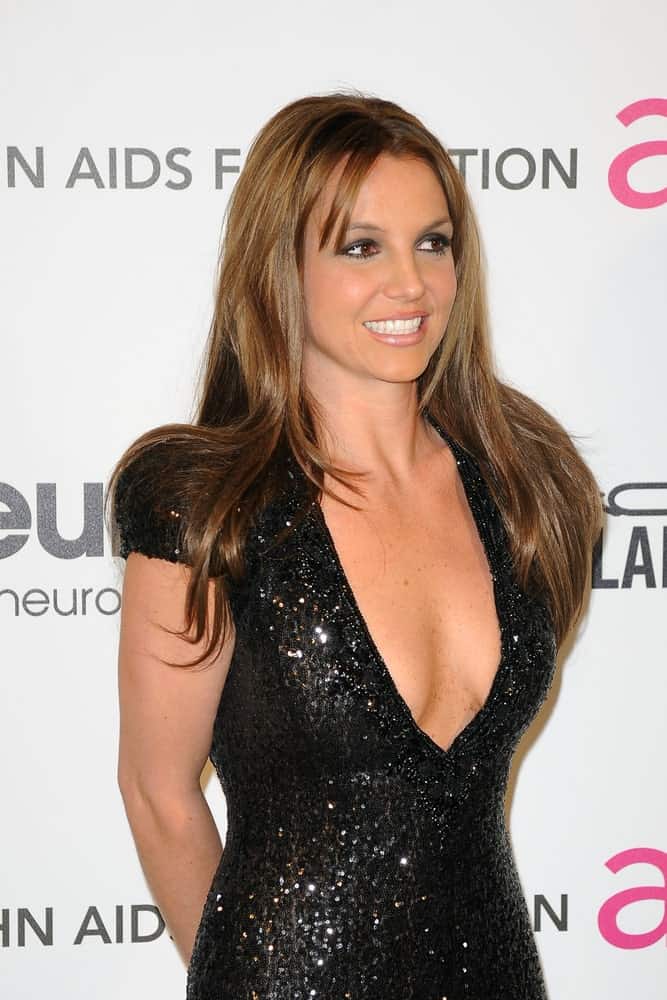 Britney Spears exhibited a sultry look featuring her long brunette hair with a few side bangs paired with a stunning deep V neck dress. This was worn at the Elton John Aids Foundation 21st Academy Awards Viewing Party last February 24, 2013.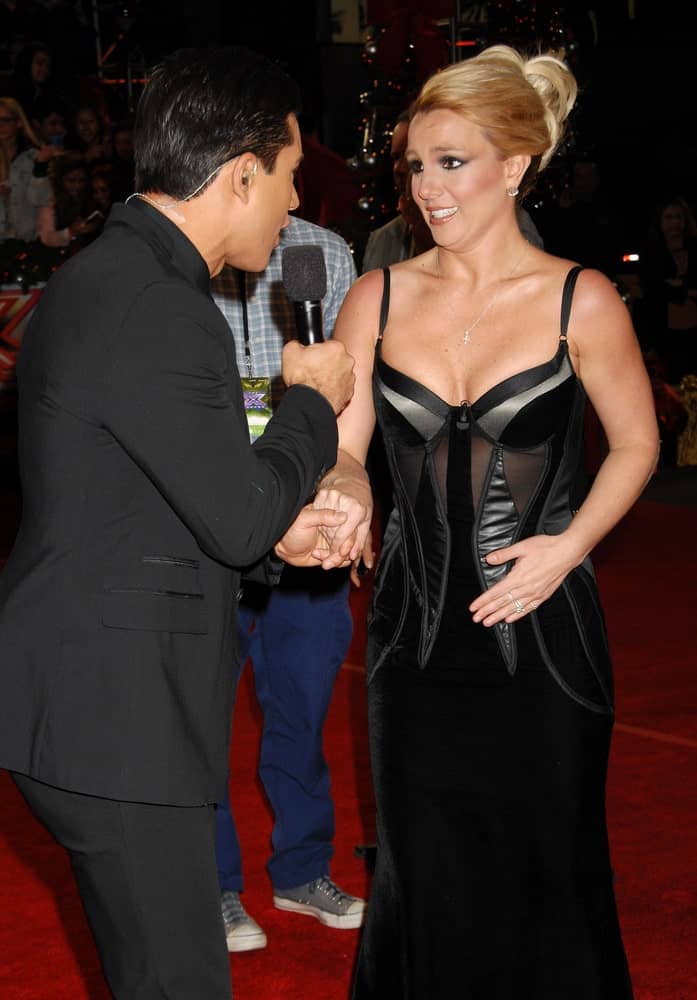 The singer went for a classic upstyle complementing her bodycon dress at the X Factor 2012 Season Finale Day 2 on December 20, 2012.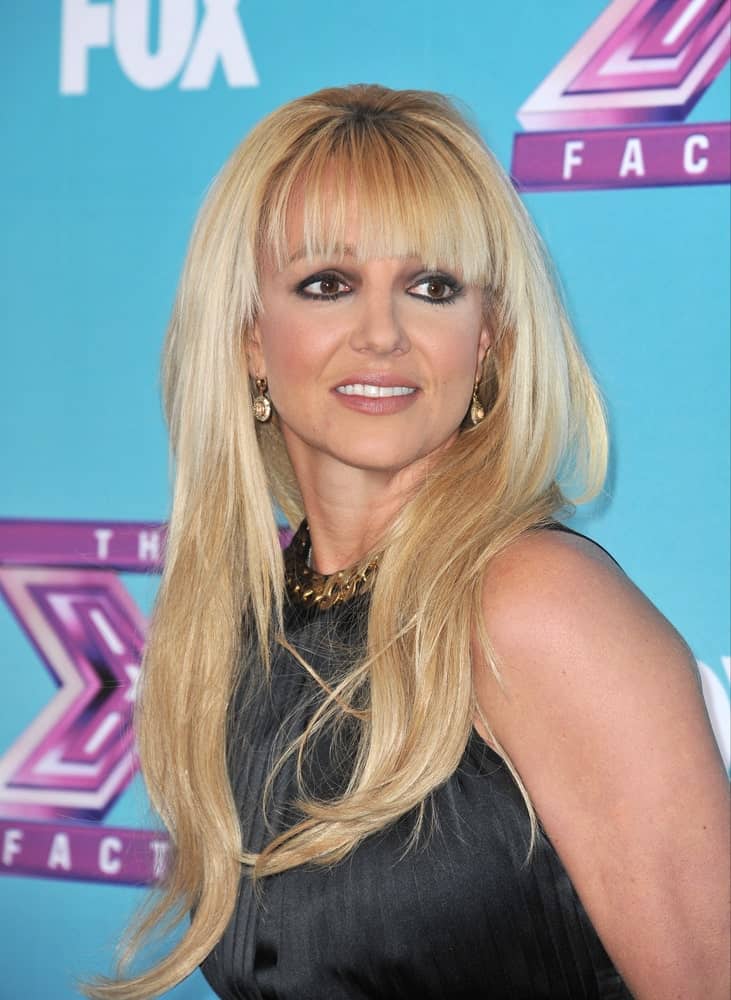 On December 17, 2012, Britney Spears attended the press conference for the season finale of Fox's "The X Factor" sporting a loose wavy hairstyle with blunt bangs.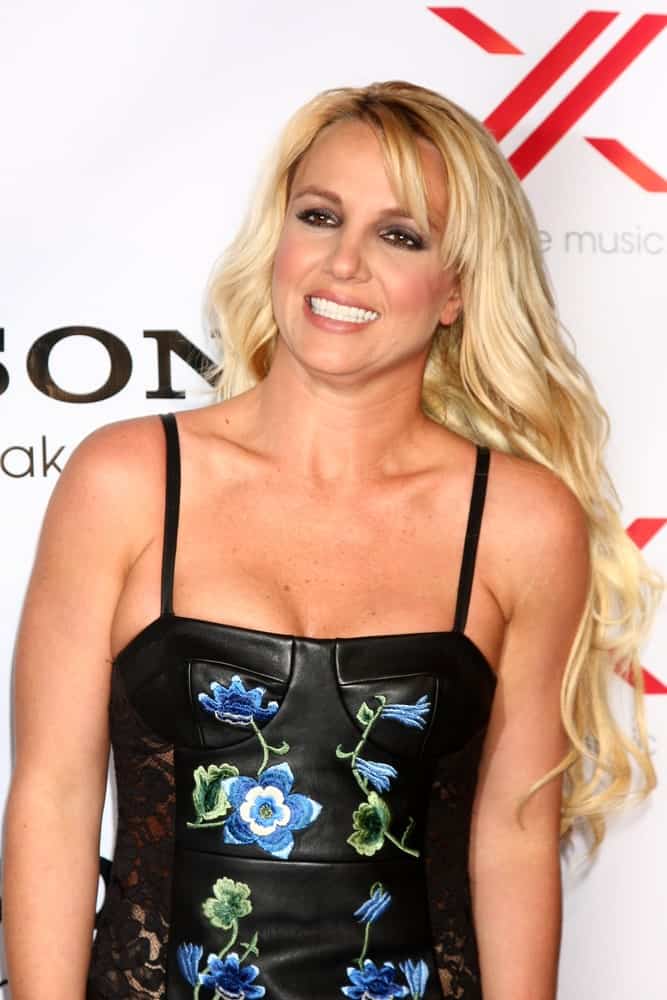 The singer wore a floral bodice dress along with long wavy blonde hair and some side bangs during the X Factor 2012 Final Four Party at Rodeo Drive on December 6, 2012.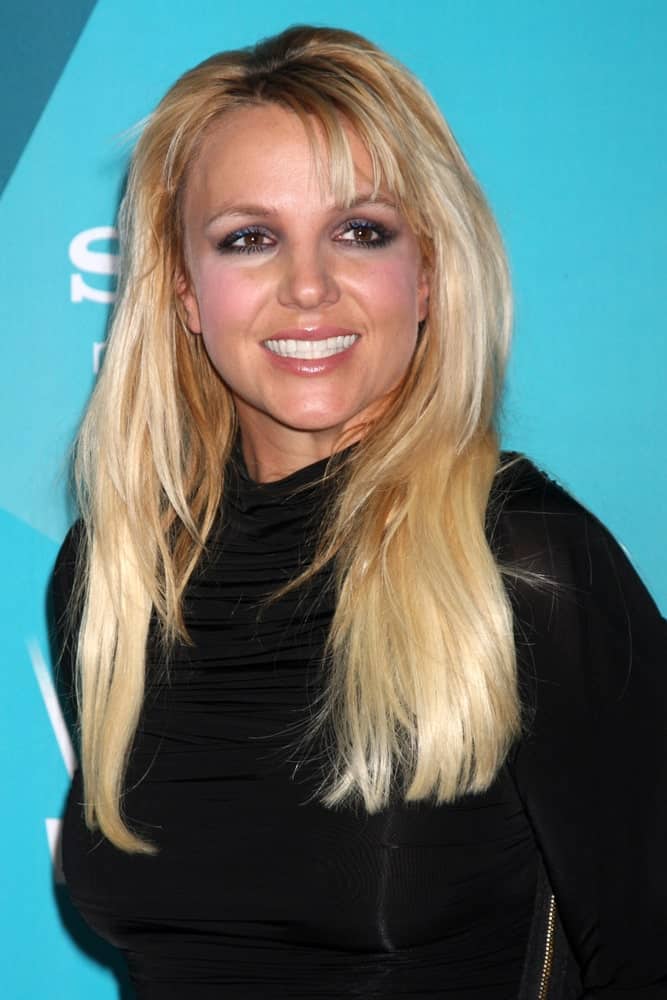 Britney Spears arrived for the X-Factor Season Two Finalist Party at SLS Hotel on November 5, 2012, with loose layered hair incorporated with short side bangs.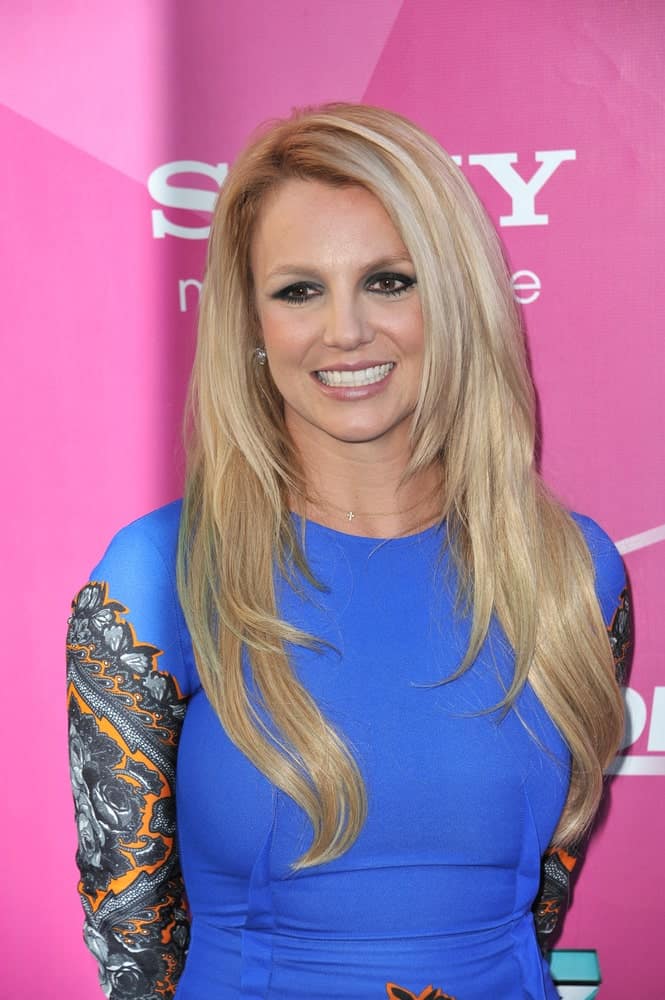 Britney Spears made an appearance at the season two premiere of "X Factor USA" last September 11, 2012, showcasing her long blonde hair layered orderly.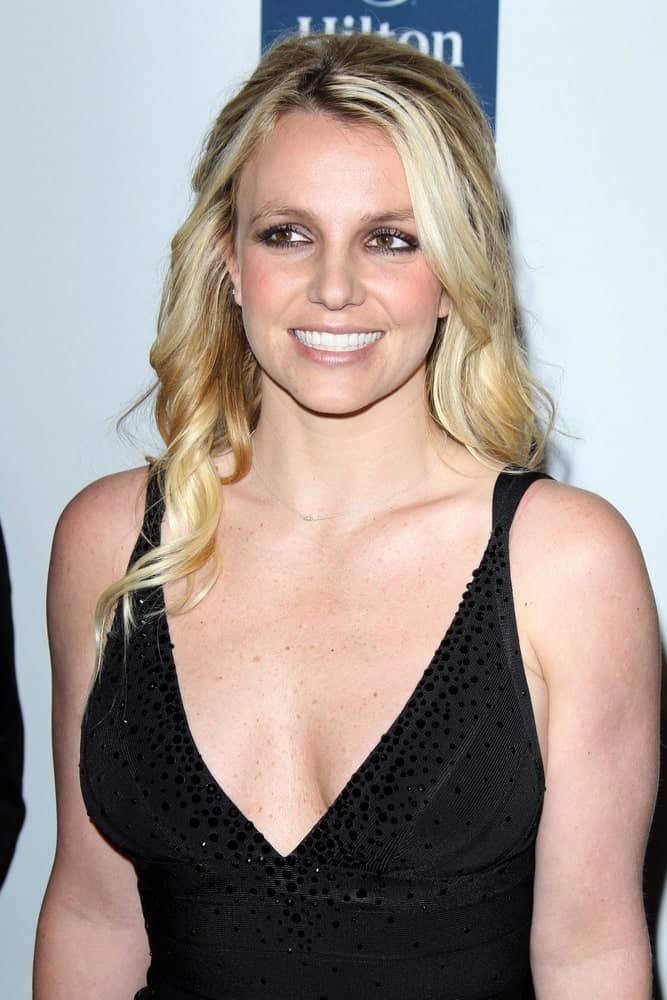 The singer styled her hair with spiral curls as she attends the Pre-Grammy Party hosted by Clive Davis at the Beverly Hilton Hotel on February 11, 2012.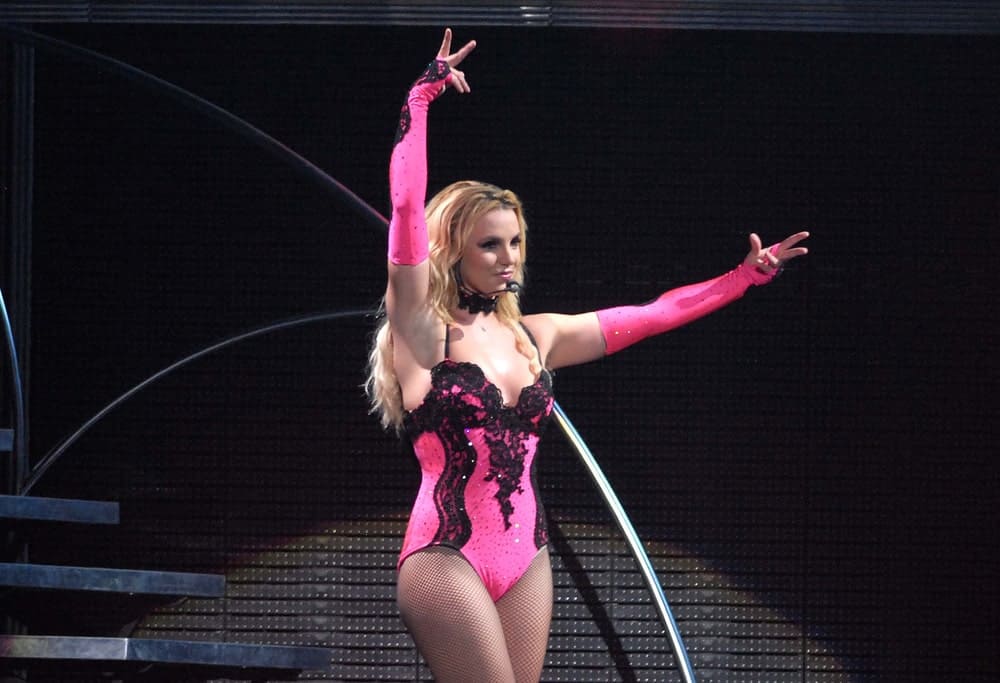 Singer Britney Spears performing at the Apoteose, in the city of Rio de Janeiro, Brazil on November 15, 2011, rocking a sexy pink outfit complemented with her long voluminous waves.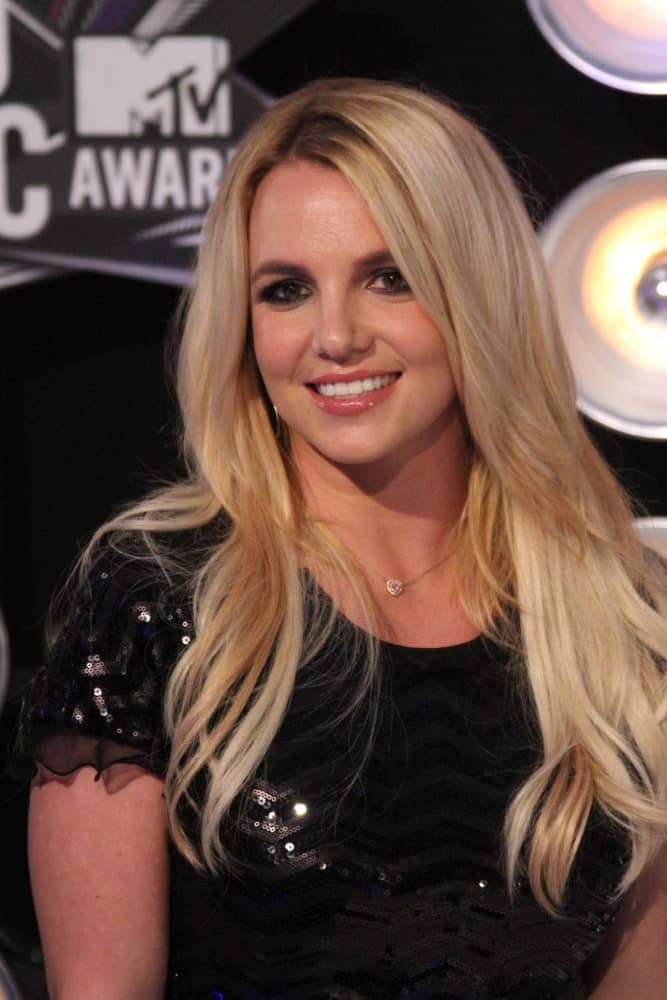 Britney Spears exhibited a charming aura with her long side-parted hair at the 2011 MTV Video Music Awards Arrivals held on August 28th.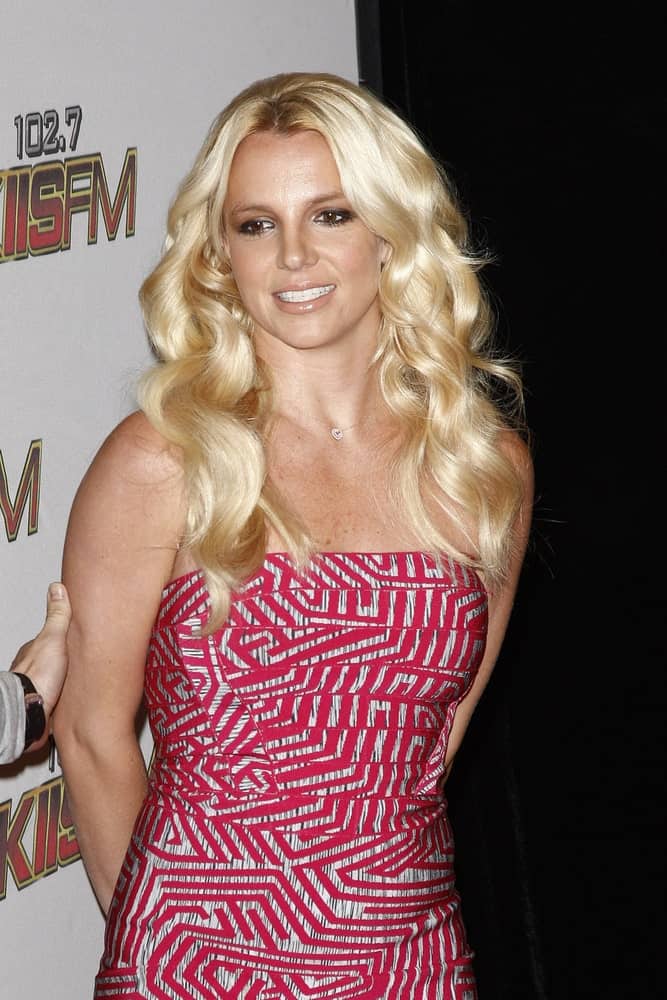 The singer looking gorgeous in a red tube dress complemented with her bouncy curly hair. This was taken at the KIISFM 2011 Wango Tango at the Staples Center on May 14, 2011.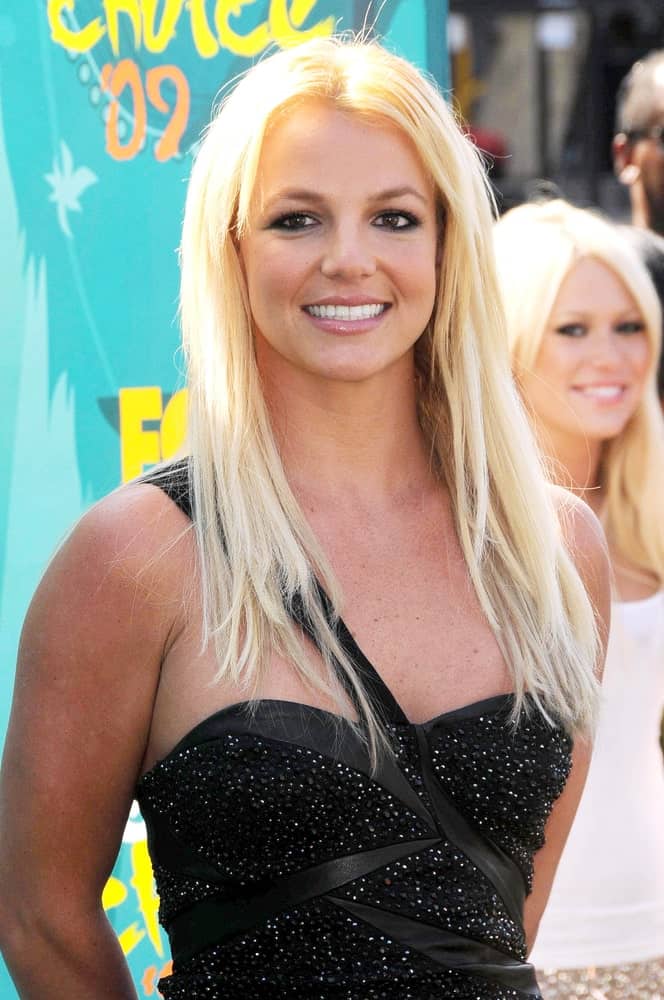 Britney Spears appeared at the Teen Choice Awards 2009 in Gibson Amphitheatre held on August 9th rocking a tousled straight hair paired with a black dress.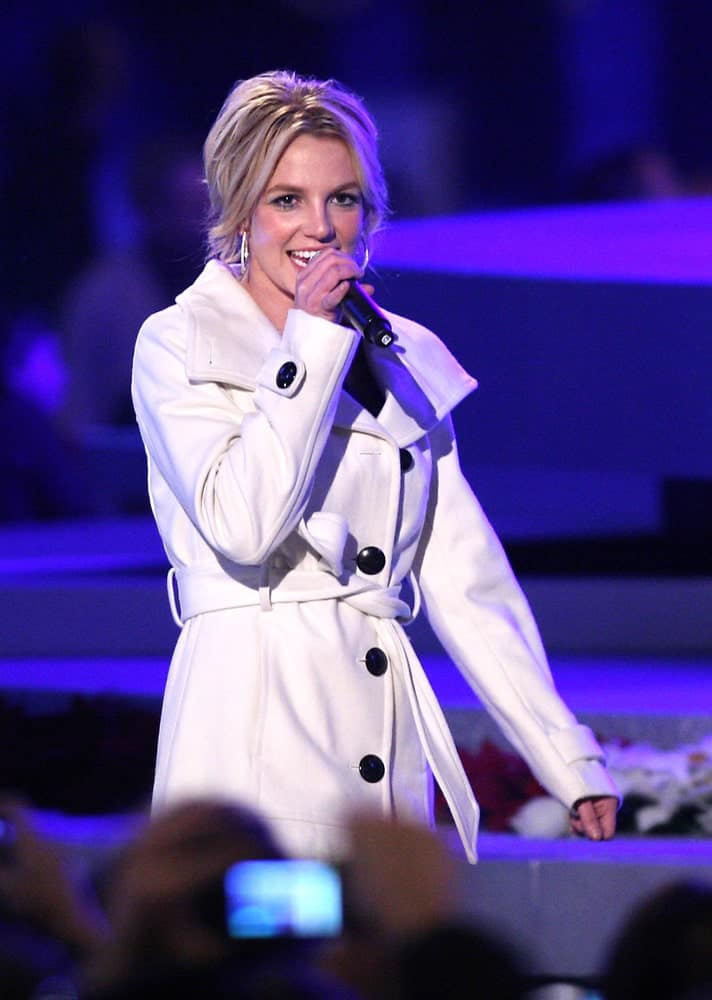 Britney Spears performing at the Debut of L.A. Live's 'Light of Angels' on December 4, 2008, sporting a loose upstyle incorporated with hoop earrings.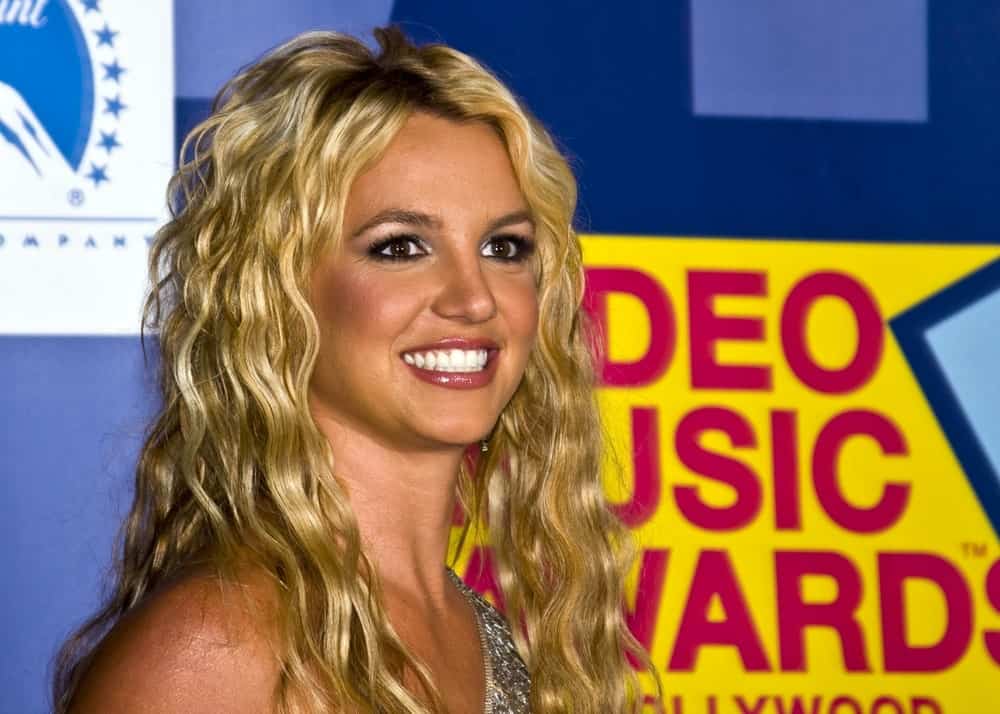 Singer Britney Spears flaunted her sandy blonde permed hair at the 2008 MTV Video Music Awards held at Paramount Pictures Studio last September 7th.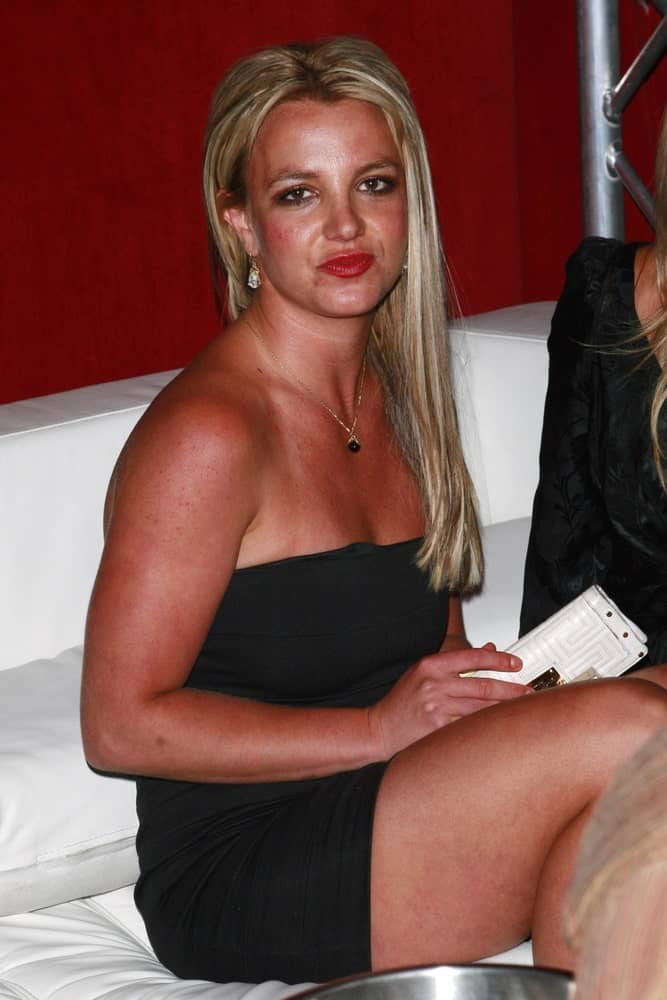 The singer was spotted at Christian Audigier's 50th birthday party on May 23, 2008, in a black tube dress paired with her long straight hair.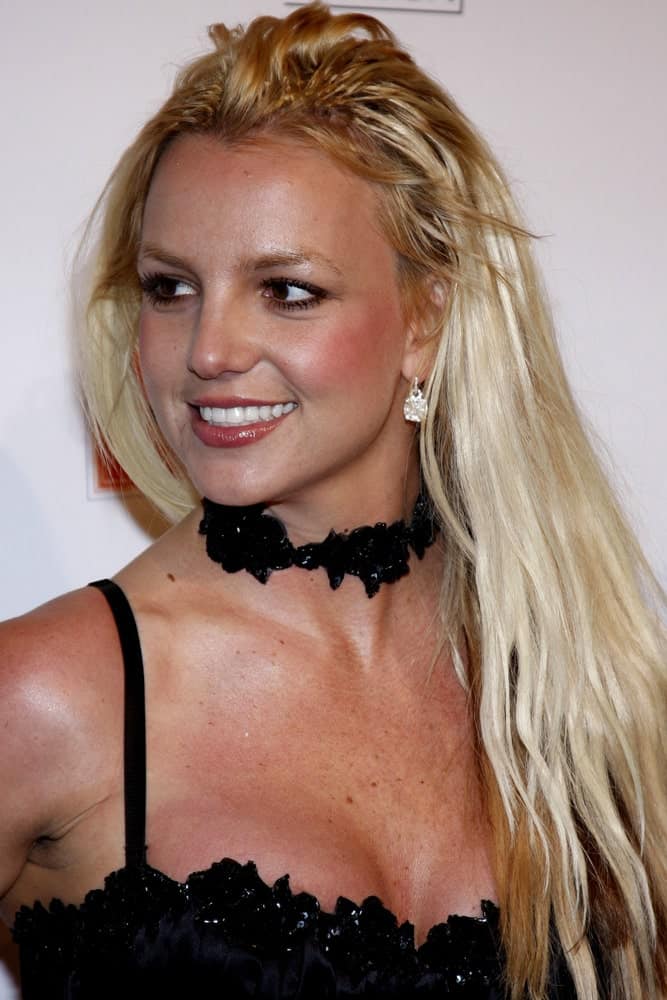 On December 1, 2007, Britney Spears attended the Scandinavian Style Mansion held at the Private Residence in Bel Air, USA with a sexy outfit that goes perfectly with her long tousled hairstyle.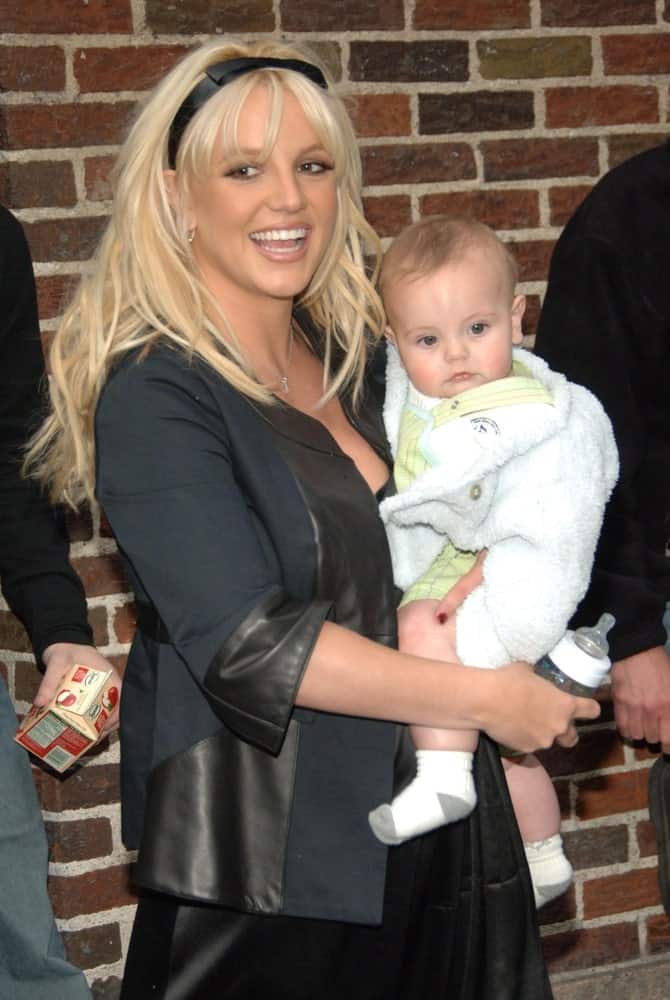 Britney Spears was seen at the departures for The Late Show with David Letterman on May 9, 2006, with messy layered hair and bangs incorporated with a black headband.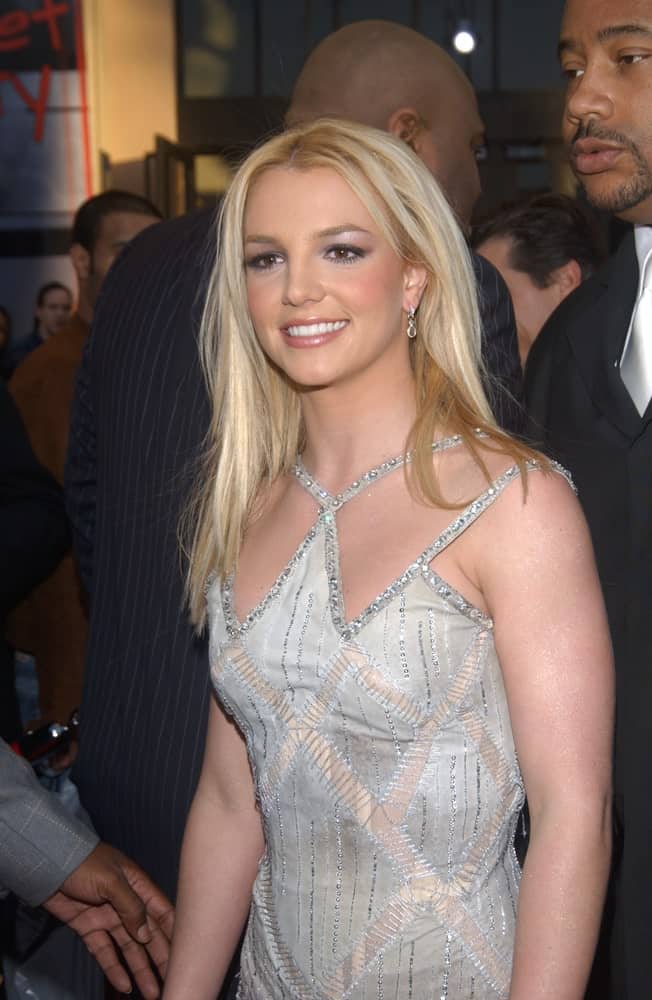 The singer went with a simple loose hairstyle that's tousled a bit during the 31st Annual American Music Awards on November 16, 2003.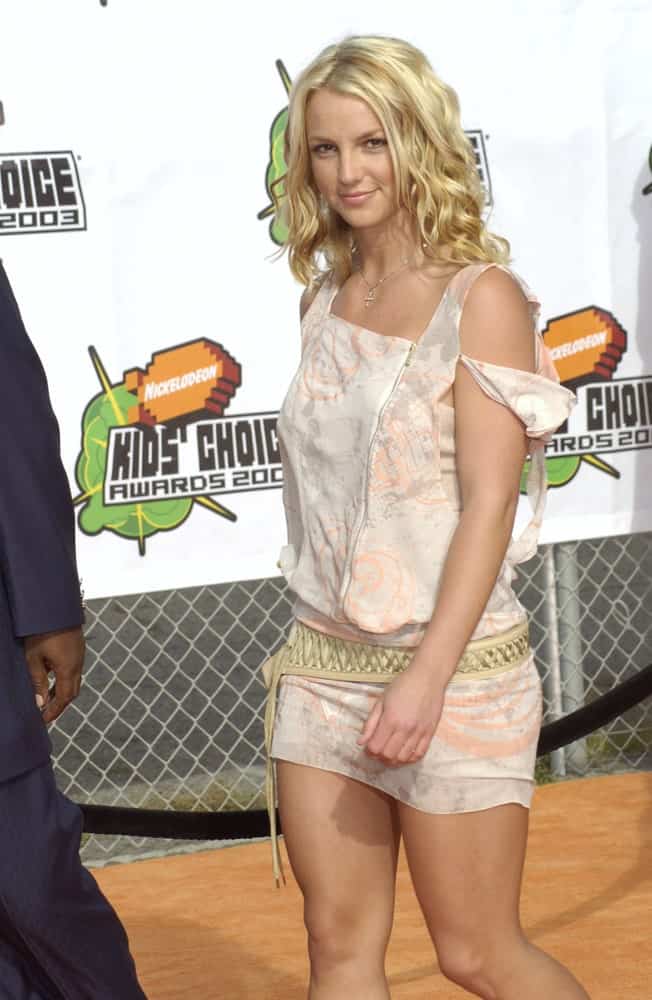 Teen Britney had blonde mid-length hair styled with defined curls during Nickelodeon's 16th Annual Kids' Choice Awards on April 12, 2003.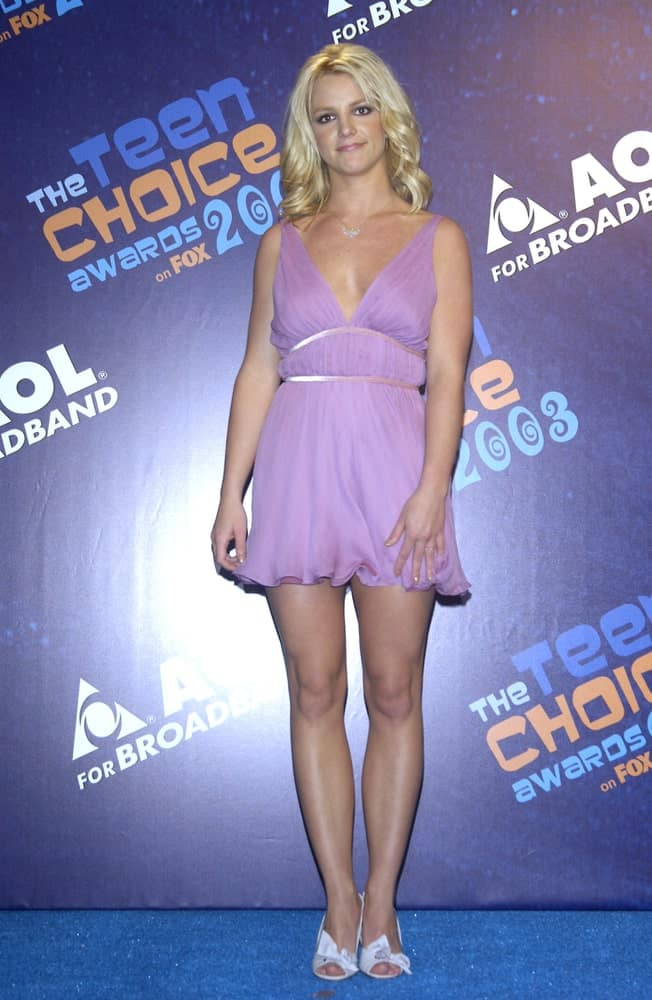 The singer paired her short lilac dress with a volumized wavy hairstyle at the 2003 Teen Choice Awards held on August 2, 2003, in Hollywood.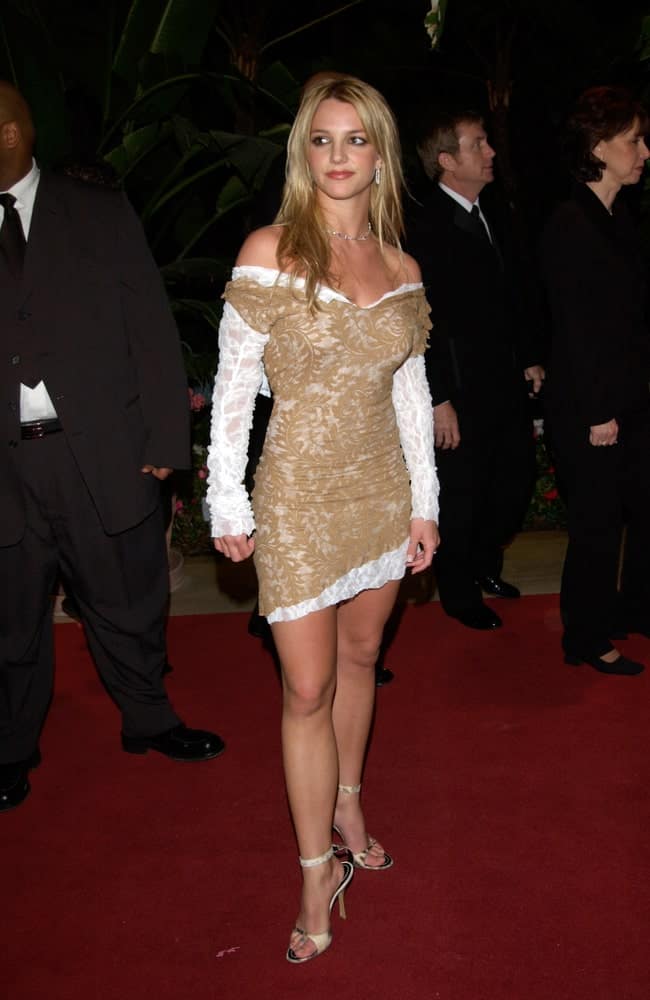 The singer attended the pre-Grammy party given by Clive Davis of J Records at the Beverly Hills Hotel on February 25, 2002, flaunting her long tousled blonde hair perfectly matched with a printed dress.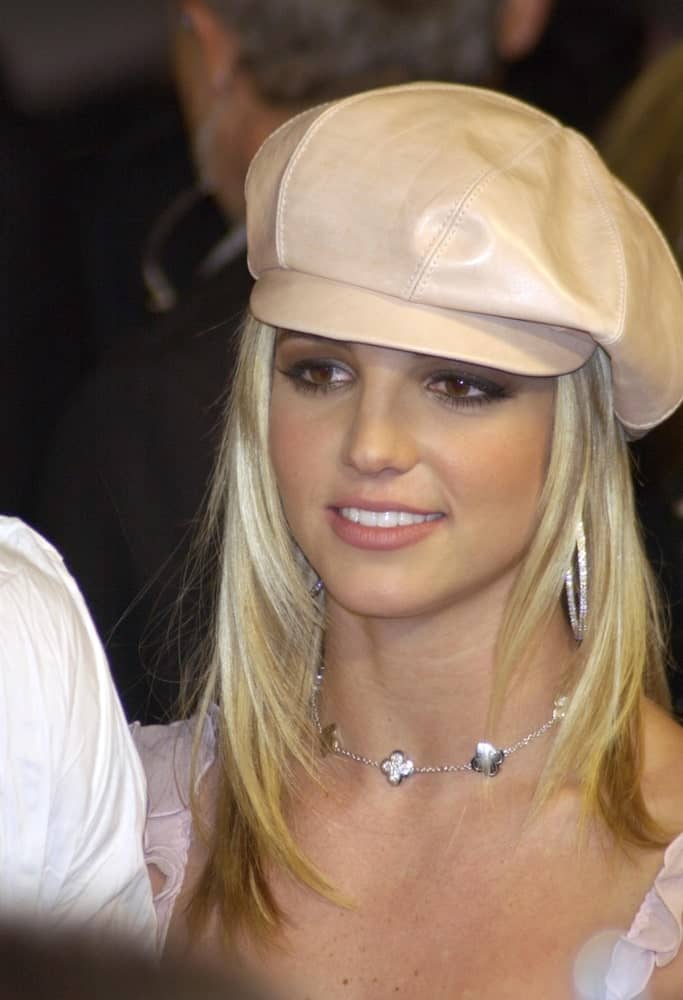 Pop star Britney Spears matches her medium length layered hair with a cute beret hat at the world premiere of her new movie Crossroads on February 11, 2002.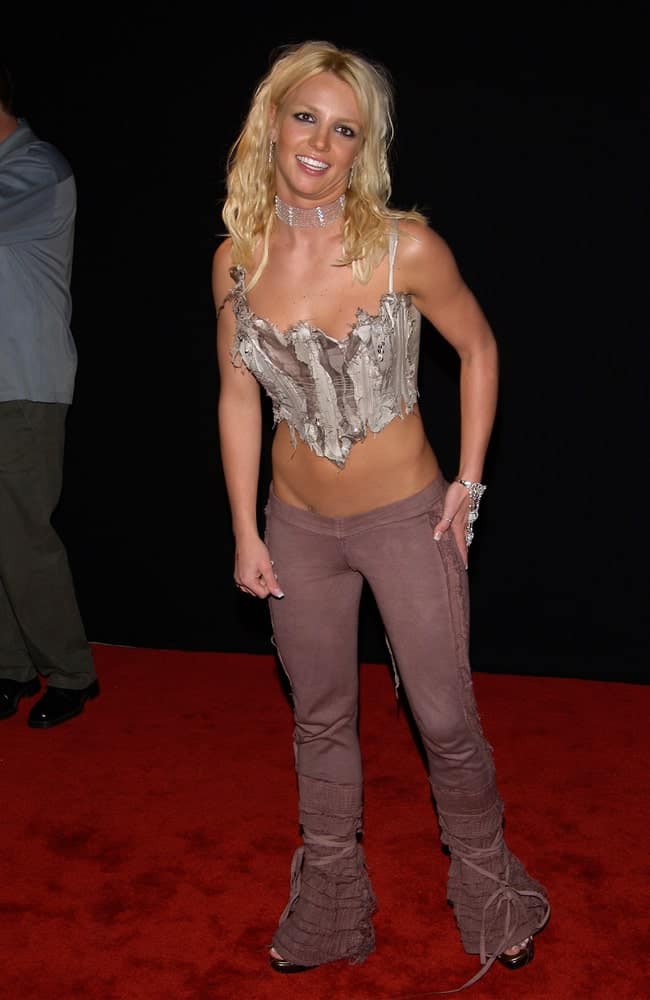 The singer sported a tousled curly hairstyle during a party in West Hollywood for the launch of *NSync's new album Celebrity held on July 23, 2001.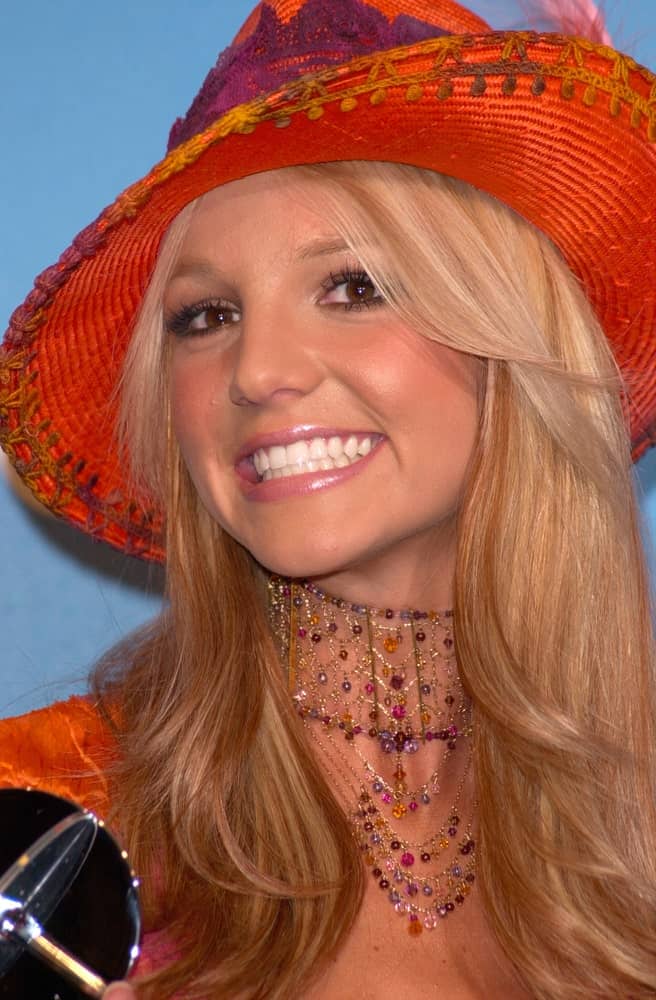 The singer paired her cute red hat with a layered hairstyle during the Billboard Music Awards at the MGM Grand Las Vegas on December 5, 2000.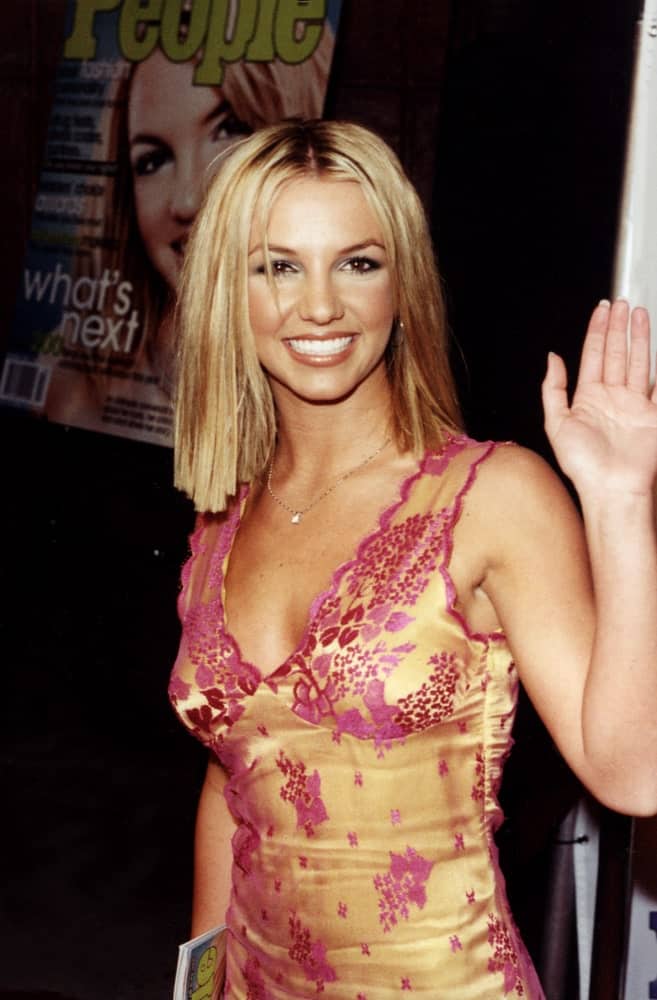 Britney Spears was seen with short center-parted hair at Los Angeles California in September 2000. She completed the look with a nice printed dress and a necklace.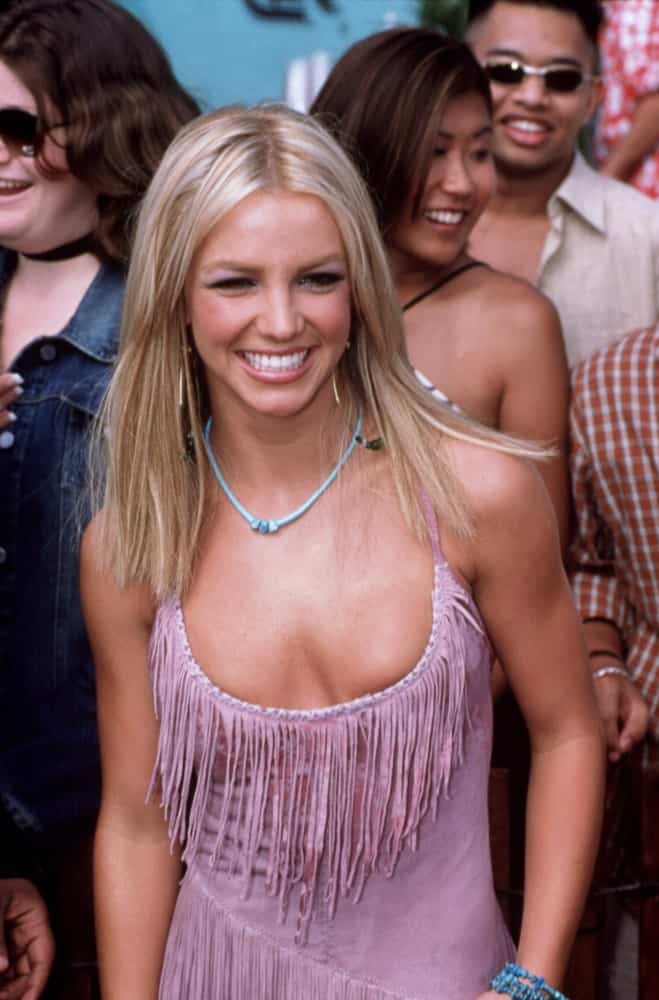 The singer shines at the Teen Choice Awards in LA, California on August 22, 2000, flaunting her center-parted straight hair complemented with a pink fringe dress.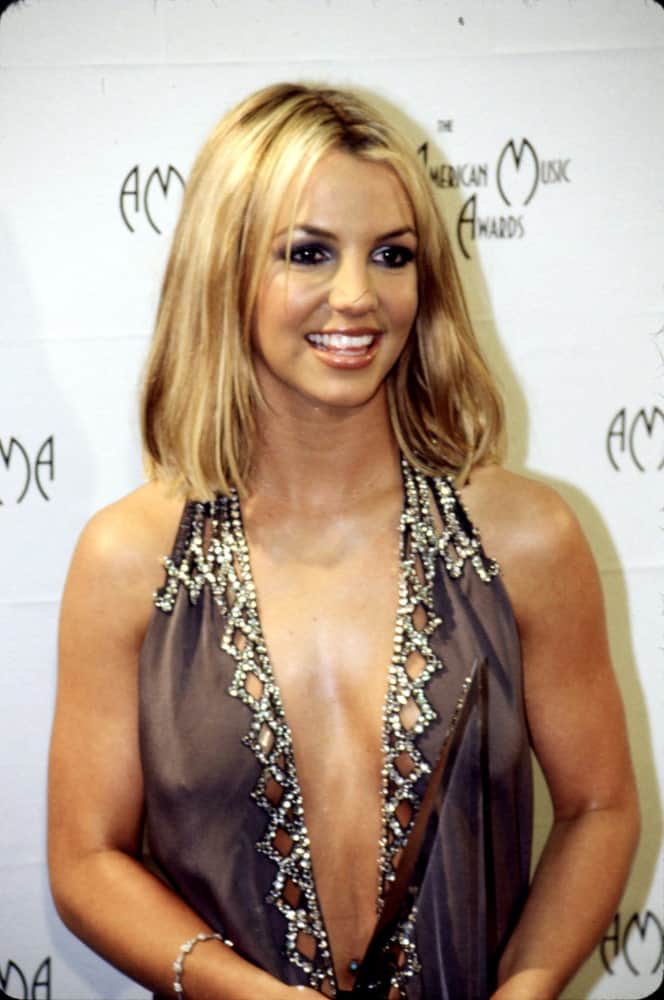 Singer Britney Spears looked ravishing in an enticing outfit paired with her straight shoulder-length hair. This was taken at the American Music Awards, Circa January 2000.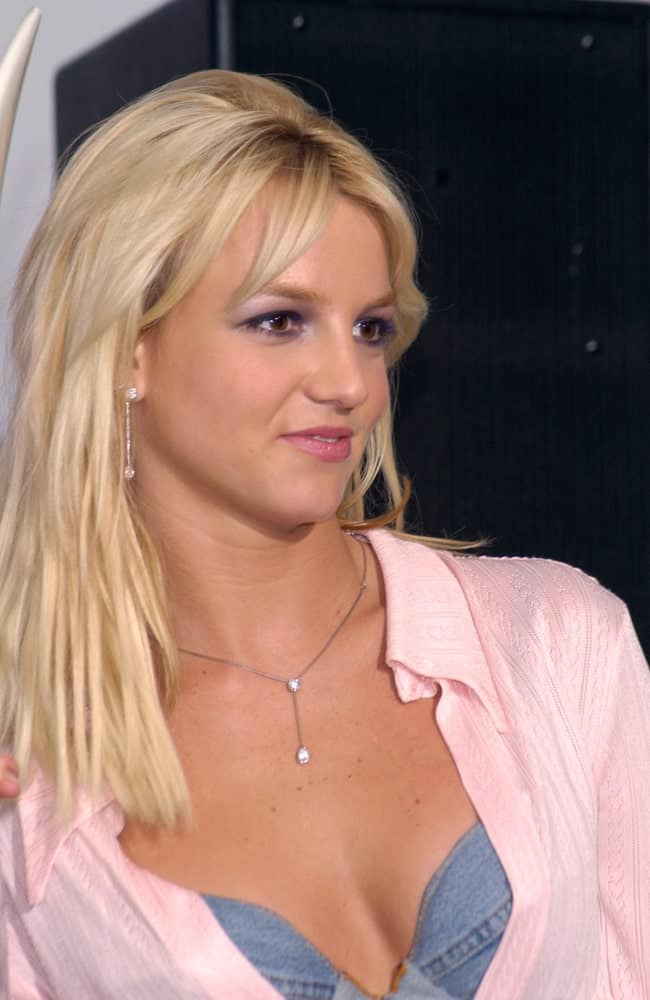 Britney Spears with loose hairstyle and some bangs at the 2001 Teen Choice Awards where she won the award for Choice Female Artist on August 12th.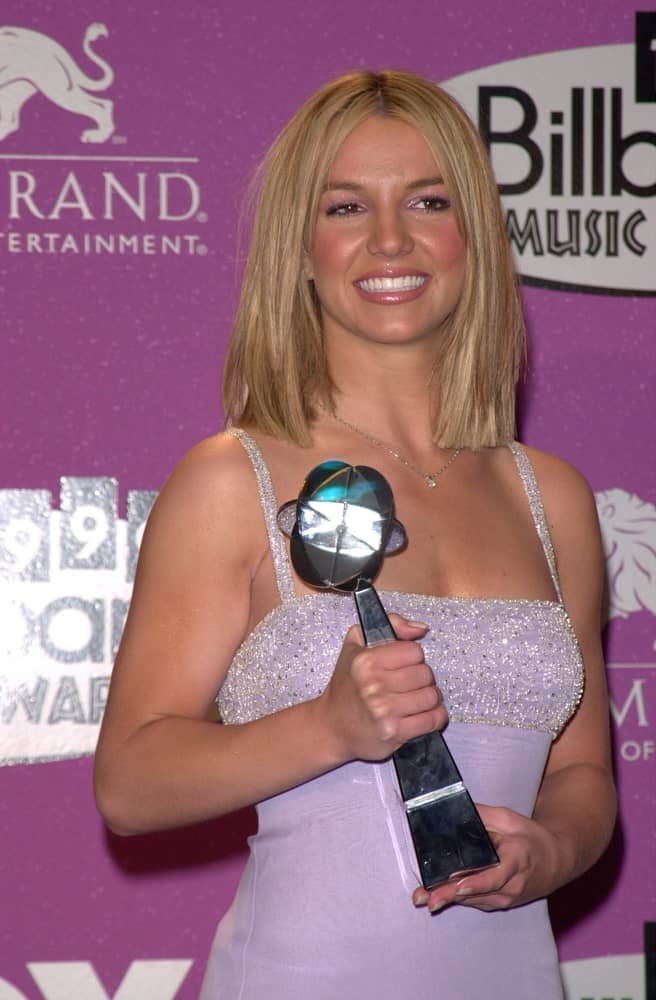 On December 8, 1999, the pop star won awards for Female Artist, Singles Artist, & Female Album Artist of the year at the Billboard Music Awards. She sported a simple straight hairstyle with a middle parting.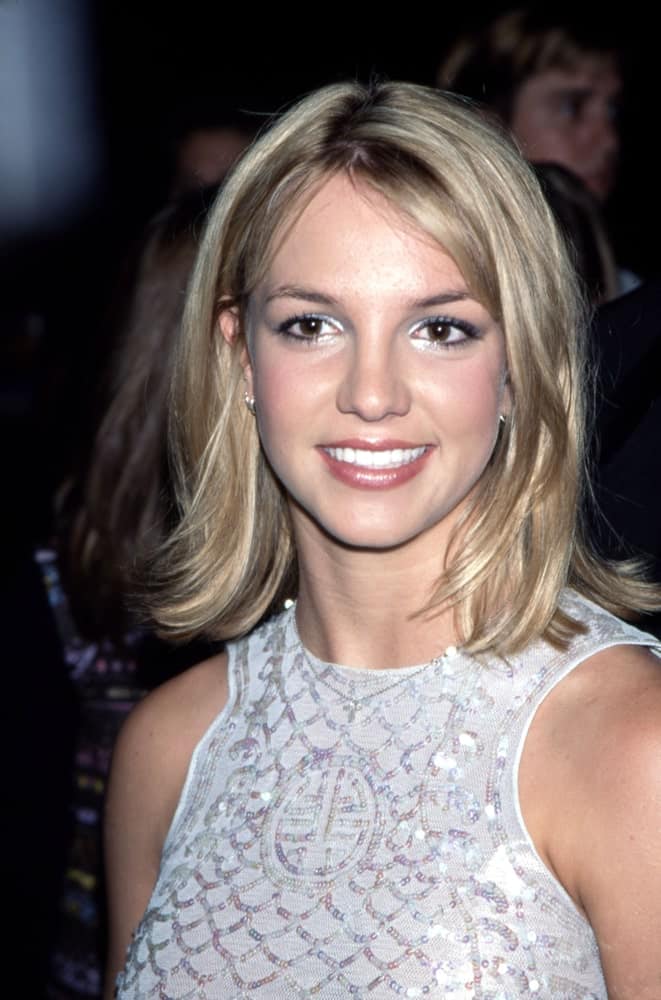 The singer flaunted her short blonde hair with dark roots at the premiere of 'Drive Me Crazy' in New York City held on September 28, 1999.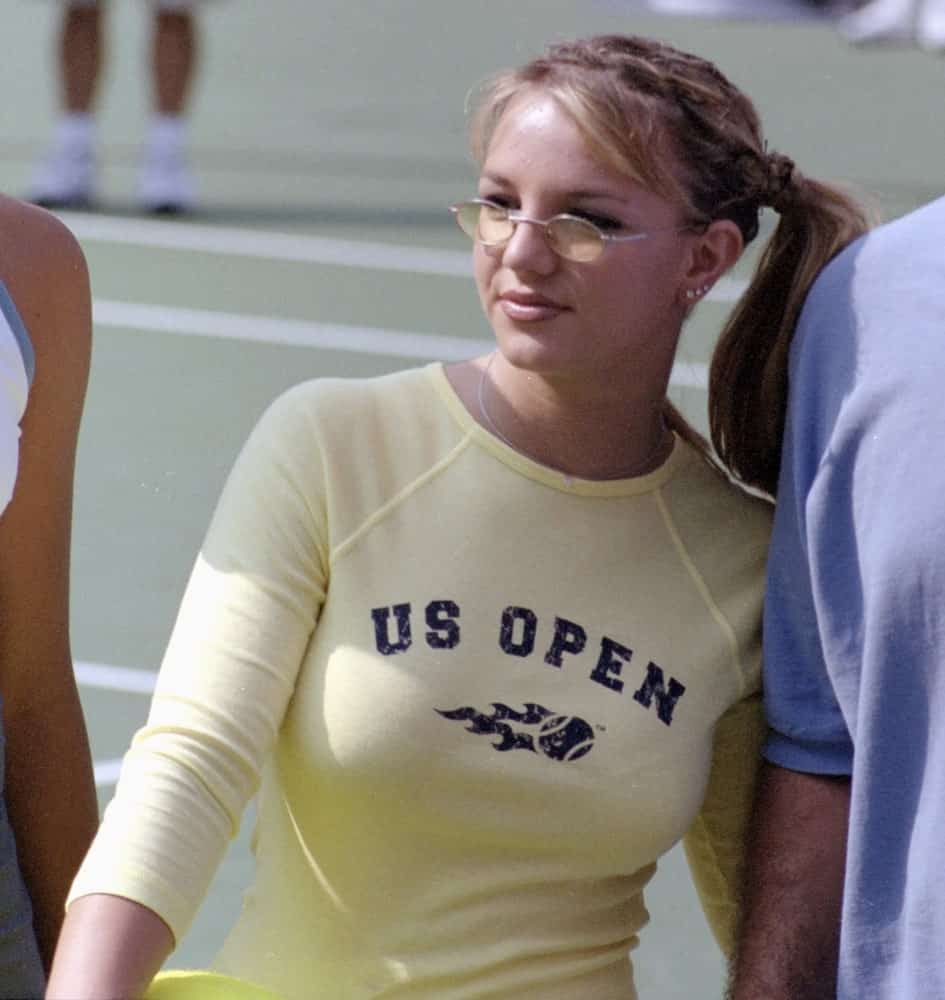 Britney Spears attended the US Open Kids Day in Arthur Ashe Stadium last August 28, 1999, with a yellow casual top paired with cute pigtails.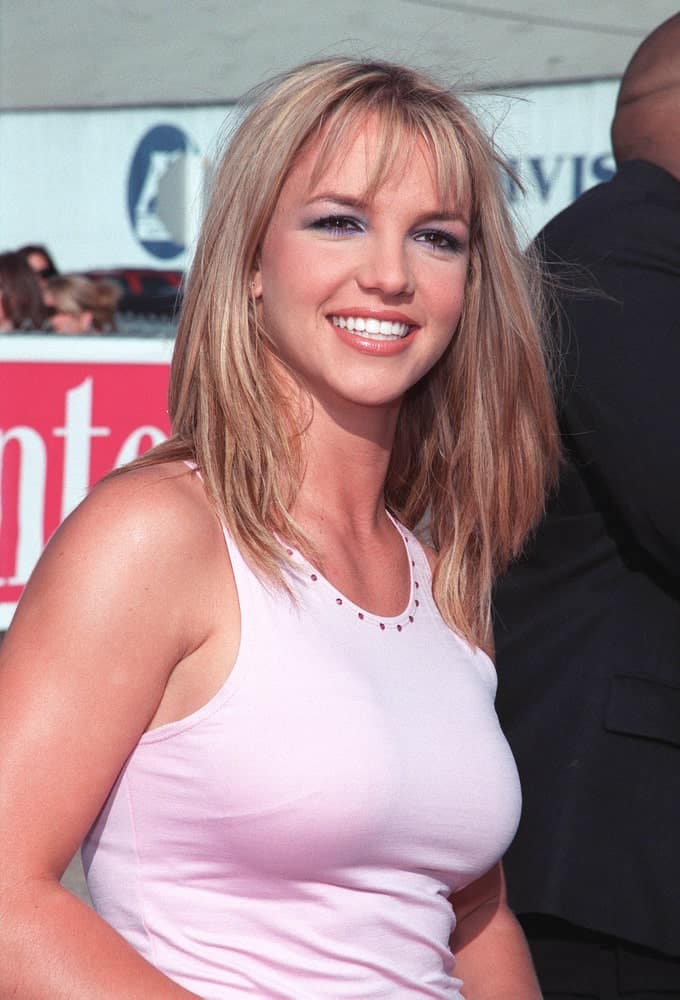 Britney Spears kept it casual with a pink sleeveless top paired with her tousled mid-length hair incorporated with airy bangs. This was taken at the 1999 Teen Choice Awards in Santa Monica, where she won for Single of the Year for "Baby One More Time".