Welcome to the Gallery of Bryan Greenberg's Hairstyles over the years. Please take your time and browse through the different hairstyles of this multi-talented singer/actor and we hope that you find one of his hairstyles that would will look good on you.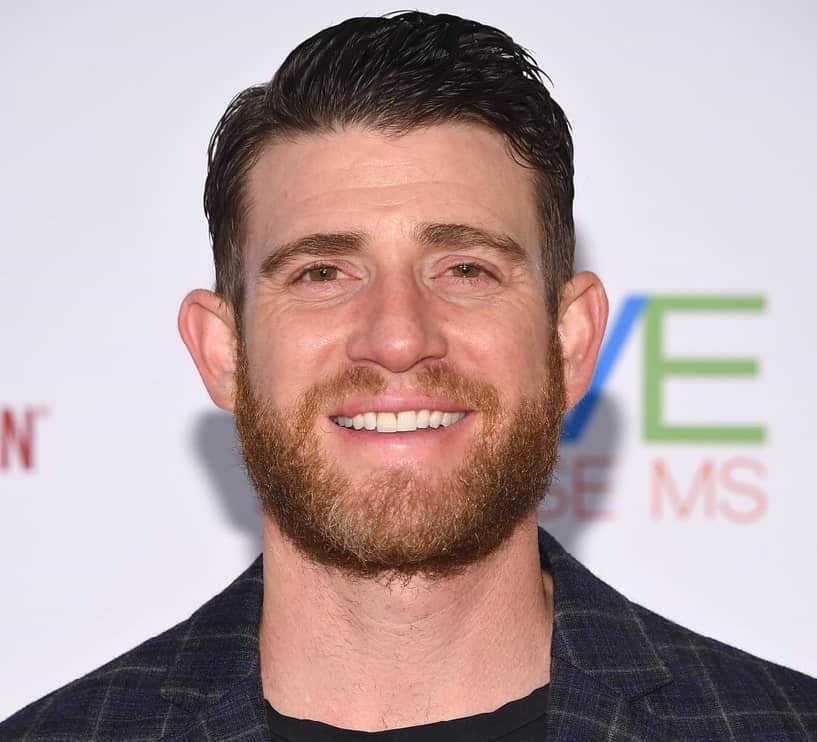 Bryan Greenberg is an American actor. He is also a singer. Girls love his smile and the men are interested in his hairstyles. Bryan Greenberg has the signature short business-like hairstyle. Side swept hair looks good on him. He arrived at the premiere of 'Nobel Son' in a shorter hairstyle. Wavy hair is another common hairstyle of Greenberg. The rough hairstyle also suits him. We have mostly seen him in casual and business-like hairstyle.
Though his hairstyle may look simple, lots of efforts are given to accomplish the final look. The layers, the cutting, color, highlights, etc. needs to be done carefully. Bryan Greenberg has shown how you can do variations of one or two styles. Without drastically changing your hairstyle, you can make little variations and yet manage to look different.
His hairstyles are appropriate for both formal and informal occasions. The use of hair gel is a common thing for Greenberg as he uses it almost every time. For a formal look, many of his fans follow his formal hairdo. If you are looking for a manly look, then you should adopt his hairstyle.
Bryan Greenberg started acting from a very young age. His first acting experience was in the play The Nutcracker. He did the show a couple of times. He worked in a number of TV commercials at an early age. After that, he did various small roles on the television. 'Prime', 'Nobel Son', 'One Tree Hill', and 'The Perfect Score' are his most notable movies. The film 'How To Make It In America' made him very popular.
His performance in the comedy film is noteworthy. The movie 'Friends with Benefits' gave him a lot of teen fan followings. Greenberg is a great musician as well. In 2007 he released his debut album 'Waiting for Now'. He even went to tours and sang in many places. His songs were loved by his producers and were featured in various films and television shows he worked for.
His second album 'We Don't Have Forever' was released. The songs were influenced by his condition in life. At that time he was going through some family crisis and the songs are a reflection of those moments. In 2015, his third album 'Everything was released.
This talented personality has commanded both the television and cinema screen for quite some time now. He has worked in various popular television series. His works have been really appreciated by the critics and his television works helped him get all the big roles in cinemas. We are expecting lots of great movies and songs from him in the future.
Here are Bryan Greenberg's hairstyles over the years.
Photos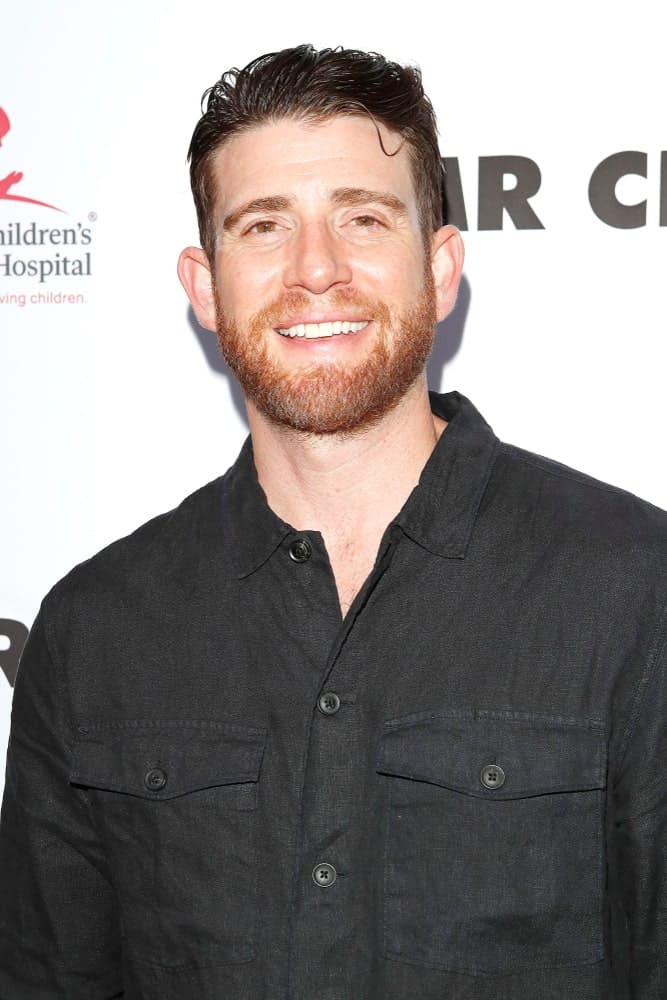 Bryan Greenberg was at the SAINT Modern Prayer Candles For A Cause Launch at Mr. Chow last June 4, 2019 in Beverly Hills, CA. He went in a casual black button-down shirt to compliment his slick brushed-back undercut.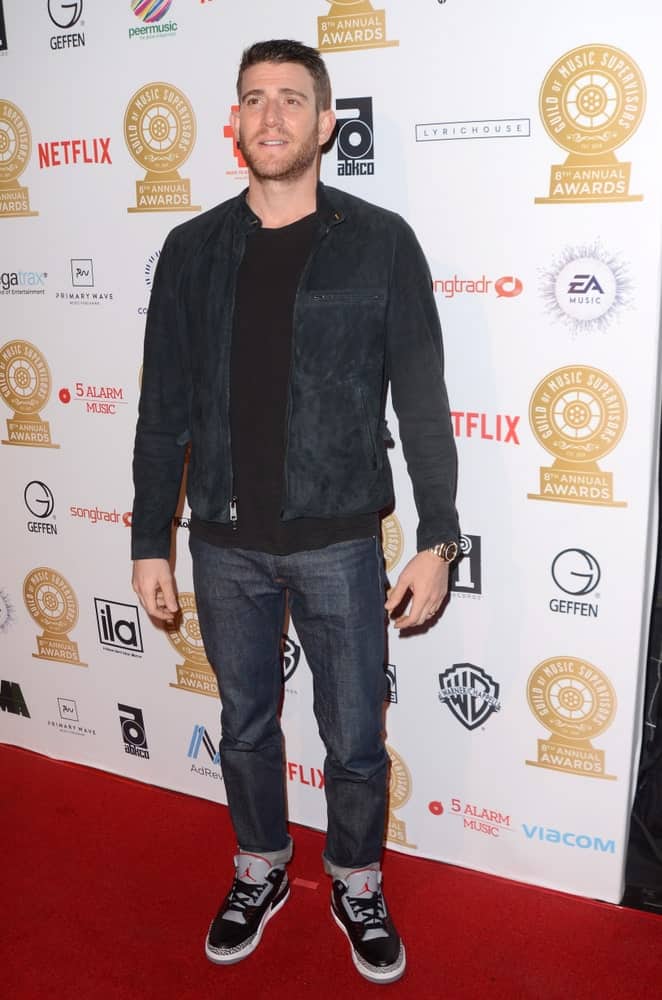 Bryan Greenberg sported a short fade haircut with a trimmed beard at the Guild of Music Supervisors Awards at The Theatre last February 8, 2018, in Los Angeles, CA. He wore a casual outfit with his Jordan sneakers.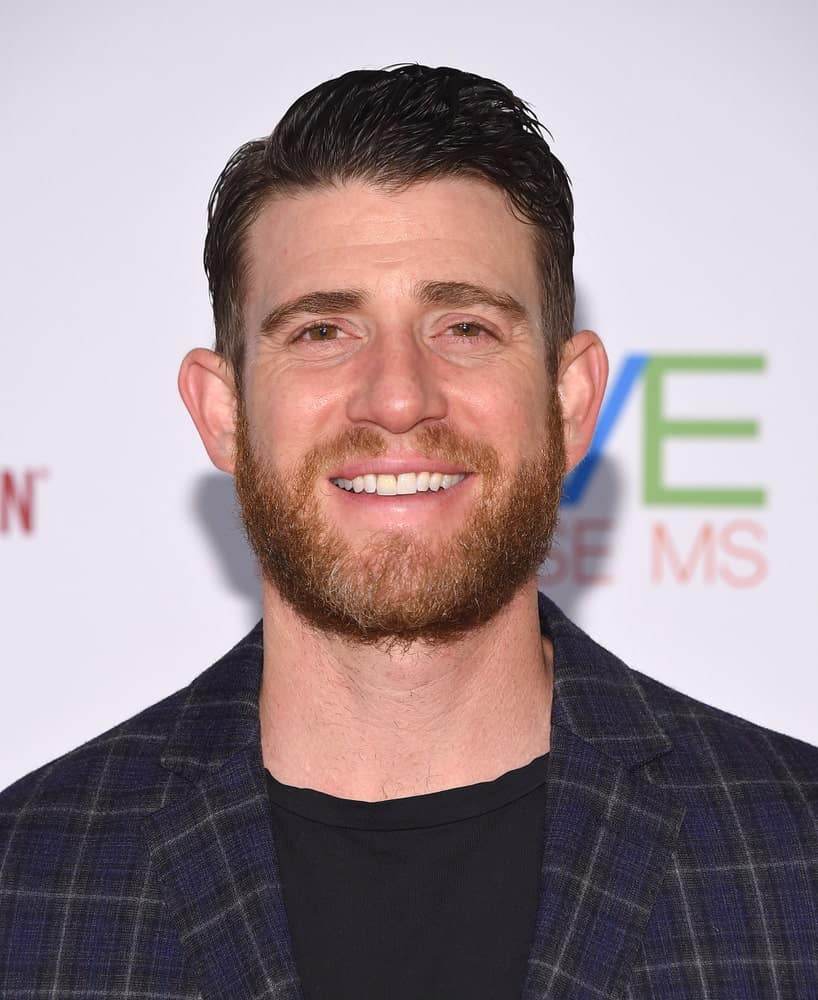 Bryan Greenberg wore a fashion-forward patterned suit that he paired with his slick side-parted fade hairstyle and full beard at the Race to Erase MS 25th Anniversary Gala last April 20, 2018, in Hollywood, CA.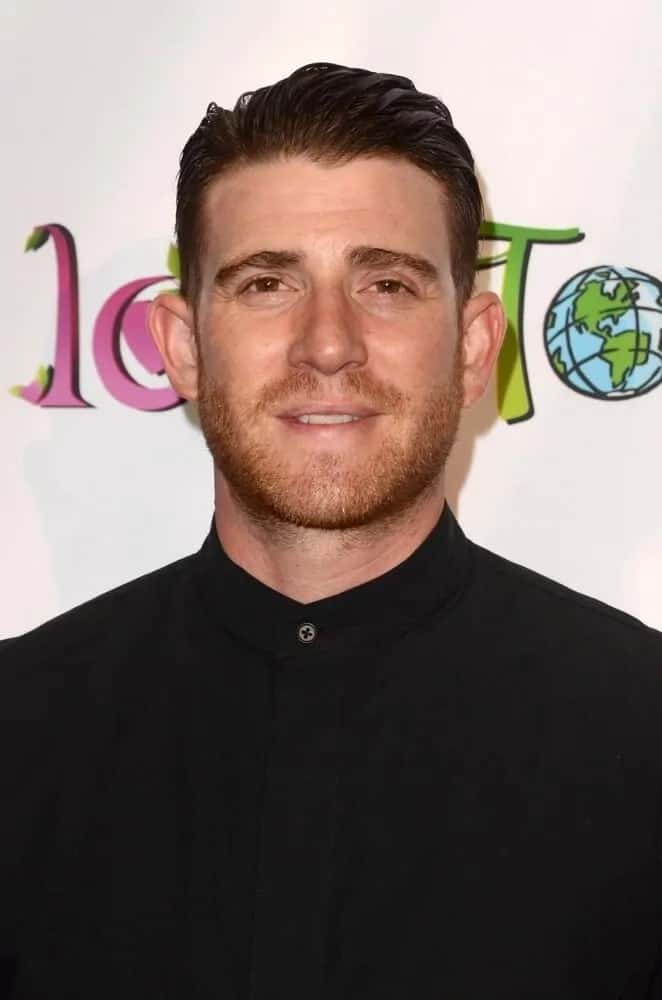 Bryan Greenberg wore a pure black outfit with his slick brushed-back hair and trimmed beard at the "God VS Trump" premiere night at TCL Chinese 6 Theaters in Los Angeles, CA.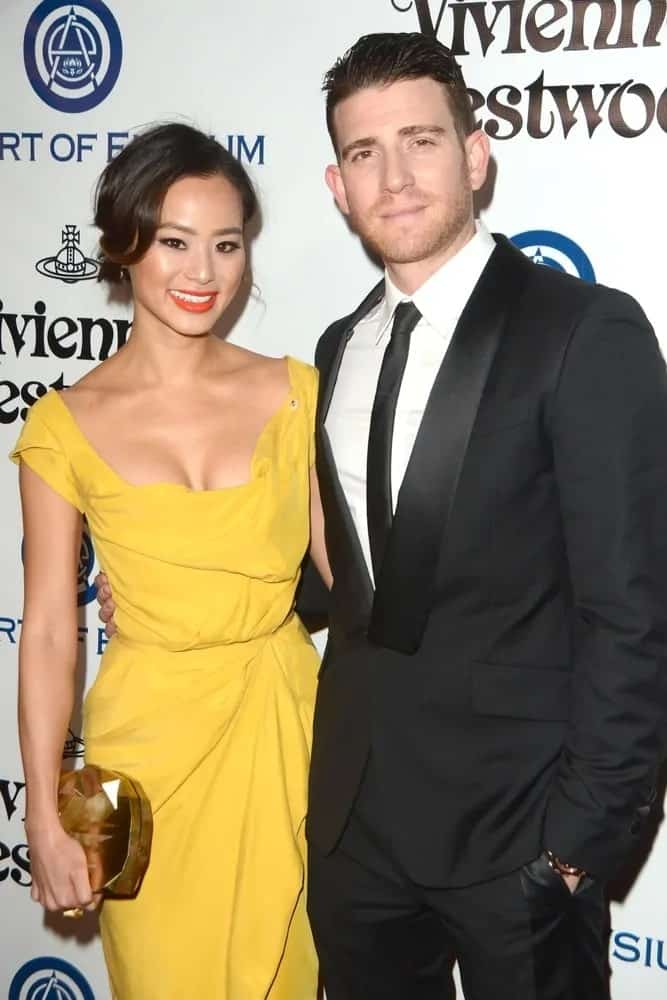 Bryan Greenberg and his wife Jaime Chung attended The Art of Elysium Ninth Annual Heaven Gala at the 3LABS on January 9, 2016, in Culver City, CA. Greenberg wore a classy black suit with his slick undercut and five o'clock shadow.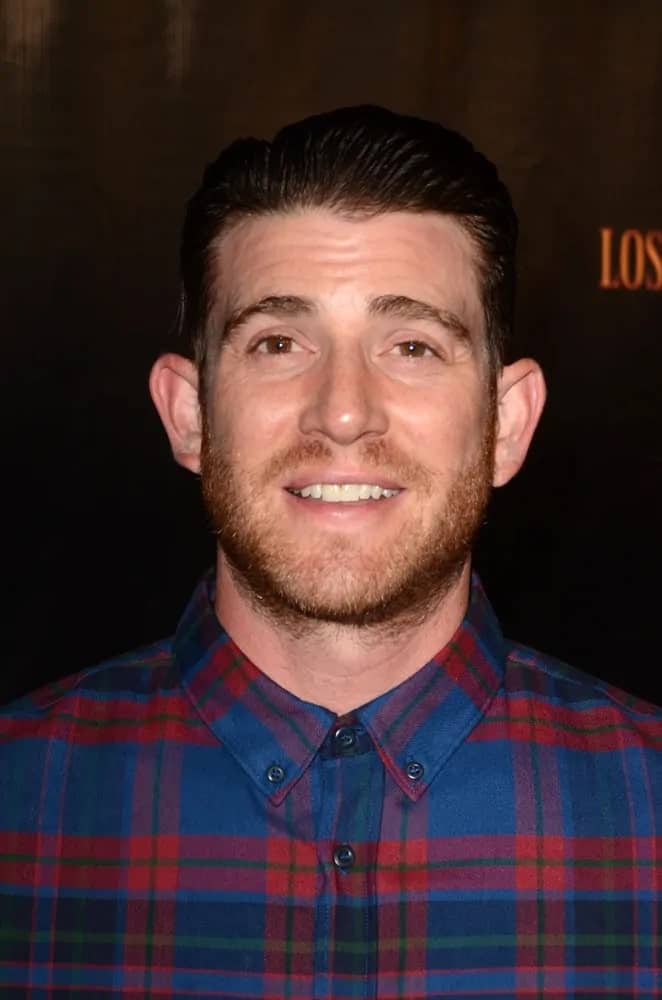 Bryan Greenberg wore his swept-back undercut fade hair for the Haunted Hayride 8th Annual VIP Black Carpet Event at the Griffith Park last October 9, 2016, in Los Angeles, CA. He paired this with a casual button-down shirt.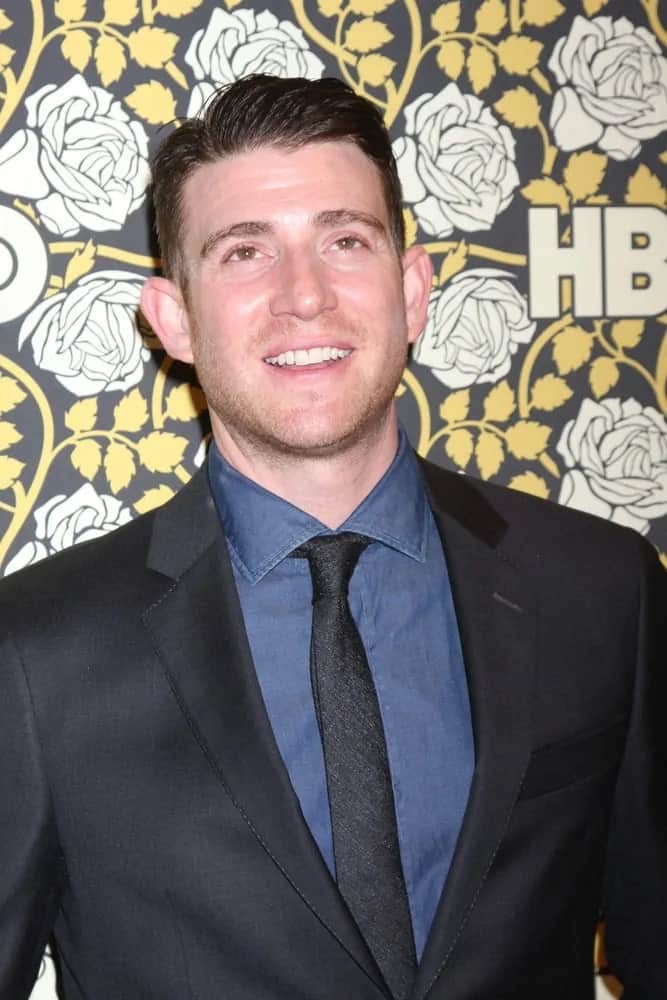 Bryan Greenberg sported a classy short slick side-swept hairstyle that went quite well with his black suit and blue shirt at the HBO Golden Globes After Party 2016 in Beverly Hills, CA.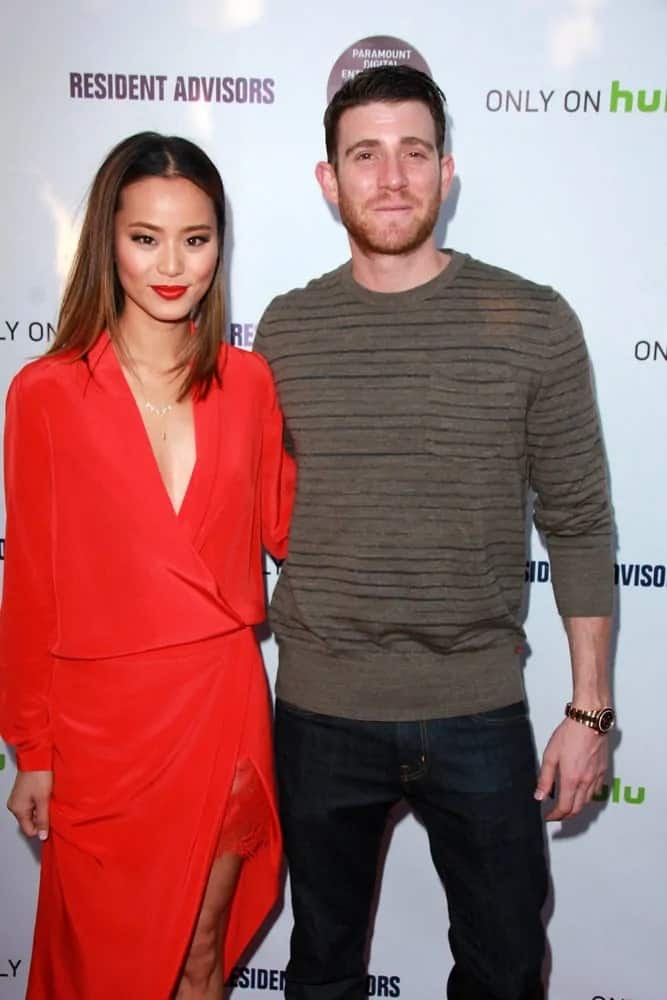 Bryan Greenberg went with a slick side-parted fade hairstyle to match his casual outfit at the "Resident Advisors" Premiere at the Paramount Studios on March 31, 2015, in Los Angeles, CA.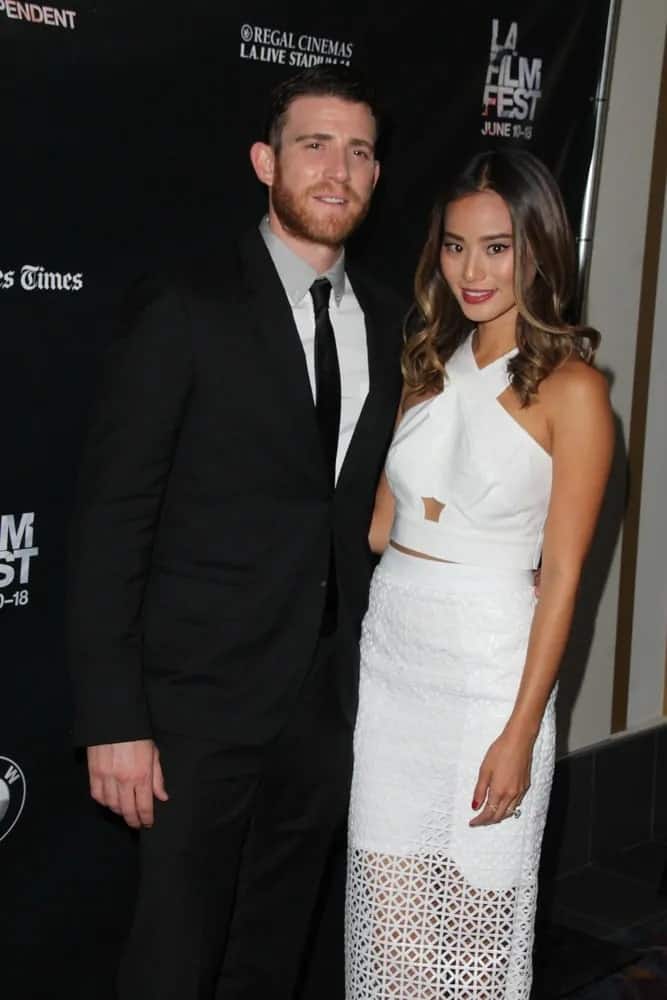 Bryan Greenberg was with his wife Jamie Chung at the "It's Already Tomorrow In Hong Kong" Screening at the Regal Theaters last June 12, 2015, in Los Angeles, CA. The couple looked classy with Greenberg sporting a slick fade hairstyle with a slight pompadour look to match his black suit.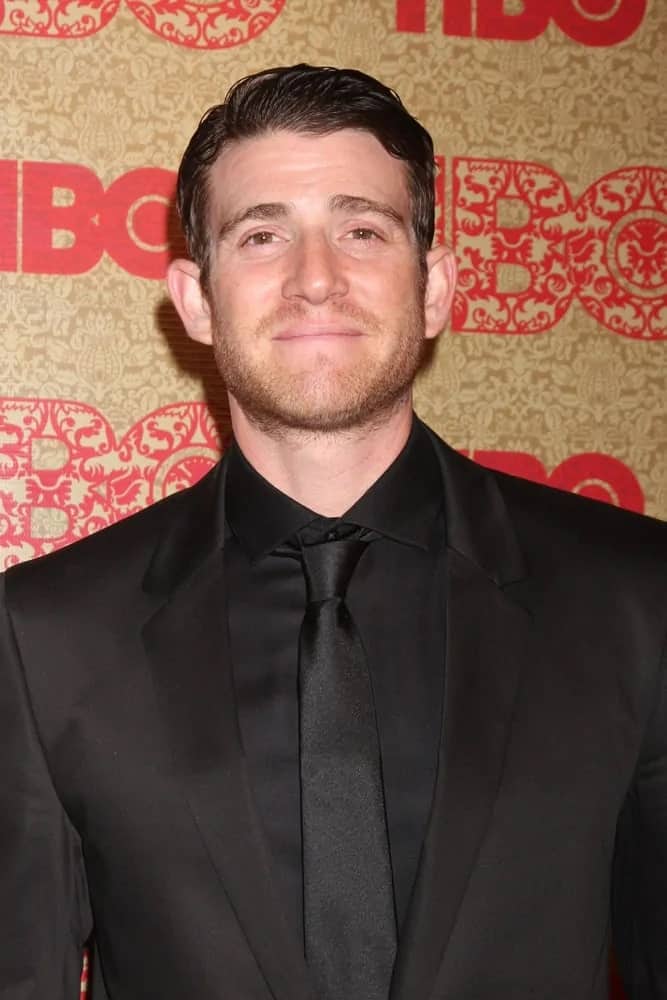 Bryan Greenberg's signature smile was on full display with his slick side-parted fade hairstyle when he attended the HBO 2014 Golden Globe Party at the Beverly Hilton Hotel.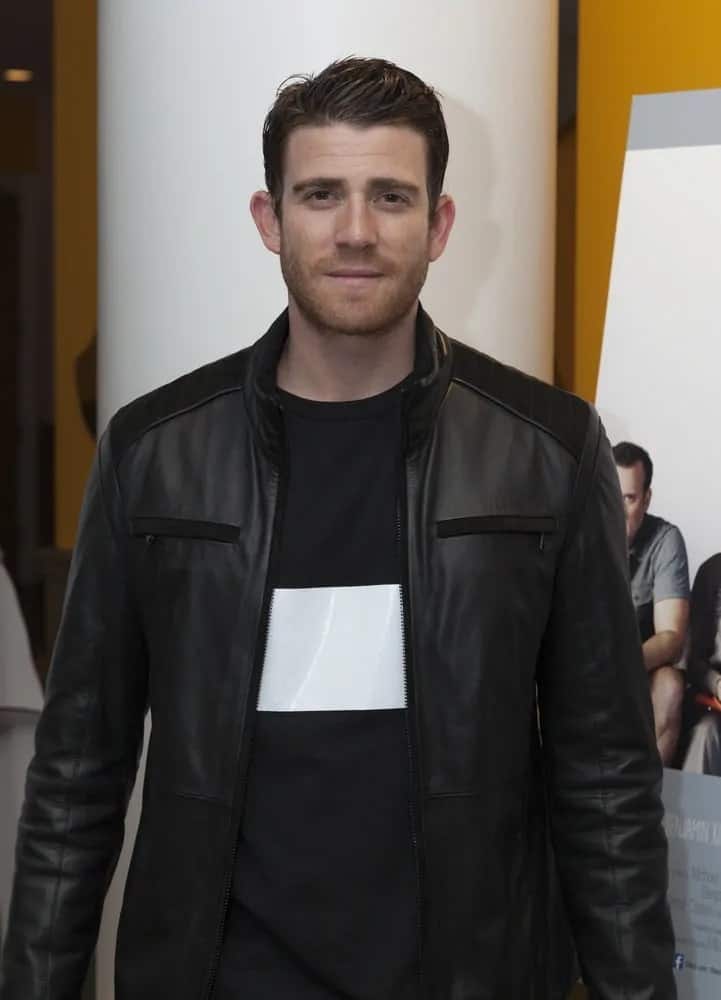 Bryan Greenberg attended the screening of "A Short History of Decay" at Crosby hotel in 2014. He pulled off the black leather jacket with his spiked and side-parted slick hairstyle.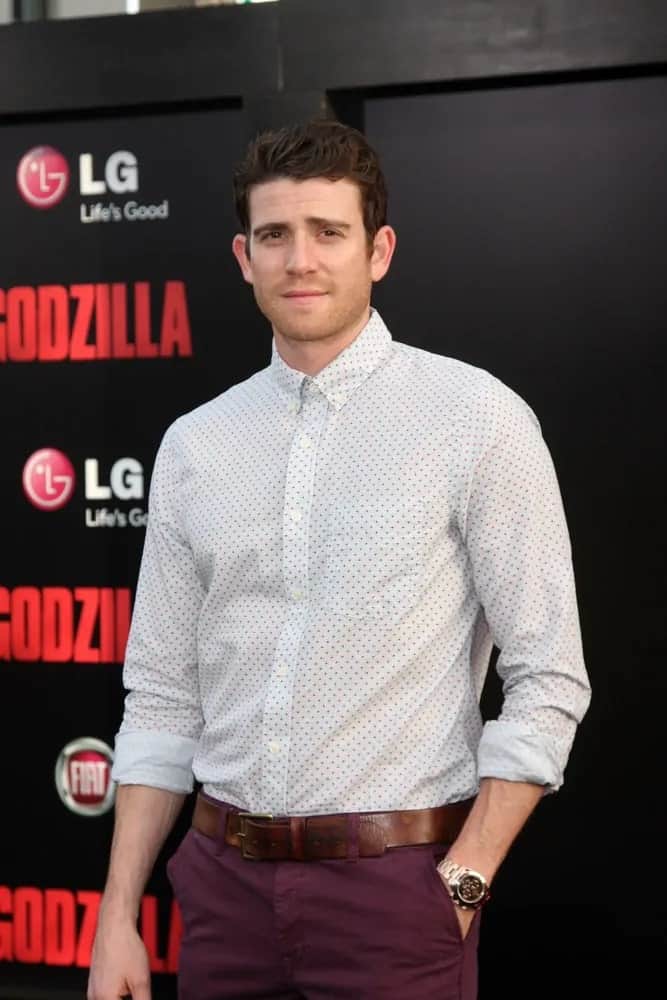 The handsome actor Bryan Greenberg rocked some spiked quiff to his short dark brown hair when he attended the "Godzilla" premiere at Dolby Theater last May 8, 2014, in Los Angeles, CA.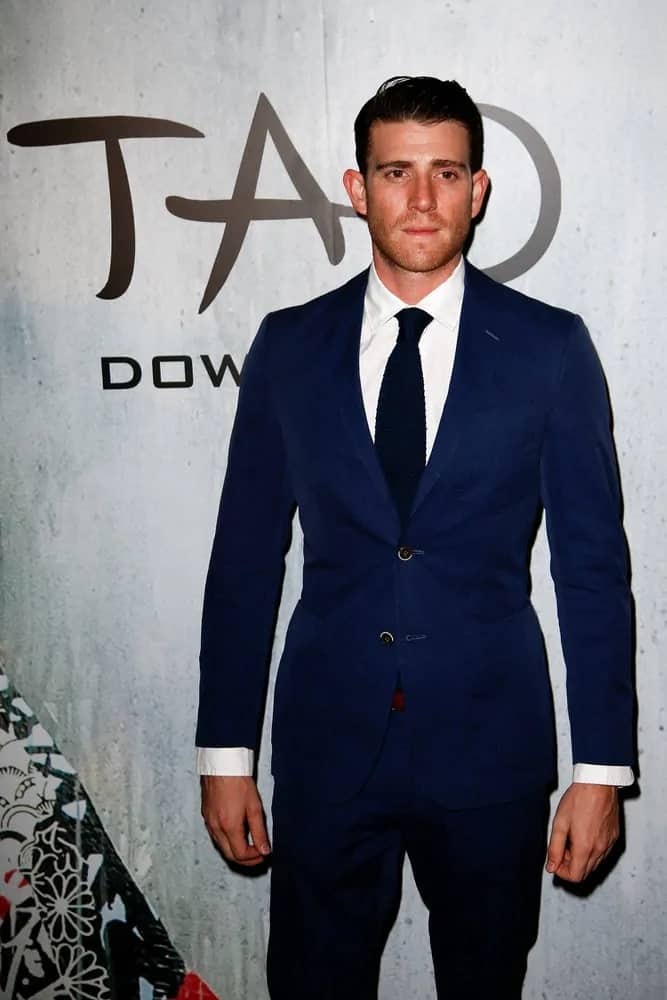 Bryan Greenberg was looking slick and sexy with his classy blue suit and brushed back pompadour hairstyle during the grand opening of TAO Downtown at the Maritime Hotel on September 28, 2013, in New York City.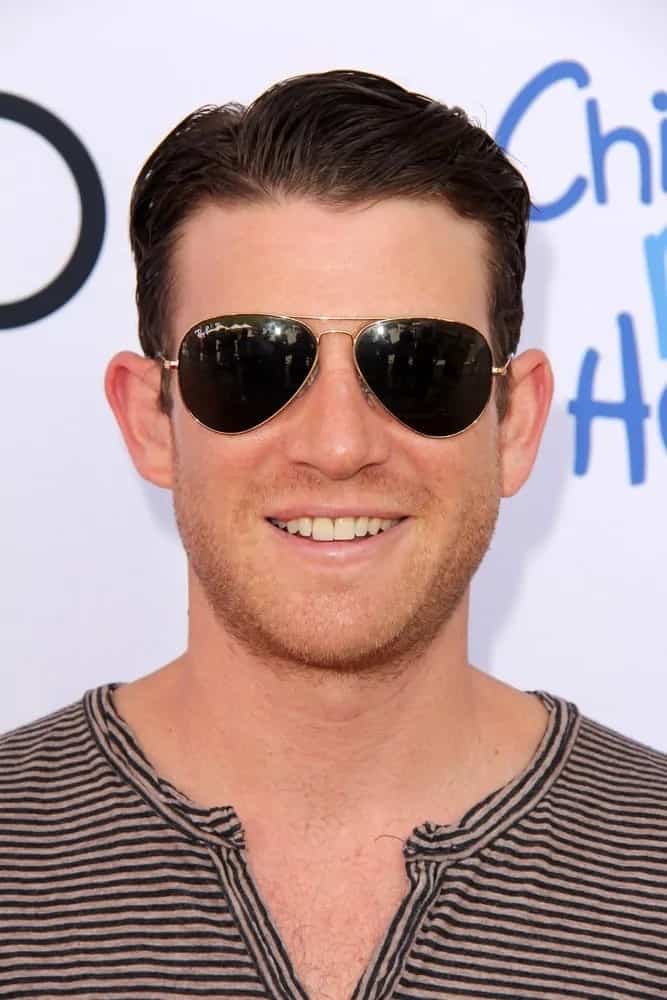 Bryan Greenberg went with a vintage look to his short side-parted hairstyle and aviator sunglasses during the 1st Annual Children Mending Hearts Style Sunday at the Private Residence last June 8, 2013, in Beverly Hills, CA.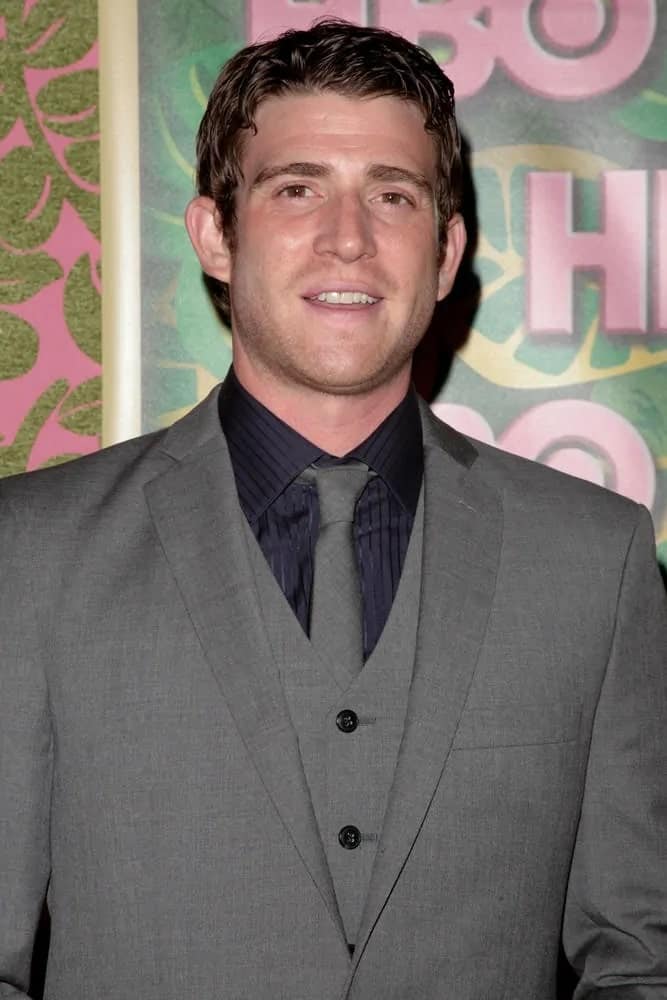 Bryan Greenberg wore a very short curly curtain hairstyle with his gray three-piece suit at the HBO's Annual Post Emmy Awards Party last August 29, 2010, in West Hollywood, California.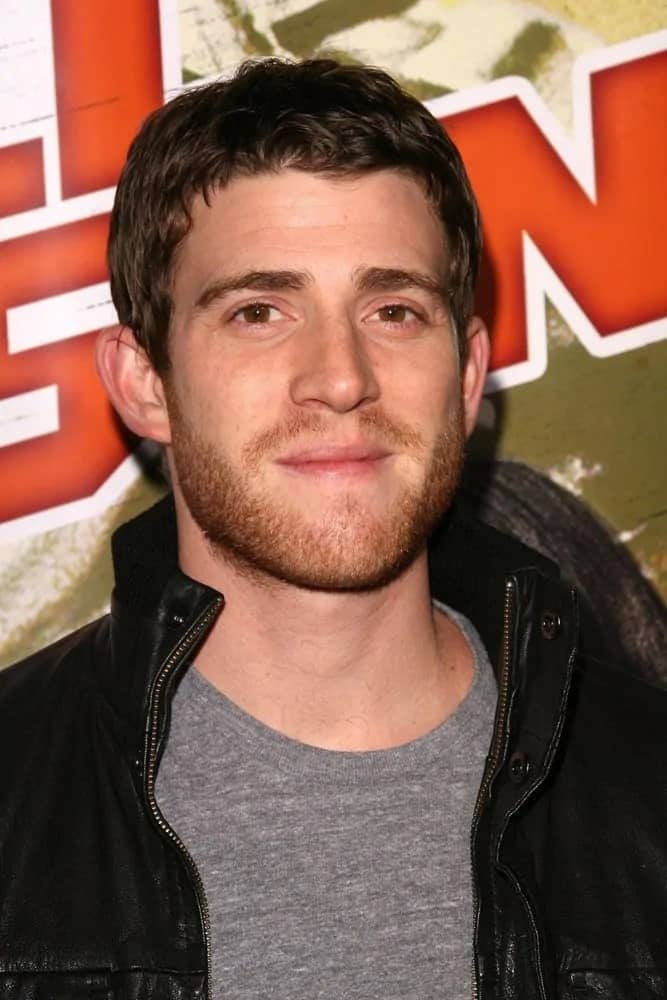 Bryan Greenberg sported a very short and slightly curly dark brown hairstyle for the Los Angeles Premiere of "Nobel Son" at The Egyptian Theater, Hollywood, CA back in 2008. It went quite well with his black leather jacket and brown eyes.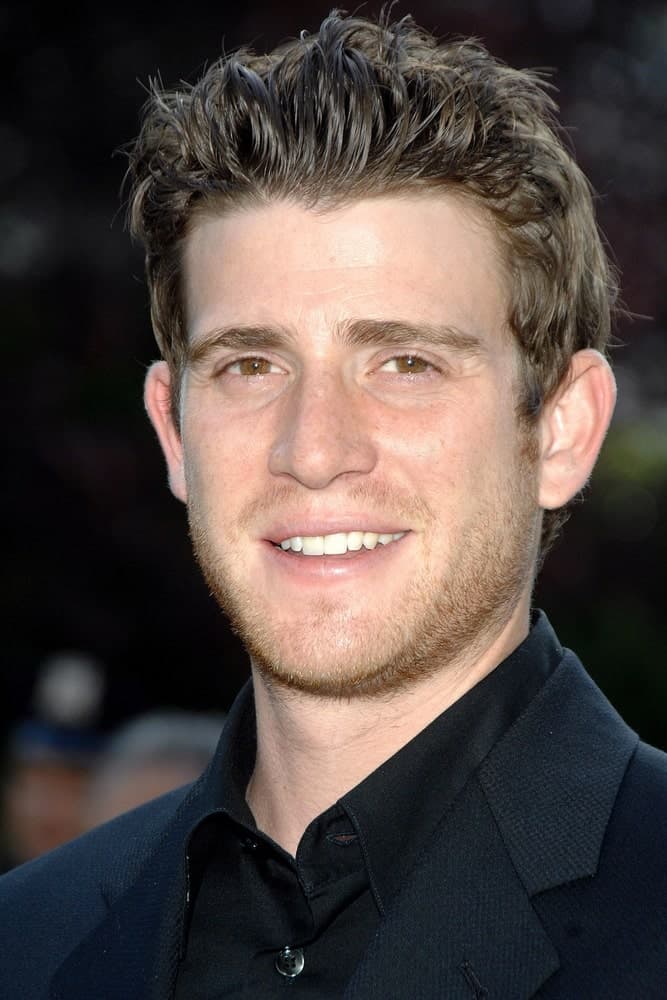 Bryan Greenberg was at the ABC Network 2007-2008 Primetime Upfronts Previews in New York last May 15, 2007. He wore an all-black smart outfit with his pompadour hairstyle and five o'clock shadow.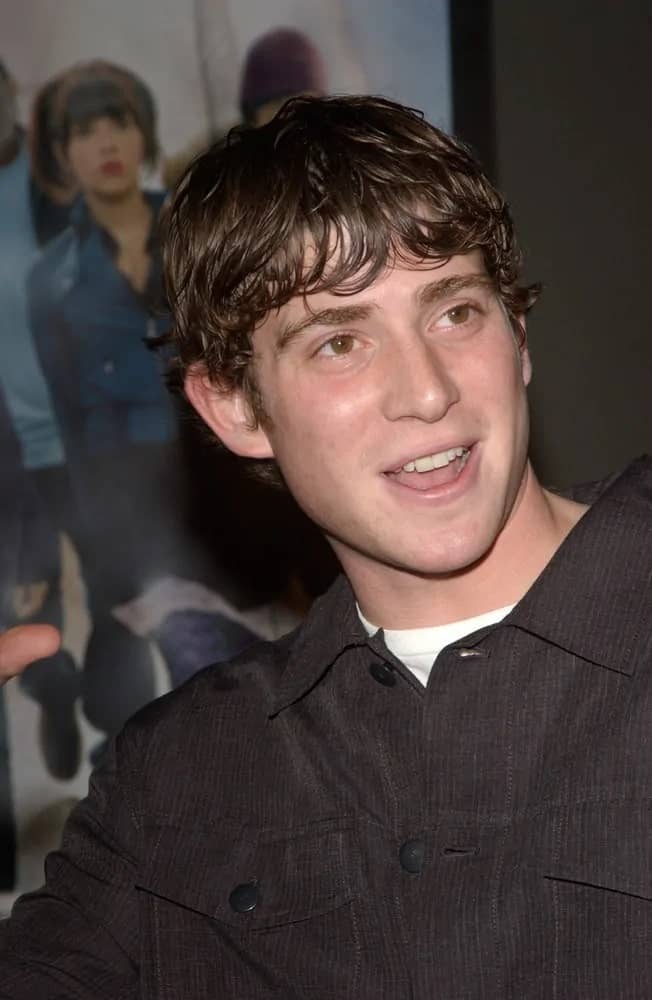 A fresh-faced Bryan Greenberg sported a shaggy and long curly hairstyle back in 2004 during the world premiere of "The Perfect Score" in Hollywood.