This young American actress started her career by acting in the Disney channel movie 'Rip Girls' in 2000. Since then there was no looking back. From a very simple girl, she has transformed into a glamorous and gorgeous lady. Her styles are something to look upon and she never feared to experiment with new things. Her hairstyle, for example, has undergone a lot of transformations.
We have seen her in long wavy brunette hairstyle. She used styling products to tame her flyaway hair. The sleek finish looks great on her. The darker color of auburn shades just looked amazing. The color simply brightened up her complexion and despite the simple look, she looked gorgeous. Dark blonde color also suits her well. The hair has a subtle shade. It starts with golden brown at the roots and then comes down to golden blonde at the tips. It suits her complexion well.
Here's Camilla Belle's hairstyles over the years.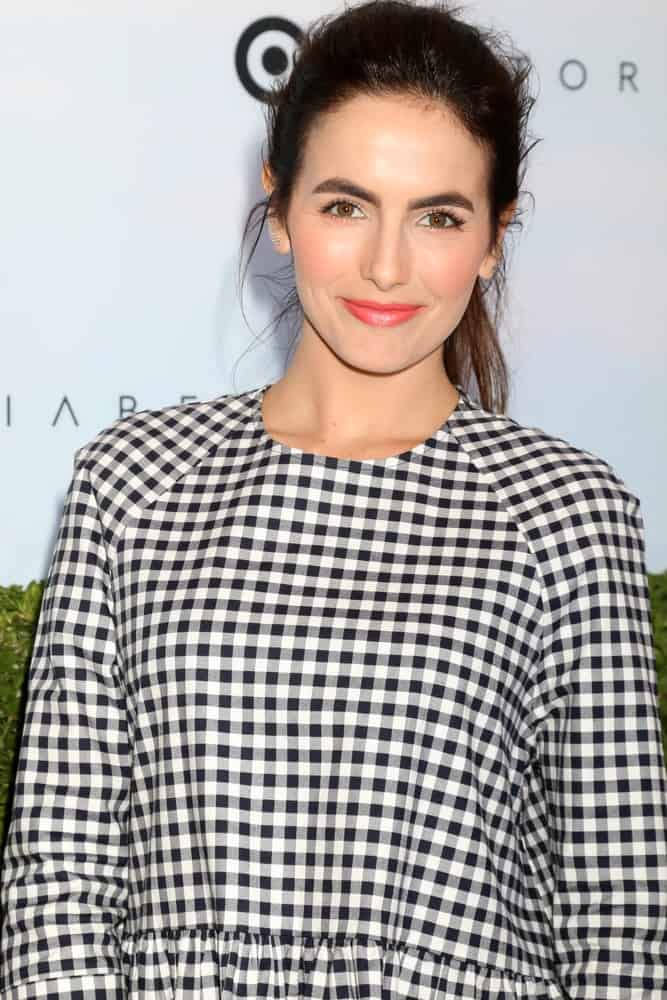 Camilla Belle went casual with her messy ponytail and you wouldn't think her gingham peplum and trousers outfit could be so feminine until she wears it at the Victoria Beckham For Target Launch Event.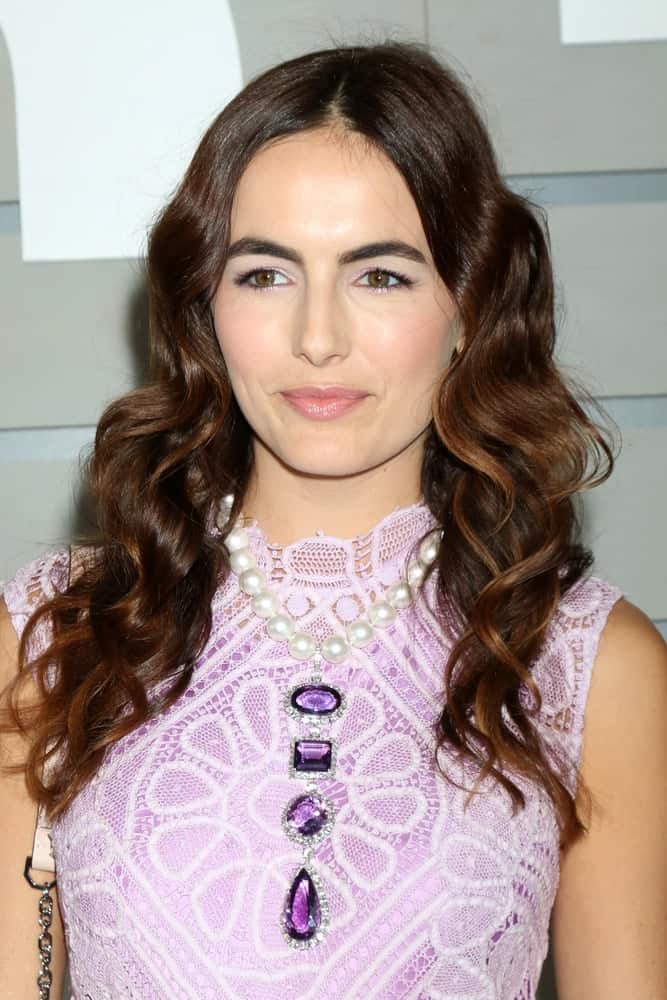 Camilla Belle's natural beauty shines at the 33rd Breeder's Cup World Championship as she wears her long brunette tresses in loose, resting around her shoulders and wowed everyone with her lilac lace gown.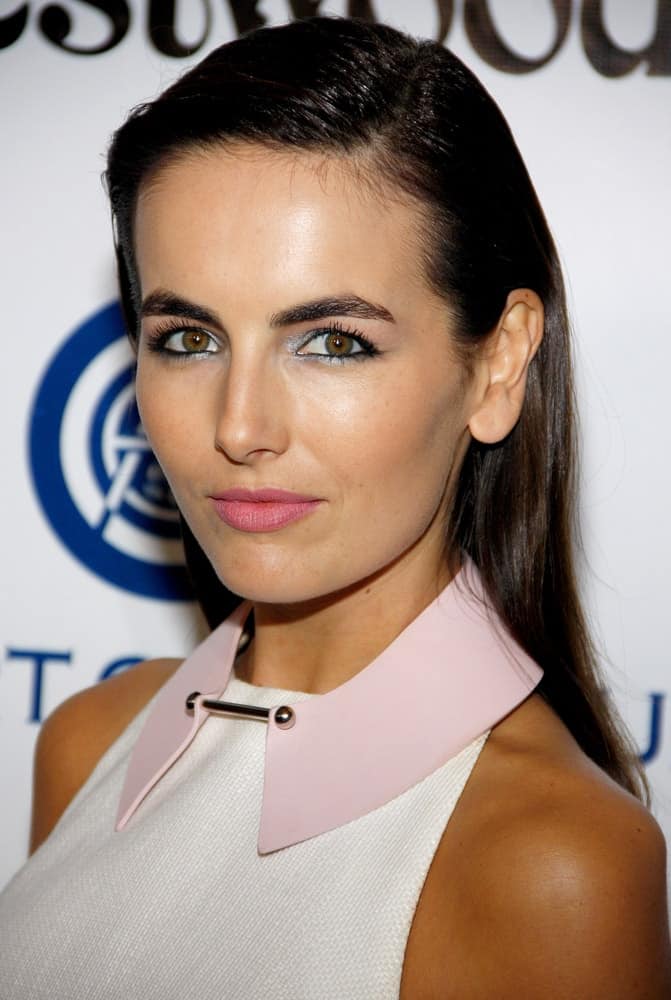 Camilla Belle rocked a sleek, straight and formal side part hairstyle and proudly represents her pink-collared, white and black ensemble dress at the Art Of Elysium's 9th Annual Heaven Gala.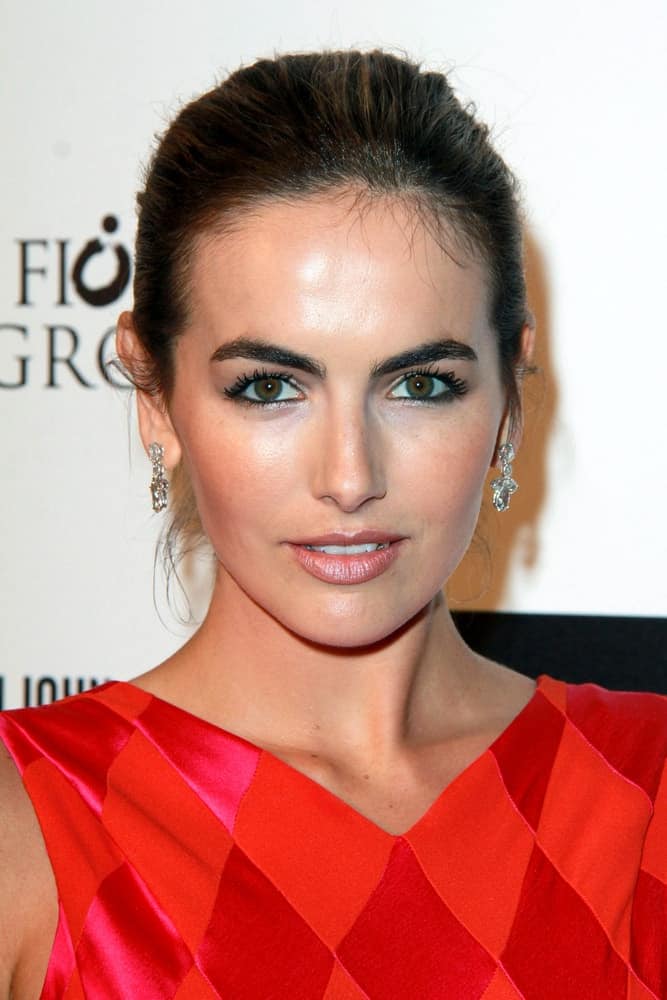 Signature bold brows, slick back bun hairstyle and orange and fuchsia couture gown are combined with perfection for Camilla Belle as she arrives at the Elton John Oscar Party 2015 at the City Of West Hollywood Park.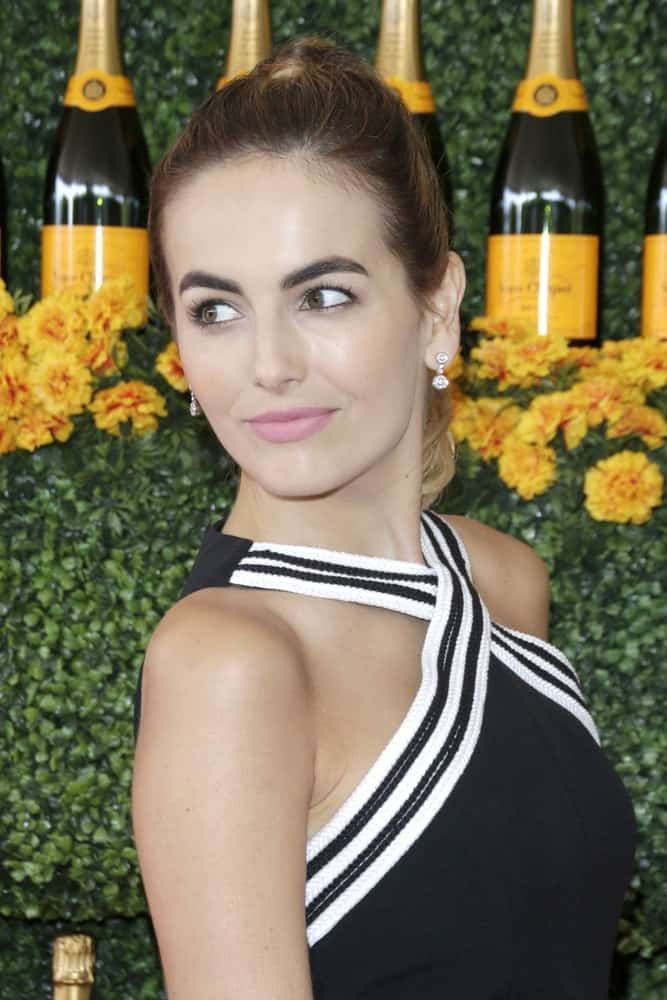 Camilla Belle strikes a playful pose in an alluring high top ponytail together with her nautical inspired skater dress at the Sixth-Annual Veuve Clicquot Polo Classic.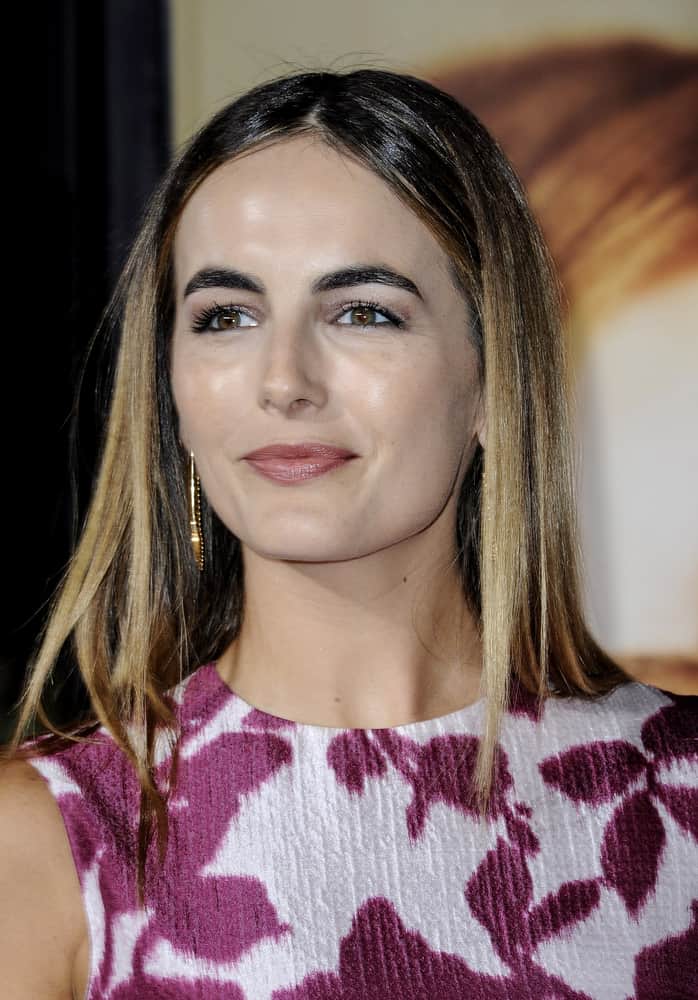 Camilla Belle glammed up in a berry floral-print shell silk dress that goes really well on her sleek and straight middle part hairstyle as she becomes part of the Los Angeles premiere of 'The Danish Girl' held at the Westwood Village Theatre in Westwood.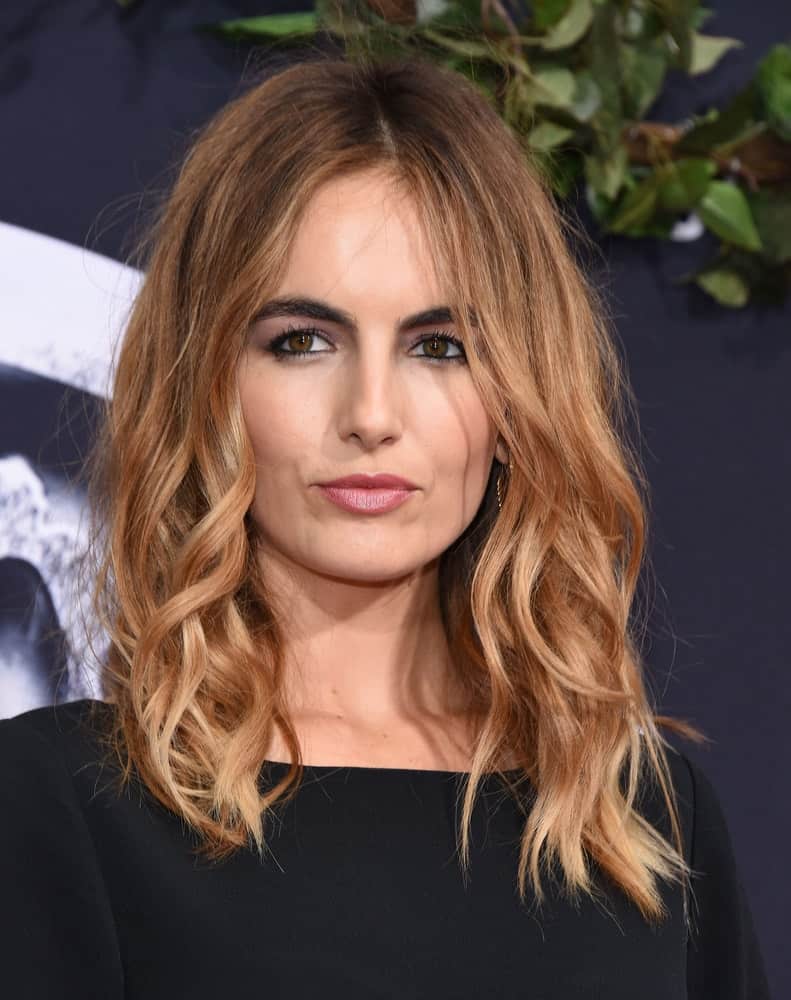 Camilla Belle showed off a breeze of summer with her mid-part tousled waves and her dress in black geometric pattern as she attends the "Jurassic World" World Premiere.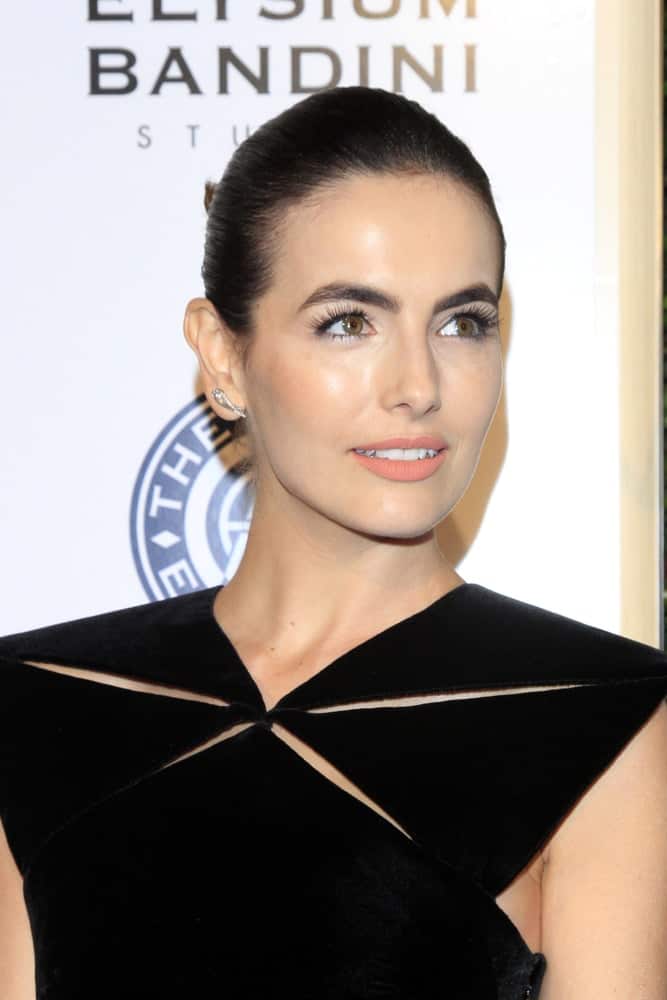 Camilla Belle graced the Art of Elysium 10th Annual Black Tie Heaven Gala as she wore a black Schiaparelli dress and topped of her look with a formal slicked back updo to make an elegant and polished finale look.
She looked so stylish in a medium-dark bob. The long layers and straight look were simply awesome. She then changed to short wavy bob hairstyle with blunt bangs. She looked bold and beautiful. For a formal event, she was seen in a medium wavy hairstyle with side swept bangs. For the similar bangs, she was also seen with the long wavy hairstyle. Formal updos look great on her. She looked stunning at the Gala event of the 12th Hollywood Film Festival Award with the shoulder length bob and long hair on the sides. The hair had great volume making her look even better.
She is probably one of the few actresses in Hollywood who was in front of the camera at an age as little as 9 months. At the age of five, she acted as the lead character in the film 'Trapped Beneath the Earth'. Some of her notable films include 'When a Stranger Calls', 'The Quiet', 'Push', '10,000 BC', etc. She played a number of small roles in movies like 'The Lost World: Jurassic Park' and a 'Little Princess'. She acted in various TV series and appeared in a number of music videos as well. She received positive reviews for many of her performances. She got nominated for the Young Artist Award a number of times.
This young actress has many miles to go. She will soon be seen playing lead roles in different films. She is working in different media and making herself prepared for her next big move. She is beautiful and talented. Having experience in this field for so many years, she has everything to compete with the other contemporary artists today. We will see her in big-budget films in future.