Discover how Hailee Steinfeld's hairstyles evolved over the years. Let us revisit how the young actress blossomed into a beautiful woman and how she recreates various hairstyles with her long wavy hair.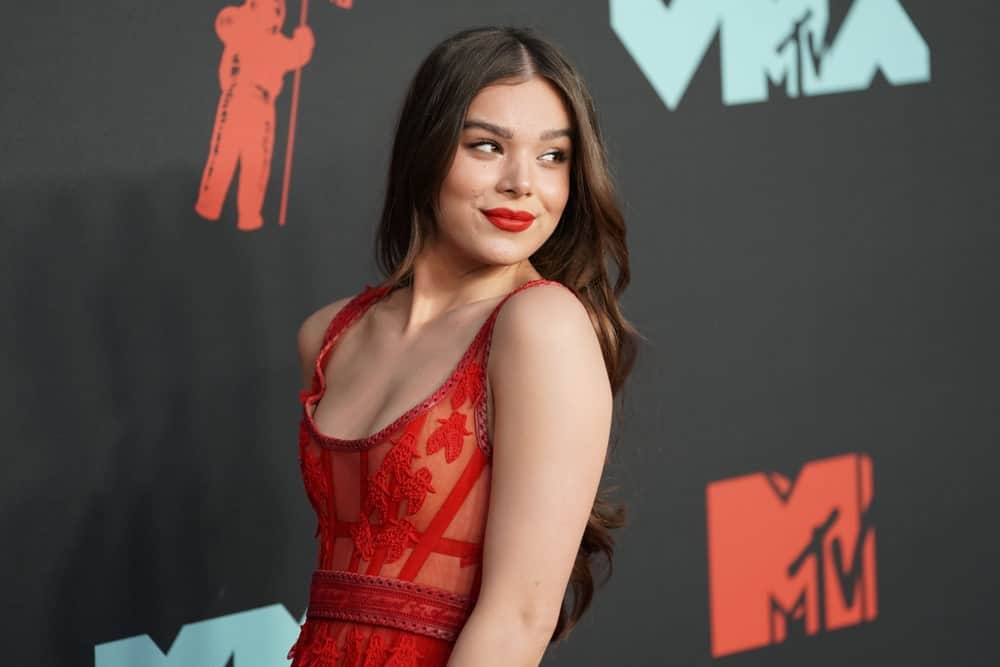 Before Hailee Steinfeld turned into a pop star, she started out as a child actress who rose to fame with her role as Mattie Ross in the Coen brothers' Western "True Grit". She worked alongside Jeff Bridges and Matt Damon and it was a total breakthrough for her as she was nominated with an Academy Award for the best-supporting actress. She was just turning 14 back then. The child actress recalled that she knew she wanted to be an actor at the age of 8.
This was followed by a starring role in Romeo and Juliet. The week before its premiere, Hailee went for an edgier look where she added a smokey gray-and-purple liner to her lower lids along with roughed up curls and some fringe.
The actress also worked with Harrison Ford on "Ender's Game" and showcased her singing skills in "Pitch Perfect 2". The movie has been a smooth transition to her musical career. She was able to land a record deal, released an EP, "Haiz", and had two of her singles ("Love Myself" in 2015 and "Starving" in 2016) go platinum.
In 2016, Hailee played the lead role in "The Edge of Seventeen". It has brought positive reviews and the actress earned a Golden Globe nomination. She also starred in "Bumblebee" where she revealed the first look of her character, Charlie Watson with a 1980s haircut. She voiced Gwen Stacy in "Spider-Man: Into the Spider-Verse" and made a cameo role in Taylor Swift's star-studded music video for "Bad Blood".
Hailee Steinfeld is a fantastic actress and an outstanding pop singer. She looks elegant and classy as always. She's a model to the youth. Her chic and trendy hairdos are inspiring. Let us now take a look at her spectacular hairstyles that she confidently sported over the years.
Photos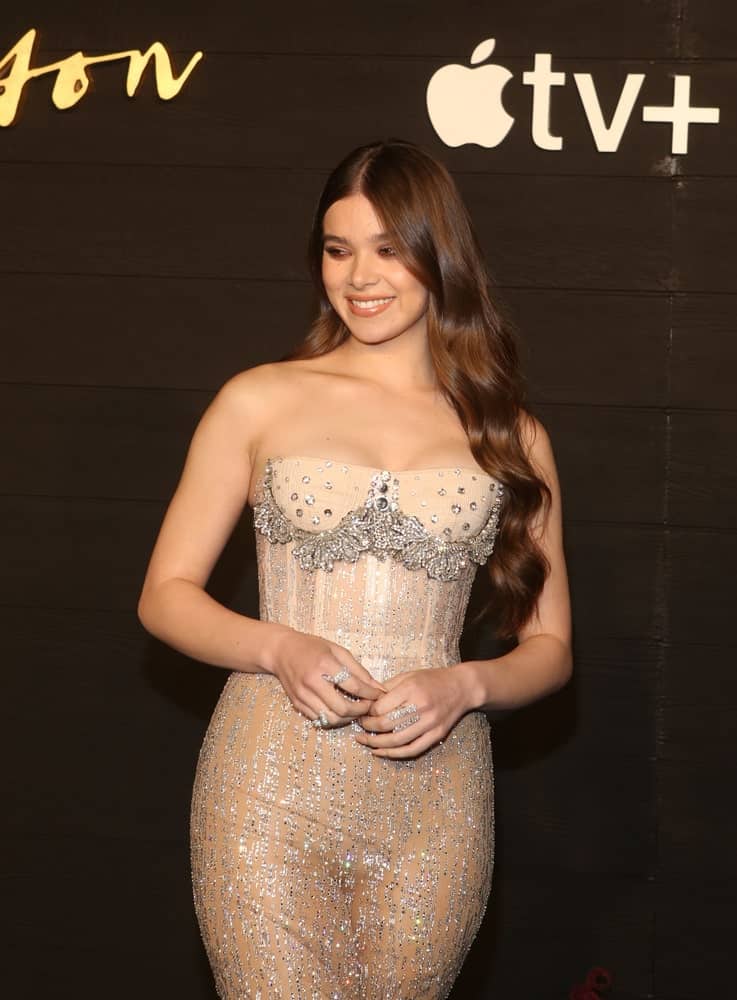 Hailee Steinfeld slayed the Red Carpet Premiere of Apple's DICKINSON last October 17, 2019, with her stunning nude dress and long wavy hair falling freely like a waterfall.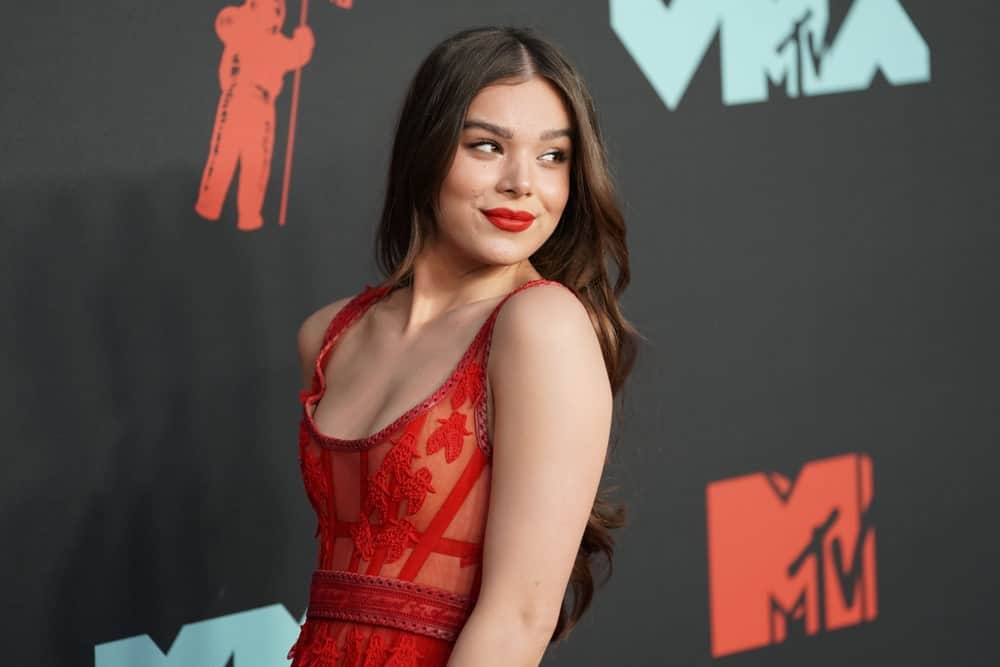 The singer arrives for the MTV Video Music Awards held on August 26, 2019, in a chic dress and matching red lipstick. She finishes the look with a permed hair showcasing gorgeous waves.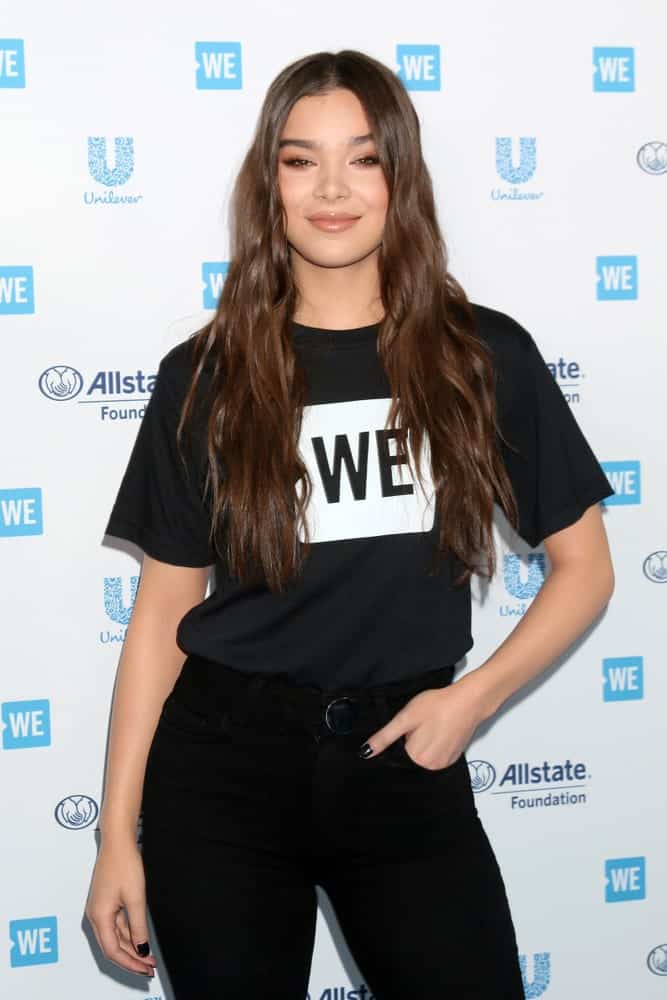 During the WE Day California at The Forum on April 25, 2019, the singer arrives with a black top and pants along with a tousled hairstyle that completed her casual look.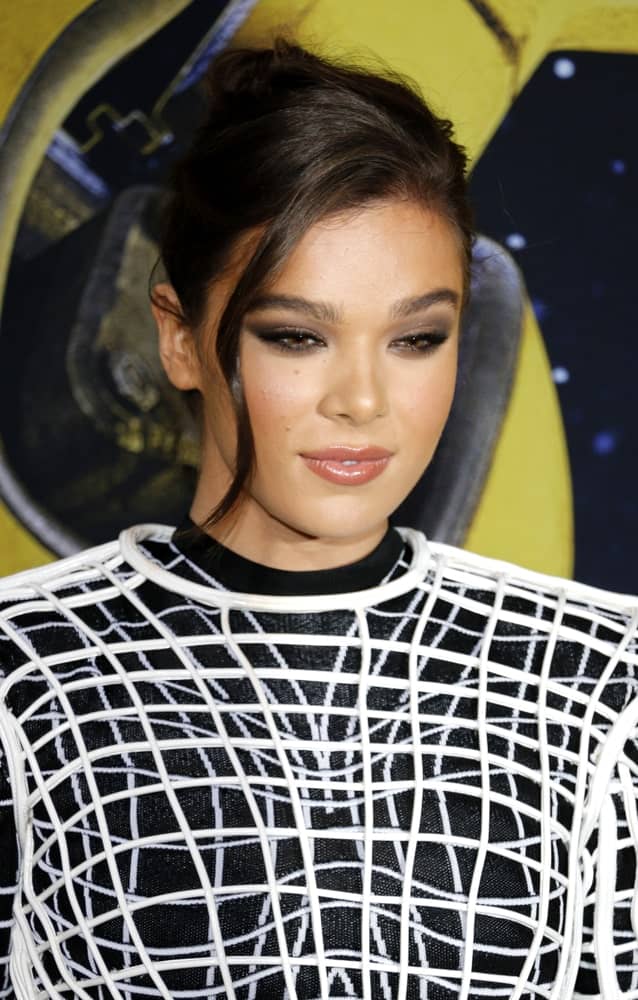 Hailee Steinfeld shows off a neat upstyle hairstyle complemented by a wavy tendril that falls down her cheek at the World premiere of 'Bumblebee' held on December 9, 2018.  It was completed with a trendy black dress that perfectly suited the theme.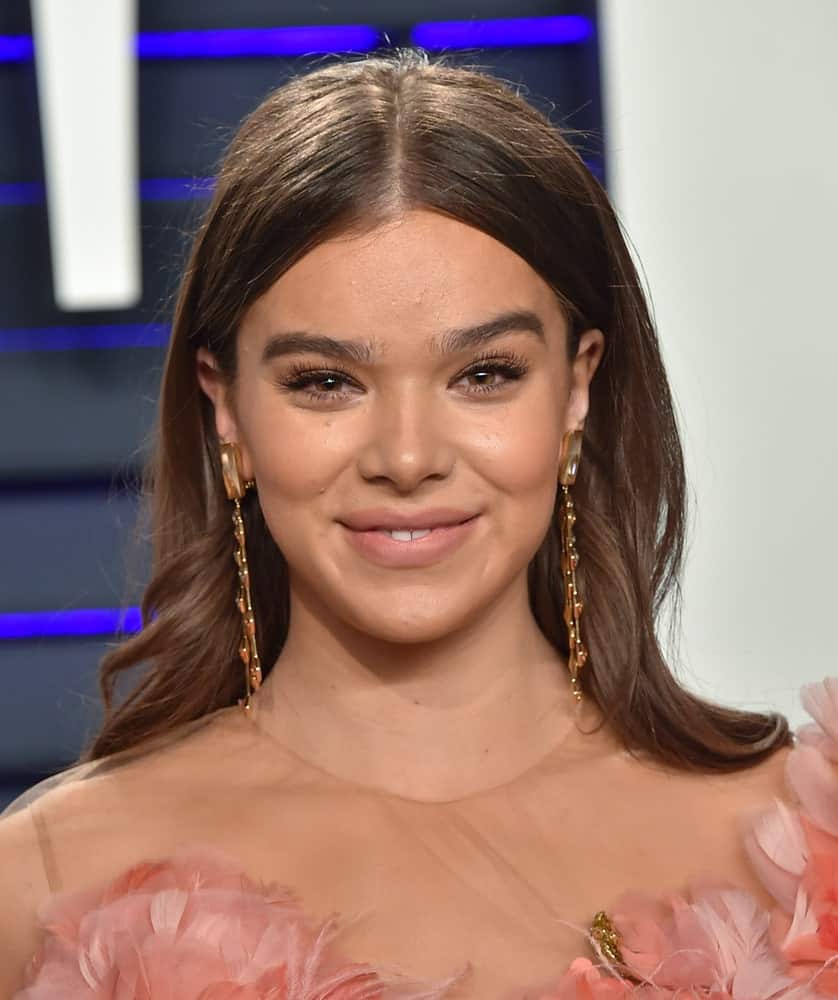 The actress looked charming in a floral pink dress with her hair center-parted which was worn during the Vanity Fair Oscar Party on February 24, 2019. Subtle waves add volume to her brunette tresses.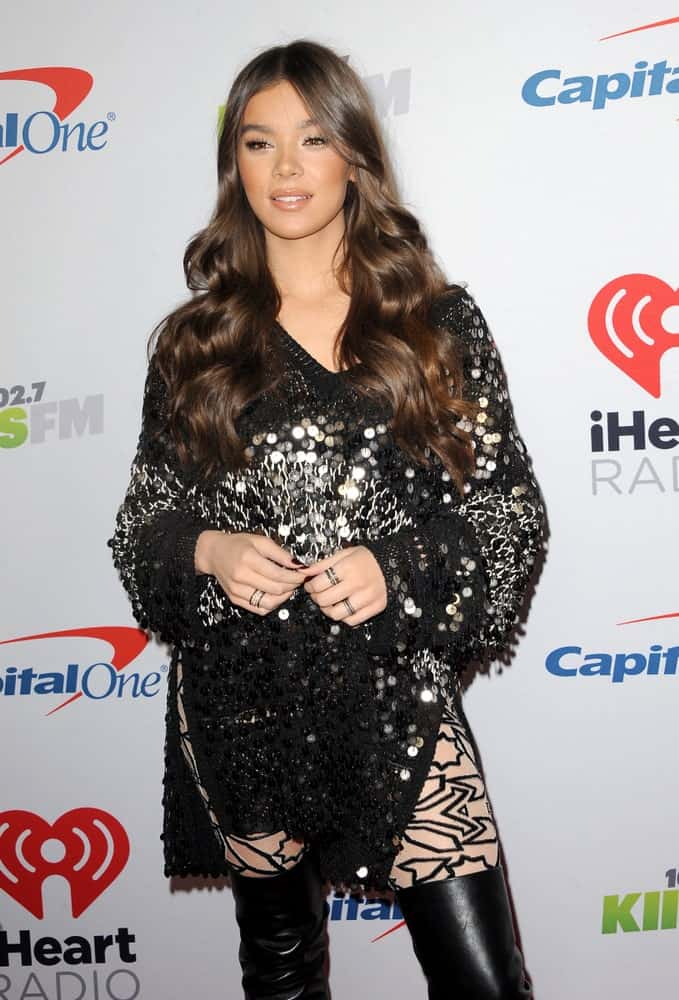 A glamorous Hailee Steinfeld arrives at the KIIS FM's Jingle Ball 2018 last November 30th in a V-neck sequin dress paired with black boots. She had her locks in big, defined curls that bounce all the way her shoulders.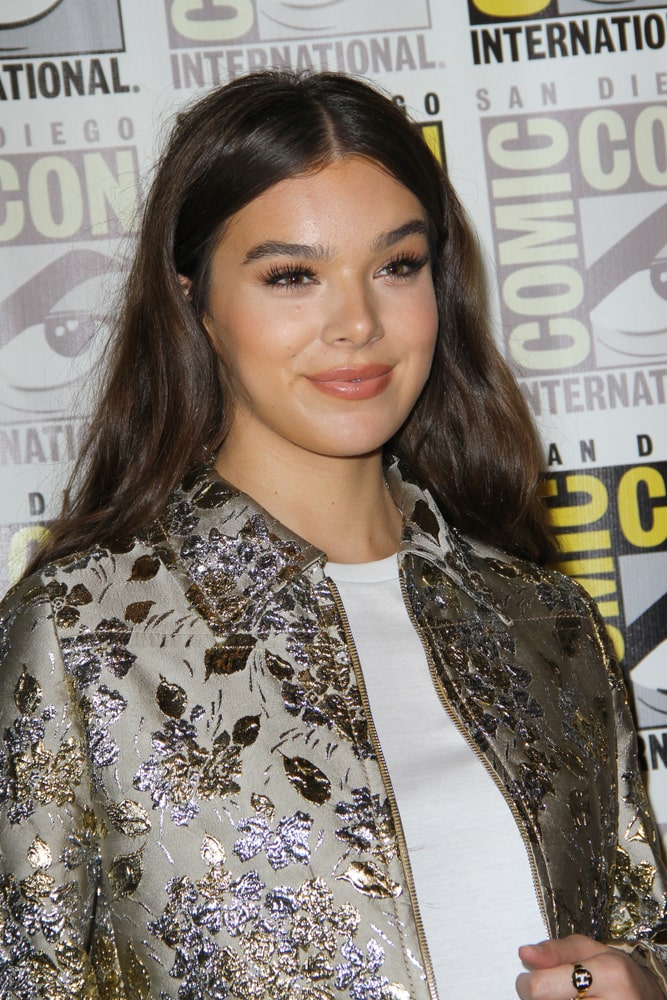 Looking all sweet and chill, the singer rocks a simple white shirt and a floral blazer along with a tousled hair for that effortless look. This was taken on July 20, 2018, during the "Bumblebee" Press Line.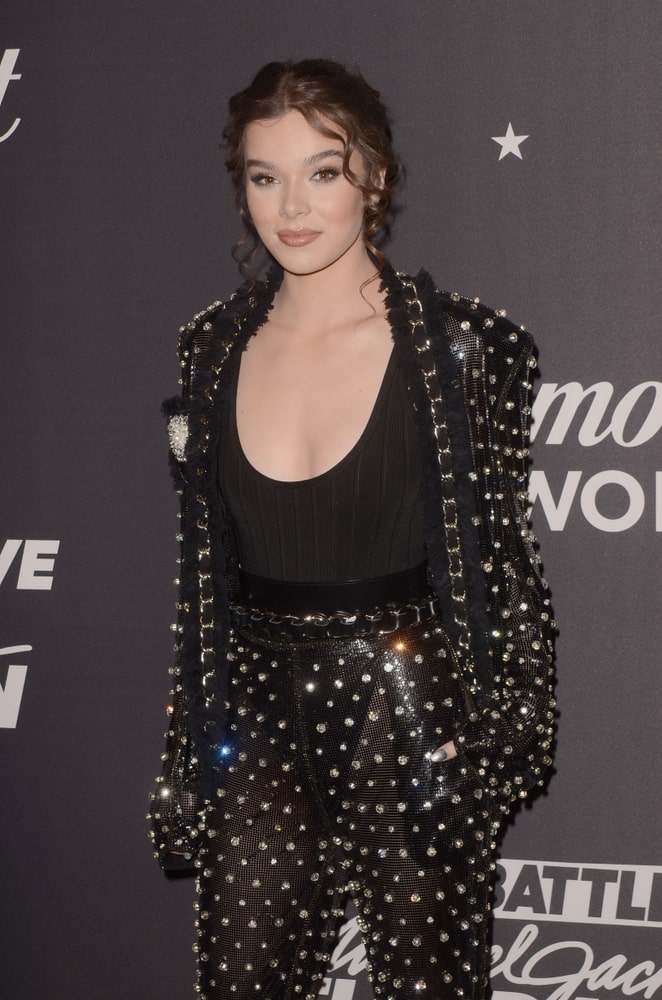 Last January 18, 2018, the actress sports a trendy look showcasing a black top with matching blazer and pants along with a classic upstyle hairstyle with curly tendrils on both sides. This was taken during the Lip Sync Battle LIVE: A Michael Jackson Celebration.
Hailee Steinfeld showed nothing but elegance and femininity with her loose, long hair swept to the side as she attended the 2017 MTV Video Music Awards last August 27, 2017.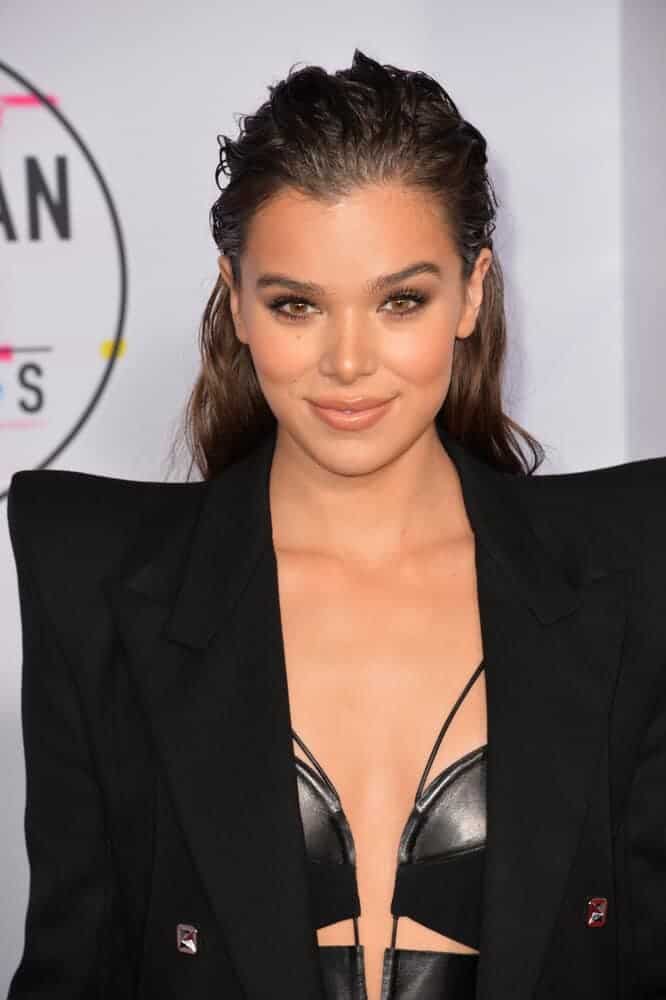 The singer showcased a fierce and fashionable look with this messy slicked back hairstyle she wore at the 2017 American Music Awards.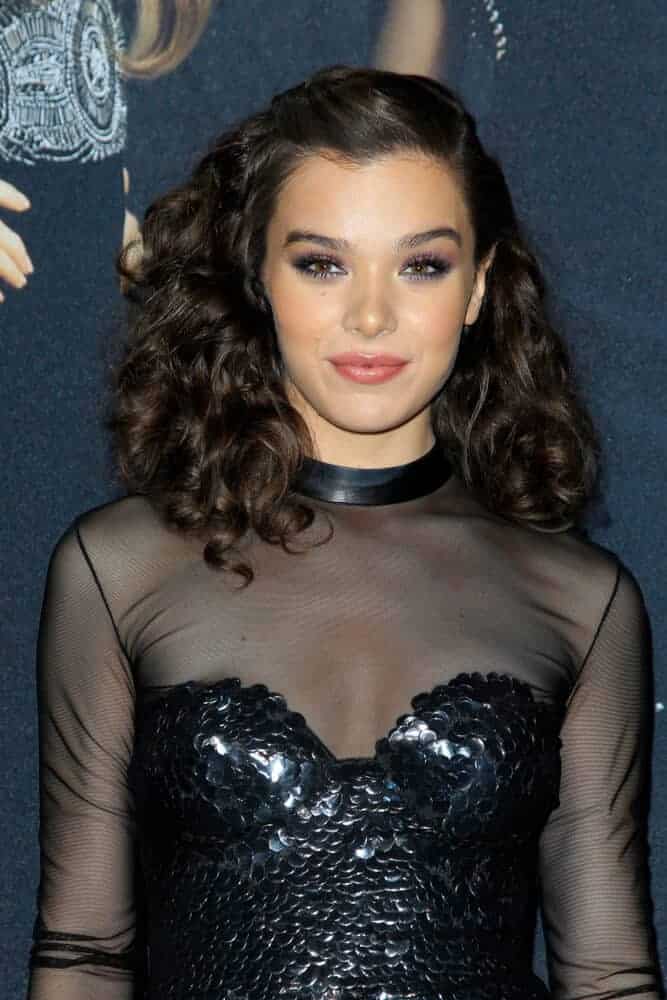 The young actress exhibited her bubbly and playful side with this medium-length, curly hairstyle she wore during the LA Premiere of Pitch Perfect 3 last December 12, 2017.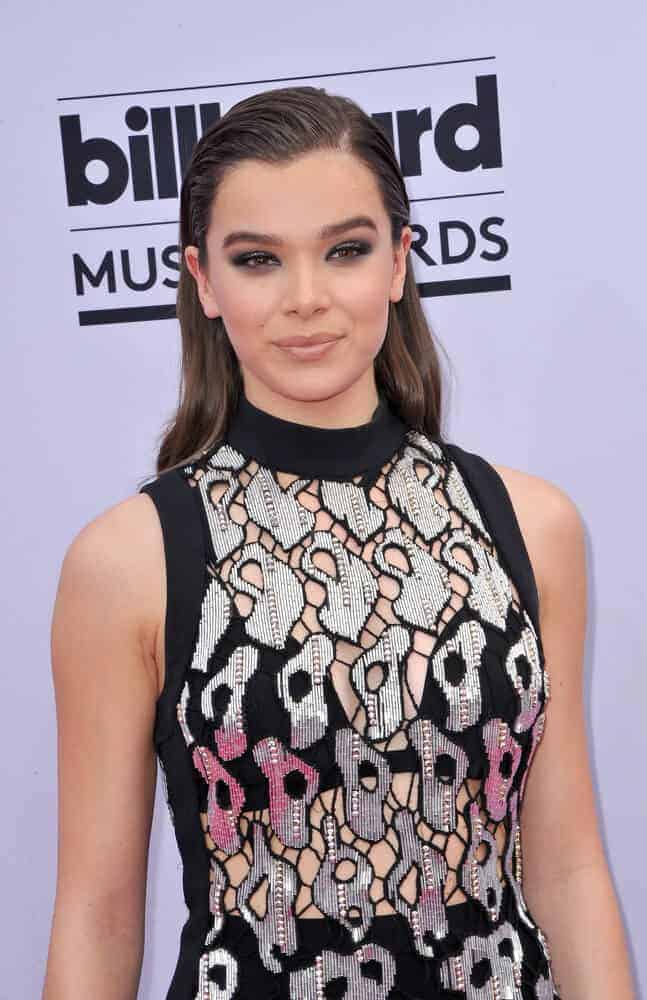 The highly-anticipated singer is at her most sophisticated self as she attended the 2017 Billboard Music Awards with this side-parted slicked back hairstyle.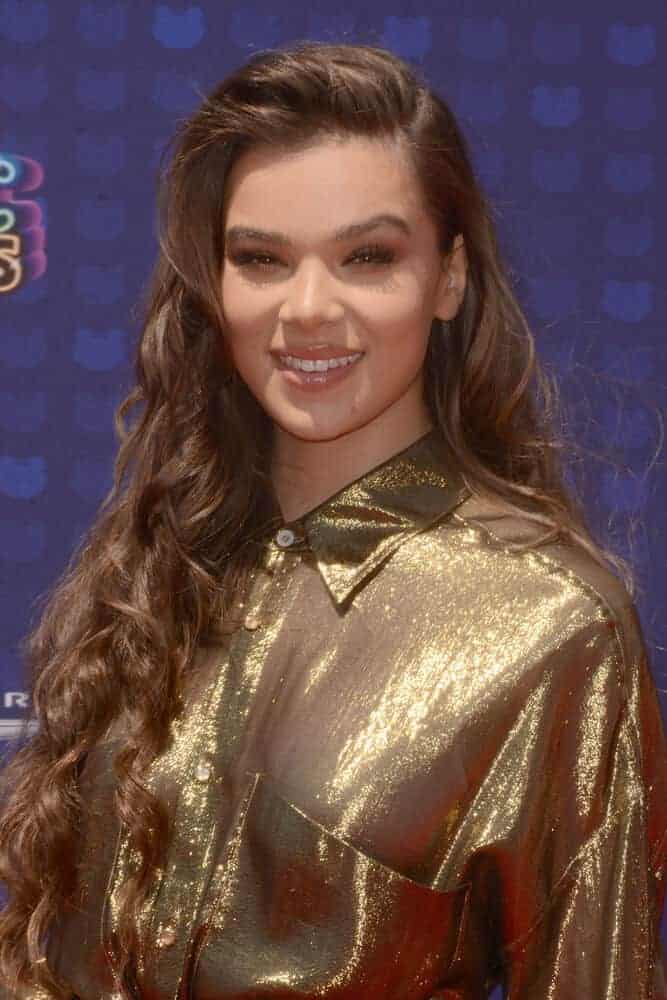 The young singer wore her side-swept swirls in a little shade lighter during the 2017 Radio Disney Music Awards held at the Microsoft Theater.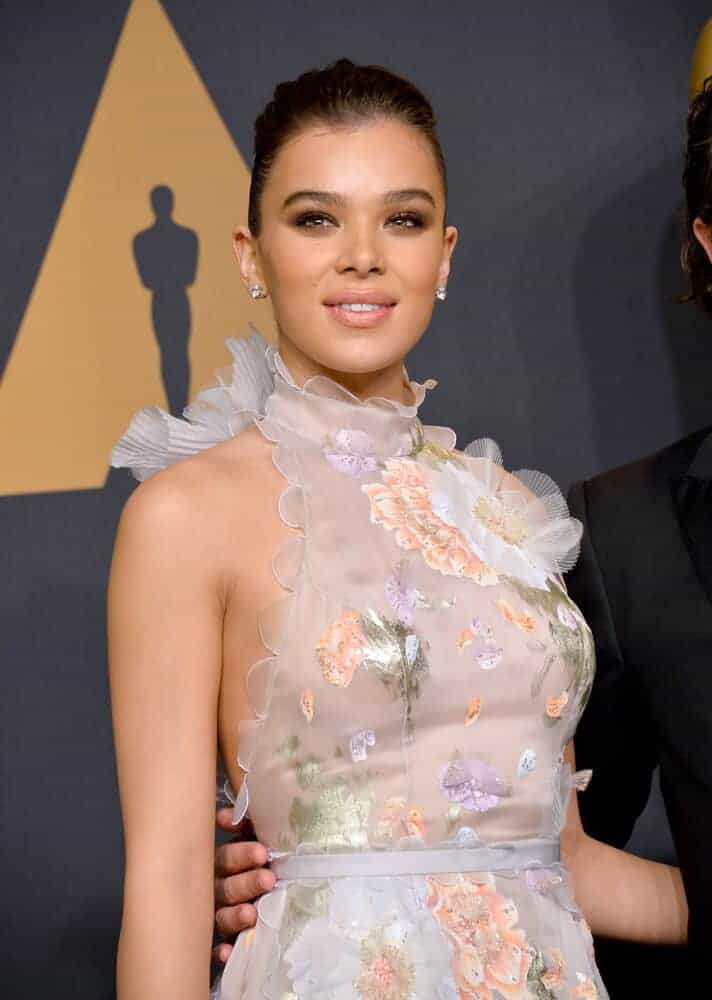 The actress attended the 89th Annual Academy Awards 2017 in an elegant and polished upstyle the effectively emphasized her facial features.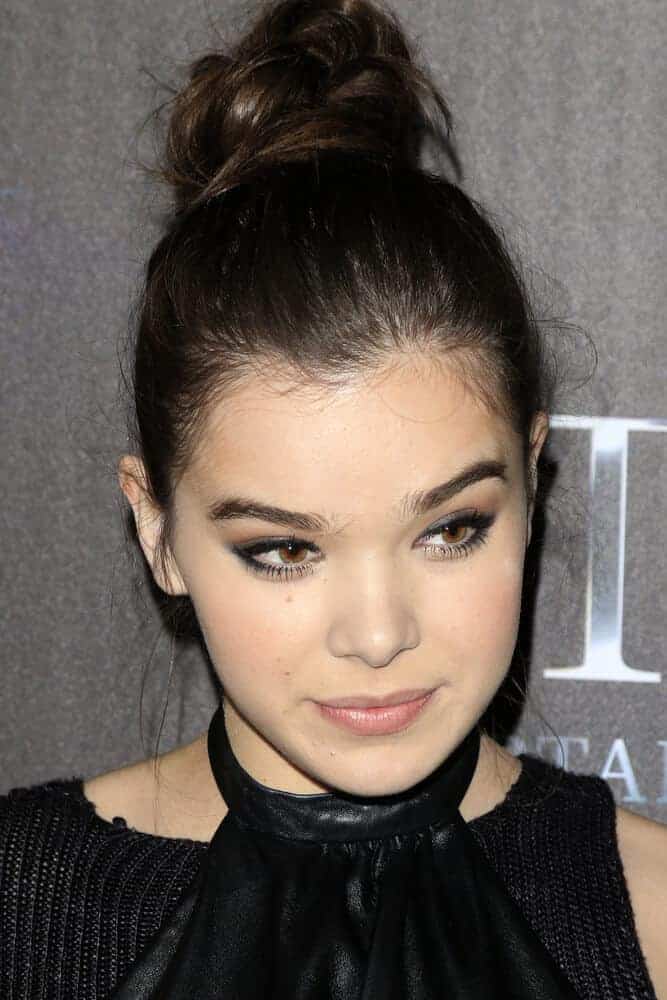 The actress sported a simple and chunky, high bun at the STX Cinemacon Photocall 2016.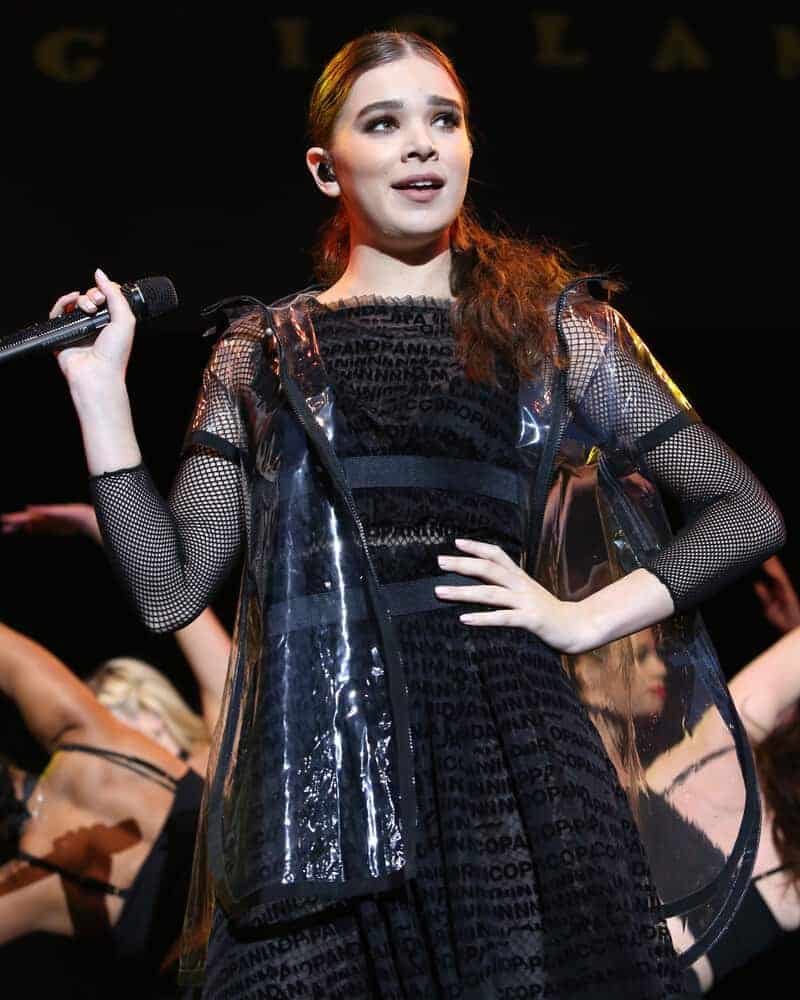 Last June 11, 2016, the young singer rocked the stage with her wavy low ponytail during her performance at the Summer Jam Concert.
The young star's simple upstyle with tendrils complemented her dark make-up very well during the Metropolitan Museum of Art Costume Institute Gala, 2016.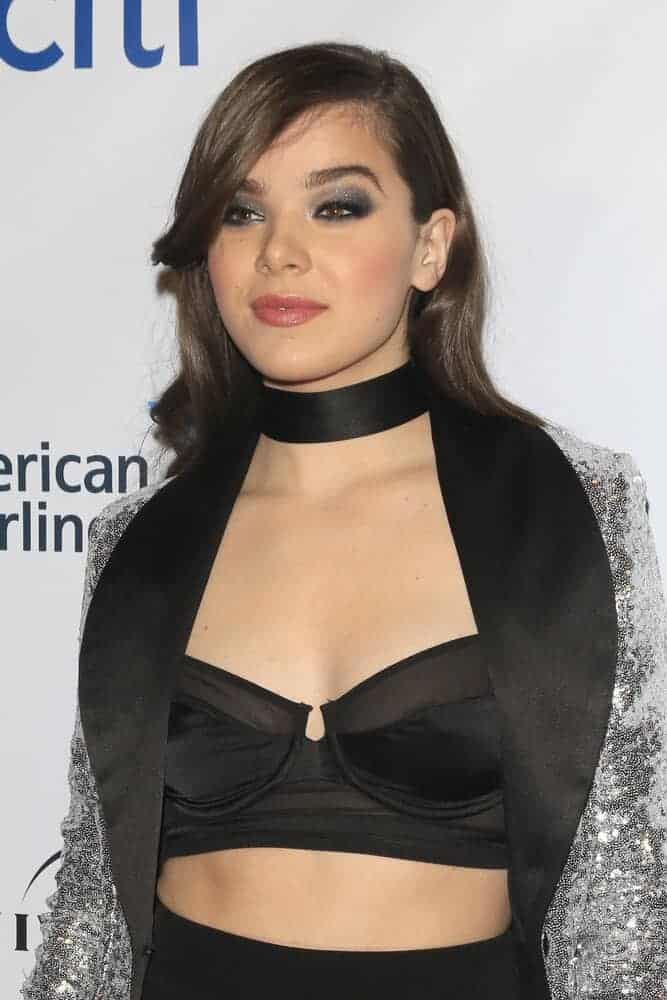 The young actress overflowed with class and confidence with this medium-length hairstyle she wore for the Universal Music Group's 2016 Grammy After Party.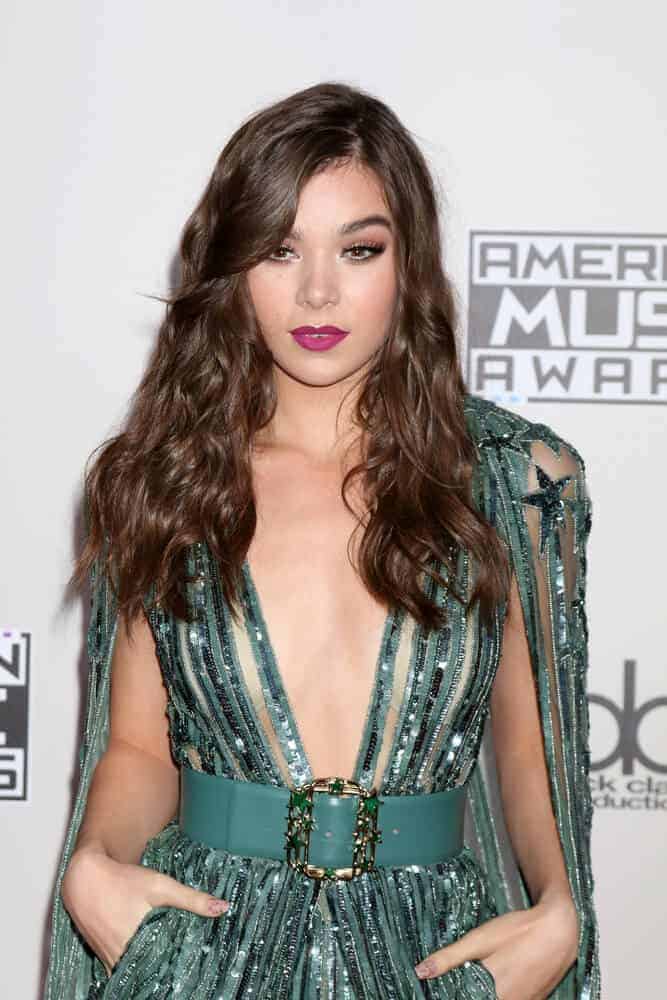 The American singer looked fierce and mature with her sexy outfit and loose waves during her arrival at the 2016 American Music Awards.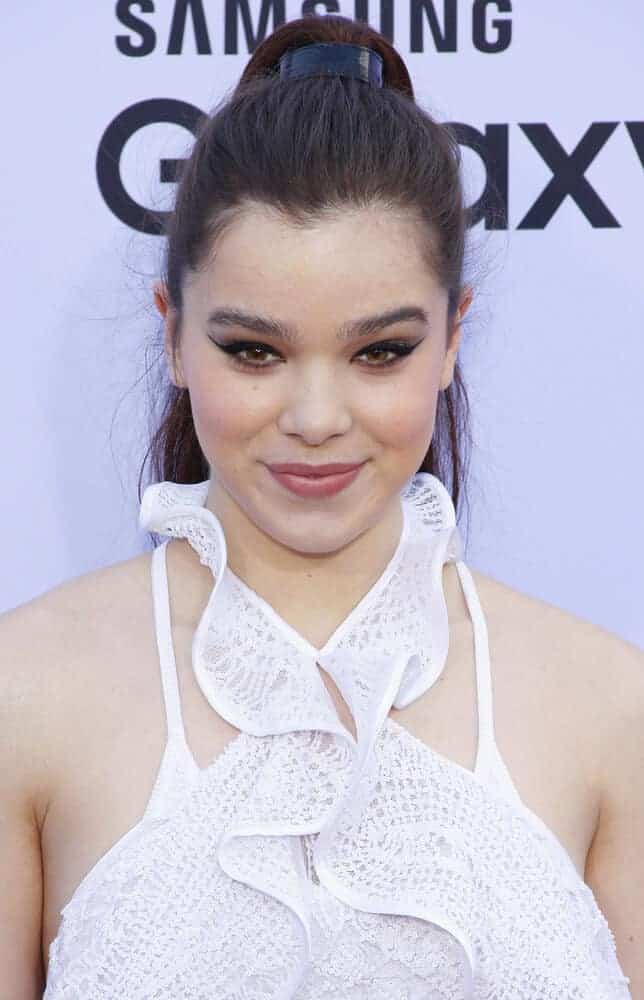 Hailee Steinfeld looked stunning with this high ponytail she wore during the 2015 Billboard Music Awards, May 17, 2015.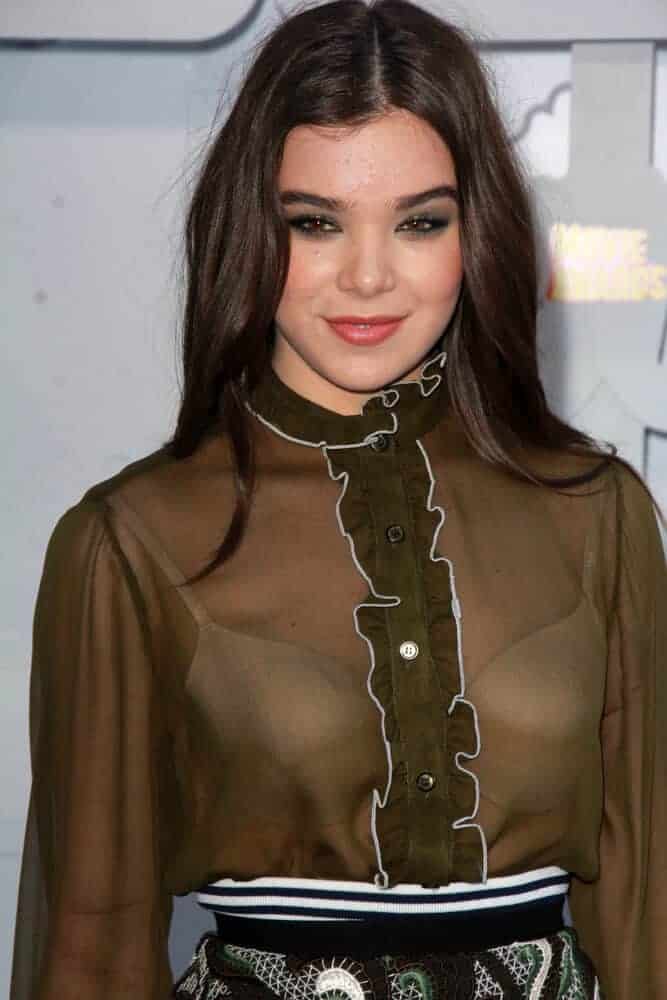 Hailee Steinfeld flaunted her beautiful, loose hair at the 2015 MTV Movie Awards held at the Nokia Theatre L.A.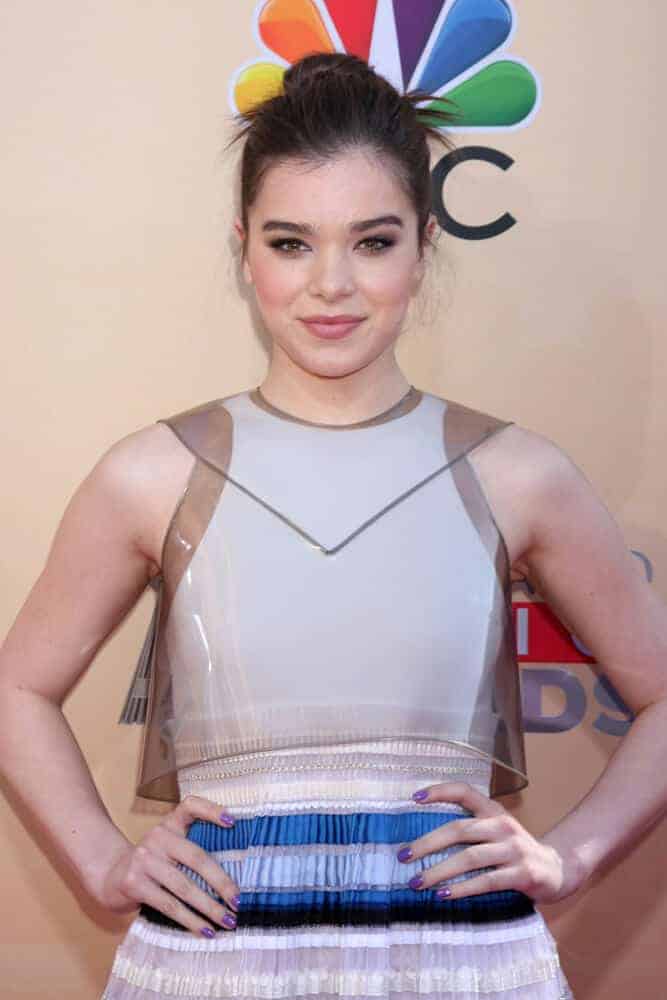 Hailee Steinfeld sported a casual bun at the 2015 iHeartRadio Music Awards, March 29, 2015.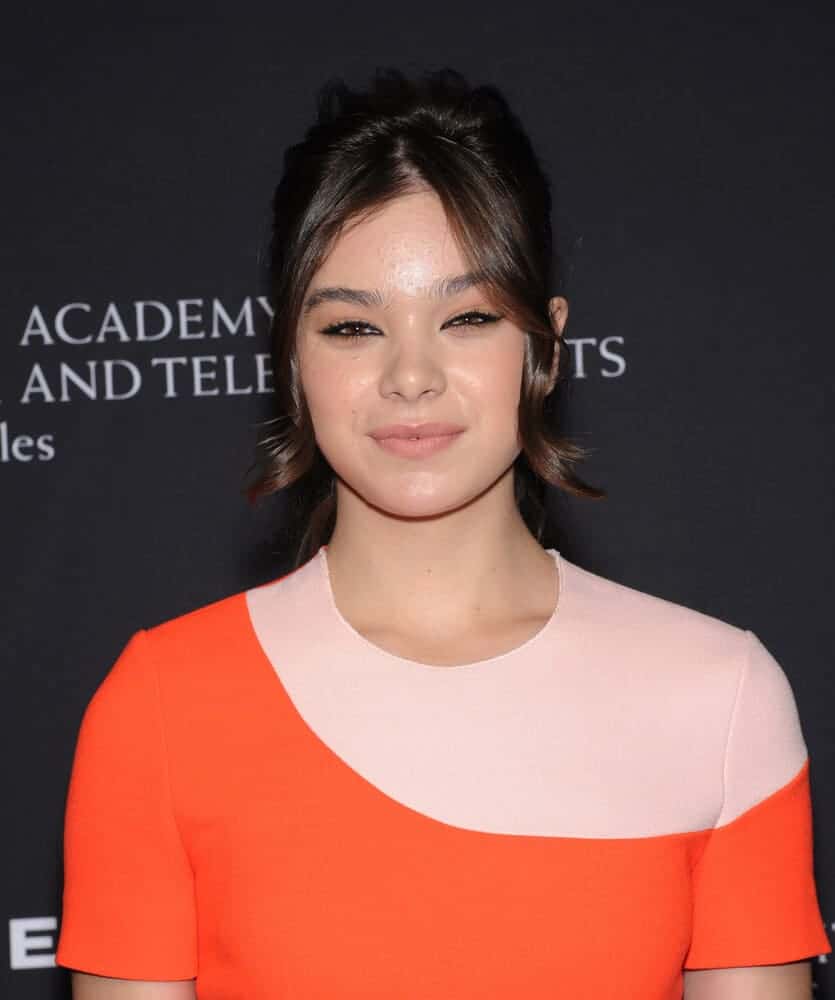 Hailee Steinfeld flaunted a beautiful upstyle with tendrils during the BAFTA Jaguar Britannia Awards 2014 arrivals.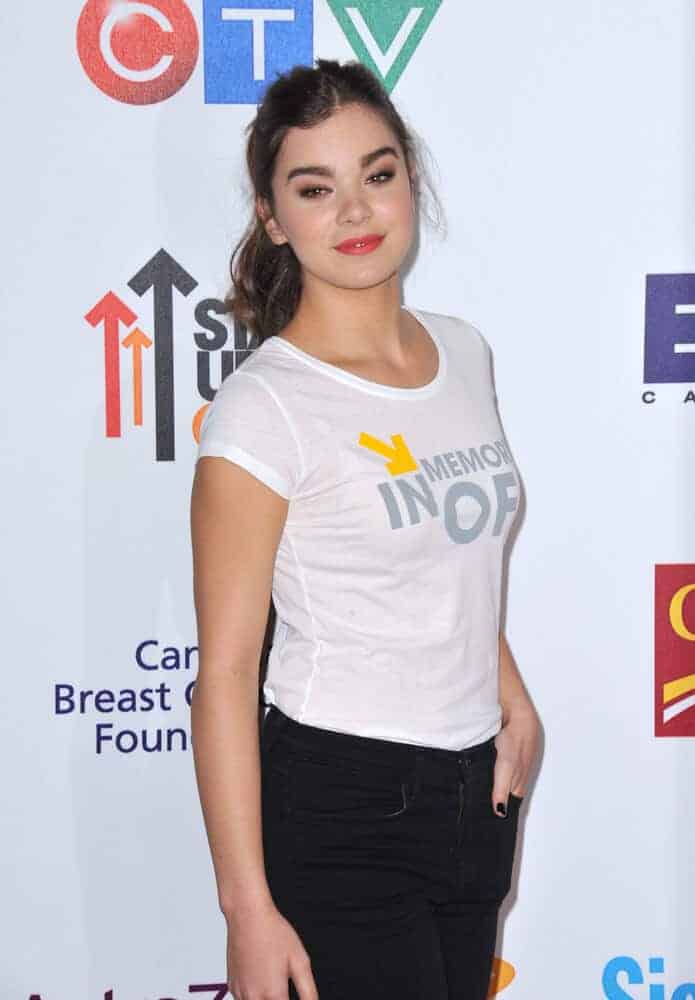 Hailee Steinfeld wore a simple, wavy ponytail at the Stand Up 2 Cancer Telecast Arrivals on September 5, 2014.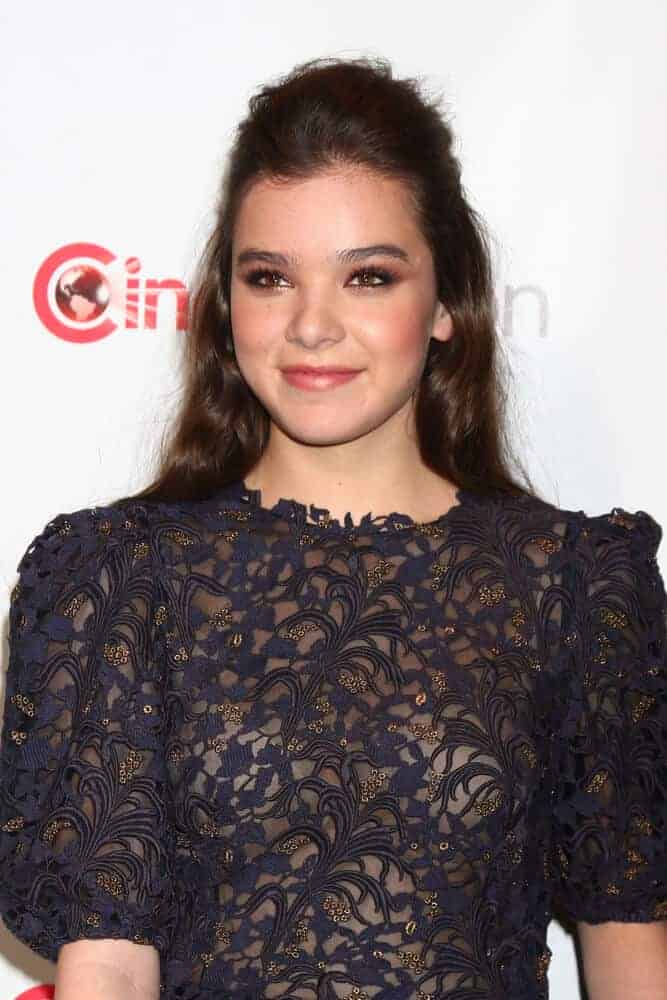 Hailee Steinfeld looked sweet and young during the CinemaCon Big Screen Achievement Awards as she attended with this half-up hairstyle.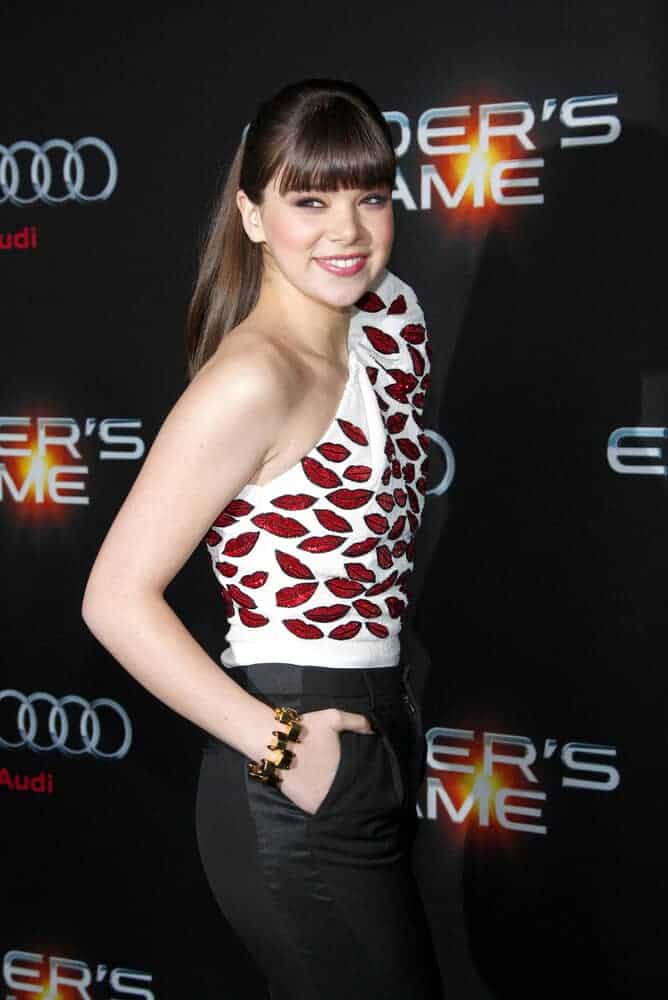 The young actress showcased her youthful self with this ponytail with straight bangs worn at the premiere of Ender's Game, October 28, 2013.