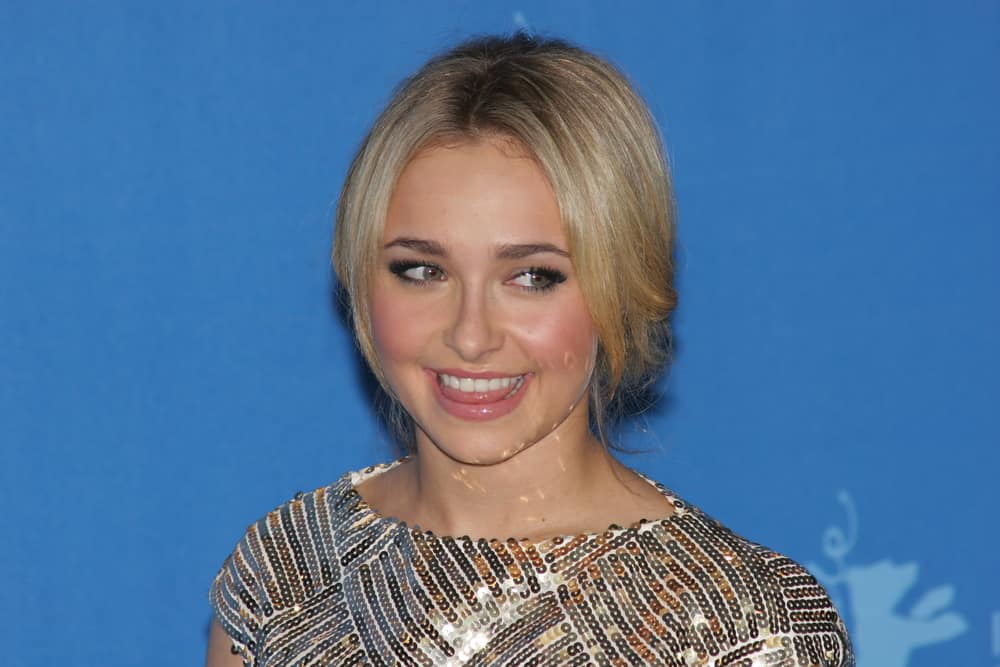 Nashville star Hayden Panettiere has been one of the very few actors who had a smooth transition from the world of child acting to being an adult Hollywood actor. Would you believe that she started her career at the age of 11 months? Yes, at a very young age she had her first-ever acting job in a commercial. After that, she starred on a daily soap opera "One Life to Live" as Sarah Roberts in 1994.
The child actress then had a remarkable achievement in just four years when she provided the voice of Dot for the Pixar film "A Bug's Life". It was her feature film debut in 1998 but her first released film was the same year's "The Object of My Affection". This is not the only voice work she has done. In fact, she has voiced Kate in "Alpha and Omega" and she has done a lot of voice roles for video games too. She voiced Kairi in "Kingdom Hearts", "Kingdom Hearts II" and "Kingdom Hearts Birth by Sleep". She also voiced Xion in "Kingdom Hearts 3D: Dream Drop Distance" and Sam in "Until Dawn".
Panettiere rose to fame when she landed a leading role in the American superhero drama TV series "Heroes" in 2006. She was also well appreciated for her acting performance in the musical drama series "Nashville" as Juliet Barnes where she sported long full waves. She later had a cut and reveal a layered bob via her makeup artist's Instagram.
Having spent many years in the spotlight, the actress did not escape adversity. She has also endured a lot of hardships with all the issues surrounding her mental health, body, and motherhood. She suffered from dysmorphia, postpartum depression and has disconnected from social media for a year just so she can have a break from the online comments, expectations and constant need for validation.
In December 2019, Panettiere returned to twitter debuting an entirely new look. She tweeted out a photo of her silver pixie with a shaved portion on the side of her head. She captioned, "Channeling my inner #Kirby#Scream4 Thanks to my boys @anthonyleonard" This has been her shortest haircut since 2011. With this teaser, let us now take a glance at Hayden Panettiere's sleek hairstyles over the years.
Photos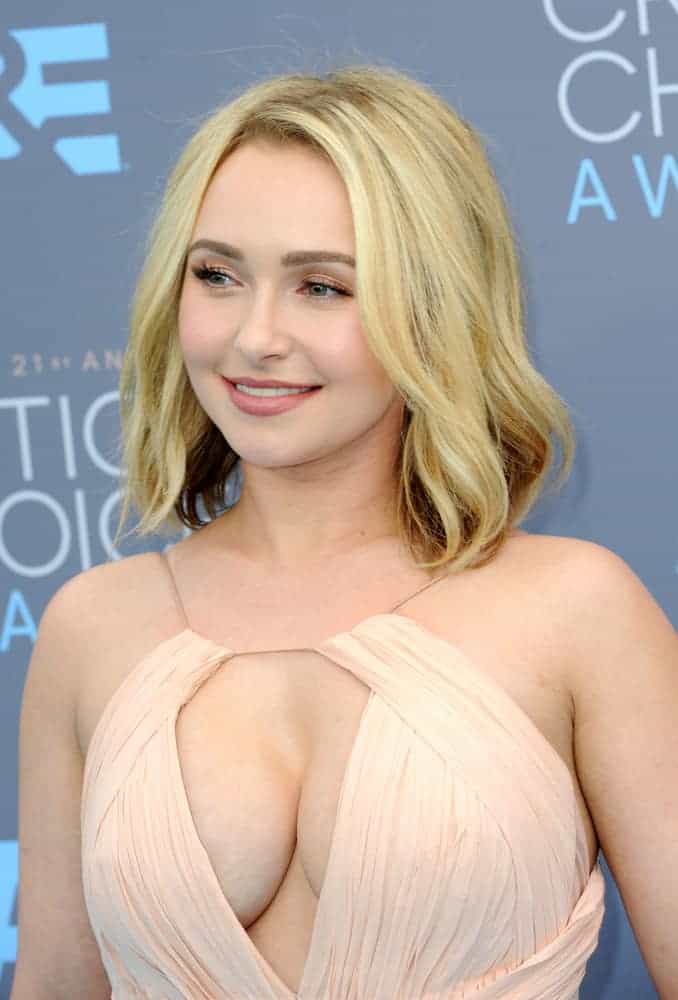 Hayden Panettiere with a natural-looking hairstyle at the 21st Annual Critics' Choice Awards 2016. Natural and chic-looking style perfect with her cream free-flowing long gown.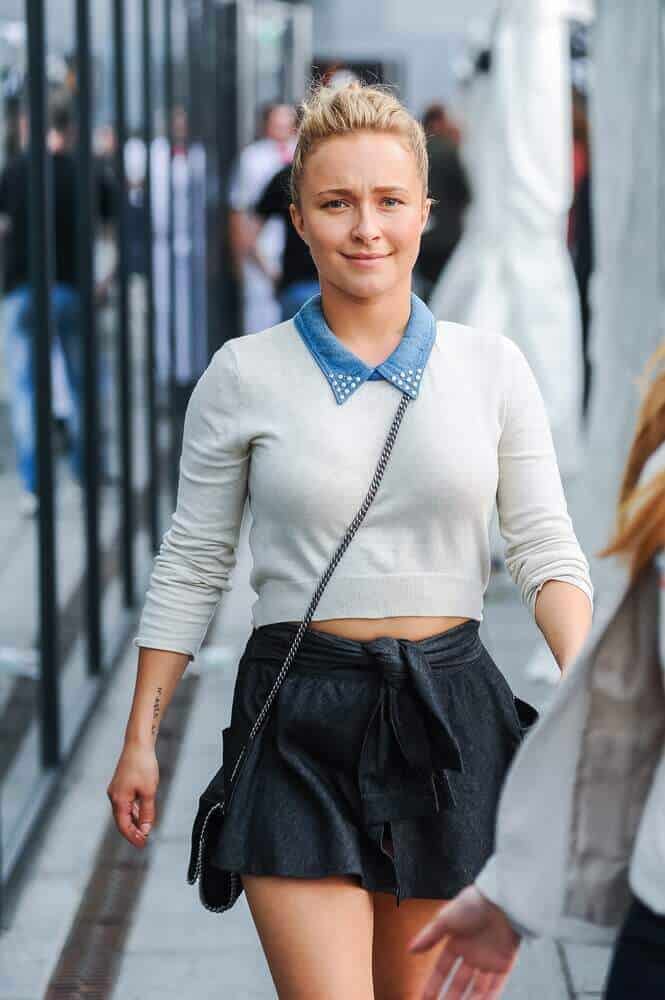 Last June 1, 2014, the actress was spotted at the presentation of the museum achievements Klitschko brothers in a casual bun and a stylish getup.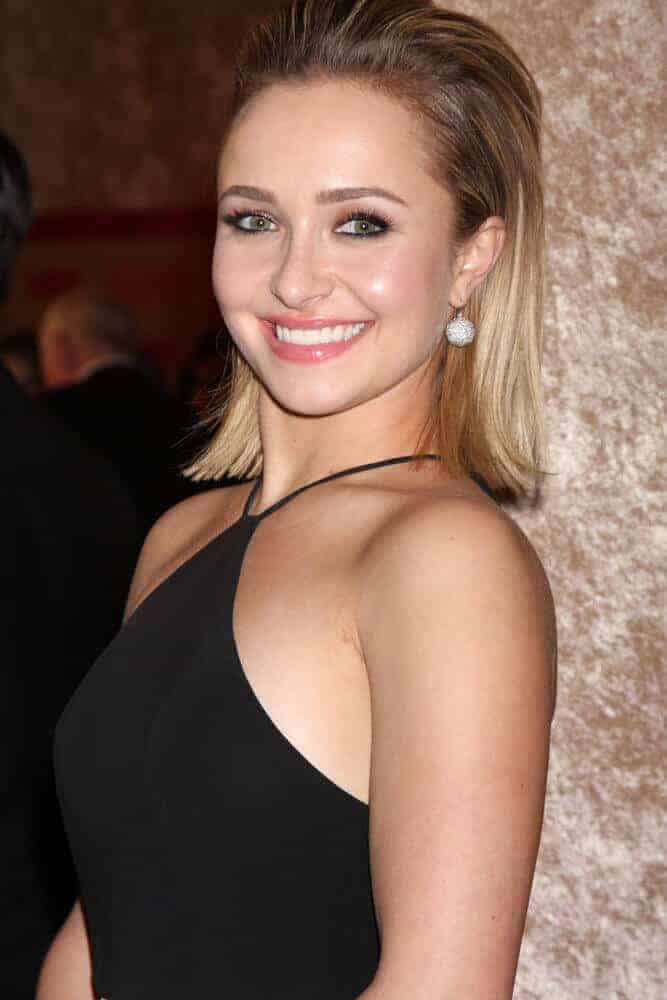 During the HBO 2014 Golden Globe Party, the actress showcased not just elegance but also confidence with this medium-length, slicked back hair.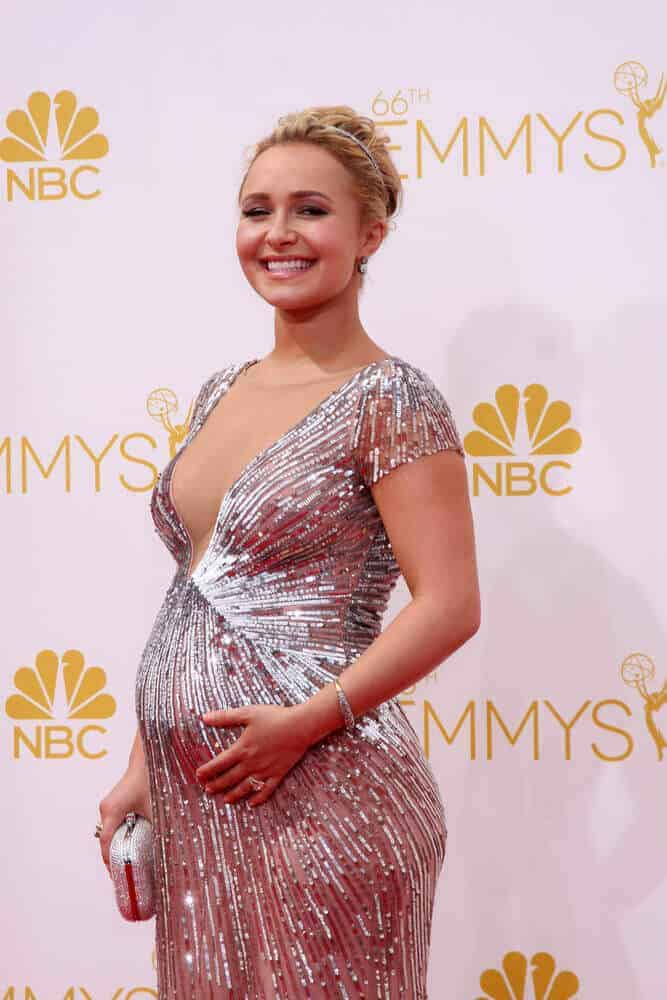 The actress embraced the beauty of pregnancy with her stunning night dress paired with a stylish updo. This look was worn for the 66th Primetime Emmy Awards, August 25, 2014.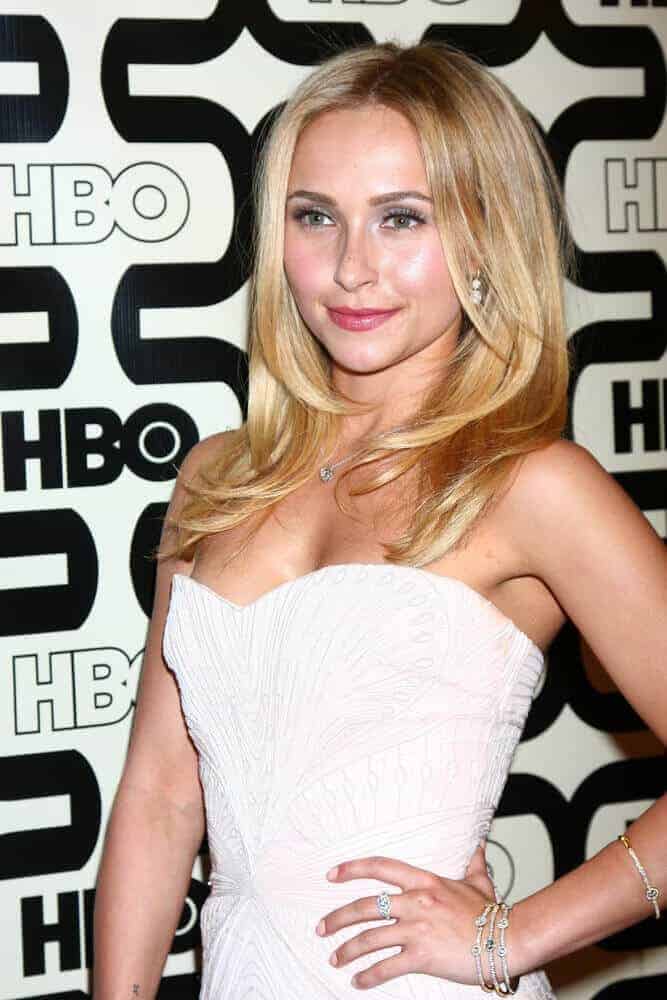 The actress arrived at the 2013 HBO Post Golden Globe Party at Beverly Hilton Hotel with her loose hair enhanced with some flattering layers.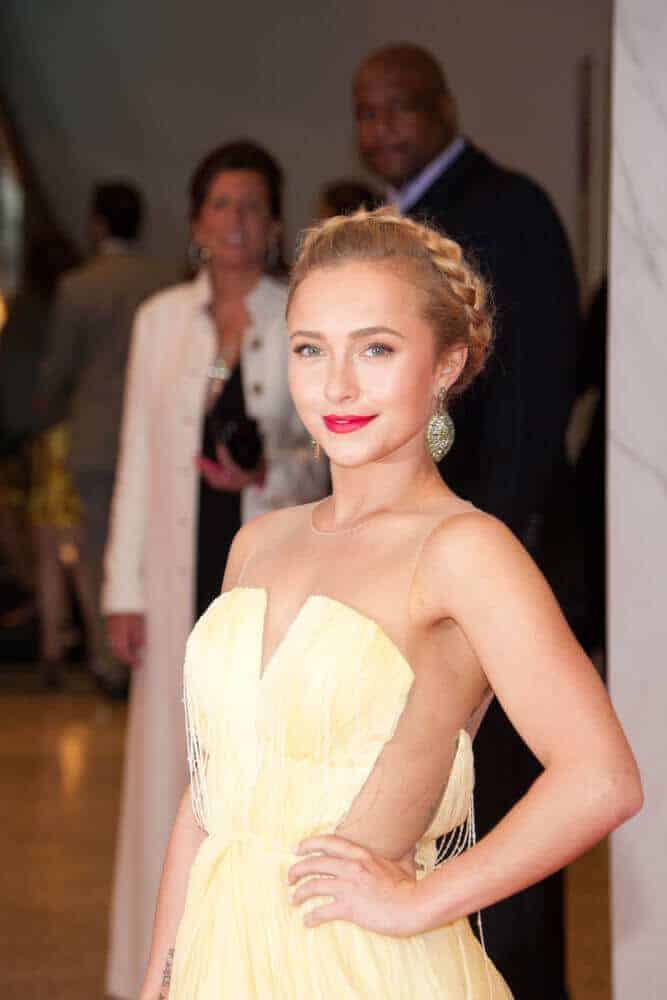 The American actress looked divine and graceful with this beautifully braided upstyle she wore for the White House Correspondents last April 27, 2013.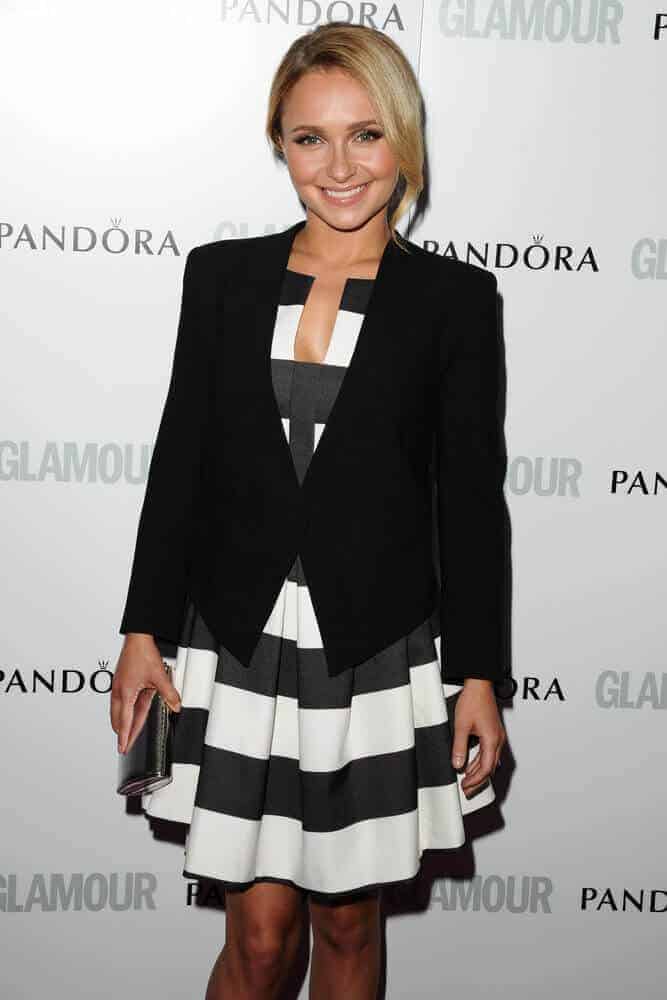 During the 2013 Glamour Women of The Year Awards, the actress proved that one way to elegance and beauty is simplicity. She attended with a formal bun, incorporated with long side bangs.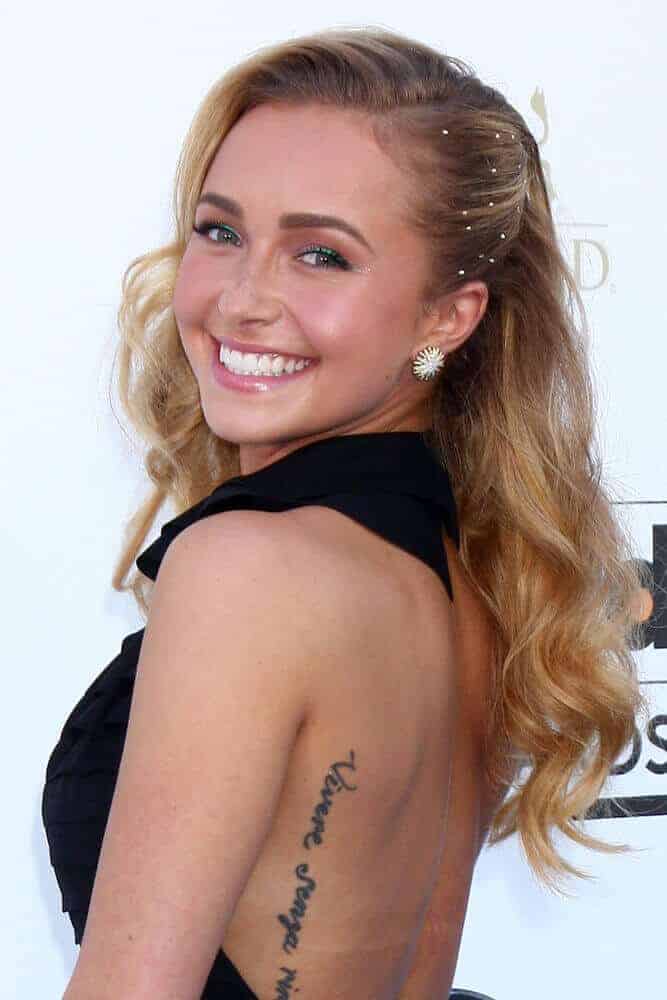 The actress had her locks pinned into one side during the 2013 Billboard Music Awards, what a way to showcase her playful and sweet side!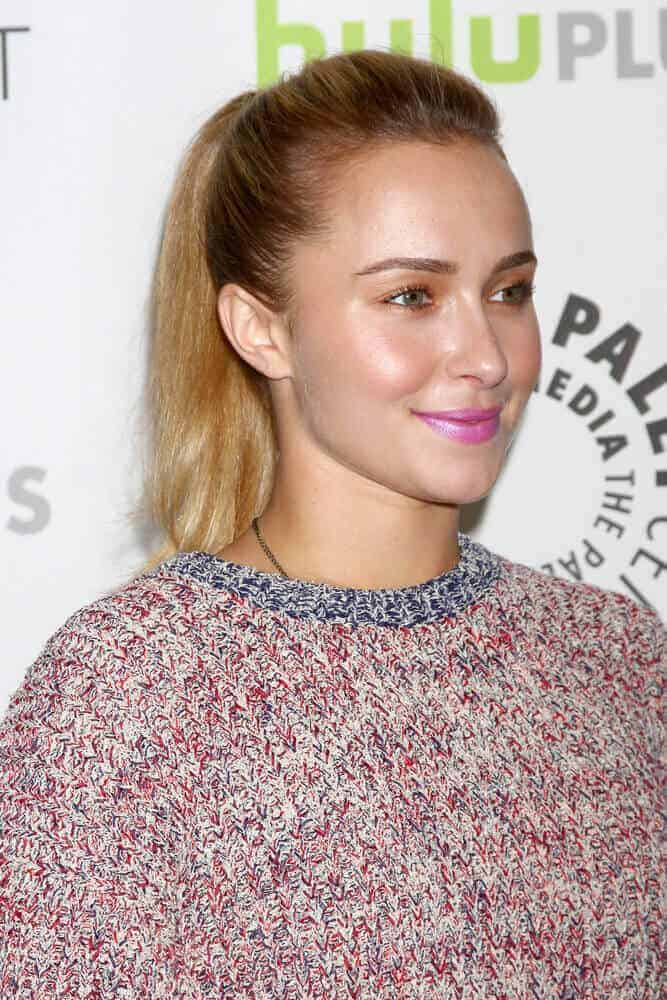 Last March 9, 2013, the actress unleashed her inner sweetness and simplicity at the "Nashville" PaleyFEST Event with a ponytail and a pink lipstick.
The actress slayed the Environmental Media Awards 2013 with this neat and classy high bun. Her overall getup looked stunning and elegant.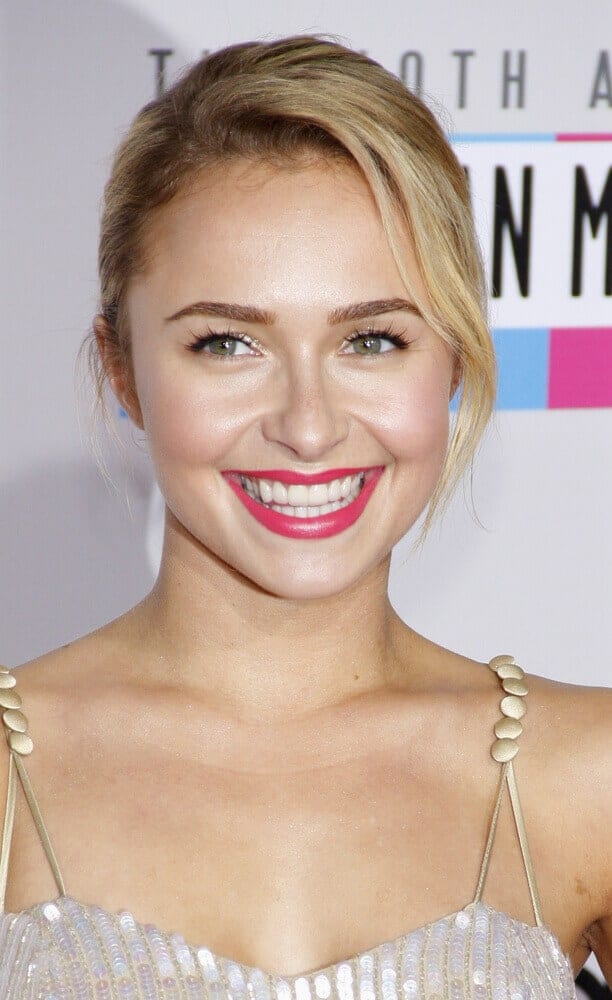 During the 2012 American Music Awards, the actress portrayed a sunny and bubbly personality with this upstyle with side bangs.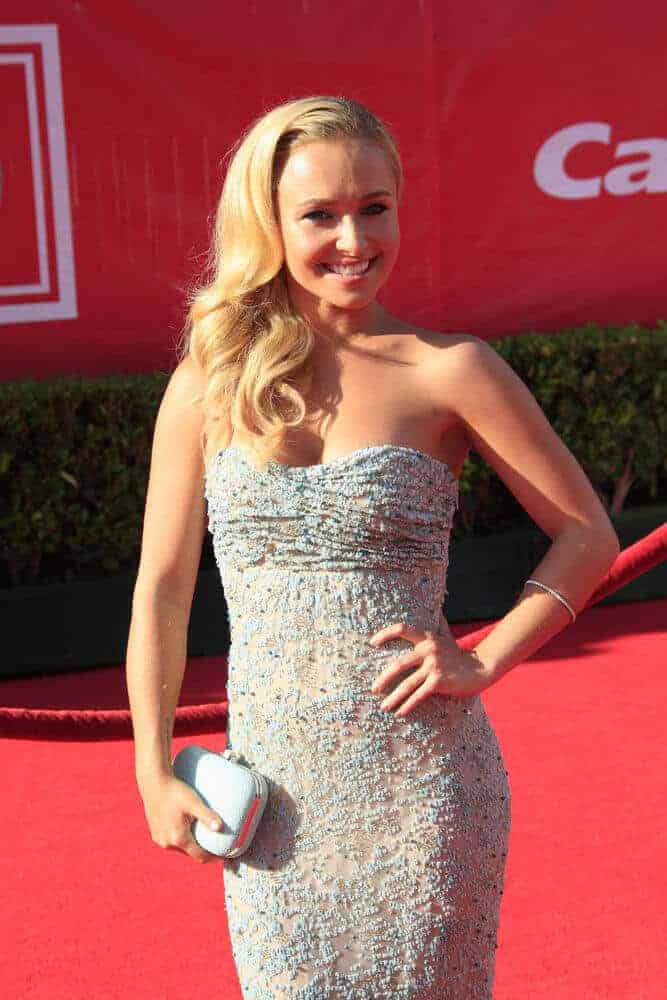 The actress exhibited a sweet and feminine aura with her side-swept locks. This look was worn for the 2012 ESPY Awards at Nokia Theatre, Los Angeles, CA.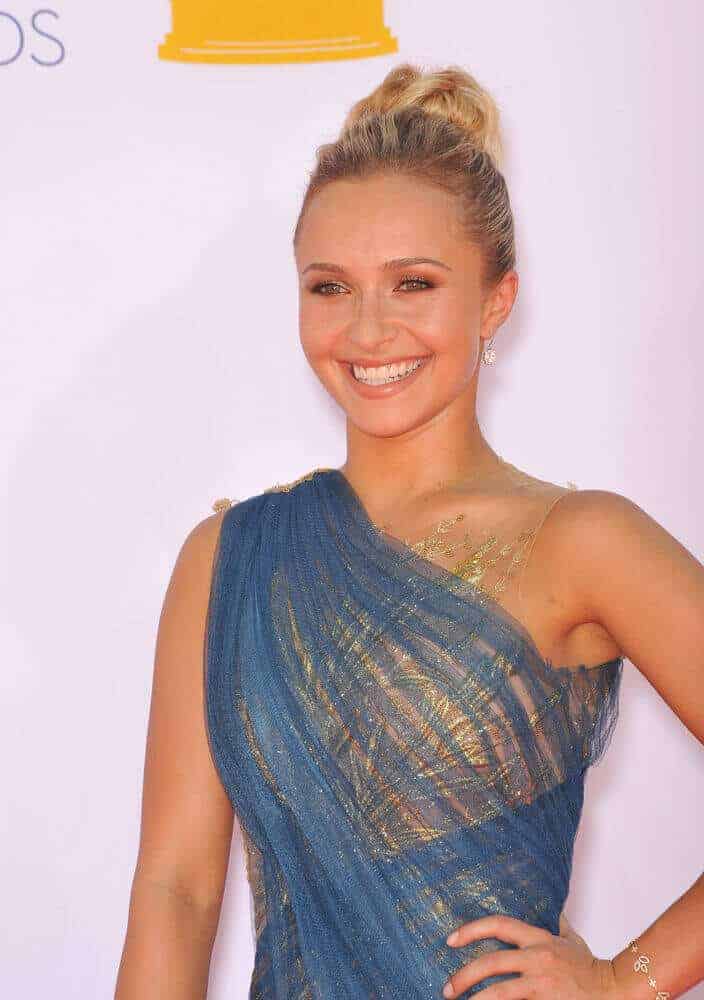 Panettiere wore a stunning and elegant-looking high bun during the 64th Primetime Emmy Awards, September 23, 2012.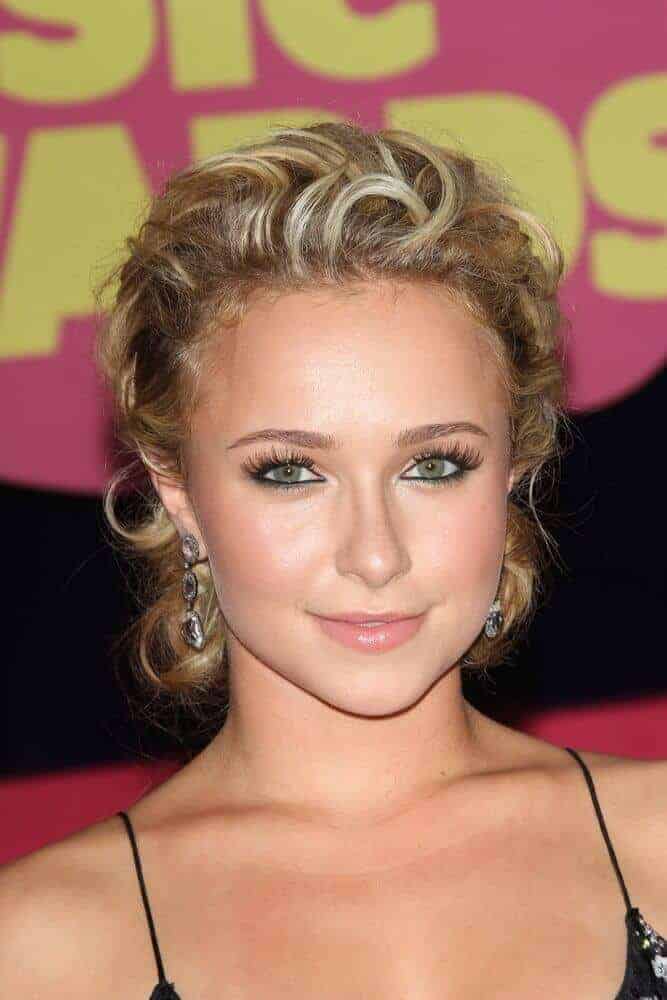 The actress showcased her sexy side with this curly upstyle she wore for the 2012 CMT Music Awards.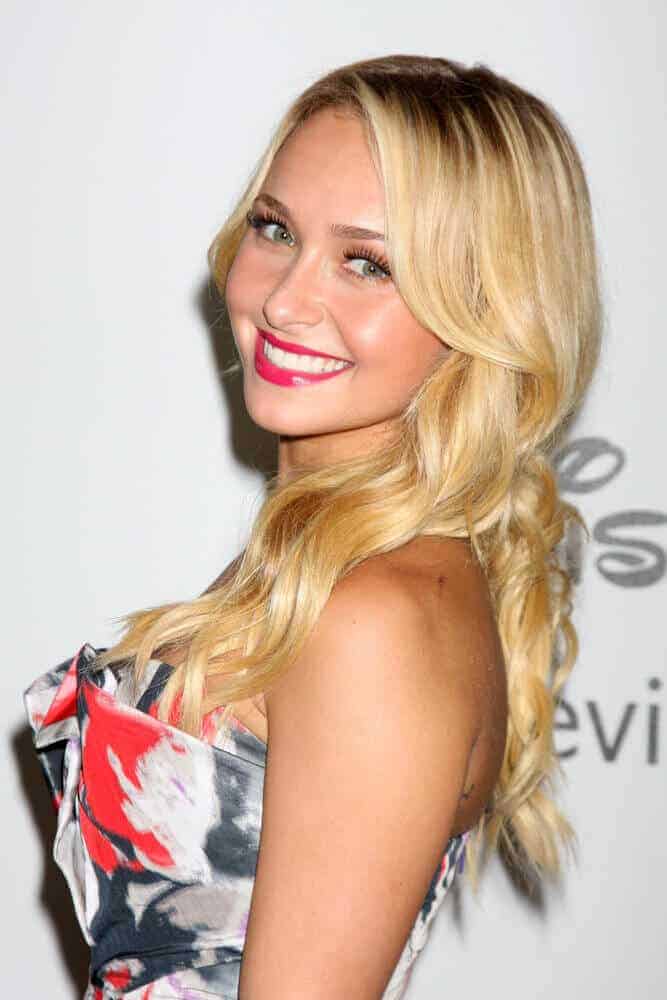 The actress flaunts her soft and extra shiny locks during the 2012 ABC Teens Choice Awards Party.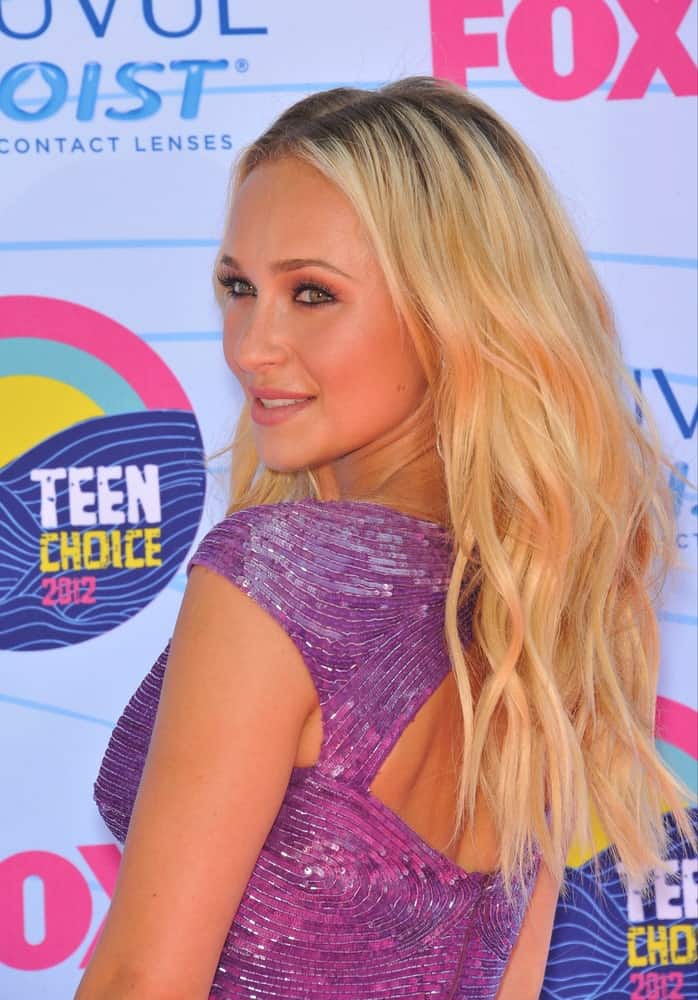 Hayden Panettiere during the 2012 Teen Choice Awards last July 23rd in a stunning purple gown with her tousled blonde hair showing dark roots.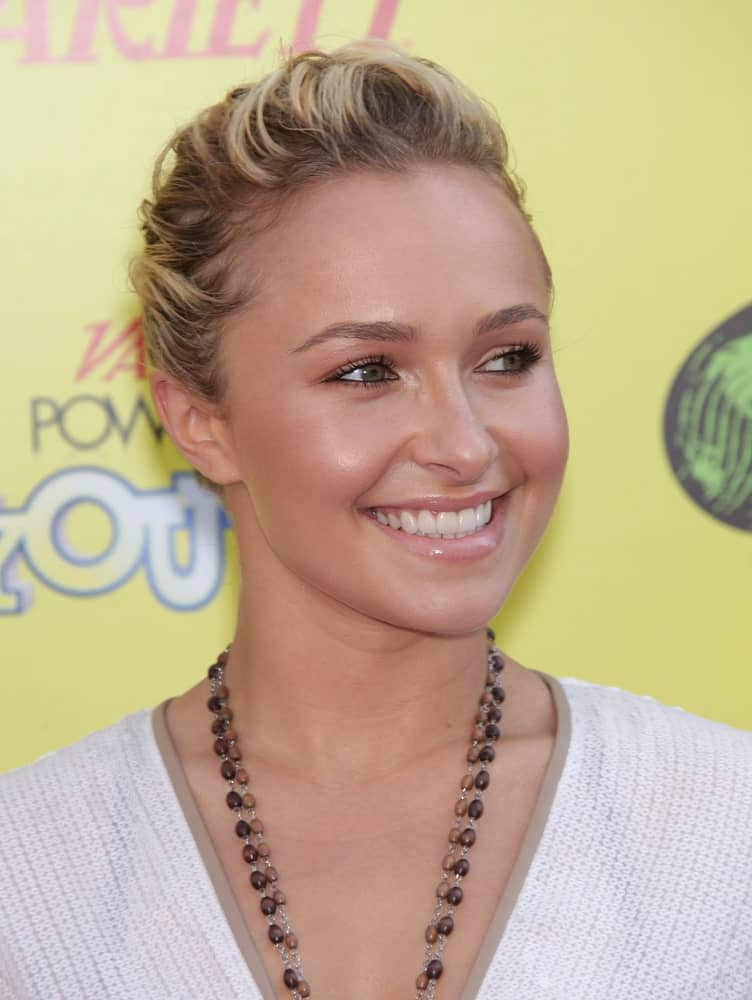 Looking all casual and sweet, the actress attended the Variety's Power of Youth on October 21, 2011, with blonde highlighted hair in an upstyle hairstyle.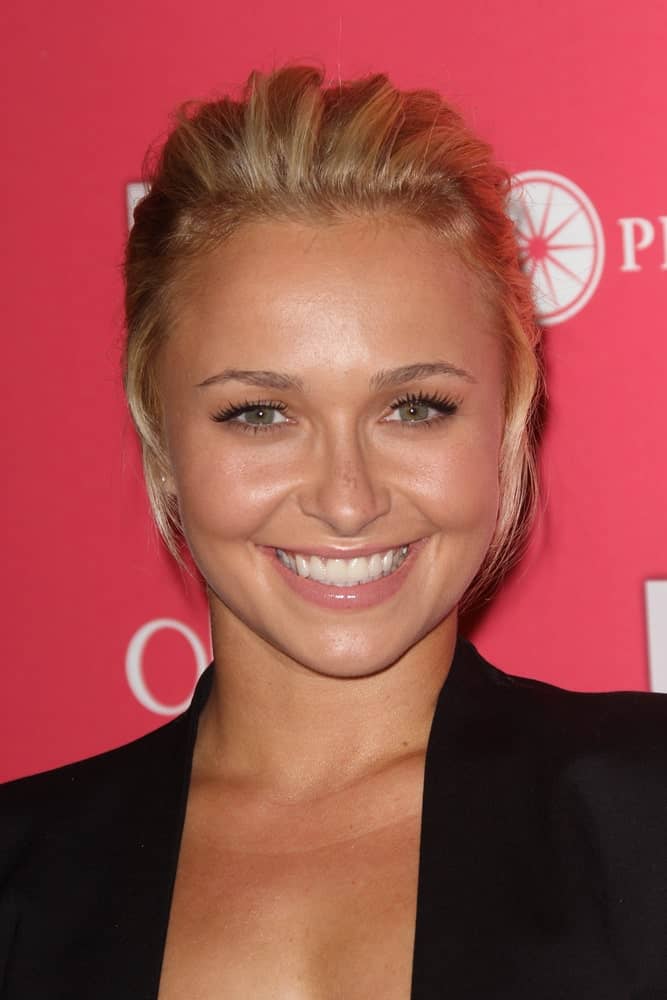 During the 2011 Us Weekly's Hot Hollywood Style Party on April 26th, the actress sports an upstyle hairstyle with short tendrils on both sides. She paired it with a sweet smile that extends to her beautiful green eyes.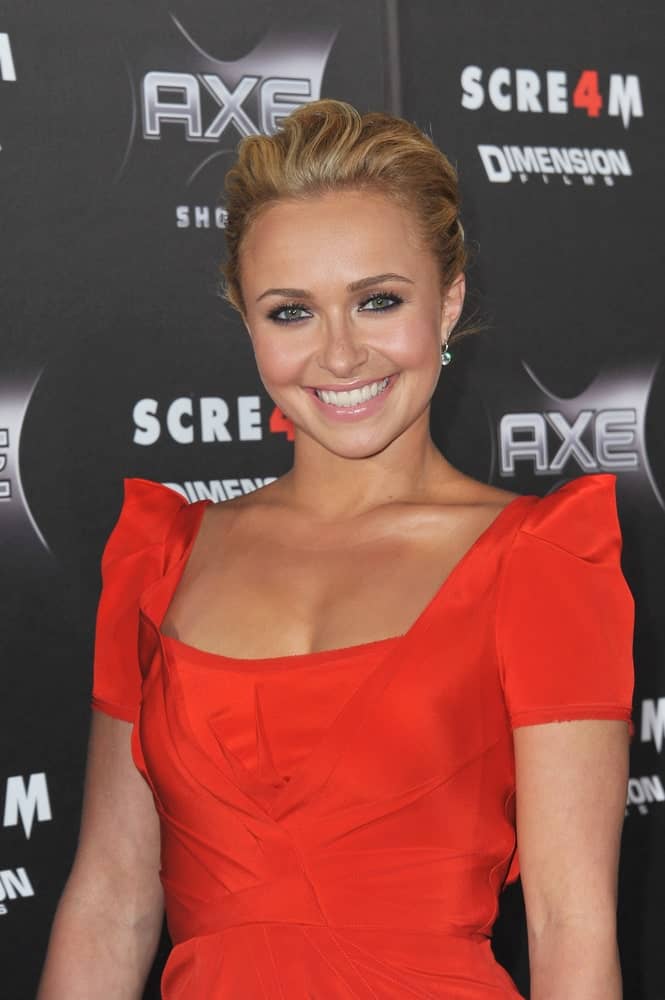 Hayden Panettiere slayed the red carpet at the world premiere of her new movie "Scream 4" last April 11, 2011, with a gorgeous red dress and a classic upstyle that flatters her heart-shaped face.
Confident Hayden Panettiere looked fierce in a printed dress and a trendy upstyle hairstyle that's eye-catching. This was worn during the 2010 World Music Awards at the Monte Carlo Sporting Club last May 18th.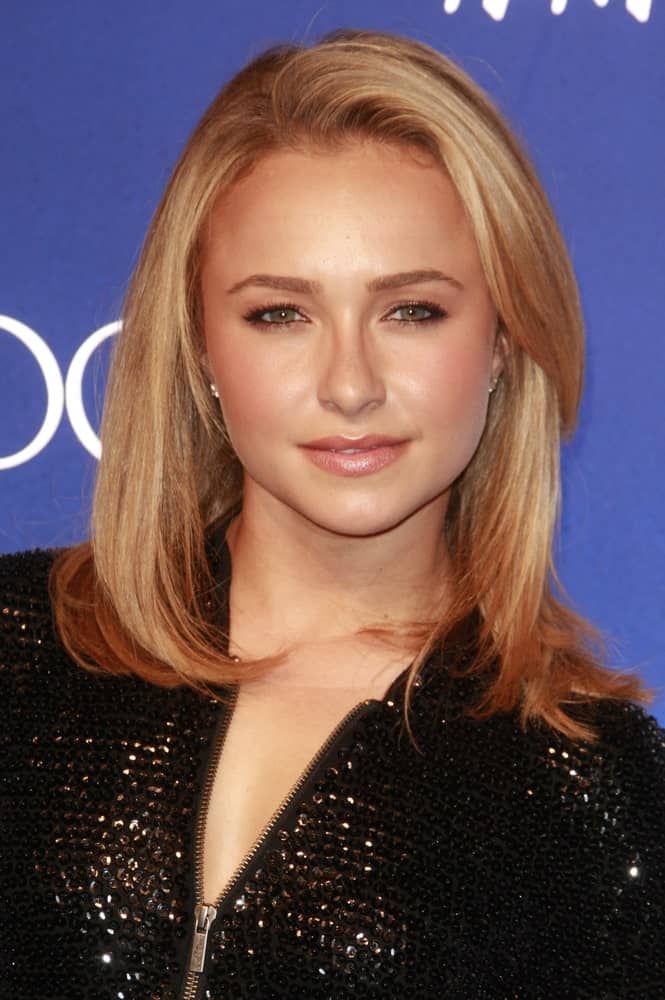 Last November 02, 2009, at the Jimmy Choo for H&M Collection private event the actress rocks a loose hairstyle with a subtle side-swept on the right. It looks very casual and chic paired along with a black zipper front dress.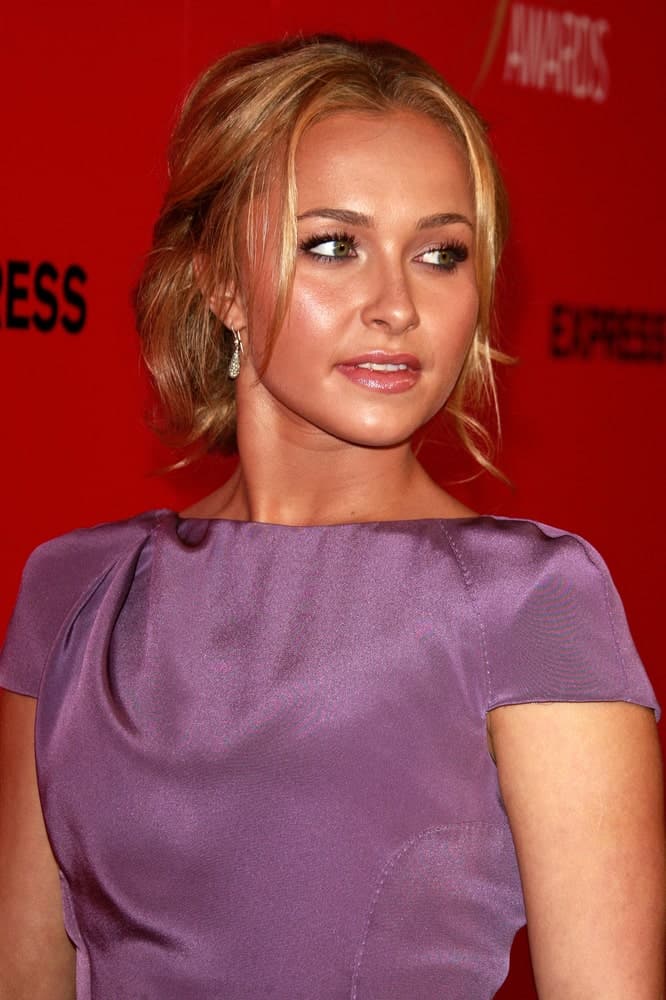 Hayden Panettiere arrives for the Hollywood Life's 6th Annual Hollywood Style Awards on October 11, 2009, with a sophisticated purple dress and a messy upstyle hairstyle incorporated with tendrils.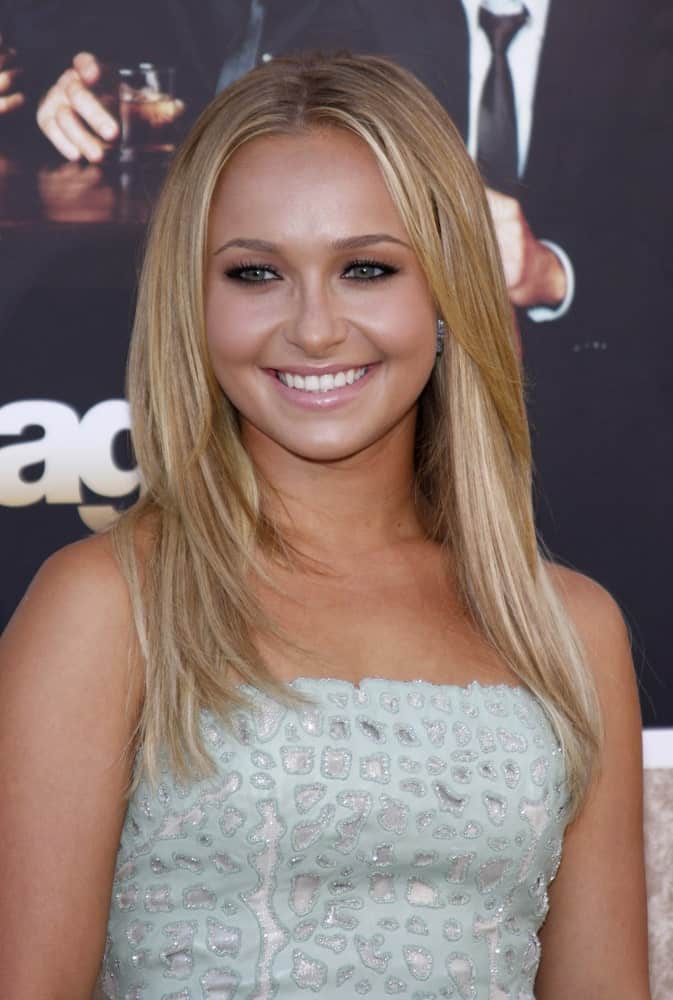 During the HBO's Official Premiere of "Entourage" Season 6 last September 7, 2009, the actress shows off her center-parted hair with inward layers. It goes well with her tube dress and subtle smoky eyes.
The actress looked charming and sweet in a pink dress that complements her pale pink lipstick. She paired it with a messy updo that was worn on August 9th during the 2009 Teen Choice Awards at the Gibson Amphitheatre, Universal City.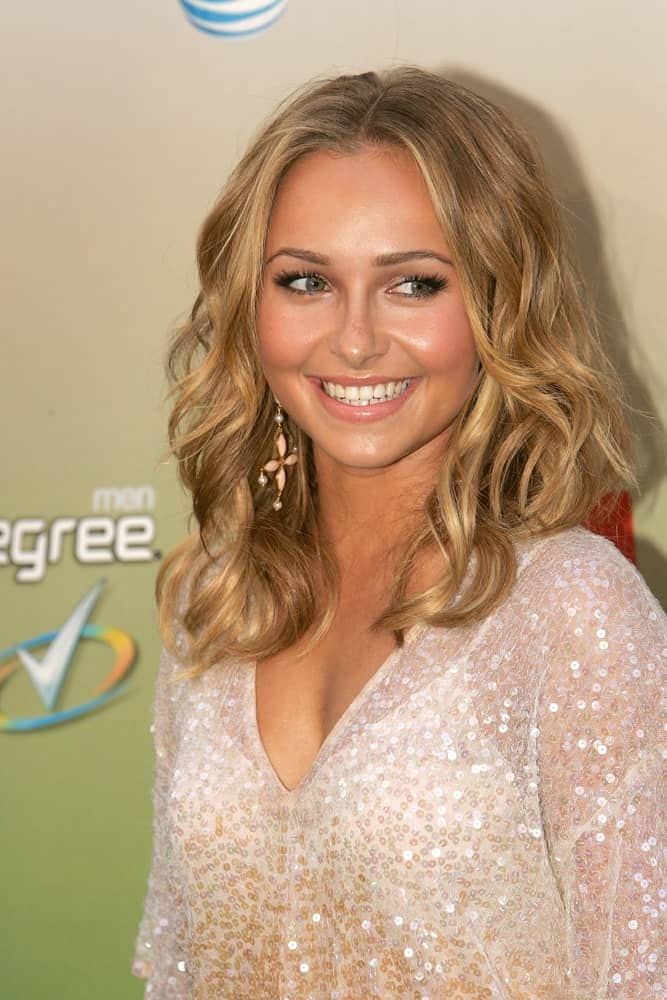 The actress attended the 2009 Spike TV Guys Choice Awards last May 30, 2009, sporting a shoulder-length hair in beach wave curls. She finishes the look with charming earrings and a sequin dress with see-through sleeves.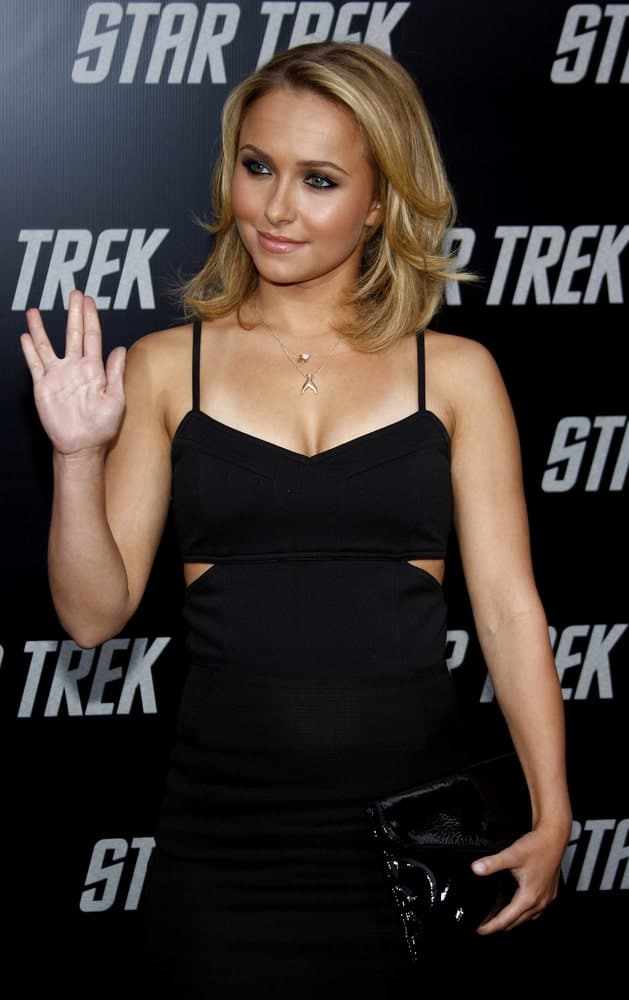 Hayden Panettiere at the Los Angeles Premiere of "Star Trek" held on April 30, 2009, with short layered hair and a classic black dress that complements her smoky eyes.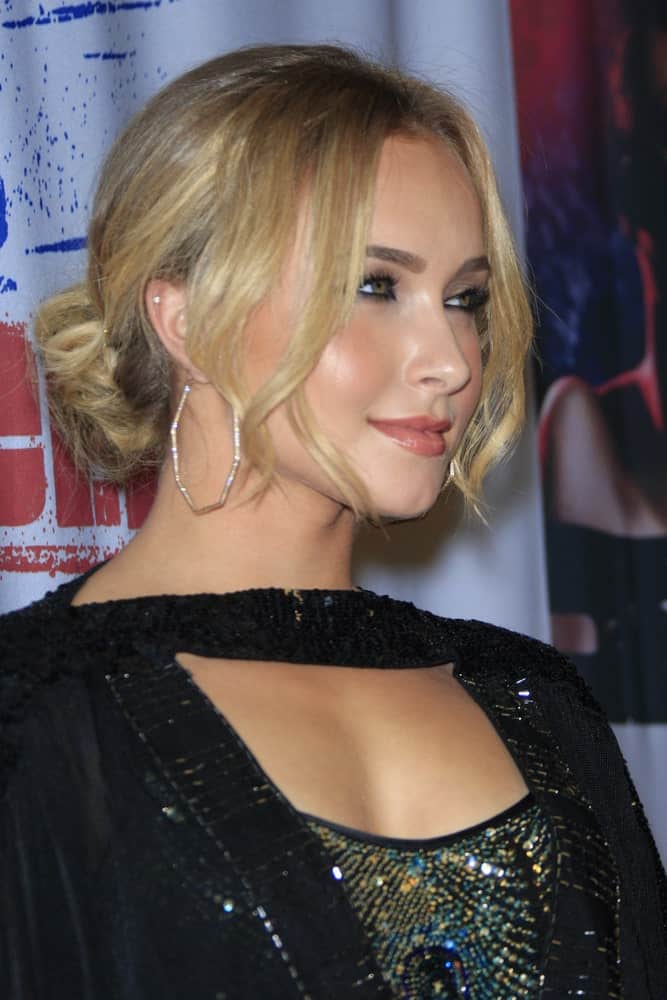 During the Declare Yourself's "Domino Effect" Hollywood Party last September 24, 2008, the actress exhibits a trendy black dress along with a low bun and wavy tendrils accented with octagonal hoop earrings.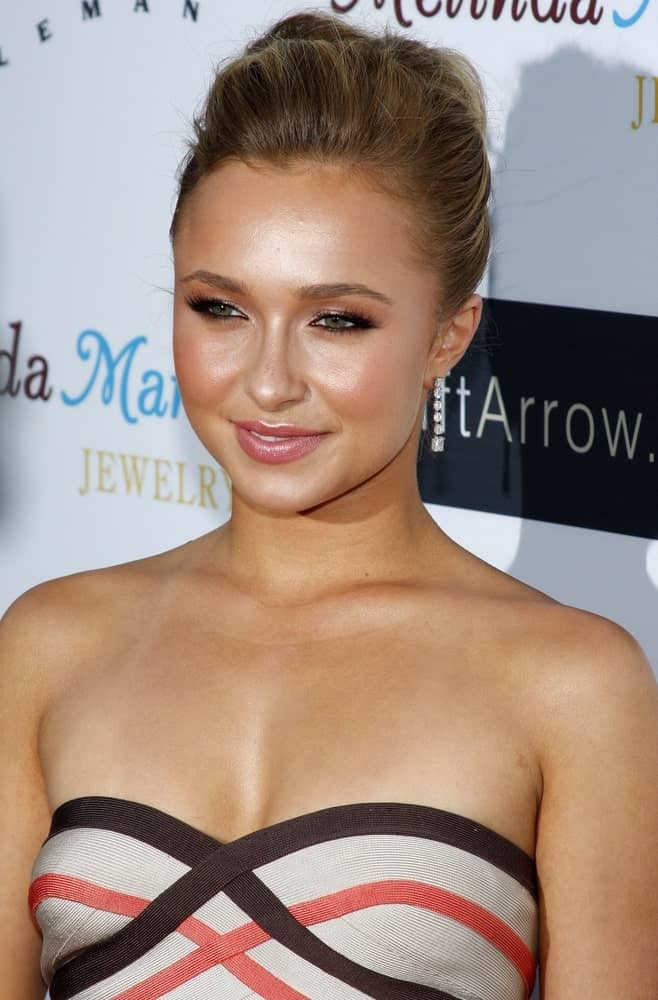 The actress arrives for the Whaleman Foundation benefit held on August 10, 2008, in a gorgeous tube dress and a neat upstyle hairstyle that's brushed backward. Stunning earrings completed the sophisticated look.
The model shines in a pink halter dress with her hair backcombed on a neat bun. She finishes the look with a peachy makeup that was worn during the NBC Universal 2008 Press Tour All Star Party held on July 20, 2008.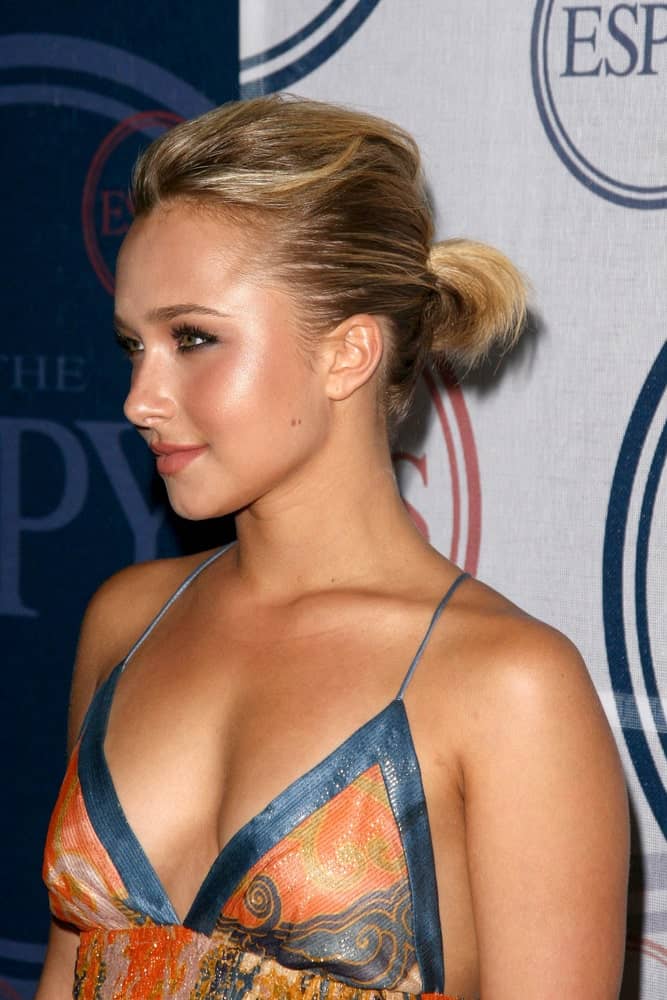 Hayden Panettiere rocking a ponytail hairstyle with her short blonde hair complemented by a loose printed dress. This was worn at the 2008 ESPY's Giant Event. J Bar and Lounge held on July 15, 2008.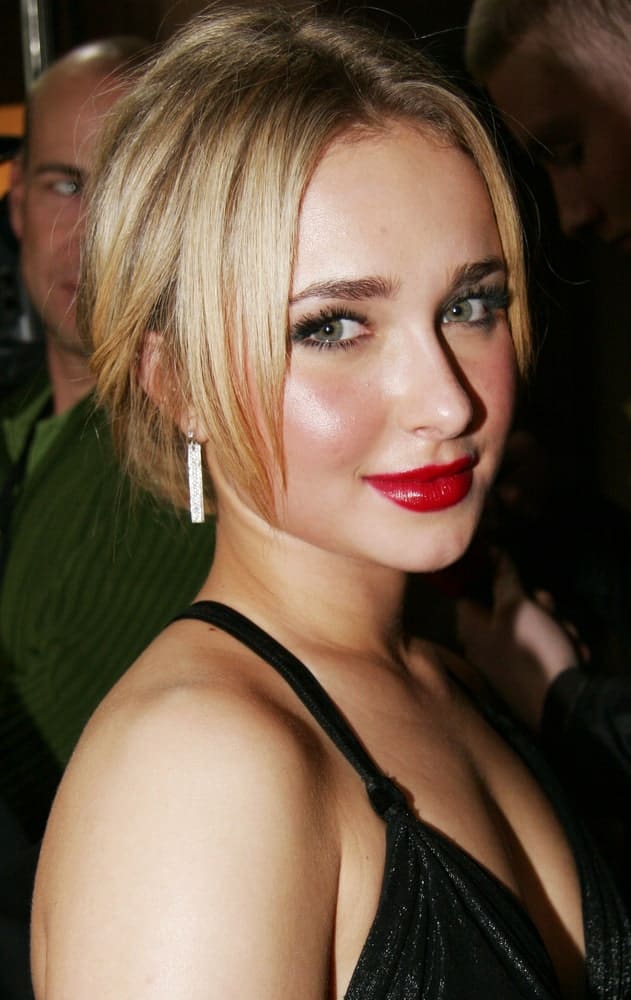 Hayden Panettiere looked ravishing in a black dress and classic updo with long side bangs on the sides. This was taken last February 10, 2008, during the 'Fireflies In The Garden' Premiere at the 58th Berlinale Film Festival.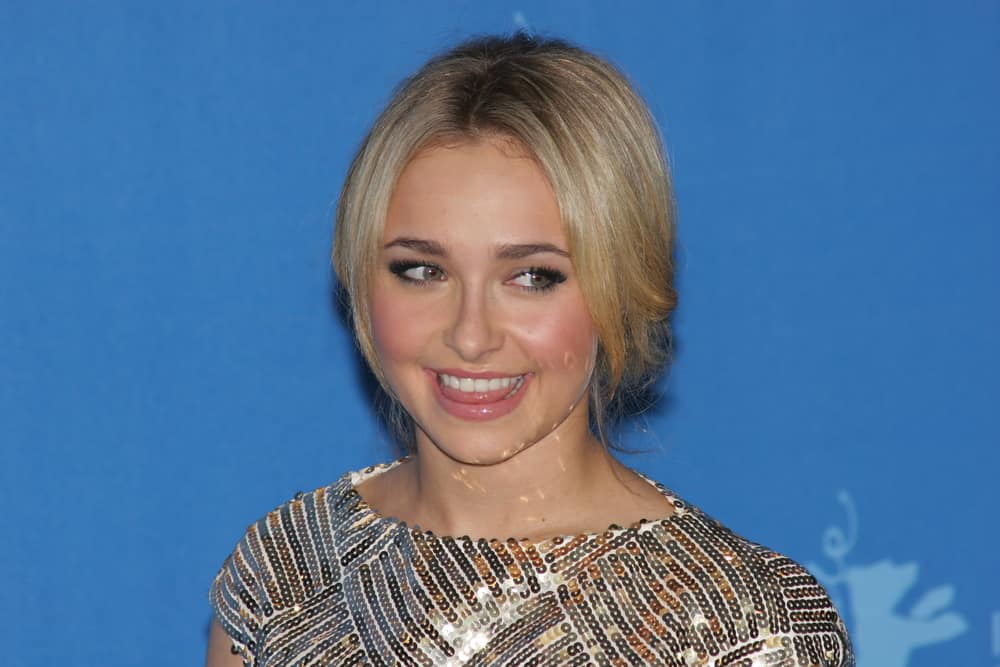 The actress arrives for the 'Fireflies In The Garden' Photocall as part of the 58th Berlinale Film Festival on February 10, 2008, with a messy updo that's center-parted showing some outgrown hair.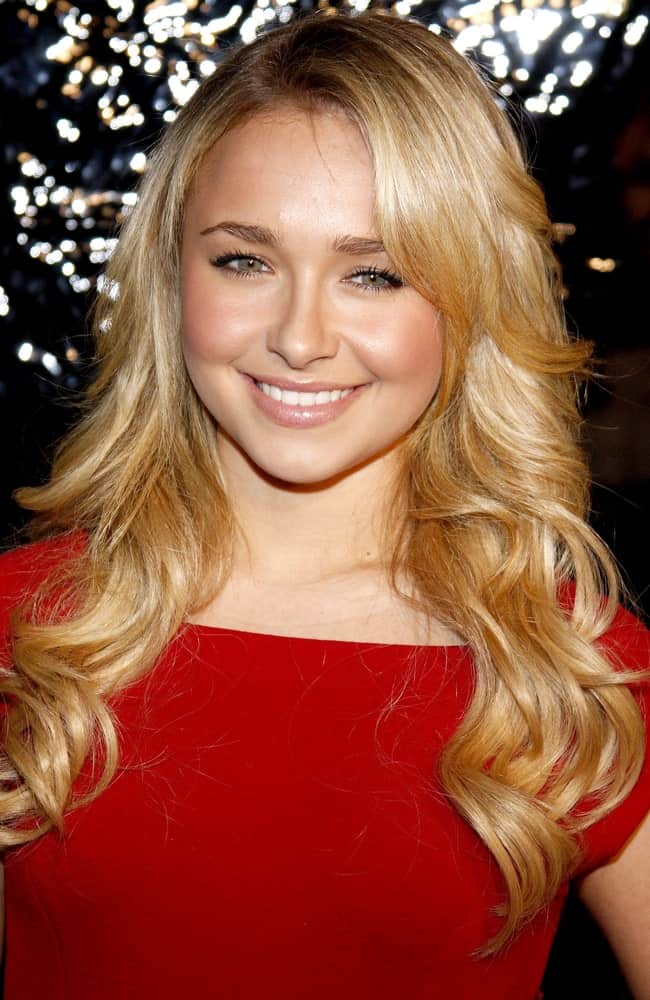 The actress flaunts her wavy long hair with subtle side bangs along with a classic red dress that she wore at the Los Angeles premiere of 'The Spiderwick Chronicles' last January 29, 2008.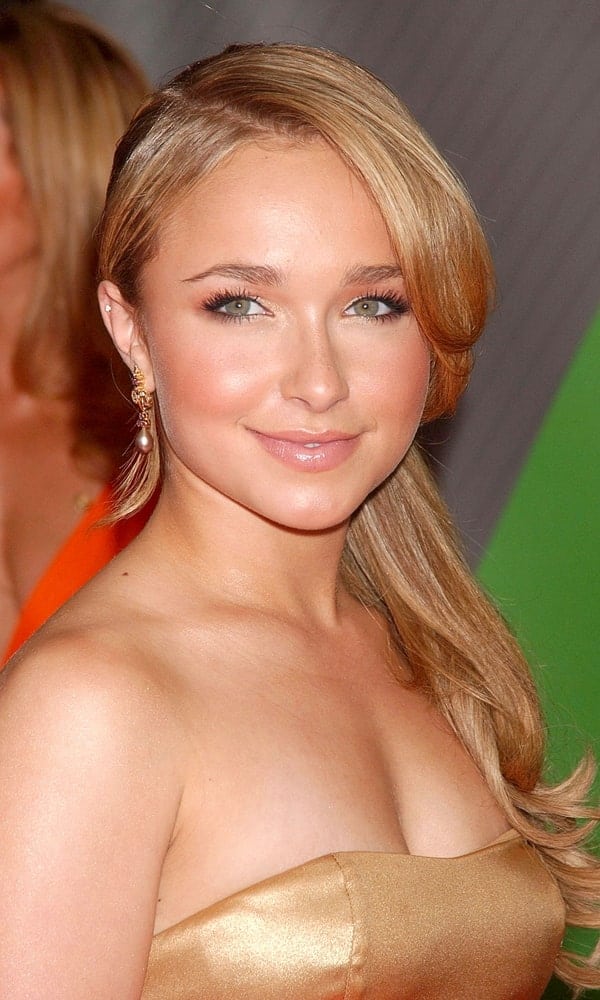 Last May 14, 2007, the actress attended the Primetime NBC Network Upfronts – 2007-2008 with a nude dress and a cute ponytail that's gathered on one side. It was incorporated with side bangs for that chic look.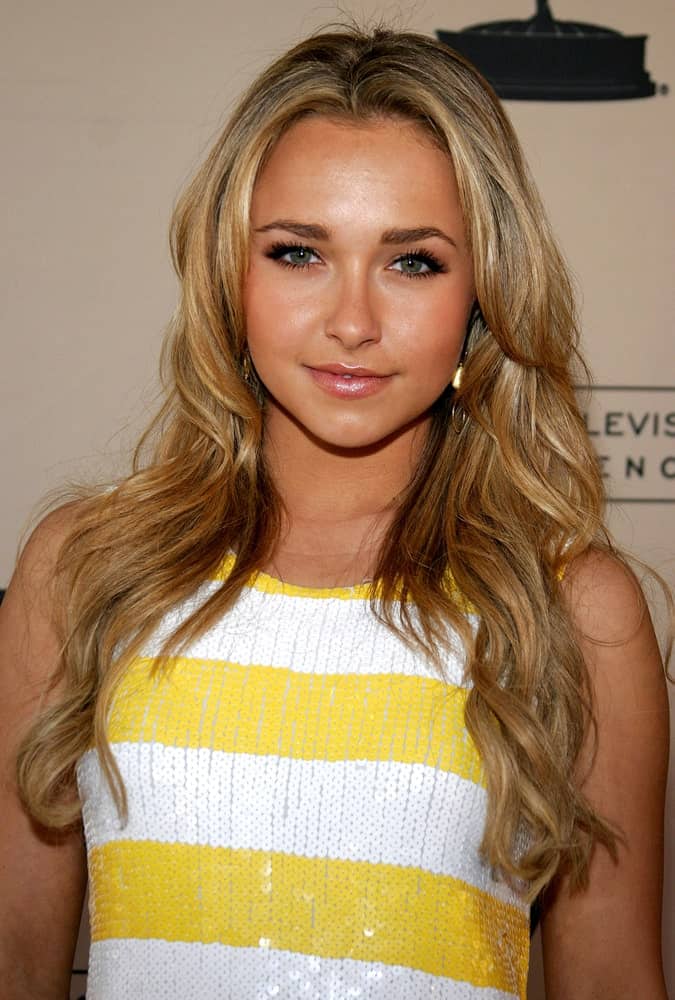 The model showcased a chic look with a striped yellow dress accentuated by her long tousled hair that's highlighted. This was worn during the Academy of Television Arts & Sciences Presentation An Evening with "Heroes" held on April 23, 2007.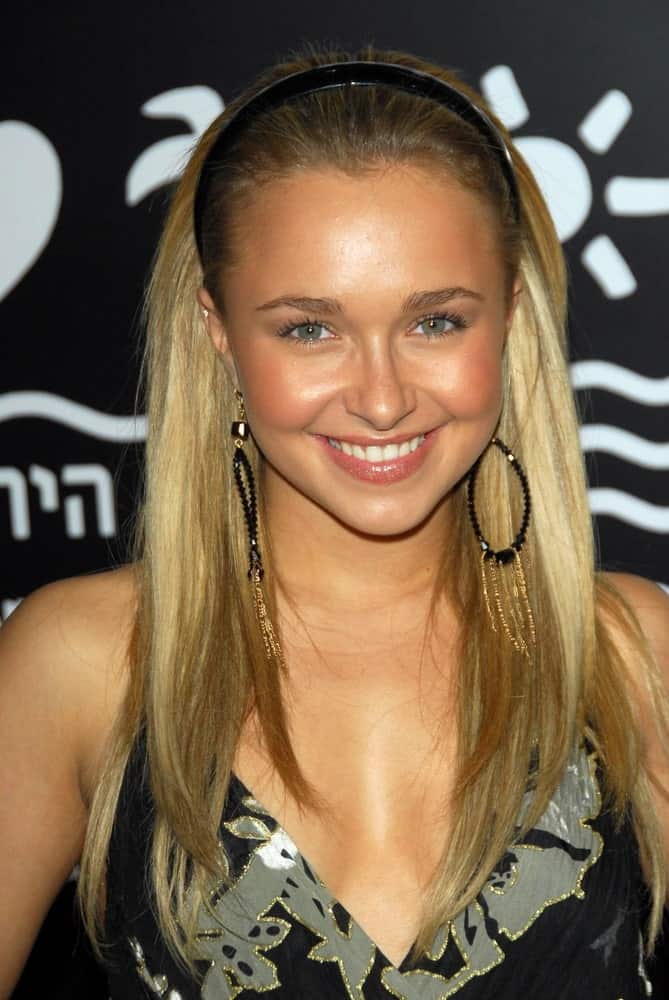 The actress sports a loose hairstyle that's slicked back by a headband. It is paired with charming boho earrings that she wore during the world premiere of "Rocky Balboa" on December 13, 2006.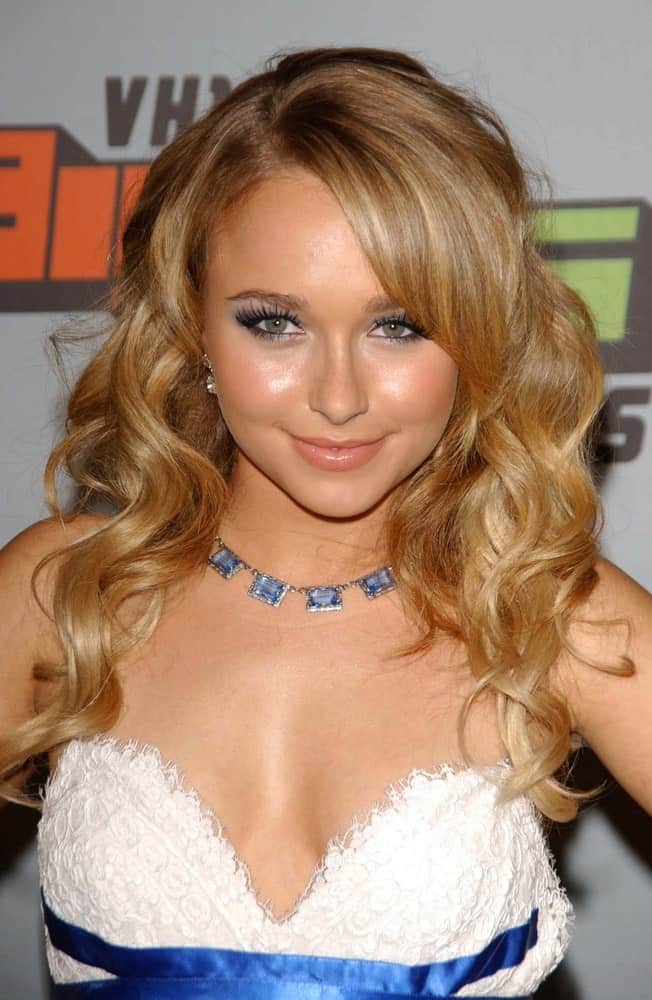 Hayden Panettiere looked gorgeous in a white lace dress paired with a stunning sapphire necklace. It was completed with a voluminous wavy hair that she wore at the VH1 Big in '06 Awards on December 02, 2006.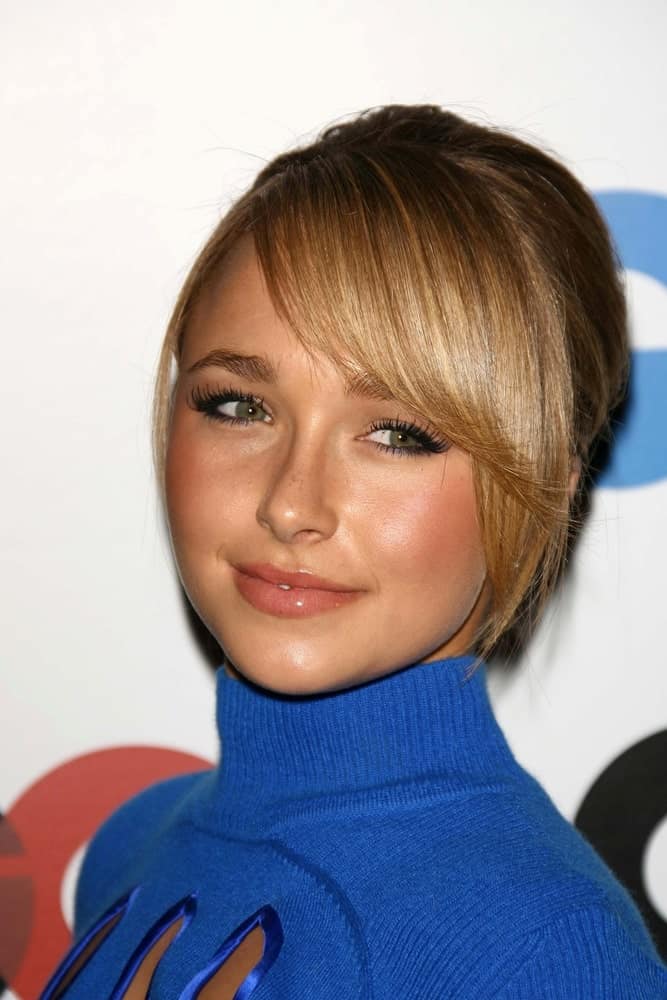 During the GQ Man of the Year Awards at Sunset Tower Hotel on November 29, 2006, sweet Panettiere exhibited a charismatic look with a blue turtleneck dress and her short blonde hair arranged in a neat bun with side-swept bangs.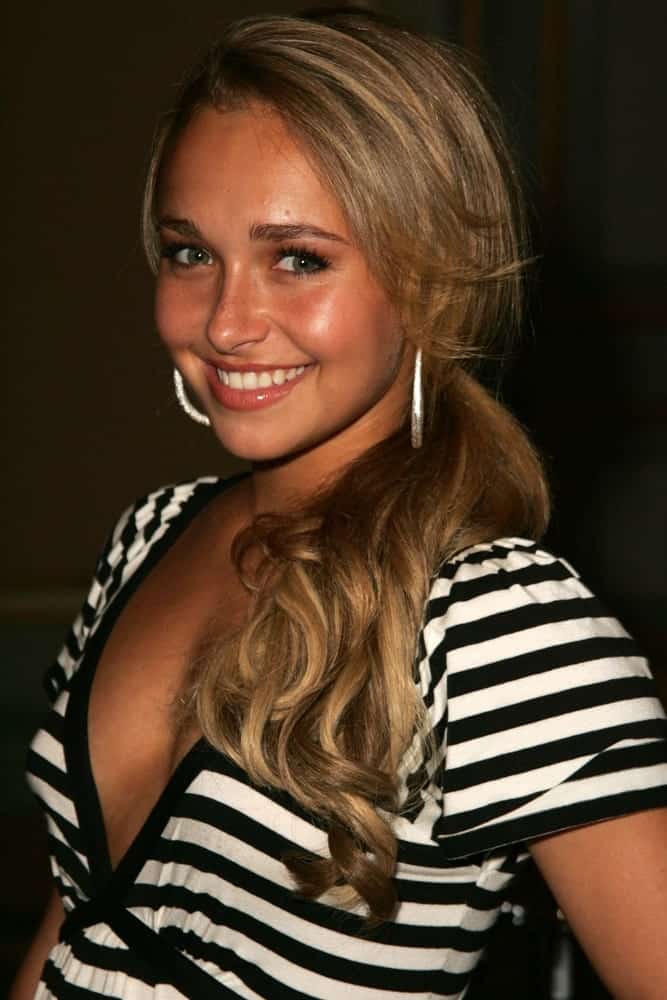 The actress flashed a sweet smile showcasing her low-tied ponytail that has defined curls on its ends. It was accentuated with hoop earrings that she wore at the NBC TCA Press Tour at Ritz Carlton Huntington Hotel on July 22, 2006.