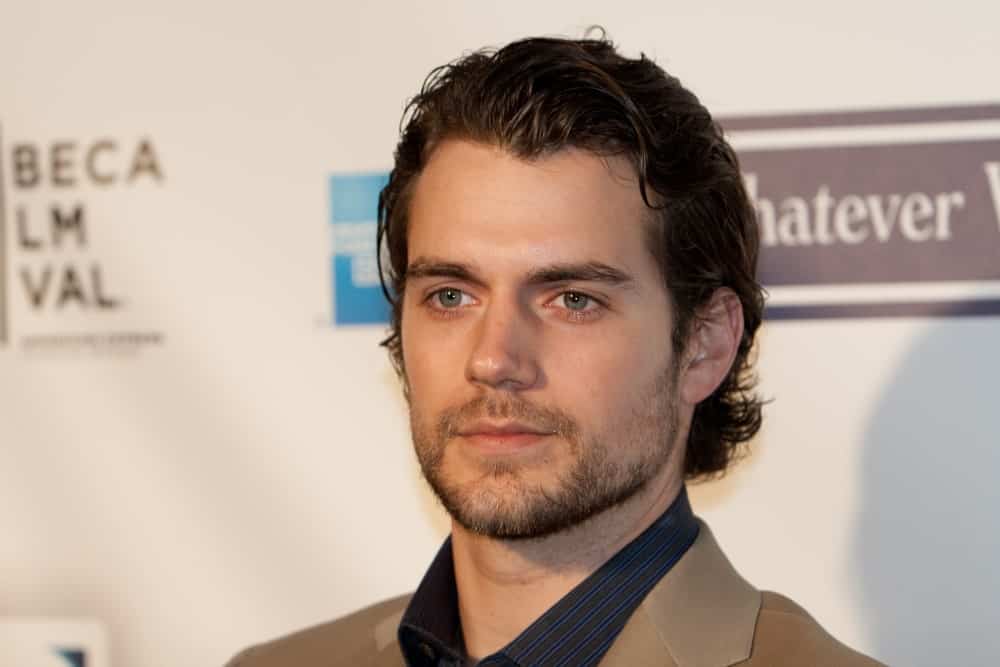 The ever famous Superman of DC Extended Universe has come to life through the superb portrayal of British actor Henry William Dalgliesh Cavill. With his classic Hollywood look, broad shoulders and his fabulous wavy dark hair, he was definitely perfect for the role.
Henry Cavill began his career in the films "Laguna" (2001) and Kevin Reynold's adaptation of "The Count of Monte Cristo" (2002). He is best remembered in the movies "The Man from U.N.C.L.E." (2015) where he played the role of an American super spy Napoleon Solo sporting a slicked back coif, "Mission: Impossible – Fallout" (2018) playing the role of a slick villain August Walker with short swept-back hairstyle plus a badass mustache and his Superman roles with various cool hairstyles in "Man of Steel" (2013), "Batman v Superman: Dawn of Justice" (2016), and "Justice League" (2017).
The renowned star has also been considered and auditioned for significant roles which he unfortunately missed. One role that he auditioned for was the ill-fated wizard Cedric Diggory in "Harry Potter and The Goble of Fire". Sadly, Robert Pattinson got the role and this is not the first time these two went head-to-head. The author Stephenie Meyer considered Cavill to play the sparkly heartthrob vampire in her movie "Twilight" but when shooting has begun, he was already too old to play a high school guy. Again, Pattinson got the part. He was also screen-tested for James Bond's role in "Casino Royale" but he lost to Daniel Craig as he was deemed too young for the role. It was kinda disappointing as he turned down a role in "300" for this.
Those struggles have been one of the British actor's inspirations to develop and improve. With Superman's success, he clearly proved that he can do better. Today, he can be seen with a drastic new look rocking a flowing long white hair as Geralt of Rivia in Netflix's "The Witcher". It was actually a wig that the Witcher team has spent months perfecting it.  Now it can be seen with a more silver hue. So much more for his wig, let's now recall the action star's remarkable hairstyles over the years.
Photos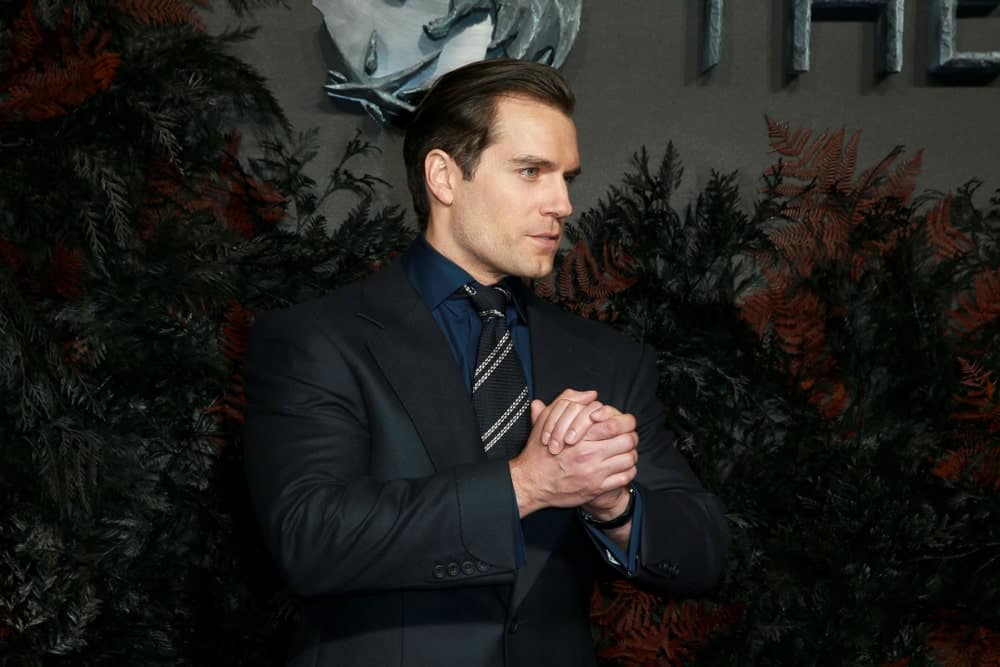 Henry Cavill pulled off a sophisticated formal look with a slicked-back hairstyle that was worn at "The Witcher" World premiere at the Vue Leicester Square last December 16, 2019.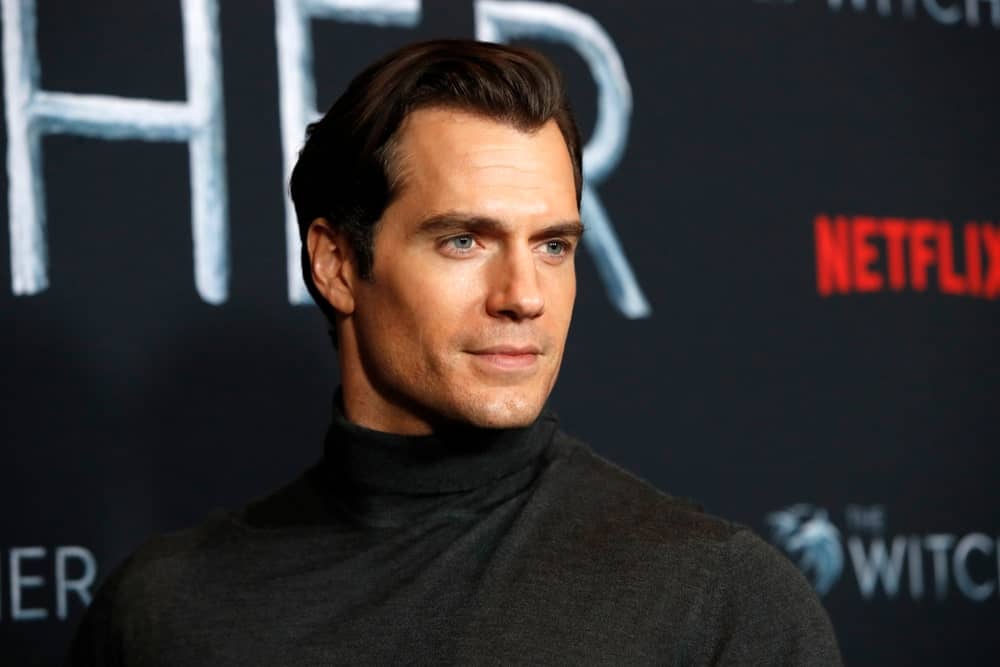 The English actor had a more volumized hair styled in a neat side-swept during the "The Witcher" Premiere Screening at the Egyptian Theater on December 3, 2019.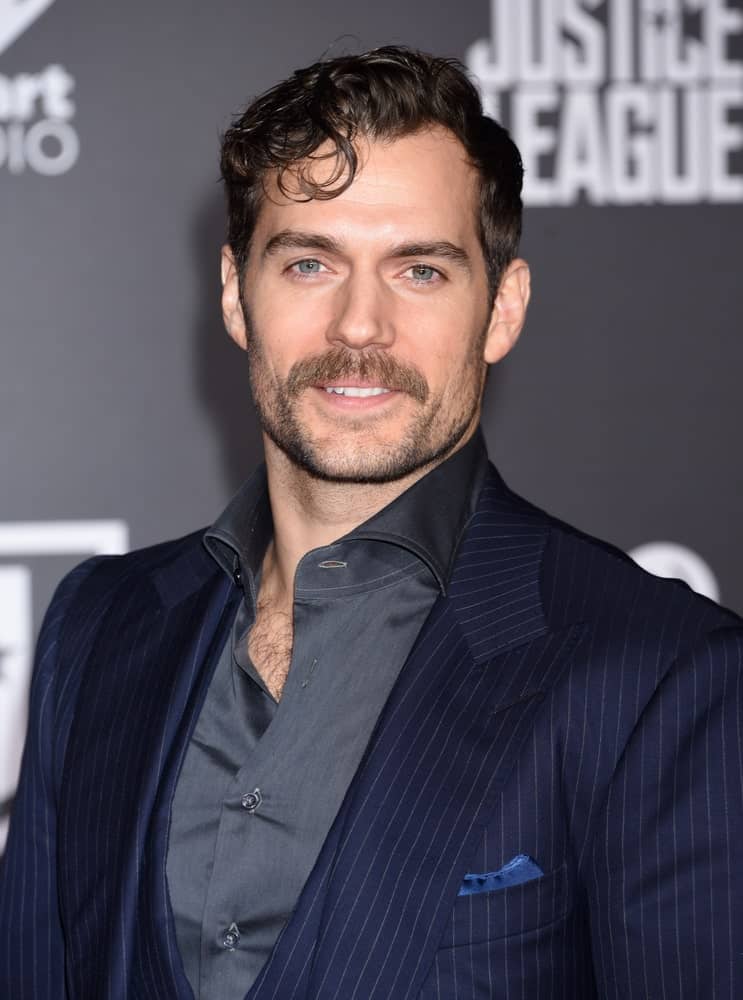 Henry Cavill sported a short wavy hairstyle incorporated with some curly bangs and a mustache at the "Justice League" World Premiere held last November 13, 2017.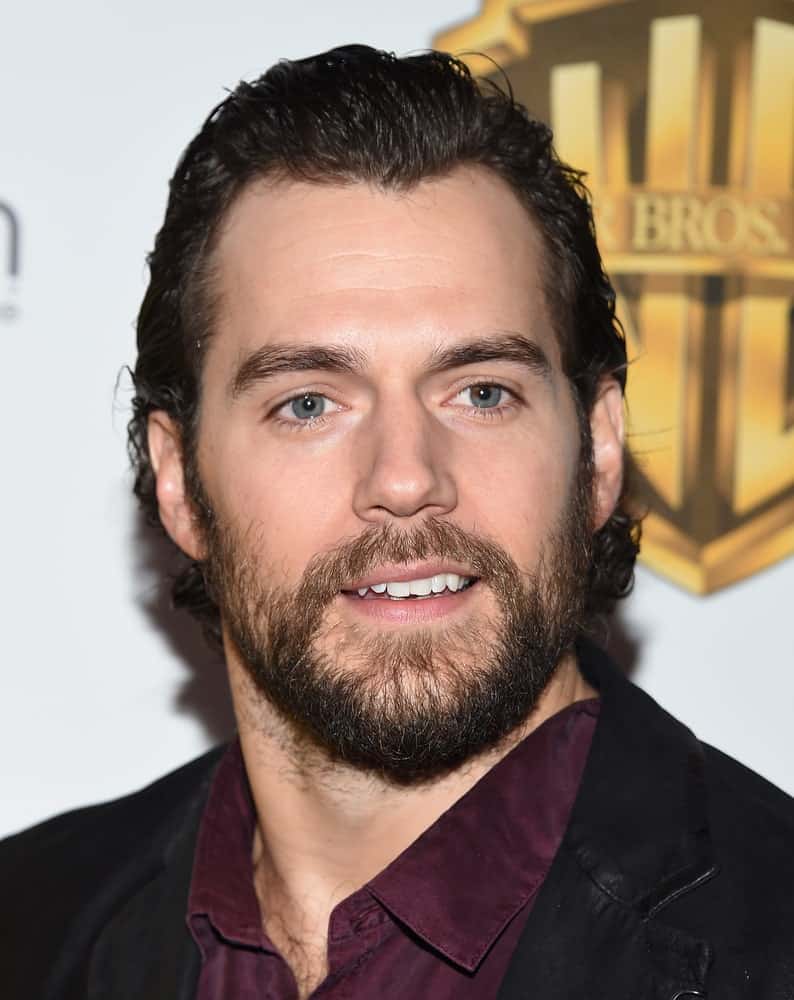 Henry Cavill went with a full beard and longer hair arranged in a gelled sweep back during the CinemaCon 2017-Warner Brothers on March 29, 2017.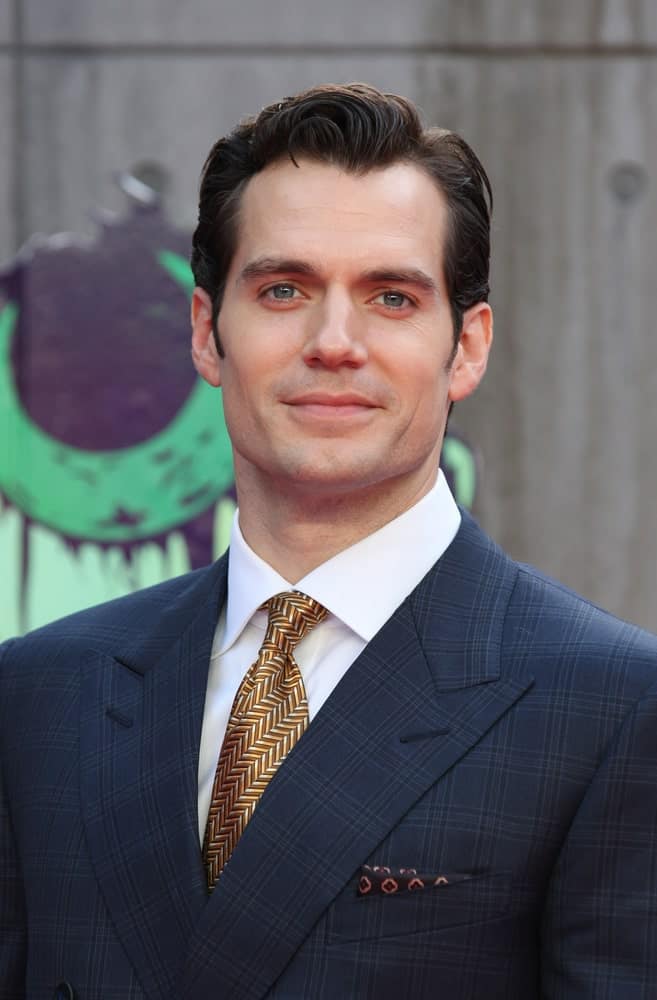 The actor looked dashing in a navy check suit paired with a formal side-swept hairstyle. This was taken at the Suicide Squad film premiere held in London on Aug 03, 2016.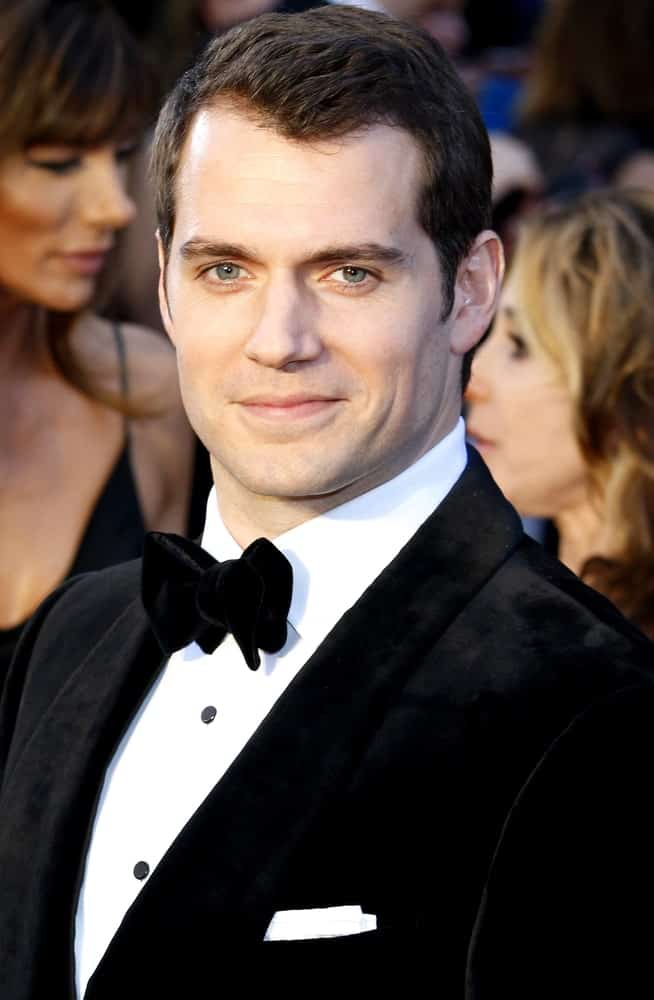 The actor opted for short textured black hair during the 88th Annual Academy Awards held at the Hollywood & Highland Center on February 28, 2016.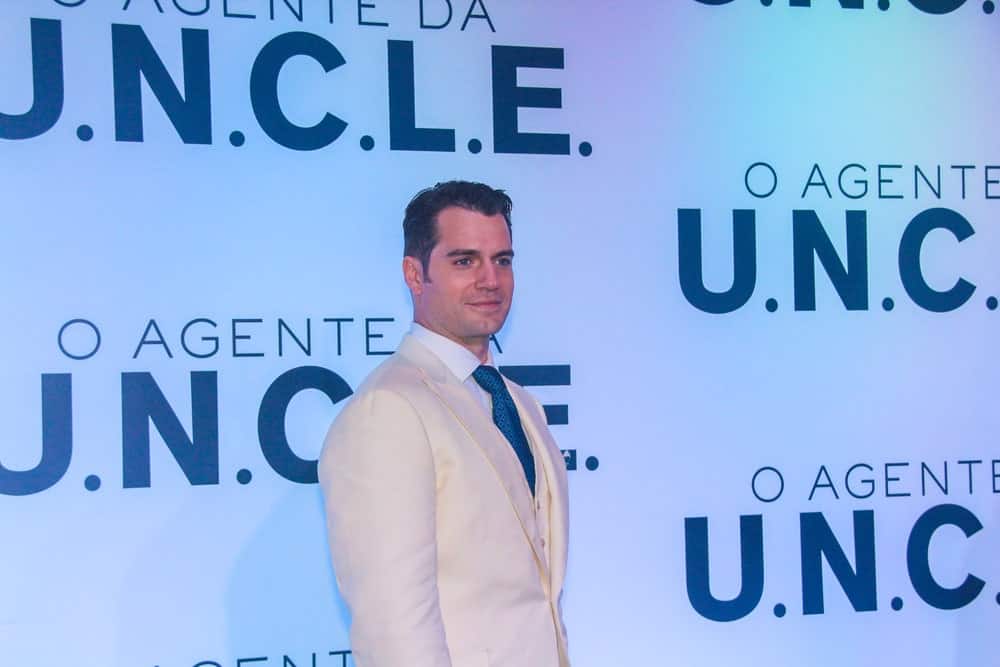 The actor exhibited a refined and cool aura at the Rio de Janeiro city premiere of "The Man From U.N.C.L.E." on August 25, 2015. He styled his black locks with a clean comb-over incorporated with sleek sideburns.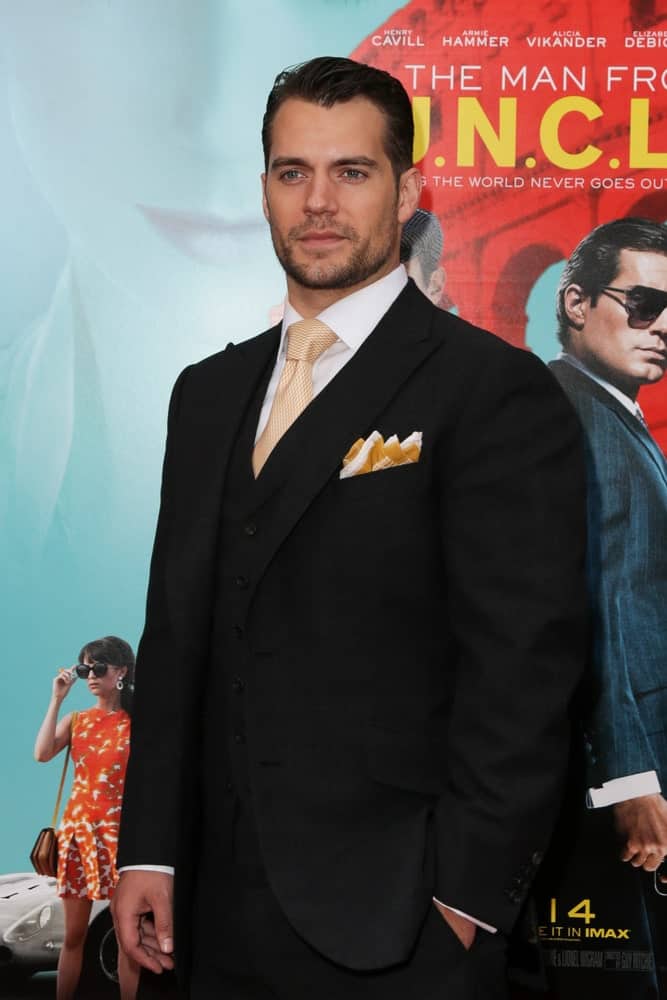 On August 10, 2015, Henry Cavill attended "The Man From U.N.C.L.E." New York premiere at the Ziegfeld Theatre with a sleek combed over hair complimenting his all-black suit.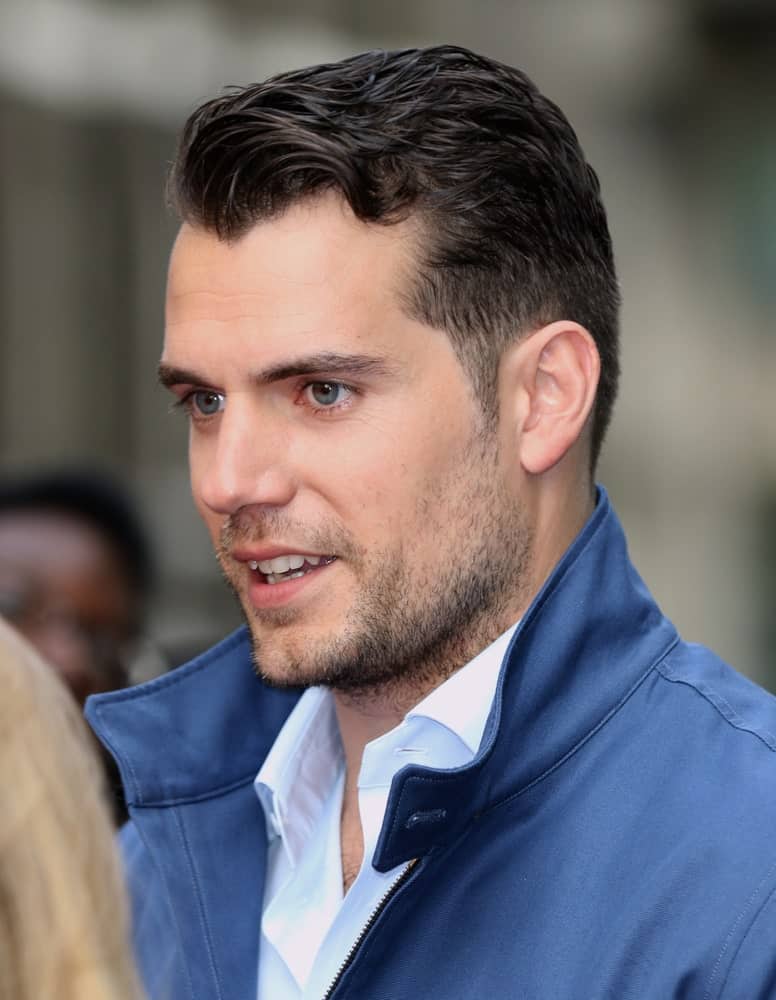 The action star is dazzling with his wavy wet quiff paired with a growing beard during The Man from U.N.C.L.E. UK film premiere at Somerset House on Aug 7, 2015.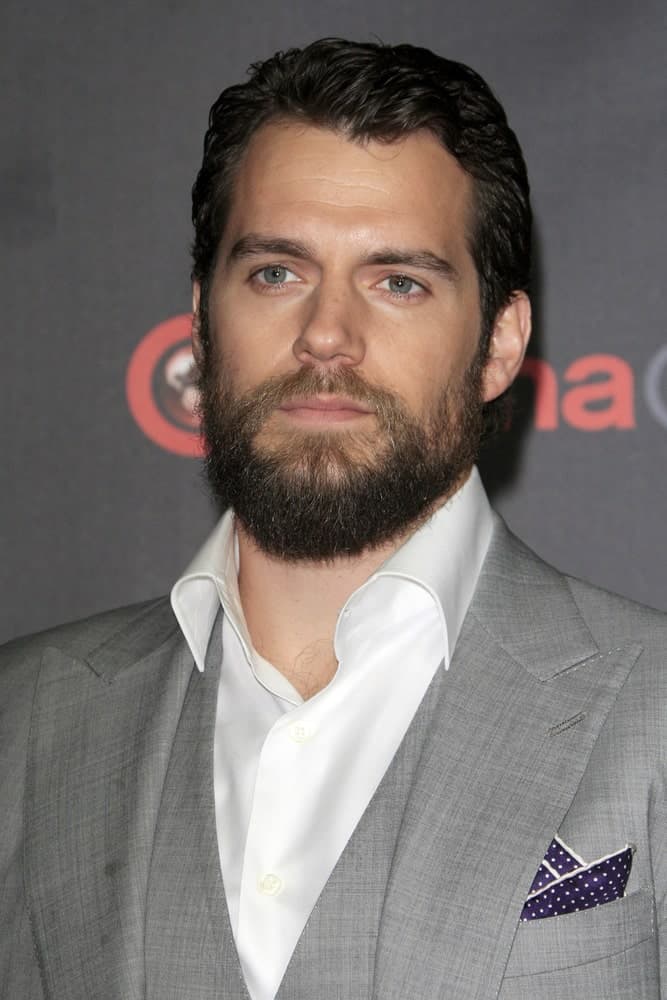 Henry Cavill arrived for the Warner Brothers 2015 Presentation at Cinemacon on April 21, 2015, with short gelled hair and a wild beard.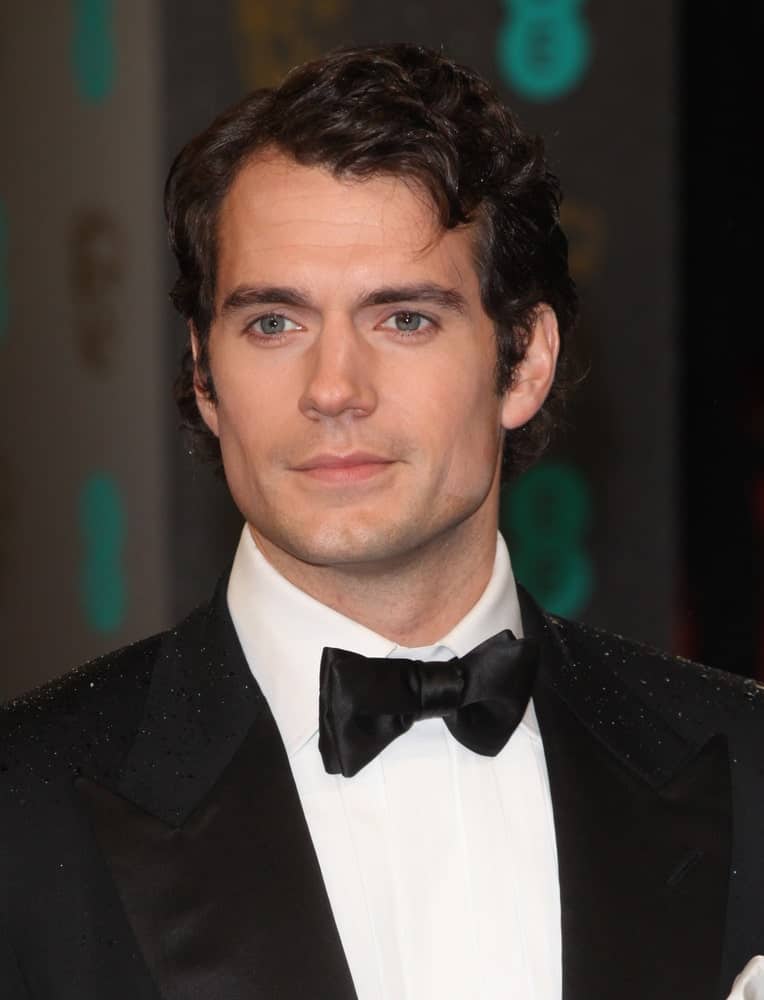 Henry Cavill exhibited his curly black hair with side-parting during the 2013 British Academy Film Awards, at the Royal Opera House, London last October 2nd.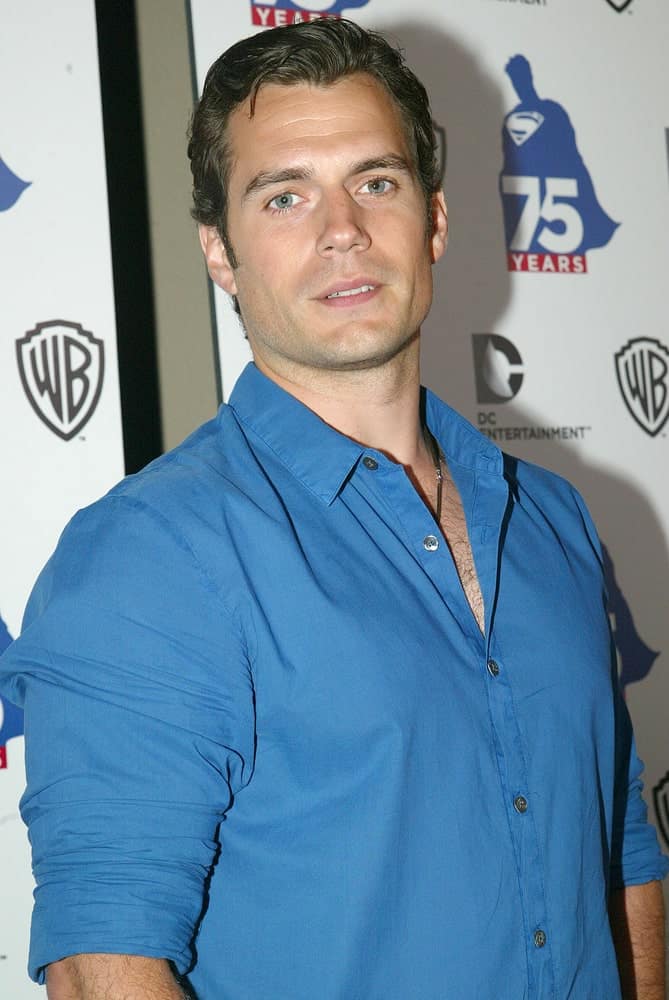 The actor opted for a little less formal look with a blue polo and a sweep back hairstyle at the DC Entertainment and Warner Bros.Superman 75th anniversary party during San Diego Comic-Con last July 19, 2013.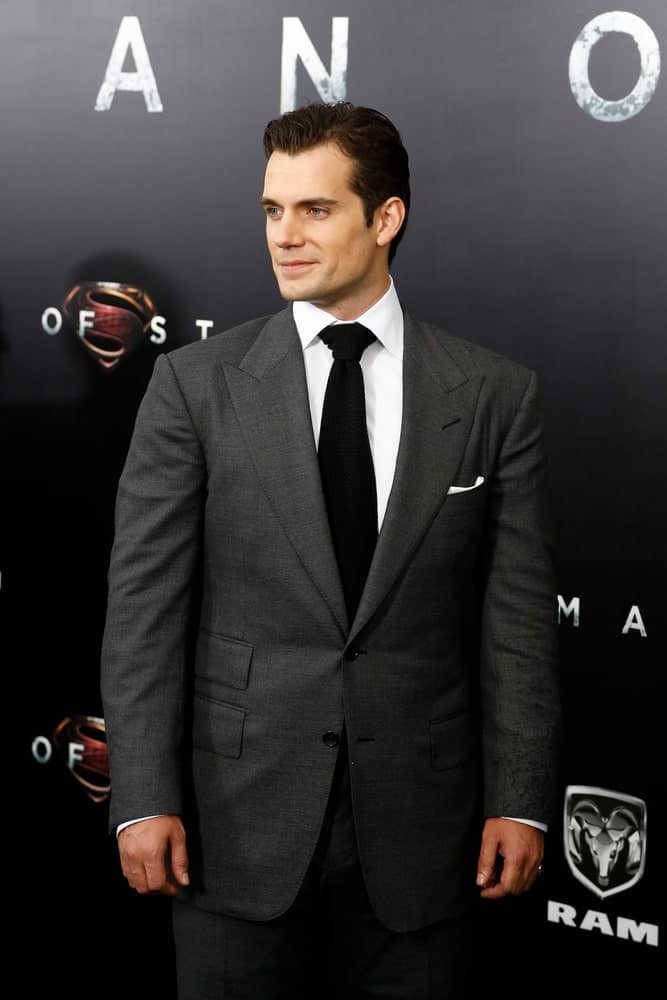 The Superman star looking all gorgeous and classy sporting a neat side-swept which is a perfect match in his gray suit. This look was worn at the world premiere of "Man of Steel" held at Alice Tully Hall on June 10, 2013.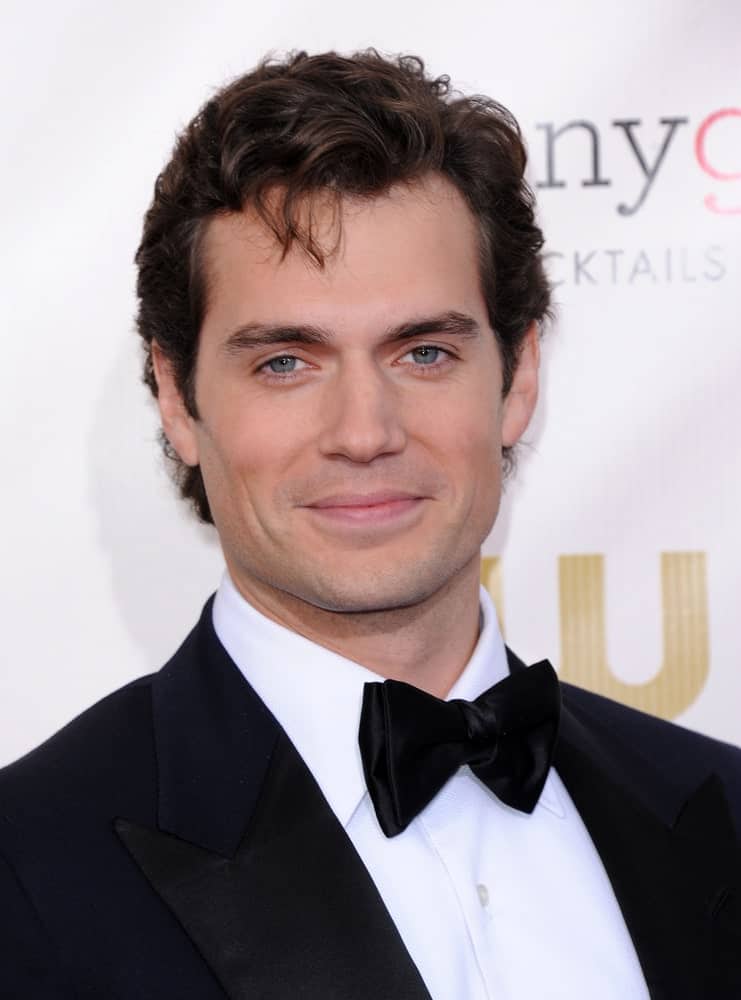 During the Critic's Choice Awards 2013 on January 10th, Henry Cavill appeared with short shaggy hair complementing his classic black suit.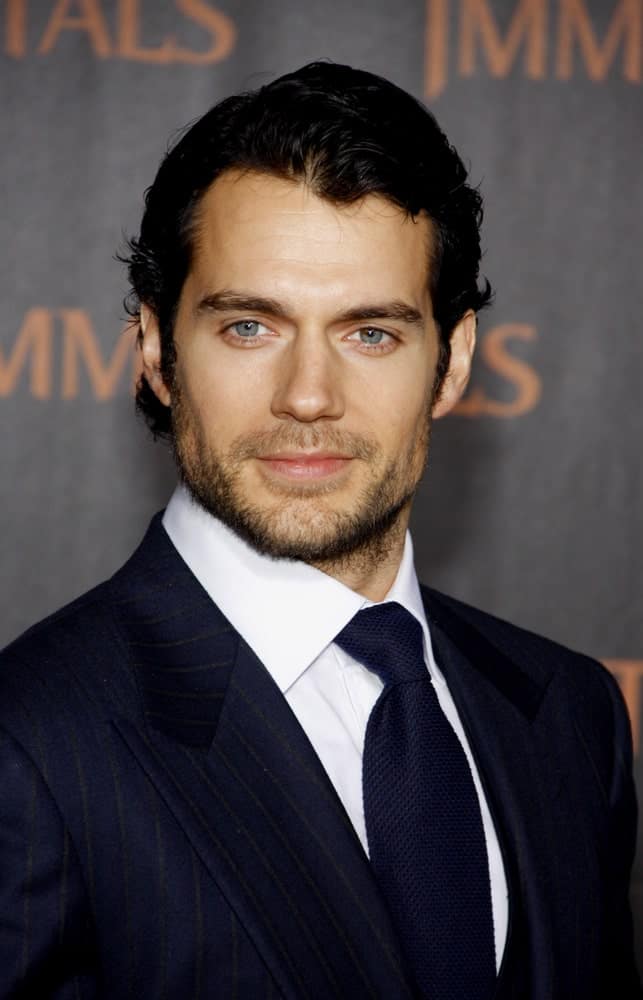 The actor showed off his lustrous black hair paired with a stubble beard at the World premiere of "Immortals" held at Nokia LA Live, Los Angeles on November 7, 2011.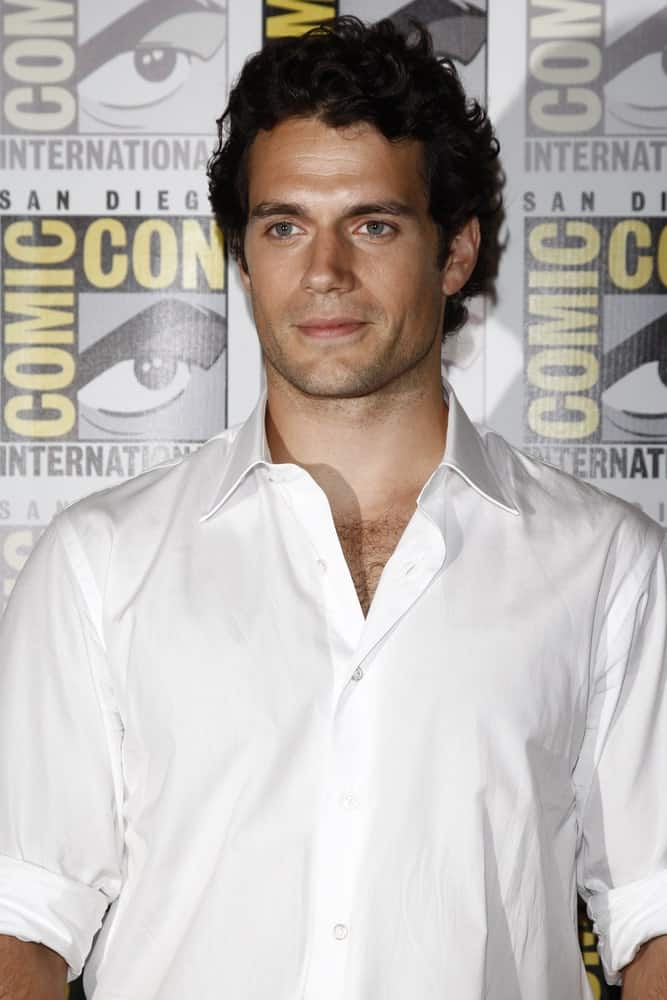 Henry Cavill was seen at the press panel for 'Immortals' at Comic-Con 2011 last July 23rd showcasing his black curly hair contrasting his white button-down polo.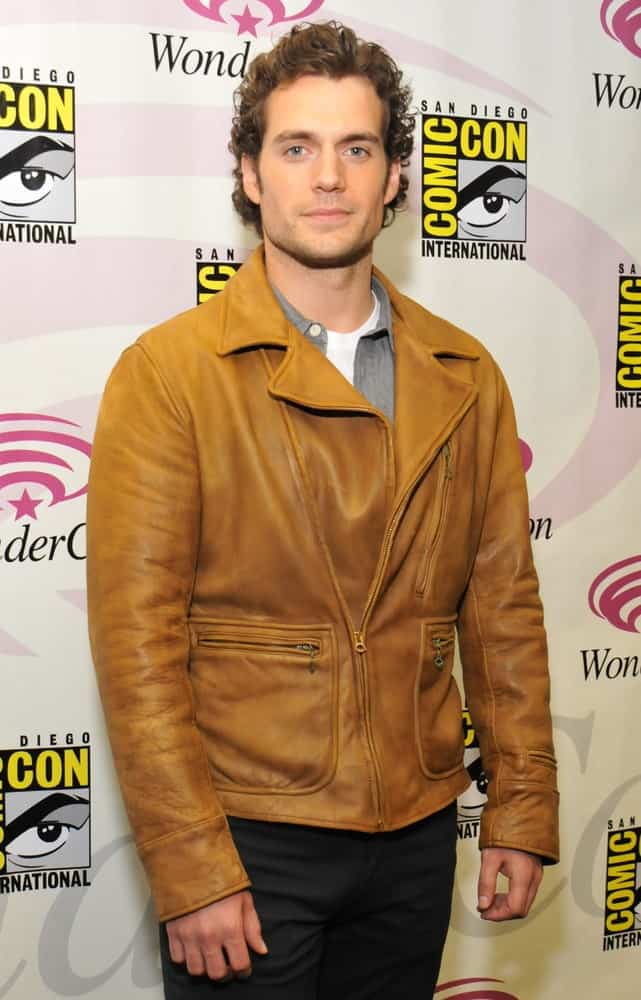 The actor poses for the gathered press during the Wonder-Con convention held on April 2, 2011. He sported an edgy yet classy look featuring his medium-length wavy hair paired with a brown leather jacket.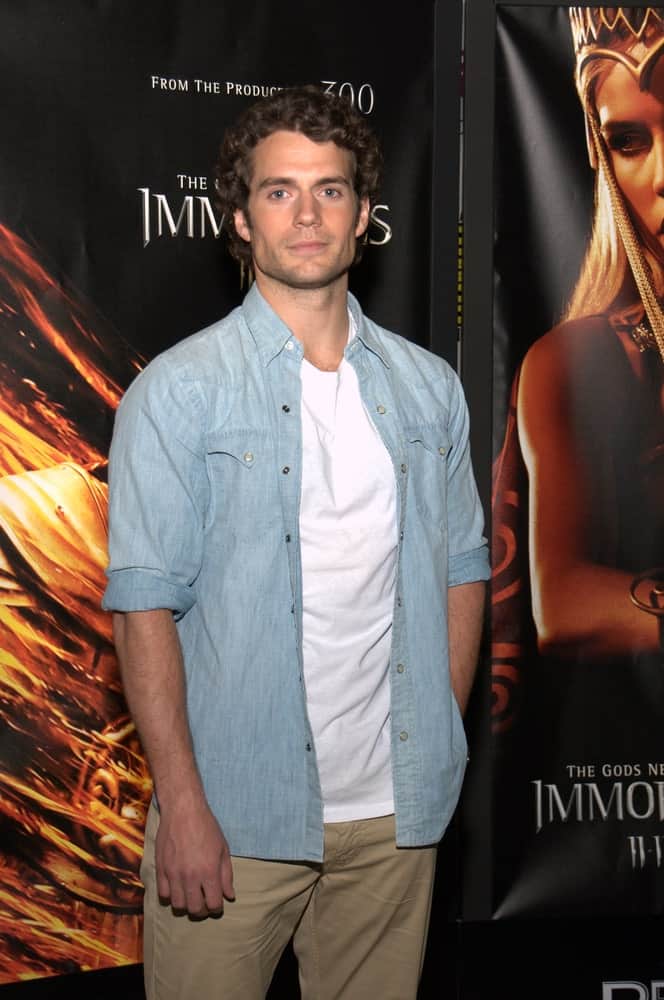 The actor made an appearance at the unveiling of the poster for "The Immortals" during the Wonder-Con convention on April 1, 2011, rocking his loose defined curls.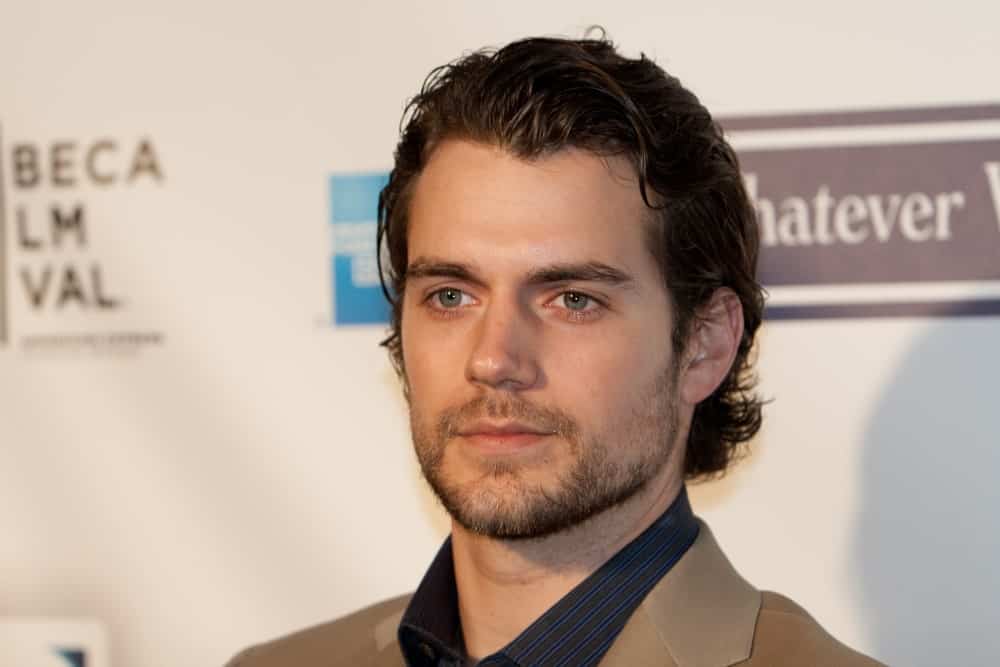 Actor Henry Cavill tousled his wavy black hair for the 8th Annual Tribeca Film Festival 'Whatever Works' premiere at the Ziegfeld on April 22, 2009.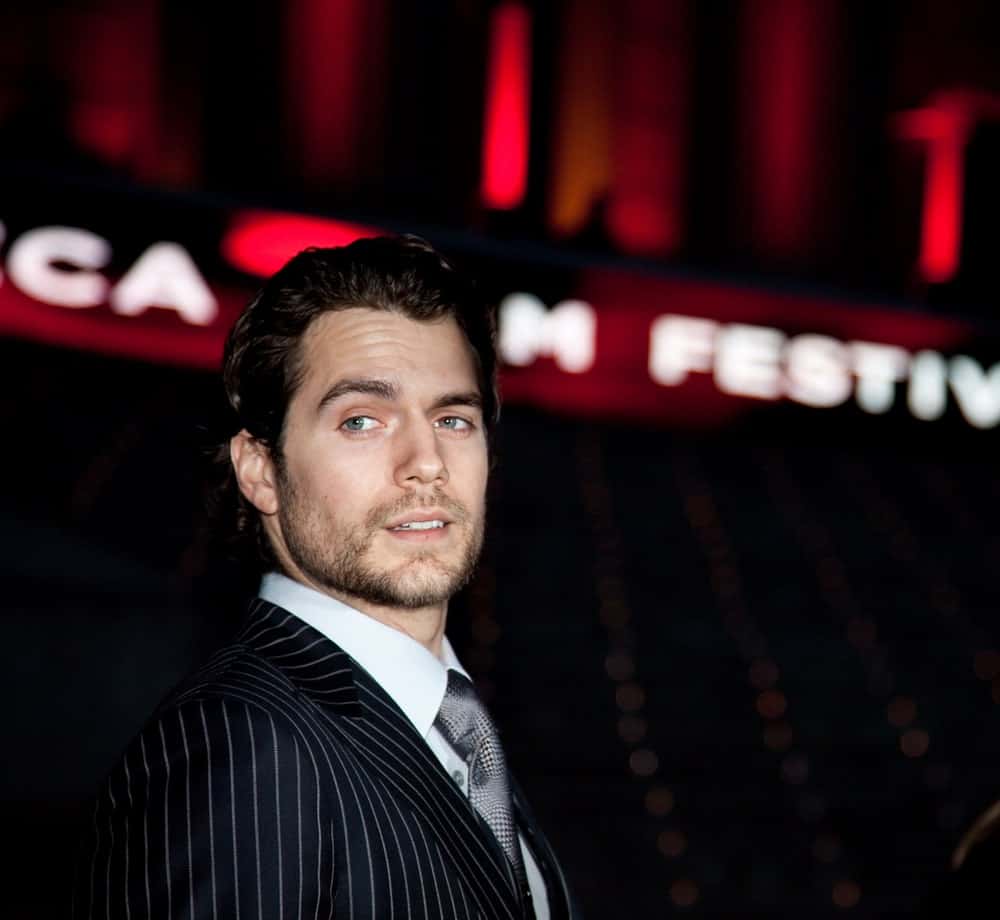 The actor looked gorgeous in a black striped suit along with a gelled slicked back hairstyle worn at the Vanity Fair party during the 8th annual Tribeca Film Festival on April 21, 2009.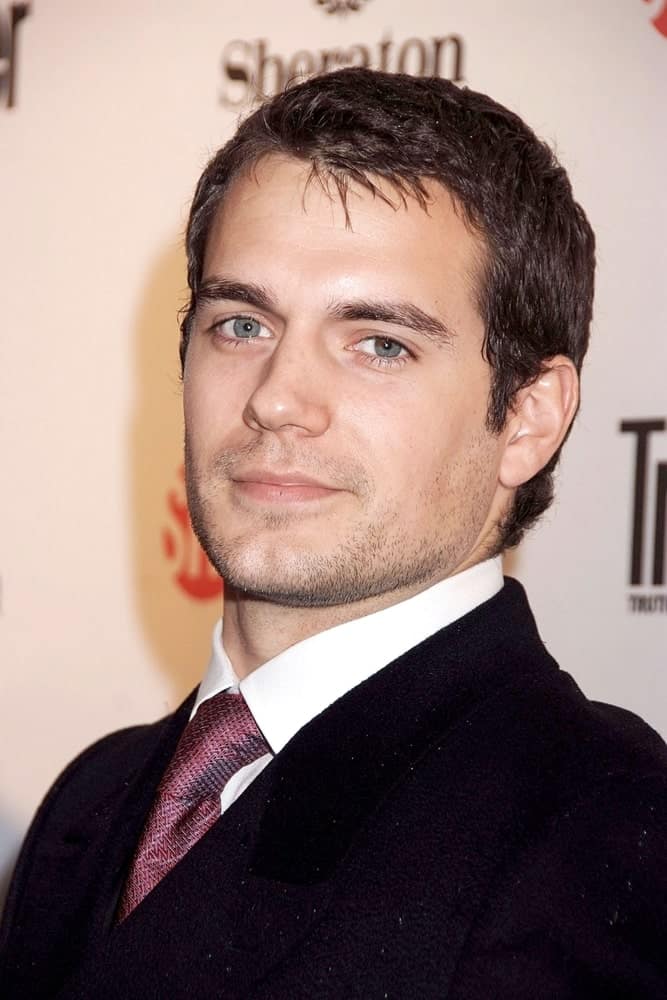 Henry Cavill incorporates his crew cut hairstyle with few strands of short bangs during the Showtime Hosts World Premiere Screening of THE TUDORS Season 2 held on March 19, 2008.