If you have grown up watching Lizzie McGuire of Disney then you must remember Hilary Duff's hair. People loved her curls, clips and butterfly clips. She not only experimented with her hair during the show but after the show ended in 2004; she continued her habit of changing hairstyles and colors. In 2000 she had blunt bangs in front.
She had straight mid-length hair with some strands of crippled hair as well nicely placed in between the straight hair. She used different types of accessories to bring a change in the look. In 2001, during the show, she had pink and purple color highlights in between her blonde straight hair.
Here's Hilary Duff's hairstyles over the years.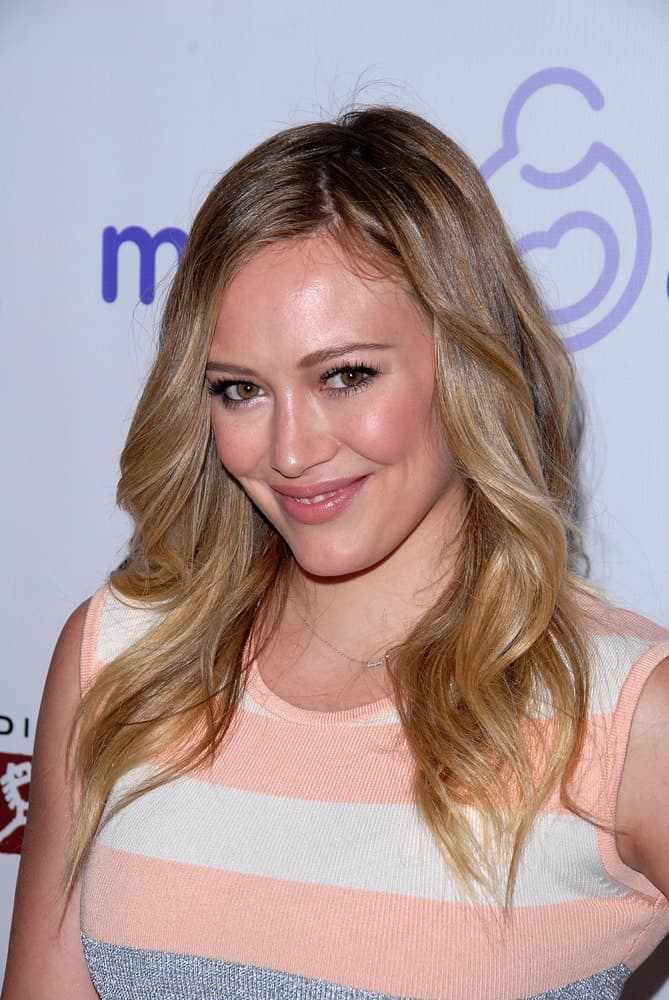 The actress is wearing her loose BOHO waves confidently at the 2012 March Of Dimes Celebration Of Babies event on December 7, 2012.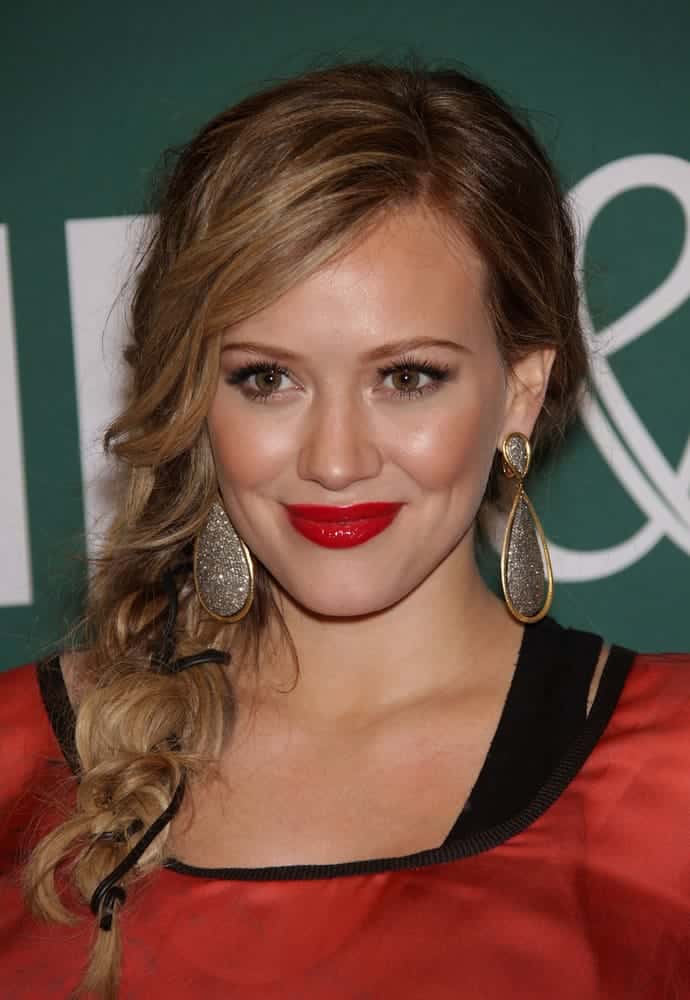 She's wearing an interesting fishtail side braid for with feathered bangs her blonde waves as she signs for 'Devoted' on October 14, 2011.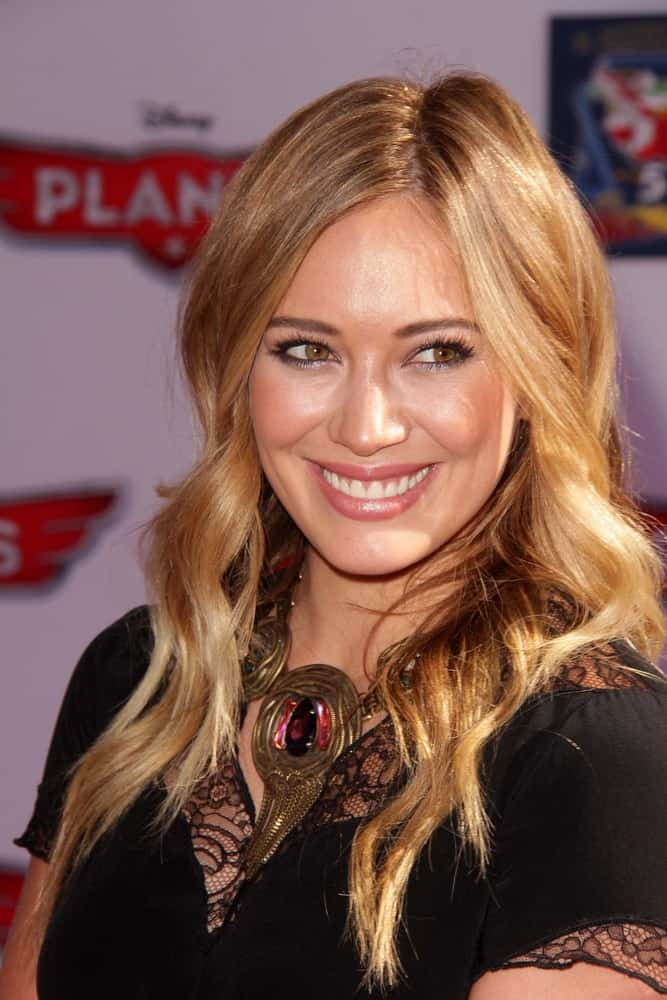 This celeb hits the "Planes" World Premiere on August 5, 2013 with her loose, side-parted pretty waves.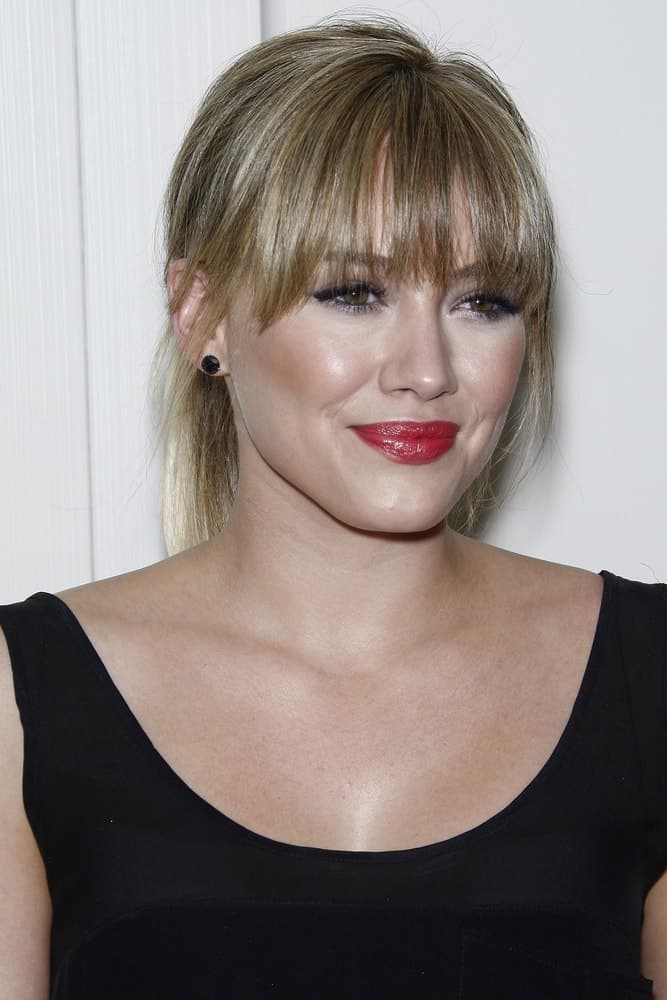 Her look perfectly demonstrates the messy ponytail with wispy bangs at the Kimberly Snyder Book Launch Party For 'The Beauty Detox Solution' on April 13, 2011.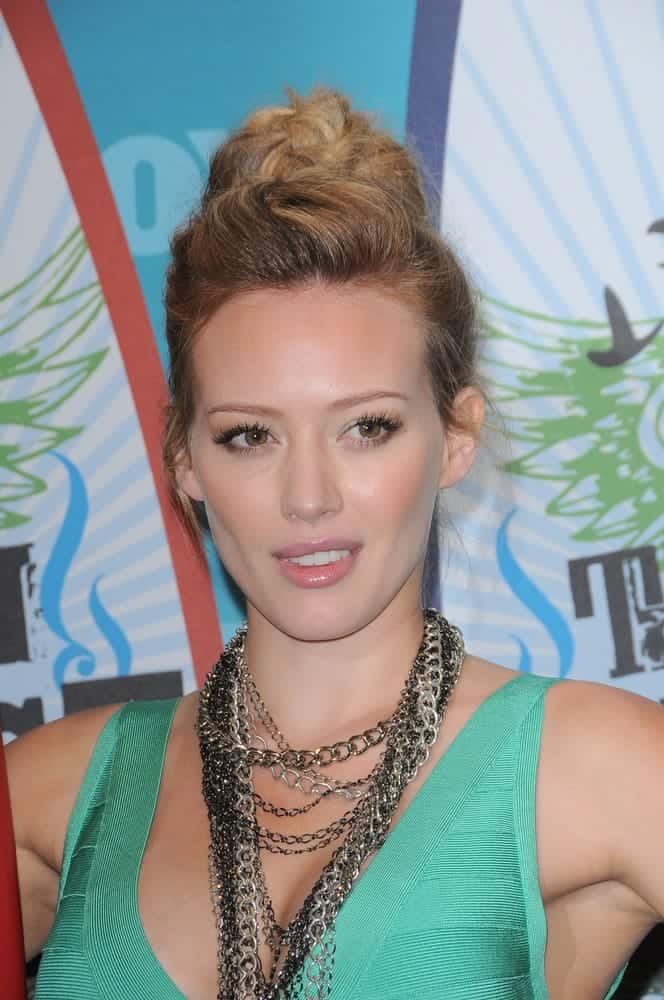 She gathered all her dark brow tresses into top knot 'do at the 2010 Teen Choice Awards on August 8, 2010.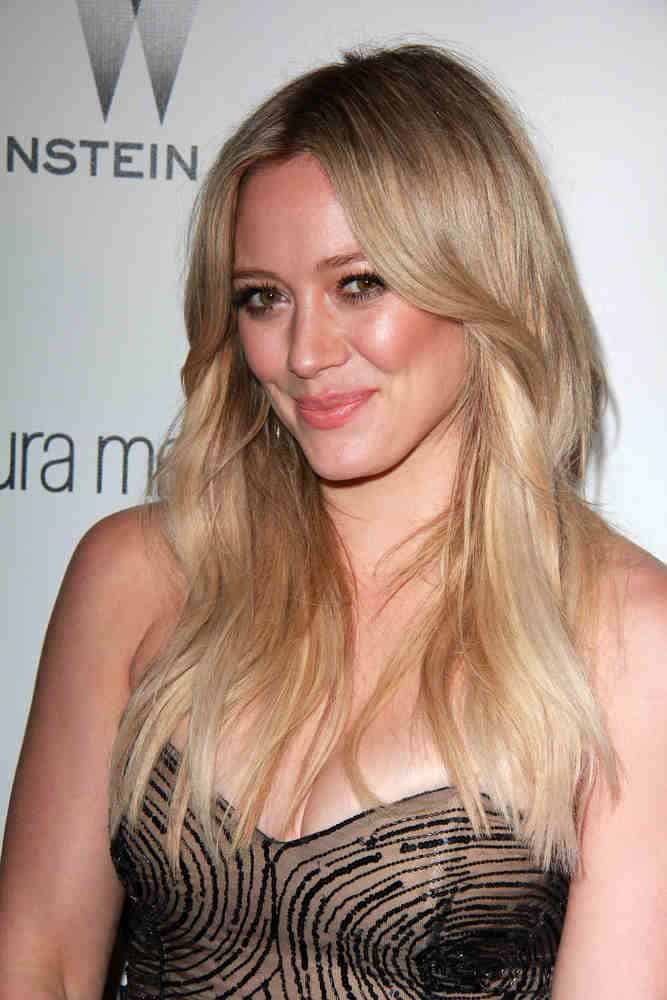 Hilary Duff looks fresh in this long loose waves, a gorgeous look she wears for The Weinstein Company / Netflix Golden Globes After Party held on January 11, 2015.
Her hairstyle ideas came out of the box. Once she tried an updo and fixed the hair using chopsticks. She wore a kimono style dress and the idea really seemed to fit in. In 2007 she dyed her hair brown because of a movie she was doing at that time. She had wavy long hair and it looked very feminine and matured, unlike her other hairstyles.
In 2009, she went with her signature updo, but this time it was much descent and without any accessories. The ombre color which she tried in 2011 really suited her complexion.
She looked lovely in that straight voluminous hair. She had some front layers too. Well, it's Hilary Duff, and you really can't predict her fashion sense. In 2015, she went all teal blue. She simply wanted her hair to look like the ocean and so she tried this wavy long hairstyle. The same year she changed her hair color to grey and then platinum. The following year we saw her hair chopped and the hair had some pink shades.
Hilary Duff was considered to be a teen idol. The young women loved her bold fashion ideas. She became a known face after appearing in the television series of Disney Channel 'Lizzie McGuire'. It ran successfully from 2001 to 2004 and then there was a film adaptation of this series as well due to it's huge popularity. Duff is also a singer.
She released her album 'Santa Claus Lane' in 2002. Her second album 'Metamorphosis' released in 2003 became a huge success and made it to the Billboard charts. The album was not only successful in the US, but also in Canada and Japan.
She started gaining success both as an actress and as a singer. Her noted films include 'Cheaper by the Dozen sequels, A Cinderella Story, etc. Her albums 'Most Wanted' and 'Hilary Duff' go the platinum status. She even wrote a novel 'Elixir' that became the New York Best Seller.
She is involved with a lot of charity works. She donates money for natural disasters and is involved in various philanthropic works. She is an inspiration to many women. Even some celebrities have followed her footsteps. Hilary Duff will continue achieving more and keep on entertaining us with her multiple talents.