See how Ian Somerhalder sported various hairstyles over the years. Check out his excellent choices of haircuts along with attractive beard styles that speak gorgeous and sexy.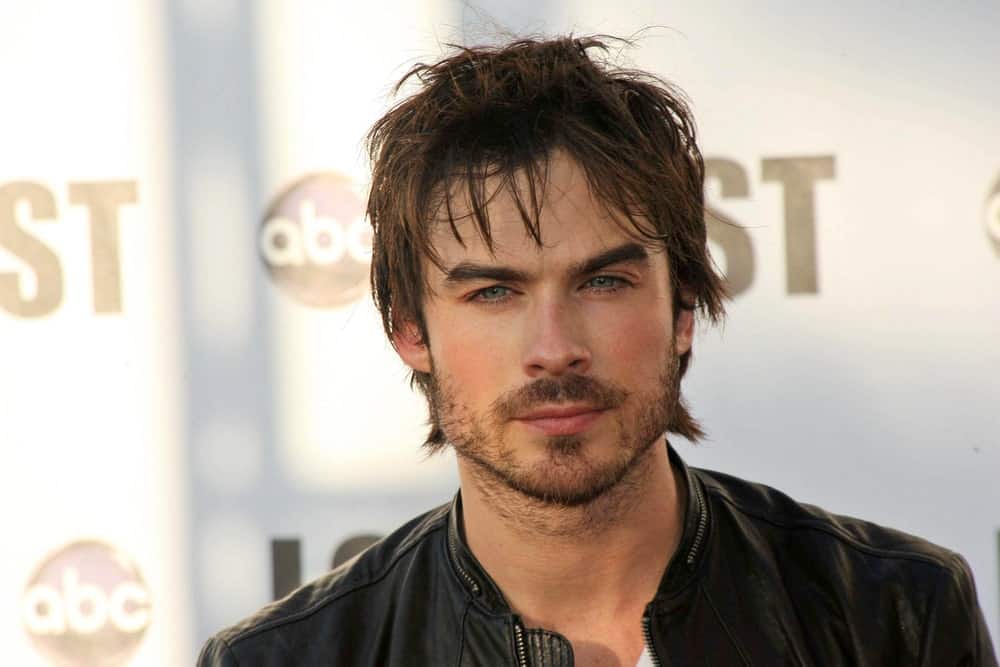 Ian Somerhalder's hairstyles are great inspirations for men. The Vampire Diaries star is very good looking and stylish. His hairstyles are modern and a trendsetter. He looks amazing in that short brunette hair. He keeps the hair parted in front. The hair on the front is a bit longer and it falls over the forehead giving him a very dashing look.
The short casual style also looks great on him. With no hair lying on the forehead, this style looks clean and suits any formal occasion. The messy style darker shade of hair suits any occasion.
This hairstyle had hairs cut short on the sides and back. In front, the hair was longer. For a different look, he once hands a longer hairstyle. The hair ran a bit below his neck and was parted in the middle. This straight hairstyle was quite different than his familiar styles.
For one of his roles, he changed his hairstyle to a shoulder-length one. The hair was parted in the middle and brushed towards the back. It had slight curls at the end. Another hairstyle he looked great on was the short hairstyle where his hair was cut short at the back and the front had fringes of straight hair lying all over the forehead. The hairstyle looked quite decent and it brought out the best features in him.
Ian Somerhalder started his career by working on various television series. He acted in the TV series 'Young Americans', 'Lost', In 2009, he played the role of vampire Damon Salvatore and became very popular. The series was one of the highest rating series of CW that time and his character was quite popular. He even directed some of the episodes of this television series. His performance was appreciated a lot and he received the People Choice Award and Teen Choice Award for it.
He has worked in a number of films throughout his career. In the movie 'Rules of Attraction', he played the role of a bisexual person. 'The Tournament' is another movie that is worth mentioning. He also worked in movies 'Pulse', 'Wake', 'Caught On Tape', etc. He worked as a model too. He appeared in a book called 'About Face' published by renowned photographer John Russo.
Somerhalder is involved in a number of environmental and social causes. He has worked towards saving wildlife from drilling disasters. He supports organizations working for animal protection. His organization 'Ian Somerhalder Foundation' works towards educating people about animals and the environment. This great actor has a very bright future. He will be seen directing films in the future. He will continue working for noble causes and inspire many young people to do so as well.
Here are Ian Somerhalder's hairstyles over the years.
Photos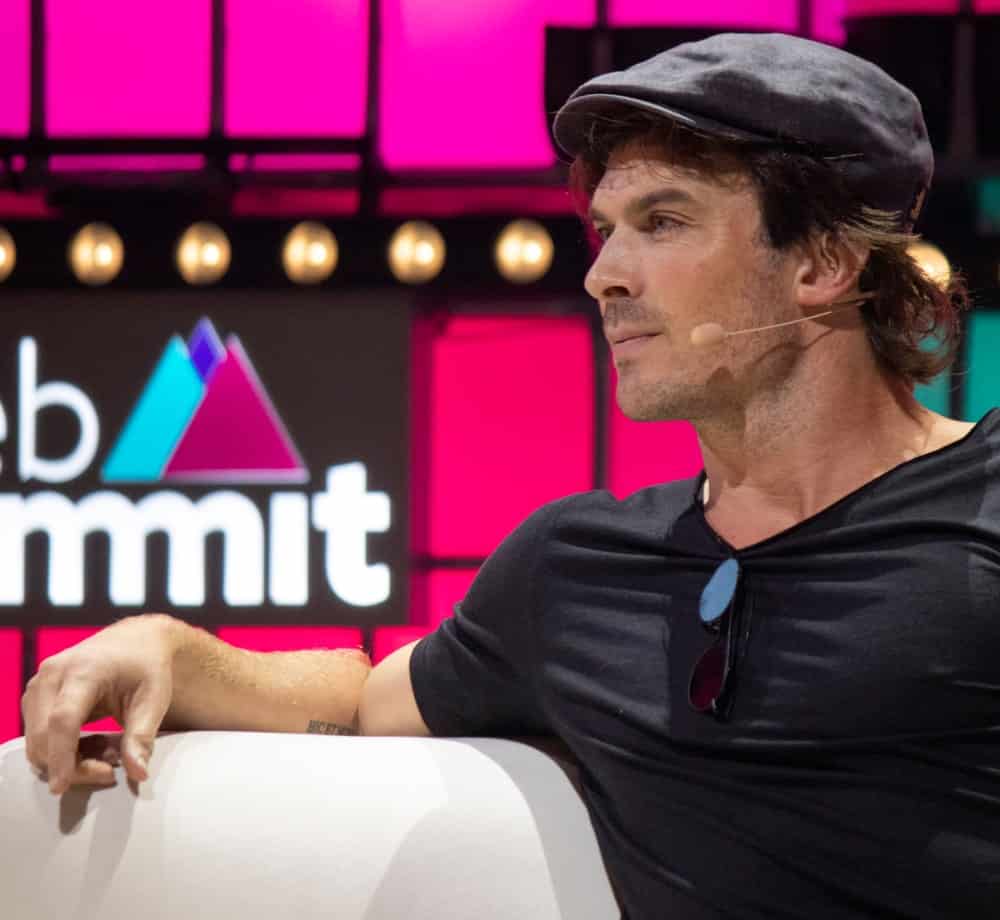 Ian Somerhalder during an interview at Web Summit in Lisbon last November 5, 2019, wearing a newsboy cap over his brunette locks. He had his beard in short stubble that complements his facial features.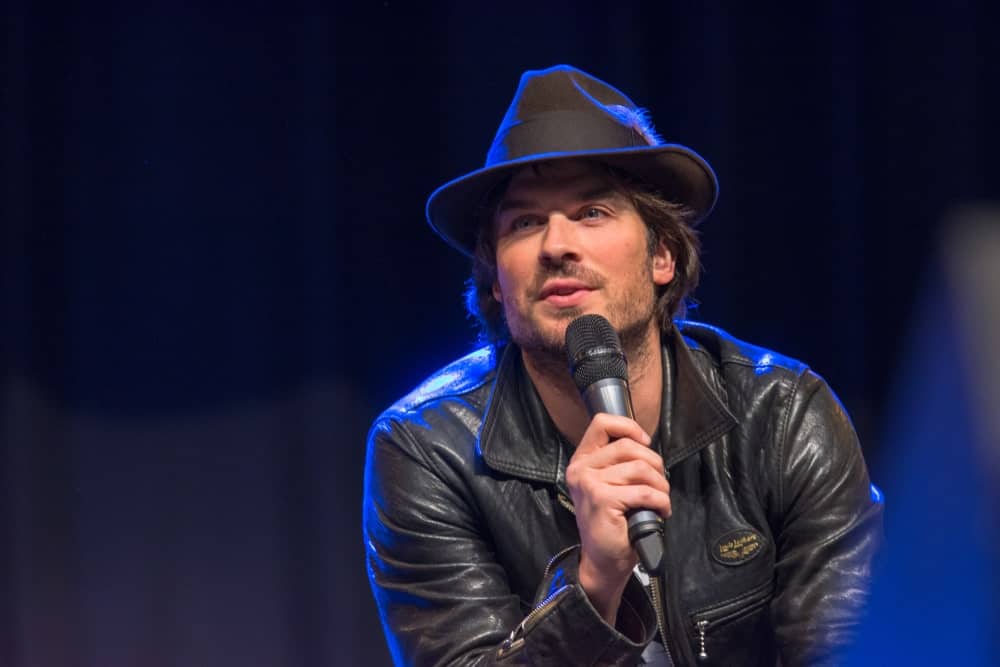 Actor Ian Somerhalder, a panel at the MagicCon, a three-day (March 23-25 2018) fantasy & mystery fan convention sporting a medium-length hairstyle with his fedora hat.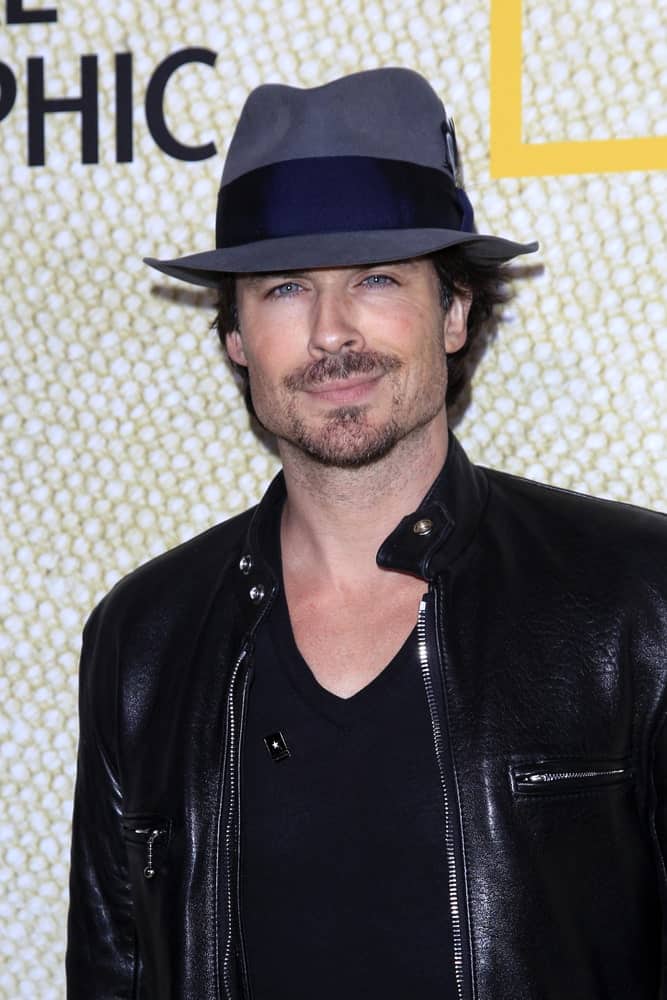 The actor was seen at the "The Long Road Home" Premiere Screening last October 30, 2017, on a trilby hat covering his dark locks while accentuating his short beard.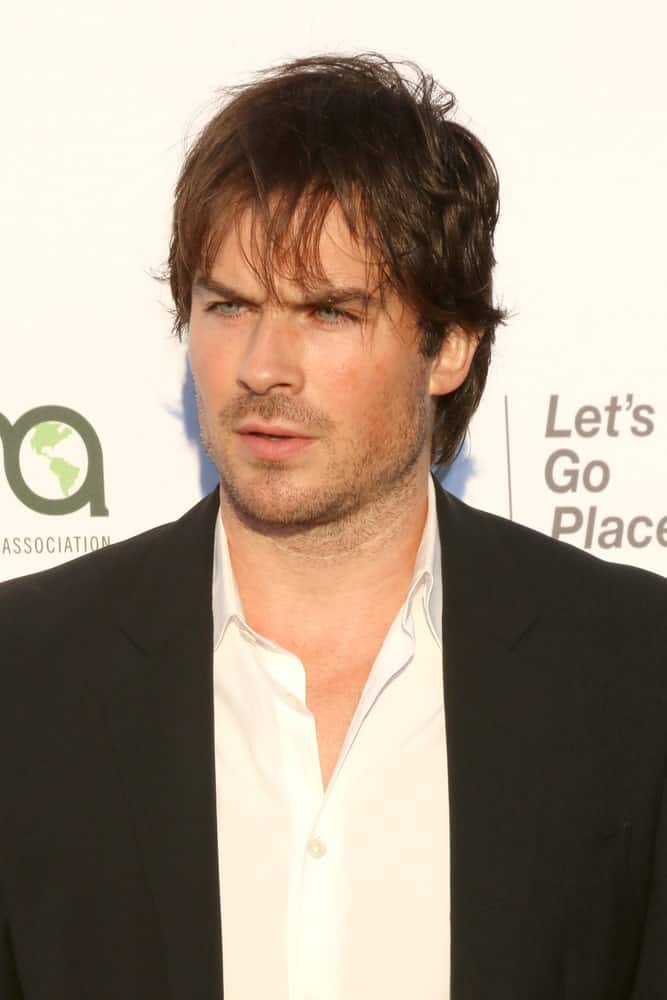 The actor looked attractive with his tousled hairstyle and some bangs during the 27th Environmental Media Awards at the Barker Hangaer on September 23, 2017.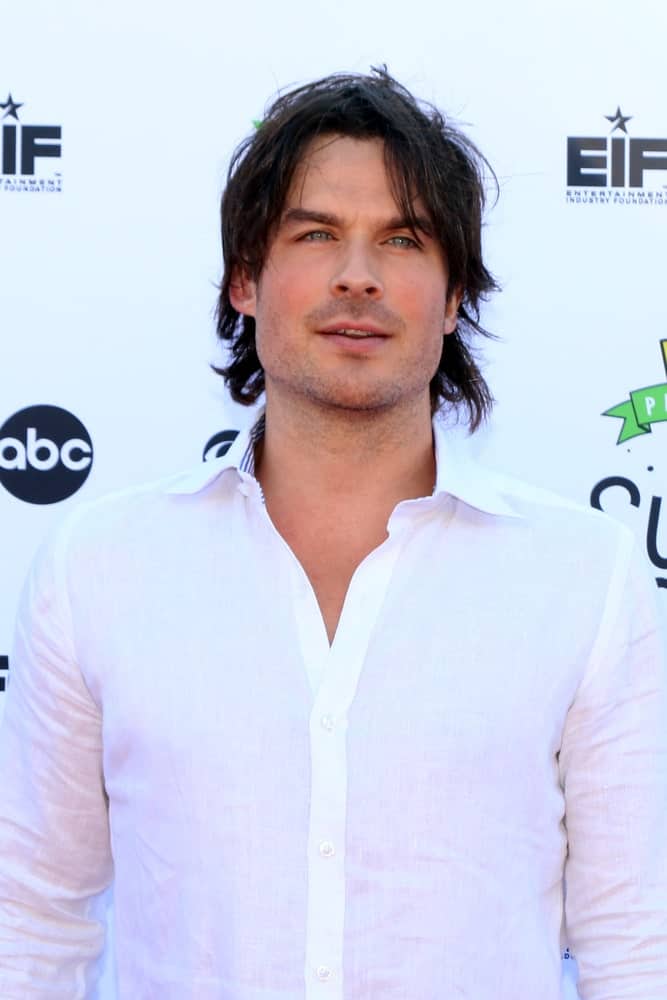 Ian Somerhalder rocked a messy hairstyle with his long locks at the EIF Presents: XQ Super School Live at the Barker Hanger on September 8, 2017. He complimented it with a white button-down polo for a fresh look.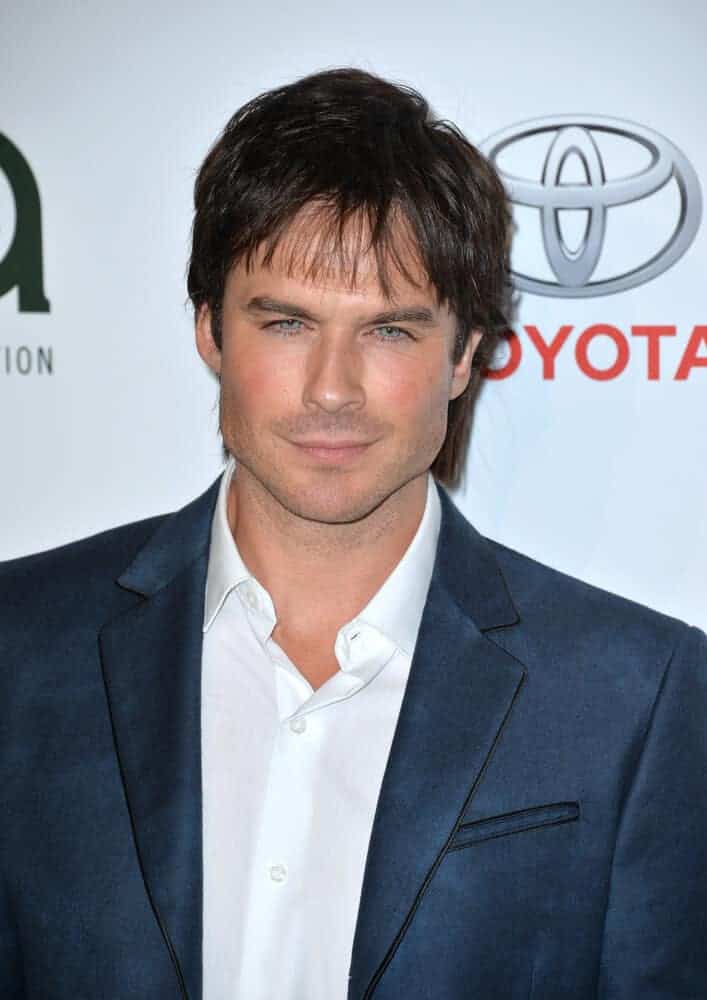 Ian Somerhalder sporting some bangs at the 26th Annual Environmental Media Awards at Warner Bros. Studios, Burbank.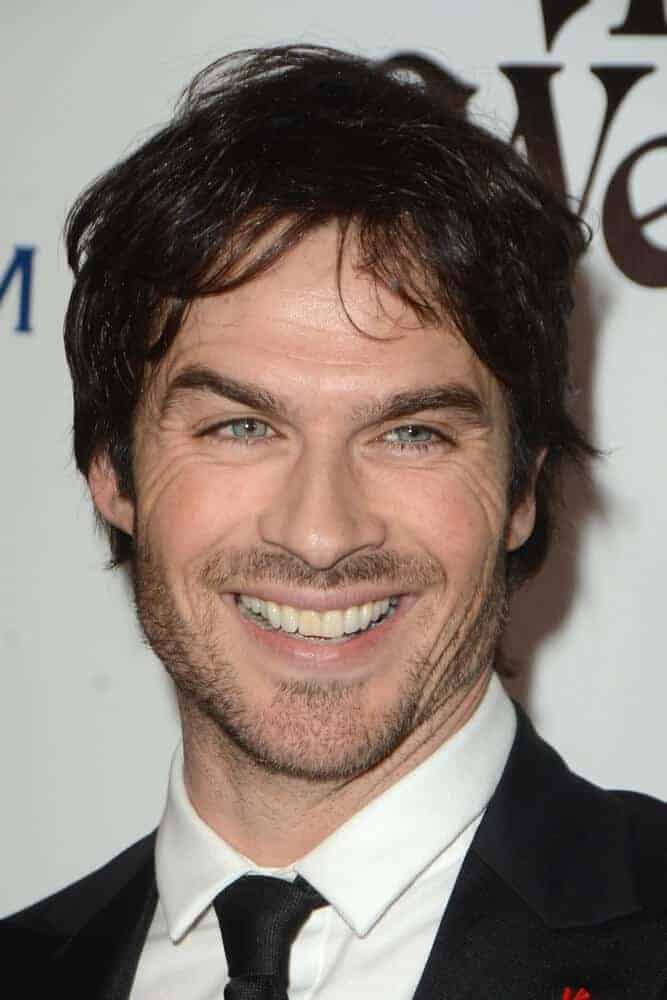 Ian Somerhalder with the lazy boy look at The Art of Elysium 9th Annual Heaven Gala at the 3LABS in Culver City, California.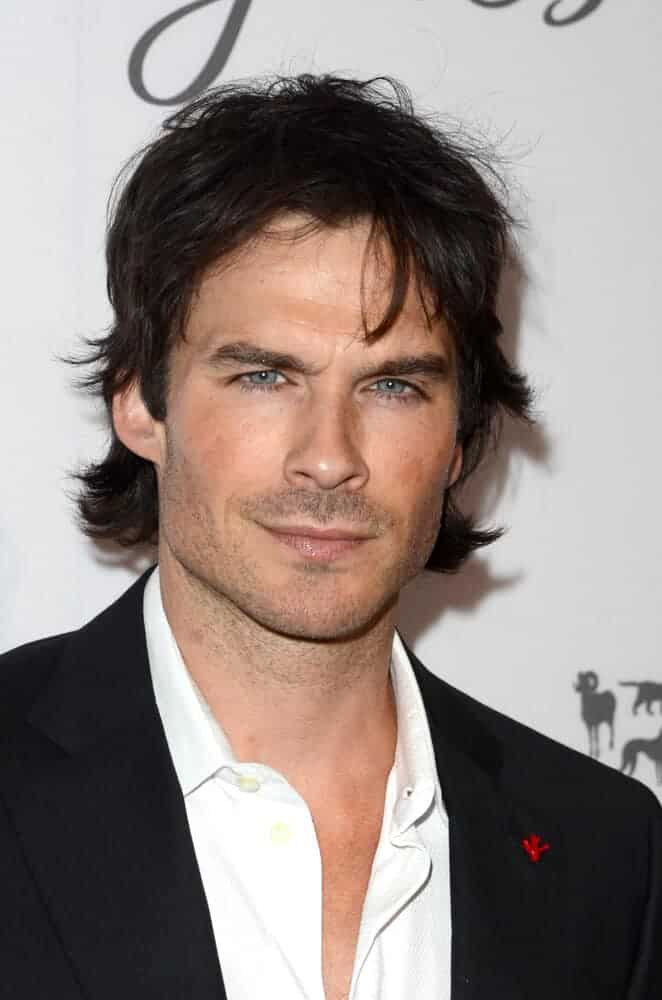 Ian Somerhalder with unkempt hair at the Humane Society Of The United States LA Gala at the Paramount Studios in Los Angeles, California.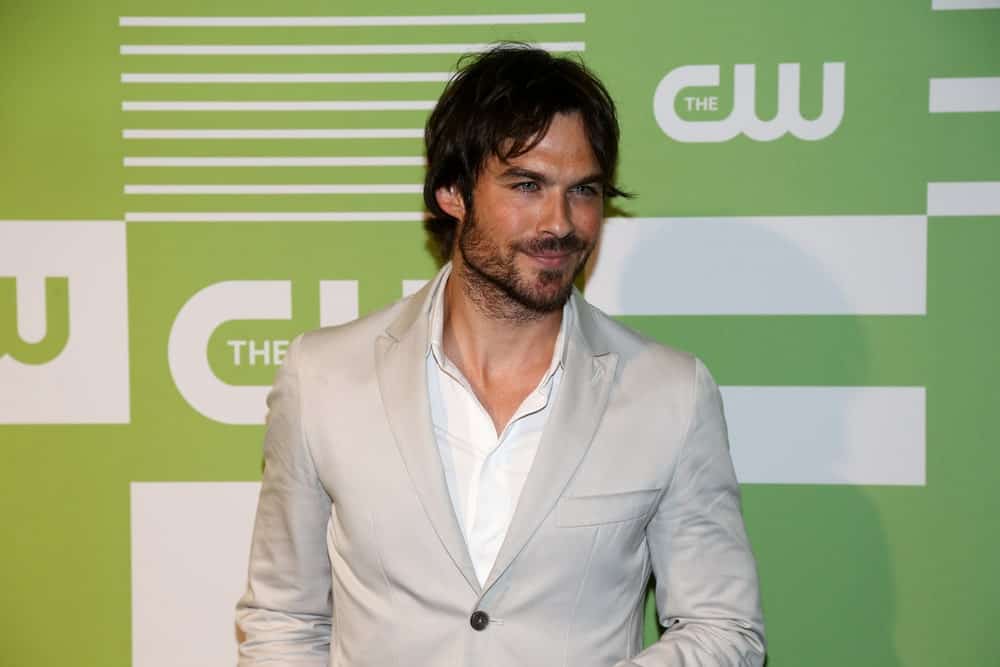 The actor attended the 2015 CW Network Upfront Presentation at The London Hotel on May 14, 2015, in a classic gray suit and a tousled hairstyle that goes perfectly with his beard.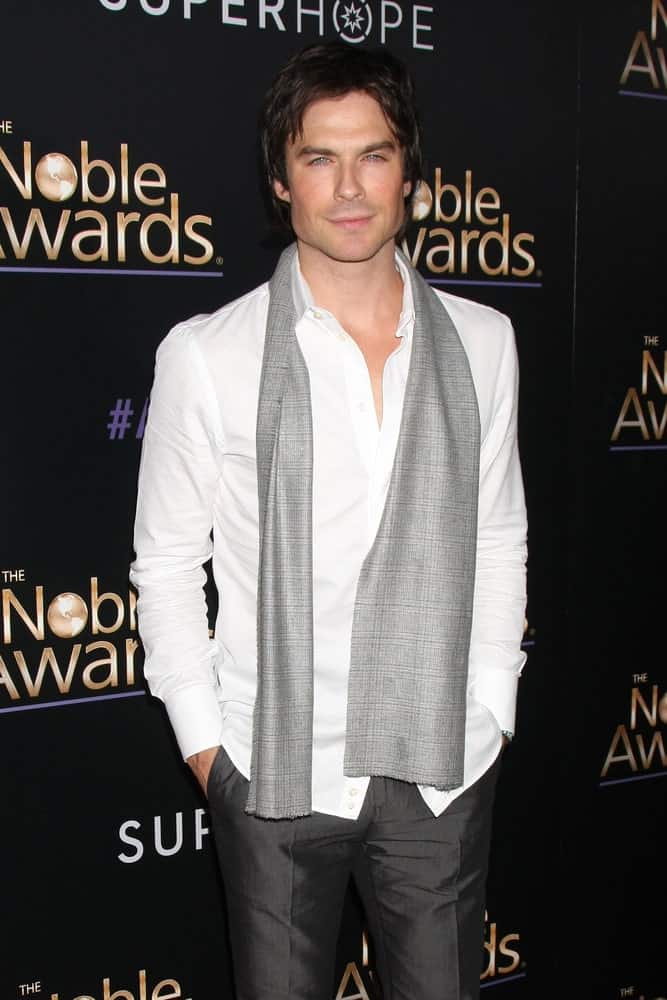 The model sported a volumized layered hair during the Noble Awards at the Beverly Hilton Hotel on February 27, 2015. The look was completed with a gray scarf hanging around his white long sleeve polo.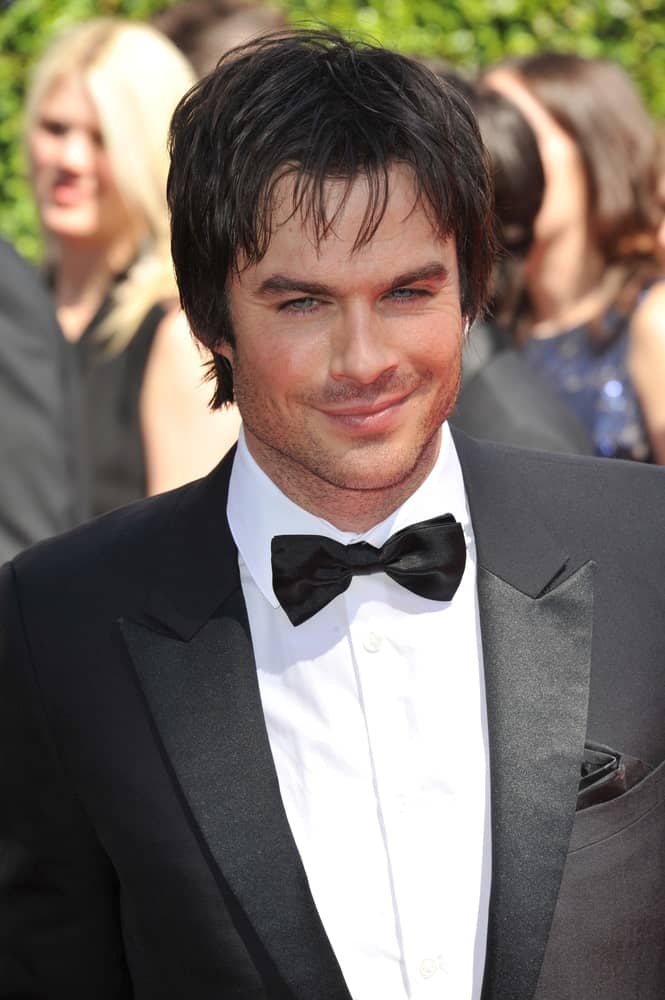 The actor exhibited a sophisticated look in a classic black suit and loose hair with thin and airy bangs during the 2014 Creative Arts Emmy Awards last August 14th.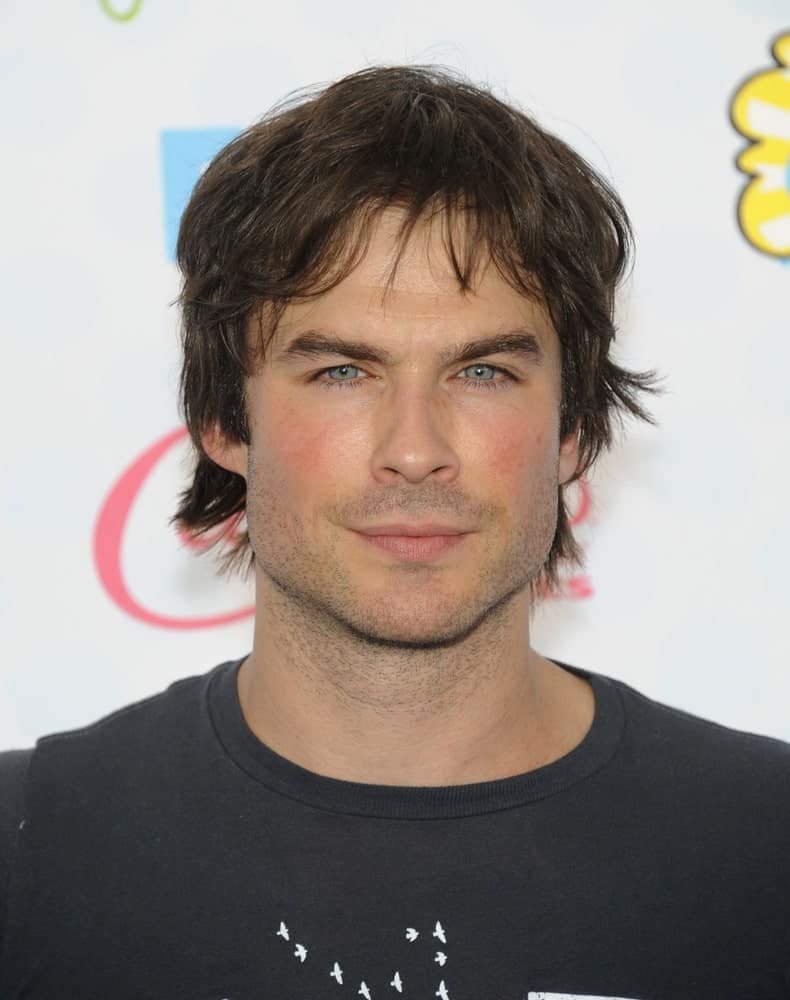 The actor looking all casual and relaxed on a tousled hairstyle at the Teen Choice Awards 2014 on August 10th. It was incorporated with some short bangs and subtle highlights that complement his skin tone.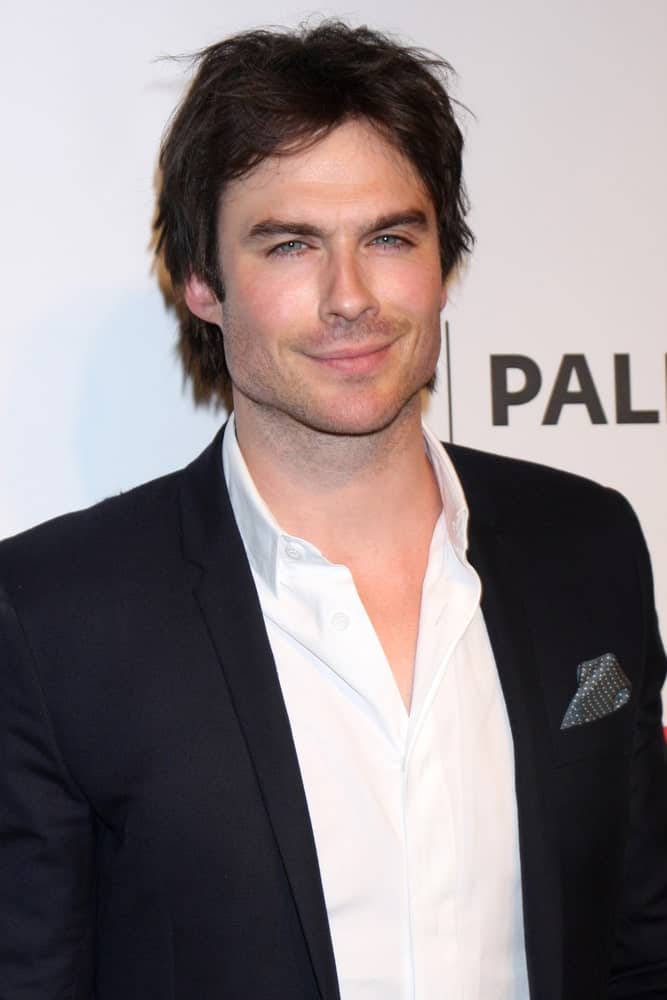 Ian Somerhalder attended the PaleyFEST – "Lost" Reunion at Dolby Theater on March 16, 2014, with his medium length hair all tousled and loosed.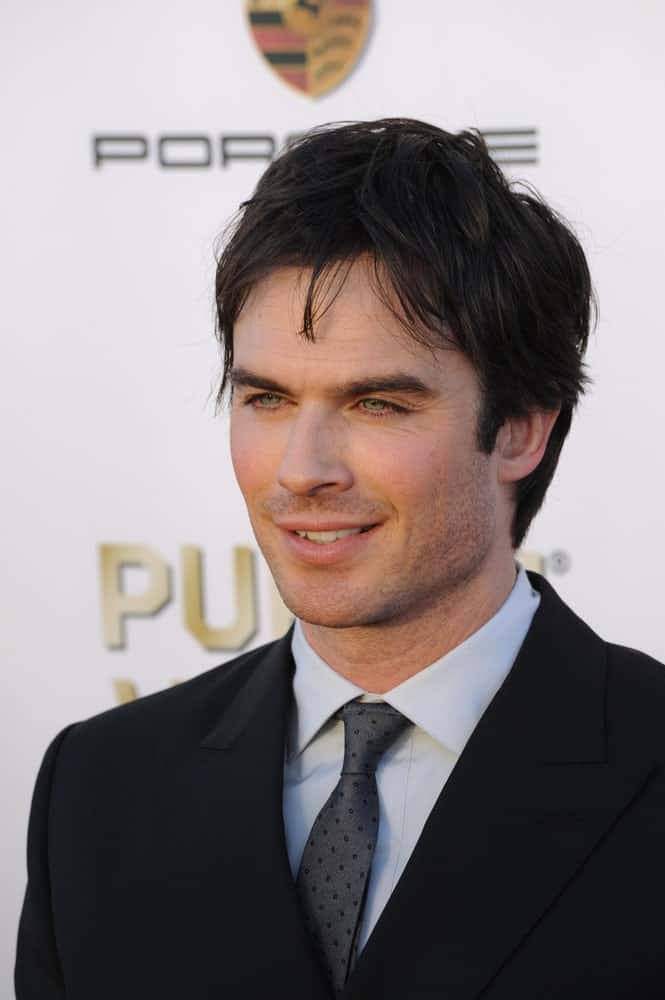 The model looked gorgeous on a short haircut with some layers on top which he wore during the 19th Annual Critics' Choice Awards at The Barker Hangar last January 16, 2014.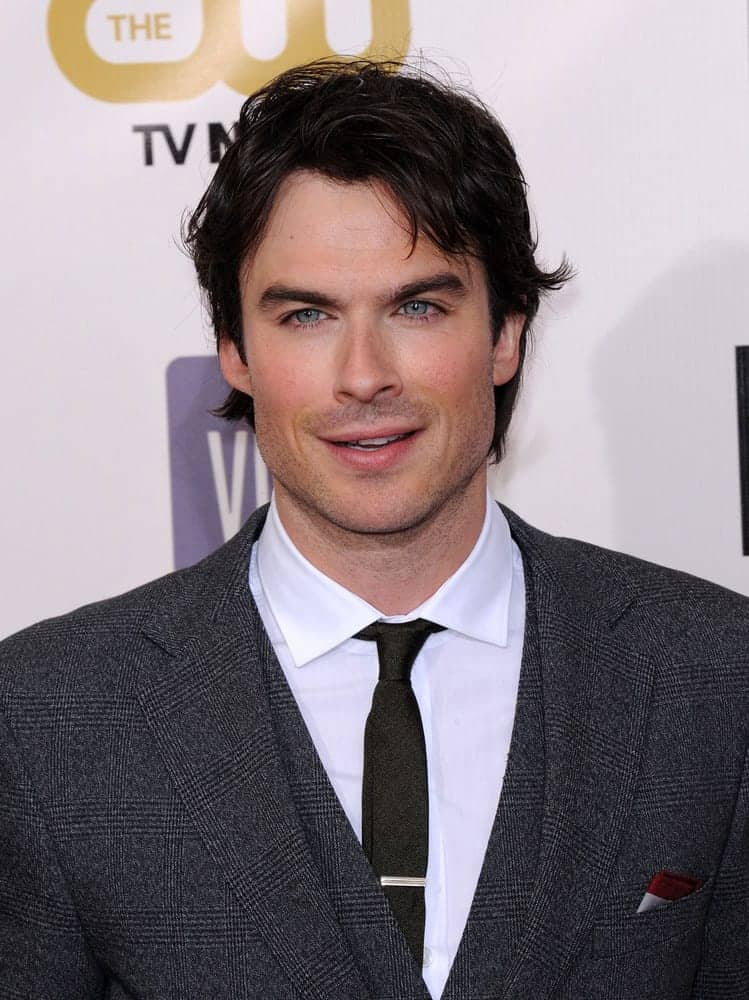 Ian Somerhalder looked fresh with a messy side-parted 'do at the "Critic's Choice Awards 2013 in Santa Monica, CA.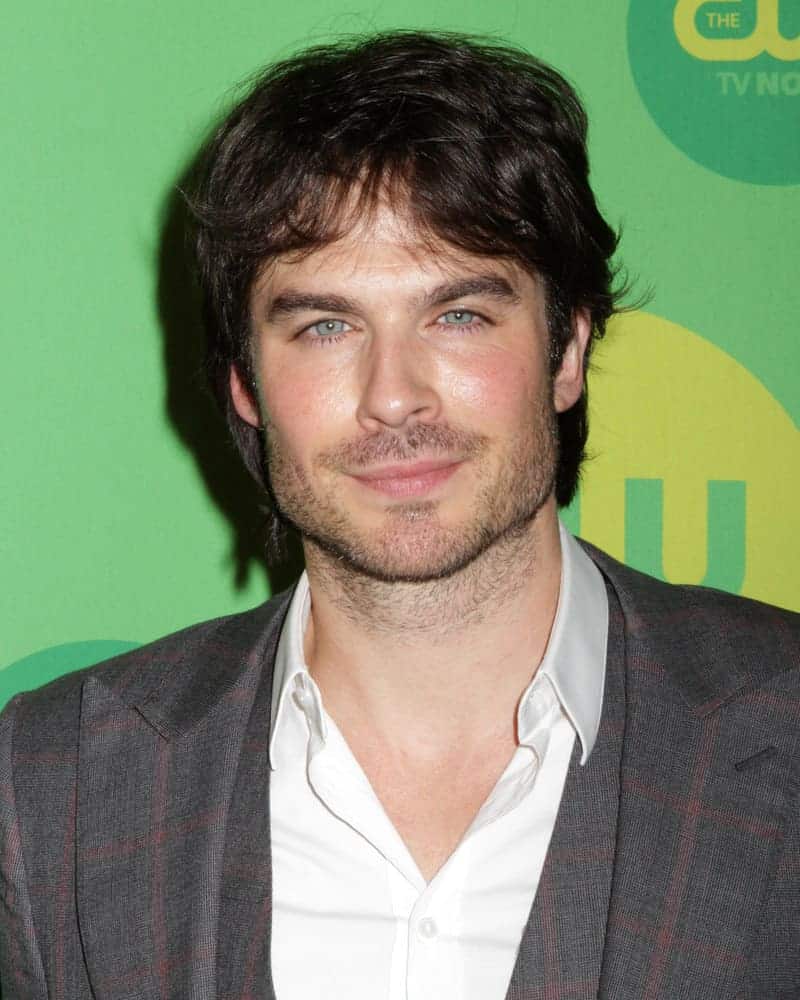 Ian Somerhalder looked ruggedly handsome with wavy fringe bangs and some beard during the 2013 CW Upfront Presentation at The London Hotel on May 16, 2013 in New York City.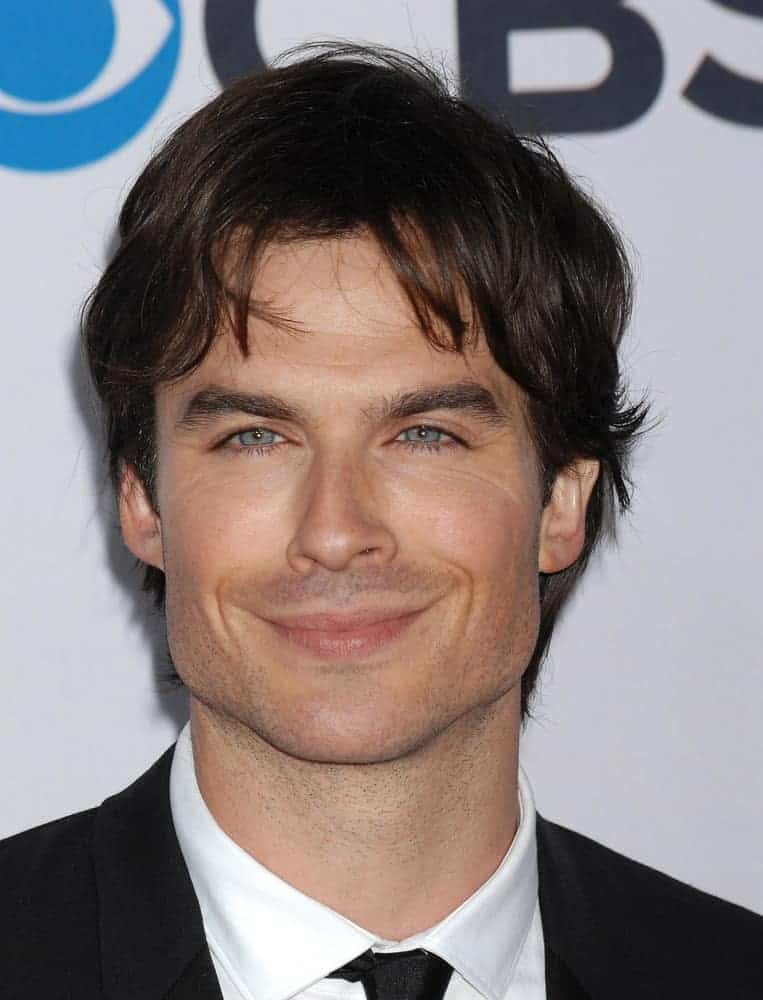 Ian Somerhalder was all smiles under his wavy bangs during the 2013 Peoples Choice Awards on January 9, 2013, in Los Angeles, CA.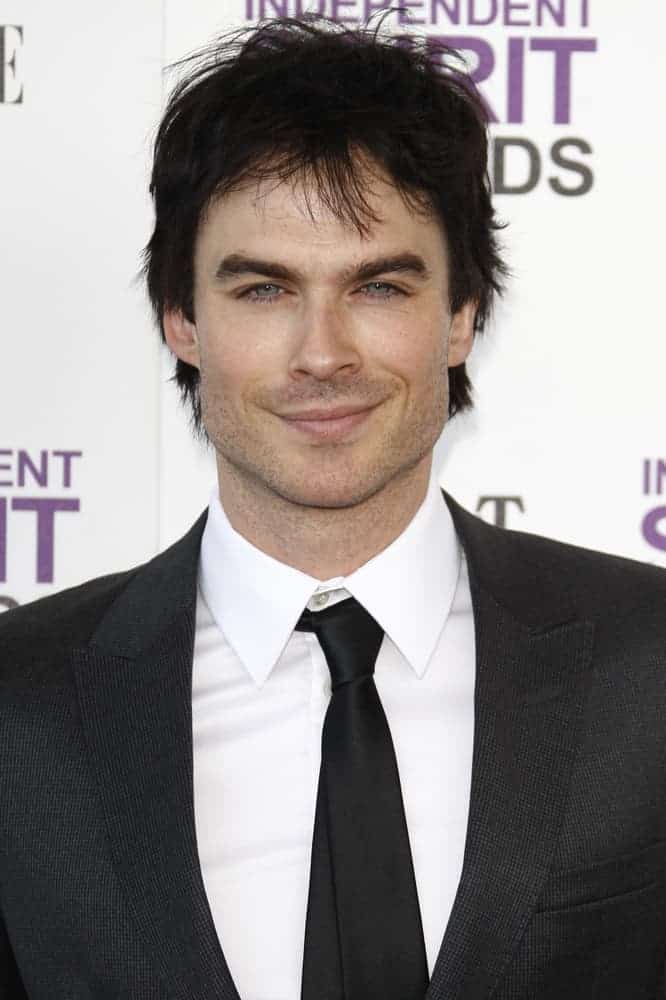 Ian Somerhalder had a shorter tousled 'do at the 2012 Film Independent Spirit Awards in Santa Monica, CA.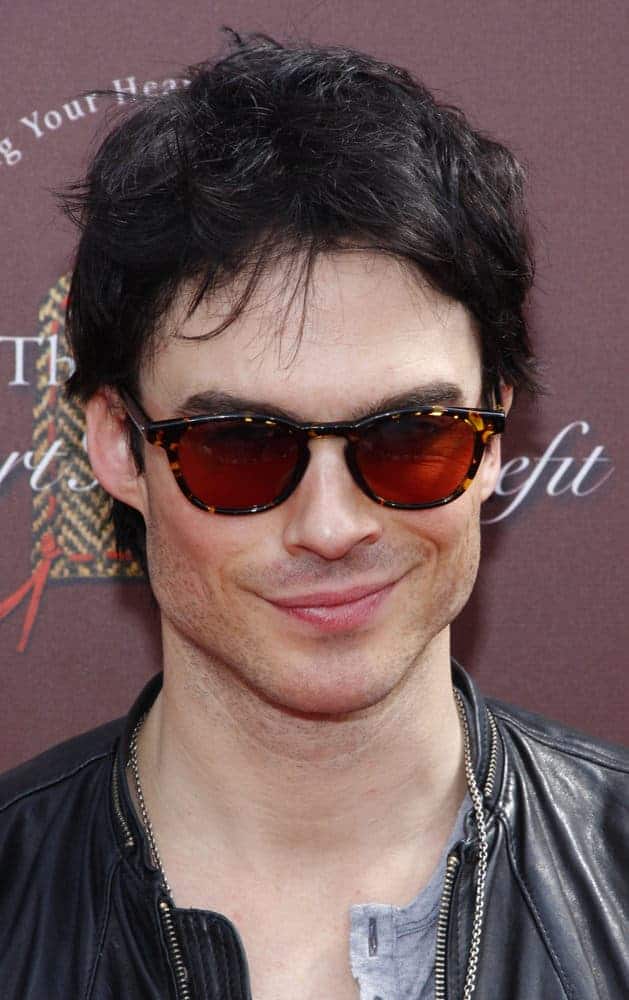 Ian Somerhalder donned some shades under a tousled hairstyle during the John Varvatos 9th Annual Stuart House Benefit Presented By Chrysler And Hasbro held at the John Varvatos Boutique, California, United States on March 11, 2012.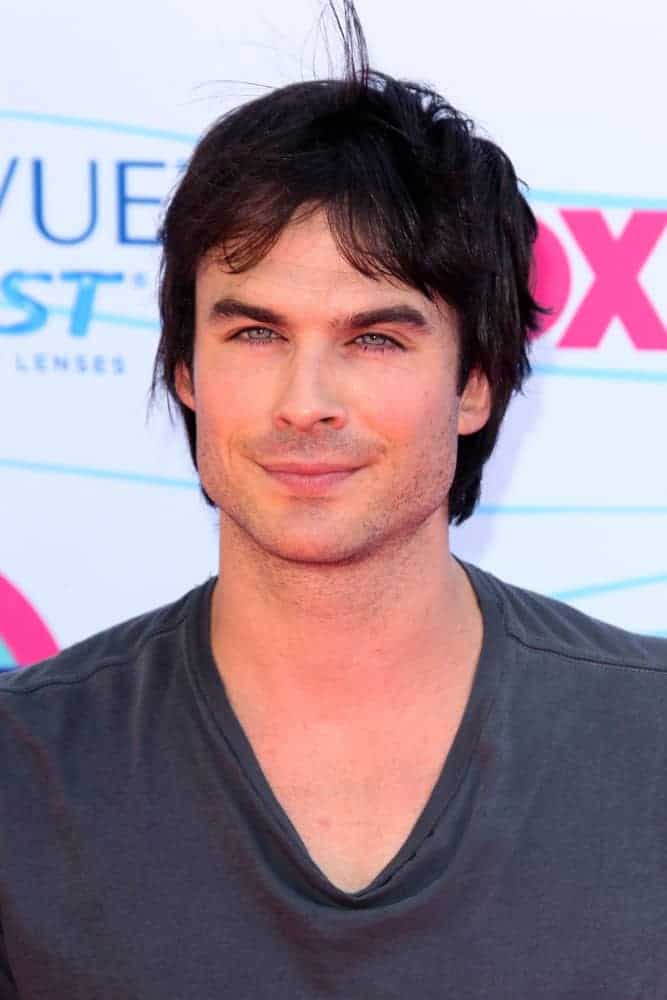 Ian Somerhalder had a shorter yet still a bit unkempt look when he appeared at the 2012 Teen Choice Awards at Gibson Amphitheater Los Angeles, CA.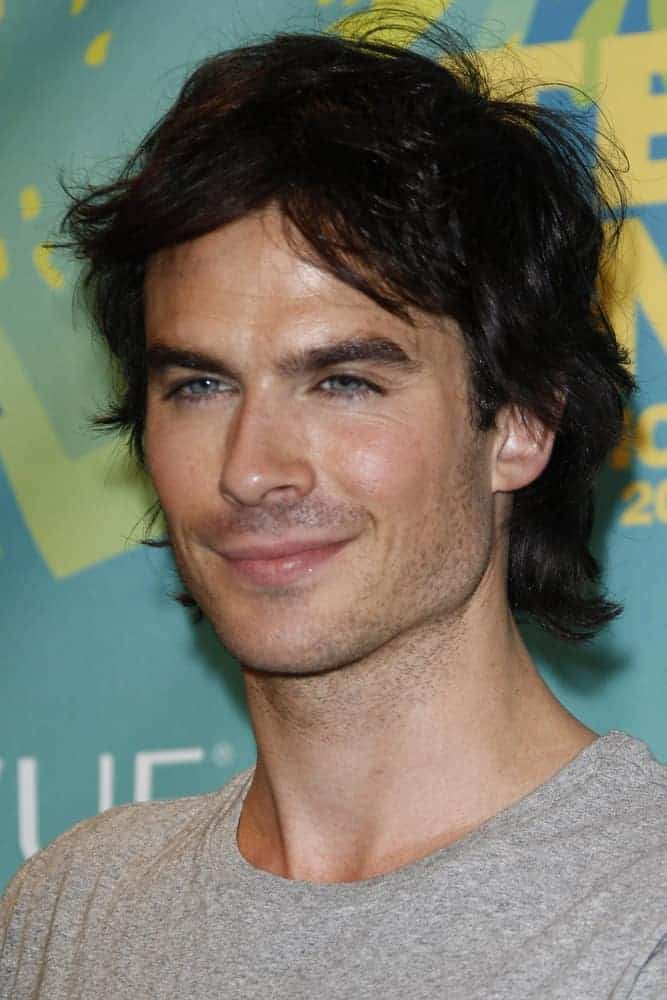 Ian Somerhalder looked casual with his tousled hairstyle during the 2011 Teen Choice Awards held at Gibson Amphitheatre on August 7, 2011, in Los Angeles, California.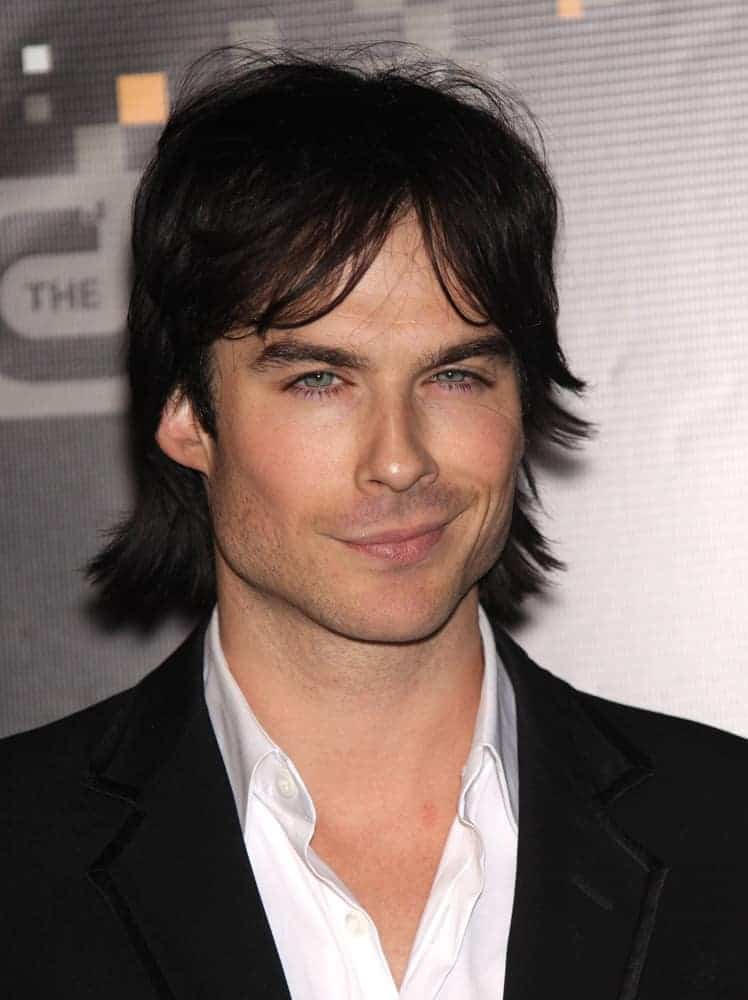 Ian Somerhalder had curtain bangs and flippy hairstyle when he attended the CW Premiere Party in Burbank, CA in 2011.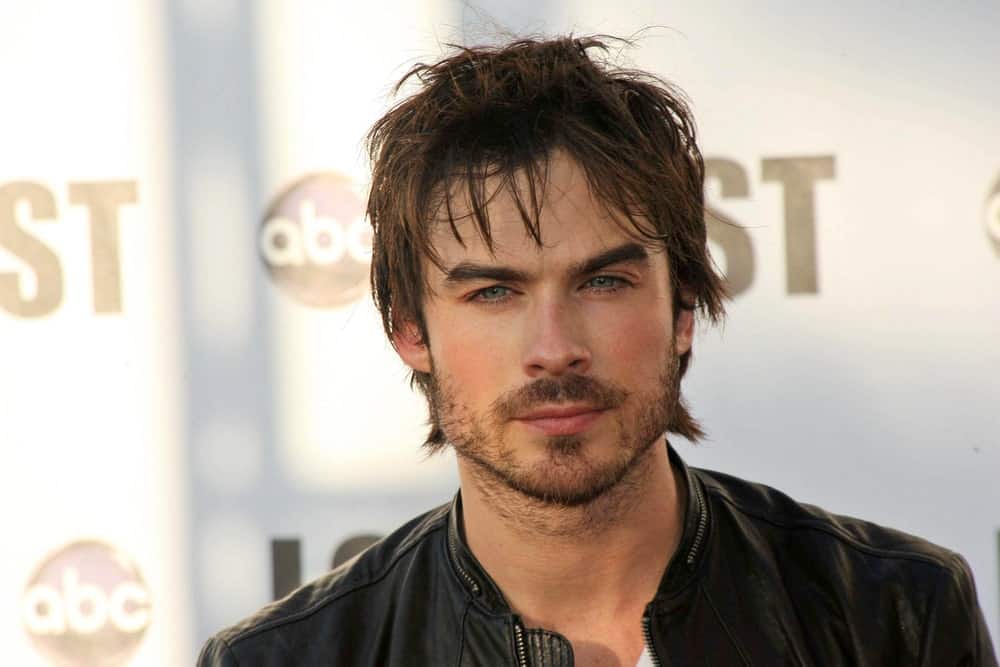 Ian Somerhalder looked smoldering hot with a tousled flippy hairstyle and some beard as seen at "Lost" Live: The Final Celebration, Royce Hall, UCLA, Westwood, CA in 2010.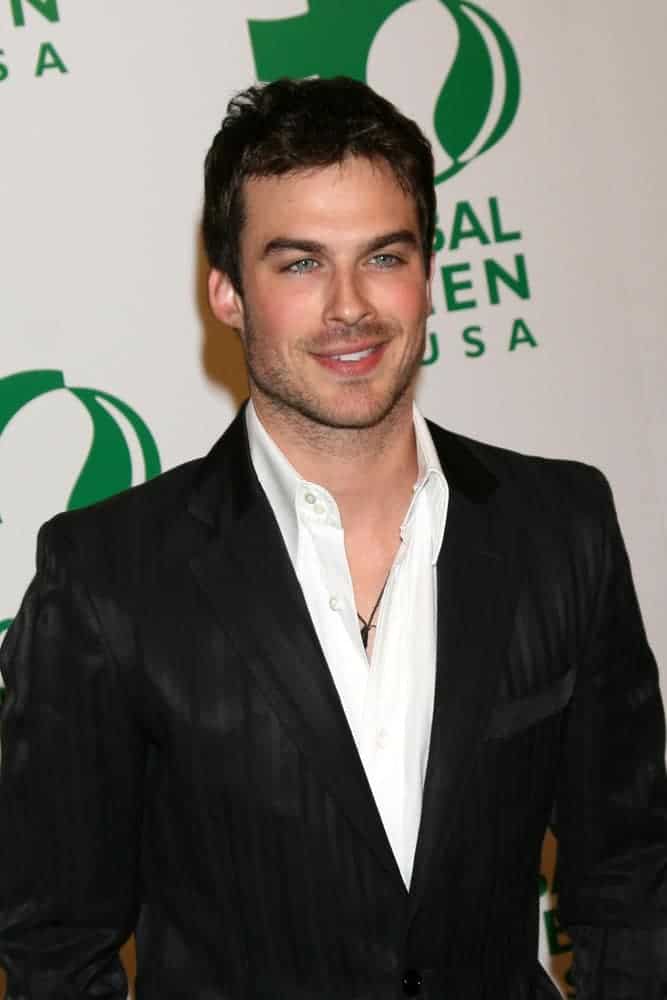 Ian Somerhalder had a short hairstyle when he attended the Global Green Pre-Oscar Party Avalon Los Angeles, CA in 2008.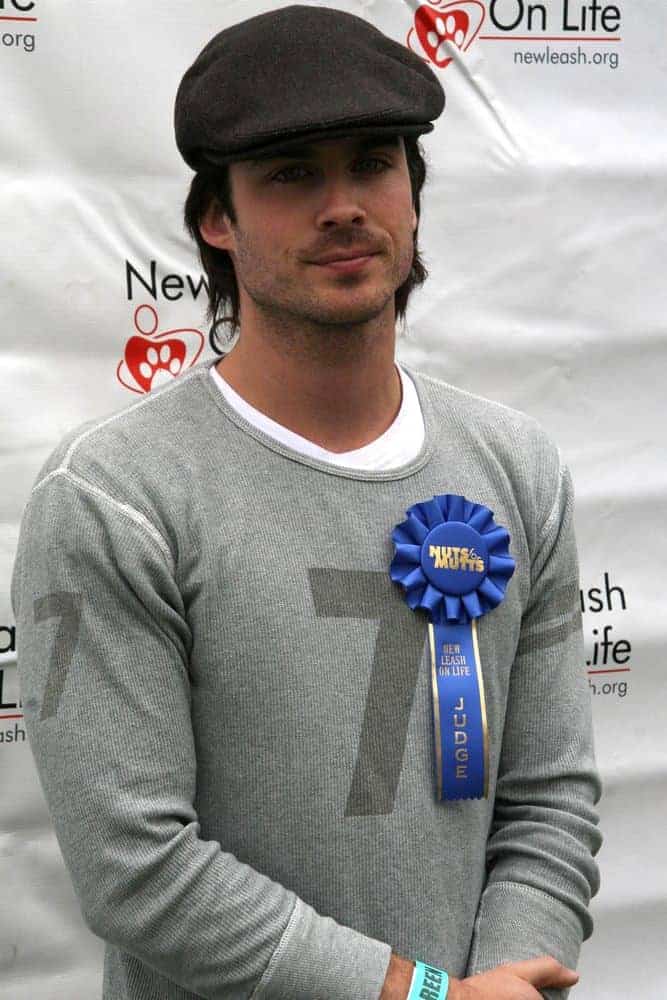 Ian Somerhalder donned a newsboy cap during the 6th Annual "Nuts For Mutts" Dog Show and Pet Fair at Pierce College, Woodland Hills, CA in 2007.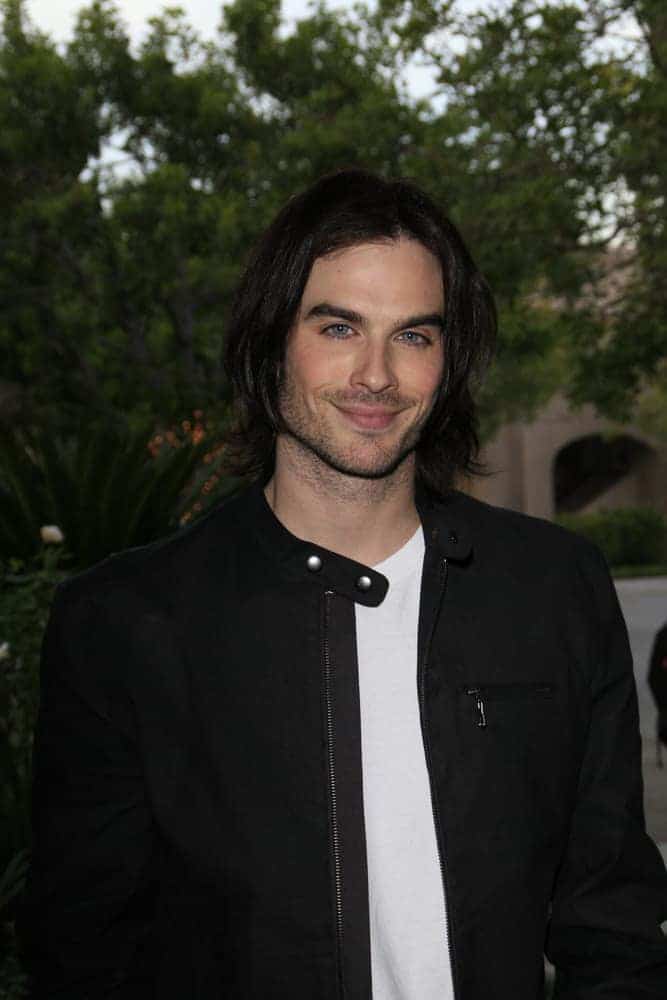 Ian Somerhalder sported a long hairstyle during the Television Critics Association press tour at the Ritz Carlton Hotel in Pasadena, California on January 9, 2007.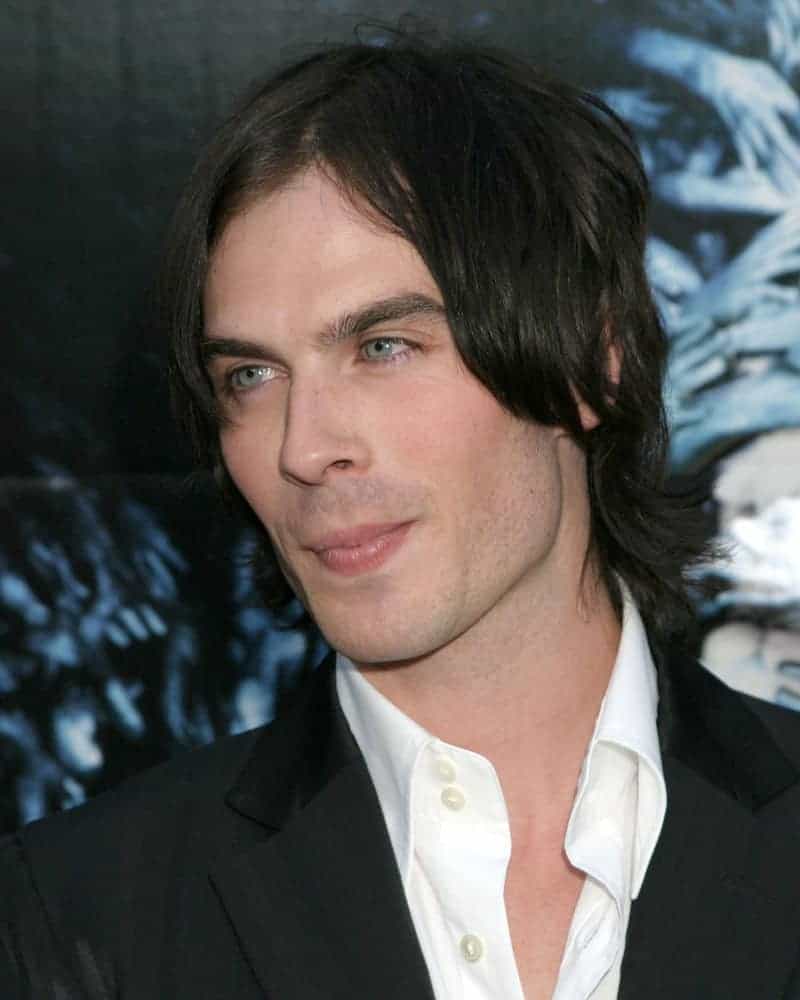 Ian Somerhalder experimented with curtain bangs that seemed to stick on the sides and some wavy back when he appeared for the LA premiere of "Pulse" at ArcLight Theaters Hollywood, CA in 2006.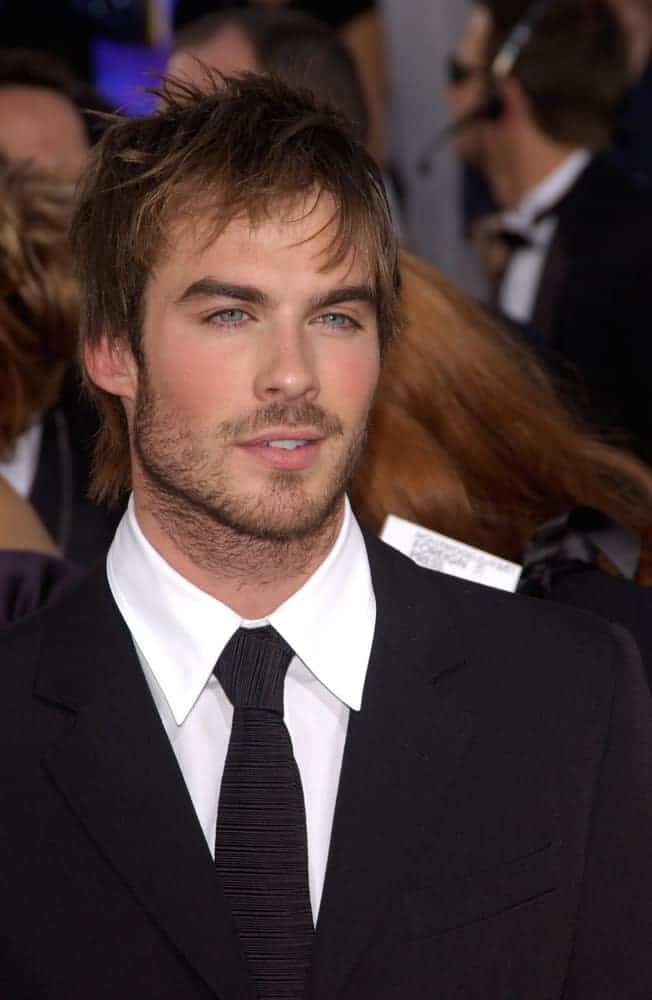 Ian Somerhalder dyed his hair golden brown at the 62nd Annual Golden Globe Awards in 2005.
Ian Somerhalder grew his beard and sported a brunette look during the Los Angeles premiere of his movie "The Rules of Attraction" in 2002.