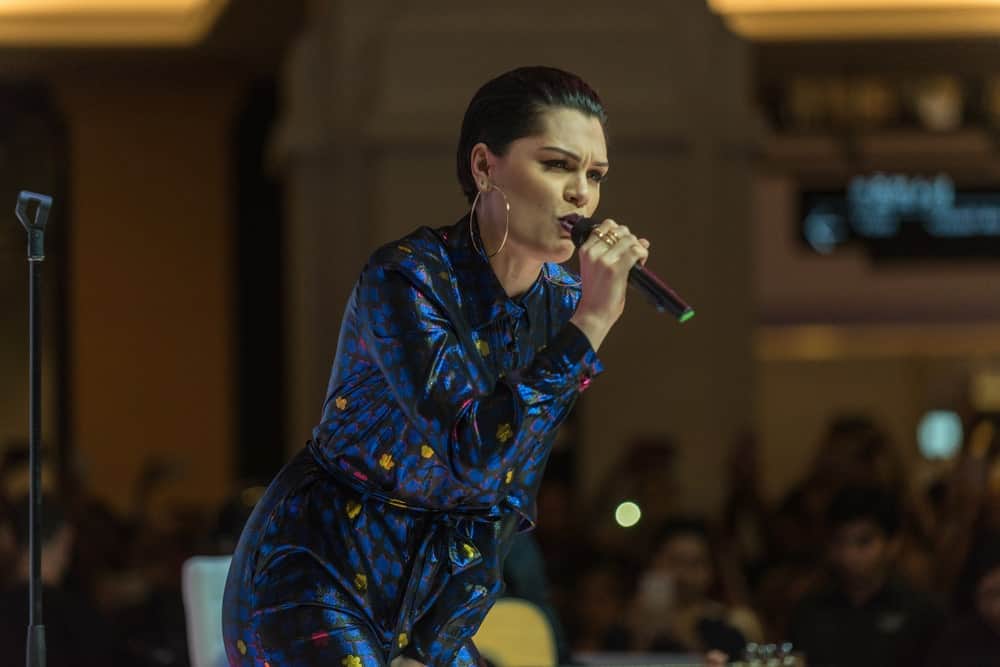 Jessica Ellen Cornish is more popularly known as Jessie J. She is one of the most celebrated singers and songwriters of the late 2000s with multiple awards and several chart-topping hits and collaborations that really cemented her spot in limelight and music history. It wasn't instant success for this beautiful and bold English singer. It was even more difficult for her than most because she already knew she wanted to be a singer from a young age. She even attended a performing arts school and at the early age of 11, she was cast in 'Whistle Down the Wind' which is a musical by the English composer Andrew Lloyd Webber. This served as a stepping stone for her to join the National Youth Music Theater and appeared in 'The Late Sleepers' that premiered in 2002 with her long raven hairstyle.
After her stint in theater, she was signed by Gut Records but went bankrupt before they could release her music. She then moved on and worked as a songwriter in Sony ATV with lyrics for big artists like Chris Brown and Miley Cyrus. Then for a time, She was in a group called Soul Deep which featured a very blond short-haired Jessie J with dark eye shadows. This was short-lived, though and Jessie J moved on once again.
She continued working hard until she eventually got her debut album released in February of 2011. This album was one of those phenomenal albums that instantly reached legendary status. And so in no time at all, just about everyone got familiar with the dark hair and Cleopatra blunt bangs of Jessie J.
Several chart-topping songs and collaborations later, Jessie J is now one of the biggest names in the entertainment scene of today. And the world still pretty much loves and adores not just her music but also her personal style and hairstyles. She even shaves her head for charity. She is that cool of a person. Plus she still looks great in her shaved look. She had so many variations to her hairstyle that it was a bit of shock to some when she revealed that her natural hair color is actually dark blonde. With that in mind, let us celebrate the other hairstyles that this music icon has donned over the years.
Photos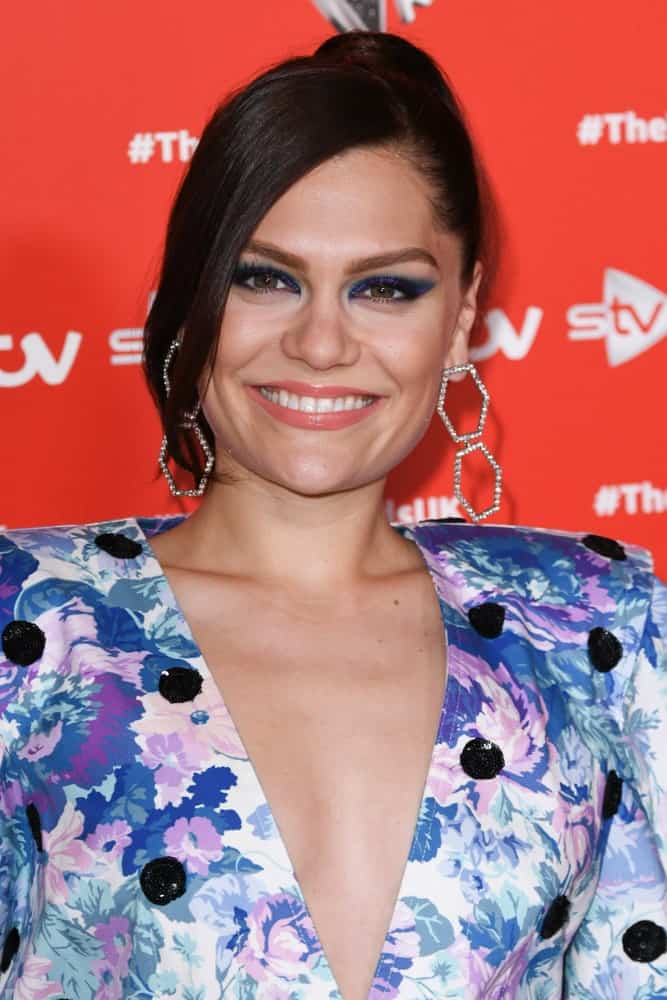 In London last June 06, 2019, Jessie J was at The Voice Kids UK 2019 photocall wearing a colorful floral outfit paired with her elegant upstyle that has side-swept bangs.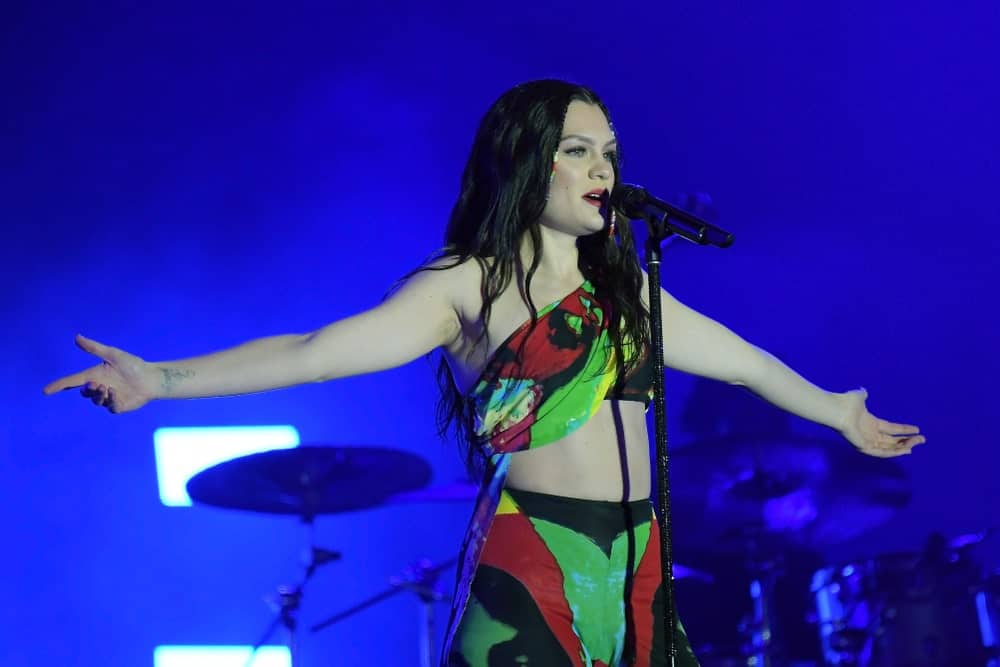 Last September 29, 2019, The singer Jessie J had long wavy tousled hair with small braids at the side during her Rock in Rio concert in Rio de Janeiro.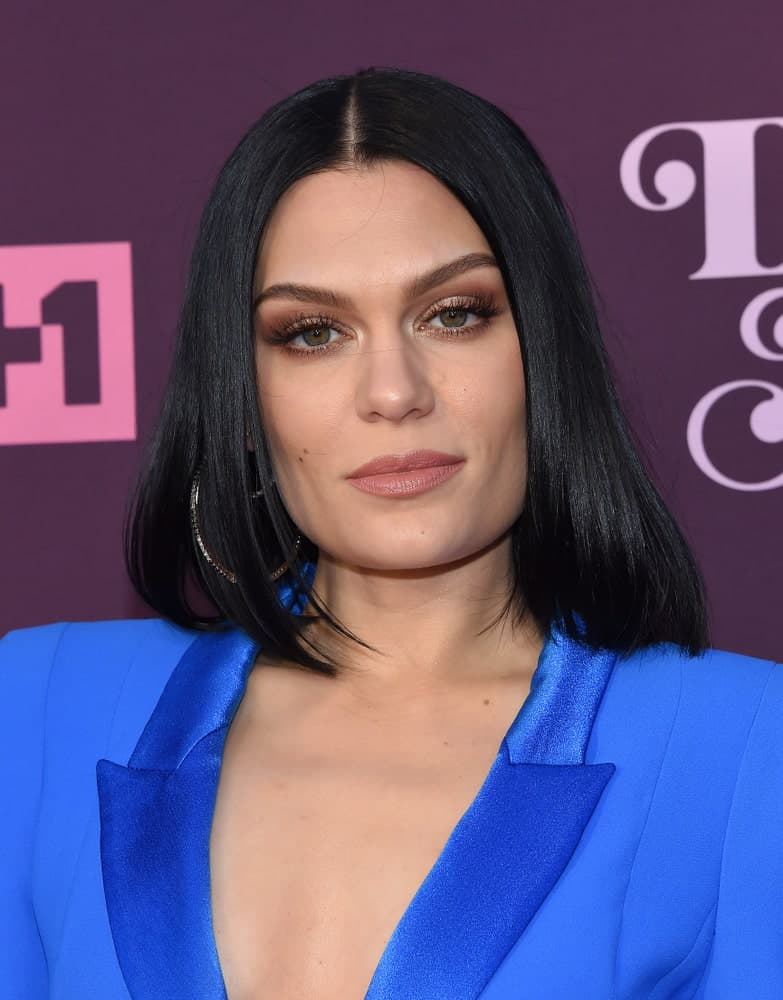 Jessie J arrived at the VH1's 3rd Annual 'Dear Mama: A Love Letter to Moms' last May 3, 2018 in Los Angeles. She had a bright blue smart casual outfit to match her long straight bob parted in the middle.
Last July 22, 2018, Jessie J, an English singer and songwriter, performed live at Electric Castle Festival. She wore a sexy black two-piece outfit with her thick curly shoulder-length hair that is parted on the side.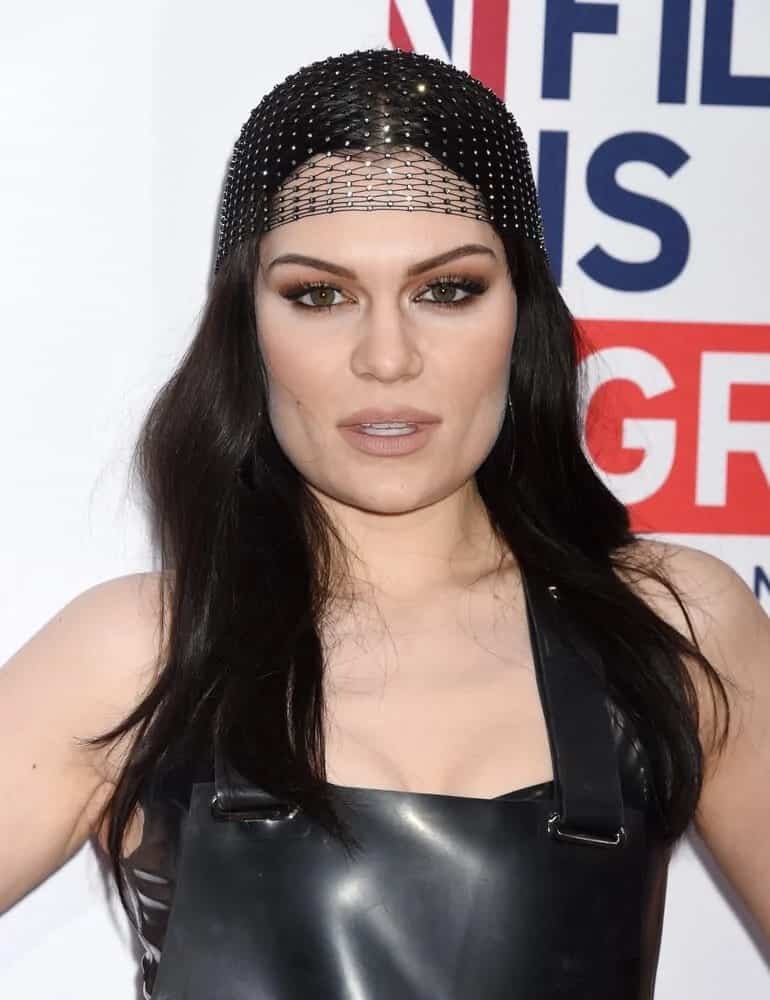 Singer Jessie J looked beautiful and unique with her loose and tousled hairstyle complemented with a decorative hairnet during the Film is GREAT Reception last February 24, 2017.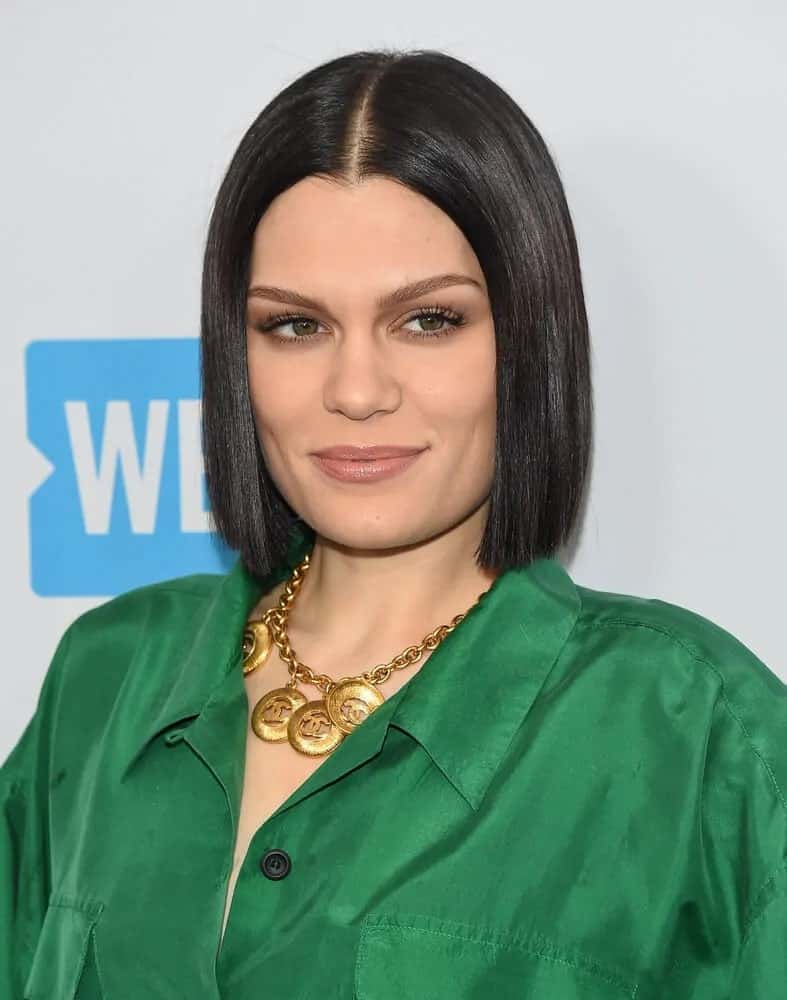 During the WE Day California 2017, the singer wore a green casual outfit with this straight and sleek, short bob hairstyle parted at the center.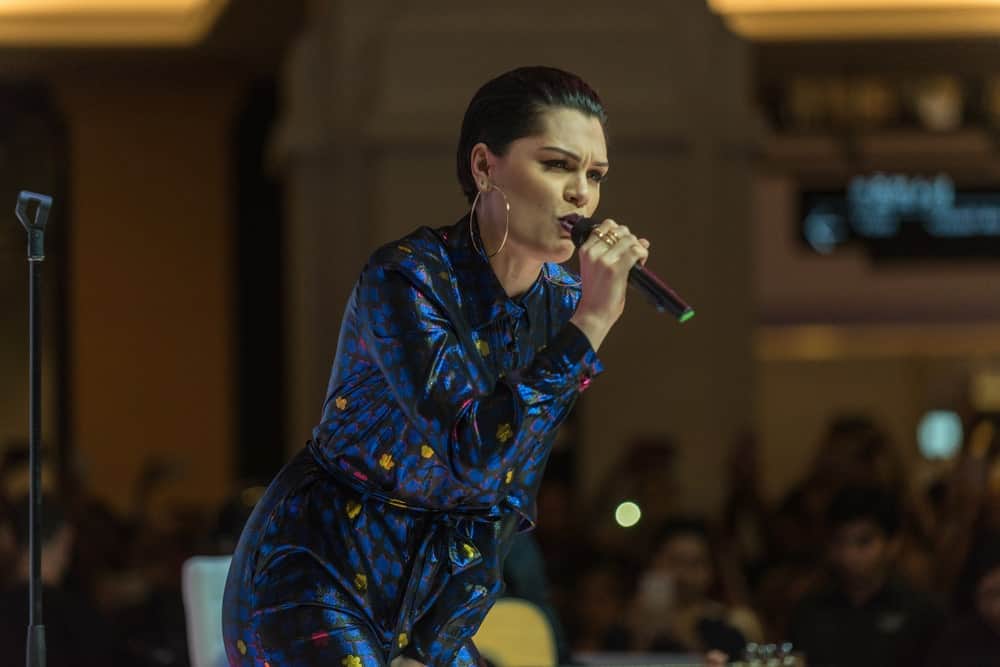 Jessie J. performed at the Dubai Shopping Festival Fashion Show in Mall Of The Emirates on the 20th of January 2017. She rocked the stage with a colorful romper to match her stylish slicked-back pixie hair.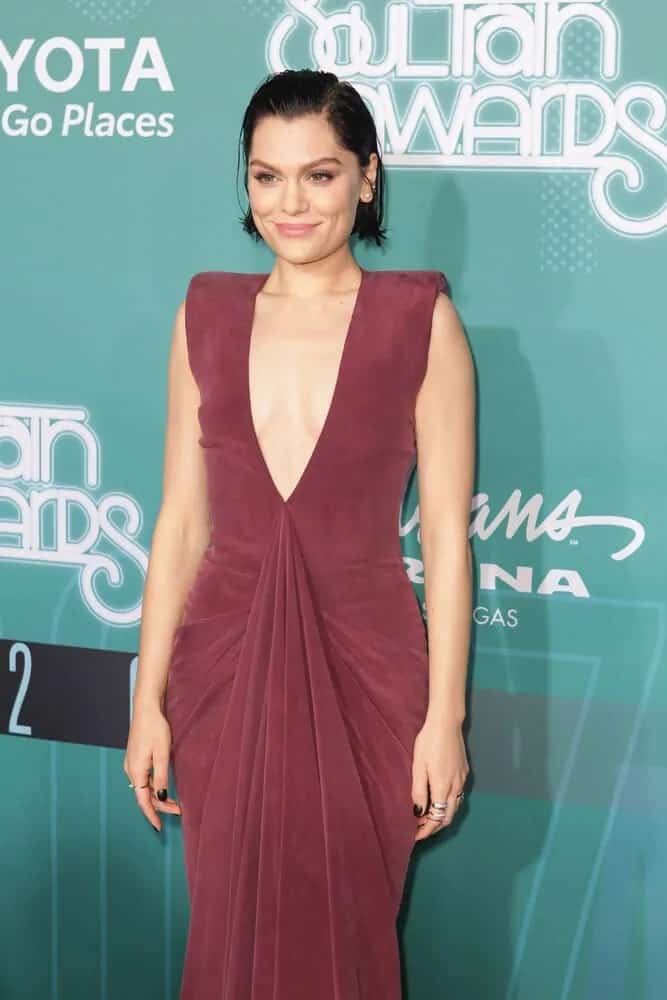 The singer attended the 2017 Soul Train Awards in Las Vegas with her messy slicked back hairstyle and her velvet red nightdress and a fresh look on her make-up.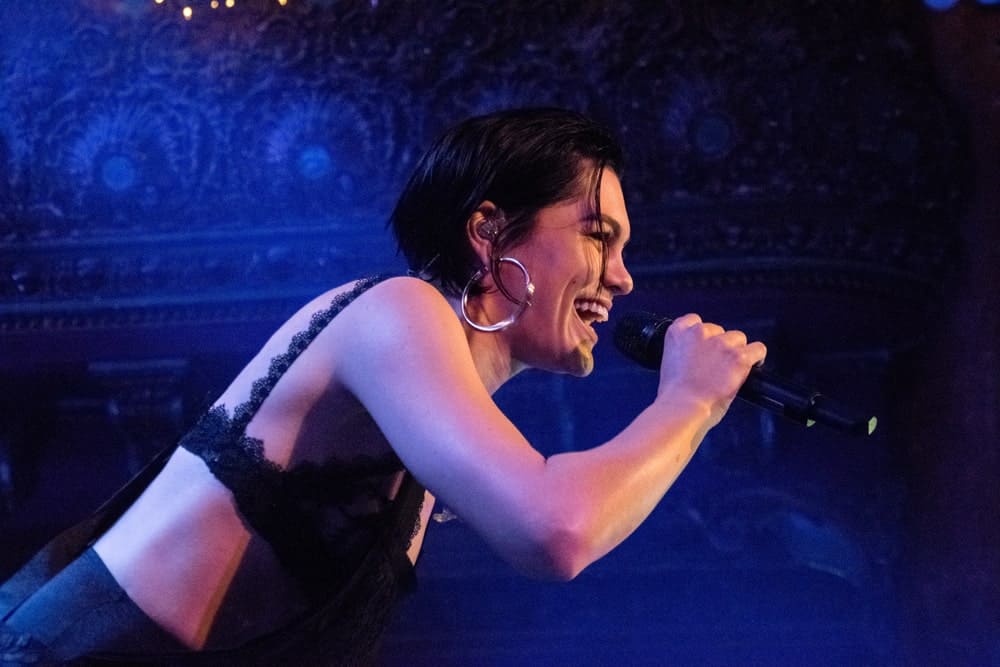 Last October 28, 2017, Jessie J was in concert at the Great American Music Hall in San Francisco with her sexy outfit and a slick long pixie hairstyle slightly tousled.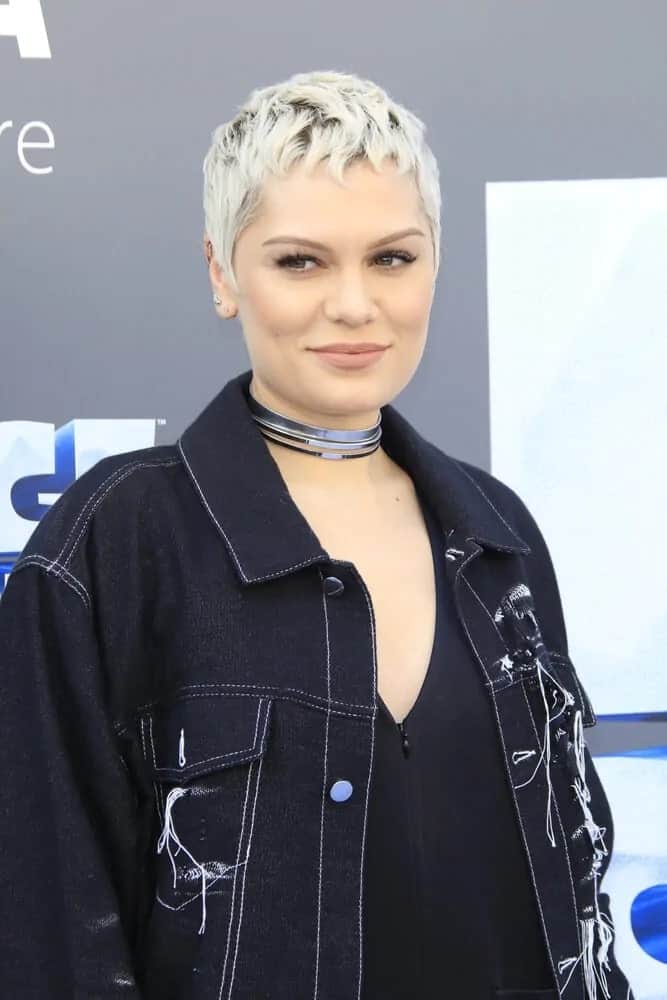 The singer Jessie J's pixie hair was dyed platinum blonde and styled with some wavy layers for texture at the 'Ice Age: Collision Course' last July 17, 2016.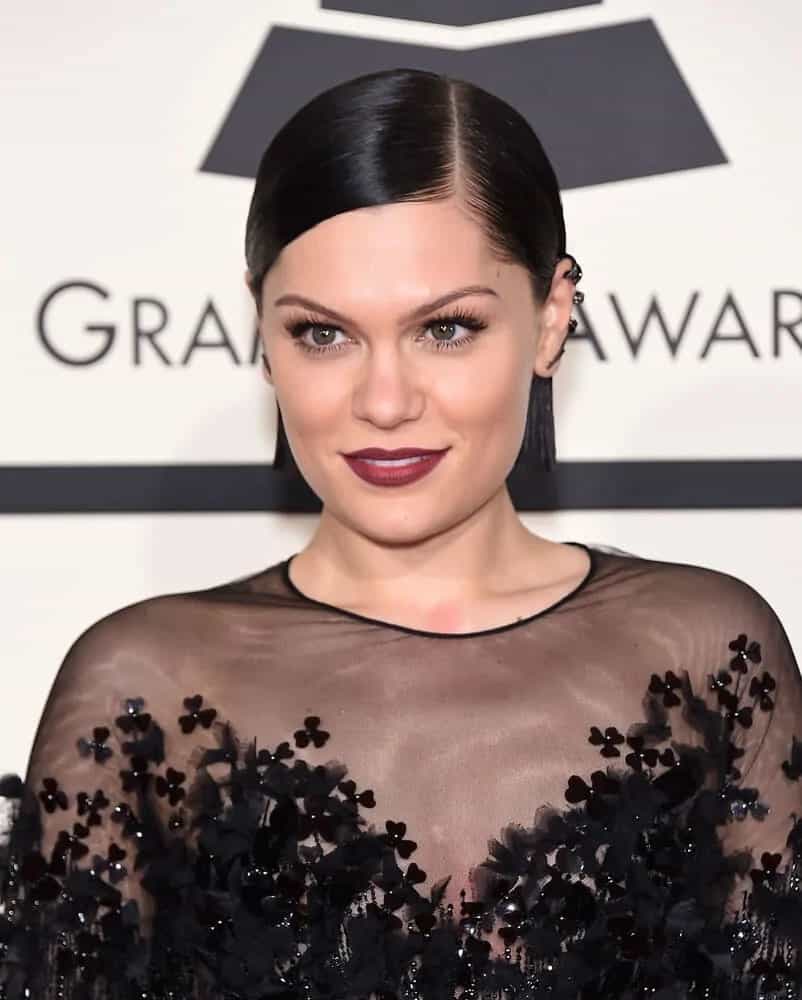 The singer looks like a painting come to life with a black sheer dress paired well with her short and straight hair that is fully polished and slick during the Grammy Awards of 2015.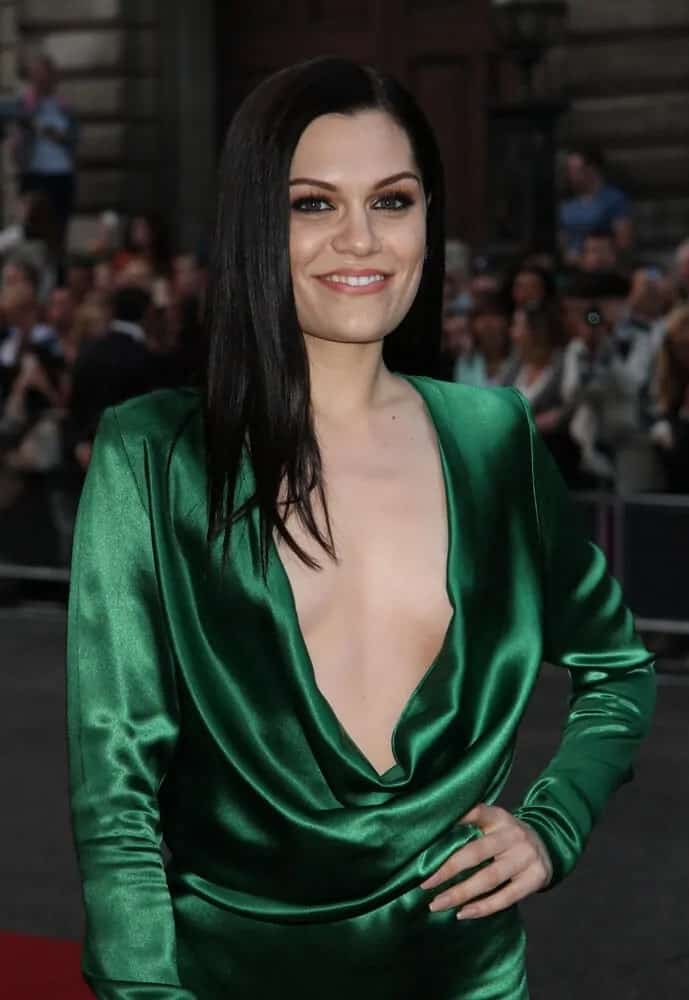 During the 2014 GQ Men of the Year awards, Jessie J looked stunning in her green silk dress and her straight raven medium-length black hair.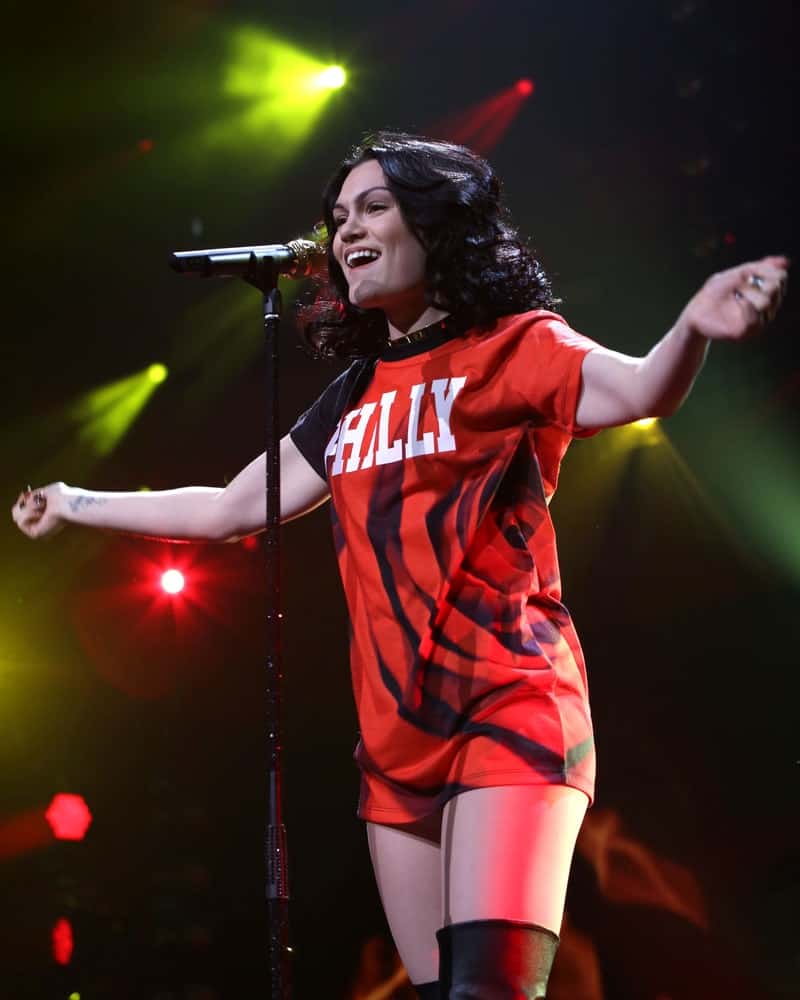 Jessie J performed at the Wells Fargo Center last December 10, 2014 in Philadelphia wearing a bright orange Philly jersey and a thick messy wavy hairstyle on her shoulder-length hair.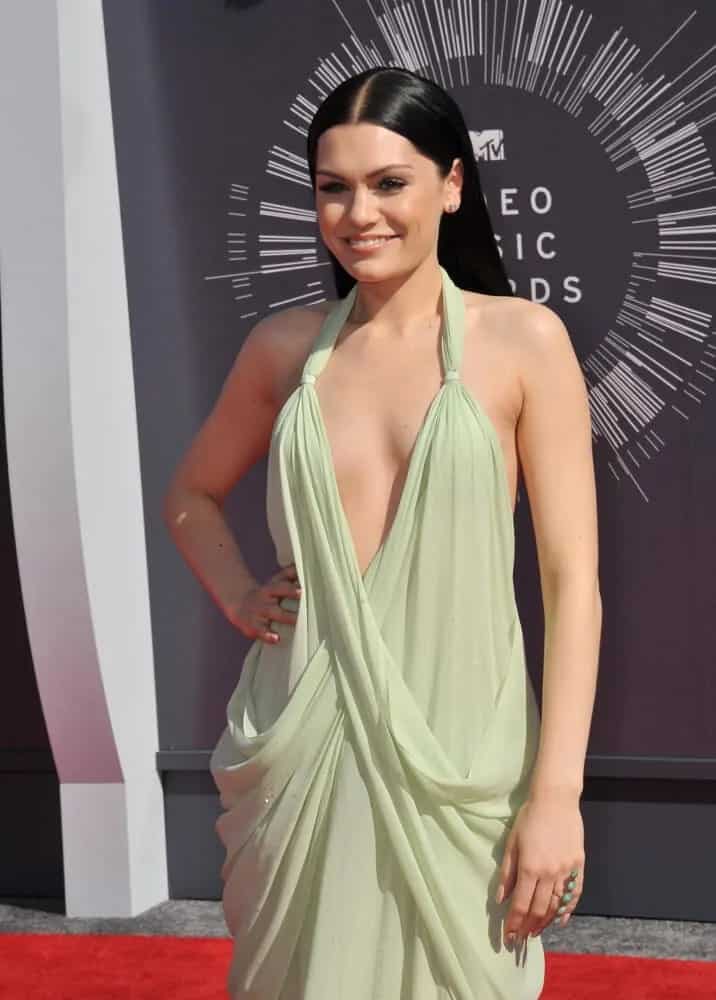 The singer channeled her inner goddess when she attended the 2014 MTV Video Music Awards in a sexy, light olive dress complemented by her long slick raven hair that is straight as silk.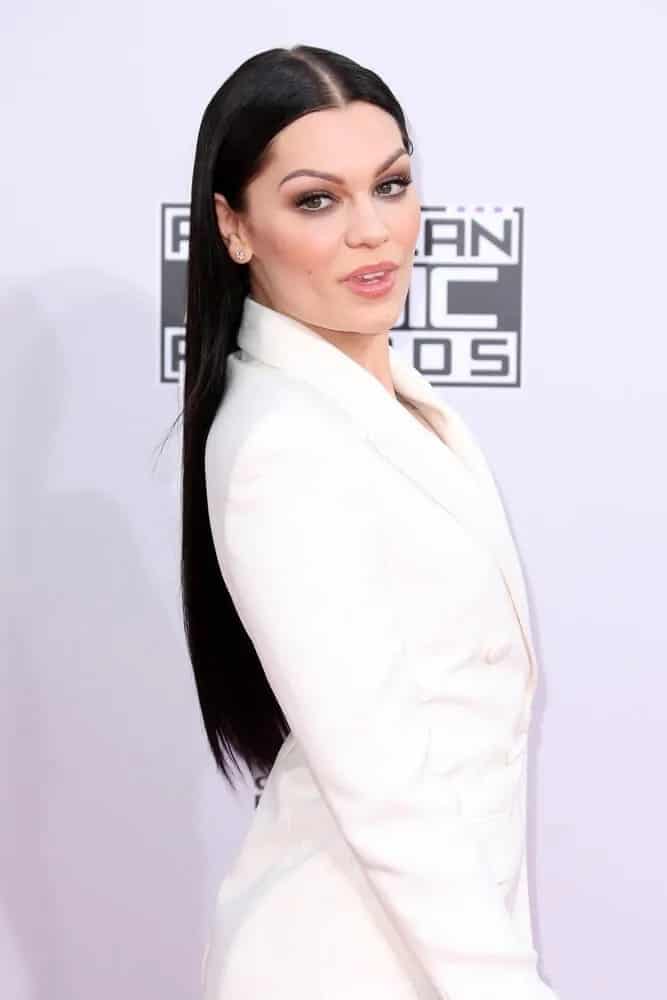 Jessie J wore a simple yet captivating white suit outfit when she attended the 2014 American Music Awards with her sleek, center-parted long dark hair.
The talented singer opted for a vintage hairstyle on her slick black pixie hair last January 25, 2014, for the annual Pre-GRAMMY Gala.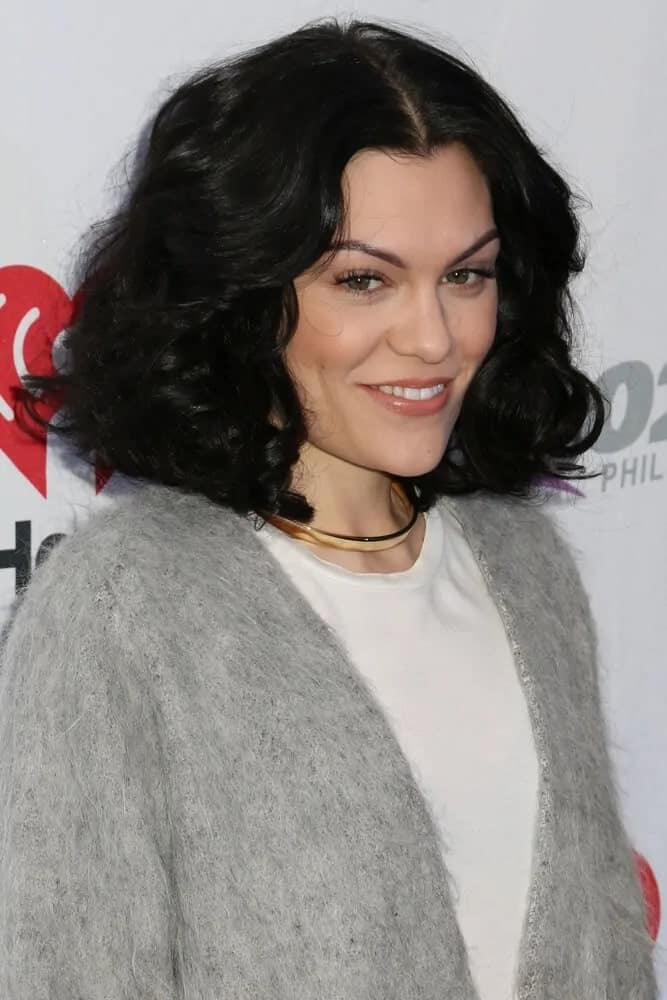 Jessie J showcased her tousled and voluminous shoulder-length curls with a simple casual outfit at the Q102's Jingle Ball last December 10, 2014.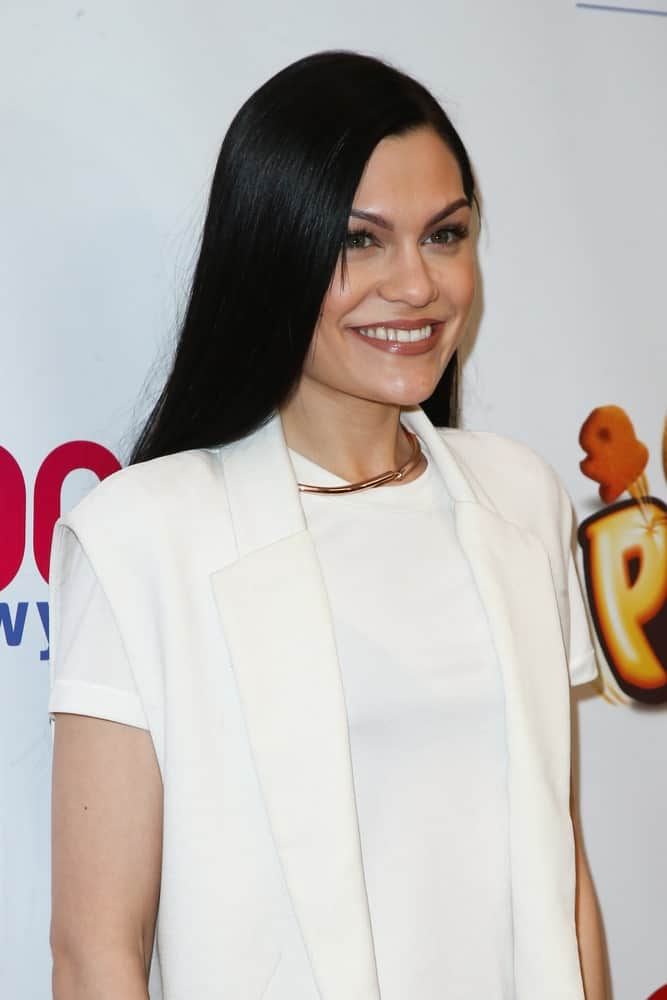 Singer Jessie J attended the Z100's Jingle Ball 2014 at Madison Square Garden last December 12, 2014, in New York City wearing a simple white ensemble to contrast her long raven straight hair.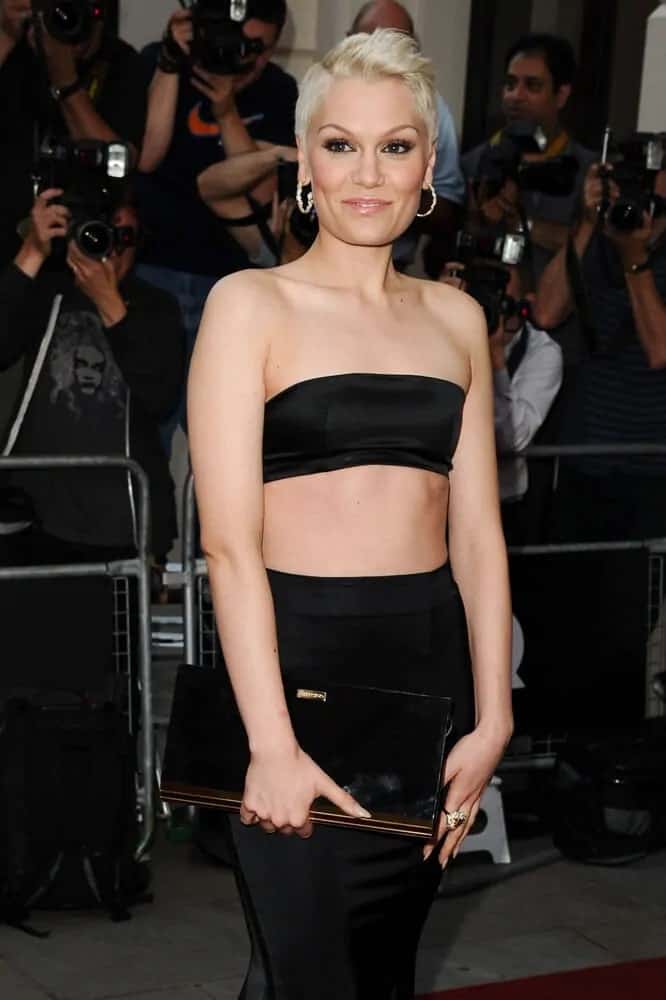 During the 2013 GQ Men Of The Year Awards at the Royal Opera House, Jessie J attended with her short platinum blonde hair contrasting her all-black sexy outfit.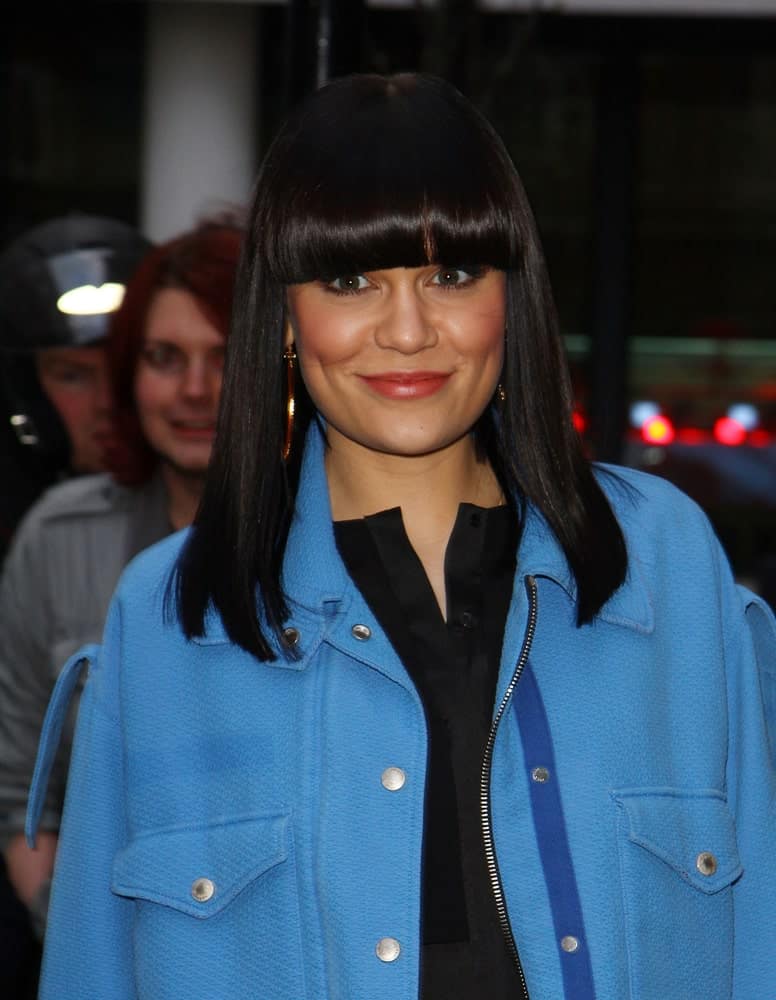 Jessie J was seen at BBC Radio Two Studios last Mar 13, 2013, in London with a Cleopatra look to her medium-length raven hair paired with eye-skimmer bangs.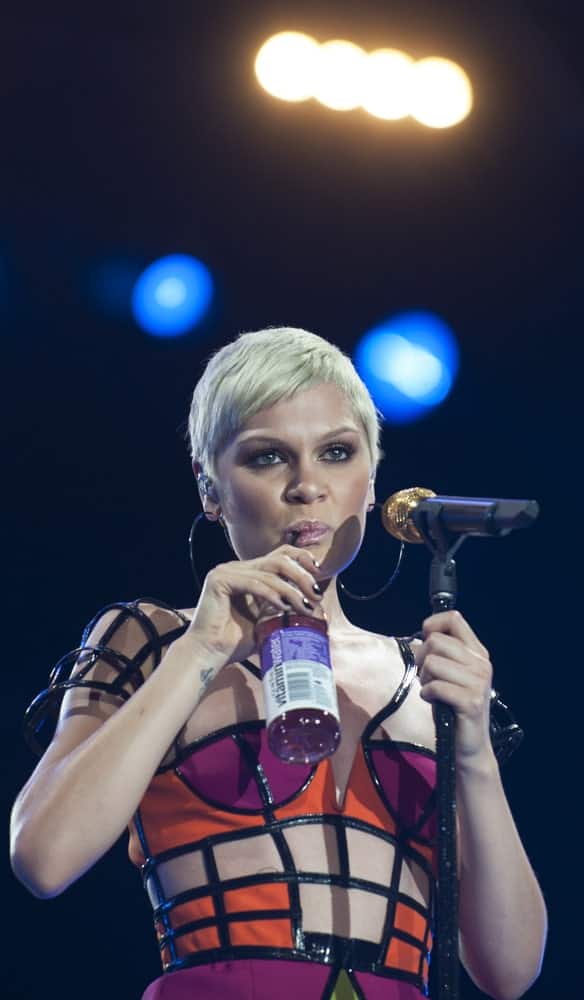 British singer Jessie J wore her short platinum blond hair in a side-parted hairstyle with a colorful dress during her performance at the Rock in Rio 2013 festival last September 15, 2013 in Rio de Janeiro, Brazil.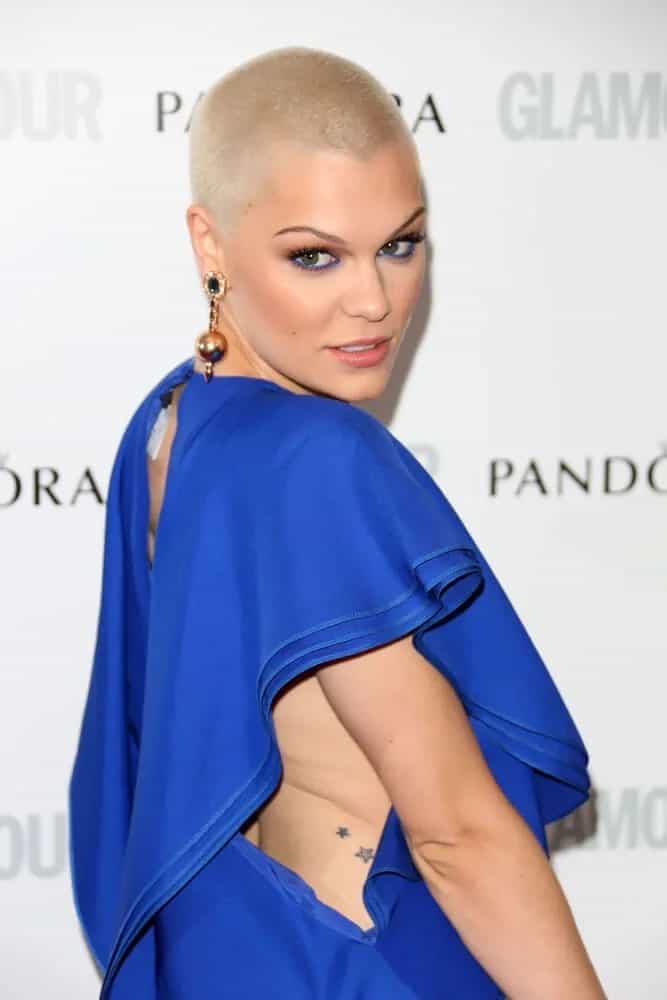 The singer totally pulled off the shaved blondie style at the 2013 Glamour Women of The Year Awards. It showcases her fine chiseled face and sexy beauty complemented by her blue dress.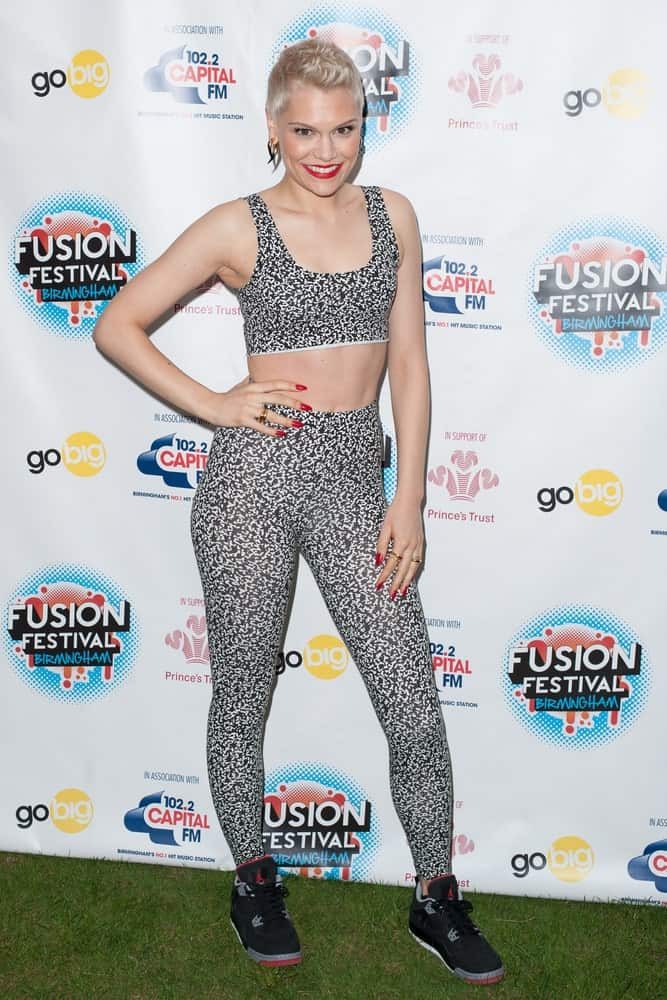 Jessie J was at the Fushion Festival in Birmingham last August 31, 2013, wearing a matching detailed work-out ensemble to pair with her platinum blond pixie hair that is spiked.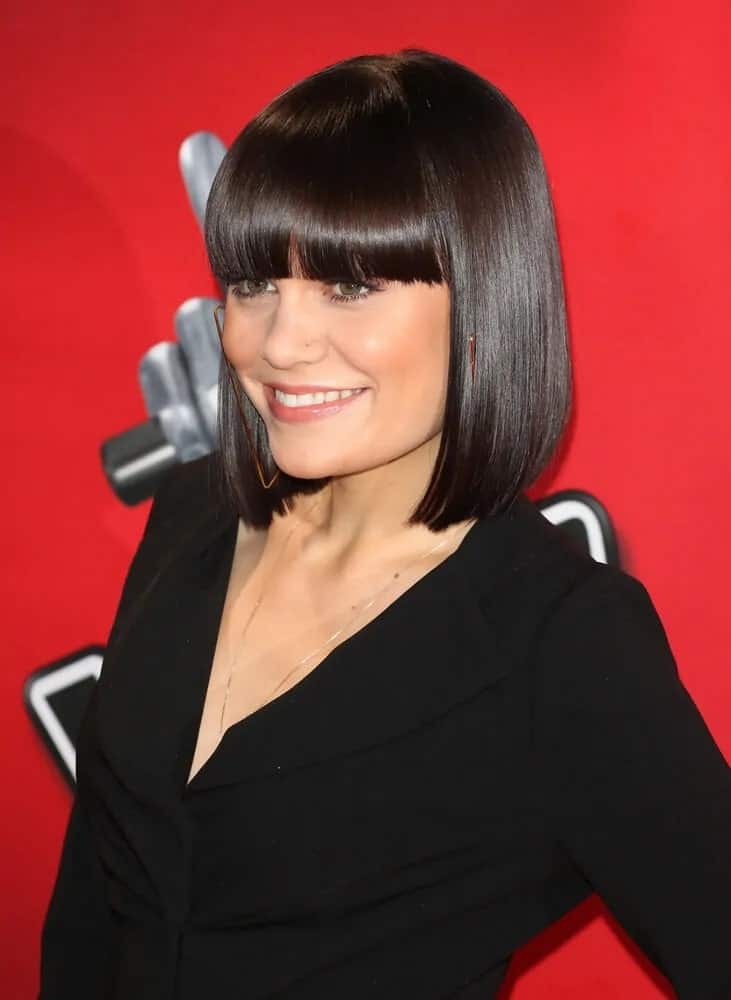 Jessie J went with this iconic look of straight raven bob with bangs paired with her black outfit last November 3, 2013 during the BBC's The Voice UK Launch Photocall.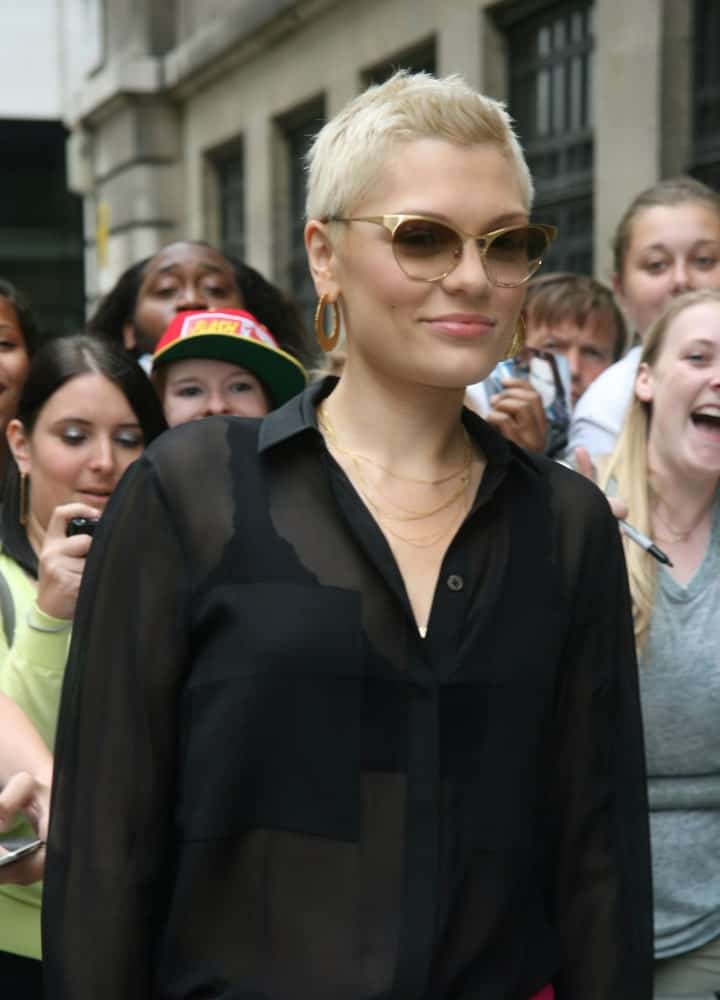 Jessie J was seen at the BBC radio two studios last August 5, 2013, in London with a black sheer button shirt contrasted by her bright blond spiked pixie hairstyle.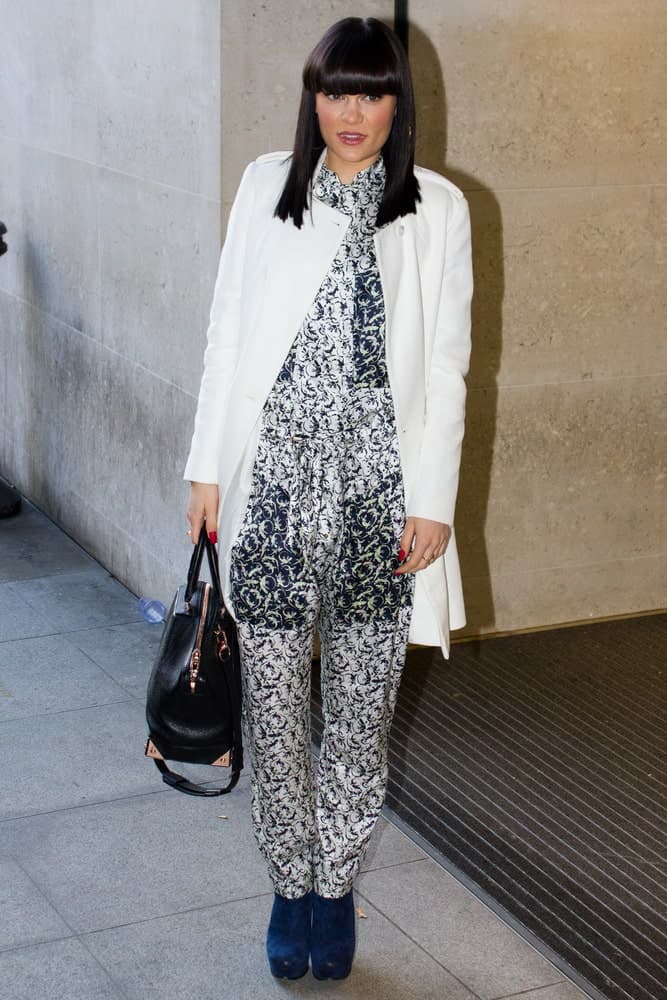 Jessie J wore a white trench coat over her romper at the BBC Radio One in London last March 14, 2013, in London. It goes perfectly with her Cleopatra-style shoulder-length straight hair with bangs.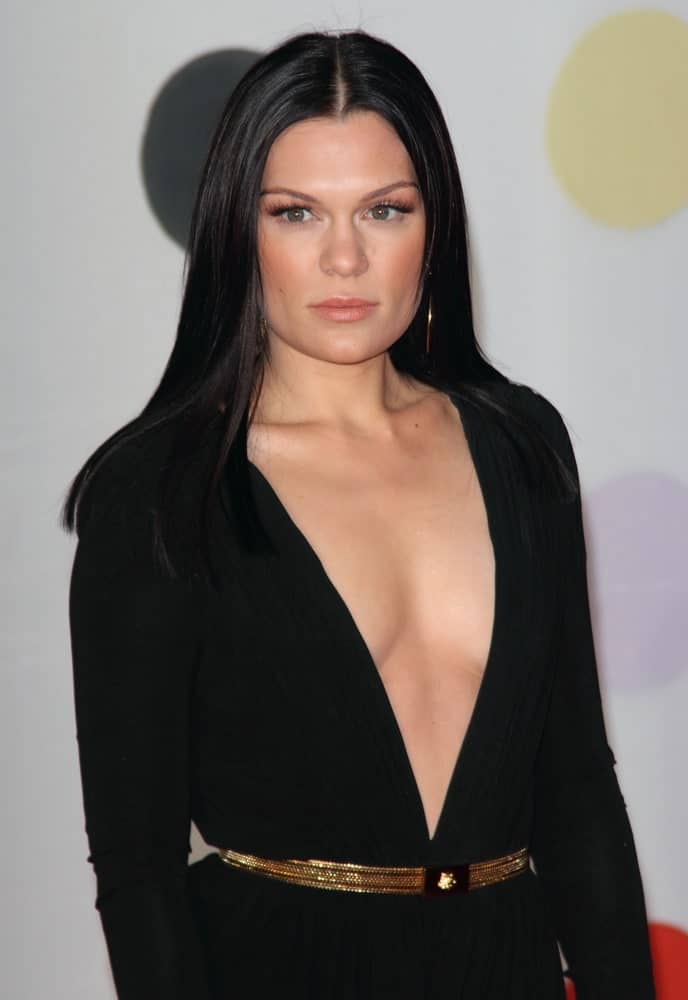 Jessie J exuded sophistication and beauty at the 2013 Brit Awards held at the O2 Arena in North Greenwich last February 21, 2012. She wore her long straight black hair with a sexy black deep V dress.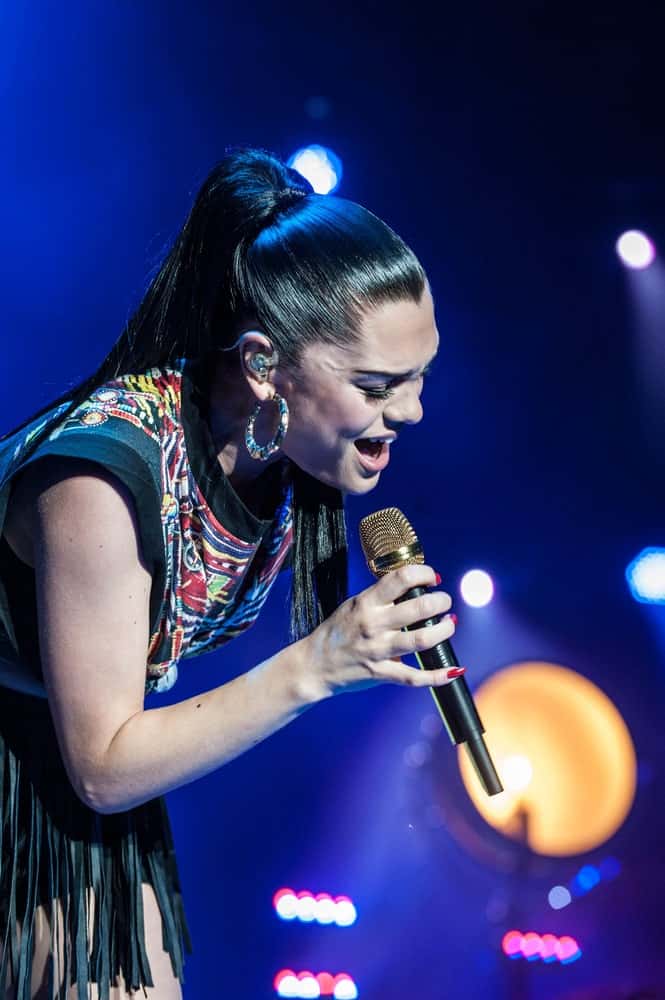 Jessie J performed at the Belgrade Calling Festival last June 27, 2012 in Belgrade, Serbia wearing a colorful patterned outfit to match her sleek high ponytail hairstyle.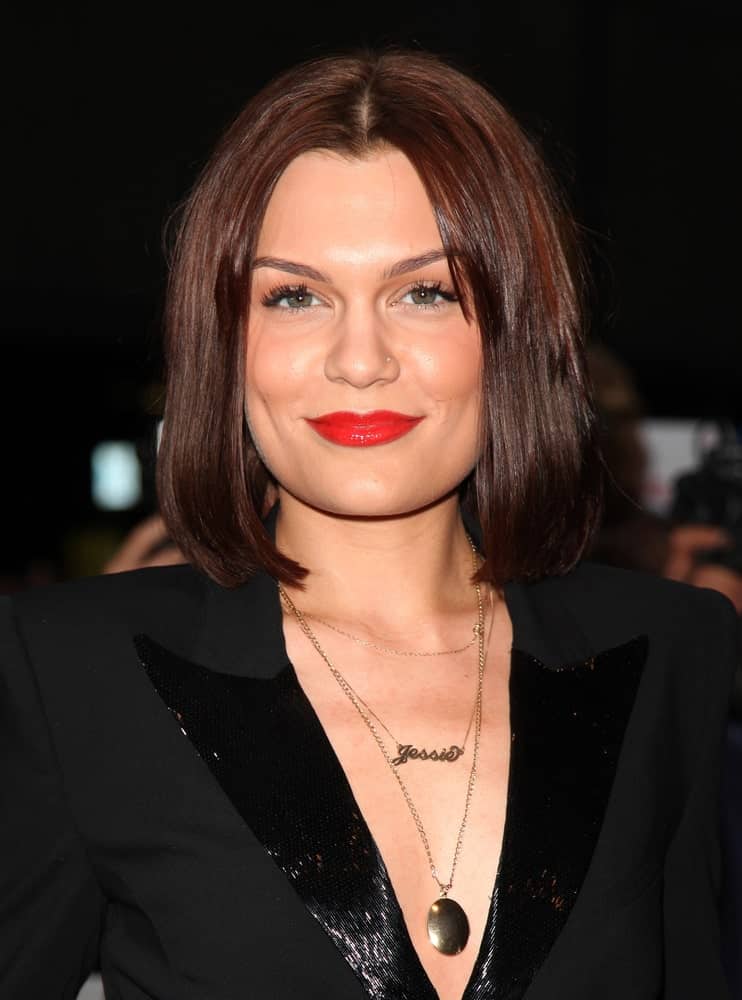 Jessie J attended the 2012 GQ Men Of The Year Awards at the Royal Opera House in London with a sexy smart suit with a deep V design paired with her center-parted long bob hairstyle with reddish highlights.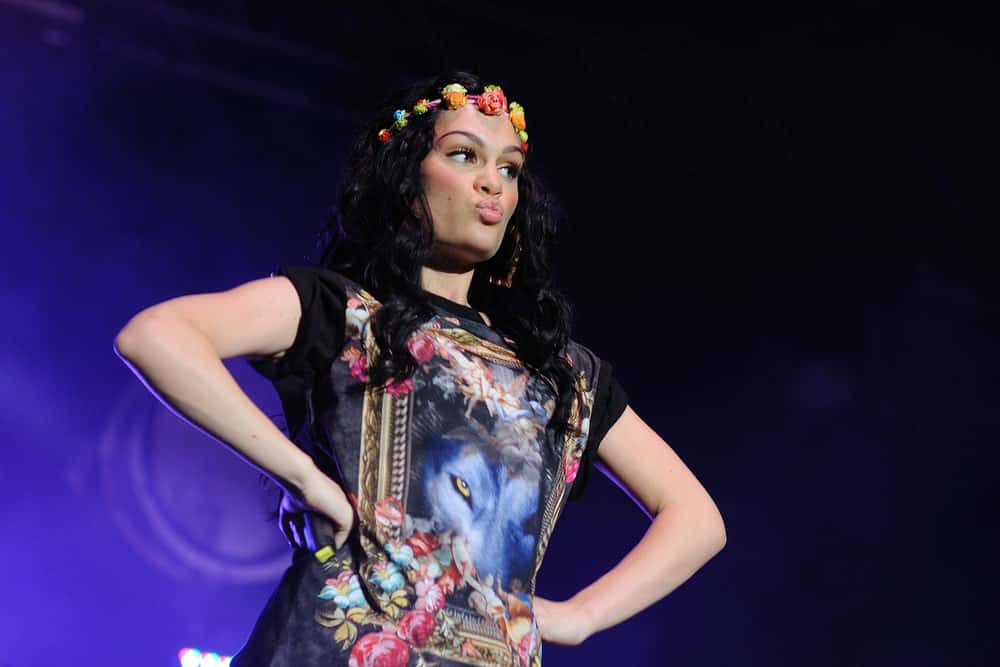 Jessie J, English singer and songwriter, performed at the FIB last July 14, 2012, in Benicassim, Spain. She had a floral casual shirt to match her floral headdress that complements her long wavy tousled dark hair.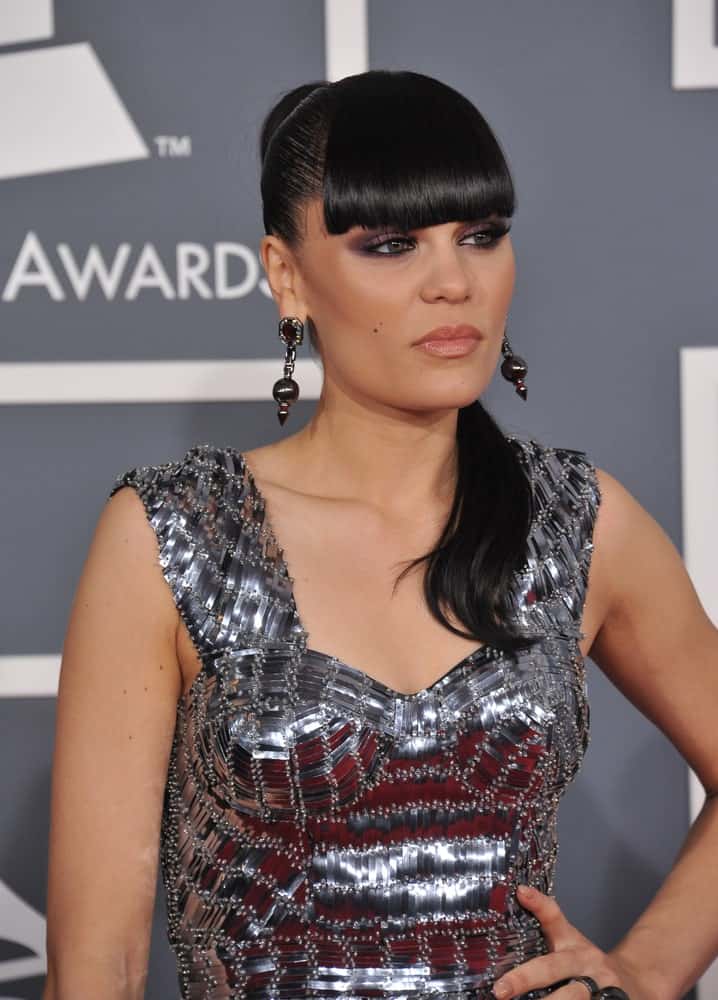 Jessie J wore a sophisticated and slick high ponytail with eye-skimmer bangs at the Grammy Awards 2012 last February 12, 2012, in Los Angeles.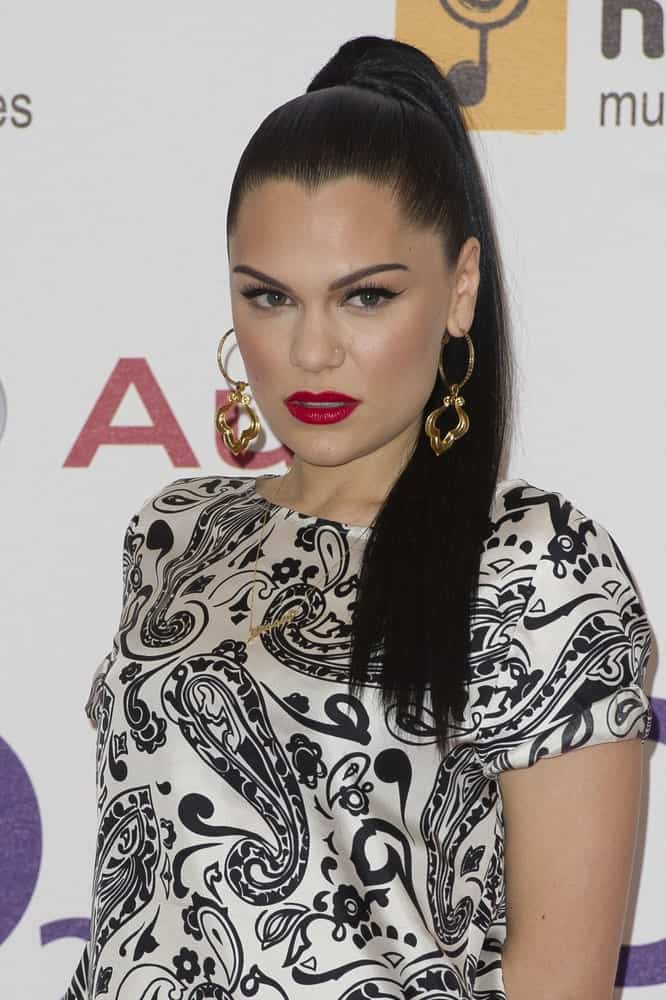 The talented singer and songwriter wore a patterned blouse elevated by her neat high ponytail when she arrived for the Silver Clef Awards at the Hilton Hotel in London last June 29, 2012.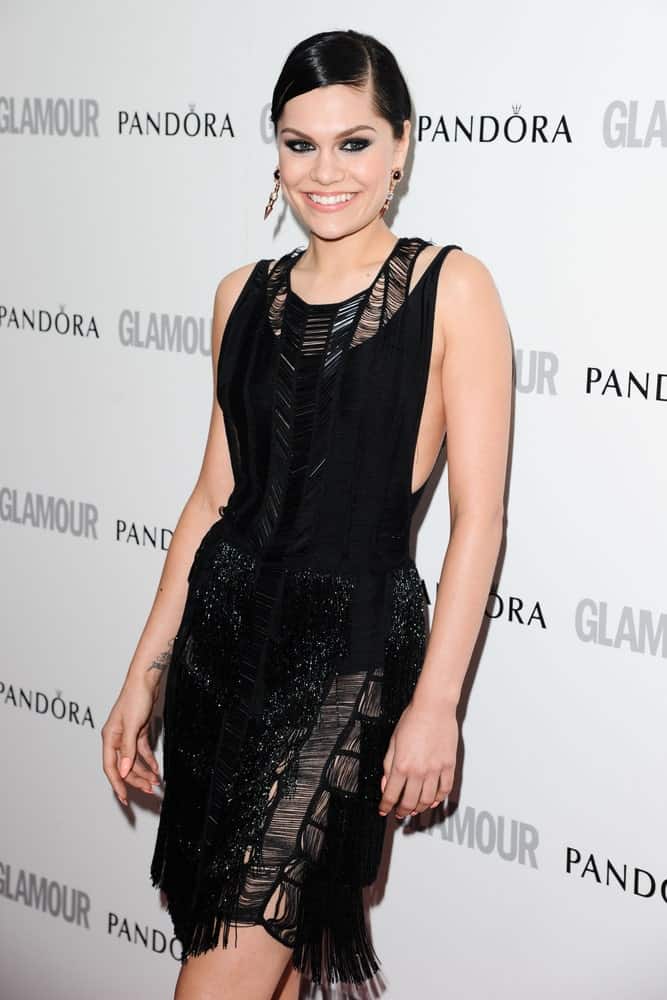 Jessie J attended the Glamour Women Of The Year Awards 2012 at Berkeley Square in London last May 29, 2012. She was wearing a sexy black dress that matches well with her raven slick updo hairstyle.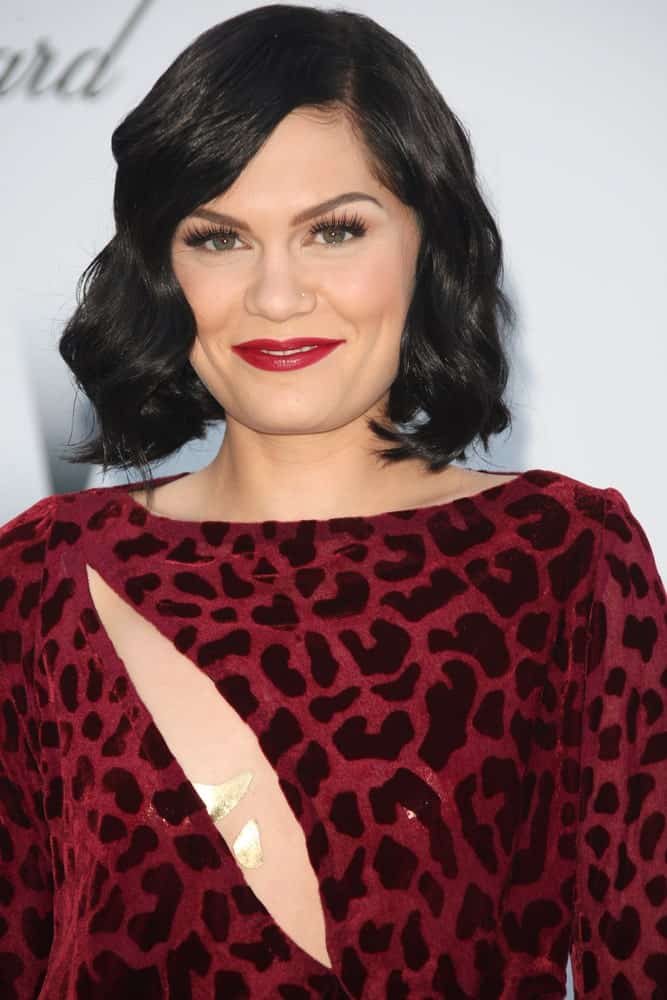 Jessie J's wavy bob hair was styled into this sexy side-swept masterpiece for the AmfAR's Cinema Against Aids gala 2012 in Cannes, France last May 5, 2012.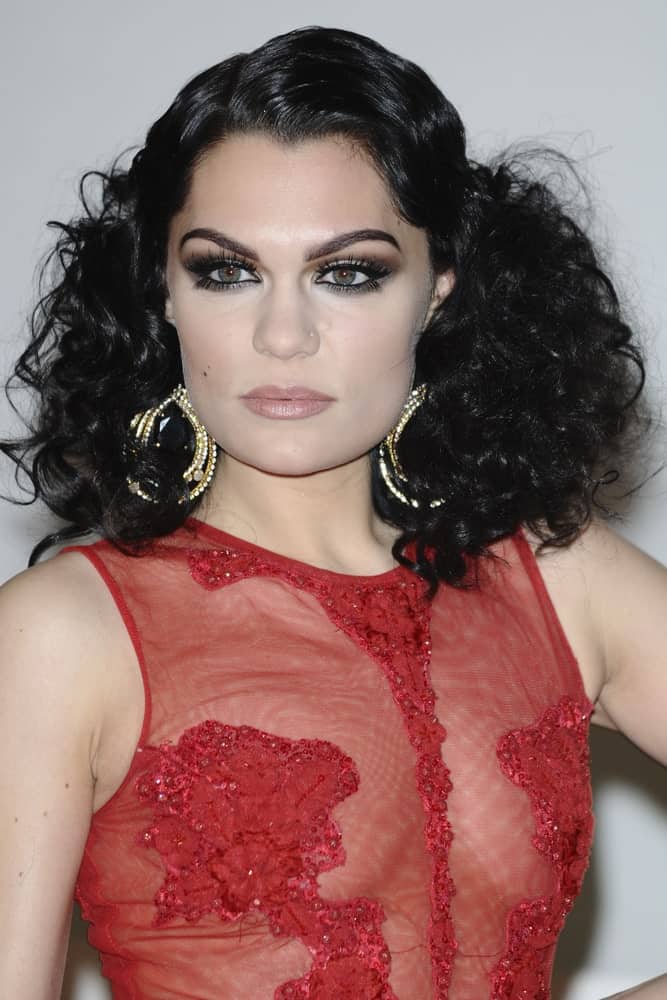 Jessie J's stunning sheer red outfit is paired with this vintage curly hairstyle that exudes sophistication last February 21, 2012, for the Brit Awards 2012 at the O2 arena in London.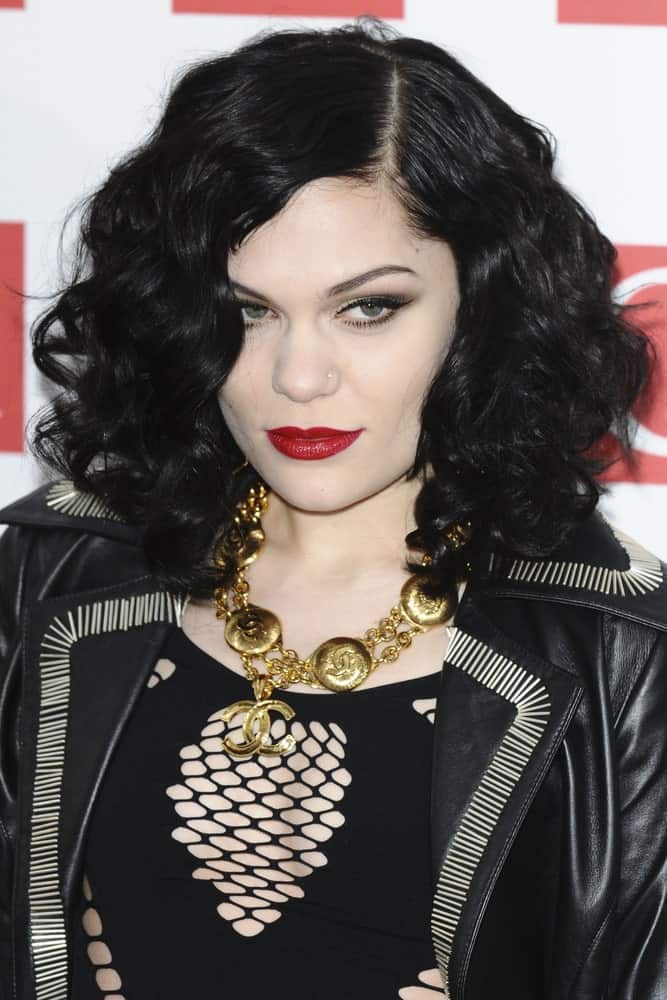 Jessie J opted for a rocker chic look for the Q magazine Awards 2001 last October 24, 2011, at the Grosvenor House Hotel in London. She wore her black leather jacket paired with a voluminous curly shoulder-length hair parted at the side.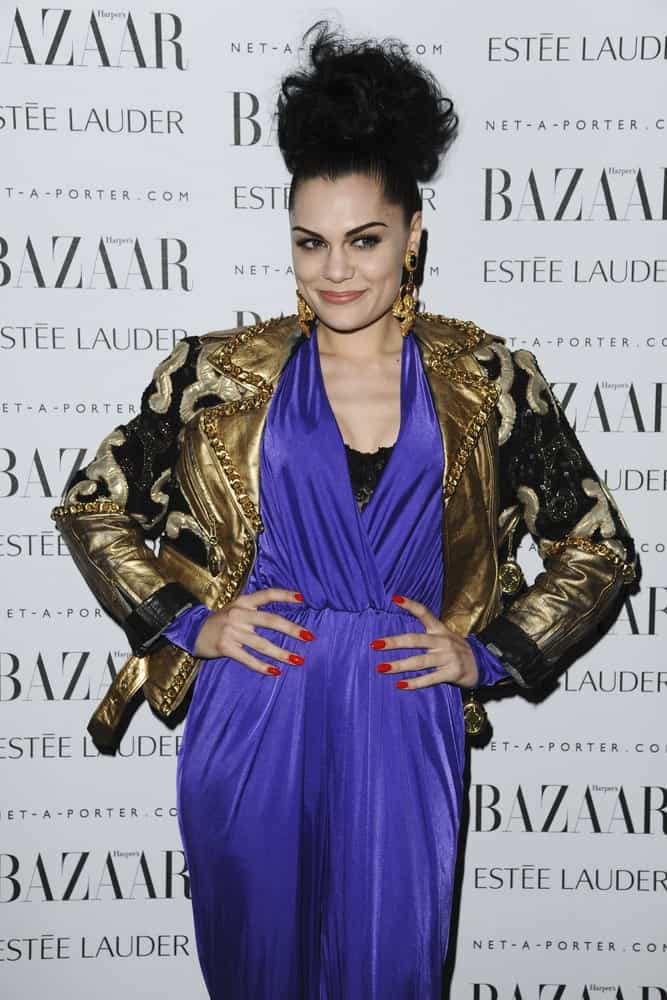 Jessie J went for a beehive hairstyle with her large hair bun at the top of her head. This is paired with a blue romper and gold leather jacket for the Harpers Bazaar Women of the Year Awards 2011 in London last November 7, 2011.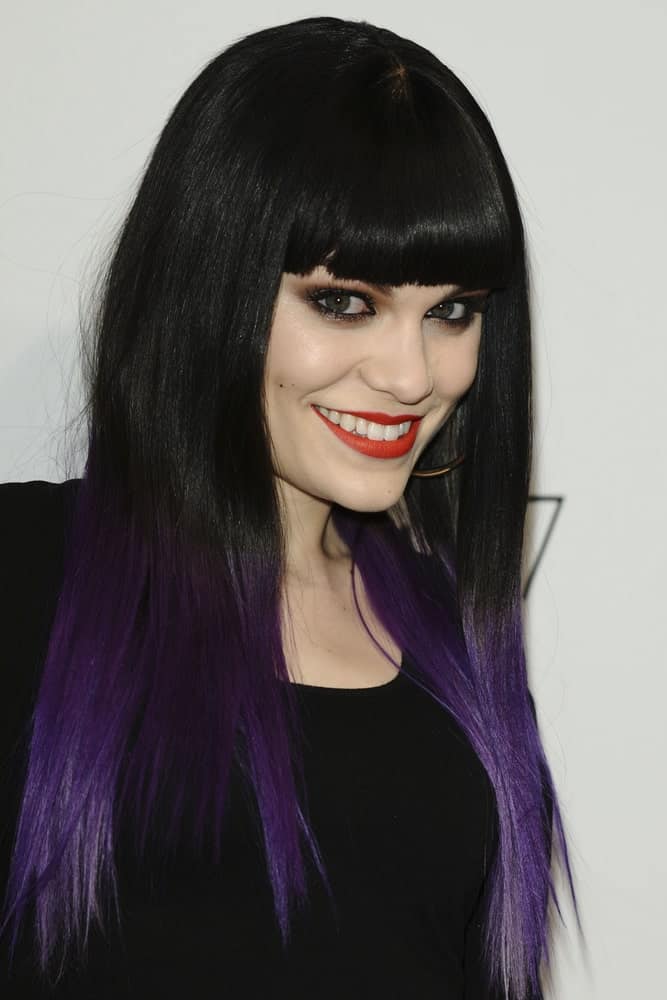 Jessie J opted for a sexy goth chic style at the Jingle Bell Ball 2011 held in the O2 Arena last December 4, 2011, with her black hair highlighted with a blue tone at the ends.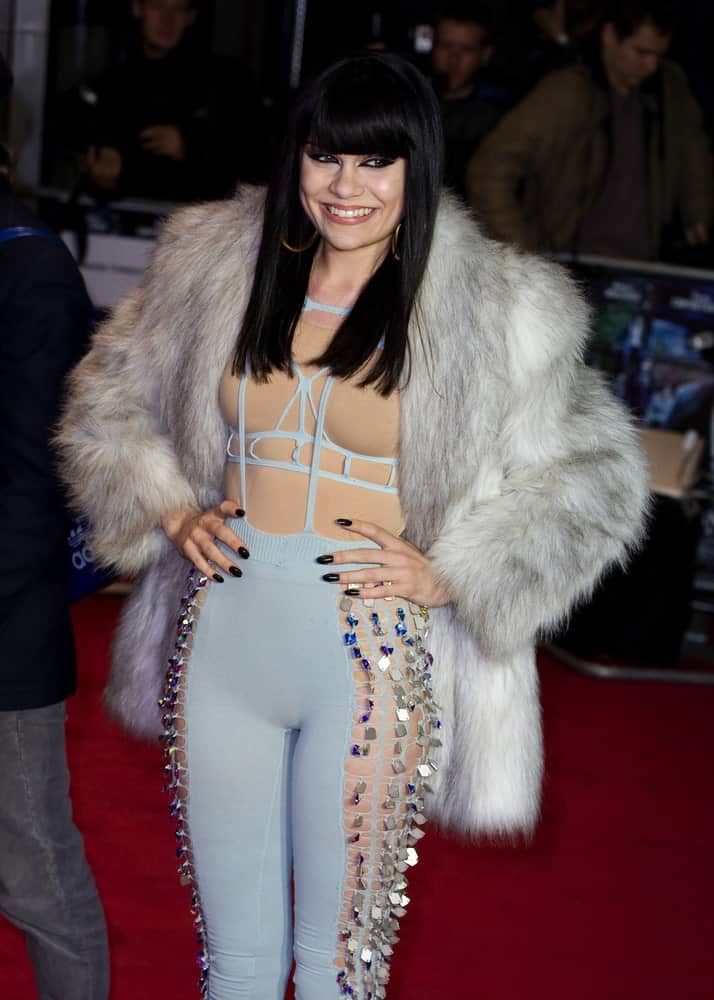 Jessie J wore a fur coat for the 'Demons Never Die' premiere at the Odeon West End in London last October 10, 2011. She paired this with her medium-length raven hair and eye-skimmer bangs.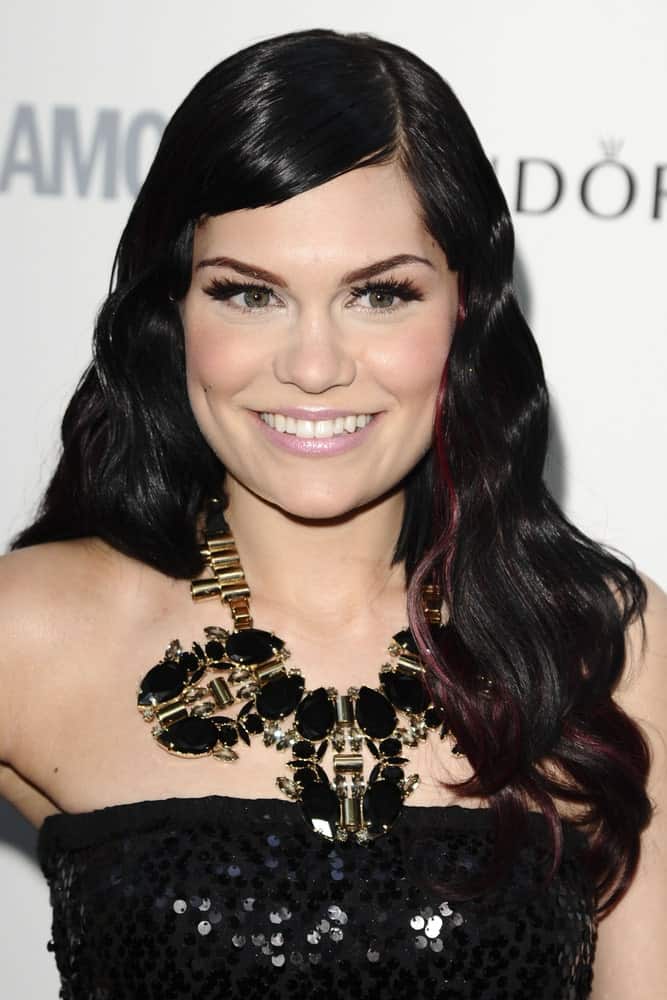 Last June 7, 2011, Jessie J attended the 2011 Glamour Awards at Berkeley Square in London. She wore a black sequined strapless outfit that complements her earrings as well as her wavy black her with reddish highlights on the side.