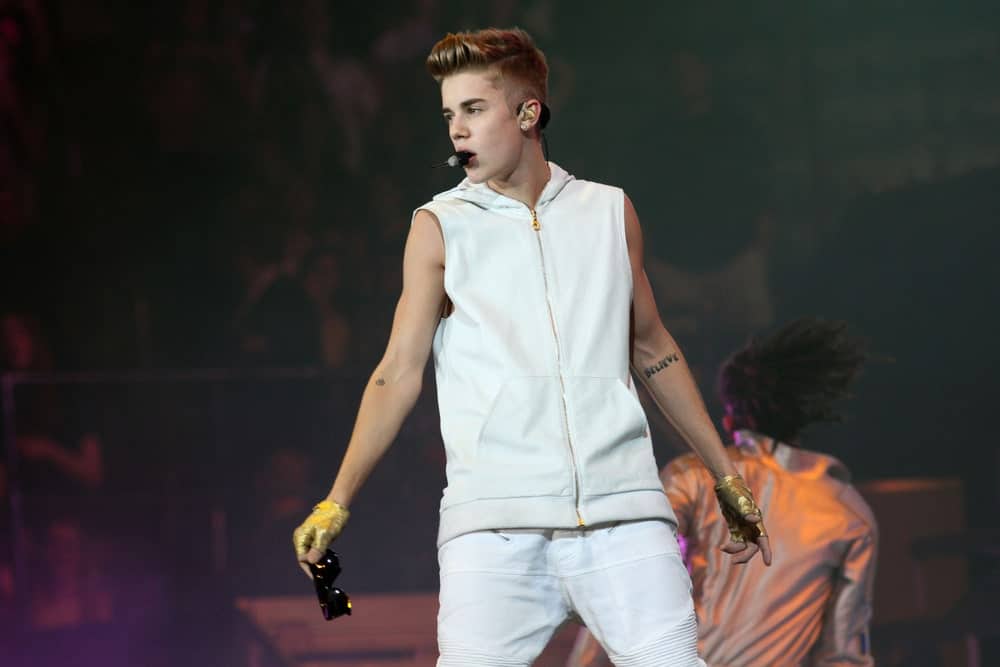 The teenage craze Justin Bieber is a known face in the music industry. He is also a fashion icon for today's generations. Over the years he has changed his hairstyle many times. When he was very young, he had a bowl cut. The hair was long and it was swept on one side covering his forehead.
As he grew older, he changed his hairstyle to a short one. His hairstyle reminded us of the 50's James Dean. The faded pompadour style suited him really well. He then tried the long lighter hair swept all the way towards the back. The undercut, fauxhawk style looked really good on him. He had brushed up fringes on the front.
In 2015 he chose the platinum and blonde hairstyle. He had long hair at the front which he swept all over to the back. The hair on the back and sides were cut short. At that time he had a tattoo on the neck and the style made the tattoo more prominent. This style gave him a bad boy image.
Recently, he went for the buzz cut. Whether it's a long or short hairstyle, Justin Beiber made a fashion statement every time. The youth blindly followed his styles. Justin Bieber was a good singer since he was a child. His mother used to upload his music videos on the YouTube channel for their friends to see. This is how a recording company found his video and signed him. His first album was EP, My World. It was released in 2009. Seven of his songs were listed on the Billboard 100 list. It was certified as 'platinum' in the U.S. His studio album 'My World 2.0' was certified as 'triple platinum'.
His other albums include 'Under the Mistletoe', 'Believe', and 'Purpose'. The total sales of his albums and music reached more than $44 million. He has more than 100 million Twitter followers and he is one of the best selling artists of all time. He received many awards including the American Music Award and Grammy Award. He went on a number of tours and his concerts were loved by the audiences.
Bieber got success at a very young age. He is the dream singer of millions of teenage and young people. He is also a great songwriter. This talented artist has given us some beautiful songs over the years. Millions of people around the world view his music videos online. The young generation sees Bieber as their idol. So, they follow his hairstyle and fashion choices as well. Justin Bieber has a long way to go and gain more success in the future. People are expecting more wonderful songs from him that they will remember for a lifetime.
Here are Justin Bieber's hairstyles over the years.
Photos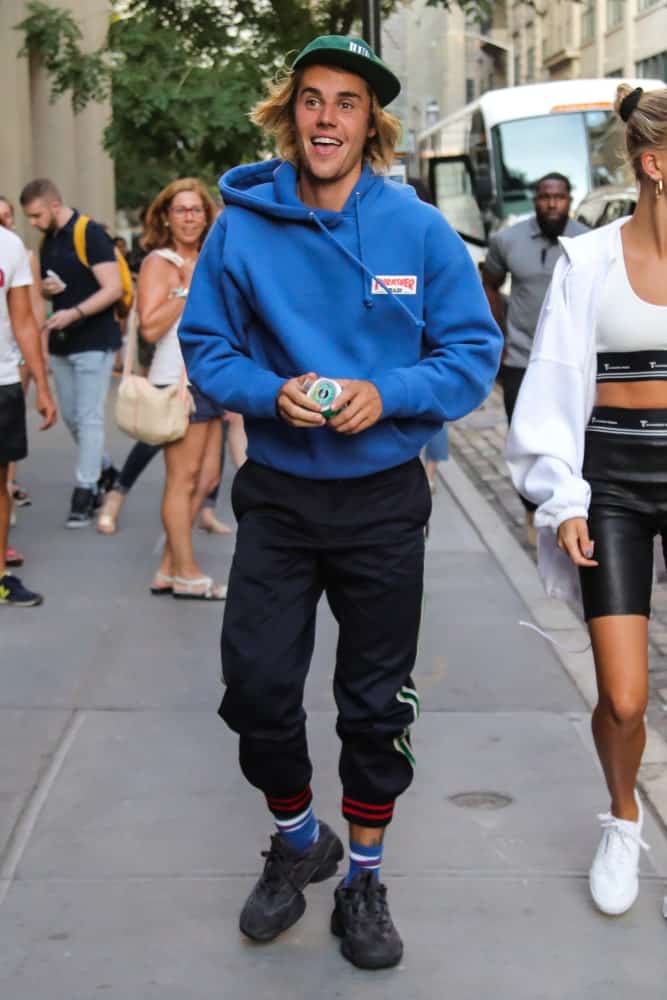 Justin Bieber was spotted in New York City on July 12, 2018, wearing a green cap that complements his long blonde hair. The look was completed with a blue sweatshirt and black jogger pants.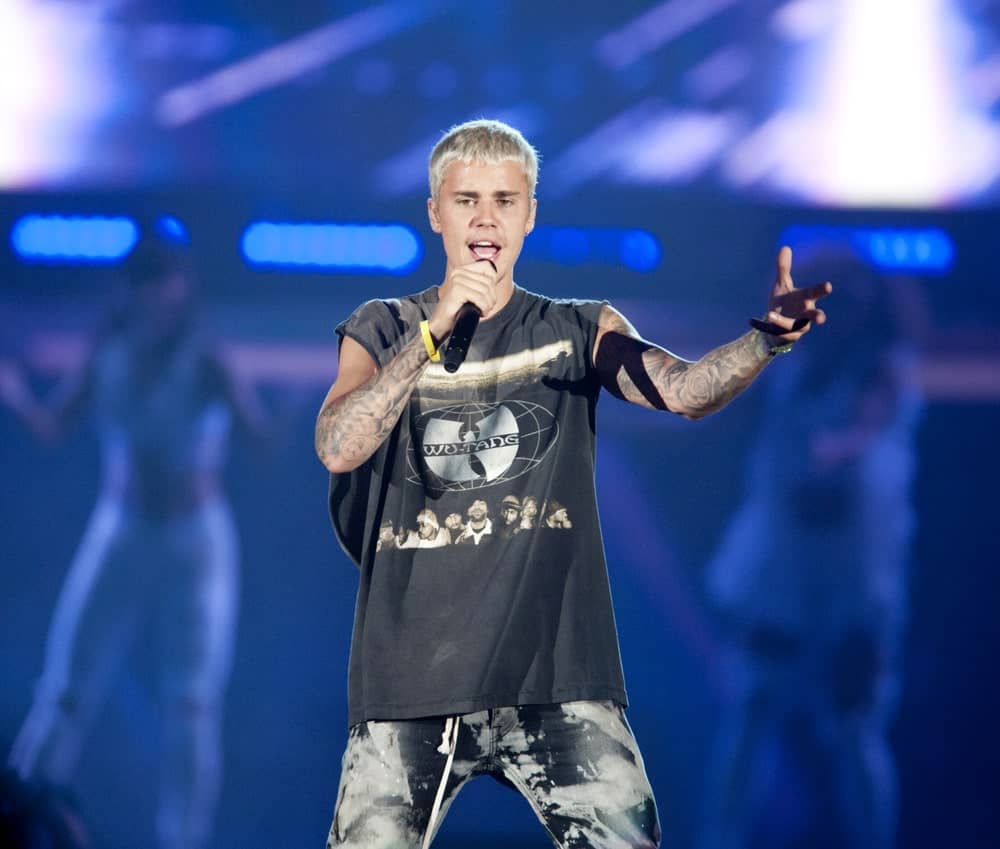 Justin Bieber performing in Pittsburgh on July 13, 2016, during the 'Purpose' world tour sporting a short hairstyle that's dyed in platinum blonde. It has dark highlights for some depths and dimensions.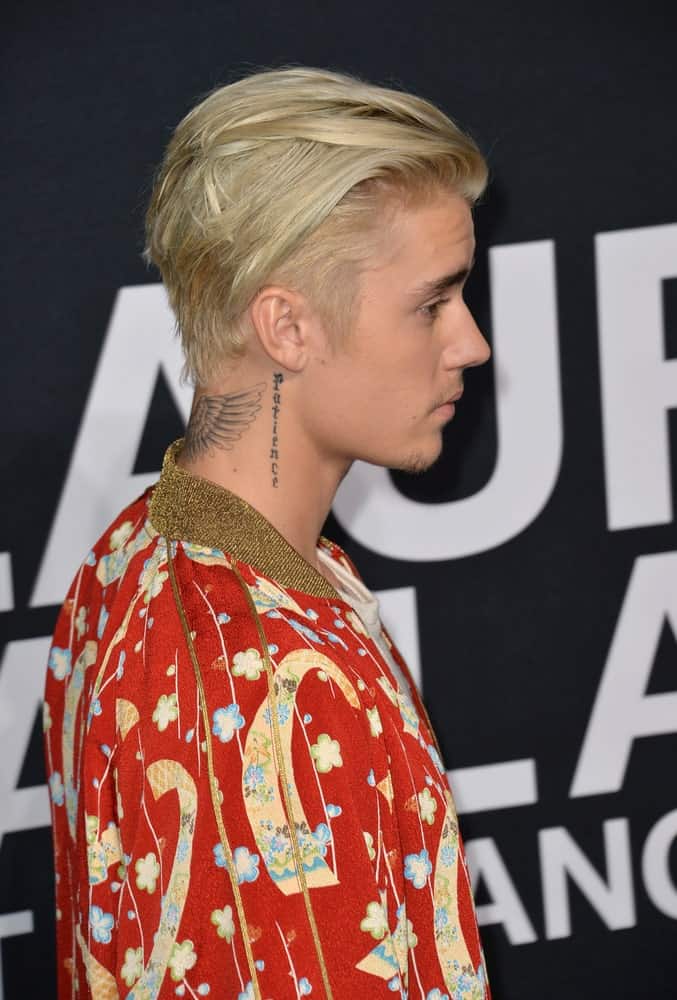 The singer arrived at Saint Laurent at the Palladium fashion show on February 10, 2016, with a long slicked back hair where sides are kept short to accentuate his tattoos.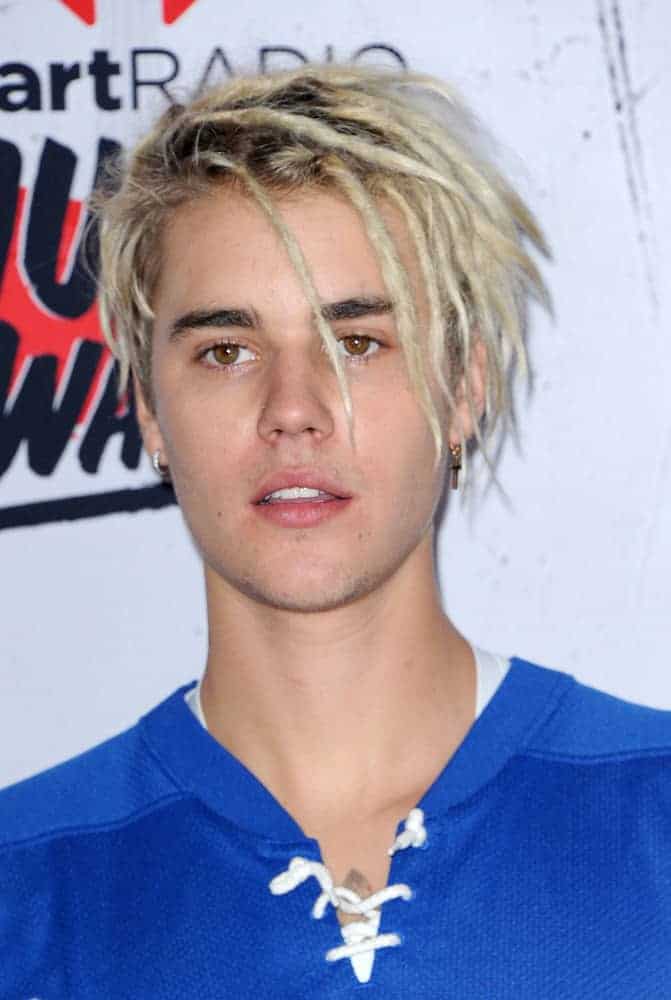 The "Love Yourself" singer experimented with dreadlocks during the 2016 iHeartRadio Music Awards – Press Room held at The Forum in Inglewood, USA. It was dyed in golden platinum blonde with darkened roots for some dimensions.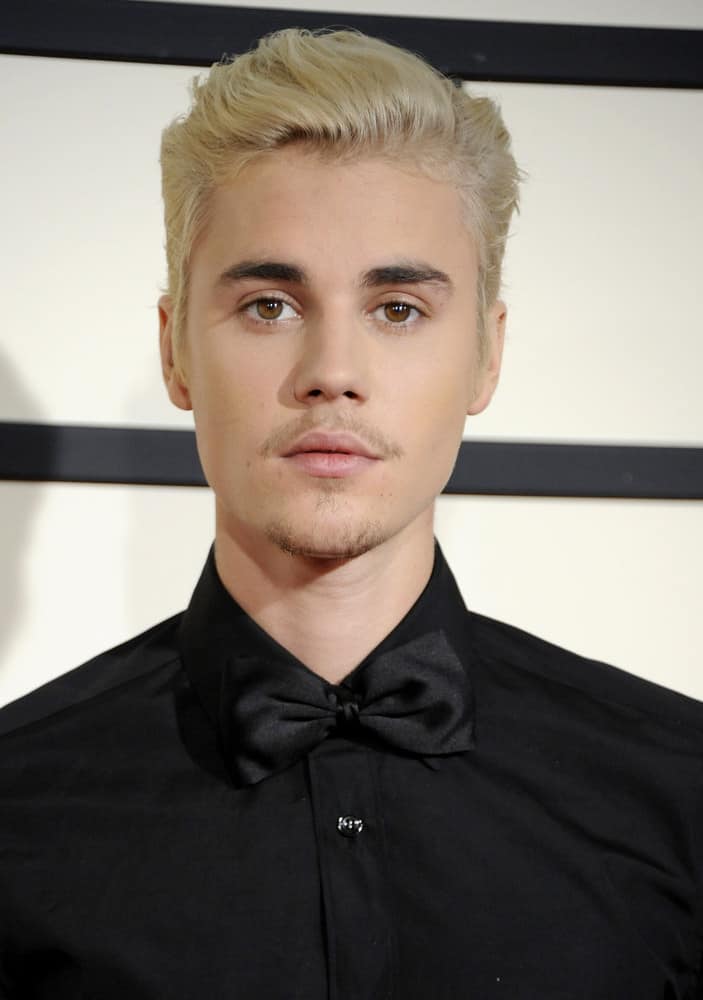 Justin Bieber dyed his hair platinum blonde and had it combed back for the 58th GRAMMY Awards held at the Staples Center in Los Angeles, the USA on February 15, 2016.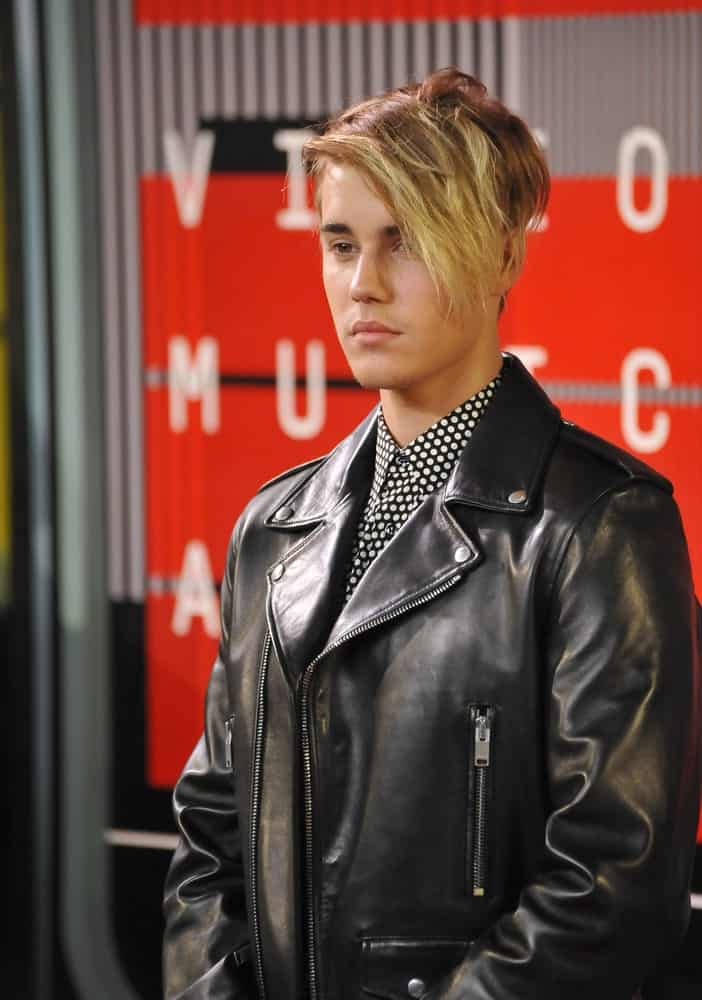 The singer attended the 2015 MTV Video Music Awards last August 30, 2015, with a side-parted blonde hair incorporated with long side bangs.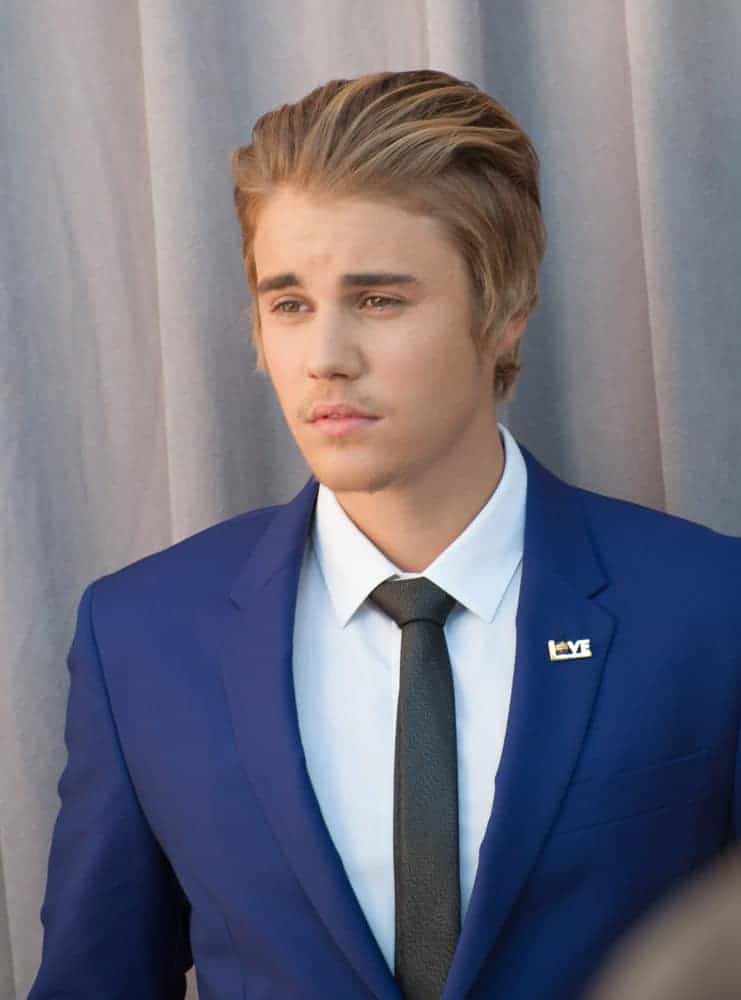 Justin Bieber combs back his hair at the Comedy Central Roast of Justin Bieber at Sony Studios, Culver City in 2015.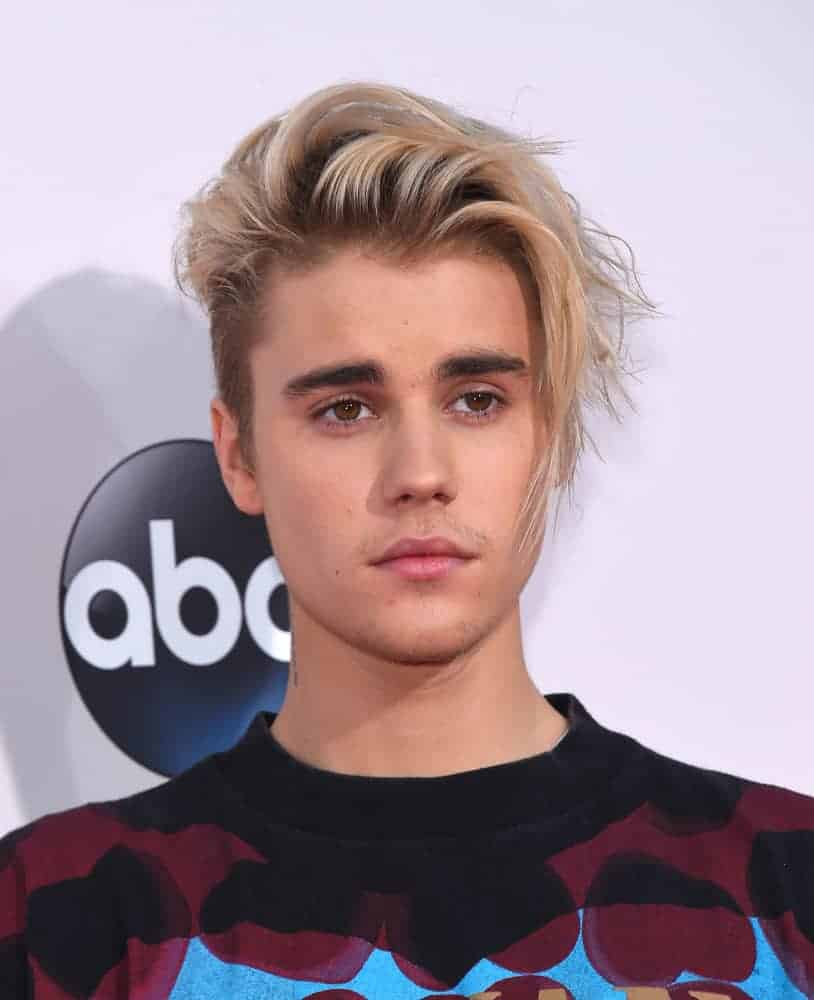 Justin Bieber dyed his hair golden blonde and styled a lengthy look when he appeared at the American Music Awards 2015 in Los Angeles, CA.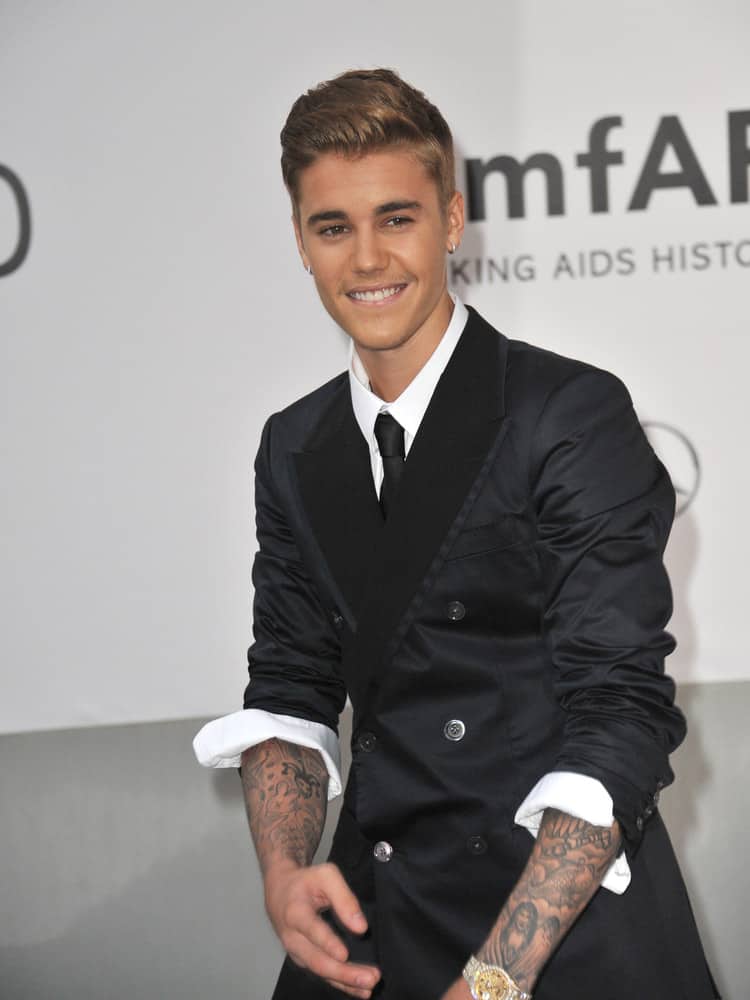 Justin Bieber looked dashing with his new look featuring a short slicked back hairstyle at the 21st annual amfAR Cinema Against AIDS Gala in 2014.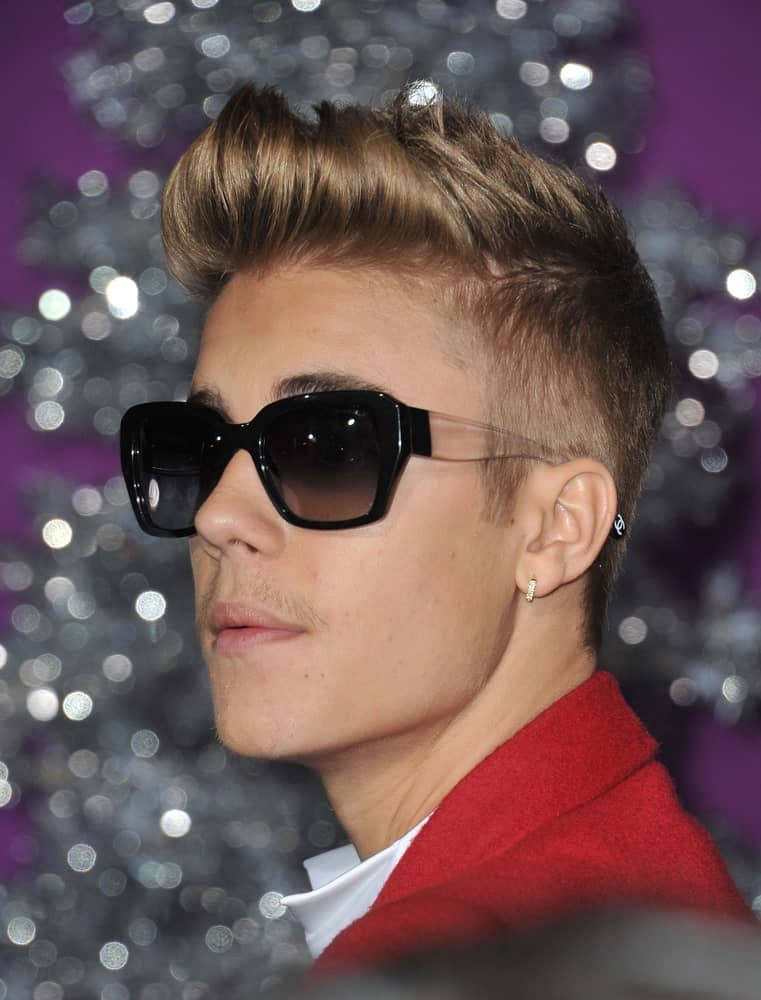 The singer exhibited a brushed up crew cut during the world premiere of his movie "Justin Bieber's Believe" last December 18, 2013. He finished the look with black shades and a vibrant red suit.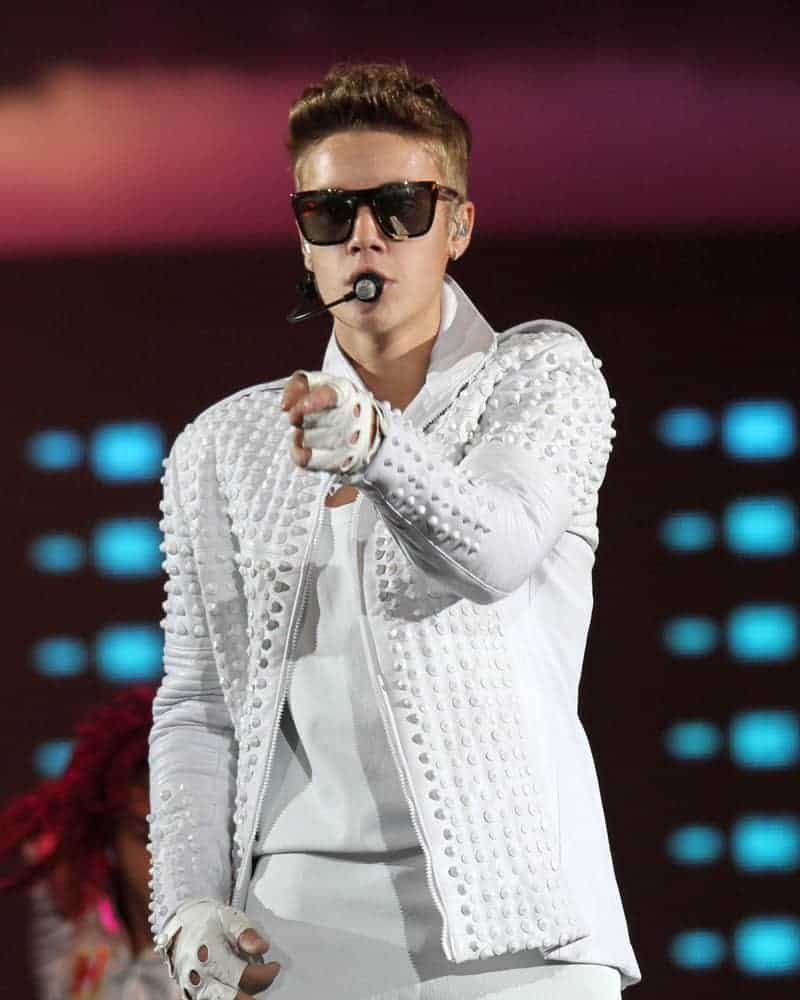 Justin Bieber performing at the Prudential Center on July 30, 2013, in New Jersey, sporting a slicked-back 'do.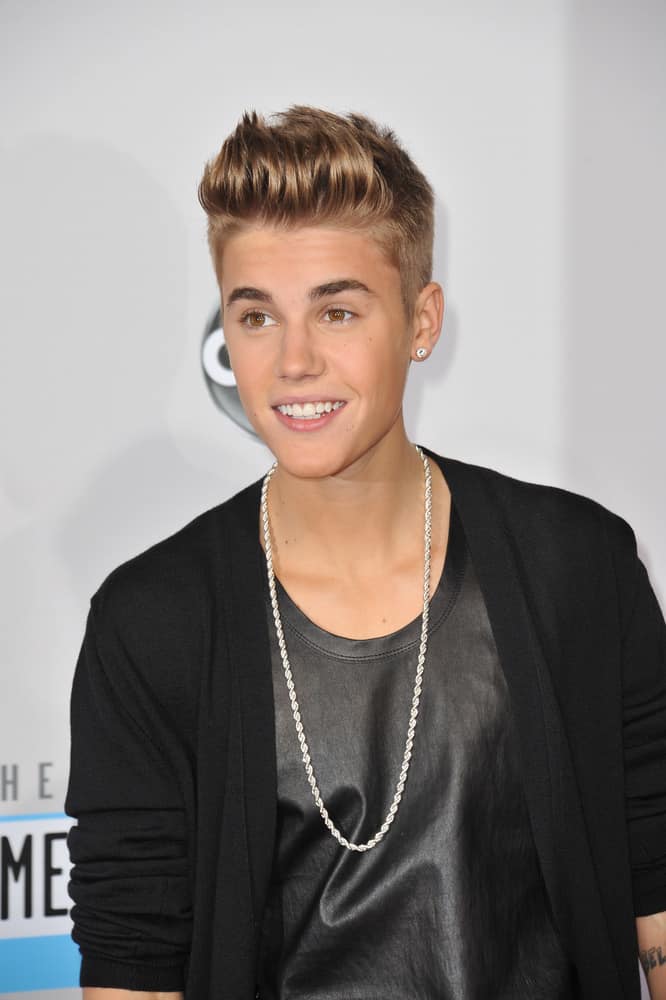 Justin Bieber shaved his sides short and rocked a quiff top during the 40th Anniversary American Music Awards held at the Nokia Theatre LA Live in 2012.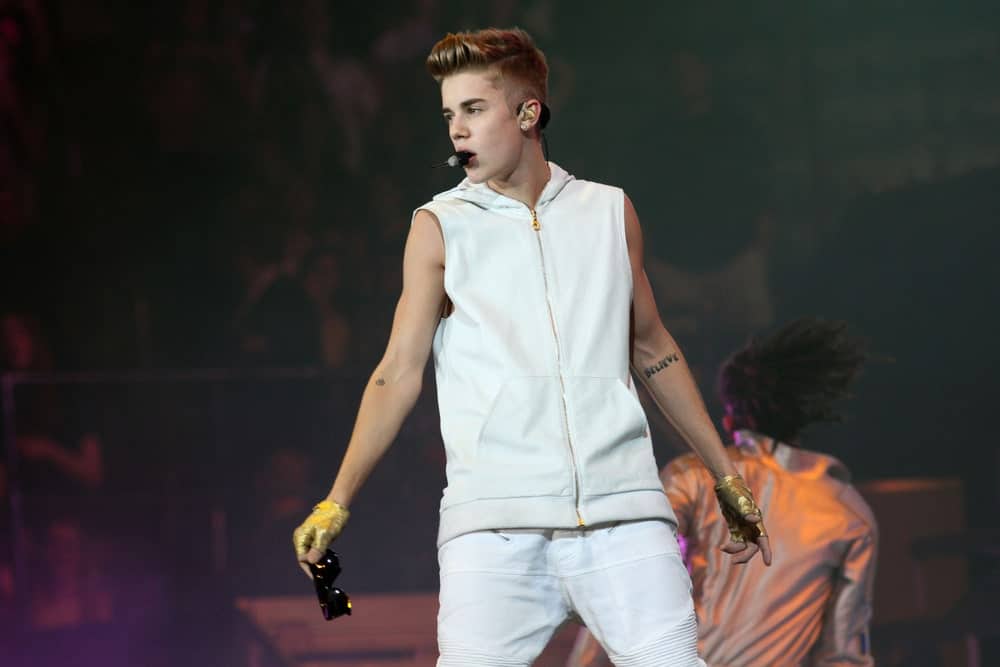 The singer performing at Madison Square Garden on November 28, 2012, with a neat undercut incorporated with a brushed up hairstyle. It was dyed in chestnut blonde that goes perfectly with his skin tone.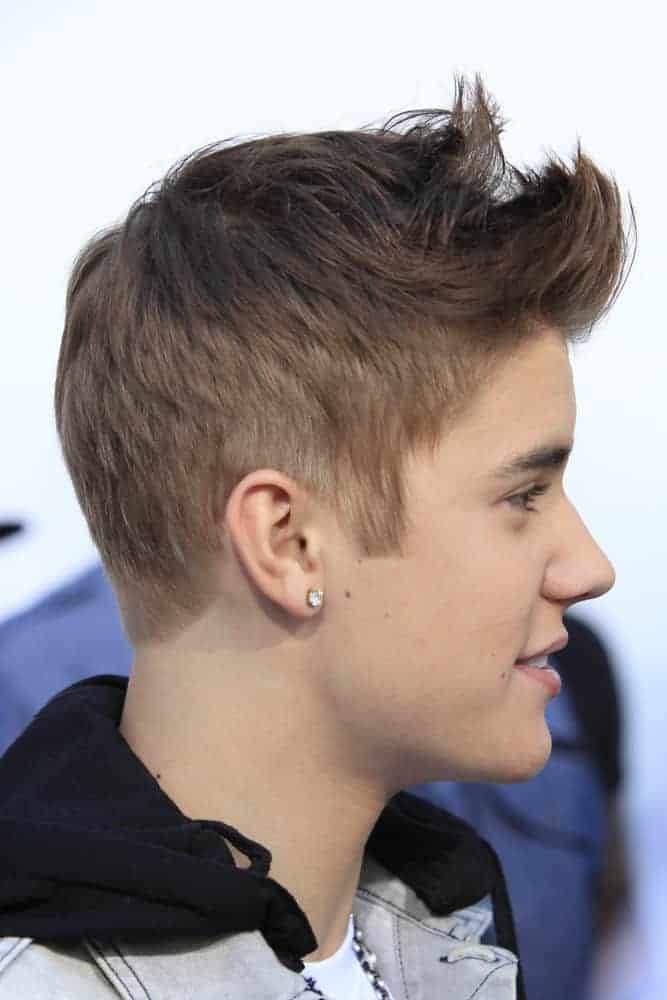 Justin Bieber showed off his quiff 'do during the 2012 Billboard Music Awards held at the MGM Grand Garden Arena.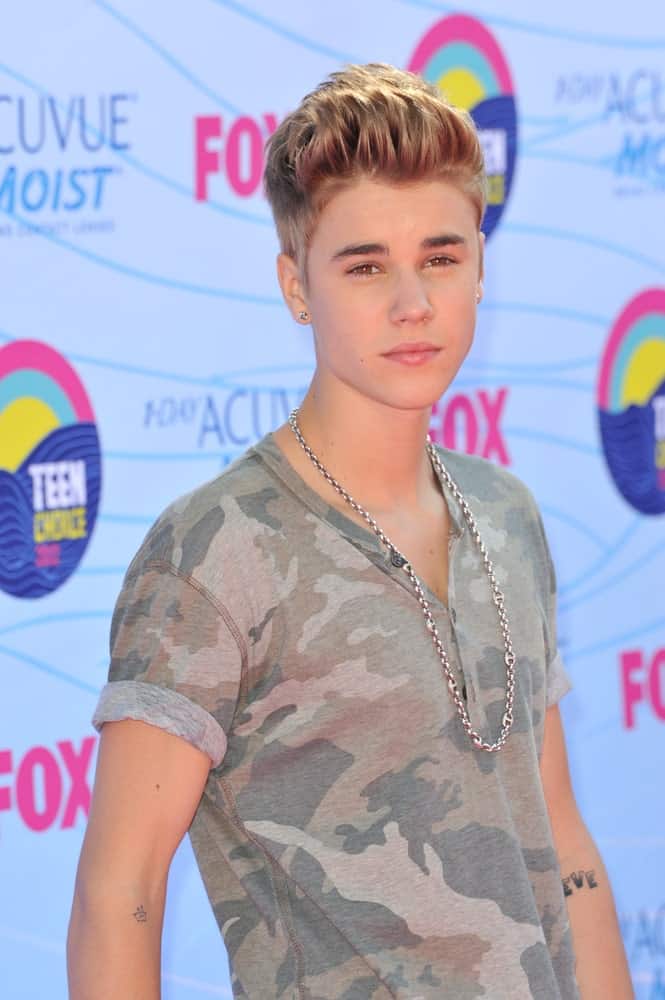 The singer showcased a high pompadour hairstyle in brown matching his stunning eyes. This look was worn at the 2012 Teen Choice Awards last July 23, 2012.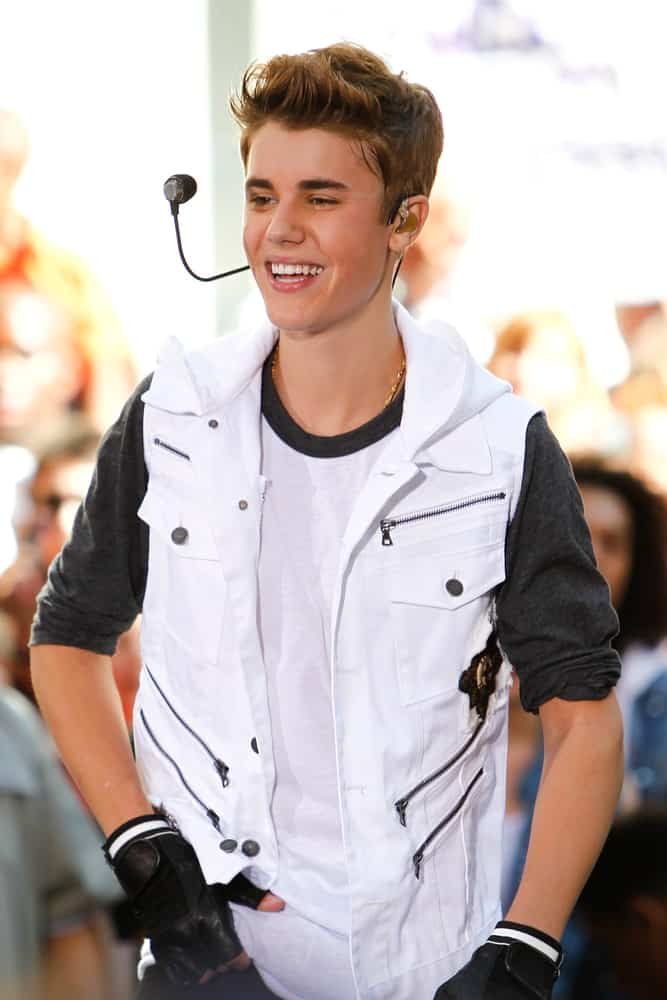 Singer Justin Bieber performed on the Today Show at Rockefeller Plaza on June 15, 2012, with short brown hair that's brushed up in the middle showing some spikes.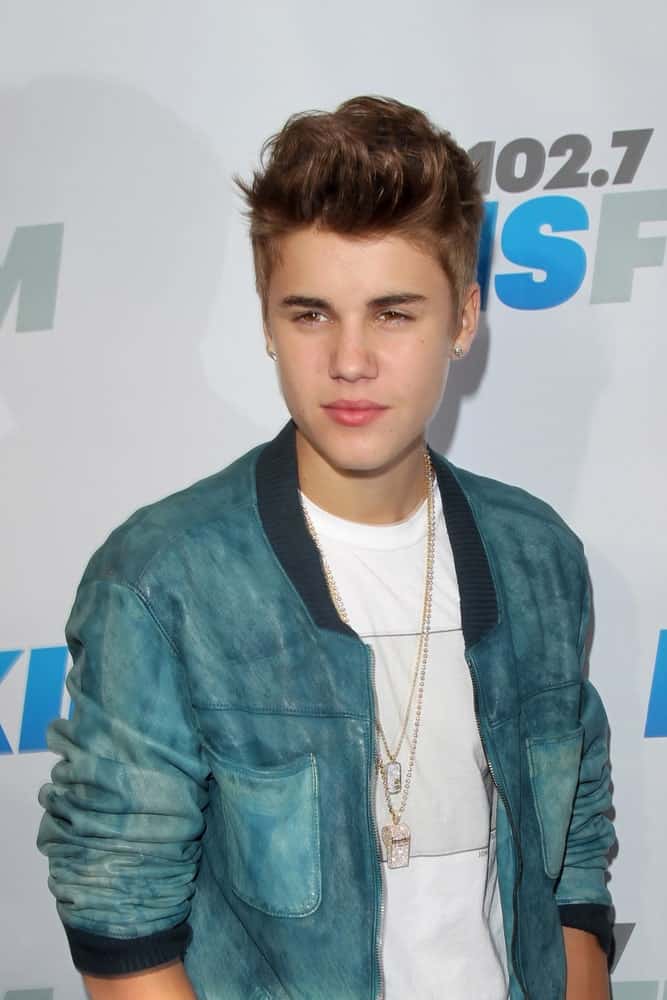 The singer rocked a messy pompadour hairstyle during the "Wango Tango" Concert at The Home Depot Center on May 12, 2012. He finished the look with layered blings and a white top under a teal jacket.
Justin Bieber paired some blings with his rounded haircut during the Michael Jackson Immortalized Handprint and Footprint Ceremony at Grauman's Chinese Theater on January 26, 2012, in Los Angeles, CA.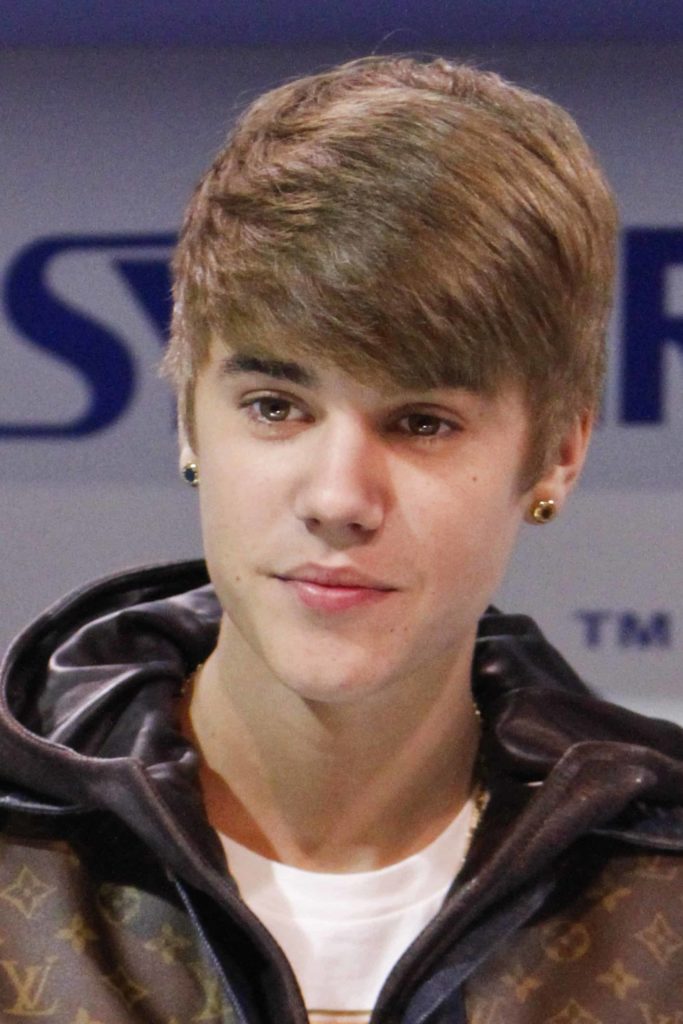 Justin Bieber rocking his side-swept brushed down look at the Consumer Electronics Show at The Las Vegas Convention Center in Las Vegas, NV on January 11, 2012.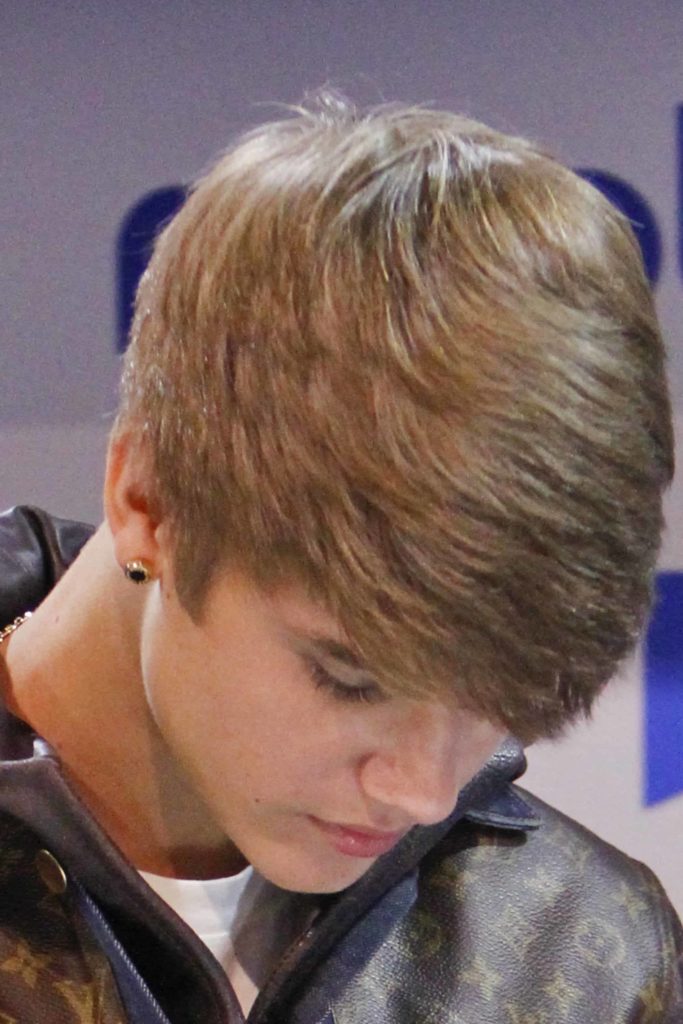 Singer Justin Bieber bows down his head, giving a full view of his signature hairstyle at the mRobo booth at the Consumer Electronics Show at The Las Vegas Convention Center in Las Vegas, NV on January 11, 2012.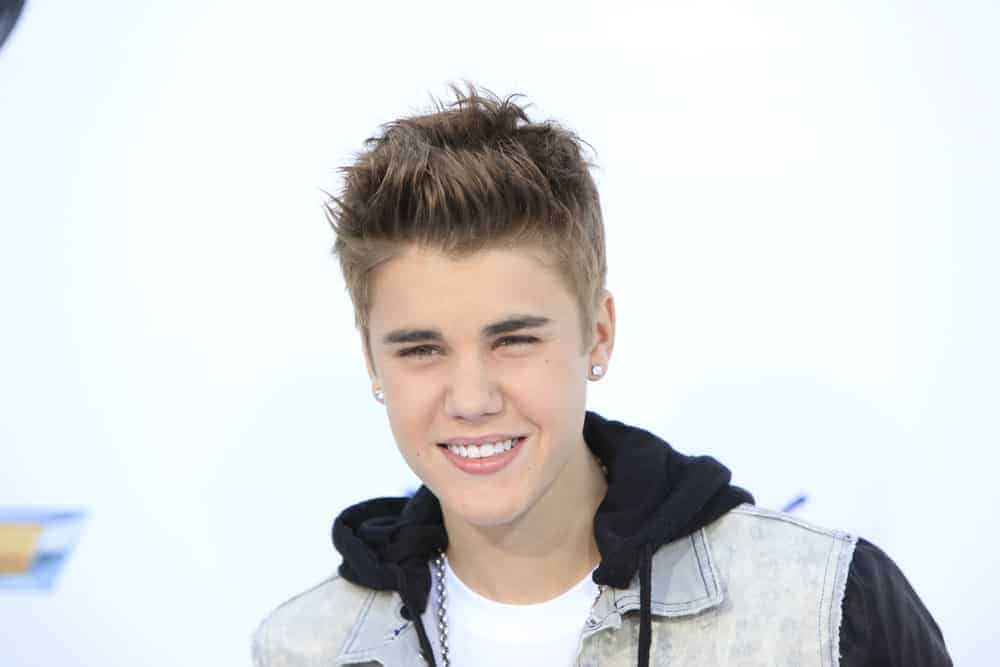 Justin Bieber wore a spiked up hairstyle during the 2012 Billboard Music Awards held at the MGM Grand Garden Arena, Las Vegas, NV. He paired it with stud earrings and a bling.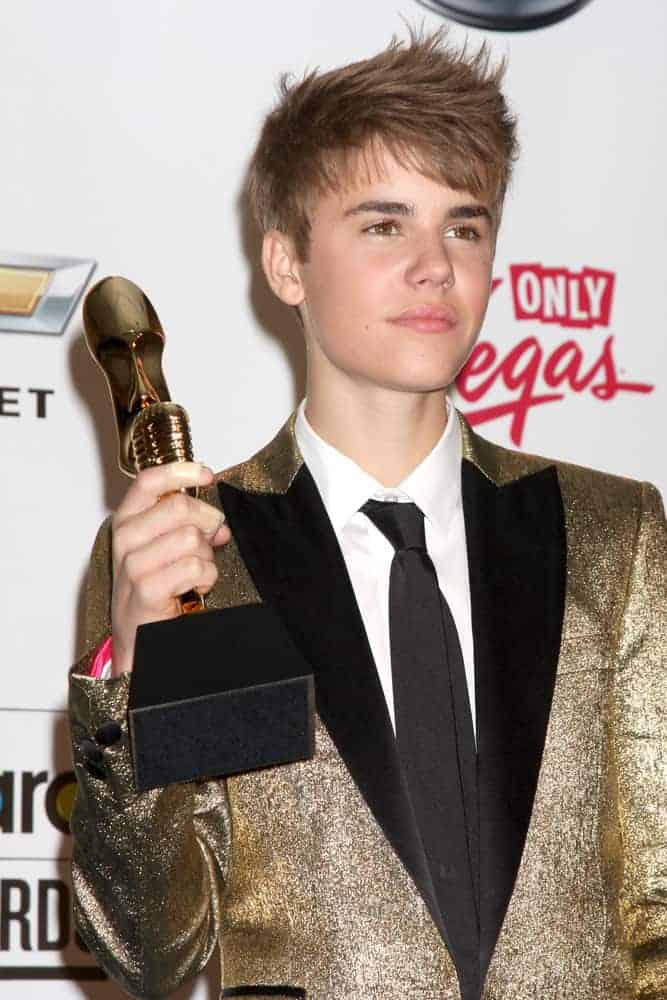 Justin Bieber appeared with a tousled, spiked 'do at the 2011 Billboard Music Awards at MGM Grand Garden Arena. Stunning and shimmering gold tuxedo completed the sleek look.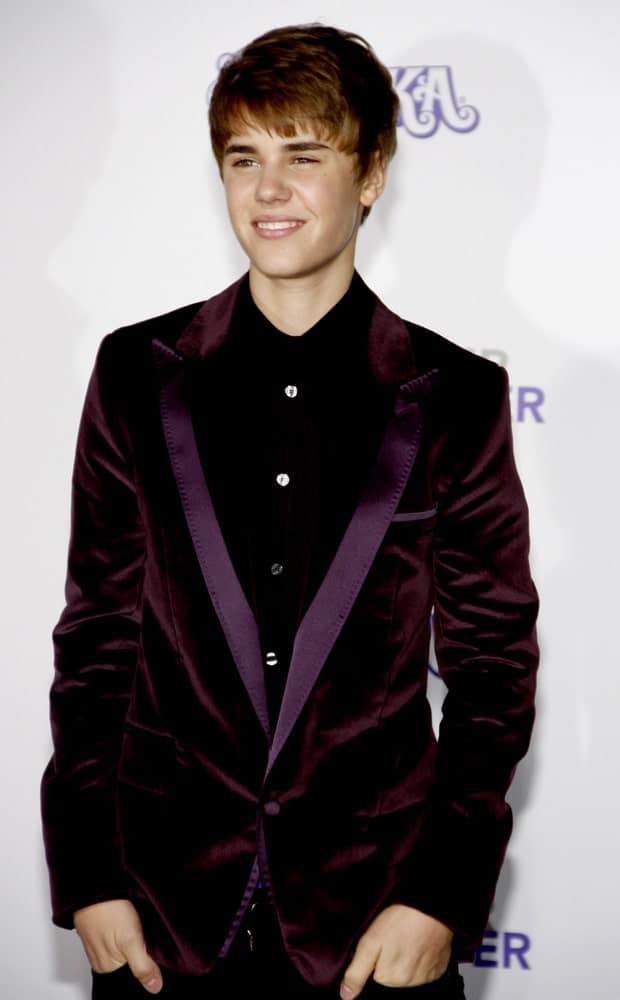 During the Los Angeles premiere of "Justin Bieber: Never Say Never" held on February 8, 2011, the singer showcased his bowl cut hairstyle that's tousled a bit for a more natural look.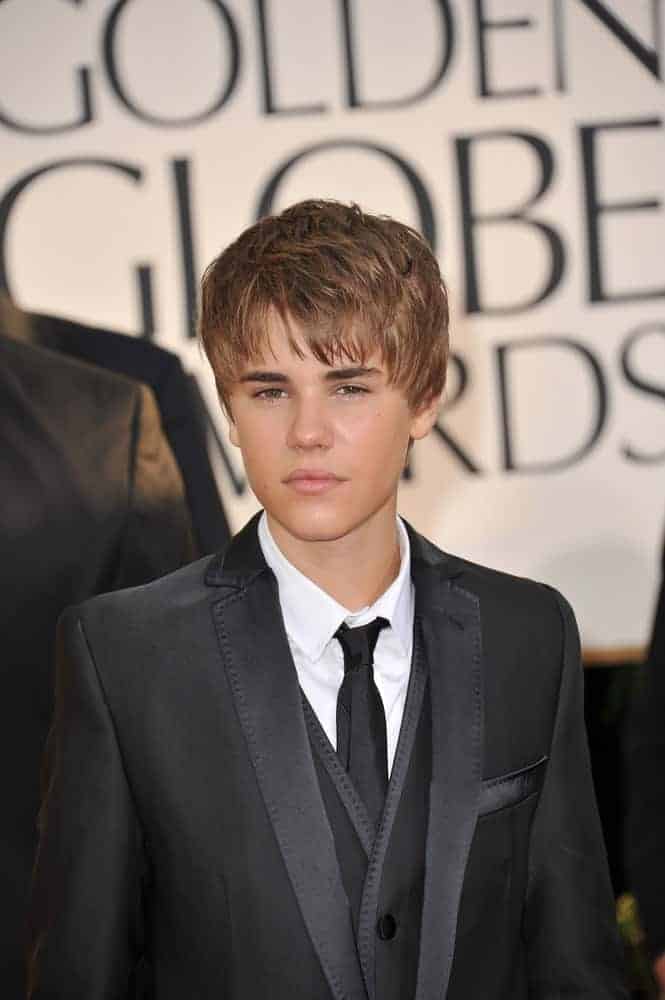 Justin Bieber styled his rounded cut at the 68th Annual Golden Globe Awards in 2011. Classic black suit completed the sophisticated look.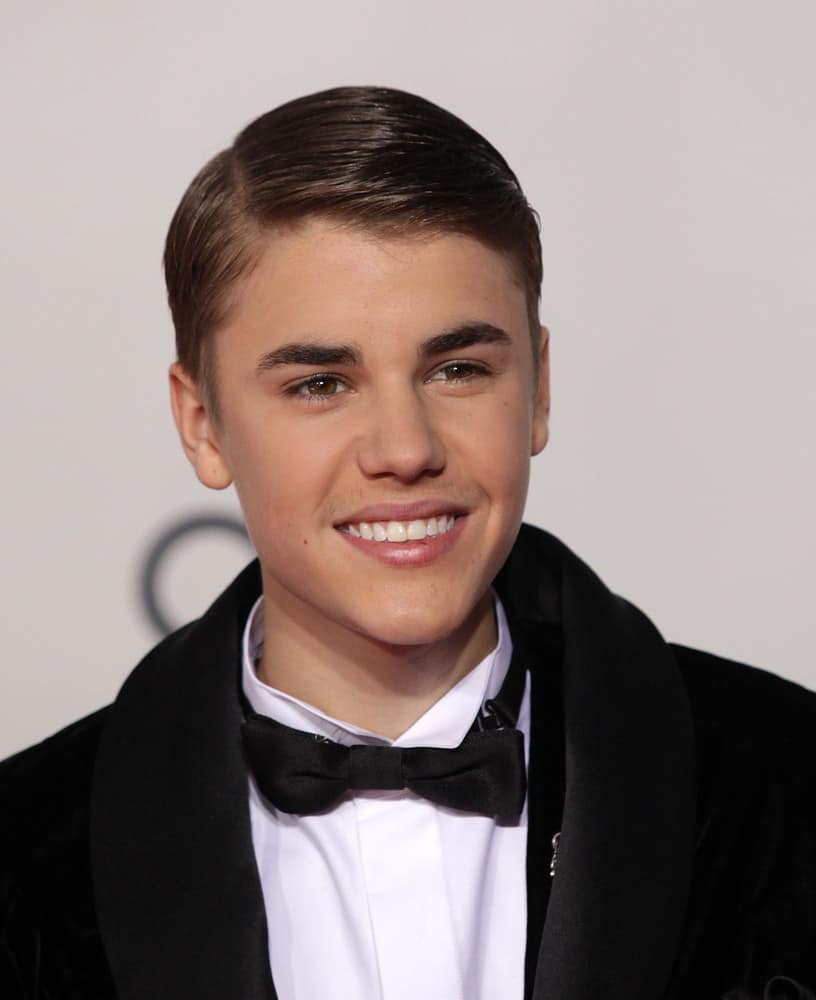 Justin Bieber gets gelled and went for a slicked-down look at the American Music Awards 2011 in Los Angeles, CA.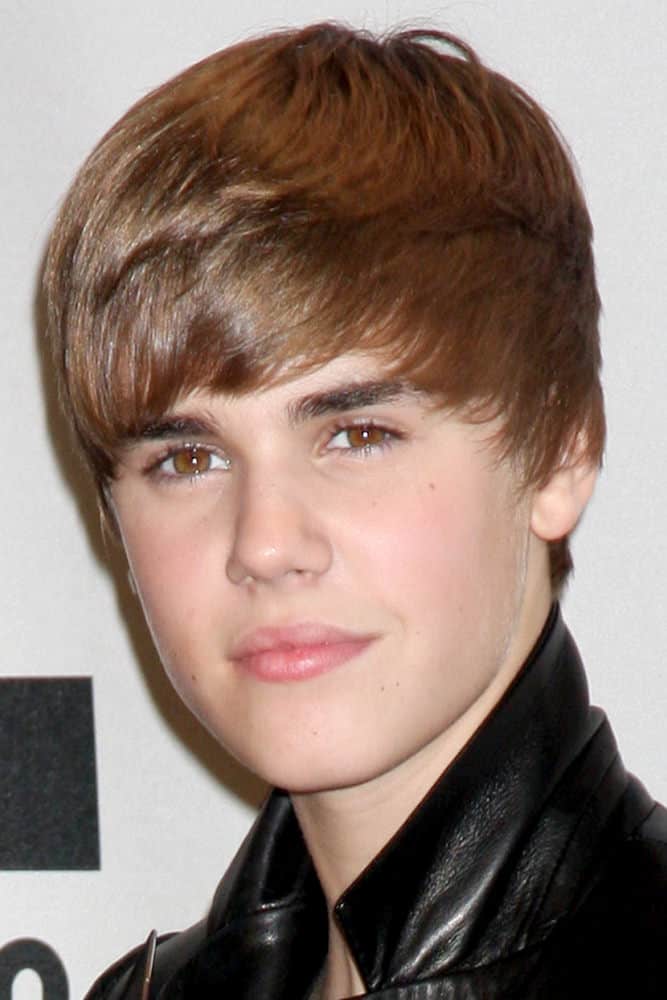 Teen heartthrob Justin Bieber sporting a shorter shaggy 'do with fringe bangs in the Press Room of the 2010 American Music Awards at Nokia Theater in Los Angeles, CA.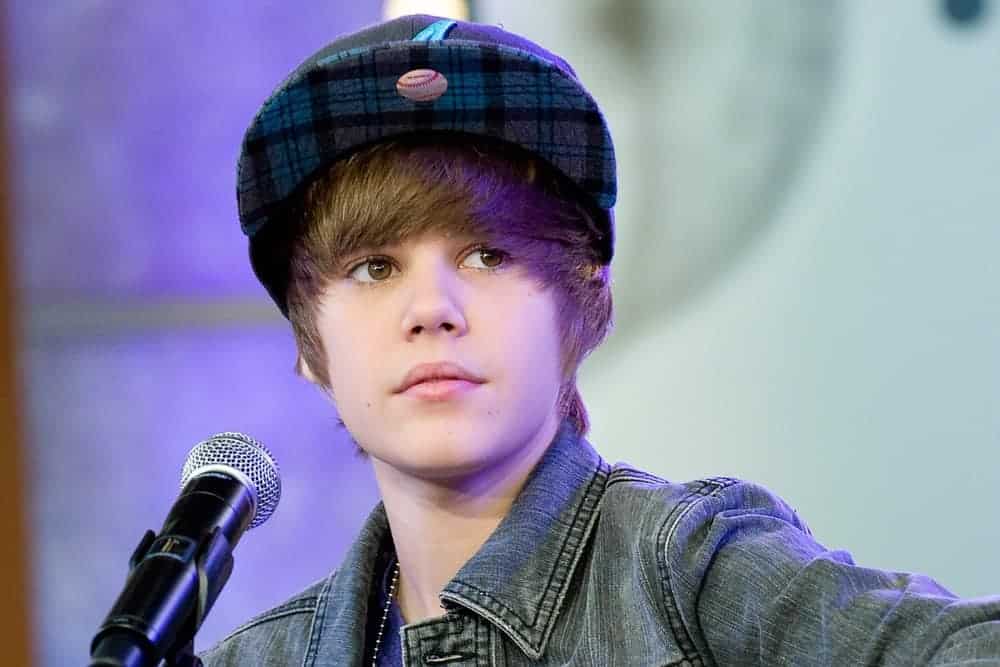 Young Justin Bieber popped into the music scene with this signature hairstyle and can be seen here performing for Good Morning America GMA Concert at the GMA Times Square Studio, New York, NY in 2009.