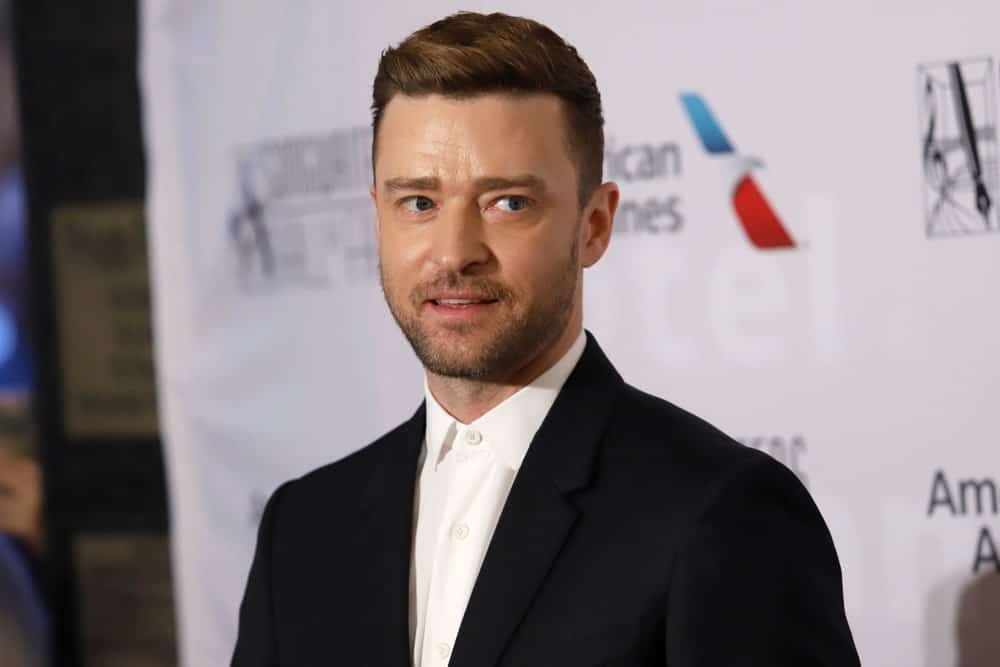 Justin Timberlake started out his long and successful career with the star-maker Mickey Mouse Club back in 1993 with Britney Spears, Christina Aguilera, and Ryan Gosling, all of them successful. Those days, Justin Timberlake was just a young teenager with a preppy look to his one-sided long curly blond hair which he paired mostly with baggy clothes.
This was just a stepping stone for Timberlake. He became a household name when he became a member of N'Sync in 1995 where he introduced the world to his iconic frosted curly tips. This became his look for years as the boy band rose through the charts and teenage girls became crazy about them.
When he went solo, he reached new heights and with it, he transformed not just his music, but also his over-all looks and image. Gone were the days of frosted tips and curly hair. He ushered in the era of "Justin Timberlake" the heartthrob and gentleman musician and performer. He opted for a more serious image with a gentleman elegance to his suits and slick hairstyle along with his facial hair that women simply swooned over for. He also sported a shaved head whenever he's feeling edgy and this simply drove his fans crazy.
He didn't just conquer the music scene, he also ventured into acting and he got a ton of roles that elevated his stardom a whole new level. He is very well known for his portrayal of the business savvy Sean Parker with a slick dark curly hair in the "Social Network" that got him several awards. He also landed the leading role in the action-fantasy flick "In Time" and made the ladies swoon with his shaved head and confident character.
Nowadays, Justin Timberlake is happily married and a proud father to a son with wife, Jessica Biel. And with the recent success of his movie "Trolls", I'm sure he is working hard for his family and is showing no signs of stopping any time soon.
Here are Justin Timberlake's hairstyles over the years.
Photos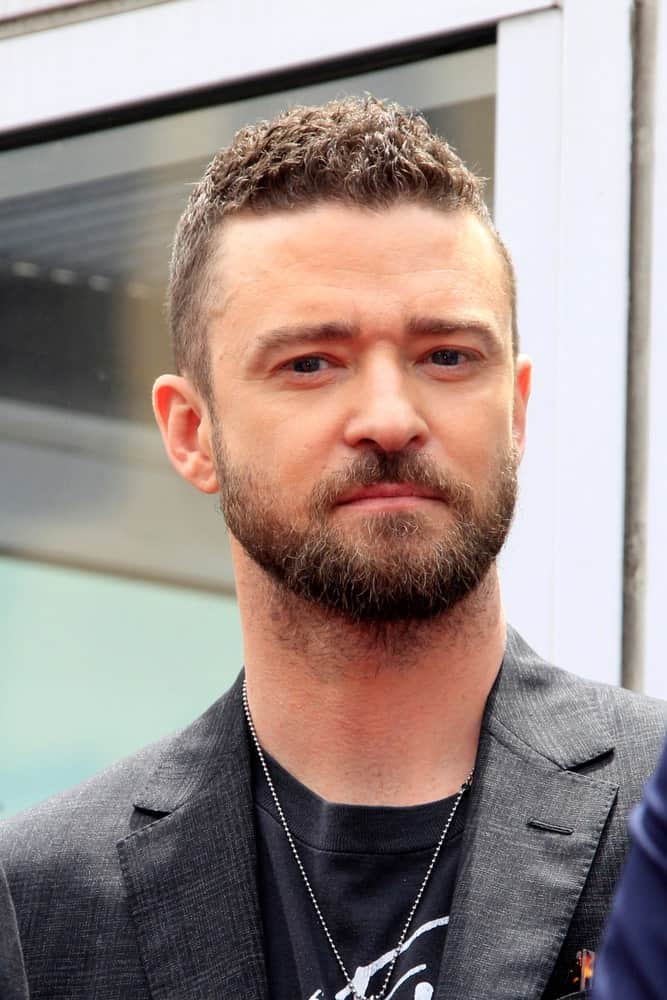 Justin Timberlake was at the *NSYNC Star Ceremony on the Hollywood Walk of Fame on April 30, 2018, in Los Angeles, CA. He went with an edgy short curl look to match his thick beard and rocker chic outfit.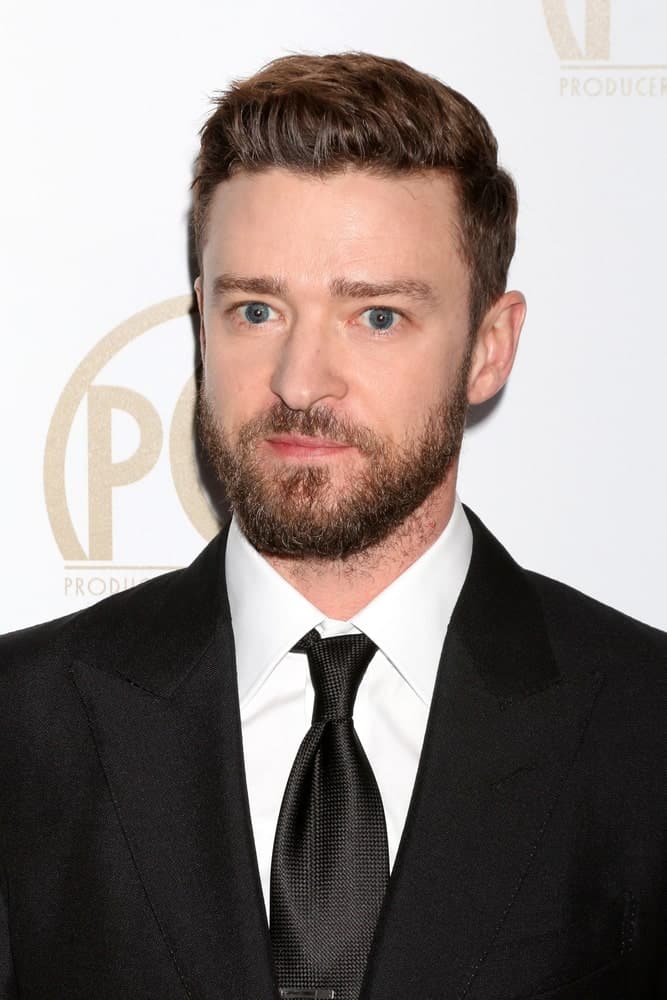 Justin Timberlake attended the 2017 Producers Guild Awards in a sophisticated suit and tie, with his hair slightly brushed to one side and a slightly trimmed beard.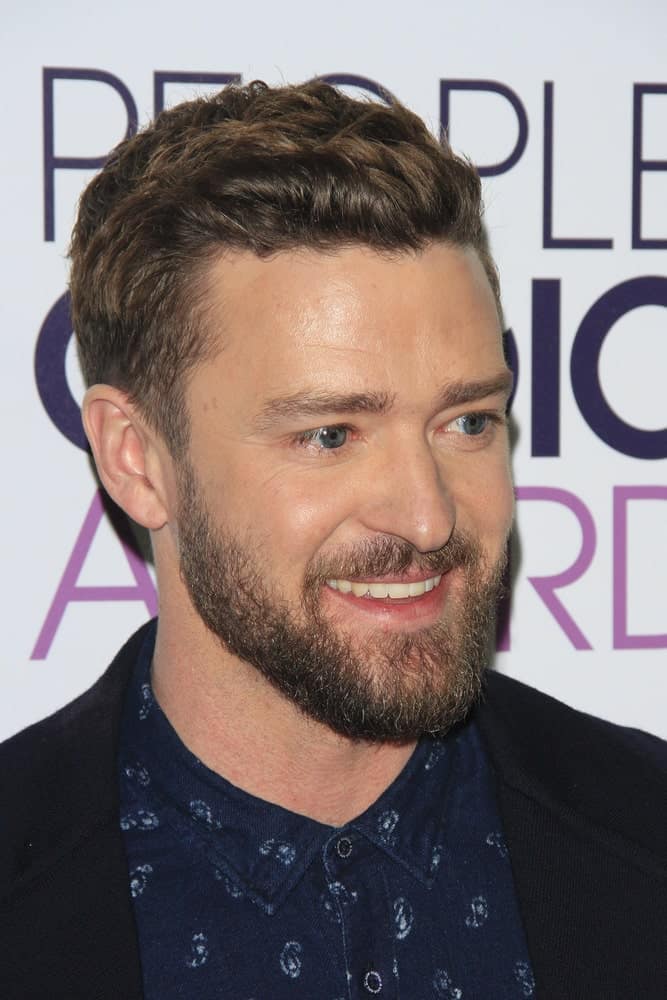 Mr. Timberlake attended the People's Choice Awards 2017 with his hair tossed up a bit for a little carefree look to match his casual wear.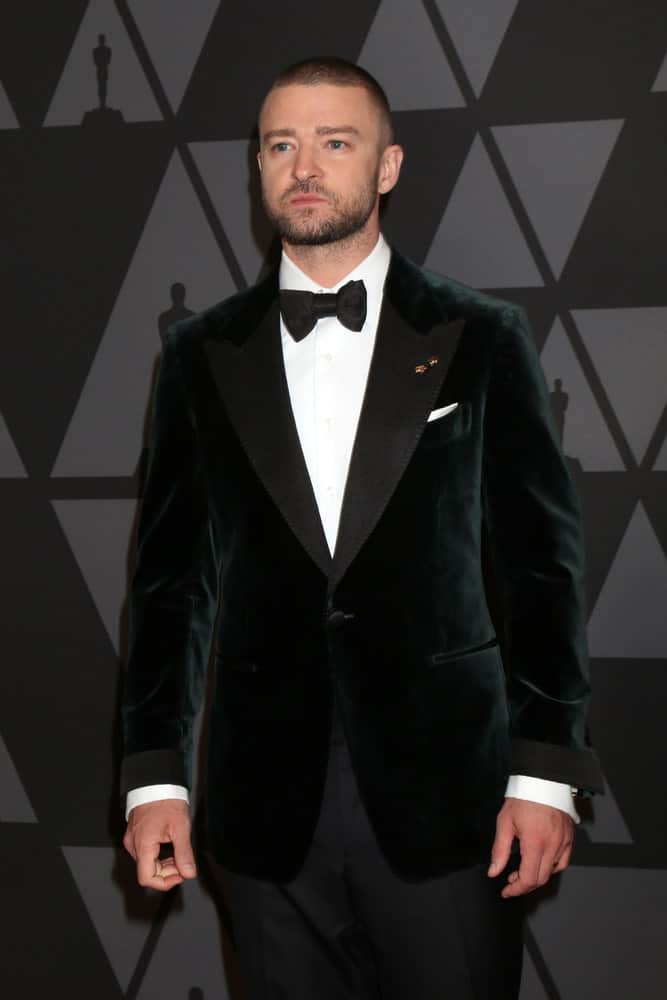 The American actor and singer sported an edgy and masculine buzz cut to the AMPAS 9th Annual Governors Awards last November 11, 2017.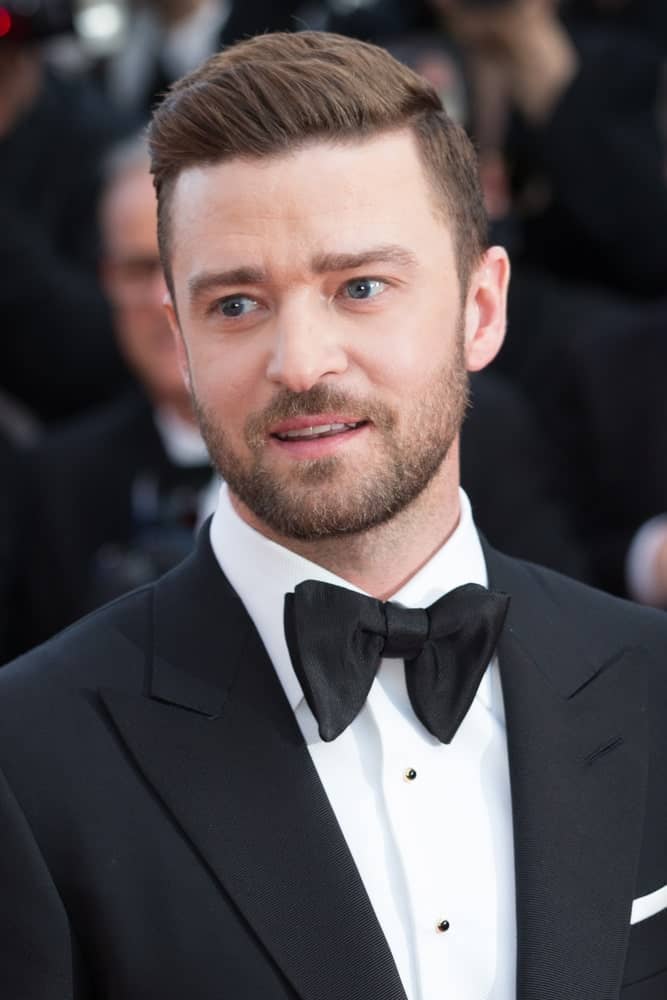 Justine Timberlake attended the 69th annual Cannes Film Festival last May 11, 2016, with a neat and classic hairstyle balanced with some scruff of beard.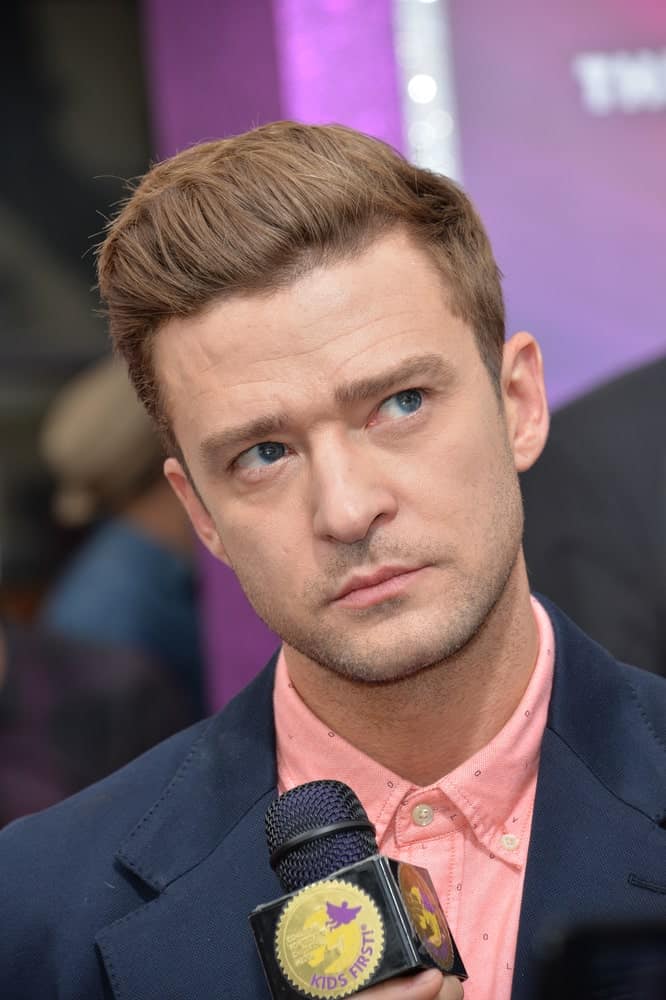 Timberlake's hair is arranged in a brushed back style during the LA premiere of "Trolls" last October 23, 2016. His hair has a slightly lighter shade to match the pink shirt and five o'clock shadow.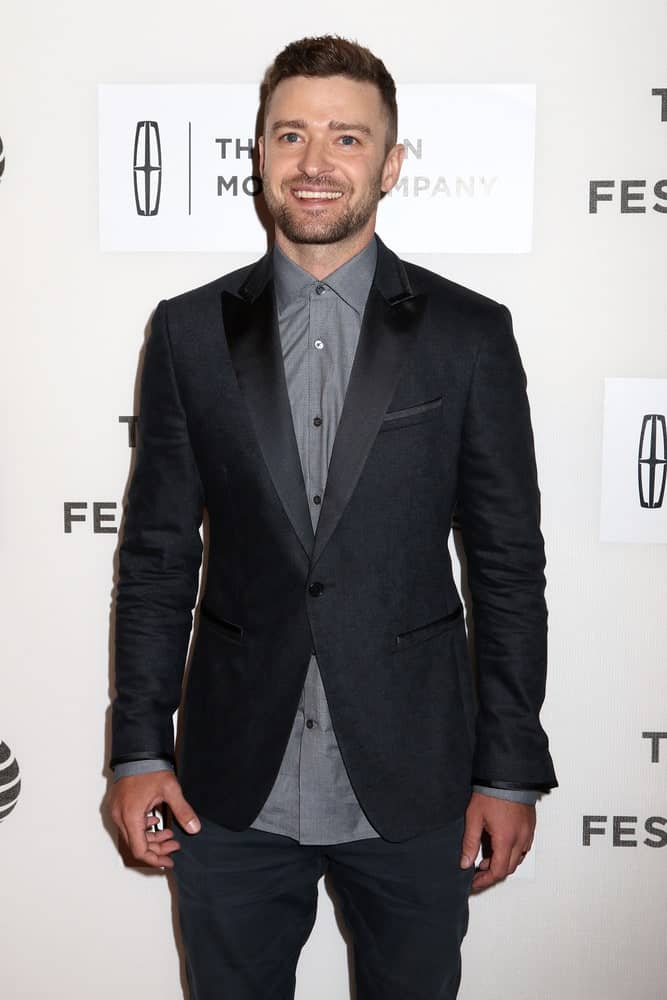 The actor sported his classic short and wavy hairstyle in a dark shade last April 14, 2016, at the premiere of "The Devil and the Deep Blue Sea".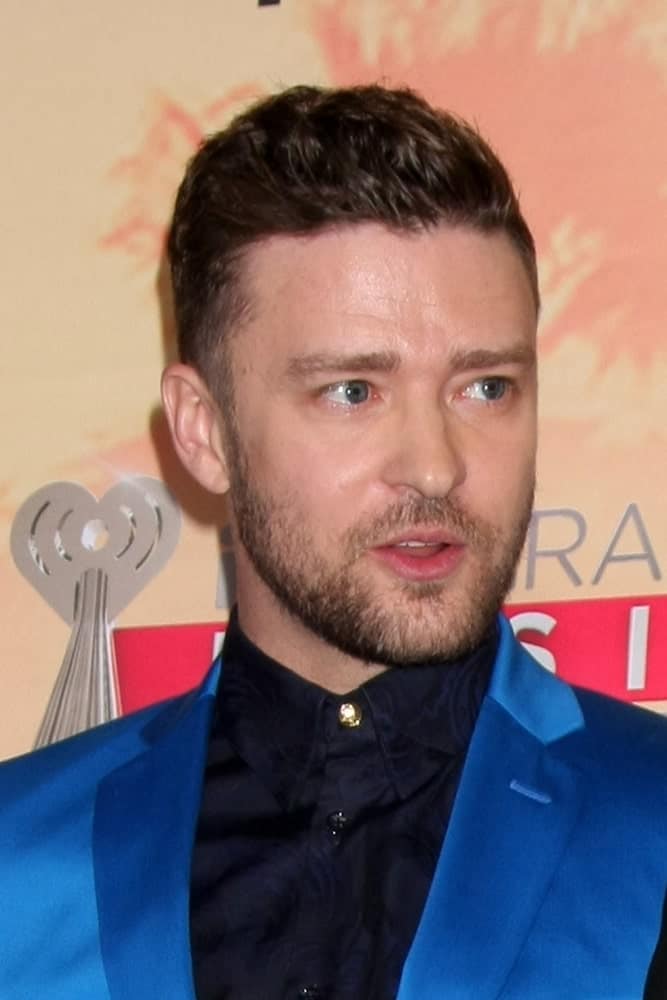 The actor's wavy hair was styled as if it is frozen in mid-motion like flowing water to match the blue suit when he attended the 2015 iHeartRadio Music Awards held at the Shrine Auditorium.

Justin Timberlake attended the 2015 GLSEN Respect Awards with his curls reigned in for a neat and stylish crew cut.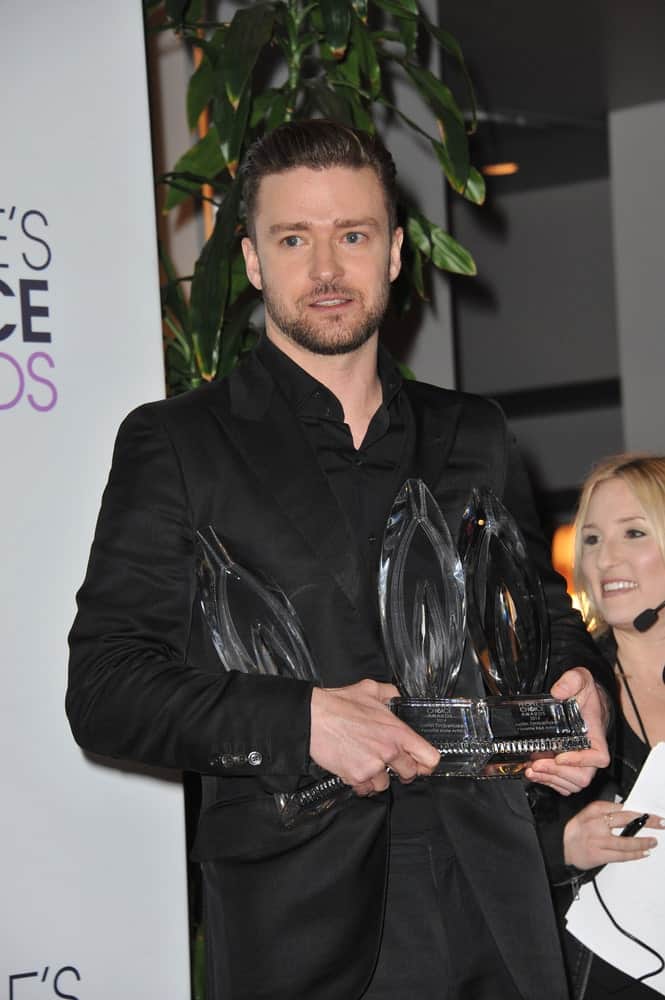 The actor looked dapper with his semi slicked back hair, well-trimmed beard, and black, sophisticated suit. This photo was taken at the People's Choice Awards 2014 where he bagged loads of awards.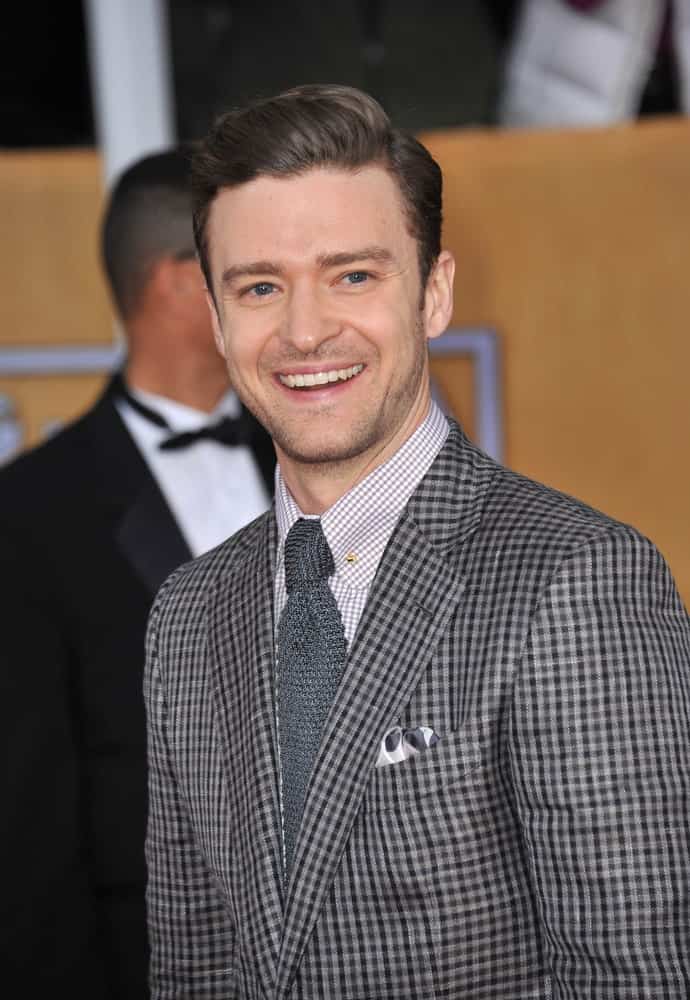 The actor was seen sporting classic straight hair brushed to the side while wearing a checkered suit at the 9th Annual Screen Actors Guild Awards last January 27, 2013.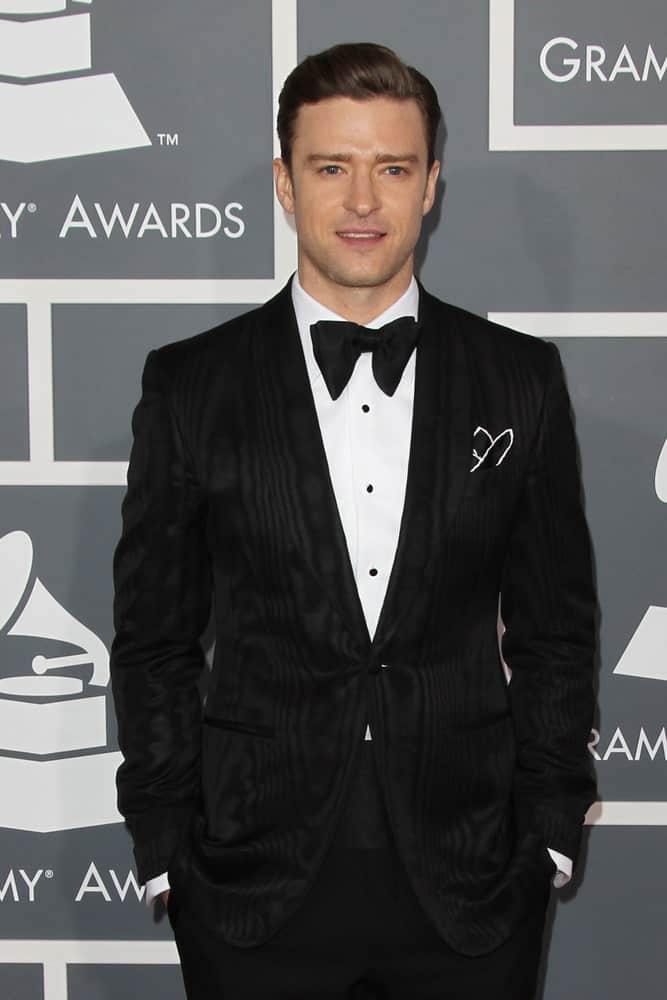 Justin Timberlake looked so classy and confident with his polished pompadour hairstyle paired with a smooth clean shave at the 55th Annual Grammy Awards last February 10, 2013.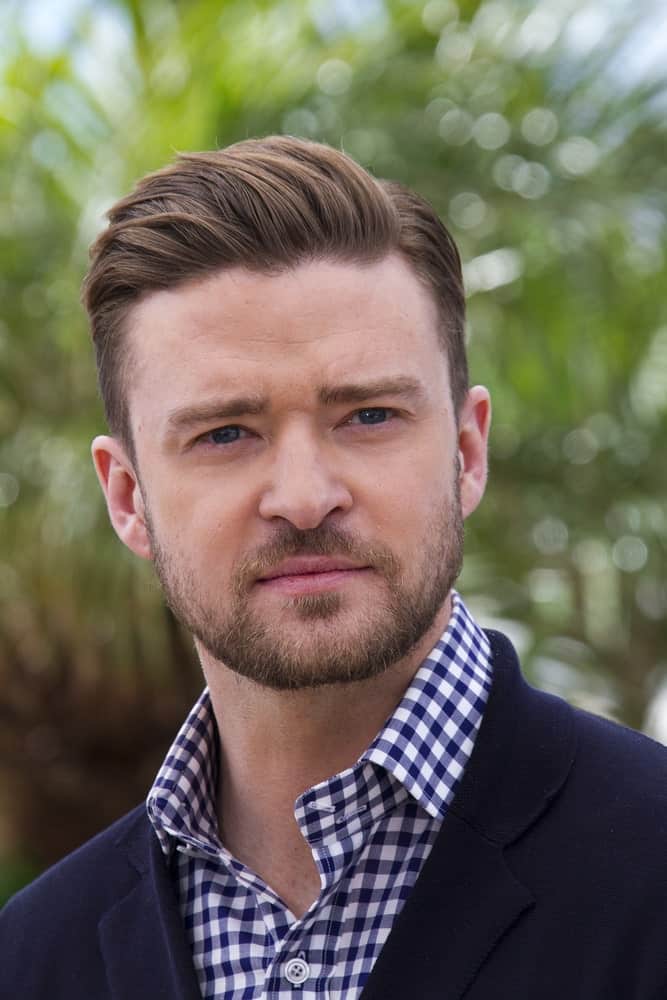 The actor wore his hair with a slight caramel tone and brushed to the side. This look was worn last May 19, 2013, at the 66th Annual Cannes Film Festival.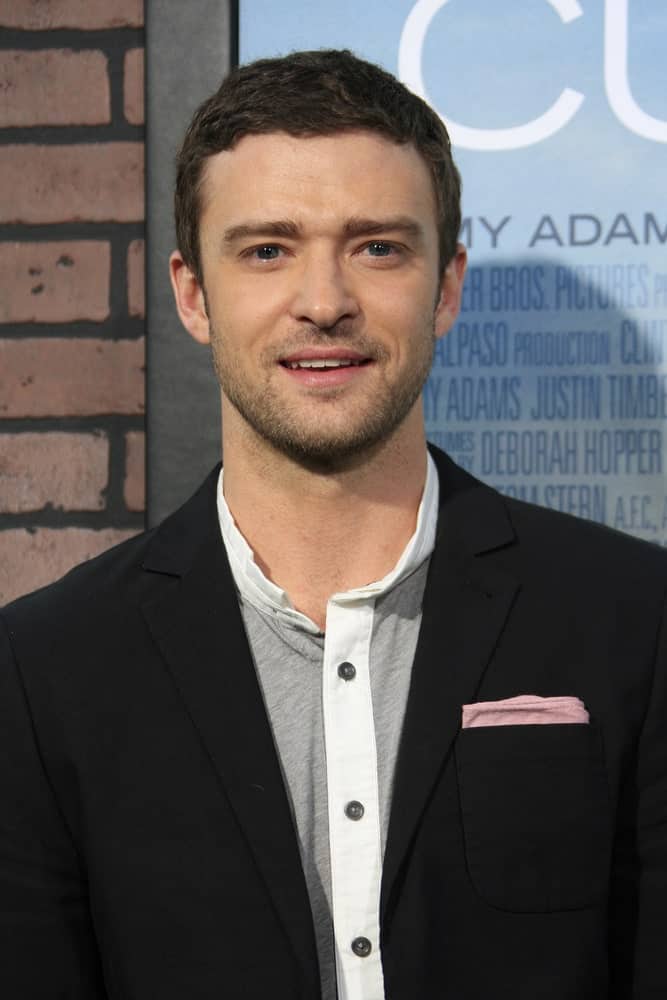 Mr. Timberlake wore his hair dark with a short wavy cut paired with a smart casual look to the premiere of 'Trouble With The Curve' last September 19, 2012.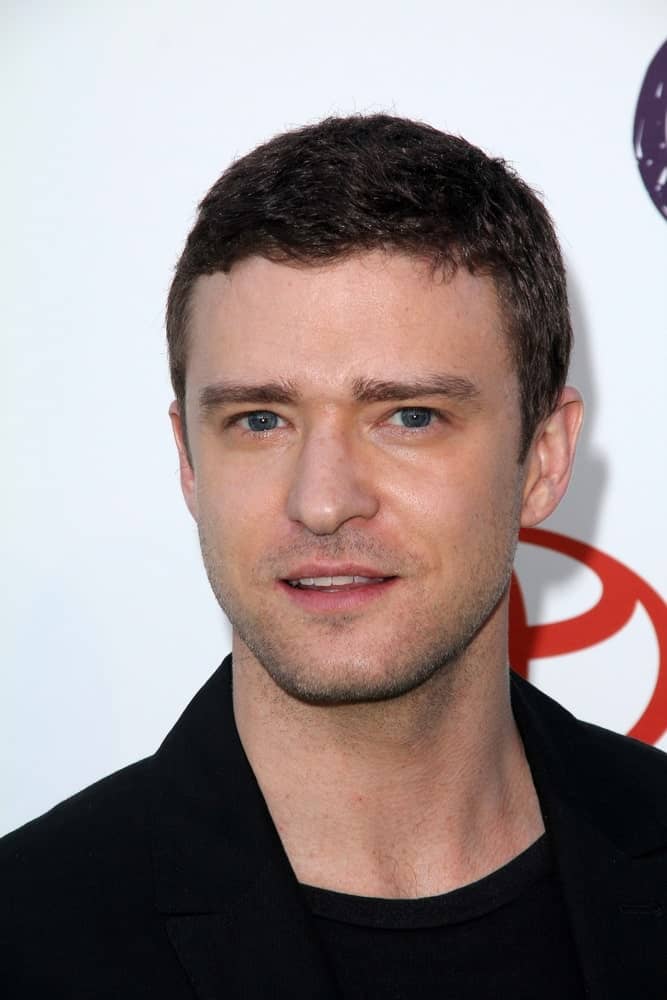 Justin Timberlake kept it simple and relaxed with his casual haircut and black on black fashion worn at the 2011 Environmental Media Awards.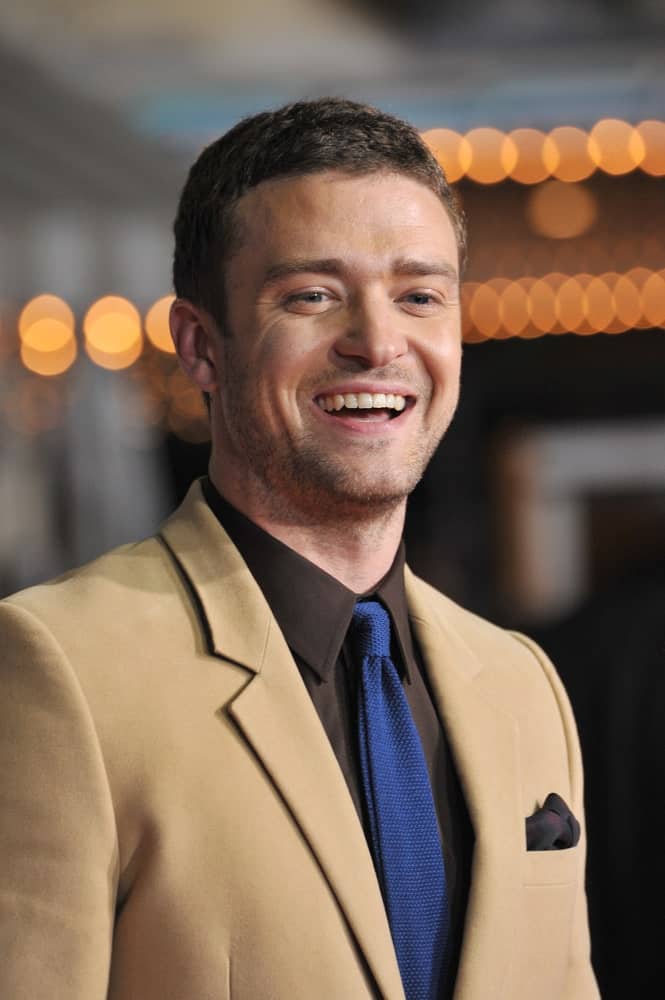 The actor is sporting a charming smile that complements his short tamed hair and five o'clock shadow. This photo was taken last October 20, 2011, during the LA premiere of his movie "In Time".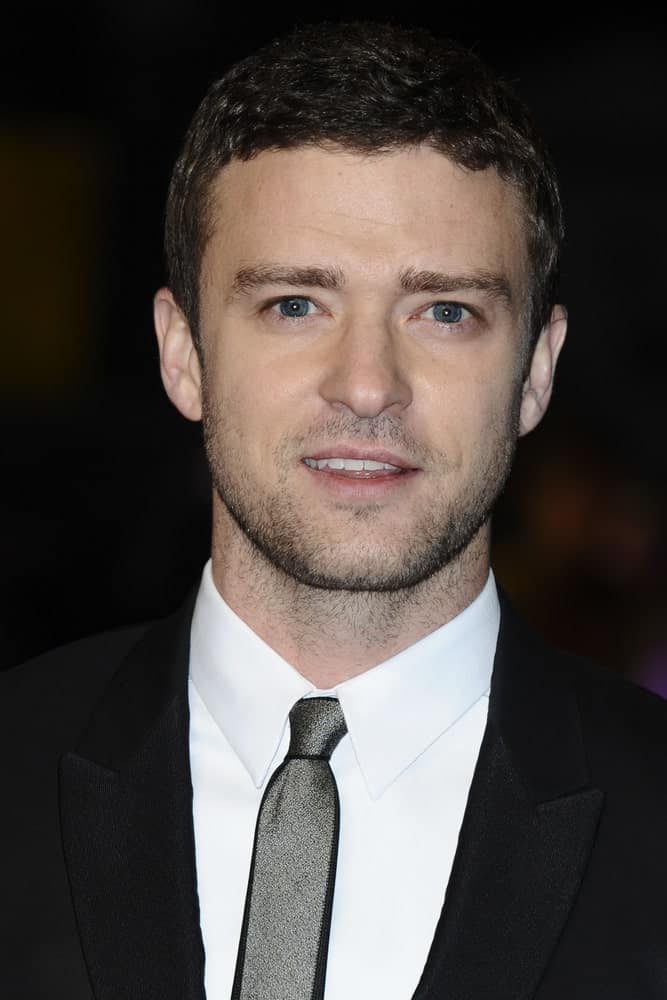 The actor attended the premiere of "In Time" in his classic short wavy hair with a bit of five o'clock shadow to complement the black suit last October 31, 2011, at the Curzon Mayfair cinema, London.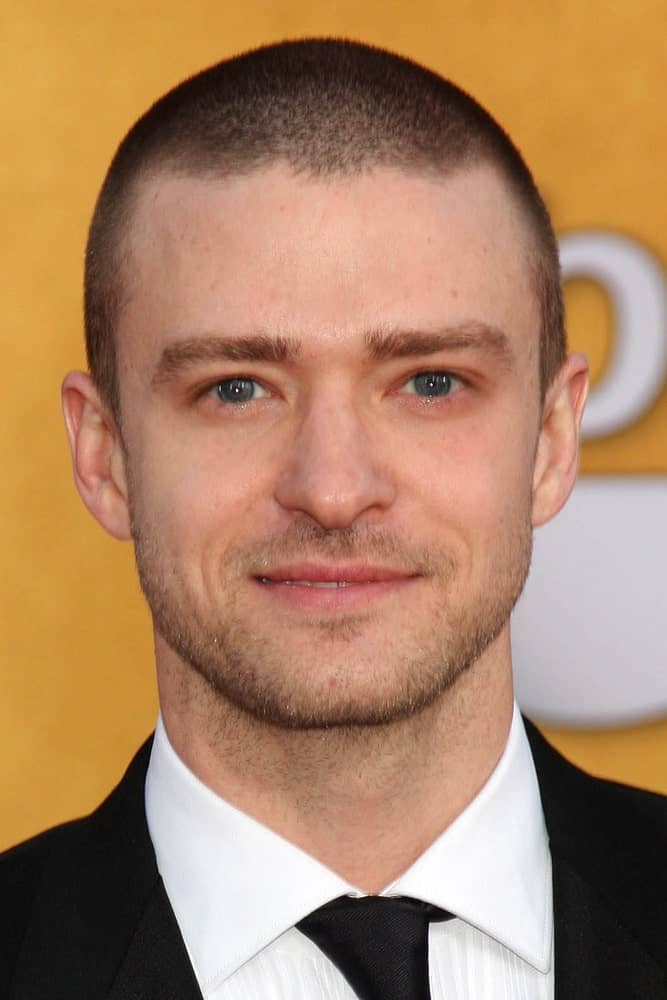 Justine Timberlake was seen at the 2011 Screen Actors Guild Awards sporting an edgy buzz-cut hair and a short trimmed beard for a neat aesthetic.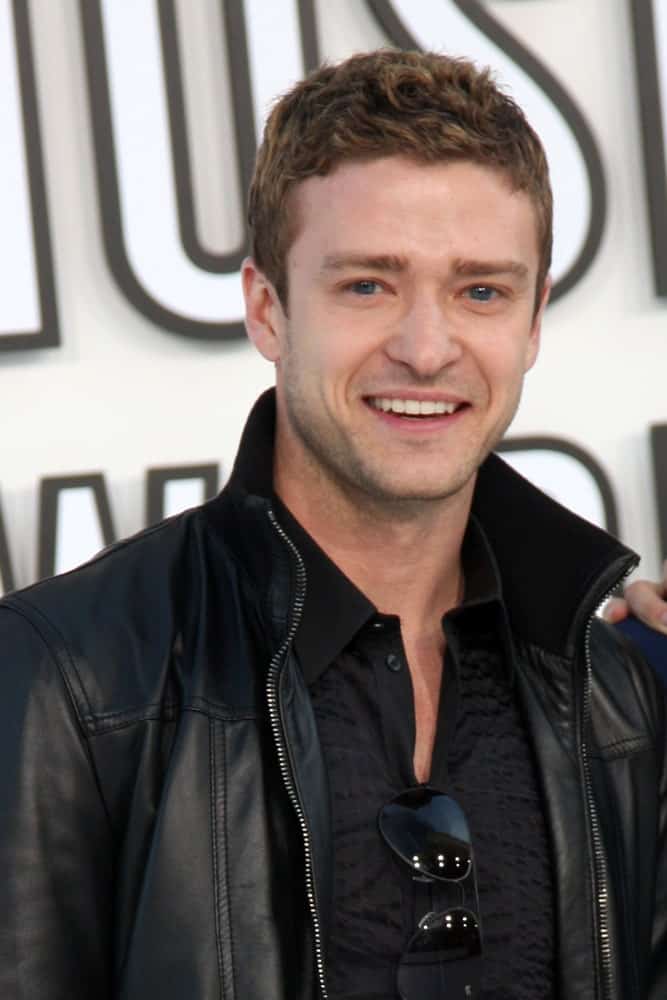 The actor and singer is looking fresh and relaxed with his wavy auburn hair that looks windswept as seen at the 2010 MTV Video Music Awards.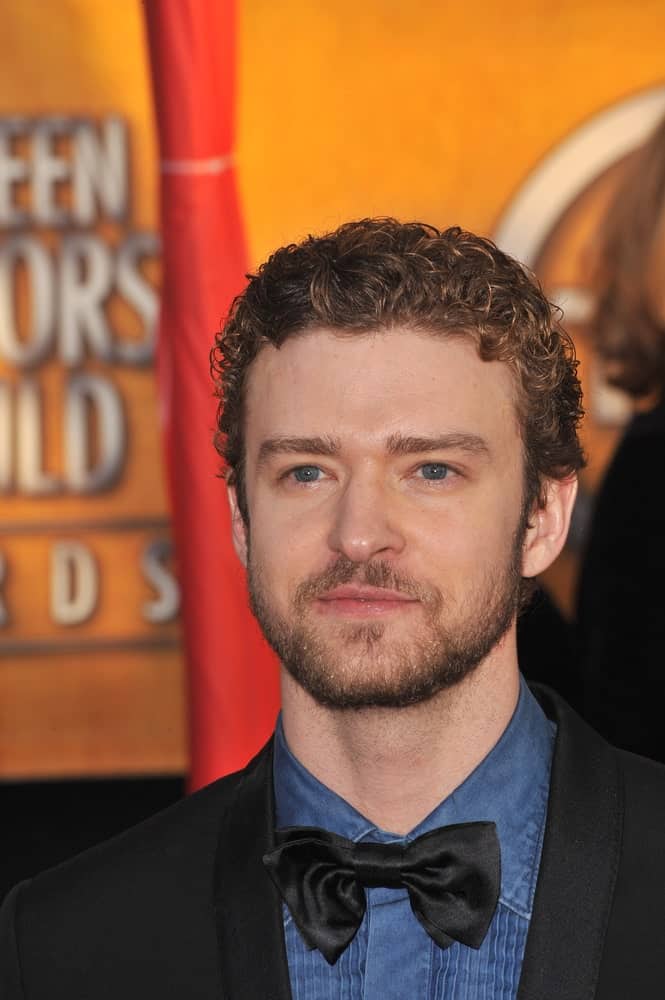 Justin Timberlake during the 16th Annual Screen Actor Guild Awards, taken on January 23, 2010 in Los Angeles, California.

The actor attended the 61st Primetime Emmy Awards last September 20, 2009, with a wet look to his short dark curls to match the clean-shave look.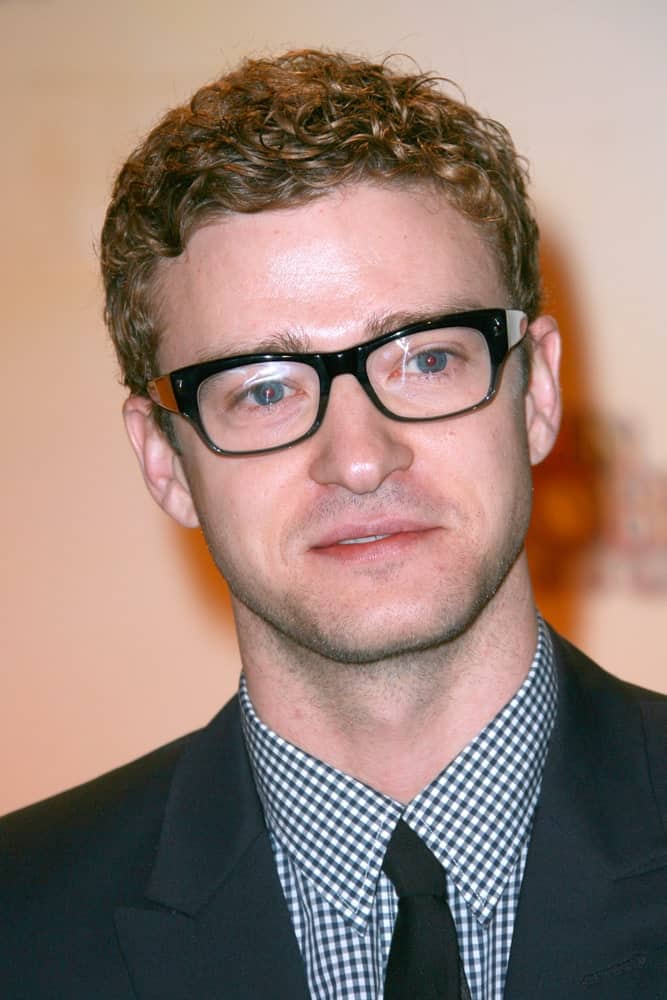 Justin Timberlake attending the 67th Annual Golden Globe Awards Nominations Announcement on December 15, 2009.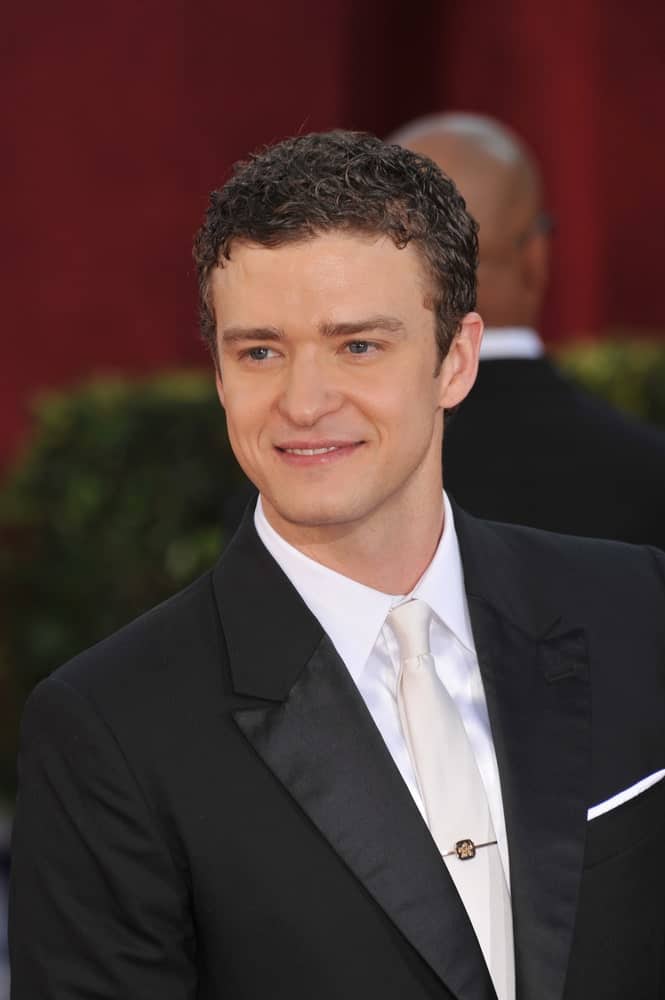 Justin Timberlake in a black suit at the 61st Primetime Emmy Awards at the Nokia Theatre L.A. Live. Photo taken on September 20, 2009.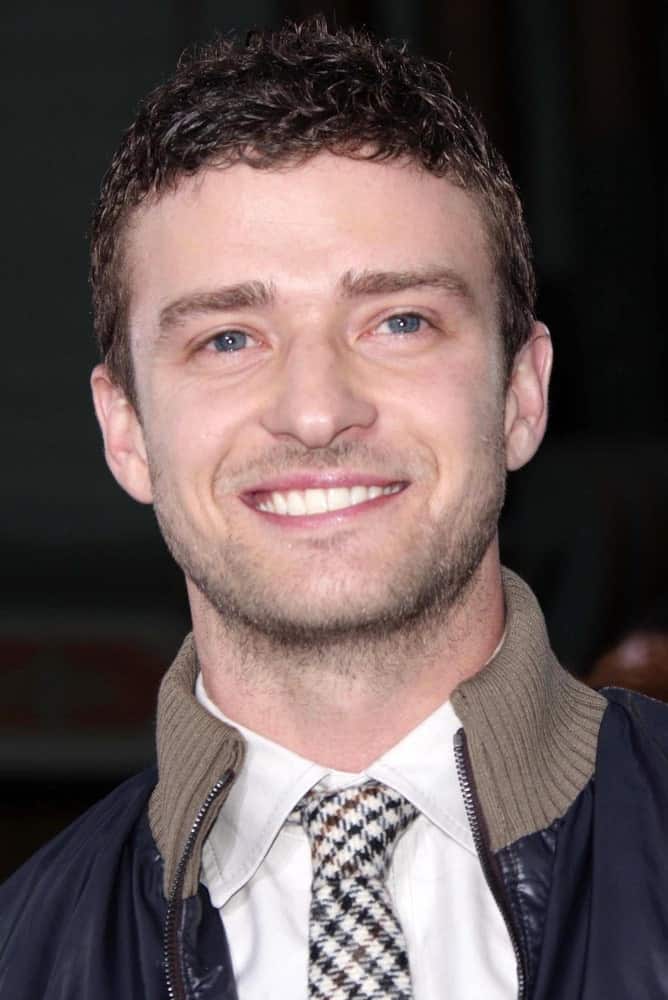 Justin Timberlake spotted in Grauman's Chinese Theatre, Hollywood, California for the premiere of "The Love Guru".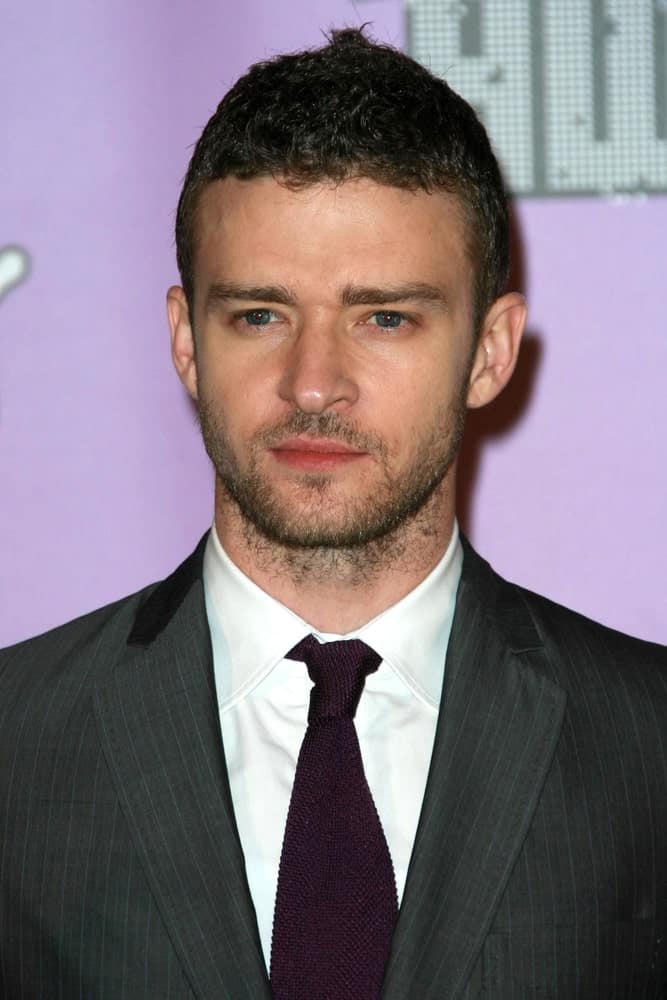 Justin Timberlake wearing an elegant suit as he attends the 2007 MTV Video Music Awards in The Palms Hotel And Casino, Las Vegas, Nevada.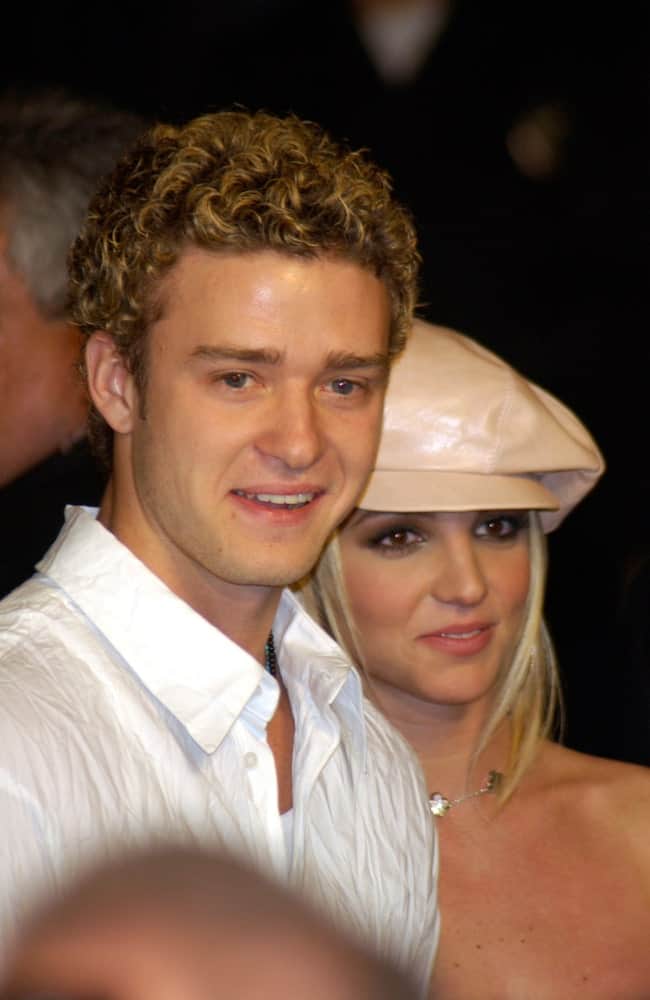 Justin Timberlake spotted with Britney Spears in Hollywood, two days before Valentines on 2002.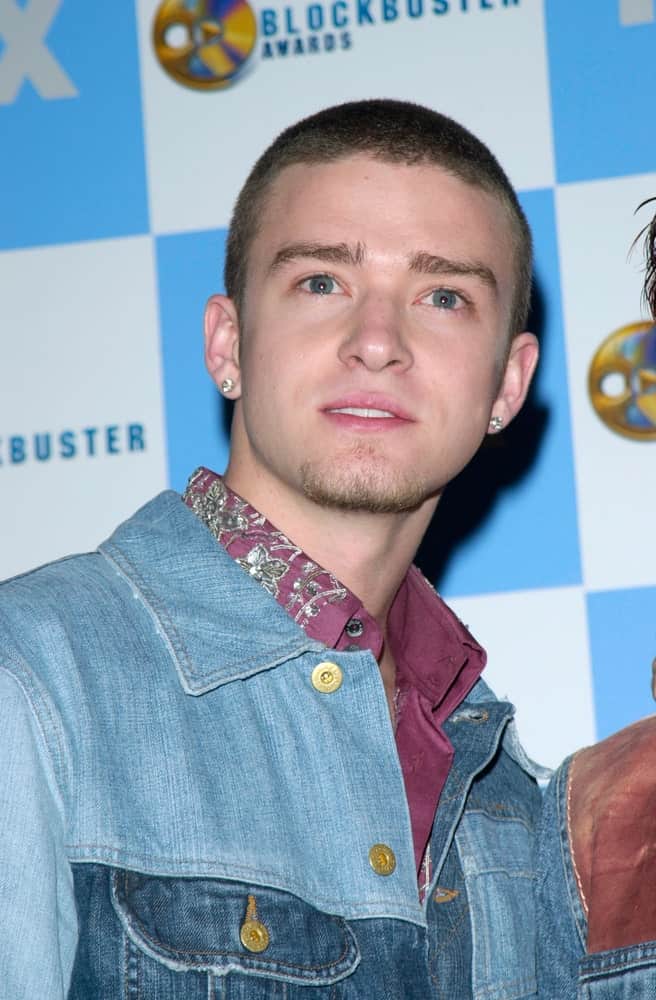 Justin Timberlake sporting a buzz haircut and a denim jacket at the 2001 Blockbuster Awards in Los Angeles, California.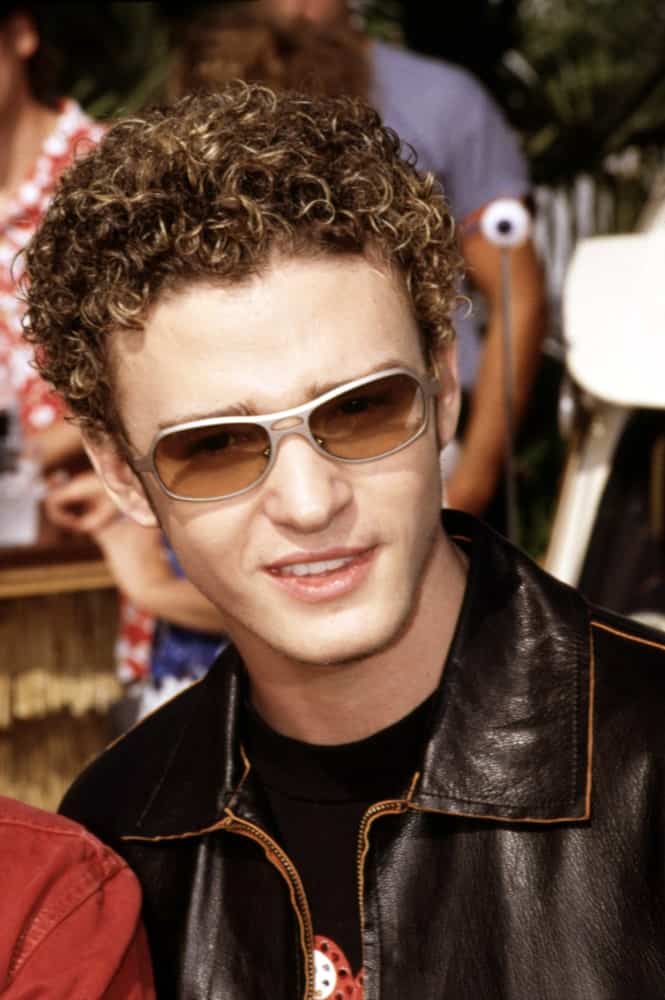 Younger days of one of the two lead vocalists of Nsync, Justim Timberlake with his classic curly hairstyle. Photo was taken on August 22, 2000.