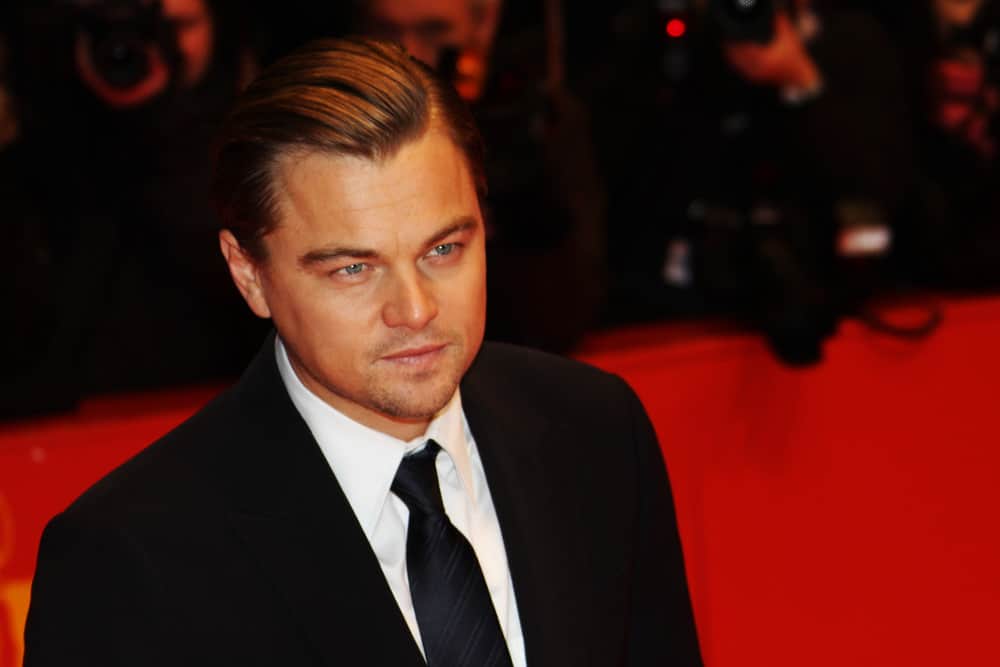 Leonardo DiCaprio is a dashing actor and every girl's dream man. Her image as a young man in the Titanic is something we won't forget for a long time. We have seen DiCaprio grow on screen. From a romantic hero, he has proved himself to be a very serious hero doing action films as well. In demand for his roles, he had to change his getup many times. The major change he had to do is with his hairstyle. Here we are going to discuss some of the cool hairstyles of this versatile actor.
Leonardo DiCaprio has undergone several hair transformations. But till now many people think that his best hairstyle was the wavy hairstyle he had in Titanic. That long strands of hair swept on the sides made him look very attractive. However, at the Golden Globe Award in 1998, he appeared in a shorter hairstyle. After he started doing more matured roles and got out of the 'romantic hero' image, he was seen in a swept-back style in 2004. The hair was also darker in shade.
After the release of his film Blood Diamond in 2006, he was seen even in shorter hair that matched his goatee perfectly. The following year he went for a longer hairstyle and swept his frontal hair at one side. We have seen him in an 'all-swept' back hairstyle as well. He looked very manly in this style. He was seen in slicked- back hair with some volume and blonde highlights at an event in 2012.
In 2014, he shocked everyone with his full-grown beard. At an award function that year, he appeared in a short hairstyle that is all swept back. Recently we can see in his goatee again and a side-swept hairstyle.
DiCaprio's career started at a very young age. He first started with the sitcom Growing Pains in 1985. His first major film was Romeo + Juliet that released in 1996. His major success came with Titanic where he played the lead male role. It was the biggest blockbuster movie of 1998 and one of the most successful movies ever. His acting was really promising and he received lots of positive reviews for his performance.
Some of his other notable films include The Beach, Catch Me If You Can, The Departed, Shutter Island, The Great Gatsby, The Wolf of Wall Street., etc. He got a number of nominations for his movies including Golden Globe Award and Academy Award. He won the Best Actor at the Berlin International Film Festival for Romeo + Juliet. He won a number of MTV Movie Awards. He got the Golden Globe award for the movie The Wolf of Wall Street.
DiCaprio is involved in a number of environmental and humanitarian causes. He donated a lot of money for earthquake victims and also showed his support for wildlife conservation. DiCaprio is an inspiration to many new actors today. The way he has grown as an actor is simply amazing. We hope to get more entertainment from him in the coming years.
Here are Leonardo DiCaprio's hairstyles over the years.
Photos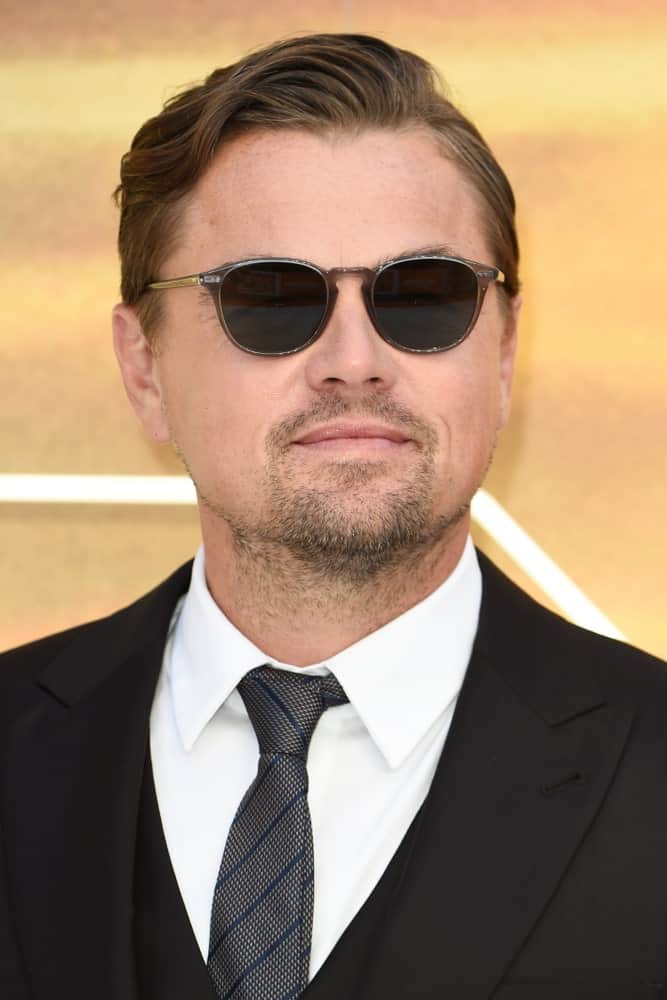 Leonardo DiCaprio paired his wavy side-swept with a goatee at the UK premiere for "Once Upon A Time In Hollywood" last July 30, 2019. Black shades and suit completed the sleek look.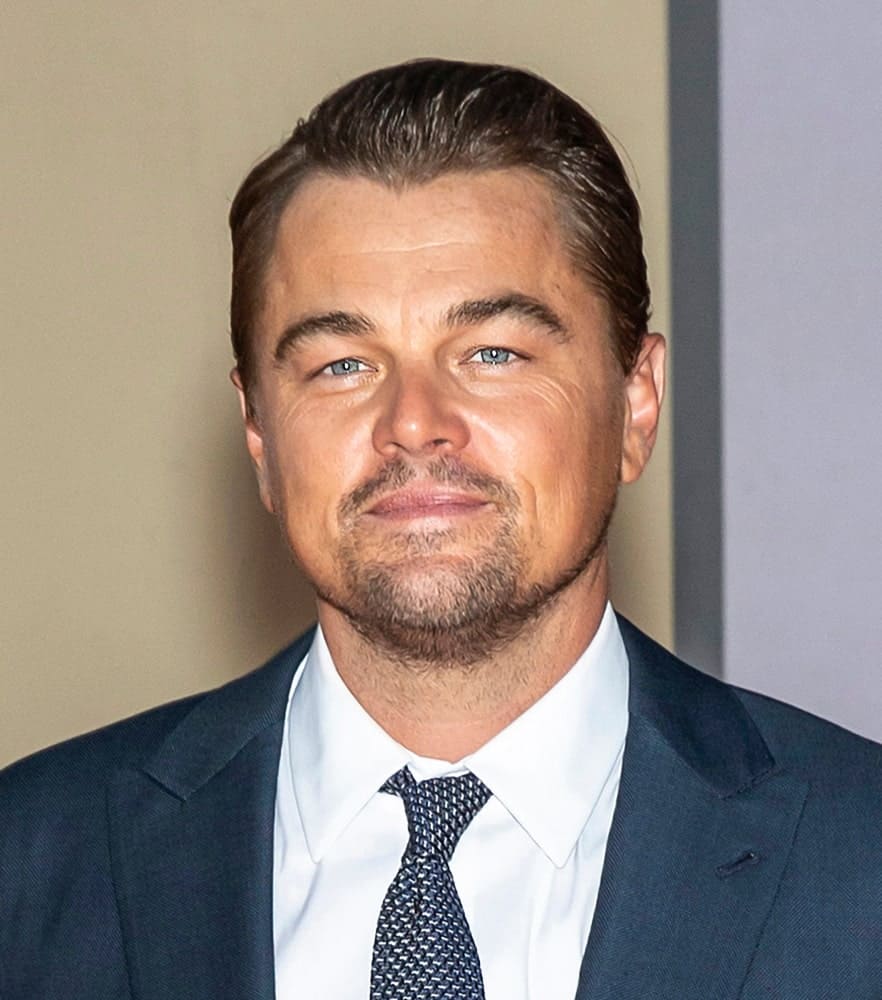 Leonardo DiCaprio made an appearance at The Los Angeles Premiere Of "Once Upon a Time in Hollywood" on July 22, 2019. He had his brunette hair slicked back while displaying his grown beard.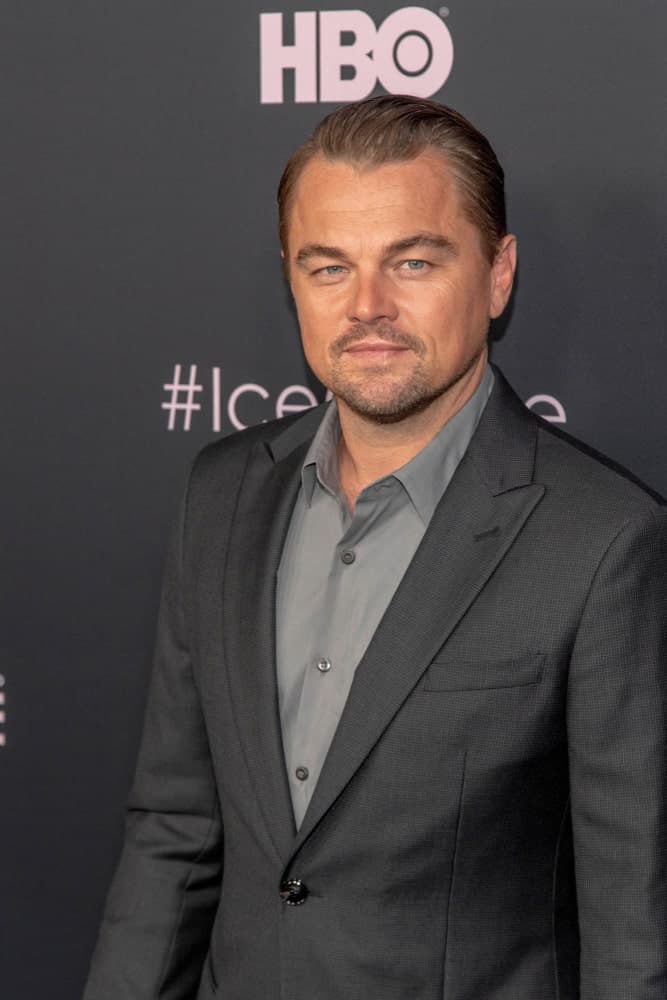 The actor sported a neat slicked back hairstyle at the HBO's documentary "Ice on Fire" Los Angeles Premiere on June 5, 2019. He paired it with a gray suit and long sleeve that looks dashing.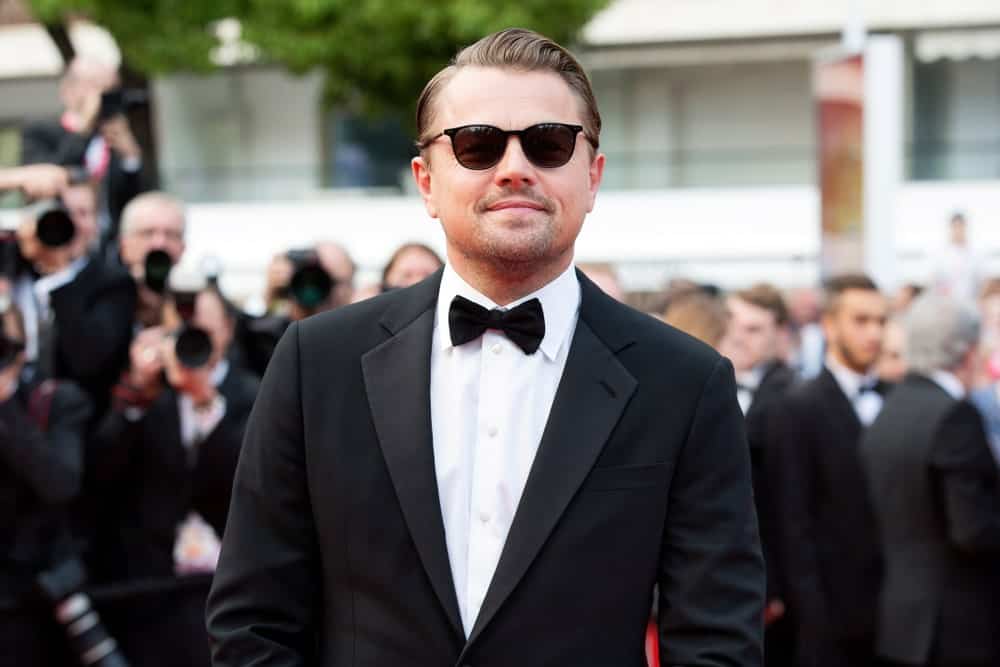 Looking as handsome as ever, the actor exhibited his deep side-parted hairstyle which was worn at the premiere of the movie "Oh Mercy!" on May 22, 2019.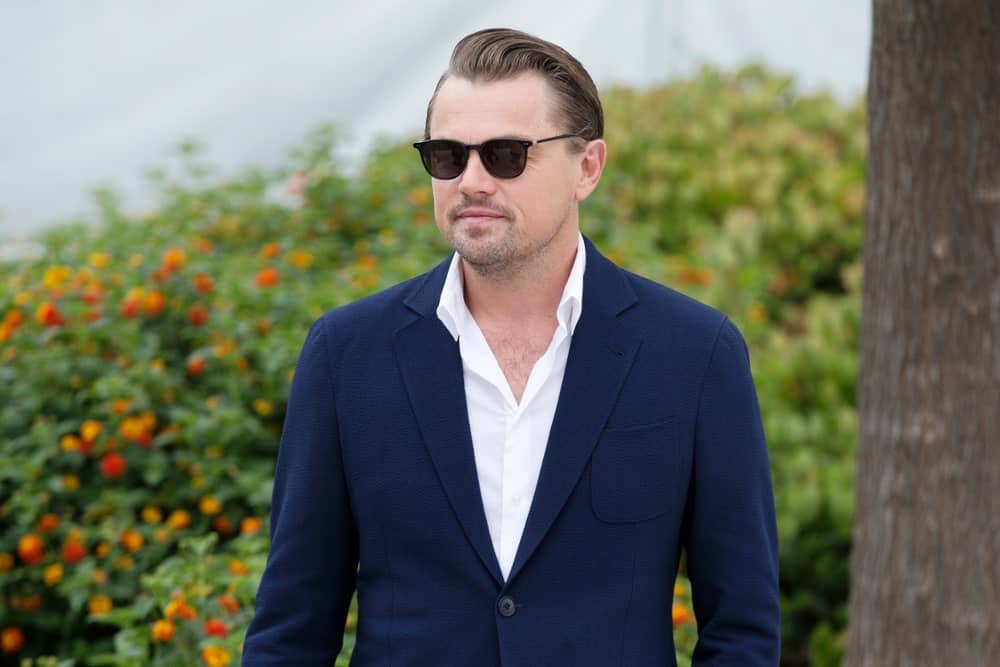 Leonardo DiCaprio arrived for the photo-call of the movie "Once Upon A Time In Hollywood" during the 72nd Cannes Film Festival on May 22, 2019. He wore a sleek side-swept with subtle fade paired with a stubble beard.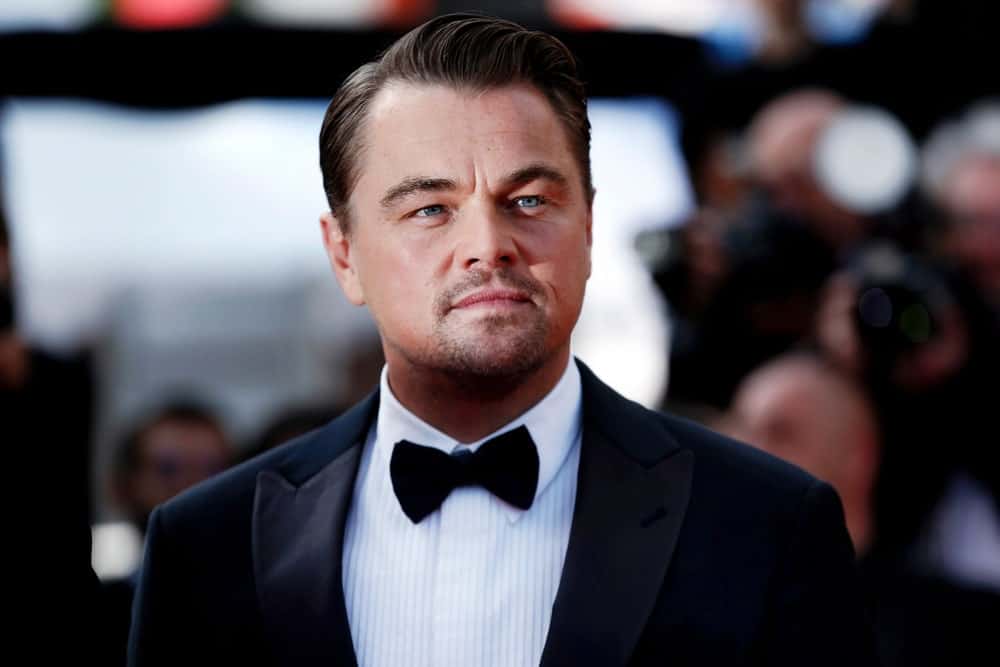 On May 21, 2019, the actor attended the premiere of the movie "Once Upon A Time In Hollywood" during the 72nd Cannes Film Festival with a combed over hairstyle perfect for his black suit with a bow tie.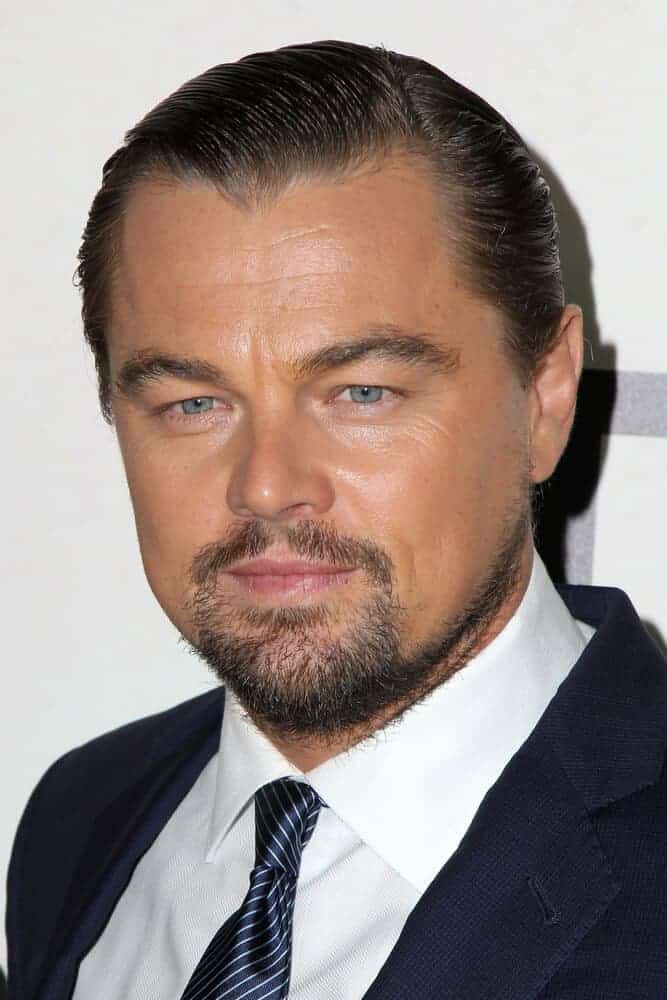 The actor with slick hair pomade at the advanced screening of National Geographic Channel's "Before The Flood" at Bing Theater At LACMA on October 24, 2016.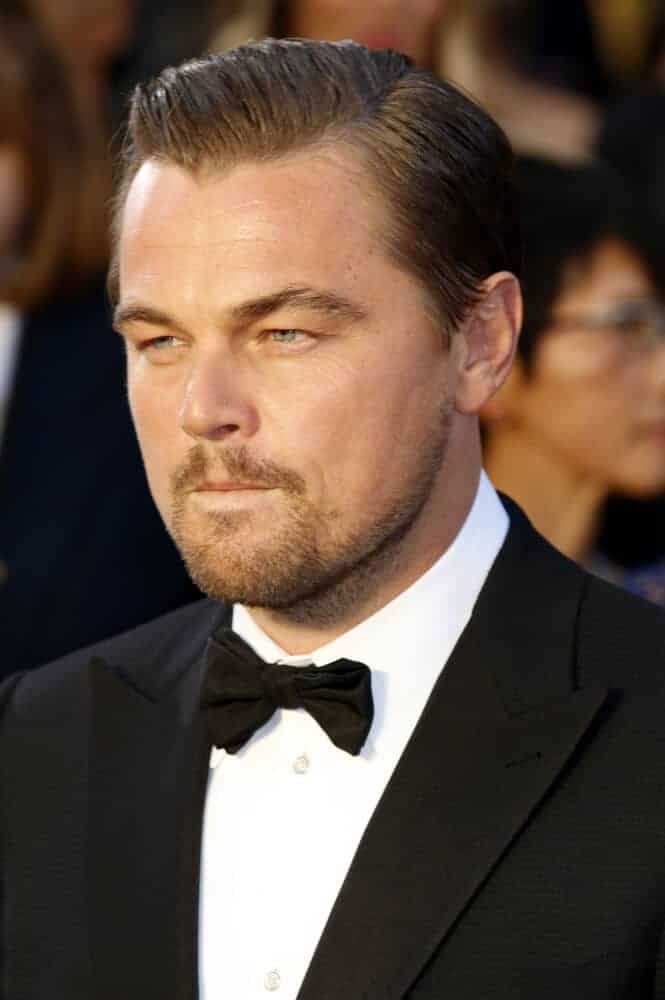 Leonardo DiCaprio with his staple hairstyle during the 88th Annual Academy Awards at Hollywood & Highland Center on February 28, 2016.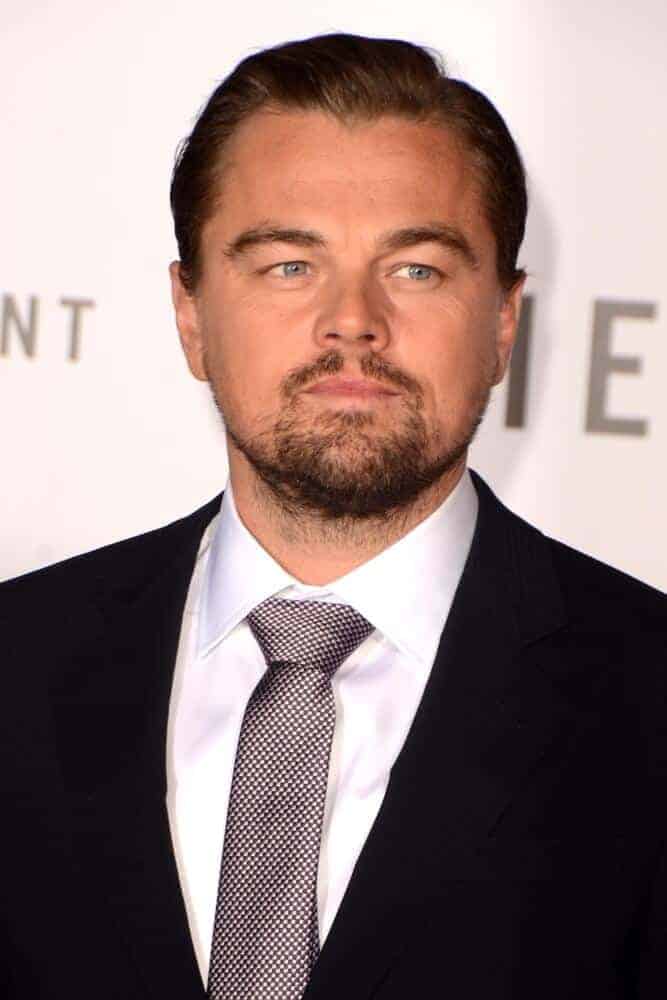 Leonardo DiCaprio at the LA premiere of "The Revenant" on December 16, 2015, with just enough hair gel to keep his hair firm without the wet look.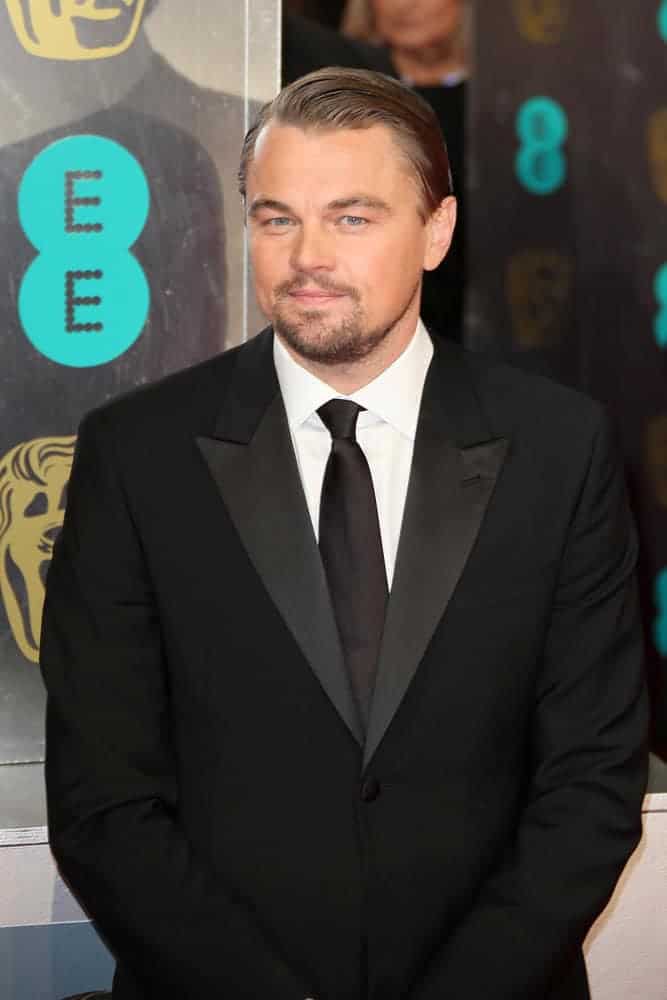 The actor looked perfectly coiffed on a neat side-swept during the EE British Academy Film Awards 2014 at The Royal Opera House on February 16, 2014, in London.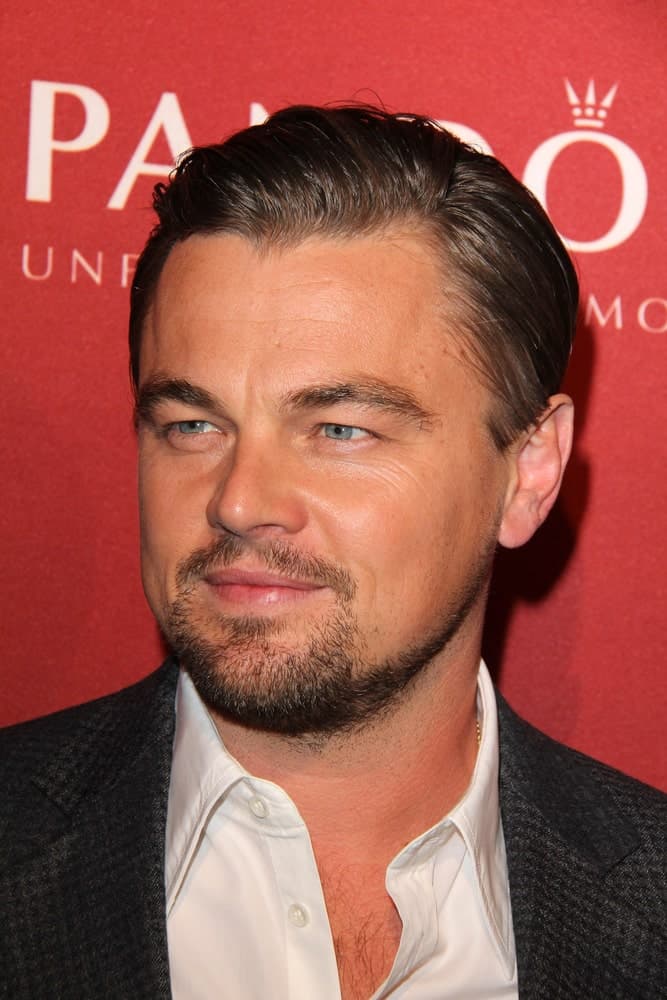 On February 10, 2014, the actor attended The Hollywood Reporter's Annual Nominees Night Party at Spago with a combed over hairstyle incorporated with his grown beard.
Leonardo DiCaprio had a clean and tidy slicked back complemented with stubble beard during the 19th Annual Critics' Choice Awards on January 16, 2014.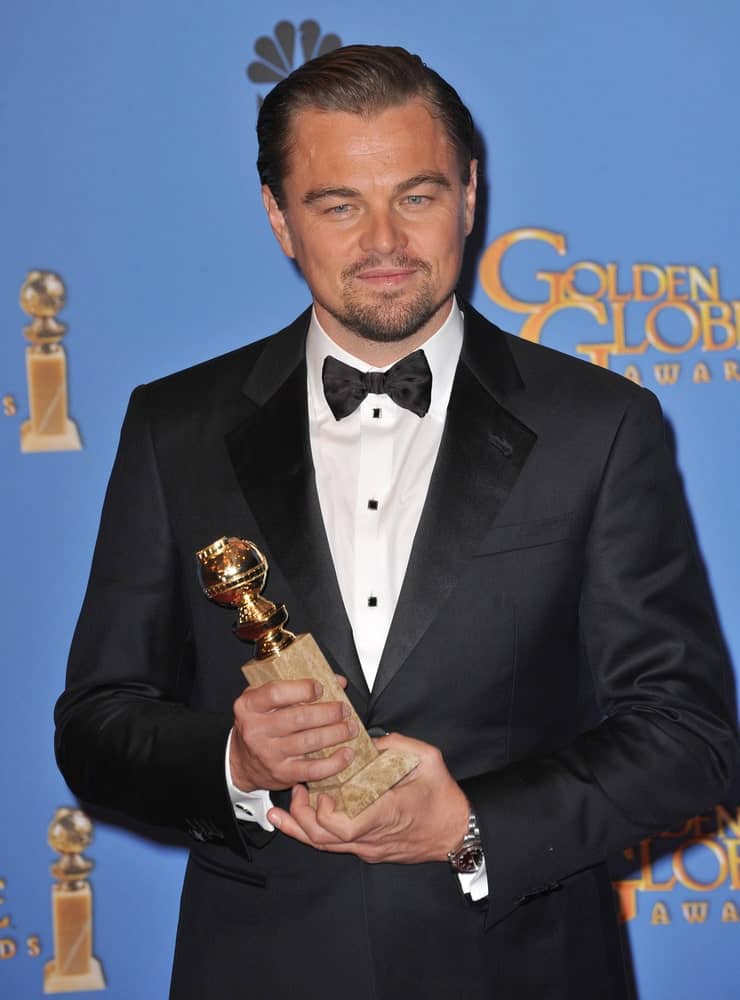 The actor wore his usual swept-back hairstyle in the press room at the 71st Annual Golden Globe Awards held last January 12, 2014.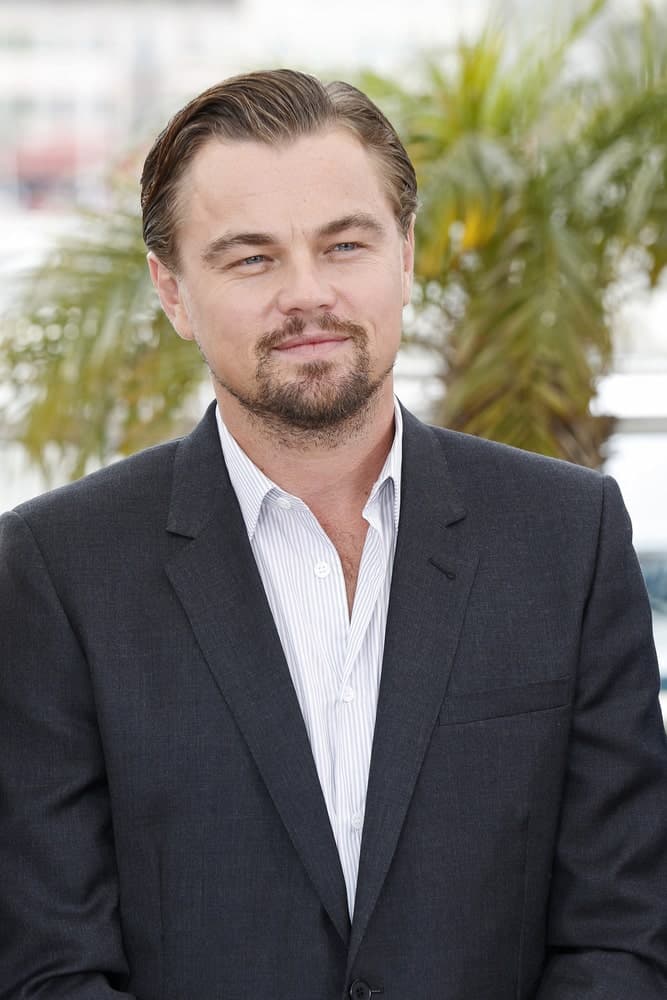 Leonardo DiCaprio looked dapper with longer slick, side-swept hair paired with stylish stubble during the 66th Festival de Cannes on May 15, 2013.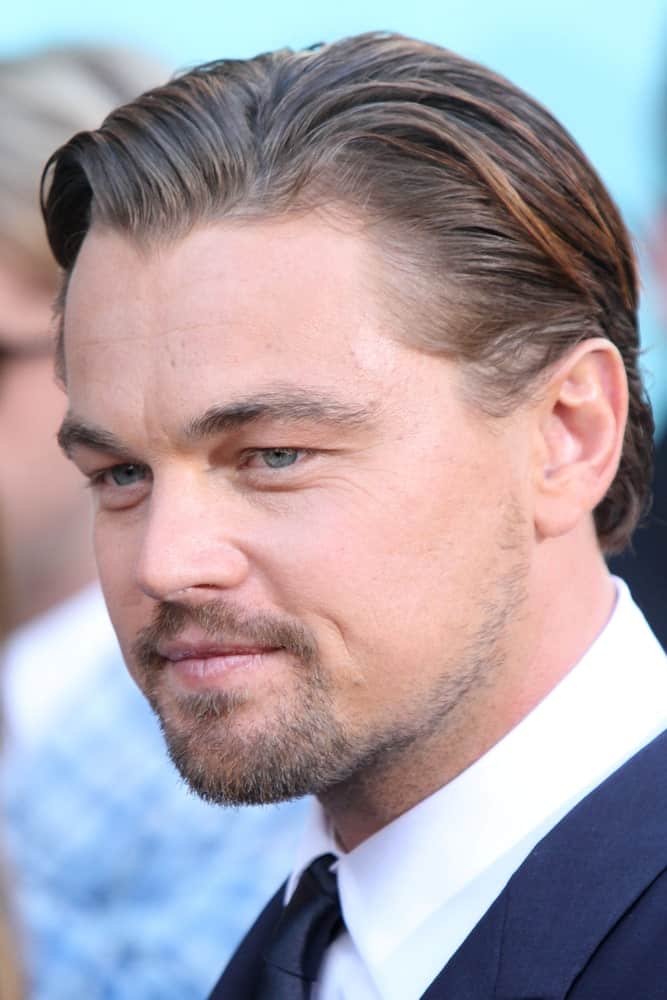 Leonardo DiCaprio pulled off a stylish slicked back with some highlights during the premiere of "The Great Gatsby" at Avery Fisher Hall on May 1, 2013.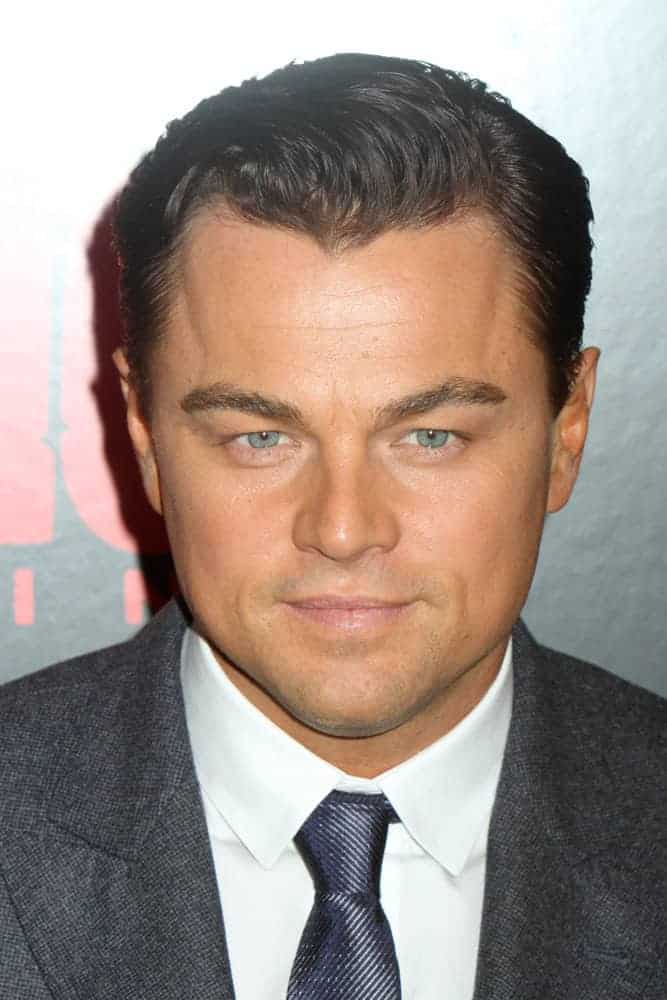 Leonardo DiCaprio goes for a darker look during the premiere of "Django Unchained" at the Ziegfeld Theatre on December 11, 2012, in New York City.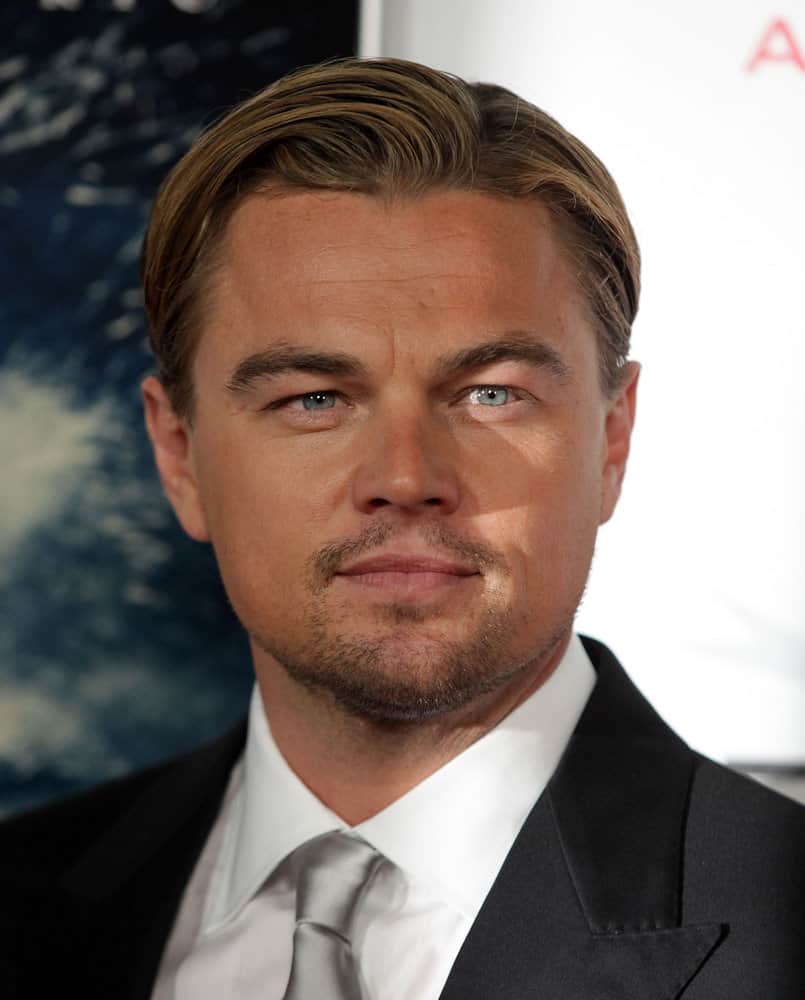 Leonardo DiCaprio looked perfectly groomed with longer side-swept hair at the 2011 premiere of his movie "J. Edgar" in Los Angeles on November 3rd.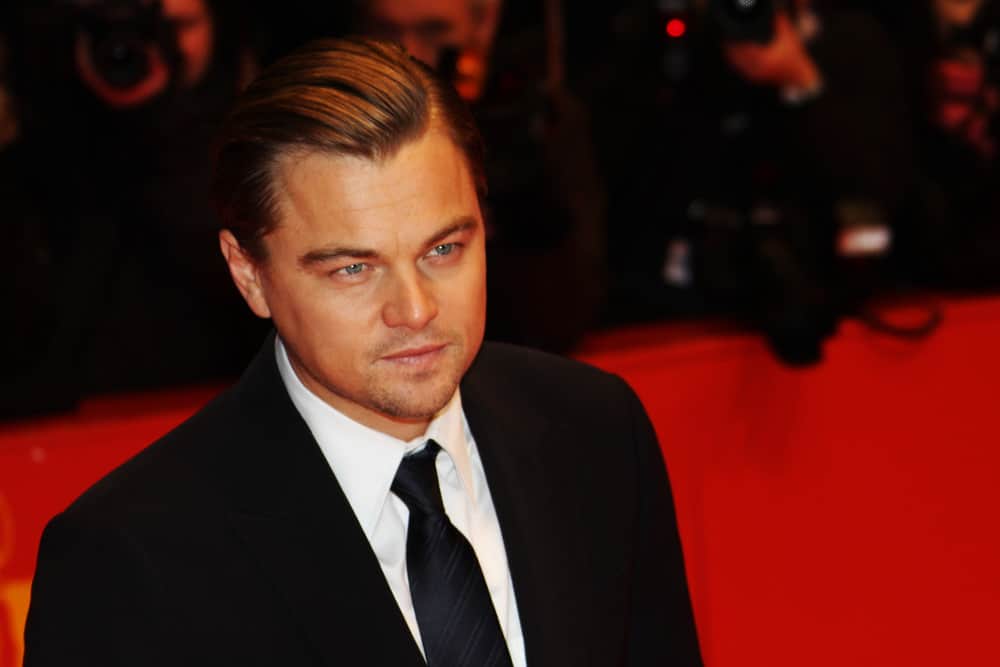 Leonardo DiCaprio looked suave in his slick, side-swept 'do as he attends the "Shutter Island" premiere at the 60th Berlin Film Festival on February 13, 2010.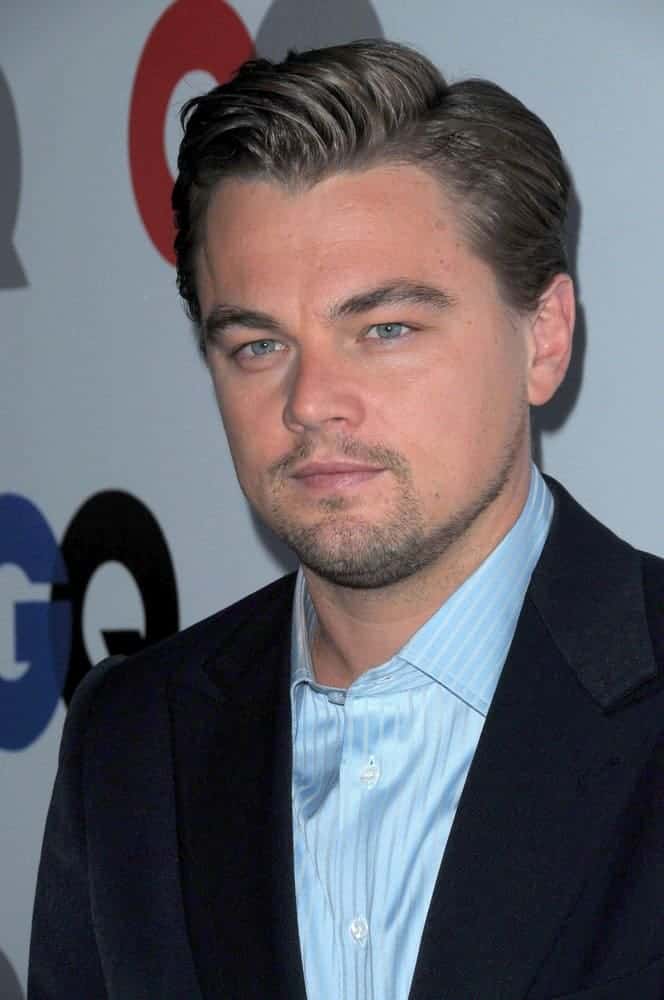 Leonardo DiCaprio looks every bit like the stud that he is with short side-swept hair at the 2008 GQ "Men of the Year" party last November 18, 2008.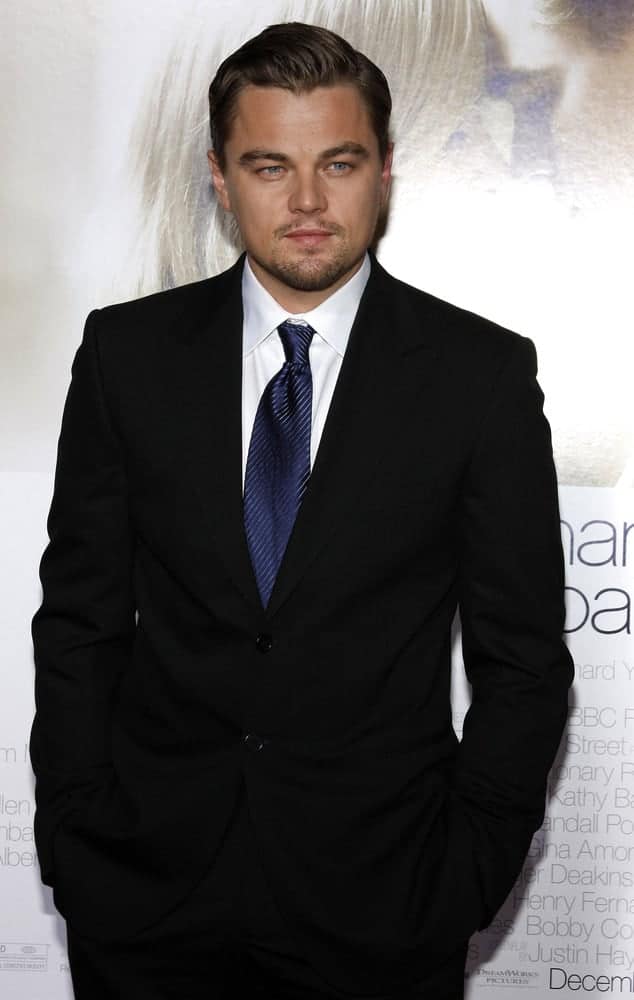 The actor shines as the perfect leading man with his primped swept-back look at the World premiere of "Revolutionary Road" held at the Mann Village Theater in Westwood, USA on August 15, 2008.
Leonardo DiCaprio charms with his slick, clean look at THE 11TH HOUR Premiere, ArcLight Cinemas, Los Angeles, CA on August 08, 2007.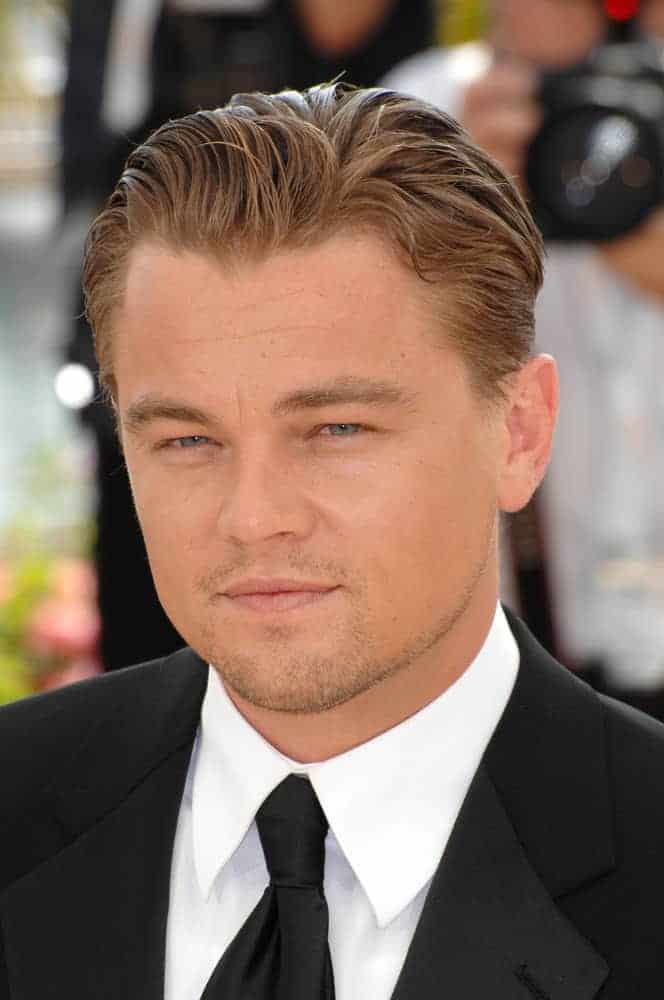 The actor's short wavy locks are swooped back in style as he attends the photocall for his movie "The 11th Hour" at the 60th Annual International Film Festival de Cannes on May 19, 2007.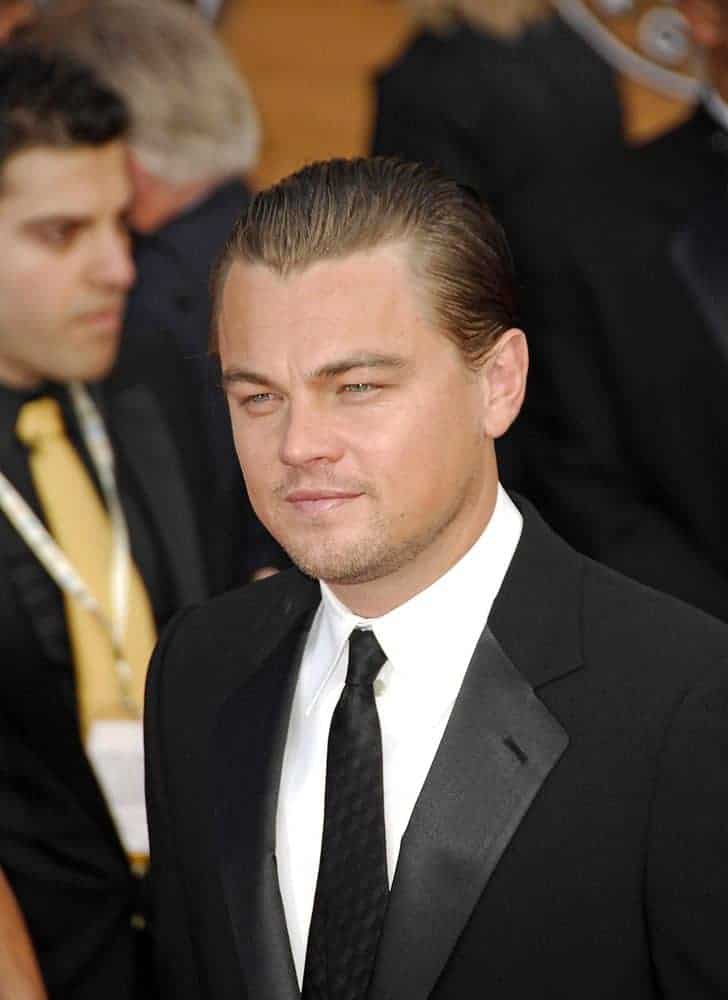 Leonardo DiCaprio attended the 13th Annual Screen Actors Guild SAG Awards on January 28, 2007, with his signature slicked-back hairstyle.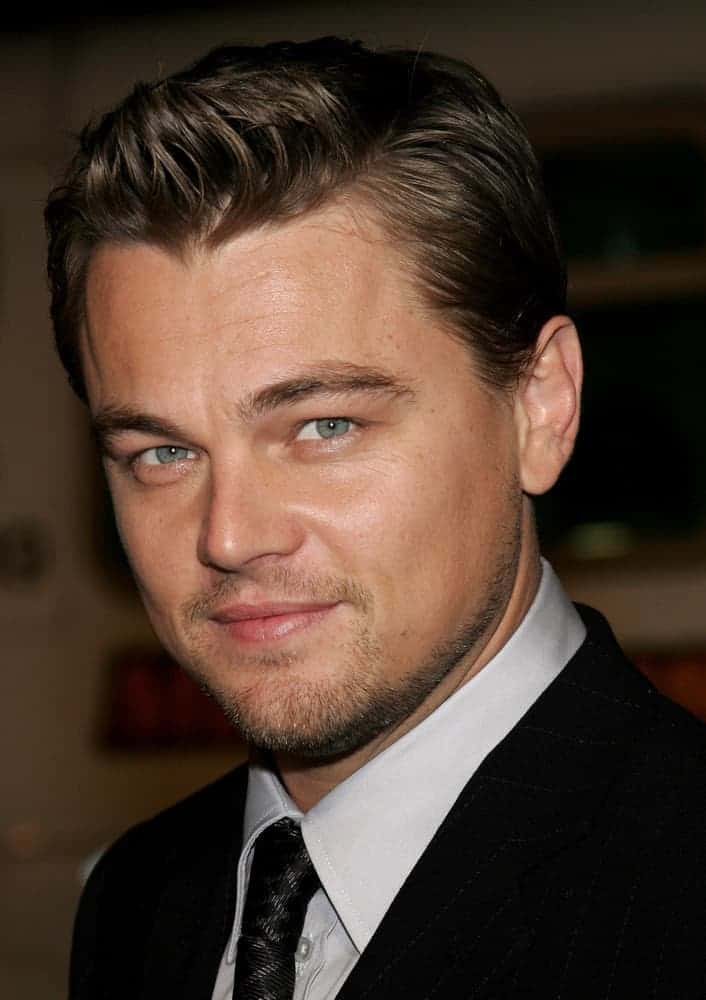 Leonardo DiCaprio with a simple short hairstyle that's brushed up in the 2006 Los Angeles premiere of his movie "Blood Diamond" held on December 6, 2006.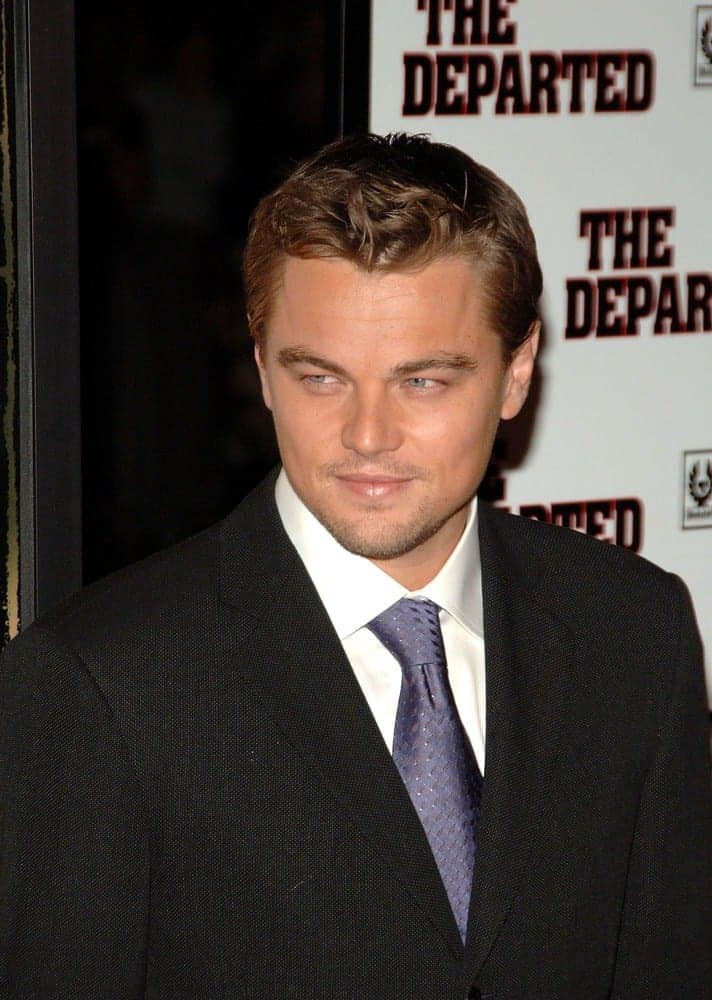 The actor dazzles in a very short hairdo with mussed-up locks at the front for the 2006 premiere of his movie "The Departed" at Ziegfeld Theatre, New York, NY held on September 26th.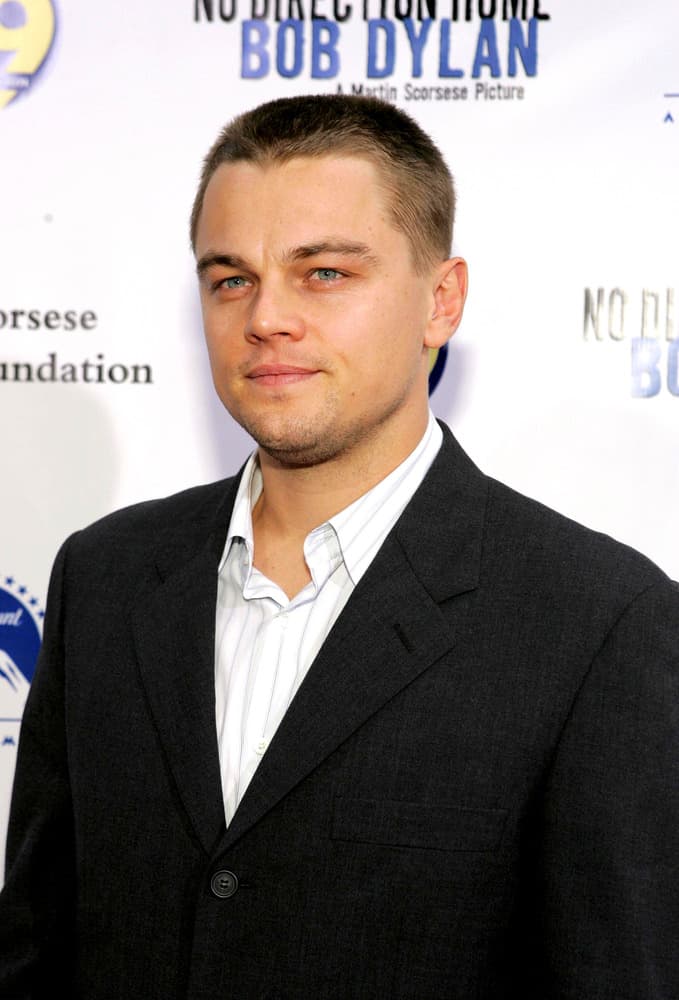 Leonardo DiCaprio appeared with a long buzz cut as he attends the No Direction Home Bob Dylan DVD Premiere in New York on September 19, 2005.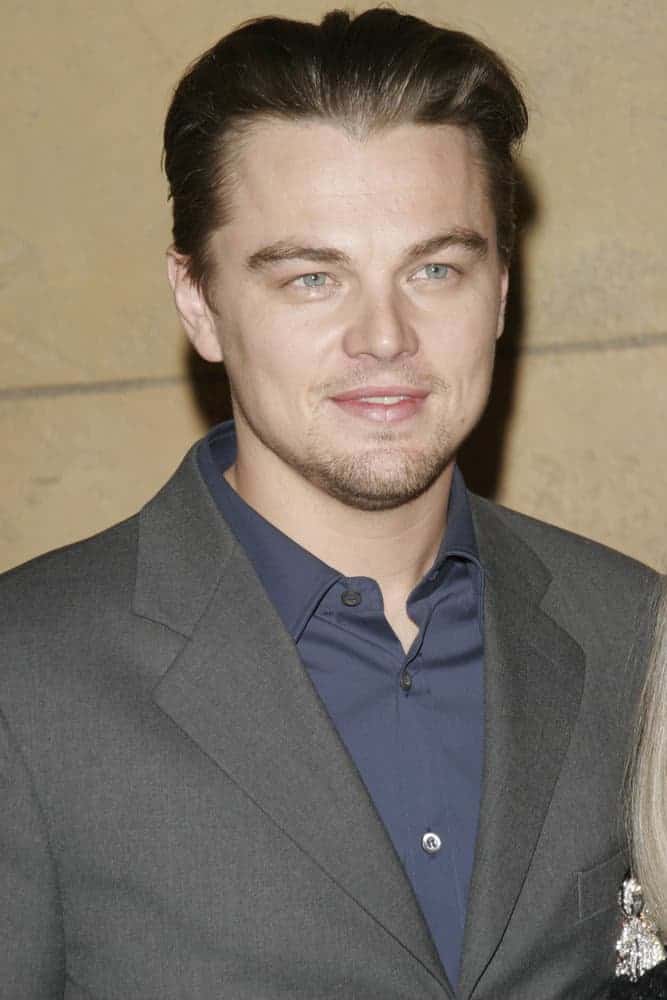 The actor swooped back his hair in a mob-style slick hairdo during the pre-screening of "The Aviator" at the Egyptian Theatre on December 2, 2004, in Los Angeles, California.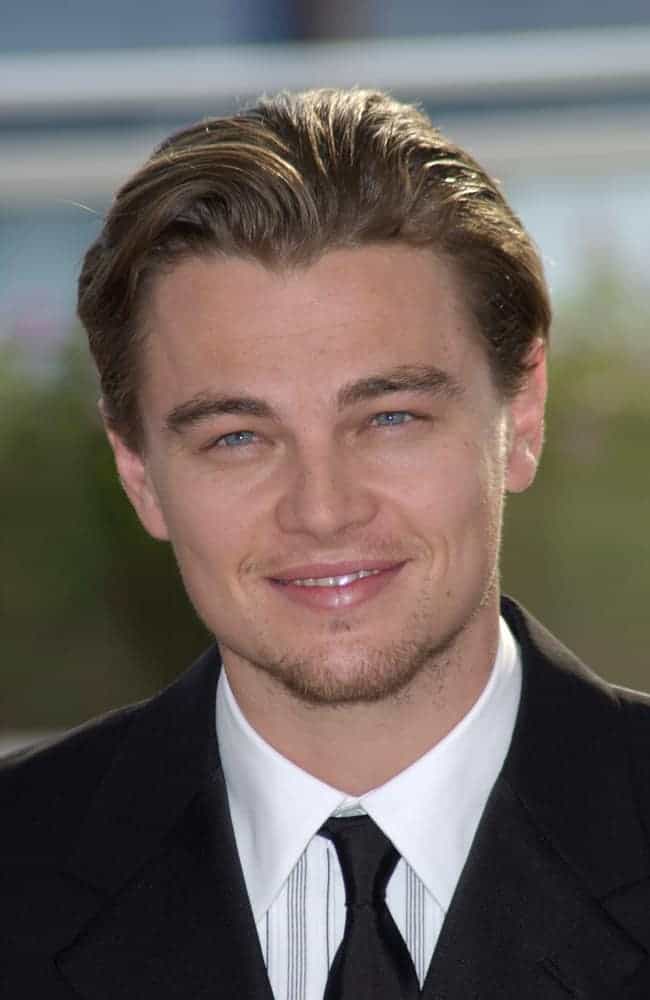 Young Leonardo DiCaprio sported a slicked-back hairstyle along with his classic black suit at the 2002 Cannes Film Festival last May 20, 2002.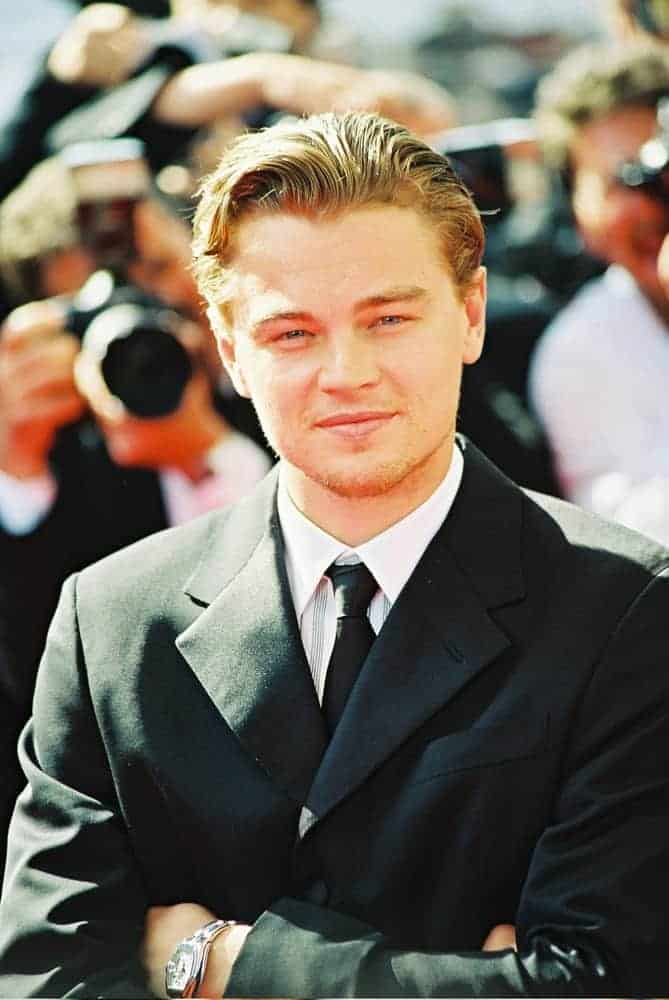 Leonardo DiCaprio showed up with wavy swept-back hair for the photocall of "Gangs of New York" at the 55th Cannes film festival in 2002.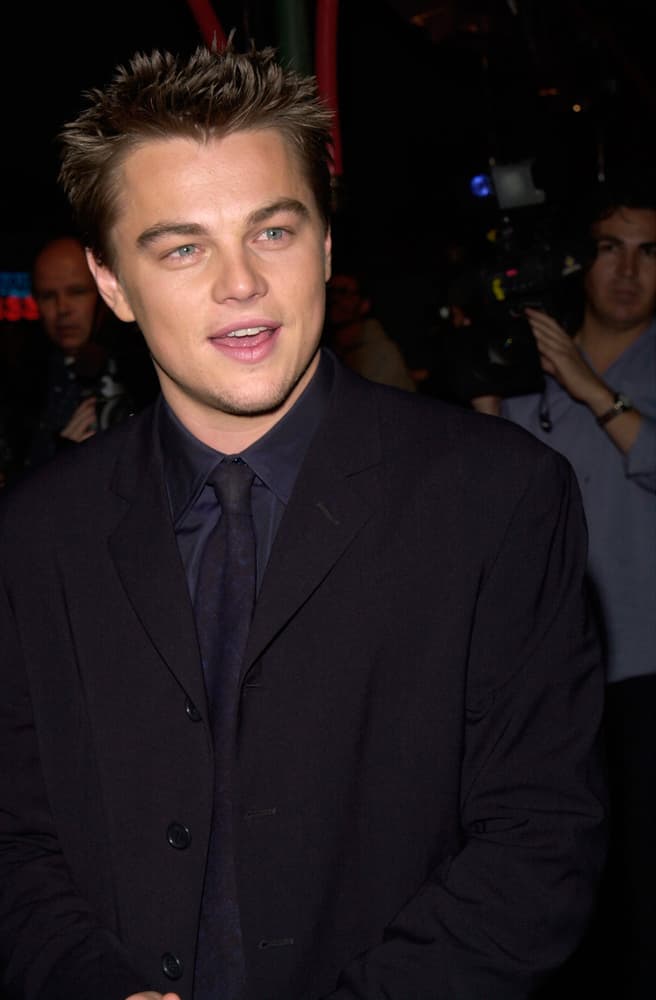 Leonardo DiCaprio attended the Hollywood premiere of his new movie "The Beach" in 2000 with a spiky hairdo.