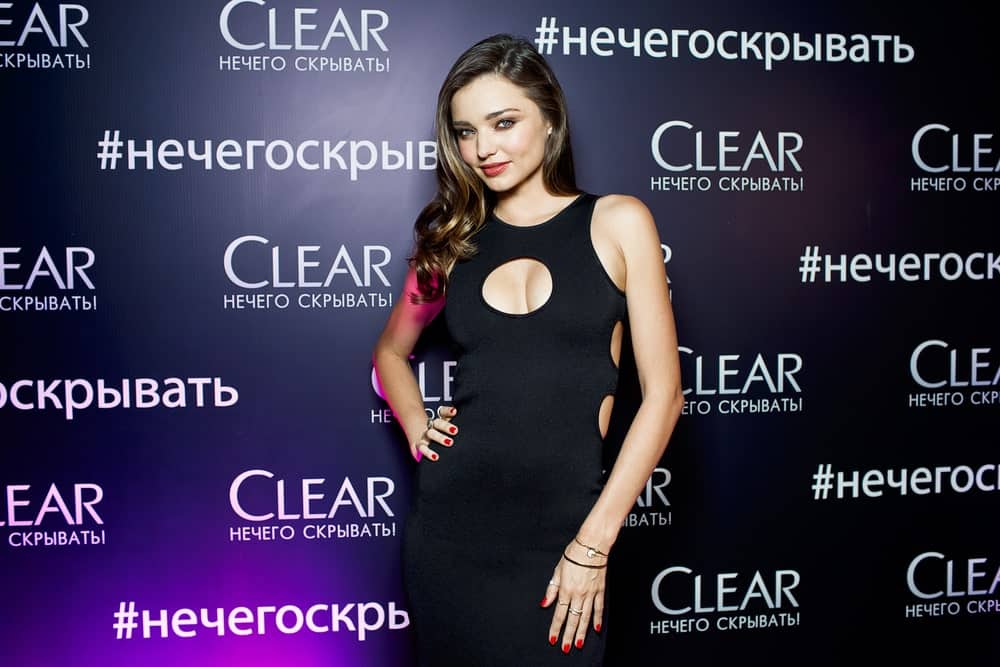 Miranda Kerr is a famous model and she has worked for a number of high profile brands. Her styles are definitely something worth following. Over the years, she was seen in mid-length hairstyles. Sometimes she had straight hair and sometimes wavy and layers. The medium-length haircut suits her round face well.
She has often kept her hair on the side to show off her beautiful soft curls. The colors of her hair vary from shades of brunette to brown. She has gone for bangs many times. For a more casual look, she has tried the messy look. Recently, she has transformed her hairstyle drastically. She has shortened her hair. Her new look proves that you can look good and sexy on short haircuts also.
In 2006 after-Oscar party, she came in style. She had wavy short chin-length hair. It looked awesome with the red dress she was wearing. For casual meetings or simply walking down the road, Kerr chooses simple ponytails. She sometimes has soft highlights in her hair. Her curls and waves are what makes her different from the other models. She likes to keep simple hairstyles. Whatever color she chooses for her hair, she ensures that it matches her skin tone.
Miranda Kerr has been in the glamour industry for many years now. She is an Australian model and became famous after being Victoria's Secret angel. She is the first Australian model to work with such a renowned brand. She entered the modeling industry after winning the Dolly magazine's model search competition.
She is one of the highest-earning models now. She became a known face after doing a number of beachwear ads in Australia. She later relocated to New York to get better modeling deals. She was seen in various fashion shows in New York. In 2004, she was signed by the NEXT modeling management agency. She worked as the model of various brands.
Her life changed in 2007 after being the model of Victoria's Secret. Then the entire world knew who she was. She started getting more modeling offers after that. She became the face of the fragrance, Clinique Happy. She signed a modeling deal with the Australian store David Jones.
A number of renowned magazines booked for their issues. Recently, Kerr launched her own brand named KORA Organics. These are skin care products, especially for teenagers. She became the guest judge of Project Runway and guest mentor in Australia's Next Top Model. She appeared in the TV series 'How I Met Your Mother'. We hope to see Kerr achieving new things in her modeling career and also want to see her in films in the future.
Here are Miranda Kerr's hairstyles over the years.
Photos
Miranda Kerr looking sophisticated in a black velvet dress along with her brunette loose hair styled with subtle curls and middle parting. This was taken during the 2018 LACMA Art+Film Gala Honoring Catherine Opie + Guillermo Del Toro on November 3rd.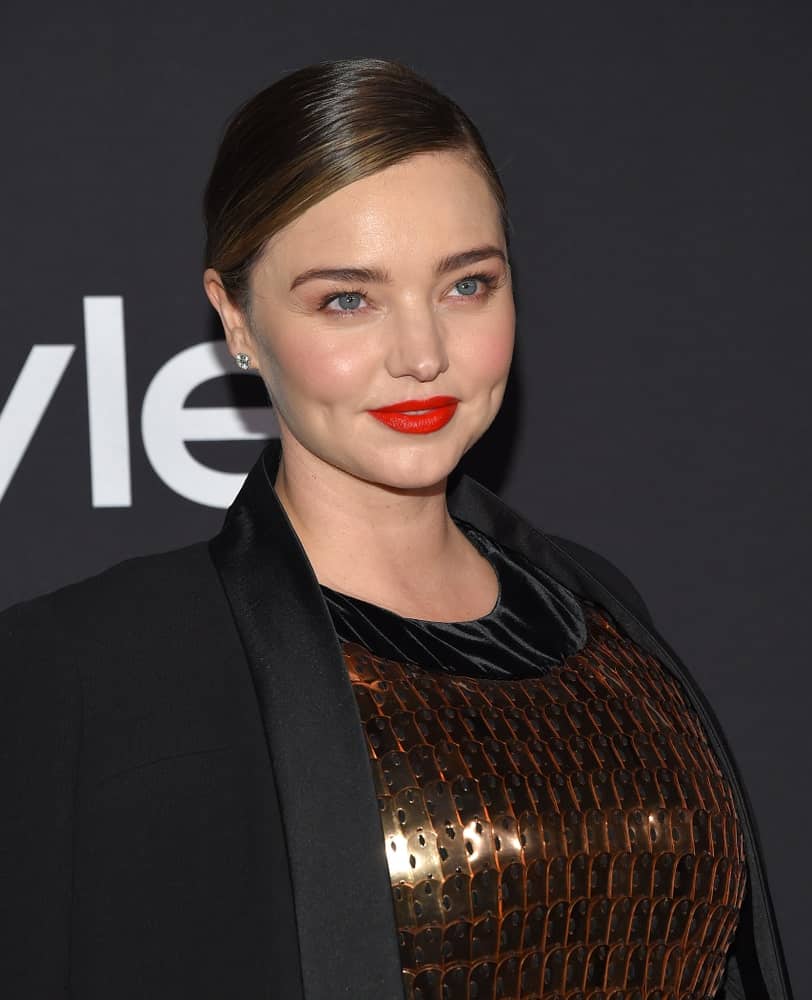 The Australian model attended the 'InStyle Awards' 2018 on October 22nd with a neat bun that's side-parted. It was complemented with a shiny gold dress with a black blazer on top.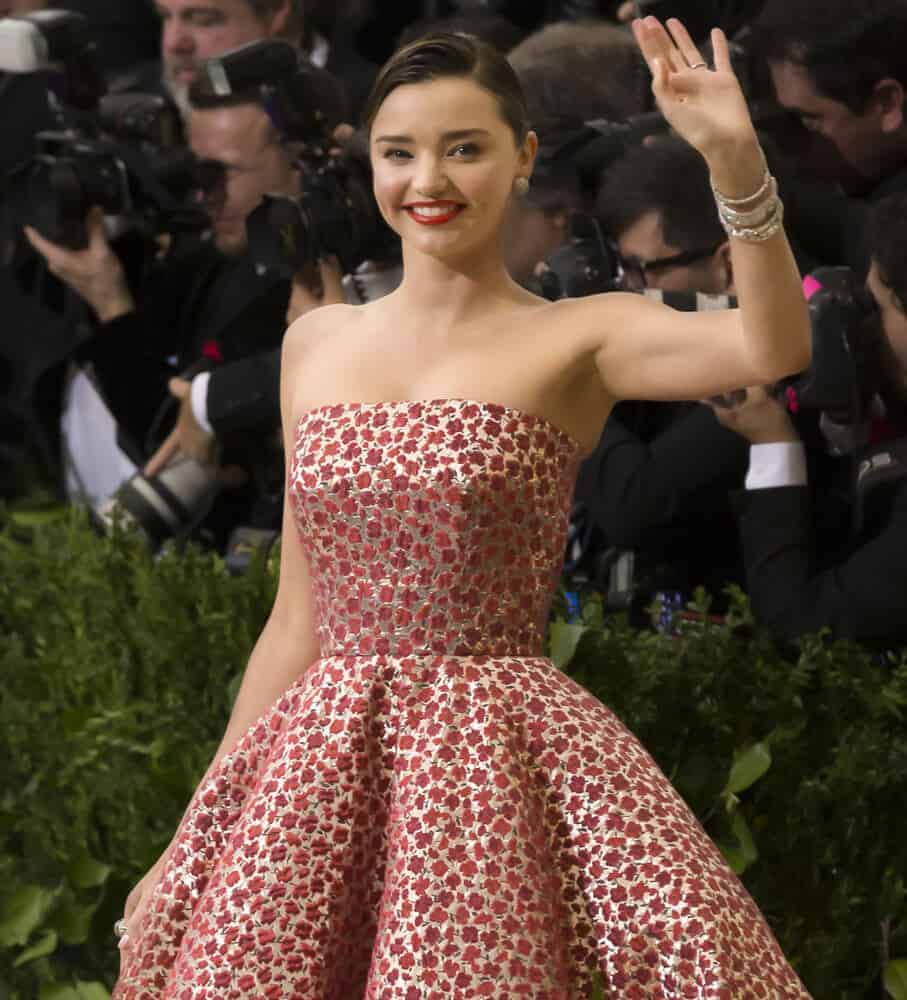 Miranda Kerr's medium-length hair is styled in a neat low bun during the Rei Kawakubo/Comme des Garcons: Art Of The In-Between Costume Institute Gala at Metropolitan Museum of Art, May 01, 2017.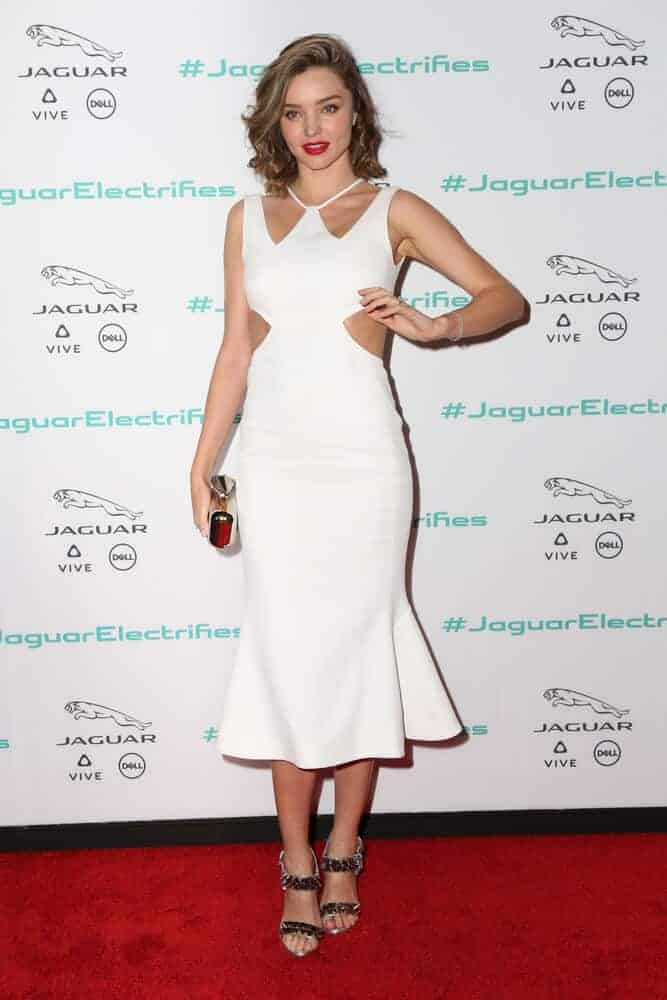 Miranda Kerr in her stunning white dress and tousled curls during the Unveiling Next Era Jaguar Vehicle at Milk Studios on November 14, 2016 in Los Angeles, CA.
Miranda Kerr looking fierce and sassy at the same time with her braided upstyle during the Manus x Machina Fashion in an Age of Technology Costume Institute Gala on May 2, 2016. To complete the look, she paired it with gorgeous chandelier earrings.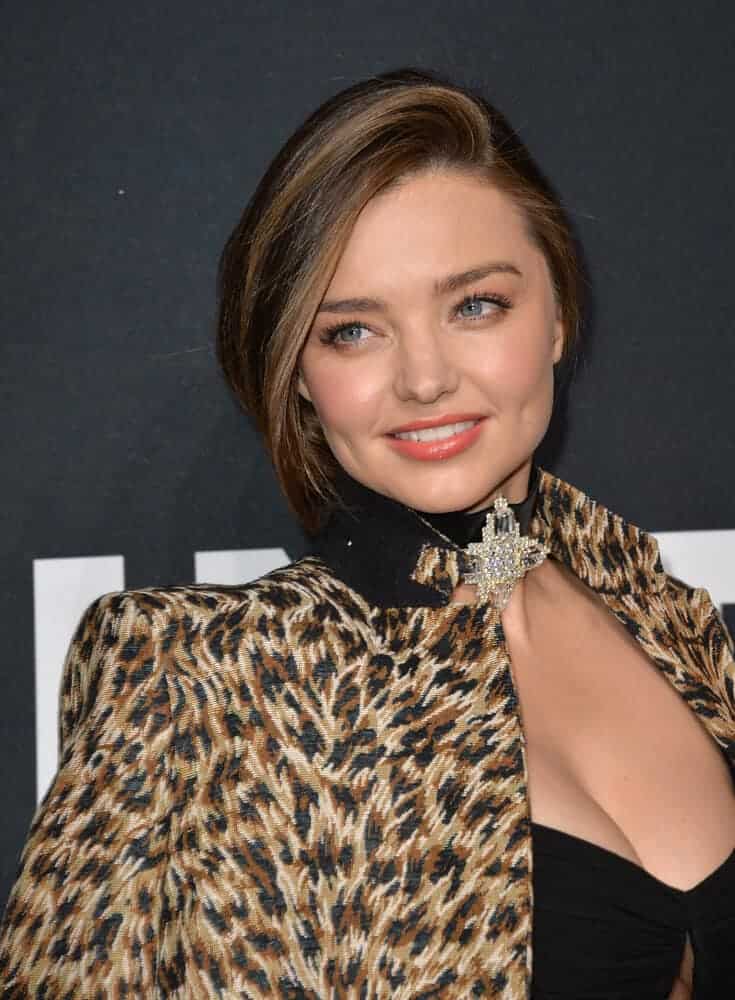 Last February 10, 2016, Miranda Kerr attended the Palladium fashion show looking fab and chic in her low ponytail style.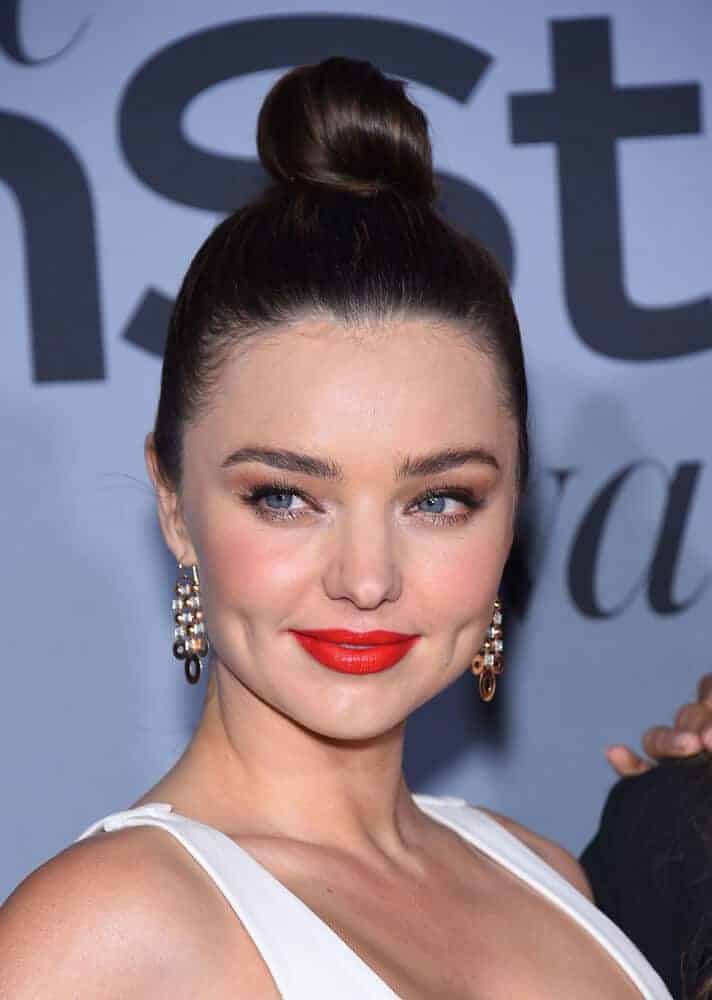 The elegance brought by Miranda Kerr's Top Knot indeed enhanced her beauty during the InStyle Awards 2015 on October 26, 2015 in Hollywood, CA.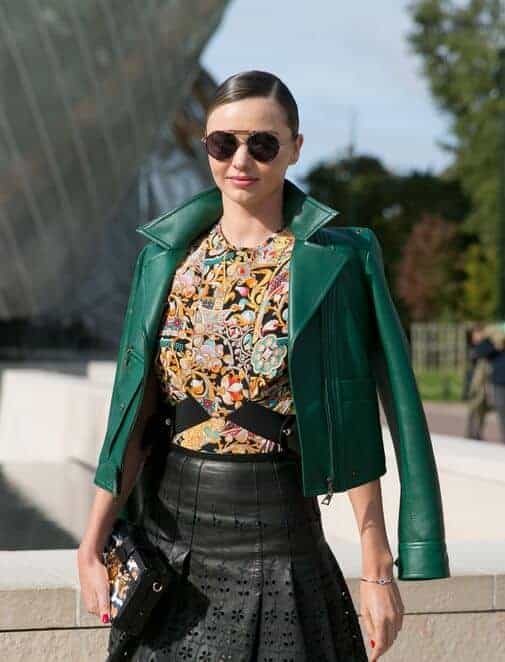 Nothing can beat Miranda Kerr's high fashion get-up matched with a sleek low ponytail during the Louis Vuitton fashion show at the Vuitton Foundation, October 7, 2015.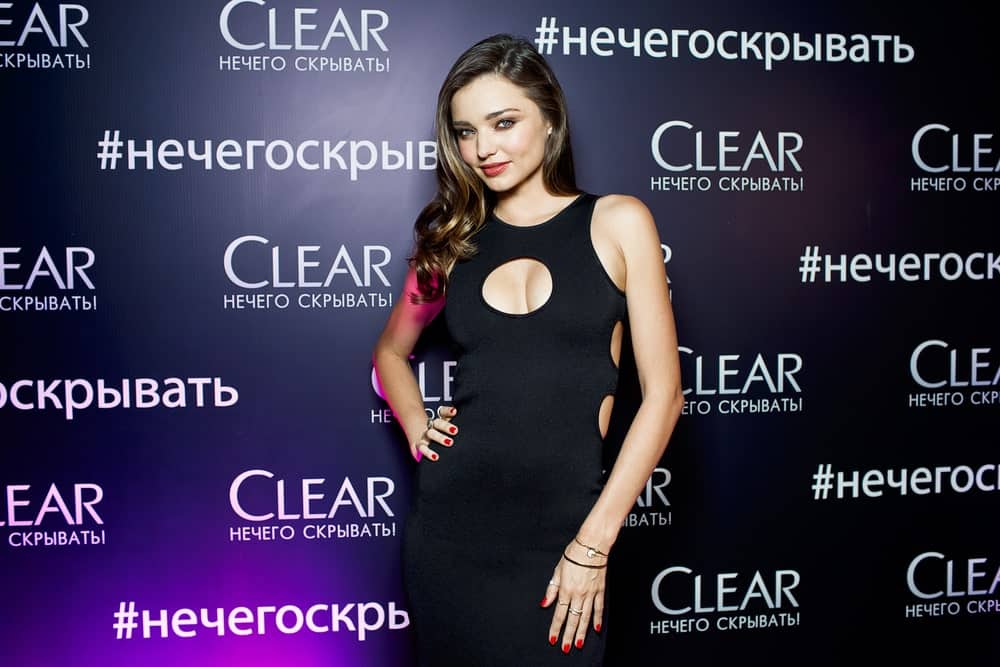 Miranda Kerr portrays her sexy side with her sleek night dress and bouncy curls during the photo call 'CLEAR, NECHEGO SKRIVAT' at the event of the Clear on June 15, 2015.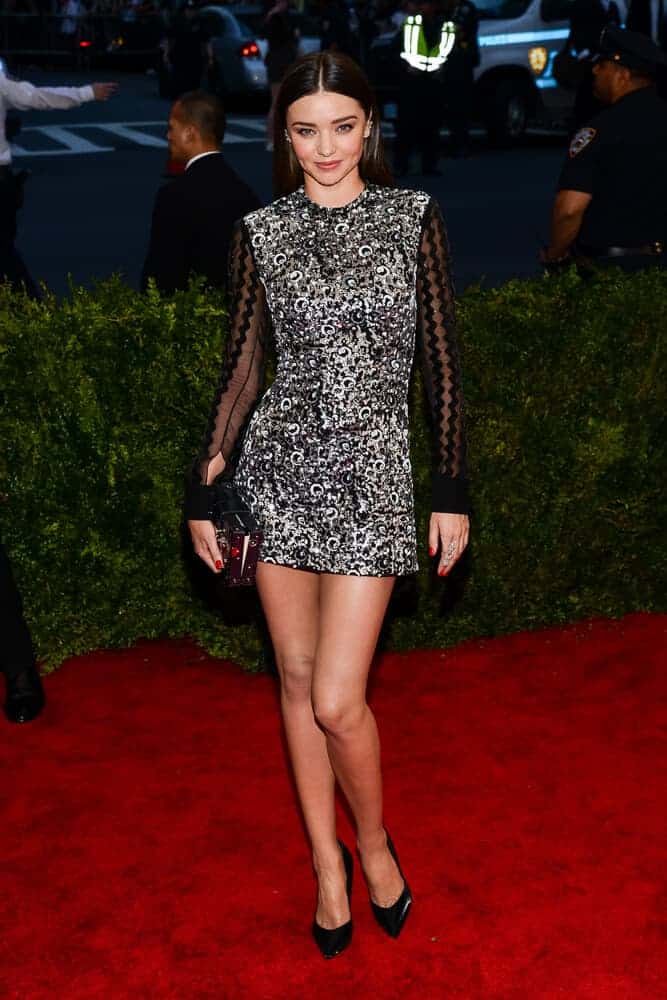 Miranda Kerr's sleek and straight hair matches the elegance of her dress during the 'China: Through The Looking Glass' Costume Institute Gala, May 4, 2015.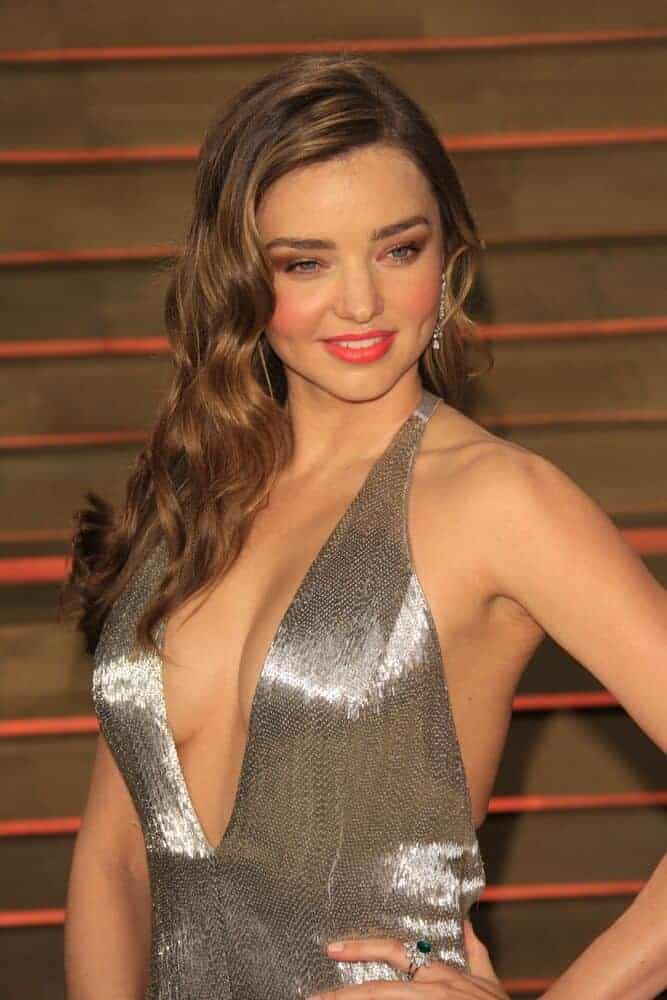 Miranda Kerr with long and loosely curled hair as seen on the 2014 Vanity Fair Oscar Party at the Sunset Boulevard on March 2, 2014.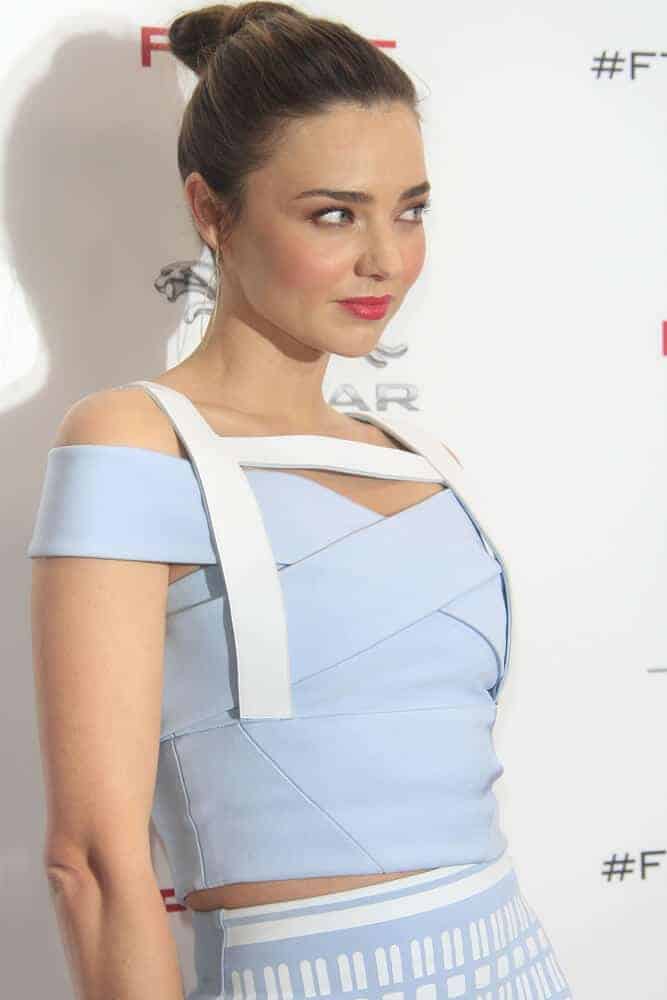 Miranda Kerr is oozing with class and beauty in this simple bun worn last November 19, 2013, at the Jaguar F-TYPE Global Reveal Event.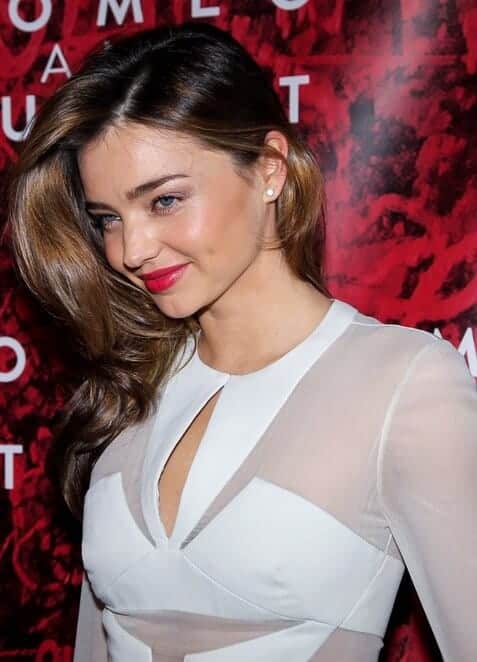 Miranda Kerr attended the opening night of 'Romeo And Juliet' play last September 19, 2013, in an elegant white dress matched with a carefree, loose hairstyle.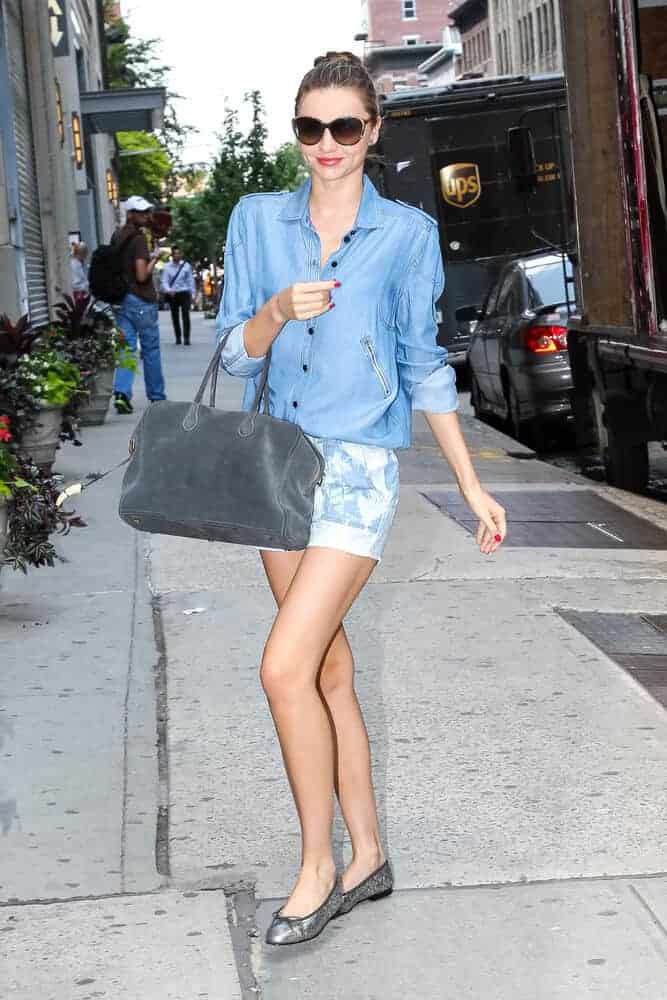 Last June 17, 2013, Miranda Kerr was seen running errands in New York City. She graces the city with her casual clothes and stylish sunglasses incorporated with a neat, high bun.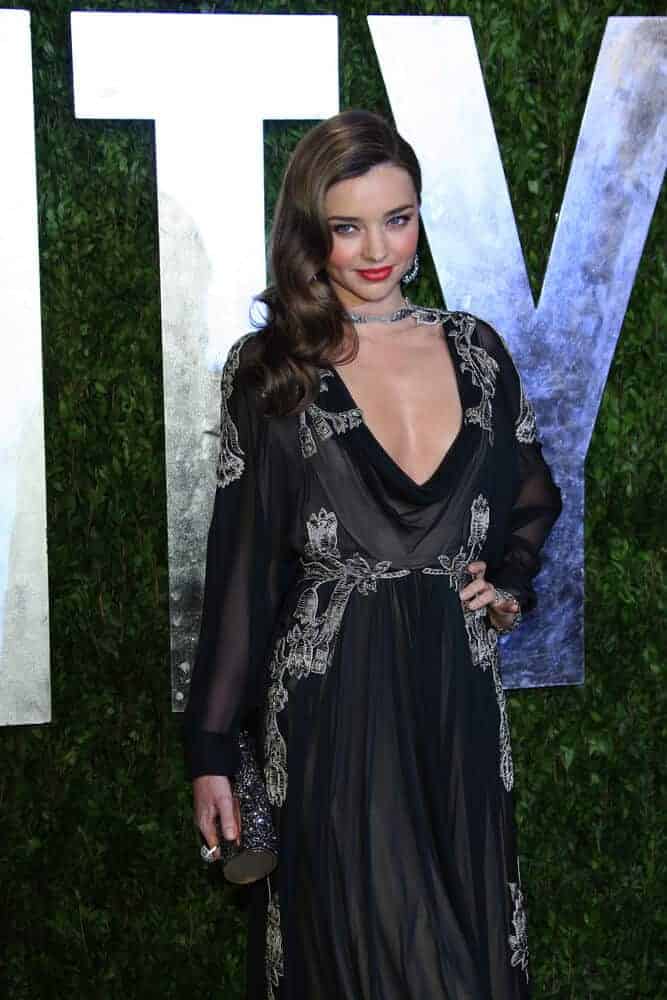 Miranda Kerr's retro-inspired hairstyle caught the attention of many during the Vanity Fair Oscar Party held last February 24, 2013.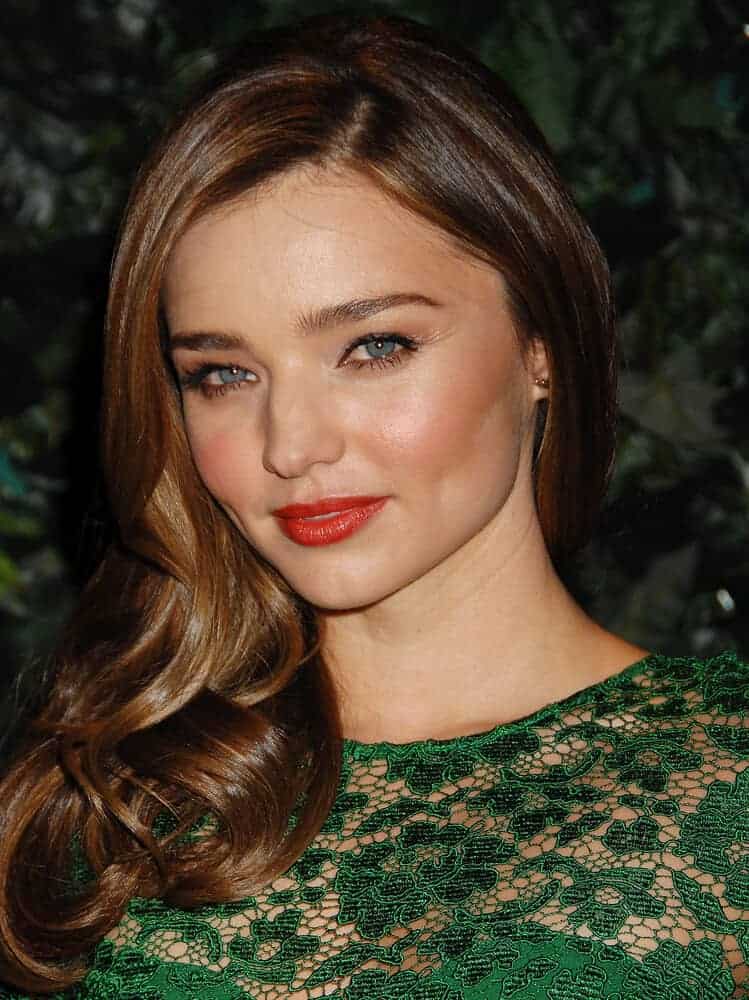 On February 22, 2013, Miranda Kerr arrives at the 4th QVC Red Carpet Style in a sophisticated green nightgown and side-swept curls.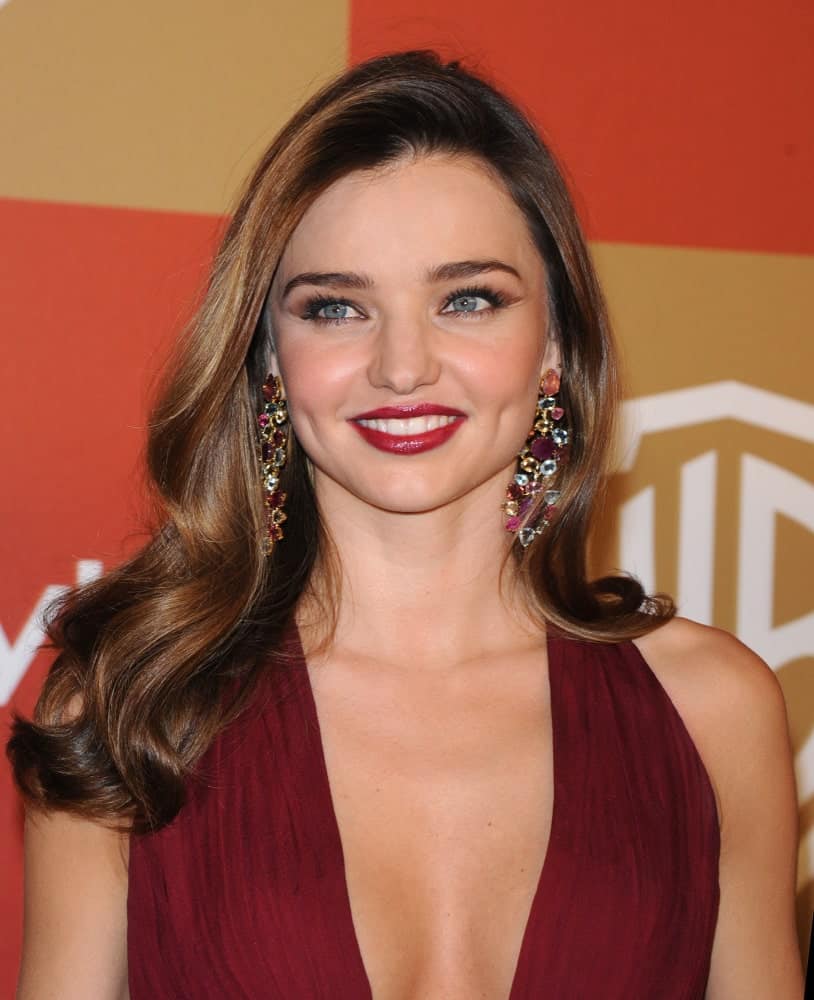 The model slayed the WB/In Style Golden Globe Party on January 13, 2013, with a side-swept hairstyle incorporated with soft and bouncy curls. She finished the look with a burgundy dress and gorgeous chandelier earrings.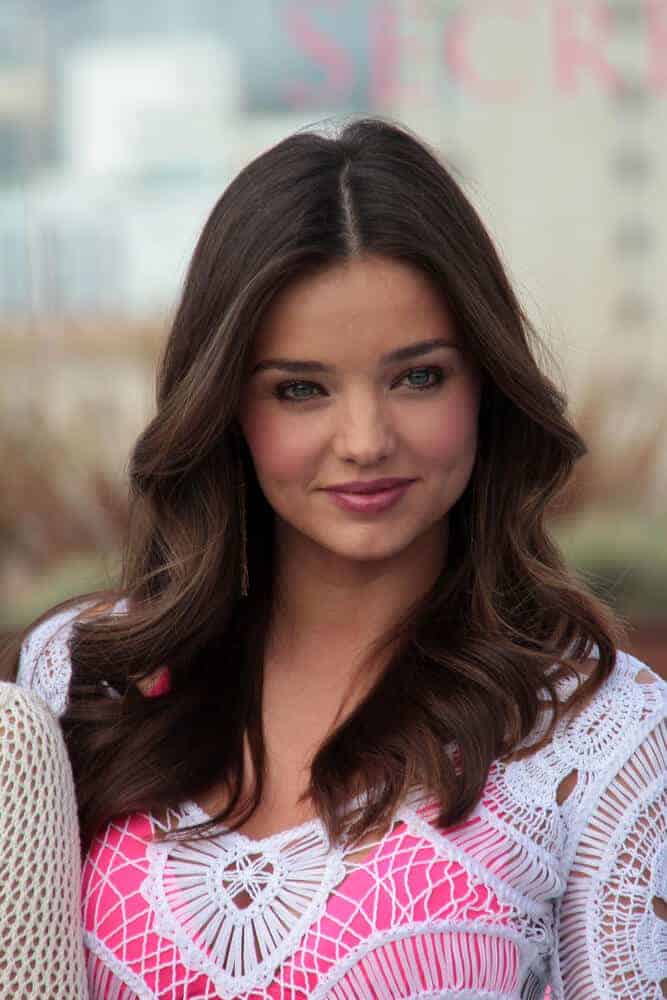 Miranda Kerr looking as youthful as ever with this wavy, center-parted hairstyle she sported on the Victoria's Secret 2012 SWIM Collection.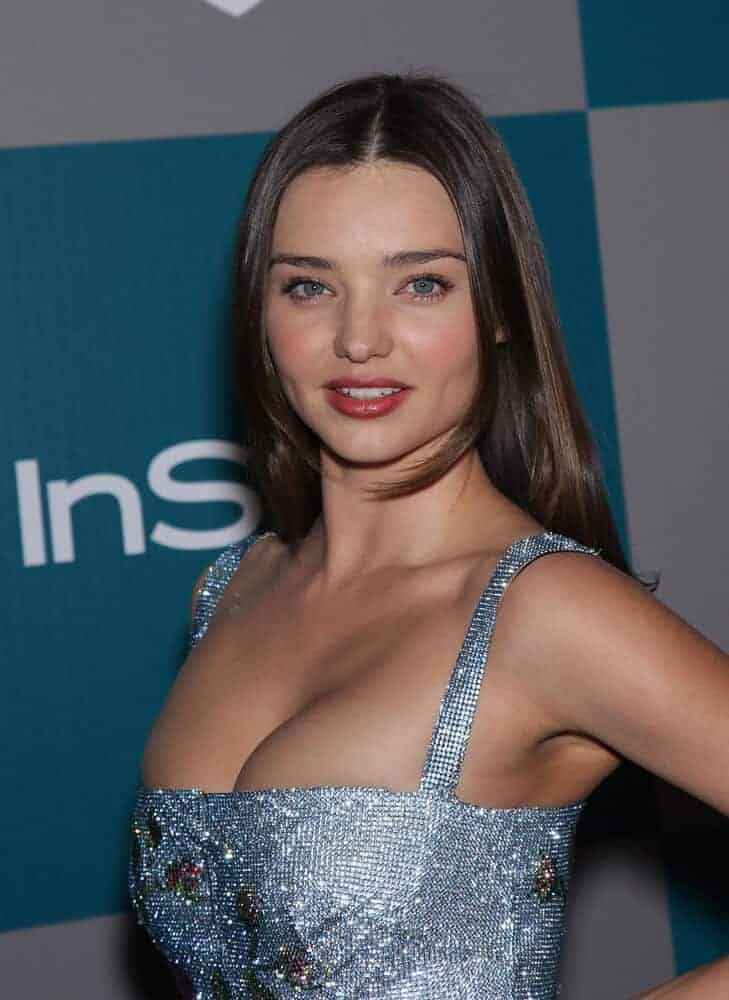 Miranda Kerr's straight, center-parted hair achieved a simple yet sexy look at the Golden Globes 2012 After Party held last January 15, 2012.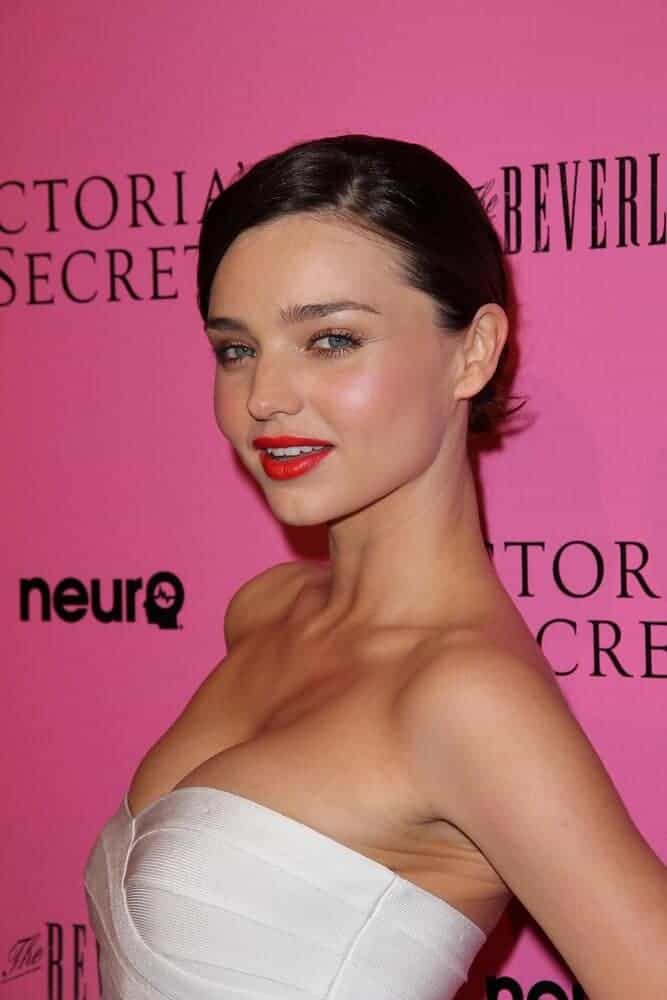 Miranda Kerr looking prim, proper and sexy all at the same time with this polished, short-length hairstyle worn last May 12, 2011, during the release of 2011 What Is Sexy? list and the Kick-Off the Bombshell Summer Tour.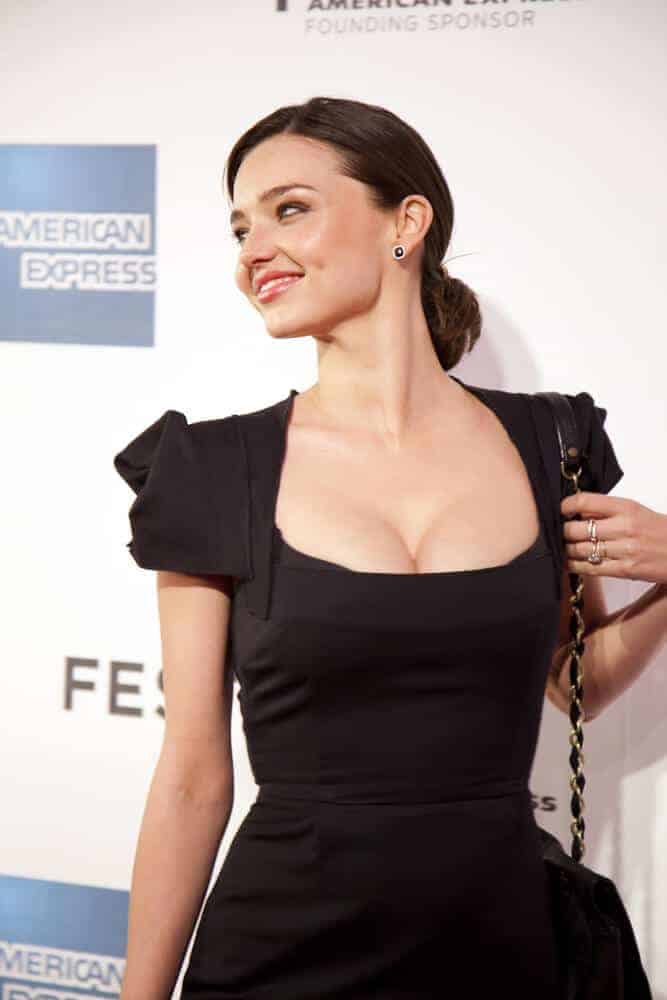 Definitely one of Miranda Kerr's iconic look is this nicely-polished low bun she wore during the premiere of her ex-husband, Orlando Bloom's The Good Doctor at the 2011 Tribeca film festival.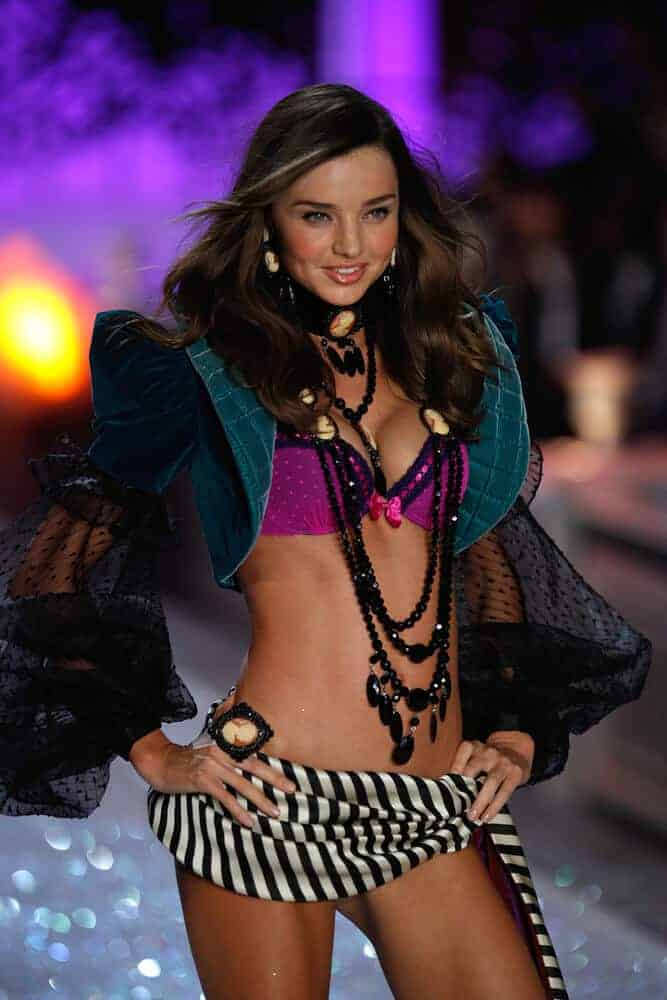 Miranda Kerr walks the runway during the 2011 Victoria's Secret Fashion Show with her confident-looking wavy hair.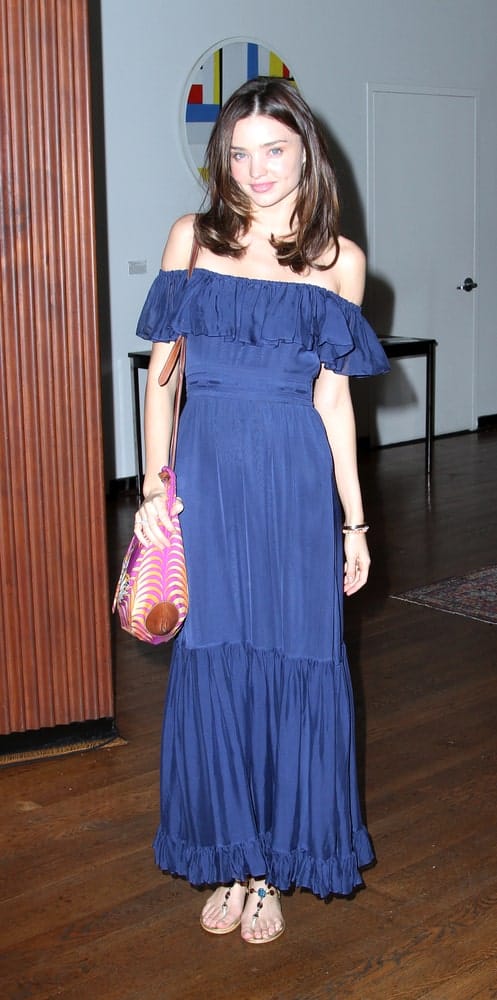 The model was spotted at the 2010 Jeffrey Katz Memorial Lecture Series on June 2, 2010, with a middle-parted hairstyle that's layered inwardly. The look was completed with an off-shoulder dress and boho-chic sandals.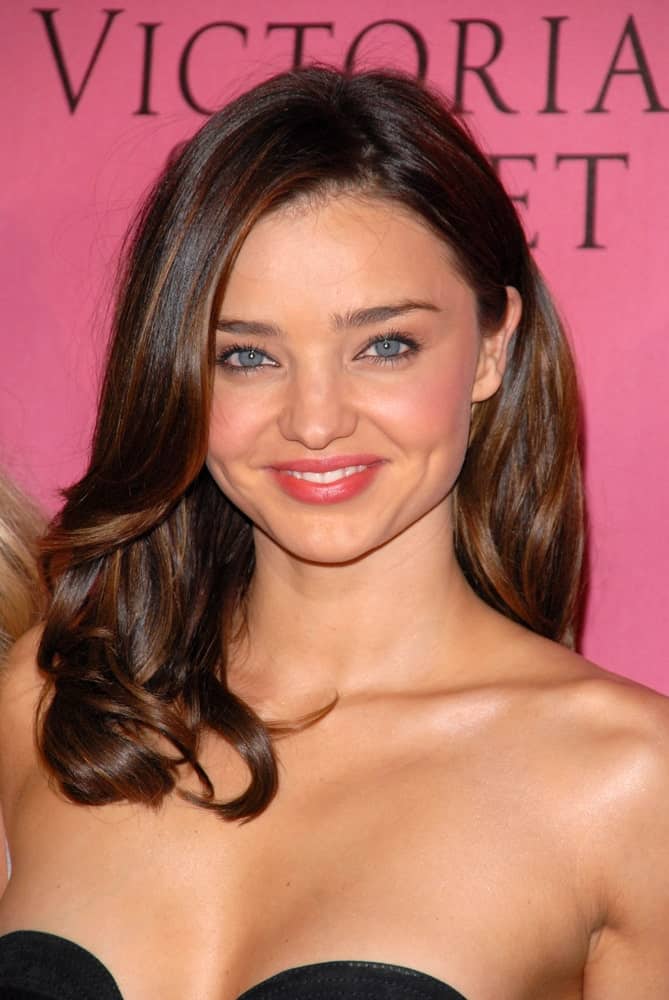 The Australian model looked gorgeous with her brunette highlighted locks that's side-parted and curled. This hairstyle was worn during the Victoria's Secret Supermodels Celebrate the Reveal of the 2010 "What is Sexy?" List: Bombshell Edition on May 11, 2010.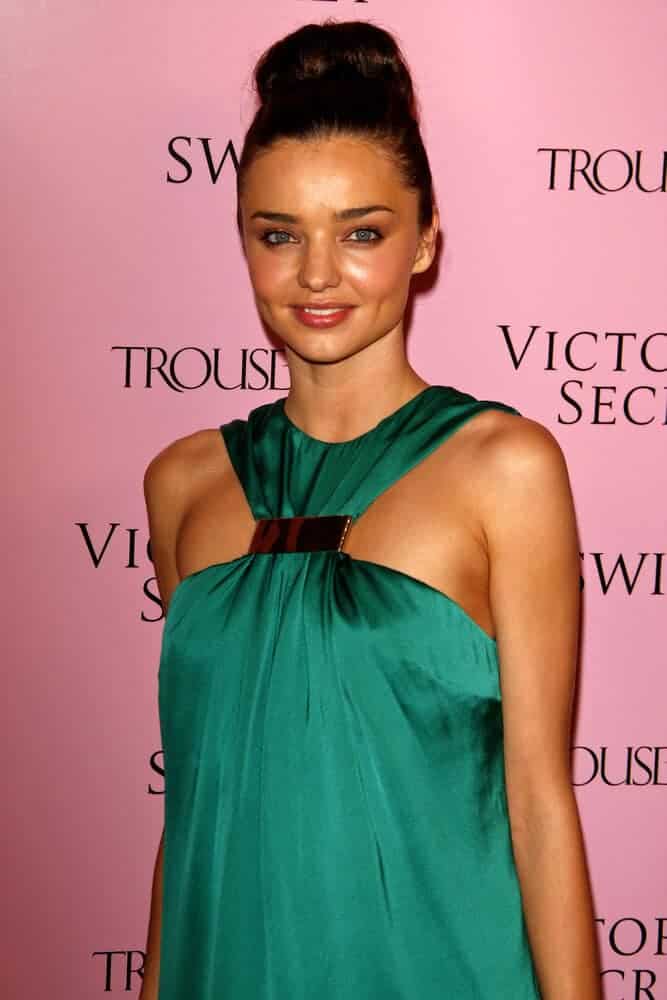 Miranda Kerr looking classy with her neat high bun during the Victoria's Secret's 5th anniversary of the Swim Catalogue at Trousdale in Los Angeles, California on March 25, 2010.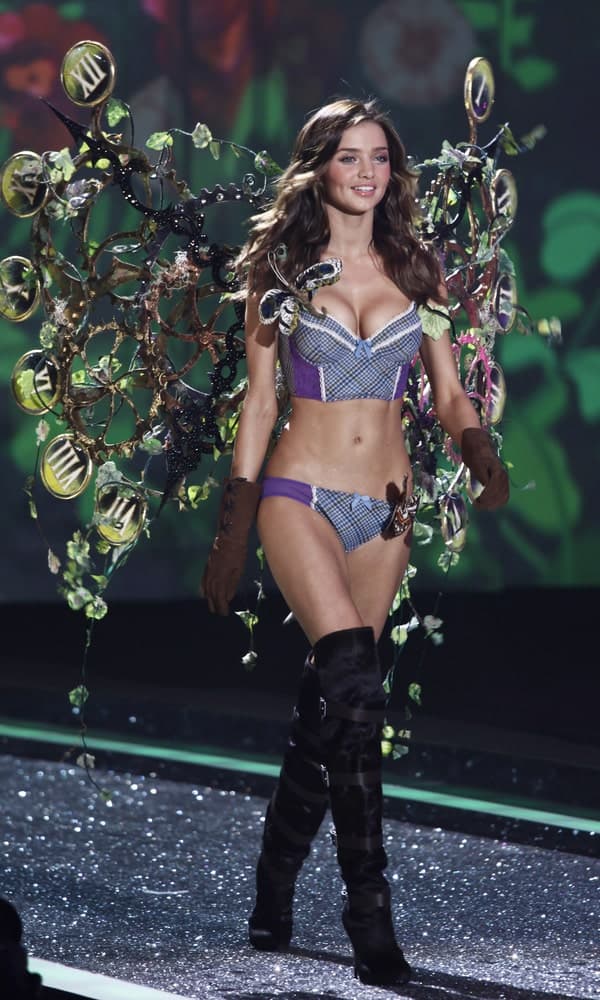 The model slayed the runway during the Victoria's Secret Fashion Show on November 19, 2009, in a sexy outfit complemented with volumized dark brown waves.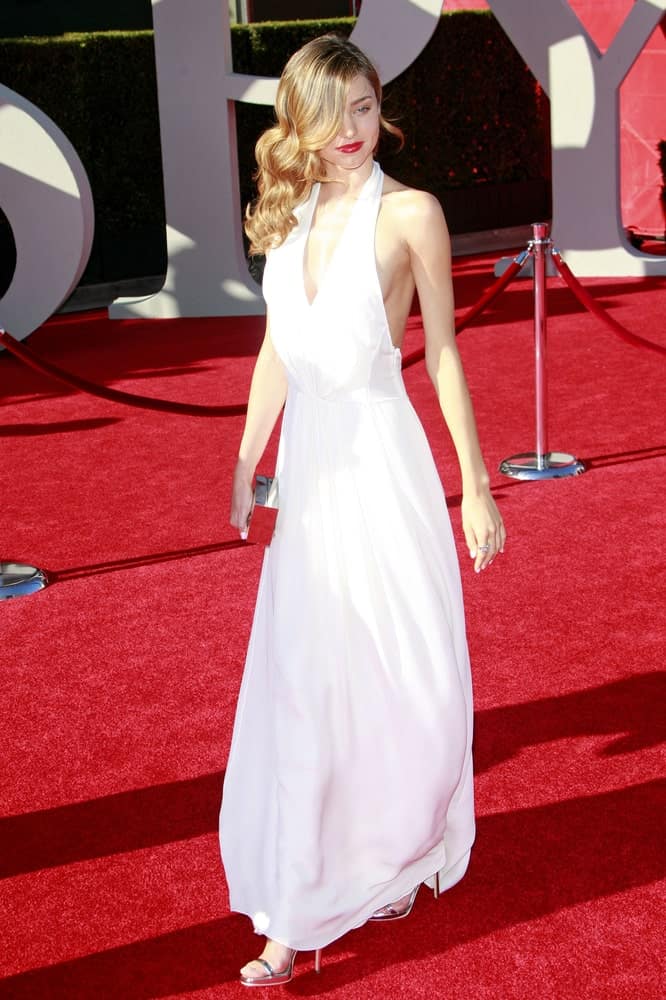 Miranda Kerr shines in a white halter dress along with her blonde curled locks gathered on one side. This look was worn during the 2009 ESPY Awards held at the Nokia Theater in Los Angeles, California on July 15th.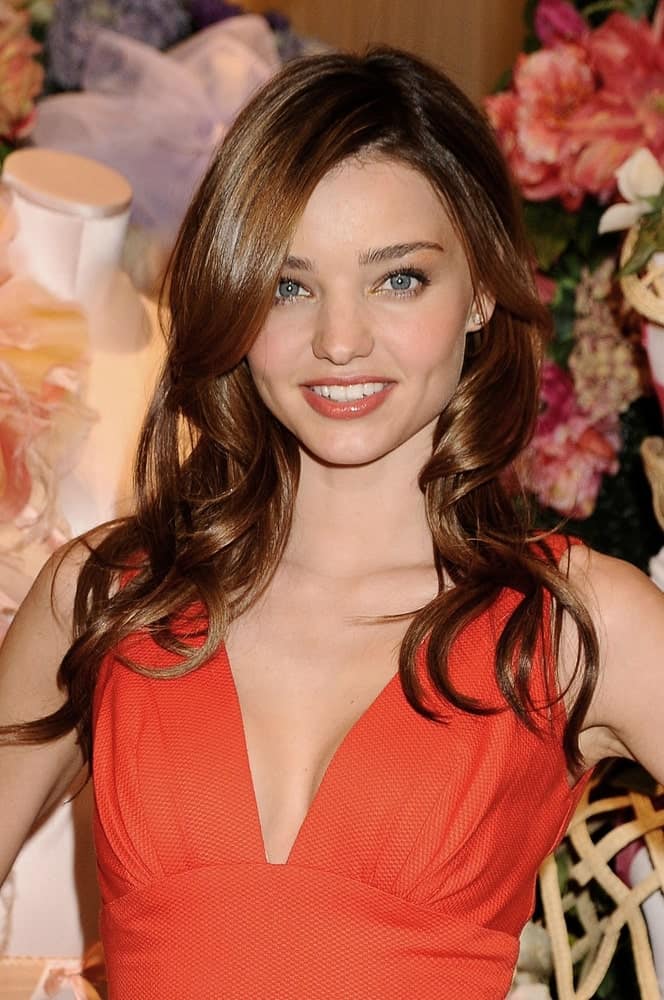 The model exhibited her wavy medium-length hair that's dyed in chocolate blonde during the Victoria's Secret New Dream Angels Push-Up Bra Unveiling on April 7, 2009.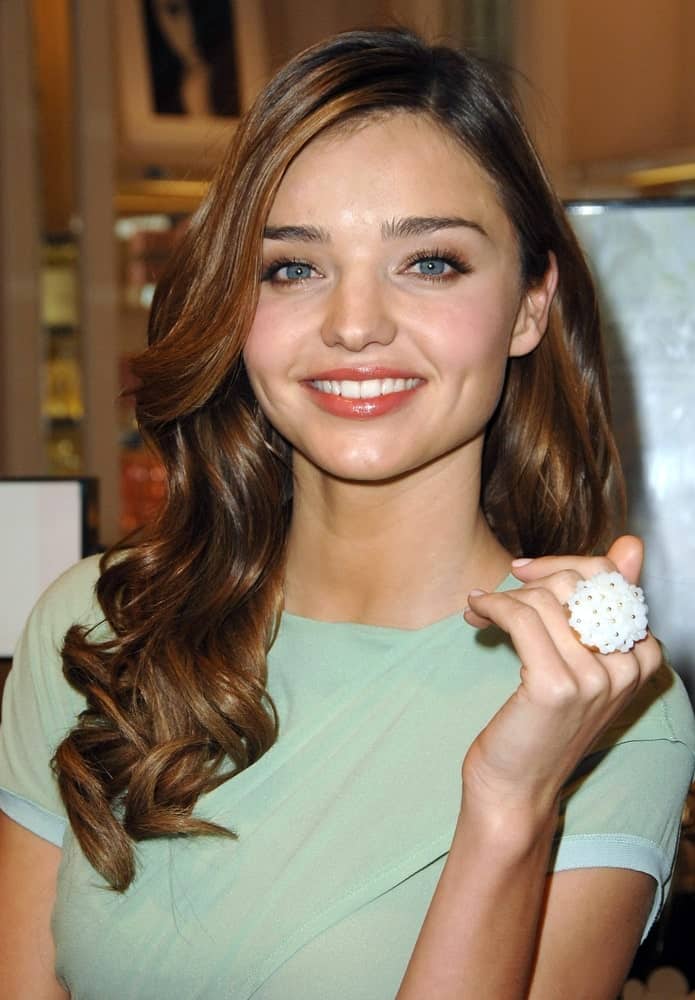 Miranda Kerr looking all glamorous and charming with her wavy hairstyle incorporated with subtle highlights. This was taken at Victoria's Secret First Organic Vegan PINK Body Care Line Launch on March 10, 2009.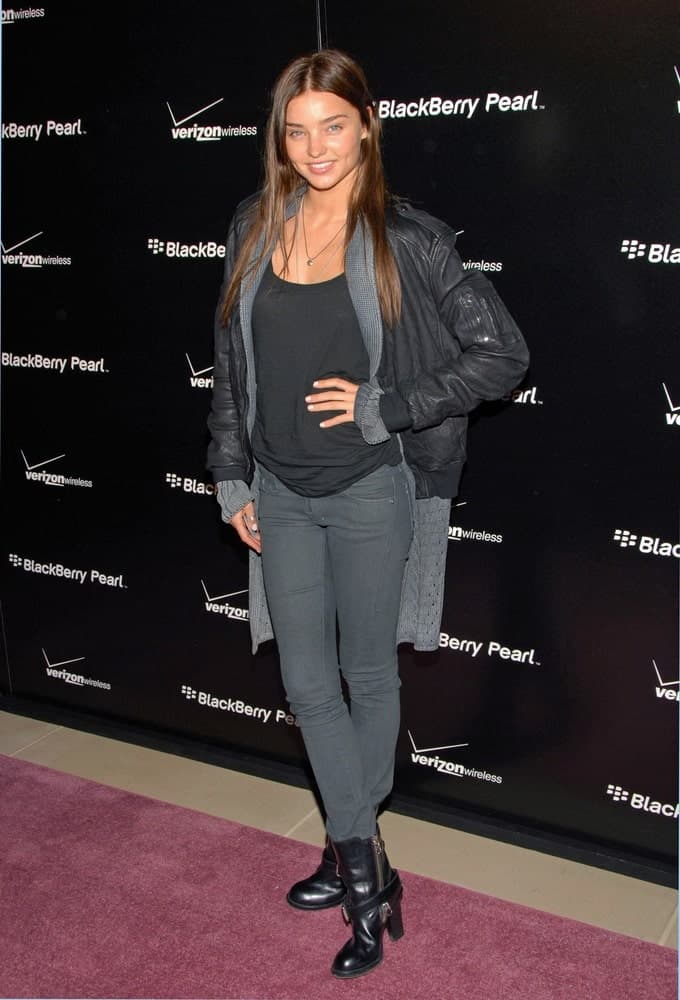 The Australian model rocked a simple loose hairstyle with middle parting at the Verizon New BlackBerry Pearl 8130 Smartphone Launch Party on January 29, 2008. She paired it with a casual getup channeling an effortlessly cool style.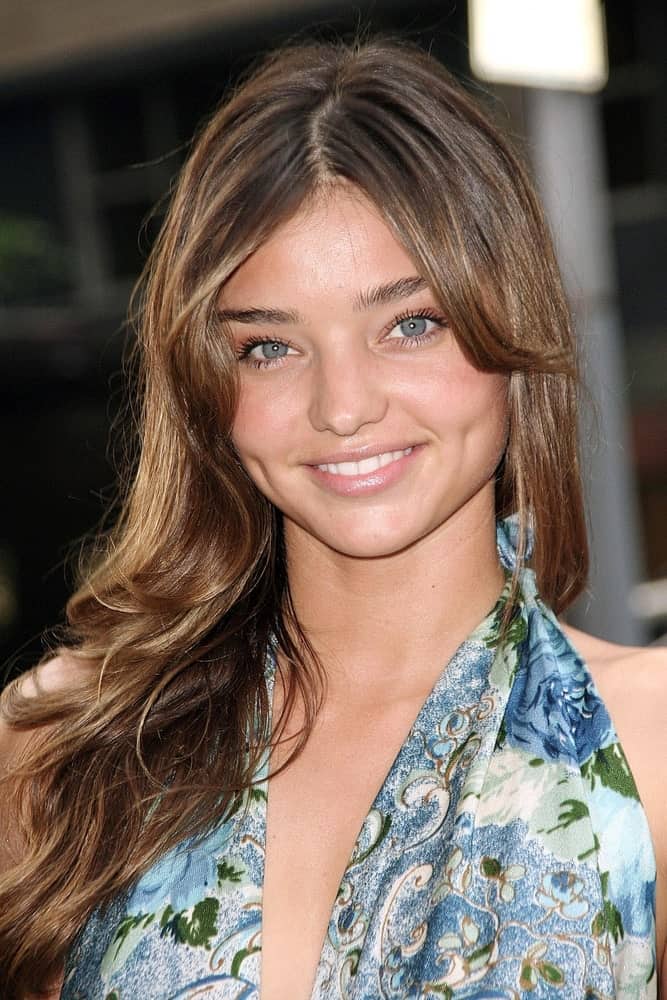 Australian model Miranda Kerr exhibited a charming look with her tousled brown tresses incorporated with long curtain bangs. She completed it with a floral halter dress that was worn during the RESCUE DAWN Premiere on June 25, 2007.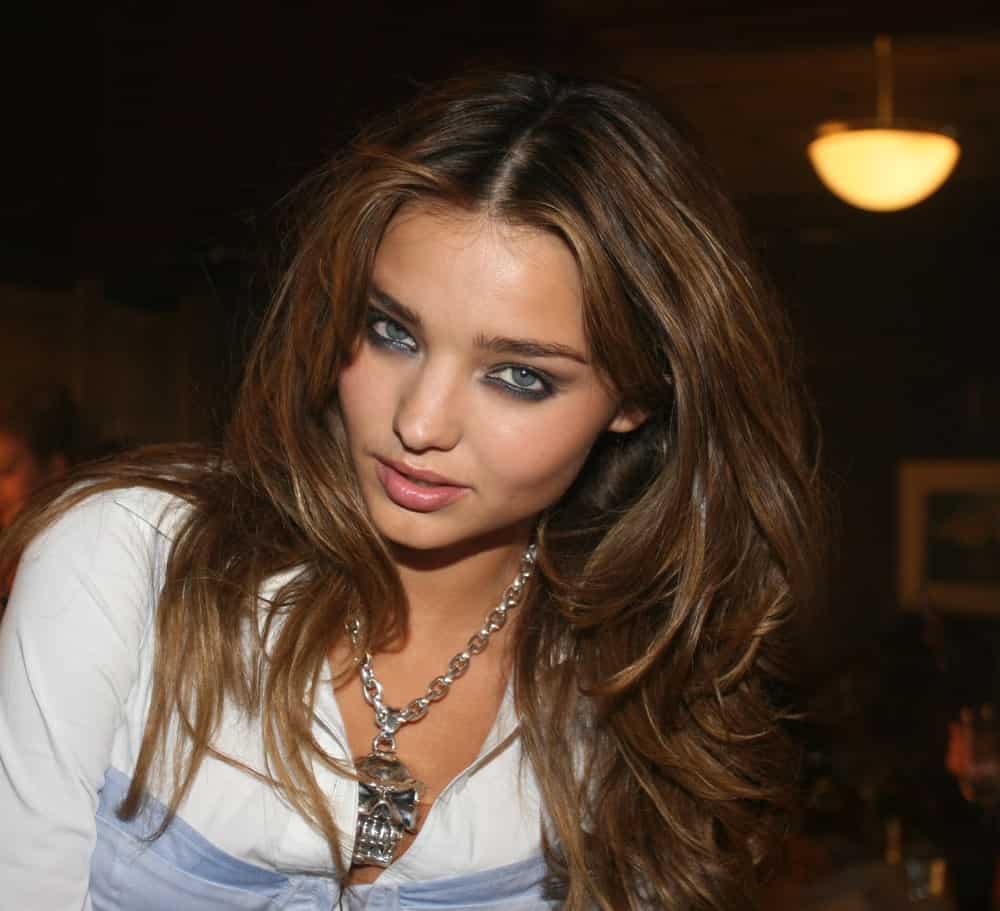 Miranda Kerr had her voluminous locks tousled and highlighted at the Rock and Republic Spring / Summer 2007 collection presentation during New York Fashion Week on September 09, 2006.