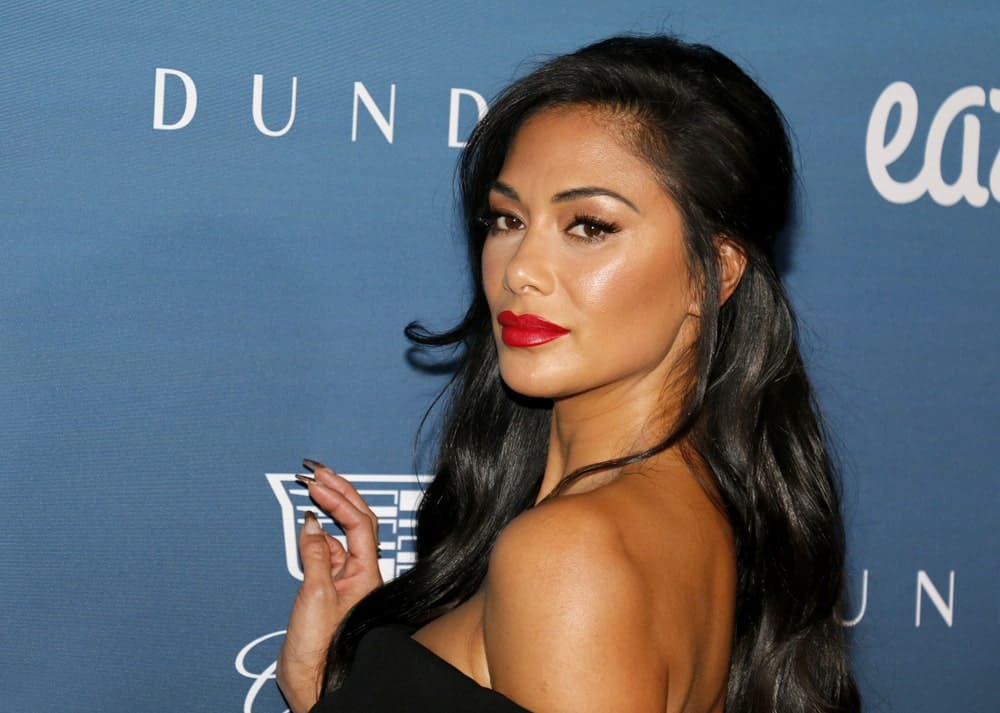 Nicole Scherzinger who is best known as the lead singer of the popular group Pussycat Dolls was born in Honolulu, Hawaii. Her nationality is American and she has mixed ethnicity – Filipino, Native Hawaiian and Ukrainian. She started her singing career when she left college and get involved in the rock group Days of the New. She auditioned on the WB television series "Popstars" in 2001 where she won and soon created an all-girl band Eden's Crush. Two years later, Nicole joined the Pussycat Dolls and became the lead singer. Their first album which was released in 255 became a huge hit and sold nine million copies around the world. It included the hits "Don't Cha", "stickwitu" and "Buttons".
The band released its second album in 2005 which is another hit and sold five million copies. They became one of the most popular girl bands around. In 2010, the group officially split. Carmit Bachar revealed that Nicole failed to confide in them about her battle with bulimia hereby damaging the relationship within the group. She also mentioned Nicole's ambitions for a solo and career and the favoritism Nicole is getting among the group.
Nicole then went solo and she released her debut album "Killer Love" a year later. It hit number one in the UK charts. In 2012, she appeared in "The X-Factor" as a judge. She was fired though in 2012 but somehow returned in 2016.
Besides her music career, she has also been part of some iconic films. She has been featured in "Men in Black III" and starred as Grizabella in the 2015 musical "Cats". The latter earned her a nomination for an Olivier Award for best actress in a supporting role.
Nicole has also been cast in "Moana" playing the role of Moana's mother. As soon as Disney announced it in 2014, the singer knew she had to be involved. "I am of Hawaiian descent, so when I found out they were making a Polynesian-inspired Disney movie, I was like, 'I have to be a part of this!'" She told PopSugar. "I knocked down Disney's doors to let me audition and make sure I could be a part of this. It was awesome, and it worked out, and now I am Moana's mother in the film. And my name is Sina."
The TV personality is also a beauty icon. Her long dark mermaid waves have been her signature style. In December 2019, Nicole made headlines for her drastic hair change. While attending the Fashion Awards in London, the singer appeared with a center-parted blunt bob. This has been the shortest her hair has ever been and it looked absolutely gorgeous. Now, let us walk you through Nicole Scherzinger's sleek hairstyles over the years.
Photos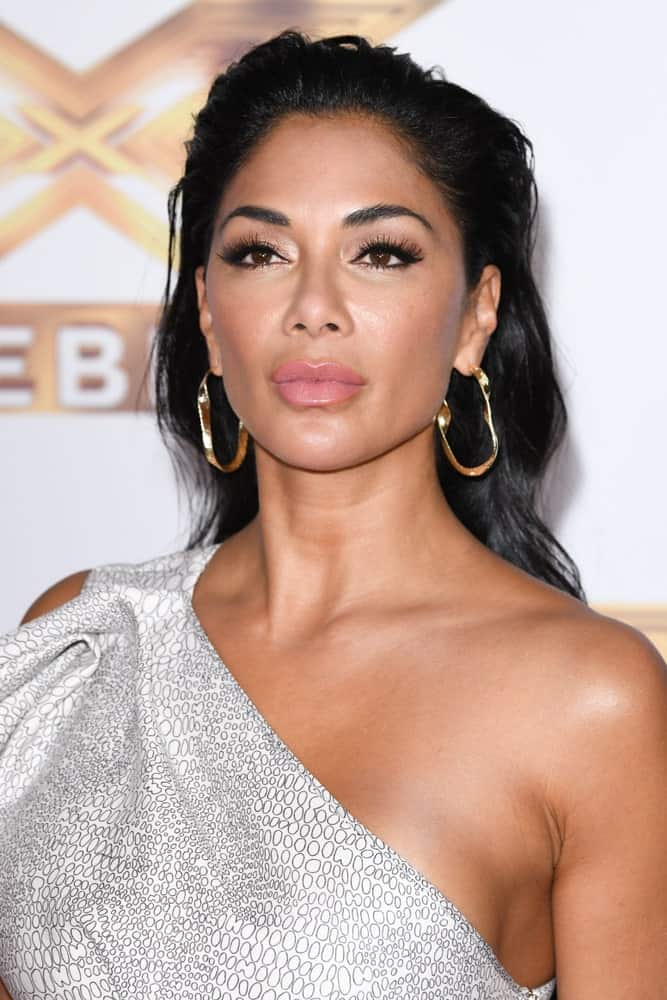 Nicole Scherzinger looked ravishing in a halter dress and gold hoop earrings accentuated by her slicked-back hair. This was worn during the photocall for "The X Factor: Celebrity", London held on October 9, 2019.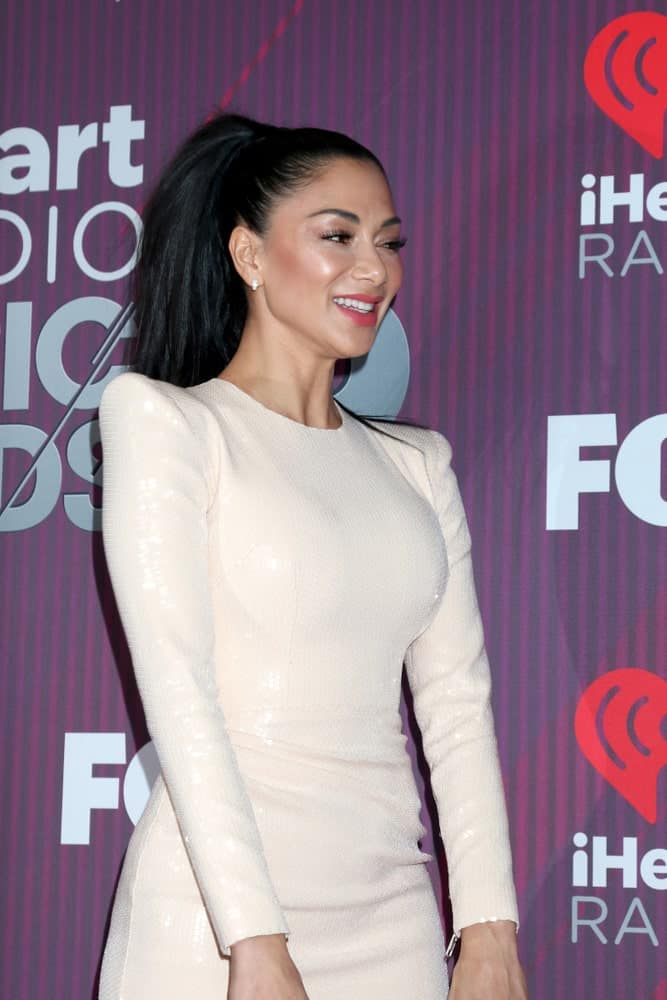 The well-known TV personality looked younger than her age in a high ponytail gathering her full and thick black hair. This was taken when she attended the iHeart Radio Music Awards – Press Room at the Microsoft Theater on March 14, 2019.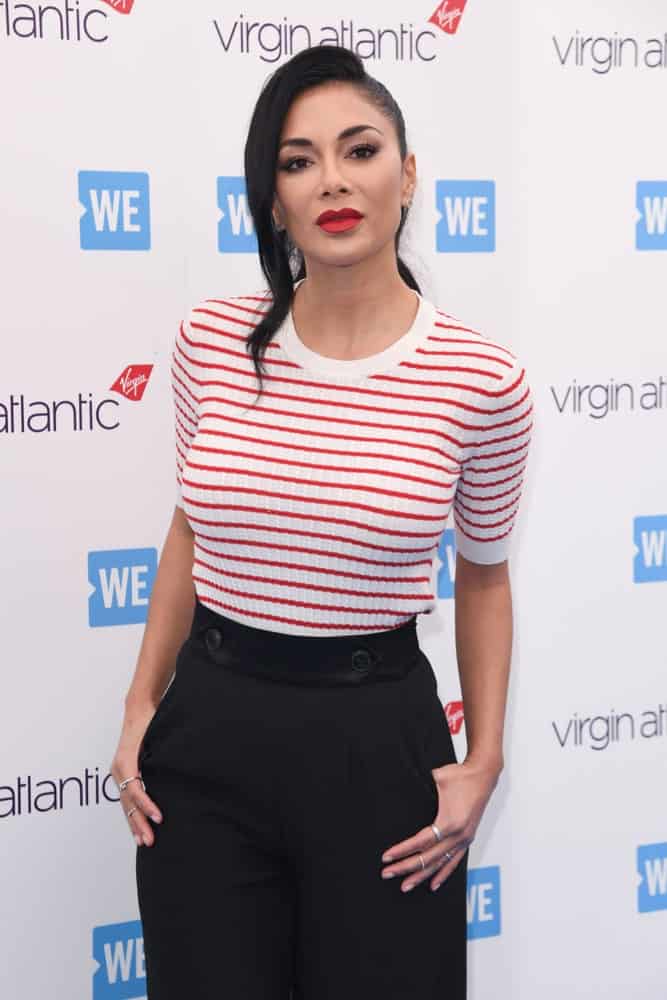 The actress shows off a casual attire with her low tied ponytail incorporated with a long side tendril. This sleek hairstyle was worn during WE Day 2019 at Wembley Arena, London held on March 6, 2019.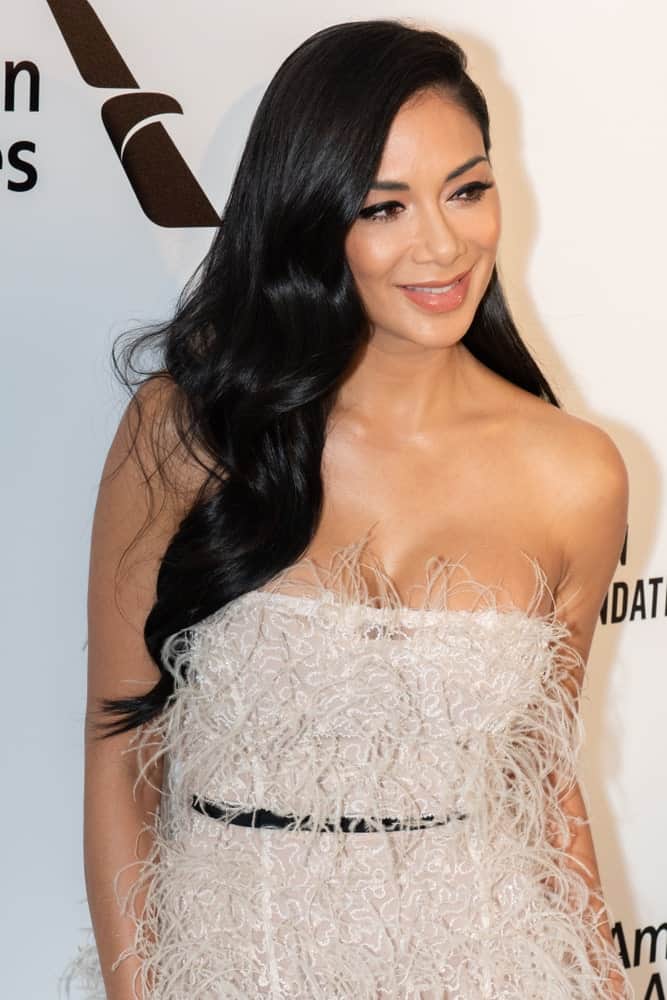 Last February 24, 2019, at the 27th Annual Elton John AIDS Foundation Academy Awards Viewing Party Celebrating EJAF And The 91st Academy Awards, the singer showed up in a furry dress and her naturally black hair side-parted with big waves.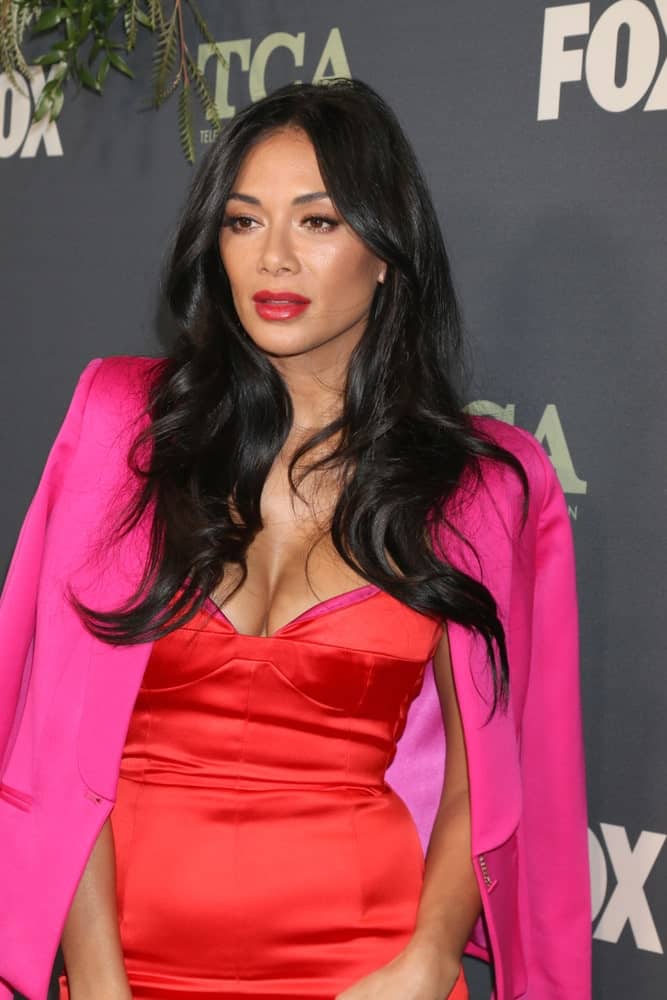 Nicole Scherzinger slayed the red carpet at the FOX TCA All-Star Party at the Fig House on February 1, 2019, with her voluminous black hair and a gorgeous red dress.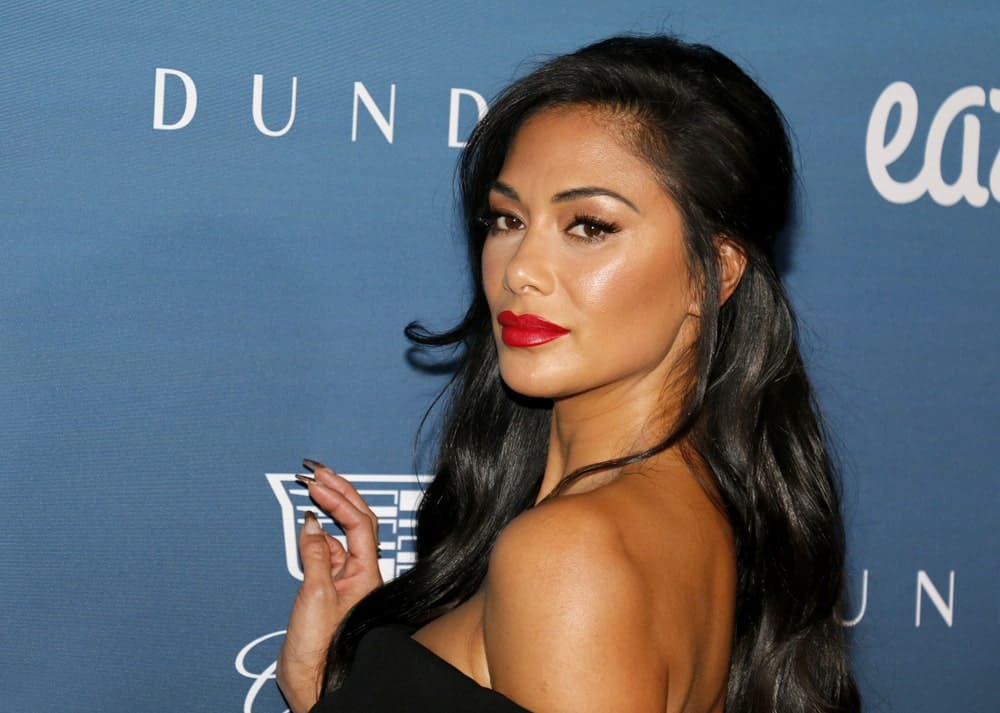 The TV personality flaunted her wavy half-up hairstyle during the Art Of Elysium's 12th Annual Heaven Celebration held last January 5, 2019. It complemented her black off-shoulder dress perfectly making her red lipstick stand out.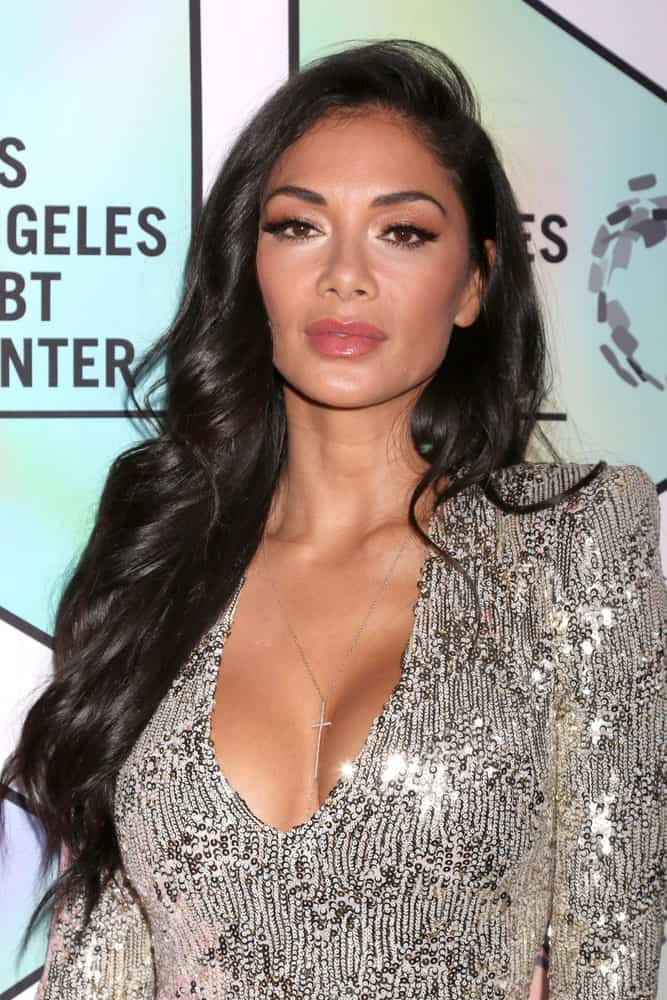 Looking all glamorous and seductive, Nicole Scherzinger shows off her loose wavy hair that's side-parted. She finishes the look with a stunning low V-neck dress which she wore during the LA LGBT Center`s 49th Anniversary Gala at the Beverly Hilton Hotel on September 22, 2018.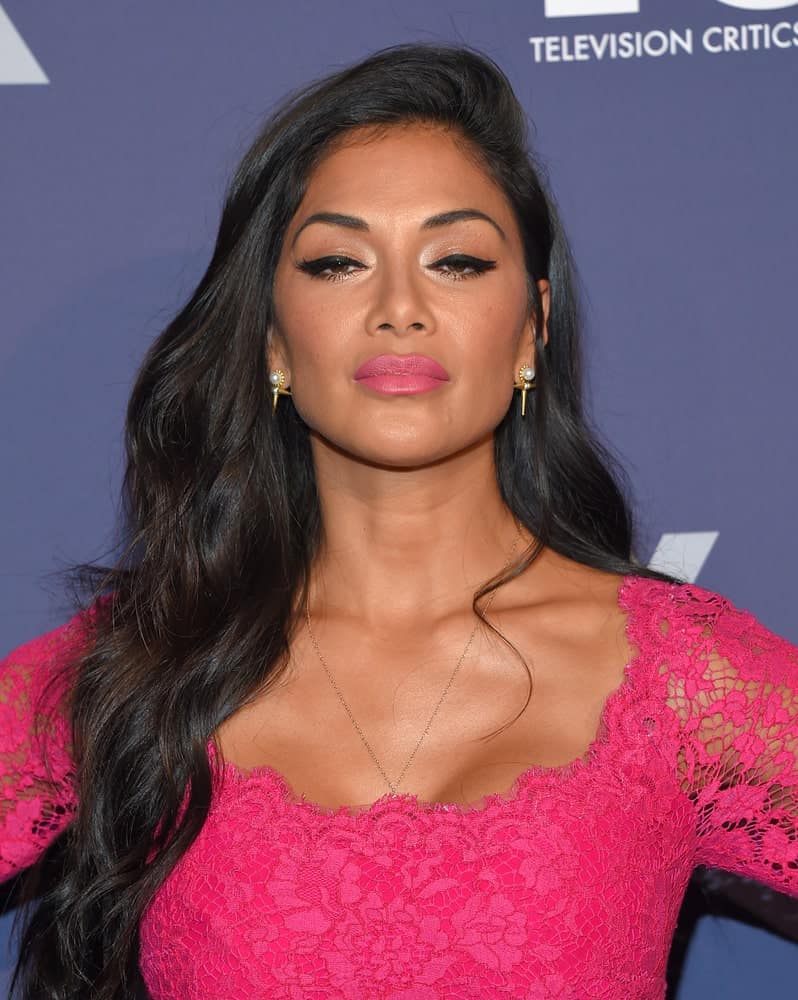 The actress showcased a sultry look with her long wavy black hair and a curly tendril on the side. She wore this at the FOX Summer TCA 2018 All-Star Party on August 2, 2018, along with a charming lace dress that perfectly goes with her pink lipstick.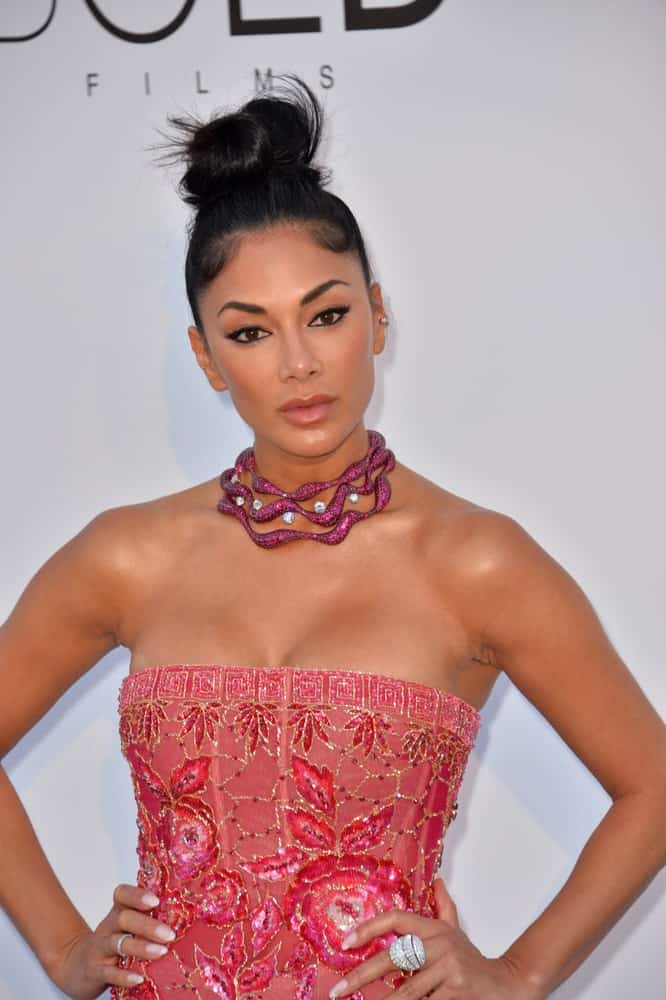 The gorgeous TV personality wore a neat high bun hairstyle flaunting a pink collar necklace that complements her floral tube dress. This was taken at the 25th amfAR Gala Cannes event last May 17, 2018.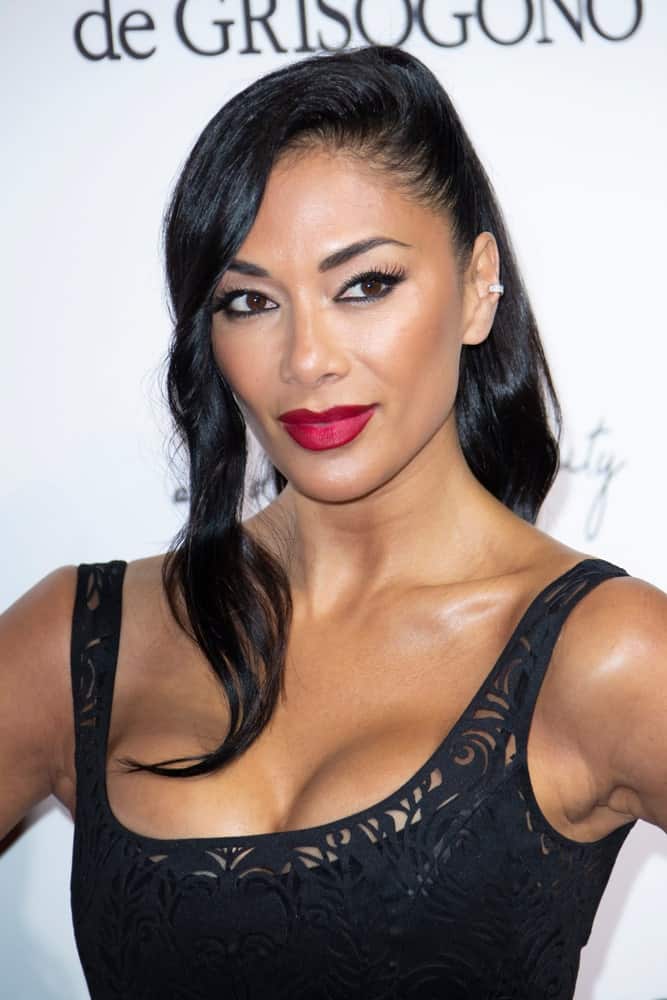 Nicole Scherzinger rocks a high ponytail hairstyle incorporated with wavy side-parted hair that's gathered on the left side. She paired it with a chic black dress that she wore during the 71st annual Cannes Film Festival in Antibes last May 15, 2018.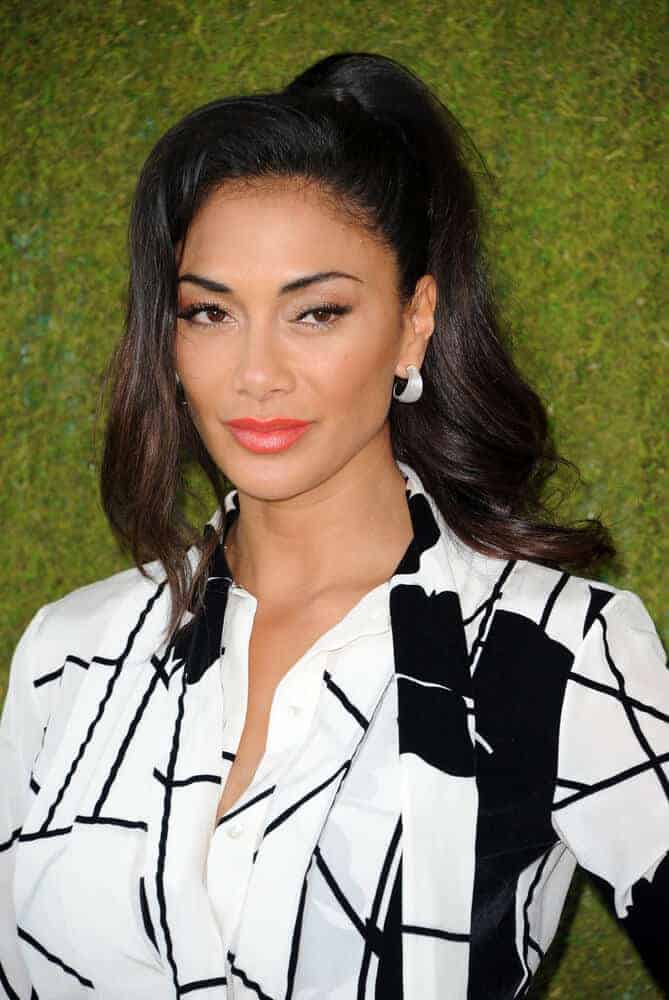 The actress exhibited an extravagant look as she attended the 8th Annual Veuve Clicquot Polo Classic with this high-fashion ponytail incorporated with a thick, side tendril. The event was held at the Will Rogers State Historic Park in Pacific Palisades, USA last October 14, 2017.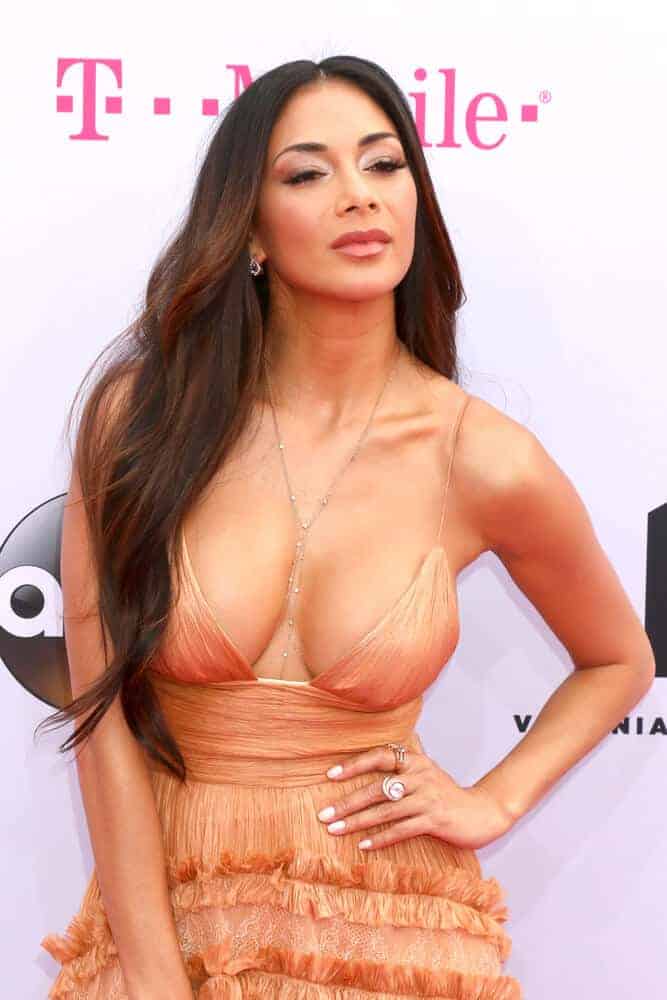 The American record artist portrayed her sexy and fierce image during the 2017 Billboard Music Awards as she attended with this side-swept hairstyle with subtle waves.
The popular actress looking simple but gorgeous in this voluminous ponytail she wore at the "Dirty Dancing: The New ABC Musical Event" Premiere Screening last May 18, 2017.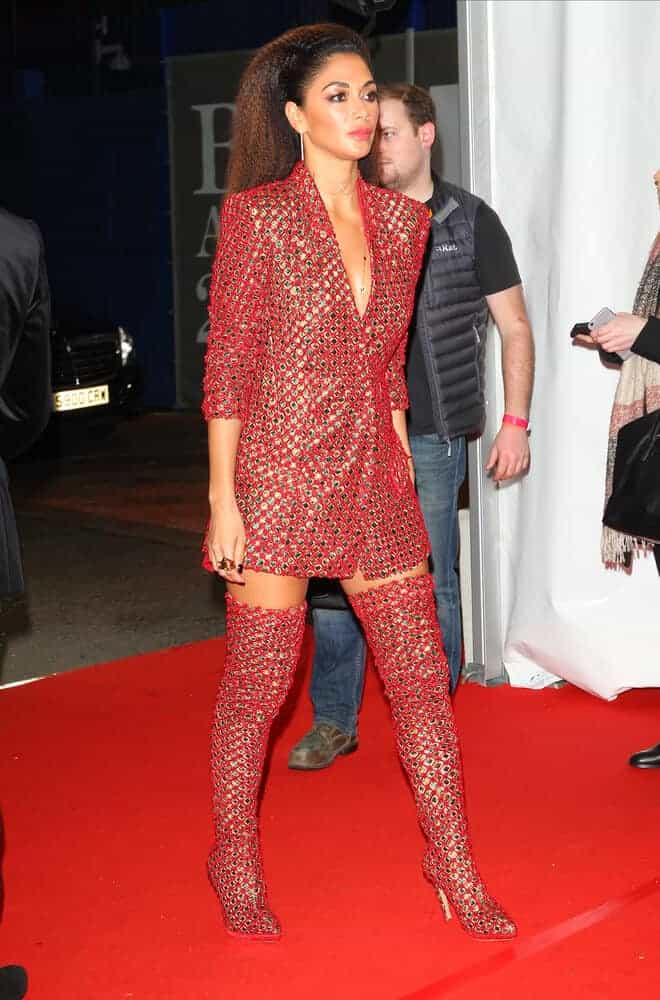 The singer/ recording artist sported this fashionable, crimped hairstyle during the BRIT Awards last February 22, 2017.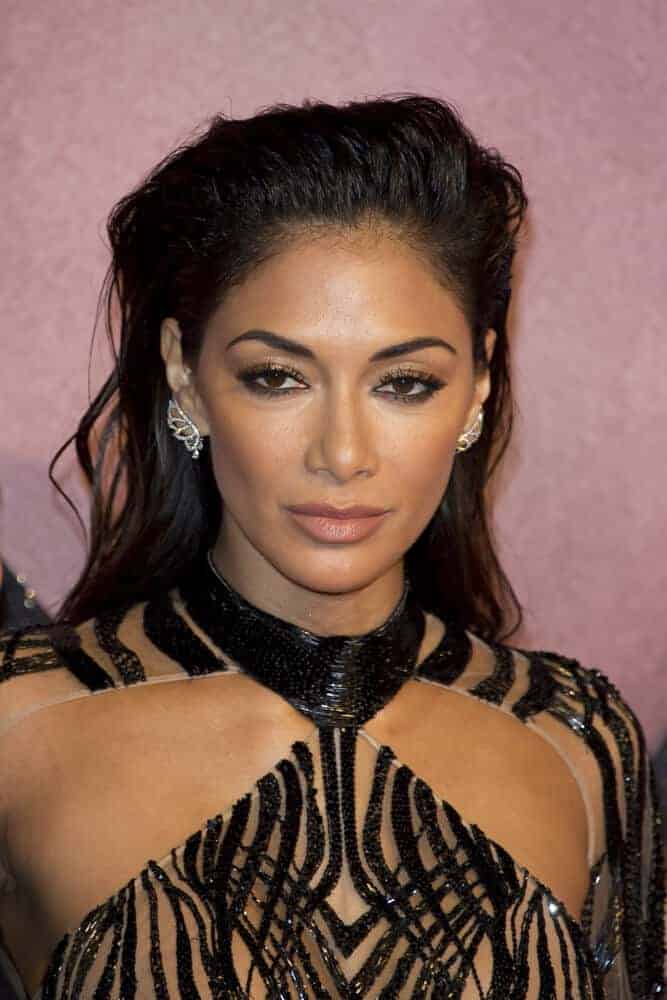 The actress showed nothing but fierceness and confidence with this messy, brushed-up look she wore at The Fashion Awards 2016.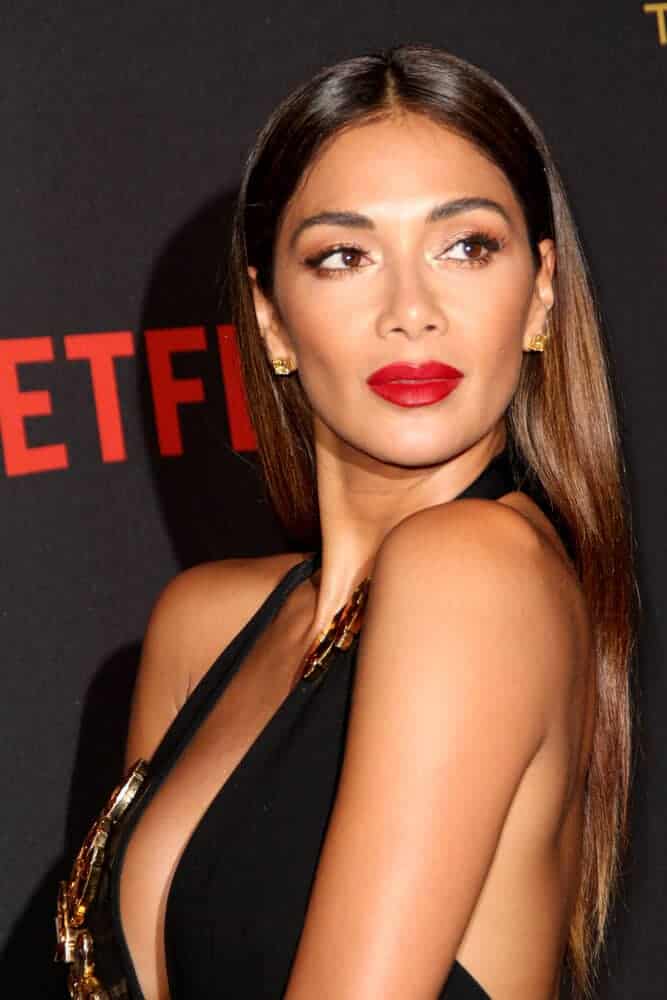 Nicole Scherzinger overflowed with class and elegance as she wore this center-parted, straight hairstyle during the Netflix 2016 Golden Globes After Party.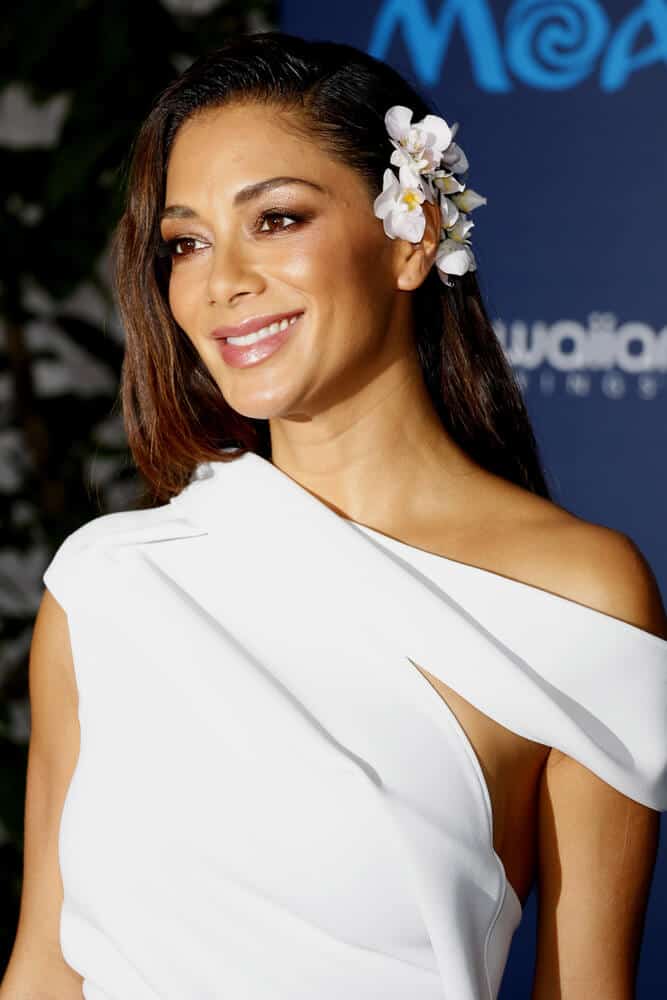 Nicole Scherzinger looking beautiful and feminine as she enhances her look with some floral embellishments during the AFI FEST 2016 Premiere of 'Moana' held at the El Capitan Theatre in Hollywood, USA.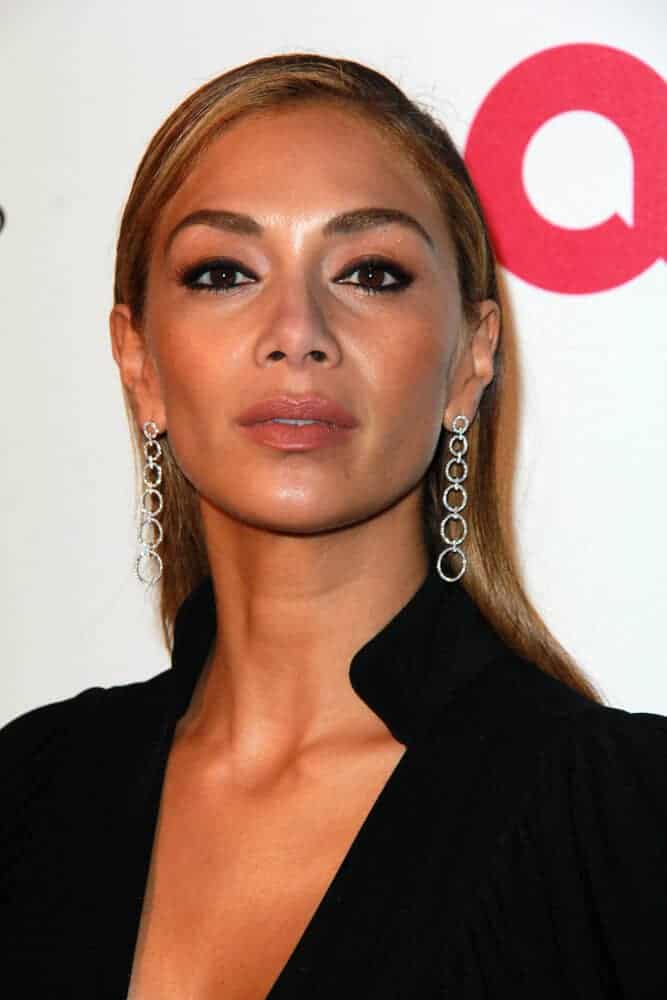 Nicole Scherzinger wore her sleek and straight hair with a polished finish during the Elton John Oscar Party 2015 held in West Hollywood, CA.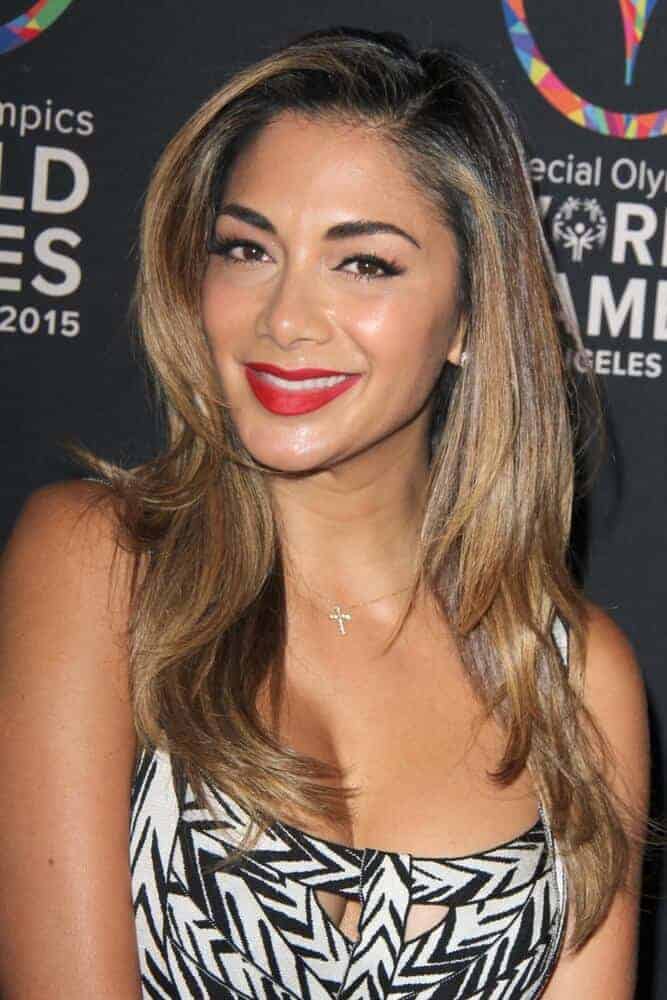 Nicole Scherzinger looked different from her usual self with these highlighted layers she wore at the Special Olympics Inaugural Dance Challenge, July 31, 2015.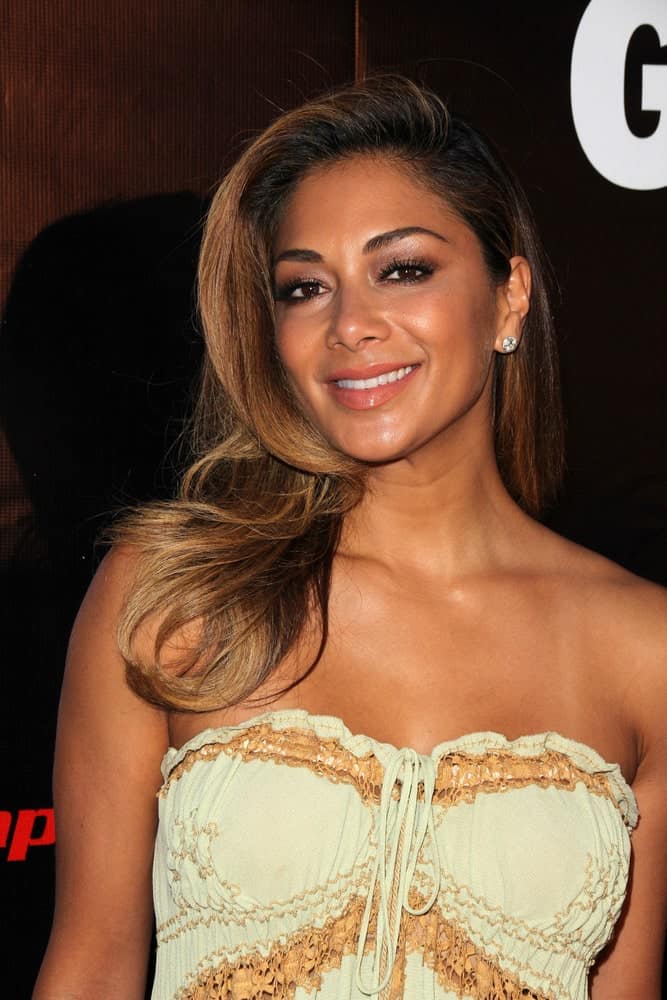 The well-known singer looked charming in a loose side-swept hairstyle that's dyed in salted caramel blonde. It was emphasized by a flowy dress that she wore during the "Where Hope Grows" Los Angeles Premiere at the ArcLight Hollywood Theaters on May 3, 2015.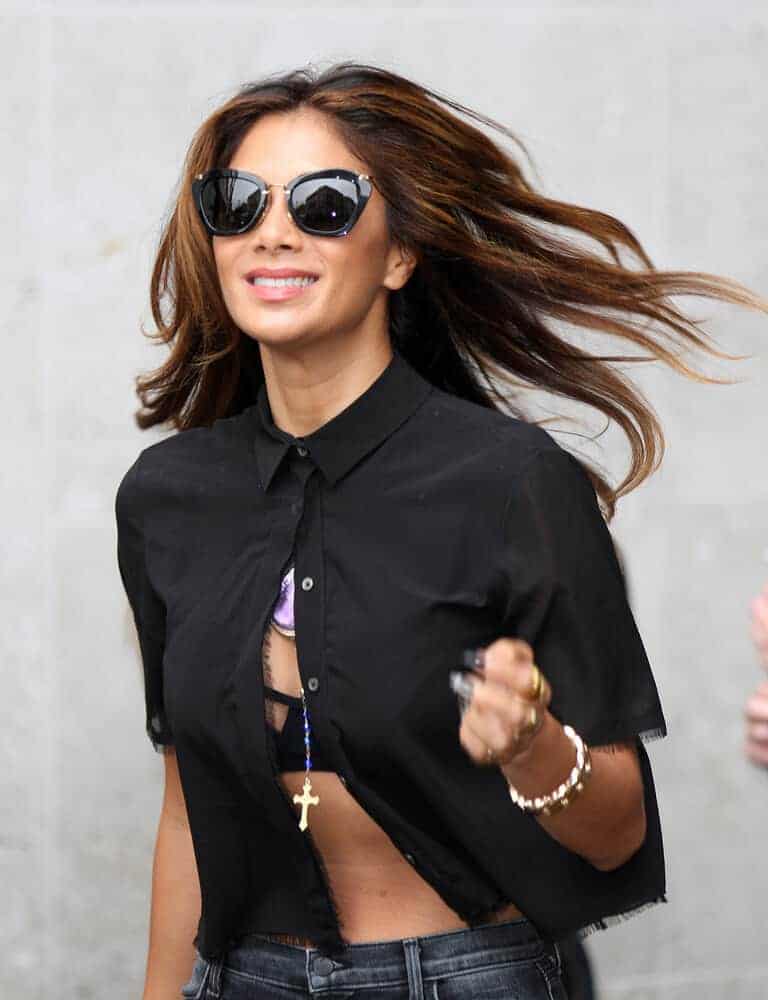 Last Aug 26, 2014, Nicole Scherzinger showed her carefree side as she took part in the Ice bucket challenge at the BBC with her wind-swept hairstyle.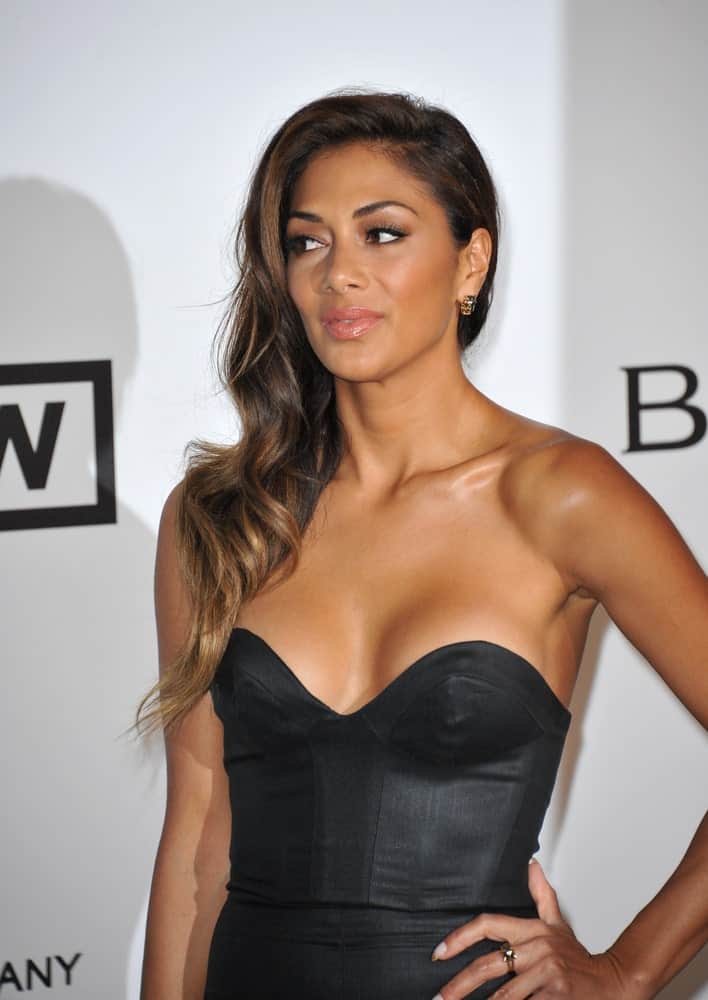 During the 21st annual amfAR Cinema Against AIDS Gala on May 22, 2014, the actress exhibited a bodice dress accentuated with a tousled hair that's gathered on one side. She dyed it in brown with subtle highlights adding dimensions to her wavy hair.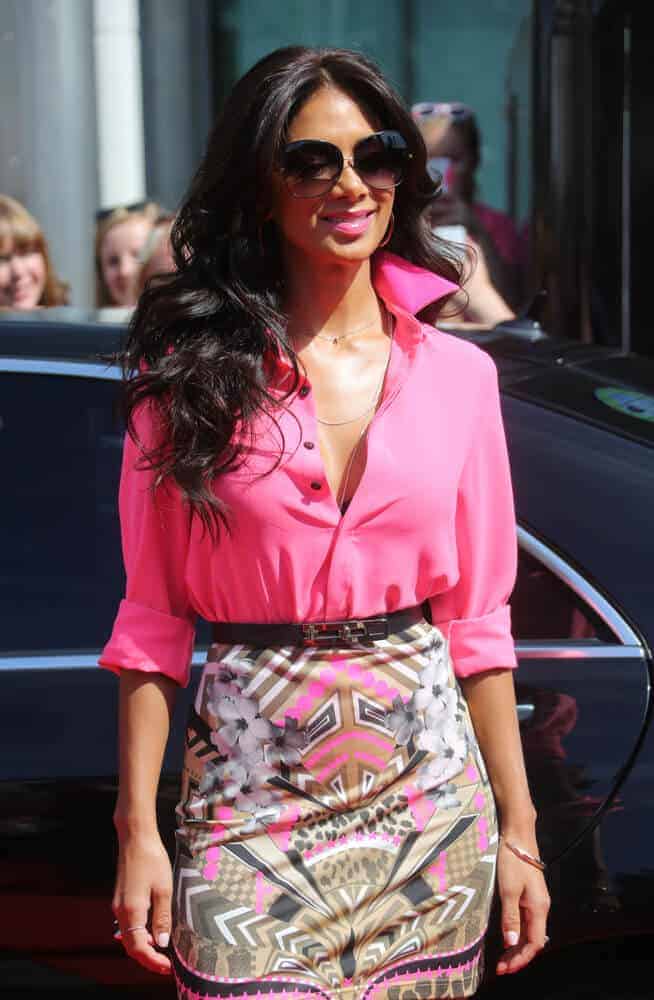 Nicole Scherzinger portrayed how perfect thick waves are when tousled. This side-swept hairstyle is what she wore during the X-Factor Auditions at the Wembley Arena in North London, July 15, 2013.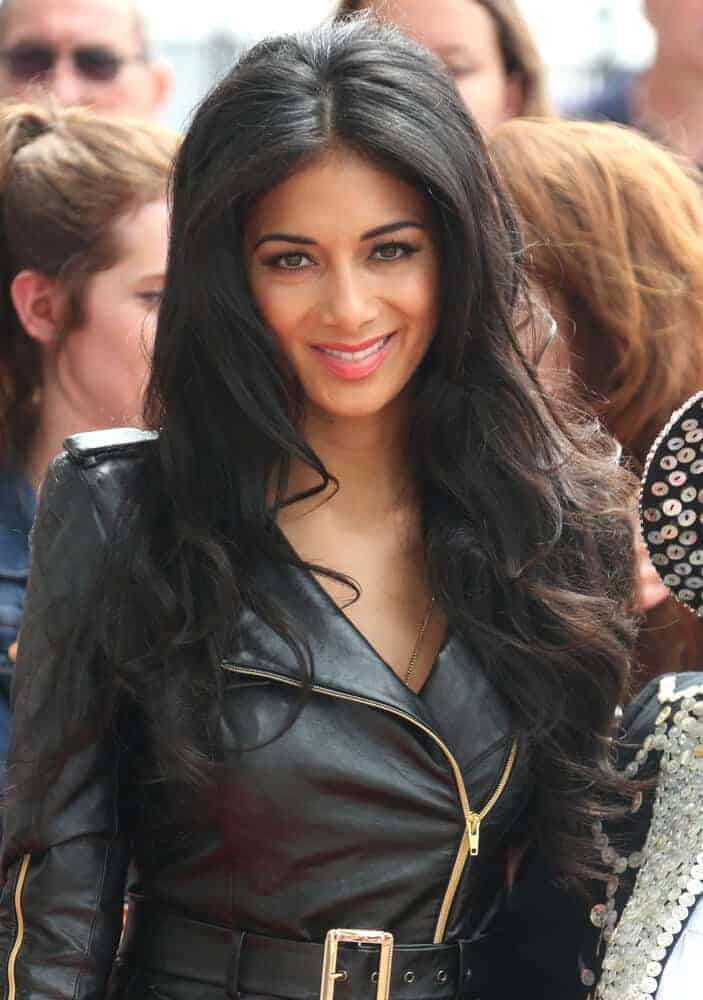 Nicole Scherzinger with center-parted curls went well with her leather outfit she wore during The X Factor auditions held at London Excel London last June 19, 2013.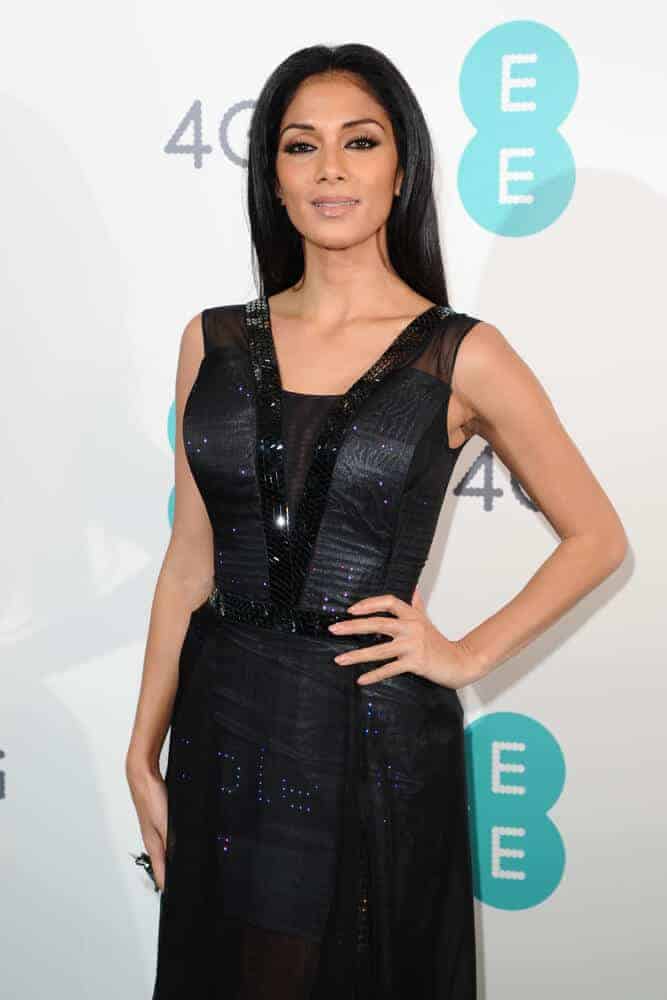 Nicole Scherzinger looked stunning with her elegant-looking, the sleek hairstyle she wore last January 11, 2012, for the Everything Everywhere 4G launch party at Battersea Power Station, London.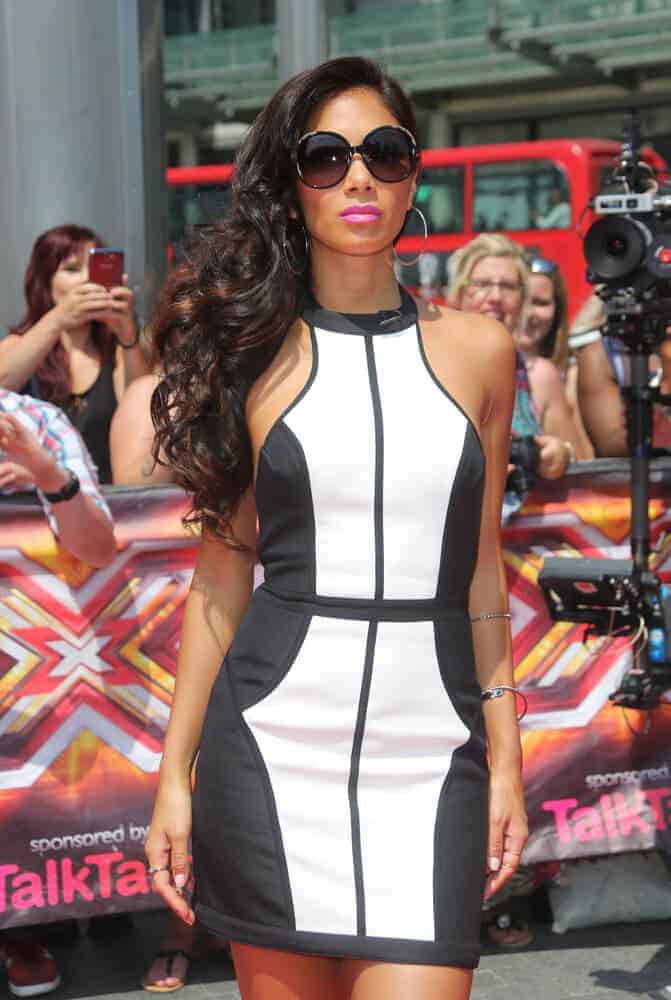 Nicole Scherzinger has always been sassy but this bouncy, side-swept curls made her look more confident than ever. This look, incorporated with a pair of fashionable sunglasses, caught everyone's attention during The X Factor London auditions held at Wembley arena, London., 2013.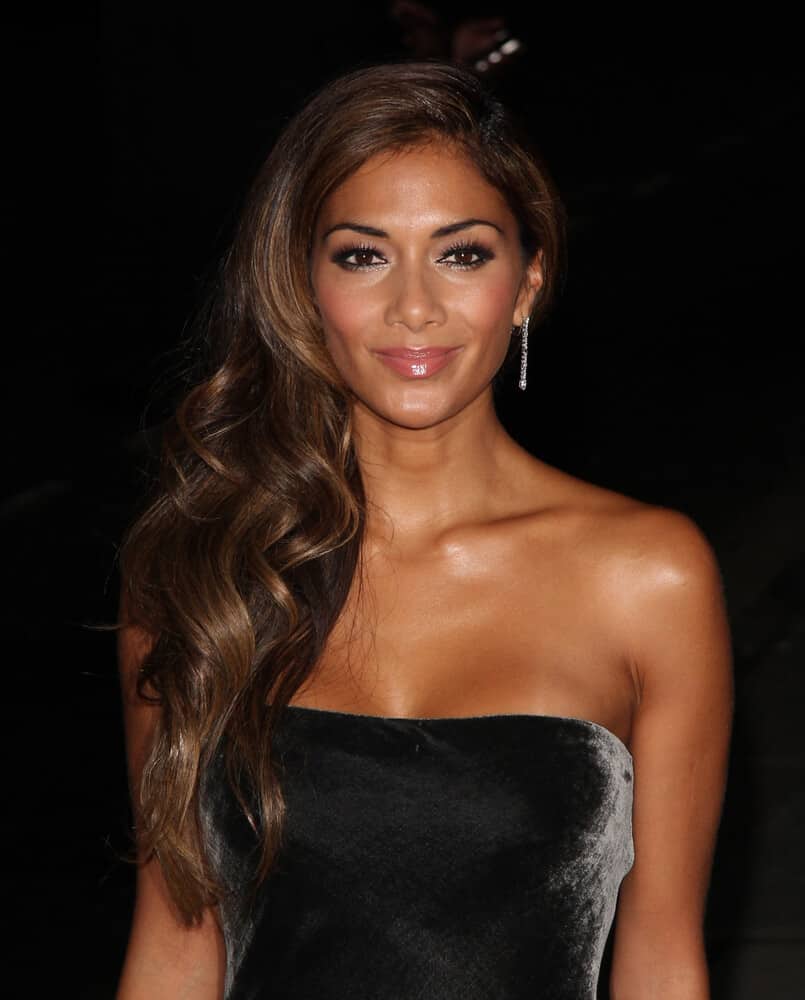 The recording artist wore her side-swept spirals in a beautiful chocolate shade during the Pride of Britain Awards, Oct 7, 2013. The hairstyle looks sophisticated while the color complimented her skin tone very well.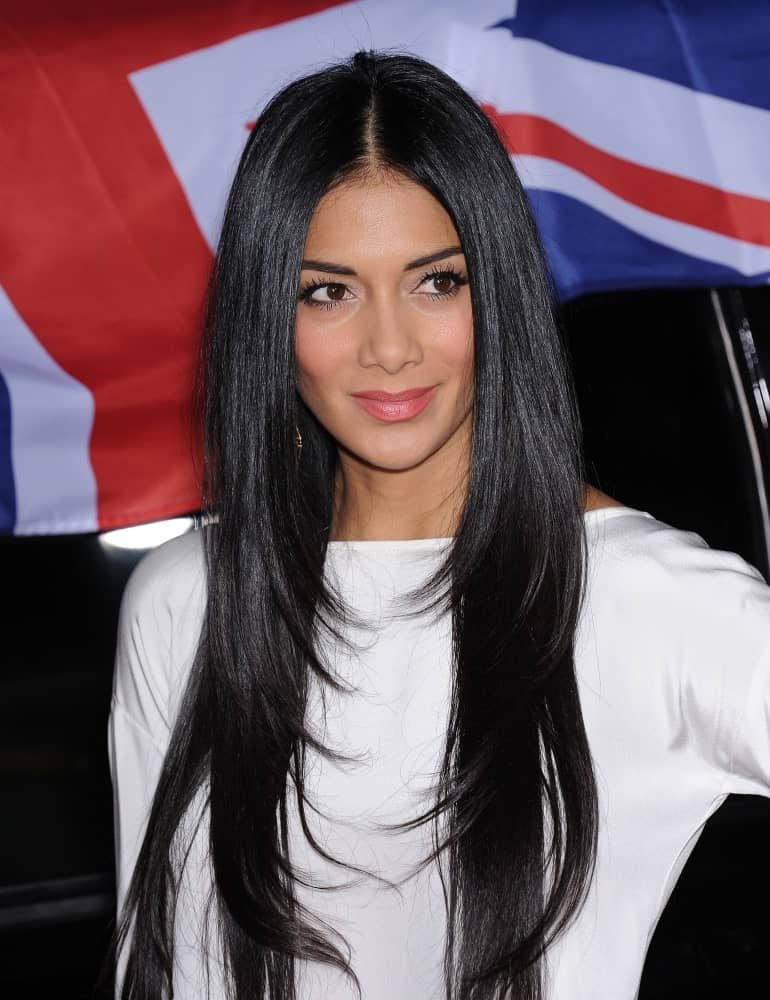 The famous singer exhibited her long layered hair during the Topshop Topman Store Opening Party on February 13, 2013, along with a white dress that completed her sleek look.
Nicole Scherzinger slayed a permed hairstyle showcasing her full black hair in defined curls at the National Television Awards 2013 last January 23rd. She paired it with a gorgeous black dress and layered gold necklaces.
Nicole Scherzinger looked extra elegant with this braided bun she wore during the World Premiere of Jack Reacher, at Odeon Leicester Square, London, 2012.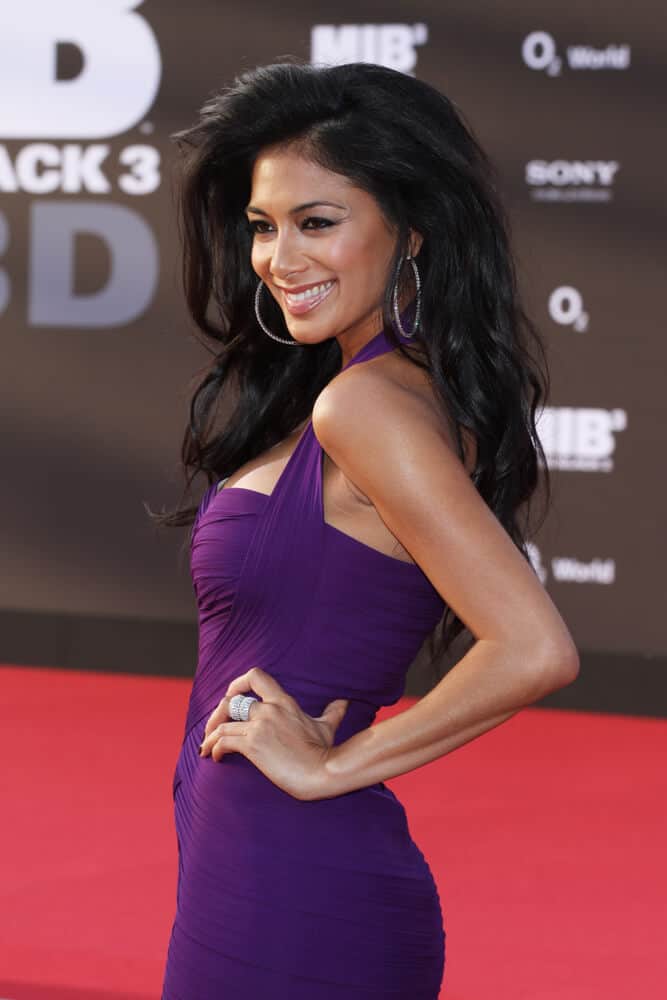 Nicole Scherzinger exhibited a gorgeous aura with this voluminous hairstyle she wore during the Men In Black 3 Premiere last May 14, 2012, in Berlin, Germany.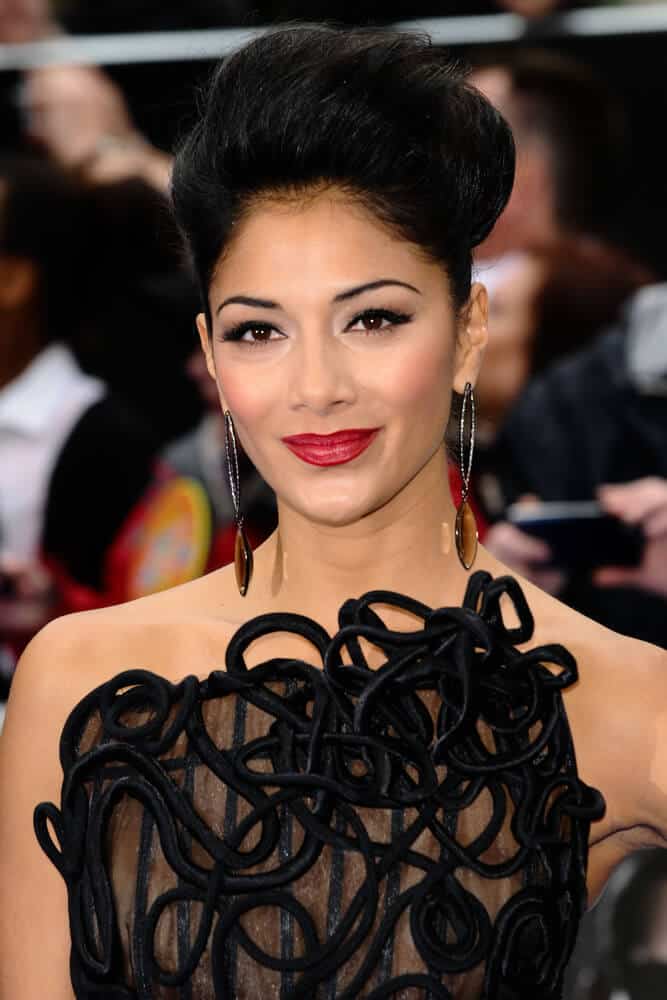 The actress wore a voluminous upstyle that greatly complemented the jaw-dropping nightgown she wore during the "Men in Black 3" premiere at the Odeon Leicester Square, London, 2012.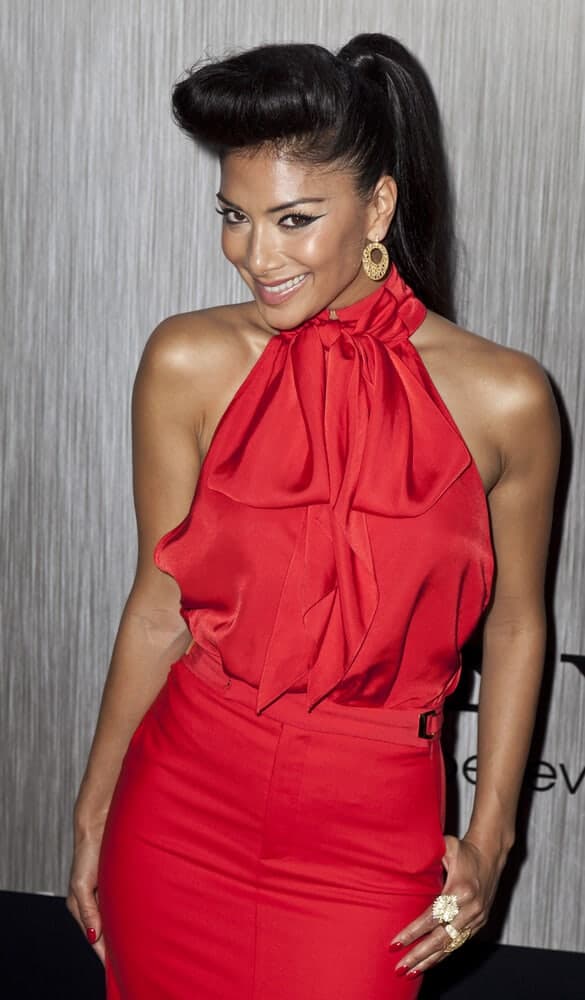 This ponytail with a partial bouffant in front is an iconic look worn by Nicole Scherzinger during the 'Men In Black 3' New York Premiere at Ziegfeld Theatre on May 23, 2012.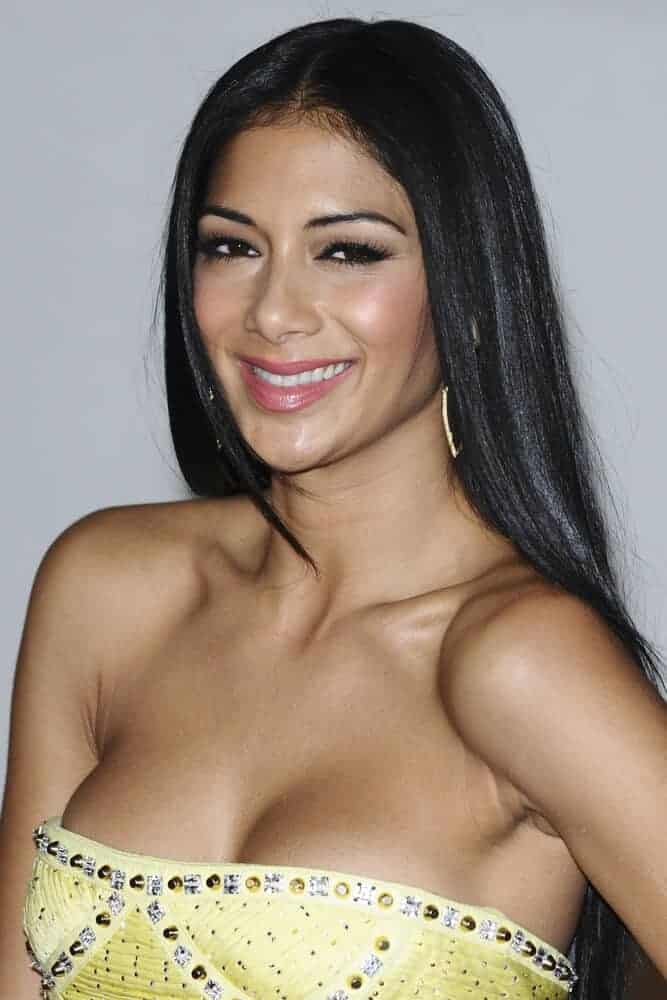 Nicole Scherzinger attended the Brit Awards 2012 in a sleek and straight hairstyle oozing with elegance and sass.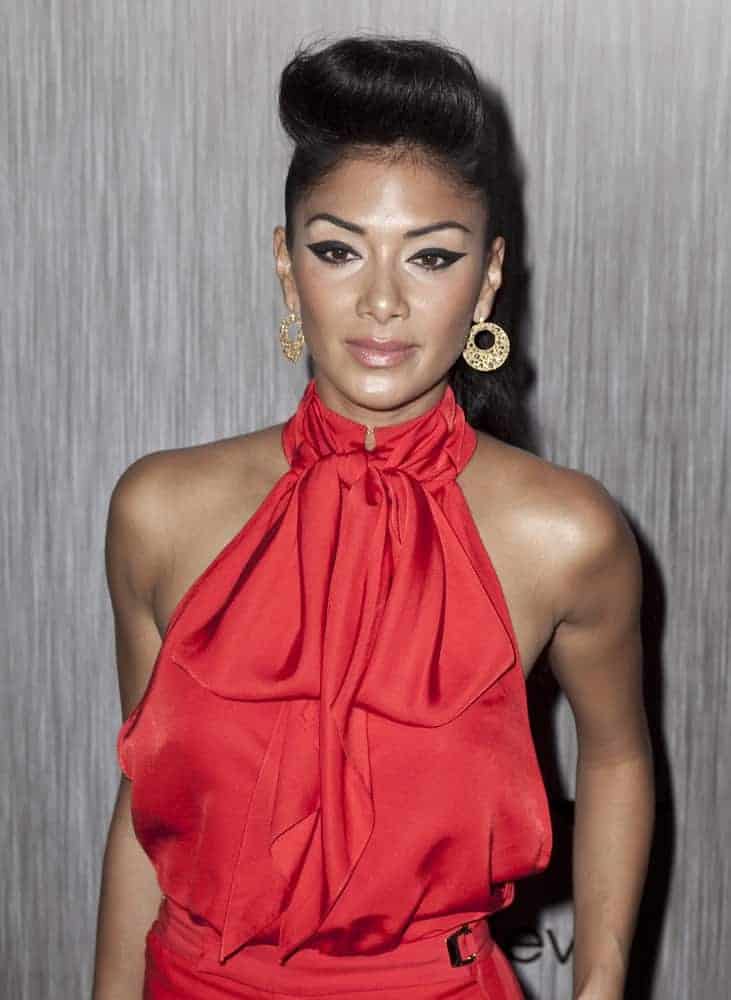 The actress went retro and punk in a pompadour high ponytail as she attends the 'Men In Black 3' New York Premiere on May 23, 2012.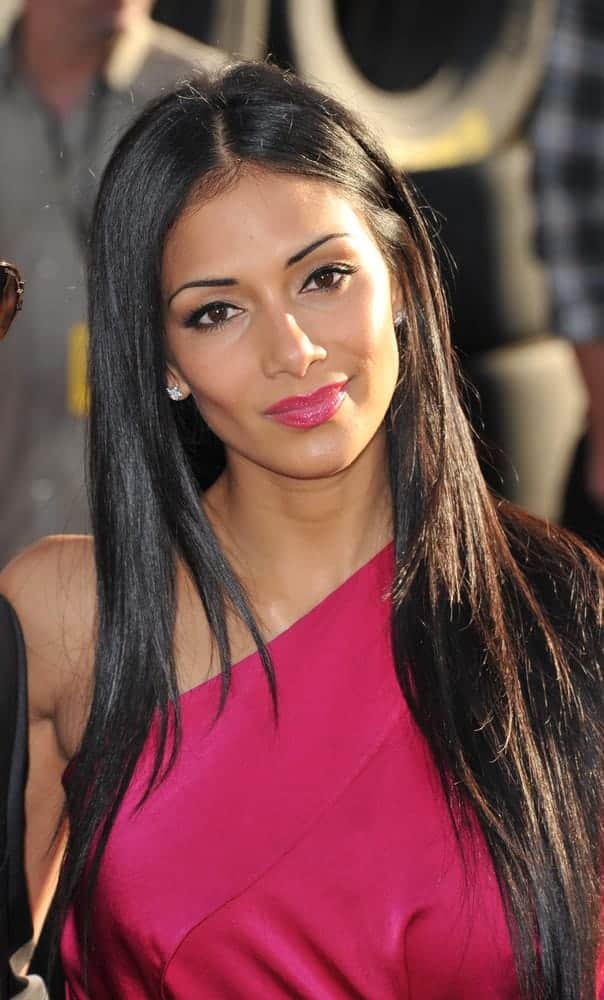 The 39-year-old actress looked heart-stoppingly stunning in a sleek and long straight cut as she attended the premiere of "Cars 2" on June 18, 2011.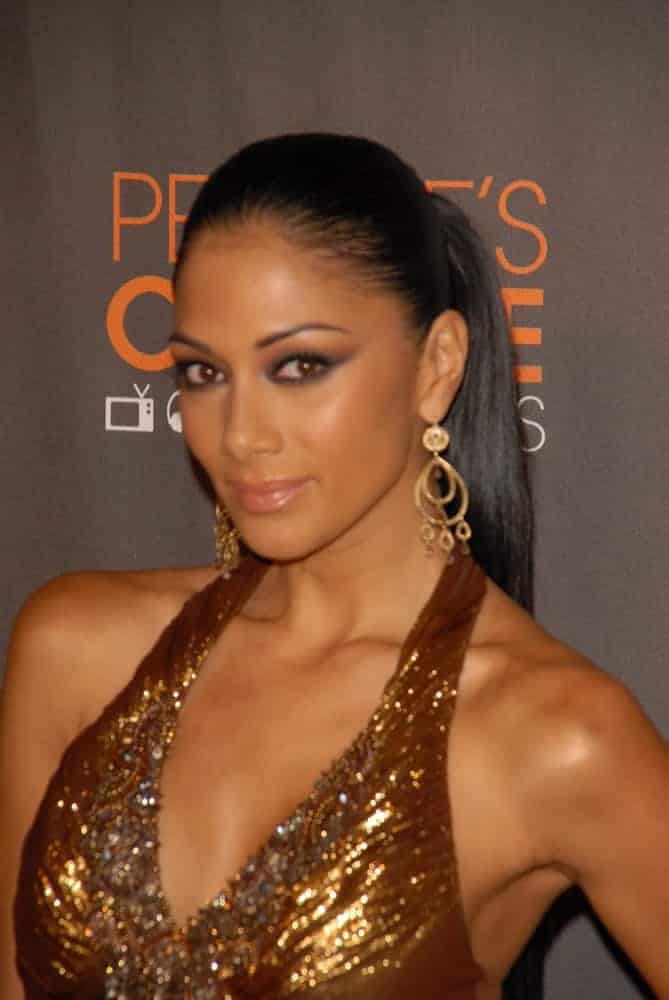 Nicole wore her long brunette mane in an oh-so-trendy slicked-back high pony for the 2010 People's Choice Awards on January 6, 2010.