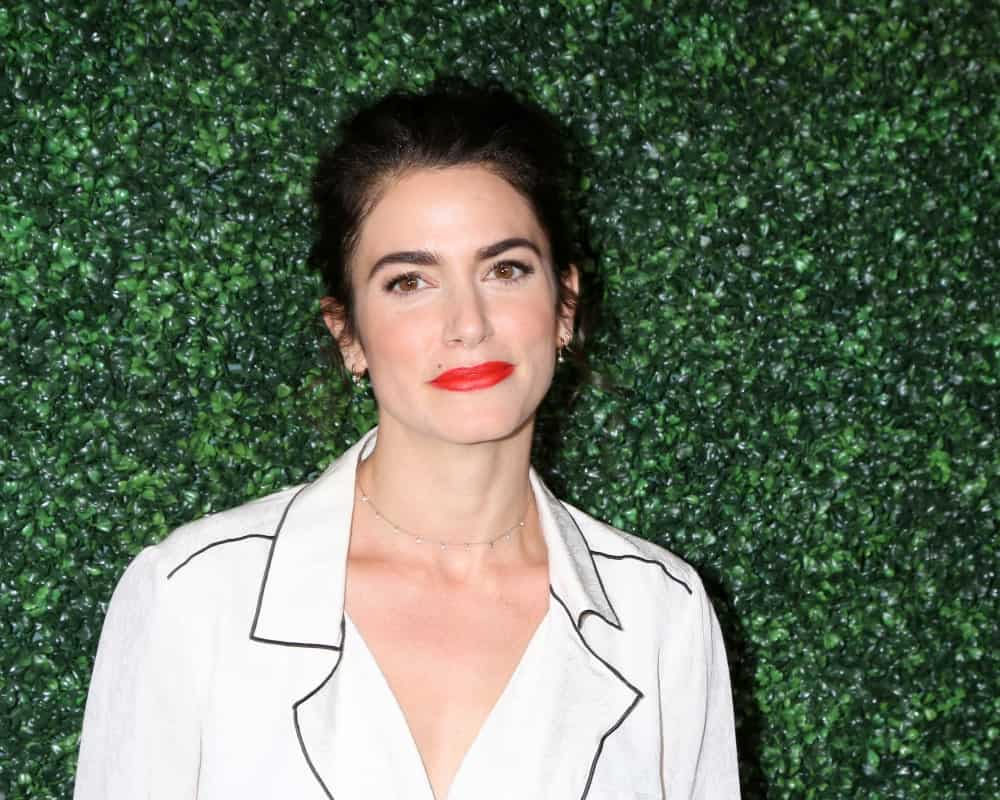 Twilight Saga is where you must have seen her. This beautiful multitalented personality has been a part of this glamour world for many years now. Who doesn't want to look glamorous? Changing hairstyles like the stars is a great way to look glamorous. Here we are going to discuss the lovely hairstyle of the pretty actress.
She looks very attractive with a straight long casual hairstyle. Mocha or chocolate color suits her well. She has an oval-square facial shape. The below-shoulder length is good for people with this type of facial shape. For a glamorous evening hairstyle, she chooses a side-swept low role. She leaves the longer pieces on the sides. A classic bob also looks good on her. The beachy waves on her hair look great.
She seems to like loose waves. She makes sure that she has the right colored highlights in her hair. Over the years of her acting career, she hasn't made any bold attempt with her hair. She focuses on the dress she is wearing and the type of makeup she is going to put on before deciding on the hairstyle. She seems to prefer the elegant look rather than the bold look. So, she goes for a casual style most of the time.
Nikki Reed is a very talented artist. She is not only an actress but also a singer, songwriter, model, and screenplay writer. She was more mature than many girls of her age. At a very young age, she wrote part of the screenplay for 'Thirteen' and acted in that film as well. It was released in 2003 and received a lot of positive reviews. She even got the Independent Spirit Award for her performance. Lords of Dogtown and Mini's First Time were the films she did at an early age.
She did a number of television shows including the O.C. She received stardom after acting in Twilight. She has worked in numerous films. Some of her noted films include The Twilight Saga, Last Day of Summer, Empire State, Pawn, In Your Eyes, etc. She won the Solstice Film Festival Award for Best Actress for the film 'Mini's First Time'. She got nominations for a number of Awards especially for her movie 'Thirteen'.
Reed has released a number of songs as well. One of her music was in the movie 'The Twilight Saga: Breaking Dawn'. She has great skills in screenplay writing and has proved her talent through her numerous works. She plans to direct independent films. She is a very versatile actress and can fit into any role with ease. In the future, we can expect more outstanding works from her.
Here's Nikki Reed's hairstyles over the years.
Photos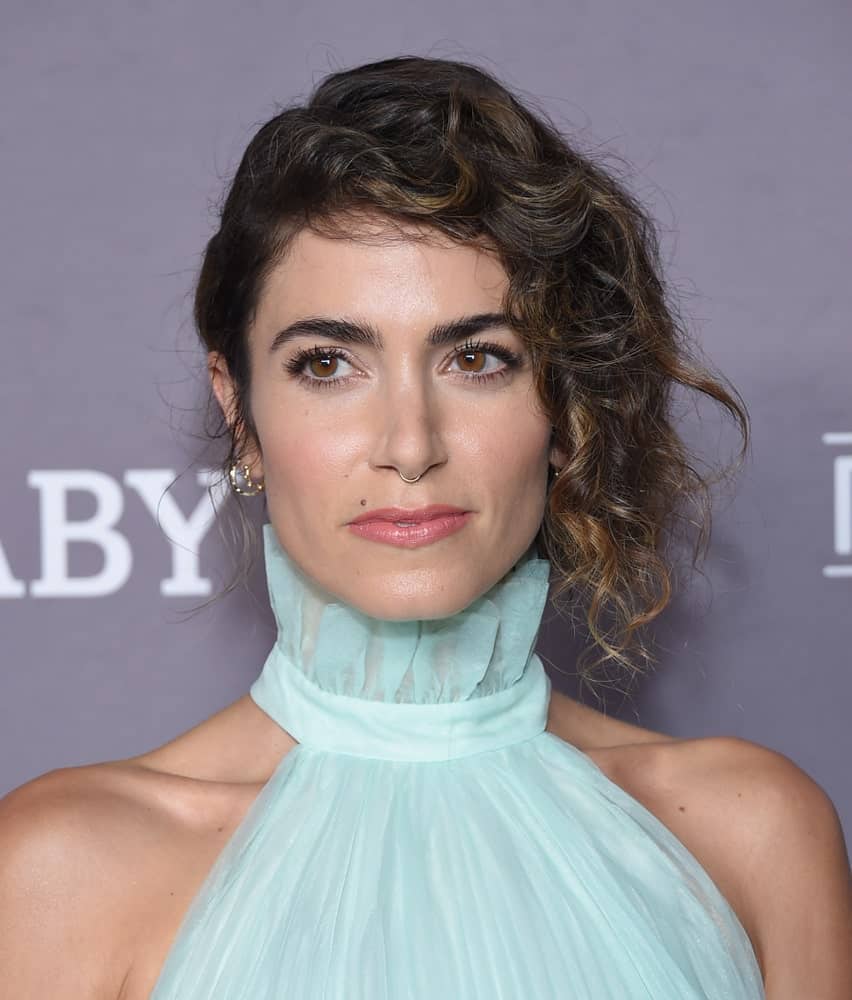 Nikki Reed looking all classy and posh in a pleated halter dress paired with a side-swept updo hairstyle. This look was worn during the 2019 Baby2Baby Gala Presented by Paul Mitchell last November 9th.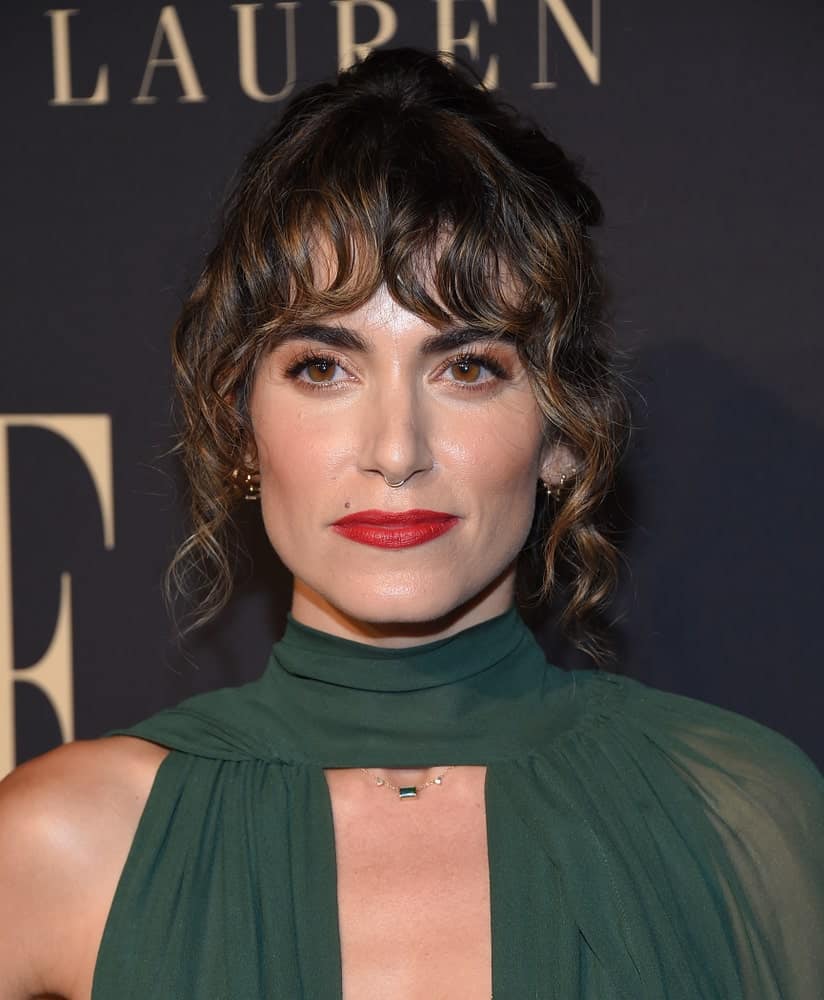 The actress slayed the ELLE Women in Hollywood on October 14, 2019, with a classic updo incorporated with eye-skimming bangs and curly tendrils on the sides.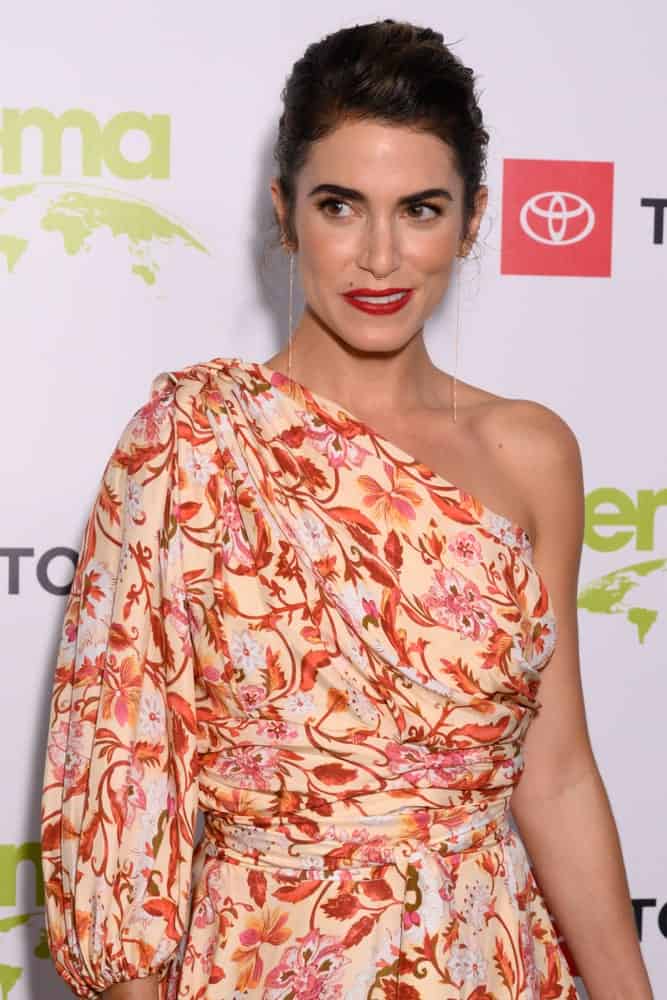 During the 2nd annual Environmental Media Association (EMA) honors benefit gala on September 28, 2019, the actress flaunted a semi-tousled updo hairstyle accentuating her dangling earrings. The look was completed with a floral, one-shoulder dress.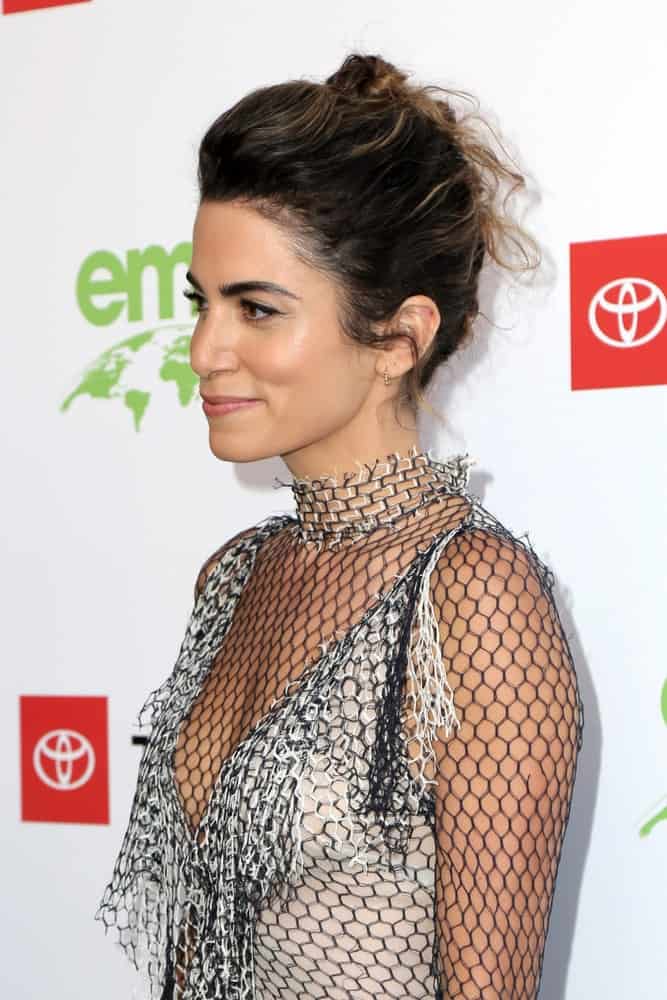 The model sported a long-sleeve netted dress along with a braided updo hairstyle that she wore during the 29th Annual Environmental Media Awards at the Montage Hotel on May 30, 2019.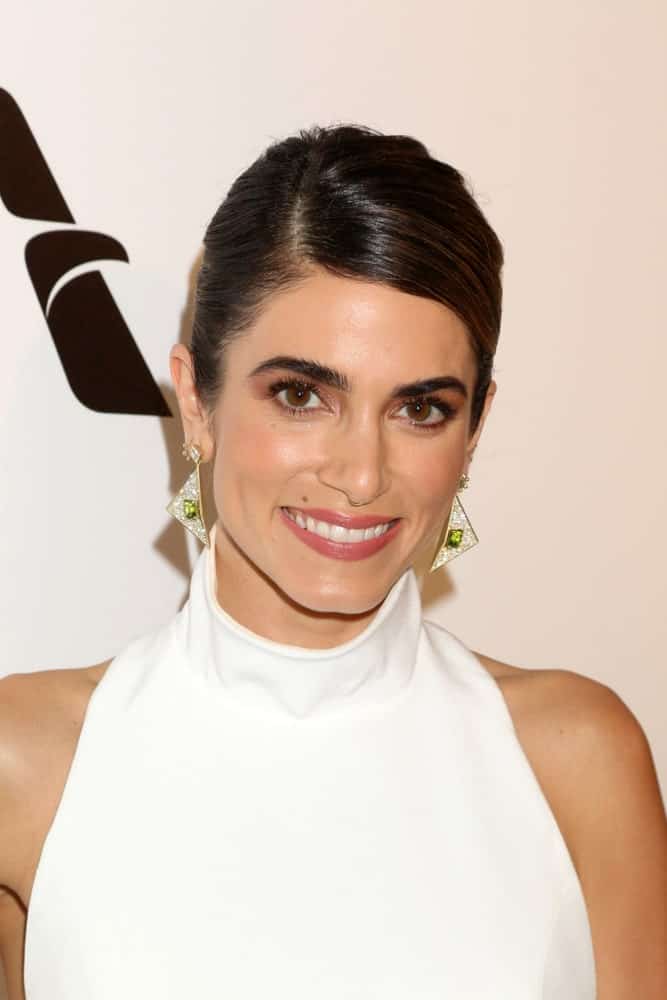 The actress exhibited a neat side-swept updo at the Elton John Oscar Viewing Party on the West Hollywood Park on February 24, 2019. She completed the look with a white halter dress and gorgeous triangular earrings.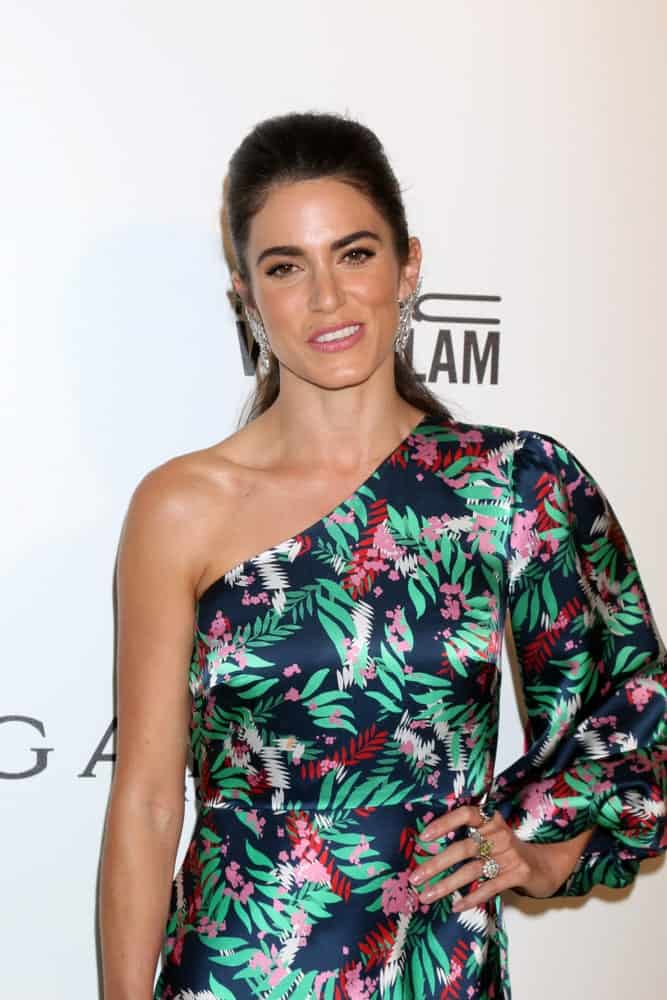 Nikki Reed attended the 2018 Elton John AIDS Foundation Oscar Viewing Party on March 4th with her brunette hair on a low-tied ponytail. She paired it with silver earrings and a one-shoulder dress with foliage print.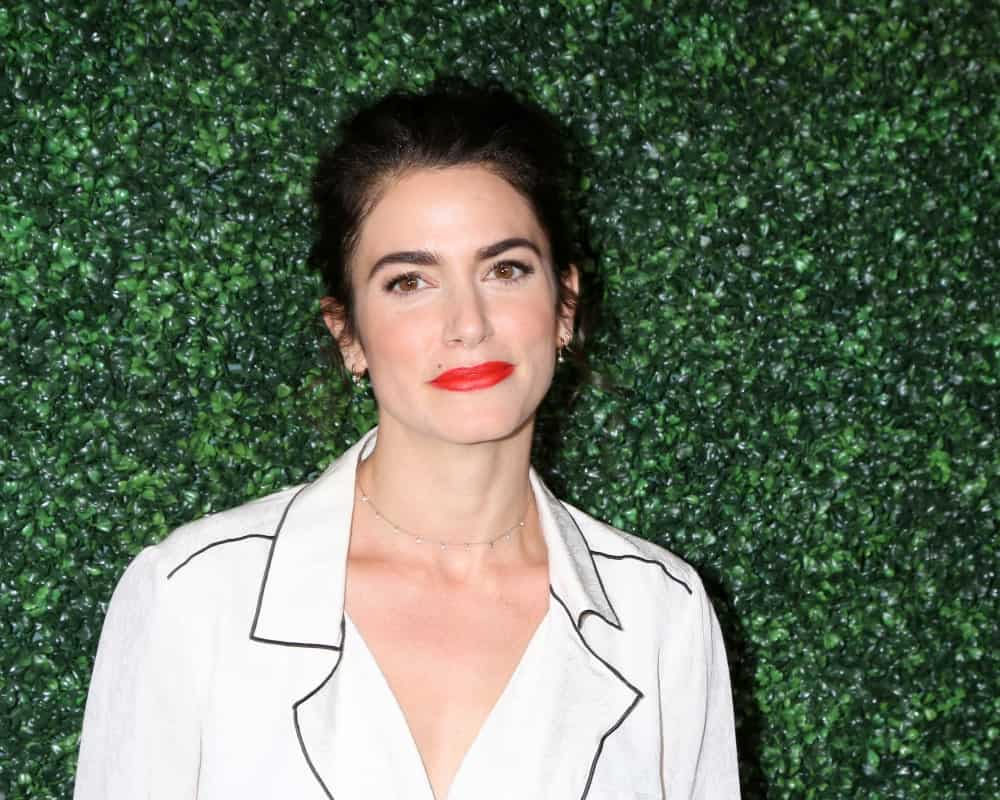 Last February 20, 2018, the actress arrived at the CFDA Variety and WWD Runway to Red Carpet with a neat curly bun that emphasized her facial features. White long sleeve top and a collar necklace completed the sophisticated look.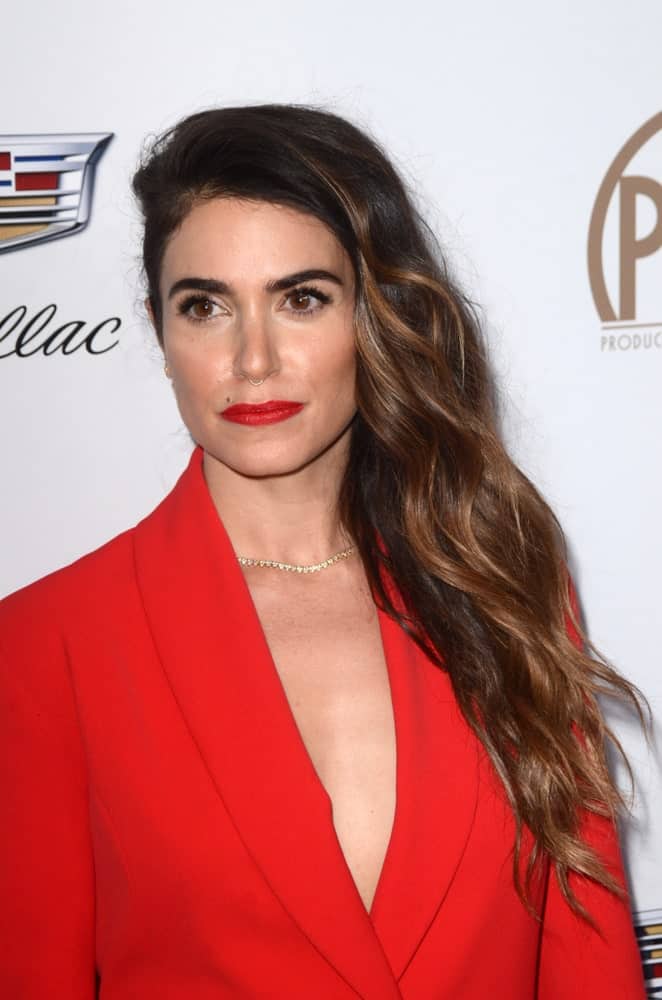 The model was seen at the Producers Guild Awards 2018 last January 20th with her long tousled waves gathered on one side. Her brunette hair was highlighted with auburn tones that go perfectly with the red suit and matching lipstick.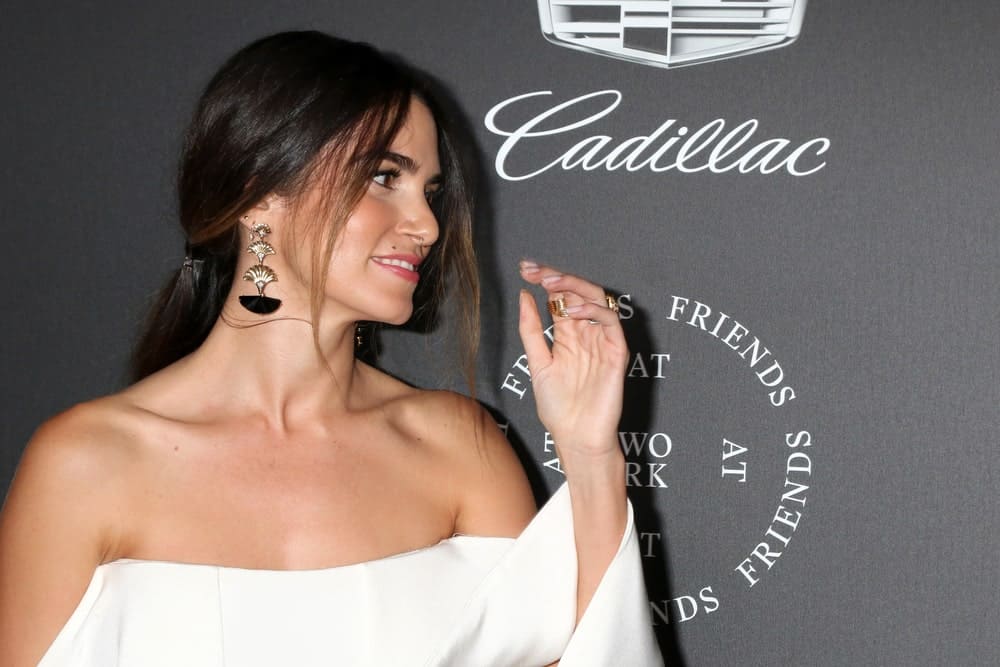 Nikki Reed arrived for The Art of Elysium presents John Legend's HEAVEN last January 6, 2018, with a low-tied ponytail and tousled tendrils hanging down her cheeks.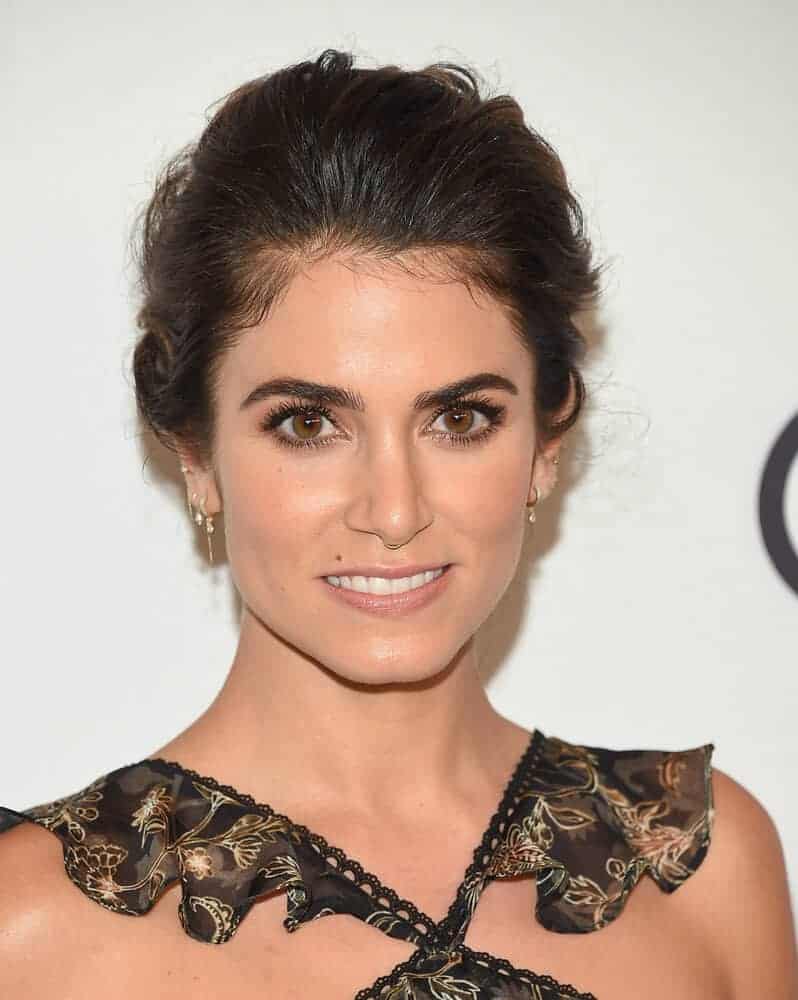 Nikki Reed sported a voluminous, tousled bun during the Variety's Power Of Women: Los Angeles, October 13, 2017.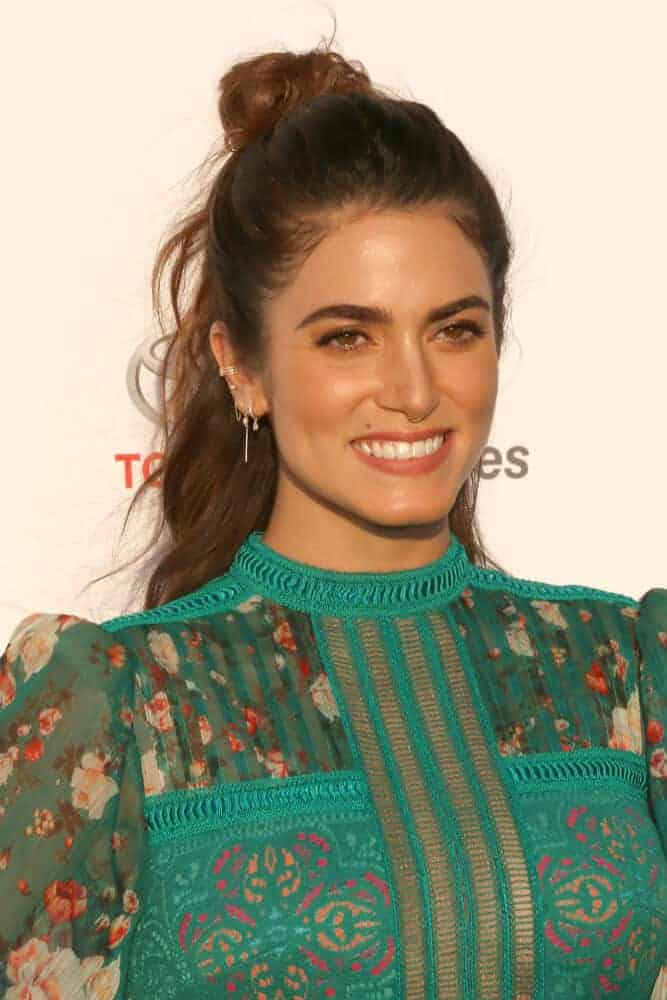 Nikki Reed slayed the Environmental Media Awards last September 23, 2017, with her half-up bun. This style combined elegance and sass together in one look.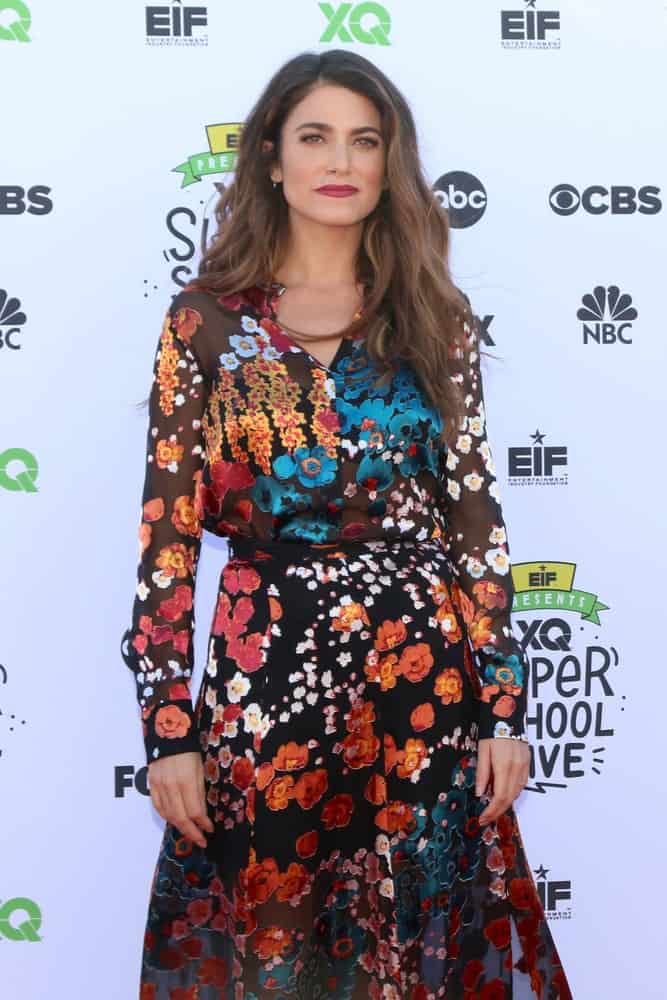 The actress wearing a long floral dress paired with a voluminous wavy hairstyle that's dyed in toffee brown at the EIF Presents: XQ Super School Live at the Barker Hanger on September 8, 2017.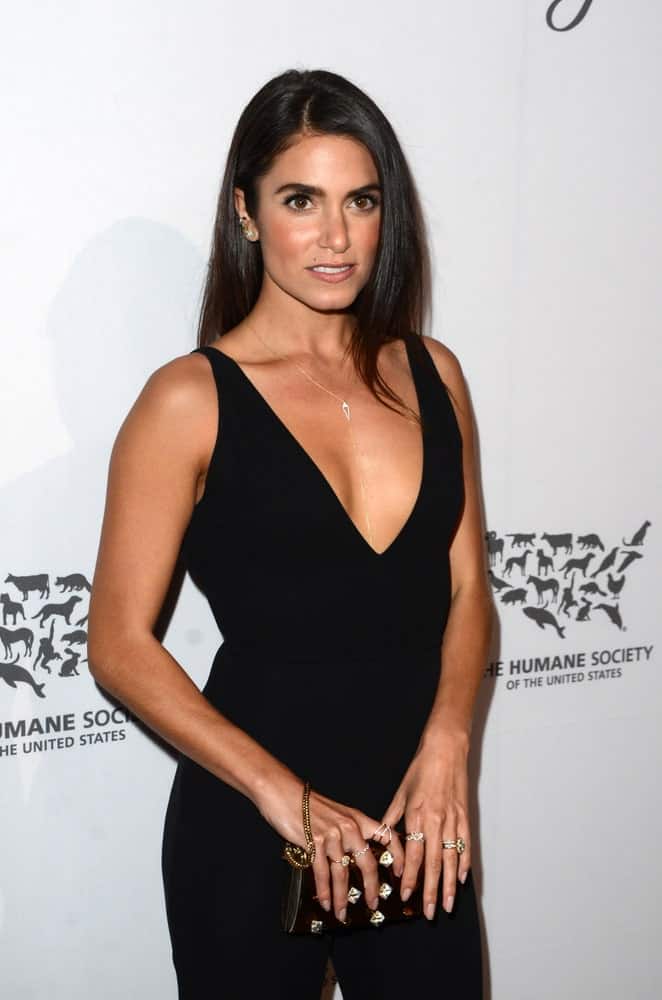 Nikki Reed showing off her sleek black hair that's loose and side-parted during the Humane Society Of The United States LA Gala at the Paramount Studios on May 7, 2016. It perfectly goes well with her jumpsuit getup with a deep V neckline.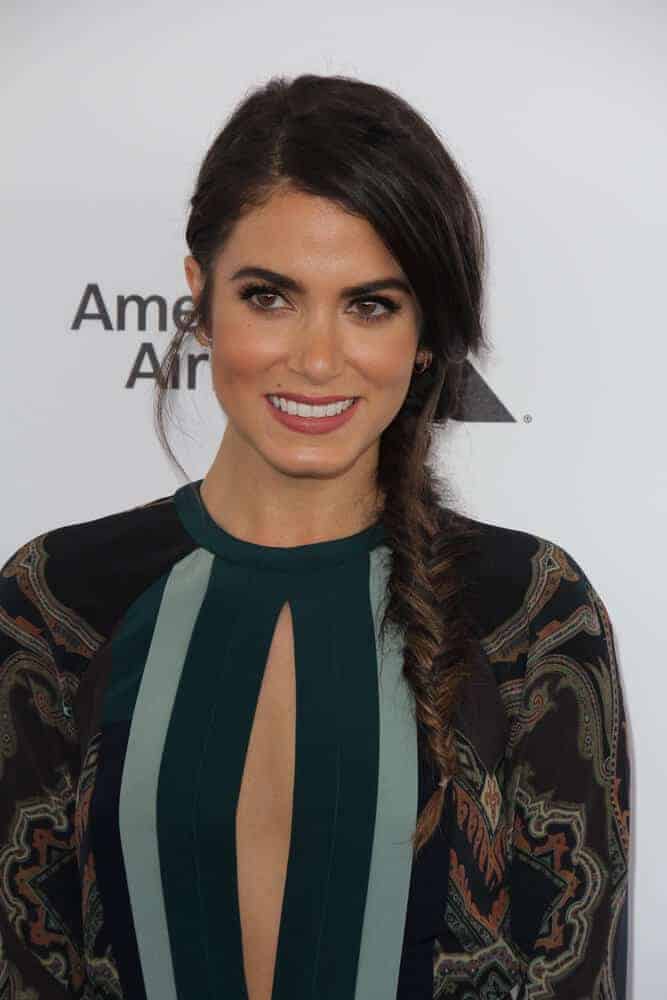 Nikki Reed oozing with charm and grace during the 2016 Film Independent Spirit Awards. She sported a side-swept fishtail braid with a slightly messy finish.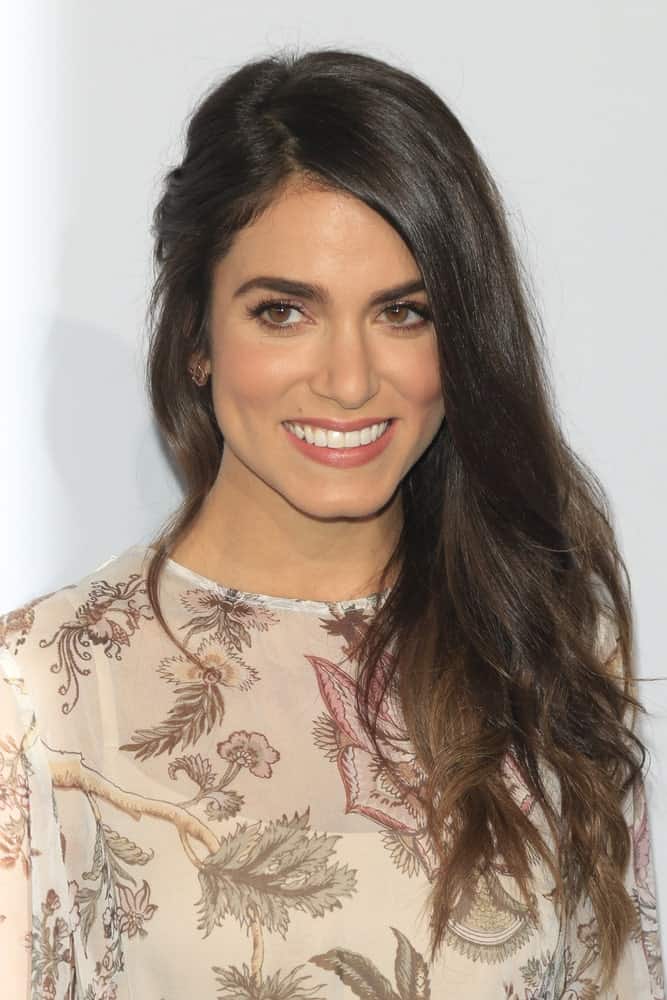 The actress looked charming on a side-swept hairstyle that's partially permed at the WE Day California 2016 at the The Forum on April 7, 2016.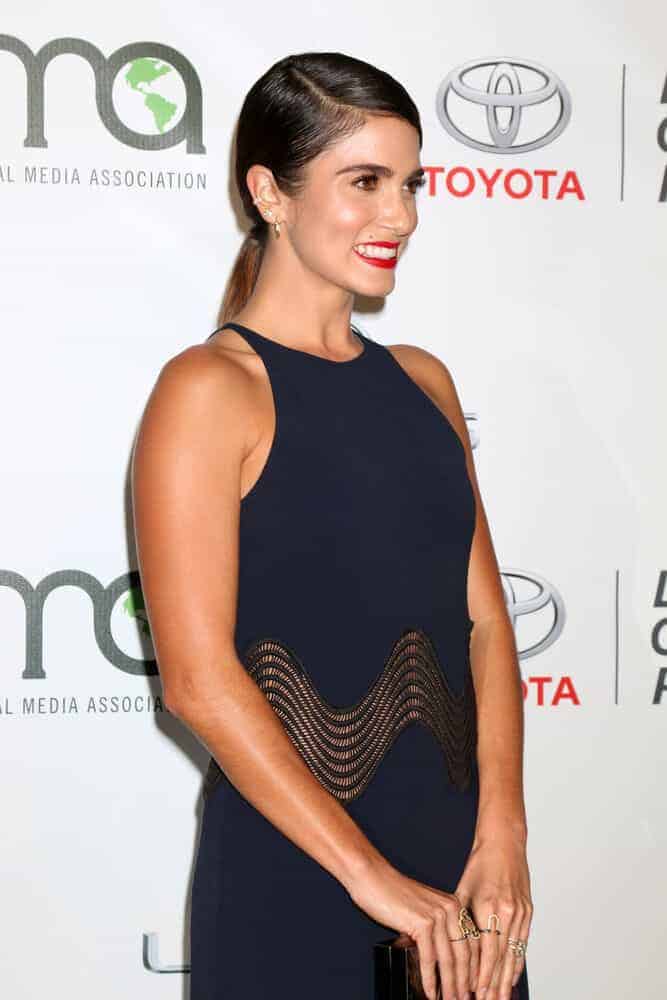 Nikki Reed at the 26th Annual Environmental Media Awards 2016 wearing a simple navy blue dress and a sleek, low ponytail.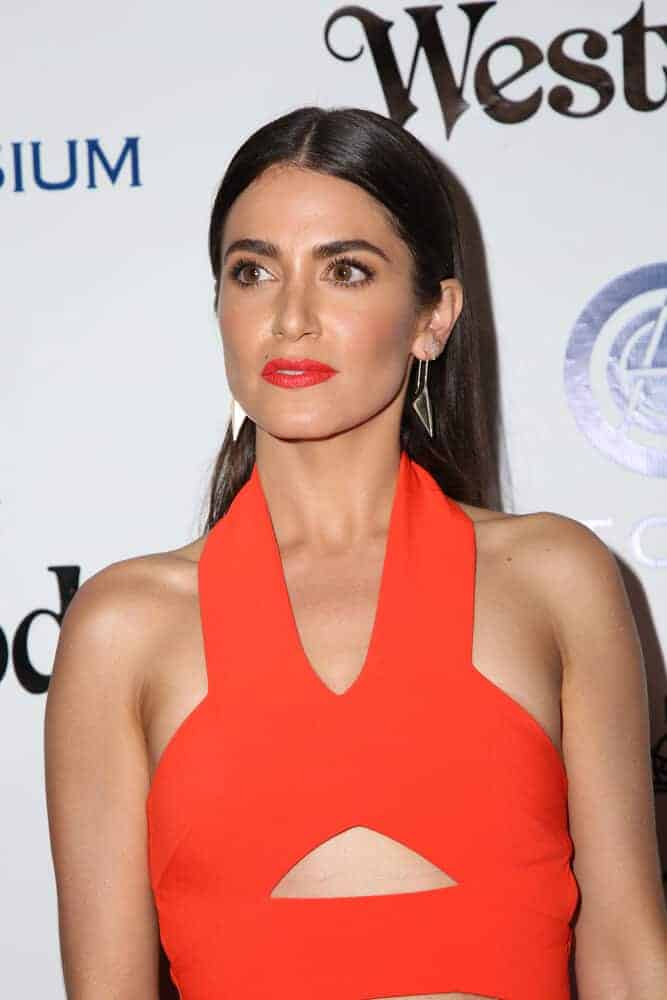 Last January 9, 2016, Nikki Reed overflowed with elegance and confidence during The Art of Elysium Ninth Annual Heaven Gala with her sleek and straight, center-parted hairstyle.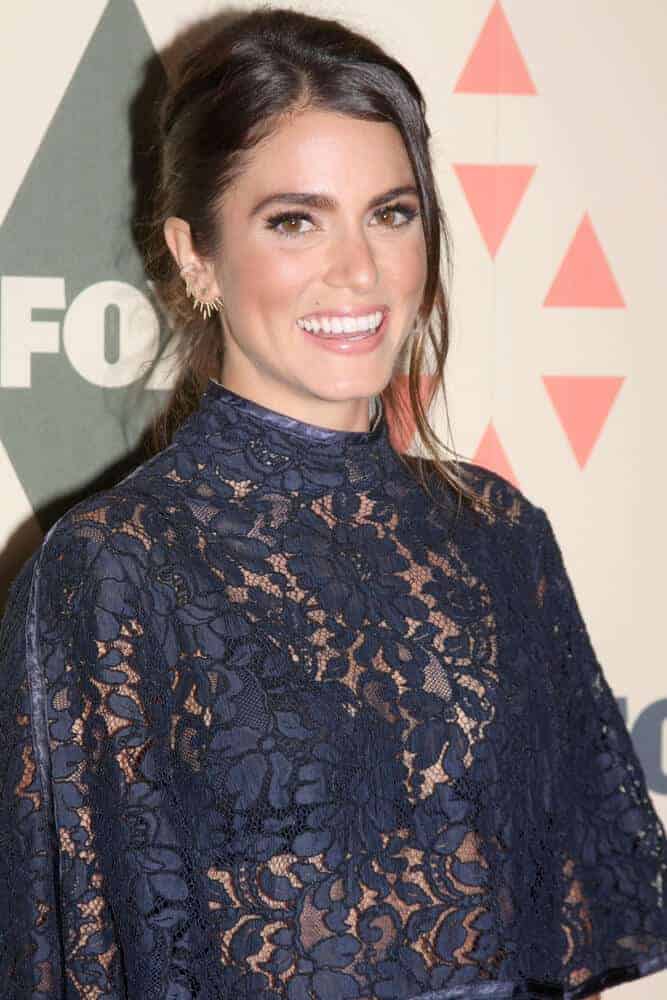 Nikki Reed in a messy bun with tendrils portrayed the clash of elegance and edginess. This hairstyle is worn at the FOX Summer TCA All-Star Party 2015 at the Soho House last August 6, 2015.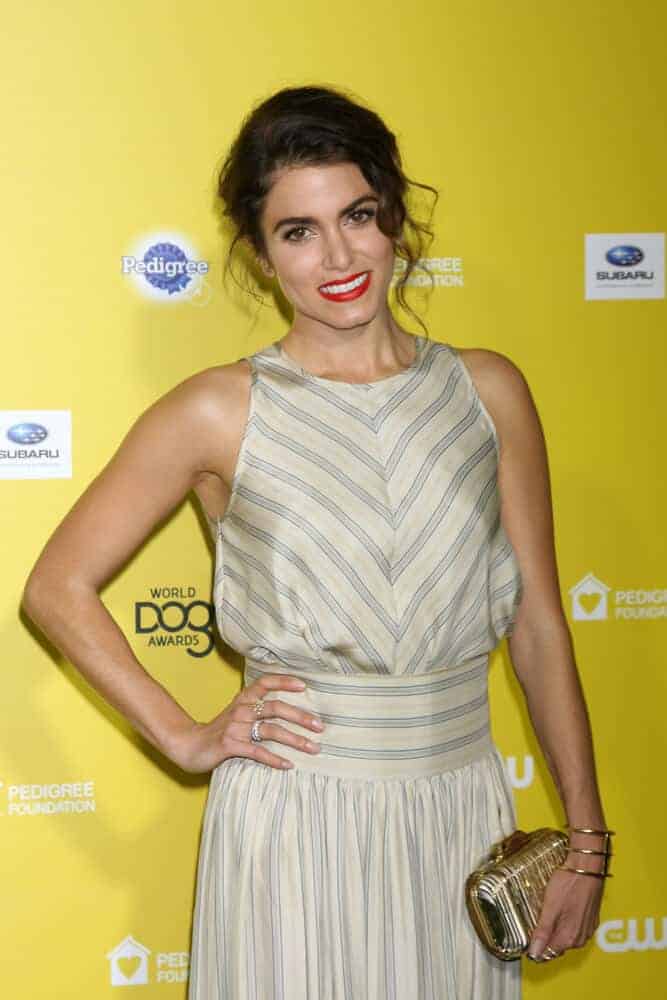 During the World Dog Awards 2015, Nikki Reed caught everyone's attention with her messy upstyle paired with a bold, red lipstick. Simple yet stunning!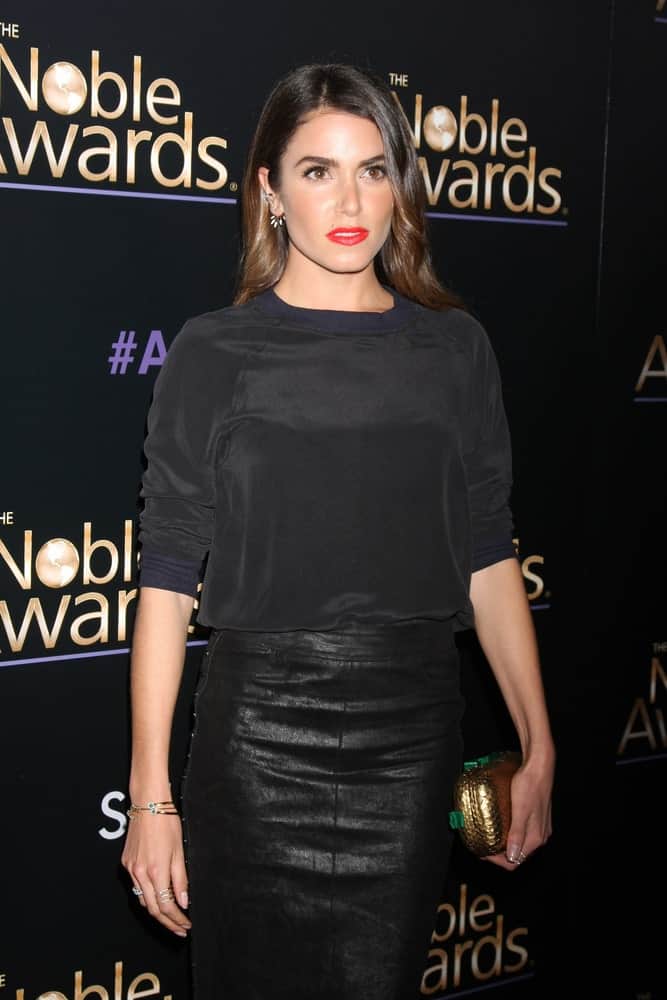 The model rocking a loose side-parted hair with subtle waves during the Noble Awards at the Beverly Hilton Hotel on February 27, 2015. It is complemented with red lipstick that stands out against her black velvet top and leather skirt.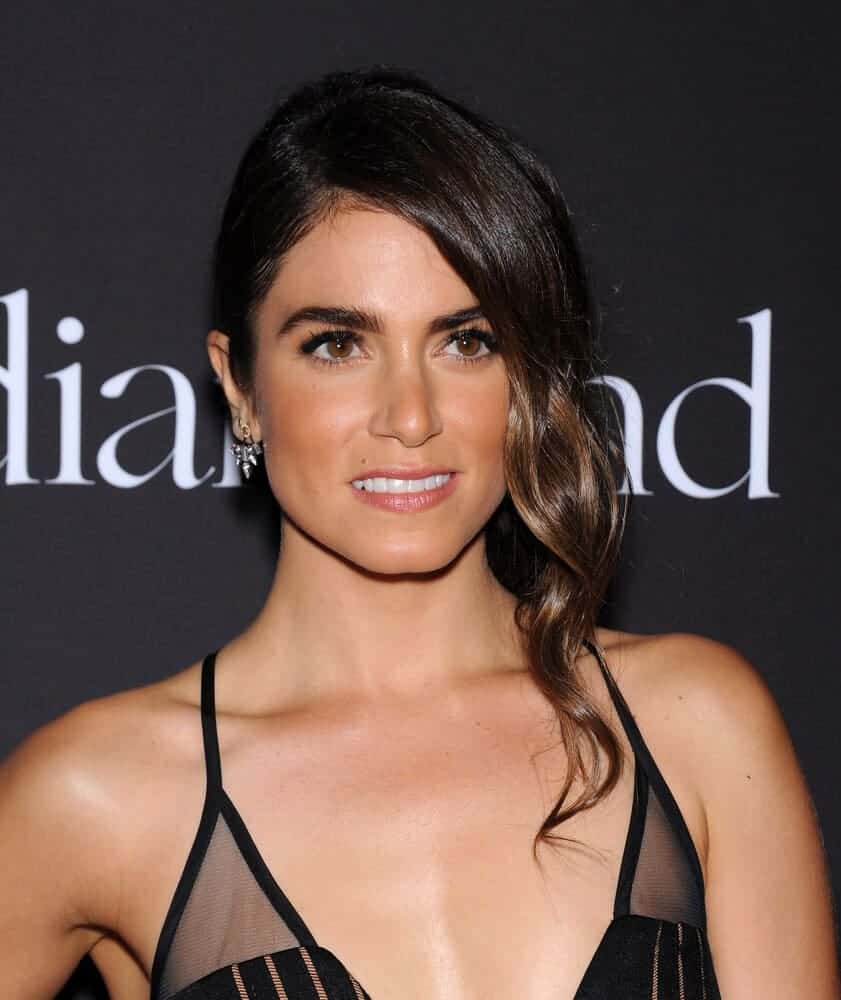 Nikki Reed's hair tendrils are absolutely iconic! This is the sophisticated look she wore at Rihanna's First Annual Diamond Ball, December 11, 2014.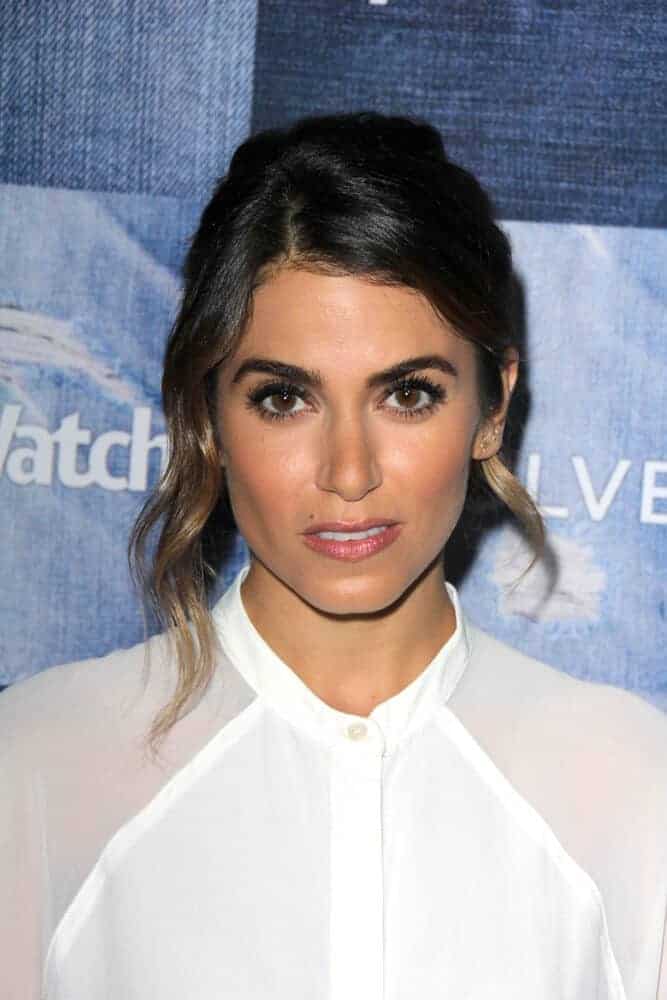 Last September 18, 2014, Nikki Reed attended the People Stylewatch Hosts Hollywood Denim Party with her casual hairstyle, a simple but presentable bun with hair tendrils.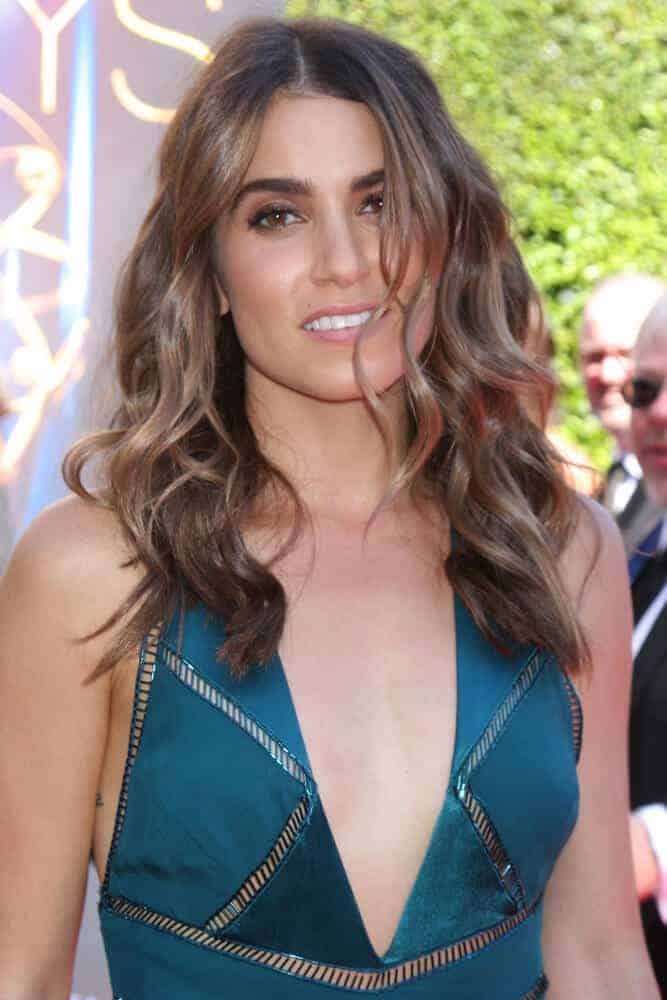 Nikki Reed flaunted her sexy, loose curls during the 2014 Creative Emmy Awards held in Los Angeles, CA last August 16, 2014.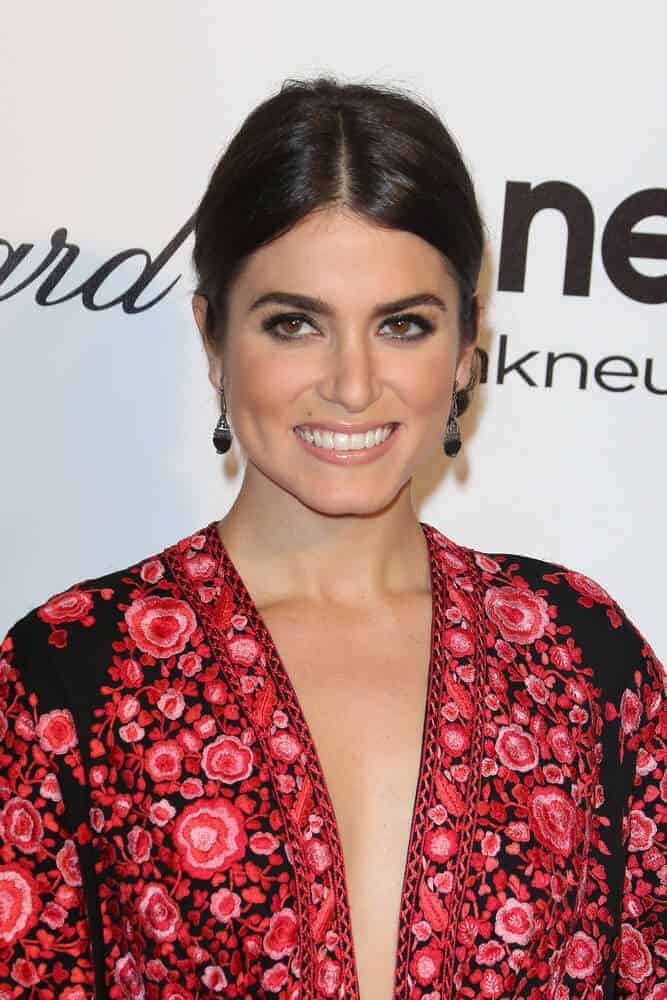 Nikki Reed proved that simplicity is beauty with her center-parted, low ponytail that she wore during the Elton John AIDS Foundation Presents 22nd Academy Awards Viewing Party, March 2, 2014.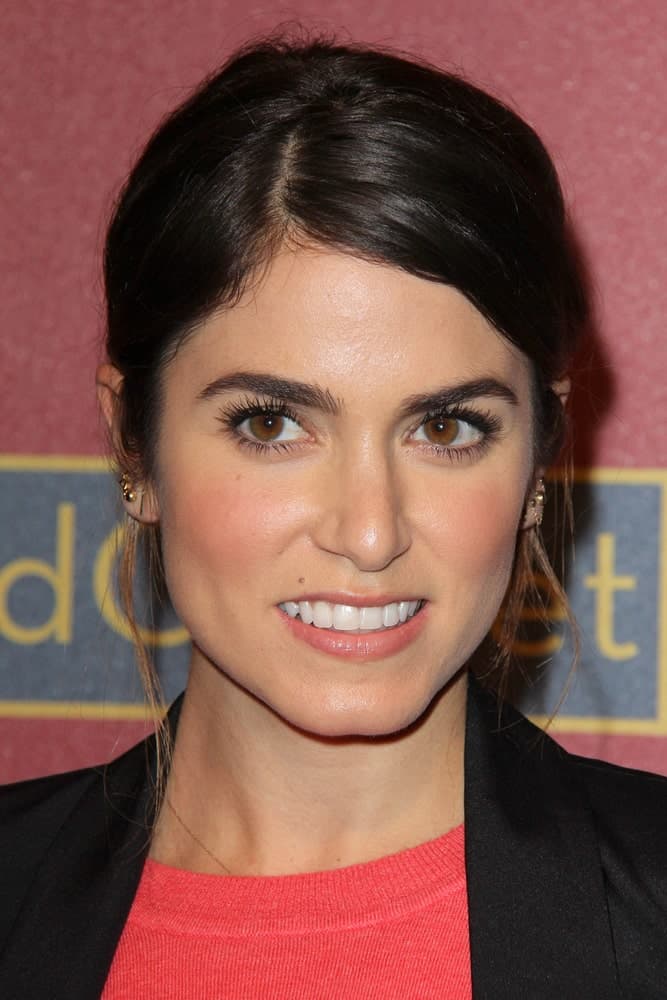 On March 1, 2014, the actress flaunted a messy bun hairstyle with loose tendrils during the QVC 5th Annual Red Carpet Style Event at the Four Seasons Hotel. It accentuated her beautiful hazel brown eyes that speak sophistication.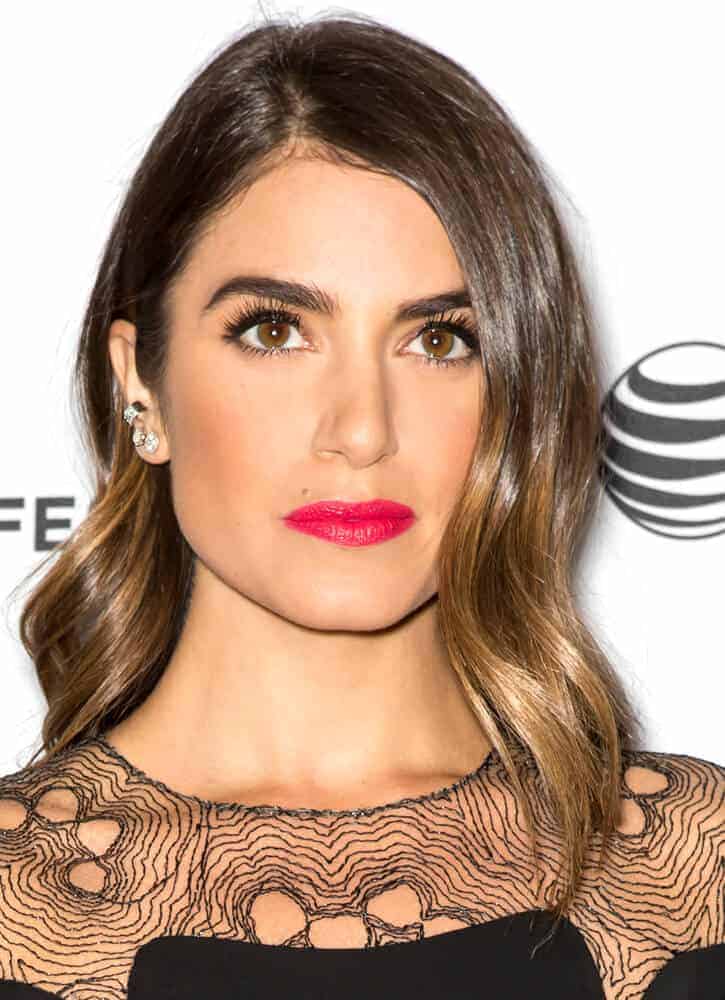 Nikki Reed's black dress went well with her sleek and shiny hairstyle during the premiere of 'Murder of a Cat' at the 2014 Tribeca Film Festival.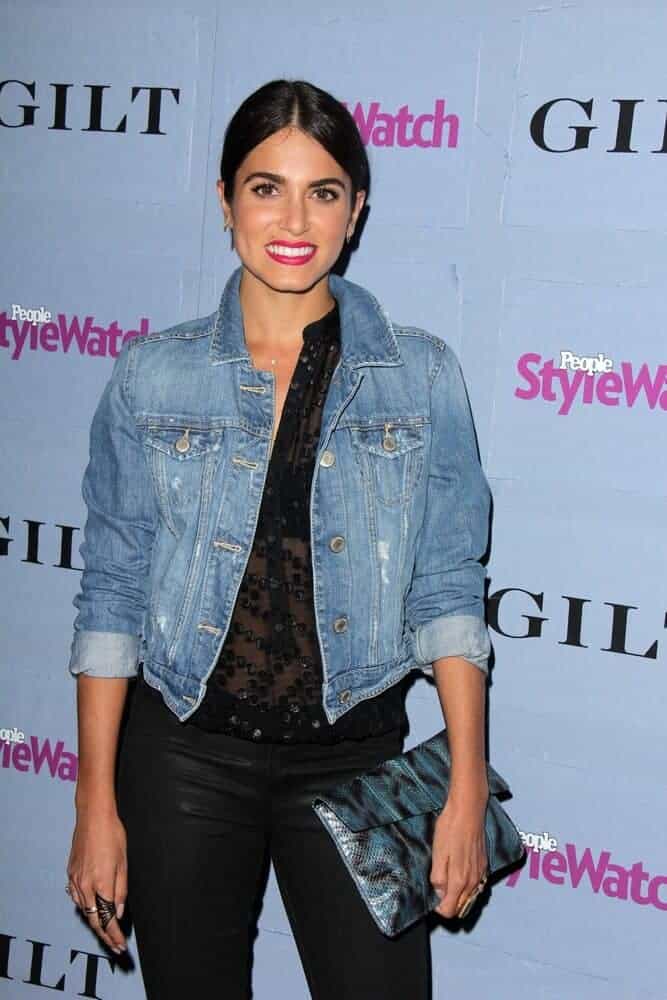 Nikki Reed matched her denim jacket with a straight, low ponytail during the People Stylewatch Hollywood Denim Party at Palihouse on September 19, 2013.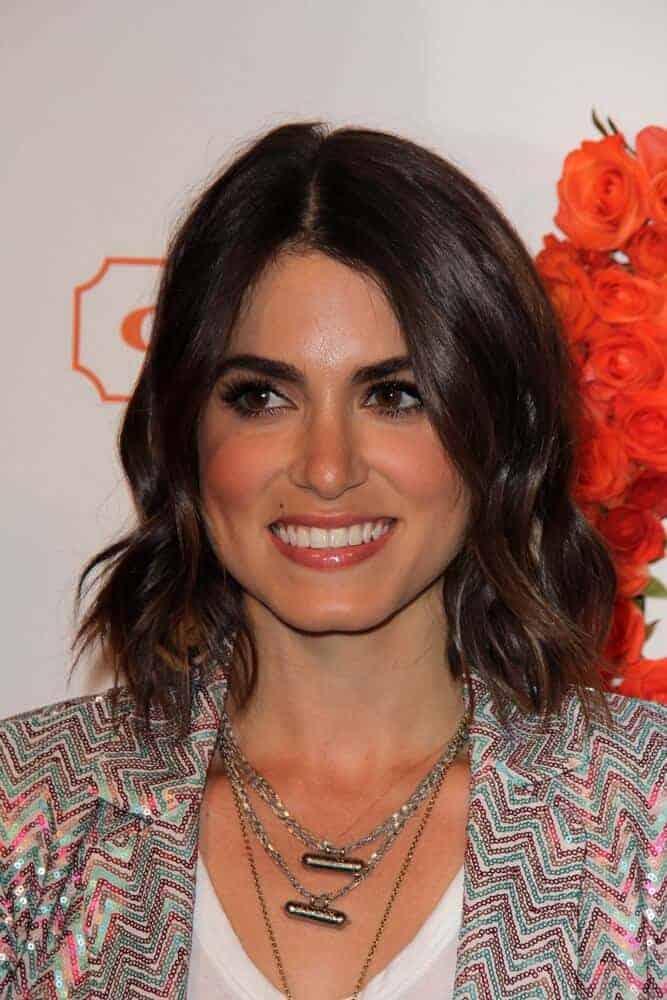 Nikki Reed exhibited a confident and charming personality with her tousled bob as she attended the Coach's 3rd Annual Evening of Cocktails and Shopping, April 10, 2013, in Santa Monica, CA.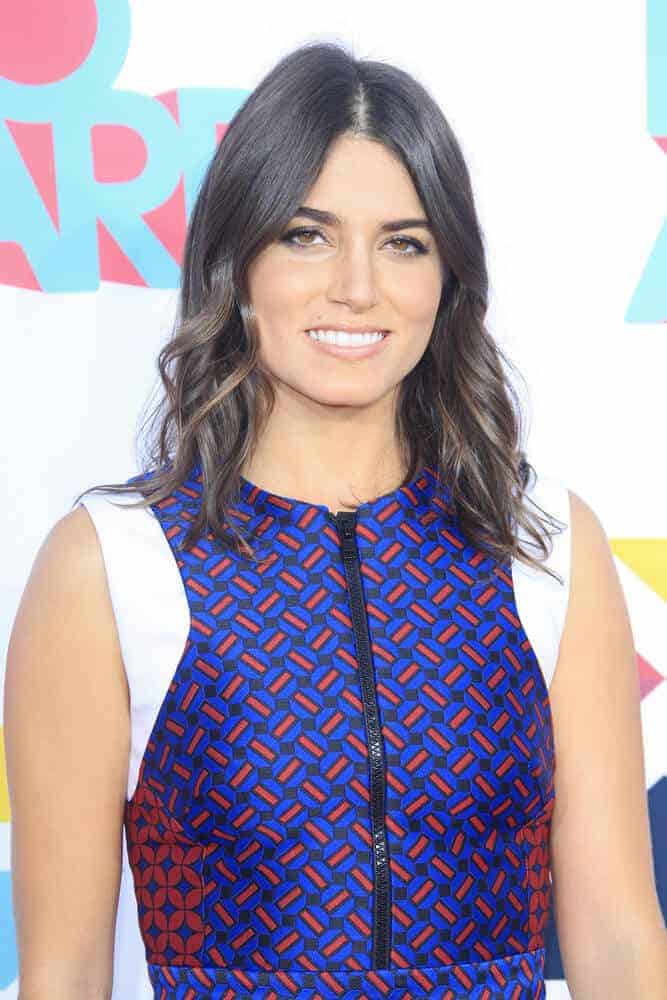 Nikki Reed looking so fresh and confident during the 5th Annual TeenNick HALO Awards as she wore her vibrant dress with a simple, long and wavy bob.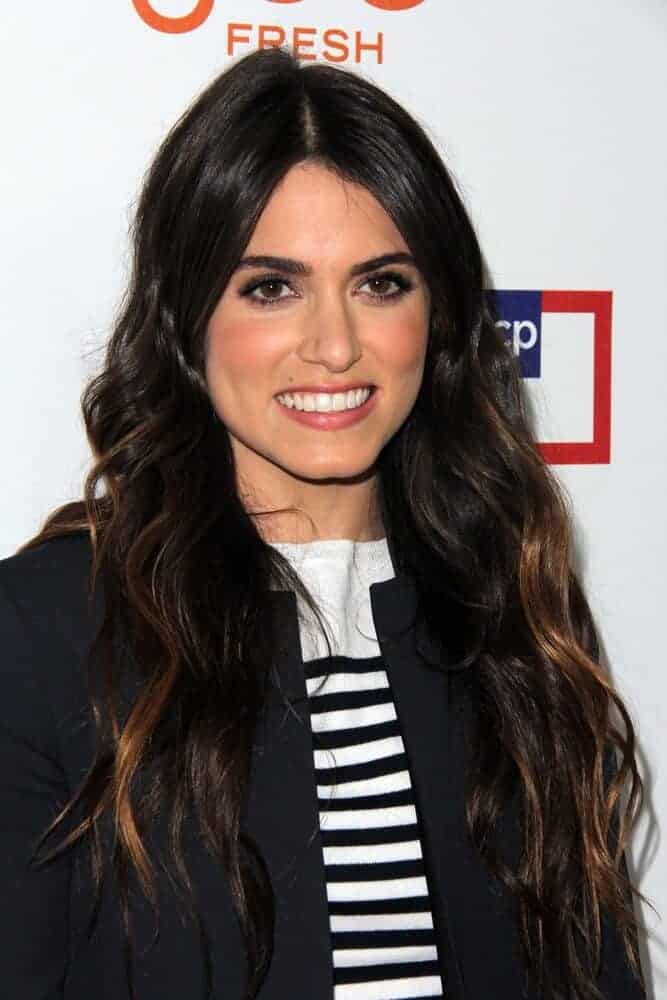 Last March 7, 2013, Nikki Reed arrived at the introduction of Joe Fresh at JCP at JCP Pop Up Store in her casual but fashionable outfit paired with her thick and wavy hair in a loose style.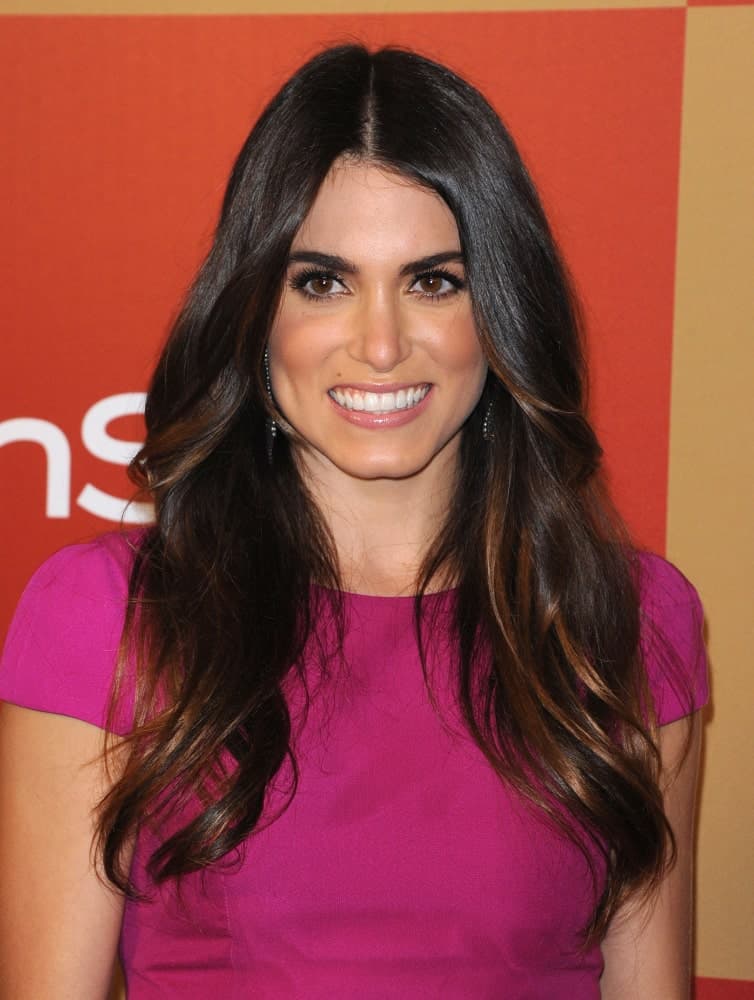 The actress exhibited her wavy layered hair with middle parting and highlights at the WB/In Style Golden Globe Party on January 13, 2013. It is paired with a pink dress and natural-looking makeup.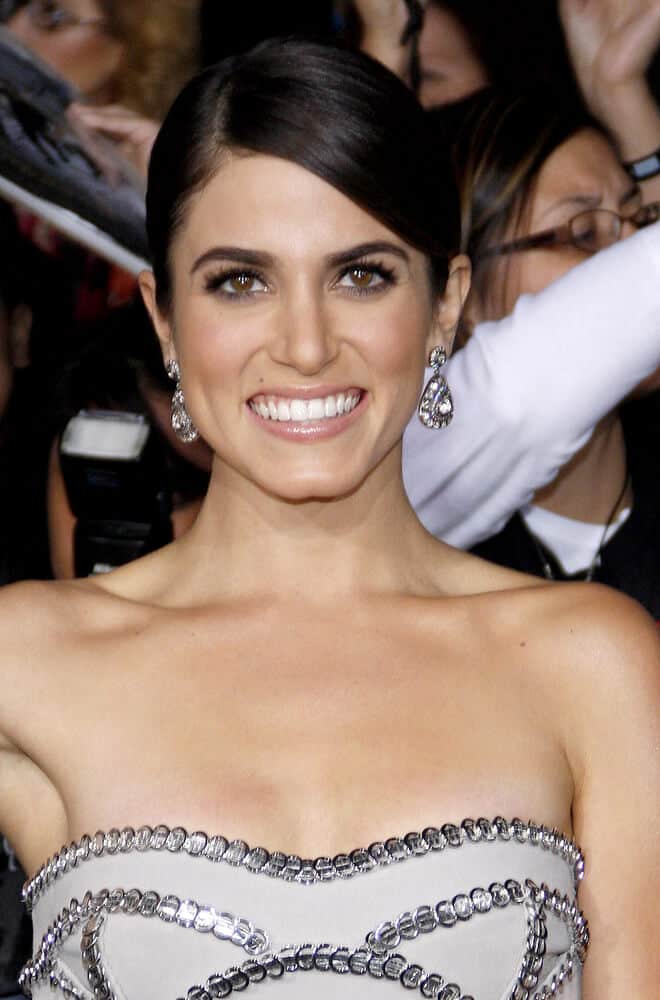 Nikki Reed kept it simple and elegant with this sleek updo as she arrived at the premiere of "The Twilight Saga: Breaking Dawn", November 12, 2012.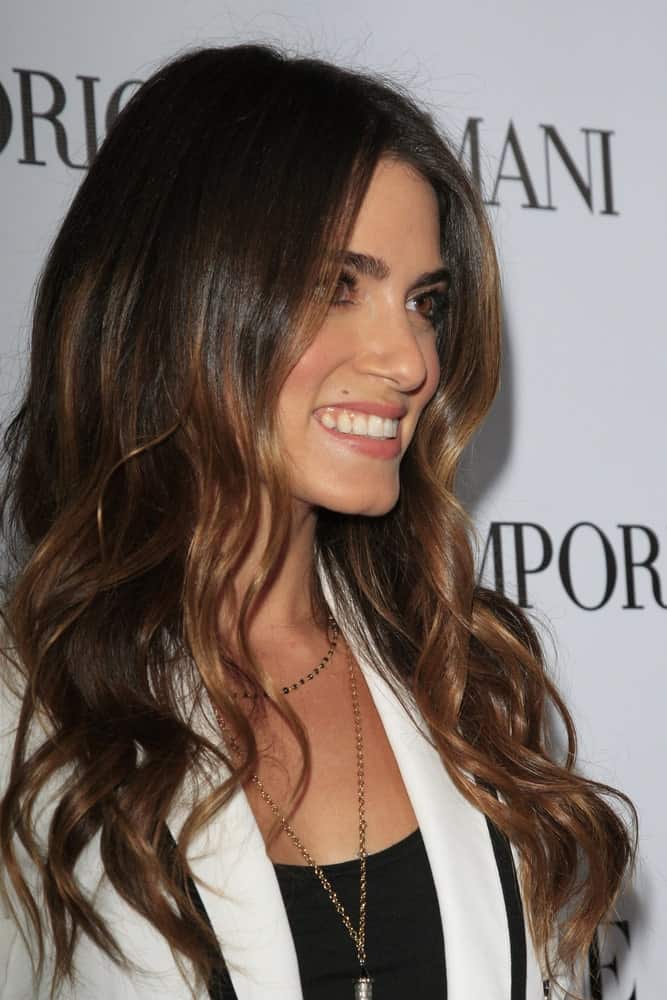 Nikki Reed had her brunette locks permed during the Teen Vogue's 10th Annual Young Hollywood Party at Private Location on September 27, 2012. The look was completed with a black top and white blazer paired with a layered necklace.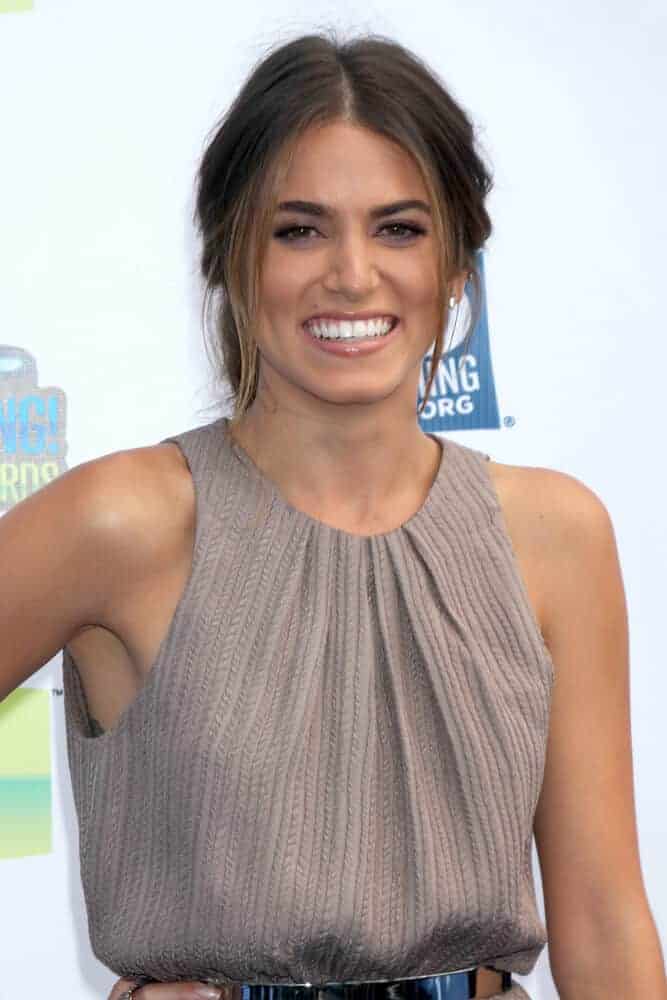 American actress pairs her charming smile with a braided updo with tendrils during the Do Something Awards 2012 on August 18, 2012.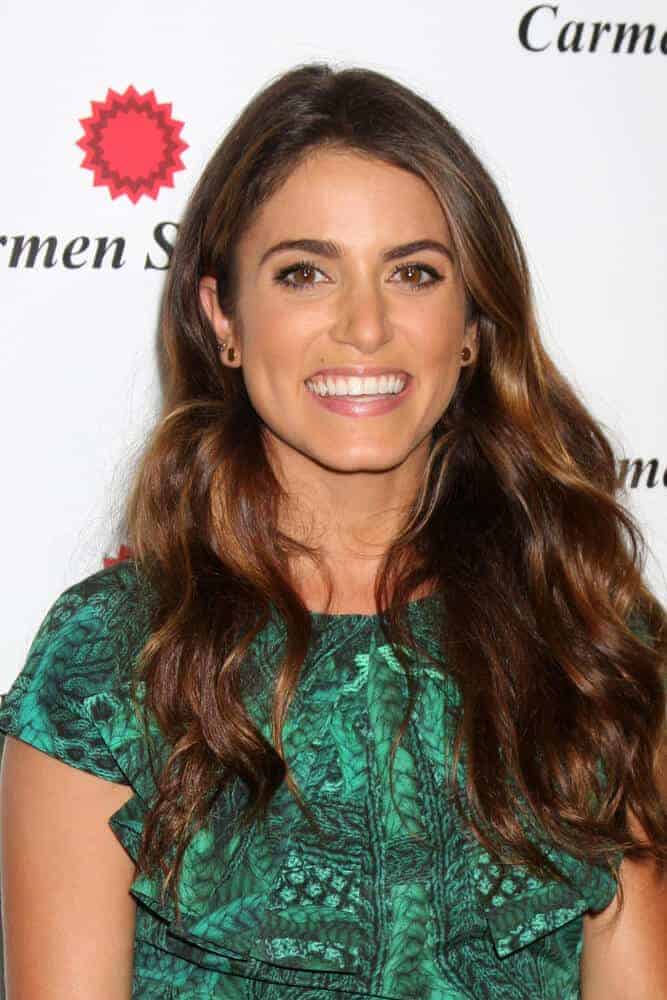 Nikki Reed attended the Carmen Steffens West Coast Flagship Store Opening last August 2, 2012, in a simple, loose hairstyle, maintaining her sweet but confident aura.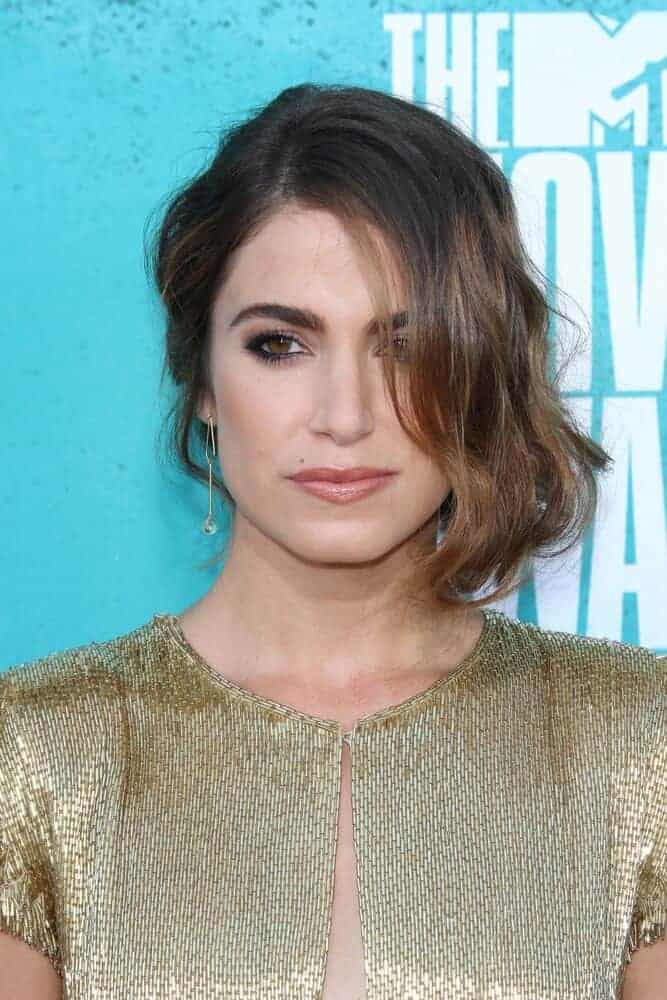 Nikki Reed once again surprised the crowd with her simple but elegant trademark look as she attended the 2012 MTV Movie Awards with a side-swept, wavy upstyle.