Take a look at the sweet Rachel Bilson's playful hairstyles over the years. See how the actress experimented trendy styles with her long tresses that emphasized her undisputed charm.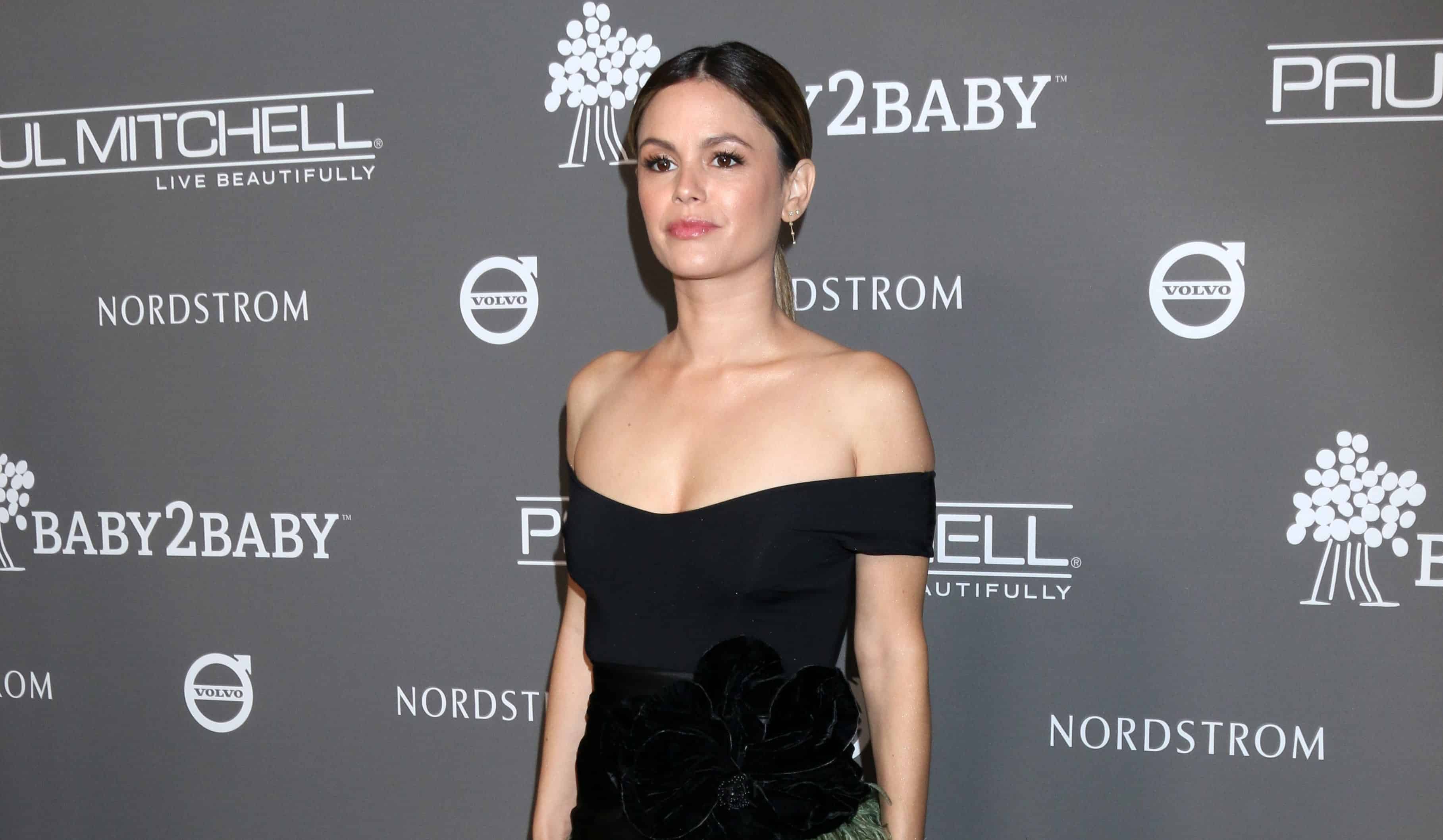 Rachel Bilson is a sweet young American actress who has appeared on both television and the big screen. She is a fashion icon for many young girls. She has a very innocent face and she styles her hair to suit her facial features.
She was conscious of her hair from a very young age. She once said in an interview that she used to ask her mother to iron her hair using the clothing iron to get that sleek look. She often chooses a simple hairstyle.
At an event in 2014, she appeared in a plain sided braid. The following year she had layers and bangs on her hair. Brunette is her signature color and she didn't change it too much. She likes messy hairstyles. But she has also gone for formal updos at events.
At one of the events, she was seen in an updo with accessories. She looks amazing when she does a low bun keeping some strands of hair on the sides. She has also tried half updos.
In 2008, she appeared at the Japanese premiere of Jumper in blunt bangs and brown shades. She looks amazing in long waves. She has appeared in this style a few times. She always styles according to her age.
Rachel Bilson started her career in acting with a television series in 2003. She also played in the drama series O.C. Her first big-screen performance was in the movie 'The Last Kiss' released in 2006. The movie 'Jumper' released in 2008 brought her a lot of success. She played an important role in The Hart of Dixie TV series. She grabbed three Teen Choice Awards in 2005. She made her place in the 100 Sexiest Women in the World in the same year.
She was invited as a guest judge in Project Runway as well. She hasn't done too many films but has a number of good films to her credit. These include Waiting Forever, Life Happens, American Hustle, etc. She has made a lot of television appearances. Her latest television venture is 'Nashville'.
She is known to have a great fashion sense. To prove her talent she joined DKNY to come up with Edie Rose collection. She kept the price of each item under $100 so that young women could easily afford fashionable items for less money. In 2011, she launched her footwear collection in collaboration with Steve Madden.
As she is in the show business, her sense of fashion will work in favor of her. She hasn't been long in this industry and has a lot of things to learn. She is a big inspiration to young women. Her acting skills are very promising and she has a long successful career ahead.
Here are Rachel Bilson's hairstyles over the years.
Photos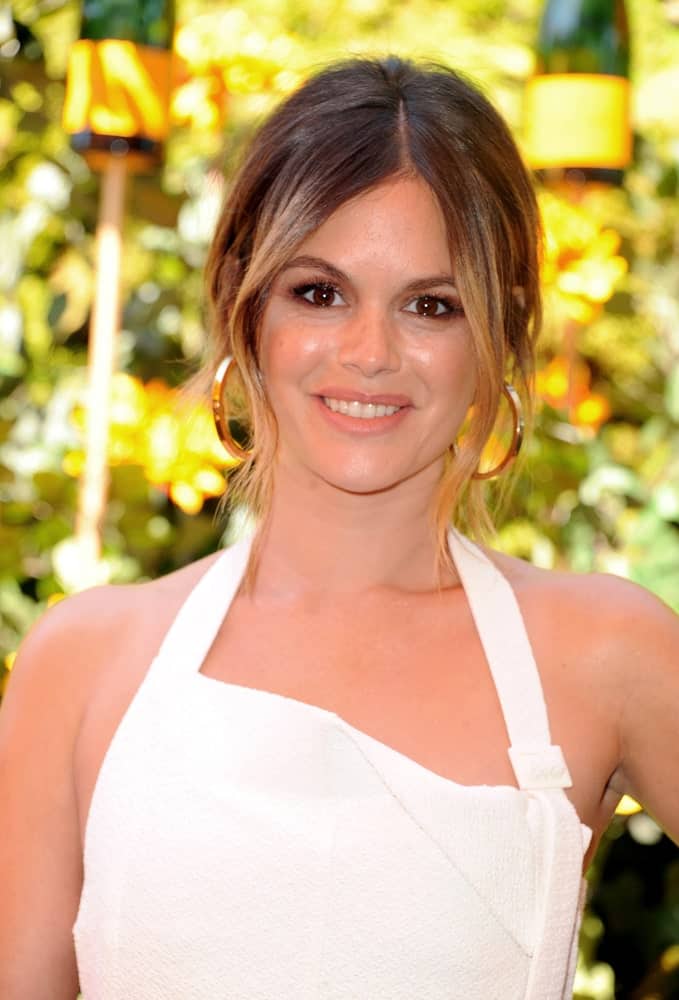 Rachel Bilson looked classy in a white halter dress and gold hoop earrings accentuated by luxe upstyle hairstyle with long curtain bangs. It was worn at the 10th Annual Veuve Clicquot Polo Classic held on October 5, 2019.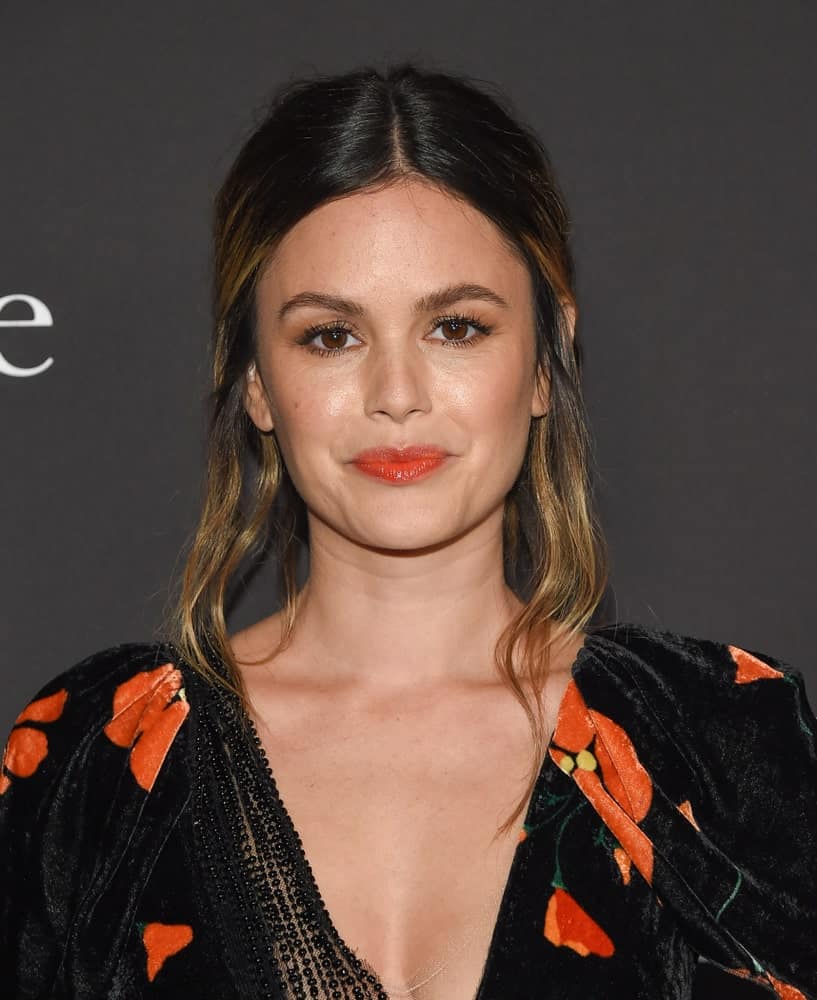 The actress attended the 2019 InStyle Awards on October 21st with a messy updo that's center-parted. Black velvet floral dress with deep V neckline completed the charming look.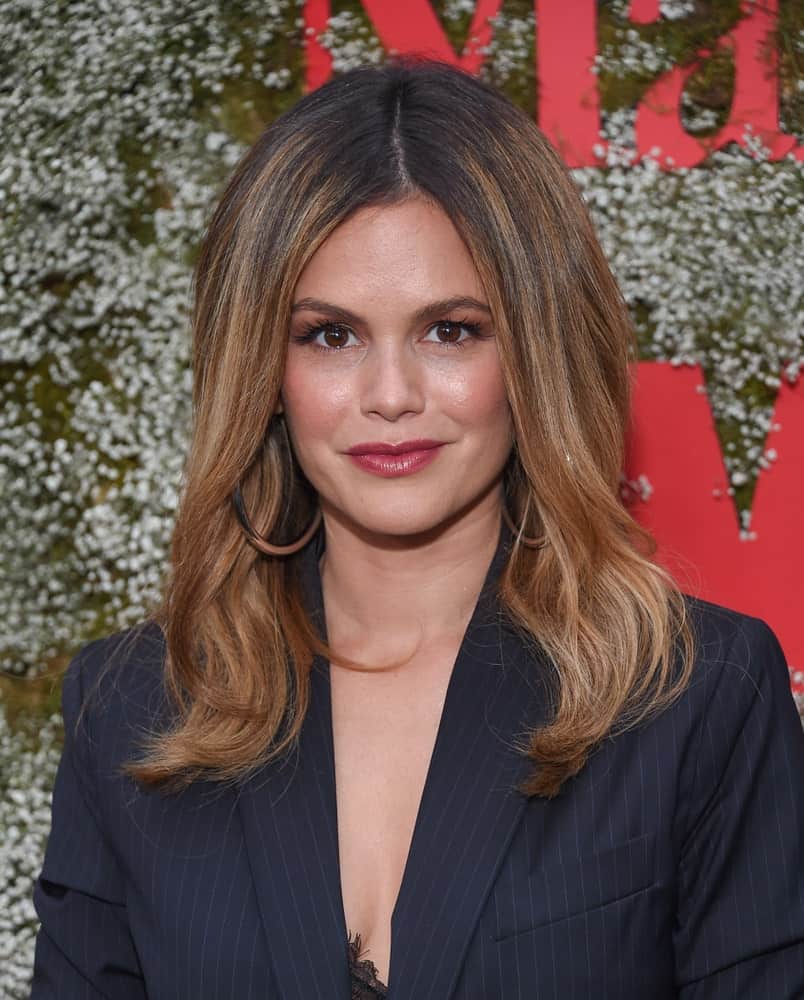 Rachel Bilson looking sharp in a navy blue suit with her voluminous copper brown dyed hair center-parted and partially curled. This was taken during the InStyle Max Mara Women In Film Celebration on June 11, 2019.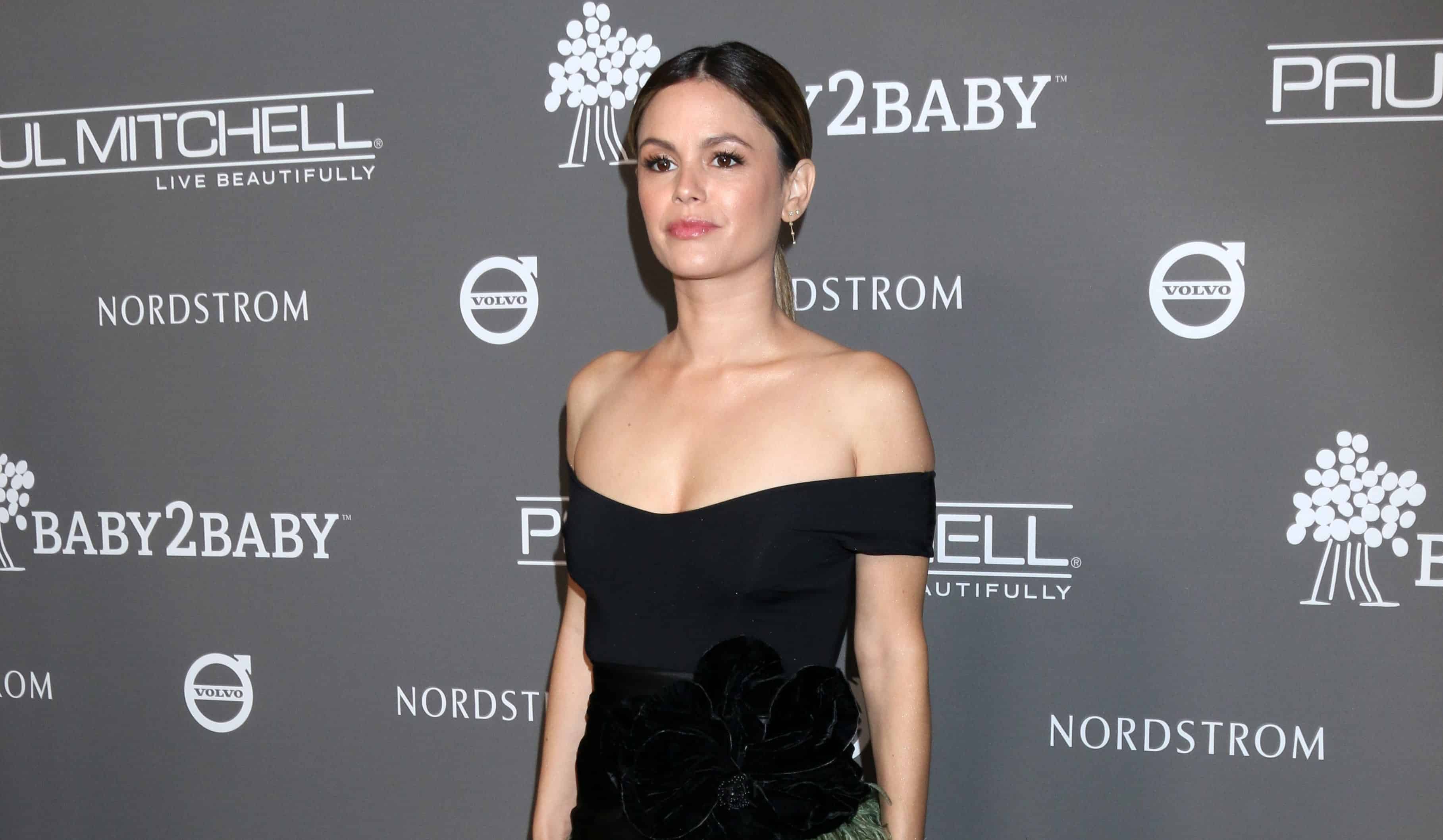 The actress confidently slaying a neat and tidy ponytail hairstyle along with a gorgeous off-shoulder dress that she wore during the 2018 Baby2Baby Gala at the 3Labs on November 10th.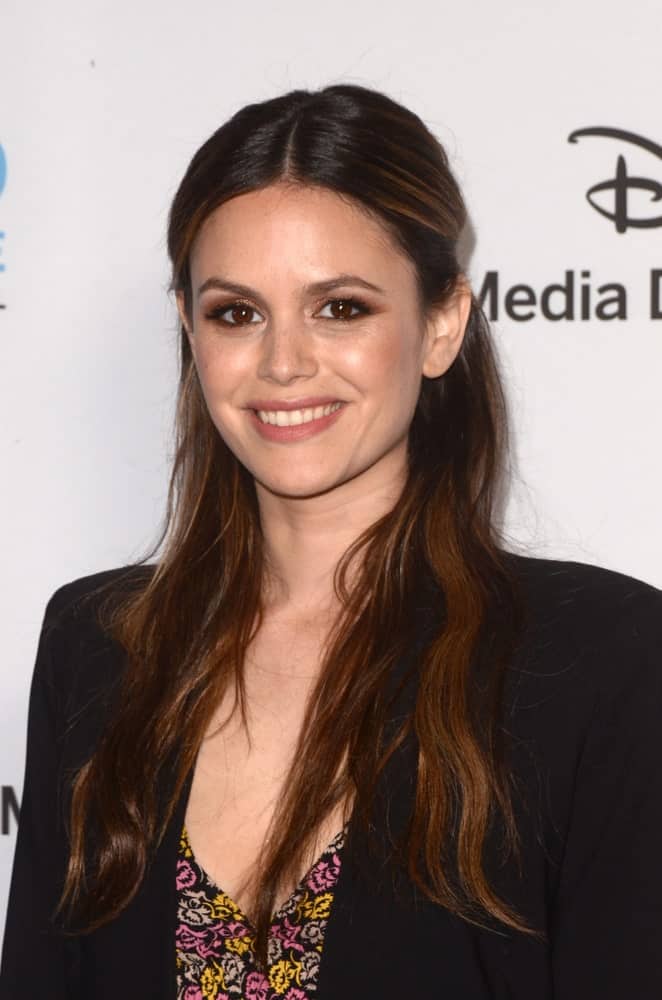 On May 20, 2018, Rachel Bilson arrived at the Disney ABC International Upfront with a sweet smile showcasing a half-updo hairstyle with her wavy auburn tresses.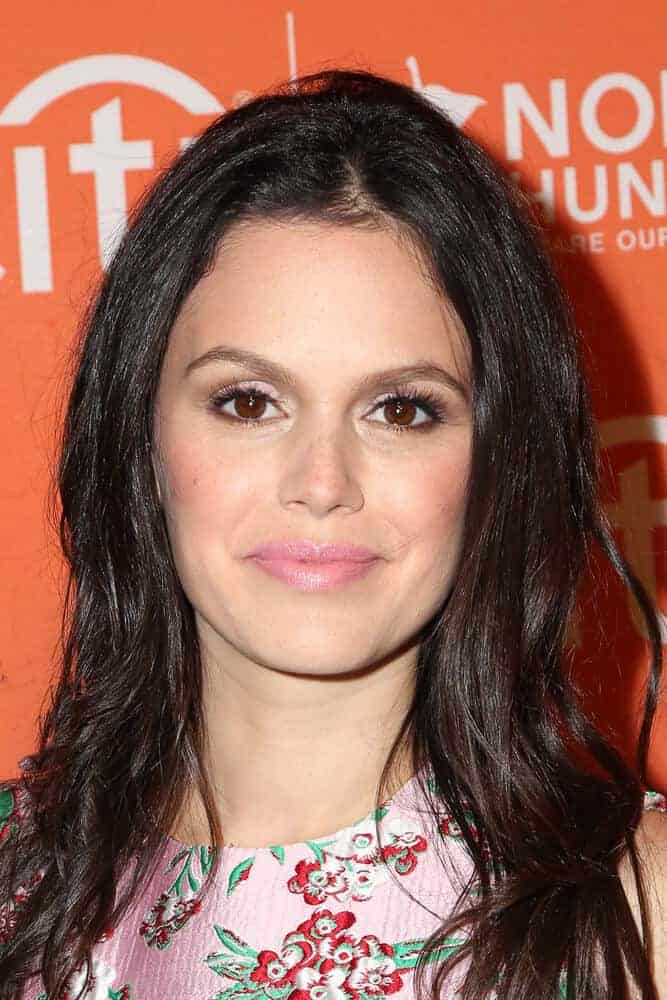 Rachel Bilson in her typical dark-colored, messy hair paired with a light-toned make up look during the No Kid Hungry Benefit Dinner at the Four Seasons Hotel on October 14, 2015.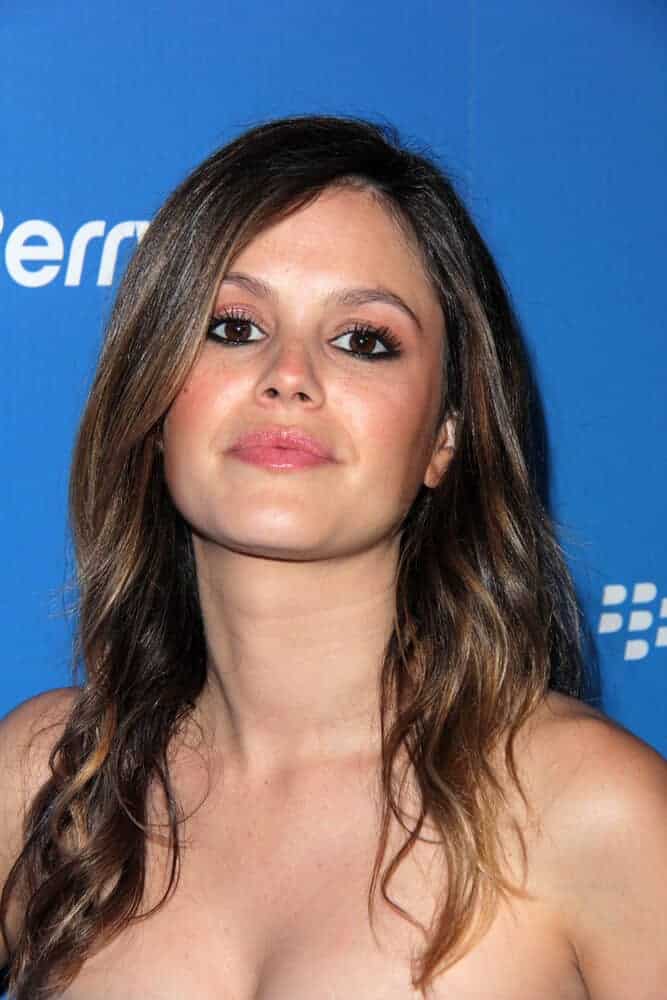 Rachel Bilson's highlighted waves perfectly matched her makeup look during the US launch of the Blackberry Z10 Smartphone at the Cecconi's on March 20, 2013.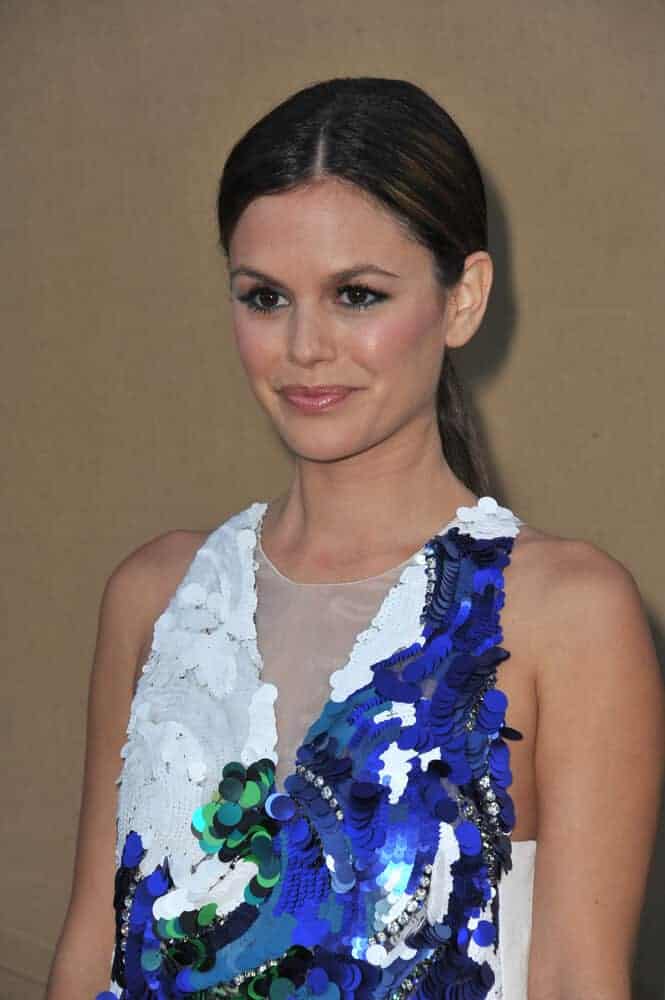 Rachel Bilson exhibited an elegant aura with this sleek, low ponytail during the CBS Showtime CW All Star Winter TCA Party 2013.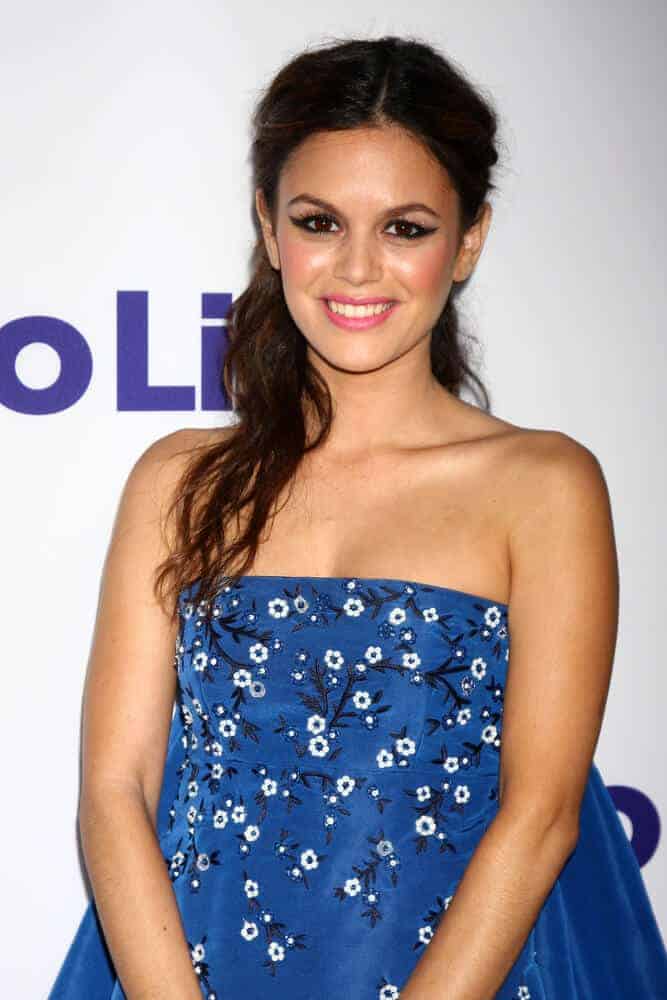 Rachel Bilson looked pretty fancy during the 2013 Los Angeles premiere of her movie "The To Do List". She arrived with this charming half-up style, braided to the sides.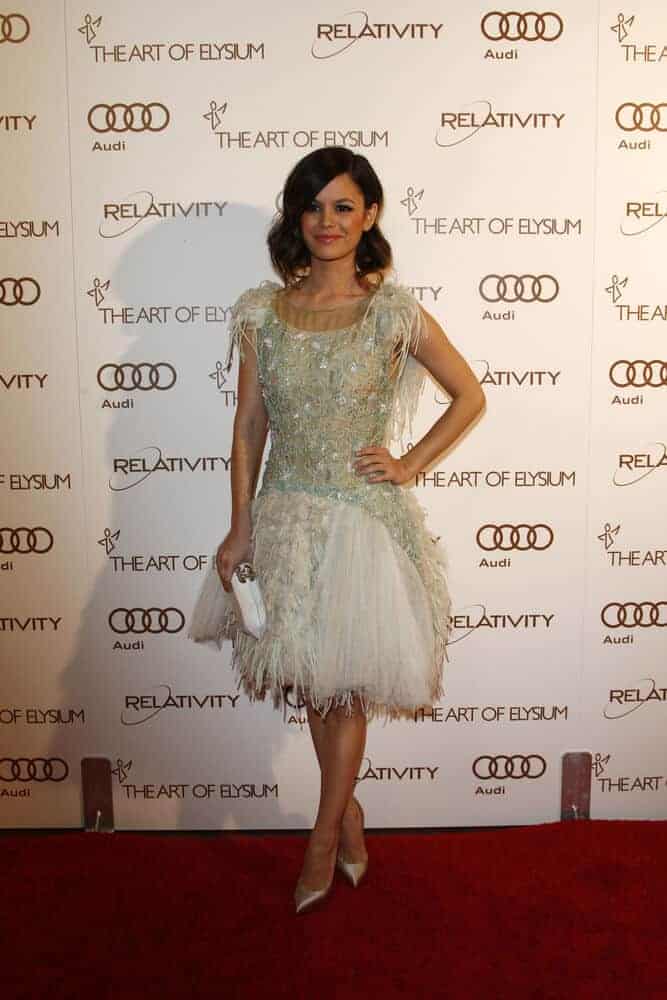 Rachel Bilson looked charming in a wavy bob during the 2012 Art of Elysium Heaven Gala at Union Station.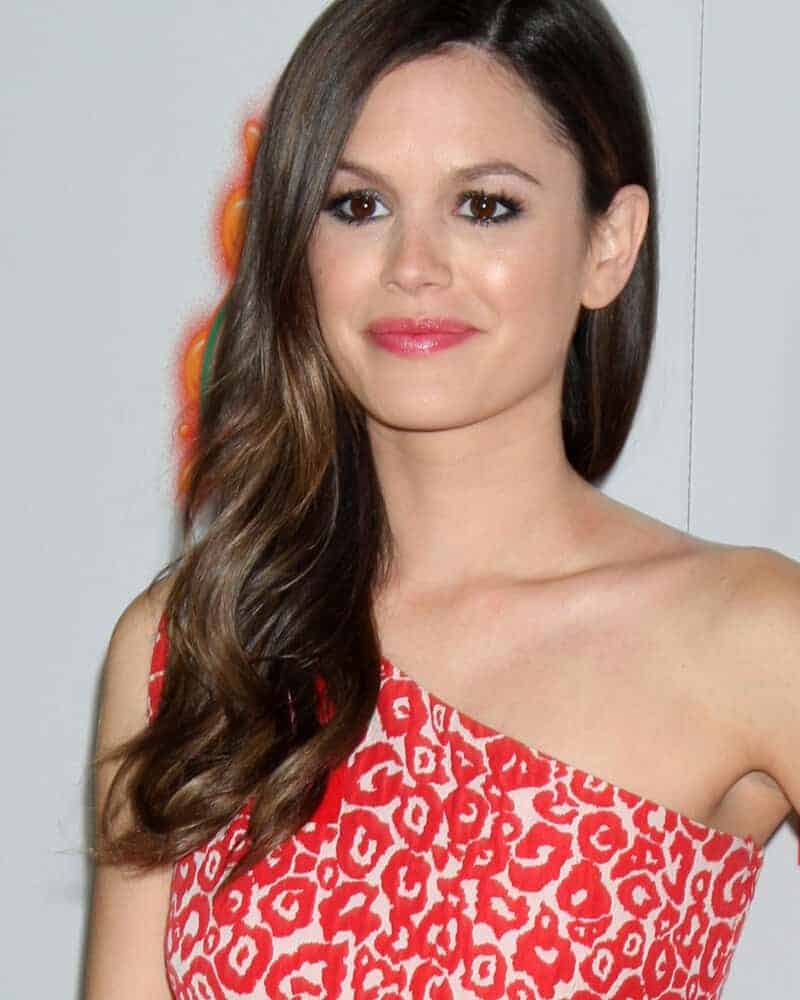 Rachel Bilson is such a wonder with this side-swept, loose waves she wore during the premiere of "Fun Size" at the Paramount Theatre, Hollywood, October 25, 2012.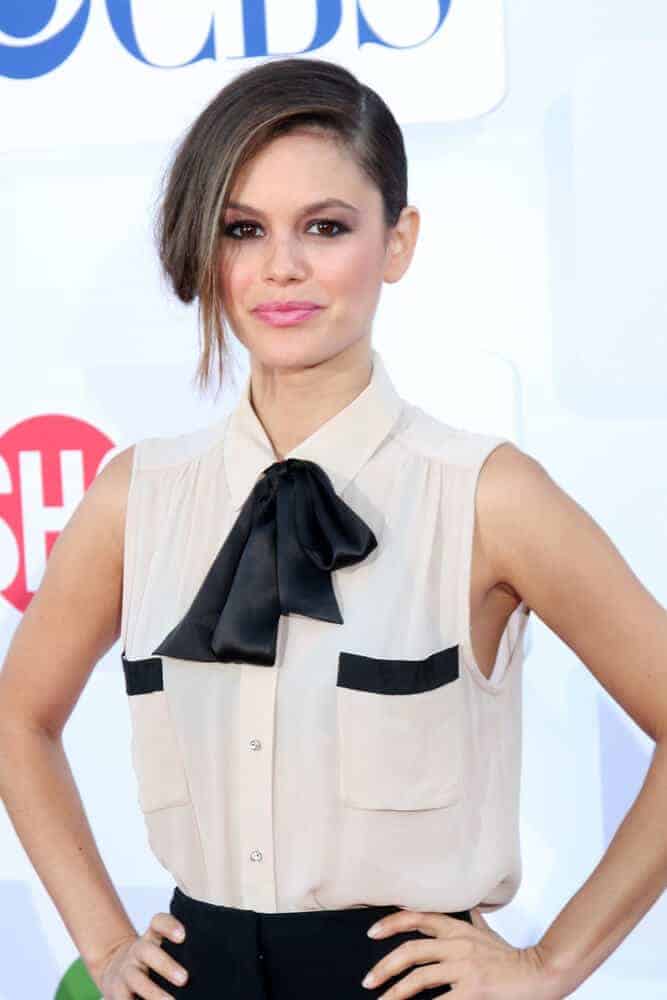 Rachel Bilson looking pretty and fab with this side-swept upstyle that exhibited her feminine side during the CBS, CW, and Showtime 2012 Summer TCA party, July 29, 2012.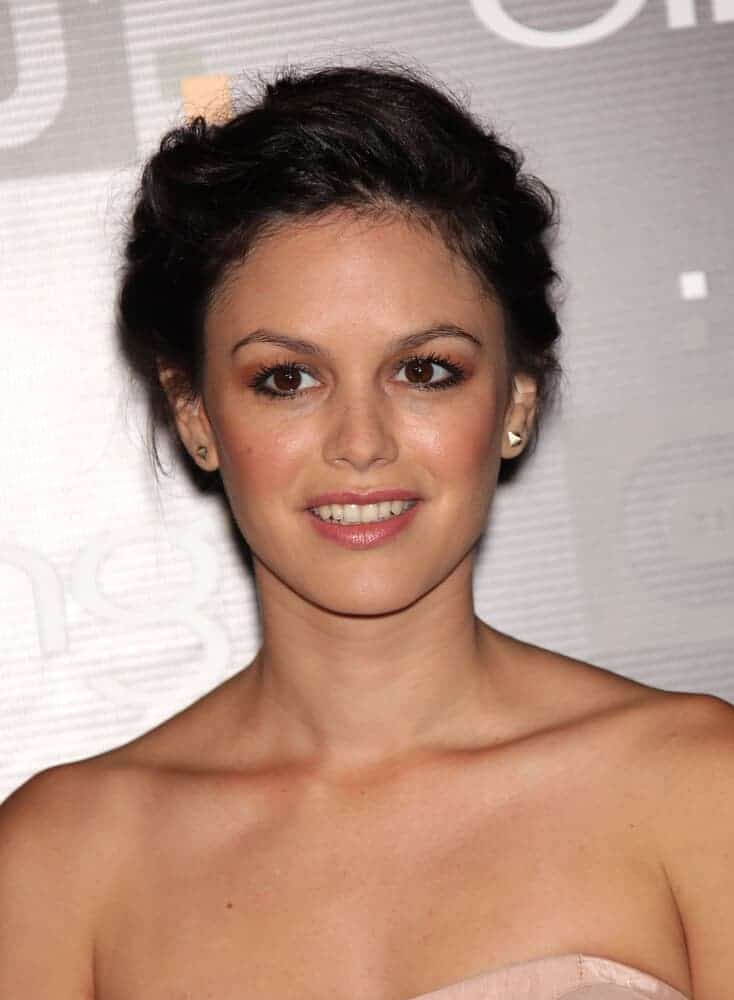 Rachel Bilson rocked the 2011 CW Premiere Party with an elegant upstyle and neutral-toned makeup.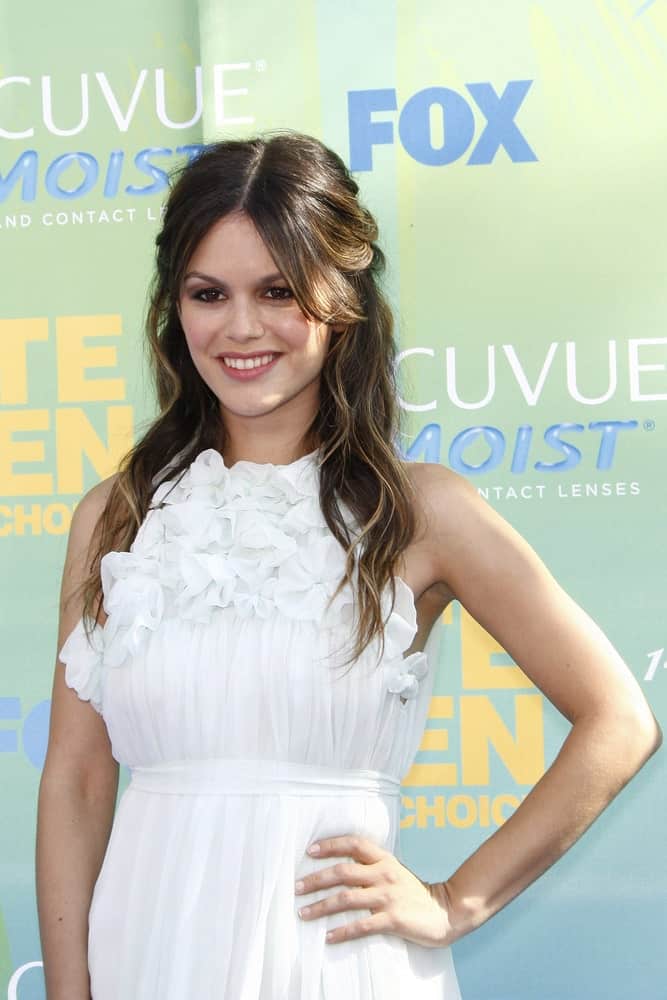 Rachel Bilson showcased an exquisite look flaunting her wavy highlighted hair in a half-up hairstyle. She complimented it with a white halter dress that was worn at the 2011 Teen Choice Awards held last August 7th.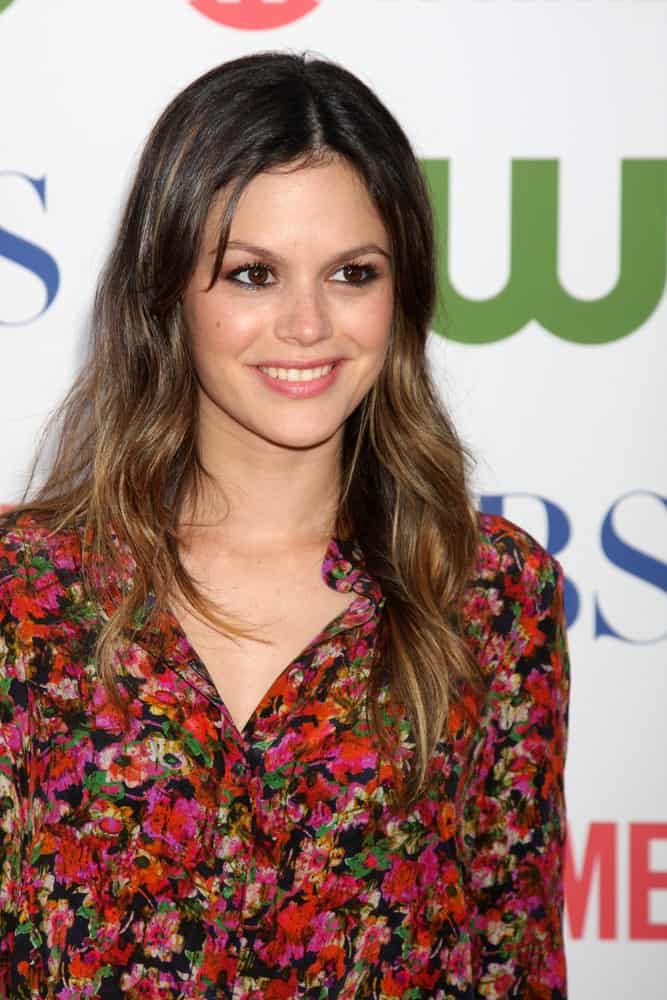 The actress was seen at the CBS TCA Summer 2011 All Star Party at Robinson May Parking Garage on August 3, 2011, in a floral top and tousled highlighted hair. It was center-parted with subtle dark roots showing up.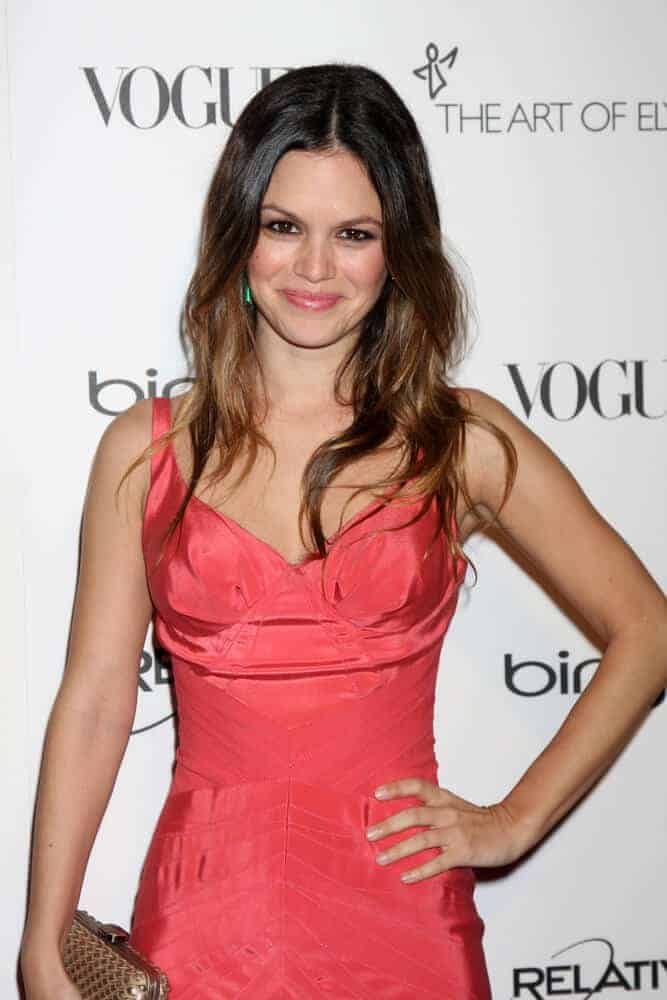 Rachel Bilson looking fresh and young in this center-parted, carefree and loose curls she wore during the Art Of Elysium 'Heaven' Gala 2011 at The California Science Center Exposition Park.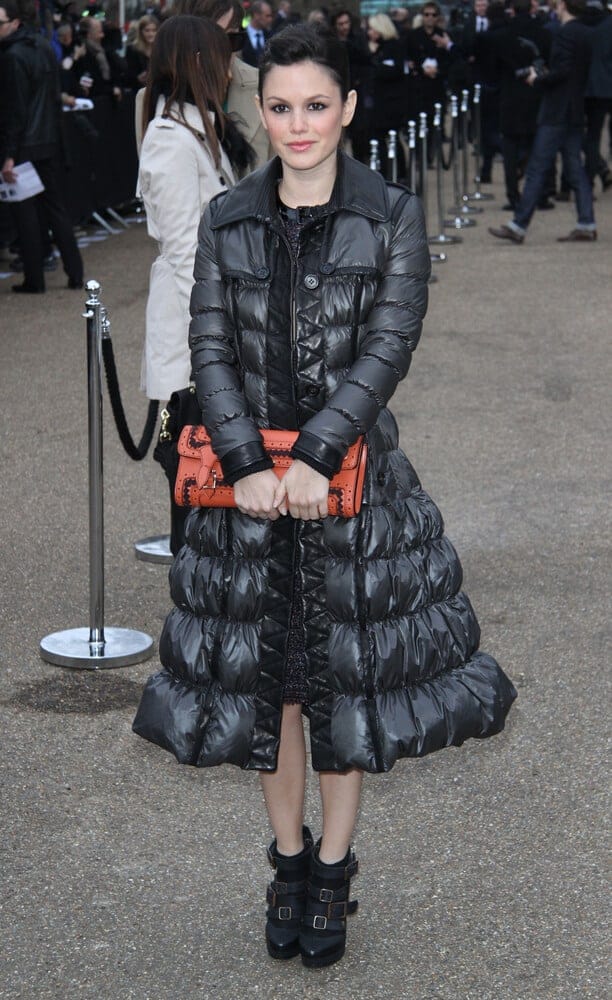 Rachel Bilson is such a head-turner with her vintage hairstyle she wore last Feb 21, 2011 at the Burberry Prorsum Fashion Show.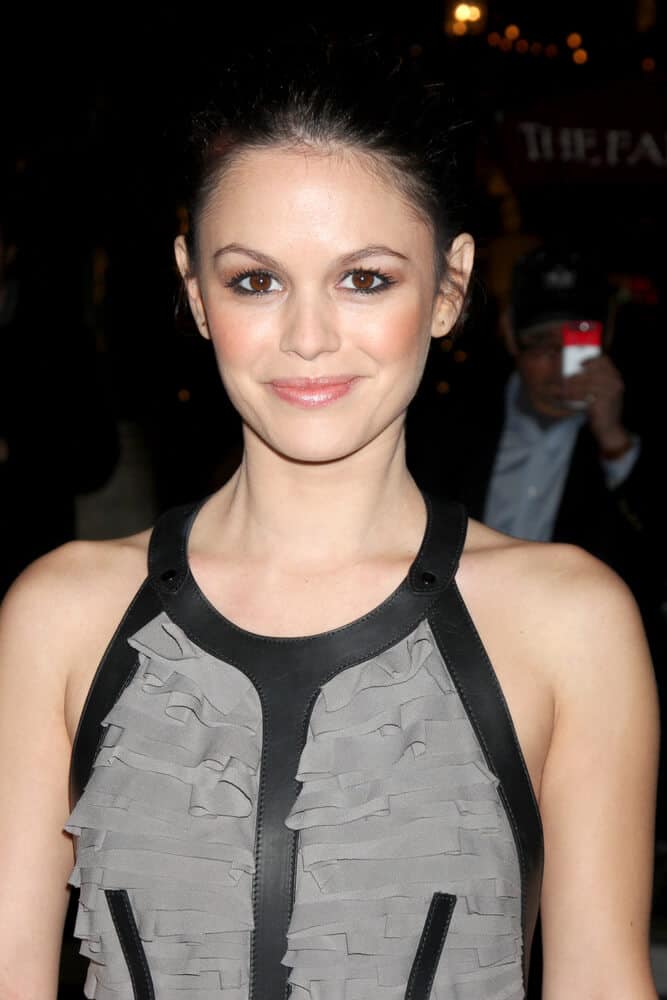 Rachel Bilson sporting a neat and polished bun during the LA Premiere of "Waiting For Forever" last February 1, 2011.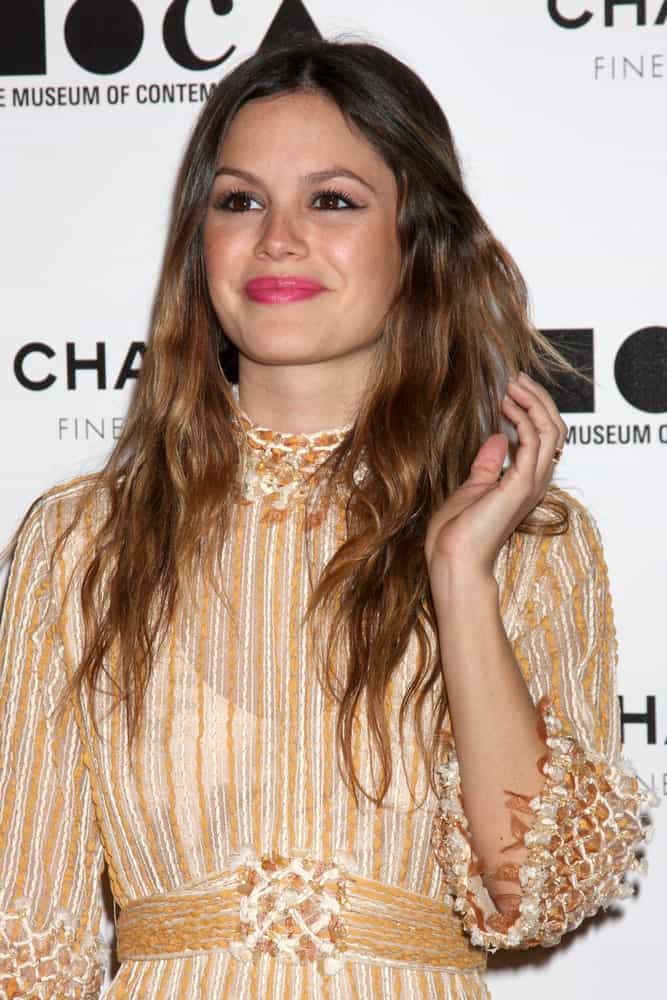 The actress exhibited her long wavy locks with subtle layers and highlights at the MOCA's Annual Gala "The Artist's Museum Happening" 2010 last November 13th. It was paired with a charming yellow striped dress that flatters her skin tone.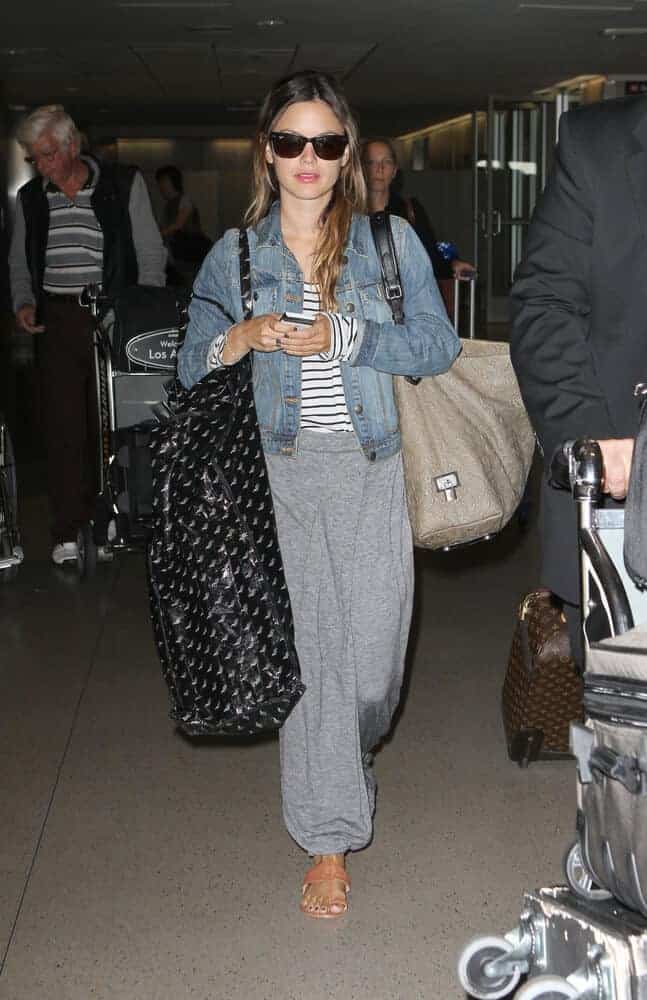 Rachel Bilson with a center-parted bedroom hair as seen at LAX Airport, September 14, 2010, in Los Angeles, California.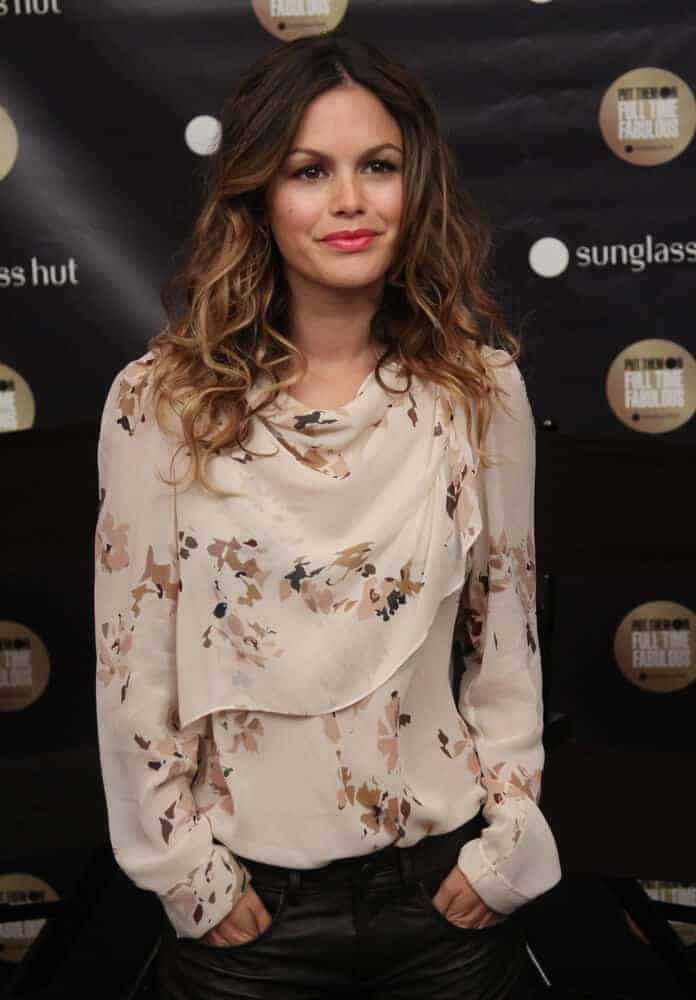 Rachel Bilson sporting center-parted, tousled curls during the Mercedes-Benz Fashion Week, September 10, 2010, in New York City.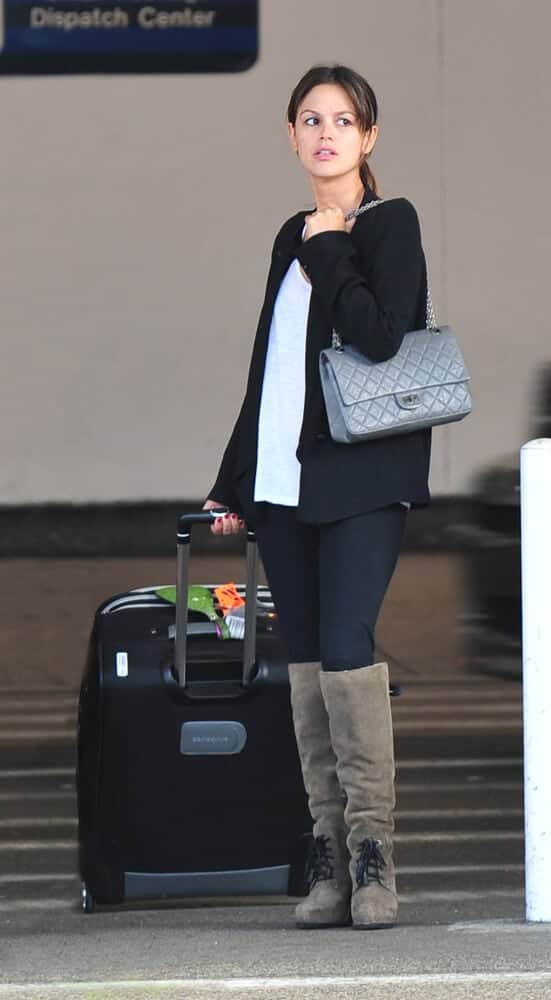 Rachel Bilson is such a beauty even with a simple ponytail as seen at LAX airport on May 21, 2010.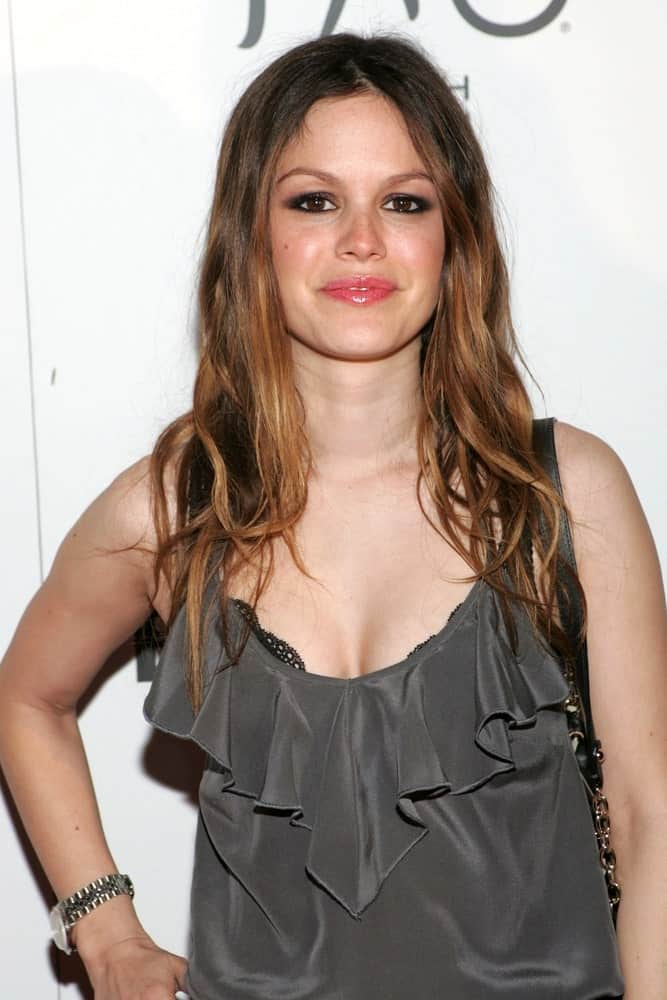 The actress rocked a loose tousled hairstyle that perfectly goes with her ruffled top worn at a public appearance for Express REROCK DENIM Launch last April 10, 2010.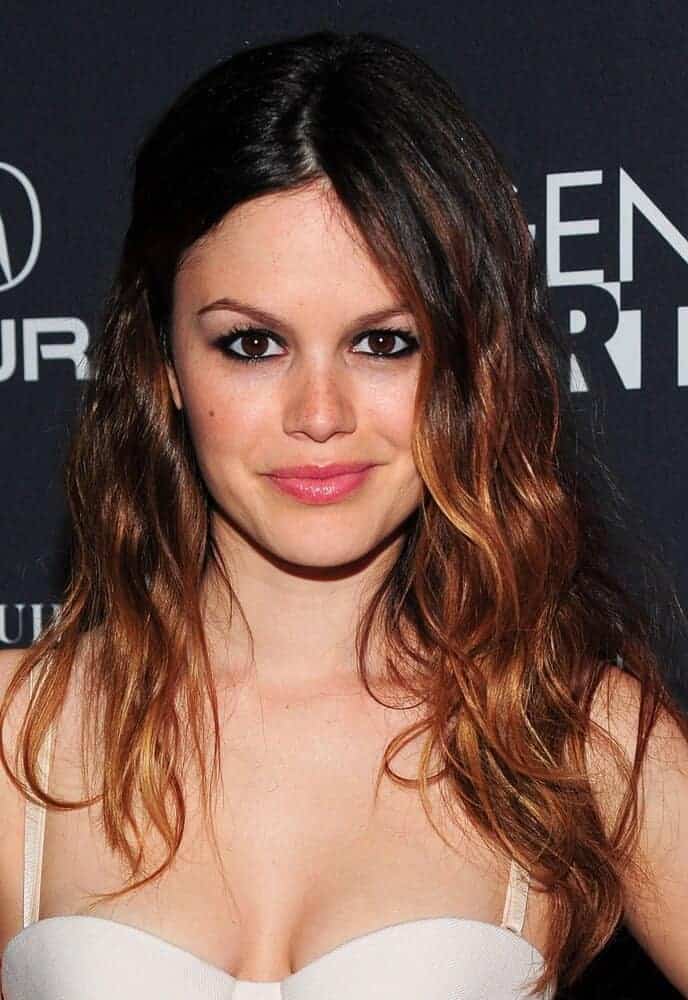 Last April 8, 2010, Rachel Bilson attended the Waiting for Forever Gen Art Film Festival Premiere in her typical messy hair with one side pinned for style.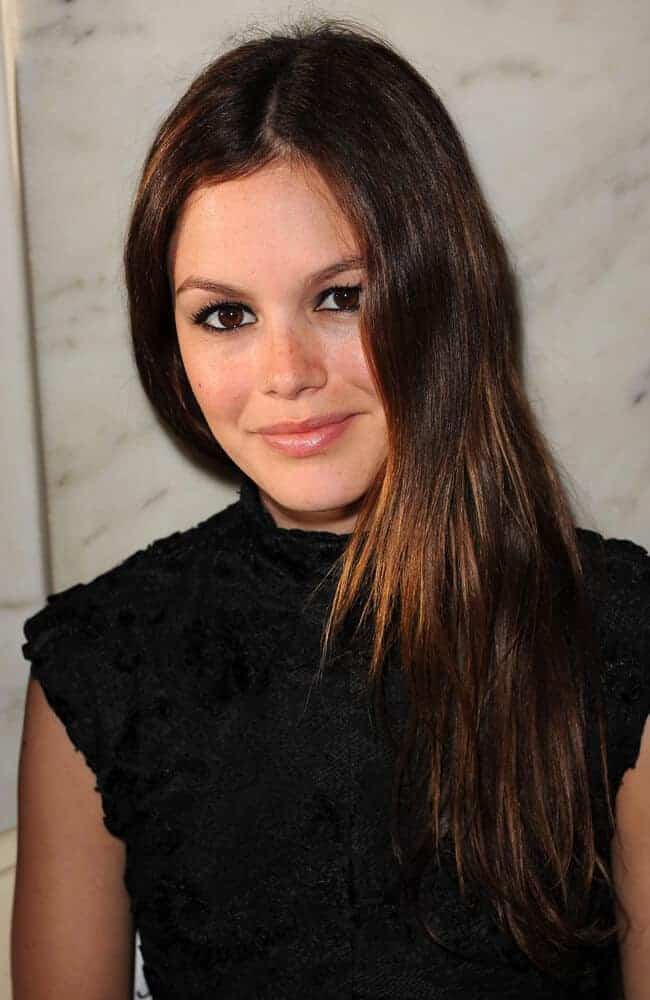 Rachel Bilson looked so expensive in her side-swept long and thin hair when she attended the Jill Stuart Spring/Summer 2010 Fashion Show.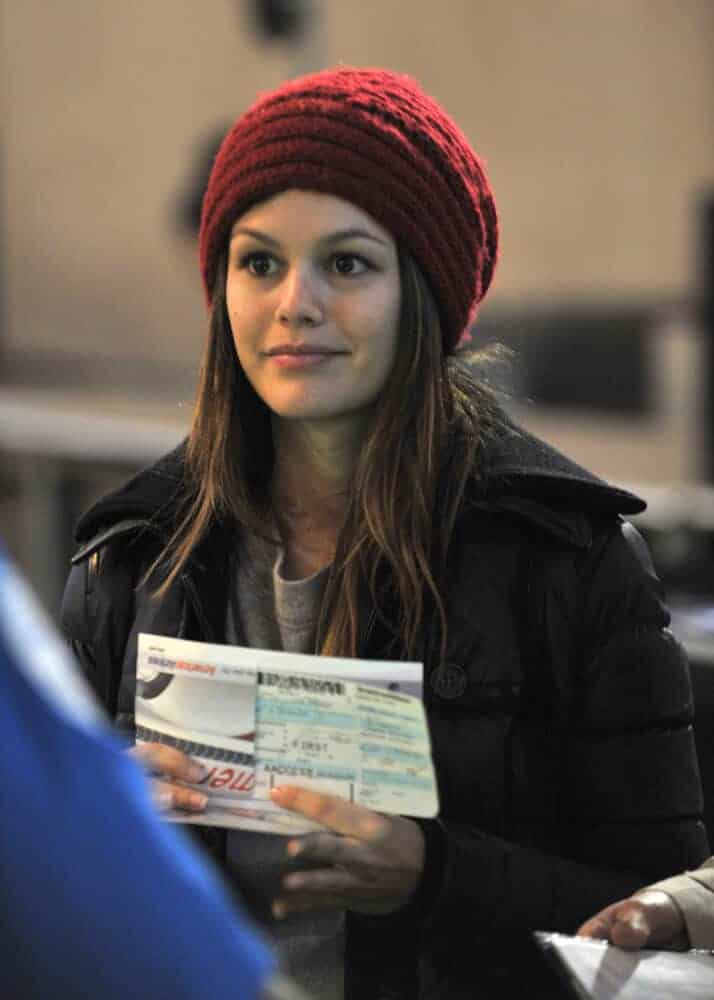 Rachel Bilson sporting a hipster look with her messy, long hair and a beanie as seen at LAX, February 19, 2010 in Los Angeles, California.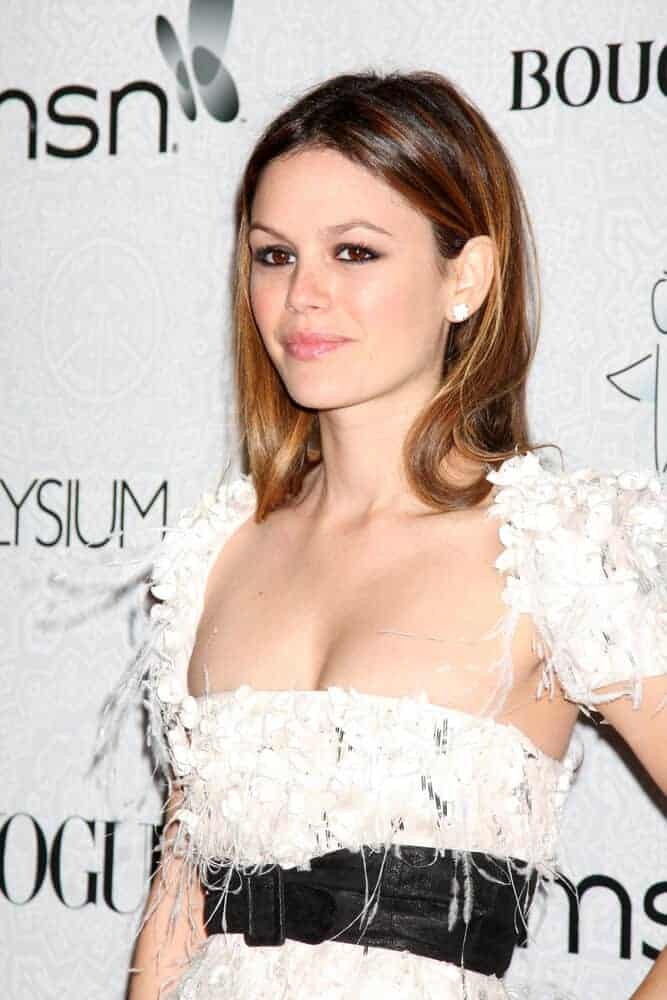 Rachel Bilson flaunting her shiny, copper-highlighted straight hair at the 3rd Annual Art of Elysium Gala on January 16, 2010.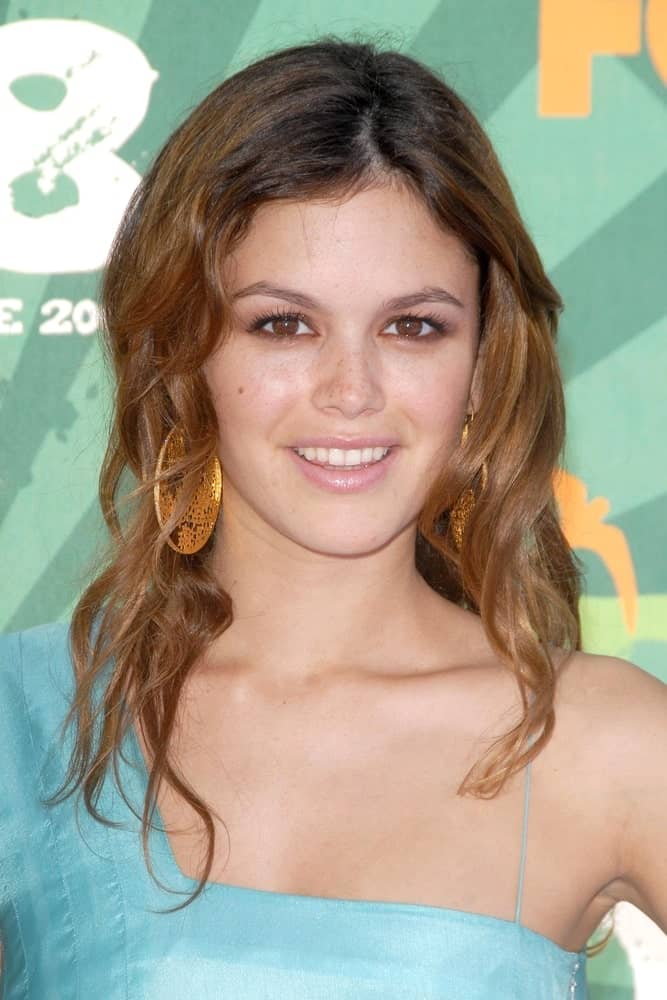 Rachel Bilson looked charming in a blue dress paired with Amrapali earrings that she wore during the 2008 TEEN CHOICE AWARDS on August 3, 2008. The look was completed with a permed hairstyle that's center-parted.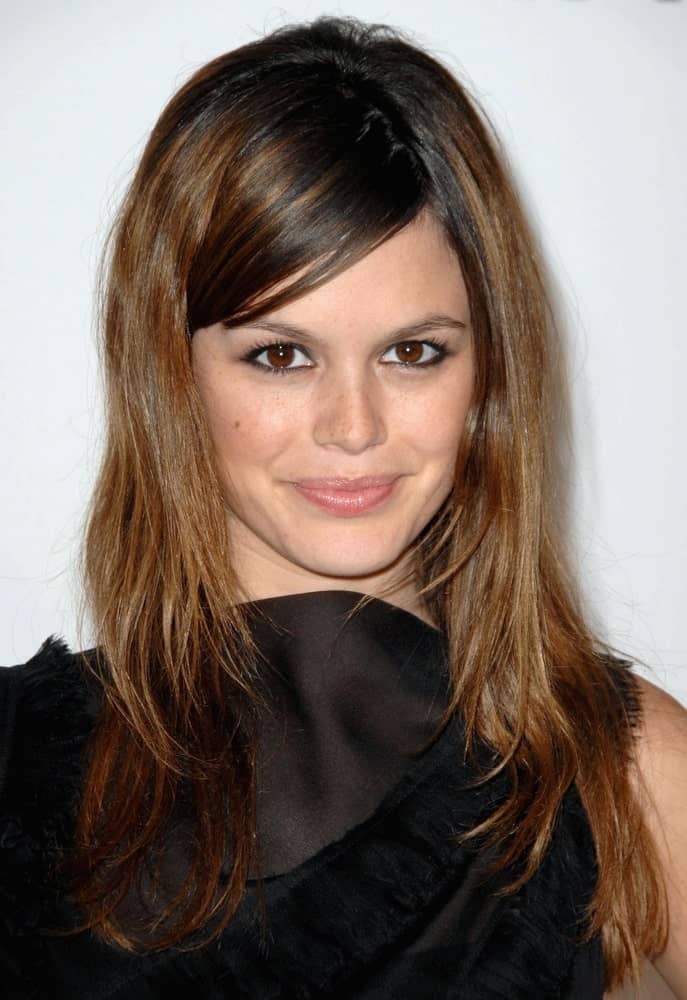 The actress was seen at the Grand Opening Chanel New Concept Boutique last May 29, 2008 in a chic black dress and layered hair with side-swept bangs.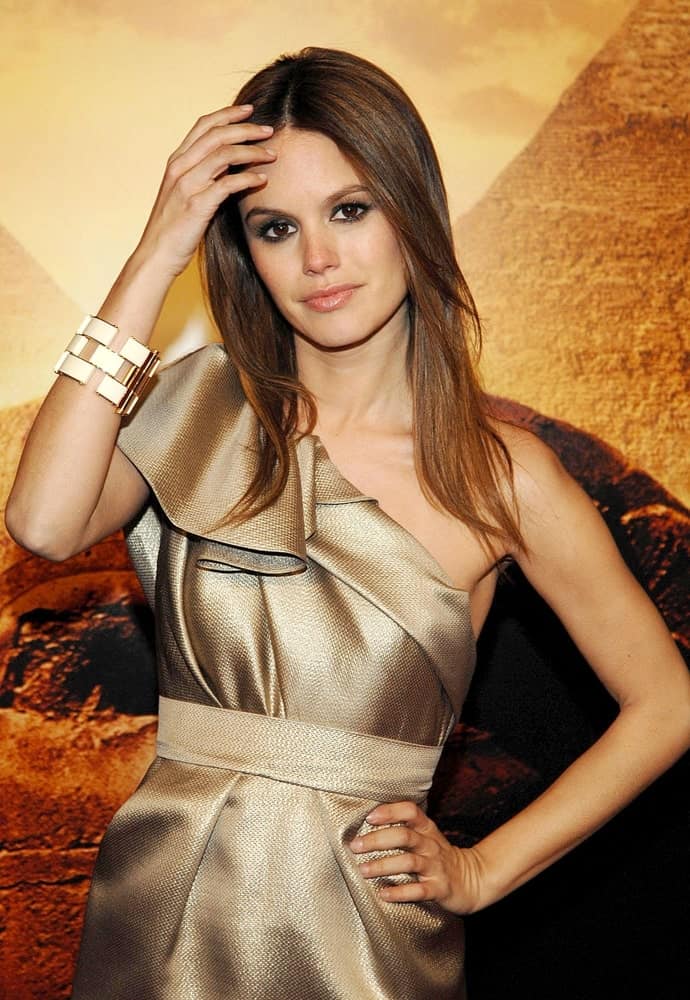 The actress looked ravishing in a Monique Lhuillier dress and Juicy Couture bracelet worn at JUMPER Premiere, Ziegfeld Theatre, New York on February 11, 2008. It was completed with a simple, loose hairstyle and smoky eyes softened with a nude lipstick.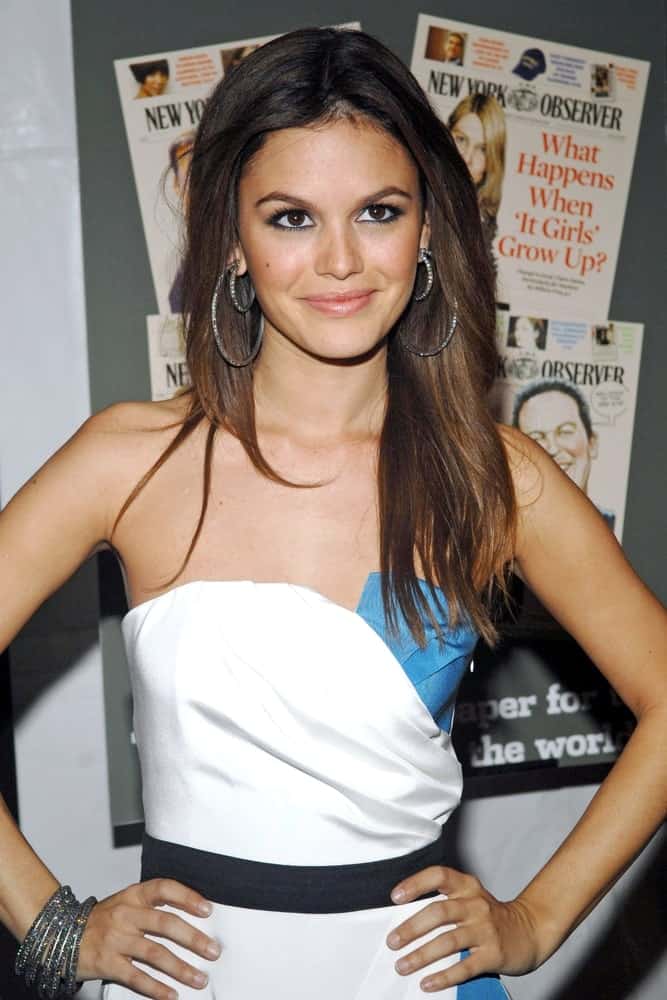 Rachel Bilson flaunted her tousled center-parted hair at The New York Observer Hosts the Premiere of AWAKE last November 14, 2007. She finishes the look with a trendy tube dress and statement accessories.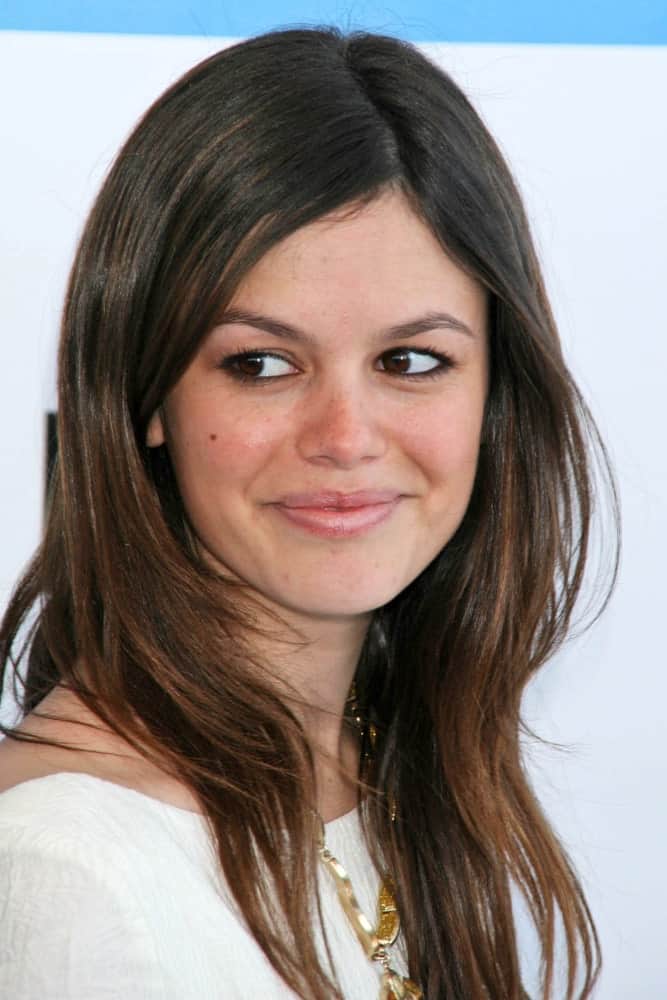 The actress displayed an innocent aura showcasing her layered locks with dark roots that dominate the auburn hues of her hair. This was taken during the 2007 Film Independent's Spirit Awards on February 24, 2007.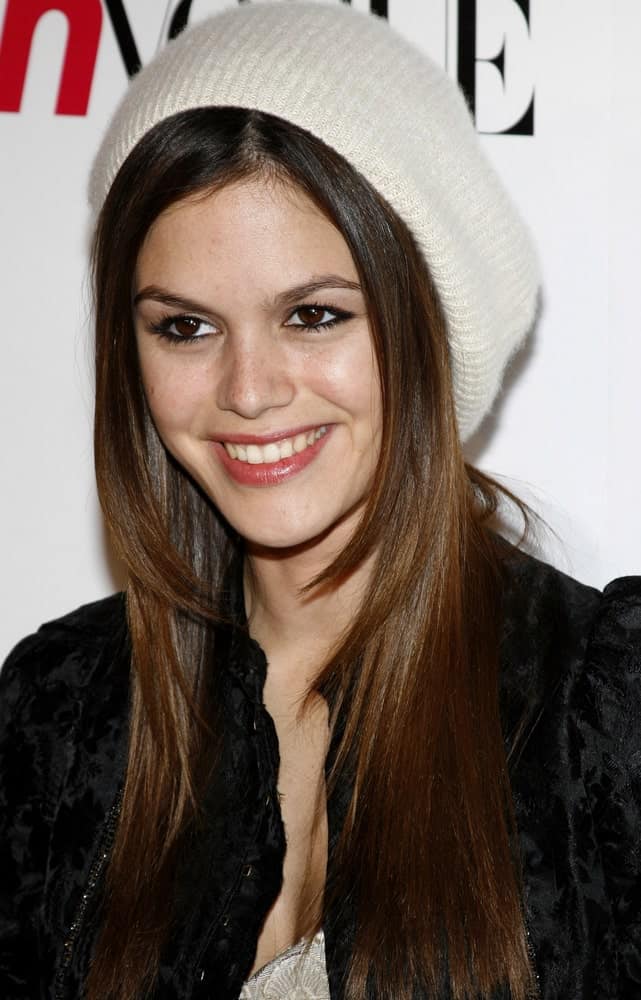 Charming Bilson looked pretty in a beanie that accentuates her sleek layered hair worn during the Teen Vogue Young Hollywood Issue Party last September 20, 2006.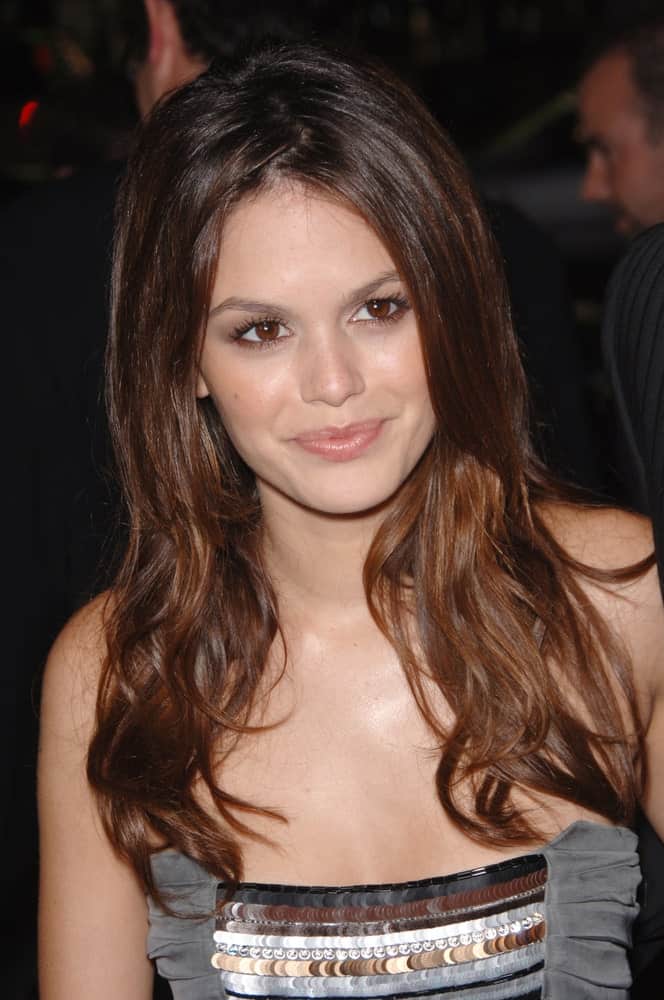 The actress arrived at the Los Angeles premiere of her new movie "The Last Kiss" on September 13, 2006, with her messy waves and a gorgeous tube dress softened with natural-looking makeup.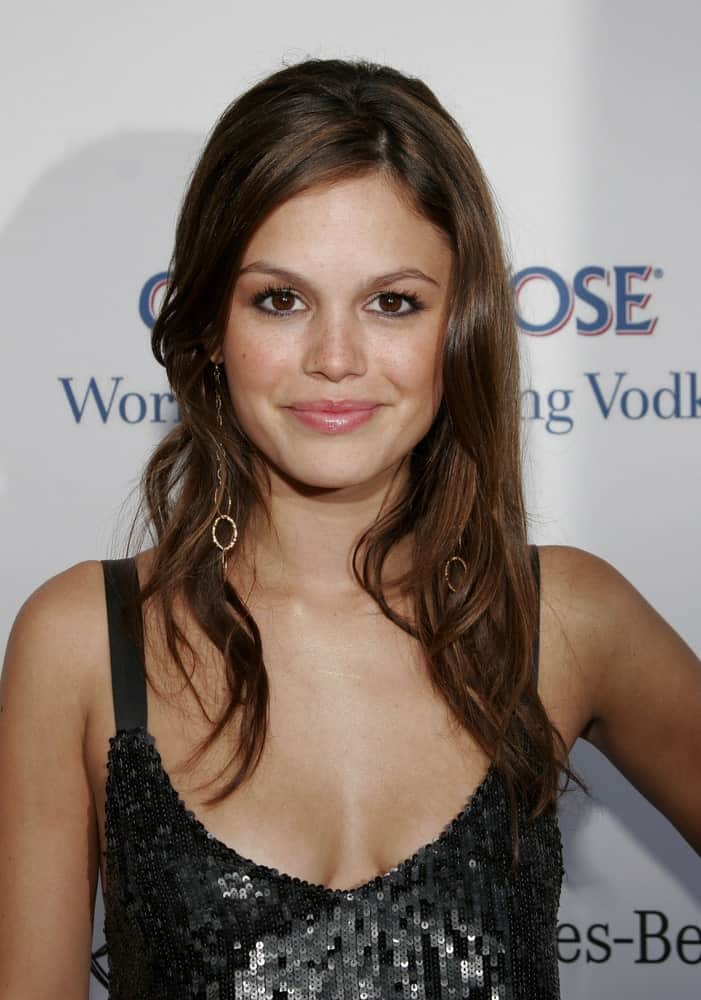 Rachel Bilson rocked a trendy and chic look in a black sequined top along with her fine brown hair delicately curled. This look was worn during the Chrysalis' 5th Annual Butterfly Ball held on June 10, 2006.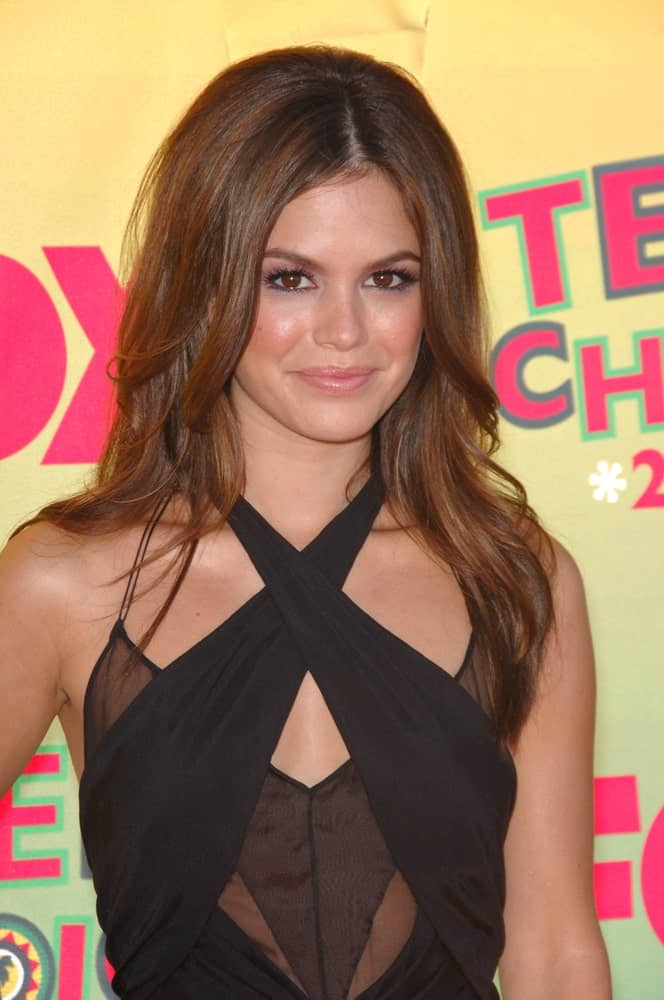 The actress flaunted her gorgeous auburn waves cascading down her shoulders during the 2006 Teen Choice Awards at Universal City last August 20, 2006. A black halter dress completed her stunning look.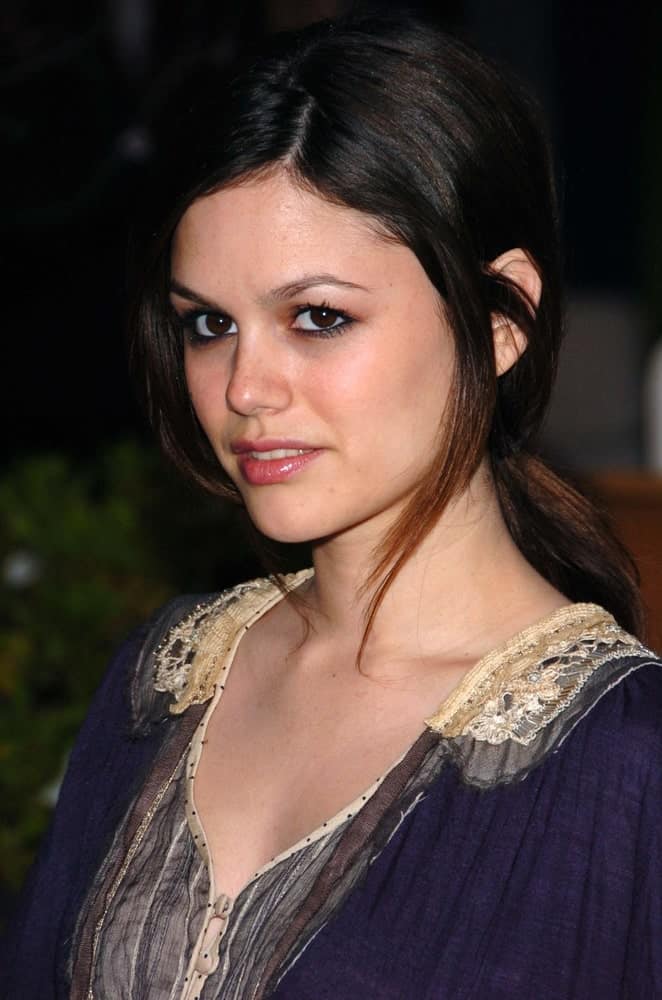 The actress was seen at the 35th Birthday Celebration for Travel and Leisure Magazine in W Hotel on April 19, 2006, with a low-tied ponytail incorporated with thick side tendrils.
Sweet Bilson at the Los Angeles premiere of "Thank You For Smoking" last March 16, 2006, sporting a hippie look with a messy bun hairstyle accentuated with a nice headband.