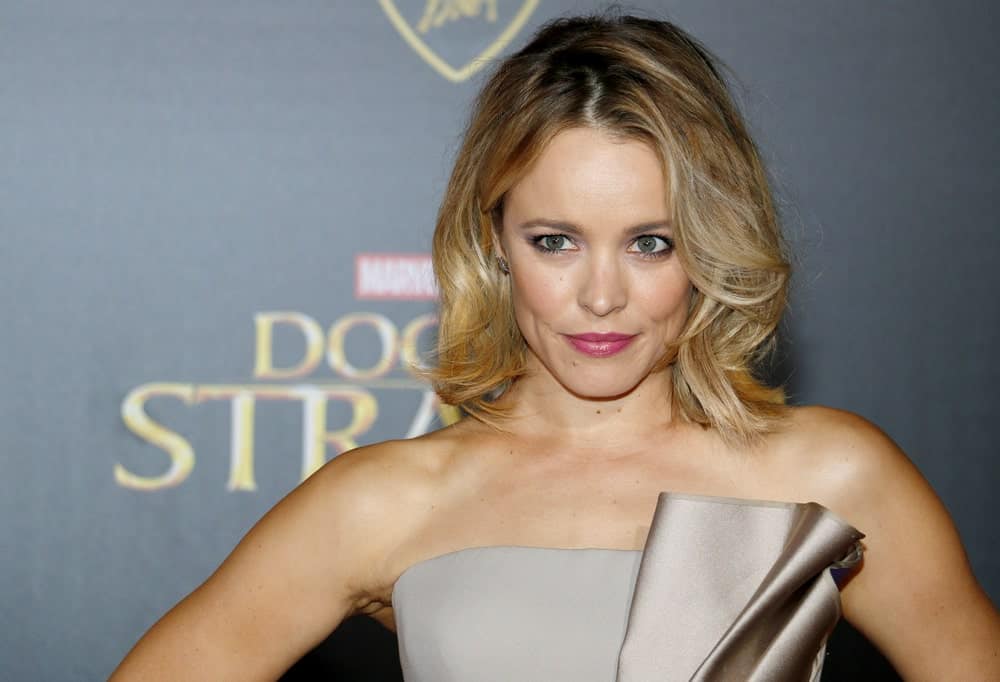 Rachel McAdams is a Canadian actress born in London, Ontario. Before making it big in Holywood, she first started acting in Canadian television. Soon enough, the actress has become popular for her versatility and is considered one of the Hollywood elite.
At age 4, Rachel was a competitive figure skater and discovered acting at age 12. This is when she saw a children's theater group performance and told her mom that she had to be in it and would die if she wasn't. Fortunately, her parents fully supported her and let Rachel joined the Original Kids Theater in her hometown. She acted in local productions through high school and went on to study theater at York University in Toronto.
While studying at York, she was able to make her first TV appearance in an MTV drama called "Shotgun" where she played the role of Beth Swanson. In the same year, she made her debut in a comedy movie "My Name Is Tatino" which came out in 2002. She then moved to Los Angeles and was quickly cast as a lead alongside Rob Schneider in the comedy film "The Hot Chick".
In 2004, Rachel's breakout role came when she got the role of Regina George, a popular high school student in the film "Mean Girls". She appeared with co-stars Lindsay Lohan and Amanda Seyfried. Not long after that, Rachel had another breakout role in the romantic drama film "The Notebook". She has demonstrated her versatility which caught the public's eyes earning her two MTV Movie Awards in 2005 – breakthrough female for "Mean Girls" and best kiss for "The Notebook".
The talented actress' versatility can also be seen in her gorgeous tresses. With various roles come various hairstyles. She's fearless when it comes to hair colors. She's not afraid to take risks even if it means lightening her naturally brown hair or dyeing her blonde locks pink. She's indeed an inspiration.
Can't get enough of Rachel McAdam's hair? Check out her evolving hairstyles over the years.
Photos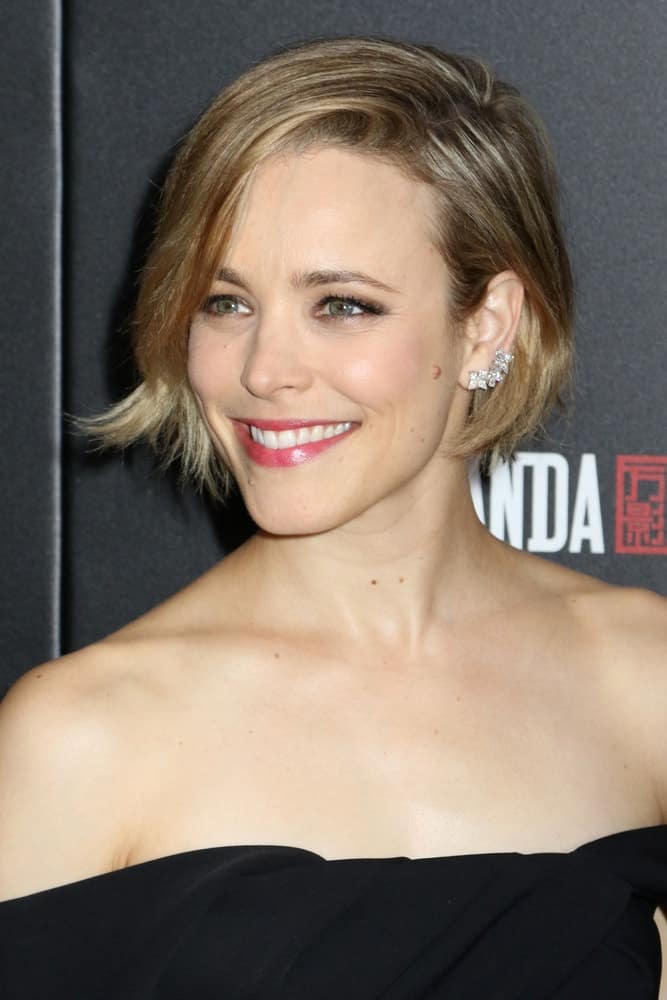 Rachel McAdams shimmers in a sleek chin-length bob haircut that works wondrously well with her black off-the-shoulder gown at the premiere of "Southapaw".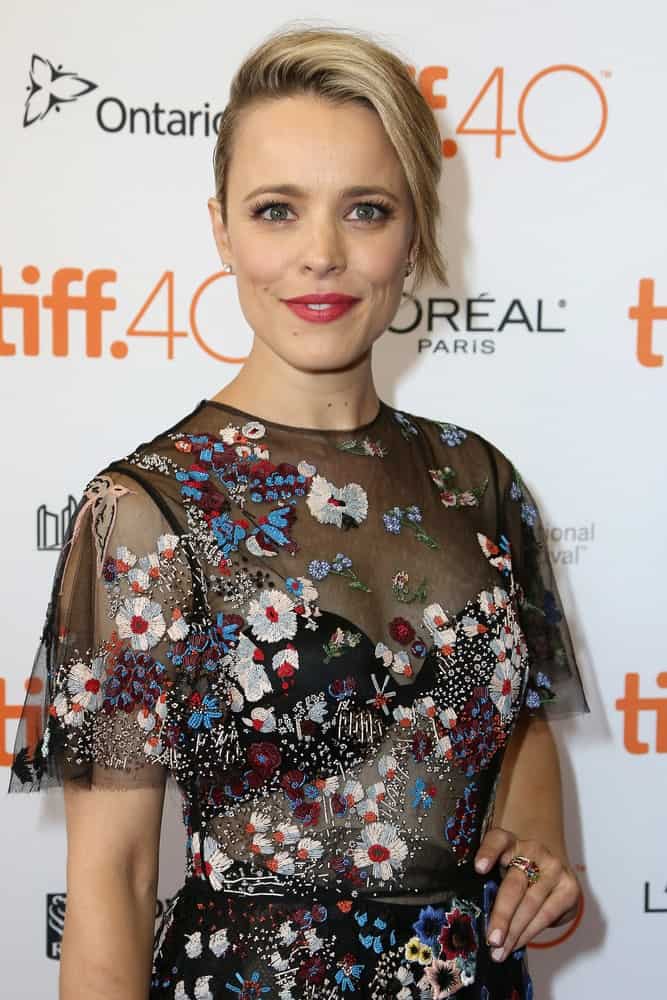 Rachel McAdams looked resplendent in a floral maxi sheer Valentino dress and made a nice change to her hair by wearing a textured twist updo with side swept bangs at the premiere of her movie 'Spotlight' during the 2015 Toronto International Film Festival at Princess of Wales Theatre.