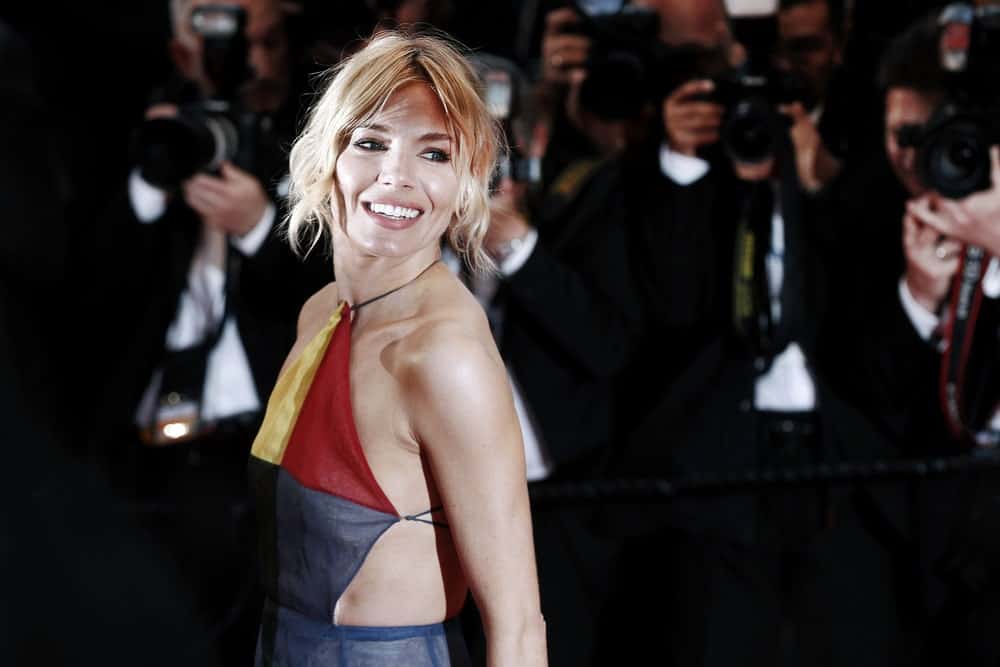 Sienna Miller is one of the successful models and actresses in the fashion world. She has appeared in a number of hit movies throughout her career. Her name skyrocketed in the movie "Alfie" (2004) for her supporting role with Jude Law which is her partner at that time. She also earned fame in the movie "Interview" (2007) with her portrayal of a starlet alongside Steve Buscemi.
After a year, she starred in the biopic movie "The Edge of Love" where she played the role of Dylan Thomas' wife, Caitlin Macnamara. The movie earned her award nominations. She was also notable for her roles as Tippi Hedren in the television film "The Girl", Taya Renae Kyle in the biographical war film "American Sniper" and Nina Fawcett in the adventure drama film "The Lost City of Z".
Siena developed an interest in modeling and acting at a very young age. She must have gotten the inspiration from her mother, Josephine, who was also a model in her time. Her father, Edwin, on the other hand, was an American banker who changed his profession as a dealer of Chinese Art. Although born in New York City, Sienna was raised in London when they moved there when she was one year old.
Sienna started her career as a photographic model at an early age. She signed with the modeling agency, Select Model Management, in London and modeled for Coca Cola, Italian Vogue, Gucci, American Vogue, and so on. In 2003, she also posed for Pirelli Calendar and signed the contract with Pepe Jeans London in 2006.
Model Sienna was also an ambassador for BOSS Orange women's perfume in 2009. In 2017, she was featured in the cover of Harper's Bazaar, Allure Magazine, and Various Covers Magazine.
Sienna became a global style icon with her great sense of fashion. She was famous for sporting a boho-chic style and experimental approach to her gorgeous locks. While she is most known for her long and loose tresses, Sienna has also played with colors and dramatic cuts that accentuate her facial features.
Check out Sienna Miller's trendy hairstyles over the years.
Photos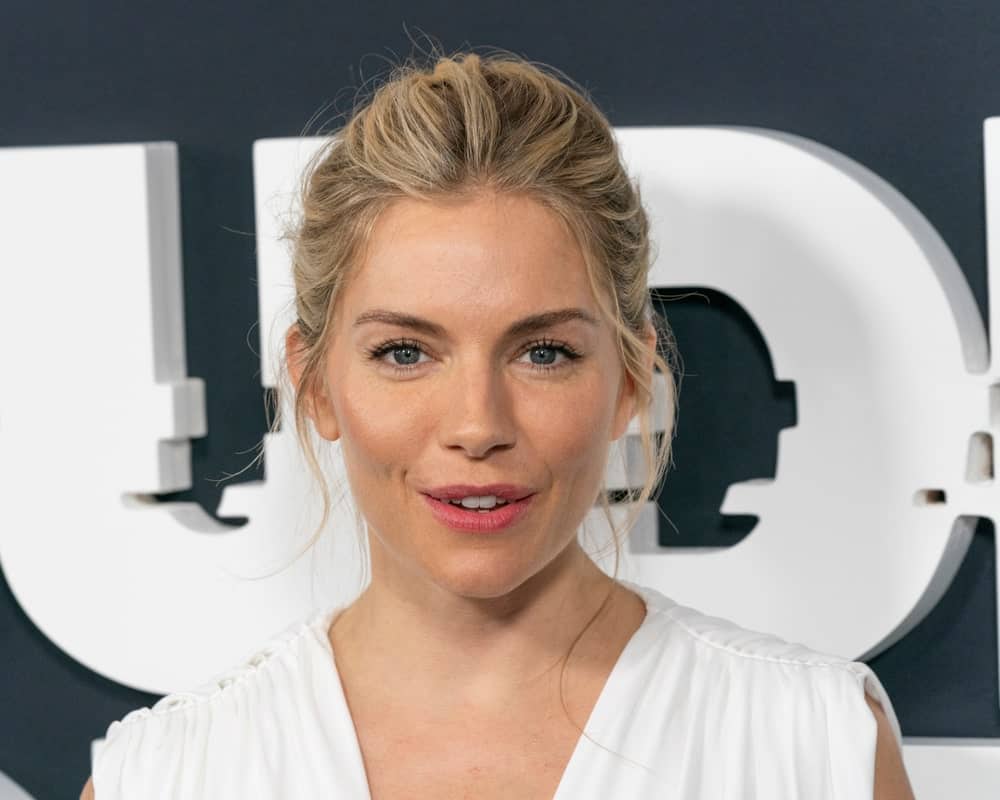 Sienna Miller is a goddess in this brushed back upstyle with loose strands at the Showtime network premiere of The Loudest Voice on June 24, 2019. She completed the look with a white dress by Oscar de la Renta.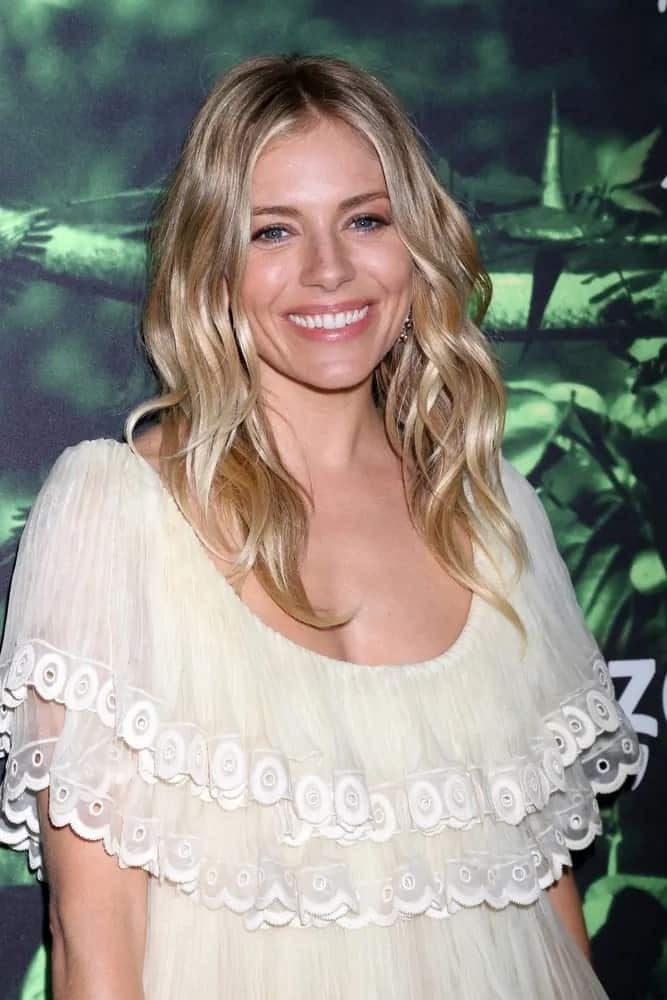 Sienna Miller was the ultimate boho in her lemon frill dress and beachy loose waves as she attends the "The Lost City of Z" Premiere on April 5, 2017.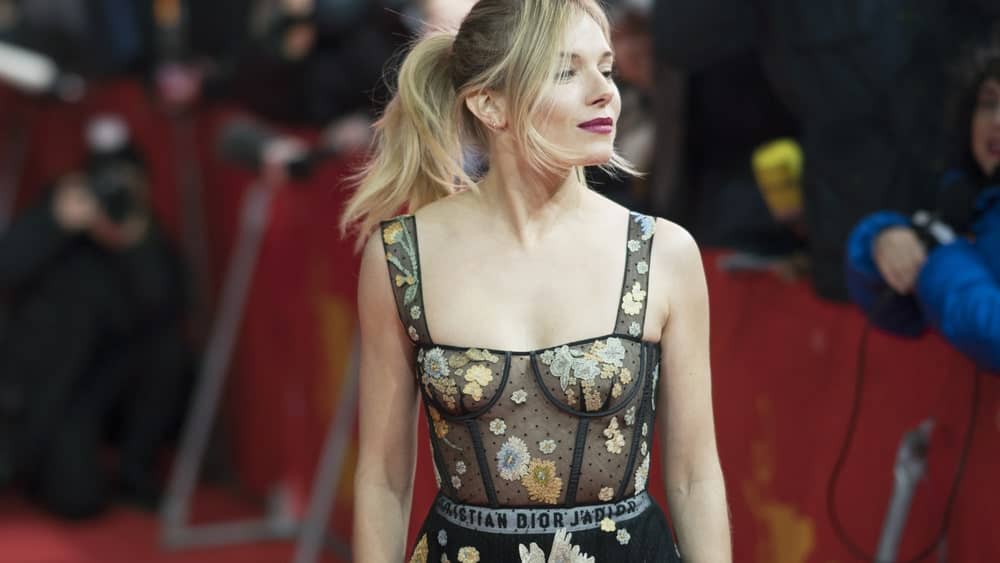 Sienna Miller complements her ponytail hairstyle with long bangs at the 67th Berlinale International Film Festival last February 14, 2017.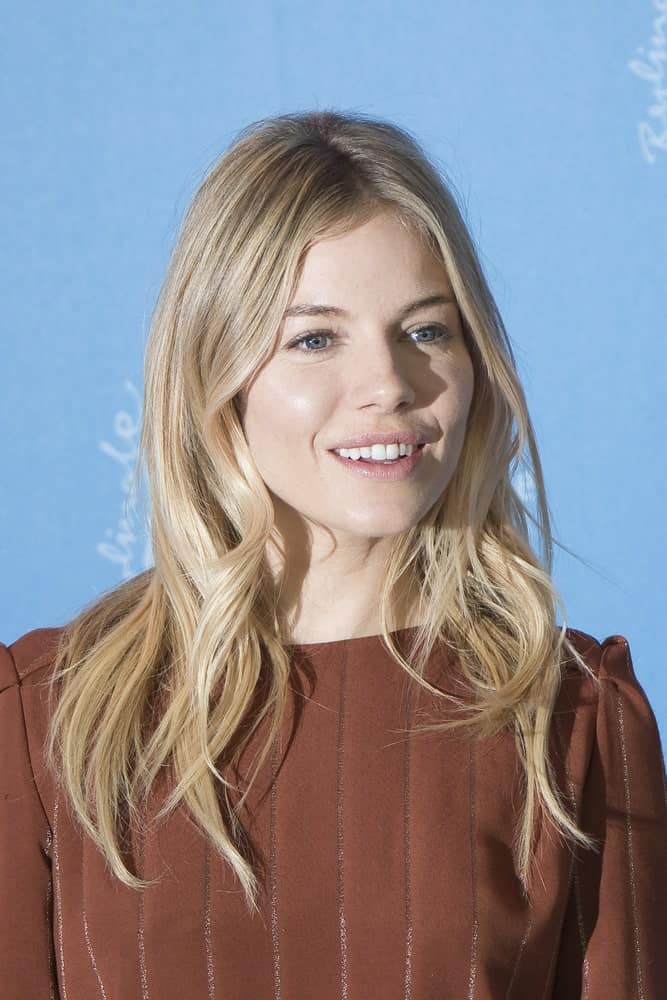 Sienna Miller unleashed her cute and charming side in center-parted loose hairstyle with subtle waves at 'The Lost City of Z' press conference last February 14, 2017.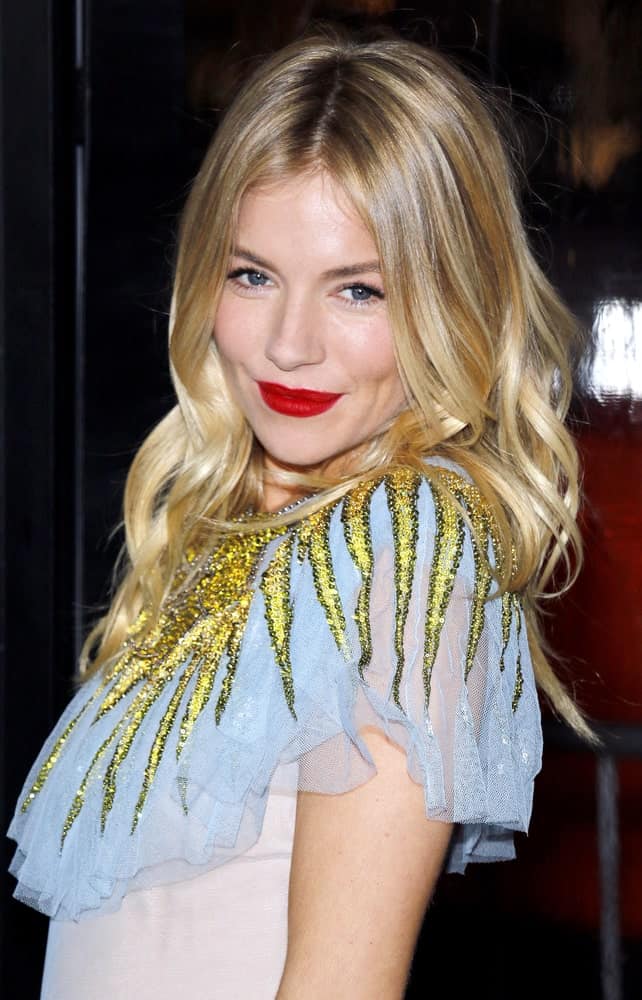 Sienna Miller wears a Gucci lampshade dress as she left her sleek blonde hair down into loose middle-part waves during the Los Angeles premiere of 'Live By Night' on January 9, 2017.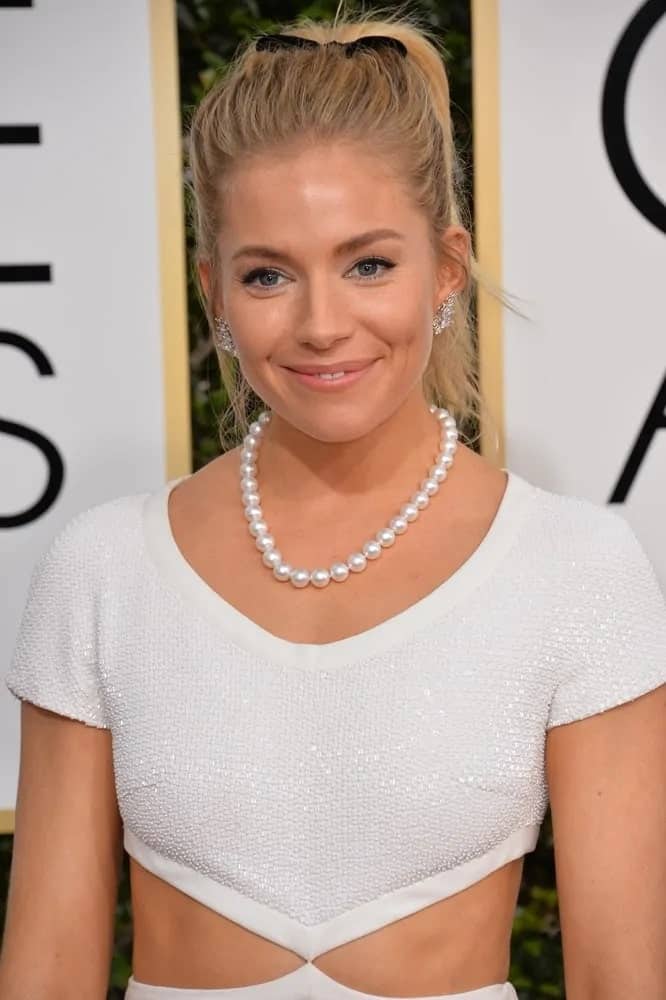 Sienna Miller boasts her toned abs in a white cut-out gown teamed with slicked back high ponytail accentuated with a bow as she attends the 74th Golden Globe Awards on January 8, 2017.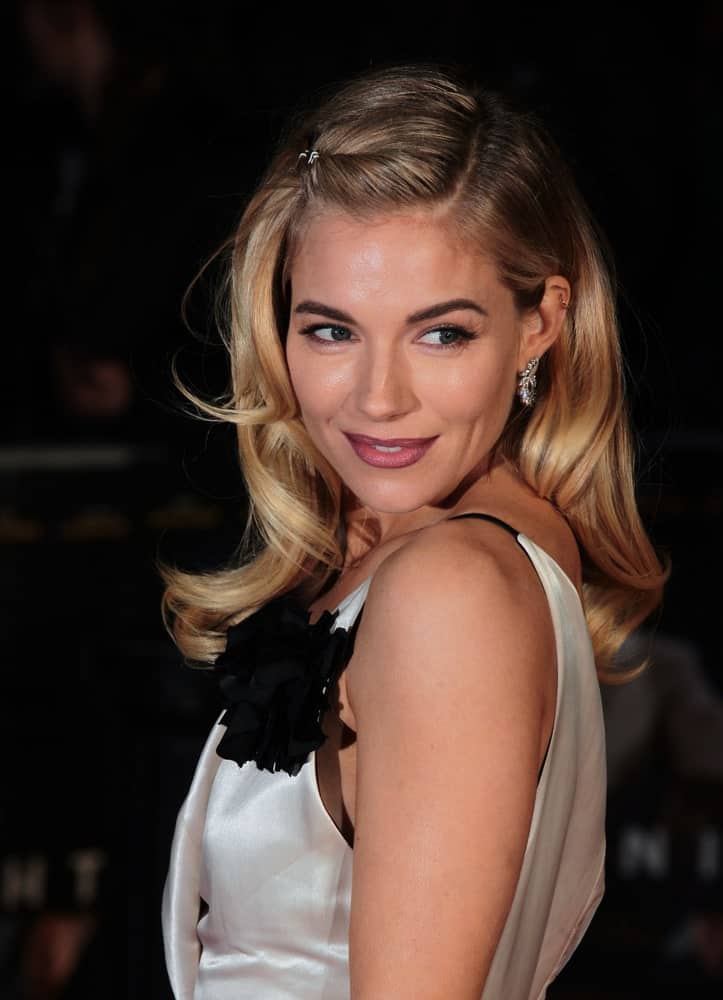 Sienna Miller looks sensational wearing her silky monochrome dress and her blonde waves were styled in a loose side-part with one side pinned up as she attends the Live By Night European film premiere on January 11, 2017.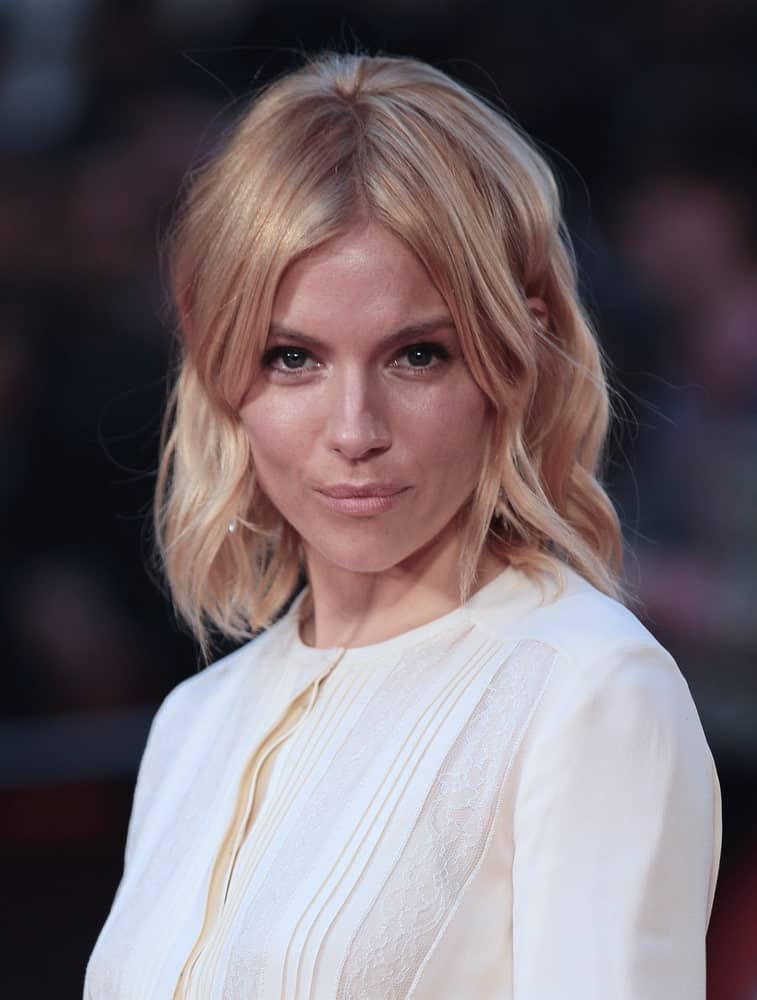 Sienna Miller arrived for the High-Rise premiere on October 9, 2015, with a pinned shoulder-length hairstyle complemented with curtain bangs.
Sienna Miller was polished in a cerulean blue gown and her oval face is flattered by her wavy bob hairstyle with a few pieces center-parted and twisted at the top as she attends the closing gala for the 68th Festival de Cannes on May 24, 2015.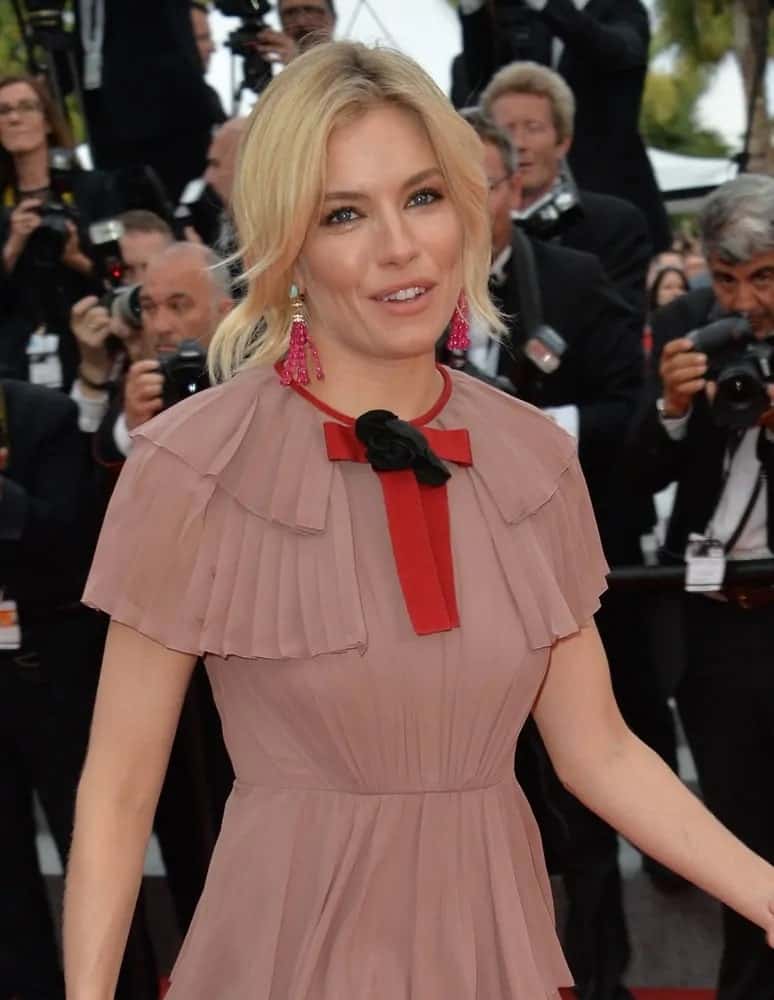 Sienna Miller exhibits a stunning aura in a flattering long, layered rose pink gown and finished her look in a messy center-part low bun hairstyle with a few strands framing her face as she attends the gala premiere for "Macbeth" on May 23, 2015.
Sienna Miller made a surprising appearance in a black semi-sheer gown featuring a dramatic cape. Her double braid bun hairstyle complements her elegant outfit during the 'Carol' premiere held on May 17, 2015.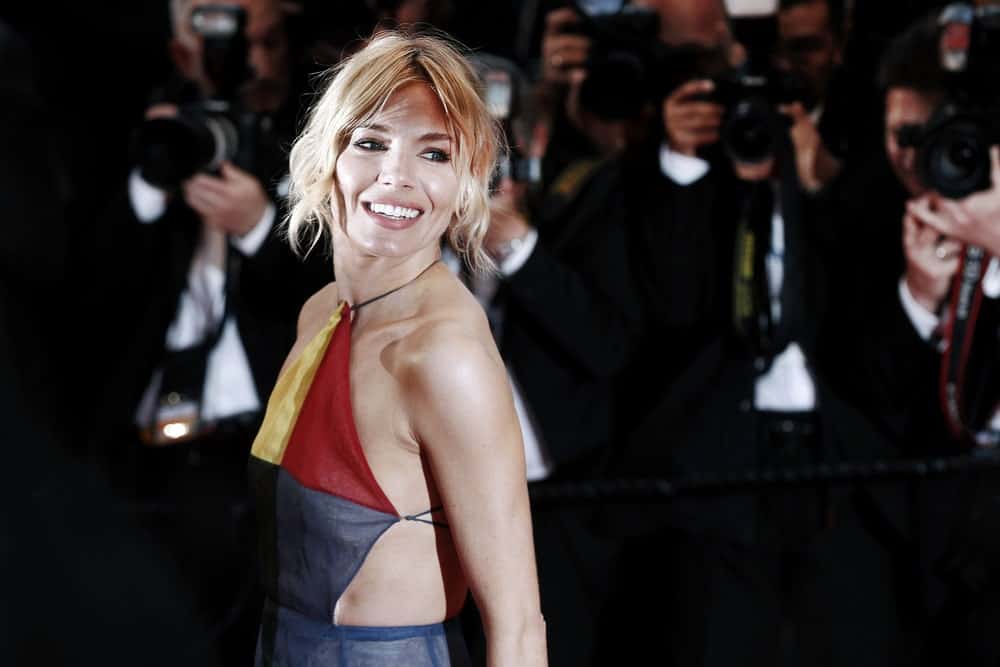 Sienna Miller looking all sexy and sultry in a halter dress and a loose updo with thick, curly tendrils as she attends the Premiere of 'The Sea Of Trees' on May 16, 2015, in Cannes, France.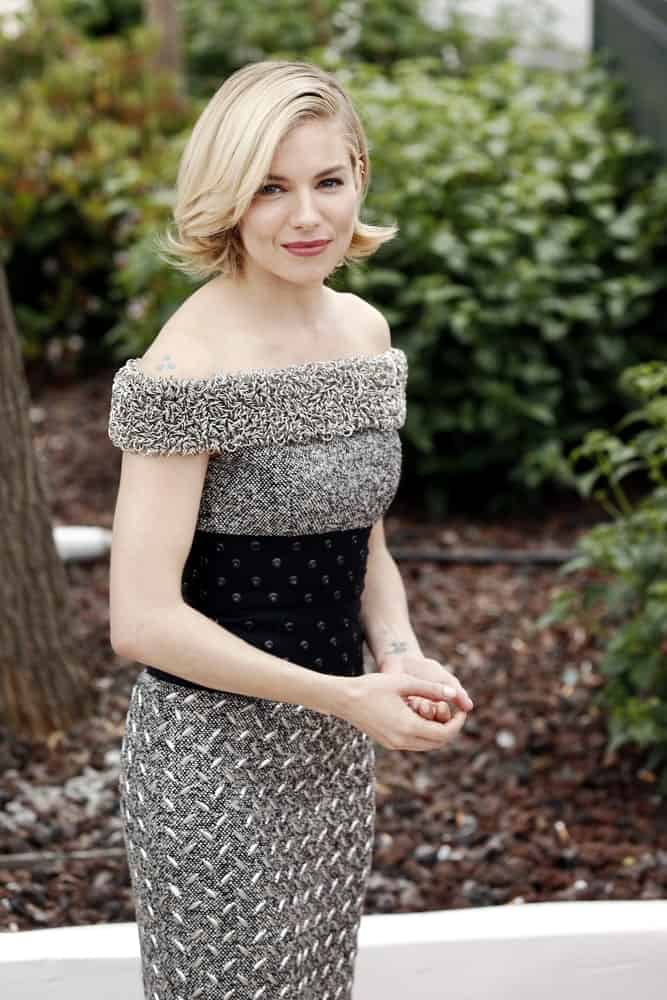 Sienna Miller looks lovely in an off-shoulder metal-embellished Balenciaga dress along with short blonde locks in a side-part flippy hairstyle that gave her a sweet, innocent look as she attends the photocall for the Cannes Jury on May 13, 2015.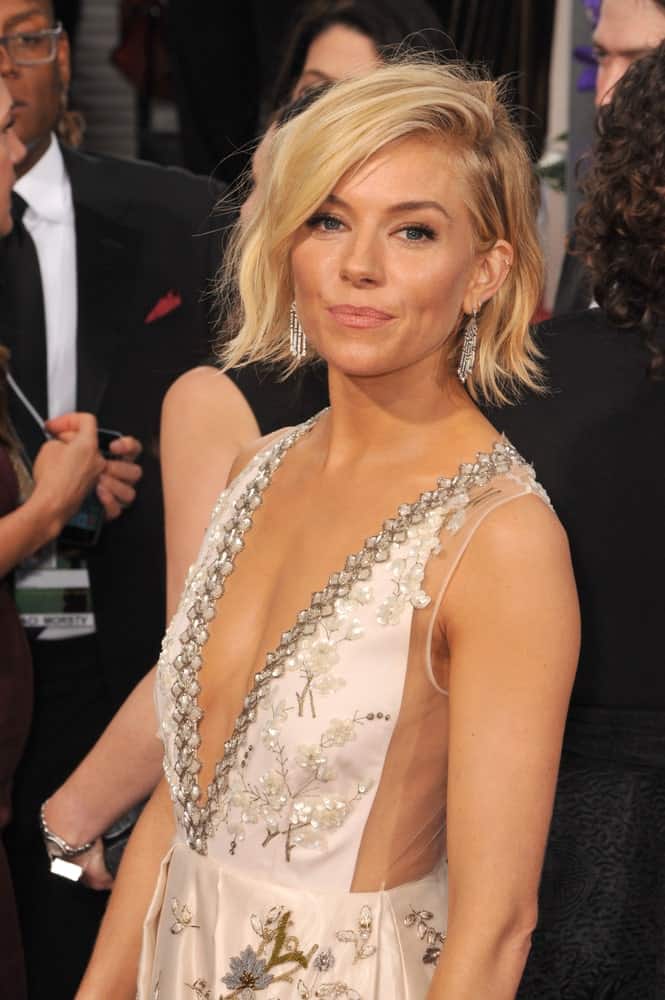 Sienna Miller shows off her assets in a cream embellished gown and made a perfect hairstyle in a short tousled bob as she attends the 72nd Annual Golden Globe Awards on January 11, 2015.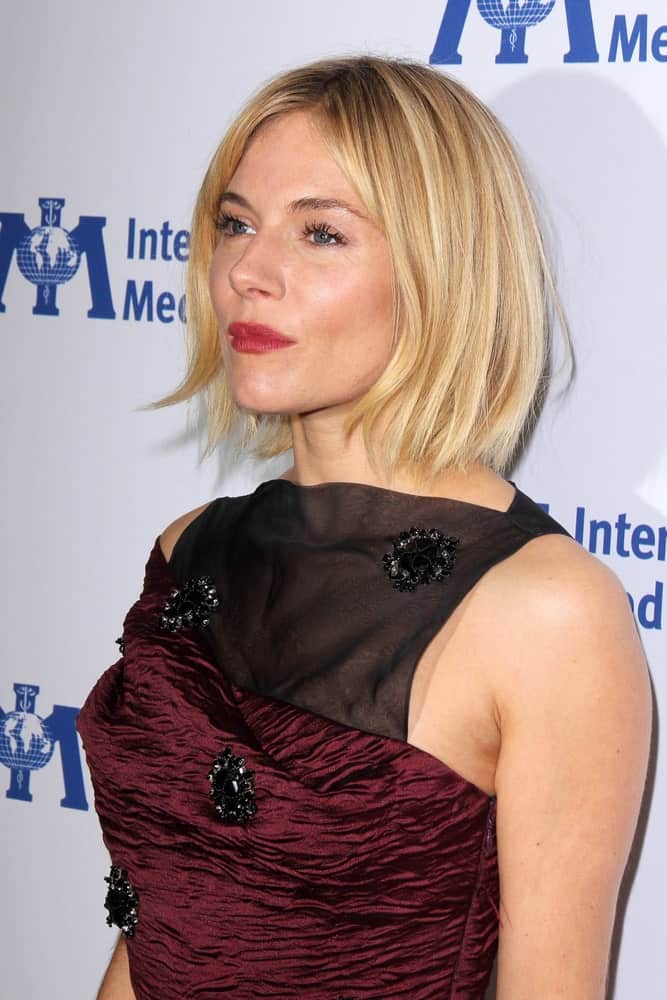 Sienna Miller chopped off her blonde highlighted locks into a straight bob during the International Medical Corps 2014 Annual Awards Celebration held on October 23, 2014.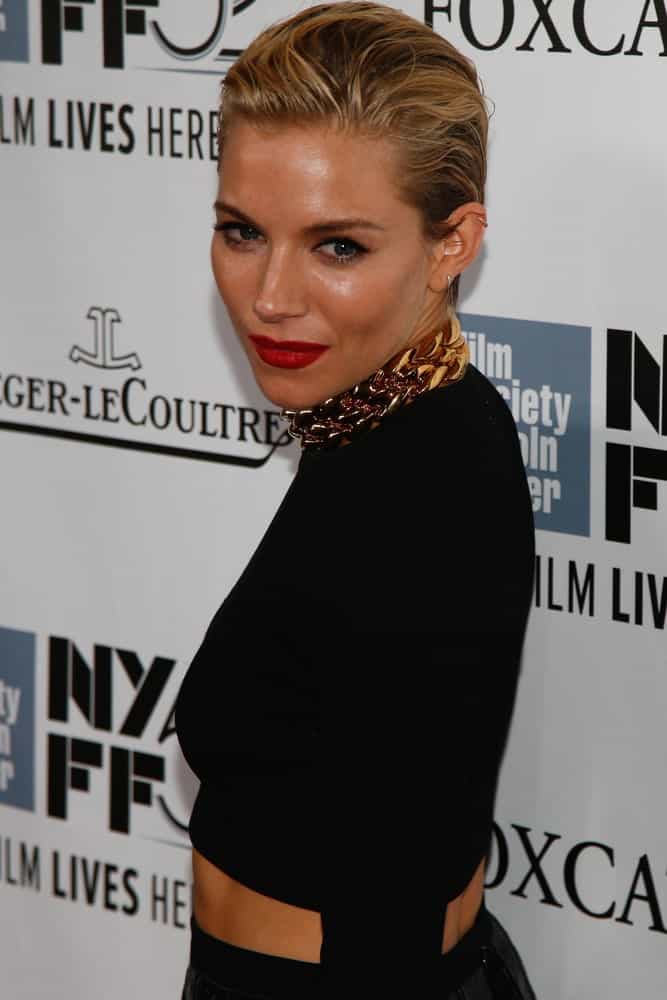 Sienna Miller opted for a short pixie with highlights during the "Foxcatcher" premiere at the 52nd New York Film Festival on October 10, 2014.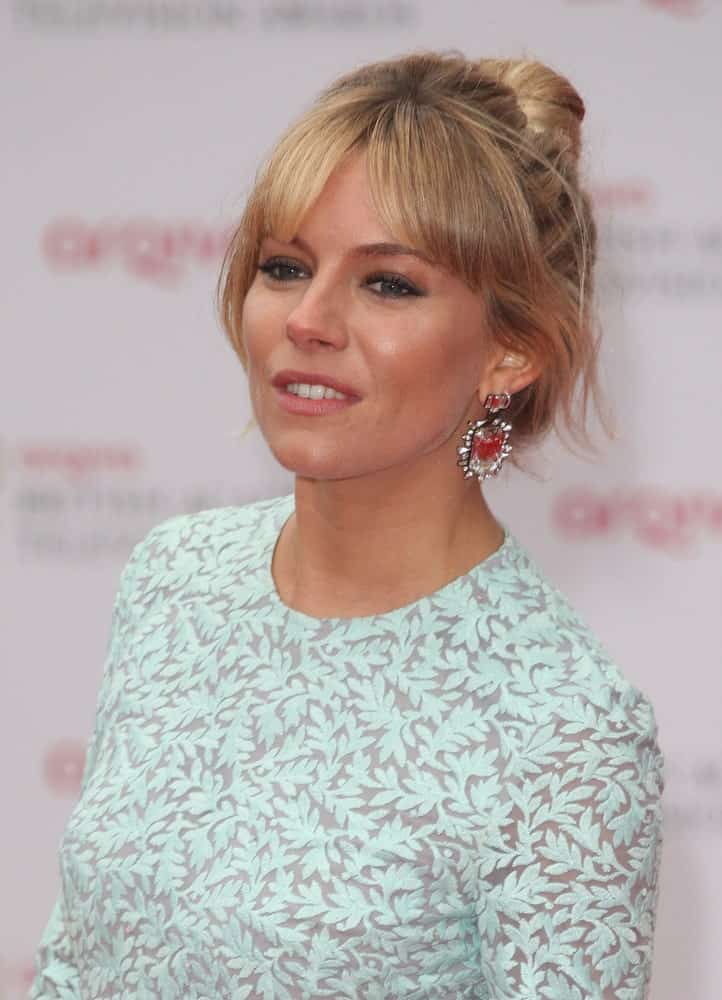 Sienna Miller pulled back her hair into a high bun with curtain bangs at the 2013 TV BAFTA Awards held on December 5, 2013. She finished the look with a long-sleeved dress and gorgeous earrings.
Sienna Miller made an appearance at the BMW i3 Launch Party on July 29, 2013. She wore a floral dress and a loose, layered hairstyle with subtle highlights.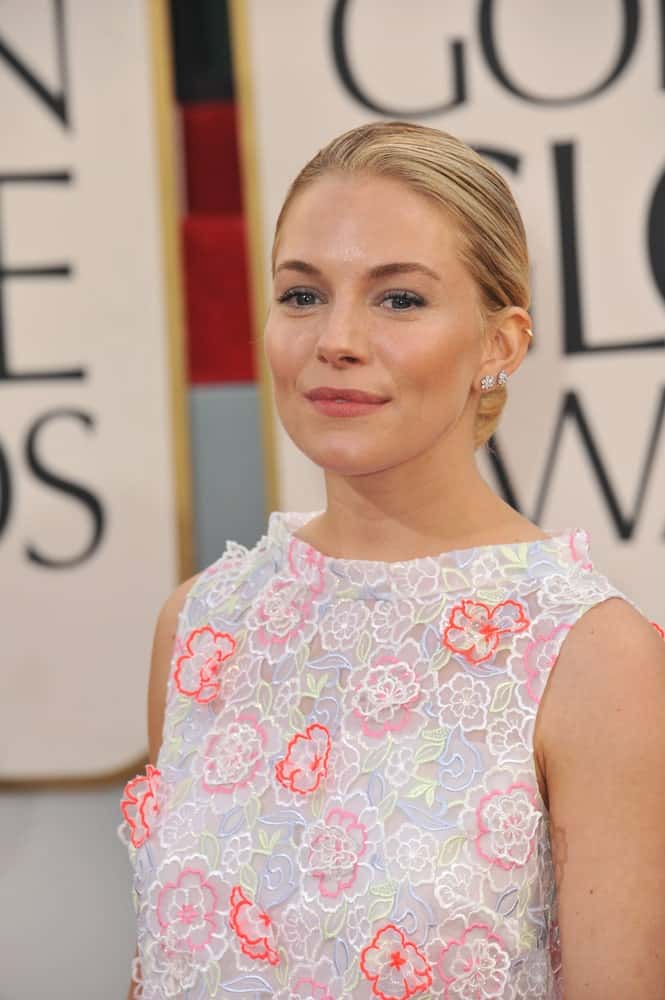 Sienna Miller showcases a sweet aura in a floral dress and neat, low bun hairstyle at the 70th Golden Globe Awards on January 13, 2013.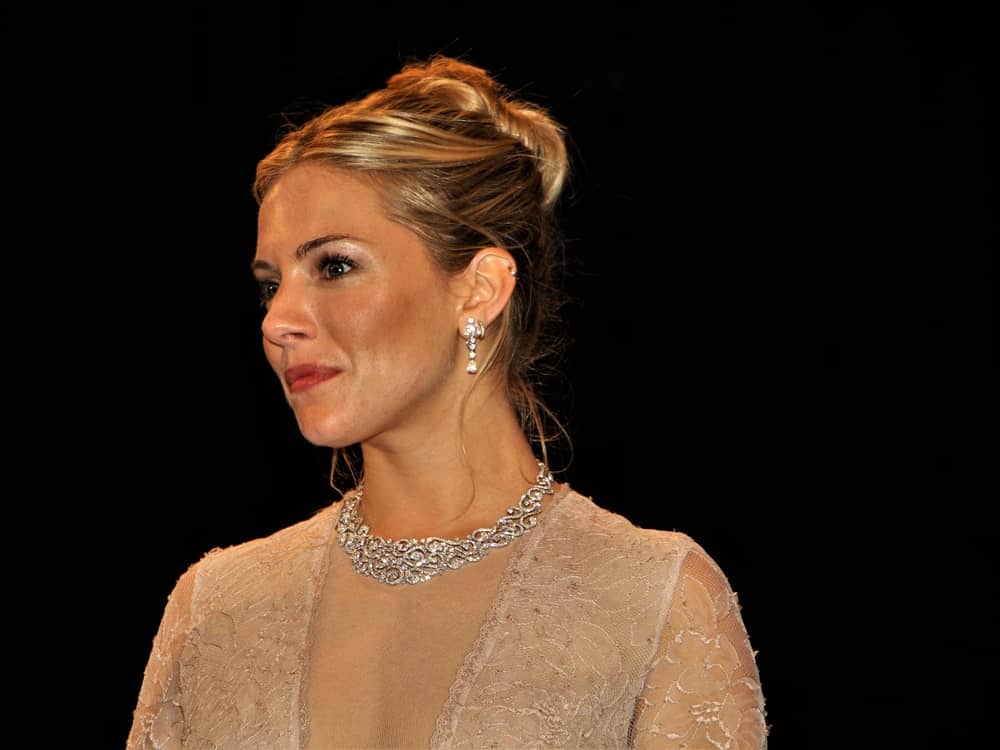 Sienna Miller shines in a glam updo that's paired with silver earrings and a collar necklace during UNESCO-Gala in 2010 at Dusseldorf, Germany.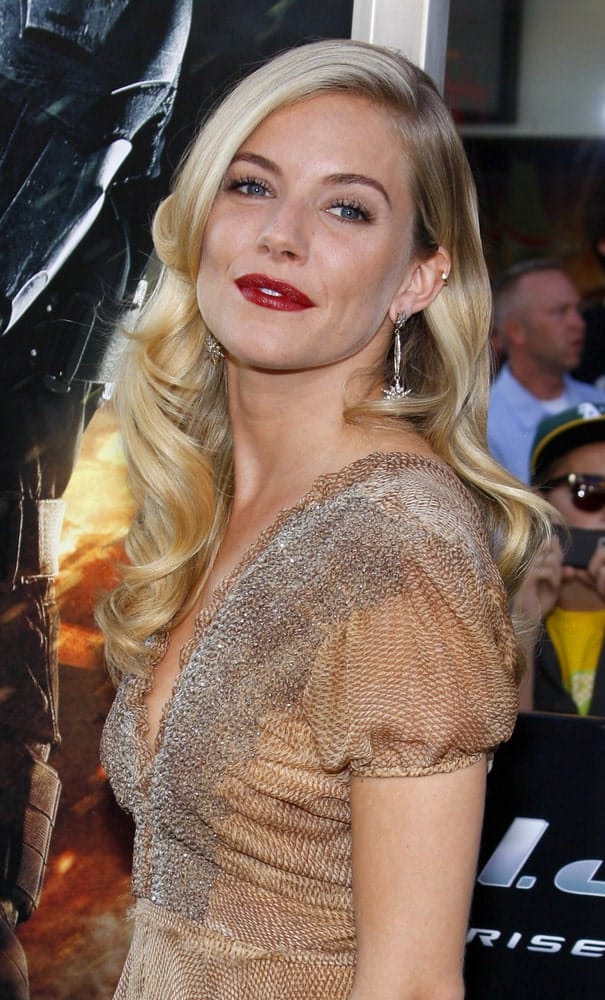 Sienna Miller overflowed with posh and class in an embroidered dress along with highlighted side-swept curls at the Los Angeles special screening of 'G.I. Joe: The Rise Of The Cobra' held on August 6, 2009.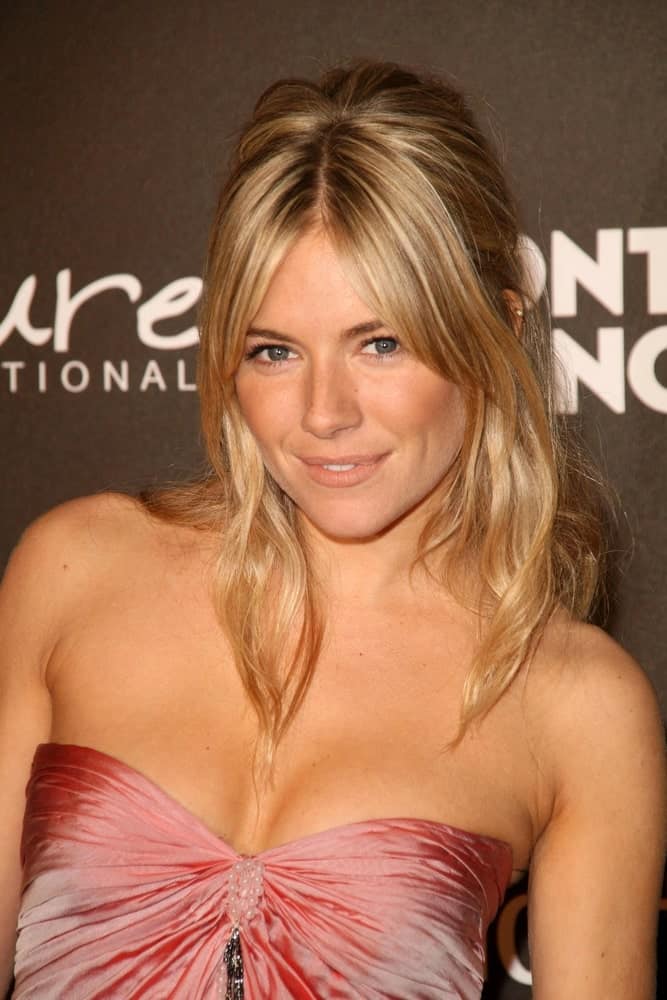 Sienna Miller gathered her blonde locks into a loose half upstyle with curtain bangs during the Montblanc 'Signature for Good' Charity Gala held on February 20, 2009.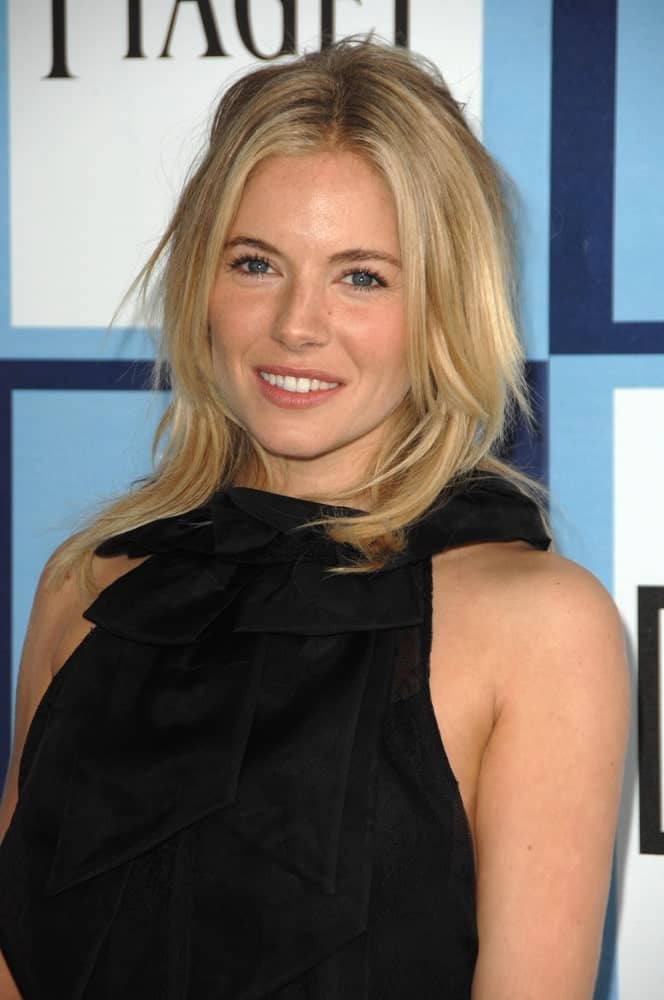 Sienna Miller kept it simple in a Monique Lhuillier dress and a straight, layered hairstyle that's tousled a bit. This look was worn at the Independent's Spirit Awards held on February 23, 2008.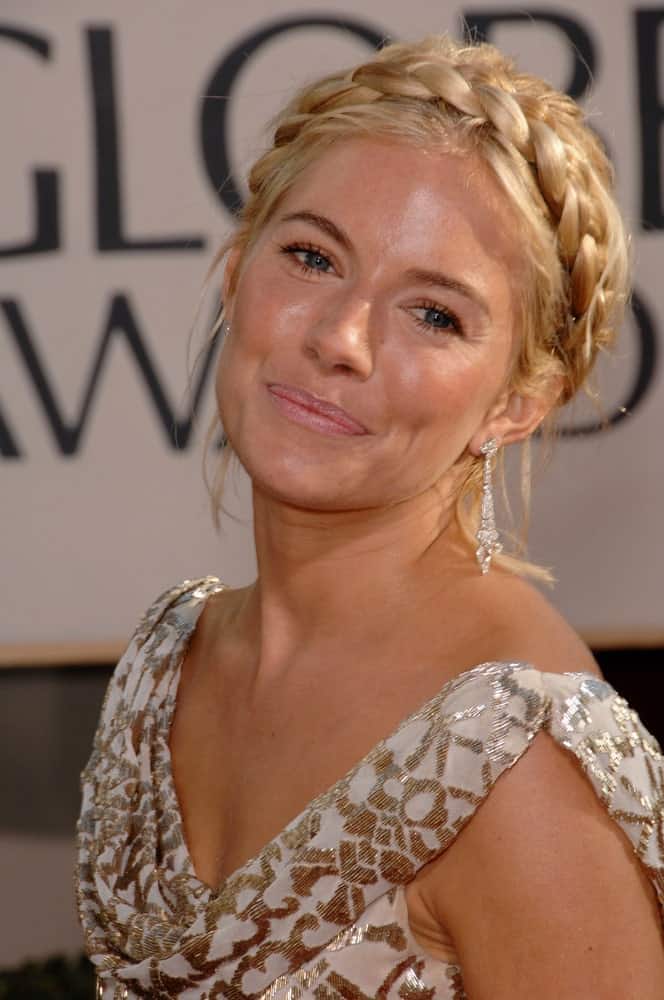 Sienna Miller looks gorgeous in a crown braided hairstyle with loose strands that she wore during the 64th Annual Golden Globe Awards on January 15, 2007.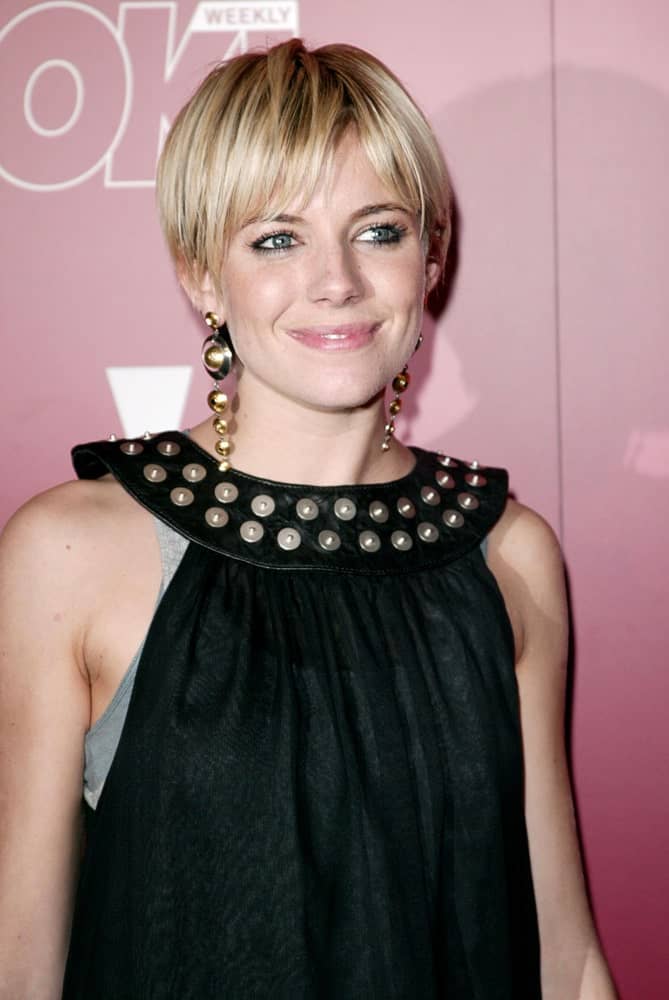 Sienna Miller looking all young and fresh in a blonde pixie with bangs at The Weinstein Company 2006 Pre-Oscar Party held on March 04, 2006.