Sophie Turner's Colors Makes All the Difference
You surely might know her from somewhere and may even love this actress and her as a natural redhead, but today everything you know about her will probably change. Believe it or not, she just dyed her hair blonde white! With the new color, she actually looks just as beautiful and goddess-like. She really is just right for any color, isn't she? However, if one may ask, what actually is the natural color of her hair? Can you possibly guess Sophie Turner's natural hair color?
Color Changes
She is most famous as the mysteriously brilliant Sansa Stark in the hit TV Series Game of Thrones. Turner, in response to the fans and the media, admitted that she is a natural blonde. In her role in GoT, she had to color her hair accordingly. When she dyed her hair blonde, people thought she was going to a shift or change. She actually has only come back to her original hairstyle. It is her natural color. Though she is naturally blonde, she admits she likes the new colors better thought.
Turner, because of her natural skin color and face structure, is able to change colors and hairstyles fairly quickly and with minimal efforts. Wearing the blonde color though was a long due one for her. She started with GoT in her early teens and that was the beginning of her being a redhead. The changes in her hair color should come not as a surprise to fans anyway, as she seems to enjoy it a lot and there have been no color changes that did not fit her.
Career Path
Sophie Turner, who is in her early 20s, is a talented English actress. Turner made her professional debut as Sansa Stark on the HBO Breakaway Hit Game of Thrones. The series and the role itself put her in the fame ladder.
Turner was featured in the film "The Thirteenth Tale". She then starred in the movie "Another Me". After a couple of years, she then played in the funny flick Barely Lethal. After that she got an important project as Jean Grey in X-Men.
Awards and Accomplishments
In 2012, she was nominated and included for the Young Artist Award for Best Performance in a TELEVISION Series. She won the Supporting Young Actress for her act as Sansa, along with her on-screen sibling, Maisie Williams. Presently, Turner has been shown in all 7 seasons.
In mid-2013, she had her first cinema act as the main character in the independent thriller piece Another Me.
In February 2017, she announced that she is continuing her roles in the upcoming X-men sequels.
In March 2017, she revealed that she has expressed support and became an active part of Women for Women, an organization that focuses on female war survivors. In August of 2017, in an exclusive interview, Turner said that she personally thinks that her social media fan base was a big boost for her effective acting in low profile projects rather than her talents as an actress.
Here are Sophie Turner's hairstyles over the years.
Photos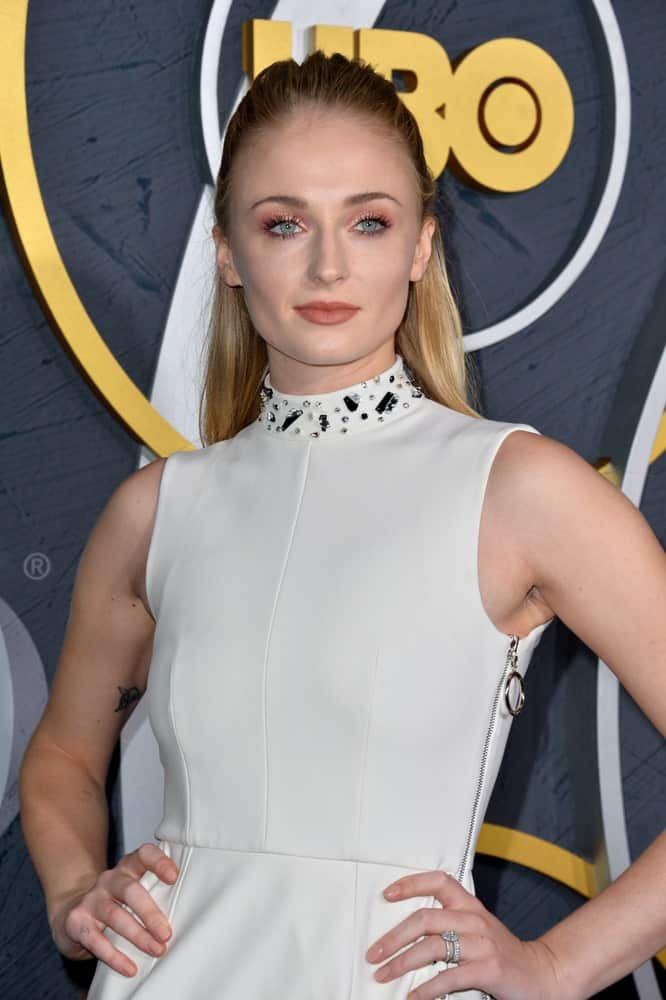 Sophie Turner struck a pose while sporting her slick half upstyle during the HBO post-Emmy Party at the Pacific Design Centre held on September 23, 2019.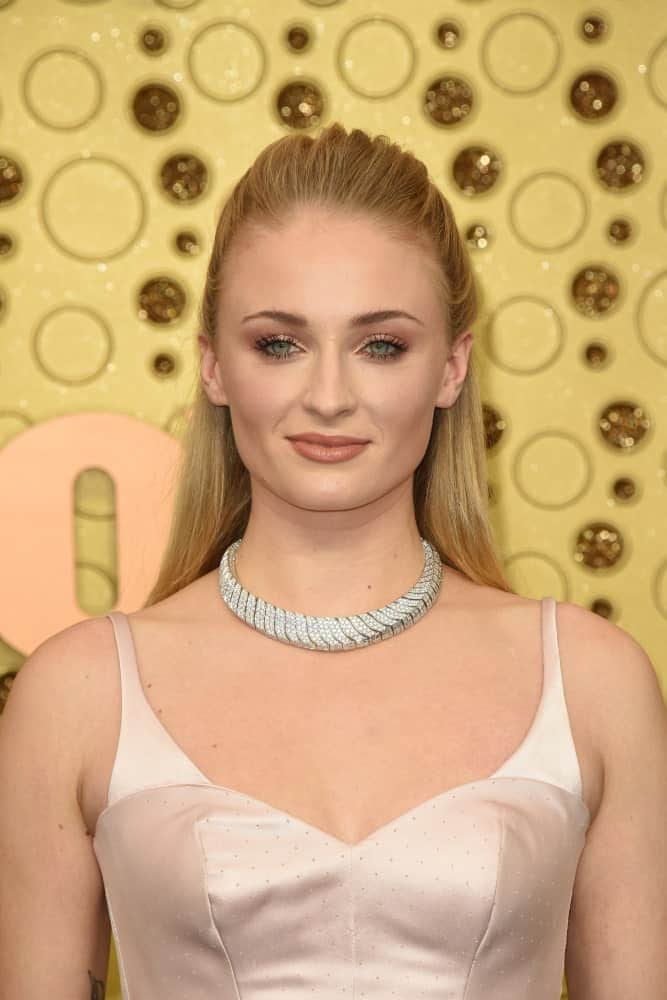 The English actress looking sleek in a half ponytail hairstyle complemented with a collar necklace and a blush bodice dress. This was taken at the Primetime Emmy Awards – Arrivals held on September 22, 2019.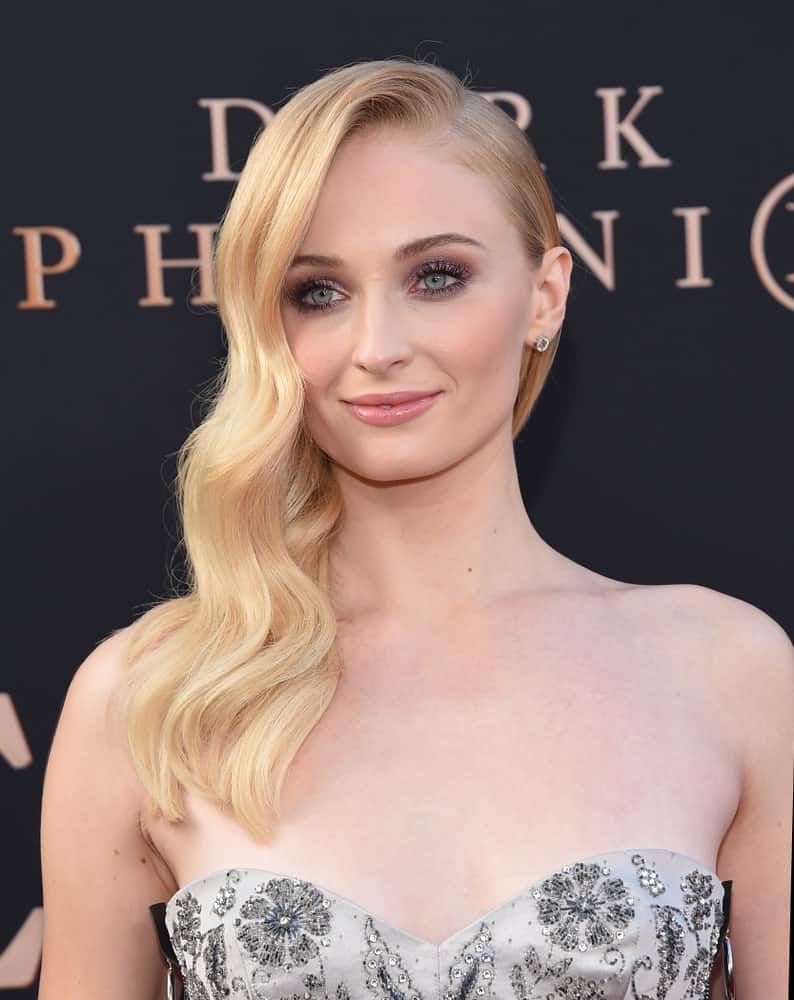 Sophie Turner flaunted her soft wavy blonde hair swept to one side during the 'Dark Phoenix' Global Premiere on June 04, 2019 in Hollywood, CA.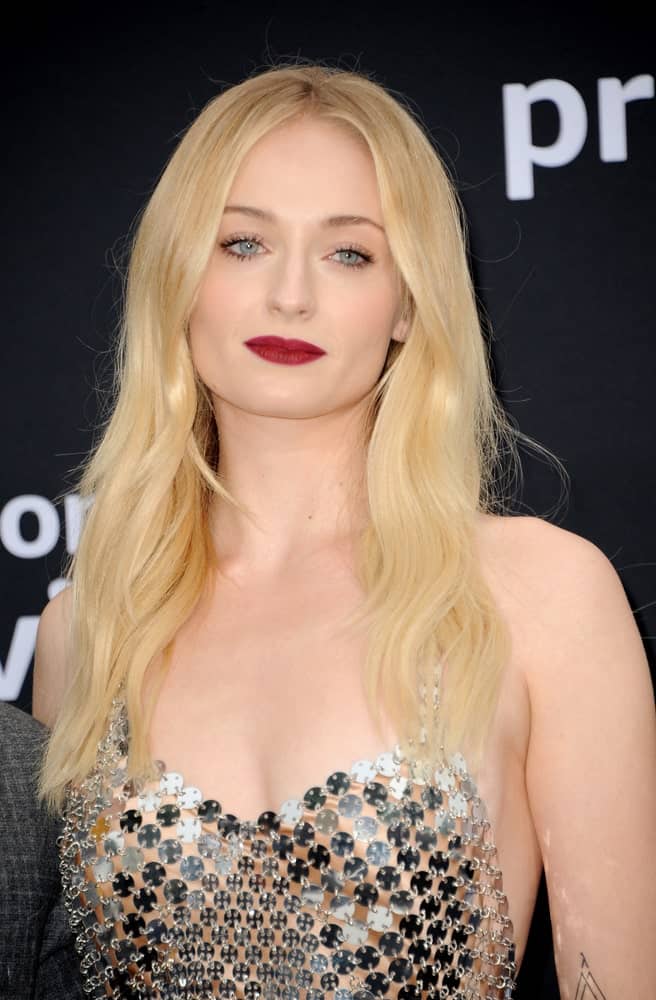 Sophie Turner looked absolutely divine in a stunning dress paired with her long blonde waves at the premiere of Amazon Prime Video's 'Chasing Happiness' held on June 3, 2019.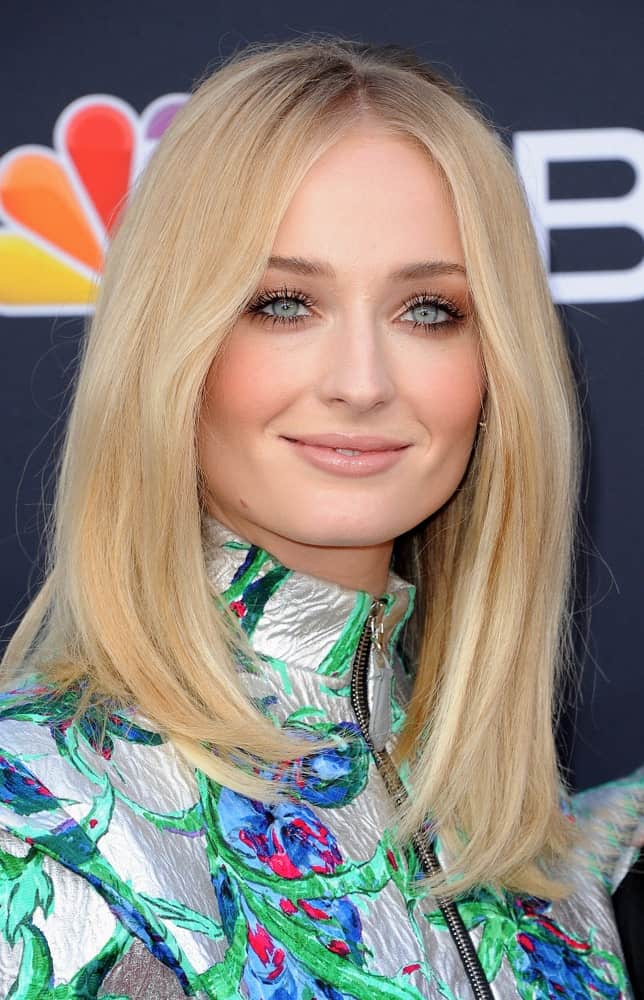 The actress attended the 2019 Billboard Music Awards at the MGM Grand Garden Arena in Las Vegas on May 1, 2019 with a simple loose hairstyle contrasting her edgy outfit.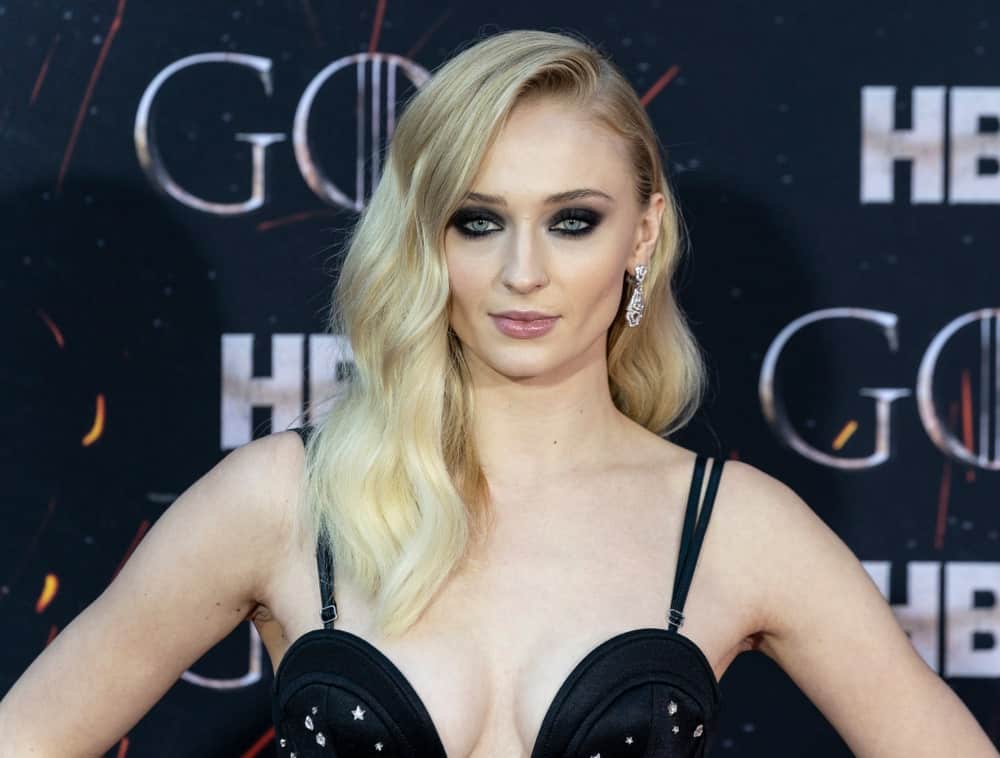 On April 3, 2019, Sophie Turner arrived at the HBO Game of Thrones final season premiere at Radio City Music Hall with side-swept blonde waves beautifully contrasted by her black smokey eyes.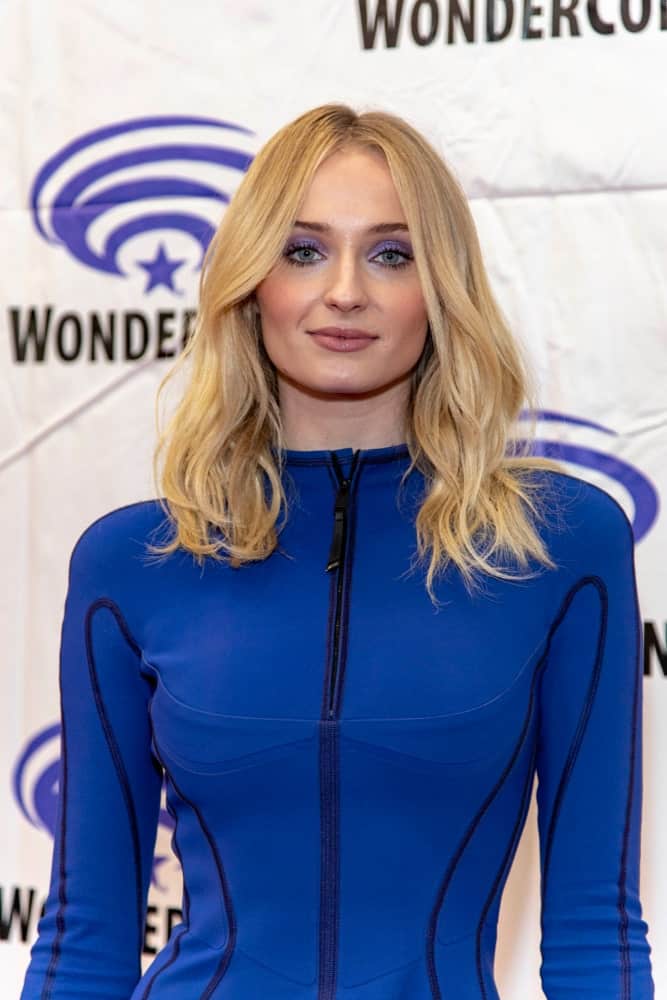 Sophie Turner made an appearance at the 2019 WonderCon – 20th Century Fox's "Dark Phoenix" Press Room on March 29th exhibiting her medium-length blonde waves with a middle parting.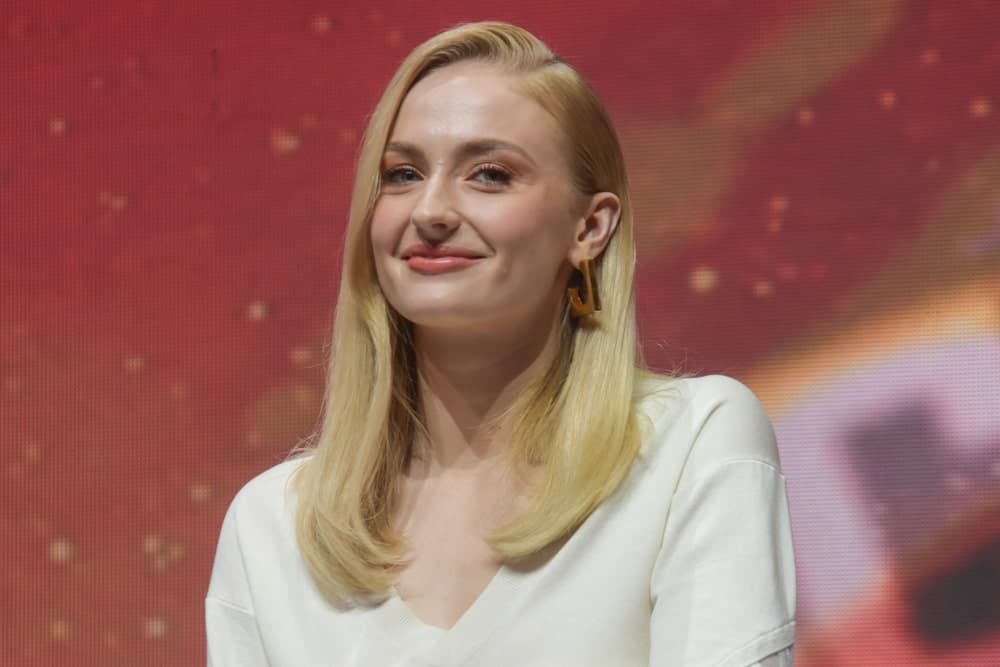 The actress had her blonde straight locks in a sleek side-parted style during the Comic-Con Experience 2018 (CCXP 2018) in São Paulo held on December 8th.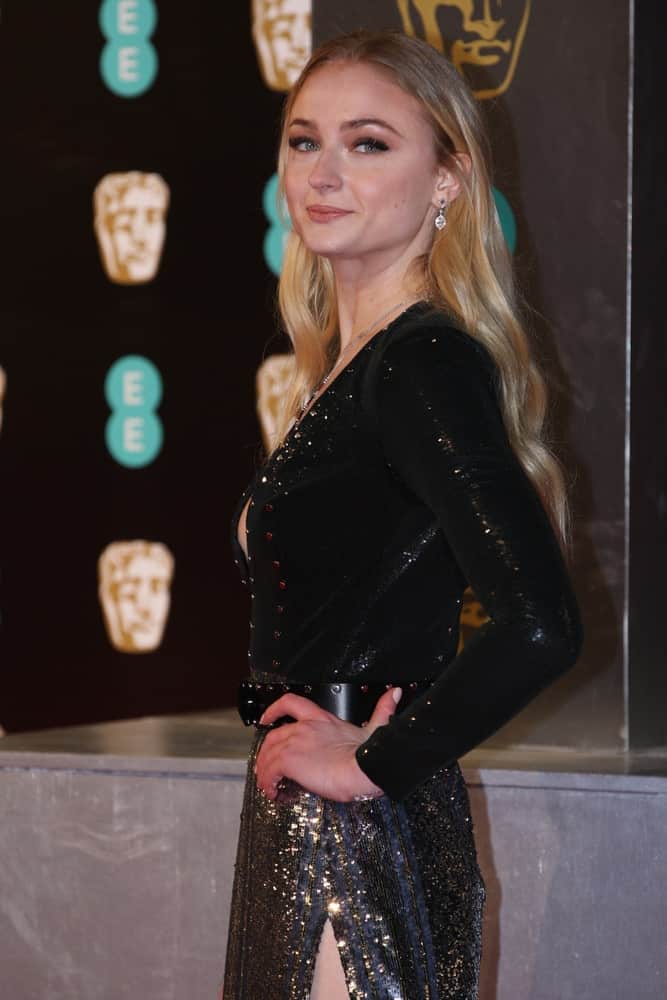 The actress looked gorgeous in a black sequined dress along with her long loose waves at The EE British Academy Film Awards (BAFTA) at the Royal Albert Hall on Feb 12, 2017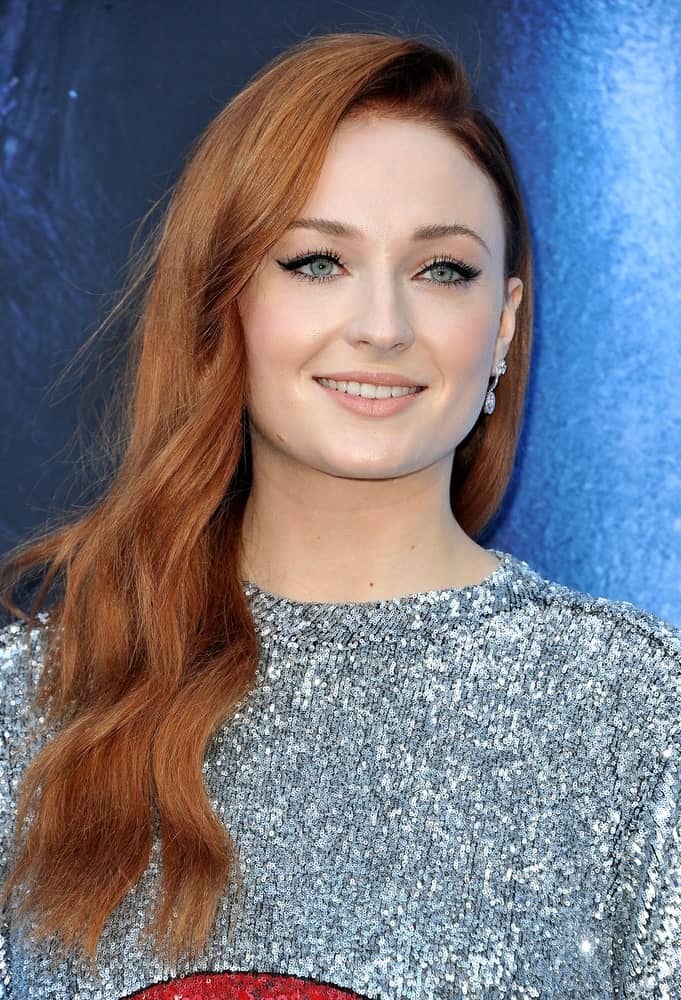 Sophie Turner dyed her hair in auburn and styled it in side-swept waves during the HBO's 'Game Of Thrones' Season 7 premiere held last July 12, 2017.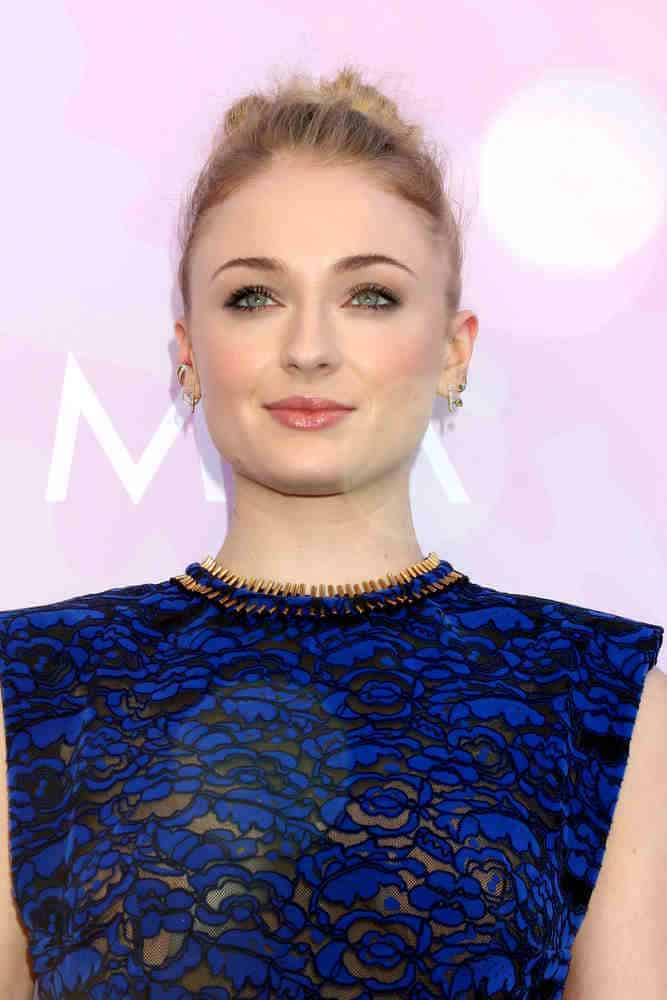 Sophie Turner stylishly slicked back her hair in a high bun style at the Variety's Celebratory Brunch Event For Awards Nominees on January 28, 2017.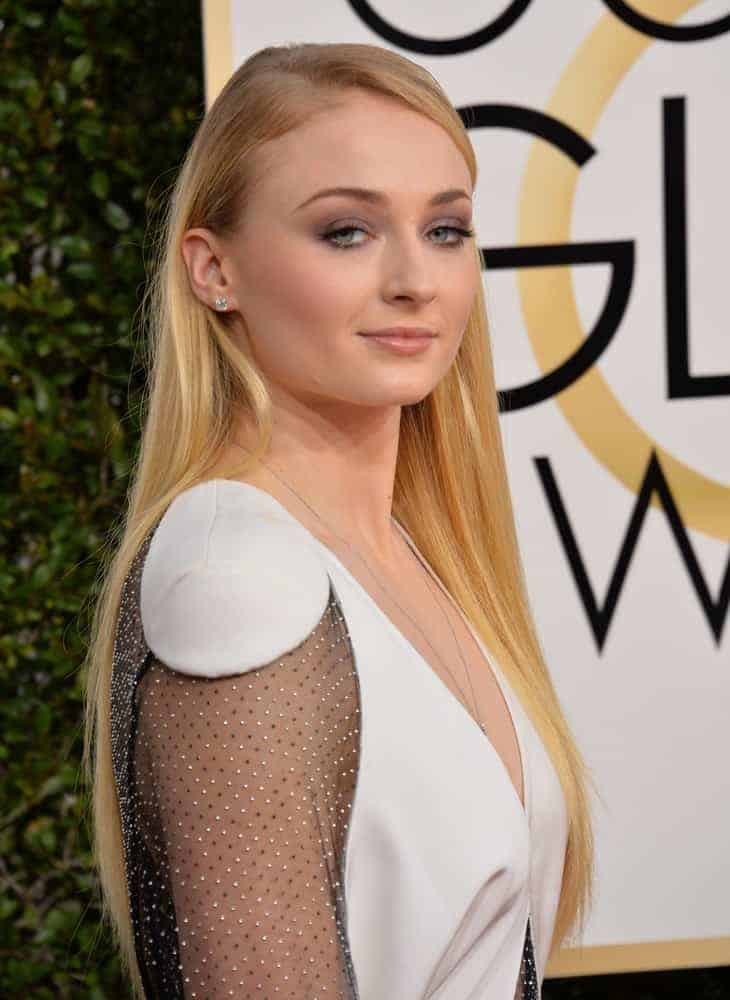 Sophie Turner's blonde locks looked totally flawless in this sleek loose straight hairstyle with side parting at the 74th Golden Globe Awards held on January 8, 2017.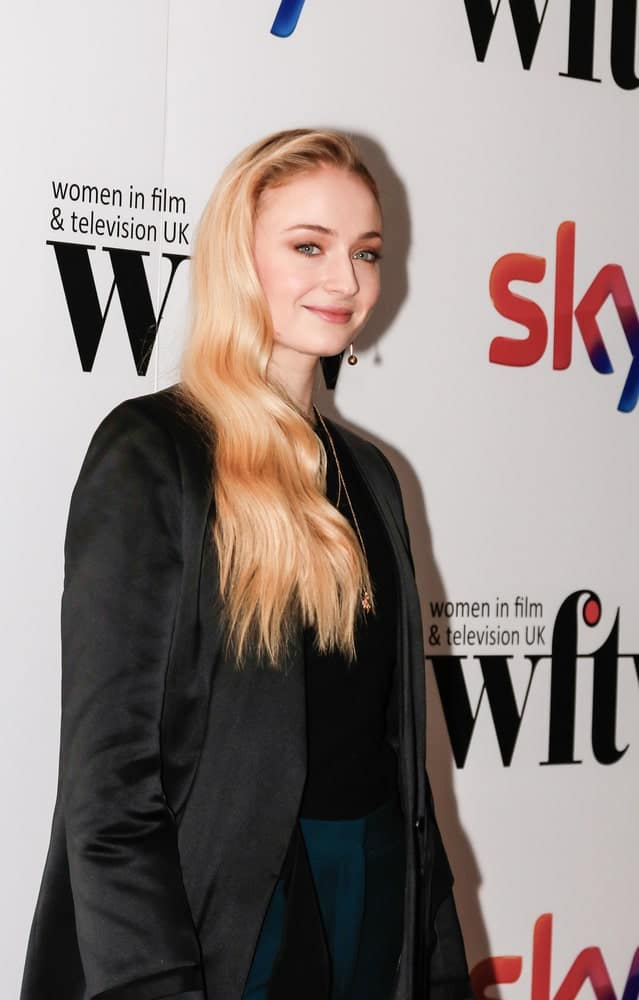 The English actress sported a simple loose hairstyle with her long soft waves at the Sky Women in Film and TV Awards 2016 in London Hilton.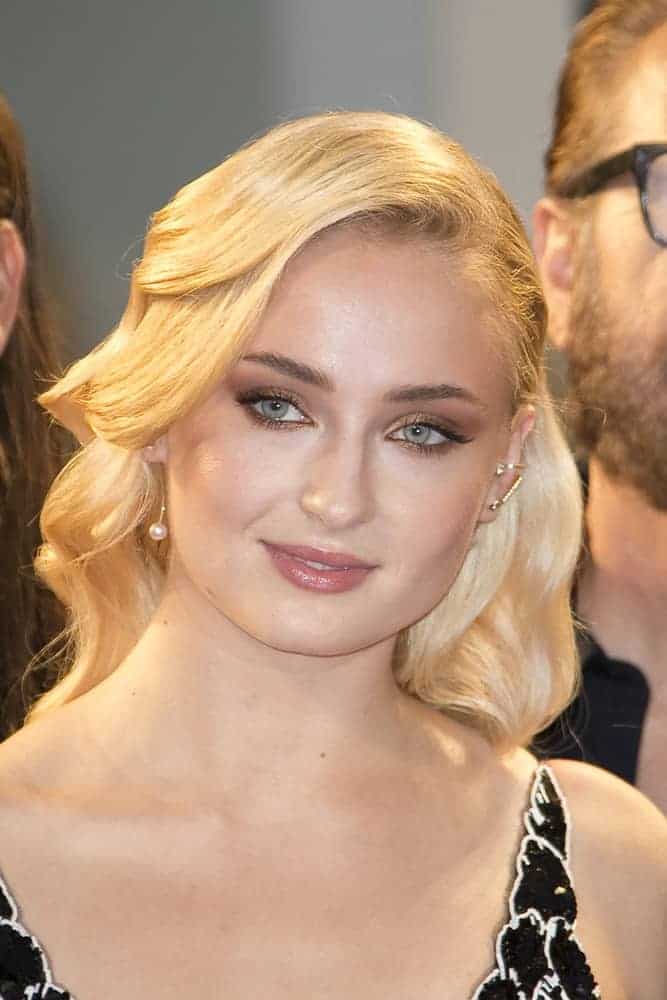 Sophie Turner channeled Old Hollywood with this perfectly styled sultry vintage hairstyle at the Kineo Diamanti Award Ceremony on September 4, 2016.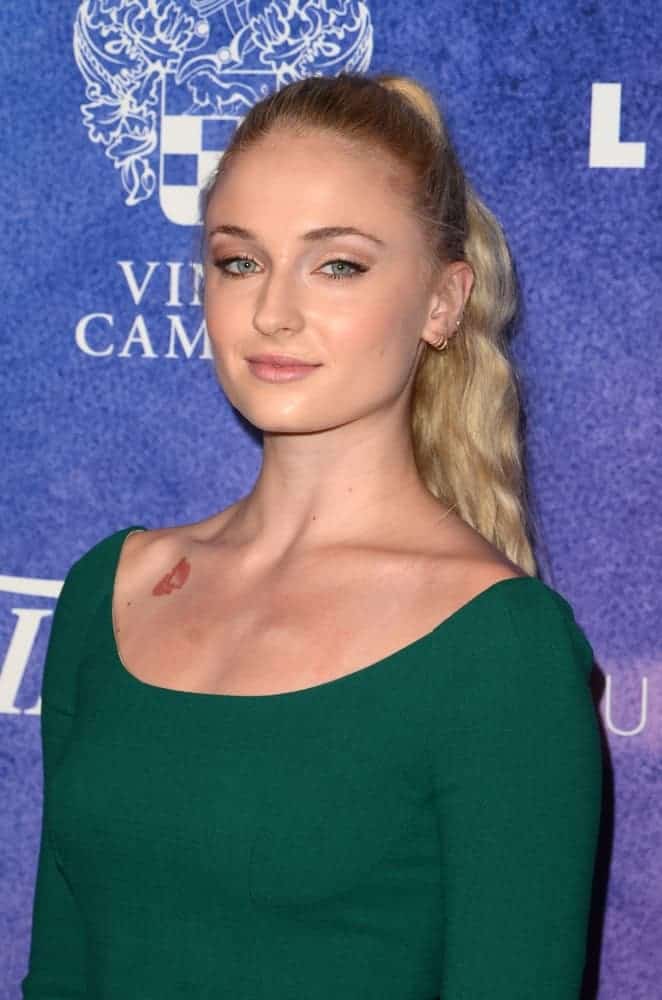 Sophie Turner pulled her blonde tresses back into a sleek high ponytail at the Variety Power of Young Hollywood Event on August 16, 2016.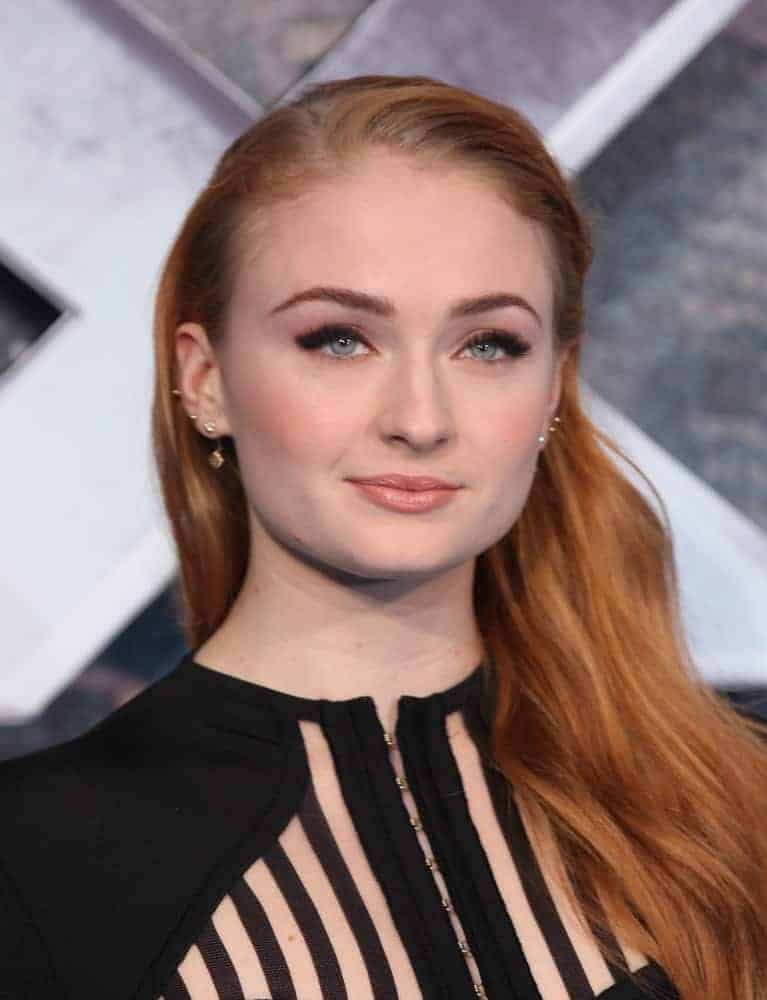 Sophie Turner looked lovely in this deep side part with loose waves swept to one side hairstyle during the X-Men: Apocalypse – UK fan screening on May 6, 2016.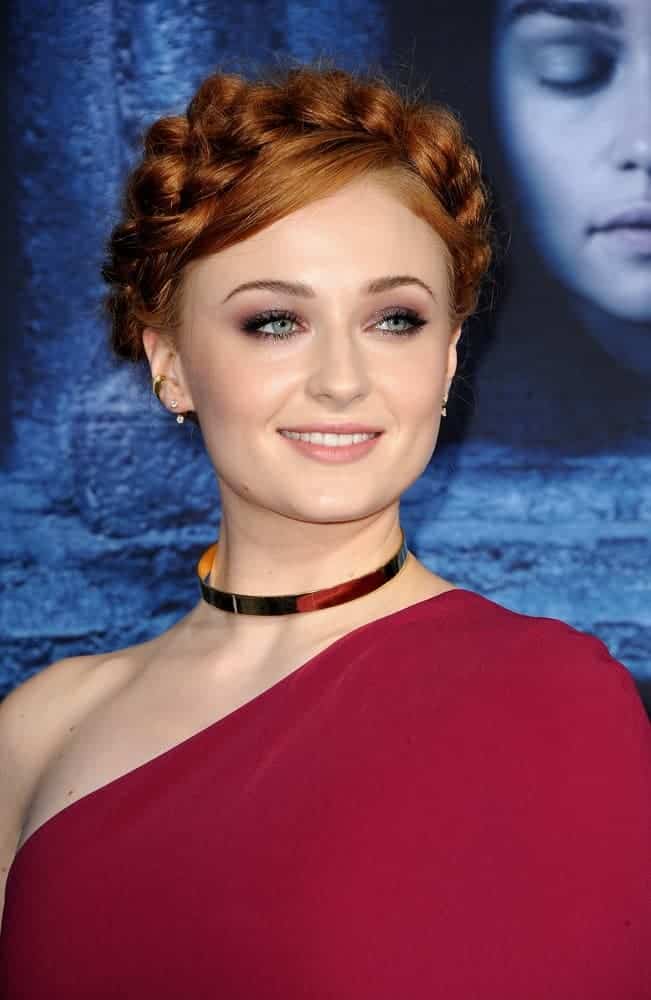 Sophie Turner attended the HBO's 'Game Of Thrones' season 6 premiere on April 10, 2016, wearing this princess-inspired plaited halo braid. She finished the gorgeous look with a one-shoulder red dress and a gold collar necklace.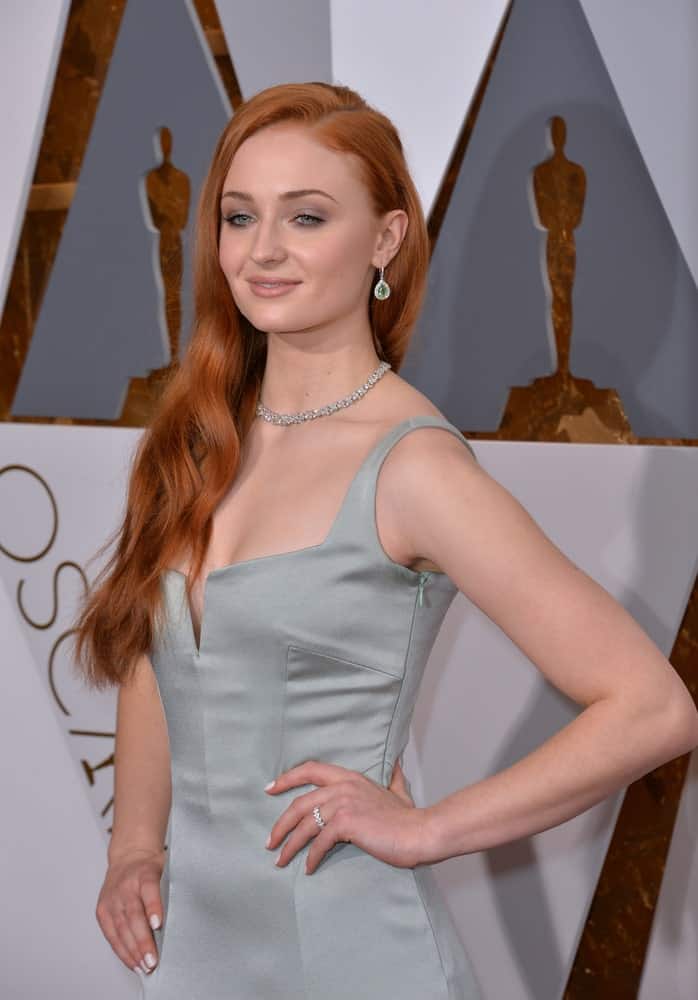 The actress completed her ravishing look with side-parted auburn waves worn at the 88th Academy Awards at the Dolby Theatre, Hollywood on February 28, 2016.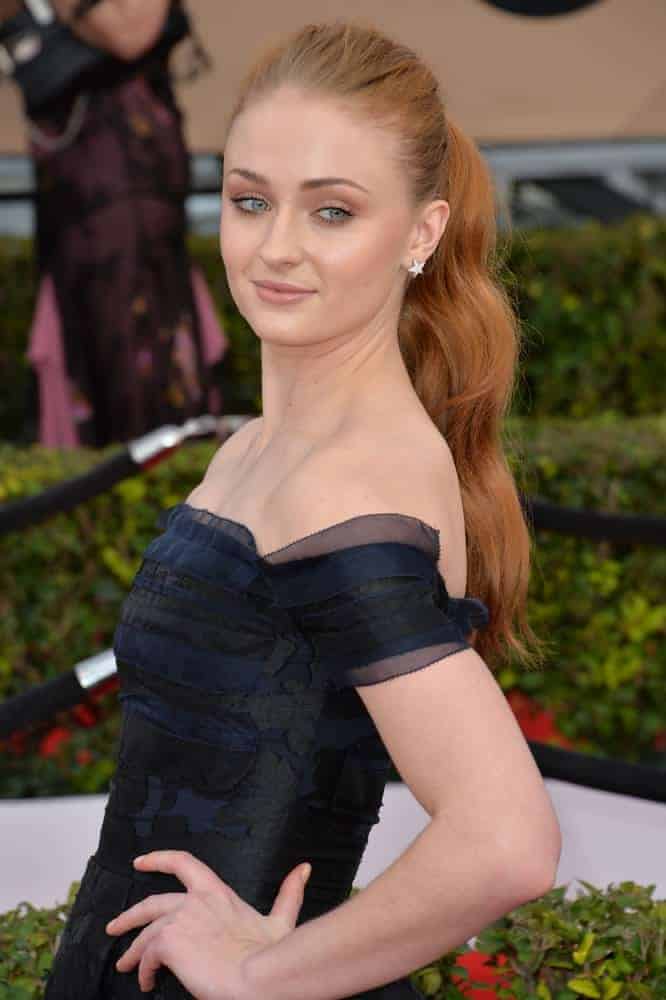 Sophie Turner kept it casual with this high wavy ponytail that's looking oh so chic during the 22nd Annual Screen Actors Guild Awards on January 30, 2016.
The actress opted for a center-parted loose hairstyle complemented with silver accessories and a vibrant blue tube top during the 67th Primetime Emmy Awards on September 20, 2015.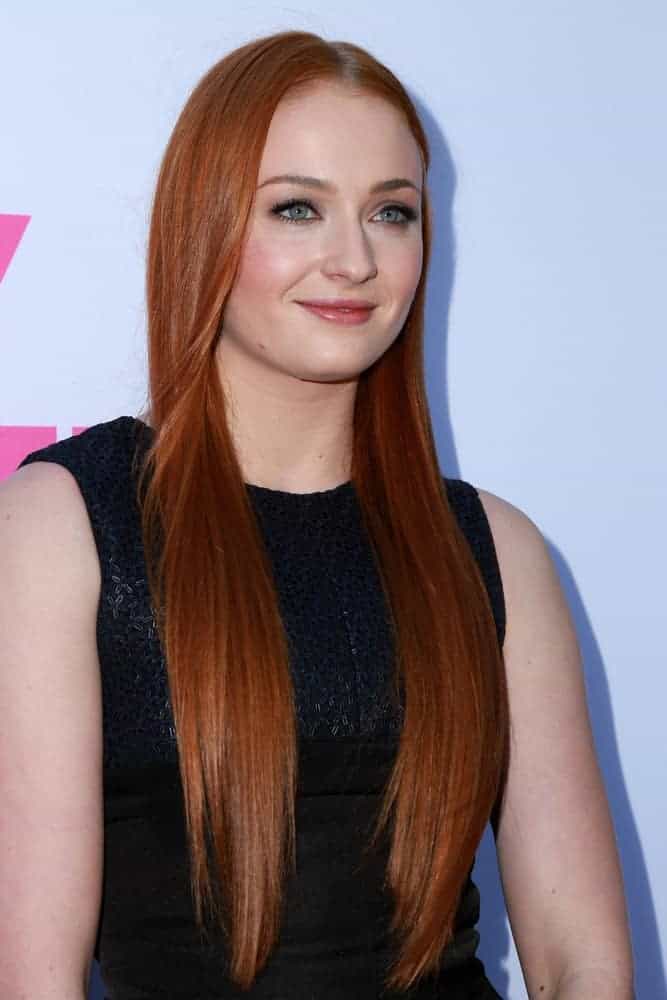 Sophie Turner auburn locks looked totally sleek with this straight loose style with middle parting as she attends the "Barely Lethal" Los Angeles Screening on May 27, 2015.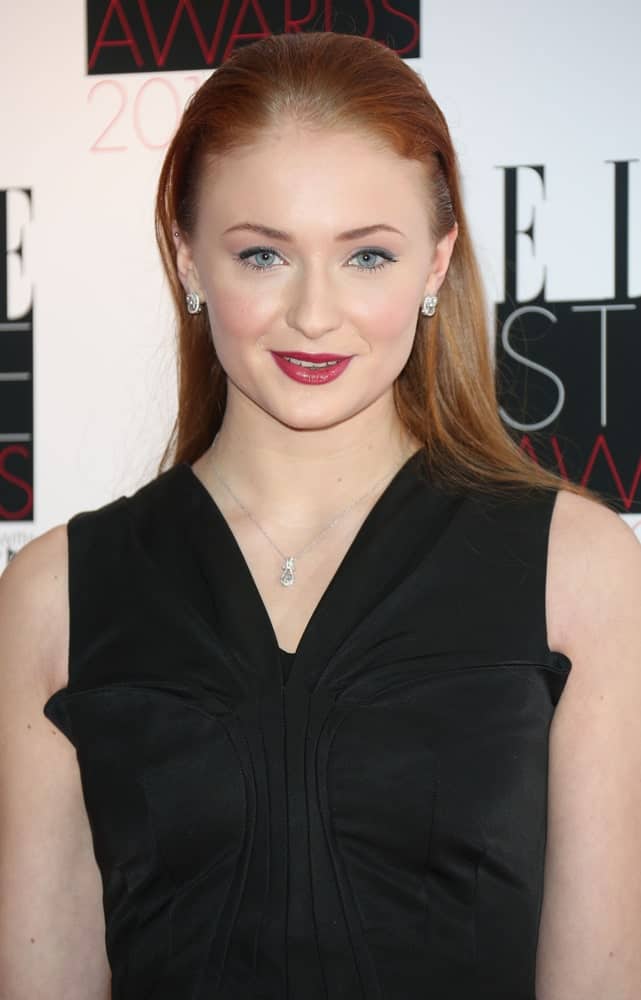 The actress rocked a slicked back hairstyle showing off her gorgeous earrings and necklace during the Elle Style Awards 2013, at The Savoy, London held on November 2, 2013.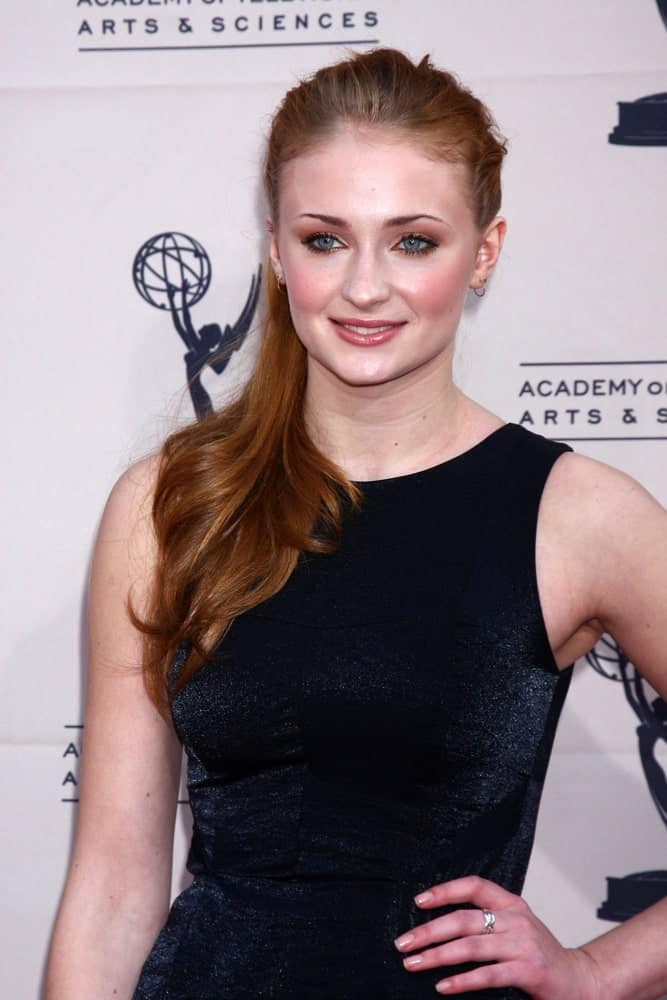 Sophie Turner gathered her warm auburn locks into a sleek ponytail at "An Evening with The Game of Thrones" hosted by the Academy of Television Arts and Sciences on March 19, 2013.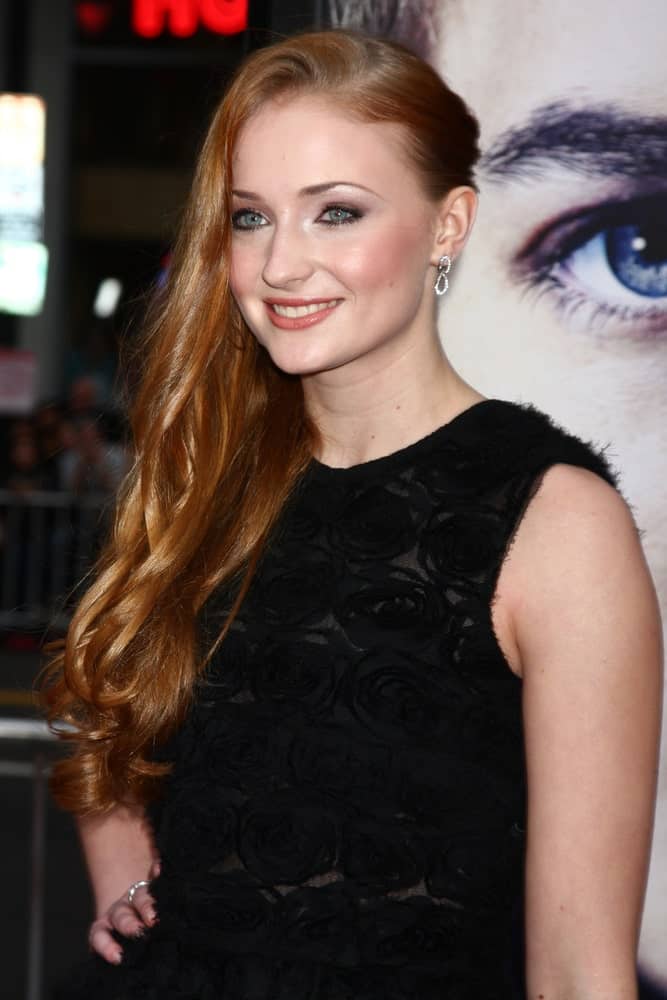 Sophie Turner appeared at "Game of Thrones" Season 3 Premiere at the Chinese Theater on March 18, 2013, with a sleek side-swept hairstyle letting all her wavy tresses sit on one side.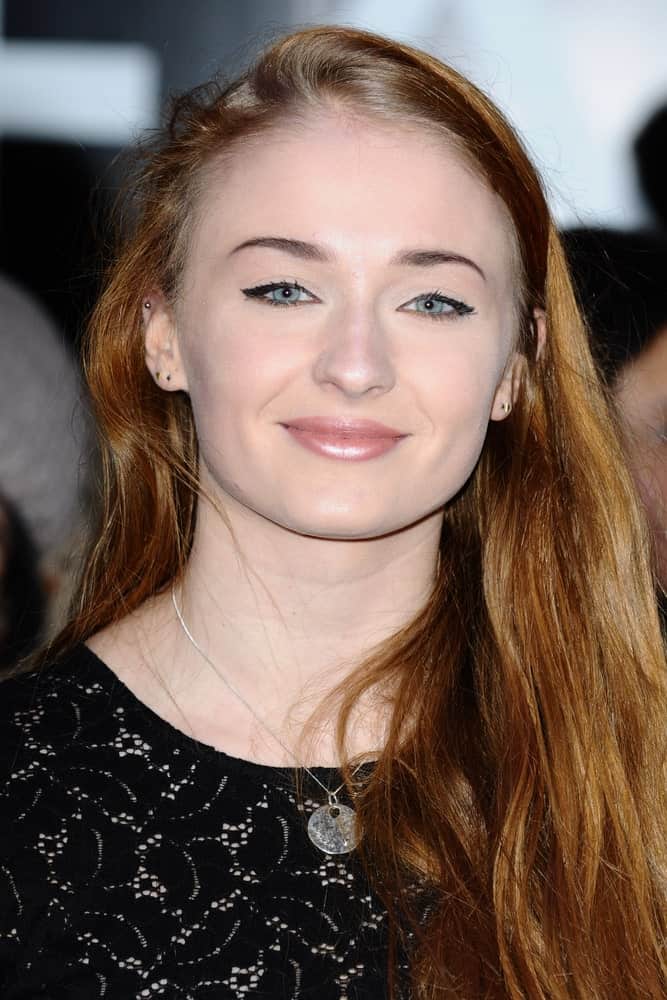 Sophie Turner arranged her long auburn hair in a loose side-swept at the "Olympus has Fallen" premiere at the Imax South Bank, London last March 4, 2013.