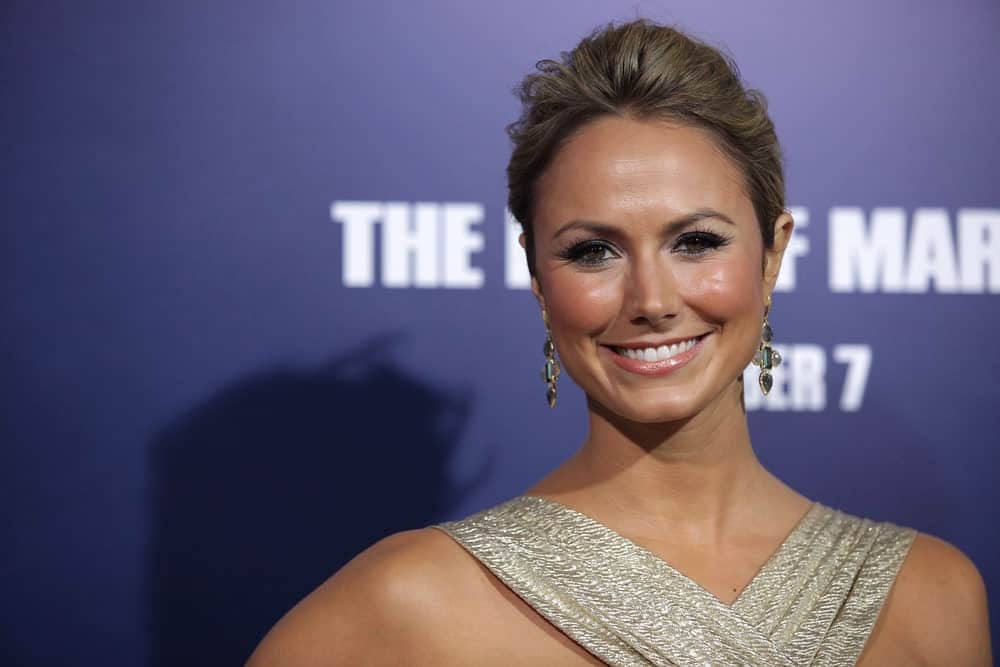 Long before Stacey Keibler became an actress, she is already famous in the wrestling world for her roles in the World Championship Wrestling (WCW) and World Wrestling Entertainment (WWE). She began her first sports-entertainment scene when she won the WCW's nationwide search for a new Nitro Girl. She soon became a valet with the stage name Miss Hancock who is known for wearing sexy business suits and for performing seductive dancing. She was one of the most admired talents in WCW before it was purchased by WWE CEO Vince McMahon in 2001.
Keibler is not only a wrestling personality but she also made her name as a cheerleader for the Baltimore Ravens. Not surprising why she won the new Nitro Girl contest. Keibler really loves dancing. At the age of three, she took ballet, jazz and tap dancing classes at Jean Kettell Studio of Dance in Dundalk, Maryland. In 2006, she competed in the second season of "Dancing with the Stars", and landed the third place. She was nicknamed "weapon of mass seduction" by judge Bruno Tonioli. In that same year, the WWE diva quit wrestling so she can concentrate on acting and modeling.
She began her acting career in 2007, appearing in two television productions, "George Lopez" and "All About Brian" alongside a comedy-drama film "The Comebacks". It was then followed by "October Road" and "Samurai Girl" in 2008, "In the Motherhood" and "Mayne Street" in 2009, and "How I Met Your Mother" and "Chuck" in 2010.
The actress has been linked to George Clooney whom she dated for two years after calling it quits. She then found new love with tech entrepreneur Jared Pobre who is now her husband. They are expecting their third child in May. Now, Keibler is happy spending most of the year out of LA. She told People, "I really wanted to take a break from the spotlight for a little while and focus on family".
Keibler indeed has an interesting life that equalizes her beauty and hairstyles. She showed incredible hairdos that are totally inspiring and worth trying. We now give you Stacey Keibler's fabulous hairstyles over the years.
Photos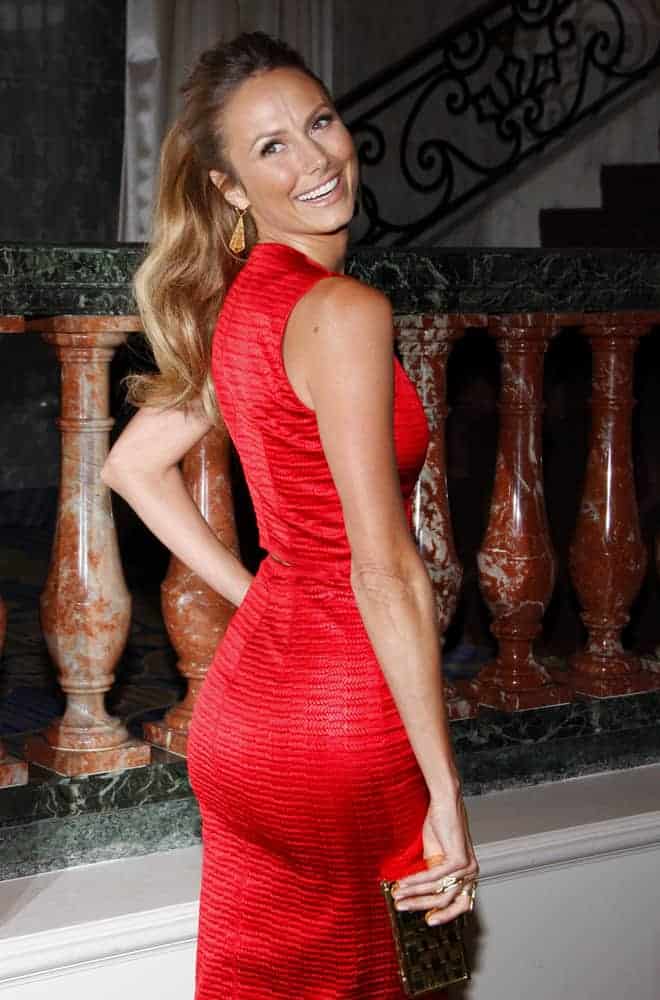 Stacy Keibler looking fiercely gorgeous at the Independent School Alliance For Minority Affairs Impact Awards Dinner. She arrived in her extravagant red dress with her hair styled in a classic wavy ponytail.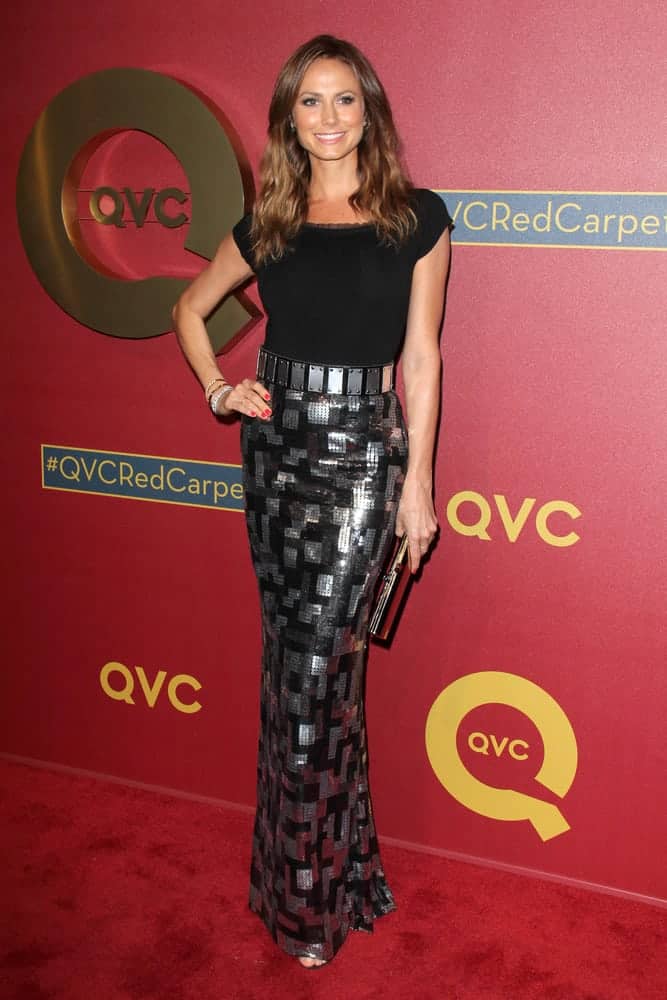 The actress went a little shade darker than her usual hair color during the QVC 5th Annual Red Carpet Style Event. She looks stunning with her loose waves black and silver evening gown.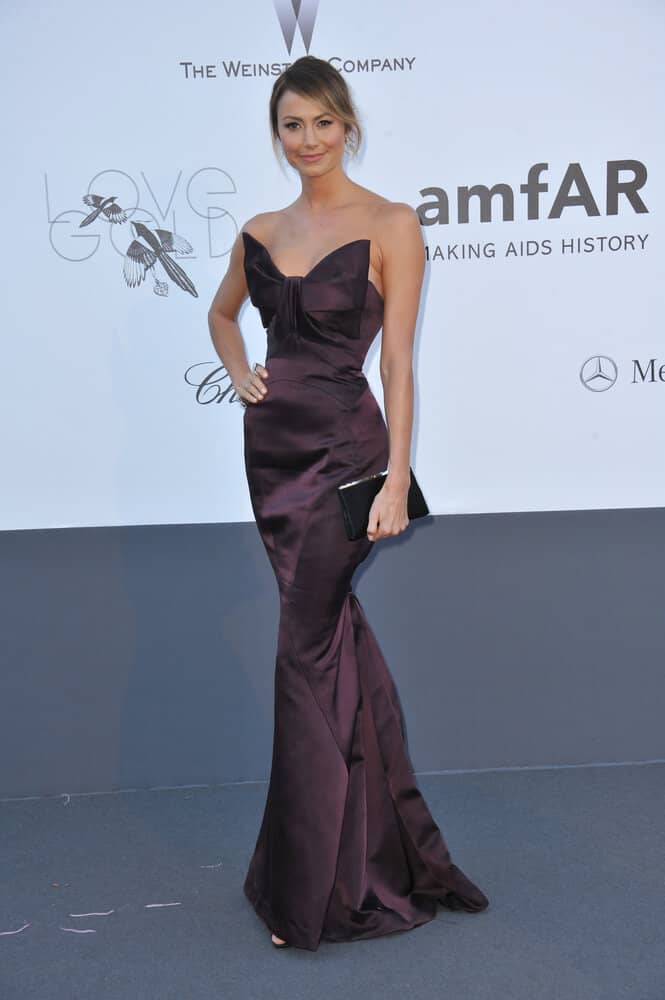 Last May 23, 2013, Stacy Keibler's upstyle at the 20th Cinema Against AIDS Gala was pretty casual but it surely complemented her dress well enough.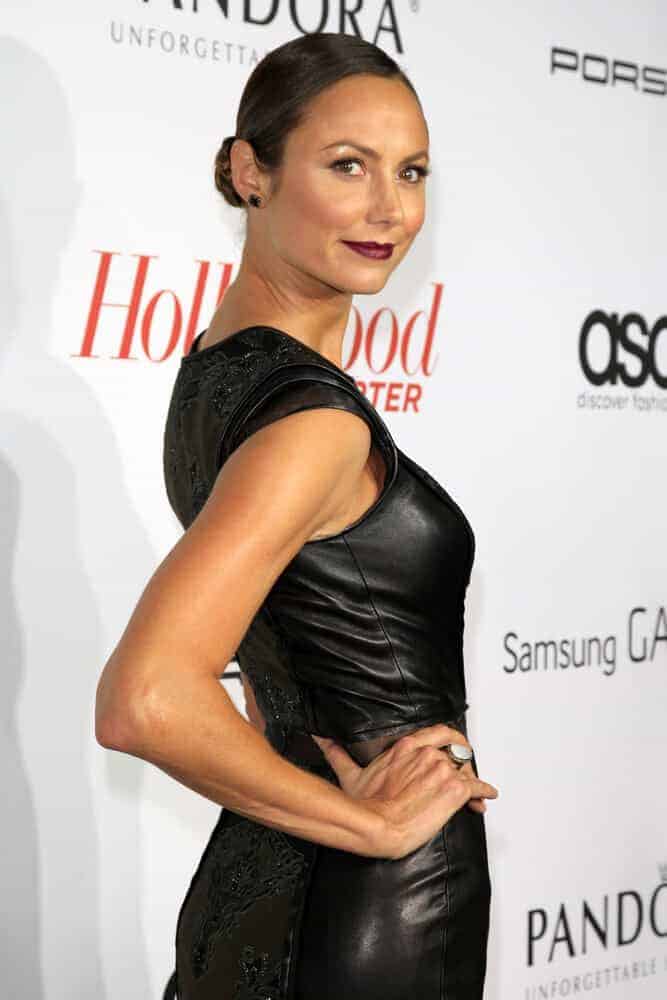 The model's dark make-up look is well-balanced with her simple braided updo she wore during The Hollywood Reporter's Emmy Party, September 19, 2013.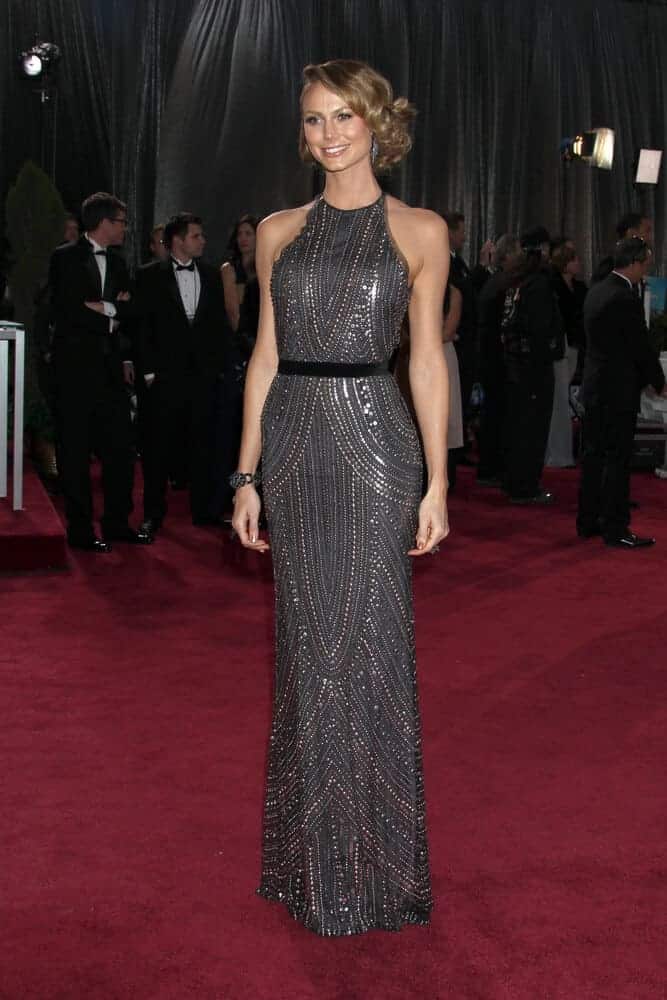 No one can beat Stacy Keibler's classic look as she attends the 85th Academy Awards last 2013 in this curly vintage updo.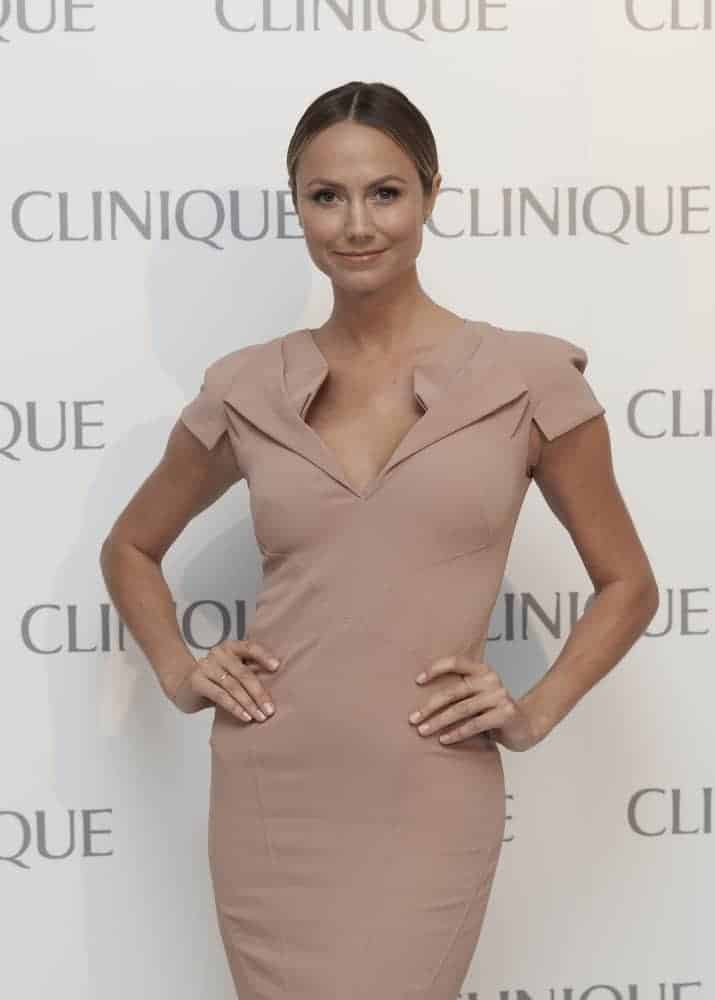 The American personality's look was on point during the Dramatically Different Party held last June 18, 2013. Her sophisticated dress is worn with this center-parted updo that totally created a good impression.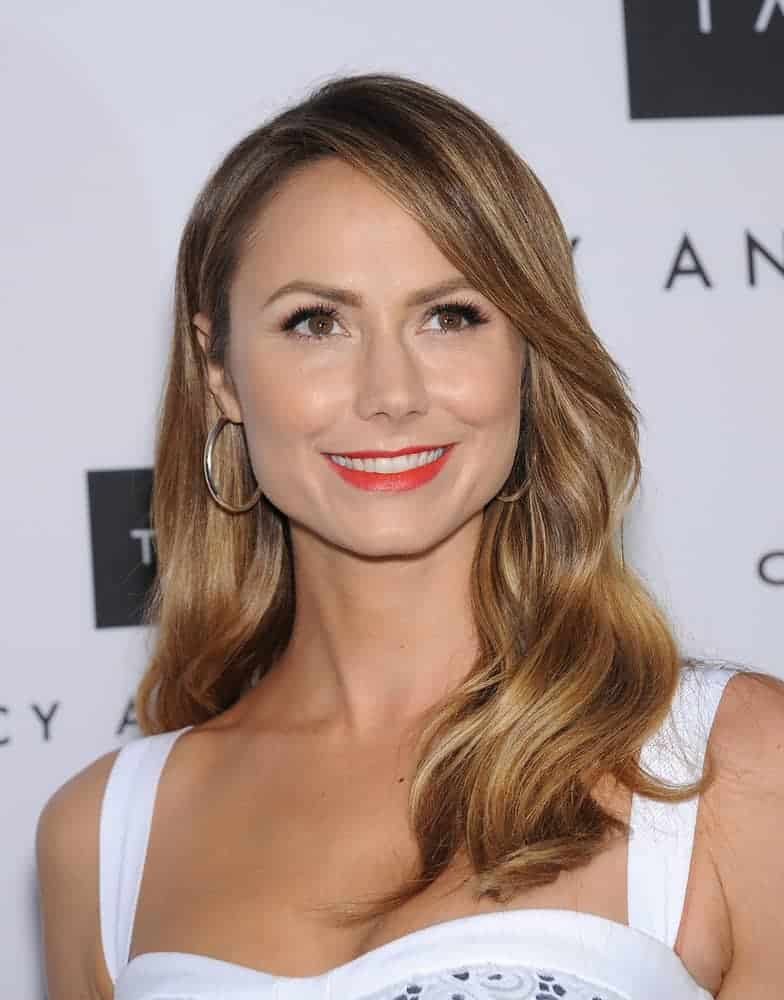 The actress looking all classy and sassy with her red lipstick and loose hairstyle with long side bangs. This beautiful look was worn at the Tracy Anderson Flagship Studio Opening last April 04, 2013.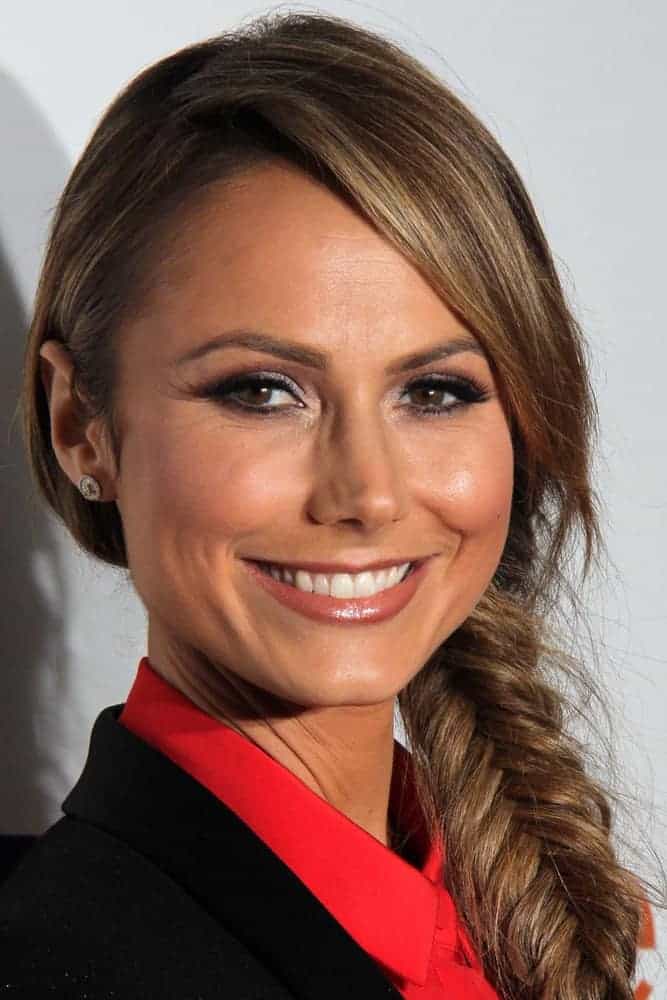 Stacy Keibler was in her most charming get up during the introduction of Joe Fresh at JCP, March 7, 2013. She arrived in a smart-casual outfit and a side-swept fishtail braid.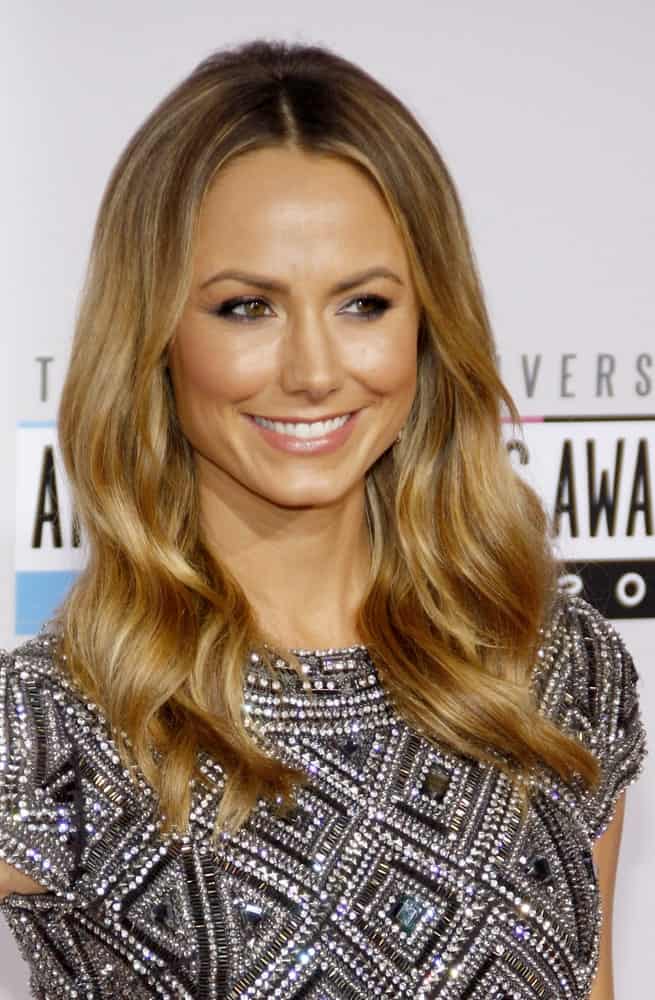 During the American Music Awards on November 18, 2012, the actress showcases a classy look with a stunning beaded dress and a center-parted blonde hair in big curls that flatters her oval-shaped face.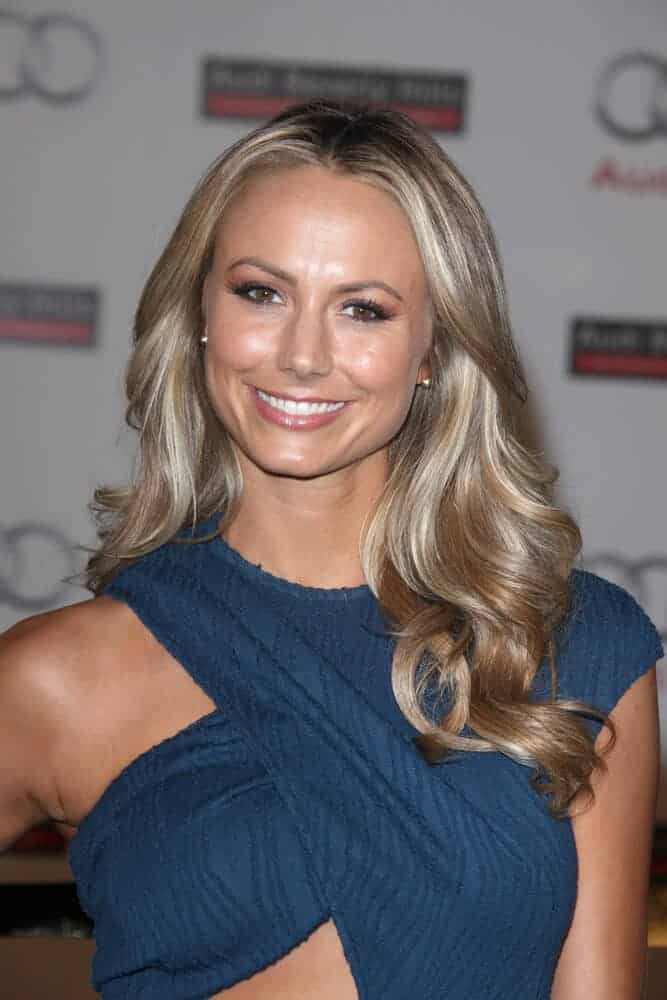 The actress exhibits her feminine side by flaunting her soft and gorgeous waves as she arrives at the Grand Opening Of Audi Beverly Hills Dealership, March 8, 2012.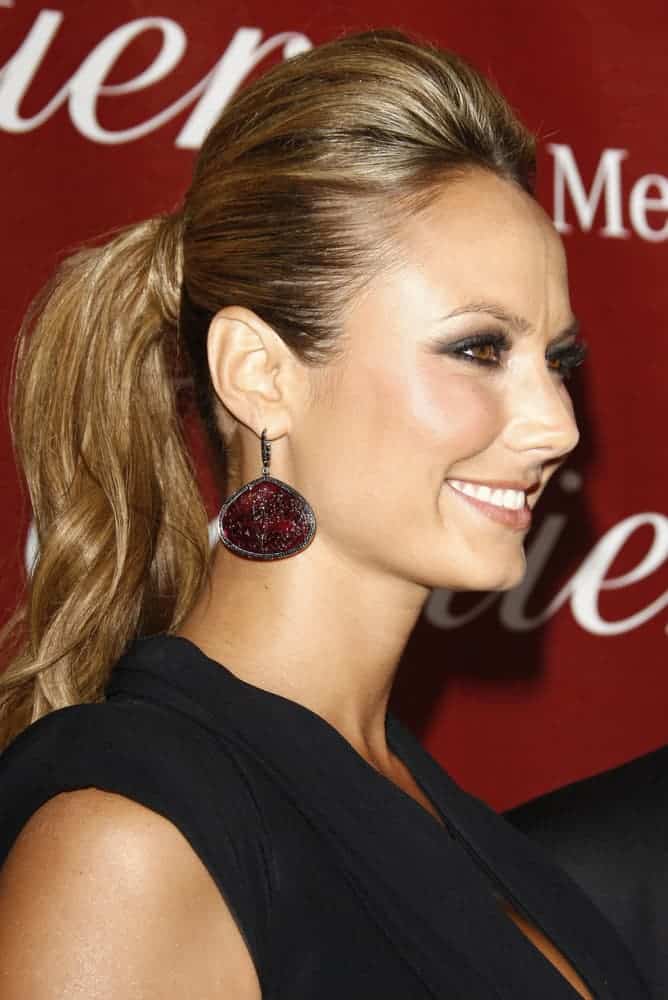 Last 7th of January 2012, Stacy Keibler attended the 23rd Palm Springs International Film Festival Awards Gala in a stunning ponytail with the upper portion, teased to perfection.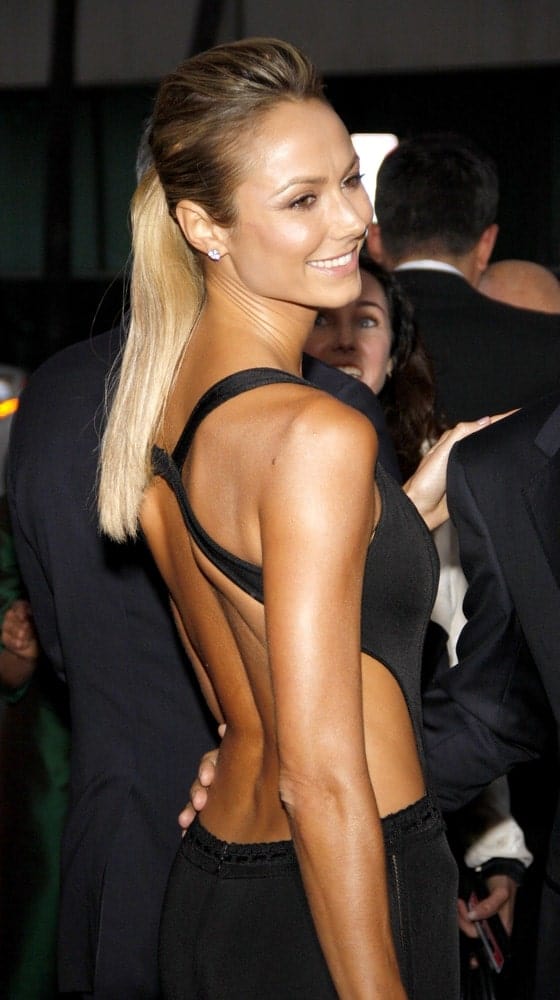 The actress gracing the Los Angeles premiere of Argo with her elegant ponytail and backless evening gown.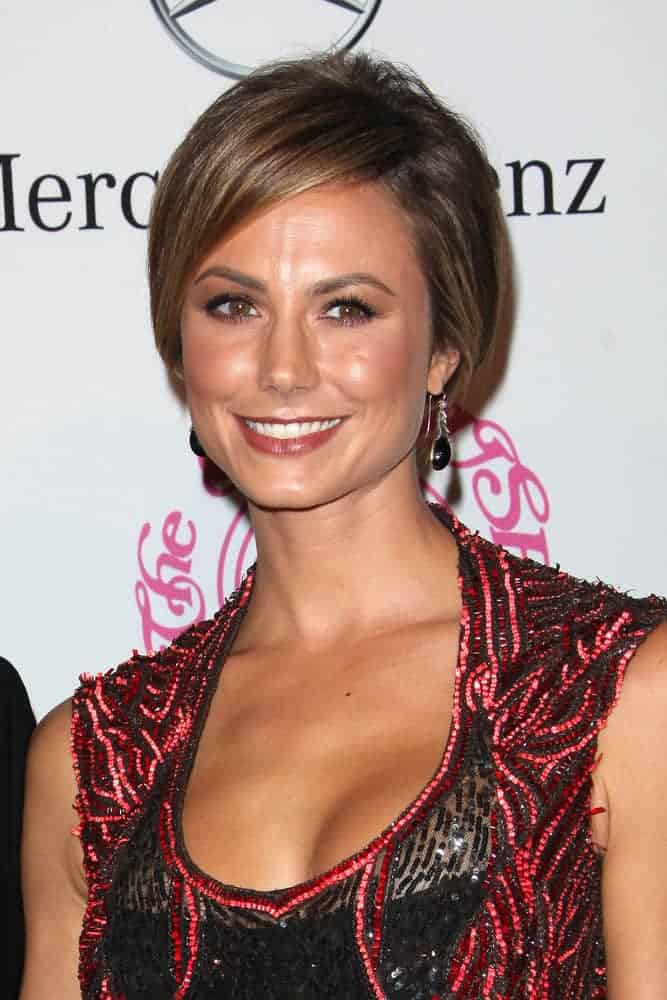 During the 26th Carousel of Hope Gala on October 20, 2012, Stacy Keibler keeps everything prim and proper with her neat upstyle.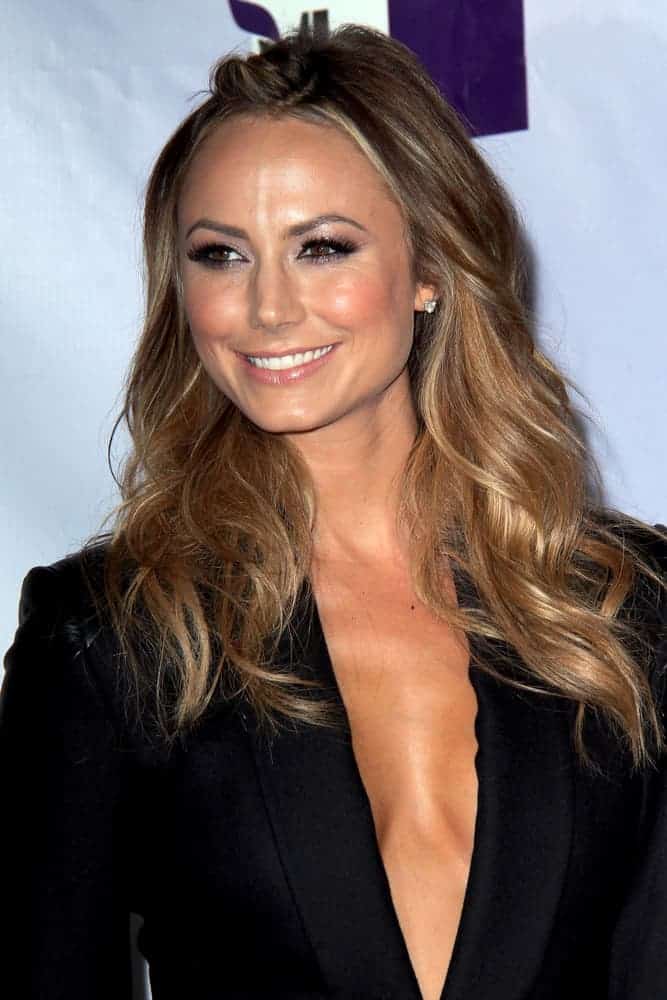 The American actress looking amazingly gorgeous during the VH1 Diva's 2012. With her loose, wavy hair falling down to her shoulder in a graceful movement, her overall aura is oozing with confidence and beauty.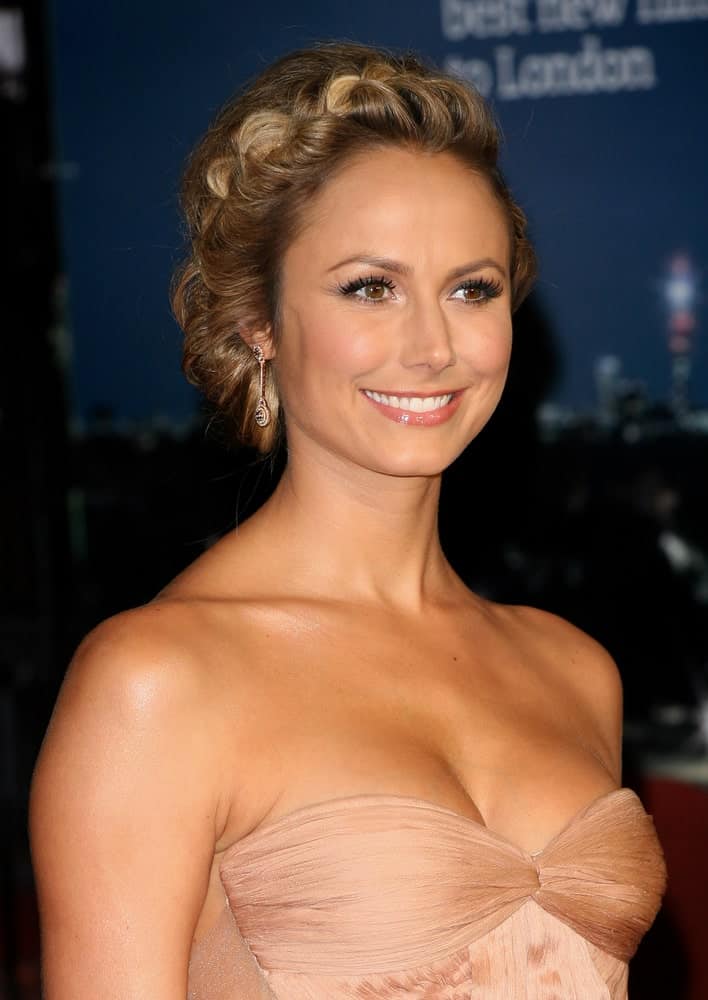 Stacy Keibler flaunting a very charming crown braid hairstyle that emphasizes her facial features. She finishes her look with drop earrings and a nice tube dress she wore during the The BFI London Film Festival: The Descendants – Premiere last October 20, 2011.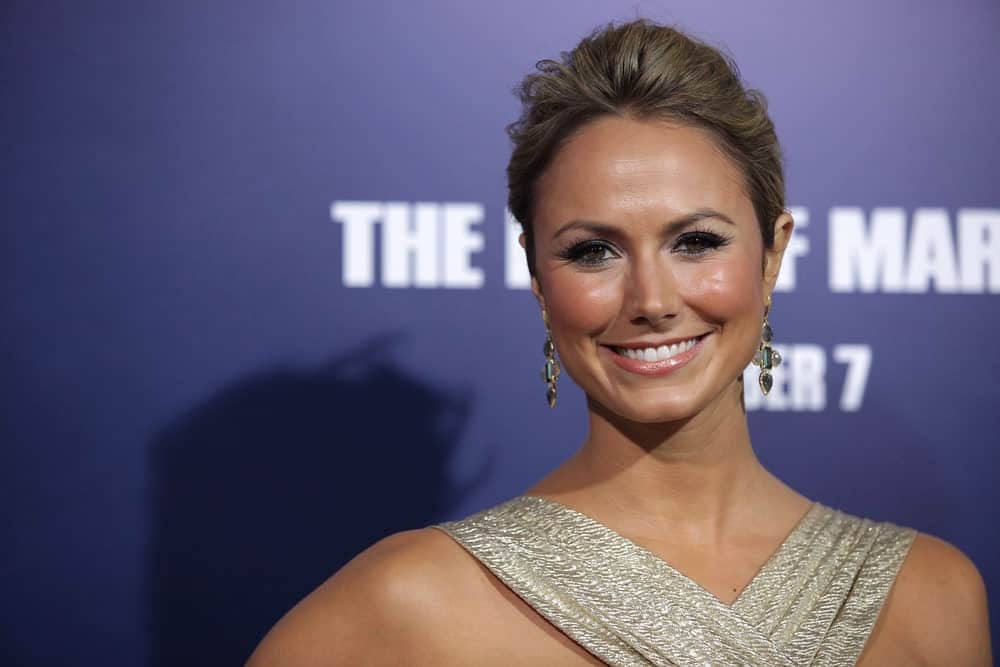 The actress exhibited a classy look showcasing a volumized updo hairstyle that accentuates her gorgeous earrings. This was worn at the "The Ides of March" Los Angeles Premiere on September 27, 2011.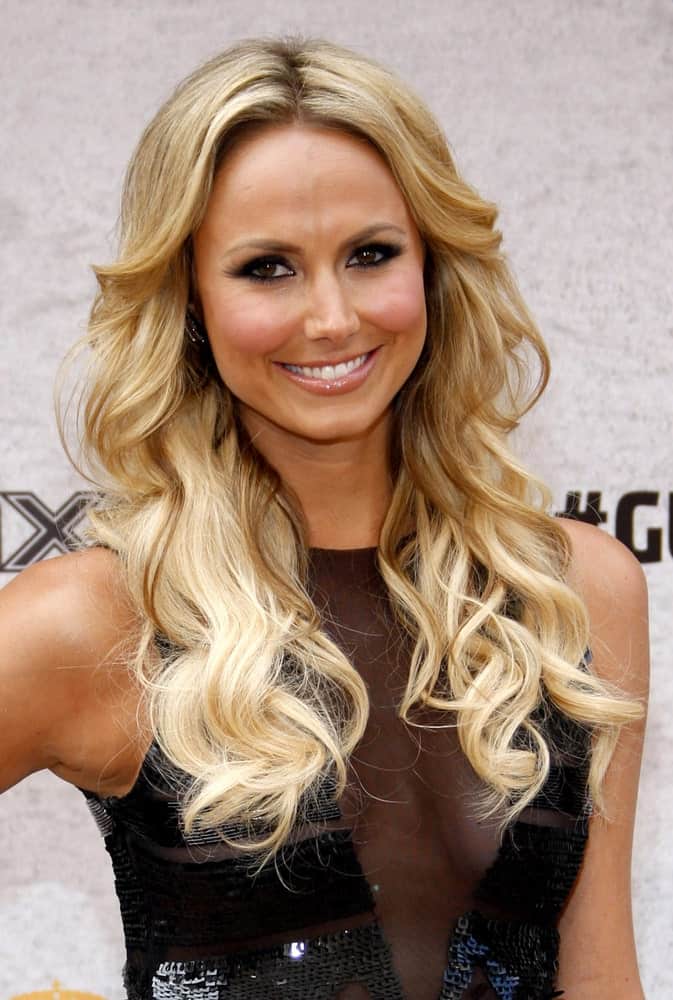 Stacy Keibler flaunts her captivating black dress along with her highlighted blonde hair in defined curls. This was worn during the 2011 Spike TV's Guys Choice Awards held on June 4, 2011.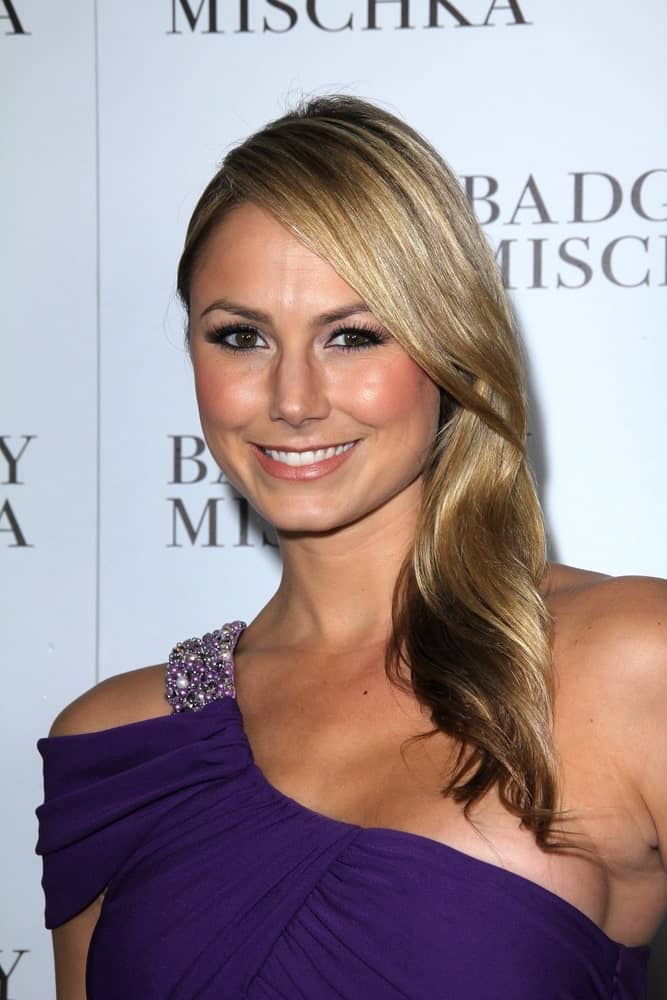 The actress arrives for the opening of the Badgley Mischka Flagship last  March 2, 2011, with a gorgeous halter dress and a loose blonde hair that's gathered on one side.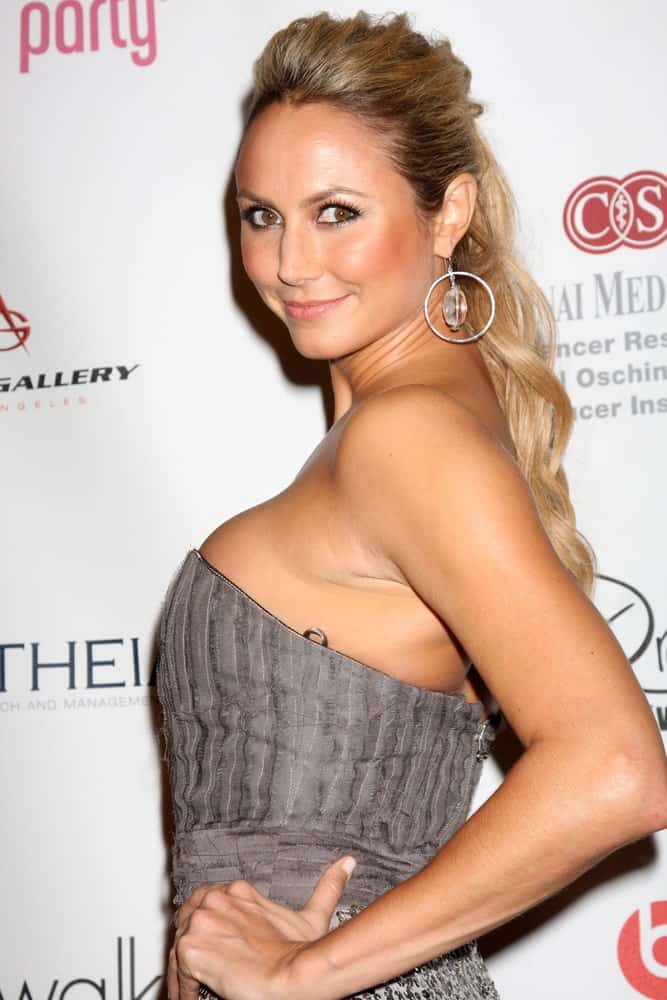 Stacy Keibler rocks a high ponytail with her long blonde wavy tresses worn during the Pink Party 2010 held on September 25th. She complemented it with round hoop earrings and a sleek tube dress.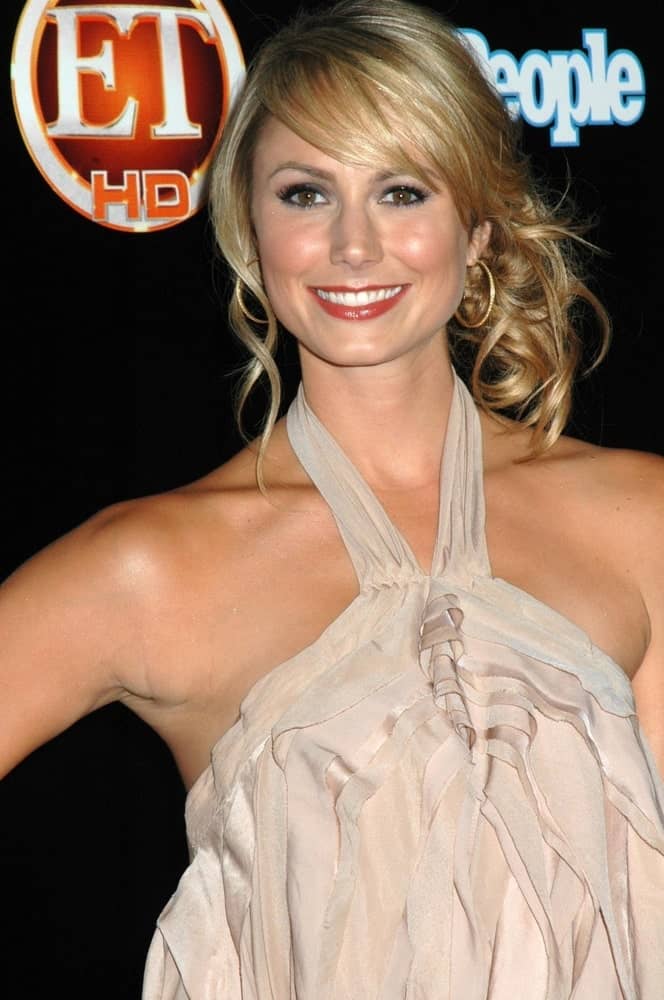 The actress looks gorgeous in her halter dress along with a low side bun hairstyle incorporated with curvy tendrils and side-swept bangs. This was taken during Entertainment Tonight Emmy Party last September 21, 2008.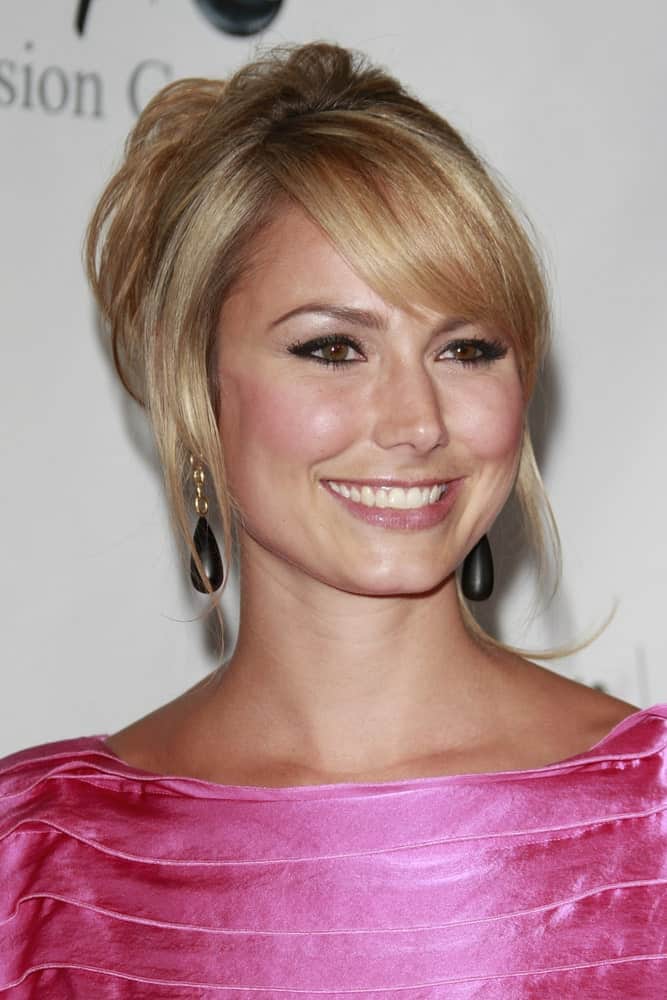 The model at the Disney ABC Television Group Summer All Star party last July 12, 2008, showcasing a sweet and charming aura with her upstyle hairstyle. It is paired with a pink dress that complements her flushed makeup look.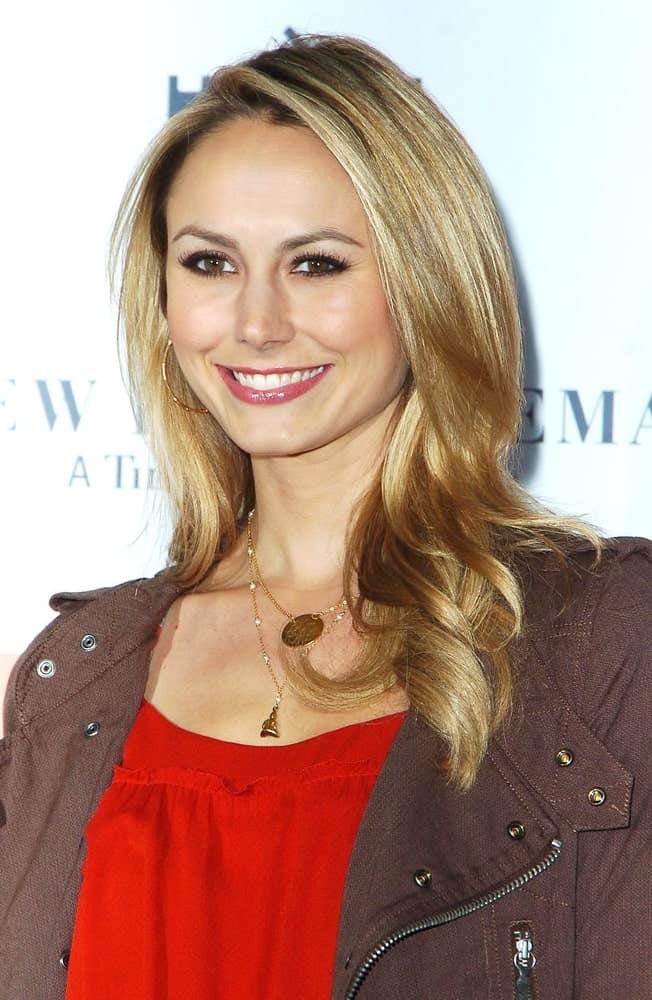 Stacy Keibler flashed a sweet smile during the SEMI-PRO Premiere held last February 19, 2008. She wore a red blouse topped with a brown blazer along with a volumized blonde hair that's half curled.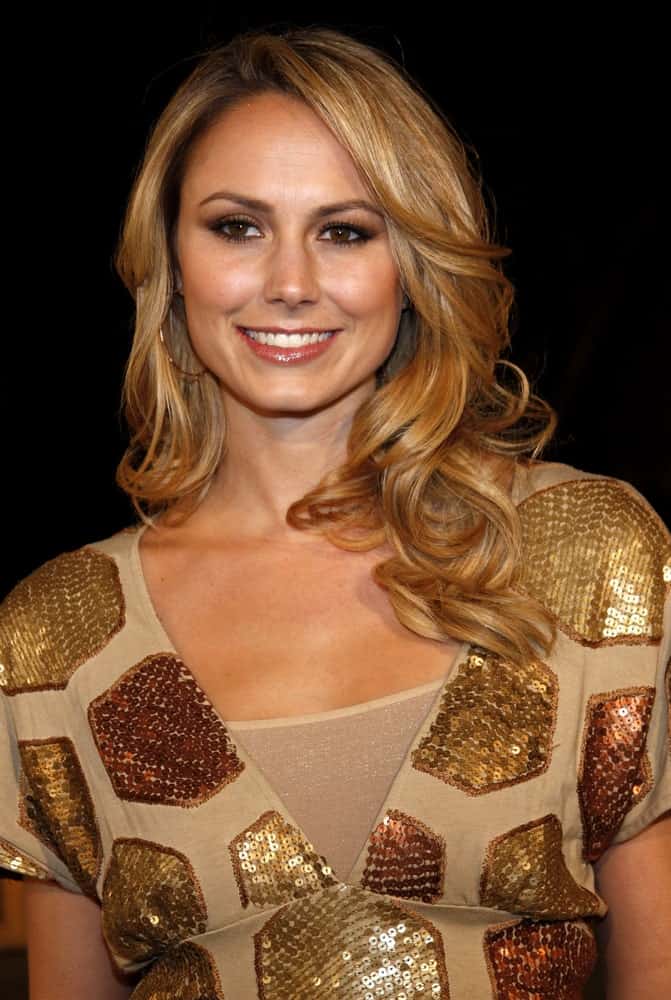 On January 16, 2008, the model shows off a curly blonde hair that complements her V neck dress with hexagon prints. She wore this during the the Los Angeles Premiere of "Cloverfield".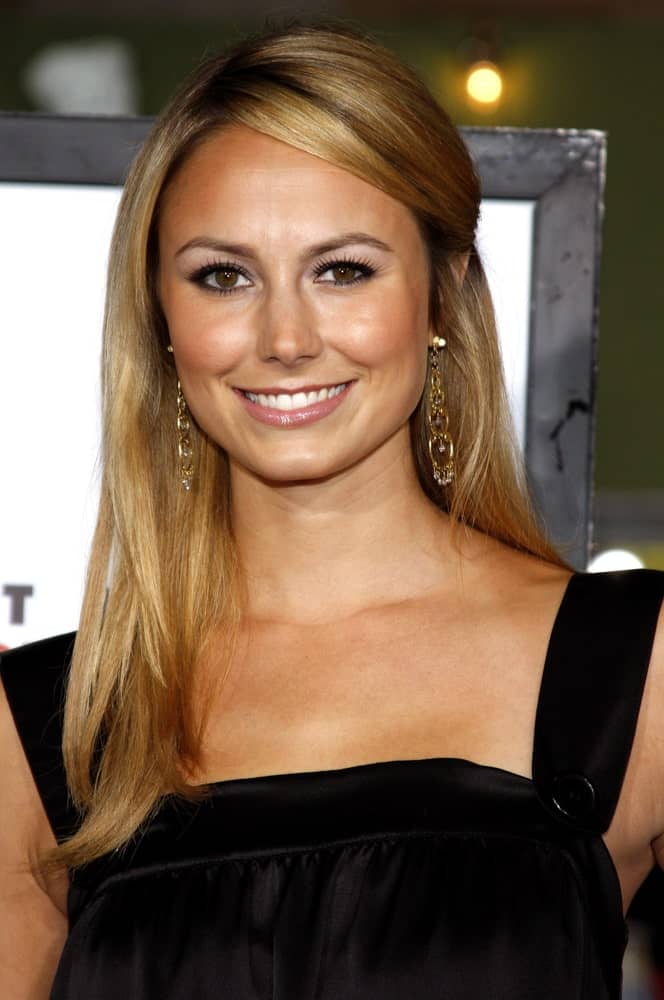 Looking sophisticated, the model attended the Los Angeles Premiere of "The Heartbreak Kid" on September 27, 2007, with a simple black dress and a loose hairstyle that's volumized on top.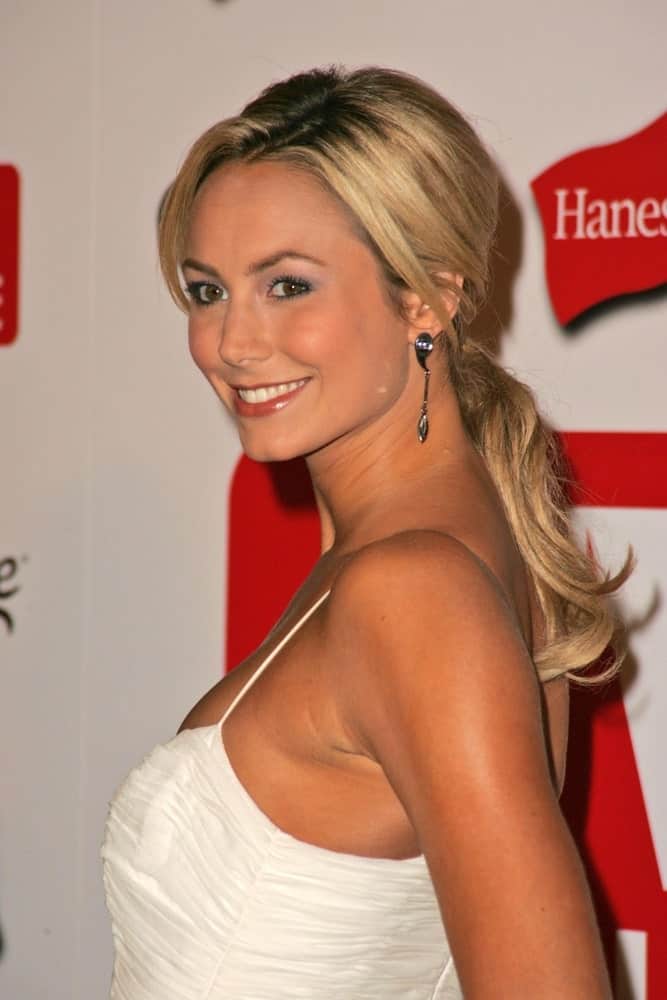 During the TV Guide Emmy After Party last August 27, 2006, Stacy showcases a sophisticated look showing off a classy ponytail hairstyle with sleek tendrils neatly placed on the sides.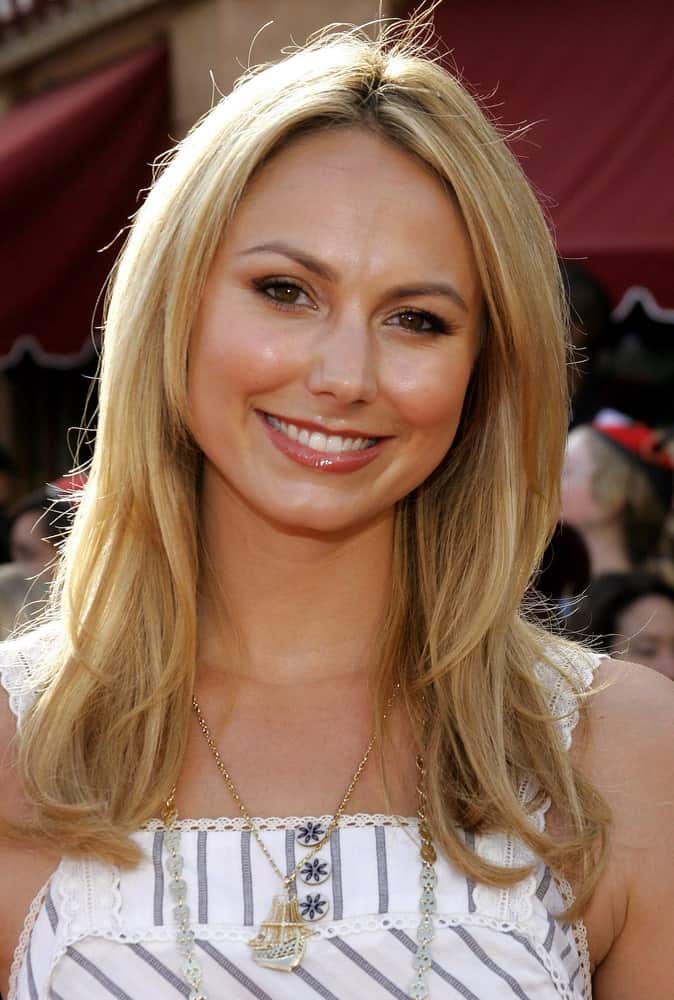 The model looks lovely in this lacy dress that's paired with charming layers flowing down to her shoulders. This was taken during the World Premiere of "Pirates of the Caribbean: At World's End" last May 19, 2007.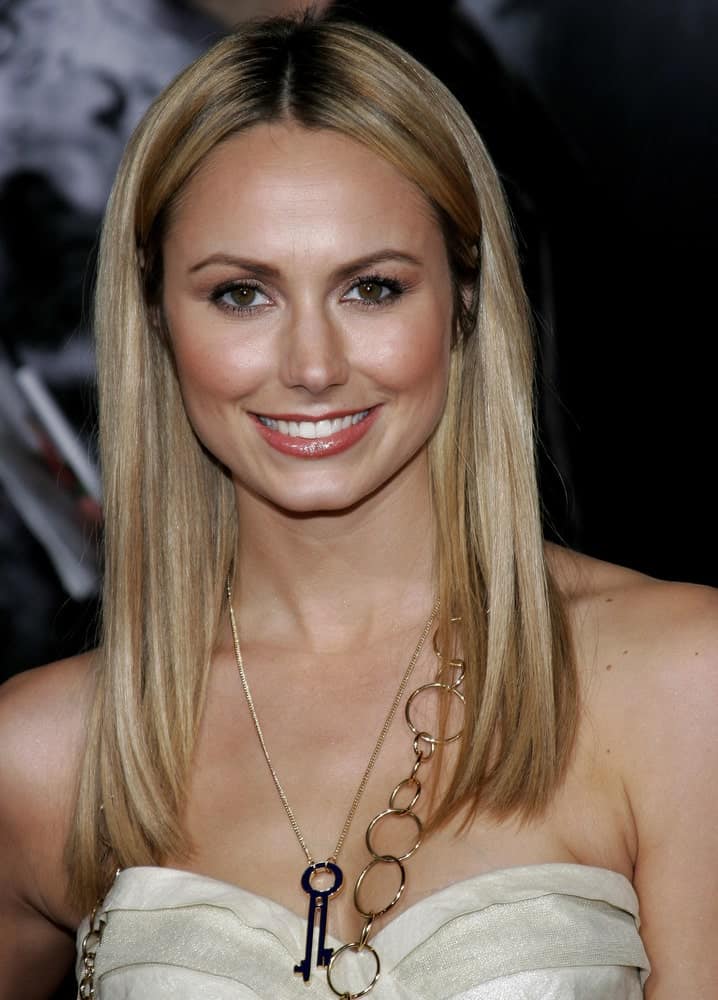 Stacy Keibler arrives for the Los Angeles premiere of 'The Number 23' on February 13, 2007, with a simple center-parted hair in sleek blonde with dark roots. It complements her beige dress perfectly with a chic necklace to complete the look.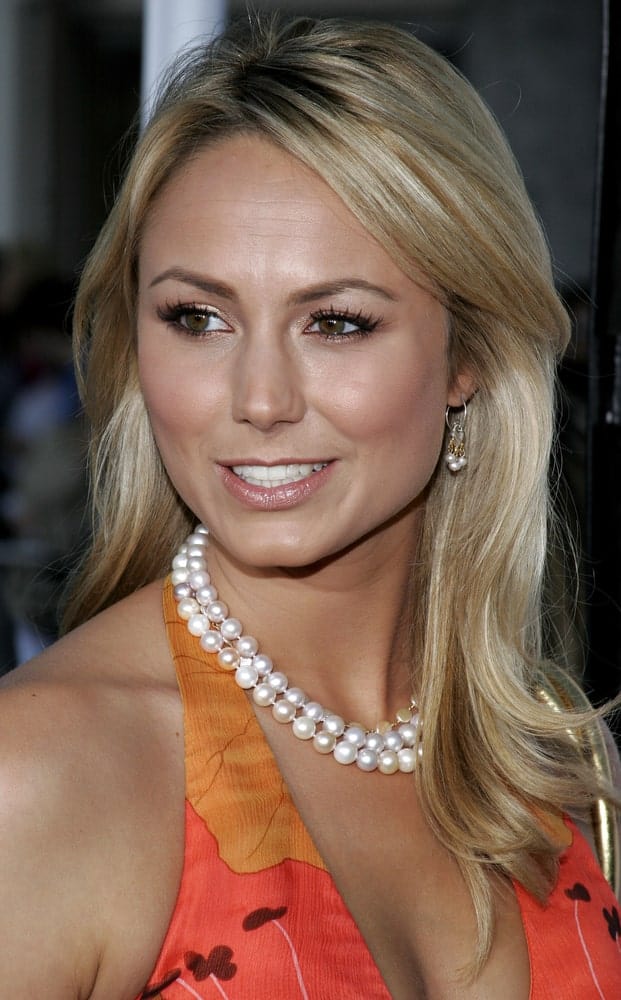 On May 22, 2006, the actress attended the World premiere of 'The Break-Up' wearing a halter dress paired with a pearl necklace along with a spot perm that adds body to her medium length hair.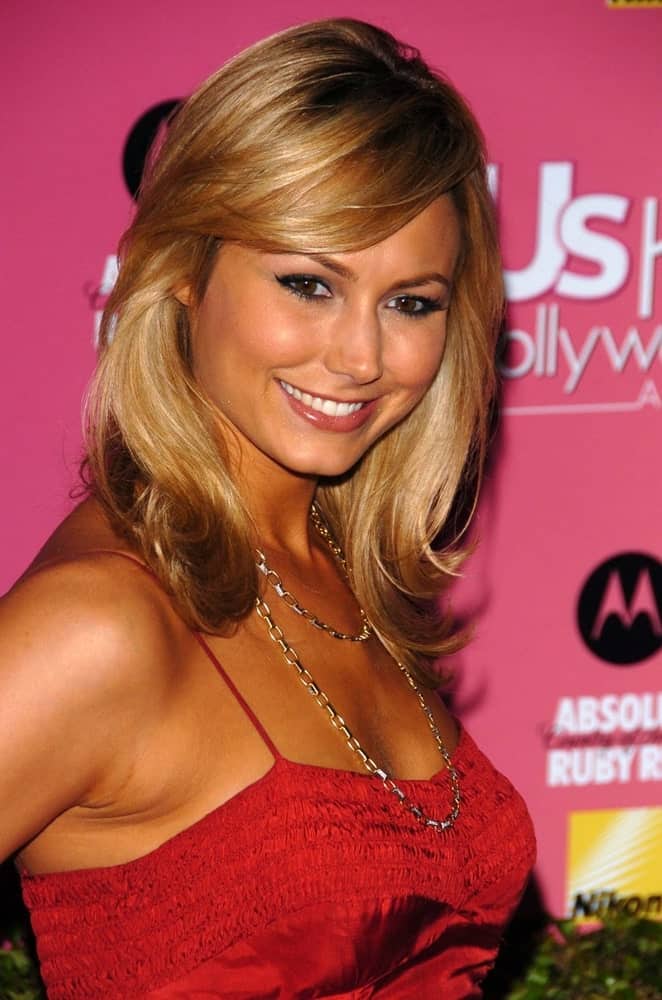 The model flaunts a chic red dress with a layered necklace and a side-swept hair with subtle curls on its ends. This look was worn on April 26, 2006, during the US Weekly Hot Hollywood Awards.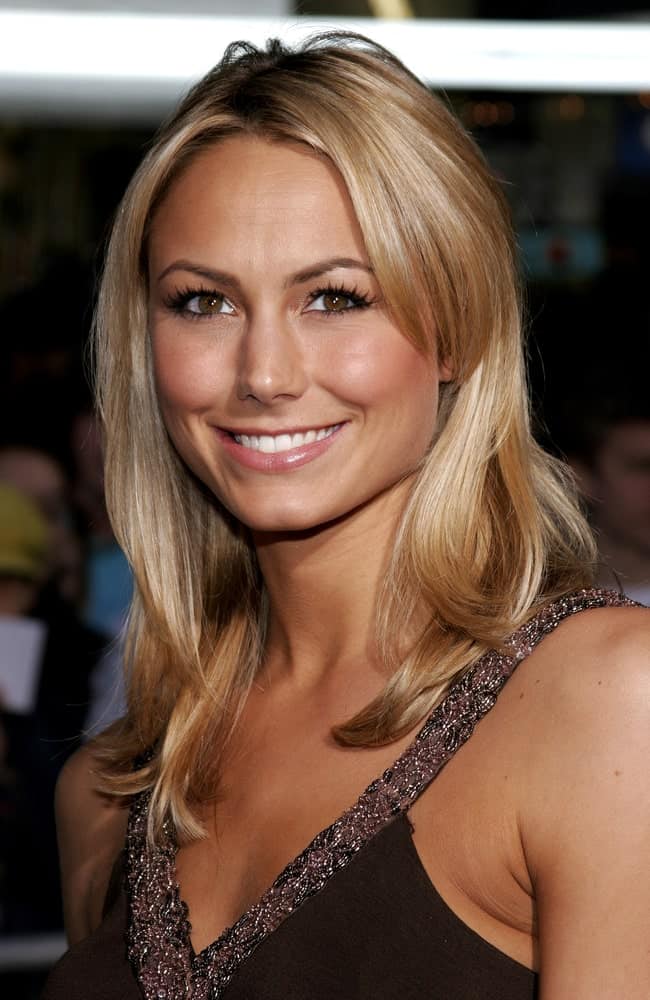 The actress looked relaxed with her V neck sleeveless top wore during the World premiere of 'The Shaggy Dog' last March 7, 2006. She accentuates it with a short layered hair cascading down her shoulder.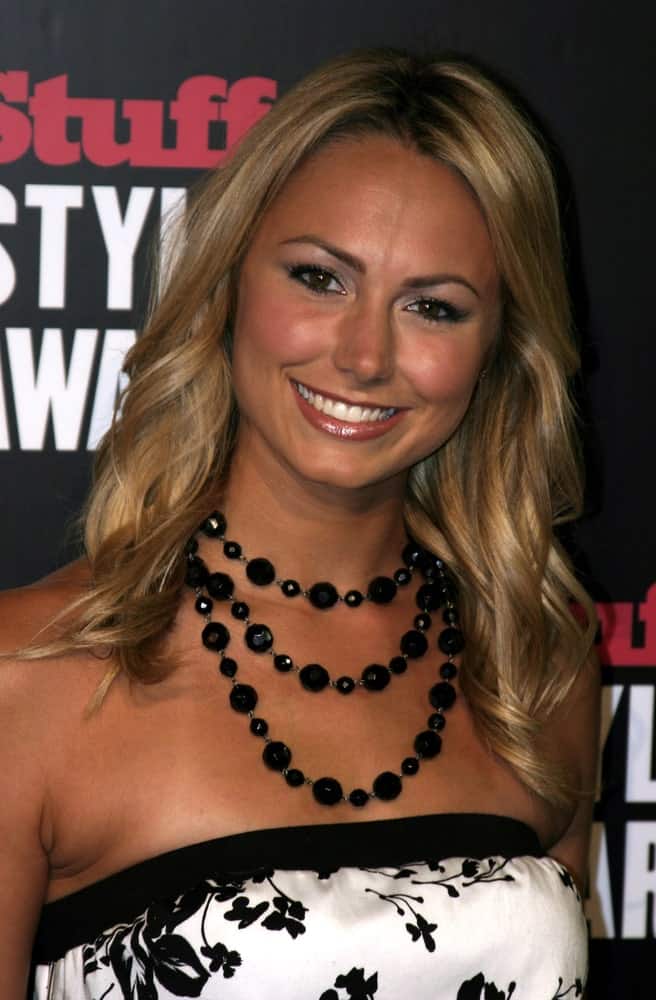 Stacy Keibler looks gorgeous in this tube floral dress paired with a large beaded necklace and a soft curly hair that gives her a charming aura. This was taken on September 7th, at the 2005 Stuff Style Awards.