Take your makeup skills to a whole new level and achieve a flawless, perfectly polished look by using specialized high-quality brushes and learning how the proper way of applying brush makeup.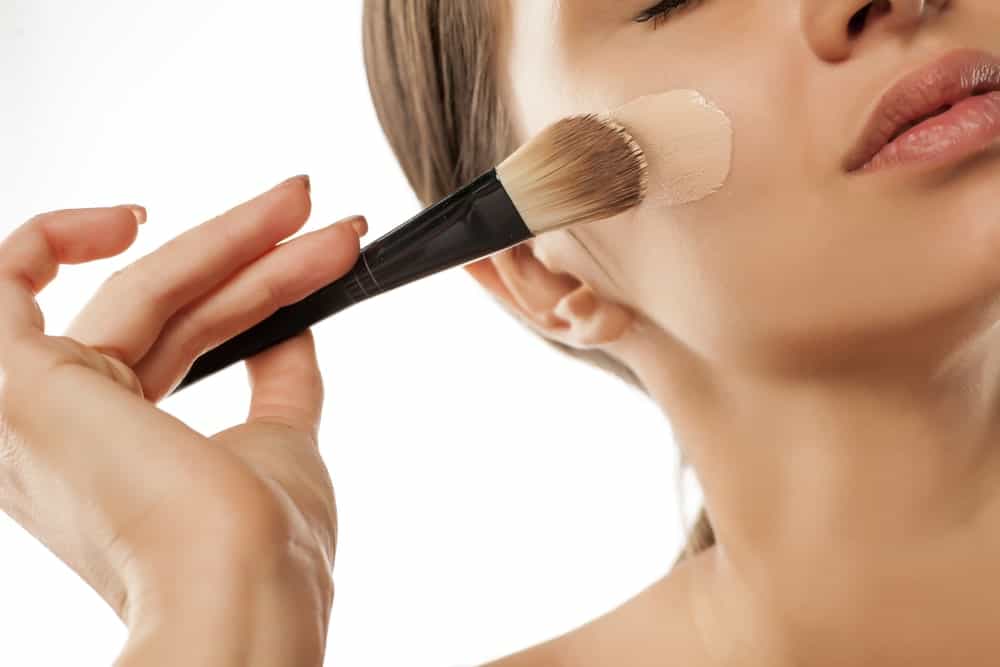 The most important day in any girl's makeup journey is the day you ditch those awful brushes and sponge applicators that come with your makeup and buy yourself some real makeup brushes.
Specialized and high-quality brushes are the keys to taking your makeup skills to a whole new level and achieving a flawless, perfectly polished look.
When it comes to makeup brushes, however, there's no such thing as one brush fits all, and even the finest brushes won't work if you don't know how to use them properly.
Luckily, we're here to give you the lowdown on everything there is to know about makeup brushes! Keep reading to learn more about applying makeup using different types of brushes as well as what common mistakes you need to avoid.
Foundation
The quality of your foundation application can determine whether the rest of your makeup will look picture perfect or hopelessly horrible.
A good foundation brush can give you the appearance of silky smooth skin, but the type of brush you use largely depends on what type of foundation you prefer.
If using liquid or cream foundation, an angled foundation brush like this one from Amazon will make sure each and every contour of your face is covered so you aren't left with any untouched areas.
When using one of these brushes, it's SUPER important to remember to not dip the brush directly into your foundation. Not only does this introduce bacteria into your product container, but you'll most likely end up with a far too heavy and cakey-looking application.
Instead, dab the foundation onto your cheeks, forehead, chin, and nose before blending with your brush using circular motions. When it comes to the foundation (and pretty much any makeup), remember that less is more. You can always add more, but taking away is a lot more difficult.
If a powder or mineral foundation is more your style, then you'll find that using a kabuki brush like this one from Kashima is perfect for making sure you get full and flawless coverage.
Using light pressure, pick up the product using the tips of the bristles before swirling across your face in even strokes. Before moving on to the next step, check to make sure you've blended enough so that there is no discernible color difference between your face and neck. The last thing you need is an icky foundation line.
Blush and Bronzer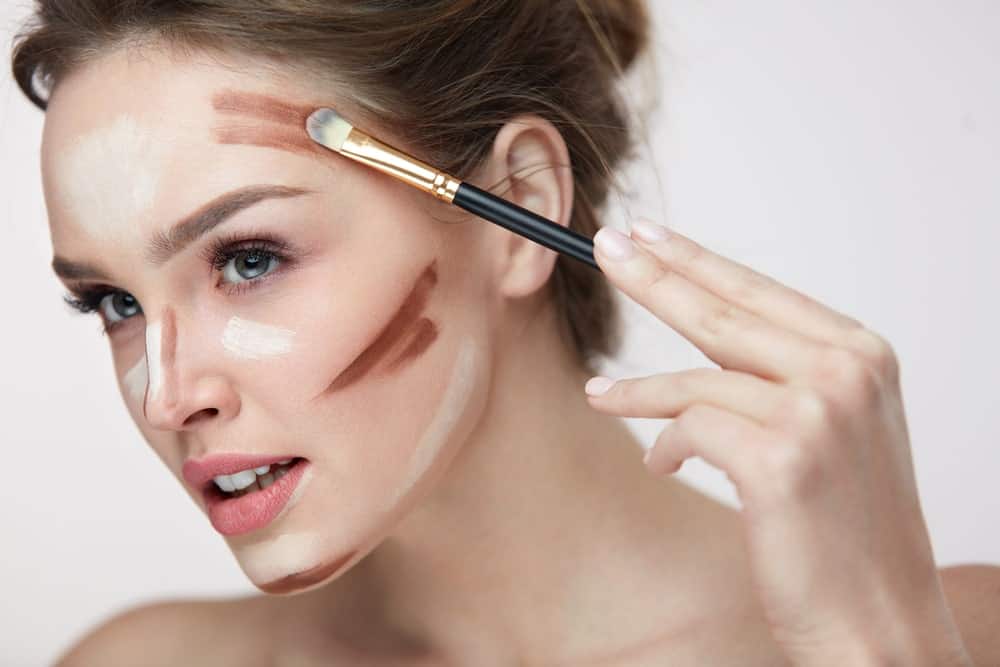 Even though they are used on similar areas of your face, blush and bronzer brushes are very different from brushes used for the foundation. These brushes are often more dome-shaped and contain longer, fluffier bristles.
While you can buy separate brushes for blush and bronzer, brushes like this one from Real Techniques can be used for both – as long as you remember to clean between uses.
To apply, swipe the brush into your blush or bronzer and make sure to tap away any excess powder before bringing it to your face. For bronzer, gently sweep across your face in the shape of the number 3.
Start from your forehead before gliding across your cheekbones and finishing along your jawline. You can also apply bronzer along the bridge of your nose as well as the apples of your cheeks since these areas also mimic where the sun would naturally hit your face to create a more defined look.
For blush, gently apply to the apples of your cheeks in circular motions before sweeping up into your cheekbones and blending thoroughly.
Be careful not to apply too much pressure and instead use only very light strokes, or else you may end up looking more clownish than you intended.
Contour
Compared to a blush and bronzer brush, a contour brush is usually thinner and has bristles that have more of an angle to create a more sculpted appearance (although they can come in a variety of different shapes and styles).
Brushes like this one from wet n wild are perfect for giving more definition to your cheekbones and jawline.
Contour brushes are super easy to use if you know how to do it correctly. Just like with the blush brush, tapping excess powder off your brush before using is key to preventing a cakey application.
Sweep the brush along the hollow of your cheeks (you can try making a fish face to define this area more clearly), then gently glide the brush back and forth along this area to add depth to the natural contours of your face.
Make sure to blend away any harsh lines to make your contour look more like a natural shadow than an artificial line.
Eyeshadow
There are several different types of eyeshadow brushes, but the two you should always have ready to go in your makeup bag are a blending brush and a flat brush.
Flat brushes are perfect for picking up the shadow and delivering a strong pigment payoff ( a must-have for any bold shadow look), and blending brushes are the key to blending your colors together to create a smooth, evenly diffused finish.
Start by picking up a flat eyeshadow brush like this one from Profusion Cosmetics and pressing it into your eye shadow, making sure to pick up enough pigment. Tap off any excess powder before sweeping the brush across your eyelid from the inner to the outer corner.
Add additional layers of darker colors to create a bolder, more interesting look with greater depth. Next, take a blending brush like this one from Proface, and swipe in the crease of your eyelid using windshield wiper-like motions to blend all of your colors together.
Keep blending until there are no discernible lines between any of your shadow colors. When it comes to blending brushes, an important thing to remember is to use a brush that is correctly sized for your eyelid. Using a blending brush that's too big for your eyelid will cause your shadow to spread out too much and mess up your look.
Cleaning Your Brushes
Now that you've got yourself a face of beautifully applied makeup, it's time to clean your brushes. If you put off and go too long without properly cleaning your brushes, then you are guaranteed to suffer the consequences.
A dirty brush will quickly build up with bacteria and leftover product, making breakouts all the more likely. Experts say you should give your brushes a thorough cleaning at least once a week to prevent build-up (although some say eyeshadow brushes can get away with being cleaned every other week).
While you can use a specialized brush cleaner like this brush shampoo from Ecotools, it's not necessary. Dishwashing liquid or another gentle soap will work just as well!
Simply wet the bristles with lukewarm water (hot water can damage the brush), and lightly massage your cleanser of choice into the brush bristles with your hand.
After rinsing thoroughly, make sure to form the bristles back into their original shape before placing your brush with the bristles hanging off the edge of the counter to dry (this allows the brush to maintain its shape). Never dry your brushes on a towel, as this can cause mildew to form and contaminate your brush.
Now go and use your brushes the way they were meant to, and enjoy creating beautiful and flawless makeup looks today!