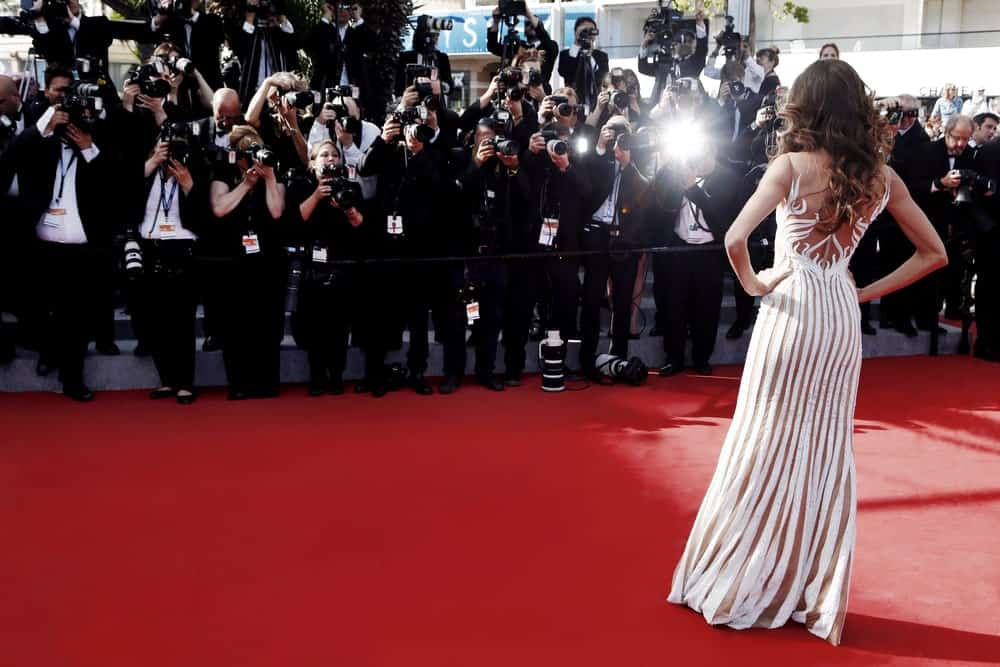 Who doesn't admire beautiful women? A beautiful woman does not just make heads turn, but you can also feel an aura of self-confidence in them. Beautiful women attract people towards them and one can't help but admire how beautiful they are!
When we talk about actresses, we all would agree on the fact that the first and foremost thing that we judge actresses on is their looks. Their acting skills come second. We wouldn't be very eager to watch the work of an actress who isn't beautiful. Beautiful actresses are a treat to the eyes. This may sound unfair to actresses who are really good at their work, but it's a fact that we do prioritize beauty over acting skills.
There are many actresses who we just can't stop talking about. Many of them have even retired from acting but their beauty is evergreen. We keep talking about how beautiful the eyes of a certain actress are, or how beautiful the smile of the other is, and so on.
We have taken time out to compile a list of 50 most beautiful actresses in the world. So sit back, hold your breath, and brace yourself for a heavy dose of alluring beauties!
1. Alexandra Daddario
Alexandra Daddario, also known as Miss Pretty Eyes, is all over Hollywood at just the age of 31. She started her career when she was just a teenager, with a series called All My Children in 2002. You may know her from True Detective, San Andreas, or Baywatch in which she played her most recent role. She is not only popular for her acting skills, but her piercing blue eyes have also drawn a lot of attention.
2. Dakota Johnson
The face of the famous Fifty Shades of Gray, Dakota Johnson, knows how to keep it real when it comes to her beauty. According to her, she is not fond of makeup and the only products she uses in her daily routine are a bit of sunscreen, mascara, and lipstick. This American actress made her debut in the film industry when she was only 10 years old, with Crazy in Alabama. After finishing high school, she bagged minor and supporting roles in The Social Network, 21 Jump Street, Goats, The Five Year Engagement and finally ended up bagging the starring role of Anastasia Steel in Fifty Shades of Gray.
3. Emma Watson
Born in France, Emma Watson has been lucky with her career. At just the age of 9, she bagged the role of Hermione Granger in the famous Harry Potter Series. At the age of 29, Emma Watson is known all around the world. Her innocence is what makes her more beautiful. She can be seen on the big screen in numerous films. No beauty could have been as beautiful as Emma Watson in The Beauty and the Beast. The list of most beautiful women in the world cannot be complete without Emma Watson in it.
4. Deepika Padukone
Deepika Padukone is an enthralling beauty from India. Her recent film was XXX: The Return of Xander Cage which made records on the box office. At the age of 33, she is one of the highest-paid actresses in the world. With her contagious laugh and deep dimples, people all around the world go completely gaga over her beauty.
5. Shailene Woodley
Shailene Woodley can captivate anyone with her charm. She is most popular for her roles in the Divergent series. She is a beautiful and mesmerizing actress from California. At 25 years of age, she has managed to bag huge projects such as the Divergent series and the Fault in Our Stars. She is one of the most admired young actresses in Hollywood today.
6. Margot Robbie
The Australian beauty, Margot Robbie had been a part of a long-running soap, The Neighbors but she became popular after playing the role of Naomi Lapaglia in The Wolf of Wall Street, alongside the world-famous heartthrob, Leonardo DiCaprio. She also played many other important roles including Jane Porter in the film The Legend of Tarzan and the famous Harley Quinn in the film Suicide Squad.
7. Jennifer Lawrence
Jennifer Lawrance is an Oscar-winning American actress, who at present is one of the highest-paid actresses in the world. She attracted a photographer randomly on the street when she was 14 years old and the rest is history. She has won the hearts of people all around the world with not just her flawless beauty but with her acting skills as well. She has been seen in many films, including the very famous The Hunger Games.
8. Nadia Hilker
Nadia Hilker is an exceptionally beautiful German actress who is best known for her role in The Spring and The Walking Dead. Before entering the film industry, Nadia Hilker worked as a model for some years, after which she tried her luck at acting. She started her acting career with the roles of Marie-Luise Seeling in Zimmer mit. She made notable appearances in many movies including The Divergent Series: Allegiant.
9. Lily Collins
If you want to see beauty, grace, and cuteness combined, Lily Collins is the actress for you. She is not just an actress but also a writer and a supermodel. Born in 1989, Lily Collins has been in the film industry since early childhood, at the age of 2. She has bagged numerous awards like the Teens Choice Award. She can be seen in many popular films like The English Teacher and Stuck in love.
10. Dakota Fanning
Dakota Fanning is an American actress who has been a part of the acting industry since her childhood. She was born in 1994. Her teachers noticed how she stood out in school plays and suggested to her parents that they should consider taking Dakota to an agency. After doing smaller projects, she got a major breakthrough in her career with the role of Lucy Diamond Dawson in I Am Sam in 2001. She then bagged many films including Trapped, Sweet Home Alabama, Taken, and The Cat in the Hat among many others.
11. Blake Lively
Blake Lively is an American actress best known for her role of Serena van der Woodson in the one of the most famous TV series, Gossip Girl. She landed the major role in The Sisterhood of the Travelling Pants while she was still in high school. She even bagged a Teens Choice Award for her work in the Sisterhood of the Travelling Pants. With her natural talent, dazzling good looks, and the support from Gossip Girl fans, she broke out as the top-flight movie star. Her popular projects include The Town, Green Lantern, and the Age of Adaline.
12. Urassaya Sperbund
Half-Thai and half-Norwegian actress Yaya Urassaya Sperbund is known for her beauty and acting. She is often considered the most beautiful girl in Thailand. At just 26 years of age, she has the heart of the entire country on her palm. Her ever-smiling face, twinkling eyes, and the charm with which she carries herself are what made her win a spot in the list of the most beautiful actresses in the world. She has done many dramas and has endorsed big brands like Pantene, Maybelline, and Uniqio. She is also the first Thai actress to have received the title of 'Friend of Louis Vuitton'.
13. Nana Im Jin Ah
Nana Im Jin Ah is a Korean actress, model, and a singer. She was born in 1991. She is popular for her roles in The Good Wife, The Swindlers, and Kill It. With her beautiful, innocent face, she has won the hearts of people all around the globe.
14. Sarah Gadon
Sarah Gadon is a Canadian actress who is not just known for her commendable acting skills but also for her good looks. She has been a part of many television shows, short films, and movies. Her career lasted for more than two decades. Her fame received a boost with the role of Emma Jung in A Dangerous Method. Since then, she made a prosperous career for herself.
15. Odeya Rush
Odeya Rush is an Israeli model and actress. Before stepping into acting, she started her career as a model from a very early age. She appeared in many campaigns for massive brands such as Gap, Ralph Lauren, and Guess. Her acting career began with Law & Order:  Special Victims Unit and Curb Your Enthusiasm. Her first role in a film was of Joni Jerome in the Odd Life of Timothy Green. She has appeared in numerous films, in leading and supporting roles.
16. Pia Wurtzbach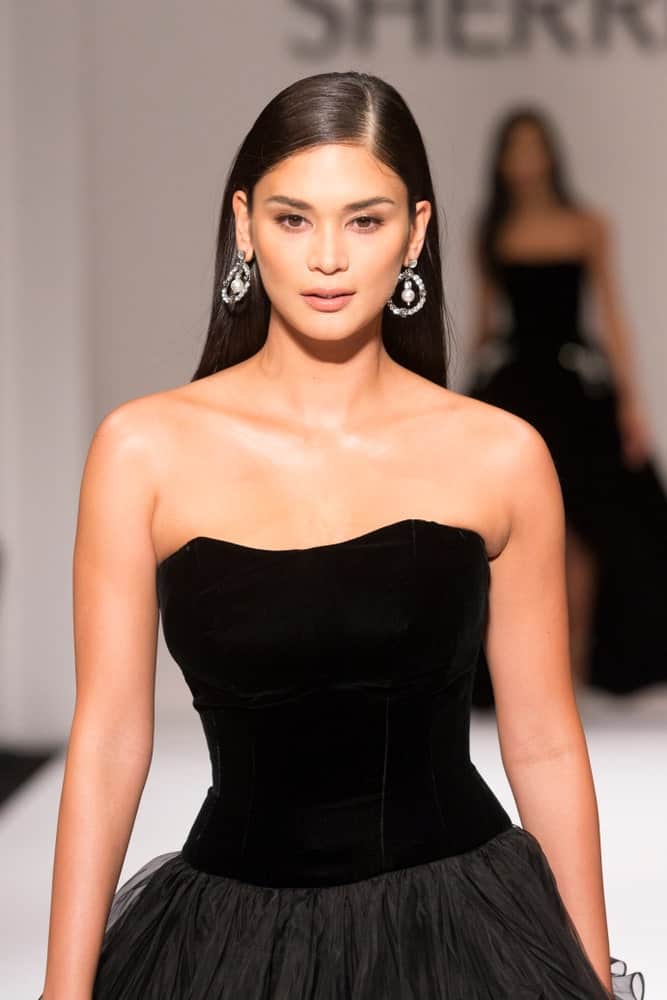 Pia Wurtzbach is a Filipino-German model and actress. She is a holder of Filipina-German beauty pageant title. She was the Miss Universe in 2015. She is a professional actress, model, and a host. Pia Wurtzbach started acting when she was 4 years old. After working in many dramas and movies, she quit acting temporarily to focus on the Miss Universe competition.
17. Vanessa Hessler
Vanessa Hessler is a 29-year-old American-Italian model and actor. She has appeared in many advertisements for Guess, Armani, Calvin Klein, and many others. She made her debut as a TV host with Festival di Sanremo. She was cast in a movie Christmas at Miami. She also played a role in For a Night of Love. Along with these, she has bagged many other movies and shows. Her acting and the cute appearance are what makes her one of the most beautiful TV actresses in the world.
18. Liza Soberano
Hope Elizabeth Soberano is a Filipino-American actress who started her acting career with TV series and movies including King Ako'y Iiwan Mo, Wansapanataym, Must Be Love, and  She's the One. Her fame was boosted after she played a prominent role in Forevermore. After Forevermore, she has been paired with Enrique Gill in many films like Everyday I love You, Just the Way You Are, My Ex and Whys, Alone/Together, and Dolce Amore. Her acting skills paired with her Filipino and American genes, she is one of the most beautiful actresses in the world.
19. Angelina Jolie
Angelina Jolie is an American actress who has been ranked as the highest-paid actress of Hollywood many times. Along with being an actress, she is also a filmmaker and a humanitarian. She is the winner of three Golden Globe Awards as well. She debuted as an actress when she was still a child with her father in Lookin' to Get Out. Her first leading role was in Hackers in 1995. She won awards for her performances in the drama Girl, Interrupted. Other major movies that she did include Lara Croft:  Tomb Raider, Mr. and Mrs. Smith, Wanted, and Salt. Her list of contributors to the film industry goes a long way. She is a renowned figure internationally, who is loved and admired by people all around the globe.
20. Natalie Portman
Natalie Portman is an Israeli actress who started modeling at the age of 11. Her first film was The Professional. Moreover, she played the role of Queen Amidala in the Star Wars prequels. She won an Oscar award for her rolled in The Black Swan. She received an Oscar nomination for her role portraying First Lady Jacqueline Kennedy in Jackie (a biopic). Her subsequent film projects have kept her in the A-list of Hollywood actors.
21. Julia Roberts
Julia Roberts is one of the top actresses in Hollywood. She was born in Georgia. She made her acting debut with Crime Story, a television series. She played leading roles in movies like Steel Magnolias, for which she earned a nomination in the Academy Awards, Pretty Woman, and Erin Brockovich for which she won an Oscar and Academy Award for Best Actress. She is one of the biggest earners for box-office in Hollywood and also one of the highest-paid actresses.
22. Scarlett Johansson
Scarlett Johansson is an American actress who dazzles everyone with her beautiful smile. She started her acting career at an early age, and it was her role in The Horse Whisperer that brought her fame when she was only 13 years old. She bagged numerous successful projects that include Lost in Translation, The Nanny Diaries, Girl with a Pearl Earring, Hitchcock, Vicky Cristina Barcelona, and none other than The Avengers. Some of her recent films include Avengers: Endgame, Isle of Dogs, Rough Night, and Ghost in the Shell.
23. Kate Winslet
Kate Winslet, the Rose of Titanic needs no introduction. Her dazzling beauty and her phenomenal acting are something the world stands witness to. She was just 7 years old when she began acting. Her first film was Heavenly Creatures. She was the lead in the evergreen, the most famous of all times, the Titanic. She has won an Oscar and several Golden Globe Awards.
24. Sophie Marceau
Sophie Marceua is a French actress who comes from a non-acting background. She was 14 years old when she was informed that the search for new faces for the film The Party was being carried out. She auditioned and was selected. The Party was a massive success. She then worked in The Party 2. She then worked in numerous films that got her many prestigious awards. The French beauty marked her mark in Hollywood with not just her looks but her exceptional acting skills.
25. Emmy Rossum
Emmy Rossum is an American actress, singer, and a songwriter. She used to sing at the Metropolitan Opera in New York. When she was 11 years old, she was already on the TV and by adolescence; she had marked her debut in movies. Using her acting and singing skills, she became a star after The Phantom of the Opera. She was a part of the Showtime series, Shameless. Emmy Rossum is included in the list of the most beautiful actresses in the world for all the right reasons.
26. Salma Hayek
Salma Hayek is a Mexican actress who is one of the most dazzling actresses of Hollywood. She decided to become an actress after watching Willy Wonka and the Chocolate Factory. She landed a role in a soap opera, Teresa which was a success. Because she wanted to try her luck in films, she left Teresa and Mexico. She did not receive much appreciation when she came to Los Angeles initially. She finally got the role, Desperado. From then onwards, she worked in many films such as From Dawn Till Dusk, Fools Rush, Breaking Up, Wild Wild West, Frida, and many more!
27. Jennifer Connelly
Jennifer Connelly is an American actress who started out in the industry at a very young age. It was her good looks that got her commercials. She was asked to perform ballet routine for her first appearance in Hollywood. She worked as a lead role in Italian and English movies in her teenage. She got a breakthrough in her career with Requiem for a Dream. After this, she bagged numerous leading roles like in Blood Diamond and A Beautiful Mind.
28. Izabella Scorupco
Izabella Scorupco is a Polish actress who worked in her first movie, Ingen kan älska som vi, at the age of 17. After this, she became a local teen idol. She became even more popular after she launched her first pop album. After the release of the subsequent album and another single, she immediately landed a lead role in a Swedish film, The Tears of Saint Peter. She made an appearance in the Vertical Limit, and later got a lead role in Reign of Fire. She worked on numerous other dramas and movies that were a success. The beautiful Polish actress marked her presence in the international industry through her commendable acting skills.
29. Paula Patton
Bright-eyed actress, Paula Patton, has been performing since a very young age. She was working behind the camera for several years but finally enrolled in acting classes upon the realization that she wanted to work on the other side of the camera. She got a small role in Will Smith's Hitch. Other projects she worked on include Déjà vu, Mirrors, Swing Vote, Just Wright, Mission Impossible-Ghost Protocol Jumping the Broom, About Last Night, and many more.
30. Stefanie Scott
Stefanie is still new to the industry yet she has marked her presence with her exceptional acting. She is an American actress who is known for her roles in Insidious: Chapter 3 and Flipped. Her debut in the film industry was through Beethoven's Big Break. She is not just an actress but also a musician and a singer. This young, beautiful, and dynamic actress is sure to go a long way in the film industry!
31. Diane Lane
American actress, Diane Lane, was born in 1965. She has been working as an actor since a very young age. She is a beautiful and a graceful actress who has won hearts of people all over the world with her work in numerous movies like Little Romance, Touched by Love, The Outsiders, Chaplin, A Walk on the Moon, Under the Tuscan Sun, Must Love Dogs, and the list goes on!
32. Aishwarya Rai
Aishwarya Rai is an Indian actress and the former Miss World. She worked as a model before becoming an actress. After winning the Miss World pageant, she worked in more than 40 films in English, Hindi, Tamil, Bengali, and Telegu. She is often referred to as the most beautiful woman in the world.
33. Rachel McAdams
Rachel McAdams is a Canadian actress who discovered her passion for acting at the age of 12. The beautiful Canadian actress told her mother at the age of 12 after watching a theater performance that she would die if she wasn't in it. She is most popular for her role in The Mean Girls. She has also worked in many blockbusters like The Family Stone, Wedding Crashers, The Time Traveler's Wife, the Vow, and Sherlock Holmes. She received an Oscar nomination for her in the drama Spotlight.
34. Monica Bellucci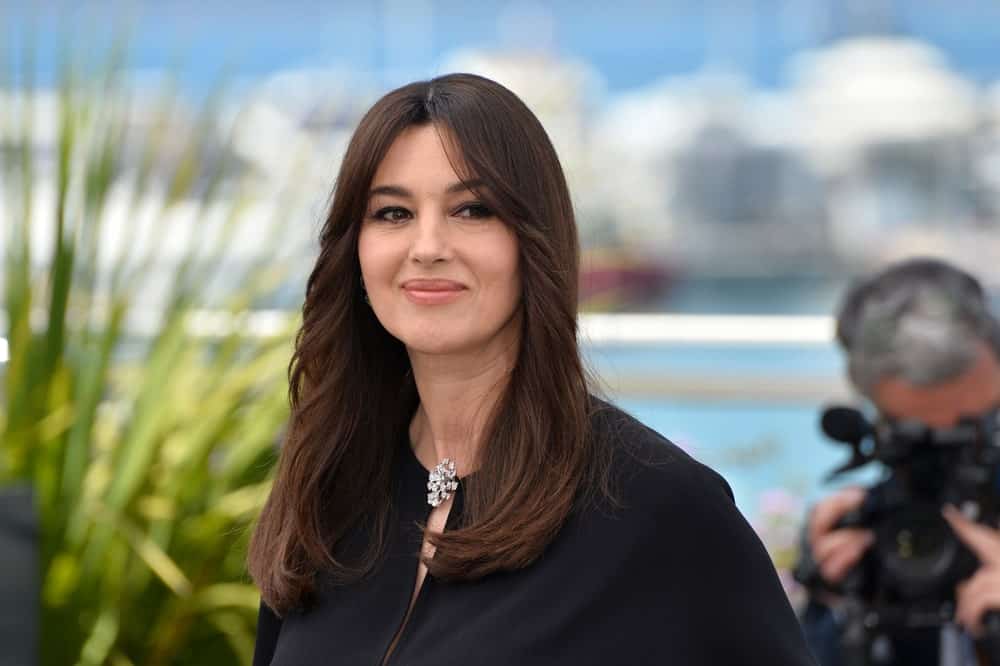 Monica Bellucci is an Italian actress who initially pursued a legal profession. While she was attending university, she did modeling to earn extra money which marked the start of her modeling career. She made her debut in acting with the film Dracula. She then appeared in many films including The Apartment, Under Suspicion, and Brotherhood of the Wolf.
35. Olivia Wilde
Olivia Wilde is an American actress who has worked on many television shows and movies. She is known best for her lean figure, feline-like eyebrows, and a deep voice. She received stardom after her appearance in The O.C. she bagged many massive projects after The O.C which include In Time, Cowboys and Aliens, The Words, and People Like Us. She has raised the bar high for upcoming artists with her talent and ravishing good looks.
36. Laura Vandervoort
Laura Vandervoort is a Canadian actress. She made it to the pages of Maxim Magazine for 2 years in the list of 100 Hottest Women and also earned a place on the Cover of the magazine- thanks to her sizzling look! No wonder she has made it to the list of most beautiful actresses in the world. The popular shows and movies that Laura has worked on include Smallville, Bitten, Syfy's Haven, and V. she managed her way up from a child actress to a Hollywood celebrity with her talent and beauty!
37. Alice Eve
Alice Eve is gorgeous. The British actress has delivered numerous successful projects, both TV shows and movies like Sex and the City 2, Star Trek into Darkness, She's Out of My League,  and many short films including Please, Alfonso, The Amazing Trousers, and Lithgow Saint.
38. Dianna Agron
Dianna Agron is an American actress, dancer, and a singer. She is most popular for her role of Quinn Fabray in Glee. She has done numerous movies and TV shows including Close to Home, Shark, Veronica Mars, and Numbr3rs. Other than movies, she has released numerous music videos as well. At the age of 33, Dianna Agron has achieved an international reputation with her talent, both as an actor and a singer.
39. Shay Mitchell
Shannon Ashley Mitchell is a Canadian actress who is most popular for her role of Emily Fields in the TV show Pretty Little Liars. She has been a fan of Jennifer Lopez and was called as ShayLo by her friends. She is an extremely talented actress who made her way up with her passion. She excelled at modeling and dancing and later pursued a career in acting. After doing some commercials and guest appearances in TV series, she got the biggest break in her career in Pretty Little Liars. She appeared in films like Mother's Day and Dreamland. The stunning actress continues to win the hearts of her fans all around the world.
40. Emilia Clarke
The London born actress, Emilia Clarke is best known for her role of Daenerys Targaryen in the hit series Game of Thrones. She had shown interest in acting since a very young age. She landed the role in Game of Thrones after doing several small roles in TV shows. Other popular movies that Emilia Clarke worked in include Solo: A Star Wars Story, Me Before You, and Last Christmas.
41. Penelope Cruz
Penelope Cruz is the Spanish actress to have received an Academy Award. After studying ballet during childhood, Penelope Cruz moved to Hollywood to try her luck in acting. She soon bagged roles in super hit movies like Vicky Christina Barcelona, Loving Pablo, Blow, Vanilla Sky, and many more.
42. Emily Blunt
Emily Blunt is a beautiful British actress who marked her debut in the film industry with a play, The Royal Family. She was cast in many other plays including Vincent in Brixton and Romeo and Juliet. She gave an enthralling performance in My Summer Love, and after that, she bagged numerous massive projects like The Devil Wears Prada, The Jane Austen Book Club, and many other movies and TV shows.
43. Amy Jackson
Amy Jackson is a British model and actress who mainly appears in Indian films. She started modeling at a young age and won Miss Teen Great Britain, Miss Teen Liverpool, and Miss Teen World pageants. She was also a runner-up in Miss England competition in 2010. She was introduced to Indian cinema by a Tamil director. She debuted in the industry with the film Madrasapattinam which was a great hit. She was introduced to Bollywood with the film Ekk Deewana Tha. After many other films, she was then seen opposite the famous Indian actor; Akshay Kumar in Singh is Bling. She continues her modeling in a career in London simultaneously.
44. Nathalie Emmanuel
Nathalie Emmanuel is known for her role of Missandei in the super hit series Game of Thrones. The elegantly beautiful English actress also played the role of Ramsey in Furious 7.  When she was 10 years old, she played Young Nala of The Lion King, a West End Production. She was cast in Hollyoaks, a teen soap opera as Sasha Valentine. She made a debut in films with Twenty8, followed by Furious 7 and Maze Runner: The Scorch Trials.
45. Nina Dobrev
Nina Dobrev is a Bulgarian-Canadian actress. She is known best for her roles on Degrassi: The Next Generation and The Vampire Diaries. Her films include The Perks of Being a Wallflower, The Final Girls, Let's Be Cops, Dog Days, and xXx: Return of Xander Cage. This Bulgarian-Canadian beauty is passionate and dedicated to her work making every role she plays a success!
46. Indiana Evans
Known for her beautiful eyes, the Australian actress Indiana Evans is best known for the series Home and Away. She made an acting debut at the age of 13 with a small role in All Saints (a series). She got a major breakthrough in Home and Away after appearing in Snobs. She was also cast in a children's series H2O: Just Add Water, and then in an American Series, Secrets, and Lies.
47. Ana de Armas
Born in Cuba, Ana de Armas made her first film at the age of 16 which was Virgin Rose. She later started working on TV and appeared in films like Hands of Stone, War Dogs, and Blade Runner 2049. Ana de Armas has central heterochromia, as a result of which both her eyes are green with the brown colored center, and her irises have small dark spots. These conditions make her eyes look beautiful.
48. Emma Stone
Emma Stone is a Scottish actress, most popular for her films Crazy Stupid Love, The Help, Birdman, and The Amazing Spider-Man. She won an Academy Award for her role in La La Land. The first TV breakthrough for her was she became a part of the reality show In Search of the Partridge Family in 2004 which led to many small roles in television. She made her debut in movies with Superbad, and finally, her role in Easy A made her a star.
49. Marilyn Monroe
Marilyn Monroe, an American singer, actress, comedian, and a model was one of the most enduring icons in the film industry. She is not just remembered for the embodiment of Hollywood sex symbol but also for the tragic professional and personal struggles she faced in the film industry. All her childhood, she struggled to have a proper home, considering the fact that her mother was mentally unstable. Later on, she was launched as a sex symbol after numerous B movies.
50. Mila Kunis
Mila Kunis was born in Ukraine but she immigrated to Los Angeles when she was 7 years old, where she started taking acting lessons. She gained fame after the sitcom That 70s Show. Moreover, she was a part of many hit movies like Black Swan, Forgetting Sarah Marshall, and Bad Moms. With her beauty and acting skills, she has become one of the prominent names in the Hollywood industry.