Are you one of those people whose hair always looks lank and dead, no matter what you do? Take a look at these awesome blogs and learn to rock the best splashlights, afros and Pompadours.
Read on and make head turns wherever you go.
Luxy Hair Blog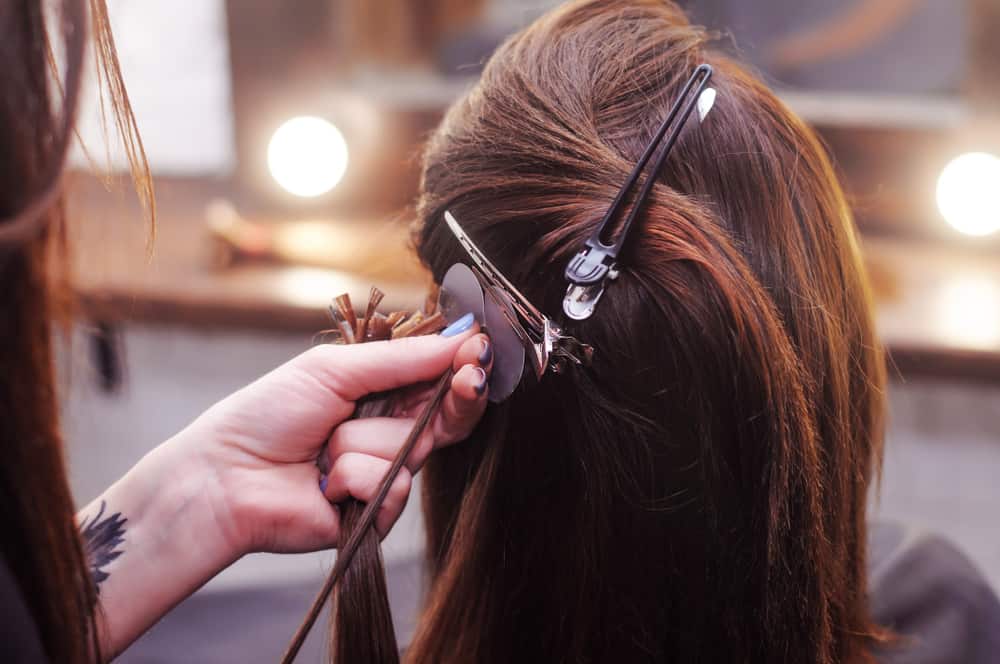 The hair blog, which talks about all things hair, is run by Mimi, who owns her own hair extensions company. Luxy Hair Blog will teach you how to best take care of your hair and solve problems like hair growth and split ends. It also suggests organic products for your hair and even has a video tutorial of Mimi's everyday hair care regimen.
Black Naps
Founder Ariane Williams created Black Naps in 2010 to document her personal natural hair journey and the inspiration she gained from fellow black women. The blog has now grown into a leading resource for providing hair care tips, best hair oils and styles for women with kinky, curly and Afro-textured hair.
Matrix Blog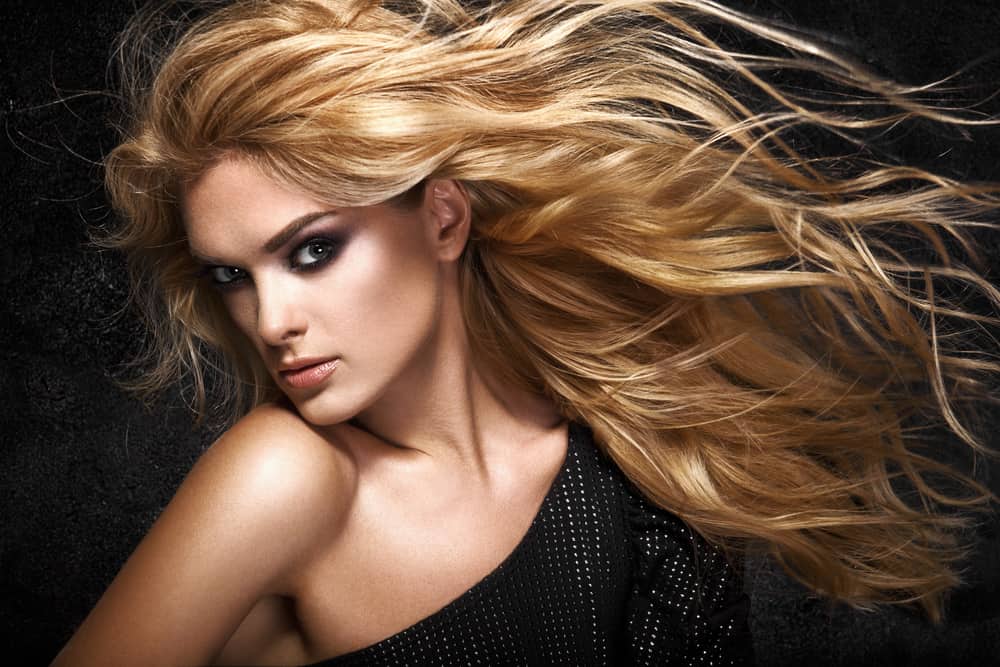 This hair blog is a haven for girls looking to learn a huge variety of hairstyles. Whether you want a casual beachy waves blowout, a sleek chignon or Dutch braids, Matrix has it all. The blog also offers tips on how to use styling products like hair gels, hairsprays and styling crèmes.
AG Hair
Hair stylist John Davis and his wife, Lotte, founded AG Hair in 1989 after they saw an opportunity for better quality hair products in the industry. Today, their hair products can be found in salons all over the world. Their blog focuses on what products to use for your hair, how to take care of your hair in the dry season and interview with different celebrities on hair.
Love is in the Hair by Madison Reed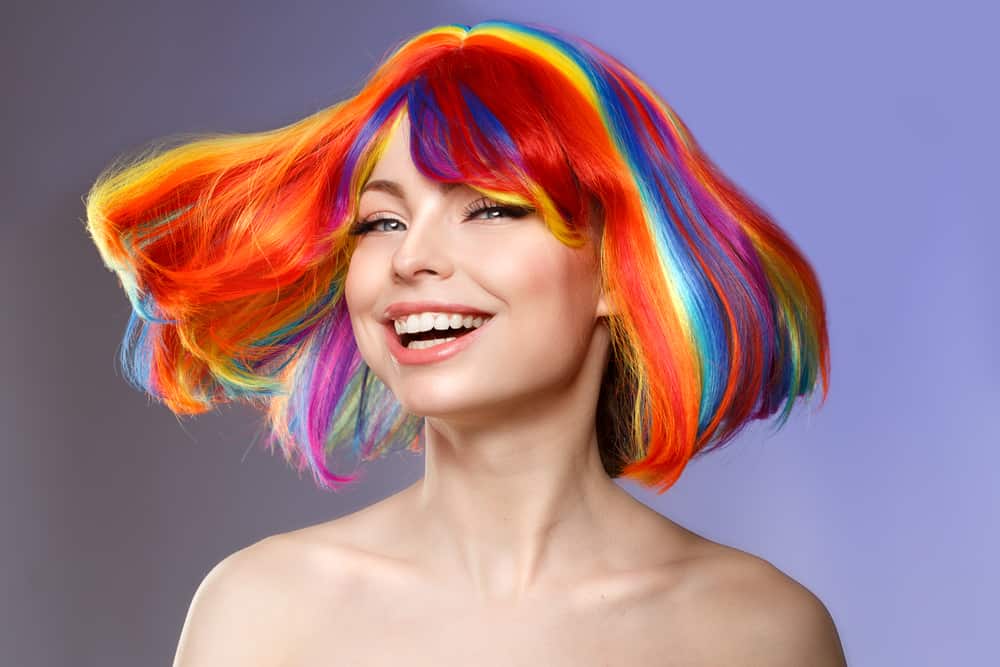 Madison Reed is a privately-owned hair color company in San Francisco that is transforming the home hair color industry with ammonia–free hair dye. With a complete system of hair color and hair care that result in a multi-dimensional look, the blog seeks to instill confidence in women and make them feel beautiful.
Princess Hairstyles
The blog was started by a mom and daughter duo, who are hairstyle fanatics. Princess Hairstyles is filled with blogs and videos on how to make fun, great and incredibly easy hairstyles. The blog is packed with step-by-step image tutorials for creating numerous types of braids, twists, curls, buns and ponytails that make it a great go-to place for hairstyling beginners.
How to Hair Girl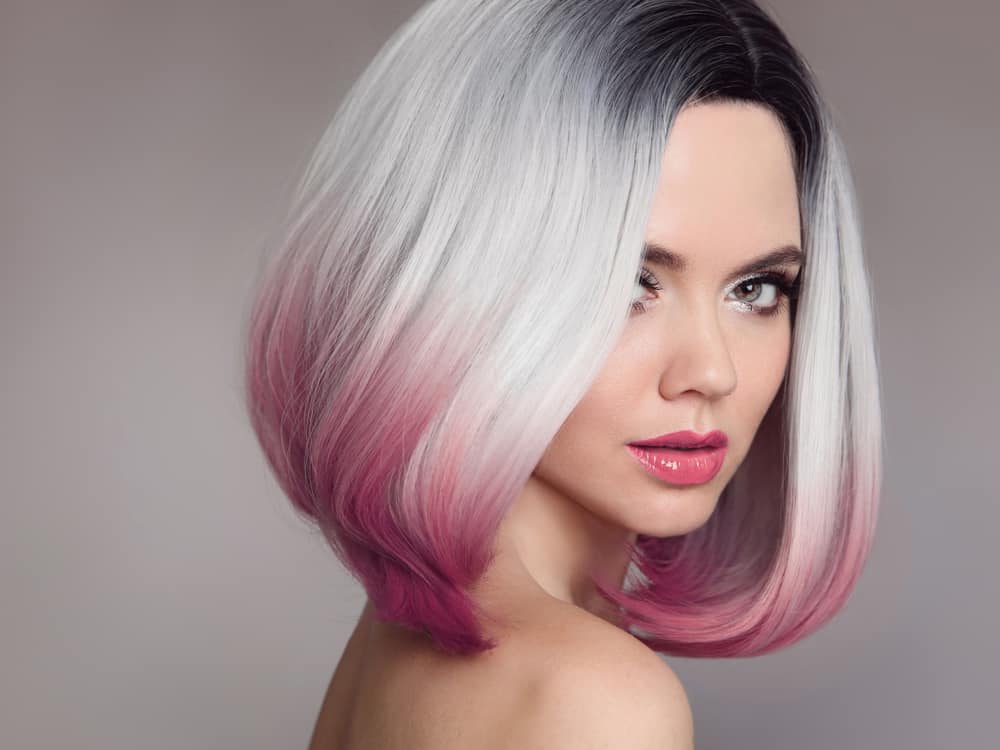 Creative Director Roxie Hunt is empowering women to keep their hair in the best health by offering them fool-proof hair care tips. The blog has helpful advice from professional stylists from all over the world. It is also very easy on the pockets and contains quick recipes for your hair with safe and friendly ingredients that you can make in your own kitchen.
Just Grow Already
Feature blogger, Jen, discusses how to take care of your natural kinky and textured hair and takes the reader on an amazing journey on how to get long, flowing locks. Just Grow Already guides you every step of the way on how to solve your hair snags and maintain healthy hair with the help of infographics. What's more, she also offers reviews on hair care products.
Corner of Hope & Mane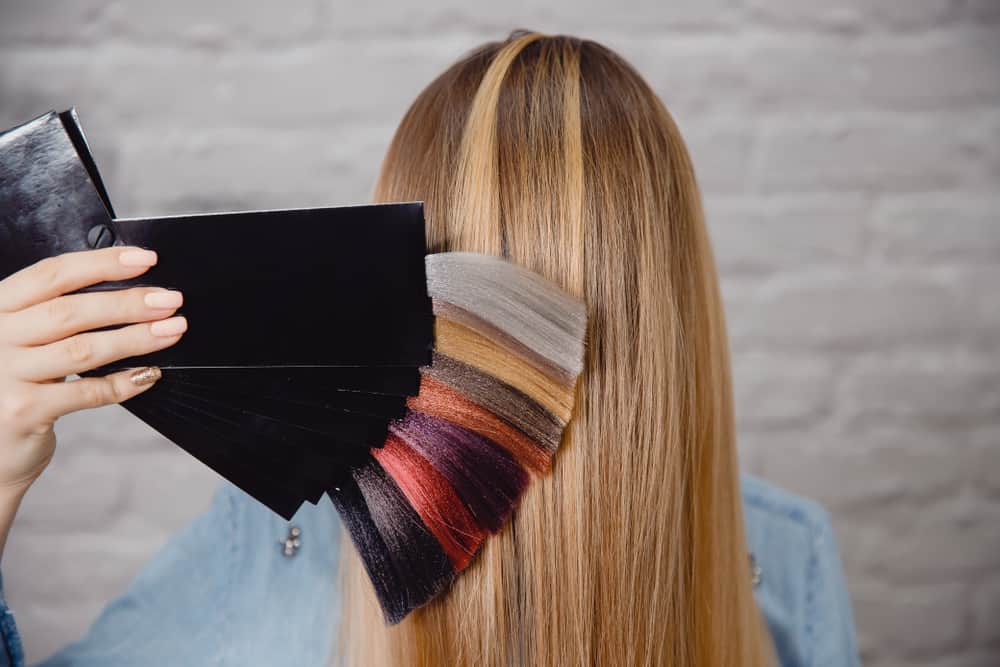 The blog is exclusively created for women who suffer from alopecia. Lauren, the hero who runs the Corner of Hope & Mane, offers the best reviews on hair wigs, extensions and toppers in the market. She also suggests several shampoos, conditioners, powders and concealers that women with hair loss and baldness can use.
Thirsty Roots
After Sharina suffered from postpartum hair loss, she spent months researching for viable hair care methods. Thirsty Roots offers how to help your hair retain moisture, what styles to choose from and what products to buy. Her image guide is extensive and easy to follow and her video tutorials are equally clear.
4C Hair Chick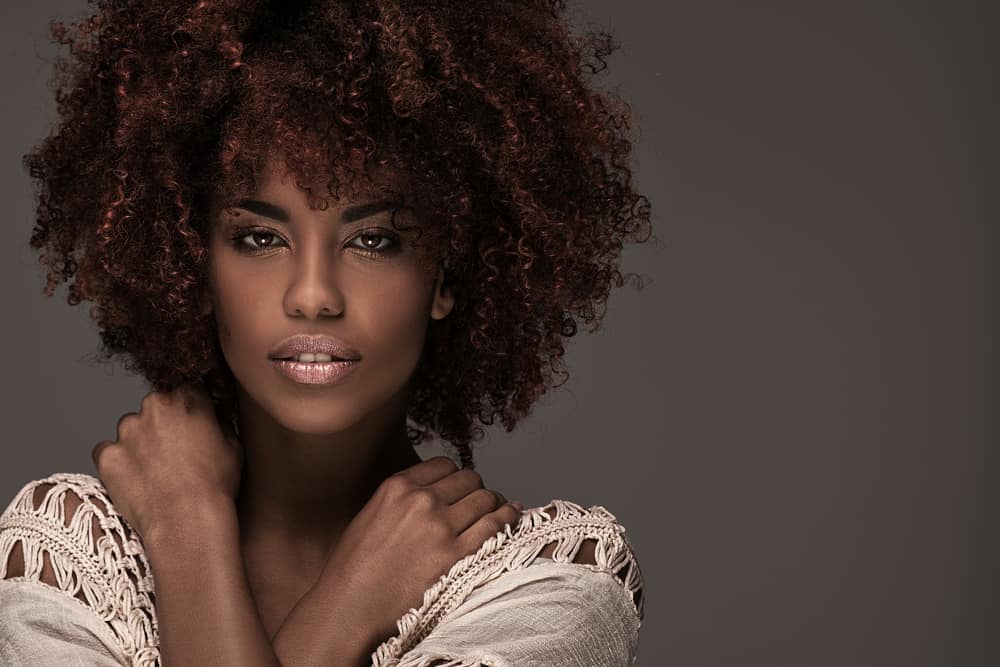 A team of brave African-American women have stepped forward to create a voice for women who have Type 4 natural hair. The women strive to debunk the negative perception and myths about kinky, extra-curly hair and talk about hair health. 4C Hair Chick features a wide variety of topics like best hair care products and home remedies.
She Does Hair
She Does Hair is a haven for moms who are looking to find great new fun hairstyles for their little daughters. The blog is geared towards moms who find it hard to cope with their little princess' day-to-day hair demands. It offer tips on how to create fun hairstyles in an easy way, how to organize hair accessories and how to bond with your daughter over hair.
Viviscal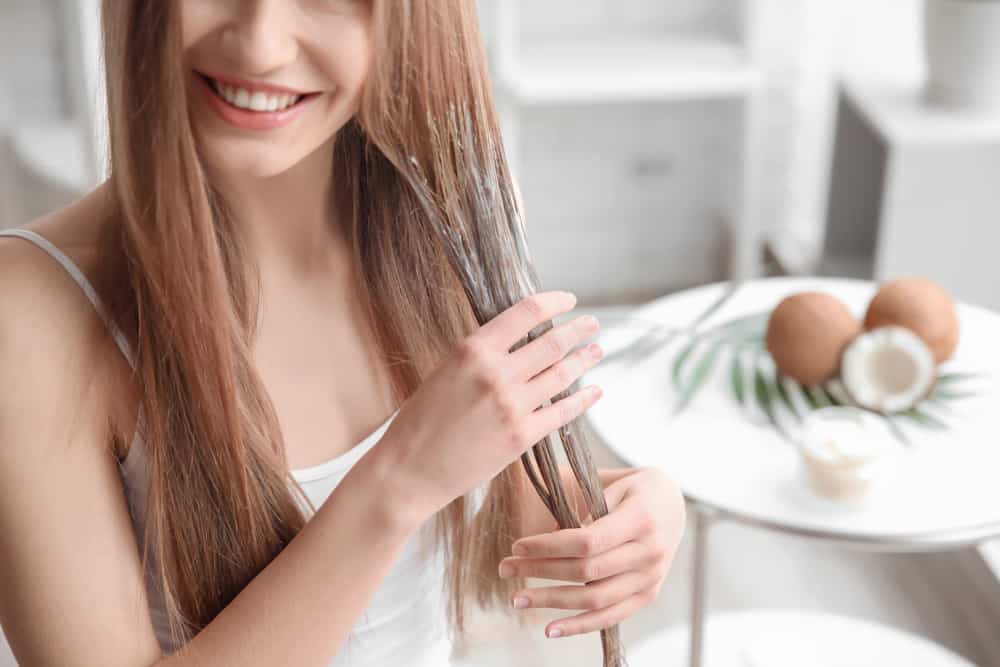 With almost three decades of research on hair-related issues, Viviscal offers genuine hair product reviews and a long list of topics on hair styles, hair care and maintenance. They also feature yummy recipes for smoothies and hair masks to make your hair healthy, shiny, long and full of volume.
Mo Knows Hair
Monica "Mo" Stevens is in the list of the top 5 natural hair style blogger and her bouncy, flaming-red hair is all the rage in the natural hair community. Mo Knows Hair empowers all women who sport natural hair to rock their locks and to try different colors and styles on their hair. She also gives very honest reviews on hair care products and tools, which can help you get the right one for yourself.
Hairfinity Blog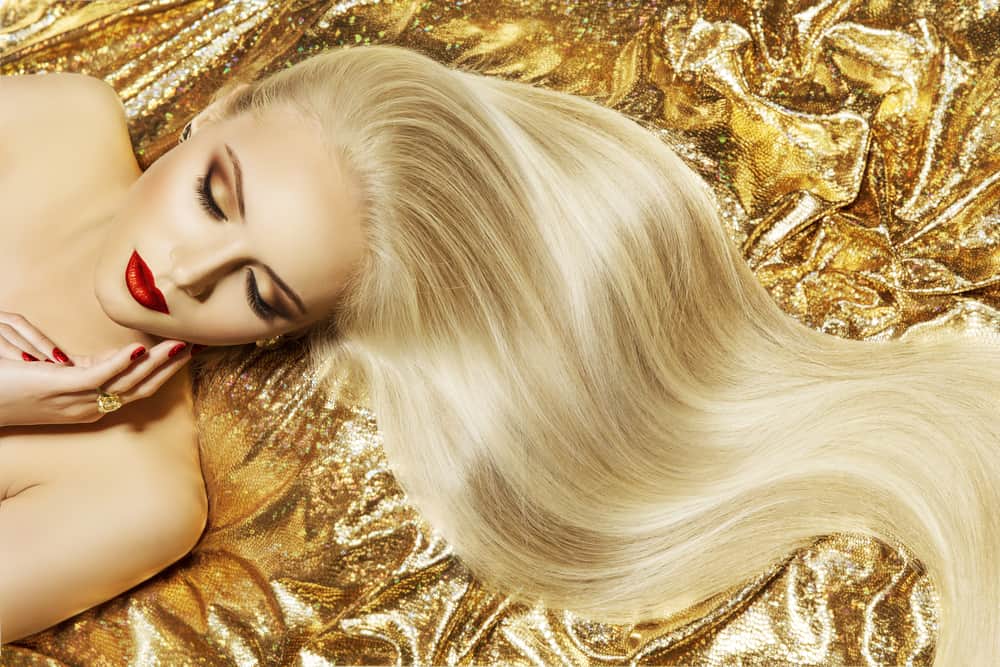 This blog is the answer to all our prayers. Started by hair growth formula experts, Hairfinity is the project of Tymeka Lawrence. After suffering from hair issues, Lawrence conducted extensive research on hair maintenance. Her blog lists details hair remedies based on different hair types and what type of hair style is right for you.
Hairlicious
Hairlicious Inc. was started by Valerie, who struggled to style her relaxed hair. After extensive research, Val has compiled a treasure trove of information on how black women should deal with their relaxed, natural and textured hair. She also posts features like "Castor Oil Challenge" which keeps the blog exciting. She also has a full page on how she maintains her own hair on a daily basis.
Hair Trade Blog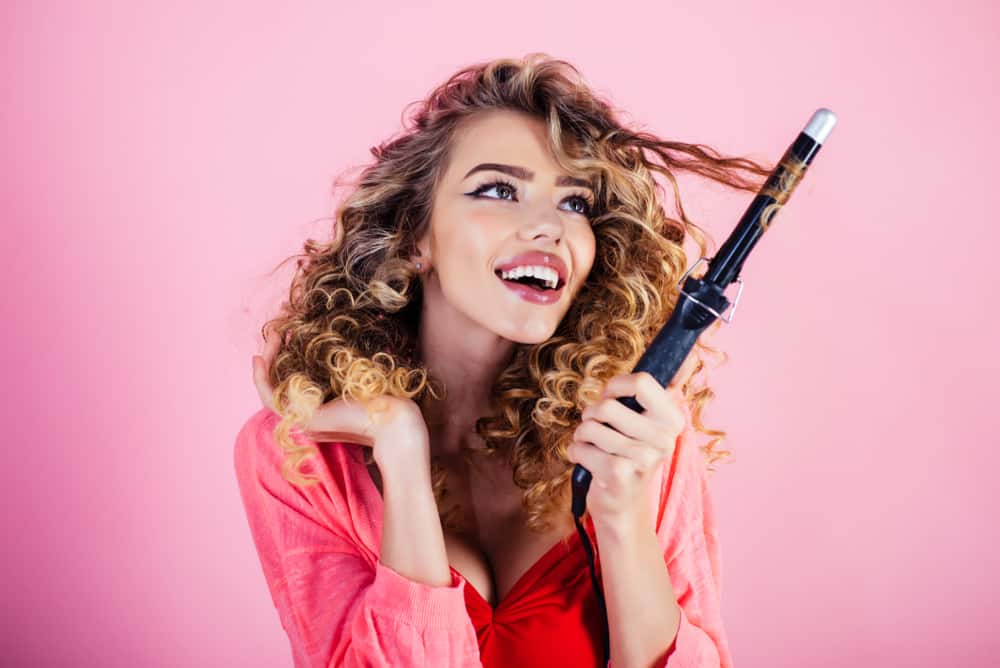 The Hair Trade Blog comprises a team of experienced hair care bloggers who know how to care about different types of hair. The blog is filled with lovely posts about hair styles of all months and seasons of the year. It also features posts on how to take care of your extensions and how to detox your hair.
Voice of Hair
The colorful and versatile Voice of Hair blog connects all women of color together in a platform that boasts the best hairstyles and the best hairstylists. Featuring tips from experts, latest product reviews and natural hair care tip, Voice of Hair will get your hair Instagram-worthy in no time.
Skalp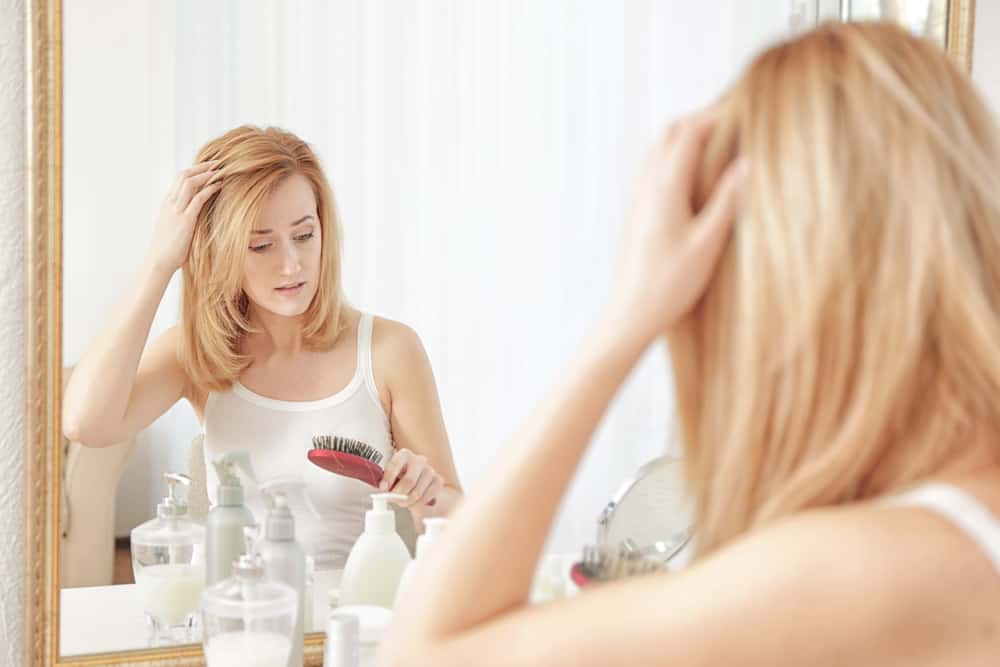 As the name indicates, the blog is run by Skalp Clinic, which offers non-surgical, micropigmentation solutions to thinning hair, alopecia, scalp scars and baldness, for both men and women. It also offers healthy diet options for hair growth and quirky hair cutting technique videos.
Hairdresser on Fire
Reagan Baker, the author and founder of Hairdresser on Fire, professes to make all your hair dreams come true. The blogs are written in a casual tone, with easy-to-follow tutorials and are in collaboration with the biggest hair and beauty websites. Hairdresser on Fire also comes with a handy FAQ section that answers questions from simple home hair styling tricks to hairstyling professions.
Hair Romance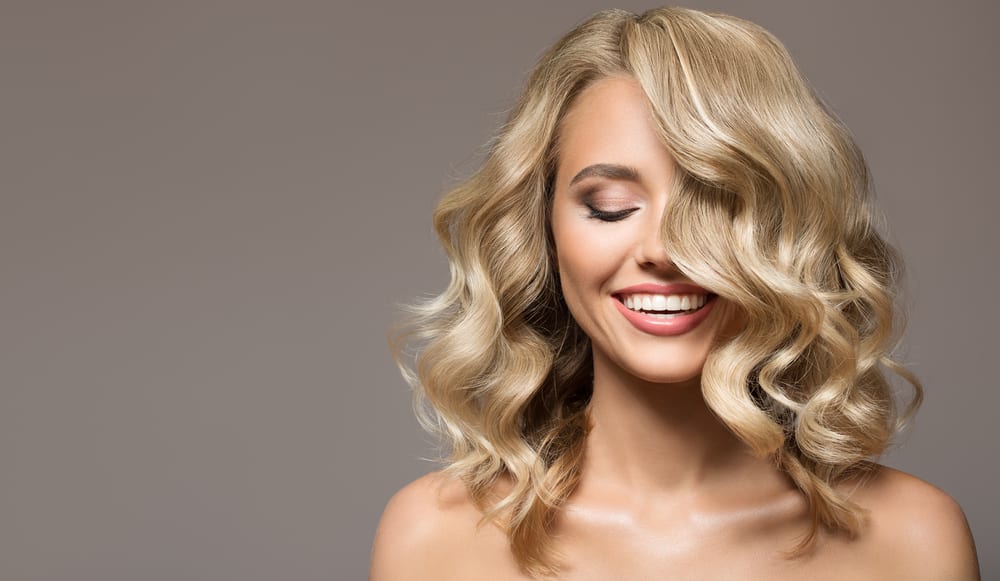 The site is all about loving your hair and offers the best tips, tutorials and beauty advice to help you love your hair the way it deserves. Hair Romance offers hair-spiration from Hollywood to New York fashion week to street style. It also offers tips on types of hair cut and advice on hair styling products, as well.
Hairstyle Blog
Hairstyle-Blog was started in 2005 by stylist Barb, who just wanted to answer any questions from her clients or the students she was teaching in her class. Now, the website has over 1,000 articles covering all hair-related topics you can find. This is a great place to see how-to tutorials, current hairstyles and celebrity trends. Guest contributors also add their hair-related knowledge to educate women.
Curly Nikki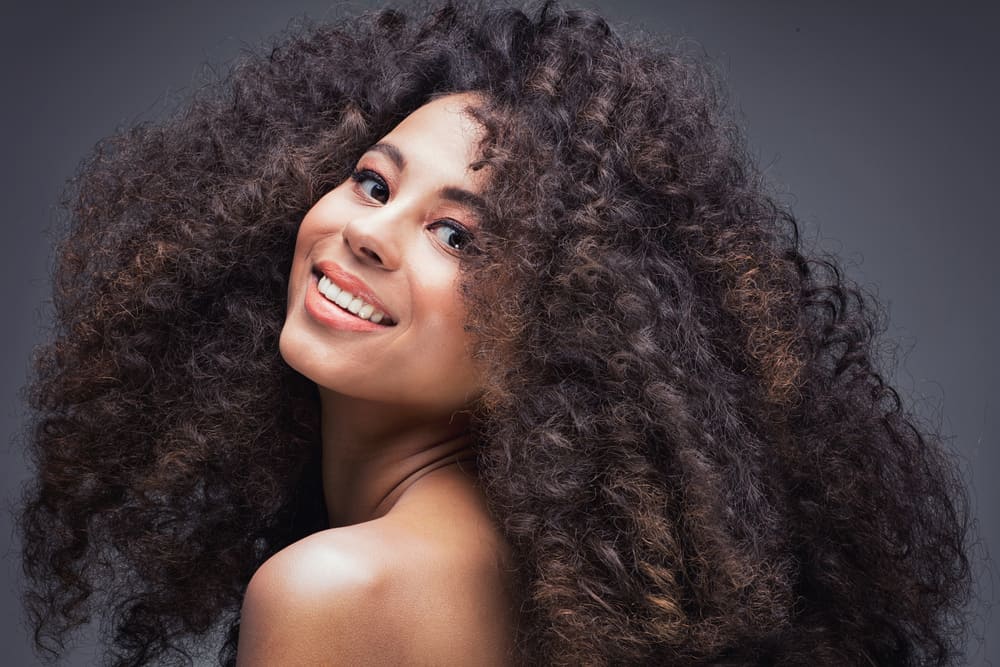 As the name indicates, the website is for women with curly hair. Nikki Watson struggled against the stigma of having natural curly hair and always wishes she had straight hair. The Curly Nikki blog was started as a therapy session but pretty soon it turned into an online forum for curly-haired women to share their experiences.
It now features over a hundreds of hairstyles, video tutorials and personal accounts of what life is like with curly hair. The blog has also made headlines in The Huffington Post and New York Times, among others.
A Beautiful Mess
Started by sisters, Elsie Larsen and Emma Chapman, the blog focuses on enriching people's life through a homemade lifestyle. A Beautiful Mess' hair section is packed with image guides and easy-to-follow instructions as well as featured posts on hair styles, hair care, haircuts and trending hair dos.
The Small Things Blog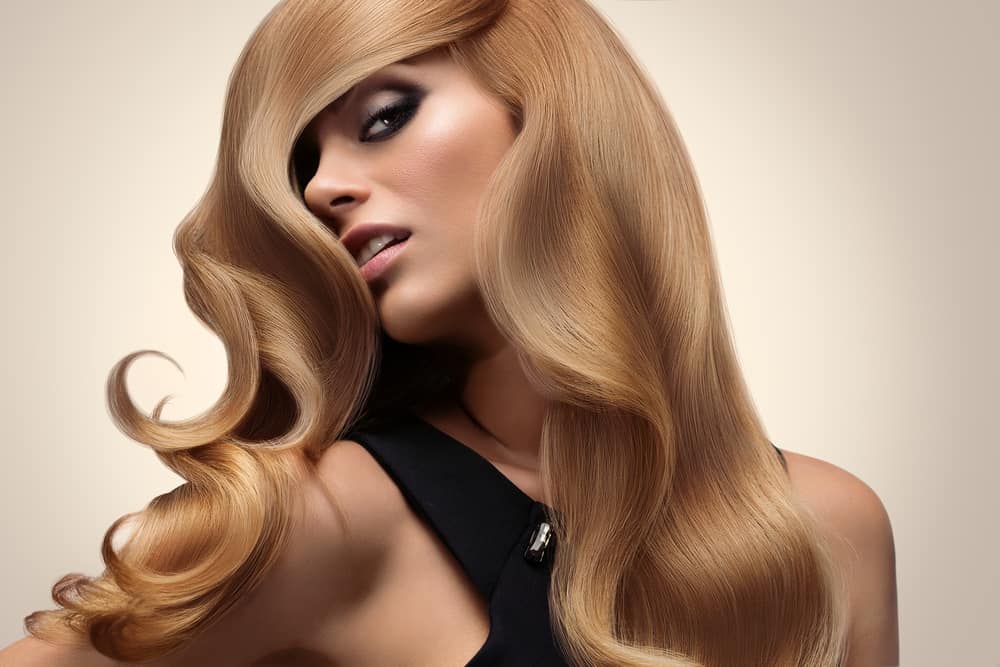 The Small Things Blog was started by Kate, a hairstylist with a career spanning eight years. She decided to create a blog for her clients and it gained immense popularity. The blog features a Q7A page to help address people's hair-related queries and has a hair care product page as well. The post features wonderful video hairstyling tutorials as well as picture guides.
Textured Talk
In 2008, when Charlene Walton started on the journey to accept her natural hair, there weren't many resources for Afro-haired women to turn for inspiration. Textured Talk featured Walton recounting her hair-care journey and the trials and errors she made in order to find the best products and styles that work for her. She now also encourages women with textured hair to stay positive and embrace their natural hair.
My Style Bell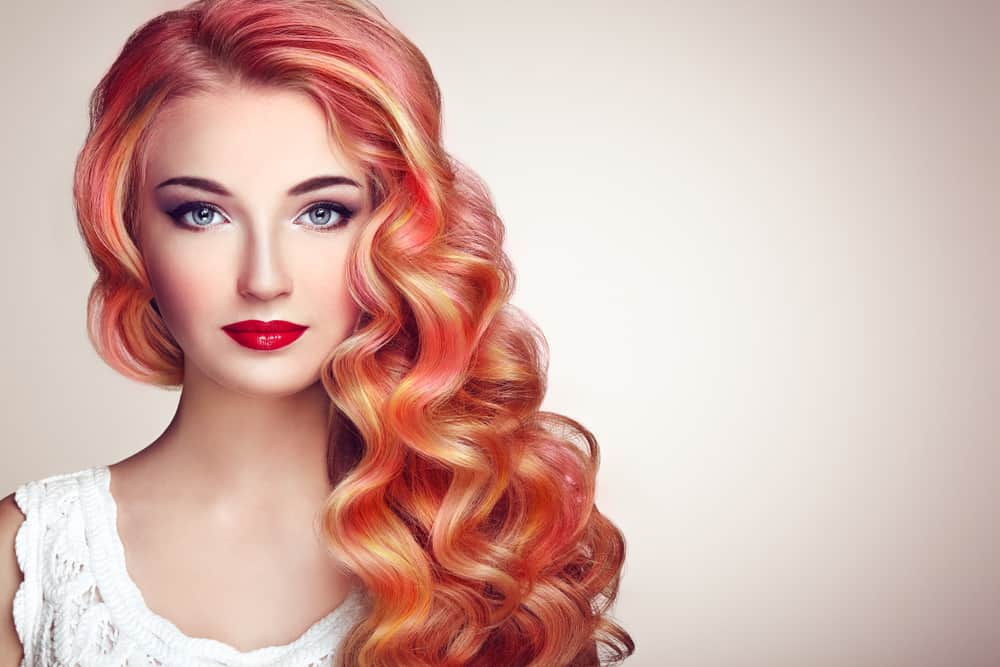 My Style Bell offers the latest celebrity hairstyle news, tips and tricks for hair maintenance, product review and trending hairstyles and is the go-to place for all your hair woes. It also has a Q&A section for any queries and is one of the most information-rich hairstyle blogs around.
Hair Thursday
Hair Thursday, written by Sarah James, is one of the best beauty and lifestyle blog around. The place is a great resource of what hairstyling products to try next, what tools you should use, what are the best botanical organic products and what styles are trending in the celebrity world.
Twist Me Pretty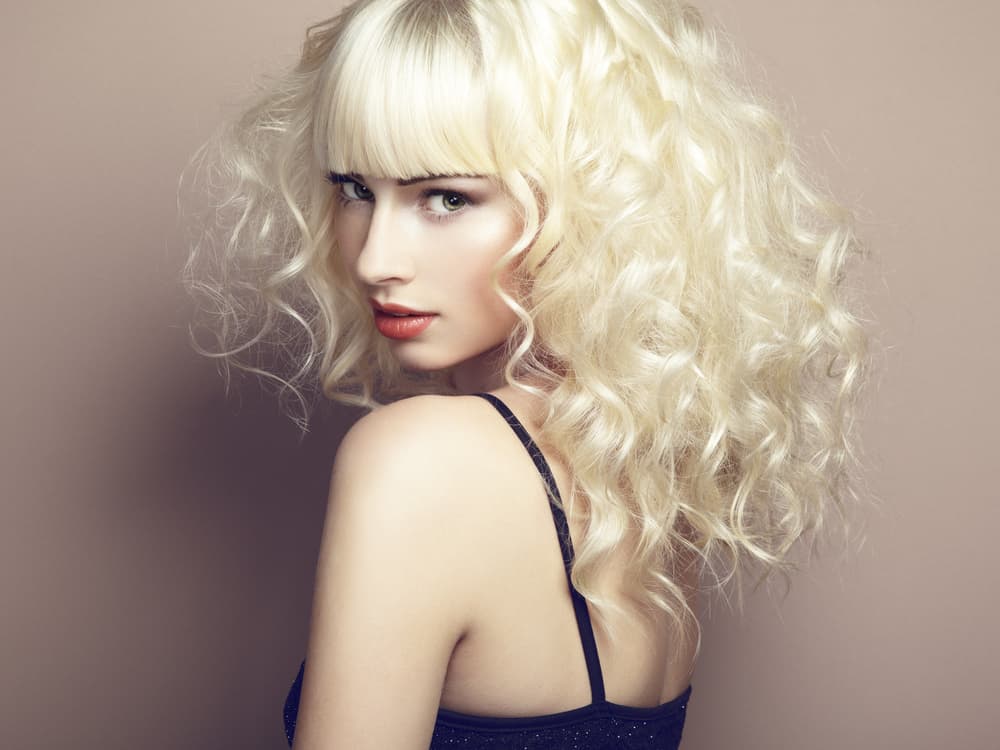 Started by a mother of four, Abby, the blog was meant to be a place for homemade crafts. However, Abby then started to write about some of the best hair styling methods that worked for her. After gaining popularity, the blog, Twist Me Pretty, features HD pictures of hair styles and is accompanied by video tutorials. It also consists of dozens of hair care article and product reviews, which is sure to bring you back for more.
Babes in Hairland
The best part about this great blog is that it features a lot of complicated-looking, gorgeous designs — but Becky Porter makes it all look so easy. You can browse through Babes in Hairland for hours looking for the perfect hairstyle for you and your little princess. There is also a great page, Hair Accessories And More, which teaches moms how to make ribbons, bows and other cute stuff for their daughters' hair.
Bye Bye Beehive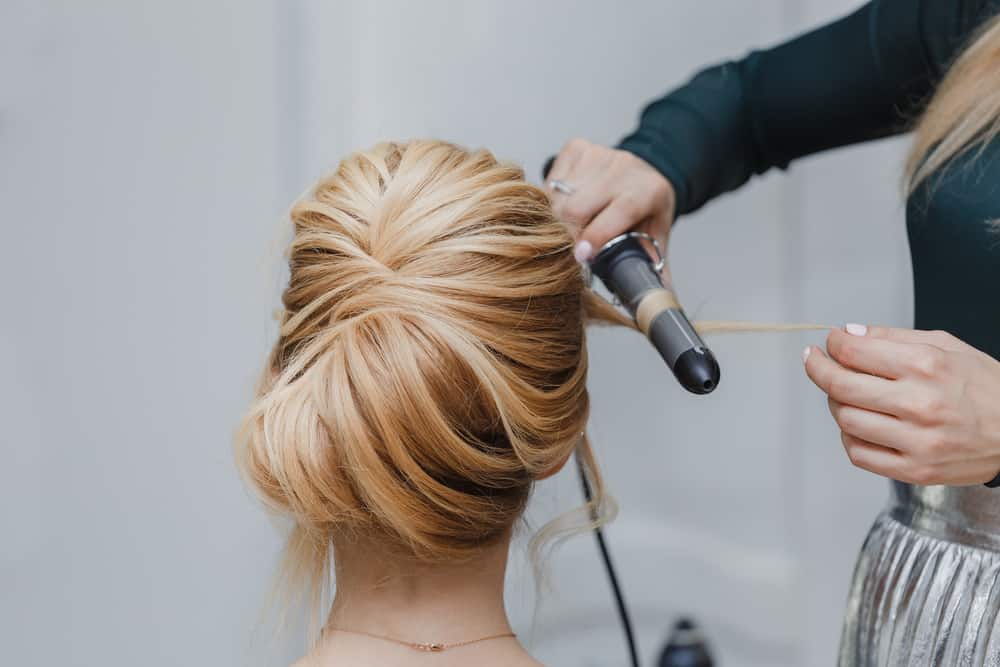 What's truly great about Bye Bye Beehive is that it is created by real-life active National Air Guard member Annelise. The blog is the perfect place to get tips on hairstyle and also features Annelise, flaunting her immaculately made buns in her uniform. The image guides and video tutorials make hair styling a breeze. Annelise's trademark style of writing is one other reason you should check out Bye Bye Beehive now.
Confessions of a Hairstylist
Hair stylist Jenny Strebe assimilates over 14 years of experience in this blog. Strebe also previously worked for Toni & Guy and the beautiful Confessions of a Hairstylist not just features a blog section but a separate section for hair tutorials and exclusive content. There is also an option for you to sign up for her hair styling class.
Olivia Rink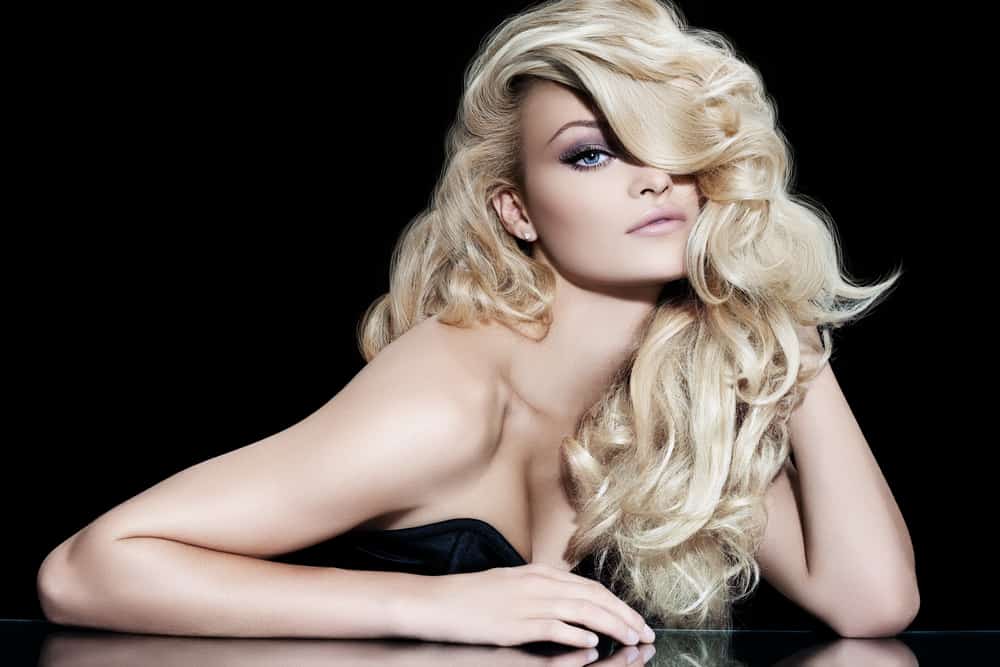 Olivia Rink's thick, voluminous and luscious blond locks are the perfect marketing tactic for readers to check out her blog. The gorgeously made website features holiday hair ideas, what products to use, how to get the perfect shade of hair color and how to grow long and healthy hair. Anyone who wants hair half as good as Rink should definitely browse through this blog.
Curls & More
Not just this blog offers amazing hair tutorials, Alba Ramos of Curls & More also supports non-toxic, organic products for your hair. Ramos not just advocates for great hair but for healthy living as well. What's more, her video tutorials are recorded in both English and Spanish, as well. Get inspiration from Ramos' natural, curly hair from this blog.
Kerastase: The Hair Edit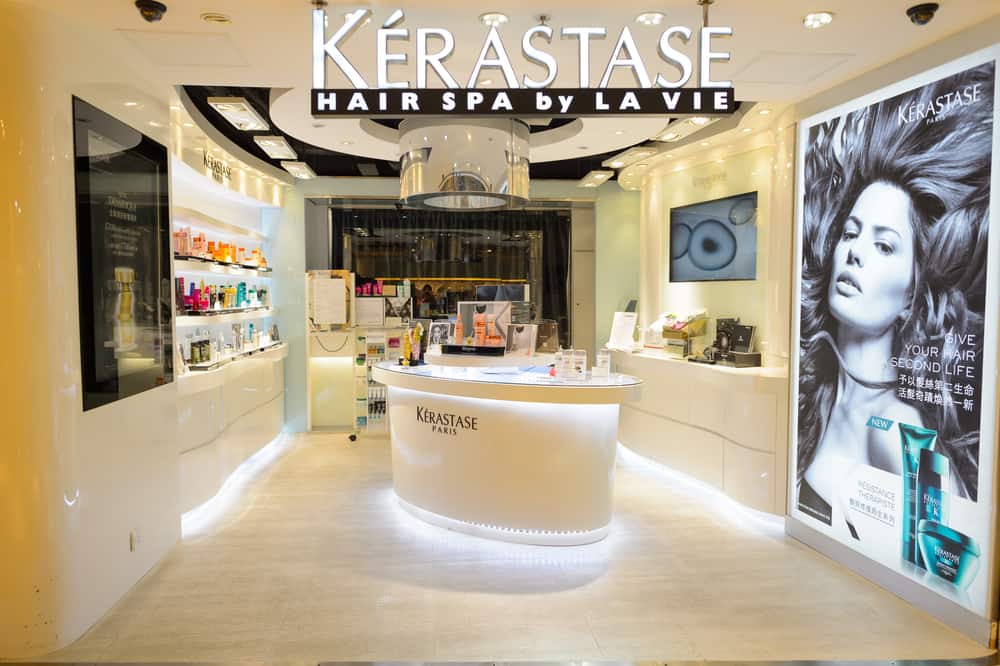 Kerastase offers the best hair care products there are, so, naturally, their blog is going to be just as good. The Hair Edit blog can help you get the best inspirations for your hair, help you create it with ease and give you tips on how to maintain it. You can spend hours on this website.
Wendy Isles Hair Blog
The internationally acclaimed celebrity stylist Wendy Isles has worked with the likes of Heidi Klum and Keira Knightley. Her blog offers you the best tips and tricks for your hair. It gives advice on how professionals get rid of hair problems. Because she has extensive experience on hair damage due to excessive use of heat and styling products, her genuine advice can be a life-saver for your hair.
L'Oreal Professional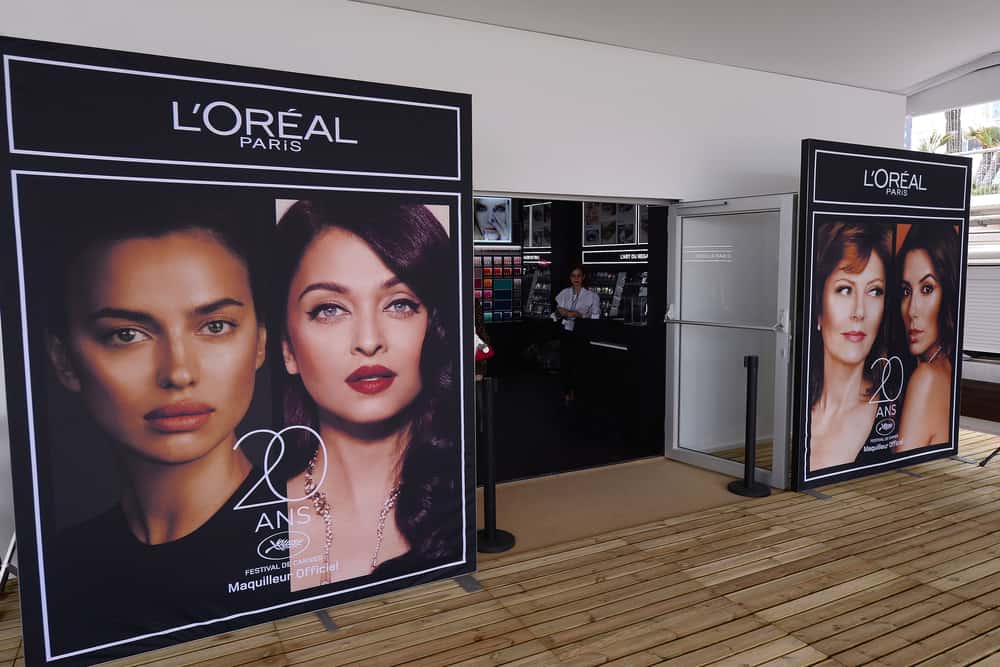 Anyone who has ever used L'Oreal-branded products will be a sucker for this blog. Encompassing a fabulous collection of styling tips, coloring, caring and hair advice, this blog is a must see. You will get a lot of hair inspirations as well as know what products to buy to make your dream hair come to life.
How to be a Redhead
Stephanie Vendetti and her sister, Adrienne, are both redheads. So naturally, the two came together to change the way society perceives redheads. Their beauty blog, How to be a Rdhead, offers how to live the redhead lifestyle. Some of their best posts include how to care for your hair so that it retains it natural, fiery color and how to transform your hair from day to night — in just seconds.
Best Braids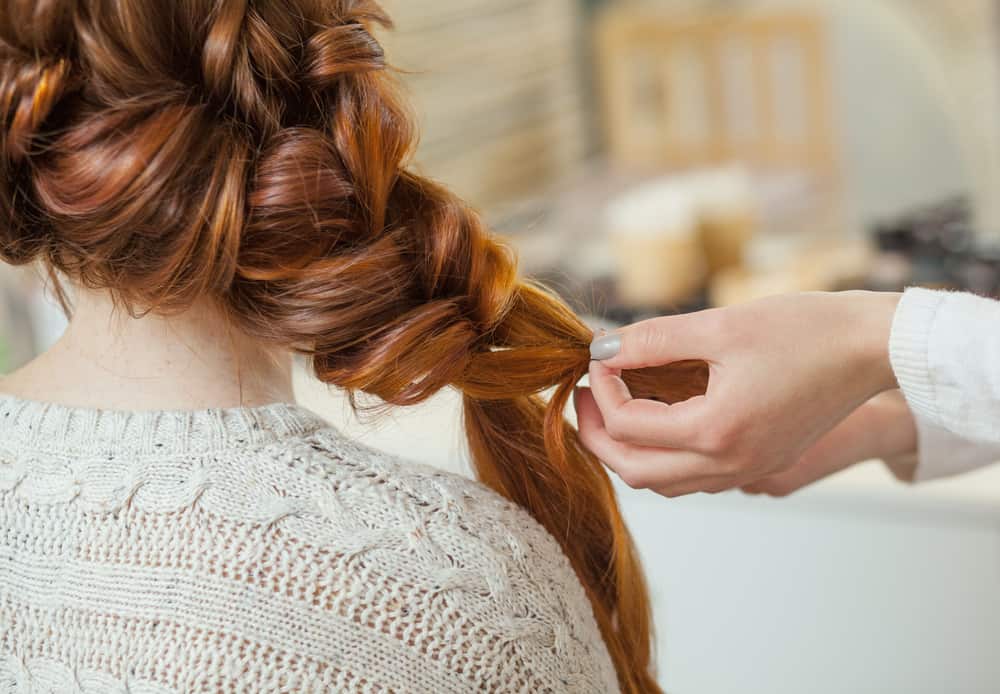 As the name indicates, this blog helps you achieve the best hairstyle — all from braiding. Kayley Melissa's Instagram and YouTube channel is full of easy-to-make braid creations. Whether you want to get the beachy wave look with braiding or want to create crown of braids, this is the place you need to go.
Curl Centric
The husband-and-wife power couple, Kira and Kenneth Byrd, created Curl Centric to encourage natural hair care for all curly and textured hair types and to redefine beauty standards. All the blogs are thoroughly researched and have factual information on hair-related problems. The articles are written in a simple and descriptive way and the blog offers natural hair recipes, newsletters and podcasts.
Humor & Hair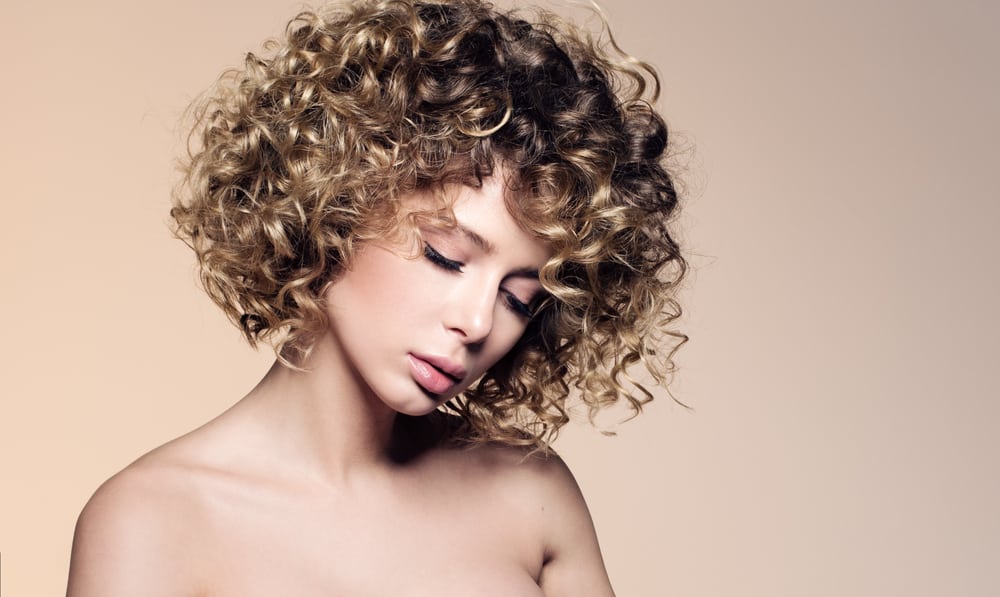 Humor & Hair by Makeba is a YouTube channel, which puts a fresh spin on styling and maintaining the most lustrous curls. What's great about her is that she makes the tedious process of curling your hair so much fun and easy to do. She also has an Instagram channel, which promotes living a healthy life. Because you can't have great hair without health!
Hair Sentinel
Are you experiencing hair loss and baldness? Christine at Hair Sentinel will inform you about the various reasons that lead to thinning hair. Her blog offers great solutions based on different hair types that you can try to minimize hair loss. From healthy diet, home remedies, and hair products, this hair blog offers it all.
Airy Hair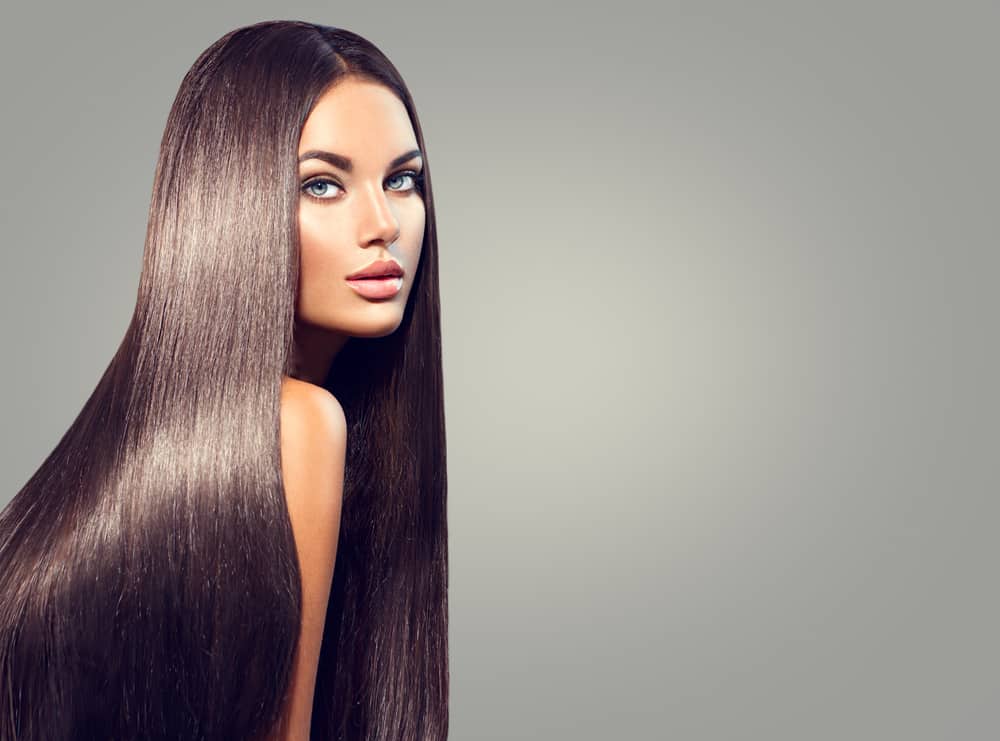 Are you one of those girls who love to sport long hair without the hassle of maintaining it? The Airy Hair offers all kinds of real hair extensions that are easy to apply with clips, micro-loops and so on. Its blog features topics like how to choose the right hair extensions, how to blend in clips within thin hair and how to make a real-looking hairstyle with extensions.
Redken Blog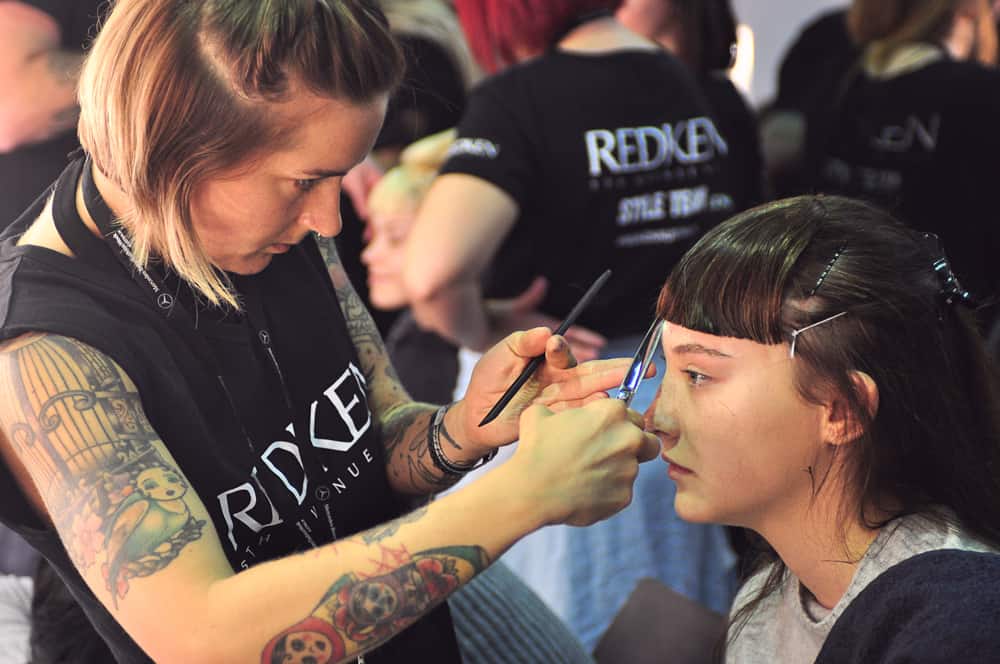 Redken blog provides you everything you need to know about hair care, hair color, hair styling and much, much more. The website offers advice on how to bleach you hair without damaging it, what products to buy as holiday gifts, what hair colors are trending, how to get rid of dandruff and even DIY tutorials on how to make wigs.
Cute Girl Hairstyle
The blog was started by a mother of six, Mindy, who was bored of making the same old hairstyles on her young daughters. She started experimenting with various hairstyles on her little girls and maintained records, including pictures of her favorite ones. The Cute Girl Hairstyle offers step-by-step tutorials on how to make hairstyles for little girls. It also gets contributions from well-known professional hairstylists.
Olaplex Hair Stories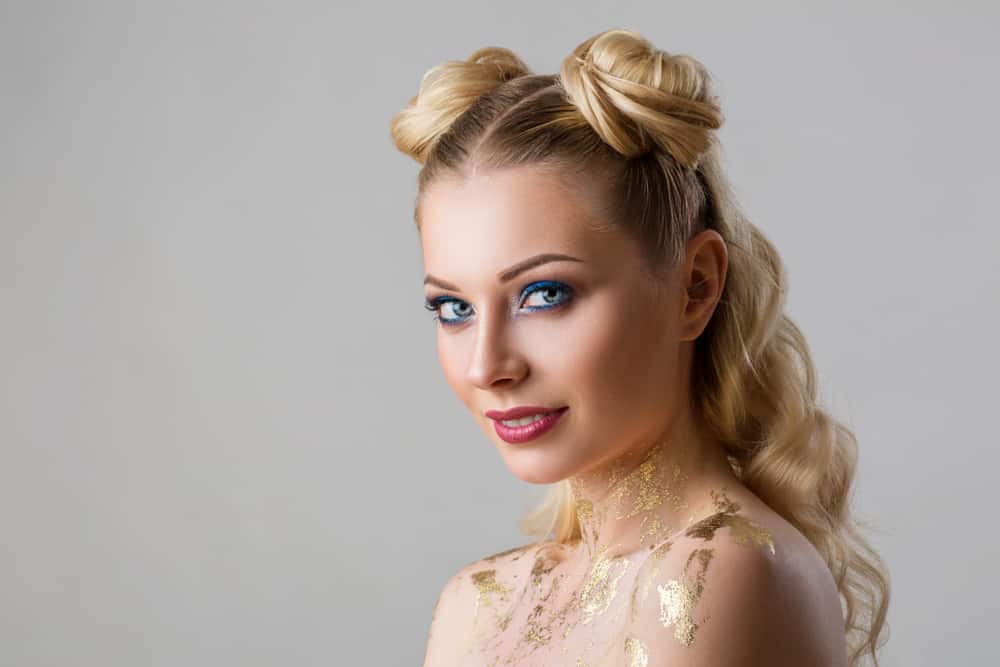 Everyone knows what Olaplex is: the hair strengthening "bond-building" treatment that has taken the hair community by storm. If you want to keep your hair strong and healthy, their blog is the perfect place to browse. They offer tips to keep hair protected in winter, the correct way to use their products and even professional advice to hair salons.
Sascha Breuer Blog
The blog highlights the greatest hair trends form around the globe. Sascha Breuer also offers how-to guides and articles from the most recent red carpet events and fashion shows. If you are a fan of Hollywood (and who isn't?), this is the perfect place where you can get your hair inspirations —and how to replicate it too.
Allure's Hair Idea
The multimedia lifestyle and fashion brand, Allure, has its own blog. The website offers the best styling products, features on how to care for your hair in the winters and what are the best hairstyles trending among celebrities these days. It also offers podcasts and interviews where people open about their hair snags.
Missy Sue
Missy Sue has been sharing her love of hair for the past half a decade. The eye-catching blog features hairstyles tutorials and the occasional makeup techniques. What's great about her blog is that not just she tells you how to recreate a hair style, she also lists down the products she uses, so that can replicate the exact style.
Shampoo Stories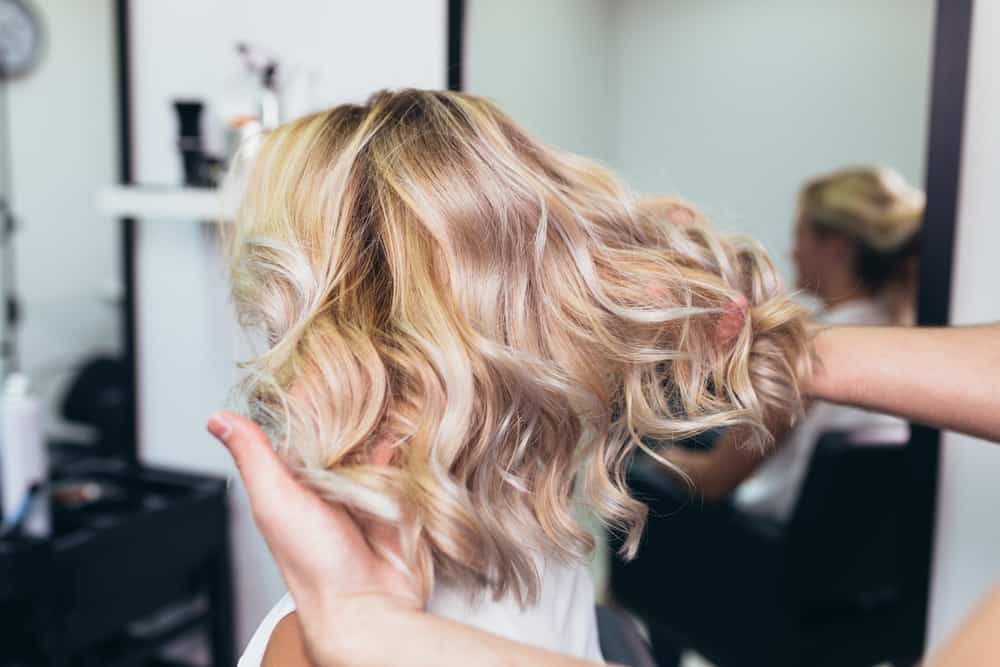 This super helpful blog offers the best DIY tips to remedy problematic scalps, recommends what type of hair masks to use, suggests what hairstyles flatter your face and more. But the best part of Shampoo Stories is the quiz section, where you answer 15 questions and you will be recommended a shampoo based on your specific problems!
The Right Hairstyles
I'm a big fan of TheRightHairstyles.com website.  The produce a lot of well crafted articles showcasing all kinds of hairstyles and cuts for women, men and kids.
The site has many contributors as well as a panel of experts serving as an editorial board.
The site has clear navigation via categories so that you can narrow down exactly what you're looking for fairly quickly.  Each category has a good number of articles and galleries so watch out because you can easily spend 30 minutes on this site looking for the ideal style inspiration.
These days, there are so many hair bloggers that it becomes very difficult to choose which ones to trust. However, it is simple; all you need to do is to find one that caters to your specific need. If you have natural hair, look for a blog offering textured hair advice. If you have extensions, go to those blogs that actively feature the use of extensions and wigs.
If you do proper research, you are bound to find the blog that works best for you.