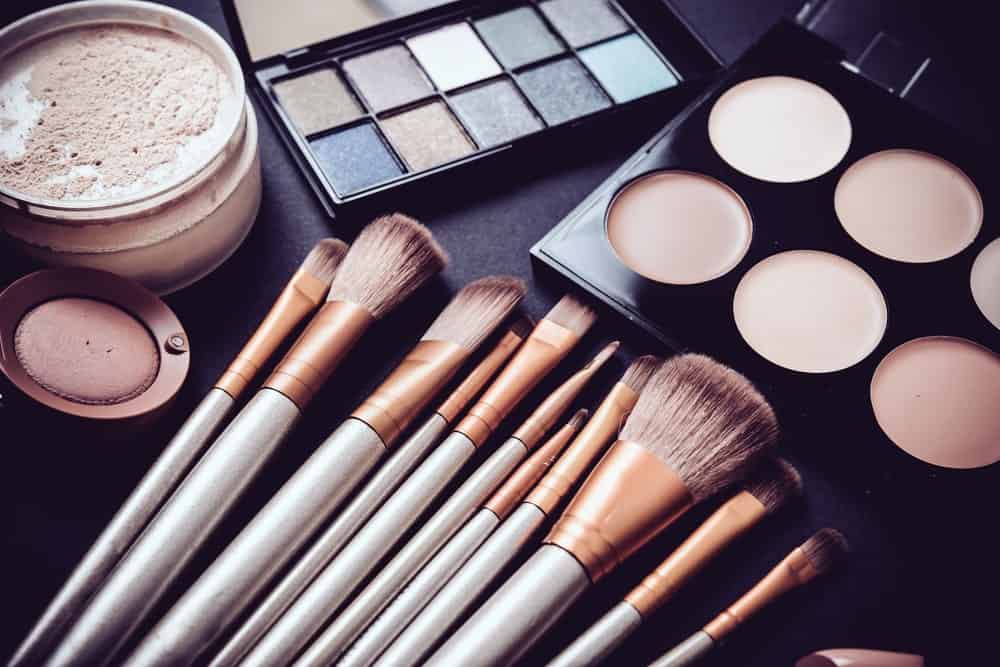 Shopping online gives us the option to carefully review each product whenever and wherever we want. Not only it is convenient but it saves so much time as well. Since we can now buy almost everything online, why not get our beauty fix in the comfort of our house. With just a few clicks, you can explore endless makeup products and brands.
Below, we've rounded up our top 25 online makeup stores that every beauty lover should know.
List of stores that sell makeup online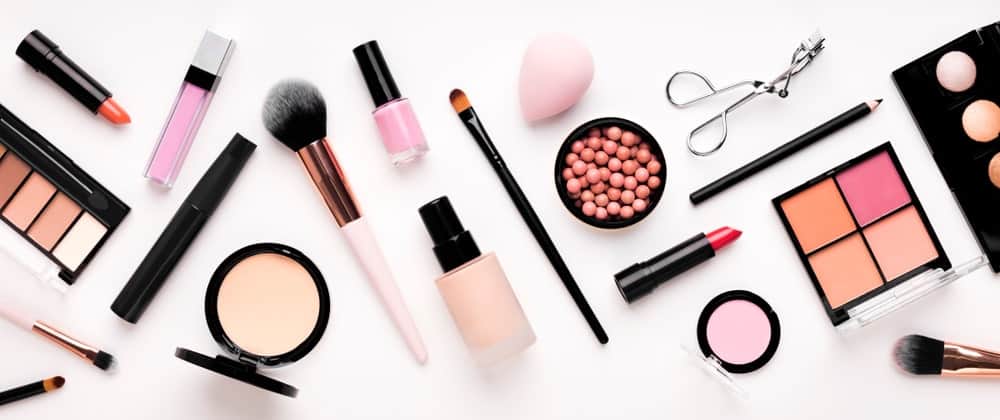 1. Pat McGrath Labs
From couture makeup looks to the everyday woman, Pat McGrath has been fashioning some of the most sought-after and stylized makeup looks since the '90s. She now has her own line of products dubbed, "Labs," and is the first self-made billionaire makeup artist with her own line. Her makeup is known for its flawless finish and pigmented colors that stay and last all day.
2. Ulta
Ulta is quickly becoming a favorite of makeup mavens everywhere. It's the ultimate online destination for makeup. What sets them apart is that they're giving access ability to makeup and cosmetics that are often hard to find for the general public.
3. Sephora
Sephora is definitely not the least expensive option on this list, but it is one of the ones that has the largest selection along with the best return policy. That's why so many people like them. Their online stores carry a range of face and makeup products, including Philosophy and Born This Way by Too Faced. Their annual sale has become a Mecca for makeup lovers.
4. Fenty Beauty
Launching in 2017 by singer, entertainer, and philanthropist Rihanna, Fenty quickly sold out and it's online marketplace once it was released. The flagship mark of the brand is the color range and staying power of its foundations, as well as the color payoff and shimmer of the Killawatt highlight.
The brand even created a new phrase in the cultural lexicon, called the "Fenty effect", which is where brands respond to consumers' demands on product quality and shade diversity based on another brand that has already met those demands.
5. Sally Beauty
Not ever to be outdone by its competitors, Sally is a leading online retailer that brings cosmetics and makeup to the masses worldwide. Their shopping experience is tailored for the professional makeup artist, but friendly enough for the everyday makeup person. Their discounts combined with their exclusive Club Card is what makes them one of the top places for getting makeup online.
6. M·A·C
A household name that even the newest of makeup followers know, M·A·C has been around since 1984 and became a member of the Estee Lauder family in 1998. They are a go-to brand that is easily accessible for online ordering. Pigments and rich colors are their specialties and they were one of the first brands to adopt a significant shade range of colors for their foundation lines.
7. ColourPop
Best known for their lipsticks and glosses, ColourPop is a brand that delights its buyers with its affordability and quality. Their colors are rich and long-lasting, plus prices start at $6 for some of their products. Colors that "pop" with a wide array of dynamic and vibrant shades are what wow those who are fans of the brand.
8. E.L.F.
Known for being the everyday, affordable brand that doesn't skimp on quality, E. L. F., also simply called, "elf", is a go-to brand for starter makeup enthusiasts and those who are seasoned in the glam game. E.L.F. devotees appreciate their wide range of products and the fact that they can do a complete face for under $10.
9. Lush
Lush is known for their products being handmade and specially crafted for each specific skin type. What those who follow the brand especially like about their products is that they make skin look absolutely flawless while giving a luxurious feel to the face.
10. Origins
Known for their non-toxic approach, Origins is a makeup and beauty brand that thinks about the quality of the products and the safety of the products for their consumers. They manufacture using sustainable products and their cosmetics are free from animal ingredients. This is something customers love about the brand.
11. Clinique
Previously viewed as more of a skincare brand, Clinique has made a name for itself in the makeup space by providing high-quality ingredients in their makeup allowing it to be long-wearing and long-lasting. Their shade range for the foundations they offer is one of the widest on the market and has been a go-to for those who have unique skin tones that generally have not matched other brands.
12. Milk Makeup
New to the beauty spear, Milk Makeup has a specialized technology that allows the makeup to blend into the skin instead of sitting on top of it. They've been featured on top YouTube beauty channels and their makeup line is paraben-free, cruelty-free, and 100% vegan.
12. Birchbox
Founded in 2010 as one of the first subscription-based makeup and beauty brands, what people love about Birchbox is the ability to have full-size samples sent to them to try before making a long-term commitment to purchase.
13. Walgreens
If you remember beauty.com and drugstore.com, then you'll definitely love Walgreens Beauty and makeup selection. The two domains have now combined and are part of Walgreens. You can still find the same cosmetics you love on the new website.
14. Cos Bar
In the makeup and beauty games since 1976, Cos Bar is known for giving quality ingredients over quantity. They are a top leader in the luxury Beauty space. Perks they have four members is complimentary shipping and three new samples with every order.
15. Blue Mercury
One of the more under the radar online makeup options, Blue Mercury offers a 360 type of spa experience for those who are purchasing from them. This is one of the things that makes them stand out because they compare your makeup with a skincare routine that would match other products that they have as well.
16. Target
If you prefer a mix between the high-end department store and the everyday feeling of your neighborhood drug store, then Target's online store will be perfect for you. You can find makeup brands that may not be in your country's location and have them shipped directly to you.
17. Space NK
If you prefer to have a curated selection of makeup and beauty products from known brands both nationally and internationally, as well as brands that are up-and-coming but making their mark in the online makeup industry, then this is the website you want to go to.
18. Look Fantastic
With the name that explains it all, Look Fantastic is one of Europe's top online makeup destinations. With over 350 brands to choose from, along with 14,000 products on their online market space, there will be no shortage of options for cosmetic loyalists who want to try new brands.
19. BeautyBar
Definitely, for luxury brand buyers, BeautyBar is one of the top online makeup stores that consumers can get a complete line of makeup from and can try new brands. Its online home is now part of the Amazon.com family. What makes them stand out from other stores is their excellent approach to customer service.
20. Charlotte Tilbury
A makeup artist with 20 years' experience, Tilbury launched her online Makeup website in 2013. What makes this website stand out is it's a handy how-to-use for applying makeup so that consumers can get the same looks as what they see her creations.
21. ASOS
Known primarily for their fashion line, the retailer decided to launch their very own cosmetics line, making them a one-stop-shop for fashion and beauty for the makeup obsessed. Their ASOS DESIGNER brand has a full selection of foundation, powder, concealer, and more.
22. Beauty Pie
If you're one of those makeup mavens who love makeup dupes, then you'll love trying out Beauty Pie's line of cosmetics. The brand is known for its makeup that feels similar to high-end brands but at a significantly lower price. For its regular monthly membership of £10, you get about £100 worth of shopping dollars each month.
23. Nordstrom
Nordstrom has put there take into the online cosmetics space and has created a name for themselves in the high-end niche of the market with unmatched customer service and superior products, plus all of the name brands that you want, including MAC, YSL, and more.
24. Black Up
Founded in Paris, Black Up is one of the first makeup stores online to focus on shades and skin tone for tan and dark skin as well as African Americans. Black Up has become the tour de force of online cosmetics and makeup for ethnic skin. What sets them apart is the shade range of all of their products, as well as the rich colors of their lipsticks and I pallets, and the staying power of each and every one of their makeup products.
25. Sasha Cosmetics
Best known for their Buttercup powder, Sacha Cosmetics has a wide range of makeup options for those who want their makeup to last and stay with a matte finish. There Buttercup powder gives a flawless all-day finish, and their lip shades have wide coloring and variety and last through everything.