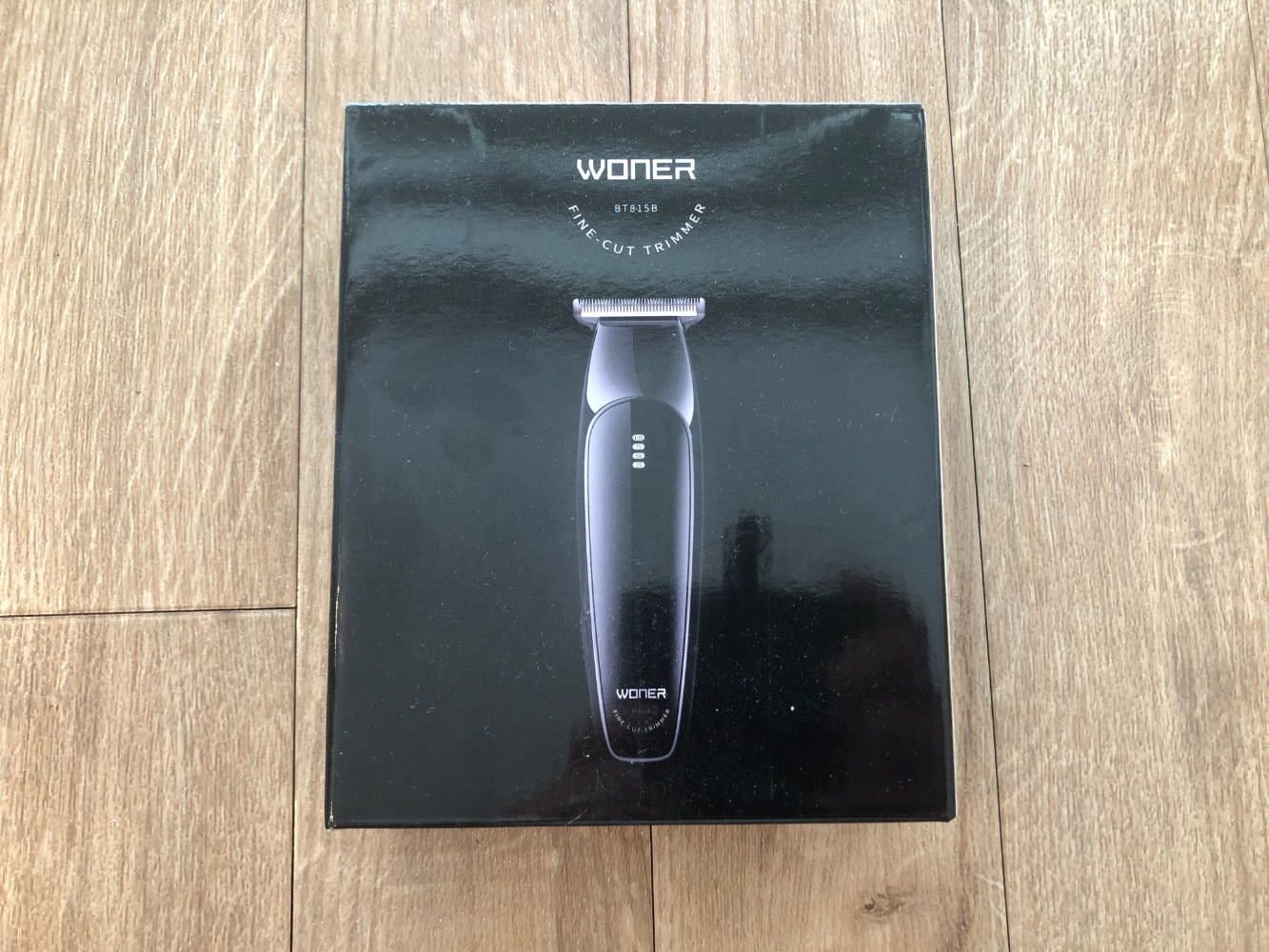 This is the smallest beard trimmer I have.
But it's not like the others are twice the size. The Woner Fine-Cut is just a tad smaller.
It comes with fewer attachments so it's better for traveling, but I can't say it's a huge space saver.
The key question is: does the Woner Fine-Cut beard trimmer trim well?
This is my Woner Fine-Cut review.
The packaging
As you can see above, the packaging is slick and stylish.  One of the best of all trimmers I own.
Once I had my hands on this I hoped it cut as well as it looks in the shiny black box.
What you get
This trimmer comes with the usual such as:
Guards, brush and lubricant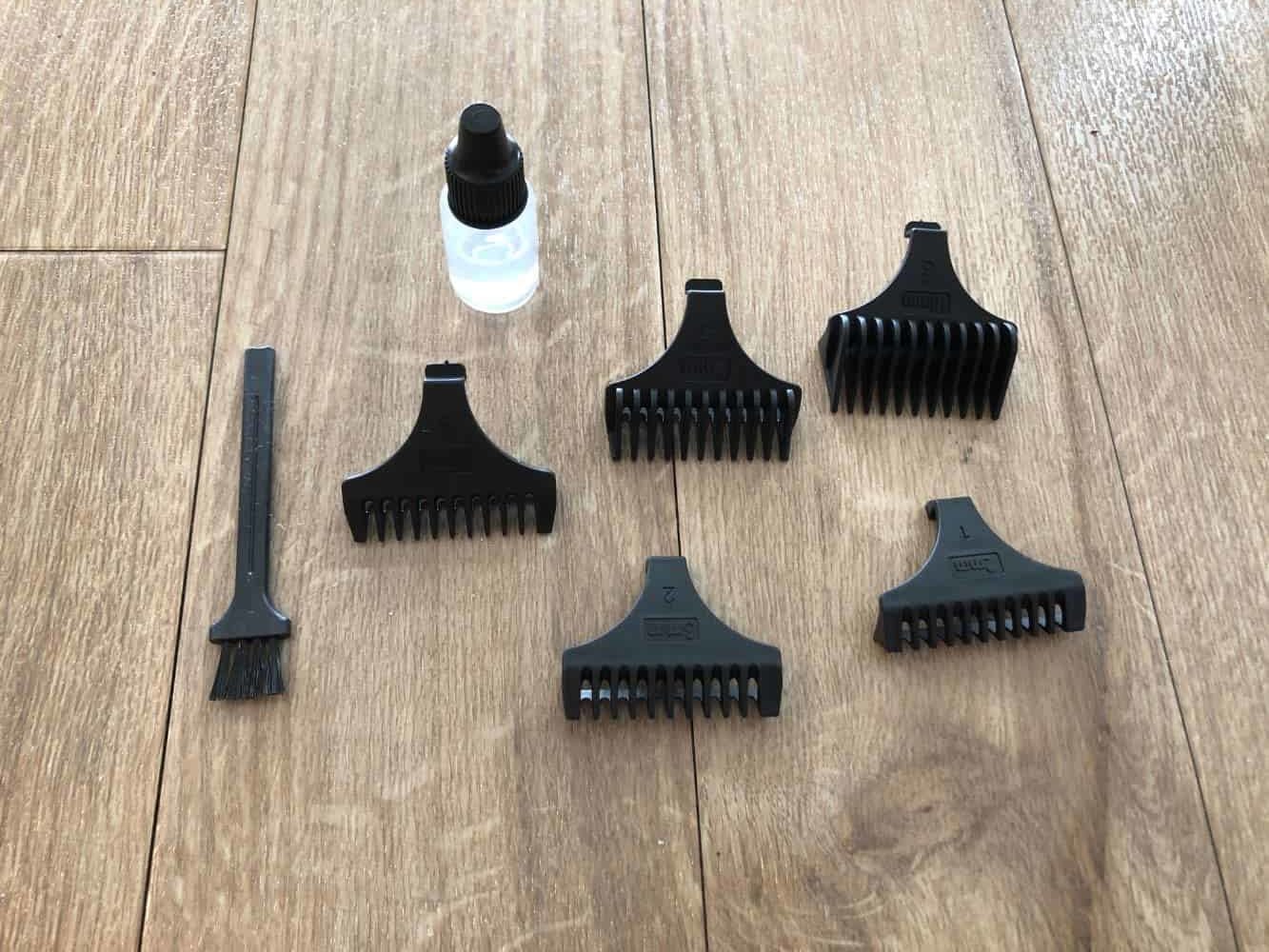 Charging cord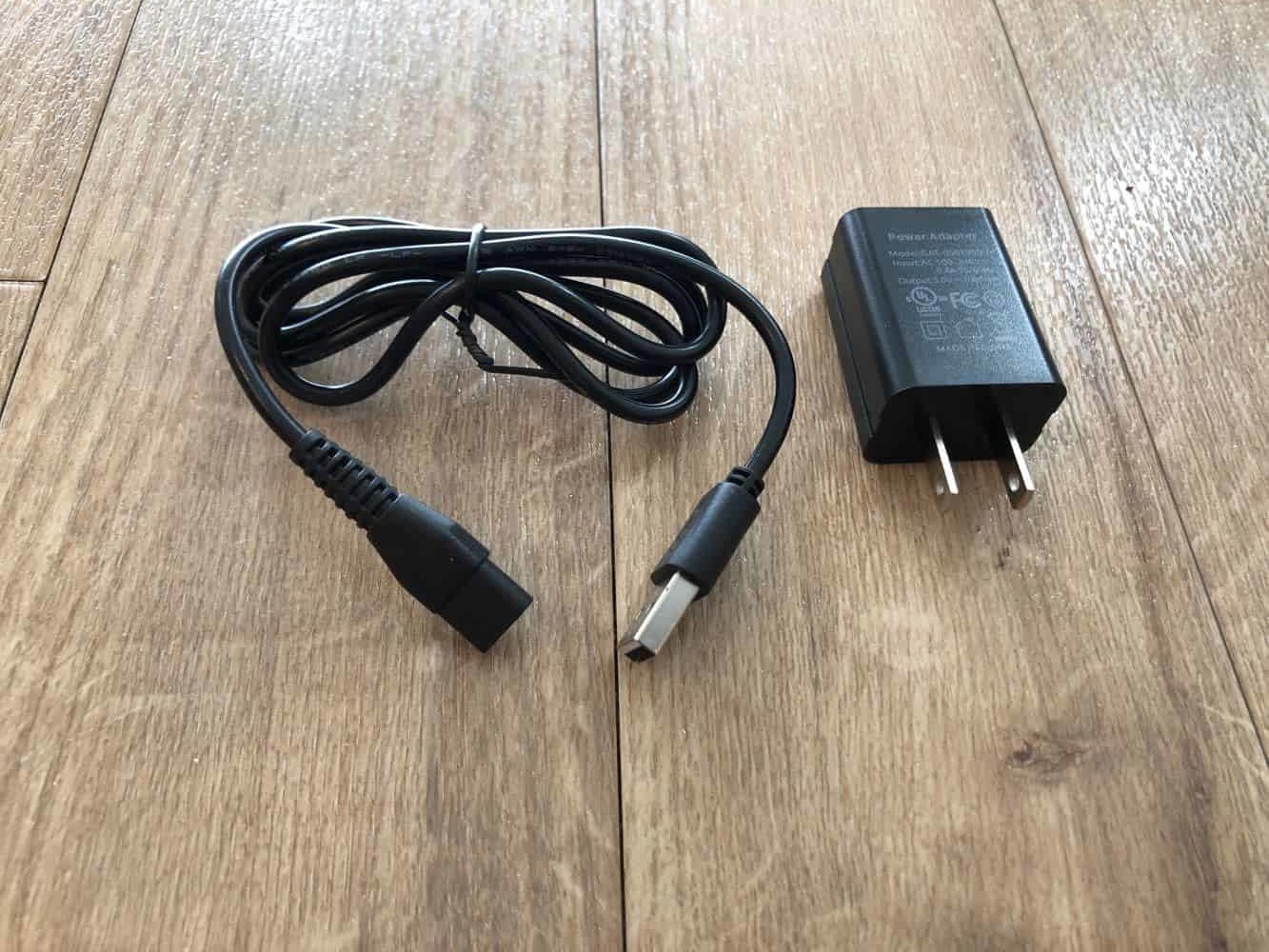 Big comb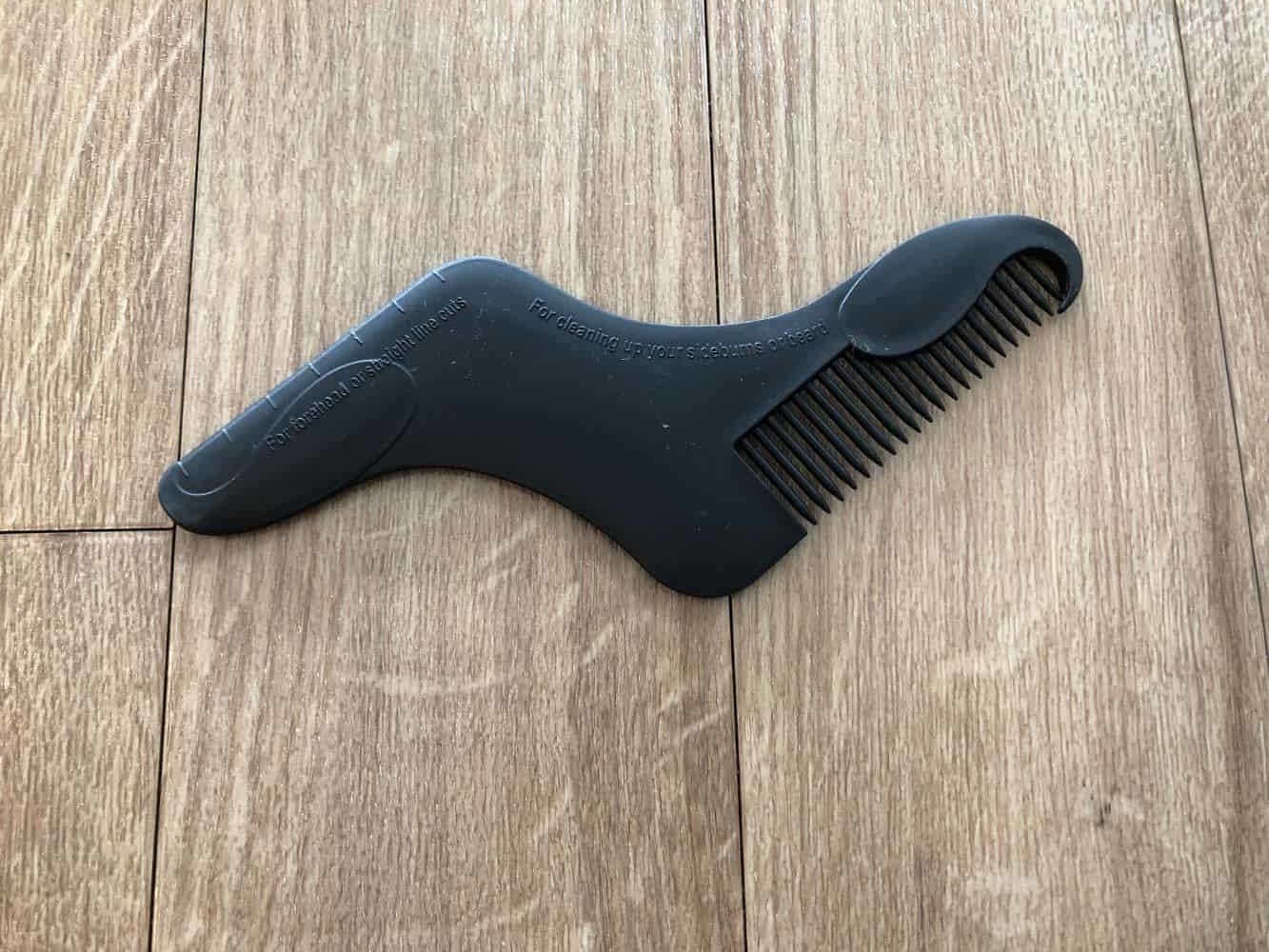 Trimmer with Blade Guard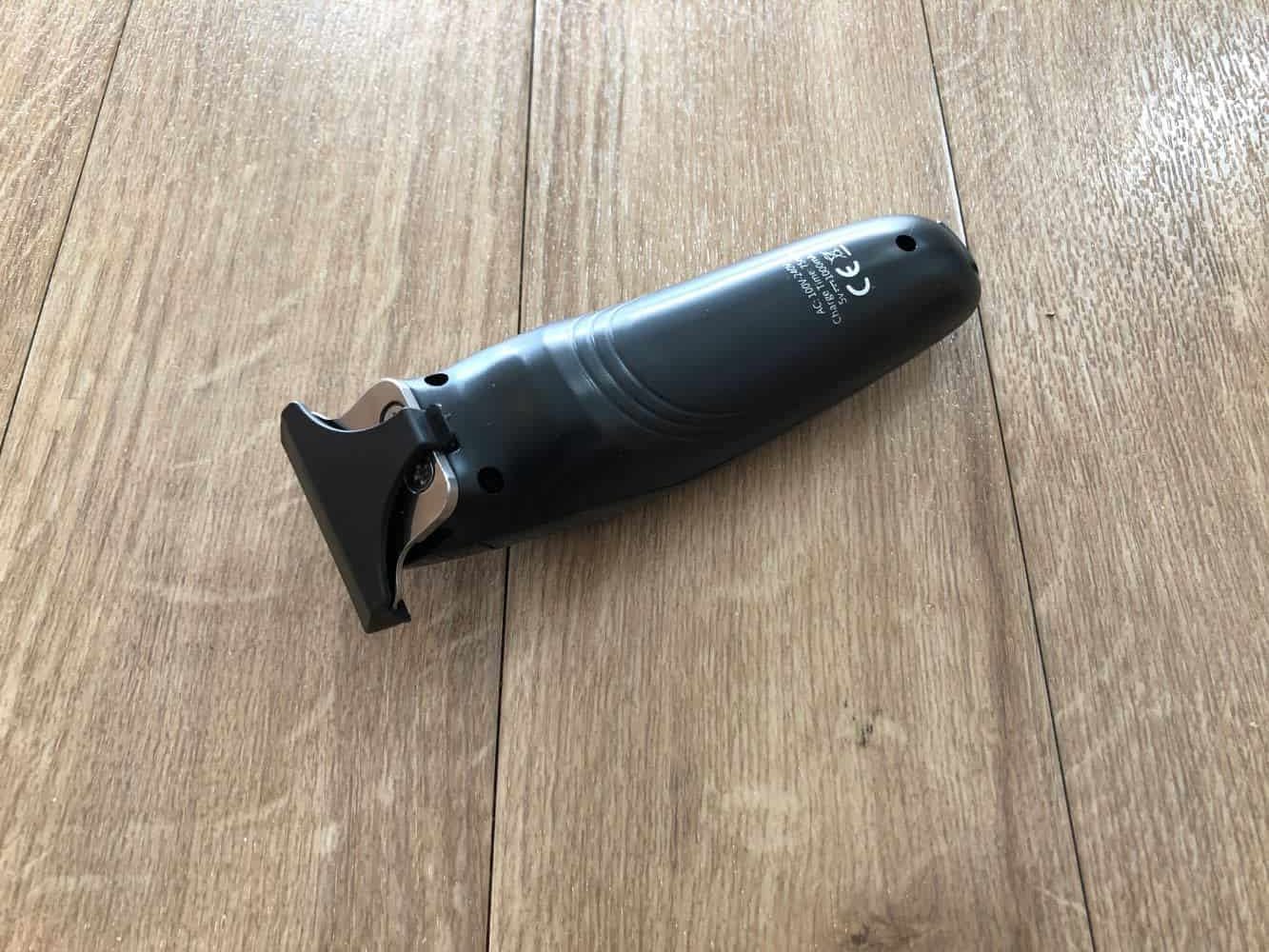 Does it trim facial hair well?
Let's jump to the most important question.
Sadly, the answer is no.
I should say relative to the Wahl trimmer and Philips trimmer, it doesn't.
In fact, when I used the Woner I had to go over my beard with my Philips to finish the job.
Not only do the blades not do the best job but the guards don't glide through facial hair very smoothly.  It has a bit of a sticky sensation so that there's too much friction for a smooth movement through facial hair.  The teeth or blades aren't as good as they could or should be.
Charging
It came with a charge so I could use it right away.
I love how it has a charge indicator so you know how much of a charge remains.  This is a great feature that all beard trimmers should include. Check it out:
Charging indicator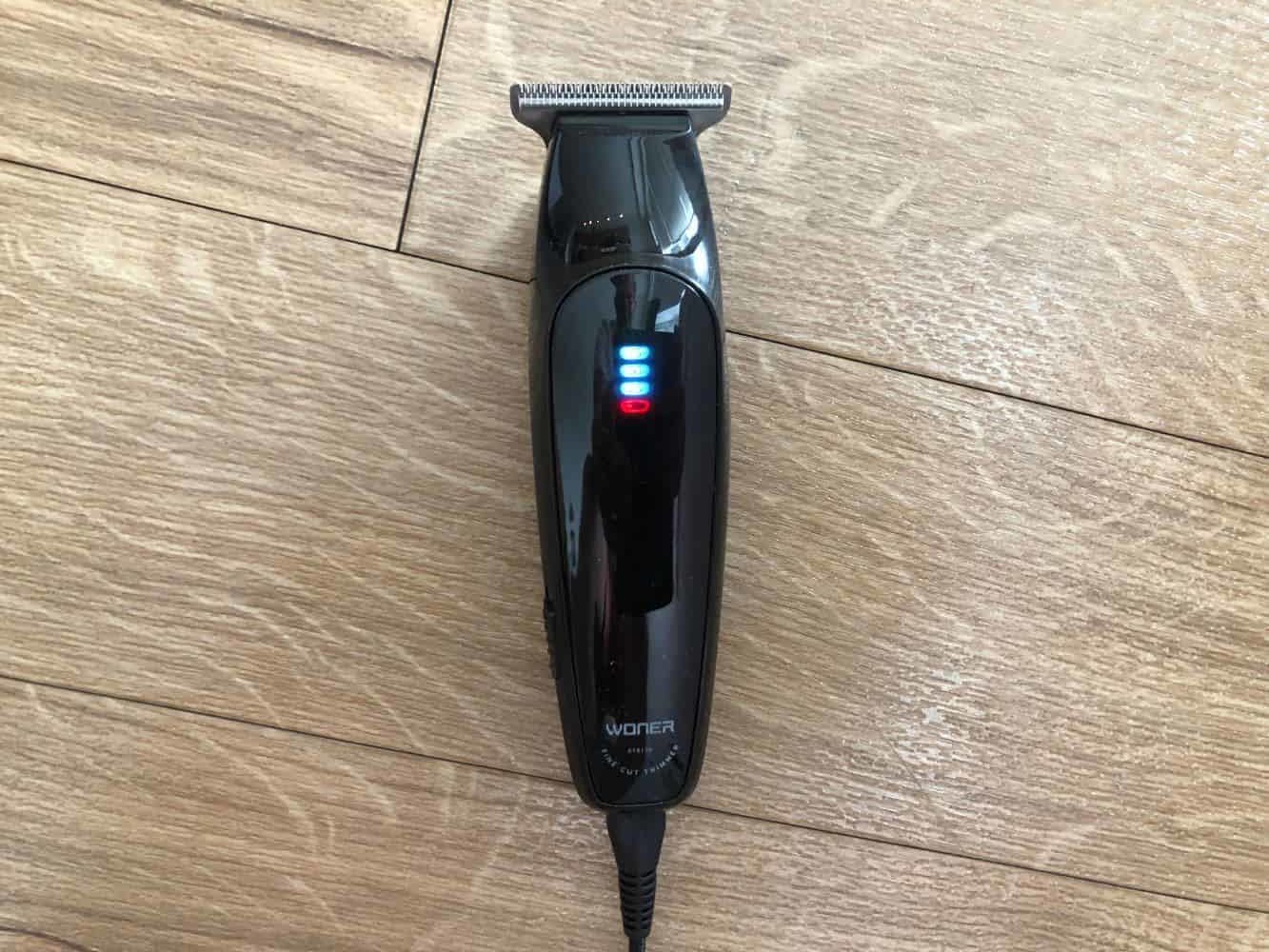 USB cord + regular wall outlet cord
This is also the only beard trimmer I have and have featured on this site that includes a USB cord.  This too is nice if all you have is a USB outlet.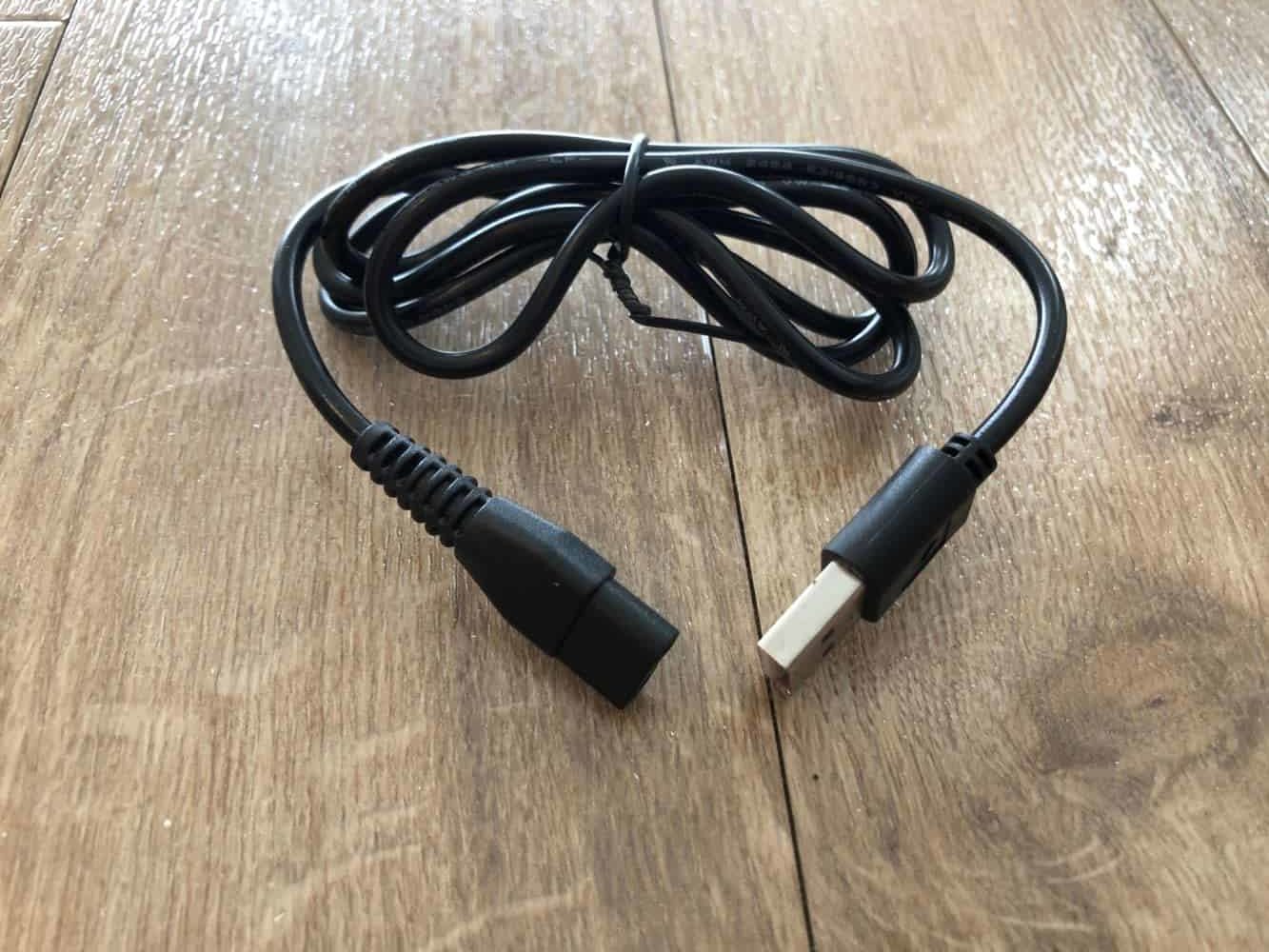 In terms of charging efficiency, you need only charge it 75 minutes for 120 minutes of use. That's not terrible but two hours aren't as much as 4 to 6 hours that you get with other trimmers.
Design and Feel
I do love the compact design, slight heft, and curves of this trimmer.
It fits comfortably in my hand.
The power button is on the side so you don't accidentally turn it off while using it.  Yes, this is a problem with some beard trimmers.
The guard attachments
The guard attachments are a tad difficult to snap on over the blades.
But that's not the worst part.
They stick a bit to facial hair creating friction preventing as smooth of a cut as a quality trimmer should give.  It's a dealbreaker for me.
Will this be my go-to trimmer?
I have a stack of trimmers on my shelf. It's a result of publishing my series on beard trimmers.
I can definitely say that this particular trimmer will not be my go-to trimmer.  I currently use my Philips at my office and Wahl at home.  Those the two reigning champ trimmers.
Overall Ratings
Woner Fine-Cut Beard Trimmer Ratings
Cut Quality

Design

Features

Overall