Here's a simple guide on how to braid a curly hair. Braiding curly hair may require more effort but with the right tools and ways, it can be achieved seamlessly.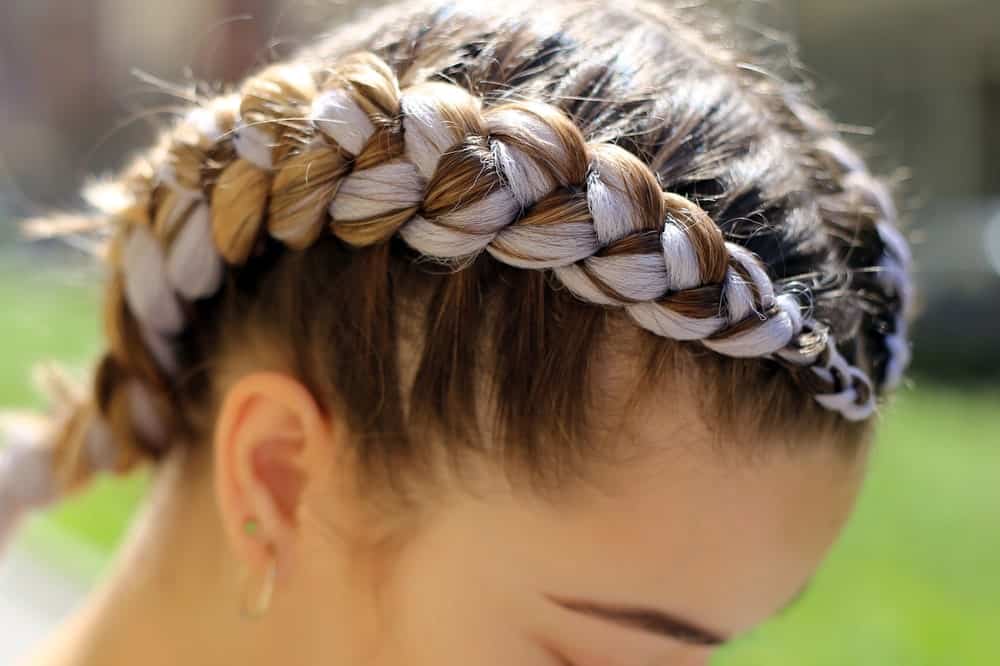 There's no denying the beauty and uniqueness of curly hair. Many celebrities these days are embracing natural curly locks, and the trend has grown in popularity in recent years.
With that being said, if you have curly hair, you might find it difficult to pull off certain hairstyles, including braids. However, while braiding hair when it's curly can certainly present challenges, it can be done. Here are some tips to help you braid curly hair properly:
How to Braid Curly Hair
Most curly hair tends to be very thick and voluminous, and perhaps at times, even coarser than most other hair types. However, because of the qualities of curly hair, it makes it possible to make your braids much tighter than if you had straight or fine hair without it look bizarre.
If you braid your curly hair while it is still wet, you even have the ability to temporarily reshape the type of curls you have. Once the braided hair has dried, simply take out the braids, gently run your fingers through your hair to reveal soft waves.
Supplies & Tools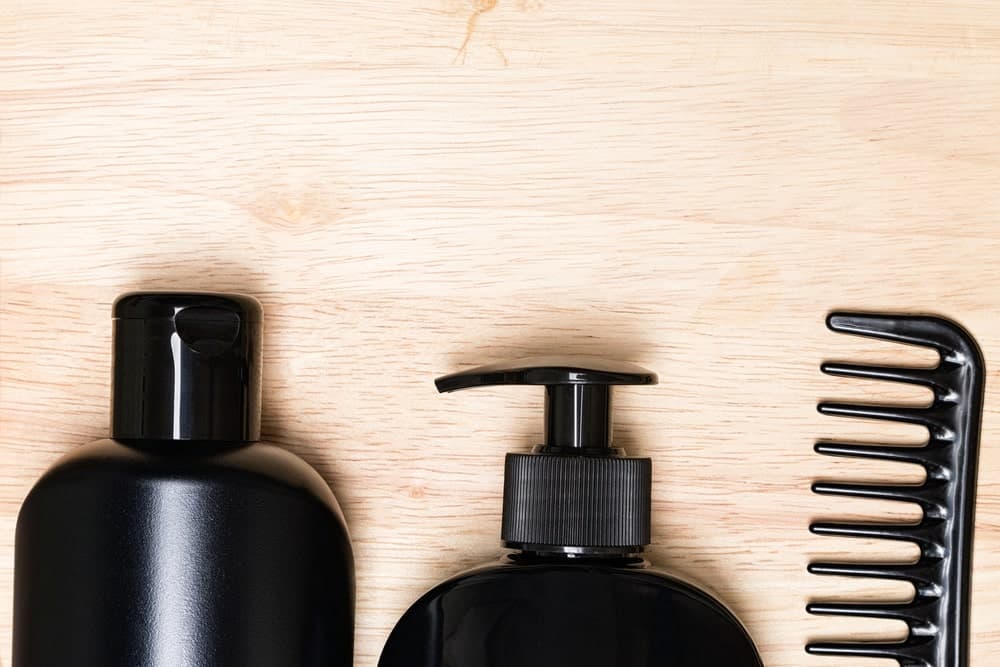 Here is a list of tools you will need when braiding your hair:
3 Methods For Braiding Curly Hair
1. Make it Simple
The very first step is to apply the detangling product of your choice to your hair, and then run your comb through it to get out any tangles. It will be much more manageable to braid if you do these steps first.
As you braid, it can be easy for the ends of your hair to become knotted together; this is why it's important to use a detangler and comb your hair before you begin to braid. You simply have to apply the product to your hair, work it through the whole way (root to tip) with your fingers, and then comb it to get out the knots.
Most detangling products can be applied directly to wet hair.
If you are detangling wet hair, products such as leave-in conditioner or smoothing serum are the best choices.
If you are detangling dry hair, using just a very small amount of hair oil will help.
While you can use a wide-tooth comb to help remove tangles and knots from your hair, you will want to avoid brushing. You do not want the brush to smooth your hair out completely before braiding it. Also, keep in mind, oftentimes when you brush the curly hair, it becomes frizzy and unruly; which in turn can make it much more difficult to work with to braid. Use your fingers to get rid of knots if possible.
On the chance that your hair is just too tangled for your fingers to sufficiently remove all of the knots, you can use a wide-toothed comb to help. It will keep your hair from becoming frizzy, unlike a brush.
The most important thing to remember as you braid your hair is to work with the flow of your curls. If you try to force your curls to braid a certain direction, you will really struggle to make a braid that looks good and produces nice looking curls.
All you need to do is, as you're taking each new section of hair to add, make sure you are grabbing whole curls. Make each section as big or small as you'd like, depending on how big or small you want your curls. Don't worry about making each section too precise, however, as that can cause unintended frizziness.
Because you need to grab whole curls for each section, some may be bigger or smaller, but don't worry about that. The end result will yield beautiful, cascading, textured curls that straight hair can't compete with.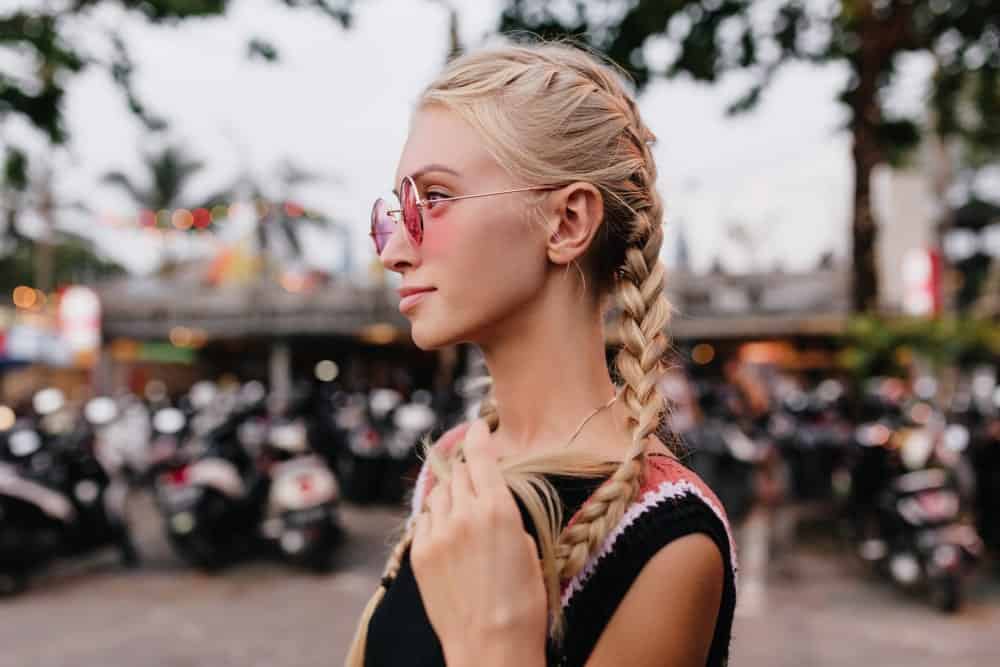 2. Create a Relaxed Braid
If you are looking for a casual, but relaxed looking braid, this is the style for you. First, you'll want to run your fingers through your hair and smooth out any tangles or knots. Let your hand fall over your shoulders as it normally does when it is down.
Next, you will gather all of your hair at the nape of your neck. If your hair is extremely thick or difficult to work with, you will want to use a hair tie to secure your hair. Otherwise, just use your hand to hold your hair at the nape of your neck.
Once your hair is secure at the nape of your neck, divide it into three even strands. Once you have strands made, it is time to begin braiding.
To begin, take one of the outer strands and cross it over the middle strand. Then, take the other outer strand, and cross it over the new middle strand. Next, go back to the other outside strand, and cross it over the middle strand again. Keep repeating this process until your hair is completely braided.
If your hair is extremely thick, you can do a two-strand braid instead of a three-strand braid. To do this, you simply take a small section from the outside of one side and then cross it over to join the inside of the other strand.
Repeat that same process on the other side and then follow the whole way to the end of your hair. In the end, make sure to secure it with a hair tie. You can pull a few pieces of hair loose from around your face to add that casual, carefree feel. It can also be a pretty style choice to have a few loose curls around your face, too.
If you want to give this simple look a little boost in the style department, simply move the base of the braid from the nape of your neck to either side for a few twists.
3. French Braiding
One of the best times to french braid your hair is after you haven't washed it for a day or two, and some of the natural oils have worked their way back into your hair. To start, grab a small section of hair at the crown of your head.
Divide this section into three smaller sections, and then begin braiding. Cross one of the outer sections of the middle section, and then cross the other outer section over the current middle section.
You only want to do this process one time in the beginning before proceeding with the rest of the braid.
Keep in mind that as you work through the braid, you will want to keep the hair pulled tight so the braid doesn't end up becoming loose or worse, undone. Curly hair also has a tendency to come undone easily when it is not braided tightly.
As you continue the braid, you will want to slowly add small amounts of hair to the current strands you are working with to braid. Each time before you repeat the braiding process, you will grab a small strand from the side of your head you are working on, and add it to that outside strand. Continue to incorporate these new strands in until all of the hard is pulled back into a braid.
It can be a challenge to french braid your own hair, mainly because you can't see the back of your own head. The easiest way to braid your own hair is this: hold the right section in your right hand, left section in your left hand, and then using your thumb and index (or middle) finger, pinch the middle section. This allows you to keep each section separated as you work through the braid.
You are going to repeat the process of adding in new sections of hair to the strands for the braids until your braid has reached the end of your hair. At this time, you are done. Fine a hair tie or clip to secure the end of the braid to keep it from falling out or coming undone.
If necessary, use a little bit of flex-hold hairspray to ensure your braid holds its shape until you want to take it out.
How to Maintain Your Curly Hair
Apply Curling Cream or Hair Spray
In order to maintain the curls you created from the braids, choose to apply either a small amount of curling cream or spritzes of hairspray to hold the shape. If you wish to add volume, flip your head upside down and tousle your hair. Otherwise, simply use your hands to scrunch your curls with whatever product you desire.
Avoid Touching Your Hair
Once you have styled curls in the manner you desire, you will want to avoid touching them too much. The more you touch your curls, the more likely they are to lose their shape as the day progresses.
You will also want to avoid brushing your curls as that is a sure-fire way to ruin all of the hard work you put into achieving your look.
What You Should Know
As you are working through the braid, and continually add hair into each section, the smaller you make each addition, the more curls you will end up with when you take your hair out of the braid.
In order to end up with a few hair wisps around your face as possible, use your finger as a mini comb to smooth them into the braid as you go. As you make your way down your scalp with the braid, make sure you are keeping the strands firm and tight. Don't pull your hair so tight that it hurts or is uncomfortable, though. The more tight your braid is, the more structured shape your curls will have.
In order to help the ends of your braid from having a frayed look, loop the ends of your hair through your hair tie.