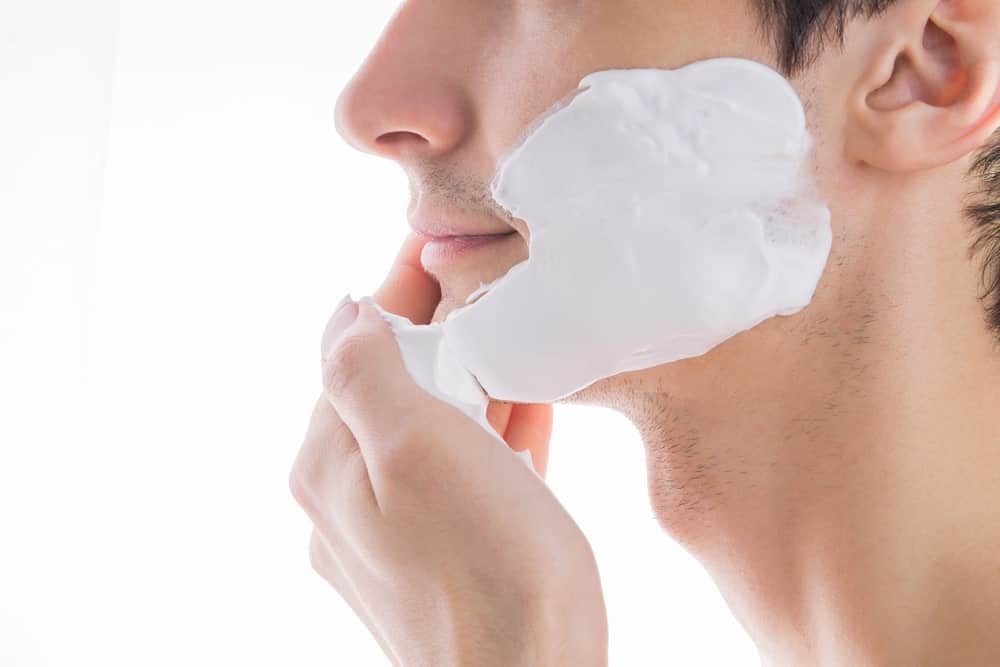 Whether you've run out of your favorite shaving cream or you just want to explore other options, there are lots of substitutes that you may even find in your household. The good thing is they're cheaper and some may provide better lubrication than your old good cream. Your skin won't be the only one thanking you, but your wallet too.
Every man and woman deserves a good shave. So here are some of the best shaving cream alternatives that will do the same job for you.
Coconut Oil
Coconut oil is one of the most versatile natural beauty products on the market. Not only can you use coconut oil as an eye cream, makeup remover, and hair mask, but also you can use it for shaving. It starts out as a solid and then turns into a liquid on contact.
A little goes a long way, so only a teaspoon is needed. Using coconut oil as a shaving cream alternative provides a close, smooth shave that will leave your skin feeling soft and moisturized.
Baby Oil
Baby oil provides a slick texture that allows your razor to run smoothly while also reducing the risk of cuts, bumps, irritation, and nicks. When shaving with baby oil, first wash your legs with warm water and then pat them dry to soften the skin.
Apply a tablespoon of baby oil and smooth onto the areas of the skin that will be shaved. Wash your hands thoroughly with soap to ensure all of the oil is off for a safe grip of your razor and then shave as you normally would.
Body Lotion
If you're out of shaving cream, body lotion will do the trick. The biggest advantage of using body lotion in place of your shaving cream is that it doesn't require any water, so it works as a dry cream that can simply be wiped off when finished.
Gel Lotion
The Cool Fixed Targeted Gel Lotion is a soothing blue gel that alleviates problems resulting from shaving. It helps to reduce ingrown hairs, razor bumps, burns, and irritation. It has an exfoliator that kills bacteria and soothes the skin's surface.
Almond Paste
Taylor of Old Bond Street is a great store-bought shaving paste that is a 10-in-1 renewal system rich in antioxidants and great for shaving. It has a perfect lather that spread generously and has a lovely almond scent.
Shea Butter
Using shea butter in place of your shaving cream allows for a closer shave that smoothly removes hair. It doesn't hurt your razor and you won't need to apply any lotion or moisturizer when you get out of the shower as shea butter has high concentrations of fatty acids and vitamins that are great for softening the skin.
A few extra benefits of shea butter is that it reduces inflammation, aids in the skin's natural collagen production can be used to replenish skin after sun exposure, and serves as a healing remedy for dry skin.
Soap
Shaving with soap will last much longer than traditional shaving cream. Soap is also always readily available so the convenience factor is wonderful. There aren't any smoothing or moisturizing benefits when shaving with soap, so be sure to lather it on to avoid any razor burn or skin irritation.
Hair Conditioner
Hair conditioner is a wonderful alternative if you find yourself in the shower without any shaving cream. First, remove any dirt and grime that may clog your razor and then apply the conditioner to the area you are shaving.
Rinse your hands thoroughly to ensure a tight grip on your razor and then shave in the direction your hair grows. Apply more conditioner as needed and once you're finished give your hair a few minutes to absorb the application before rinsing.
Shampoo
One of the greatest advantages of shaving with shampoo is that it is very lathering, which will rid any pollutants on your face or skin. Dispense a quarter-size drop of shampoo into your hands and apply on your face or skin and shave. Rinse thoroughly and apply an after-shave or moisturizer to help hydrate your skin.
Virgin Olive Oil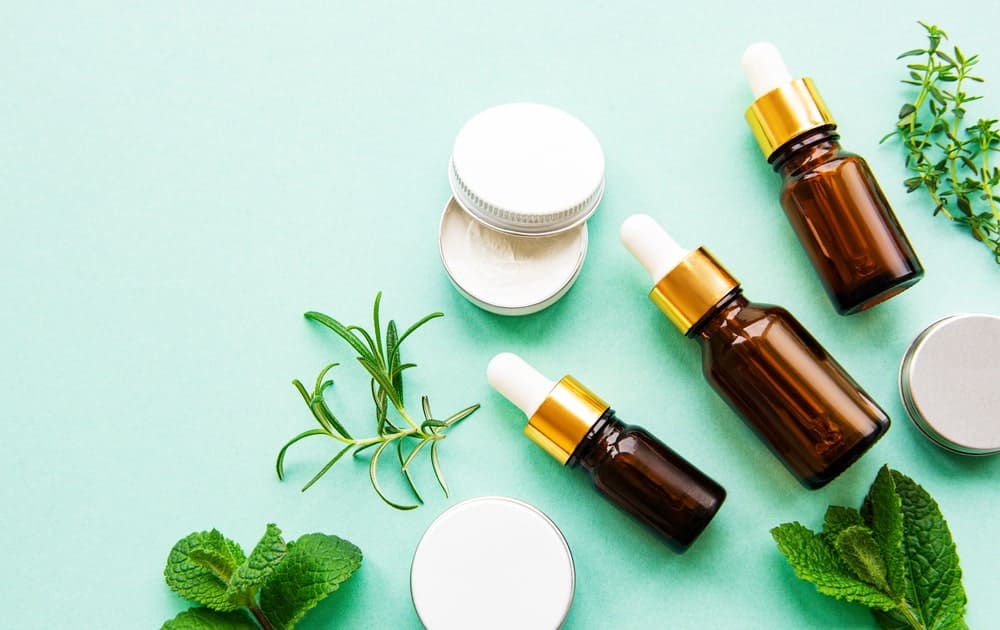 Combining extra virgin olive oil, aloe gel and any essential oil scent of your choice will make the ultimate homemade shaving cream. Combine all the ingredients in a blender until the mixture is thick and creamy and then pour it into a glass jar. Store your homemade cream in the refrigerator and use as needed.
Avocado Oil
Avocados contain vitamins C and E along with tons of fiber and fatty acids. They aren't just good for nutrition, but also great for the skin as they produce a rich, moisturizing oil great for shaving. Avocado oil absorbs easily so your skin will also stay hydrated all throughout the day.
Raw Honey
Raw honey is actually an excellent moisturizing and shaving product. It provides enough lubrication so that your razor glides smoothly over the skin, but also rinses nicely with water so there isn't any clogging of your razor or drain for that matter. Honey is very gentle and moisturizing so it's a great hack for shaving cream.
When shaving with raw honey, wet your skin with warm water, apply one to two tablespoons of honey, and shave as usual. Rinse with warm water and pat the area dry when finished. Tip: It's beneficial to shave using honey at the end of your shower or bath so that the warm water opens your pores and softens the hair for a smoother shave.
Peanut Butter
Although very thick and creamy, peanut butter is actually a great item to use in place of traditional shaving cream. Even though it is quite messy and requires a lot of razor cleansing, it is definitely worthwhile. After rinsing the peanut butter completely off, your skin will be extremely soft and hydrated. Other nut butter will also work such as almond butter. They all will moisturize your skin while also preventing razor burn.
Aloe Vera
Aloe Vera is known to help with sunburns, but it can also prevent and treat any razor burn from shaving. Aloe Vera is a natural anti-inflammatory so it is very hydrating and provides a smooth surface so you are able to get a closer shave. You can use Aloe Vera directly from the plant or purchase a gel form in-store.
Dishwashing Soap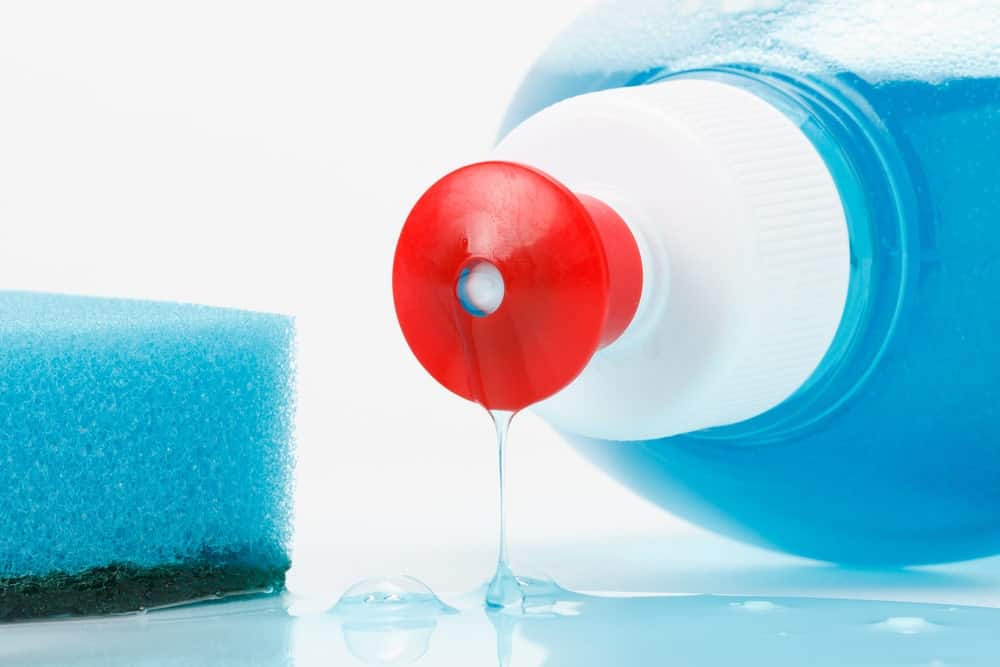 One surprising household kitchen item you can use for shaving cream is dishwashing soap. Although dish soap isn't too great at preventing irritation, it does lather quite well and will get the job done if you're in a pinch.
Castile Soap
If you're looking for a natural homemade shave soap, here is a quick, easy and inexpensive recipe. Mix ¼ cup of Aloe Vera gel, ¼ cup of liquid castile soap, 1 tablespoon of olive oil, ¼ cup of distilled water, and essential oils for fragrance (optional) into an 8 ounce or larger bottle. Shake well before each use and experience an all-natural shaving experience.
Shave Oil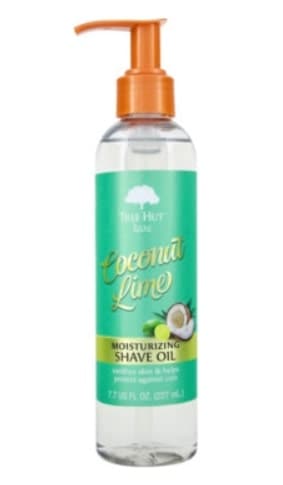 Source: Ultra
Tree Hut Bare Shave Oil is a unique oil that is formulated to improve your shaving experience for a soft and smooth result without any nicks or irritation. The blend of natural oils in its ingredients will make your silky with immediate results.
Shave Gel
This green tea and aloe shave gel by Brandless are cruelty-free, paraben-free, and highly moisturizing. This shaving gel provides a close shave with hydrating aloe and seaweed leaving skin smooth with a healthy glow.
Sweet Almond Oil
100% pure sweet almond oil is an all-natural, paraben-free moisturizing oil that can be used as a shaving cream alternative. It has a light velvety texture, absorbs quickly, and won't clog your pores. A few added benefits also include moisturizing dry and sensitive skin, relieves eczema and psoriasis, treats skin rashes, reduces fine lines, great for muscle aches and fatigue, and also great for healthy hair and nails.
Tea Tree & Lavender
For this DIY tea tree and lavender shaving cream, you will need shea butter, coconut oil, almond oil, tea tree oil, and lavender oil. These homemade moisturizing shaving cream alternatives are easy to make and much cheaper than store-bought products. The essential oils soothe skin and smell amazing!
Clove & Cedarwood
This clove and cedarwood homemade shaving cream is a nice masculine scent that is all-natural and would make a great addition to a father's day gift shaving kit. You can also switch up the essential oils if you're looking for a more feminine scent.
Essential Oils
The best part about using essential oils as a substitute for shaving cream is that it's all-natural, light, and moisturizing. It's easy to apply, easy to use, and easy to fall in love with combining your favorite scents into a unique homemade recipe.
The best essential oils to use for skincare are lavender, lemongrass, lavender tea tree, frankincense, and chamomile. Try blending your favorite essential oil for your next homemade shaving cream alternatives.
Whipped Eucalyptus Cream
This DIY shaving cream is great for both men and women. It provides a nice smooth shave, is moisturizing, and leaves your skin feeling soft and smooth afterward. Using only coconut oil, shea butter, olive oil, and eucalyptus essential oil you have your very own whipped shaving cream!
Rosewater
Rosewater is great for preventing and curing razor burn. Use it straight on your legs either while shaving or as an aftershave for soothing skin.
Chamomile
If you suffer from sensitive skin, this homemade chamomile shaving cream is your answer. It has a therapeutic calming effect on your skin and uses only a few natural ingredients.
Rosemary Mint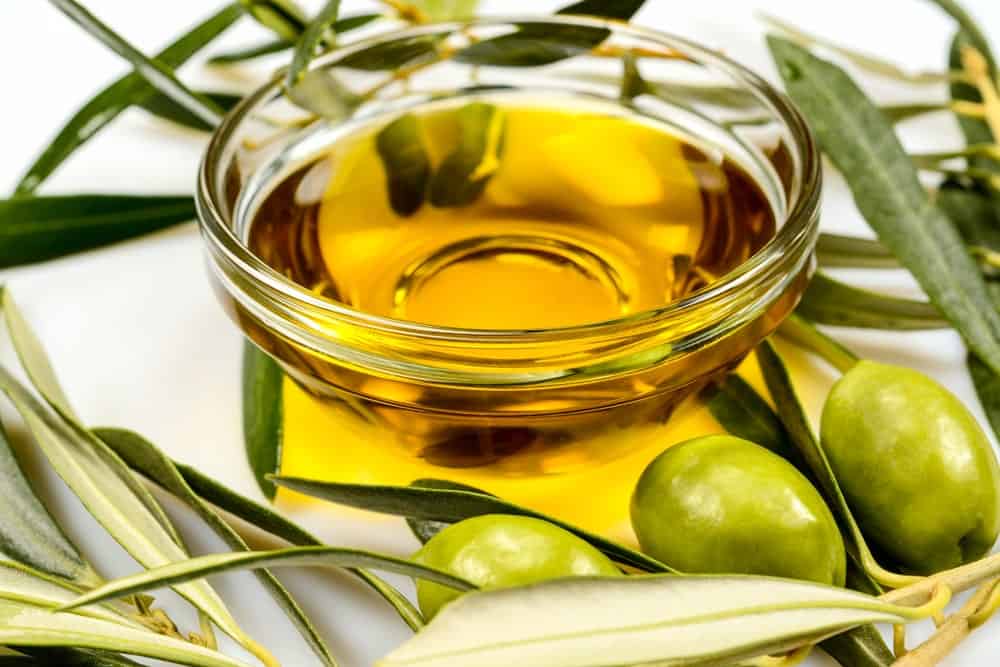 Another great shaving cream alternative for sensitive skin is this homemade rosemary mint DIY. This recipe will leave your skin hydrated, nourished, and cleansed.
Witch Hazel
Witch hazel is a simple product that most people have on hand, but aren't sure what exactly to use it for. It has an anti-inflammatory which is great to use to prevent itchy bumps and irritated hair follicles so using it while shaving or as an after-shave has its perks.
Vanilla Coconut
Using just one cup of coconut oil and one teaspoon of vanilla extract, you can make your own super simple shaving cream. First, whip the coconut oil on high for five minutes and then add in the vanilla and whip until combined. Place the mixture into a container and it's ready to use!
Frankincense
This frankincense homemade shaving cream is great for both men and women and provides a rich lathering experience for shaving. The soothing feeling afterward will have you wanting to use this secret recipe over and over again.
Exfoliating Sugar Cream
This super easy exfoliating shave scrub consists of just coconut oil and sugar. Mix until it reaches the desired consistency and applies your shave scrub just before shaving. Massage into your skin, shave and feel the softness afterward.