What are the secrets for success when opening a new hair salon? You will need to have developed a clientele, or have the resources to reach new customers. You will need a track record of excellence in hair care. And you will need a thorough understanding of costs and revenues.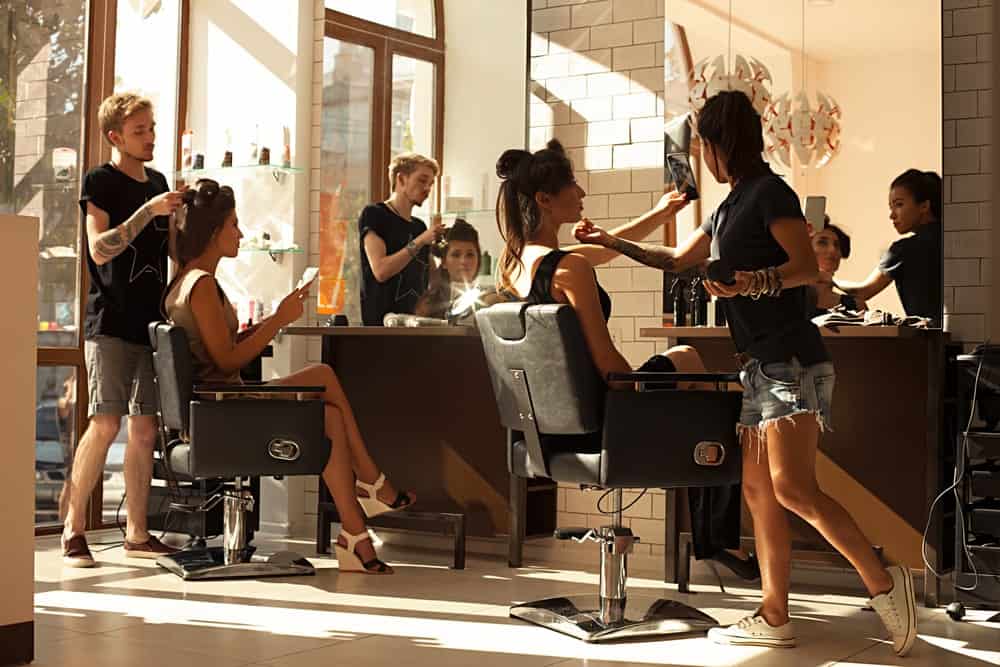 So. here you are, checking out information on the Internet about starting your own hair salon. Will reading this article be worth your time? Definitely yes! Can we tell you everything you need to know about the requirements to open a hair salon in one online article? No, but we can make sure you know the questions you need to ask to start building a successful beauty business.
There are entire books about starting your own hair salon. These books will tell you that it is always best to have a mentor. If the book is written by a hair salon consultant, it will probably try to convince you to hire a consultant or two. If you have never been in business before, you will need to learn the basics of bookkeeping and employment law. And you will probably need a web designer, an attorney, and a few other professionals as you build your business.
The place to start gaining the knowledge you need for opening your hair salon is, well, right here. We will make sure you cover the basics of successful hair salon operations. We will do our best to make complex concepts of professional development and business management in terms of common sense.
And whether you are a student with big ambitions, an enthusiastic new licensee, a frazzled chair renter, a frantic salon owner trying to meet the bills, or a seasoned professional looking to expand, we will have the basic questions everyone needs to answer to open a successful, new hair salon.
Make sure you have the right professional licenses.
Most states are very specific about licensing requirements for beauty salons. State licensing requirements require beauty shop operators to acquire and validate their skills one by one.
How does this work? Let's suppose you pass a 300-hour course in barber school, ace your exams, and become a licensed barber in your state. You have a friend who runs a shop under a cosmetology license, and your skills would be a perfect match for their shop. You ask your friend for a job, and your friend has to turn you down because they and you don't have the right licenses.
Barbers can only work in shops licensed to perform barber services. It is possible to get a state license to offer a combination of cosmetology and barber services, and it is possible to hold two state licenses. But separate licenses are usually required for barbering, cosmetology, massage, nail care, hair weaving (and, in some states, hair braiding), and esthetician. Any services involving needling will require tattoo and body piercing licenses, or, sometimes, supervision by a licensed doctor.
Exotic practices like placing your client's feet into a tub of "doctor fish" to eat away dead skin are an iffy area that varies from state to state. (Ten states forbid the use of doctor fish in nail care salons.) It is best to master your basics before you try to distinguish yourself from your competition. Most beginning hair care professionals start by finding work in established shops.
You can start out on a shoestring.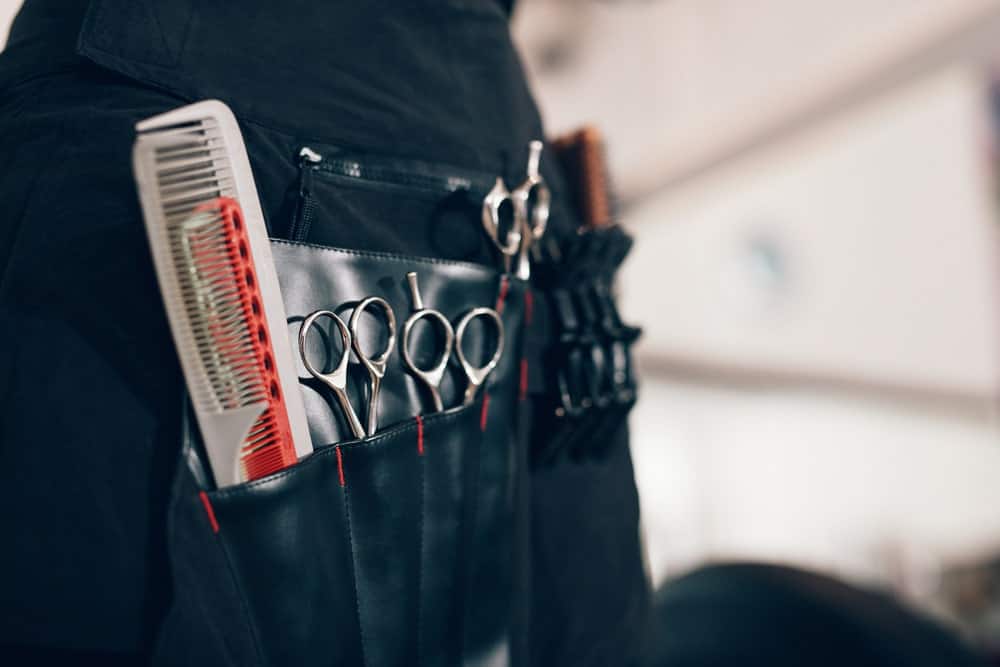 If you don't have money, you will need to work for as an employee for a while. If you are employed as a barber, your shop will provide you with space, a chair, uniforms, razors, combs, scissors, towels, smocks, and all other supplies. You will get an hourly wage. You will be required to work set hours. You will not make your own appointments. Employee-barbers usually get to keep their tips, but you have income tax and FICA withheld from your hourly pay.
Just because you work in someone else's shop doesn't mean that you will always be their employee. Once you establish a following, your employment status may change. Instead of getting an hourly wage, you and your shop owner may agree that you should start receiving a percentage of the charge for hair care services plus all your tips.
You could have an agreement with your shop that you handle your own receipts. You may get to set your own hours. You may have your own key to the shop, but you may have to start paying for some of your own supplies. You start getting your full percentage of what your customers pay for hair care without FICA and income tax held out. (You still must pay them to the IRS, however.)
Many very good barbers and cosmetologists are happy to be independent contractors in someone else's shop. They keep their customers happy, and they have a reliable income. There are two kinds of independent operator agreements that allow hair care professionals to have their own business without setting up their own shop.
Chair rentals. Chair rentals, which are also known as booth rentals, require you to pay a weekly or monthly fee to the owner of the shop. Once you have paid your rental fee, you keep everything your customers pay you. In this arrangement, the IRS considers you to be an independent contractor and expects you to be pay self-employment tax. You also have legal liability if you injure your customers.
Working on commission. Haircare professionals who work on commission usually get 60 to 70 percent of what their customers pay them. The rest goes to the shop.
How do commissions work? Let's suppose you are on a 70-30 split and your customers pay you $300 in one day. The shop will credit you with 70 percent of $300, or $210, which you will receive with your other earnings for the weekly, bi-weekly, or monthly pay period. The shop will pay the employer's portion of your FICA withholding (they won't if you are renting a chair) and you don't have legal liability for injuries that happen in your shop.
Some states, like New Jersey and Pennsylvania, don't allow this kind of arrangement. They require hair care professionals to be employed by or to own the shops where they work. And every hair care professional should weigh the pros and cons.
Working on Commission Versus Renting a Chair (Pros and Cons)
Let's look at the pros and cons of your first option for opening your own hair care salon, working on commission versus renting a chair.
Pros of Working on Commission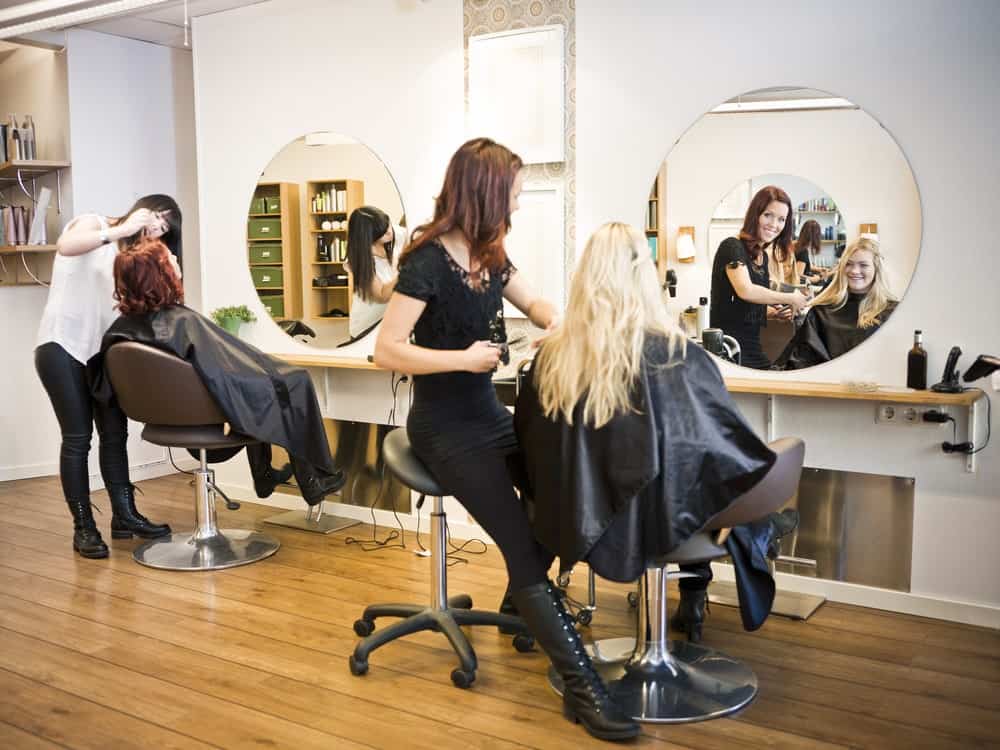 Cheaper to get started. You don't have to buy all your own supplies.
Safety net. Even if you have a slow day, you will always be earning something. If you have a slow day or a series of slow days when you are renting a chair, you can lose money.
Easier transition. If you are newly graduated from barber college or cosmetology school, working on commission is less stressful than renting a chair.
Building clientele. When you are working on commission, the owner of your shop is motivated to find you as many clients as possible. If you provide consistently good results, your customers will ask for you and wait for you to do their hair.
Limited responsibilities. It's not your worry to do bookkeeping, order supplies, file payroll taxes, and keep up the building where you work. When you go home, you do not have to take your work with you.
No need to book appointments. Your shop will usually book appointments for you.
Business license and fictitious name filings. As an employee, you won't need them.
Less tax paperwork. As an employee, you get a W-2 and you can file a simple tax return. You don't have to file a long-form tax return with a Schedule C and supporting documents or make quarterly payments to the IRS.
Benefits. More likely you will get health insurance, paid insurance, and other employees benefit through your shop.
Cons of Working on Commission
Lower income. No matter how much you earn, a significant percentage will go to the owner of your shop.
Non-competition agreements. You may not be able to take your clients with you when you go to another shop or when you open a mini-salon (see below).
Lack of freedom. Your prices, hours, and services are set.
Pros of Renting a Chair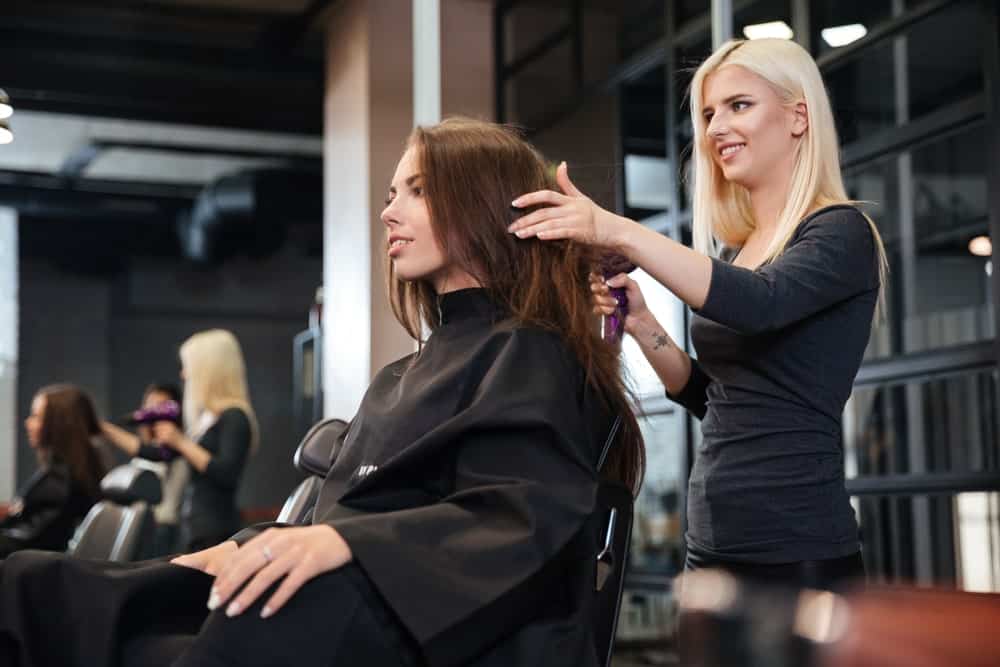 Independence. You are basically your own boss.
Schedule. You set your own days and hours and choose your days off.
Prices. You set your own prices and keep what you make.
Products. You choose your own prices and what you will retail.
Income. You can earn a lot more than you would make on commission.
Cons of Renting a Chair
Start-up costs. You will have to buy all your supplies (except your chair) when you start out.
Risk. You can lose money on slow days and when your clients don't show up.
Stress. If you are new to the business, renting a chair can give you many anxious moments until you build up your clientele.
Hours. To maintain your income, you may need to put in long hours during busy times.
Administrative responsibilities. You are responsible for filing taxes, at least five times a year. You may need a business license and a fictitious name filing if you are not using your exact legal name in your business. If you need advertising, you will pay for it, and any benefits, such as vacation and health insurance, come out of your earnings.
Success is a highly individual matter. Some new hair care professionals prosper with the rental chair model. Some very good barbers and cosmetologists with large followings make more money and have more personal time when they work on commission. Most hair care professionals should work on commission for two to five years while they are learning the business. But what should they be learning to take the next steps in business growth?
What do you need to do before declaring your independence from your shop?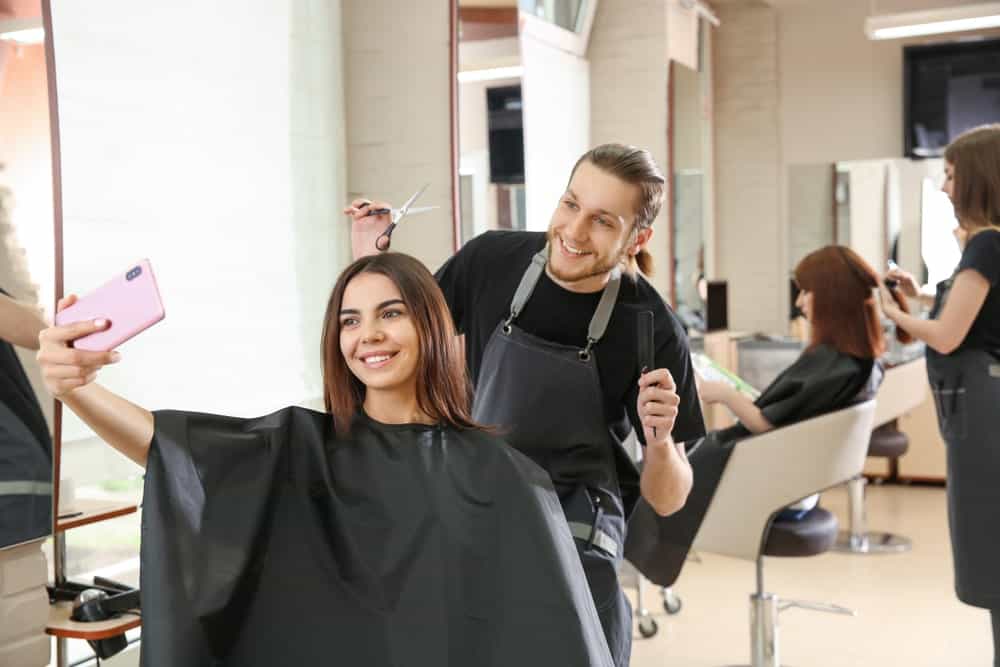 A lot of what hair care professionals need to know before they strike out on their own — even to renting a chair — is intangible and can't be learned from articles and books. The secret is to interact with enough happy customers, customers who like your work so well that they will wait until you are available to set an appointment with you or who will wait in line for their haircuts. These clients will sustain your income as you make the transition from salaried hair care professional or barber on a commission to an independent businessperson.
And how do you keep happy customers?
Always look your best.
You represent the beauty industry. It is reassuring to your clients and important for your customer retention that you always look your best. Think about the story your hair, skin, face, and nails tell your customers. A good appearance shows that you respect yourself and signals to your customers that you will respect them.
It's also important always to smell your best. Chronic dental problems can be your career's undoing. Consider it an act of kindness should customers tell you there is an issue with your breath.
Let the unique you shine through.
It's hard to be fashion-forward when your place employment requires you to wear a uniform. But small additions to your uniform can help you maintain the kinds of customers you want. If you are working in a city that caters to an eclectic crowd, it's OK to sport a rainbow look. If you want to focus on hairstyles for formal events, you may want to stay classic. Upswept hair, tasteful jewelry (for men, too), and strategic makeup (again, for men, too) will help you build the clientele you want.
Keep your workplace spotless.
You can't get any kind of beauty license without learning the importance of hygiene but showing your commitment to health safety makes an impact on your customers. Your personal grooming should be impeccable. Little things like washing your hands between customers will build credibility and give you a defense should you or your salon ever be sued over a health issue.
Be a classy conversationalist.
Maybe you have heard the saying "God gave you two ears and one mouth, so spend two-thirds of your time listening to your customers and one-third speaking to them." Start a conversation about your client's hair. Ask them about the products they use. Ask them how their last cut worked out, and the settings the barber used. Ask them about any concerns they may have. That way you can judge your client's interest in the conversation and avoid being either too chatty or too quiet.
Remember personal details.
Repeat clientele makes the critical difference between financial failure and financial success. It's not a bad idea to keep a little notebook where you can jot down details from your conversation with your client as you are providing beauty services. Writing notes can help you remember a child's name, or a pet's name, or a spouse's name. Keeping notes can help you remember your recommendations for future treatments, and to ask your clients for referrals.
Create an online presence.
Whether you are an employee or you work freelance, an online presence can help you stay connected with your customers. Your online presence also helps you reach people your customers know. A Facebook page is one way to make a connection. A simple website you make with Wix or Squarespace is another. And Instagram and Twitter accounts.
Consider operating a mini-salon.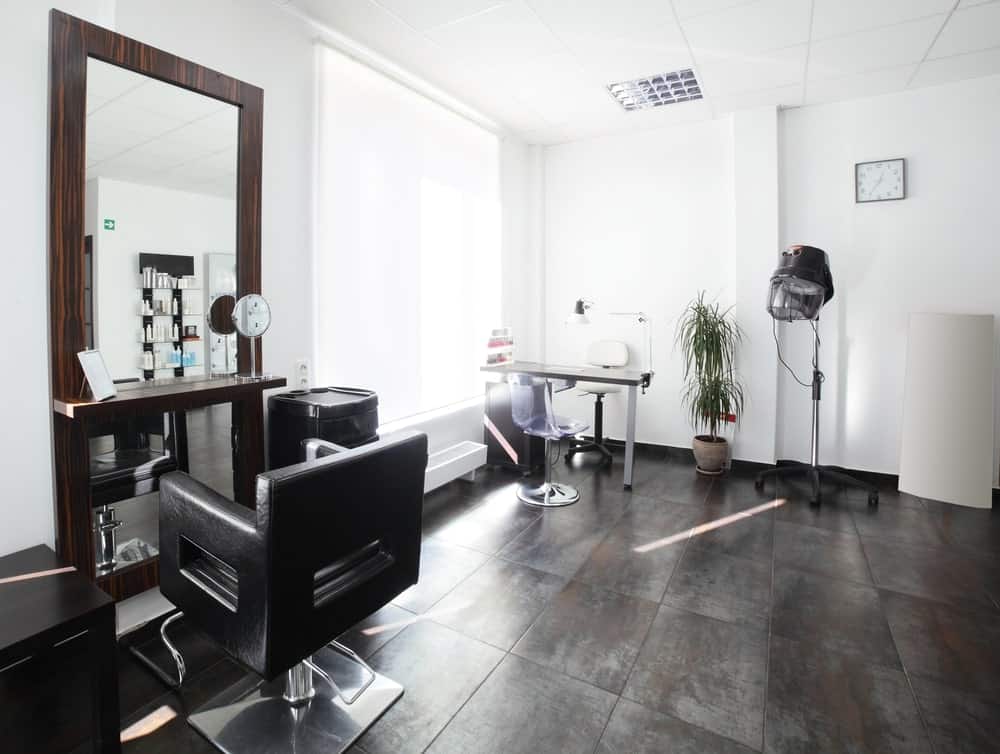 After you have acquired a following for your beauty services, established a "presence" in your beautiful community, and earned enough money to provide a cushion for slow days during your next step to independence, it's time to consider operating a mini-salon.
What is a mini-salon?
A mini-salon is more than a rented chair but less than an independent salon. It is a rented room or suite in a larger, licensed establishment that you maintain entirely as your own. A mini-salon is enclosed by walls that make it separate from common areas.
You will need both your personal license and a license for your mini-salon. You must maintain your own personal license to provide beauty services but either you or the owner of your shop can get your mini-salon license.
The owner of the salon gallery is responsible for maintaining common areas and shared equipment. You are responsible for providing and maintaining the equipment you use in your mini-salon.
When you own a mini-salon, you can hire your own employees (who must have their own personal licenses to provide the services they perform in your mini-salon). You will need to get a free Federal Employer Identification Number, or EIN, from the IRS. Speak with an accountant to make sure you know how to file their income tax withholding, FICA withholding, unemployment tax, and other state and local employment taxes. Failure to file and pay these taxes can result in high fines.
And consider whether your community would benefit from a mobile salon. A mobile salon is a lot like a mini-salon except it is fully self-contained and fully mobile. Yet another license is usually needed to run a mobile salon, but there are situations in which a mobile salon is ideal for bringing in new customers who greatly appreciate the opportunity to get haircare.
Or maybe you are ready to run your own full-scale, full-service hair salon.
Running Your Own Salon
After you have invested your time and talents in working as an employee, working on commission, renting a chair, running a mini-salon or maybe even a mobile salon, your next step can be running on your own salon. Two to ten years of experience will tell you a great deal of what you need to know about the requirements to open a hair salon, but there is still more work to do.  It is best to have thought through what you need to do to run your own salon even if you are happy where you are because opportunities to buy your own beauty practice sometimes come quickly.
Here's what you will need to have done before you start running your own hair salon with multiple chairs and multiple stylists.
Write a business plan. Even you are even thinking about running your own salon, you should have a written business plan. Know your customer segments, which people in your community you want to attract to your salon. Know how you are going to acquire these customers. Don't rely just on your own clientele. Know how to reach new customers for all your stylists through advertising and social media. Know what your supplies will cost and where you will buy them, how much your rent or mortgage will be, and how you can develop new revenue streams for those inevitable downtimes. There is a lot more to a business plan that just getting people into a chair.
Choose the form of business under which you intend to operate your hair salon. Forming a limited liability corporation (LLC) is relatively inexpensive and protects your personal assets should your shop get sued. Since 2018, there are also considerable federal income tax breaks for

LLCs

that can save you tens of thousands of dollars in self-employment taxes and make health insurance fully deductible.
Calculate your costs. It can take several months, even up to a year, for a new hair salon to turn a profit. You must be able to pay your employees, honor your invoices, pay your rent, and keep the lights on. Know where you will find your operating capital before you plunge into a new business. Be sure that the prices you charge can cover all your expenses.
Obtain business insurance. Most businesses are required to carry at least liability insurance, and you could be very glad you have it. You should have an agent write insurance for your business even before you choose your location and hire your employees. A sad reality of the hair salon business is that tools are expensive, and they tend to disappear. "Dishonorable employee insurance" can save you thousands of dollars when your employees disappoint.
Choose your location. Hairdressers like to take their customers with them. Your new location should be an easy trip for your long-term customers. You will get more new customers if your new location has lots of foot traffic and ample parking. One mile seems to be a good rule of thumb for how far old customers will be willing to drive to a new location.
Hire your staff. Your staff can make or break you. It's fine to recruit people on Craigslist or LinkedIn, but you are more likely to find the right people through word of mouth. Years of observation outweigh even the most glowing references.
Plan to succeed. If you start with six hairdressers, make sure you have room for eventually hiring eight. If you have basic hair care supplies, then spend that extra $10,000 on your sign. Assume you will keep growing and plan accordingly.
Keep your business homey. As you scale your business to increase your profits, don't forget to keep it inviting to your customers. Keep the place tidy. Offer neck and scalp massages (which usually do not require a separate massage license). Play music, preferably ad-free. Offer a cup of coffee or a complimentary glass of wine. These small touches do not cost much, but they keep customers happy.
The secret to success in opening a hair salon is simple to state but hard to accomplish:
Start small. Grow big. Following these steps in order will give you a firm foundation to grow the hair salon business of your dreams.