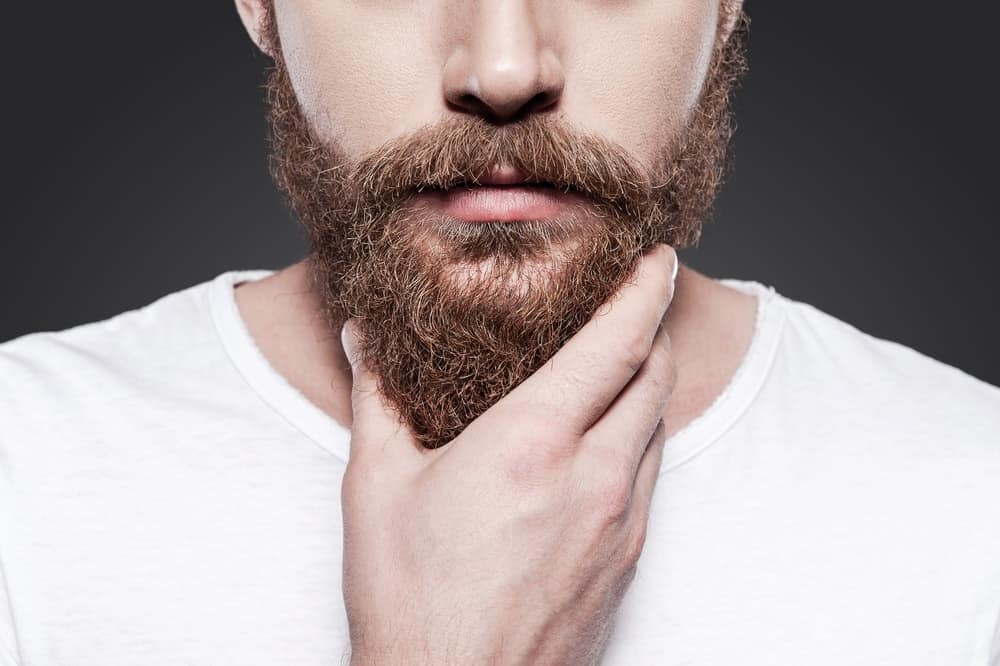 The popularity of beards continues to increase. According to Dapper Confidential, beards are here to stay but they may be looking a bit different. The long scraggly, unkept untrimmed look is out. Out is the hippie beard look, instead, most men today opt for structured, well-shaped beards instead of those that are long and loose.
Some men enjoy the bests of both worlds, they are cleanly shaven during the workweek but let the stubble go for the weekend. But I think most men agree that not having to shave your face every day is a welcome relief.
If you are one of the many beard-wearing men out there, you probably consider your beard to be part of your entire look. Styling it the way you would style and care for your hair. Keeping your beard neat, well-trimmed and healthy, may take some work and some extra products to keep your beard looking good every day.
Some of you may be looking for tips to help keep your beard looking great all the time. Below we will give you a full tutorial on how to keep your beard perfectly maintained and the products that you will need to achieve a healthy, stylish beard.
Beard Care Tips and Products
Think of your beard care as if it were a car. If you saved up and bought your all-time favorite car, you would keep it perfectly maintained, washed, vacuumed, and be proud to been seen cruising your local streets in it. You should think of your beard the same way. You have finally achieved the beard look you want, so you need to show it the same care and maintenance as you would your favorite car.
Just like you wouldn't use a harsh detergent on your cars' pristine paint job, you need to get the right products to keep your beard looking great.
If you're new to wearing a beard or if you're looking to upgrade your personal style with a fashion-forward look, here are some tips and top products that will keep your beard healthy and attractive.
Clean your beard at least 2-3 times per week with a natural shampoo made specifically for your beard. A couple of good options include Professor Fuzzworthy's Beard Shampoo, Polished Gentleman, and Viking Revolution with all-natural oils and herbs. You may think that you can use the same shampoo on your beard that you use for your hair, but your face is very sensitive under your beard, so it's best to use products that are made specifically for your beard to hydrate and protect your facial skin.
Keeping your beard hydrated and conditioned is critical if you want your beard to stay shiny and soft. Essential oils and other natural ingredients will help keep your facial hair follicles and skin healthy and free from itchiness and flakes. Honest Amish Beard Balm is a leave-in beard conditioner.

Click image for more info

Some other good options include Cremo Beard and Scruff Softener and Just for Men Beard Conditioner. Remember, your beard can get dry and even get split ends, so make sure you use products recommended for ultimate beard health.

Click image for more info

For added sheen, many are using beard oil. Viking Revolution Beard Oil features all-natural products to soften, strengthen, and smooths beards leaving looking healthy and luxurious.

Click image for more info

Other options include Bossman Beard Oil and Honest Amish Classic Beard Oil.

Click image for more info

Click image for more info

Beard oil is typically applied once a day after your shower. The warm water opens up the pores and hair cells so the oil can be easily absorbed. You will only use a couple of drops depending on the length of your beard, but it is important to work the oil into your beard all the way through to the skin for the best results.

Click image for more info
Trim your beard regularly to help it look good and stay healthy. You can use scissors or trimmer, but scissors will help you provide more detail and reduce the risk of getting split ends. There are scissors made specifically to cut facial hair. BEARDCLASS mustache and beard scissor set provides a comb, scissors, and a handy pouch to keep everything organized.

Click image for more info

Some other great scissors made specifically for beard trimming include ONTAKI Premium Steel Beard Scissors, and EarthHero Beard Scissors.

Click image for more info

If you prefer electric beard trimmers, there are numerous products to choose from. Braun Electric Razor and Beard Trimmers are popular because they come with several attachments, so you can use it for more than just your beard.

Click image for more info

Other great options include Remington Detail and Groomer and the Philips Norelco Multi-grooming tool comes with a variety of different cutting guards.
Click image for more info

There are so many different electric beard trimmers on the market, you will find that most of them do double-duty as mustache and hair trimmers. Those with a variety of different guide sizes will help you keep your beard at the length you prefer.

Remember to trim your neckline regularly to keep your neckline neat and clean. If you don't have a clean cheek and neckline, your beard will look messy and that's not a look that you want, so use a sharp razor on these areas to keep them looking neat. The frequency may depend on how fast your hair grows, but it should be done once a week at a minimum.
Tools You Will Need to Keep Your Beard Looking its Best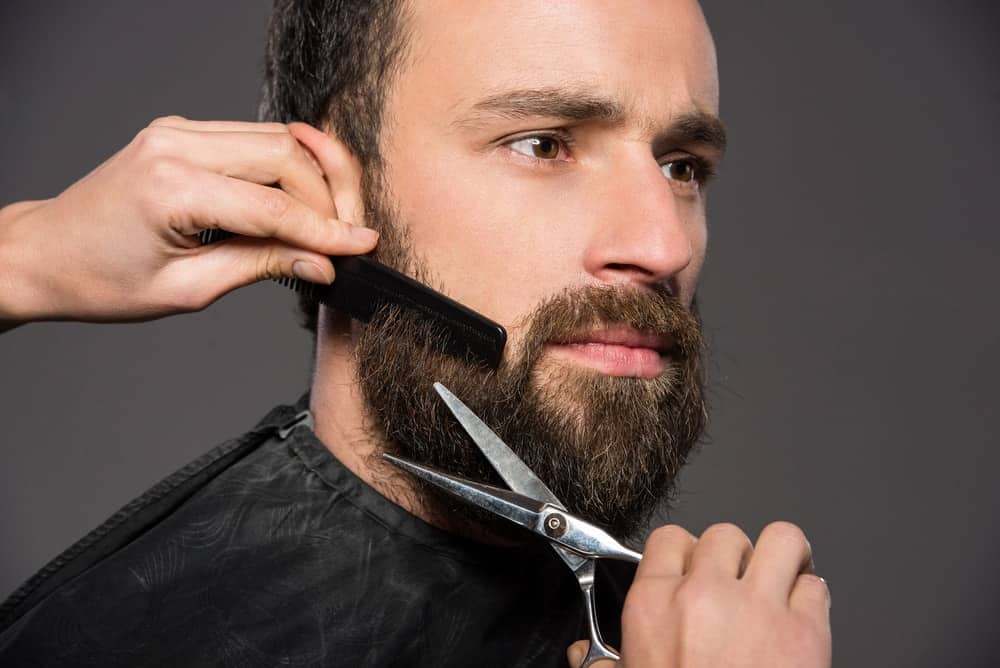 You can't have a great stylish, healthy beard unless you have the right tools to keep it looking its best all the time. Here are some essential products that should be part of your beard care arsenal. These are just some of the tools you should have for proper beard care.
A beard come and boar bristle brush are imperative for daily beard care but are also needed when you trim your beard. The best beard comb has both narrow and wide teeth. The wide teeth are best for your beard and the narrow teeth are best for your mustache. A beard comb helps distribute essential beard oil throughout your beard hair and leads to softer hair.

Click image for more info

A boar hair brush helps train your beard to grow in the direction you prefer. The bristles also have a unique texture that helps distribute oils, stimulates circulation, and helps keep dust and grime away from your beard.

Click image for more info

Clippers that have many different guards are great tools to have to trim and shape your beard at a variety of different lengths. If you maintain your own beard, you will need a good pair of clippers or trimmers to keep your beard looking its best at every length.

Click image for more info

High-quality shears for trimming beards and mustaches are a must to stay looking neat at to keep your beard at the length you prefer. Even if you use clippers, you need good quality scissors as well. Scissors will help you define the shape and for small areas that need precision.

Click image for more info

Even if you have a long beard, you will still need a safety razor for good clean cheek lines as well as neat necklines. To shave these areas comfortably, you should use a shaving brush to work the lather into a rich lather that also exfoliates the sensitive face skin around your beard. No one likes a scraggly beard and having neat and lean lines on the cheeks and neck are critical in keeping your beard well-shaped and neat.
What is the Right Beard Style for Your Face?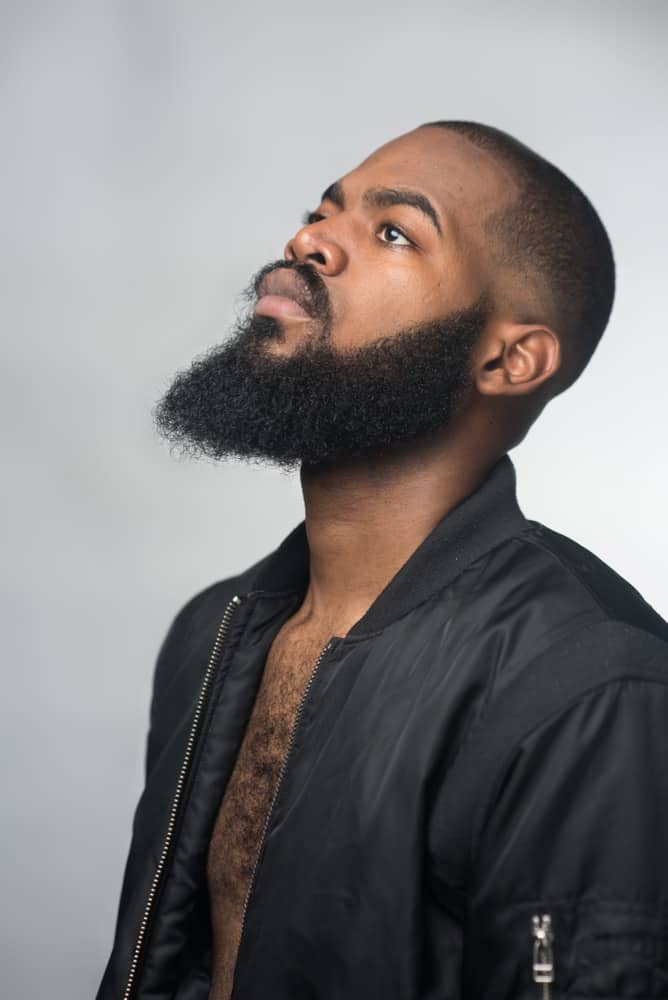 Many people are associated with their hairstyle and beard style. Beard style you may ask? Yes, and some beards look best on the certainly shaped faces. If you are thinking about growing a beard or re-designing your current beard, here are some things to keep in mind as you grow and shape your beard. Gillette has the following recommendations:
Square faces should have beards that show off their strong jawline. These include circle beards, royale beards, goatees, and petite goatees.
Those with round faces are smart to choose van dyke, short boxed, balbo, and anchor style beards. These styles will highlight cheekbones and slim the face.
If you have an oval-shaped face, you have hit the lottery. You can wear just about any style of beard you'd like. Everything works on you, chevron, 3-4-day stubble, horseshoe mustache, and even a mustache without a beard will work on your perfect face?
If your face is rectangular, you will want to keep your beard short on the bottom and longer on the sides to highlight your strong facial features. Some of the best styles for your facial structure is the mutton-chop beard, gunslinger, and chin strap beards.
The Importance of Keeping Your Beard Neat, Clean, and well-Maintained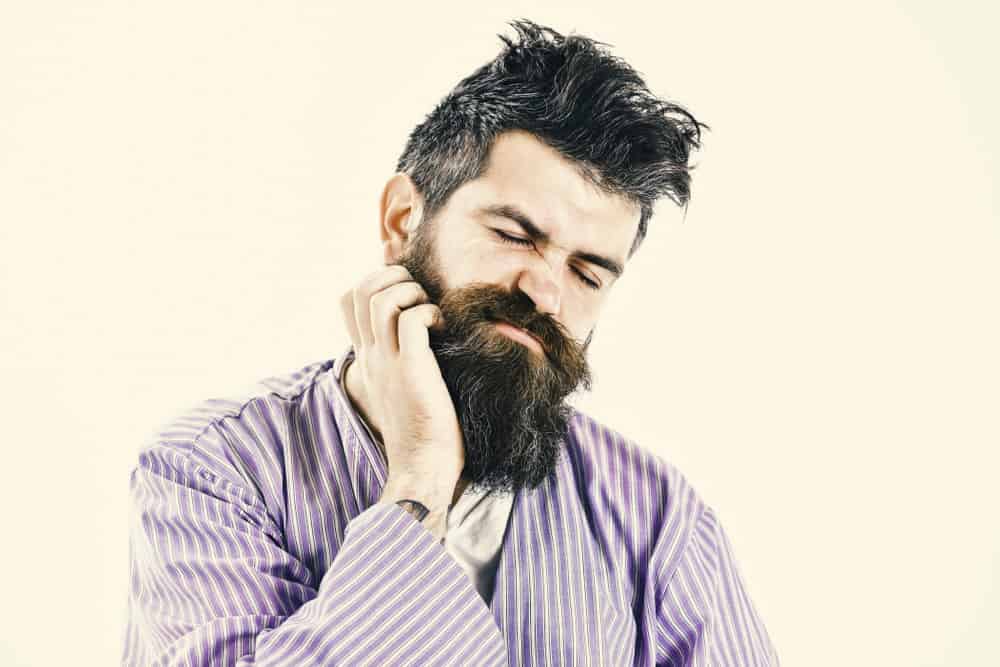 Your beard can contain germs, just like clean-shaven skin. In a 2019 study conducted by the European Radiology Association, it was found that the human beard can contain more germs than dog fur. If you don't wash and condition your beard properly, it can become dry, brittle, and unattractive. Dry skin under your beard can cause unattractive flaking and even hold on to smells like smoke.
Think of your partner, who wants to get close to someone whose beard smells like they have been hanging out in an ashtray. No one wants that, so you should have a complete beard maintenance plan in place to keep your beard looking its best. With the right tools and a precision clipped beard, you will be ready to step out in style.
If you keep your beard well-trimmed and use products made specifically to care for your beard you will keep your beard looking its best at all times. You will be guaranteeing some extra attention from your partner!