Is your hair color making you look older? Since darkening your hair seems like a way to "reverse" the graying process, you'd expect it to make you look younger. But it can have the opposite effect. Discover which hair colors can make you look younger, and which ones to avoid.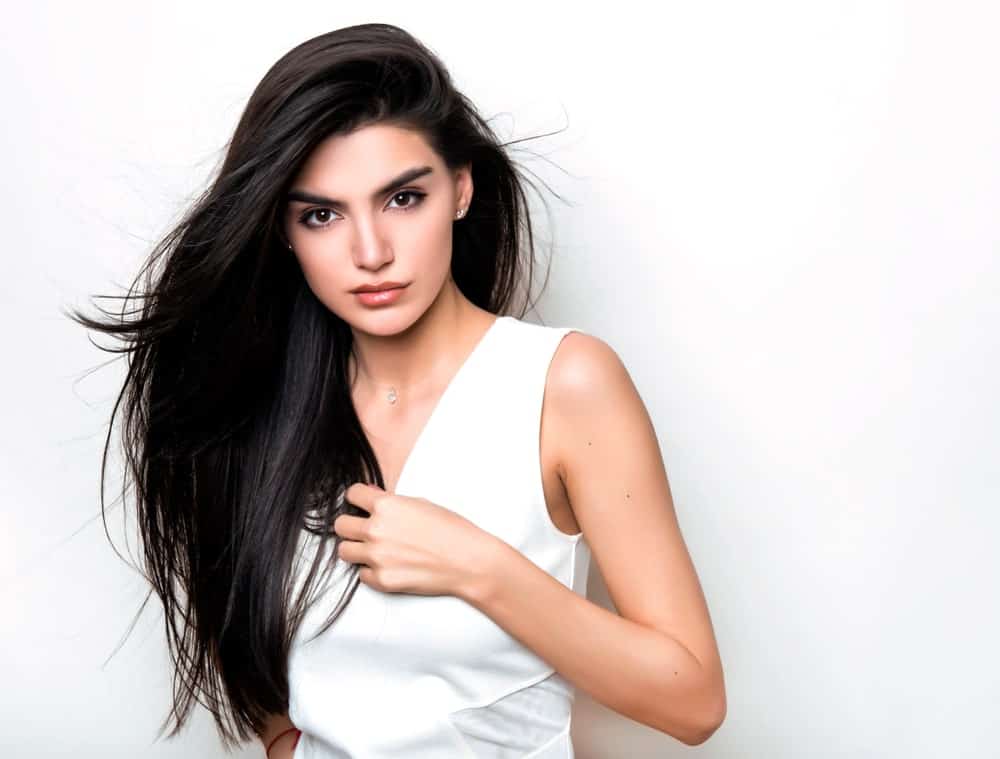 You're planning a trip to the salon or browsing the hair color aisle at the drugstore, and you have no idea what shade to choose.  Or maybe you have some ideas, but you're not sure which will look best.  All you know is that you want to look younger.  We've all seen older people who seem to be trying too hard not to look their age.
They color their hair several shades darker to make it look like they've gone back in time, but often, it achieves the opposite effect.  As people start noticing gray hairs coming in, it's almost second-nature to want to conceal them with a darker color.  But can dark hair make you look older?  Let's ask the professionals.
Why Can Dark Hair Make You Look Older?
You might think darker hair makes you look younger because our hair tends to get lighter as we age.  But hair experts at Fantastic Sam's say otherwise.  According to their site, darker hair can actually make you look older.  Our hair is supposed to lighten as we age, so going too much against the grain defies nature and doesn't look authentic.
When hair is too dark, it casts shadows on our faces, emphasizing wrinkles, lines, and other imperfections that go with the aging process.  Keep in mind, too, that if you color your hair to cover gray strands, they will be that much more obvious when the roots come in.
Too-dark hair can call undue attention to another problem that's common as we get on in years: thinning hair.  If your scalp is light in color and your hair is especially dark, it's really going to make thinning hair that much more conspicuous, which can add more years than you'd want to own up to.  That said, it's best to avoid ashy tones or hues that are more than a shade or two darker than your natural color.  Cool tones can make you look older, too.
What Hair Colors Can Make You Look Younger?
While you might not want to fully go au natural when gray hairs take over, it's still a good idea to "lighten up."  Hairstyling professionals recommend going with a color that's no more than three shades lighter than your natural color.
Highlights are a great way to look younger.  Hairstylists recommend balayage hair color if you're trying to shave some years off your face.  Balayage comes from the French word balayer, meaning "to sweep."  Balayage doesn't refer to actual color, but rather, the technique used to apply it.  Hair is hand-painted to give it a natural, sun-kissed look.
Many of us had natural highlights when we were younger, and balayage gives hair that same youthful luster. Not only will you appear younger, but you'll also look as though you just got back from the beach. Those highlights will enhance your skin tone, making you look more vibrant.
If you want to look younger, go for warmer, lighter colors, like these.
Golden Chocolate
A chocolate base with golden hues makes your hair look especially sun-kissed. If you have a thin face, strategically placed highlights can make it look fuller, too.
Muted Black
If you have a natural jet black base, it may become a little less flattering as you age. Soften the look with dark brown, almost-black highlights.
Golden Honey
If you're naturally blonde, adding honey-colored balayage can restore its luster as you age.
Auburn
This color is well-suited for redheads and brunettes, reflecting light around your face to make it look more radiant.
Tortoiseshell
You can use balayage to add a variety of warm brown hues for a soft and subtle blend of color.
Champagne Blonde
A blonde base with butter-yellow balayage brightens your complexion and diminishes any signs of aging in your face.
Caramel
Caramel is ideal for brunettes. It softens your features and looks good in any season. You can add subtle highlights, painted around your face and on the ends, for a little variety instead of just having one solid color.
Strawberry Blonde
This cheerful color gives you the best of both worlds if you're blonde or a redhead. This works especially well if you have cool skin tones.
Blonde
Blonde (or broomstick blonde) can be a rejuvenating color, too. For best results, a slightly darker base with lighter highlights framing your face can accentuate your features and make your skin glow. This color works no matter your age.
What Shades of Dark Hair Can Make You Look Older?
In general, anything darker than your natural shade runs the risk of making you look older. Having your hair one solid color can be dull and also contribute to adding years to your face.
What Style Looks Good with the Right Color?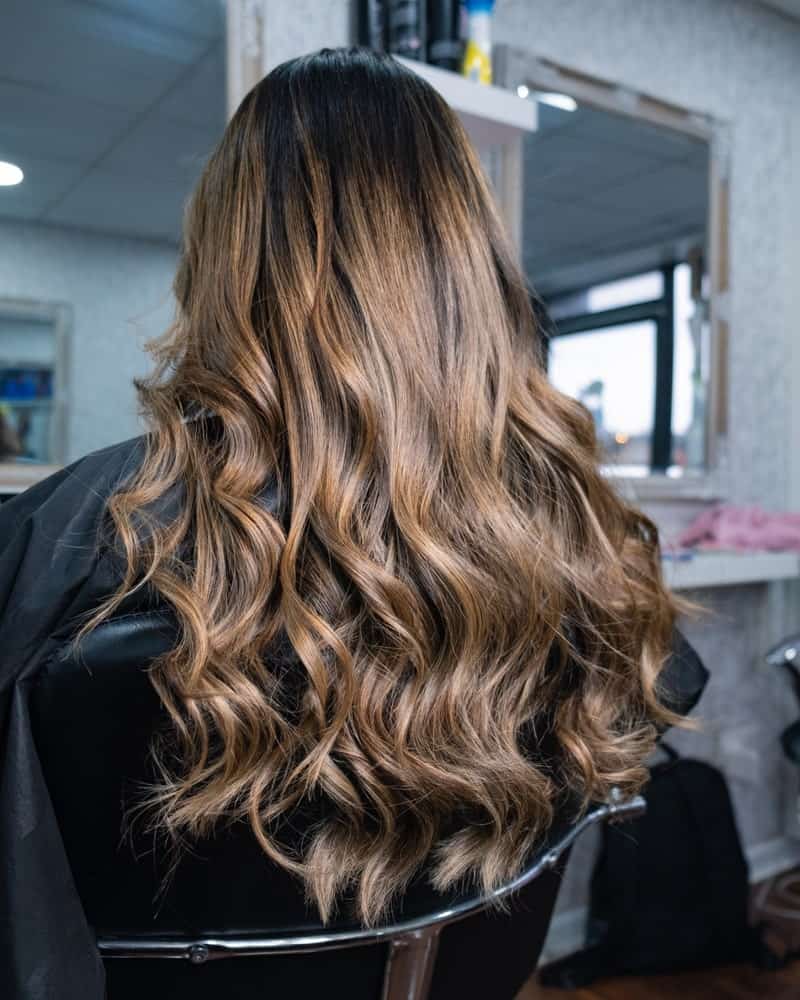 Once you have the color scheme down, choosing the right style can go even further in achieving the look you want. Stylists suggest avoiding extra-long hair parted down the middle. Instead, hair that reaches your collarbone, with layers, gives your hair shape and volume. This hairstyle works well for women of any age.