Welcome to our gallery of conditioners that are the best and top choices for your gray hair. Go through each one of our recommended conditioners and see for yourself which would be most beneficial for your gray hair.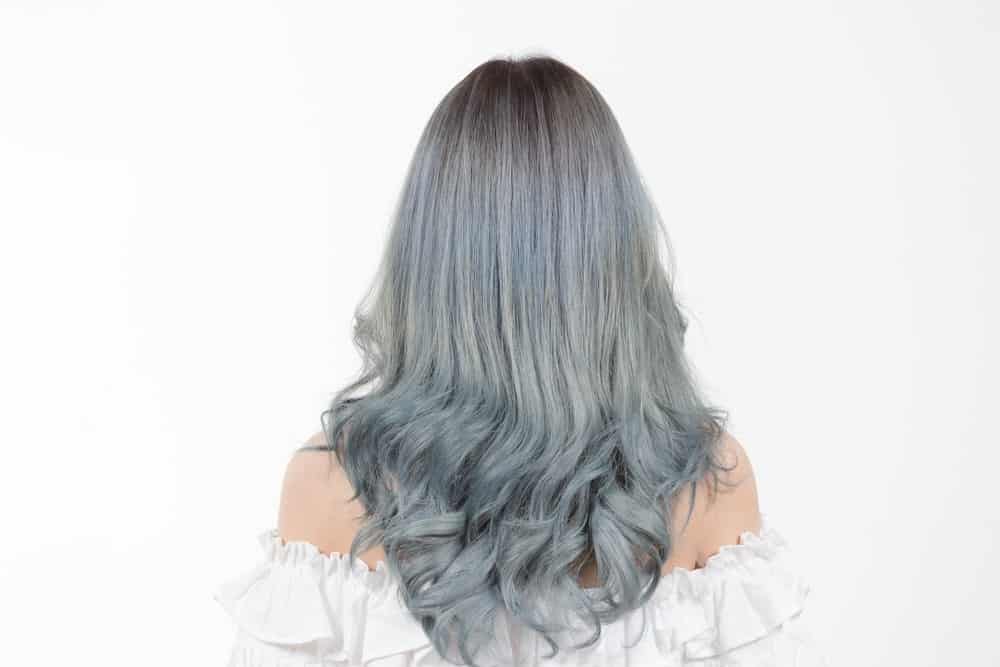 Who wants dull, mate gray hair when you could have the color of a sexy silver fox? For centuries men and women alike have searched for hair color enhancements, particularly later in life as our hair loses its color.
Our natural composite hair color is uniquely created by different combinations of natural pigments in hair called melanin. Gray or white hair results from a decreased production of these pigments, most often occurring as a natural result of aging. But because we all have different balances of these pigments, some of us are more genetically endowed for that desirable silver fox look, while others are stuck with a washed-out dull shade of blah.
Luckily, chemists have been working behind the scenes to make sure that the next chapter of your life includes hair color and texture that is just as desirable as your first. Here's our list of the top ten best conditioners to own your gray locks.
1.

Jhirmack

Silver Brightening Conditioner
Jhirmack Silver Brightening Conditioner is arguably the best conditioner available for gray hair. Jhirmack was founded by Jheri Redding, the 20th-century chemist who pioneered hair care products.
He was the first to realize the importance of pH balance for hair health, as well as recognizing the biochemical benefits of adding vitamins and minerals to shampoos and conditioners. (Jheri Redding also created the highly popular 1980s hairstyle named the Jheri curl – think Michael Jackson in Thriller).
The Jhirmack company continues Jheri's passion for treating hair as it should be, and specializes in top of the line products for gray hair, optimizing their shampoo and conditioner formulas for the healthiest, brightest, and shiniest white, gray, sterling, or peppered hair.
The bright purple conditioner works to mask unwanted yellow tones and is enriched with green tea extract and collagen to help soften hair, as well as help, prevent split ends and add shine. The Jhirmack Silver Brightening Conditioner is also color-safe, and affordable. Add in the high praising reviews for the Jhirmack Silver Brightening Conditioner, and you'll see why we gave this the number one spot for gray hair conditioners.
Pros
Chemistry-backed formula
Affordable
Cons
Best used with

Jhirmack

shampoo
2.

Redken

Color Extend

Graydiant

Silver Conditioner
One of the more high-end options on our list, the Redken Color Extend Graydiant Silver Conditioner is a great option for a professional color look without the added expense of actually dying your hair on a regular basis. Redken, currently part of the Professional Products division of L'Oral, was founded in 1960 by our favorite American hair chemist,
Jheri Redding, and Paula Kent. Naming the company after themselves (Red-Ken), this dynamic duo set out to bring science into the professional salon by designing high-end products that target and treat hair proteins in the conditioning process. Their Graydiant Silver Conditioner is an optimized formula to brighten and tone silver and gray hair, as well as strengthen hair strands by up to two times their previous strength.
Pros
Professional look
Softens and smooths hair
Cons
Can irritate sensitive skin
Pricey
3.

Luseta

Color Brightening Purple Shampoo and Conditioner
Formulated to bring bright vibrancy back to gray and blond hair, the Luseta Color Brightening Purple Shampoo and Conditioner set is another high quality, professional product at a fraction of the price for a salon coloring session.
The Color Brightening Purple products come in a sleek purple bottle with a pump handle, making it a great, easy to use option for those with arthritis. A socially conscious company founded in 2011, Luseta Beauty is strongly against animal testing and makes sure all their products are in biodegradable and recyclable containers.
Luseta also makes a point of using all-natural ingredients taken from plants, instead of synthesizing chemicals in a lab. This also helps reduce the harsh sulfates in their products. Their Color Brightening Shampoo and Conditioner is infused with coconut oil (Cocos Nucifera), which helps to moisturize, nourish, and condition hair not to mention the addition of an aromatically pleasing scent!
Pros
Professional Quality
Socially Conscious Company
Cons
Can dry out some hair types
Pricey
4. Softly Silver Shampoo/Conditioner for Silvery, Gray Hair
With the goal of a restorative hair wash and condition, Softly Silver has created a formula that takes the best components of gray hair conditioners and combines them with the rejuvenating benefits of Aloe Vera. Softly Silver is made by Miracle of Aloe, a small, family-owned company based in Connecticut with one mission to provide high-quality products supplemented with the natural healing properties of organic Aloe Vera.
While not as strong of color as other products on the list, Softly Silver will moisturize your hair and scalp, and bring out the soft shimmering highlights in your hair. And that 20% Aloe Vera gel provides a great, relaxing scent while you lather, rinse, and repeat!
Pros
Natural Product
Rejuvenates hair and scalp
Cons
5.

Keracolor

Clenditioner

Color Depositing Conditioner

Colorwash

– Silver
Did you ever wish your gray hair had more of a silver shimmer? The Keracolor Clenditioner line may provide you with the solution you're been looking for! The Clenditioner Colorwash is a keratin-based formula that promotes strength, shine, and softness while taking your hair color to another level of vibrancy and shine.
The Keracolor company is a newer player in the hair care industry, but in its few short years has boosted into the spotlight with rave reviews and recommendations from Allure, Modern Salon, and the Today show. While Keracolor offers a full-color spectrum of options, we recommend their silver color for those with gray hair.
Pros
Cons
Color can be hard to spread evenly over hair
6. By the Way Co. Purple Conditioner
Optimized for silver, gray, and blond hair, the By the Way, Your Hair Looks Fabulous! Purple Conditioner takes a natural approach to brighten and shine your hair while toning down brassiness. The By the Way company was founded by a woman who started to gray in her early 20's.
She became tired of dying her hair and wanted to unlock to stylish potential of her gray locks. Since then, the small Michigan-based operation strives to make great, natural products for real people using animal-cruelty free practices. Their Purple Conditioner is particularly memorable for its delightful scent and soft finish.
Pros
Natural Product
Small-business oriented
Cons
7.

Pura

D'or

Healing Aloe Vera Conditioner
Pura D'or's Healing Aloe Vera Conditioner is all about returning your hair to its most healthy state by using a protein and nutrient-rich formula that includes Argan Oil, Lavender, Vanilla Extract, and Aloe Vera. This combination makes for a potent but gentle conditioning treatment that can bring damaged and dry hair back to life, reduce frizziness, and bring out your hair's natural shimmer.
The Californian-based Pura D'or company strives to create natural and organic products that are good for you and the planet, and their Healing Aloe Vera Conditioner fits in nicely with their mission.
While this conditioner doesn't contain any components to alter or mask brassy or yellow tones in your gray hair, we recommend working it into your conditioning routine for its rejuvenating properties. When used in combination with a color-enhancing conditioner, you'll have a gorgeous head of hair that feels great too!
Pros
Restorative formula
Natural and organic
Cons
8. Clairol Professional Shimmer Lights Conditioner 
A great option if you're looking to soften coarse hair, Clairol's Professional Shimmer Lights Conditioner has a reputation for leaving your hair with a silky touch. Like other conditioners on this list, the Clairol Professional Shimmer also does a great job of removing brassy tones and dull yellows while providing your gray locks with a bright sparkle.
Clairol is a well-established and respected American company founded in 1931 and provides us with other high-quality hair care lines such as Herbal Essences and Nice n' Easy. While the Professional Shimmer Lights Conditioner is a solid option for gray hair conditioners, it lands a little lower on our list for missing some desired moisturizing characteristics.
Pros
Softens coarse hair
Great color
Cons
Can leave hair feeling dry
Smell isn't great
9.

L'Oreal

Paris

EverPure

Purple Conditioner
A broad use conditioner that reduces brassy yellow and orange hues from all hair types, L'Oreal's EverPure Purple Conditioner offers a highly affordable option for a gray hair conditioner. The EverPure formula is free of harsh salts and sulfates, as well as gluten-free and vegan. L'Oreal is the world's oldest and largest cosmetic company founded in 1909 by the chemist Eugene Paul Louis Schueller based in Paris, France.
The company got its start selling a hair dye formula called Orale to salons in Paris, formulated by Schueller himself. Today, L'Oreal employs roughly 82,000 chemists worldwide and is committed to animal-free testing on all their products. The EverPure conditioner lands lower on our list for its general applicability to hair toning, lacking specific formulation to optimize gray hair color and shine.
Pros
Affordable
General toner provides wider applicability
Cons
Doesn't smell great
Not tailored for gray hair
10.

Joico

Color Balance Purple Conditioner
The Joico Color Balance Purple Conditioner is a fast-acting conditioner that eliminates yellow tones and provides lasting color protection against fading. Joico is part of the Beauty Care division of the Germany-based company Henkel. A solid product, this conditioner will get you the color you want at an affordable price within minutes!
It slips to the #10 spot on our list though because Joico's come under fire recently for continued use of animal testing on their cosmetic products, an outdated practice that is illegal throughout Europe, India, Israel, and several U.S. states. An overhaul of Joico's practices would bump their Color Balance Purple Conditioner farther up the list.
Pros
Fast-acting
Color protection
Cons
Uses cosmetic animal-testing