Here's 31 famous men sporting a mustache. Some of these are the most iconic mustaches of all time while others less so, but so very cool. Get mustache inspiration here.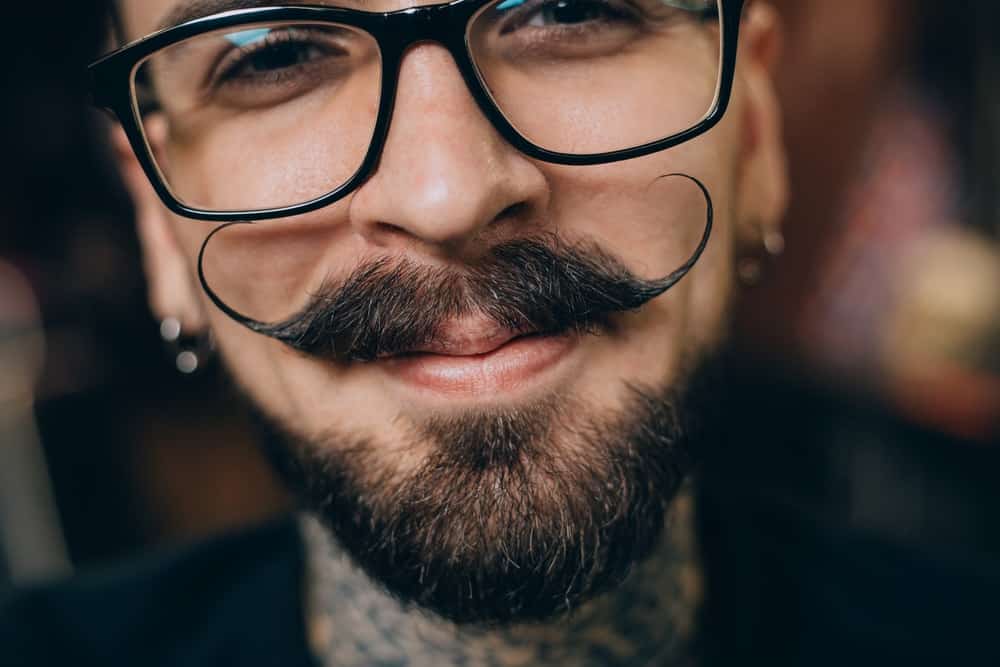 Here it is.  This is our list of most famous mustaches worn by famous men today and a long, long time ago.  Features all kinds and types of mustaches.
This is a tribute to Movember – get inspired for your stache growing effort.  Some of these celebrity men wear mustaches all the time (as in their famous for it) while others just happen to have one once in a while.
1. Ving Rhames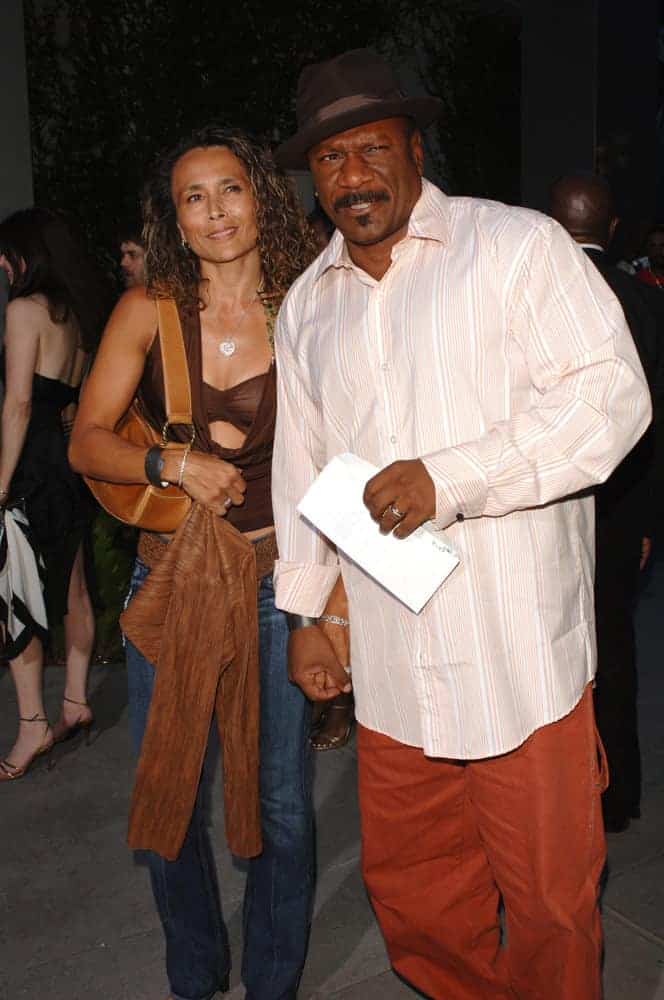 With his deep voice and stylish mustache, Ving Rhames is an actor who knows how to own the silver screen. He has appeared in films like "Pulp Fiction," "Mission Impossible" and "Con Air." Ving is a Kevin Bacon kind of actor since he has appeared in many films with many different people.
2. Danny Trejo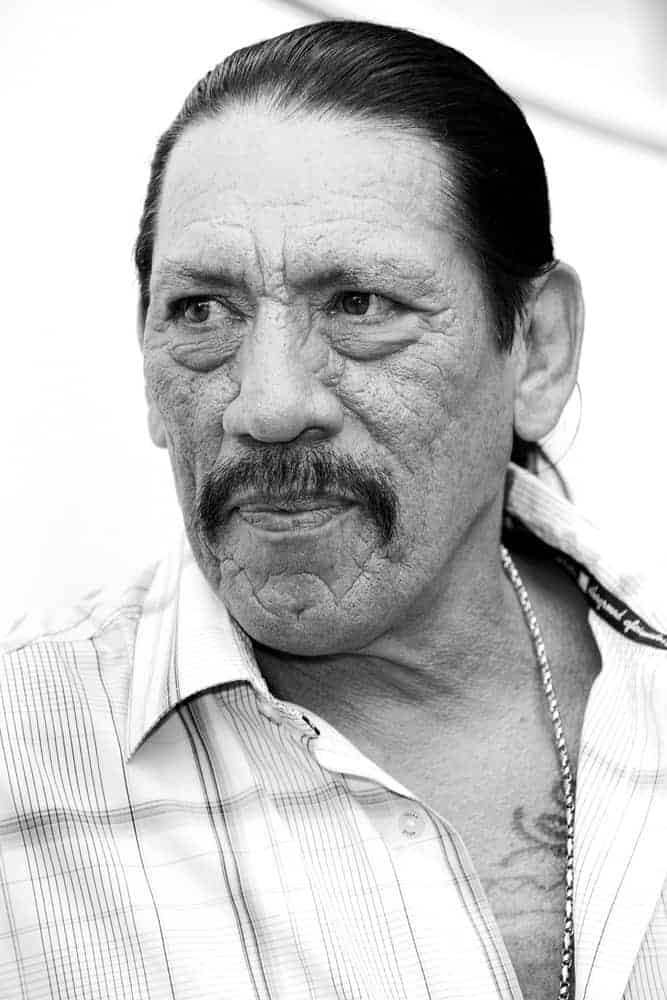 Appearing in movies like "Con Air," "Desperado" and "Heat," Danny Trejo is a character actor who has played many characters. Trejo's mustache is also full of character. Dipping toward his chin in a handlebar style, Trejo's mustache completes his face. Even though it is starting to change color from black to grey, the actor seems content to leave it in place. We think that this is the right decision.
3. Tom Selleck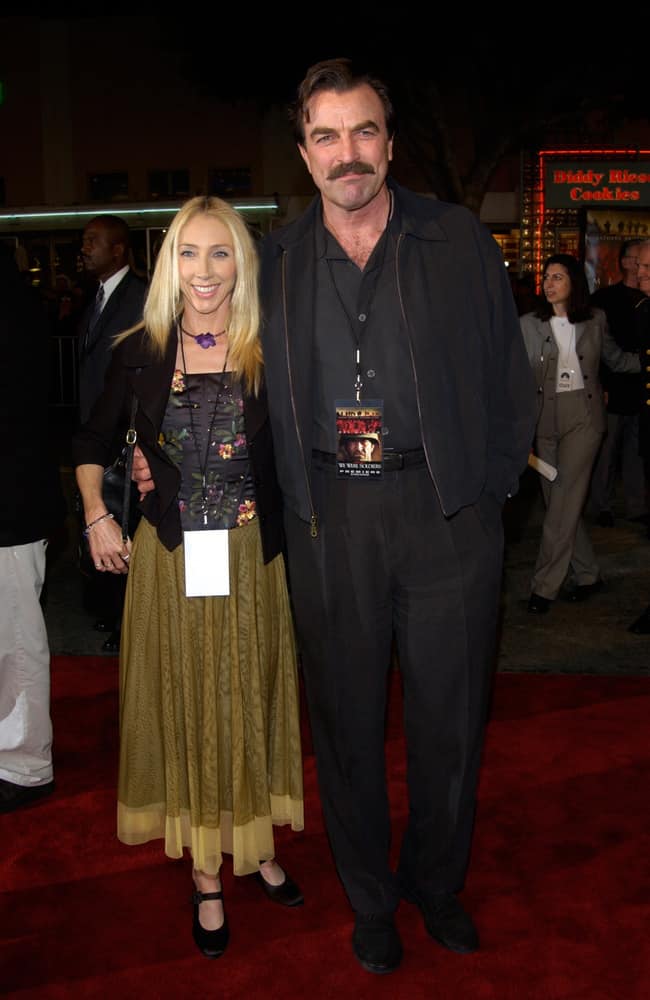 There he is… arguably the most famous mustachioed man on the planet… Tom Selleck.Tom Selleck wouldn't be the sex symbol that he is without his beautiful lip-warmer. Like so many others on this list, the mustache suits his looks perfectly. Selleck became famous starring in the television series "Magnum P.I." He has appeared in several movies and made a successful television comeback in the show "Blue Bloods." The man never seems to age. He and his mustache look as good now as they did 30 years ago.
4. Dr. Phil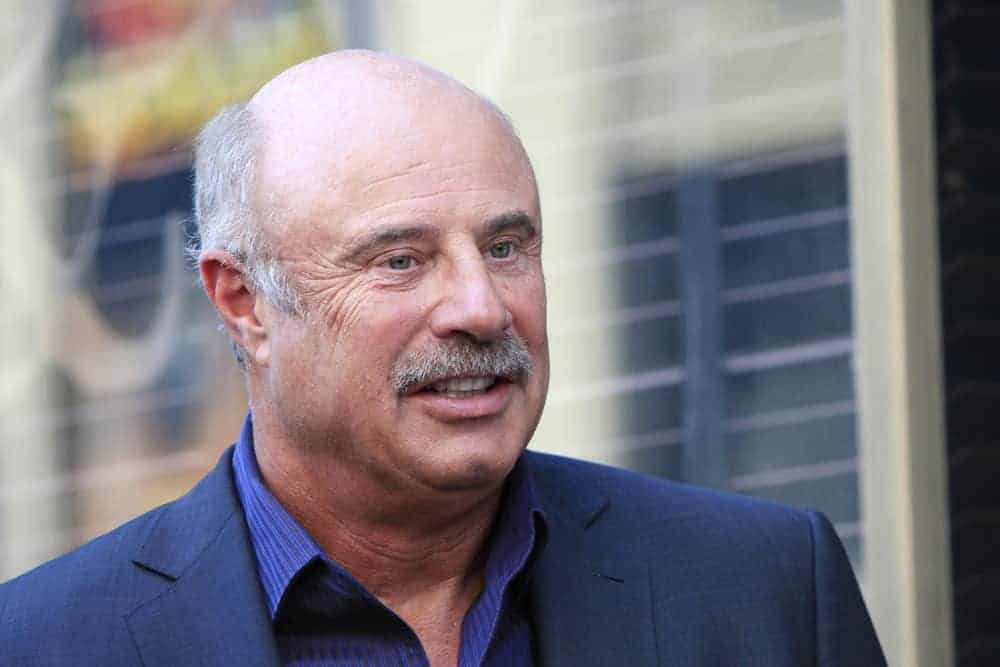 With his southern accent and booming voice, Dr. Phil is recognizable the second that you hear him. His mustache is just as familiar. It is kind of a "Mother Bear" mustache in that it's not too big nor too small. Dr. Phil is famous for hosting a talk show, which he has done for more than 16 years. On the show, he likes to challenge his guests to "Get Real." Dr. Phil's popularity comes from his straightforward attitude and blunt advice.
5. Steve Harvey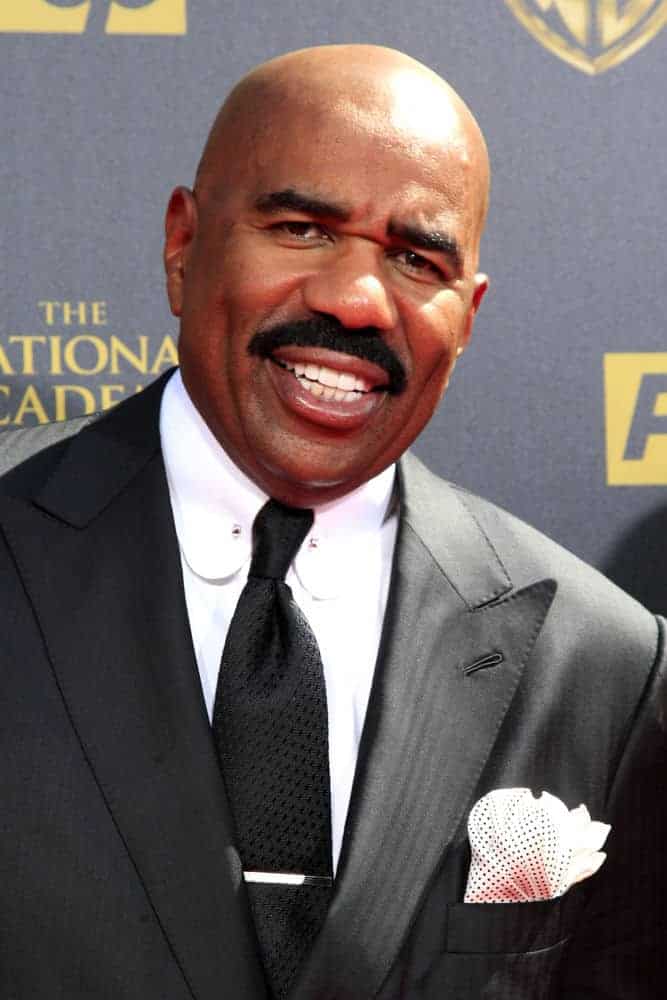 With his shaved head and elegant mustache, Steve Harvey is the embodiment of a distinguished gentleman. He also has perfect teeth. Harvey is a comedian and a television show host. He was one of the performers of the popular "Kings of Comedy" tour, which was the highest-grossing comedy tour ever in the U.S. Today, Steve is the host of the popular game show the "Family Feud," a job that suits Harvey, and his mustache, well.
6. Robert Goulet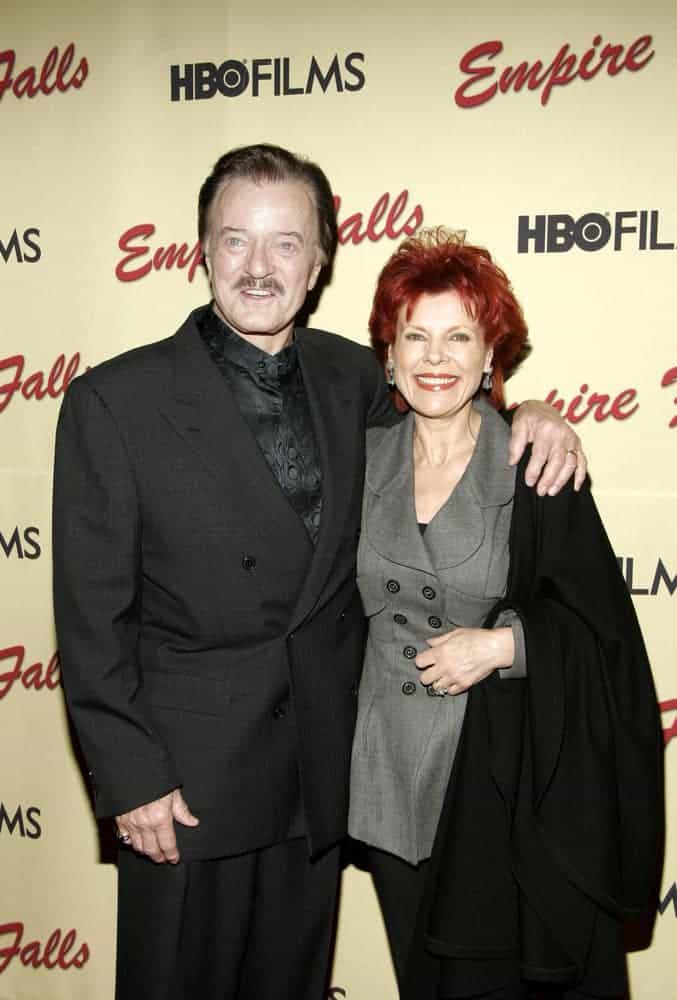 Robert Goulet is another actor that just wouldn't look the same without his mustache. In fact, he probably should have trademarked it. Goulet was an American singer and actor, and he played the part of Sir Lancelot in the 1960 Broadway musical "Camelot." It was a show that also featured Richard Burton and Julie Andrews. He shared his voice for the Pixar movie "Toy Story 2." He was the voice of Wheezy. Sadly, Goulet died in 2007.
7. Walter Cronkite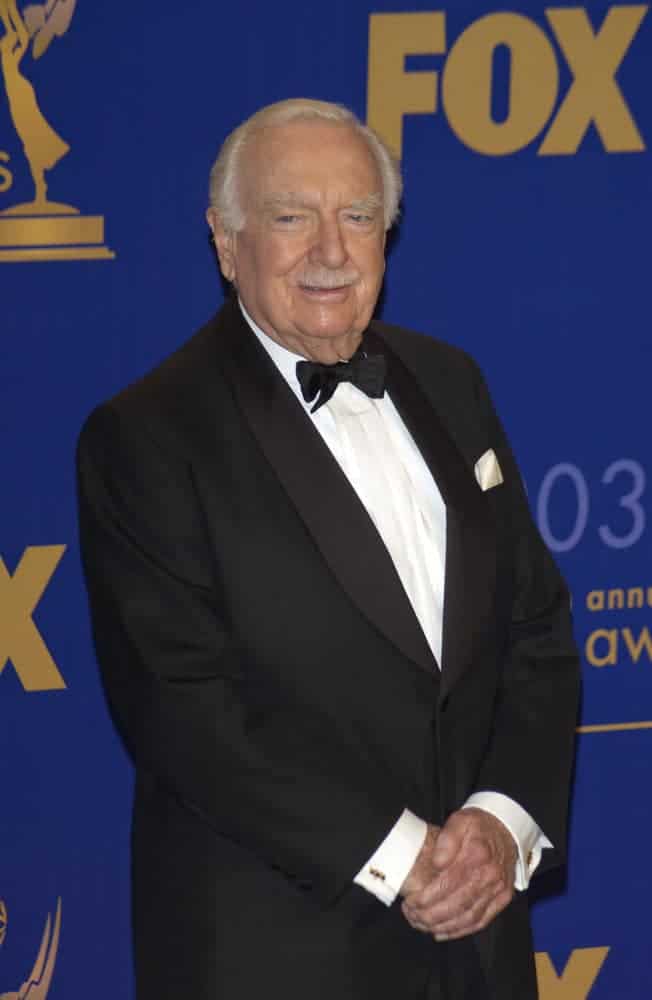 As a revered newsman who comforted many Americans, Walter Cronkite had a voice that television viewers automatically trusted. His appearance included slicked-back hair and a slight mustache. Both features gave him a mature look, and they became a part of his onscreen presence. Cronkite was the anchorman for the CBS News for 19 years.
8. William H. Macy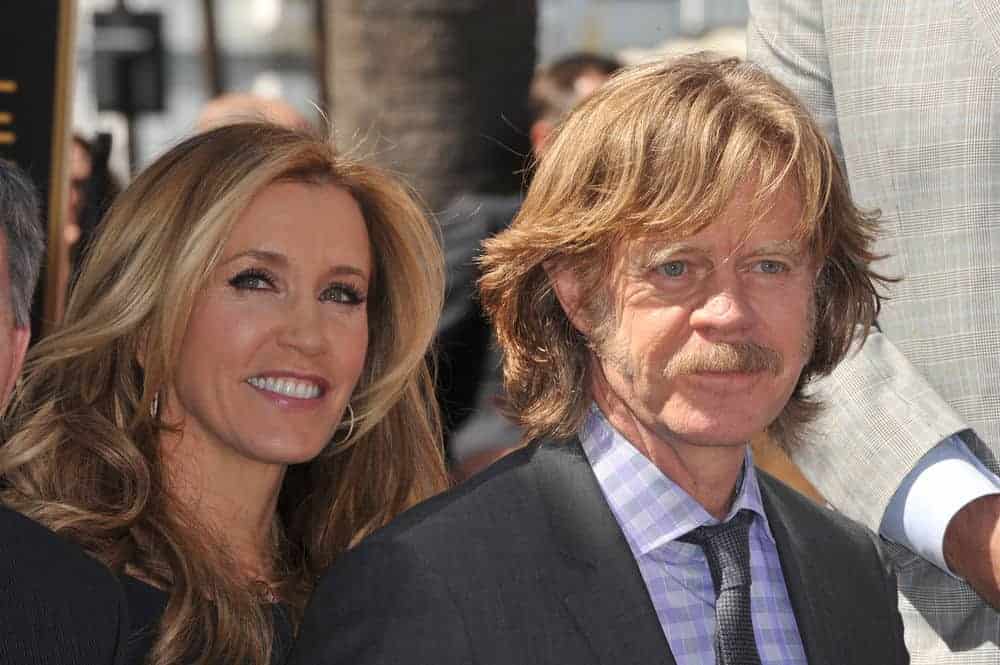 William H. Macy is an actor, one who often has a mustache but frequently shaves it off. When he was young, his "stache" was the same reddish shade as his hair. Age is slowly shifting it to a distinguished grey. Macy has brought home two Emmy Awards. He has also been nominated for an Academy Award.
9. Theodore Roosevelt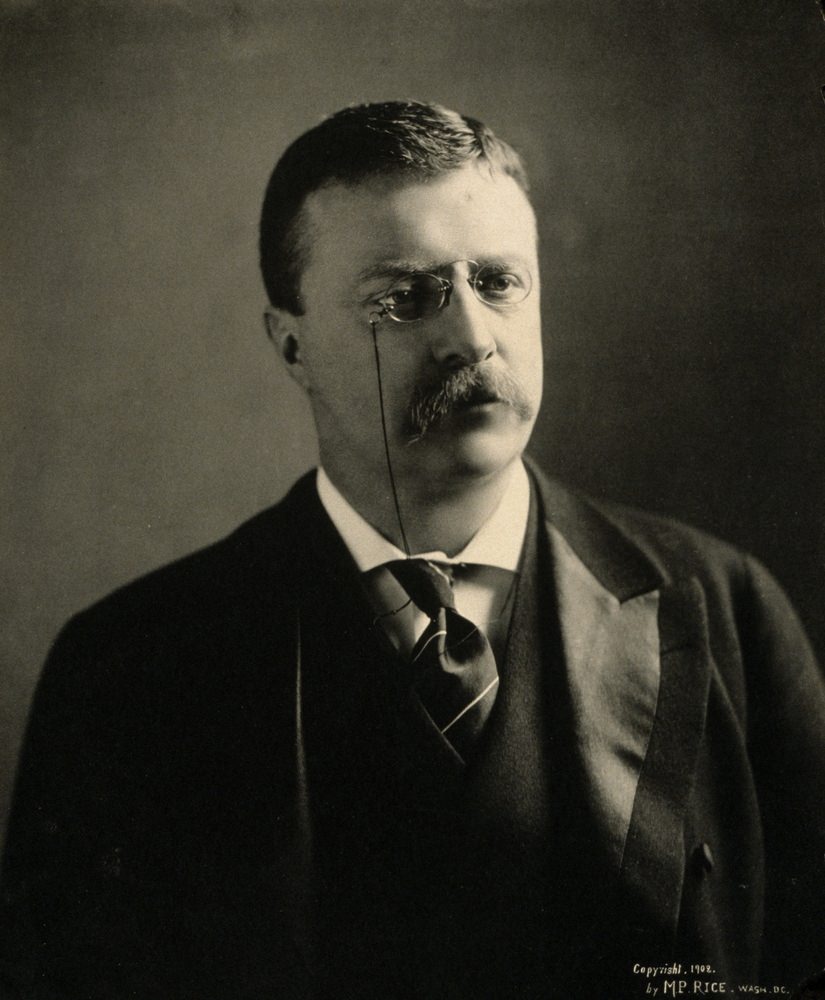 Theodore Roosevelt was one of the most beloved presidents in the United States. His mustache not only kept his lip warm, but it also added to his manly countenance. His appearance gave him an authoritative edge while his spectacles added to his educated air. It was Roosevelt who sought to protect the environment. To do so, he created the United States Forest Service and signed the Antiquities Act into law.
10. Ted Turner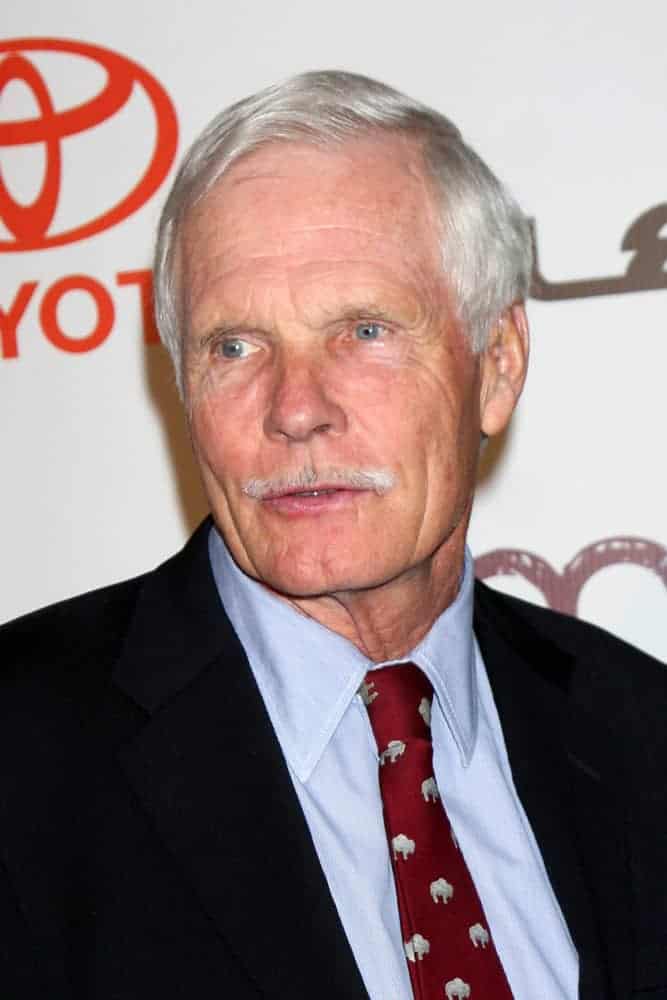 Ted Turner and his mustache just go together. He is a philanthropist and a well-known media mogul. Turner founded the Cable News Network, or CNN, in 1979. Later, he started Turner Entertainment Co and TNT. Ted Turner owned the Atlanta Braves for a while, but he sold the team a few years ago. To create the United Nations Foundation, he gifted the organization with a $1 billion gift.
11. Milo Ventimiglia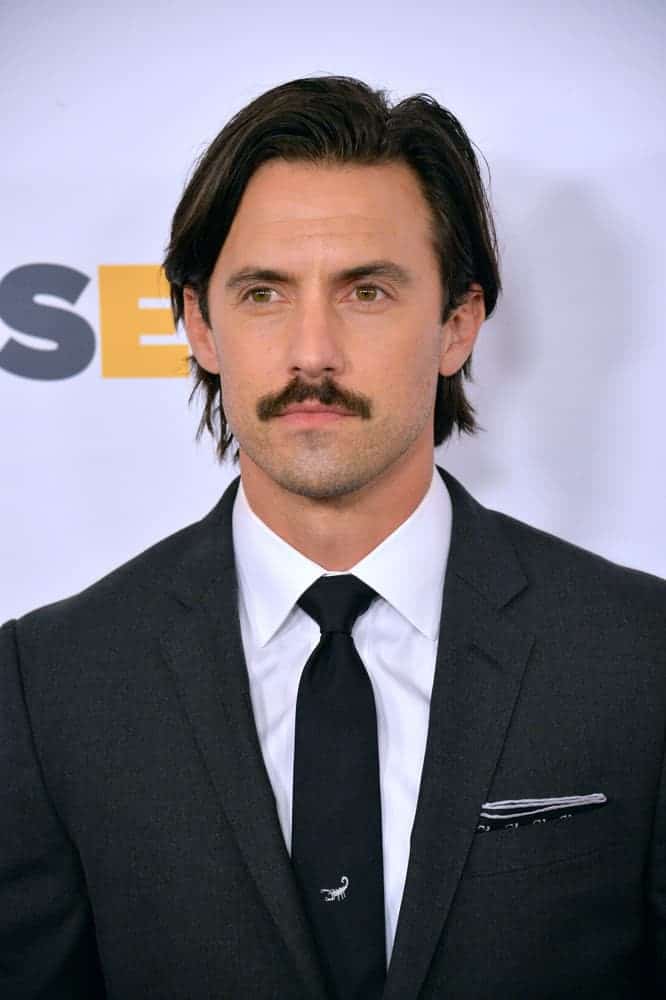 Milo Ventimiglia is a popular actor. He has appeared in television shows like "Heroes," "The Gilmore Girls" and "This Is Us." In "This Is Us," Milo wears a distinctive mustache, one that gives him a more mature look than his naturally youthful face typically exhibits. Since the show is sometimes set in the late '70s, Milo's mustache is trimmed so that it fits into this early era perfectly.
12. Mark Twain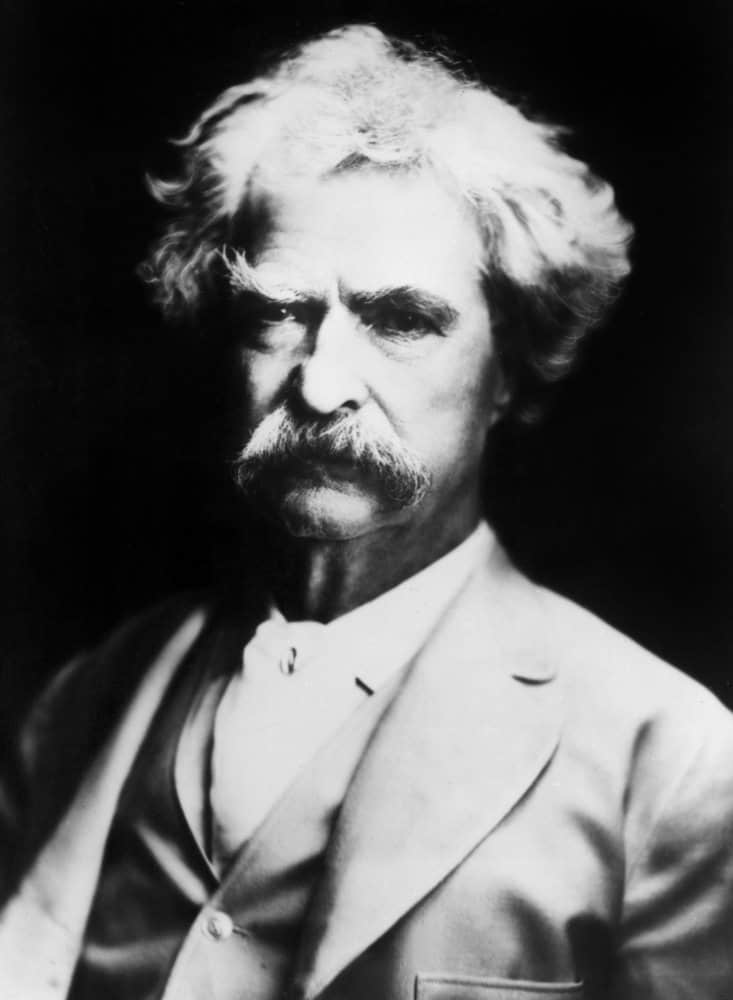 Mark Twain's mustache seems to exist because the renowned author couldn't be bothered to shave it off. Many of his books are classic American novels since he wrote using American themes. Twain was an avid supporter of the abolition of slavery and emancipating slaves. His books became more famous due to frequent censorship of them.
13. Stan Lee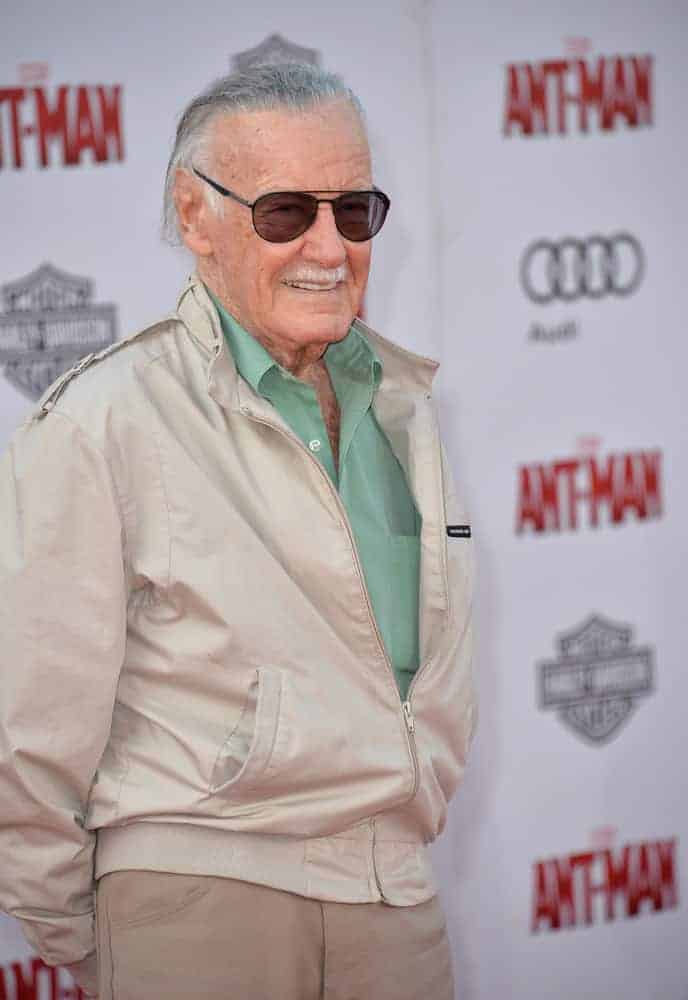 Stan Lee is a silver fox through and through. His silver-grey hair and silver-grey mustache combined with his classic handsomeness make him a recognizable figure. He is the co-creator of superhero comics like Spider-Man, the X-Men and the Hulk. He also likes to make cameo appearances in Marvel films and television projects. He's even displayed on a television screen in the queue line of one Disneyland ride.
14. Mark Spitz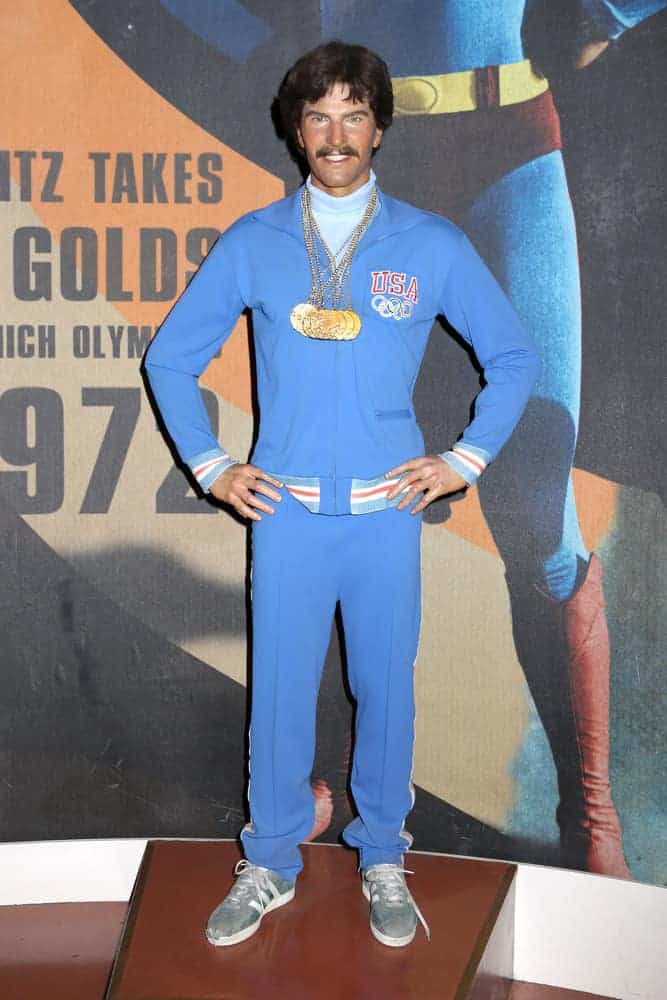 A famed Olympian with a recognizable mustache, Mark Spitz is a nine-time champion in swimming. During the 1972 Olympics, he won seven gold medals for America. He has also set 35 world records. Spitz has been named the "World Swimmer of the Year," and he made history as the third athlete to bring home nine Olympic golds.
15. Sam Elliott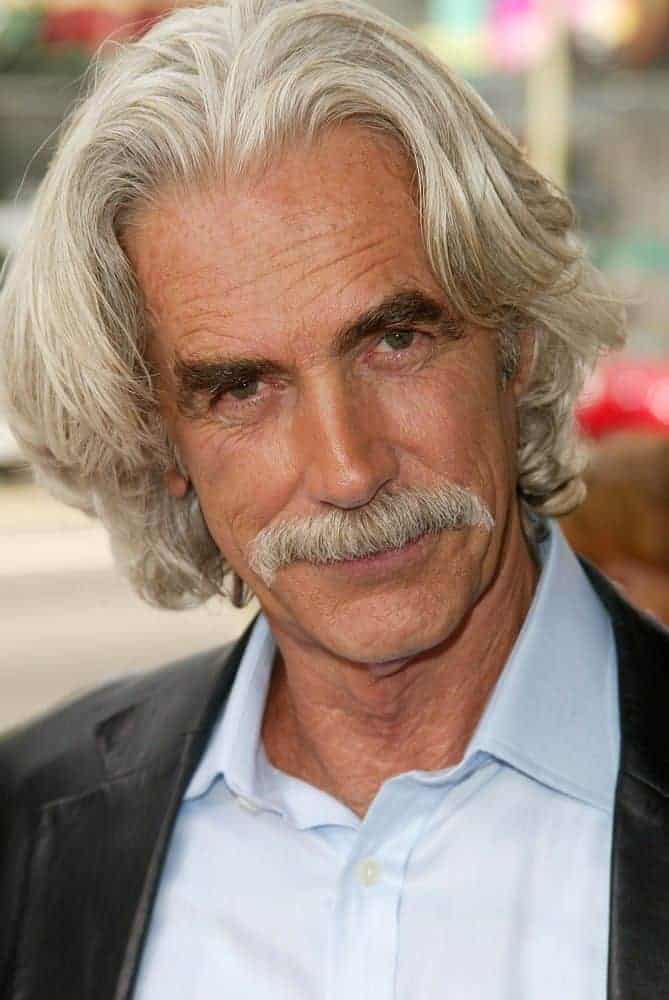 Sam Elliott has been starring in television and films since 1969. He's been in movies like "Mask," "Road House" and "The Big Lebowski." Now famous for a particular meme that tends to circulate on social media, Sam Elliott's mustache has long added to the actor's rugged appearance and appeal.
16. John Waters
John Waters is an iconic film director, one who has an iconic thin mustache that rests subtly over his upper lip. The first film that he directed was a short movie called "Hag in a Black Leather Jacket." He moved on to direct flicks like "Hairspray," "Cry-Baby" and "Serial Mom." The director's more recent films include "Queercore: How to Punk a Revolution" and "Mansfield."
17. Salvador Dali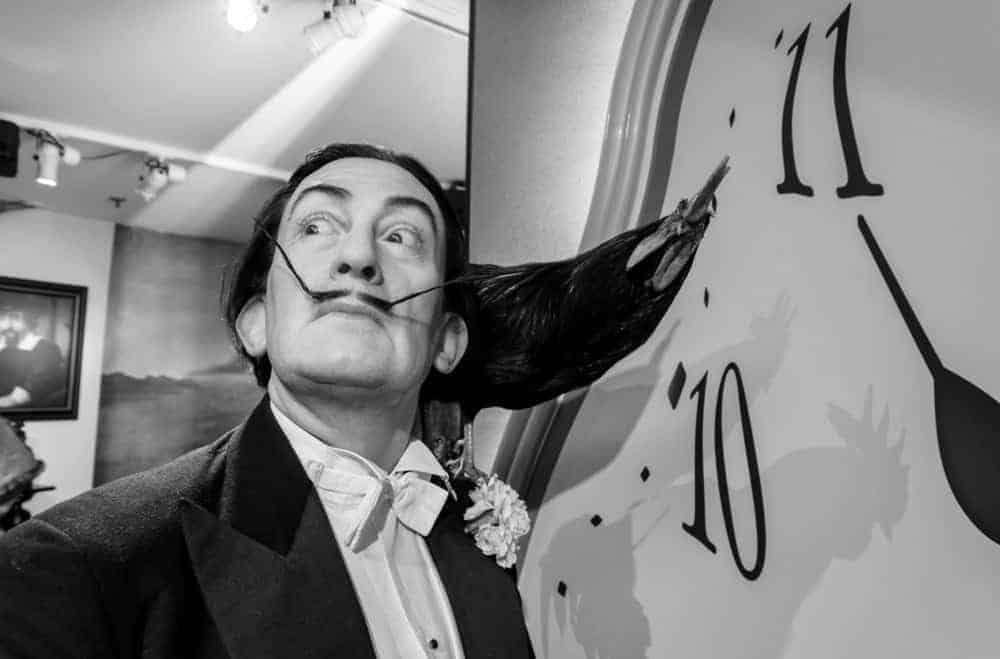 Salvador Dali's mustache is a sight to behold. Waxed to perfection, Dali's mustache is as distinctive as his artwork. Salvador is a Spanish artist famous for creating paintings that were technical and unusual. His focus was surrealism, and it's likely that you've seen his painting titled "The Persistence of Memory." It's the one that features melting clocks. Dali passed away in 1989.
18. Jacob "Stitch" Duran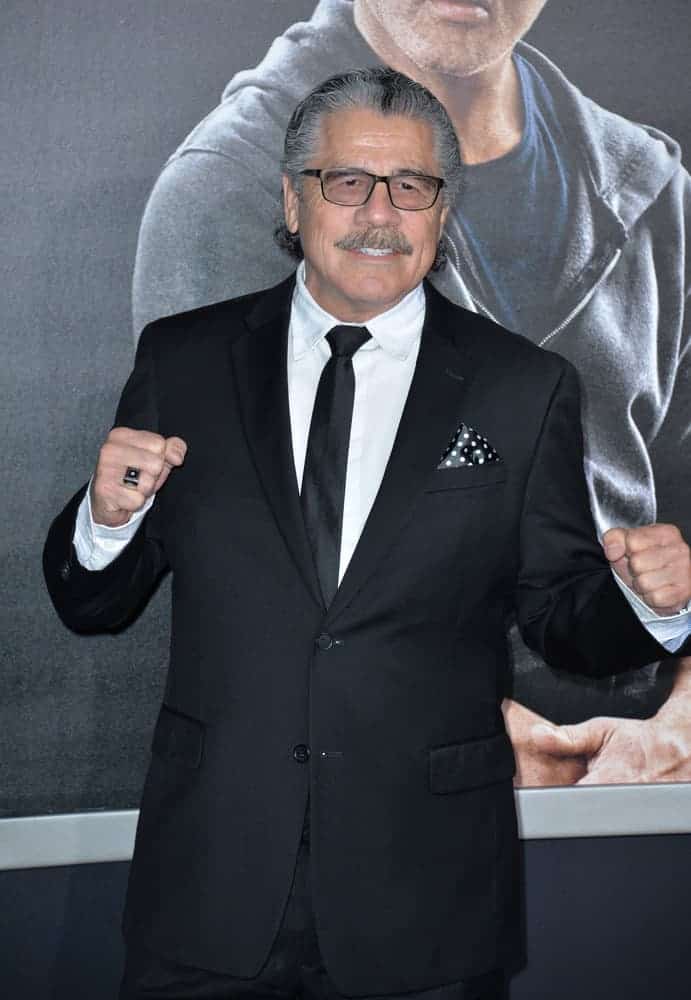 Jacob "Stitch" Duran works as a cut-man in the boxing and mixed martial arts world. His mustache is full and fabulous. It's black and rests above his lip, sprucing up his face and adding to his charisma. Duran has appeared in several movies, basically playing himself since he was the cut-man in two of the "Rocky" films.
19. Hulk Hogan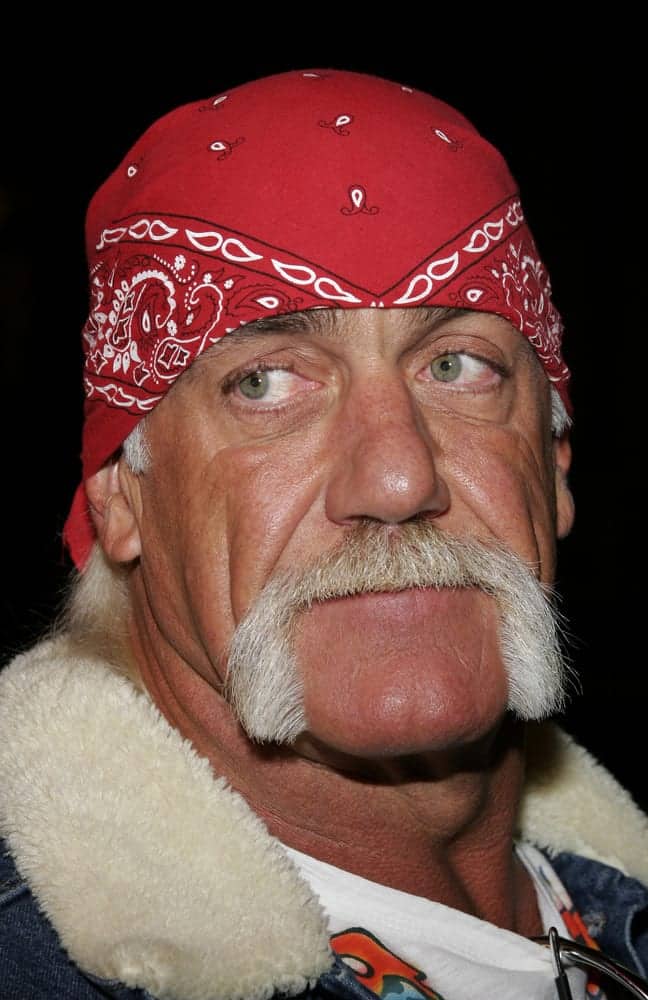 Hulk HoganOur list of famous men with a mustache includes one of the world's greatest professional wrestlers and that wrestler is Hulk Hogan. His mustache is spectacular. It is white and in the handlebar style. Along with gaining fame as a wrestler, Hogan has done his fair share of acting. The mustached man even starred on his own reality show titled "Hogan Knows Best."
20. Geraldo Rivera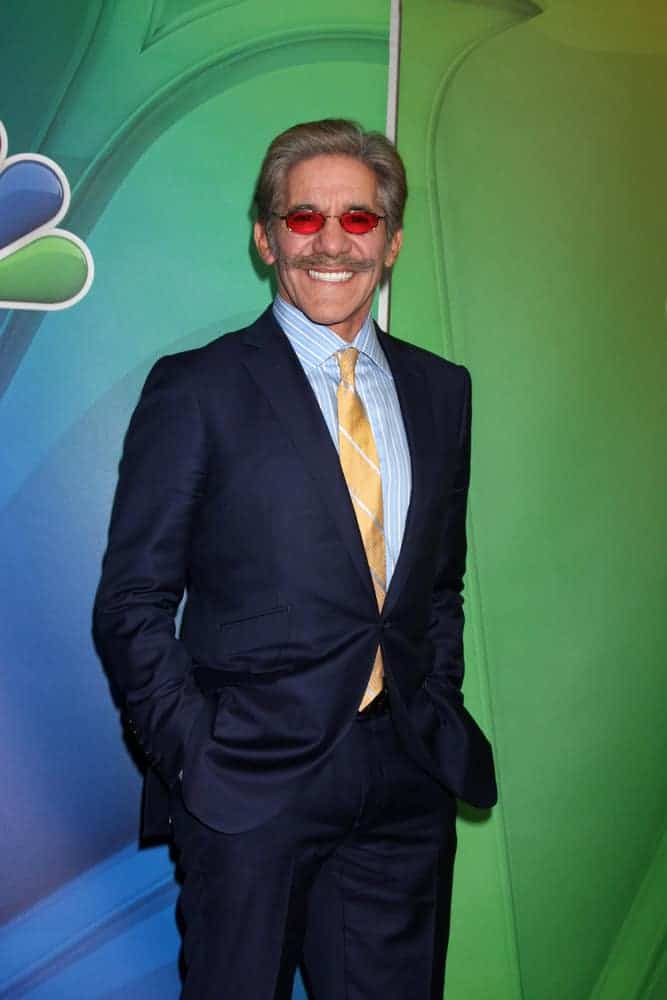 Television journalist and the fella who lost some career ground when he decided to report on opening a mysterious vault that once belonged to Al Capone, Geraldo Rivera has a definitive mustache. Rivera opened the vault for the first time on live TV, revealing a storage space with just dirt inside. The mustached journalist has bounced back and is currently working as a traveling correspondent for the Fox News Channel. We've watched as his mustache turned from black to grey.
21. René Descartes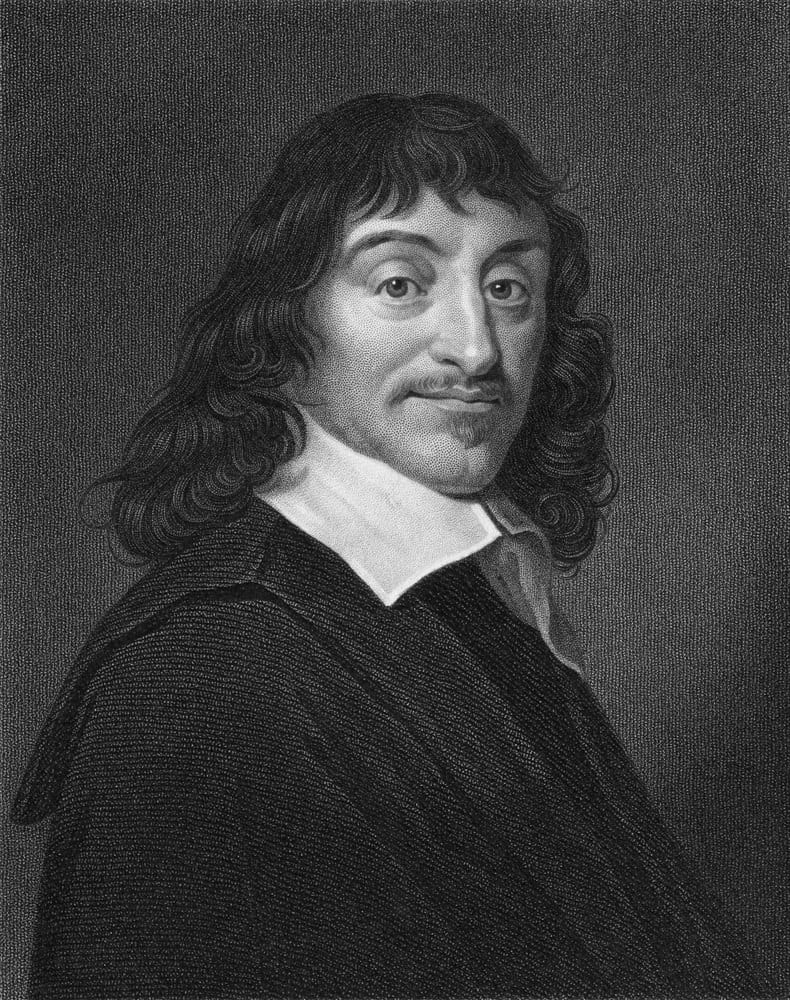 Rene Descartes was born in 1596, and he made our list of famous men with a mustache because his was truly spectacular. Paintings of Descartes reveal a salt and pepper mustache that makes him look confident and charming. Descartes was a well-known French philosopher, scientist and mathematician.
22. Pat O'Brien
Milo Ventimiglia is a popular actor. He has appeared in television shows like "Heroes," "The Gilmore Girls" and "This Is Us." In "This Is Us," Milo wears a distinctive mustache, one that gives him a more mature look than his naturally youthful face typically exhibits. Since the show is sometimes set in the late '70s, Milo's mustache is trimmed so that it fits into this early era perfectly.
23. Clark Gable
After uttering the line, "Frankly, my dear, I don't give a damn" in the movie "Gone with the Wind," Clark Gable became a household name. The actor just so happened to be sporting a dashing mustache at the time. He started his acting career in silent films and moved into supporting roles later on before landing the "Gone with the Wind" gig.
24. Jack Nicholson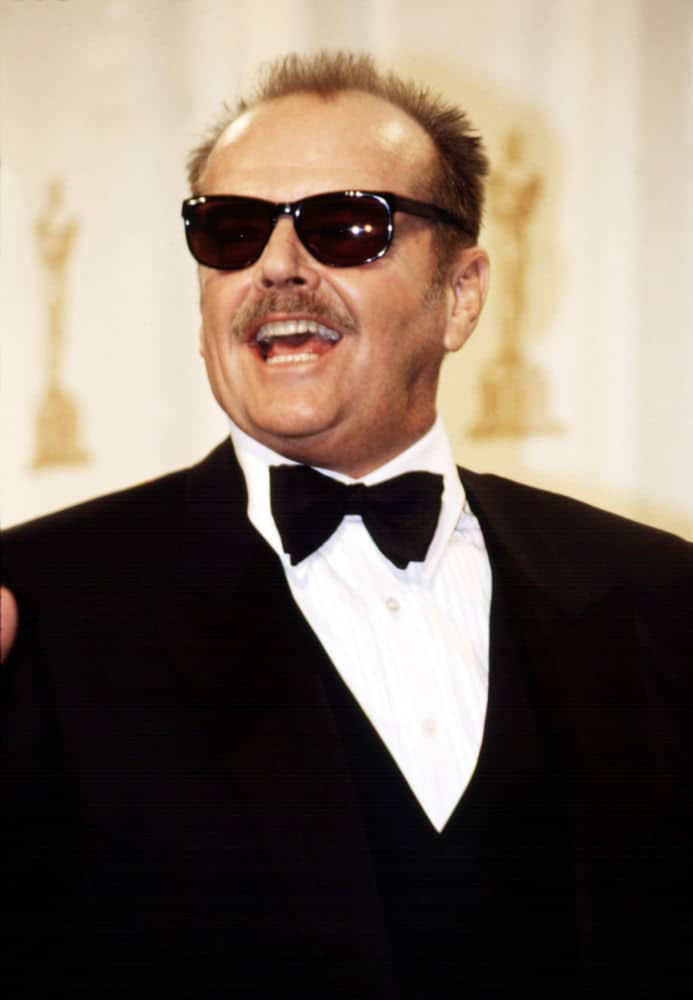 Jack Nicholson has been acting in films since 1958. He doesn't always have a mustache, but when he does, it enhances his face. He gained fame when he appeared in the flick "Easy Rider." The actor increased his renown after starring in "One Flew Over the Cuckoo's Nest." Nicholson has received 12 Academy Award nominations, making him the most nominated actor in the award organization's history.
25. Chris Noth
26. Charlie Chaplin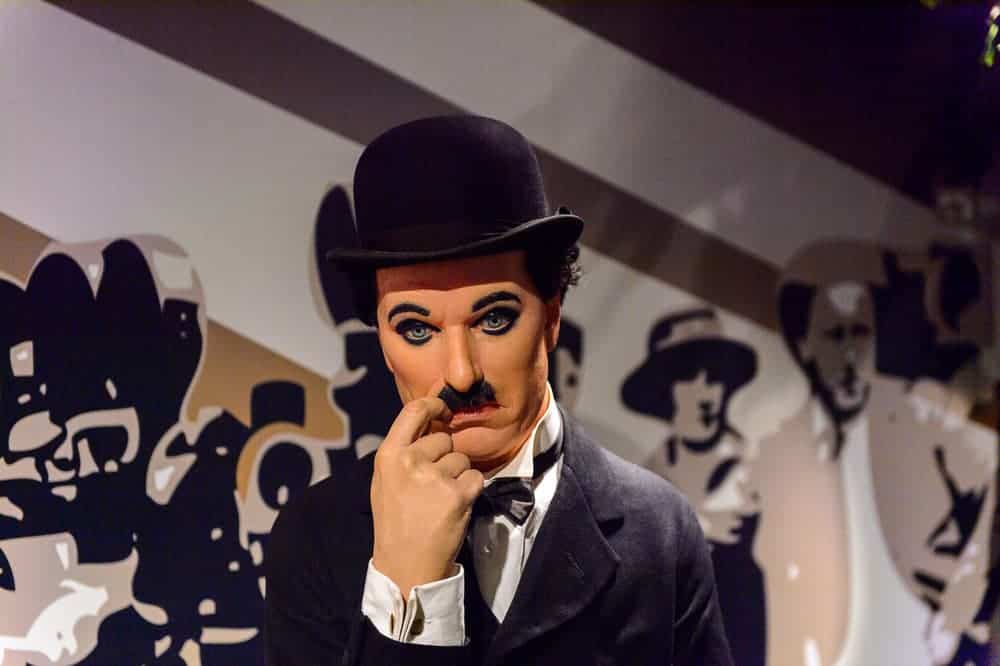 Charlie Chaplin was rarely seen on the big screen without his illustrious mustache. Chaplin is famous for silent films, and when asked about his mustache, he once commented that it "adds age without changing my expression." Charlie Chaplin's mustache was referred to as a "toothbrush mustache." This was a popular mustache style in the 1920s. It's unusual to see one today.
27. Wyatt Earp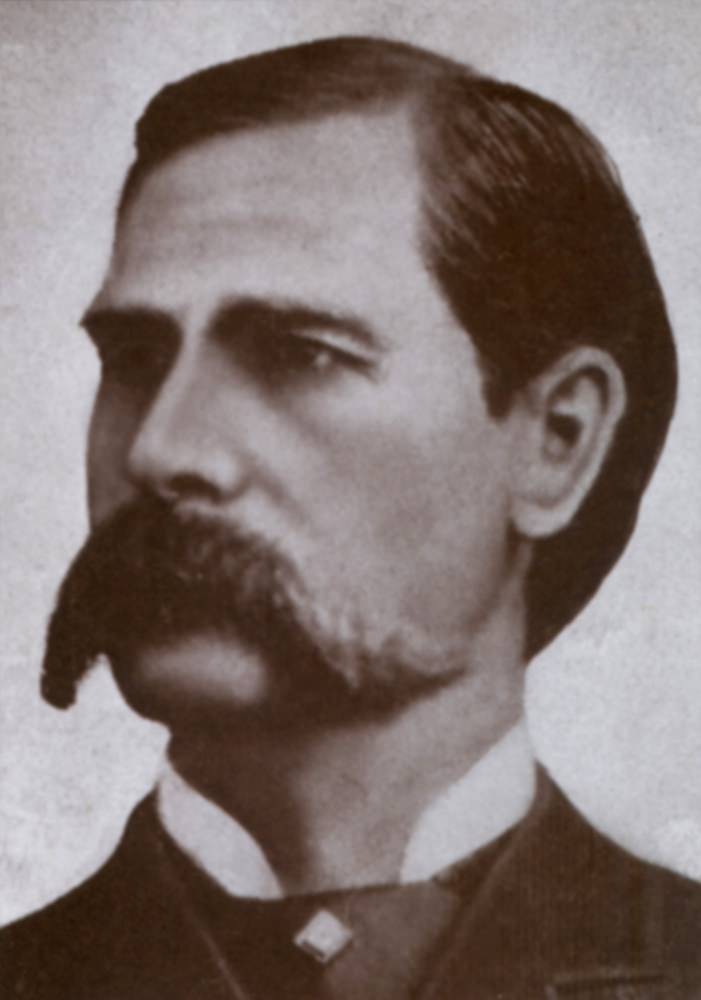 When you see a photo of the old west lawman Wyatt Earp, you are sure to be "wowed" by the mustache that seems to take up almost half of his face. Earp became famous after participating in the gunfight that took place at the O.K. Corral.
28. Burt Reynolds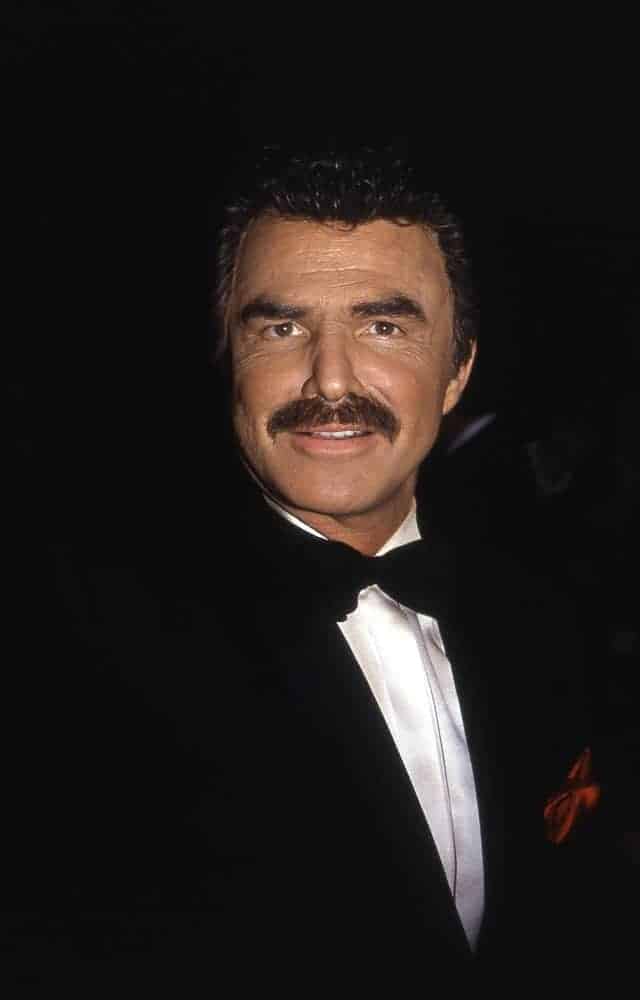 Burt just wouldn't be Burt without his celebrated mustache. Is he even recognizable without it? He is, but the "stache" definitely gives his face character. Known for starring as Bo in "Smokey and the Bandit," Burt's mustache is as famous as the Pontiac Firebird Trans Am that his character drove around in. We concede that the movie "Deliverance" did well at the box office, and Burt starred in it without his mustache, but it's not nearly as much fun to watch.
Sadly Burt Reynolds passed away recently.  He will be missed.
29. Eddie Murphy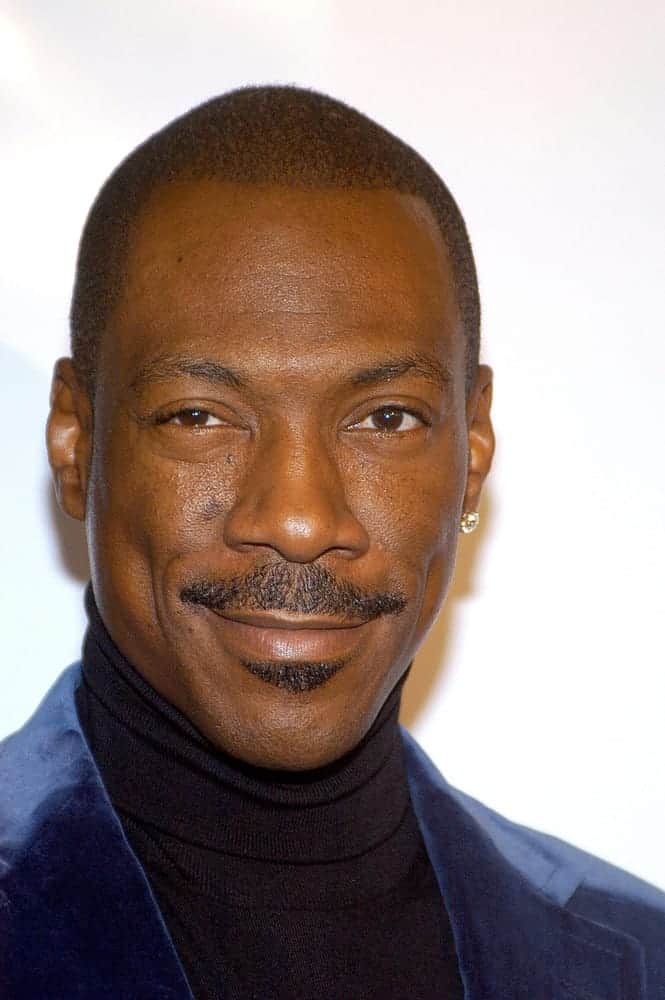 Eddie Murphy is an actor known for the T.V. show "Saturday Night Live" and the movie franchise "Beverly Hills Cop." Did you even notice that Eddie has a mustache? If you didn't, it's probably because the addition blends in perfectly with the actor's face. Eddie's "stache" rests just under his nose and spreads out past his mouth, giving his face character and recognition.
30. Borat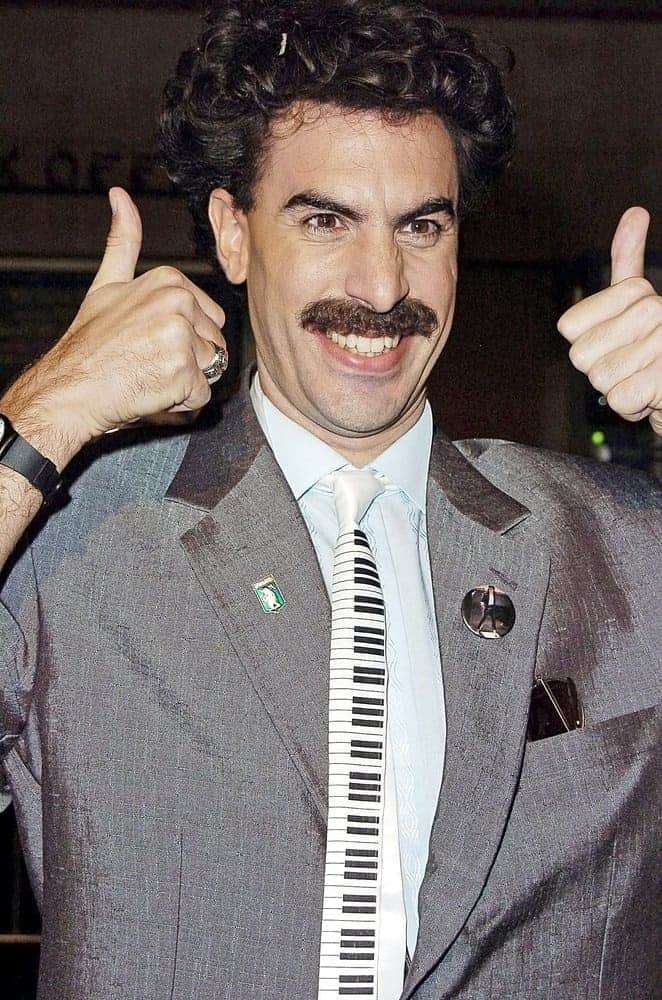 Our list of famous men with a mustache includes Borat. Actor Sacha Baron Cohen portrayed the character of Borat in the 2006 British-American mocumentary "Borat! Cultural Learnings of America for Make Benefit Glorious Nation of Kazakhstan." Cohen's portrayal includes a thick, black mustache, and it is a glorious presence on his face.
31. Albert Einstein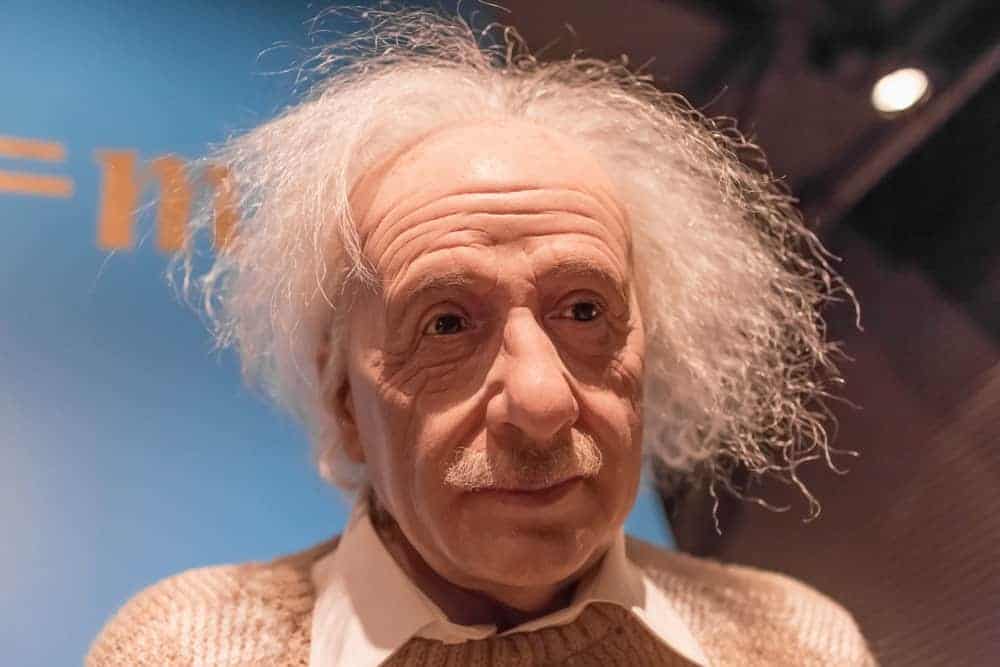 Famous for his brilliant brain, it's rare to see a picture of Albert Einstein without his mustache. Born in Germany and a theoretical physicist, Einstein formed the theory of relativity, which is one of the two stalwarts of modern physics. In 1921, he won the Nobel Prize for his work in physics and his definition of photoelectric effect. He is largely considered the 20th Century's most significant physicist, one who just so happens to have a rockin' mustache.