Discover the latest in metallic hair color techniques with these incredible metallic hairstyles for women (all shades and ages). We showcase several types and shades.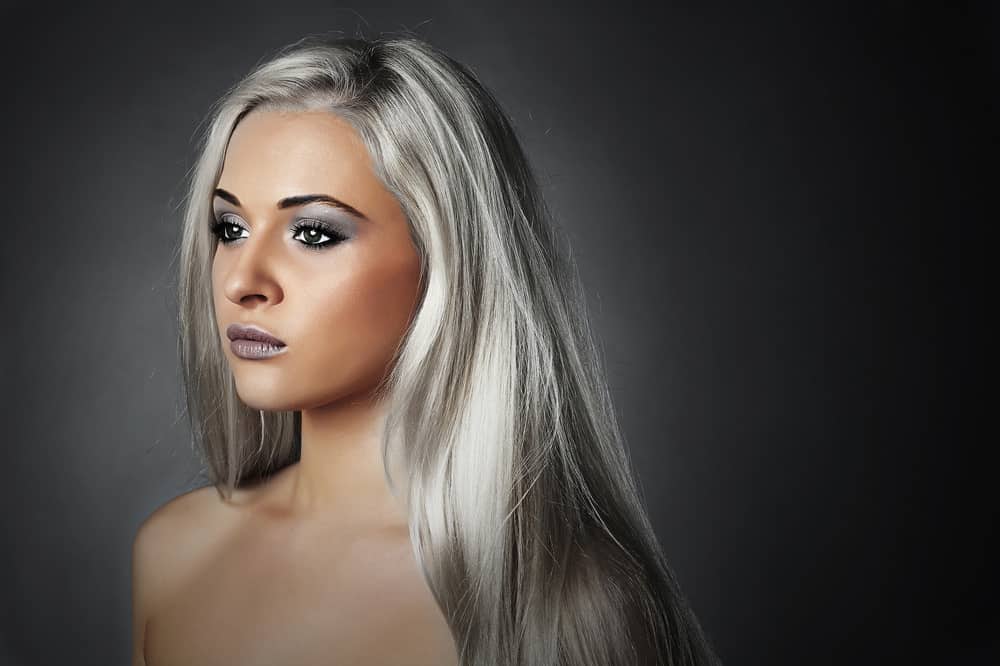 Silver hair with a metallic sheen is trending big time right now.  Actually, there are many different metallic colors for hair.
If you're thinking about going with a metallic sheen, you'll love our comprehensive gallery below that provides loads of examples.
Celebrity Examples with Metallic Hair Colors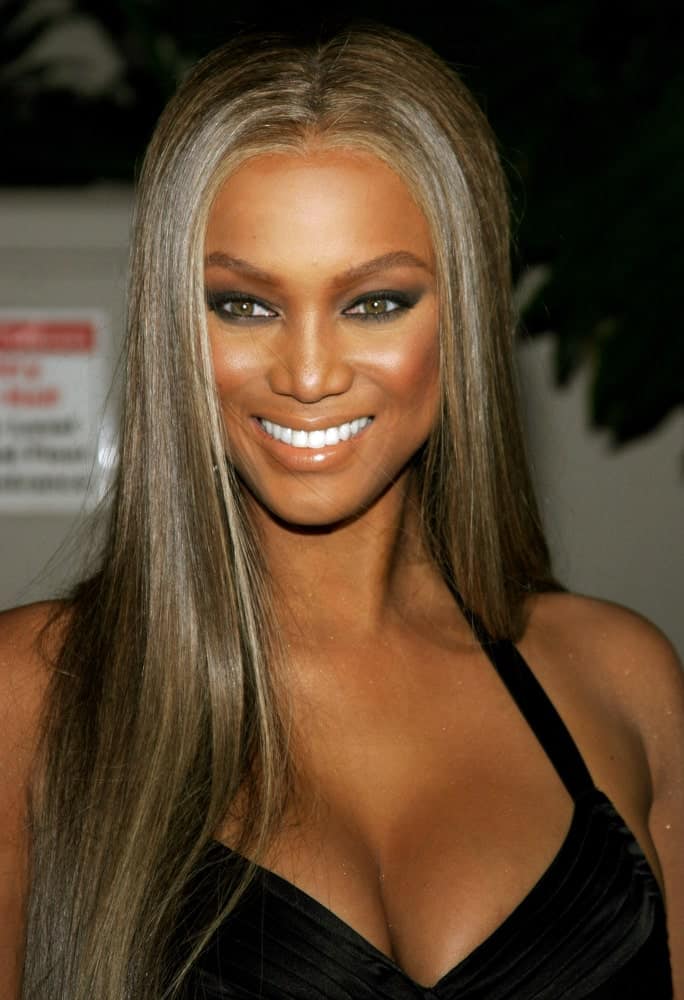 Tyra Banks' long and straight hair has a slight metallic tone to it that went well with her black dress at the Rodeo Drive Walk Of Style Award honoring Gianni and Donatella Versace held at the Beverly Hills City Hall in Beverly Hills, California on February 8, 2007.
Click here for Tyra Banks' hairstyles over the years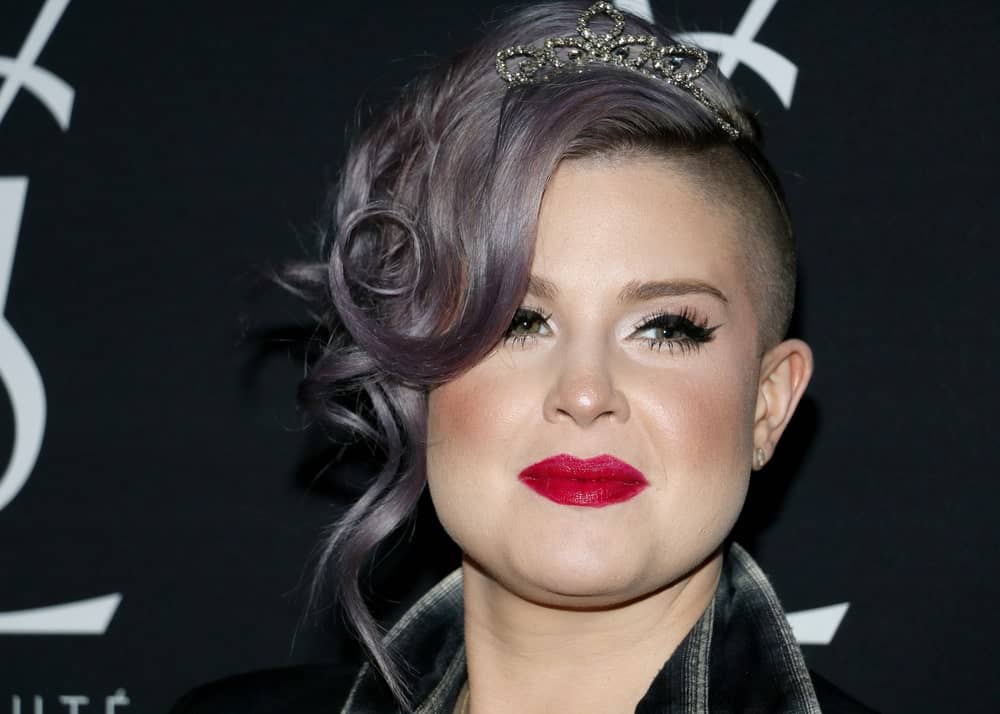 A headshot of the beautiful Kelly Osbourne with her stunning hairstyle and outfit. The photo was taken during the celebration of Zoe Kravitz for her new role with Yves Saint Laurent Beauty on May 18, 2016, held at the Gibson Brands Sunset in West Hollywood, USA.
Click here for Kelly Osbourne's hairstyles over the years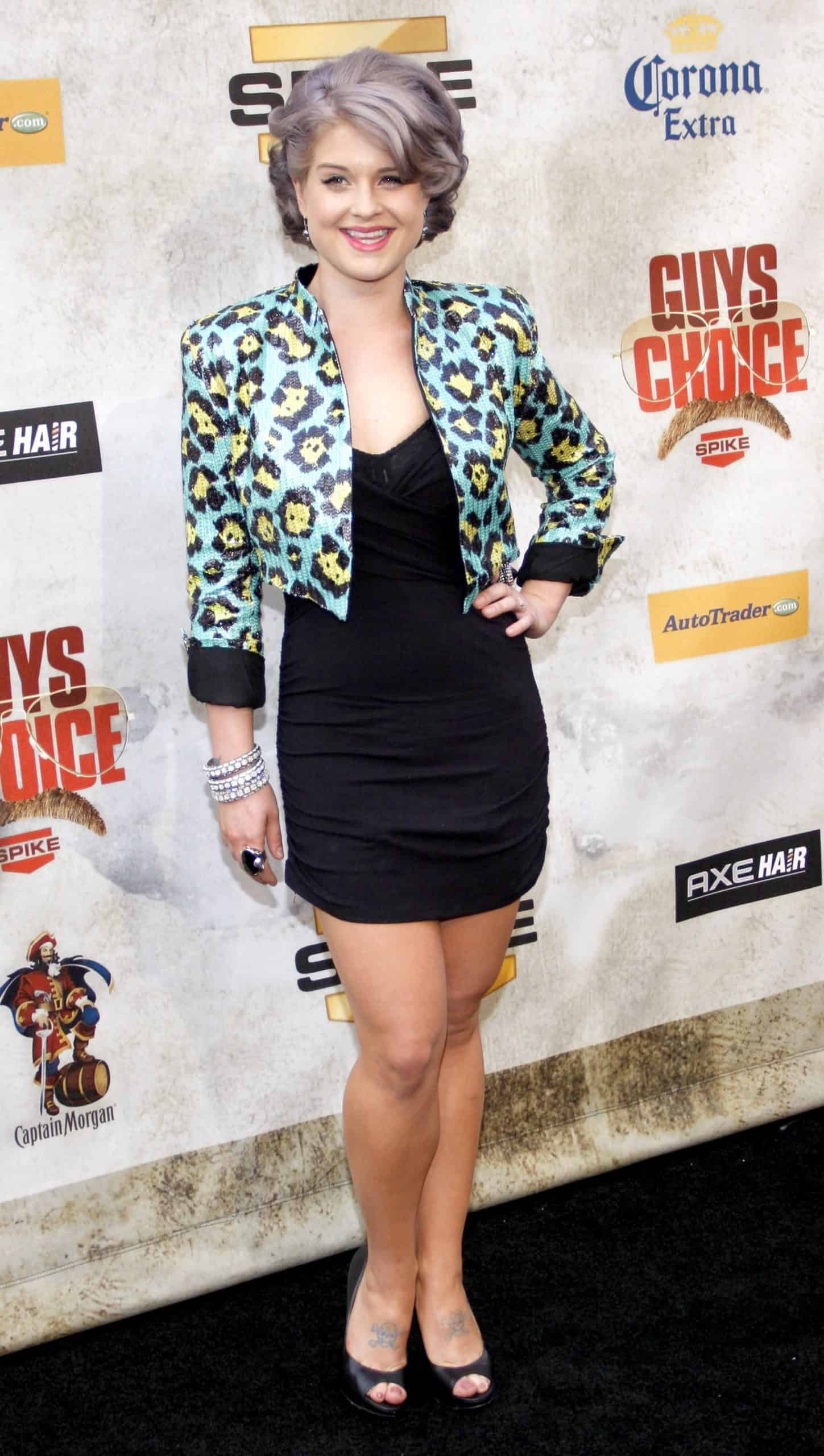 An elegant Kelly Osbourne with a stylish hairstyle, a black dress topped by a charming cropped blazer, spotted during the 2010 Guys Choice Awards held at the Sony Pictures Studios. Photo was taken on the 5th of June.
Click here for Kelly Osbourne's hairstyles over the years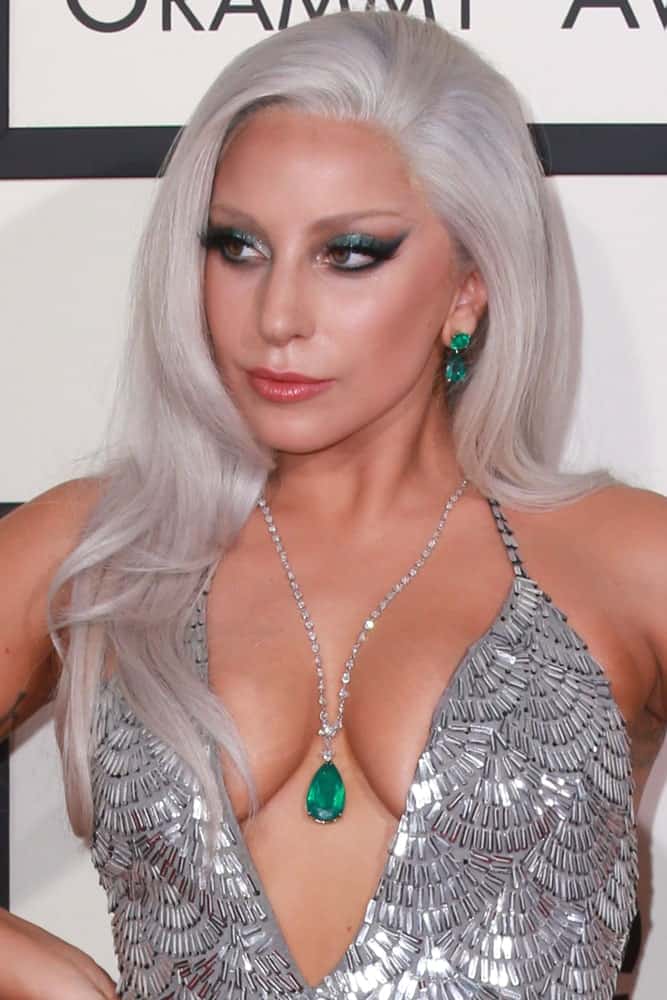 Lady Gaga brought a little bit of the Broadway spirit with her at the 57th Annual GRAMMY Awards at the Staples Center on February 8, 2015. She wore a lovely silver dress that paired quite nicely with her silvery gray long side-swept hairstyle.
Click here for Lady Gaga's hairstyles over the years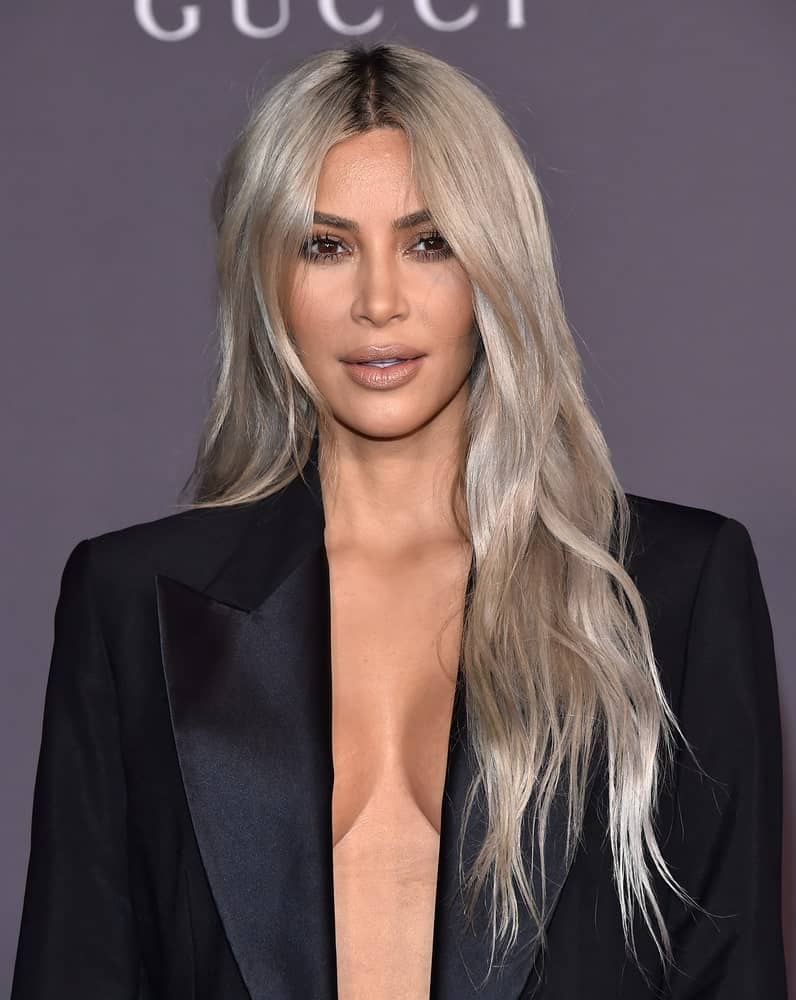 Kim Kardashian contrasts her black suit with silver-blonde loose waves during the 2017 LACMA Art + Film Gala on November 04, 2017, in Los Angeles, CA.
Click here for Kim Kardashian's hairstyles over the years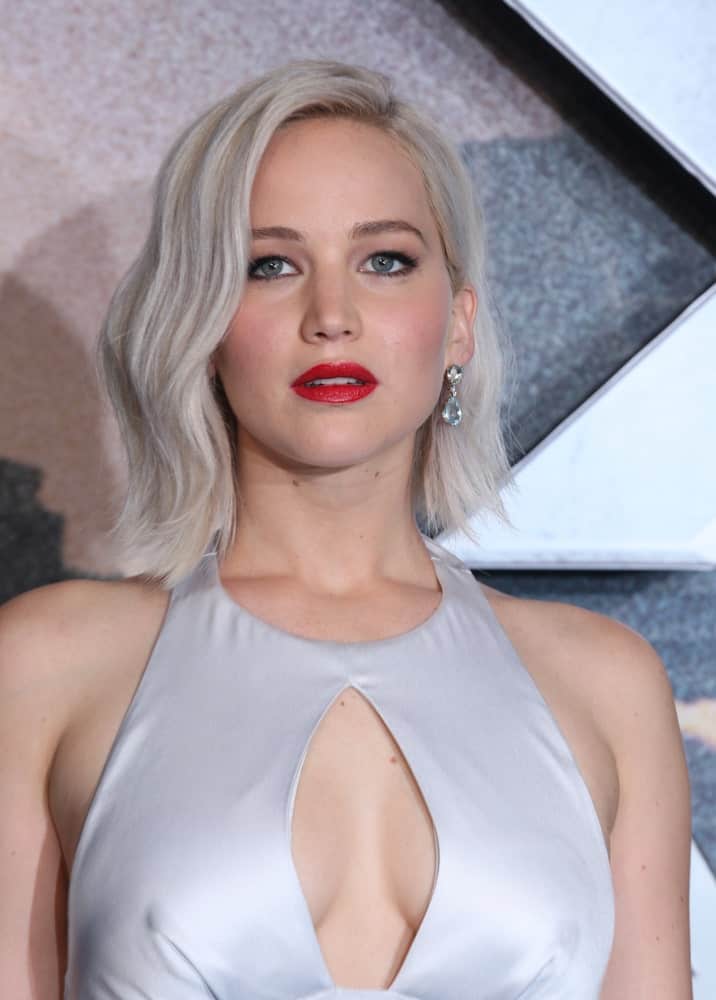 Jennifer Lawrence paired her pearly white dress with a platinum blond side-swept wavy bob hairstyles when she attended the X-Men: Apocalypse – UK fan screening at the BFI IMAX on May 9, 2016, in London.
Click here for Jennifer Lawrence's hairstyles over the years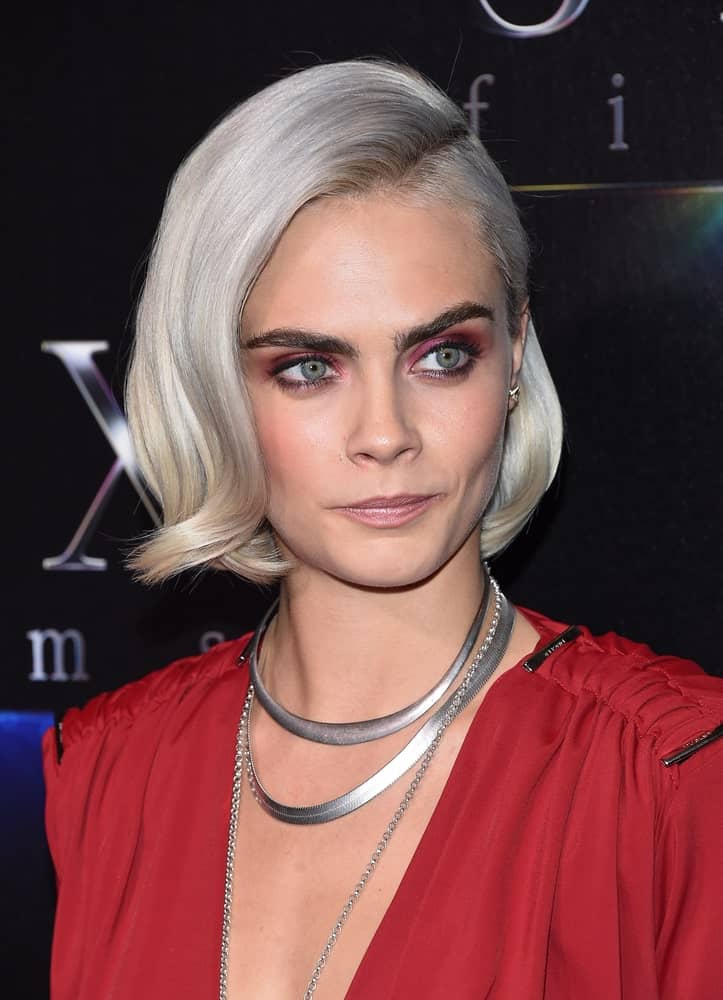 Cara Delevingne wore a charming red dress to match with her platinum blond chin-length hairstyle with a flippy finish and side-swept bangs at the CinemaCon 2017-STX Films "The State of the Industry: Past, Present and Future" Presentation on March 28, 2017, in Las Vegas, NV.
Click here for Cara Delevingne's hairstyles over the years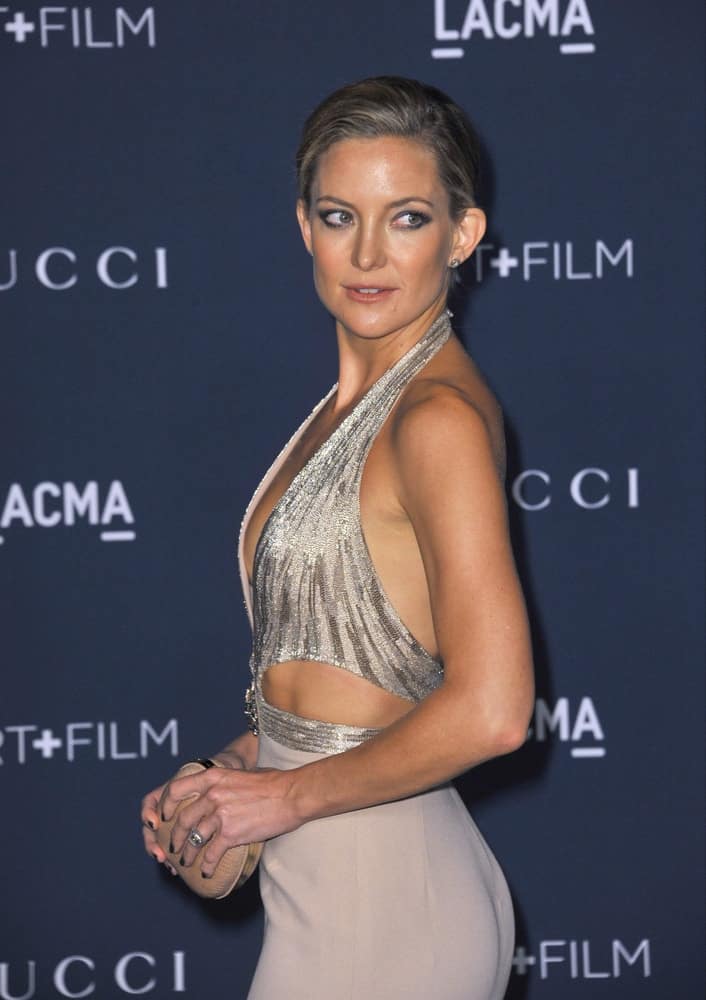 On November 2, 2013, Kate Hudson wore a silver detailed dress that she paired with her neat side-parted bun hairstyle that has metallic highlights at the 2013 LACMA Art+Film Gala at the Los Angeles County Museum of Art.
Click here for Kate Hudson's hairstyles over the years
How popular are metallic hair colors?
They're pretty popular.  Check out the chart:
Types and Shades of Metallic Hair Colors
While metallic silver may be the first to come to mind, it's not the only type of metallic hair color.  Check out our list with examples.
Metallic Copper
Copper metallic hair color, which resembles the color of a penny, looks magnificent when applied to hair with a combination of light and dark undertones. Copper-colored metallic hair is one of the most popular metallic hair shades for women right now, as evidenced by the fact that it's on the heads of multiple Hollywood celebrities. To make this look even more alluring, leave some of your natural dark strands untouched to create a contrast between your natural color and the copper tones.
Rose Gold
If your hair is naturally blonde, brown, or even red, rose gold is a great metallic shade to consider. This unusual shade features a winning combination of lighter silvery blonde tones with reddish-pink tones. Using a rose gold metallic hair shade is a great way to add a bit of spiciness and intrigue to your otherwise monotone shades of blond, red, or brown. Rose gold is an especially popular color for the fall season because of its resemblance to the changing autumn leaves.
Metallic Silver
Seeing gray or silver hair on your head (or someone else's) has historically been a dreaded sign of aging. In turn, graying hair was something that people quickly covered up. But today, having silver hair is a cool new trend thanks to the emergence of silver metallic hair shades on the market. It's also a color that looks good on people of all ages, not just adults over the age of 50. Although silver metallic shades fall under the same category of color, there are many shades of the color to choose from. A lighter and more airy shade of silver metallic gives your head an ethereal, angelic, and romantic glow. A darker shade adds a bit of drama and attitude to your look. In addition to straight silver, some shades of metallic silver have hints of other color too, such as pink or white.
Platinum Blonde
If there was a popularity contest for hair colors, the winner would probably be blonde. And the leader of the blonde category is arguably platinum blonde, which is the lightest shade of blonde that you can get. A metallic shade of platinum blonde is great for adding a bit of shine and sparkle to your standard hair color. If you naturally have blonde hair, a platinum blonde metallic shade can make your hair look sleeker and healthier. Some shades of platinum blonde have hints of silver, which means that it can be a great color to add to your hair if you are starting to go gray. Like light shades of silver, platinum blonde can give your hair an enchanting and more youthful look.
Ronze
Another popular hair color, and one that is quite versatile, is called "ronze." This shade is a combination of red and copper, which means that it is ideal for brunettes. The colors found in a ronze metallic shade are similar to rose gold, except that the color red plays a more prominent role in a ronze tone. While rose gold metallic hair has shades of pink, ronze has darker shades of red. This means that ronze is suitable for people with darker hair, while rose gold is a better option if your hair is naturally lighter in color, such as a light brown or blonde. Ronze also comes in a wide variety of shades, which means that it is easy to find a tone and color that is compatible with your existing hair color but still gives it a bit of a fresh new look.
Auburn
An auburn shade of metallic dye, which ranges in color from a medium to dark combination of red and brown, is a quite versatile color that works well with a number of eye colors and skin tones. If your hair is on the lighter side, a lighter shade of auburn is best. In contrast, if your hair is darker brown or black, then a darker shade of auburn is a better choice. Either way, auburn has just enough of a red tint to add an element of interest to your hair. Its red tones also add a bit of playfulness and spirit to your hair, which helps to lighten and liven up your look.
Ombre
An ombre color is a two-tone color that adds drama and character to your mane. The most common shade of ombre is a combination of red and silver. However, other tones are also available, such as red and blue or silver and purple. Ombre is a great choice if your hair naturally has multiple shades and tones, such as dirty blonde. It is also a good option if your hair is starting to go gray. An ombre metallic hair shade is also a practical choice if you can't decide on one color and want to see how two of your favorite colors look on your hair.
View this post on Instagram
Black Metallic
Another beautiful option for hair color is black metallic. A black metallic shade adds richness and shine to your dark hair, which in turn gives it a glowing look. Black metallic shades are packaged alone, as a straight black color, or in conjunction with another shade such as silver, blue, or even red or purple. Black metallic hair color can make your hair look healthier and shinier, which in turn makes it one of the most glamorous shades of metallic hair color that you can get. One of the most popular color combinations for black metallic hair is black and silver, which is a beautiful combination of shiny black that gradually transitions to dark silver strands at the ends of your hair.
View this post on Instagram
Pastels
Another intriguing option for metallic hair dye is a pastel. Pastel colors like soft pink, green, and blue can give your hair an enchanting look. They are ideal for giving your hair a softer, more youthful, and more alluring appearance. Pastels are a versatile choice that go well with any hair color. They can beautifully complement graying hair or give light blonde an even more ethereal look. On darker hair, pastel dyes add some sparkle and shine and help brighten up your natural look with their lighter colors. The nice thing about pastel metallic shades is that you can experiment with multiple colors at once or swap them out for the changing season.