The top rated shampoo brands. Brand history, product lineup, and buying guide for the most popular hair care brands.
Few things in life are as inherently therapeutic as getting clean. A good shower at the end of a hard day can make you feel like a whole new person. As I wash the day away, I often think about how grateful I am to have simple luxuries like hot running water and luxurious soaps. I imagine what it must have been like to live before modern plumbing and wonder; did people feel dirty all the time or were they so accustomed to being unclean that they stopped noticing? Aside from the hygienic and sanitary benefits, it must have been very difficult to remain odor-free.
Did you know that it wasn't until the early twentieth century that Americans began bathing as a means to remove dirt and fend off germs? Before then, medical professionals advised against warm baths and told parents not to let their children stay too long in the tub lest they suffer adverse health effects.  What's more, they instructed people not to use soap unless they were excessively filthy. I don't want to think about how dirty someone would have to have been to be considered excessive.
The idea of the entire population walking around with days (or weeks, eek!) of sweat and grime on their skin makes me extra glad for the scented suds of my favorite shampoo. In fact, it makes me glad for all of my shampoos (because I can never choose just one and I always have at least three to choose from). If you are like me and love to try out different shampoos but aren't sure which one to pick, then you will appreciate this list of the top shampoo brands.
1.
Pantene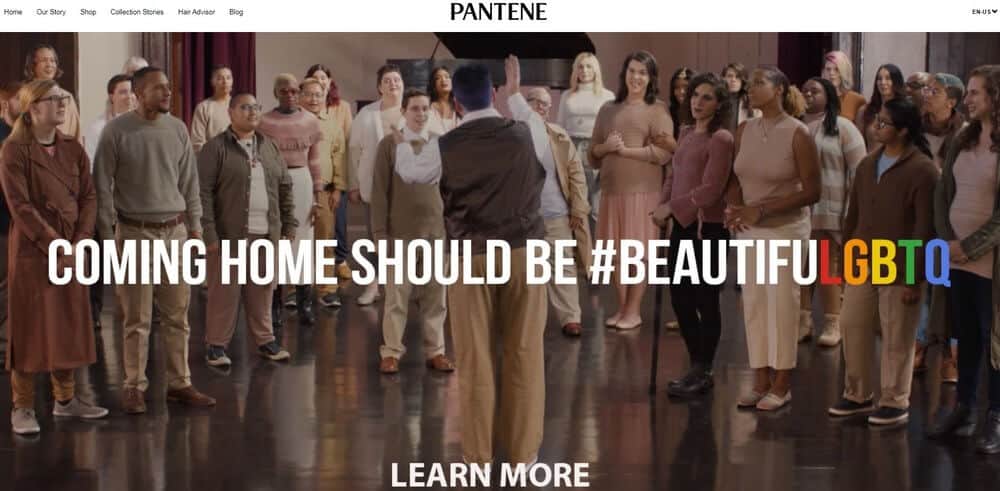 Perhaps the most well-known shampoo on the list, Pantene was a happy accident created by Swiss doctors in the 1940s. While searching for a formula that would help to heal severe skin injuries, they noticed the ingredient Pro-vitamin B-5 had a profoundly positive effect on hair wherever the formula had been applied to skin. The Swiss Vitamin Institute would later certify the coveted ingredient, making it the most sought-after hair care product in Europe. It didn't take long for the secret to spread to other parts of the world, and Pantene quickly became the world's leading shampoo brand.
Who should use it?
Because the company has had over 70 years to create its product line, there is likely an option for you no matter what your hair type. The line-up is extensive and includes, daily hair care, intensive repair products, masks, and plenty more. You are most likely familiar with their Core Collection, which includes favorites like Smooth & Sleek and Classic Clean. But they also offer Nutrient Blends Collection, Waterless Collection, Pro-V Blends, 3 Minute Miracle, Lightweight Foams, and the Gold Series.
Where to buy it?
Many of Pantene's products are available at local drug stores, department stores, and grocery shops. The sheer number of products available would make it impossible for any one retailer to carry all of these great shampoos, so you may decide to visit the Pantene website to see what they have and find out where you can buy it.
2. Dove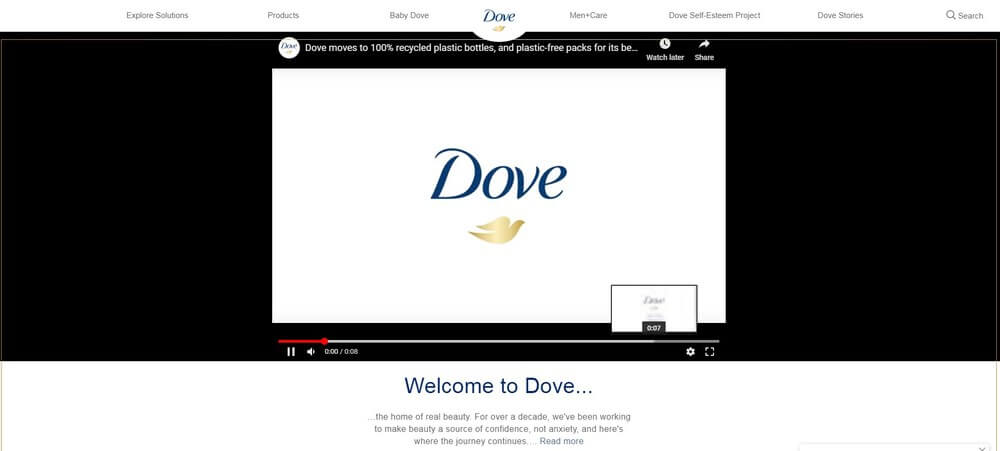 Another big name in hair care is Dove, known for promoting positive self-image and celebrating all different versions of beauty in real people. For more than a decade, they have been working to redefine the way we approach to skin and hair care, offering quality products and an empowering message.
Dove is committed to reducing plastic waste. They use 100% recycled bottles and plastic-free packaging for their single beauty bars, so you can look good and help the planet at the same time.
Who should use it?
Everybody can find a shampoo they like at Dove. Inclusivity is key to their brand. You will find products for people of all colors, a line of products for babies, and an entire collection designed just for men.
Where to buy it?
You should be able to find many Dove products at local stores, but you can also order from their website or another online retailer. Their popularity and a large range of options make it easy to find a Dove product that suits you.
3. Head & Shoulders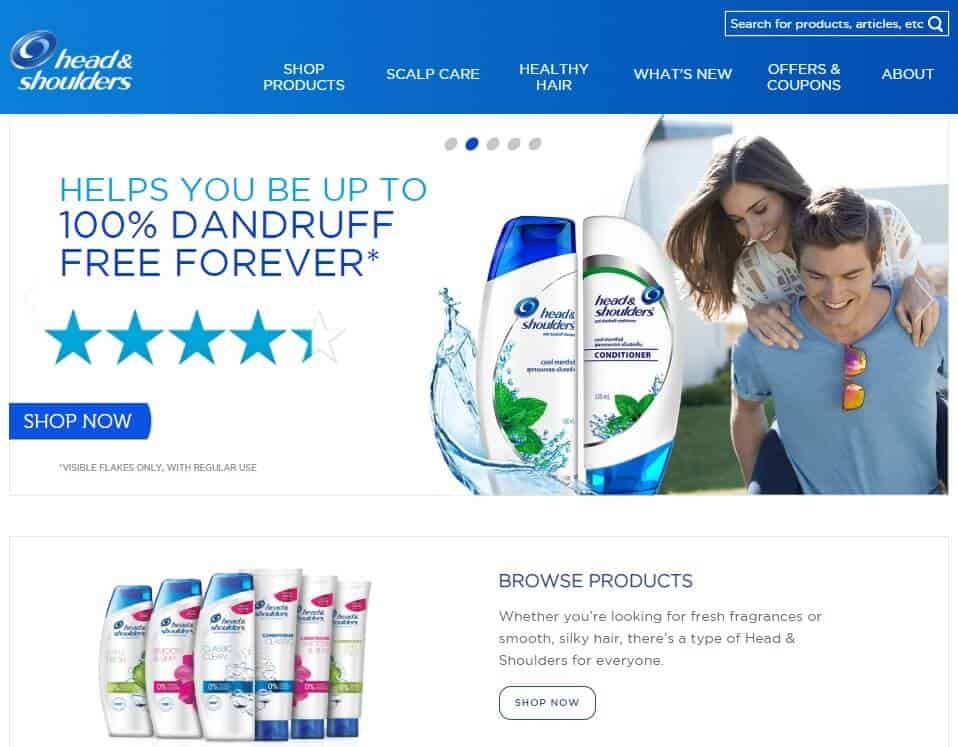 Since 1961, people who suffer from the itchy dry scalp have relied on Head & Shoulders to bring relief from dandruff and leave them with shiny, healthy hair. In 1961, head scientist Dr. Parran created the original formula that became the leading brand in dandruff shampoo. In 2002, their team decoded the genetic make-up of the dandruff-causing fungus Malassezia Globosa, allowing them to offer even better formulas with improved results.
Head & Shoulders is proud to be the first hair care company to create shampoo bottles out of beach plastic. They are committed to using sustainable packaging and responsible ingredients.
Who should use it?
Anyone with a dry scalp, itchy scalp, or dandruff. There are a variety of shampoos, conditioners, and two-in-ones to choose from. They offer unisex, women's, and men's products, as well as their extra luxurious Royal Oils collection.
Where to buy it?
Available at most retailers, you can find Head & Shoulders just about everywhere. Be sure to check their website for coupons and offers.
4. John Frieda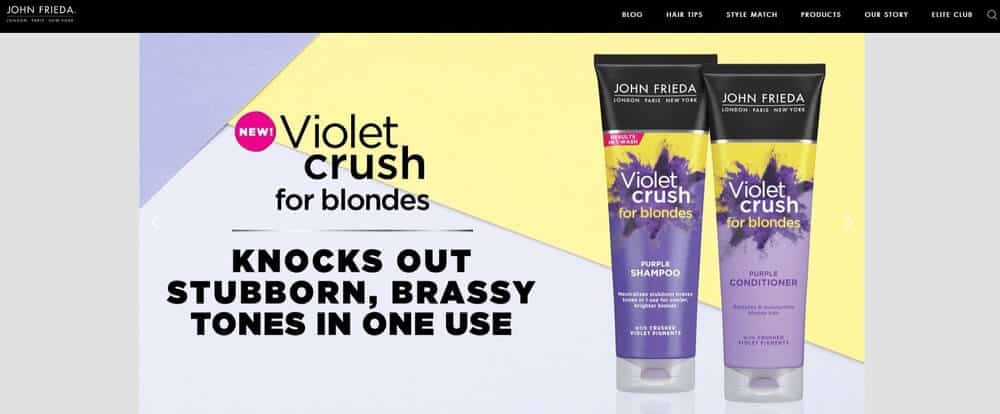 Over three decades ago, John Frieda brand opened their first salon in London. Today, the company has become synonymous with quality and style and is featured in salons around the world. The philosophy behind John Frieda is to offer products that are specific to each hair type, rather than using a one size fits all approach.
Who should use it?
Each product is designed for a particular hair type, so you'll need to figure out which one works best for you. Fan-favorites include the Frizz-ease line for controlling unruly locks, and the unique collection made to amplify your natural hair color, which includes a shampoo for blondes, brunettes, and redheads. There is also a volumizing shampoo, an oil collection, a dry shampoo for those days you can't shower, as well as oil treatments, curl setting sprays, and other options.
Where to buy it?
John Frieda shampoos are easily found at local retailers and many salons. You can also check out the website for the newest offerings and plenty of great style tips.
5. Paul Mitchell

Recognized by PETA for being cruelty-free, Paul Mitchell products are vegan, sustainably sourced, and have been turning heads since 1980. With a focus on innovation and education, Paul Mitchell Salons and Schools strive to offer cutting-edge techniques and products that everyone will love.
Who should use it?
Anyone looking for salon-quality shampoo should give Paul Mitchell a try. Whether you need color care, scalp care, a thickening shampoo, a daily cleansing product, or any other hair care formula, the folks at Paul Mitchell have got you covered.
Where to buy it?
Quality control is paramount to the Paul Mitchell brand. You should only buy their products at Paul Mitchell salons and schools, or from authorized local salons and retailers like Ulta, Amazon, or JC Penney. It may be harder to get, but for those who swear by the brand, it is well worth the extra effort.
6. Clairol Herbal Essences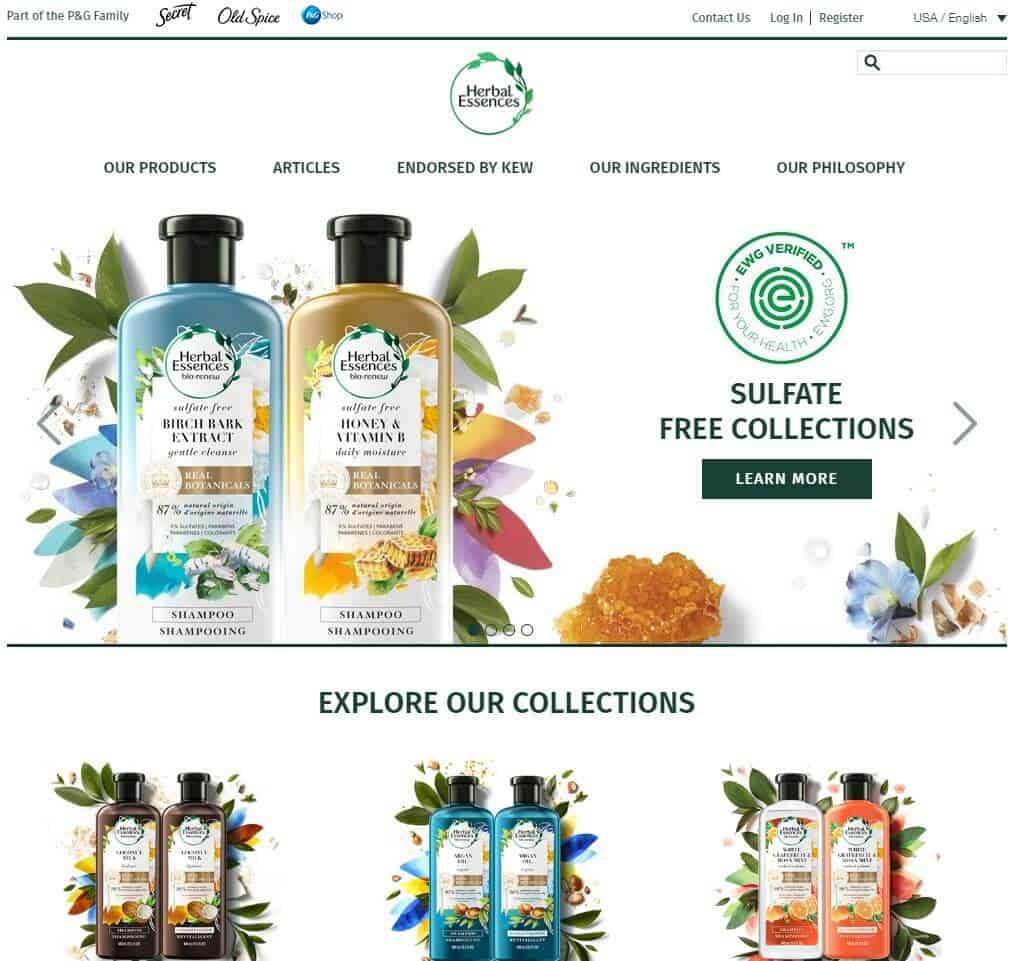 With 90% naturally derived ingredients and endorsed by KEW, the world's leading plant authority, Herbal Essences is a popular shampoo and conditioner brand for those who can't get enough of the benefits and fragrances that nature provides. You may remember the iconic commercials of folks having euphoric experiences using this product in the shower, and the scent really does live up to the hype. If you want a great product that will leave you literally smelling like roses, then Clairol's Herbal Essences line might be for you.
All of Clairol's shampoos are cruelty-free, sulfate-free, and made using sustainable sources, so you don't have to choose between healthy hair and a healthy planet.
Who should use it?
Clairol has a wide range of products for every hair type, from moisturizing to bare essentials, smoothing formulas, lightweight options, and even mineral formulas. The hardest part is picking which scent you love most.
Where to buy it?
Herbal essences shampoos and conditioners are available at local retailers, grocery shops, and drugstores, so finding your favorites should be no problem.
7. Shea Moisture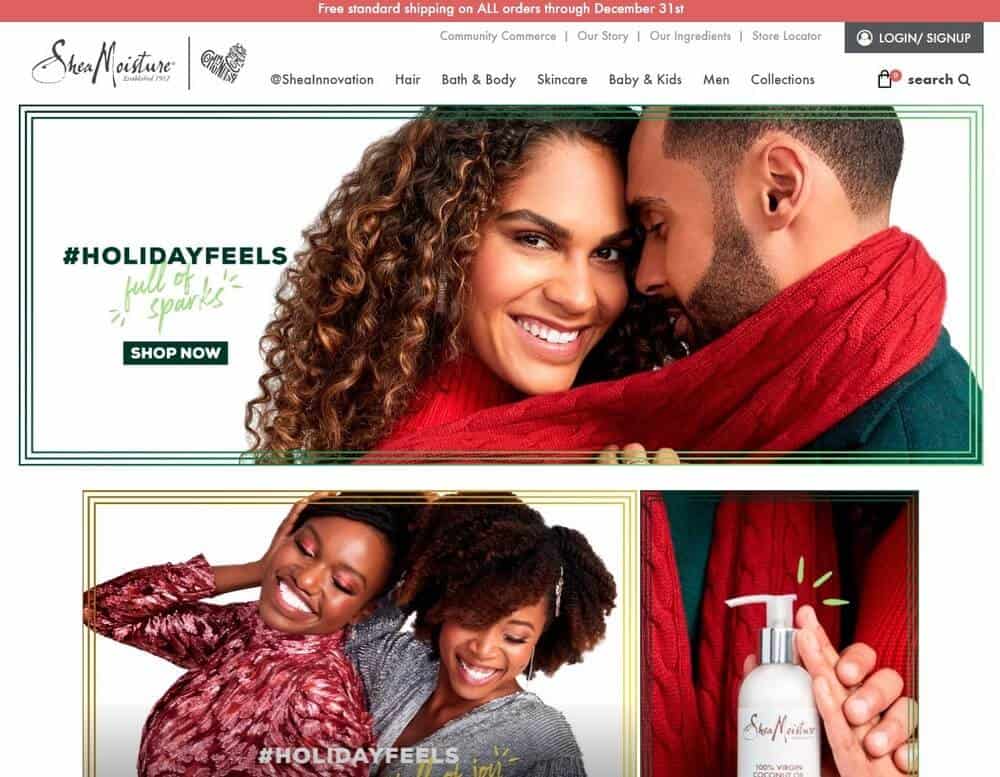 Established in 1912 in Sierra Leone by a widowed mother of four, Shea Moisture has been handing down the recipe for beauty for generations. The ultra-moisturizing and natural ingredients are ideal for ladies of color, but anyone who appreciates the wisdom of herbal healers will love the great products this brand has to offer.
With a promise to use sustainable methods and cruelty-free research, these natural shampoos and skincare products are as good for the earth as they are for you.
Who should use it?
Shea Moisture products are based on the nourishing properties of rich, all-natural shea butter, so people who need extra moisture or suffer from conditions like eczema will benefit most from these shampoos and conditioners. Lovers of herbal remedies should also consider this brand, as the variety of ingredients and fragrances are reason enough to love this beauty line.
Where to buy it?
You will find Shea Moisture shampoos at many drugstores and beauty suppliers. Be sure to check out the website to see the full lineup of all their great products.
8.
L'Oréal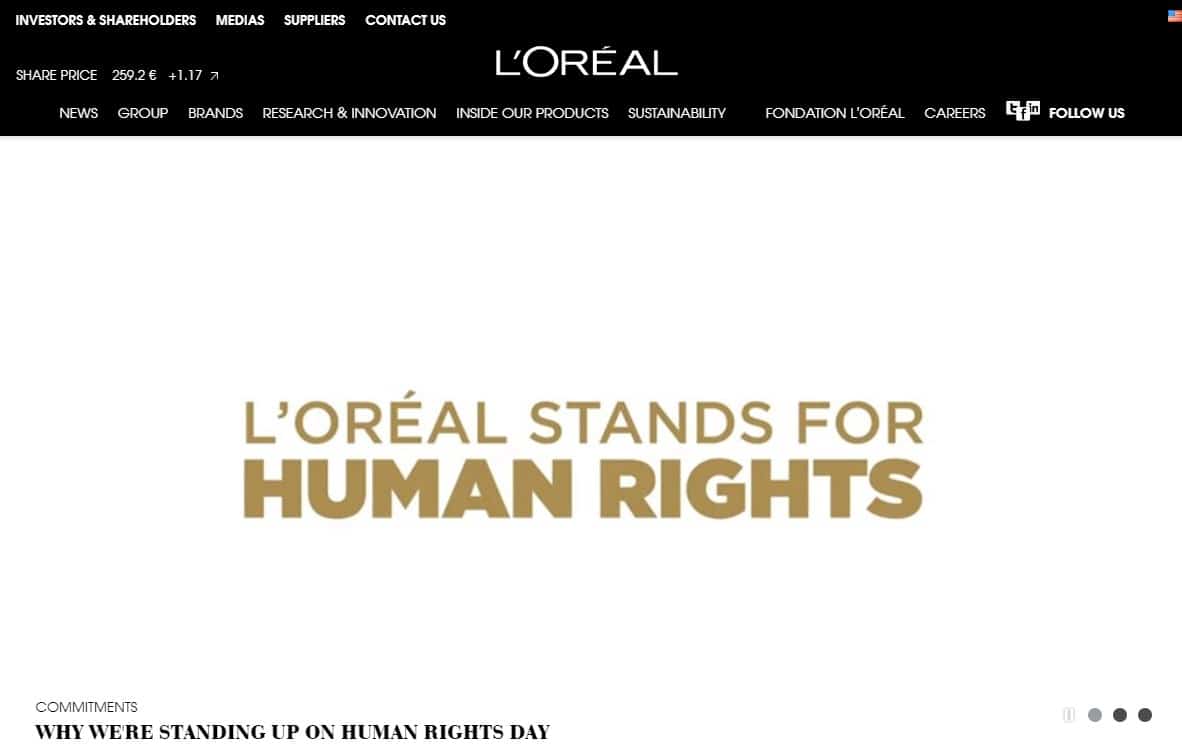 This globally known cosmetics company has been an icon of high fashion for more than a century. That's over 100 years of helping people look and feel their best. Their commitment to human rights and promise to use only the safest sustainably sourced ingredients cements their reputation as one of the most trusted names in the industry. If you want a shampoo that will make you ready for the runway, then L'Oréal might be for you.
Who should use it?
Fashionistas, cosmetic enthusiasts, and everyday folks who like to feel pampered. Their products are regularly featured in fashion magazines and best product reviews, so you know you are getting a quality product no matter which one you buy.
Where to buy it?
As a global company, L'Oréal hair care products are available at retailers worldwide. Local department stores, beauty suppliers, and drug stores will all have plenty of L'Oréal shampoos to pick from.
You may not realize that L'Oréal includes other well-known shampoo brands like Biolage, Redken, and Garnier. But now that you do, you can purchase these other great shampoos knowing that they will offer the same excellent ingredients and strict quality control that L'Oréal is known for.
9.
Biolage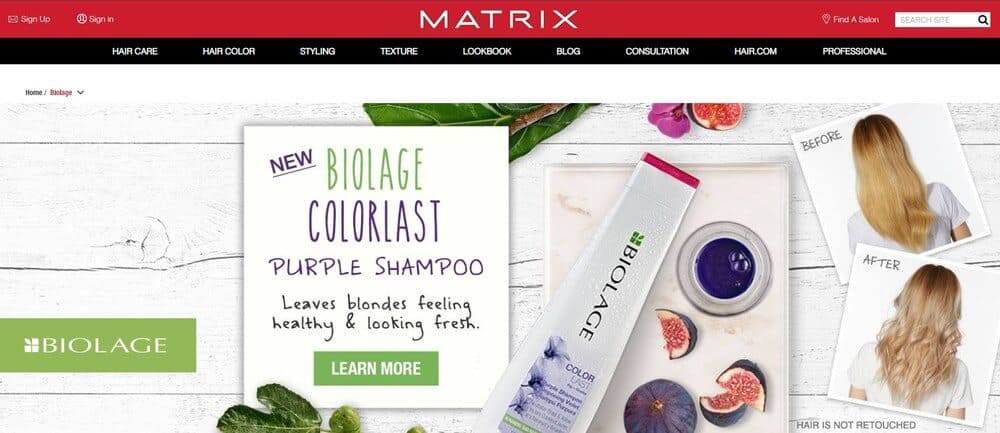 Biolage products are rooted in natural origin hair care. Each shampoo is 99% biodegradable and comes in 100% recycled packaging, plus the company promises full transparency of all ingredients and their sources.
Where to buy it?
Visit the Biolage website and enter your zip code to find Biolage salons and products near you.
10.
Redken
Redken's collection is extensive and specialized. There are products for all hair types, including color-treated options, low foam shampoos, natural selections, and so much more. Many of their products have won awards, such as the All Soft Argan Oil Shampoo.
Where to buy it?
Click on the where to buy link on their website to find salons in your city. You can also find Redken shampoos at Ulta, JCP Salon, CIBU, Look Fantastic, and Beauty Brands.
11.
Garnier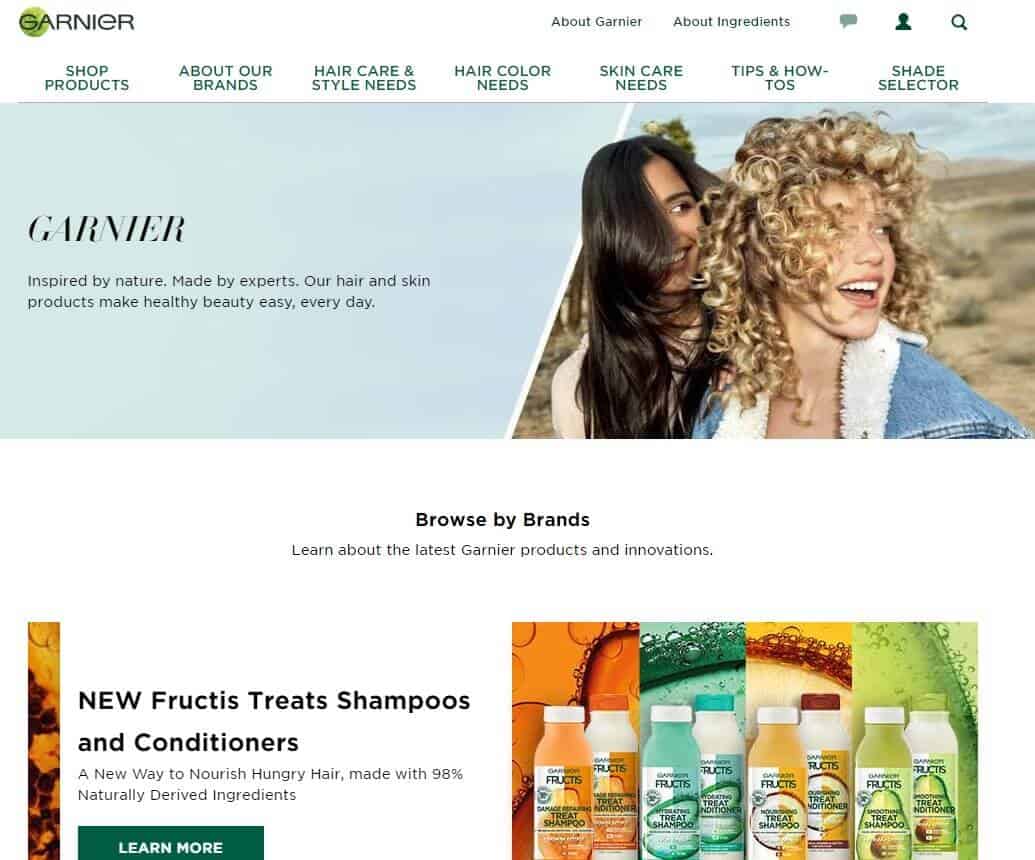 Most known for their Fructis line of nourishing shampoos and conditioners, and their Whole Blends collection that features natural herbs and flowers, Garnier also offers innovative products like their Rosewater Micellar Cleansing Water. Garnier is an affordable option for anyone who wants a natural formula for healthy hair that looks great and smells even better.
Where to buy it?
You can find a range of Garnier products on shelves at drug stores and grocers near you. Check out the website for a closer look at the huge array of beauty products offered by this trusted brand.
12. Aussie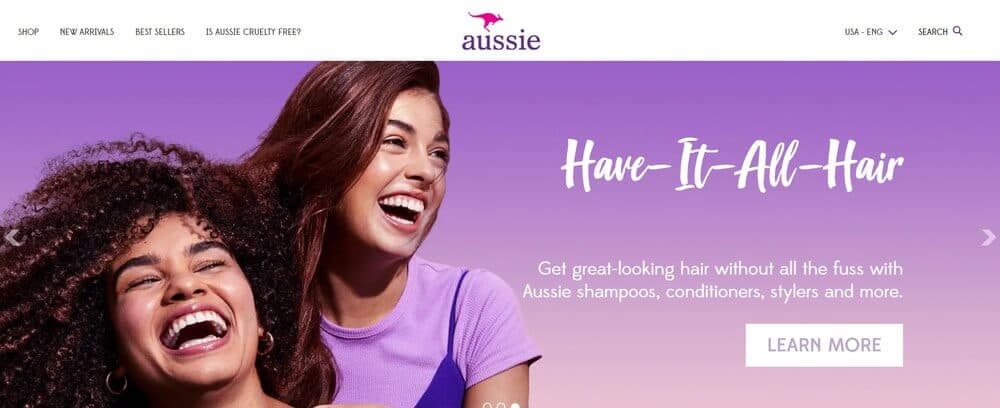 From Australia, the land down under, home of kangaroos and wombats, comes affordable and hassle-free shampoos and conditioners that give you healthy hair with minimal fuss. Aussie hair care products are PETA certified cruelty free, promising no animal testing of any kind.
Beginning in 1980, with the launch of their original (and still available) product, 3 Minute Miracle, Aussie has become a popular shampoo brand in North America. Their best sellers include Miracle Curls and Miracle Moist, which give you soft and shiny hair that feels great and smells great too.
Who should use it?
Aussie shampoos are perfect for low maintenance guys and gals who want great looking hair using simple and ethical products.
Where to buy it?
The most popular Miracle shampoos, conditioners, and dry shampoos, as well as their other styling products, like mousse, oils, and masks, are easy to find at retail centers, grocery aisles, and drugstores.
13.
TRESemmé

With a name that is a play on the French phrase "much loved," TRESemmé began as a woman-owned business in 1948. The founder, Edna L. Emme, known for being a rule-breaker and a champion of women's rights, wanted to bring strong smooth salon-style hair to women in their own homes. Edna grew the brand from the ground up, and her determined spirit became a symbol of strength for women everywhere.
A fixture at New York Fashion weeks, TRESemmé stylists offer expert advice on how to use all their hair care products. The collection includes something for all hair types, with easily identifiable labels for oily, fine, frizzy, damaged, dry, colored, and curly.
Who should use it?
Anyone who appreciates high fashion and strong women should consider buying a TRESemmé shampoo product.
Where to buy it?
You can check out the where to buy link on the website to get a list of retailers that carry TRESemmé shampoos and conditioners in your area.