Don't let the fear of hair damage stop you from keeping up with what's cool and trendy so be sure to use any of these top shampoo options that are perfect for balayage hair coloring.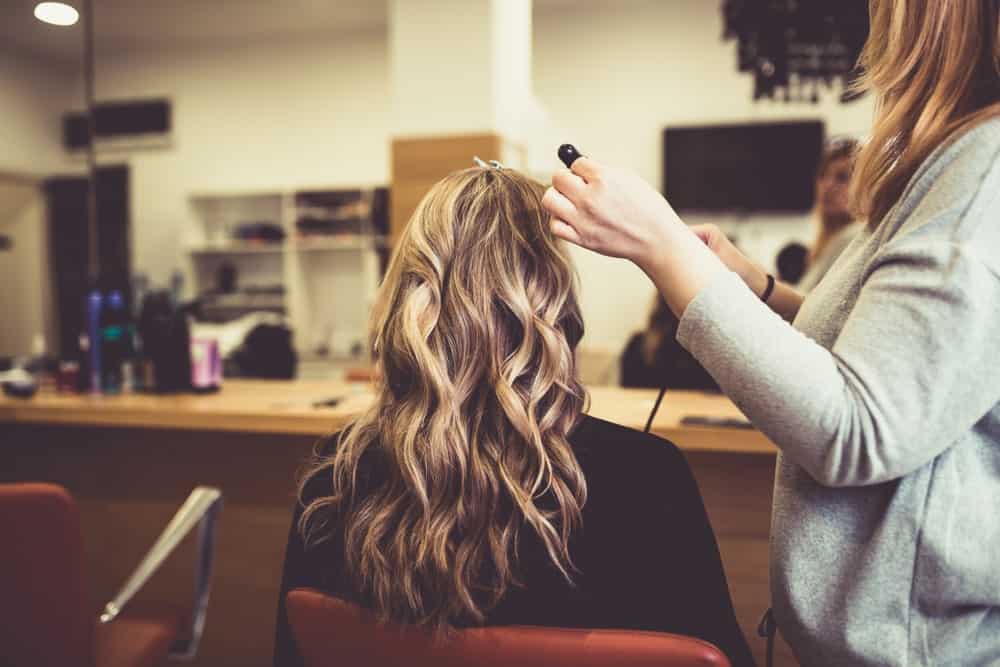 Let's admit it – balayage is a hot hair trend that has awed the beauty community like never before. That's because this A-list hair technique has proven to be a total hair game changer. The beauty of it lies in the fact that it gives a warm, sun-kissed appearance, making it appear supernatural, as if you were born this way!
Unlike traditional highlights, balayage doesn't give a patchy look at all, and even if it does, then it is more likely because of the wrong application. All of these reasons and more make balayage hair coloring a popular choice among both celebs and non-celebs.
However, like any other hair treatment, the process of balayage utilizes tons of chemicals which can be damaging for your hair in the long run. Therefore, it is necessary to look after your hair by following a strict hair care routine. For your healthy hair regimen, an important step is to use a good shampoo, specially designed for treated hair.
In this blog post, we have compiled some of the best shampoos that every woman with balayage hair must opt for. These hair color shampoos will do wonders to your hair, to say the least!
The Best Shampoos for Balayage Hair
1. Pro: Voke Touch of Silver Brightening Shampoo
Let's start off with the most affordable one – Pro: Voke Touch of Silver Brightening Shampoo, which you can easily find online or from any nearby supermarket. It is a purple shampoo, specially formulated for color-treated hair such as ombre or balayage.
One of the downsides of color-treated hair is that it starts to fade away – more so if you spend most of your time in the sun or outdoors. In such cases, you need a shampoo that can help keep the color intact, which is why we suggest using this amazing purple shampoo.
Use it once or twice a week and leave it on according to the recommended time given on the bottle and enjoy the results!
2. L'Oreal Expert Silver Shampoo
At times, balayage hair is a mixture of blonde and brunette and therefore, to keep this multifaceted hair color in its original form, it is essential that you look beyond your everyday, average hair shampoo. This is why we suggest you consider L'Oreal Expert Silver Shampoo! This high-end product boasts a rich and luxurious texture, which has a nice fragrance to it as well.
If you have gotten grey, white, or light blonde balayage, this silver shampoo will help enhance your color treatment to a whole new level, encouraging you to flaunt the final result. The shampoo is packed with anti-yellowing agents that prevent the hair from getting dull and brassy.
3. Matrix Total Results 300 ml
Click image for more info
 Leaning on toward a more mid-price range, Matrix Total Results Silver Shampoo is a thicker and more luxe shampoo than any other formula for colored hair.
Just a small amount of this creamy, velvety shampoo will be enough to thoroughly cleanse your highlighted hair; which means that less is more when it comes to using this product.  Matrix Total Results neutralizes yellow tones on grey or blonde hair, leaving cool violet tones to boost illumination.
Easy to use, washes, and leaves your hair naturally shining – what more could you ask for?
4. Matrix Brass Off Shampoo & Conditioner
Click image for more info
This is (hands-down) the best purple shampoo on the market, aiming to neutralize brassy tones and providing illumination to your colored hair. You can leave the shampoo on for two to three minutes for added toning as well. This works best on blondes, brunettes, and even red-haired people, too!
Did you know that Total Results Brass Off Conditioner consists of vitamin oil which is super nourishing for your hair? That's why experts recommend using both the shampoo and conditioner of the Matrix Brass Off Range. Cleanse your hair with the hair-softening shampoo, followed by its conditioner, and you'll notice a huge difference in the overall quality of your hair. Together, they will nourish, soften, and protect the dyed hair.
5. SheaMositure Raw Shea Butter Moisture Retention Shampoo
Click image for more info
The chemicals in hair dye for balayage can make your hair more porous; this means that it releases moisture too easily, resulting in brittle hair. If you are experiencing a lack of moisture in your hair, then this hydrating shampoo is just for you.
The main ingredients of this moisture-boosting formula include argan oil, shea butter, and sea kelp which are considered to be heavy-duty hydrating ingredients. They help restore damaged hair and protect it from further damage. Another great advantage of this shampoo is that it lessens dandruff and itchiness caused due to a dry scalp.
What makes it even better is that it is not only sulfate-free but cruelty-free too!
6. R+Co Television Perfect Hair Shampoo
Click image for more info
Color-treated hair often loses its shine as it tends to become dry and flaky. With dry, damaged hair, even your balayage doesn't appeal to the beholder, leading you to question whether you made the right decision to get your hair color treated. We want you to flaunt your balayage with confidence, and this is why we present you with the choice of investing in R+Co Television Perfect Hair Shampoo.
This shampoo not only provides a thorough sulfate-free wash but glimmering shine as well. It comes in a remarkable package with enhanced fragrance. The full-shine shampoo is made from juniper berry extract, which helps keep your hair super maintained, soft, and hydrated.
With the addition of glycerin bonds and babassu seed oil, the product cleanses the scalp and keeps hair follicles in an excellent condition. You'll be glad to discover that this vegan formula is not only sulfate- and cruelty-free but free of dangerous petroleum and parabens.
7. OGX Nourishing + Coconut Milk Shampoo, 25.4 Ounce
Click image for more info
Women who have had gotten balayage often complain of hair breakage, which is usually a negative after-effect of the color treatment. Since this treatment is done from the root of the hair, it is common to face hair damage as a prominent side-effect.
If this is what you are going through, you needn't have to worry because OGX Nourishing + Coconut Milk Shampoo is here to the rescue! Made from a strengthening formula, consisting of proteins from egg whites, coconut milk, coconut oil, this paraben-free shampoo helps the color-treated hair achieve illumination and softness.
Whether you have ever-so-lovely straight hair, curly or wavy hair, this budget-friendly shampoo works best for all kinds. And the bonus? It feels good and smells delicious!
8. Living Proof Perfect Hair Day Shampoo
Click image for more info
This chemical-free product was formulated to address all of the strenuous hair problems from hair damage to breakage to thin hair to dry hair. The users of this shampoo claim that its rich formula is 100% genuine; it keeps the dirt and oil at bay for a longer period of time, allowing the hair to stay super soft and cleaned all this while.
Owing to its mind-blowing formula, the shampoo has credited many awards to its name; the most notable one is the "Allure's Best of Beauty Award."
Apply it to your hair for a minute or two and rinse it with lukewarm water for excellent results. It is also available in the form of dry shampoo.
9. Nexxus Color Assure Shampoo
Click image for more info
All Nexxus products, including Nexxus Color Assure Shampoo, are made up of 90% proteins which helps bring the dead hair back to life. This protecting shampoo replenishes nutrients and ensures color vibrancy in your treated hair.
Packed with an exclusive protein infusion blend along with elastin protein and Quinoa, this color-protecting shampoo retains the shine and enhances vibrancy like no other shampoo. Use Nexxus Color Assure Shampoo to cleanse the treated hair and then rinse it thoroughly. Follow with its conditioner to keep essential proteins intact within hair fiber.
10. John Frieda Luxurious Volume Color Care Shampoo
Click image for more info
Is your hair color fading and hair volume decreasing? Look no further than John Frieda Luxurious Volume Color Care Shampoo.
Formulated with caffeine vitality complex, this color-care shampoo adds space between hair strands for greater and healthier volume. The formula is super gentle, which prevents the color from entirely fading away.
Each of these color-safe shampoos addresses common concerns that women with balayage hair have to put up with. Get yourself one of them and enjoy gentle, soft, and vibrant hair!