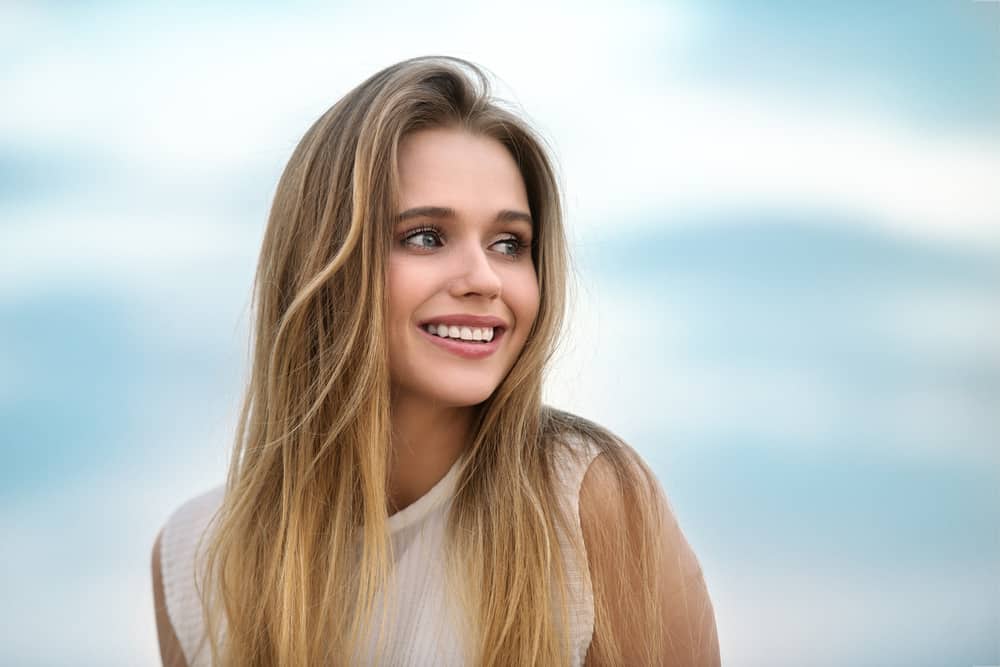 Dyeing your hair can be really fun and adventurous. It can be quite a refreshing change for people who want a new look. Previously, women used to be scared of hair dye since there were a lot of concerns about hair fall and damage. Companies have now developed products to protect the hair from any kind of damage. There are a lot of shampoos that are filled with nutrients to keep the hair and scalp well-nourished. This reduces the risk of hair fall.
Women were also concerned about the amount of hair dye they had to use to maintain the color of their hair. A lot of hair dyes just wash down the drain and fade away after a few showers. It is important to find ways to preserve the beautiful new hair color with the right color protecting shampoos. It makes no sense to spend a lot of money on new hair color and watch it fade in a few days. Re-dyeing your hair over and over again is also really harmful to the hair.
This is why we have compiled a helpful list of shampoos that are perfect for blonde hair. They leave your hair looking shiny, soft, and sexy.
History of Shampoo
Shampoo has originated from Colonial India and is derived from the word chÄmpo. It was originally meant to be a head massage with a hair oil to nourish and clean the scalp. The English started using shampoos in 1762. A Bengali entrepreneur, Sake Dean Mahomed, exported the shampoo to England. He sold thousands of bottles and even received praise from the Kings George IV and William IV.
Types of Shampoos for Blonde Hair
There are a lot of different brands of shampoo that have been produced to help you maintain a rich, vibrant color of your blonde hair.
1. Clairol Shimmer Lights Shampoo
Check Price
The Clairol Shimmer Lights Shampoo removes the dull yellow from any white or grey hair. This balances the color throughout the hair to a perfect shiny blonde note. There is no lingering residue of brassiness or yellow tones in the blonde hair. It reduces the dull-looking, pale yellow that appears when blonde begins to fade out. Instead, it replaces it with a rich golden color. It counteracts any ash-toned hair and faded highlights that come from worn-out hair dye. The shampoo refreshes and brightens your hair while also ensuring your hair is well-nourished.
2. John Frieda Sheer Blonde Color Renew Tone Restoring Shampoo
Check Price
Everyone wants to maintain the hair color that they have right after coming out of the salon. John Frieda Tone Restoring Shampoo has an innovative color correcting technology that works to balance out your hair. It creates a vibrant shade of blonde throughout the hair and enhances the soft gold highlights to make your hair look layered and natural. The shampoo guarantees a world of a difference in just three washes. It has an Optical Brightening Technology that reduces the damage to the hair color by UV light. It makes the blonde tones appear brighter, especially if they have been color treated. It also works to act as a neutralizer for brassiness. This makes the hair look more natural and layered. It restores moistures to the scalp which keeps the hair soft and supple.
3. Kevin Murphy Blonde Angel Wash
Check Price
The Kevin Murphy Blonde Angel Wash is perfectly designed to remove any trace of brassy tones. It is infused with Lavender that makes your hair smell wonderful. Lavender is also added since it nourishes the hair so that it looks brighter and softer. It has added optical brighteners which erase any sign of dull hair.
The shampoo prevents color stripping and maintains cooler tones of the hair. It has shea butter that hydrates the hair, reducing the risk of damage. It also has jojoba seed oil that nourishes the scalp and makes the hair naturally smooth. The addition of sunflower in the formula ensures that the shampoo is rich in oxidants and vitamins. It also protects the hair from environmental stressors, like heat, with its Astrocaryum Murumuru content. The shampoo has no paraben or Sulphate, and it is a cruelty-free product.
4. Pureology Perfect 4 Platinum Shampoo
Check Price
The Pureology Perfect 4 Platinum Shampoo is designed to revive any fragile hair and make it look supple, shiny, and beautiful. Any lifted or highlighted blonde hair is refreshed with this Sulphate-free shampoo. It is perfect for all shades of blonde since it is designed to make all tones of blond brighter. It protects the color of your hair while ensuring that there is no damage to the hair. The shampoo is highly rich in protein with natural ingredients like coriander, lemon, and chamomile extracts. These ingredients make the hair appear brighter and enhance the natural shine. It has also has a brilliant, calming scent of vanilla to provide soothing aromatherapy.
5. Tigi Dumb Blonde Violet Toning Shampoo
Check Price
The Tigi Dumb Blonde Toning shampoo is designed for chemically treated hair. It reduces any frizz or flyaway hair, which makes your hair look naturally soft and supple. It has an amazing color protecting formula that prohibits the hair from turning yellow or dull. It combats the brassy tones that blonde hair can develop if they are not properly maintained. The purple toning pigments in the formula increase the depth of cool tones to make sure your hair looks bright. The shampoo has a lovely scent of tropical scents to wake your senses and energize you. It is only supposed to be used once a week, which means it is a cost-effective solution to protect blonde hair.
6. Keratin Complex Blondeshell DeBrass & Brighten Shampoo
Check Price
The Keratin Complex Blondeshell DeBrass Shampoo is a really gentle shampoo specially designed for chemically treated blonde hair. It is designed to maintain a natural brightness in the hair to create the perfect shade of blonde. It neutralizes brassy tones in the hair so that the whole look is balanced and sleek. The violet pigments in the shampoo act as a color corrector, which reduce over-possessed colors like gray, silver, and white shades.
It fights fading with natural ingredients such as chamomile. Such ingredients enhance the tones of blonde hair to make the hair look natural. The amino acids and keratin in the formula make the hair more resilient to any kind of damage. The avocado oil is added to nourish the scalp with essential nutrients and vitamins. This boosts the health of the hair so that it remains supple and silky.
7. Drybar Blonde Ale Brightening Shampoo
Check Price
The Drybar Blonde Ale Brightening Shampoo is perfect for all types of hair. Whether your hair is tightly coiled, curly, wavy, or straight, this shampoo will work for you. The formula is designed to be gentle on your scalp and hair so that it reduces any damage from the chemicals in hair dye. It enhances the cool tones of the hair so that any faded, dull color doesn't peek through.
It is designed to clean the hair and scalp without stripping the color or moisture. This makes the hair look vibrant and healthier. It uses chamomile extract to improve the tones of the hair so that it appears shinier. The Keratin in the hair is also rich in proteins, which reinforce the structure of the hair. This reduces chances of hair fall and damage.
8. Redken Blonde Idol Shampoo
Check Price
The Redken Blonde Idol shampoo is a color-depositing shampoo designed especially for blonde hair. It tones the hair so that the blonde color looks bright and natural. It has ultraviolet pigments that correct the dull yellow or brassy tones of the hair. The shampoo helps to reduce the number of appointments you may need to keep your hair bright and fresh.
9. R+Co Sunset Blvd Blonde Shampoo
Check Price
The R+Co Sunset Blvd shampoo makes the blonde look brighter since the brassy tones are neutralized. Brassy tones may make the hair look dull and yellow instead of a vibrant shade of blonde, which is why it is important to target them. The shampoo also revitalizes your hair by nourishing the scalp and hair with a coconut cleanser. This process enhances the quality of the hair by gently remove the impurities stuck to hair without stripping it of any natural oils. It makes the hair more manageable since it improves the shine and body of the hair.
10. Paul Mitchell Platinum Blonde Shampoo
Check Price
The Platinum Blonde Shampoo by Paul Mitchell is designed to maintain a rich hair color for chemically treated blonde hair. It has a violet tint that corrects any yellow or dull color of white or grey hair. It combats brassiness so that your hair is a balanced shade of natural looking blonde. It keeps your hair hydrated and scalp moisturized; this makes the hair have a healthy shine and softness. It leaves behind gorgeous, blonde hair that you may not get from any other product. It is free from harmful substances like paraben and is a vegan product.