Stay on top of the trend by sporting a permed hairstyle but be sure to follow the right hair care maintenance by using only the trusted shampoo and conditior for permed hair.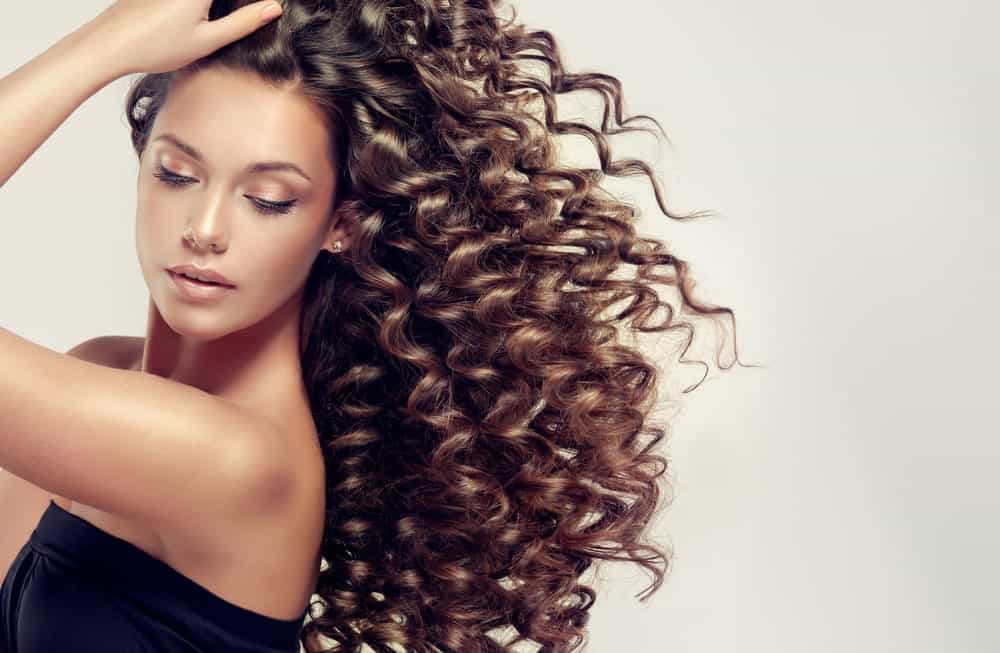 With the surprising return of the perm, celebs and non-celebs alike are rocking this super stylish trend all over the globe. Short for a permanent wave, a perm refers to the process of chemical reactions that create a permanent hair wave.
Gone are the days when a perm had to be just one of those giant, bouncy curls that screamed go big or go home; over time, this versatile hair look has been styled in a number of ways from a bushy perm to beachy-waves perm to relaxed waves perm to Mohawk perm, and the list goes on and on. While a perm is the latest hot trend that looks wonderful on every face shape, thanks to its several types, it is undoubtedly quite a high-maintenance hairstyle.
In order to enjoy a healthy and striking perm, effective care measures need to be taken on a daily basis. On top of the permed hair-care maintenance is the use of shampoo and conditioner, formulated specifically for this unique hair type. If you have recently gotten your hair permed or boast a natural perm, here is a list of shampoos that you should consider to maintain your precious curls/waves.
1. Natural Every Day Shampoo by Playa
Every day Shampoo by Playa is for ordinary days but boasts extraordinary properties. Its formula is made from real coconuts which help cleanse the hair of all the dirt and excess oil, nourishing your curly locks with hydration all the while. The coconut cleanser, besides moisturizing your hair, promotes volume and thus healthy hair growth.
This natural detoxifying hair product is ideal for all chemically treated hair, especially permed hair. Since it consists of natural ingredients like coconut oil, it is super gentle to your hair and keeps the scalp from drying out.
The selling point of this coconut hair cleanser is its amazing feature of being paraben, sulfate, and cruelty-free.
2. Hydrate & Conquer Shampoo by Original Mineral
Those of you who have gotten their hair permed may require paying extra attention to their hair as chemically treated perms need additional care as compared to natural ones. One of the common problems that women with chemically permed hair go through is dried-out locks. Dry hair is often the result of the lack of moisture. The best solution to increase the pH level of your hair is to go for Original & Mineral Hydrate & Conquer Shampoo.
This hydrating formula is packed with Tasmanian sea kelp which is super rich in nutrients like vitamins A, B, C, E, and several kinds of amino acids. Owing to its enriched blend of ingredients, the product not only hydrates your curls but strengthens and elongates them as well.
3. Orchid Bliss Shampoo by White Sands
Keeping your hair healthy after undergoing hair treatments like a perm can be a huge feat in itself. To make it easier for you, we suggest using Orchid Bliss Shampoo by White Sands. Available in the soft-cleansing formula, this revitalizing shampoo is designed to keep your hair healthy and shiny at all times. This sulfate-free product aims at repairing damaged strands by restoring oodles of proteins in them.
In addition to repairing damaged, thin hair, Orchid Bliss ensures the maintenance of pH level, leaving your hair sleek and shiny after a nice wash. Rest assured, the ingredients used in the formulation of this shampoo are all natural and botanical. They have to first meet the highest quality standard before becoming part of the product's formulation process.
The bonus: it is a color-safe shampoo, designed to keep your dyed or highlighted perm as vibrant as day.
4. Recovery Shampoo by Virtue Labs
Considering the level of damage your hair has to endure after the perm treatment, it is only fair to use Recovery Shampoo by Virtue Labs. Winner of the Best of Beauty Allure Award in 2017, this nourishing shampoo helps cleanse and replenish your dry and damaged hair by restoring its lost protein bit by bit.
The ideal way to use this protein-based product is by taking a small amount of lather between the palms of your hand and then applying it to wet hair. Gently massage it into your scalp and hair strands. Rinse with cold water and follow it with a Virtue conditioner for the best result.
5. L'Oreal Series Expert Curl Contour Shampoo
Made essentially for curly or wavy hair like a perm (both natural and salon-made), this formula helps in maintaining your stunning ringlets all the time. This way, you don't have to rely on curlers for frequent touch-ups.
With the addition of super healthy ingredients like glycerin oil, grape seed oil, sodium hydroxide, and citric acid, this lightweight formula enhances the quality of curls by keeping them in good shape. The good amount of aqua and sodium hydroxide in this curl contour shampoo help generate hydration in your hair. This, in turn, promotes healthy hair growth and shine.
After a good hair wash with this lock-nourishing product, the curls are left soft and unruly. You can also use this shampoo if you have straight hair and are planning to curl it.
6. Frederic Fekkai Moisturizing Shampoo with Shea Butter
Is your perm frizzy and unmanageable? If yes, then don't worry because we have just the product to tame your thick, wild locks. And that's none other than Fredrick Fekkai's Moisturizing Shampoo! Packed with the goodness of shea butter, this rich conditioning shampoo makes your hair glossy, smooth, and manageable.
In addition to shea butter as the active ingredient, the enriching formula consists of sweet almond protein – a liquefied protein obtained from almonds. This type of protein acts as a moisturizing agent, elevating the pH level of your hair and strengthening your hair roots.
Apply it to your damp hair and massage it will for revitalizing experience. Rinse thoroughly and comb your hair for proper cleansing.
7. Strictly Curls Curl Defining Shampoo by Marc Anthony
This curl defining shampoo is composed of deeply hydrating and strengthening ingredients like vitamin E, shea butter, and hydrolyzed silk. Owing to its rich, luxurious formula, the product effectively treats split ends and damaged hair as it infuses them with excessive moisture and natural oils.
Frizz tends to ruin permed hair, which is yet another reason for you to consider Strictly Curls Curl Defining Shampoo. The multi-beneficial product eliminates unwanted frizz, leaving your hair soft, bouncy, and lustrous.
With a sulfate-free formula, this deep gentle-cleansing shampoo nourishes your locks from inside and out and redefines curls with its frizz-free and voluminous look. Use this curly hair formula and sashay away all of your styling creams and hydrating masks for good!
8. Ultra Rich Moisture Shampoo by Macadamia Professional
Made from the exclusive pro-oil complex of macadamia, argan oil, and mongongo oil, this moisture-packed shampoo is specially designed for coarse hair texture. It provides a superior level of hydration to the hair and scalp, strengthening the hair and promoting healthy hair growth.
One of the distinguishing features of this hydrating product is its ability to combat frizz and maintain the locks' original curl pattern and texture. Often times, environmental pollutants damage the curls and turn hair frizzy. But with the use of Ultra Rich Moisture Shampoo, hair cuticles remain intact and frizz at bay.
Always apply a small amount of creamy lather to wet scalp and hair and massage it thoroughly. Don't forget to follow with Ultra Rich Moisture Conditioner.
9. TruCurl Curl Perfecting Shampoo by ColorProof
An increased level of humidity can weigh down the curls; but with TruCurl Curl Perfecting Shampoo, you can fight against this unwanted effect of humidity right away. The shampoo is a replenishing blend of hair-nourishing ingredients such as sugar cane, camellia, grapeseed oil, Abyssinian, and seaweed.
Together, they help keep your perm in the best pattern and texture, just as you see in TV commercials! An added benefit of this curl perfecting formula is its effectiveness on color-treated hair, allowing the color to stay intact and fresh like ever before.
10.  Pure Honey Moisturizing Dry Defense Shampoo by Creme of Nature
Looking for an affordable shampoo to restore your damaged permed hair? Look no further than Pure Honey Moisturizing Dry Defense Shampoo.
This sulfate-free formula helps rebuild dry, broken locks by cleansing and detangling them. Many washes will result in strong and healthy hair with a touch of illumination.
So what are you waiting for? De-frizz, redefine, re-hydrate, and strengthen your permed hair by investing in any of these gentle perm-boosting formulas.