It's fun to experiment with your hair by adding weaves but be sure to take care of them by using only the right shampoo guaranteed to maintain your hair's vitality. Find out the top shampoo options for weaves today.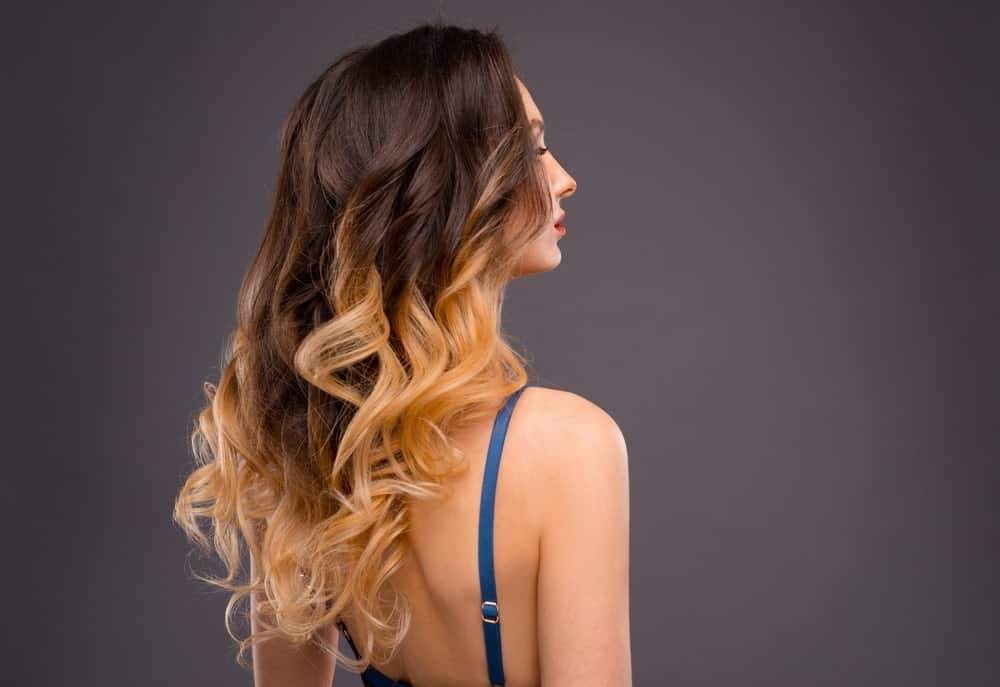 Experimenting with your hair (and that too right in the vicinity of your home!) has become a lot easier – all thanks to the technological advancements and explosive growth in the beauty industry. Whether it is applying a wig or maintaining your wig/weave, everything can easily be achieved through DIY if you know how to work it like a real pro.
Sure, getting a weave may be a piece of cake but maintaining its vitality isn't. Most women complain about how weaves damaged their natural hair just because they weren't careful enough. For example, if the braid over which a weave is sewn into is too tight, it can adversely affect your hair quality. Women have shared their experiences of how braiding their hair the wrong way resulted in the breakage of their hair.
If you have recently gotten a weave and are looking for a solid hair care routine, you have landed on the right page. The most basic and important step of weave maintenance is to use a high-quality shampoo. Bear in mind that not every shampoo that you come across on a TV ad or on the shelves of a supermarket works best for hair weaves. Since weaves are a type of hair extensions, they need unique types of shampoos which we have compiled in this blog post. Have a look!
1. Organic Root Stimulator Olive Oil Creamy Shampoo
When you get a new weave, it always feels nice and fresh. Your hair looks good, so you feel good too. However, not shampooing it every 7 to 14 days can make it dry and dirty, and that's the least you would want. That is why it is important to get your hands on a reliable hair shampoo that keeps your weaves healthy and moisturized. The good news is that the Organic Root Stimulator Olive Oil Creamy Shampoo can help you achieve your goal.
The product not only moisturizes the hair but neutralizes and detangles it as well with the primary aim of leaving it soft and easily manageable. Owing to its remarkable active ingredients including olive oil and aloe vera, the hair stays hydrated for a long time. The presence of vitamin E protects the hair from drying out as it gives a good amount of sheen to it. Plus, the addition of fatty acids in the rich olive oil directly nourishes the scalp.
A pro tip: Apply a generous amount of this shampoo to your wet hair and let it stay on for 2 to 3 minutes and then rinse properly. Don't forget to towel dry your hair!
2. Giovanni Tea Tree Triple Treat Invigorating Shampoo
If there is a brand that is downright perfect for hair weaves, it has to be (hands-down) Giovanni. Out of all the shampoos and conditioners that Giovanni offers for hair weaves, we have picked out the best one for our list of the best shampoo options for weaves – Giovanni Tea Tree Triple Treat Invigorating Shampoo.
The shampoo helps you get rid of all the build-up accumulated in your scalp, leaving it clean and fresh. Its thorough application can prove to be quite soothing as it is incredibly stimulating for both your hair and scalp. By the end of your hair weave wash, your extensions will look so much cleaner and rejuvenated that you will be totally mesmerized by the overall result.
If for some reason, you can't get this shampoo, a good alternative is the Giovanni Smooth as Silk; it is equally good! To wash your weaves with this shampoo, you will need to fill half of a nozzle tip applicator bottle with it and the rest is cold water. Add an ounce of your favorite essential oil – tea tree, eucalyptus, or peppermint. Mix well and apply the shampoo on your scalp generously and then all the way to the tip of your hair extensions. This will easily cleanse the hair weaves without making them a tangled mess. Once you have thoroughly applied the shampoo, rinse your hair with lukewarm water and tada!
3. Organix Coconut Milk Shampoo and Conditioner
The product's ingredients alone are enough to back the product's potential to strengthen and moisturize the hair weaves. This rich shampoo is widely famous for its highly-nourishing ingredients which primarily includes coconut oil, whipped eggs, white egg proteins, and of course, coconut milk. Owing to this exotic formula, there is all the worth-it hype surrounding this shampoo for weaves.
Most renowned hair experts recommend using Organix Coconut Milk Shampoo and Conditioner due to its deliciously scented, creamy, and nourishing blend. While other types of shampoos may use a plethora of additives that may have side-effects, this shampoo is completely organic. Its all-natural formula makes it totally chemical-free and hence, less harmful for your hair.
It should be noted that Giovanni Cosmetics uses ingredients that include vitamins, minerals, herbs, proteins, and essential oils only. The company firmly believes in the use of the most original and purest formulas, which is why they have made a product that is a testament to that precisely.
The weekly use of this shampoo will help remove all traces of dirt and oil from your scalp and hair, and elevate scalp circulation. This will lead to the strengthening of your hair weave and getting rid of any signs of dry scalp. Unlike other regular shampoos, the scent of this product is quite mint-like. Due to the addition of tea tree oil, the shampoo will make you feel pleasant and provide cooling effects to your scalp.
Once you have thoroughly washed your hair with this natural hair weave product, moisturize it with its conditioner to keep the locks looking shiny and smooth.
4. Nexxus Therappe Moisture Shampoo
Most shampoos contain harsh ingredients that might end up damaging your hair weaves, which is why interested consumers must look for the kinds of shampoos that are composed of gentle ingredients.
Nexxus Therappe Moisture Shampoo is specifically formulated to protect your hair weaves from harmful chemicals, sunrays, and pollution. It is gentle to the scalp and gives just enough lather without weighing your hair down.
If you have colored hair weaves then this will be the shampoo you will keep going back to, as it is best for colored hair. Some shampoos claim to be great for dyed hair but after a few uses, your hair color starts to fade away. However, this is not the case with the Nexxus Therappe Moisture Shampoo. It cleanses the weaves without ruining the overall hair quality and color.
It also happens to be a light scented shampoo that is a miracle on dry hair, as it keeps it moisturized, silky, and smooth. If you are trying to restore your weaves' health for quite some time and feel that no product seems to be working for you, the Nexxus Therappe Moisture is the one you need to consider.
Bonus: It is super affordable and easily available online or at any grocery store, supermarket, or beauty salon!
5. Brazilian Keratin Therapy Shampoo
Bring new life to your weaves with the blend of four exotic ingredients – coconut oil, keratin proteins, butter cocoa, and avocado oil. Each of these ingredients possesses so much potential to provide goodness to your hair. Keratin oil mainly consists of keratin – a necessary protein for hair. It helps make the hair thick naturally which in turn strengthens it, making it less prone to damage and breakage.
On the other hand, coconut oil is popular for faster hair growth with the help of essential vitamins and fatty acids. The benefits of butter cocoa and avocado oil are no less. The addition of butter cocoa into the shampoo helps keep weaves soft and silky. After a couple of weeks, hair weaves tend to dry out but with the daily use of this shampoo the chances of dry weaves lessen up considerably.
The user must apply the shampoo to wet hair and massage it well into the scalp; all the way to your hair ends. Next, rinse the hair properly and then finish it by conditioning your hair using a Brazilian keratin therapy conditioner.
Contrary to popular belief, weaves are easy to take care of only if you follow a rigid hair care routine starting with the use of any of these great shampoos!