From ribbons and bows to barrettes and headbands, hair accessories have been around for centuries and are a great way to dress up even the most mundane outfit. Hair accessories have been used by both men and women for centuries, some dating back to prehistoric time periods.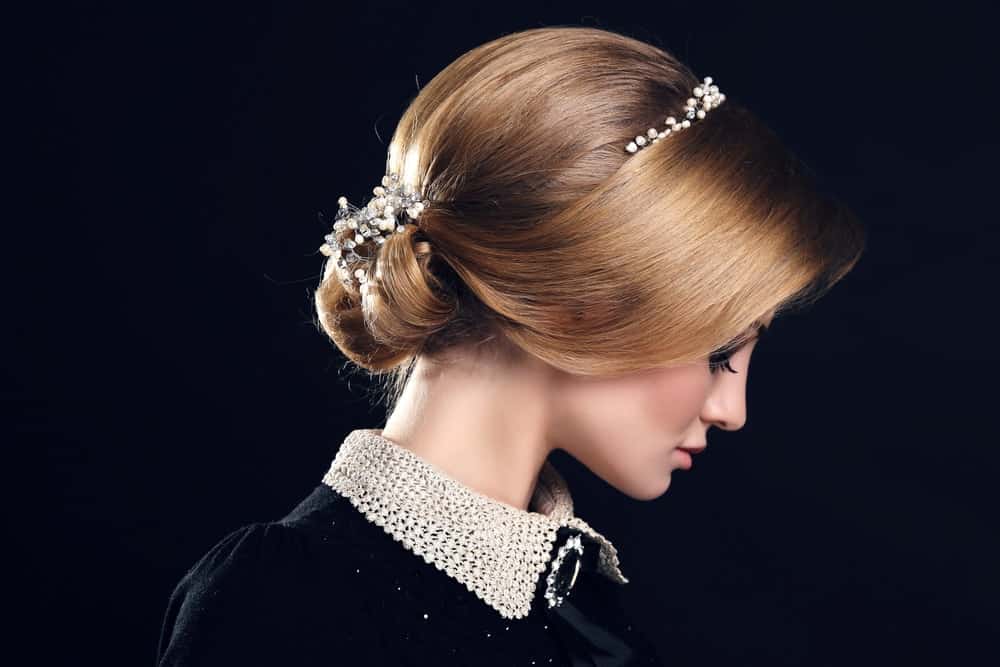 From ribbons and bows to barrettes and headbands, hair accessories have been around for centuries and are a great way to dress up even the most mundane outfit. The right hair accessory can make you look like you have it all together even when you do not.
You can choose hair accessories that match your outfit or simply draw attention away from the clothing you are wearing. You can use them to accentuate the theme of an event you are attending or to celebrate a holiday. Almost always, brides wear some sort of hair accessory on their wedding day to make them look even more radiant.
Hair accessories are not just for show though. They serve a purpose in holding your hair in place for a variety of reasons. For example, if you are a waitress or a cook, the last thing you want to happen on your watch is that a customer finds a hair in their food. One way to prevent that from happening is to use a hair accessory to hold your hair back away from your face and so it is not hanging over the food you are cooking or serving to customers.
There is an array of hair accessories you can use for this purpose, including hair clips, ponytail holders, and scrunchies. You can also use a hairpin to hold a bun in place or to keep your bangs from falling out of your ponytail.
Hair accessories are not a recent item for people to use in a variety of hairstyles and for an array of reasons. They have actually been around for many years, dating back to as early as the prehistoric era. Back then, they were known as hair ornaments.
The Greeks and the Romans created flower crowns and the Greeks even used those, and still do today, in wedding ceremonies for both the bride and the groom. Single-pronged stick hairpins were also one of the first hair accessories used and Native Americans created headdresses for their ceremonies from bones, feathers, and flowers.
Ancient Egyptians created combs for their hair from wood during the Bronze Age and during the same time period, Japanese women sported kogai pins that were supposed to ward off evil spirits. Welsh woman boasted gold lockrings in their hair.
Cloth hair ornaments can also be traced back to early civilization. An example is the braided fabrics that were worn in the hair of Mayan and Aztec women and girls. Headbands made from cumbi cloth and other headdresses were worn by Incan women and girls while French women enjoyed tying their hair back with hair ribbons in 17th-century France.
Hair accessories are not just for women and girls. Mesopotamian men wore headbands, both American and European men in the 17th and 18th centuries wore hair bows and ribbons and some modern men today wear their hair in what is referred to as a man bun. Many others who wear their hair in a longer style tie it back while working or even braid it.
Here is a list of the most popular hair accessories used by people in today's world that includes interesting facts about each one:
Headbands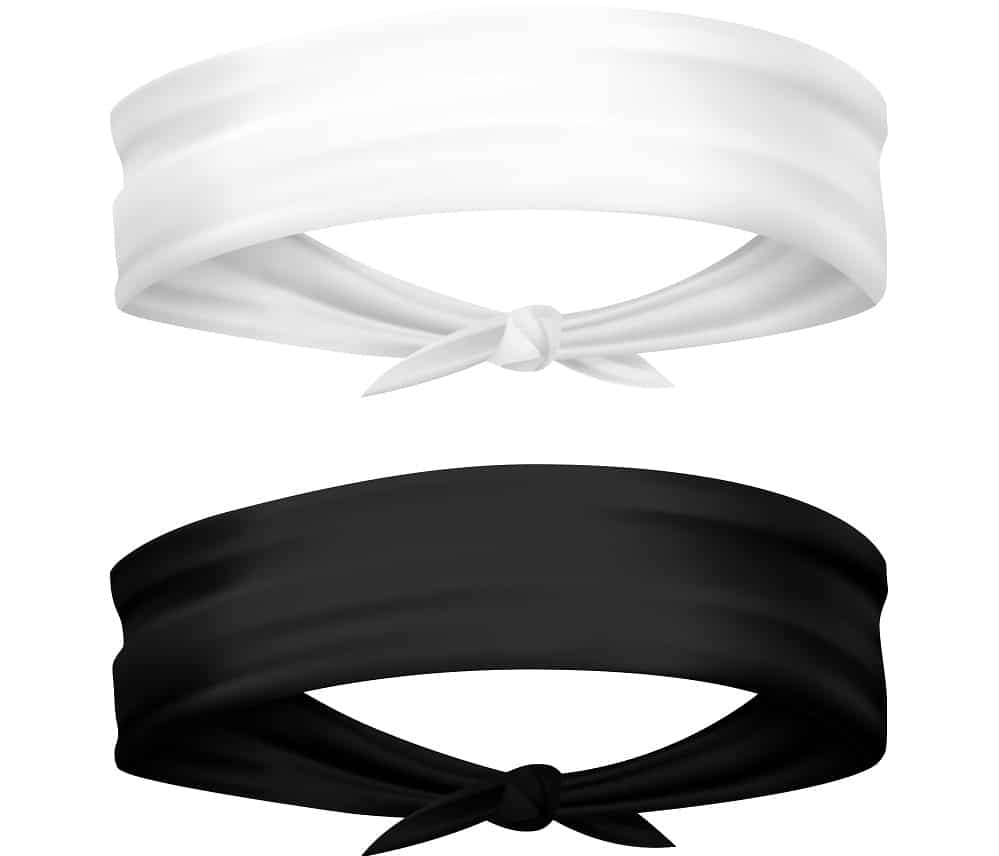 The headband is a wonderful hair accessory in the fact that it allows you to pull your hair back away from your face in a stylish, pretty way. Some are created to wear around your forehead while others are worn on top of your head. Headbands have been around since the pre-historic age and when many think of the first ones, they think of the Native Americans who wore them.
The Greeks and Roman wore them, not only for show or to pull hair back from the face, but to incorporate in religious ceremonies, such as weddings. The Greek people still wear them during their wedding ceremonies, both the bride and the groom, as a symbol of the crowns made of flowers that Jesus used when he walked the Earth.
Some headbands are made of a material that stretches easily and fits snuggly into place while others can be made of plastic or metal. These headbands fit over the head, work great at keeping hair in place, are very stylish, and will keep their shape. The ones made of softer material are more comfortable to wear but the others are more stylish and will hold your hair in place better.
Whether you are wearing a headband to keep hair out of your face while you work out or do physical labor or use one to dress up your outfit and keep your hair in a certain style, they are a great option to use.
Sweatbands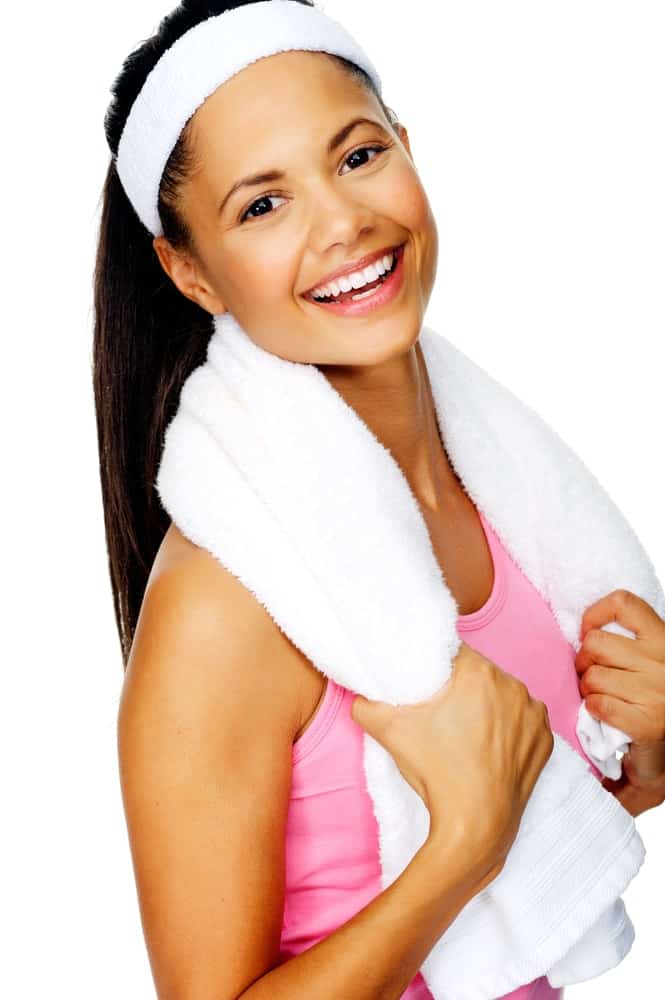 Although sweatbands are created very similar to the design of headbands, they are normally made of thicker and absorbent material since they are used to keep not only hair away from the eyes but sweat when you are working out hardcore. Nothing is worse than when you are running, jogging, speed walking, or even mowing the lawn on a hot day and sweat drips into your eyes, making it hard to see what is in front of you.
While headbands have been around since the ancient Greeks used them in 475 BC, sweatbands are a newer option and became very popular in the 1980s after they were worn as part of Valley Girl outfits. Olivia Newton-John always comes to mind when people think of sweatbands since she wore one in her popular video for the song, "Physical."
Hair Pins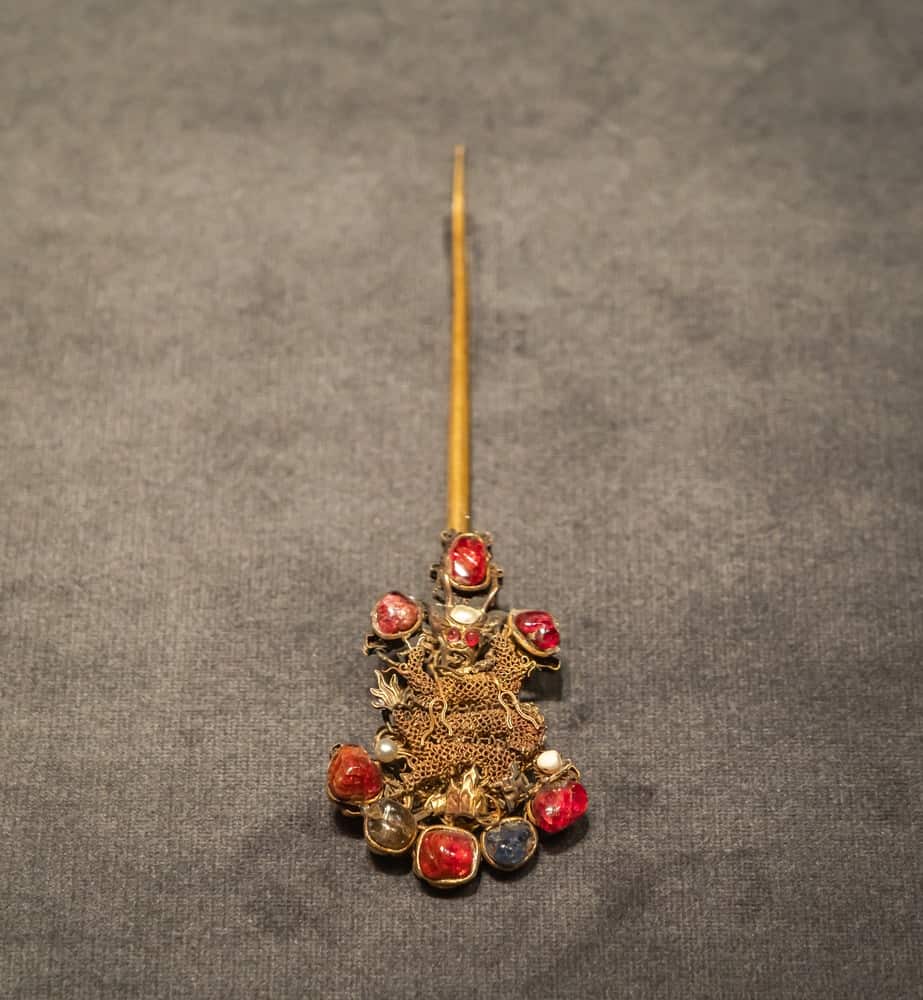 Hairpins date all the way back to the Bronze Age which happened between 4000 and 3000 B.C. The reason we know this is because they were found in archaeological excavations from that time period. The ancient hairpins were used as important decorative features to enhance hairstyles for women but also were practical in holding hair in place.
The ancient Egyptian, German, Roman, and Greek women all used hairpins and at first, they were made of bone and wood but later were created from precious metals and dressed up with engraving and gemstones along with various techniques.
There is an array of different styles and shapes of hairpins but their main purpose is to keep the person's hair in place. They are a long device that is highlighted with some kind of decorative piece attached to it. Many brides wear hairpins in their buns to create a beautiful look for their special day, for example. Straight hairpins are commonly referred to as hair sticks while the ones that are curved are known more often as hairpins.
Bobby Pins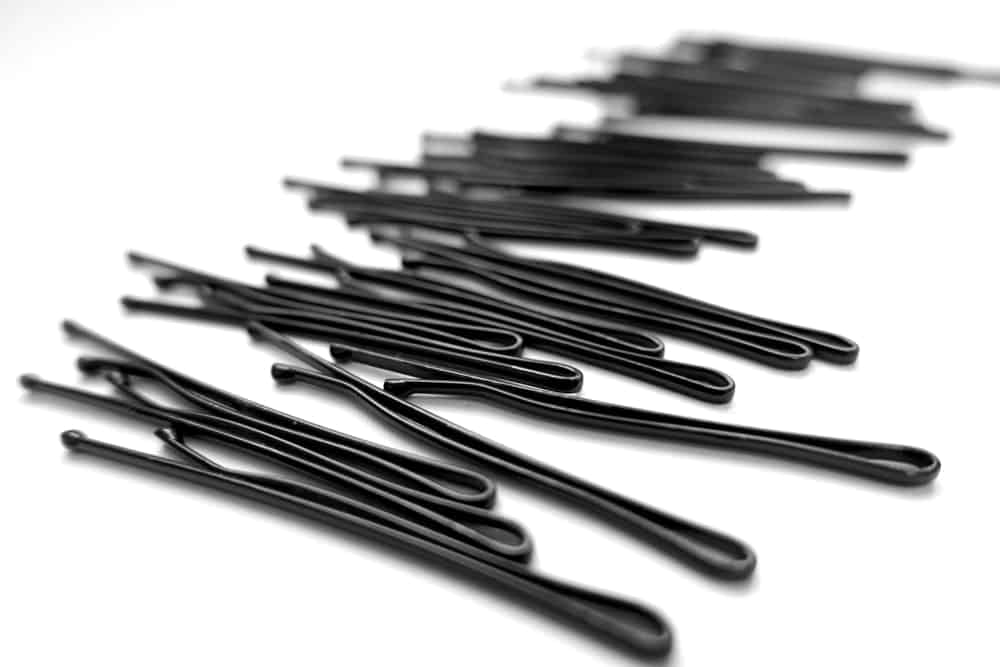 Bobby pins are the most popular hair accessory and are a play-off of the original hairpins. They were created by Luis Marcus. He was a San Francisco–based cosmetics manufacturer and came up with the idea for bobby pins after World War I when the "bob cut" or the "bobbed hairstyle" became extremely popular with women across the world. Although Marcus almost named the pins after himself, he gave them the namesake of the famous hairstyle instead.
Instead of having a straight shape like hairpins, the bobby pin is basically bent in half to form a crook that helps in keeping hair in place. Bobby pins are available in an array of sizes and lengths as well as colors, although the basic black is the most widely used color. Bobby pins are easy to use as they are flexible and can be inserted into their hair wherever you need them.
They close on their own after they are placed in your hair and their holding power is very long-lasting. Not only are bobby pins used for hairstyles, but they are also used for a variety of other things, such as securing the loose end of a belt, fixing the hem on a pair of pants, or keeping the spot where you left off in the book you are reading.
Barrettes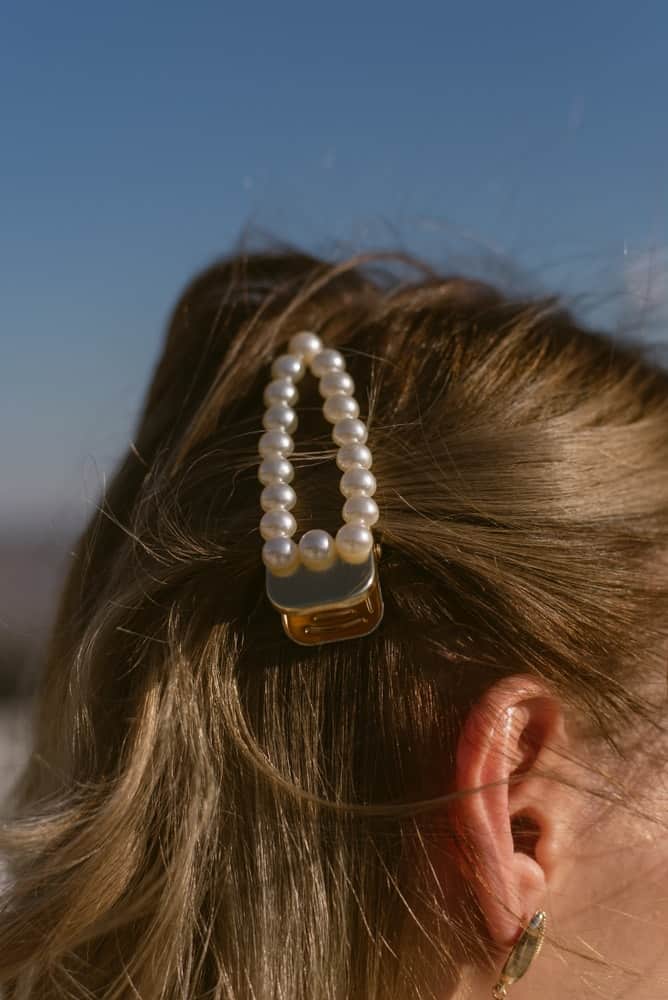 Barrettes are another play off of the original hairpins. They come in a variety of styles, shapes, and decorative options and work great for holding hair in place. They are easy to use and can dress up a hairstyle in seconds. The name barrette stems from the French word "barre" since it is, in essence, a small bar that is placed in your hair. Most barrettes are made of metal but some are made from plastic.
Barrettes created for little girls tend to be made of plastic because they are easier to get in and out of the hair and more comfortable for thinner hair. Barrettes have been around for centuries and will be around for a long time in the future since they are pretty and practical for holding hair in place and embellishing a multitude of hairstyles.
They are even worn as a decoration in short hair to simply jazz up the hair or to make an outfit look more polished and pulled together. They are also great for holding bangs off your face, especially when you are attempting to grow your bangs out and are at the horrible in-between stage of the process.
Hair Ties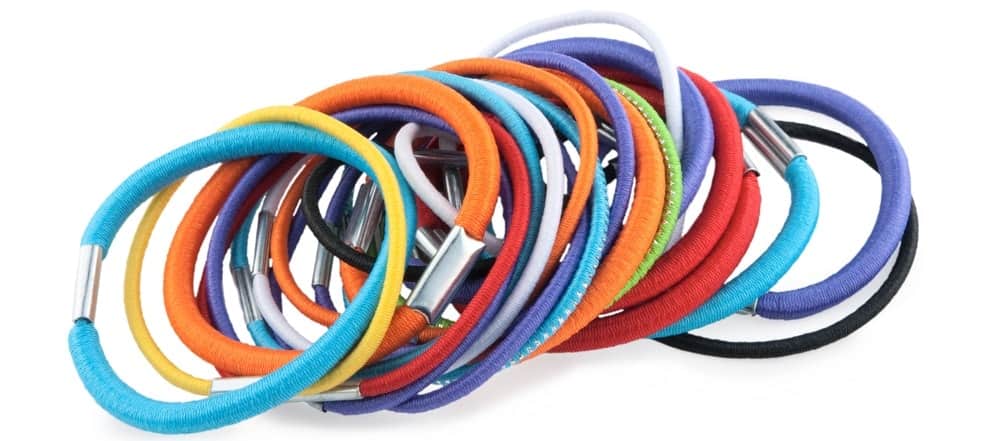 While early hair ties were made of leather, the ones on the market today are much easier to use. The leather ones were hard to manipulate when attempting to tie hair back into a ponytail but the ones used more often today are of materials that stretch more easily. Another word used to describe hair ties is hair elastics because they are stretchy and so much easier to fit around the hair and hold it in place.
Rubber hair ties became popular in the early part of the 19th century and were heralded as a great invention due to their ease of use. Hair ties come in a wide variety of sizes and colors and are very affordable. They can be placed around a ponytail in mere seconds and are used by both men and women to hold ponytails, pigtails, and braids in place.
Scrunchies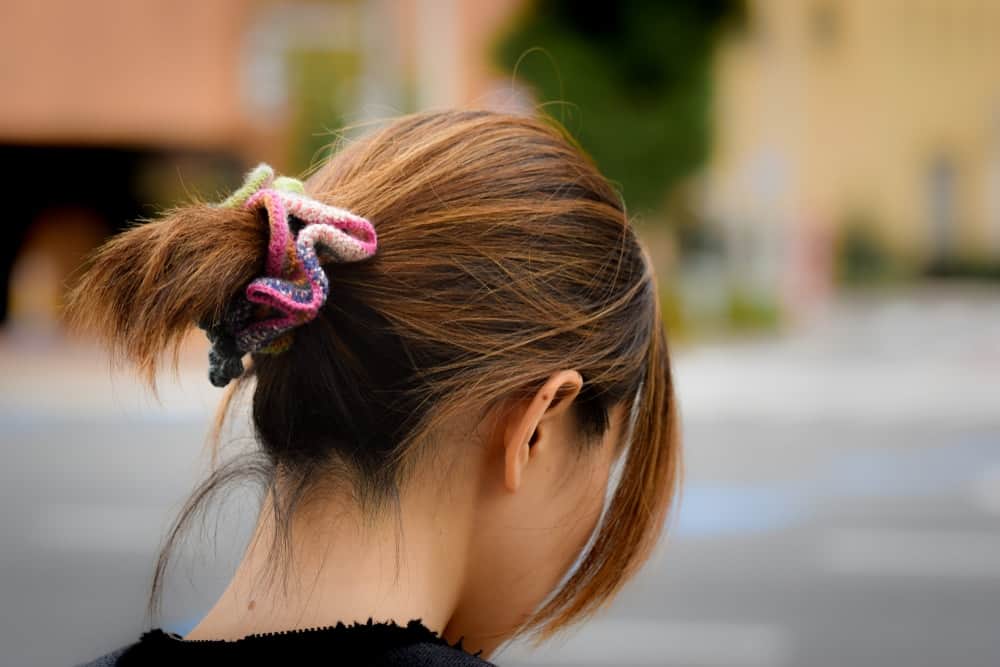 Scrunchies are hair ties that are covered in fabric to create a bulkier, colorful, more noticeable hair tie. This version of a hair tie is prettier and easier on your hair. Scrunchies can be used to dress up your outfit while holding your hair in place. They became popular in the 1980s after being patented by Rommy Revson in 1987. Their popularity waned for a short period of time but in 2010, they made a comeback and are more popular than ever for today's women.
Ribbons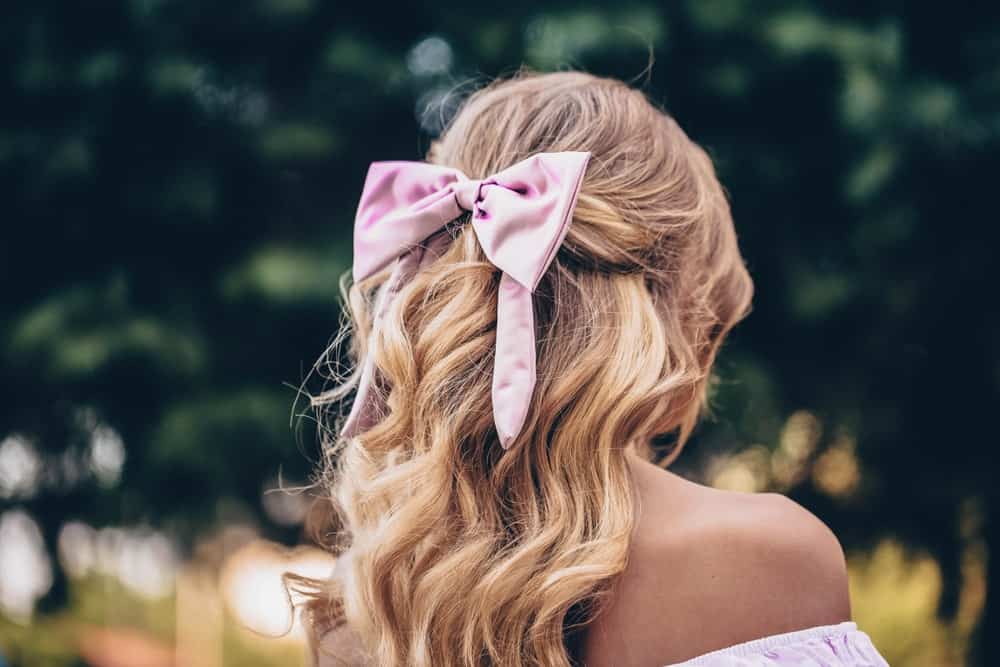 Hair ribbons have been around for centuries and have different meanings, depending on the time period and culture. You can find evidence of the use of hair ribbons in virtually any time period dating back to the ancient Greeks, Egyptians, Aztecs, and Sumerians. At the Metropolitan Museum of Art, you can find a set of Sumerian hair ribbons that are made of gold and date back to 2600-2500 B.C.
While earlier versions of hair ribbons were worn to keep hair away from a person's face, they were also used to enhance the person's looks and style. Hair ribbons can be used in a variety of different ways and available in a slew of different colors, styles, and varieties.
Ribbons can be used at the end of braids to add a pop of color and texture, to simply help hold hair back away from the face, or as an added feature to a ponytail or a bun. While ribbons can help hold hair into place, they are normally used in conjunction with a barrette or bobby pin since ribbons tend to be made of a material that is slick and they can easily slide out of your hair.
Some people opt to glue the ribbon to a hairpin before placing it in their hair to ensure the ribbon does not end up on the ground someplace. Ribbons are a great way to jazz up any hairstyle or outfit and can also be incorporated into costumes for plays or Halloween.
Side Hair Combs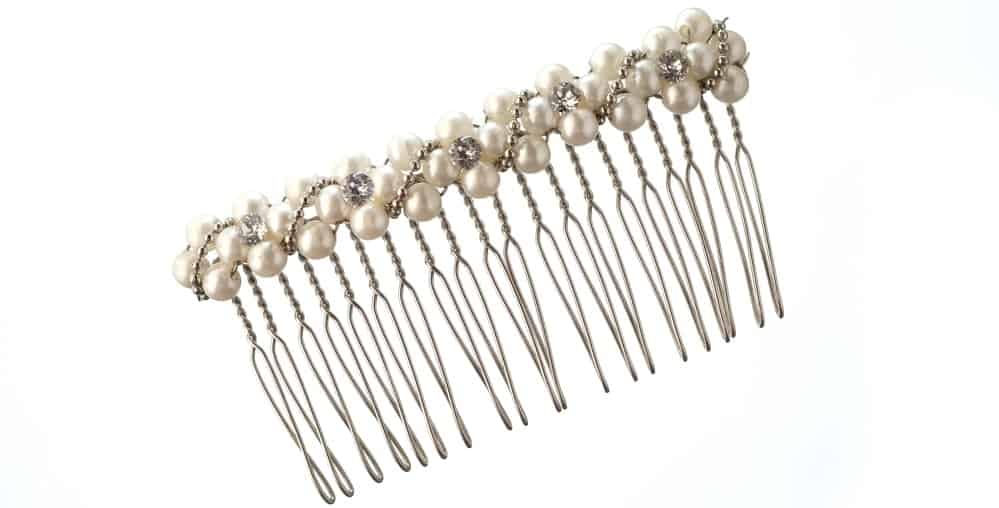 Side combs for your hair have been around for years and while the original ones were used for combing the hair out, the smaller versions are designed to stay in your hair and hold it in place. They are many small versions of a regular comb and can be accessorized to match any outfit or fit with any occasion or celebration.
These hair side combs were made popular back in the 1970s by movies, such as Saturday Night Fever, in which one of the main characters wore one to hold back her hair on one side of her face. They can actually be worn anyplace on your head to hold the hair in place or as a decorative feature in a bun or up-do.
Tiara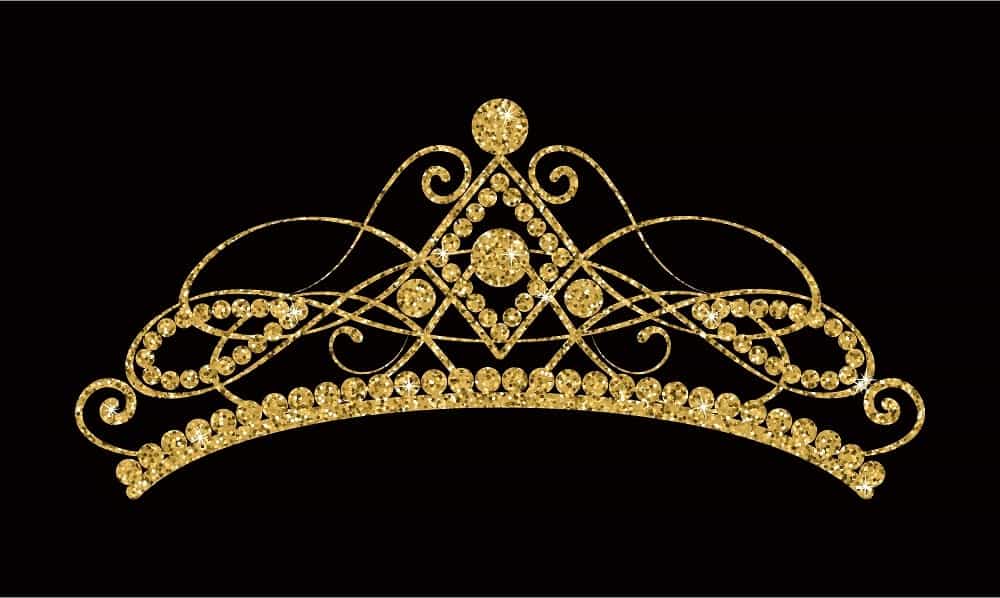 If you want to really make a statement with your hairstyle, add a tiara. This hair accessory will have you walking into a room like a boss as it commands attention. Tiaras are very similar to a crown and simply rest on top of your head or around a bun or up-do. They are normally very embellished with sparkly highlights, including rhinestones, diamonds, or glitter.
They reflect the light and will draw people's eyes directly to the tiara and to you. A tiara is normally held in place with bobby pins and is very popular for weddings, special dances, and for some, simply going to the grocery store.
They are created for women as well as little girls and have been around for centuries. The name tiara is actually a Persian word and the name first was used to describe the high-peaked head-dresses that were worn by Persian kings.
Bun and Crown Shapers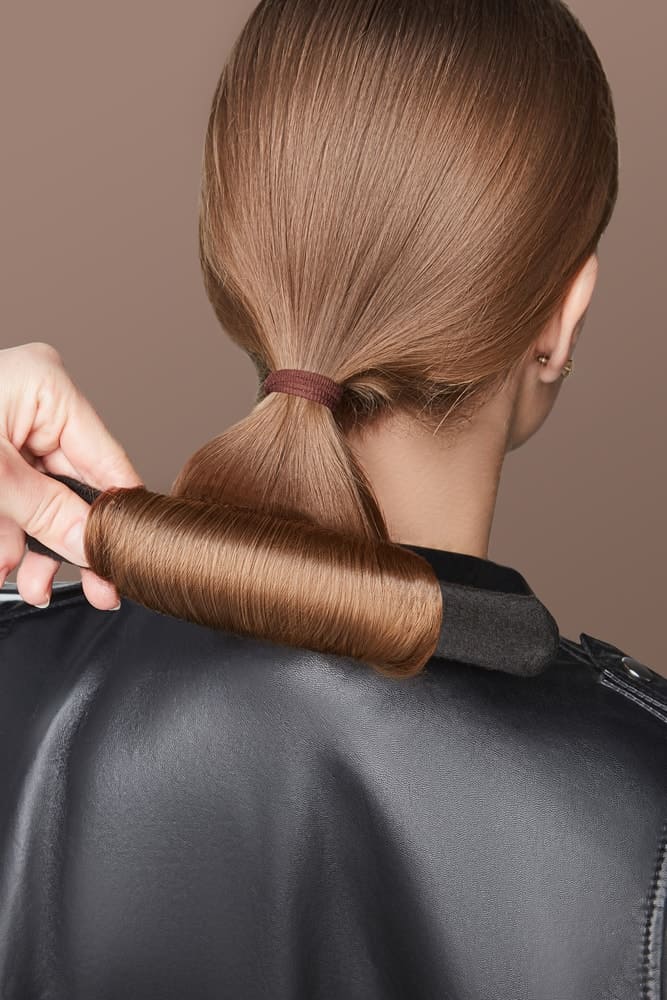 Bun and crown shapers are interesting in the fact that are supposed to be worn but not actually seen. They are used to help keep a certain hairstyle in place and to enhance the appearance of certain hairstyles. They come in a variety of sizes, shapes, and colors to be able to blend in with the person's natural hair so they will not be noticeable.
They are used quite often by women attempting to keep their bun in place or create a bump look to a ponytail. A variety of companies offer bun and crown shapers so the prices can vary depending on your needs and preferences. These hair accessories have become popular with women in the past decade to create certain looks for a variety of occasions or for everyday use.