Keep your long hair healthy and strong, no matter what your hair type with these tips that will help make wash day less of a chore and get that hair envy-worthy again.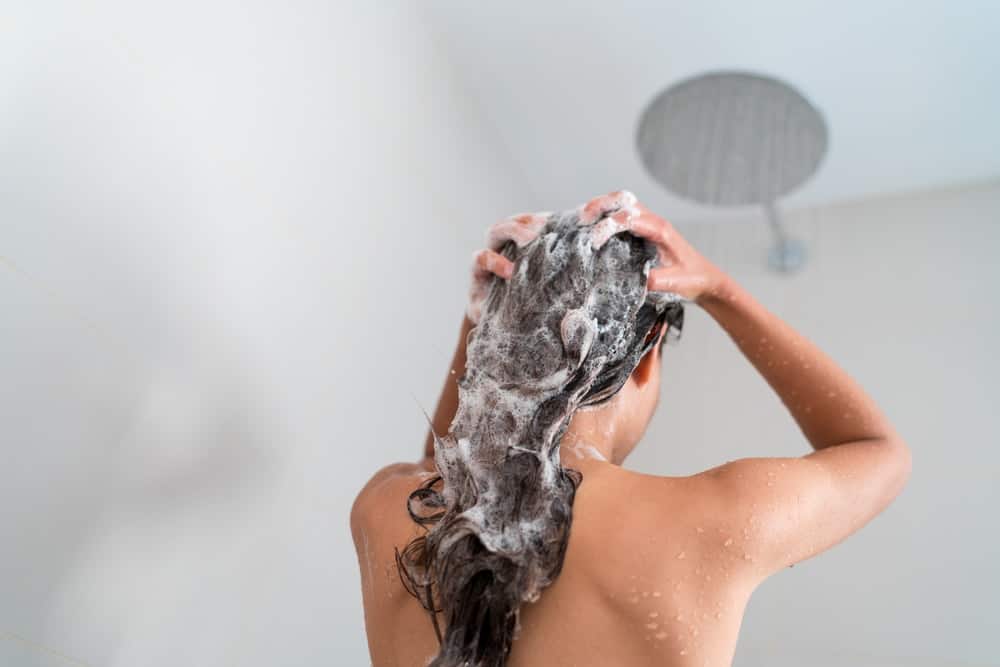 There's nothing like the feeling of your long glorious locks waving out behind you in the wind, or seeing your curls bounce as you toss your hair because you know you're turning heads. Long hair is fun and beautiful, and glorious. Until it's time to wash it.
Wash day for long hair can turn into an all-day event, not to mention the drain issue. It's part of the price we pay for a head full of long flowing locks.
Using the wrong products can strip your hair of its natural oils, and leave you with dry damaged hair, or weigh your hair down too much and make it look greasy right after you've washed it. Washing your hair incorrectly could lead to knots, product build-up, and an itchy scalp.
Long hair is a lot of work to maintain, and some days that maintenance can make you start considering a cute little pixie cut. Even on days you just wear a ponytail split ends or a dry scalp can get you down. Don't worry, we've got some tips that will help make wash day less of a chore and get that hair envy-worthy again.
Why Hair Care Products Matter
There's a reason there are so many products in the hair care aisle. Different hair has different needs. Curly hair and straight hair are complete opposites, fine hair and coarse hair don't behave the same way, so why do we wash our hair with the same products?
The time between washing, the products, and the way we use them should all be different based on our hair type. If you use the methods that are right for your hair type and invest in the right products, you will see a world of difference.
Ingredients to To Avoid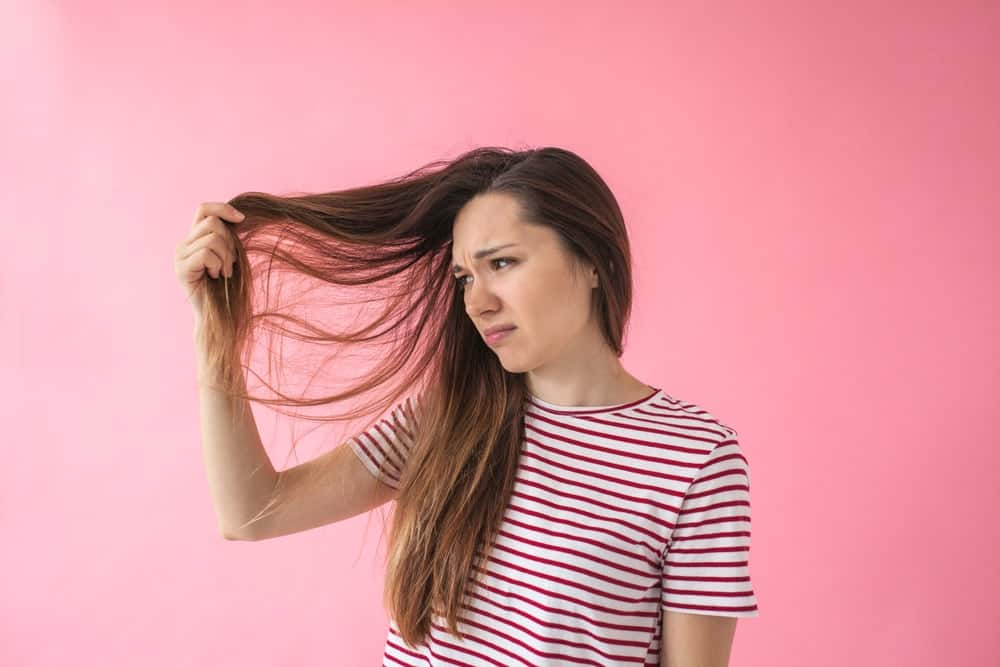 When you're looking for a new shampoo and conditioner there are several ingredients that you should avoid for the health of your hair.
Sulfates
Sulfates aren't evil, but they can be harsh and strip your hair and scalp of oil that they need to stay healthy.
Parabens
There is a school of thought that believes that parabens may be hormone disruptors, and there is a small amount of evidence that they may be carcinogenic. While the evidence may not be overwhelming it's better just to avoid them.
Fragrance
The problem with fragrance isn't the scent. It's the fact that it's a catch-all term that could encompass any number of ingredients. If they won't be clear what it is, it probably shouldn't be there.
Triclosan
There is evidence that this ingredient, which is used as a preservative, could be an endocrine disruptor and have a number of other negative effects
Polyethylene Glycol
This ingredient has the potential to disrupt human development. Not exactly something you want to put on your head.
Ingredients That You Should Look For
Seaweed
This might explain why mermaids are supposed to have such good hair. Seaweed helps gently remove oil from the scalp and may be an effective treatment for thinning hair.
Honey
Honey is essentially a miracle ingredient. Not only does it stick to the cracks in damaged hair, but it also has a therapeutic effect on the scalp helping to treat dandruff and other scalp conditions.
Coconut Oil
Coconut oil can penetrate hair more deeply than others, leading to maximum moisturization for super dry hair.
Avocado Oil
Avocados aren't just for guac. Another miracle product, avocado oil adds moisture, shine, and softens hair.
Olive Oil
Replenishes the oils that have been stripped from dry hair.
Jojoba Oil
Great for the skin, and for the hair, there are some signs it may even help thicken hair.
Argan Oil
Full of vitamin E and fatty acids, Argan oil is excellent for adding moisture to the hair. This may not be the right product for people with straight or fine hair, as it is heavy and can weigh it down.
Choosing A Shampoo and Conditioner
Look for shampoos and conditioners that are designed for your hair type. Read the labels to try to avoid ingredients that may be harsh or damaging.
Look for keywords. If your hair leans towards dry, look for words like moisture, and repairing. If you tend to have more oily or fine hair look for volumizing and weightless products. If you have color-treated hair gentle and non-stripping are the words that are targeted toward you.
It is easy to get lost in the shampoo aisle, so do some research before you shop. This may seem like a lot of work, but it will save you from having to cut off your long hair because of damage next time you go in for a trim.
How To Wash Long Straight Hair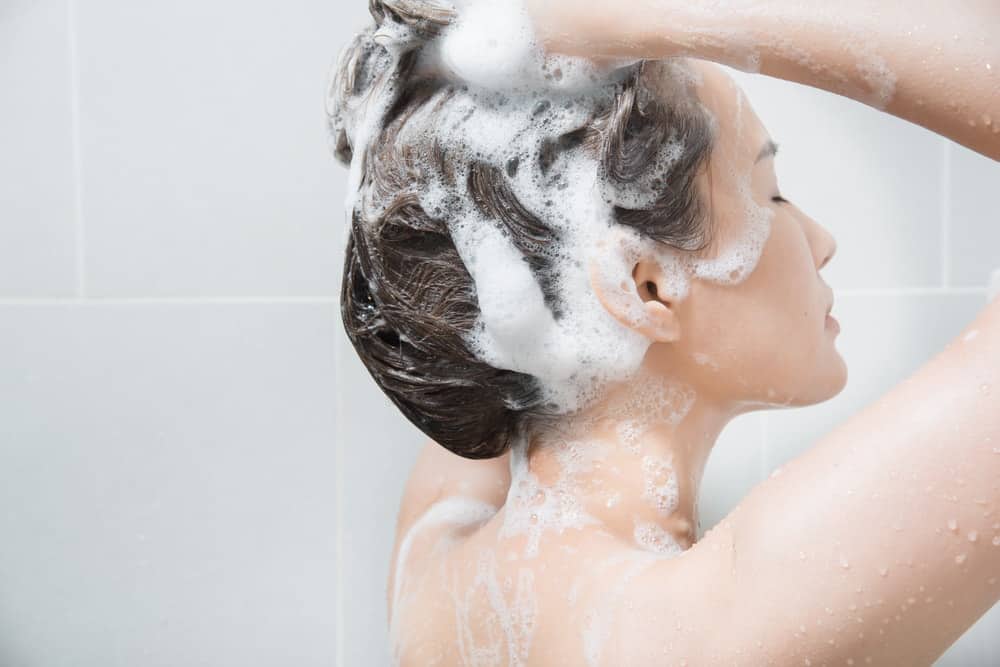 The number of times you wash your hair during the week depends on your scalp. If you have an oily scalp, you may need to wash your hair more frequently than someone with a dry scalp.
Straight hair can be easily weighed down, and if your scalp tends to run oily, you may want to wash it every day, or every other day.
If your scalp tends to run dry, then you don't want to dry it out further by washing your hair too often, this will contribute to dry hair, and broken split ends, which is not a look anyone is going for. In this case, you may be able to get by washing your hair 3-4 times a week, possibly even less.
Find the right shampoo for your hair type. If you have fine hair, you may be looking for a way to increase the volume. Try a volumizing shampoo to give your hair some lift.
Wet your hair thoroughly, making sure it is wet all the way through. Use your hands to help push the water through your hair.
Use a quarter-sized amount of shampoo. This may not seem like much, but you want to focus on washing your scalp. Scrub it for about three minutes.
Run your hands down the rest of your hair and lightly massage in the shampoo.
Rinse your hair thoroughly making sure to get all the shampoo out. Any remaining residue will weigh down your hair.

Click image for more info

Condition using a conditioner for your hair type. Fine hair needs moisture but doesn't need ingredients that may weigh it down, color-treated hair needs a conditioner that helps retain the color. Focus the conditioner on the roots and ends of your hair.
Detangle your hair with the conditioner in it. Do not attempt to detangle if you do not have conditioner in your hair!
Rinse, thoroughly.
Washing Long Curly/Wavy Hair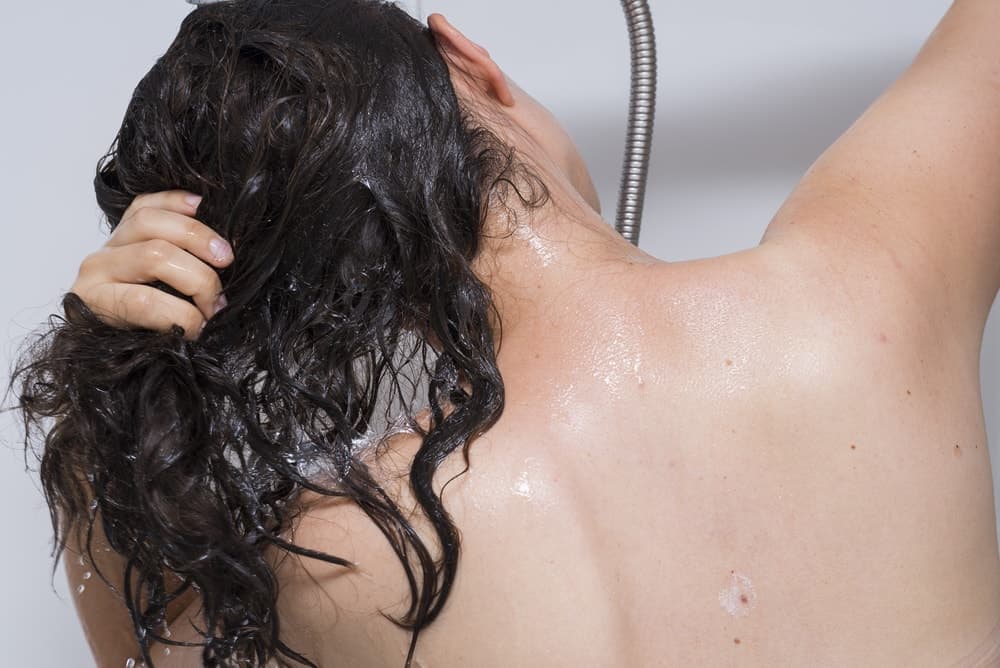 Curly hair can be difficult, especially long curly hair. Curly hair often has problems with dryness, moisturizing products free of sulfates are the best for keeping curly hair bouncy.
Curly hair can often go longer between washes because the ends can get dry. 3 times a week works for some, while others can go even longer.
Wavy hair can use many of the same products designed for curly hair. You may be able to skip the leave-in conditioner step if your wavy hair is finer.
Saturate your hair: you may need to do this in sections to make sure it gets wet all the way down to the bottom layer, especially if you have thick hair.

Click image for more info

Apply shampoo starting at the scalp: You may even want to abandon the shampoo and try a co-wash. Scrub your scalp for about three minutes, then work the shampoo into the rest of your hair. Do not pile your hair on your head and work down in sections.

Click image for more info

Rinse thoroughly. Use your hands to make sure you get all the shampoo out of your hair.
Condition using a hydrating conditioner: allow the conditioner to sit on the hair to sink in.

Click image for more info

Detangle with conditioner in your hair: Depending on your curl type you can use a wide-toothed comb or a detangling brush designed for curly hair.
Rinse well: be sure to get out all the conditioner so your hair isn't weighed down with excess product.
Put in a leave-in conditioner.
There are a few items that can make washing your long hair easier no matter what your hair type.
A scalp scrubber. They feel like a scalp massage, and make it easier to get to every part of your scalp with your shampoo.

Click image for more info

Microfiber towel. These are usually recommended for people with curly hair, they suck all the water right out. Anyone with long hair knows the struggle of wet hair dripping down your back. One of these will massively reduce your drying time.

Click image for more info

Drain Protector. To save yourself, or your loved ones, from having to snake the drain after you have shampooed your long hair, a drain protector is a worthwhile investment.
With these tips, you can keep your long hair healthy and strong, no matter what your hair type. If you are uncertain which products you should use, consult your stylist and they can walk you through it.