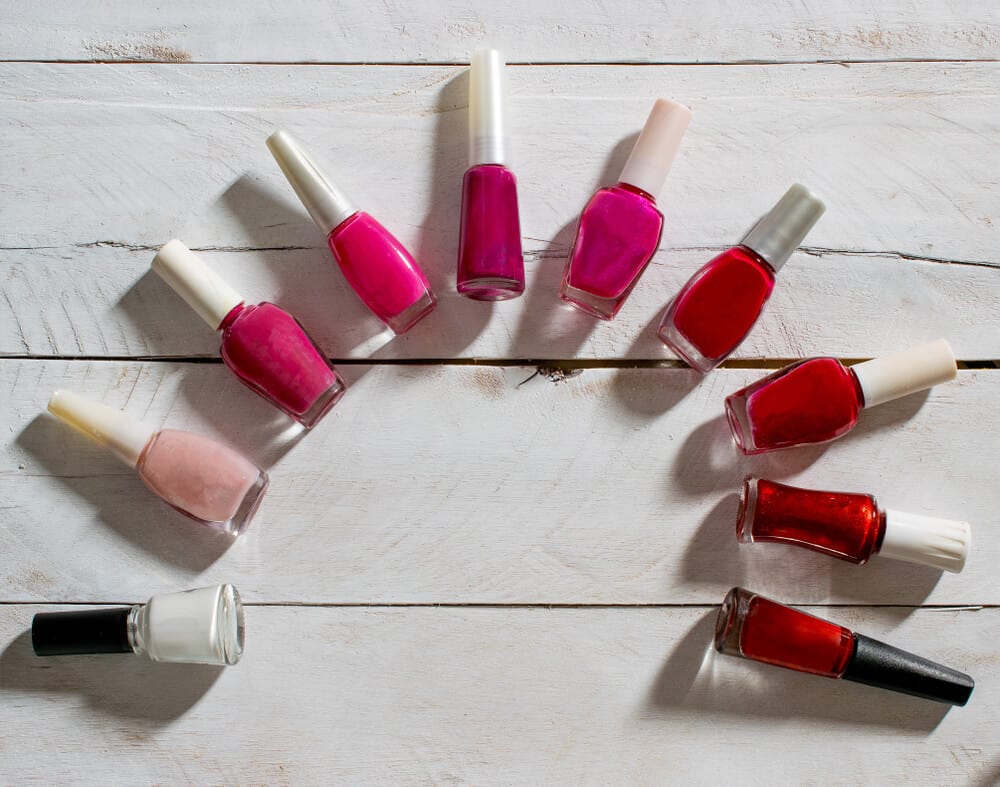 Nail polish is a basic beauty product that many people use. It can be difficult, however, keeping all those tiny bottles organized in a way that makes it easy to find exactly what you want when you need it. There are several ways you can organize your nail polish so you always know everything you have and it's easily accessible whenever you want to use it!
What to Use to Organize your Nail Polish
The first step is to choose what type of container or holder you'll use. You'll probably want to keep your supply of nail polish in a bedroom or a bathroom. But wherever you decide is the best place for storage, each of these suggestions will work.
Spice Rack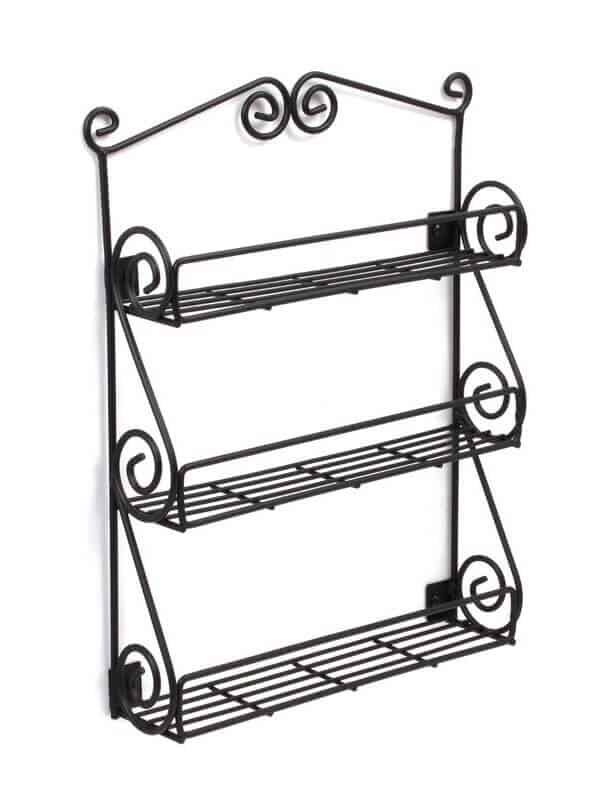 Source: Wayfair
Repurposing a spice rack is a great way to store your polish. Spice racks come in all shapes, sizes, and styles. Those that are built into drawers and cabinets likely won't work unless you want to keep your nail polish in the kitchen! Freestanding or wall mounted spice racks are the types that will work best.
Since bottles for spices are normally larger than nail polish bottles, some racks may not work or may need adjustments made. You might want to line racks that have large openings with pretty material before organizing the polish. This will keep the bottles from falling out. This is a good choice for storage because you can keep all the bottles at eye level and easily see everything you have.
Decorative Picture Frame
Choose a pretty picture frame and you can store your polish and decorate your bedroom or bathroom at the same time. You can add a few shelves inside the frame to hold the nail polish if you decide to hang the frame on a wall. If you want to get really creative you might want to purchase several of the same frames just like you would if you were hanging several pictures on the same wall.
One picture frame would surround all your red nail polish while another would hold all the blues, and so forth. If you don't want the frames on the wall you might want to find a mirror the size of the frame. You can attach the frame to the mirror, set it on a vanity or dresser, and arrange the polish on the mirror with the picture frame lying flat.
Hanging Shoe Rack
This may not be as elegant or decorative as a spice rack or picture frame, but it will keep each bottle protected. You can hang the rack on one side of your closet and stick two or three bottles in each shoe holder. You'll probably want to get a shoe rack that has clear plastic holders so you can easily see what colors are inside each pocket.
You might want to look for a shoe rack for children since each individual pocket will be smaller. This way you'll be able to put only a few bottles in each holder. Hang the shoe rack next to or over your shoes in the closet. This will help you decide which color of polish will work best with whatever sandals or outfits you'll be wearing.
Medicine Cabinet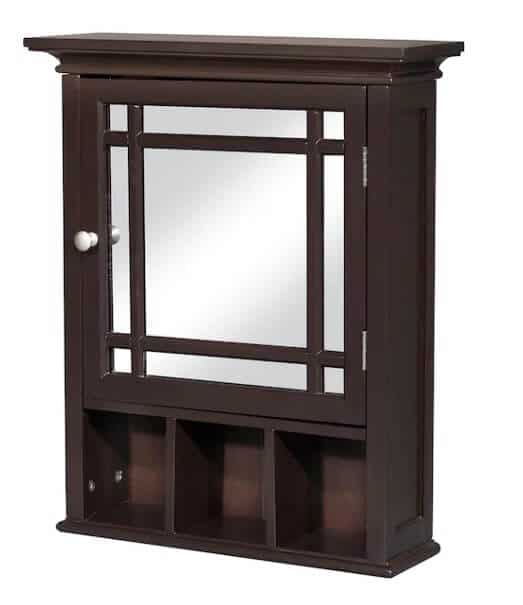 Source: Kohl's
An old medicine cabinet with a mirror on the outside and a few shelves on the inside is a good way to store polish if you want to keep it hidden from sight. These types of medicine cabinets come in different sizes and can be hung on a wall almost anywhere.
It's important to note that some medicine cabinets are recessed, meaning they fit into the wall. Installation can be a bit more complex with these types of cabinets. Medicine cabinets come in a wide range of prices and can be found at lots of retailers such as Home Depot, Lowes, Kohls, and Wayfair.
Jewelry Box
If you really want to store your polish with a touch of elegance, pretty jewelry boxes are the way to go. You may have to make a bit of an investment in the jewelry boxes, but when done right this will really be beautiful. You can choose large jewelry boxes that look like elegant dressers. These usually have several drawers that can be used for storage. There are even jewelry boxes that are made completely of glass, making it easy for you to see exactly which areas have the colors you're looking for.
Mason Jars
If you like the idea of glass containers, mason jars work if you don't want to make the investment in jewelry boxes. Put similar colors in each jar. For a decorative touch, you can buy ribbons that match the colors of nail polish in each jar. Ribbons that are peach, red, blue, etc., can be wrapped around the mouth of different jars. Mason jars can be found in small, 4-ounce jelly jar size and as large as 64 ounces. Mason jars normally come with lids to secure the polish, but for easy access, you may want to ditch the lids.
Lazy Susan
You can take one of these turntables that are used for easily passing food on a dining room table and use it to store nail polish. The options for this type of storage is almost endless. They come in wood, plastic, metal, and elegant types of stone. There are large lazy Susans that are over a foot in diameter and those that have intricate carvings and ornate designs. For storing nail polish, you may want to use one that has several tiers. You can find ones that have three individual rotating levels.
How to Organize Your Nail Polish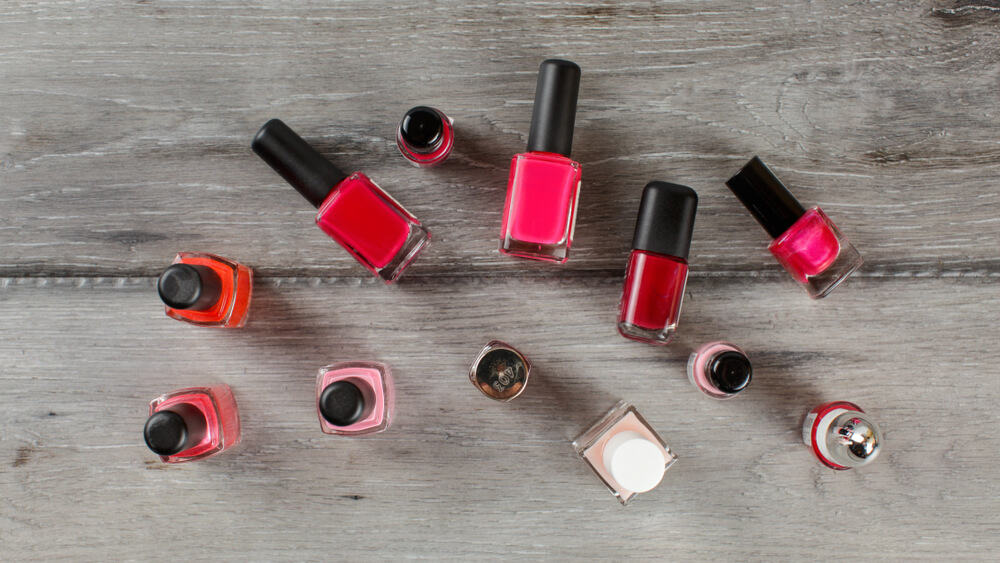 Once you decide what type of container, holder, etc., you'll want to use, the next step is how to arrange each bottle. How you organize each bottle is just as important as what type of storage you have. This will determine how easy it is to find the exact color and type of polish you're looking for when you need it.
No matter which of the following methods you use for storage, there are a few challenges to keep in mind. Each time you use particular nail polish, it's important to put it back in the exact same spot. You'll also want to make sure each bottle is clean and free from the polish on the outside of the bottle when you're finished using it. This will keep your collection looking pretty and professional.
Organize by Colors
This is probably the easiest and most obvious way to store your nail polish. You can organize colors according to the color wheel. This would look especially attractive if you had a large lazy Susan to store your polish. If you're storing your polish in a spice rack or on a shelf you can start with lighter colors on one side and continue until you have your black polish on the opposite side. If you're storing them in drawers you could group the polish in clusters. You could have blacks and whites in one drawer, pinks and reds in another, and so forth.
Organize by Type
If you're a connoisseur of all the different types of nail polish you might want to organize your collection by type. The following are a few of the different types of polish.
Creme is the most basic type of nail polish.
Matte nail polish has a look that is similar to matte lipstick. This is a type that provides color without all the shine.
Metallic has a metal looking type of finish.
The gel is similar to the creme, but it's long lasting and usually more expensive than regular nail polish.
Pearl polish provides a lustrous sheen. Pearl nail polish usually comes in pale shades such as pinks, ivory, and white.
Glitter nail polish, as the name implies, has sparkly bits of glitter in the polish.
Organize by Brand
Most people buy more than one brand of nail polish. One brand of red nail polish may look very different than another brand of red polish. If you're really ambitious you can organize them by both brand and color.
Organize by Outfits
Some people may wear certain colors or types of nail polish with specific outfits. If you already know what polish you want to use with each outfit this may be a good way for you to organize your polish.
Organize by Use
You may want to organize by which polish you use the most. If you're storing your polish in a drawer, those you use the most will be placed at the front of the drawer. If you're using a lazy Susan or another type of circular storage, you'll want to place the polish you use the most often on the outside ring.