Terrific collection of many different types and shades of auburn hairstyles for women. This magnetic color looks amazing. See all lengths, styles and face types featuring auburn hair color.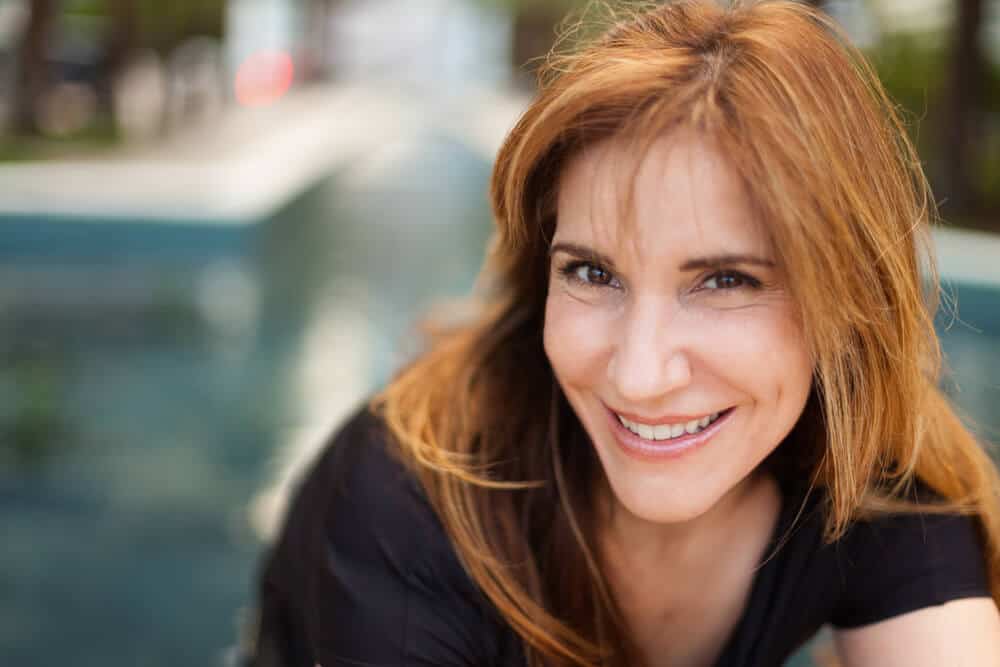 Is your hair not quite brown, but not quite red either? Do you often find multiple shades of both brown and red in your locks, or have others describe your hair as dark ginger?
In either case, you likely own a head full of auburn hair, which is a variety of straight red hair but with added natural chemicals that also add brown shades. In fact, auburn hair is made from a mix of two major chemicals, pheomelanin, and eumelanin, the latter of which add the dark brown shades.
Whether you are a natural, or you are considering getting a hair dye, getting an auburn women's hairstyle may be the best choice for you to perk up your natural look and personality.
Auburn hair is a brilliant mixture of brown and red that looks exquisite on anyone. This shade of hair can actually accentuate any haircut you get with ease. It doesn't matter whether you're a natural or you've dyed your hair because you can rock any of the hairstyles below with your gorgeous auburn hair.
Photos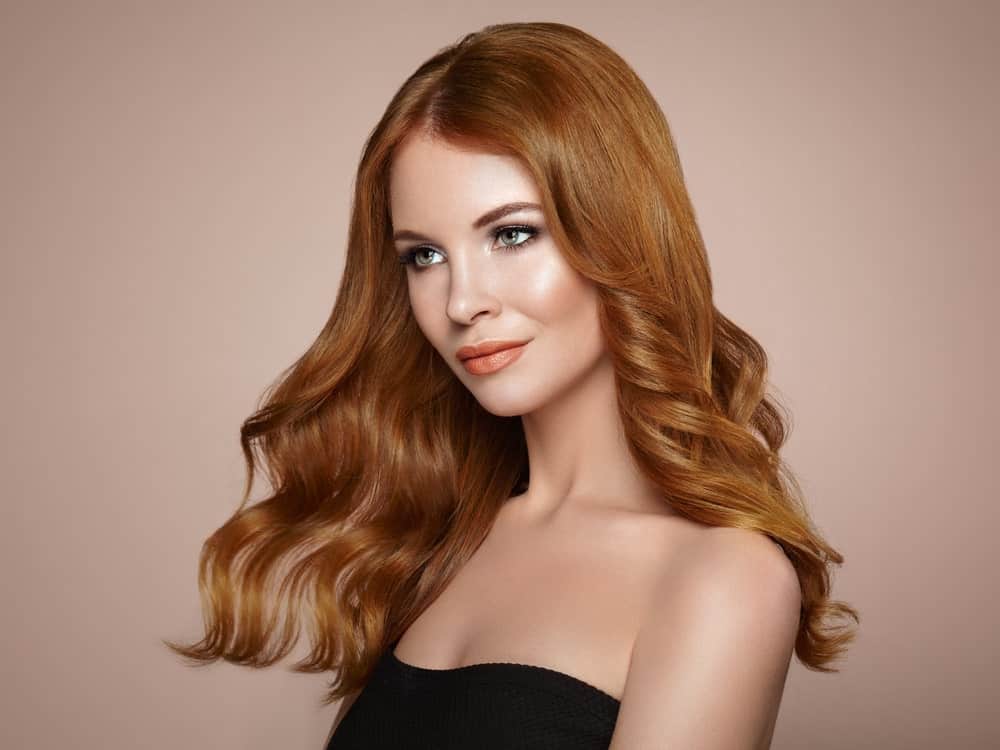 This is a classic, elegant haircut that will suit just about anyone. The shoulder-length soft curls standout in the auburn color.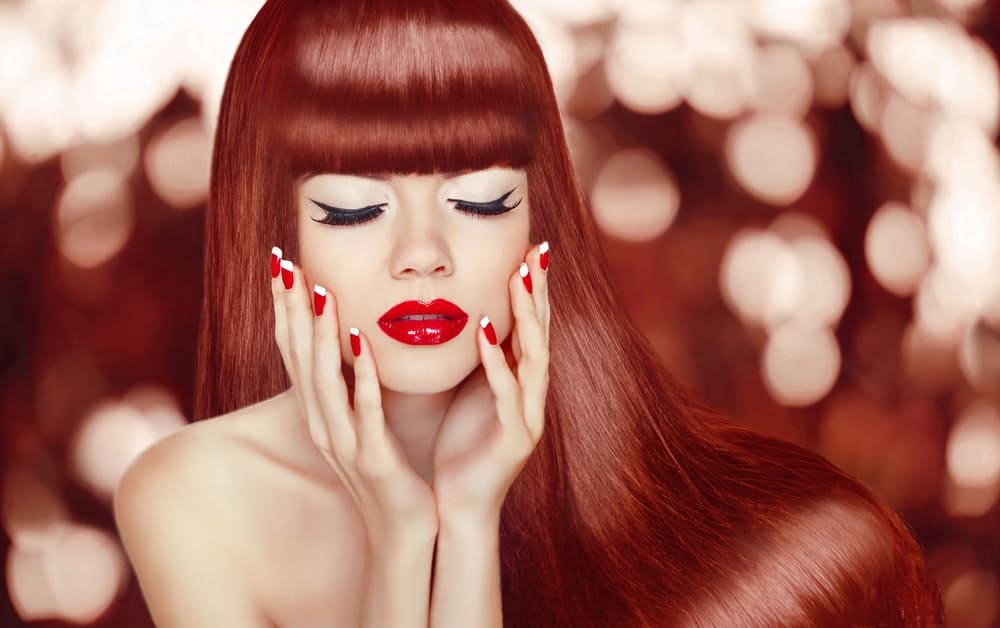 Sleek, straight auburn hair with bangs is the cutest look you can get. The hairstyle will frame your face perfectly, giving you a sophisticated look.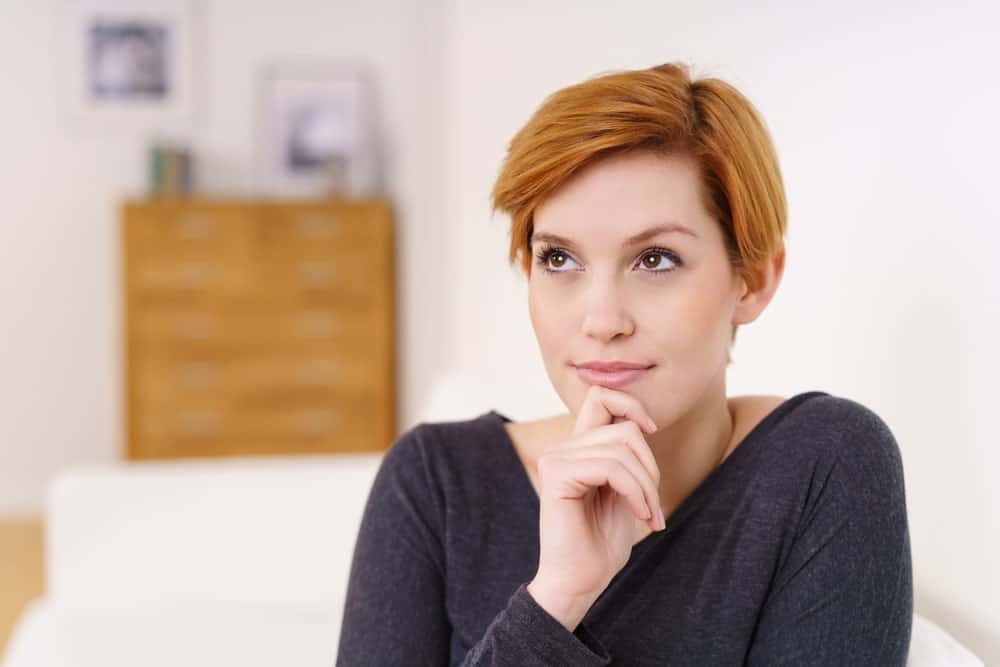 Short hair has been trending for quite some time and with good reason. A straight, short haircut will definitely stand out with your auburn hair.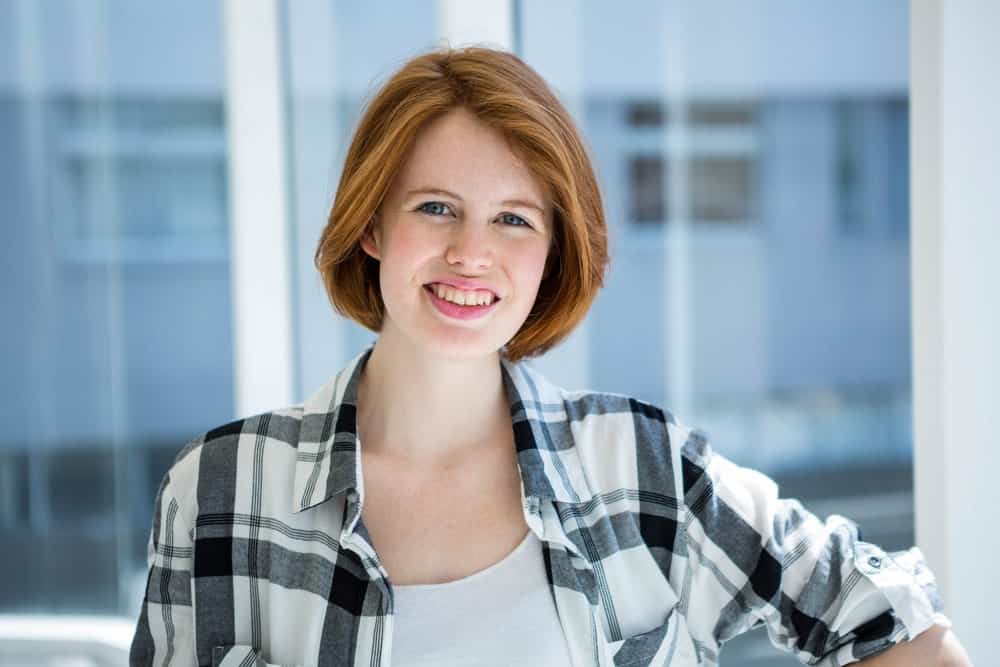 A clean, sleek bob looks very professional. The auburn color gives the bob some color to make it look cute and classic.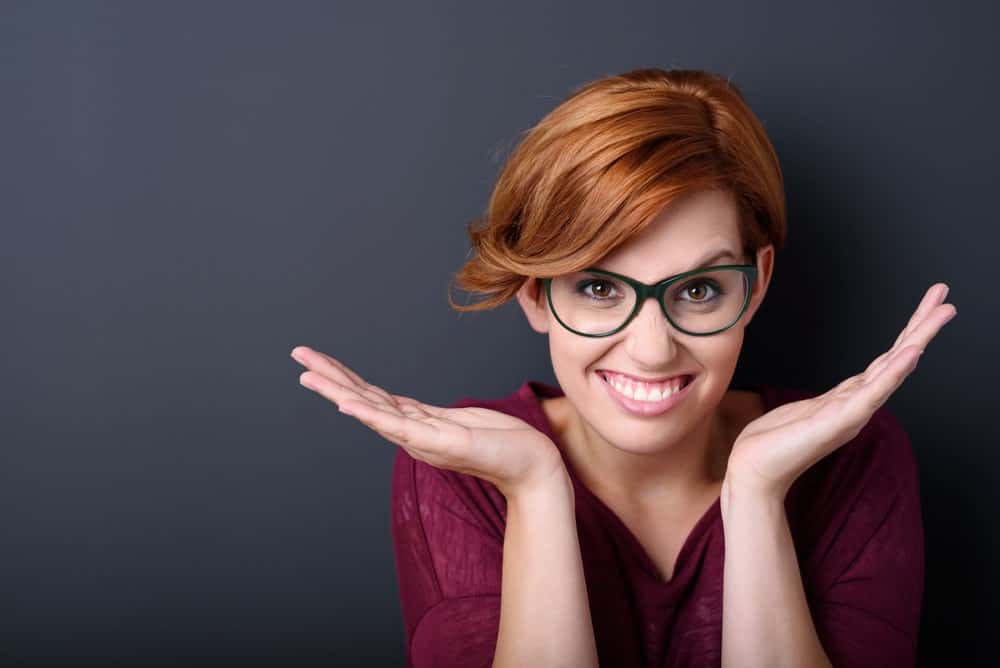 Bangs swept to the side always looks super cute and can make your forehead look smaller. The bangs will definitely give you a whole new look.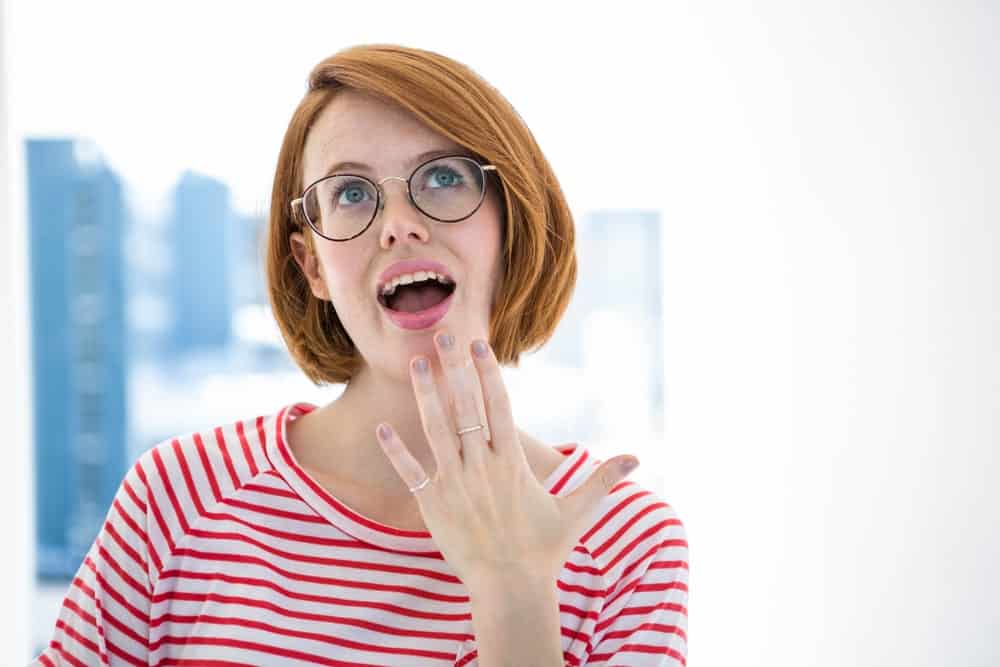 A sleek bob till the chin is the perfect way to accentuate your jawline so that it looks sharper than ever. You will definitely enjoy the freeing feeling of not having to deal with elaborate hairstyles with this look.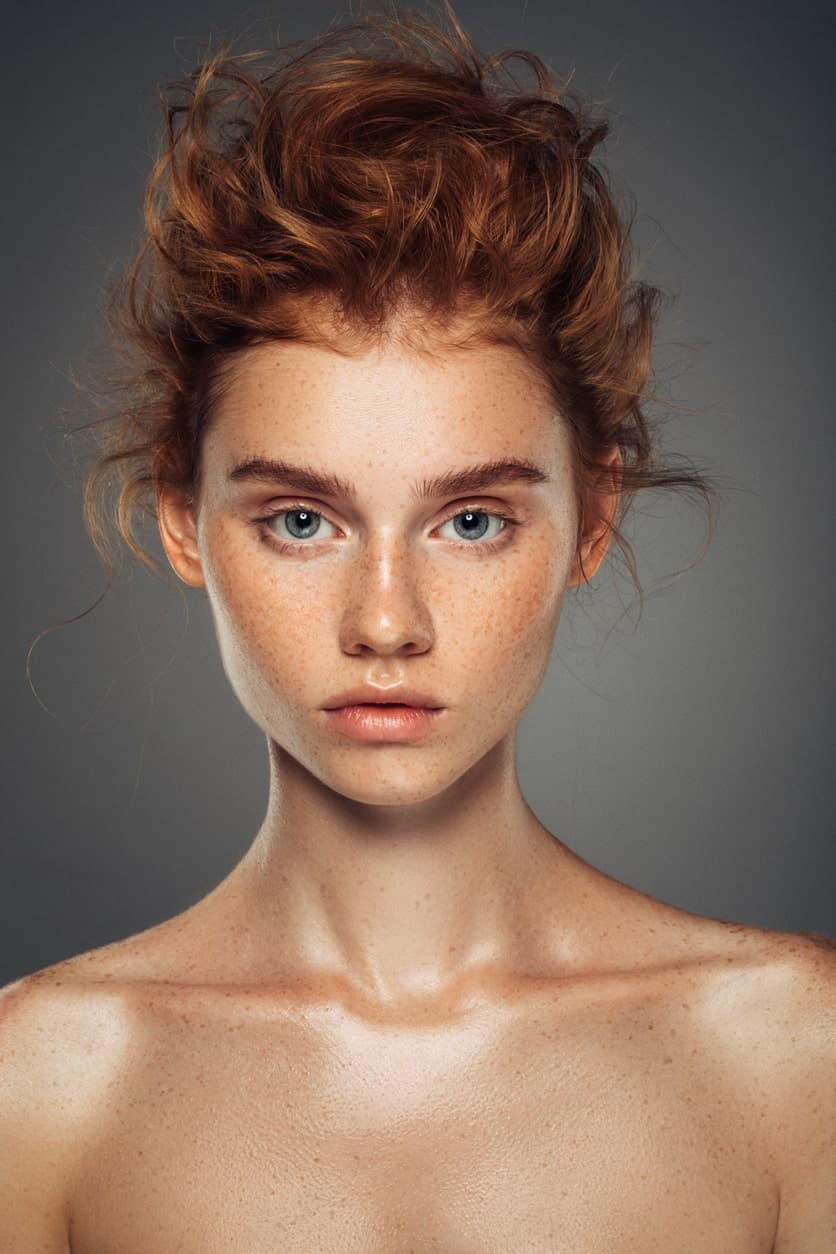 A messy updo is always the best way to make a statement for any event. The auburn color is perfect to give the hair a great pop of color.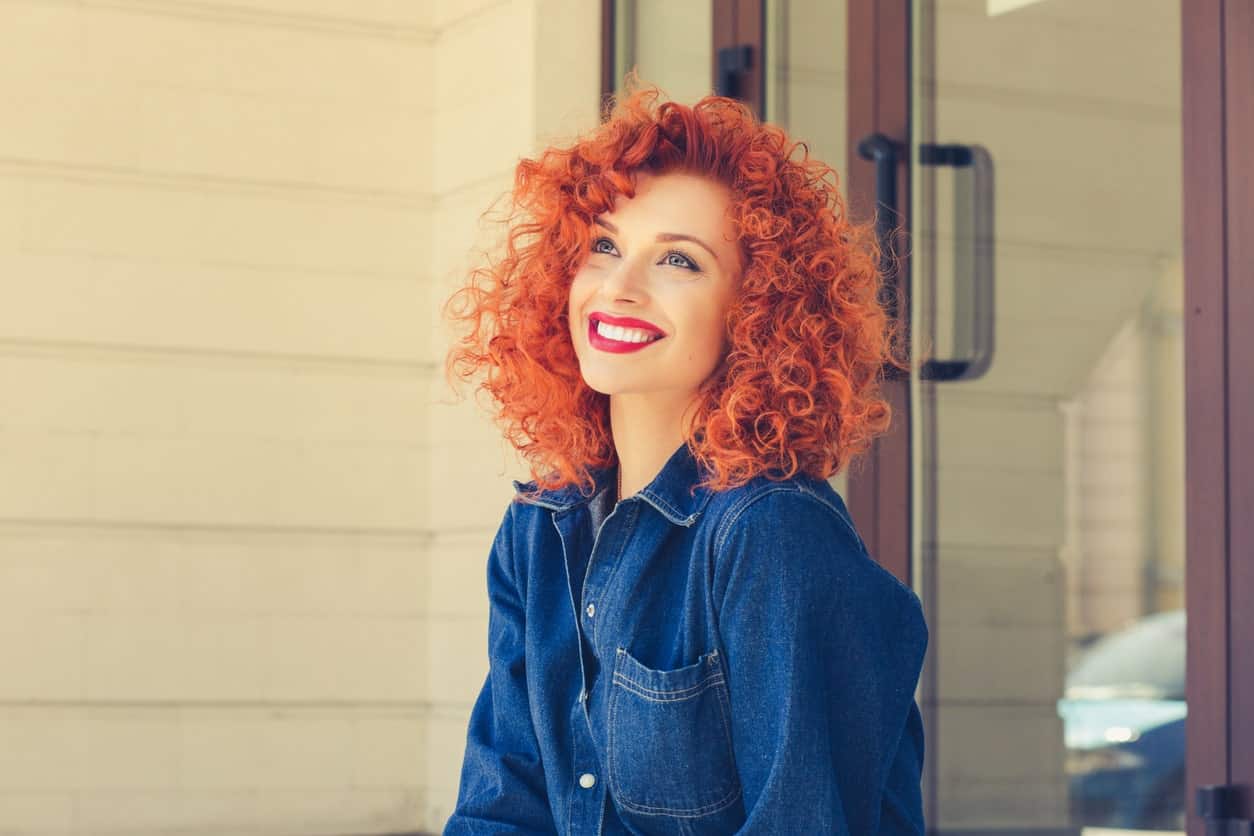 Tightly coiled hair always looks super adorable on anyone but with the auburn color, the curls stand out even more. They are a great way to attract attention to your hair.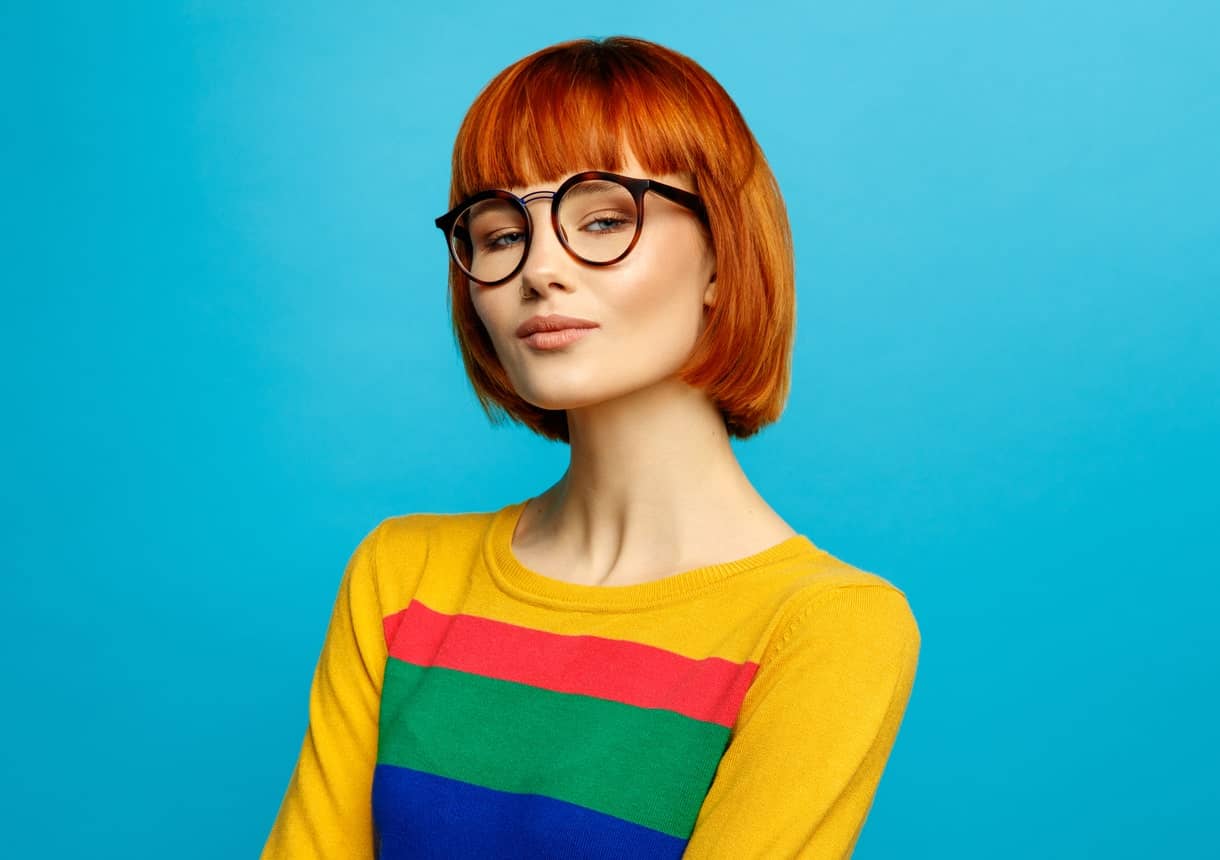 A short bob with sleek, straight fringes can be the perfect way to highlight your cheekbones and jawline. They will frame your face in a sophisticated, beautiful way.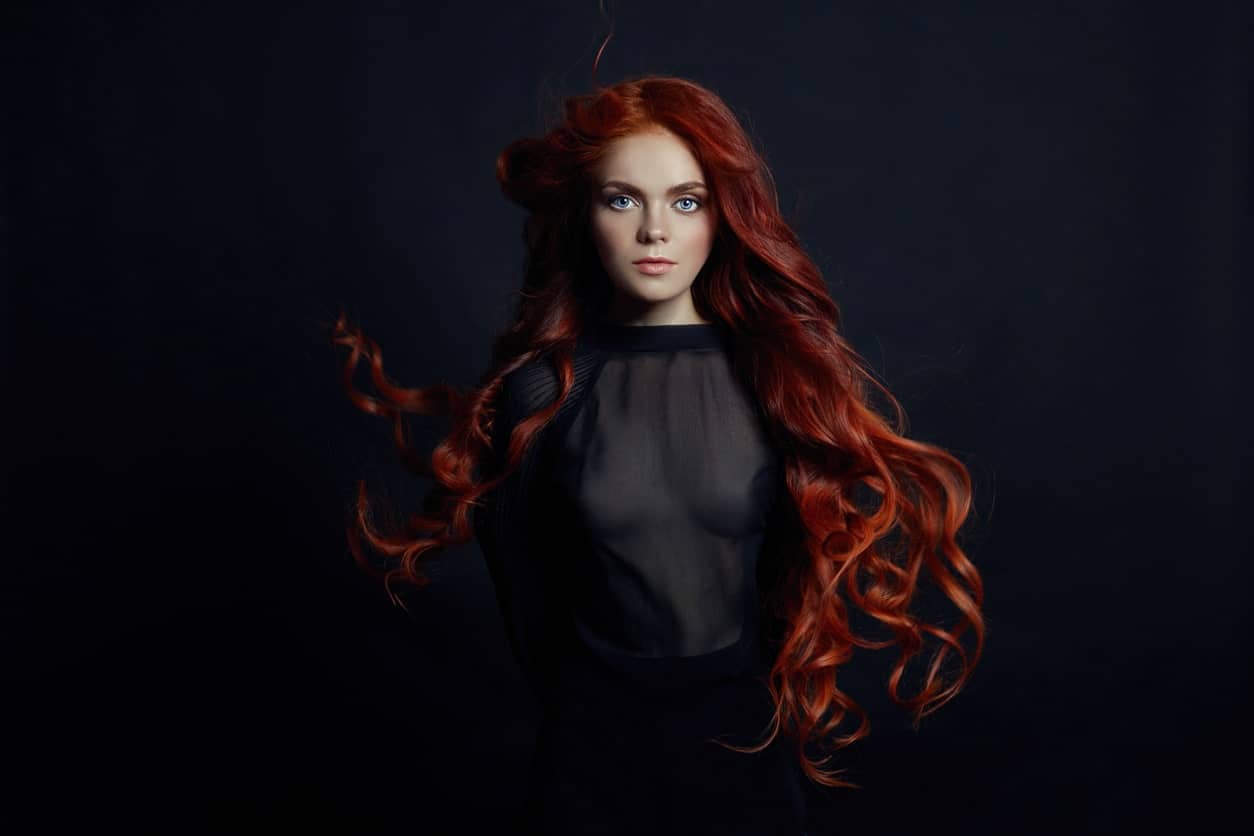 Long hair with messy curls look amazing on anyone but with the auburn color, they look absolutely fiery and powerful.
Shoulder-length straight hair may look boring but the auburn color can make the haircut look irresistible. It's the best option for you if you are looking for a simple hairstyle to rock every day.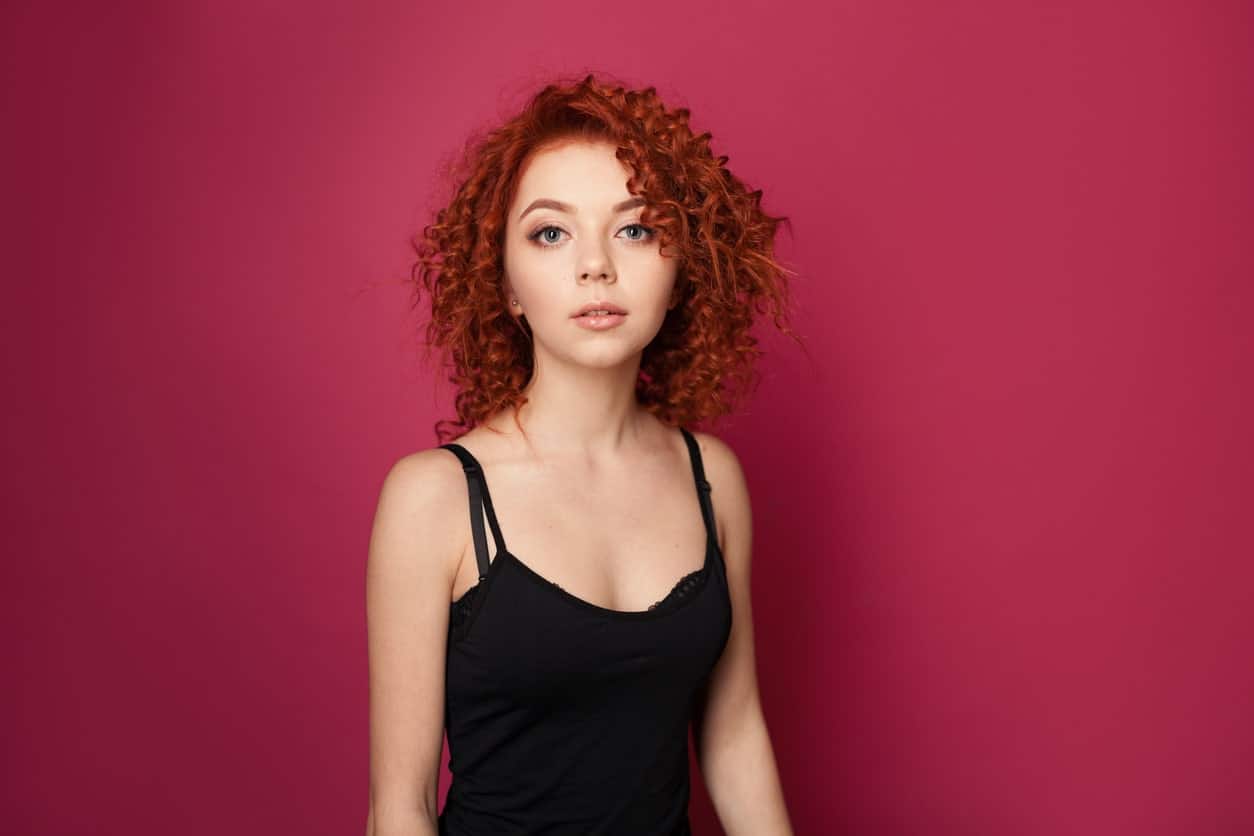 Tightly coiled hair looks amazing in auburn shades and it will enhance even more if you add some side-swept bangs to the whole look.
French braids look really pretty at any event. The auburn color also highlights the hairstyle even more since they won't stand out so well with darker hair colors.
You don't have to get all your hair colored auburn. You can get some fiery auburn highlights that can make you look like the powerful woman you are.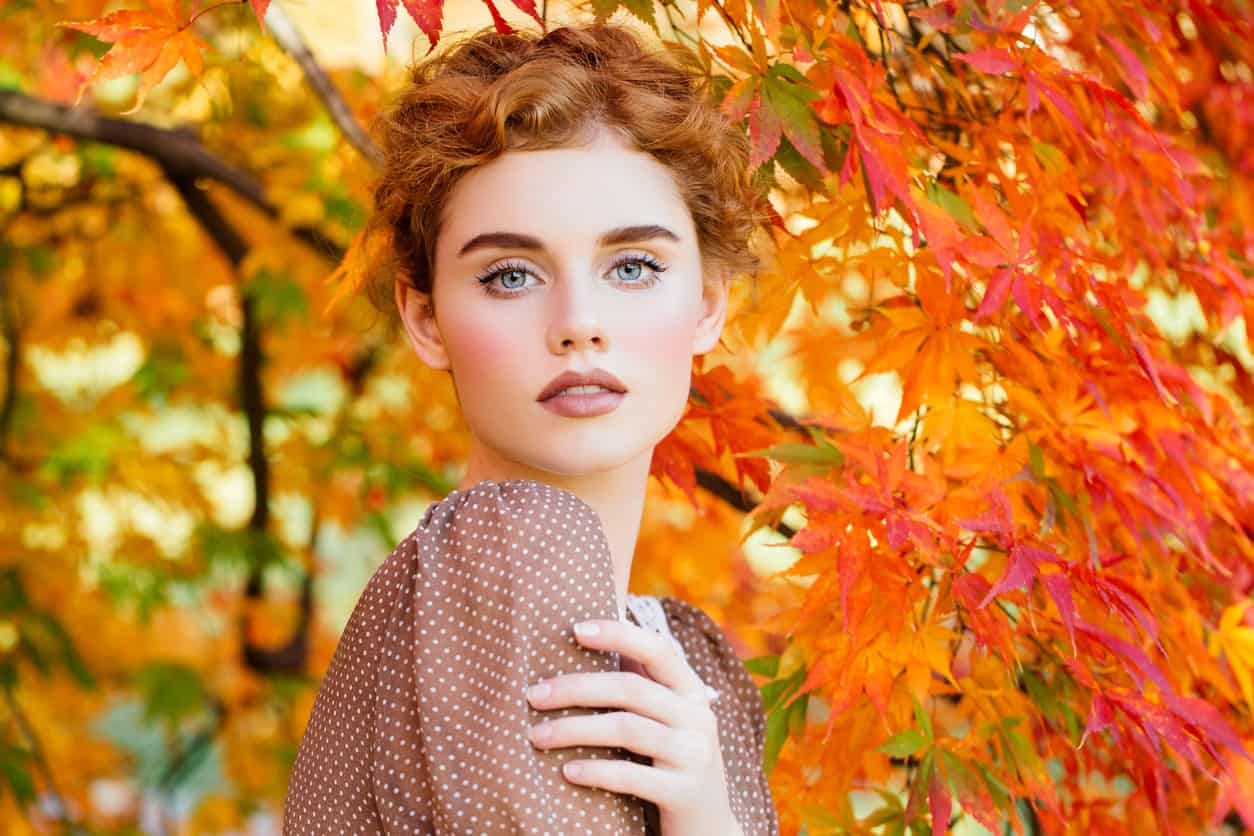 Short, curly hair is also one hassle-free option that you can choose for your next haircut. It looks fantastic and doesn't require a lot of maintenance.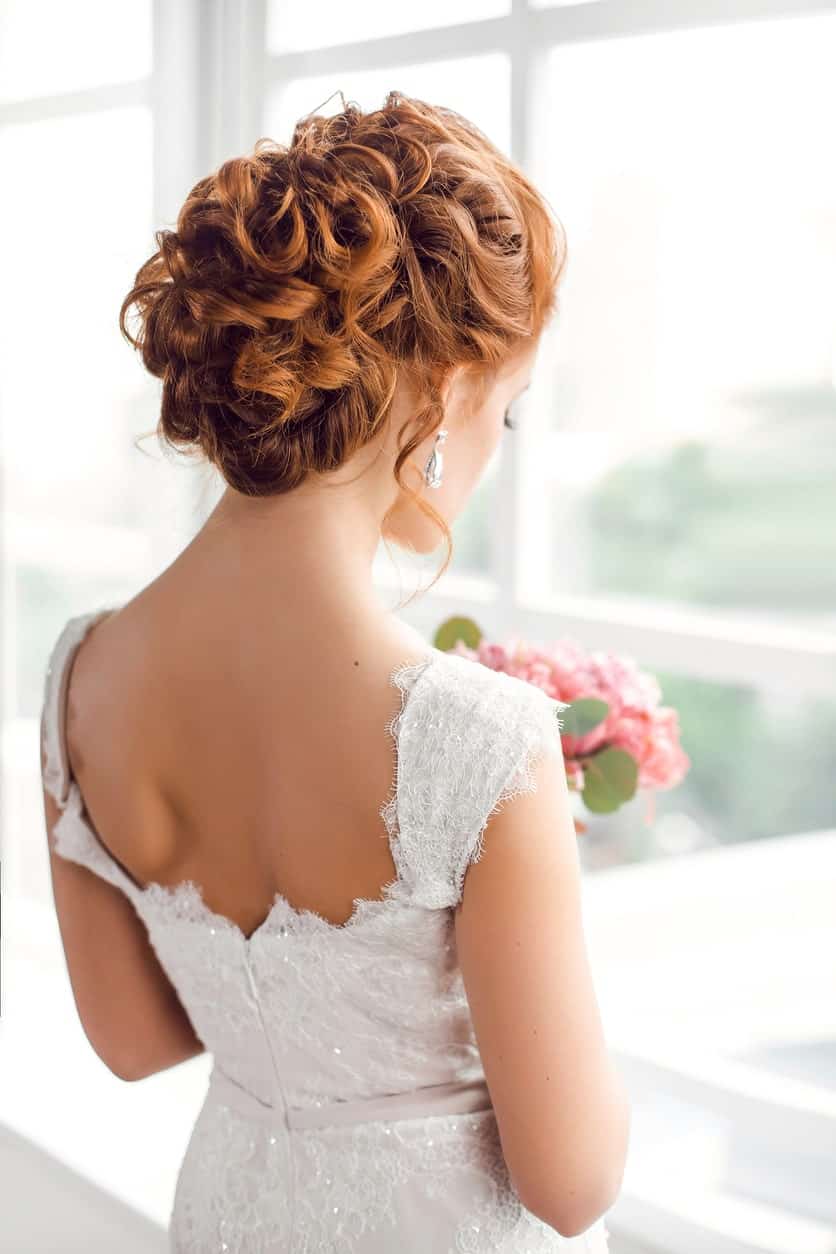 For a special event, you may want to go for an elegant bun. Messy curls can be pulled up with pins in the perfect way to help you look the best on your day.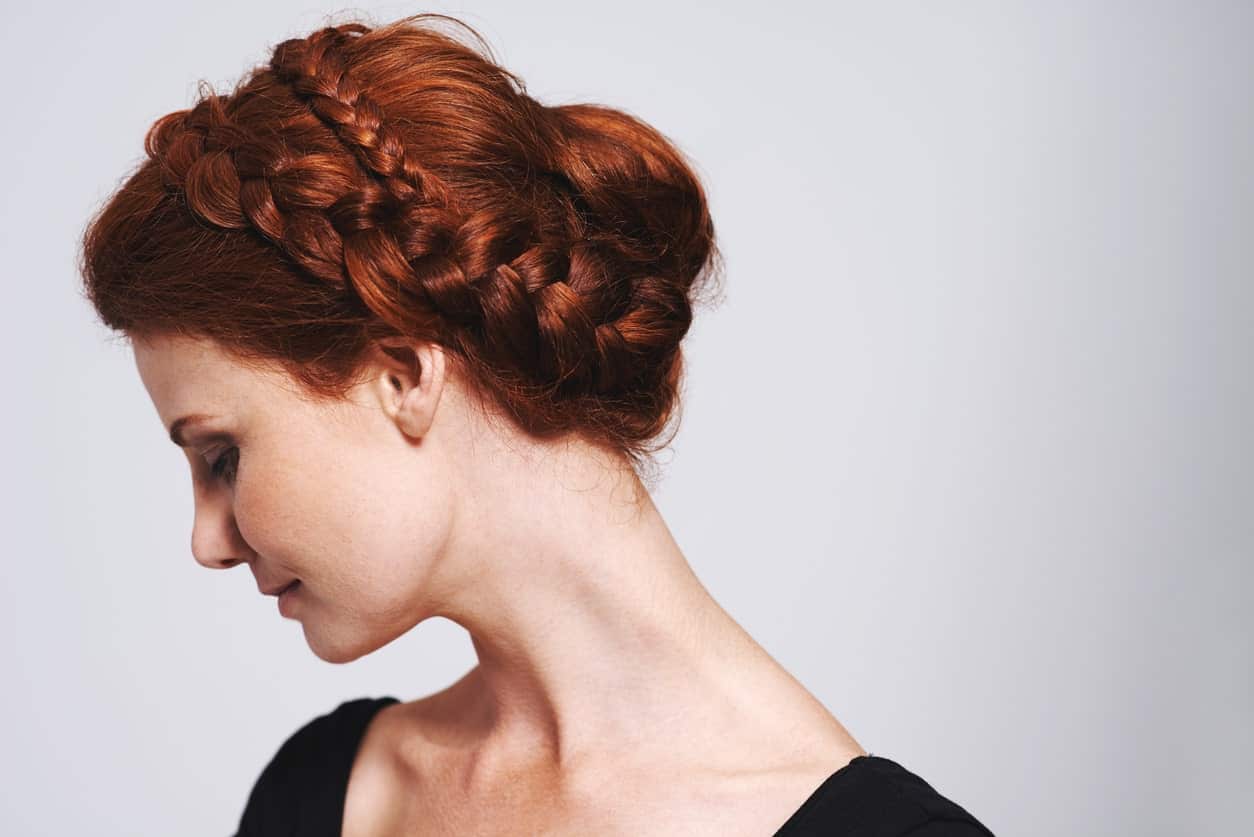 You can make a bun in so many different ways. This hairstyle uses a braid as a headband with a simple bun on the back for a gorgeous look.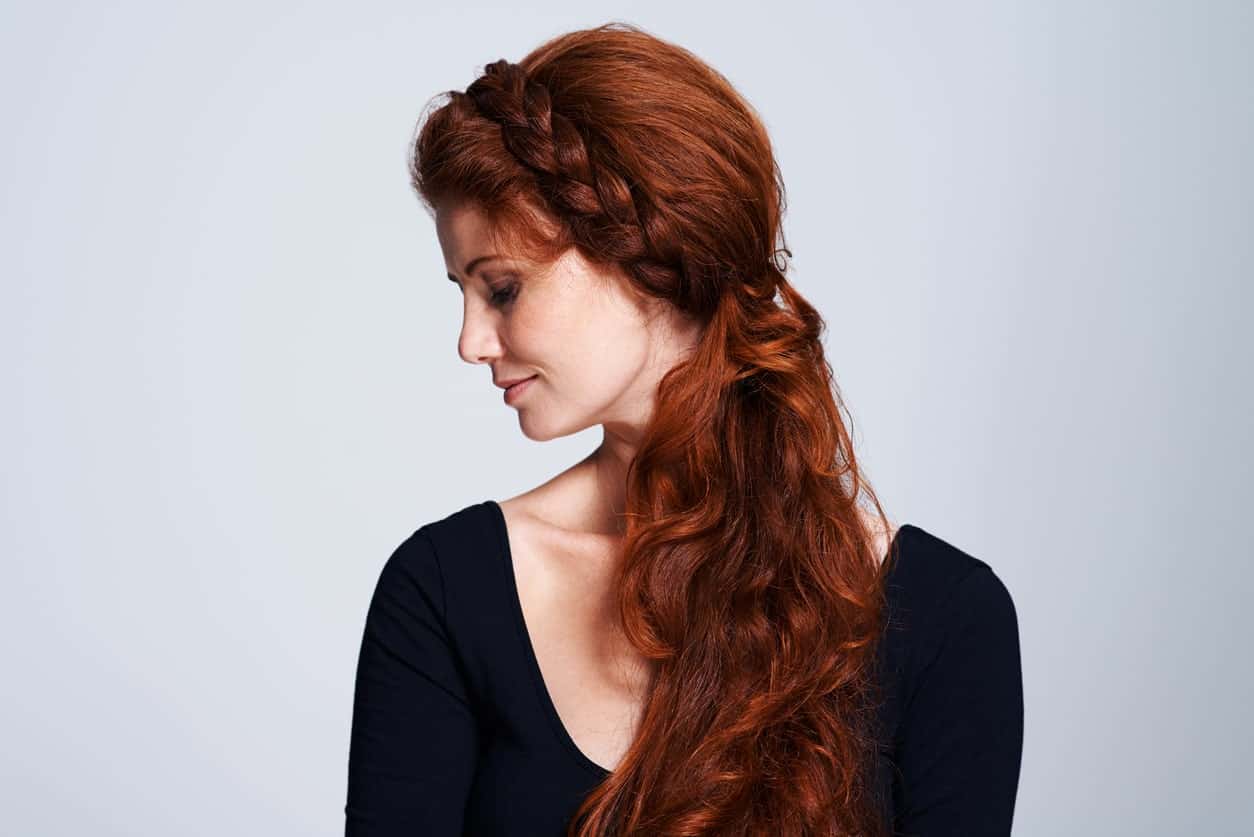 A pony may look boring but if you pair it with a braided headband, it can look really unique and fun. You can rock this hairstyle for a casual day out or a date on a Saturday night.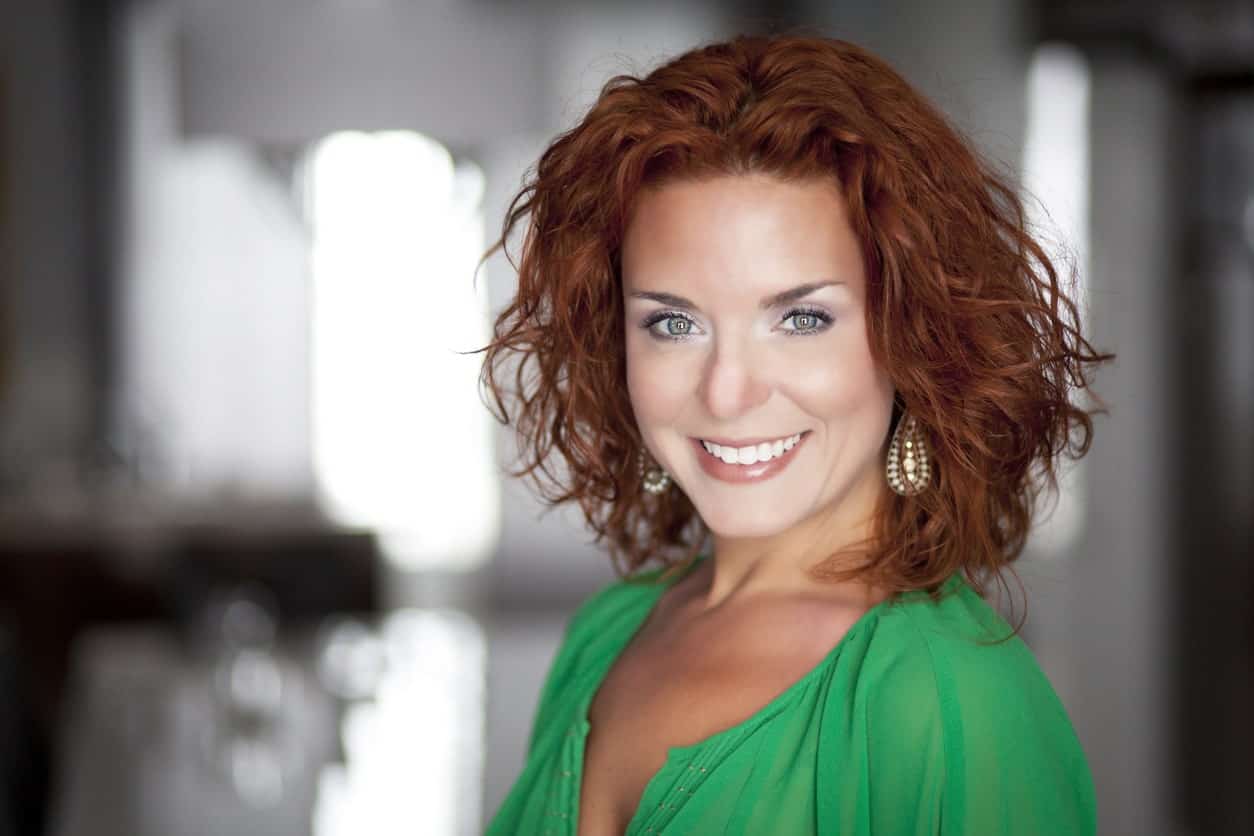 Wet curls have also made a comeback since they make for an interesting look. The messy curls will go with any outfit you put together.
Bouncy hair is a fun look to get. The haircut will also give your hair ample volume and the haircut will look good in any style.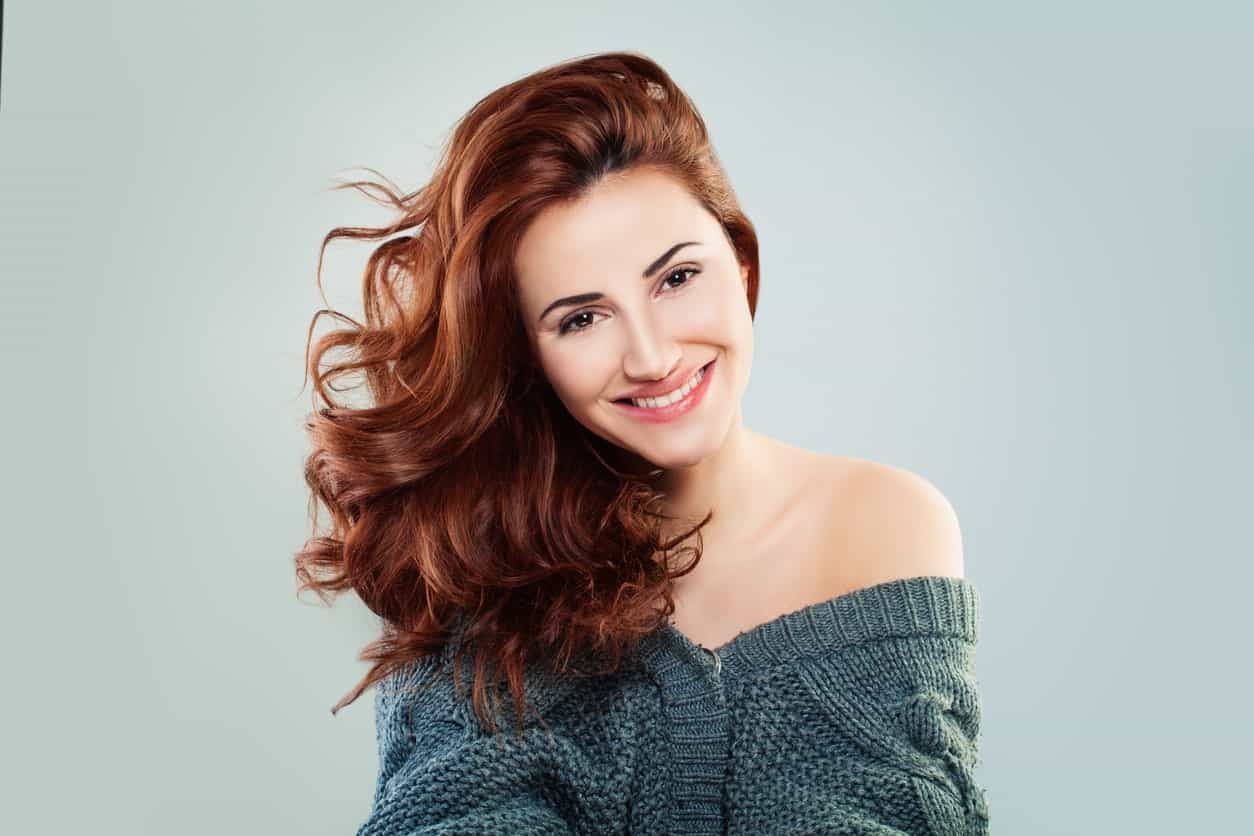 Beach-y layers are a refined haircut option since you can tuck the shallow side behind your ear after deeply parting it for a classic look.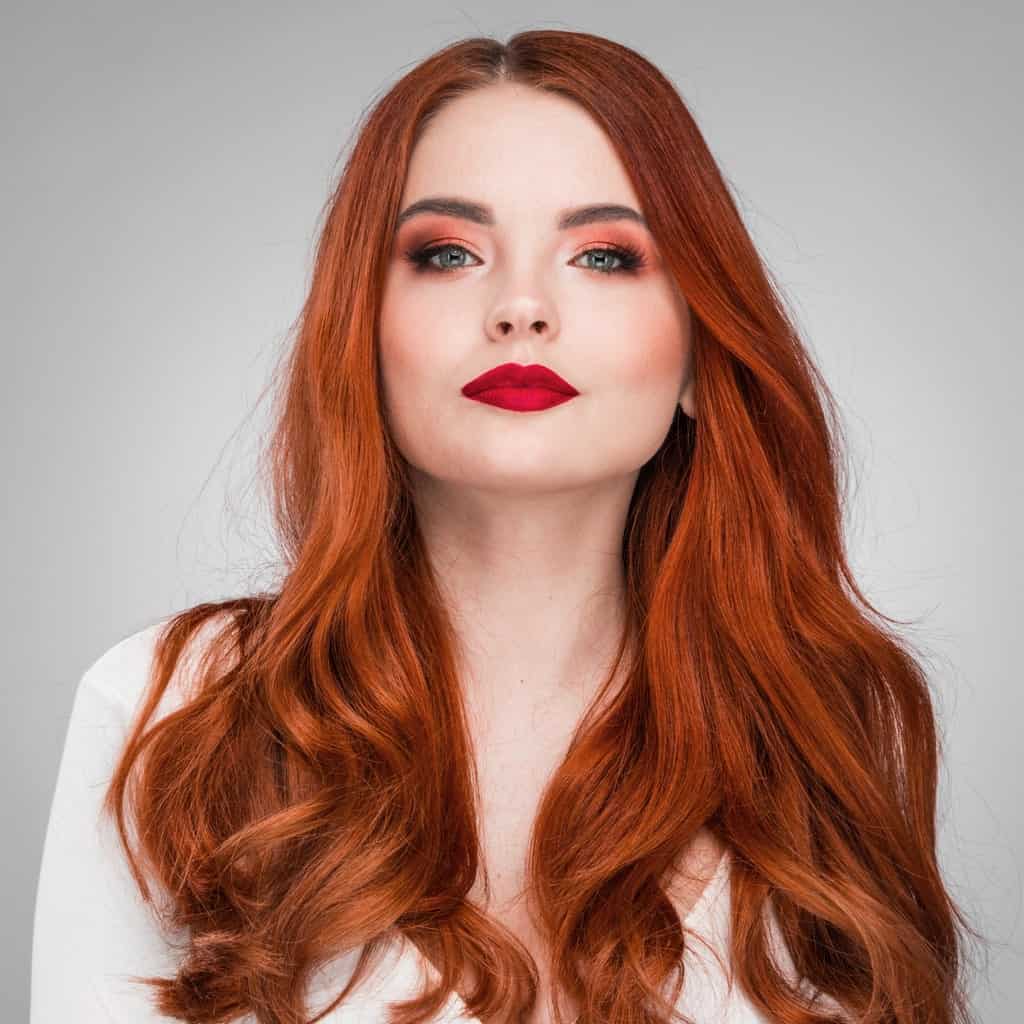 Natural wavy hair is a look that has been used for formal red carpets and a simple dinner plan. It is a classy way to dress up your hair and complements any makeup look and outfit.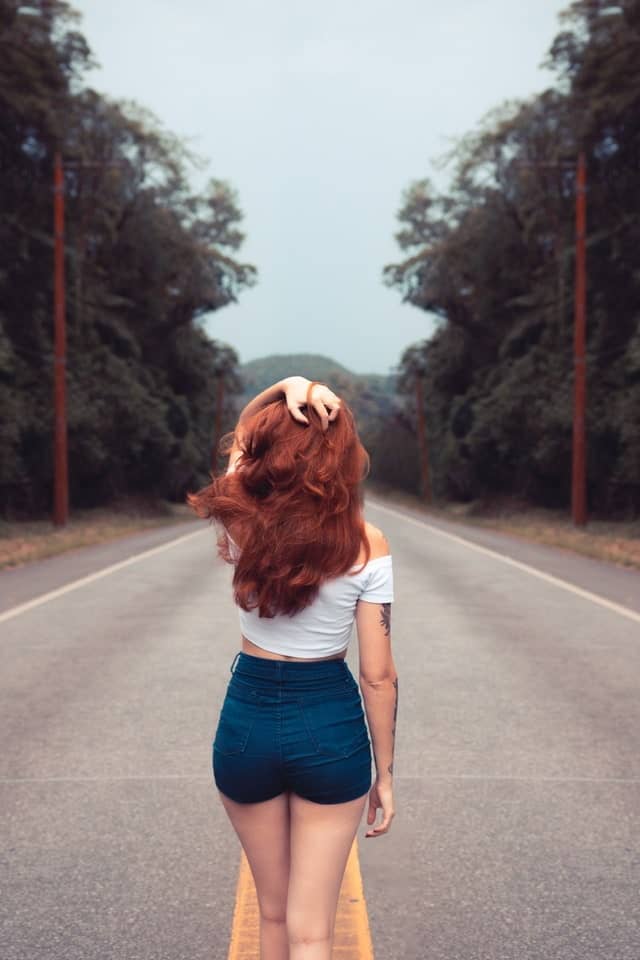 Loose layers are always a fun option that adds bounce and volume to your hair. The soft curls look really amazing in the auburn color since the reddish-brown shade attracts attention.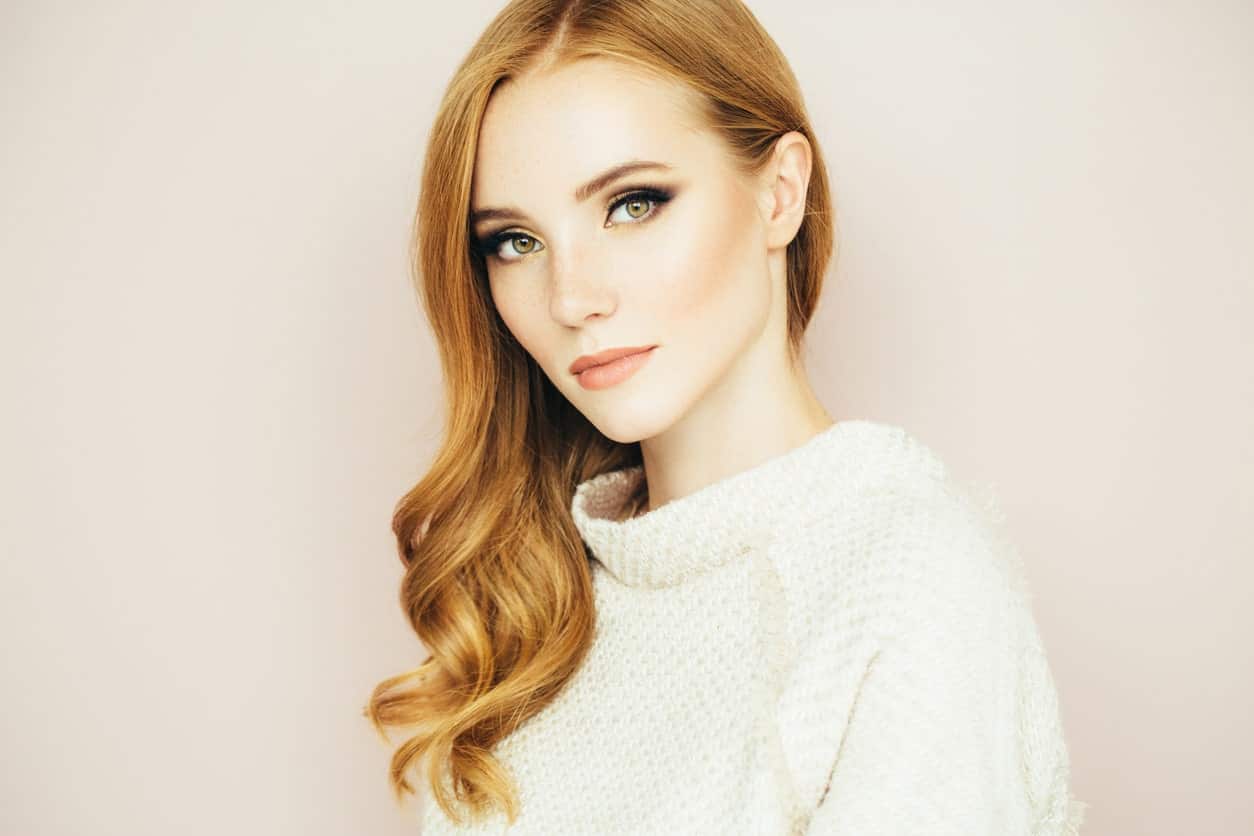 Side swept hair can only be achieved with blow dryers and round brushes but it is a really elegant look. If you are about to go for a formal event, you can make sure to sweep your auburn hair into this fantastic hairstyle.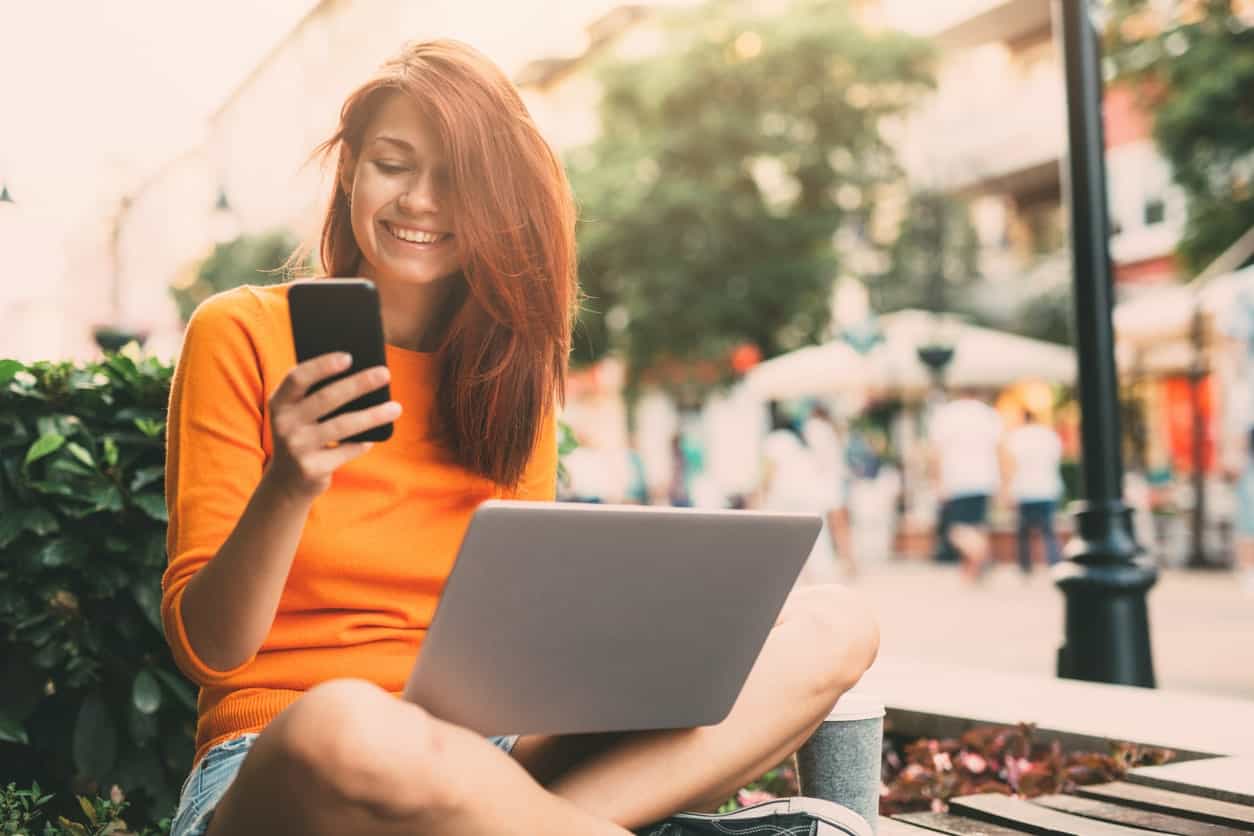 Step haircuts are a great way to add volume to your hair without reducing the length of the hair. With your gorgeous auburn hair color, it won't be hard to attract attention with this haircut.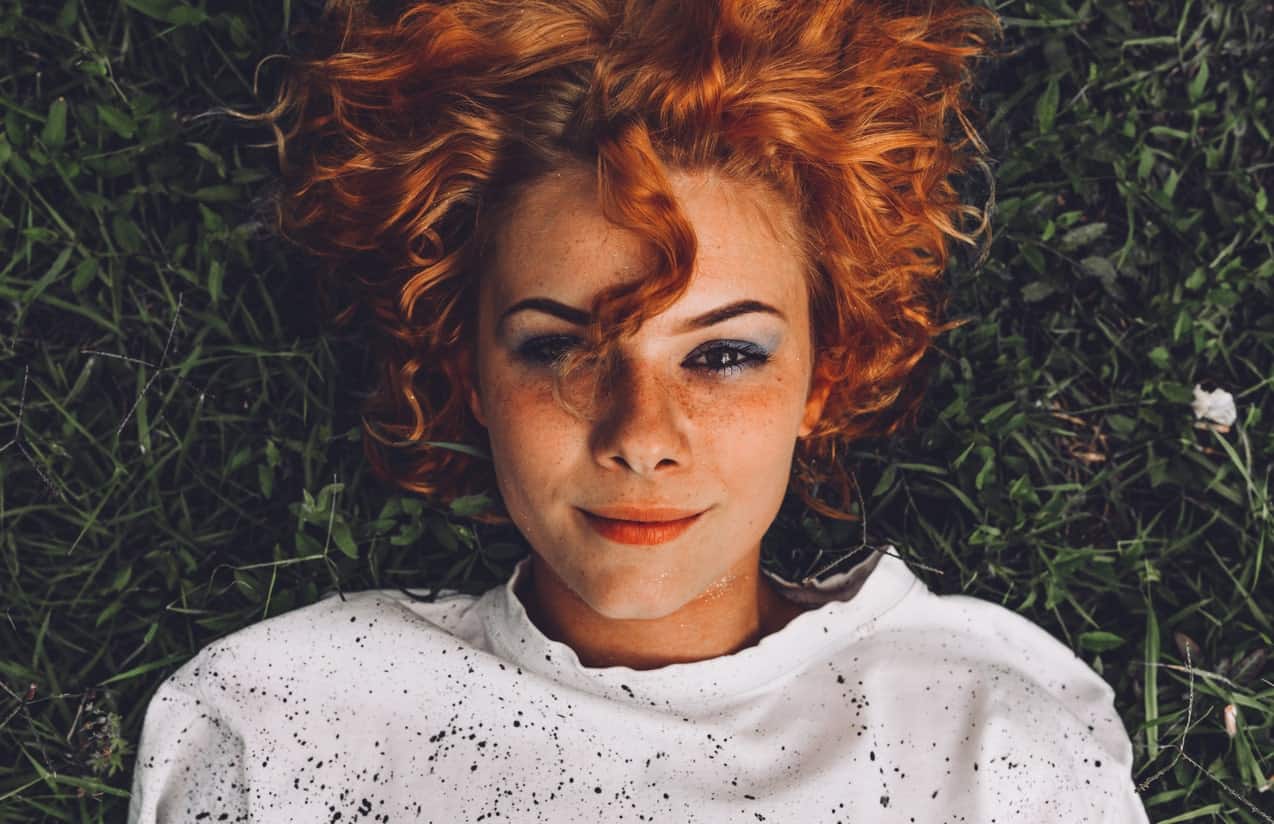 Tight curly auburn hair looks amazing if you have short hair. It's a crazy and messy hairstyle that will quickly become your signature look.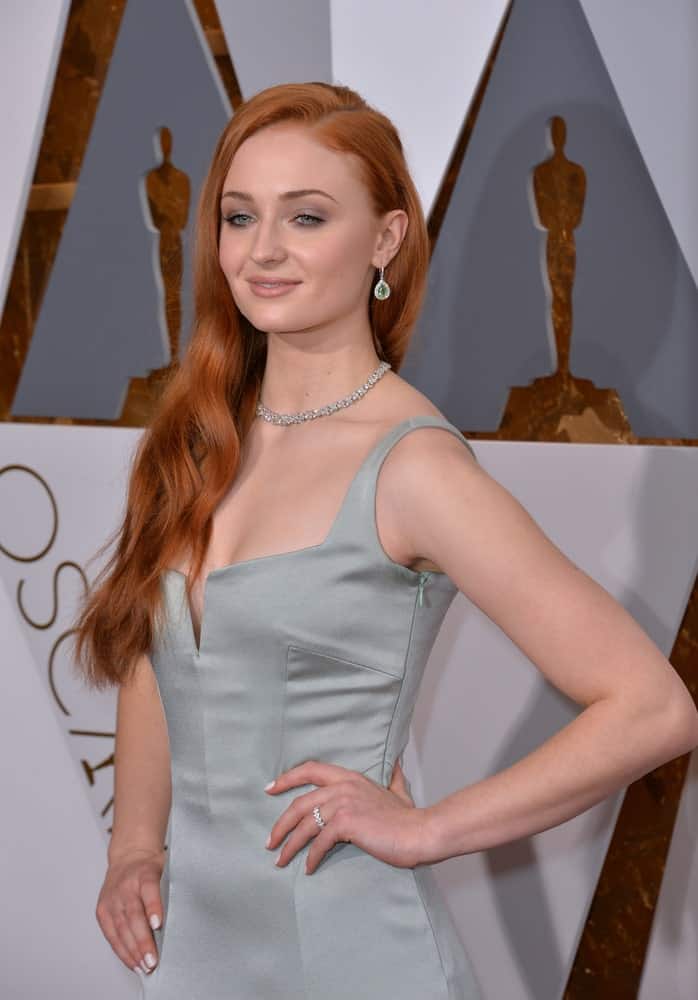 Sophie Turner completed her ravishing look with side-parted auburn waves worn at the 88th Academy Awards at the Dolby Theatre, Hollywood on February 28, 2016.
Click here for Sophie Turner's Hairstyles over the years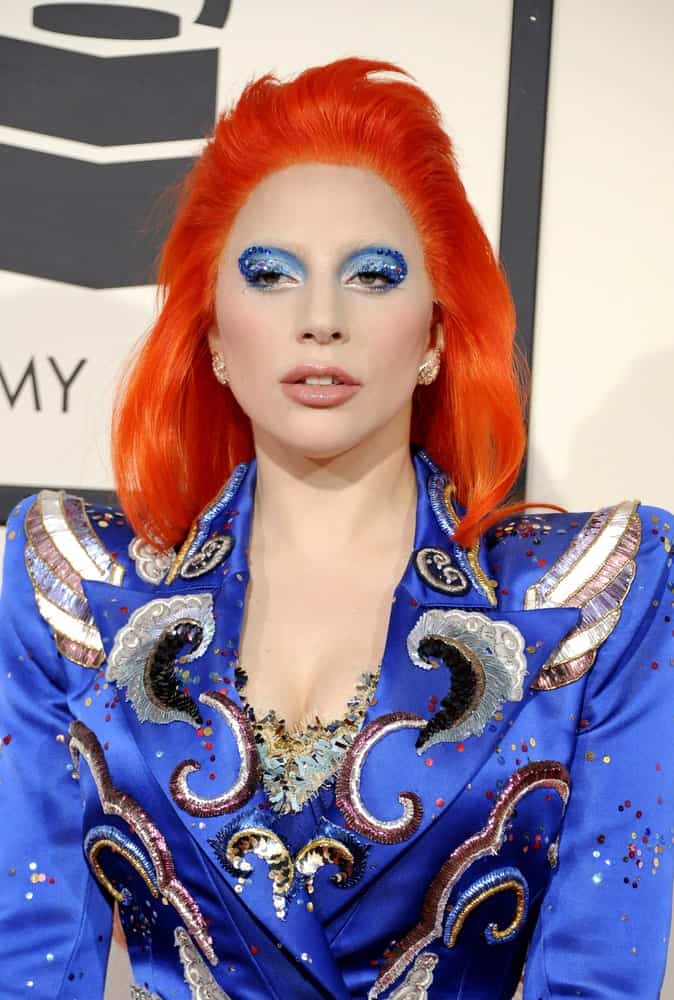 Lady Gaga wore a red-orange dyed hairstyle that contrasts her blue marching band jacket at the 58th GRAMMY Awards held at the Staples Center in Los Angeles on February 15, 2016.
Click here for Lady Gaga's hairstyles over the years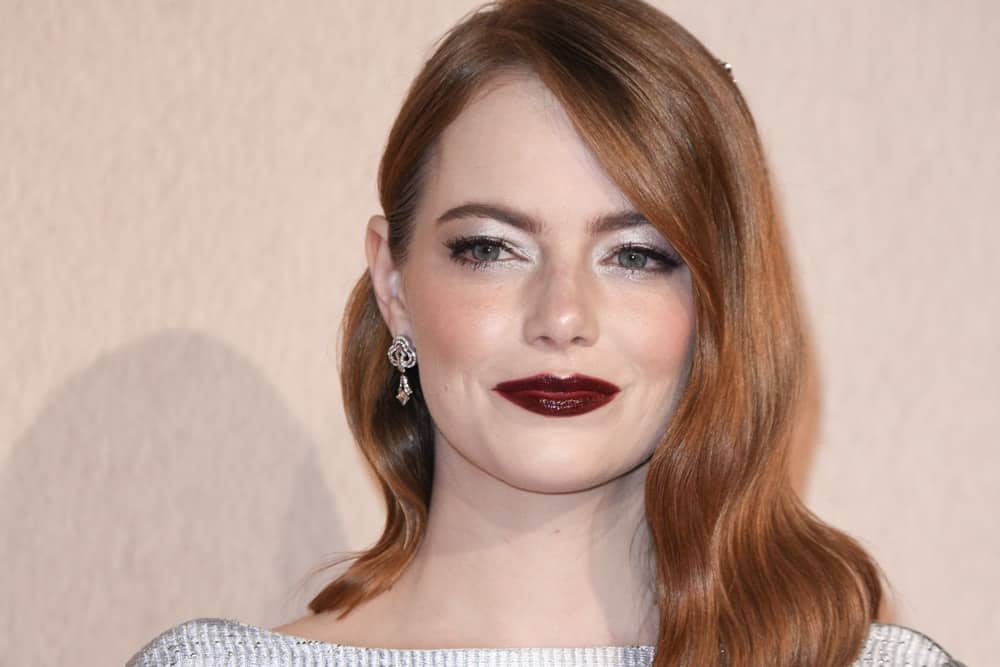 On October 18, 2018, Emma Stone was at the London Film Festival screening of "The Favourite" at the BFI South Bank, London. She flaunted her lovely lips with some dark make-up and a pinned side-swept hairstyle with waves.
Click here for Emma Stone's hairstyles over the years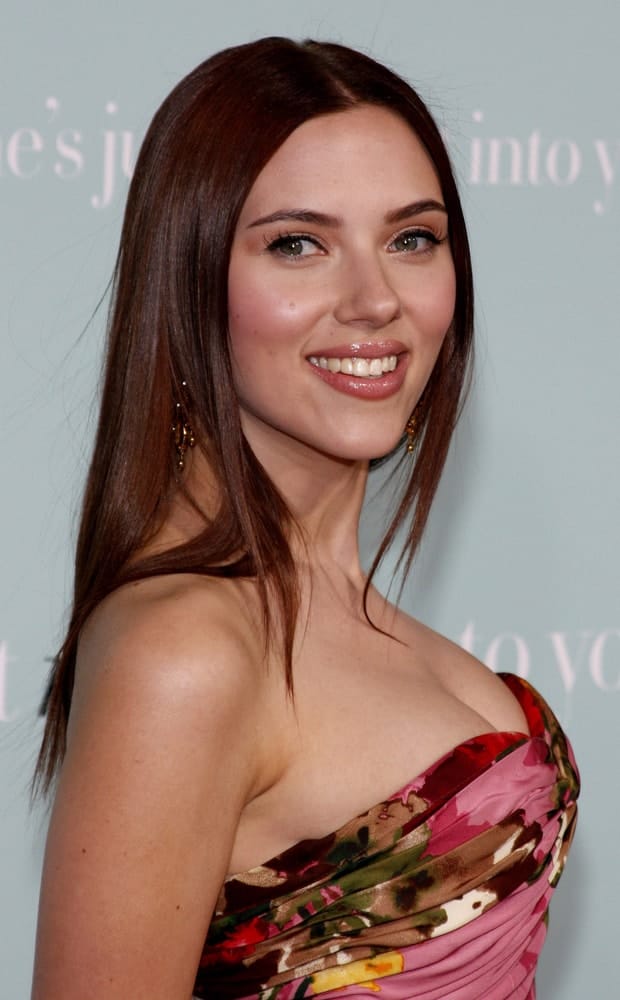 Scarlett Johansson was at the World premiere of 'He's Just Not That Into You' held at the Grauman's Chinese Theater in Hollywood on February 2, 2009. She came wearing a strapless colorful dress to complement her straight shoulder-length hairstyle.
Click here for Scarlett Johansson's hairstyles over the years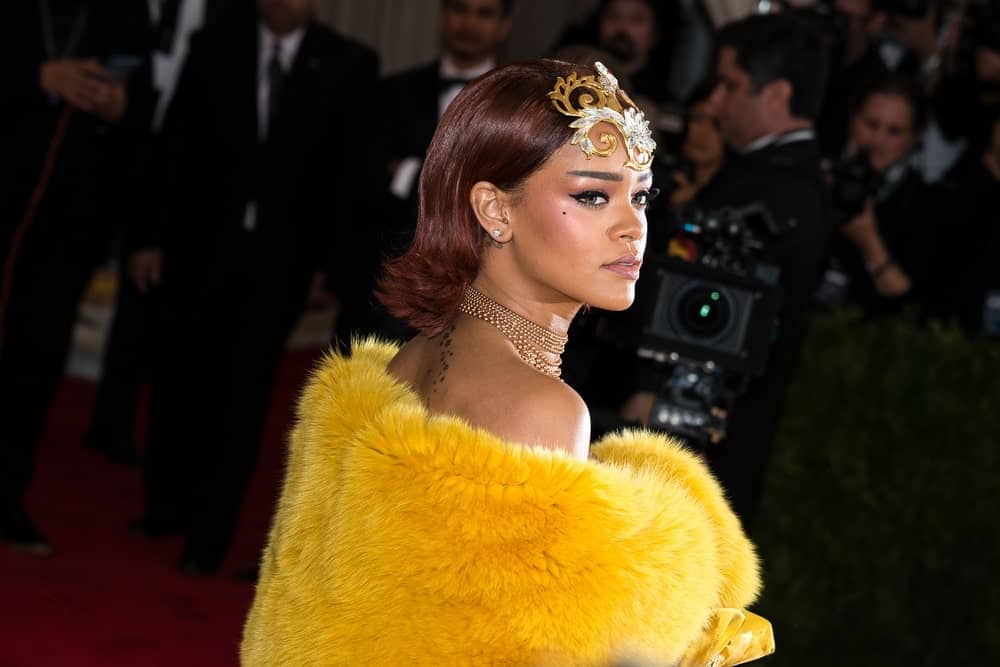 On May 04, 2015, Rihanna attended the 'China: Through The Looking Glass' Costume Institute Gala, held at the Metropolitan Museum of Art in New York City, New York. She wore a vintage yellow dress with fur to match her golden headdress on her slicked-back reddish hairstyle.
Click here for Rihanna's hairstyles over the years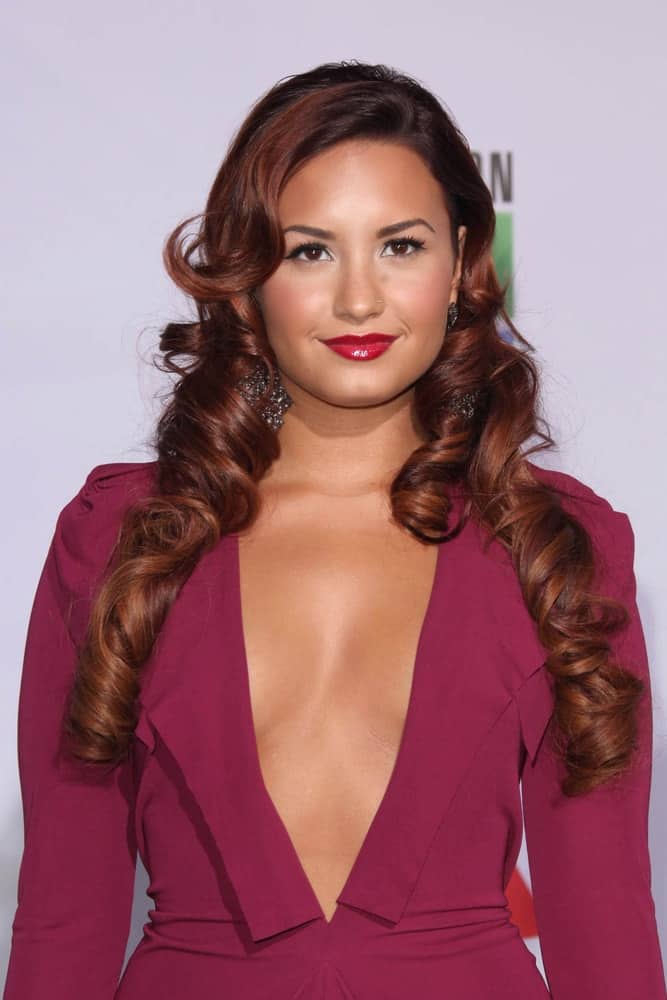 Demi Lovato paired her maroon dress with a uniquely long and curly highlighted hairstyle with flippy long side-swept bangs at the 12th Annual Latin GRAMMY Awards at Mandalay Bay on November 10, 2011, in Las Vegas, NV.
Click here for Demi Lovato's hairstyles over the years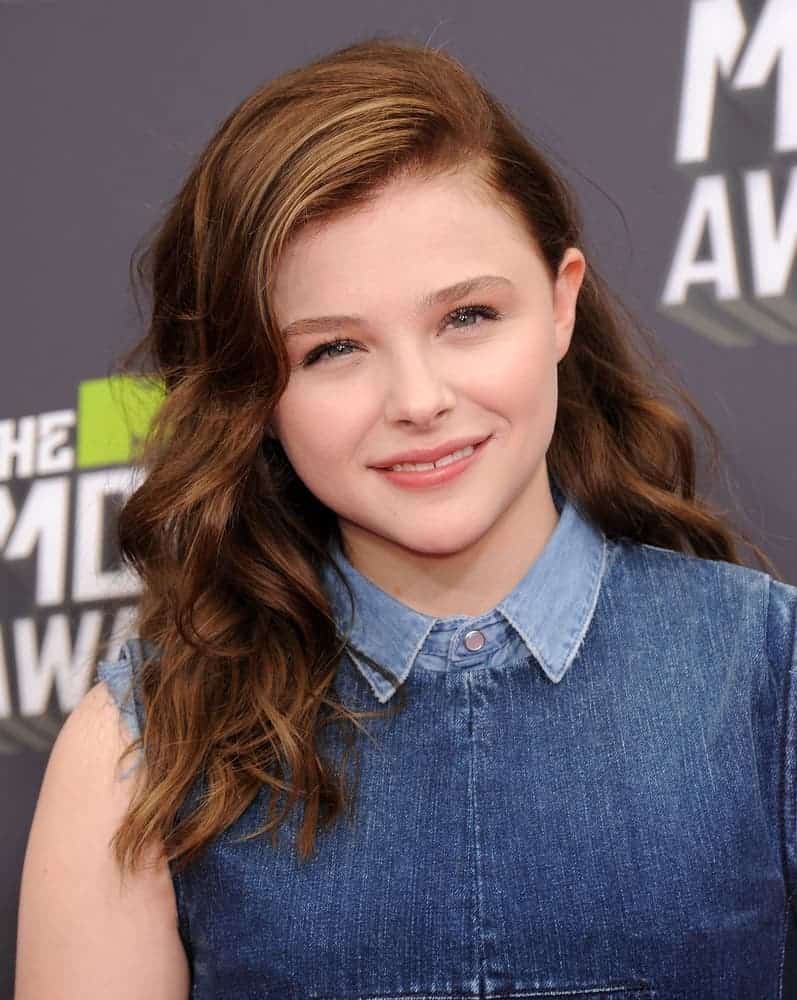 Chloe Grace Moretz attended the MTV Movie Awards 2013 on April 14, 2013, in Culver City, CA. She wore a casual denim dress with her side-swept brunette wavy hairstyle with layers and highlights.
Click here for Chloe Grace Moretz's hairstyles over the years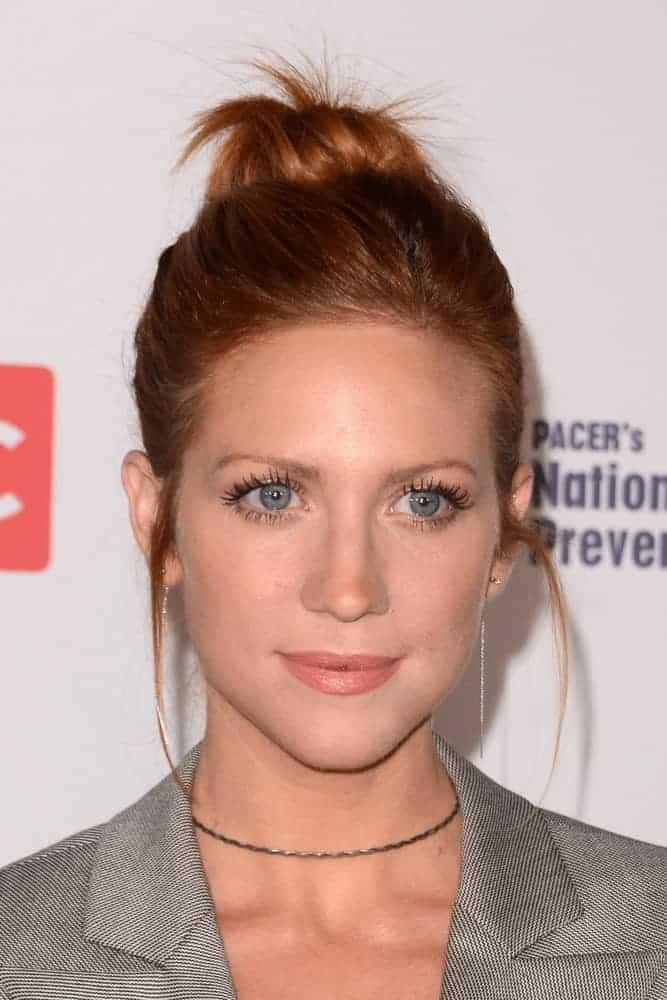 Brittany Snow was at the TLC's Give A Little Awards at the NeueHouse Hollywood on September 27, 2017 in Los Angeles, CA. She wore a gray smart casual outfit to go with her dark reddish high bun hairstyle.
Click here for Brittany Snow's hairstyles over the years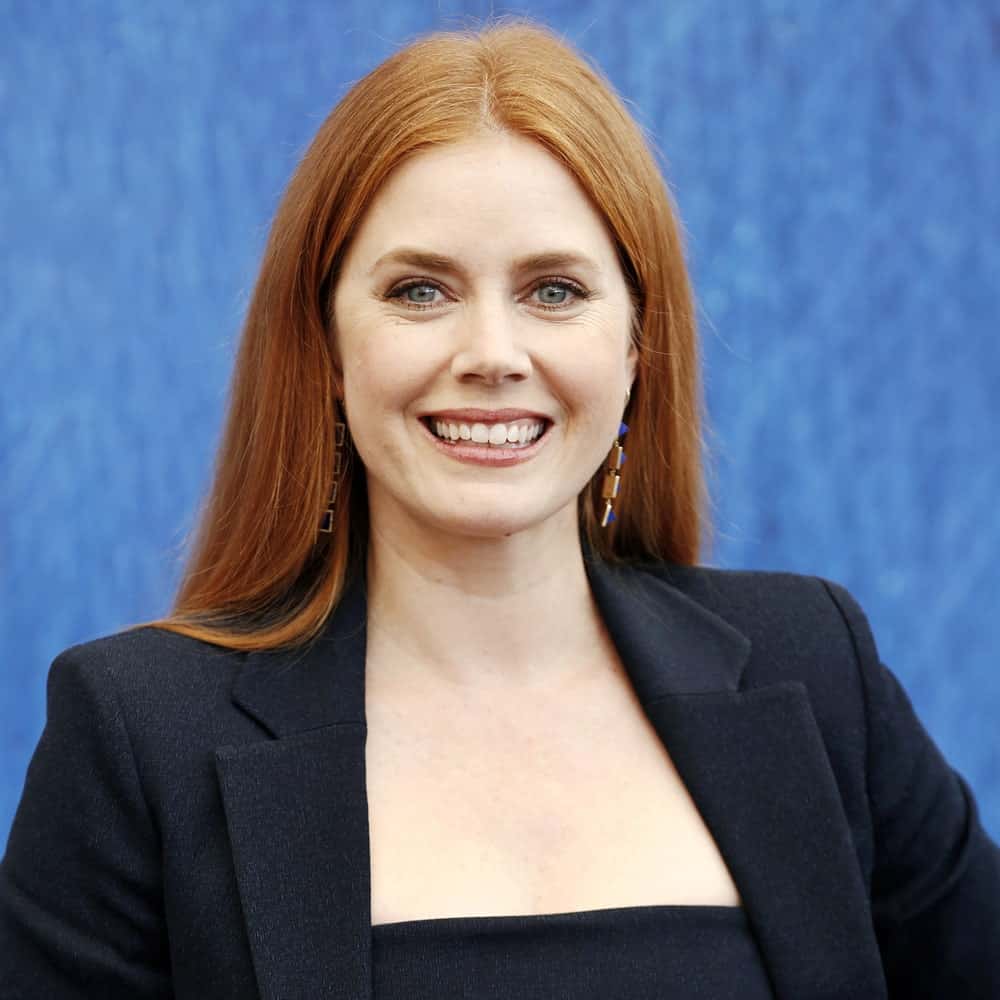 Amy Adams attended the photo-call of 'Nocturnal Animals' during the 73rd Venice Film Festival on September 2, 2016, in Venice, Italy. She wore a smart casual outfit with her long and straight red hairstyle with a slick finish.
Click here for Amy Adams' hairstyles over the years
---
Who Has Natural Auburn Hair?
Interestingly enough, individuals who have auburn hair are not only a result of those two chemicals, but they also have a genetic mutation right in their DNA. The melanocortin 1 gene strand has mutated as humans have evolved, and this mutation has been traced back to individuals hailing from Northwestern Europe.
Another group of individuals who are originally from the Austronesians area, or peoples from Asia, Oceania, and Africa, have a different and unique mutation that may also offer auburn hair. This mutated gene is found on the TYRP1 gene, and ultimately reduces the full strength of the production of melanin in hair follicles.
Either way, this hair color is most commonly found with people who have Northern or Western European heritage. While it is possible to be found on any skin tone or eye color due to the nature of the genetic mutation, it is most typically associated with individuals who have lighter skin or paler eyes.
Shades of Red…and Brown
There is a wide variety of specific shades that fall under the category of auburn hair, but even so, it is often confused with other, different hair colors, such as the less-commonly known Titian shades of hair. The key difference between auburn and Titian hair shades is that auburn hair includes hair that is actually red hair, while Titian hair includes brownish and orange tones in the individual's locks.
Auburn hair is also intended to cover women who sport maroon shades in their locks, but this may also cause confusion as chestnut and burgundy shades, in contrast to auburn, also include maroon in their hair tints. The difference is subtle, but chestnut reveals far more brown tones, while burgundy sports an almost purple shade in comparison.
When to Choose Auburn Women's Hairstyles
The common accepted time to really go for an auburn look is in autumn, when the fall colors of burnt red and orange leaves are falling through the air, and the holidays are all accentuated with warm-colored gourds and brown shades of turkeys. Of course, your autumn wardrobe will also benefit from a perfectly accentuated auburn shade of hair to compliment your warm closet as you dress for the windy days and gear up for winter.
Consider your complexion, natural hair color, and speak with your hairstylist on what shade of auburn to choose.