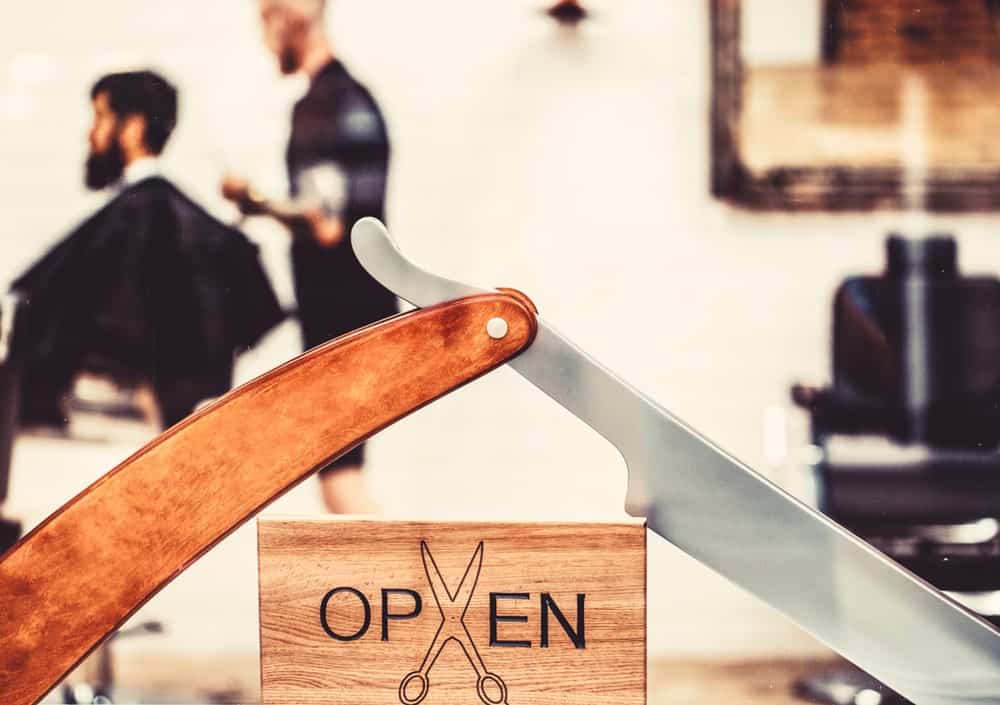 Men often want to know whether they should go to a barber or a hairstylist.
And in the modern world, women often want to know whether they should go to a barber or a hairstylist. Many women wear hairstyles that barbers can maintain.
The right choice for your hair care depends on a number of factors.
Just as you would not make an appointment with a brain surgeon for a broken toe, you would not make an appointment with a hairstylist for a buzz cut. Likewise, you probably would not ask your barber to give you a long shag with chunky highlights.
Between the extremes, the choice between barber and hairstylist can be tricky. It's often not all about price.
The main difference between the two kinds of haircutters.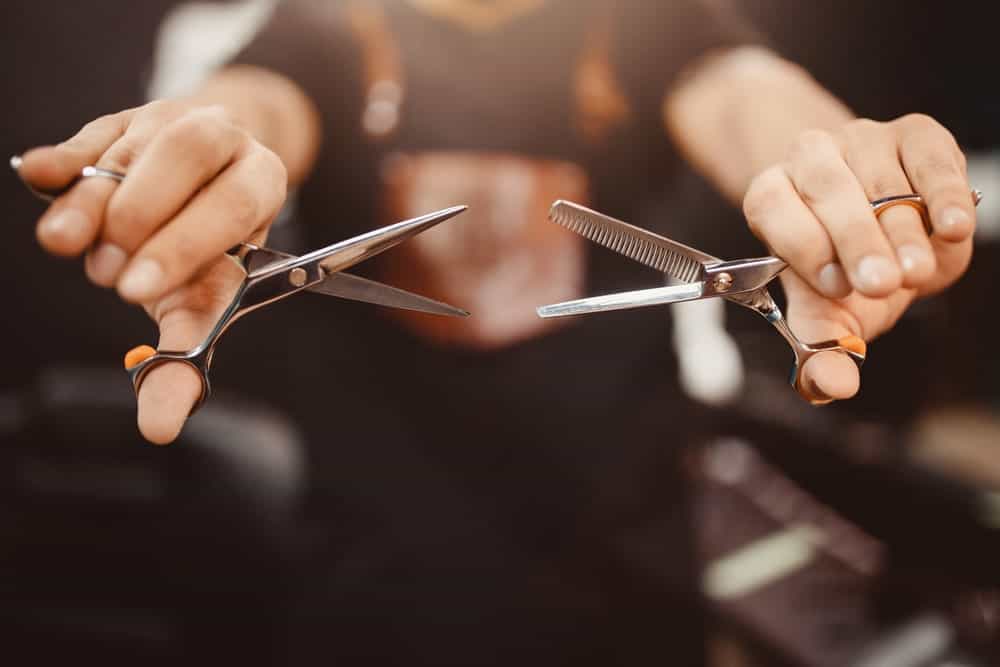 The main difference between barbers and hairstylists for men is the length of the hair they are trained to cut. Barbers usually do short hairstyles. Hairstylists usually do long hairstyles.
Both barbers and hairstylists welcome both men and women into their shops. Barbers usually focus on cutting short hair. Because they do short hairstyles, they see more men than women. They are adept at using clippers.
Hairstylists usually focus on cutting long hair. Because they do long hairstyles, they see more women than men. They are adept at using scissors.
Barbers work in barbershops. Hairstylists work in salons. Because cutting short hair takes much less time than cutting long hair, barbers usually charge significantly less than hairstylists. But people who wear short hairstyles see their hair care professionals as often as every other week, while people who wear long hairstyles may only need haircuts three or four times a year.
The line between barbers and stylists is becoming blurred. Barbers are learning how to do long hairstyles. Stylists usually know how to cut short hair. If your regular hair care professional is not available, chances are you can get the cut you want from a stylist if you usually see a barber or from a barber if you usually see a stylist.
When to go to a barbershop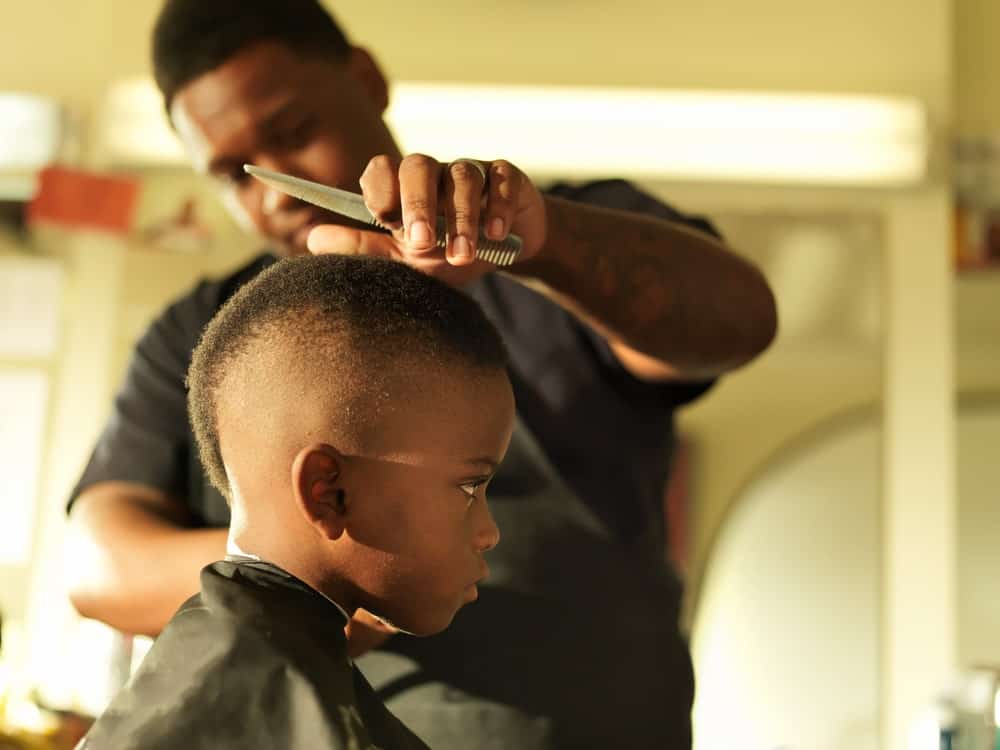 Modern barbershops in the US and Canada generally welcome both women and men. Barbers are your hair care professional of choice when you want a classic short hairstyle like a fade, a flat top, a buzz cut, or a military cut.
Barbers are usually much less expensive than stylists, so you can save (sometimes a lot of) money by going to a barber instead of a stylist. Any haircut you get from a barber will be easy to maintain and won't require a lot of product. And if you want a shave, your only choice is seeing a barber. Many barbers offer shaves with hot lather, which are a real treat, although some customers will be nervous about getting a shave with a straight-edge razor.
When to go to a hairstylist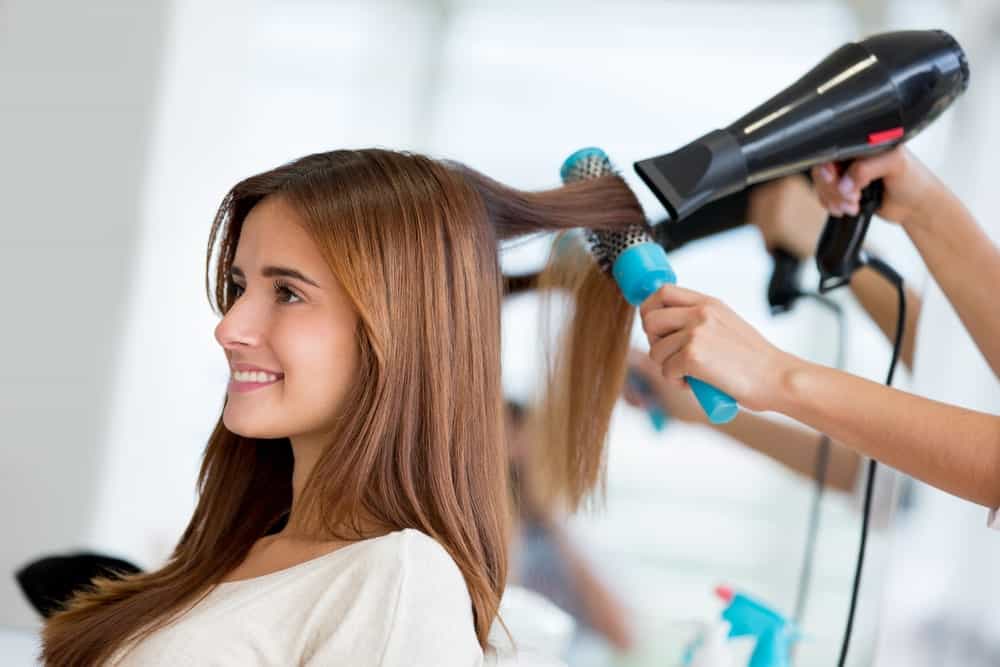 When you are going with a longer hairstyle, you are likely to get better results from a hairstylist at a hair salon. This is also true if you want to color. Barbers usually do not offer color services, and it is always better to get hair color from a knowledgeable professional.
Stylists are usually more aware of new hair designs than barbers, so if you want to have your hair cut in the latest style, you should see a stylist. Your stylist can modify popular styles to complement your unique features. Salons employing hair stylists offer a wider selection of products and can tell you which products work best for you.
How can you find the right place to go?
A tried and true method of locating the right hair care establishment is word of mouth. When you notice someone who has a hairstyle you admire, ask them where they get their hair cut. That may turn out to be the place to get the right cut for you. If you live in a larger city, you can easily find establishments that combine barber and stylist services, blending traditional haircuts with modern style.
What about hair care studios?
Have you ever wondered what the difference is between a haircut that will set you back 20 bucks including the tip at a barbershop, or a $100 visit to the hairstylist, and a hair studio experience that will cost you $500 before the tip? Probably you are already familiar with the experience of a $20 haircut and the $100 visit to the hair salon. Let's imagine a haircut at a studio that costs $500.
Designers cost more than stylists and barbers.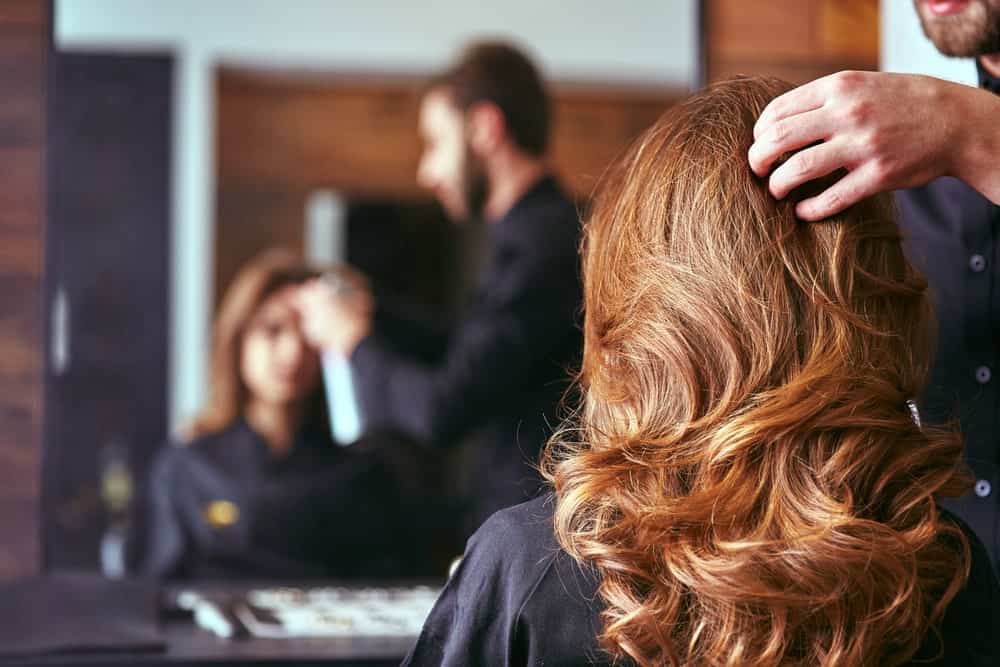 The first thing you will notice about the service establishment where you will get your $500 haircut, once you get over the shock of paying $500 for a haircut, is that this place of business is not called a "barbershop." It isn't even called a "salon." It's a "hair studio."
You won't be seeing a "barber" or a "stylist." You will be seeing a "designer," some who creates new hairstyles. Everything about the studio will tell you that you are in store for a luxury experience that is worth the money you will pay for it and you will even want to come back for more.
Your designer may have an amazing professional experience.
If you take a little time to do your homework, you may find that your hair designer has been written up in major fashion magazines and worked on runway shows for both men and women. Your hairstylist may have done a long apprenticeship under one of the big names in hair design before establishing his or her own studio. Your hairstylist will have an impeccable pedigree and an awesome résumé.
Everyone in your studio will make sure you feel you deserve their services.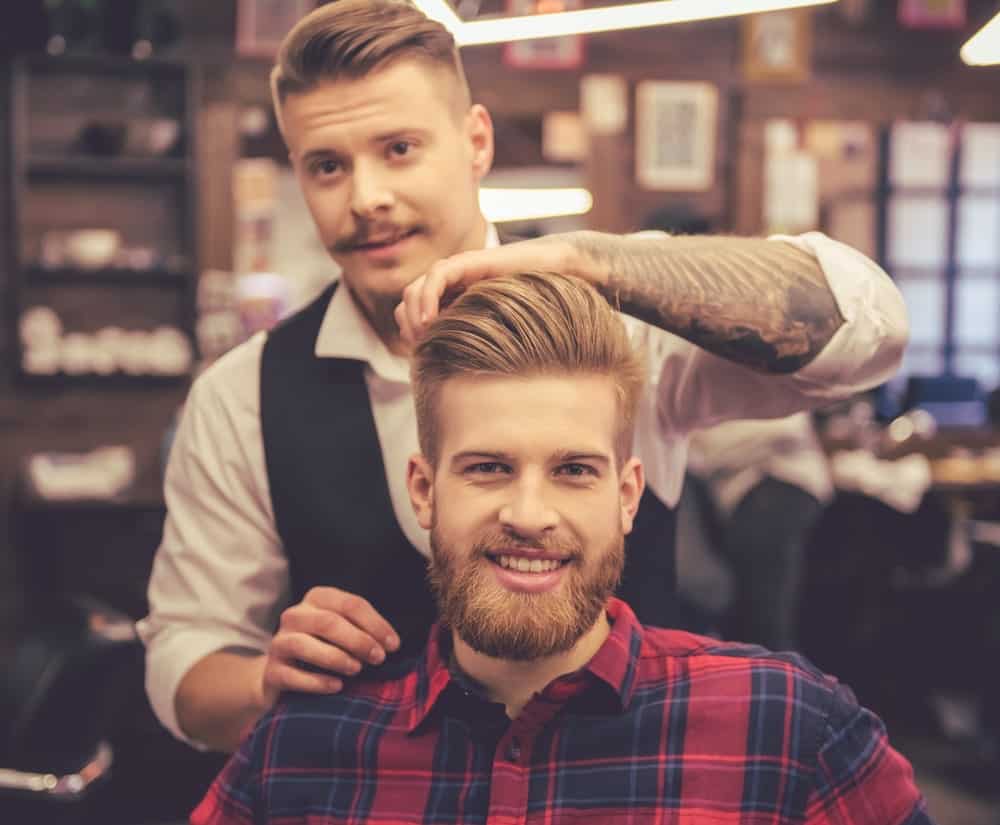 You will probably wonder how to dress for your appointment. You will be confident that cut-off jeans and a tank top are not the right look. After all, you don't want a bouncer to turn you away at the door. You settle on business casual. To your surprise, shortly after you arrive at the studio you are escorted to a changing room and offered an opportunity to take off your clothes and put on a robe.
Everything in the studio will convey the good taste, luxury, and elegance.
When you are appropriately attired for your cut, you are escorted into the studio. It will have elegant furniture and probably a few homey touches, like Edison light bulbs hanging from the ceiling and a cute French Bulldog puppy wandering around looking for attention.
Your designer is polite but directive.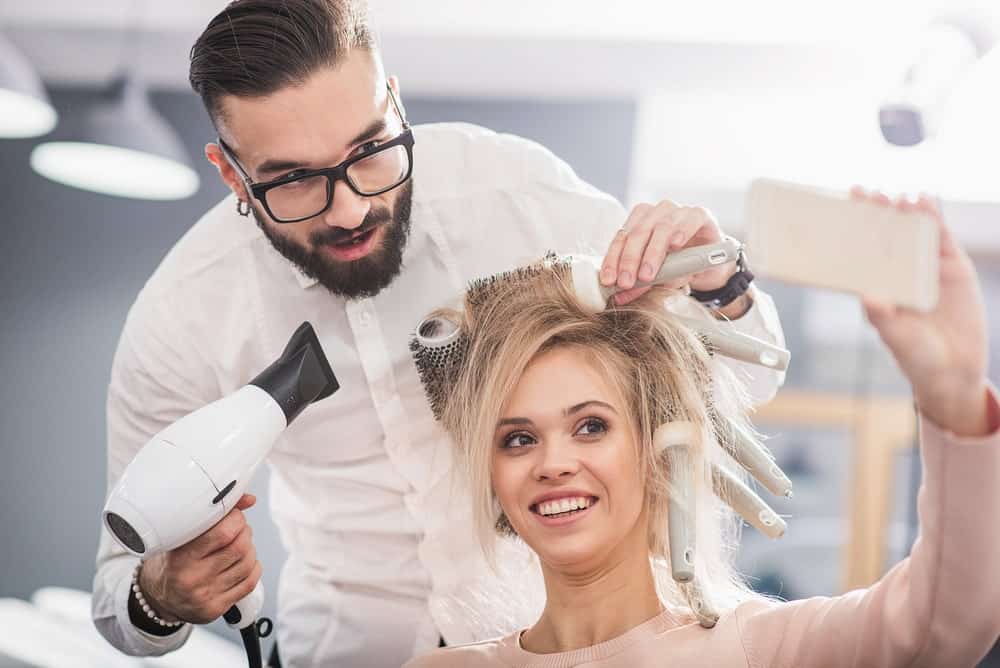 You sit in the equally elegant styling chair, and you tell your stylist what you would like. Your stylist listens politely, and then says something like "The perfect hairstyle depends on how long your neck is, your jawline, and how you have trained your hair. The stylist will go on for maybe a minute or two telling things about hair design that you would never have known to ask. Your stylist convinces you that he or she knows what he or she is talking about and you decide to let them do their own thing.
Everything your designer does convey competence and luxury.
The hairstylist proceeds to spend 45 minutes just doing the fade at the back of your neck with scissors instead of a buzz clipper. The stylist uses huge scissors to make tiny cuts. Instead of a plastic comb, your stylist judges the length of your hair through a gold comb.
As your stylist is finishing up, he puts some product in your hair to see how your hair falls. He or she rinse the product out and goes to work on the top of your head. After another 45 minutes, your stylist will be done.
The designer will tell you everything you need to know to make your hair stay the way it looks at the studio. You may need a blow dryer, a brush, and products. Chances are you will be offered a complimentary cleanup. Sometime before your next regular appointment, the stylist will touch up your hair for at no charge. "If you get a haircut once a month, you can come back in two weeks, and we will clean you up for free." You make your appointment for your touch up, pay $500 for the cut and leave a $125 tip, and you are on your way.
There is just one part of this story that probably does not match with reality. This kind of haircut can cost a lot more than $500. The most in-demand hair designers may charge hundreds of dollars for appointments in their studios and thousands of dollars plus travel to give you a haircut at the site of your choosing.
What makes customers happy to pay huge amounts of money to hair designers?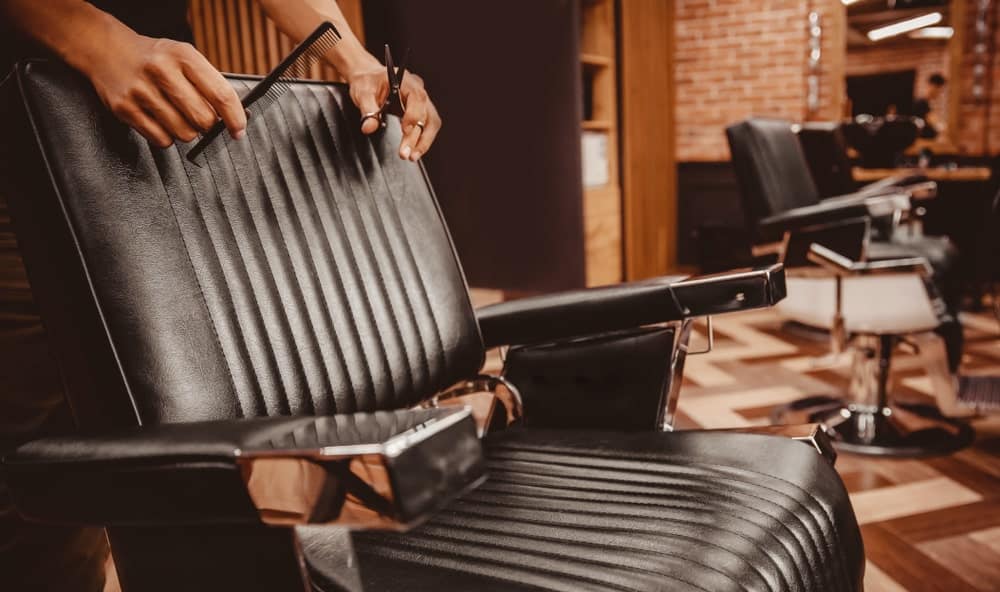 Whether the charge for the stylist is $500 or $5000, successful hair designers keep their clients sure that they are getting value for their money. Here are some possible reasons people keep coming back to highly skilled and extremely expensive hair designers:
The designer elevates his or her business by calling it a studio. If the business establishment were a "barbershop," you would bring some preconceived notions of fair prices with you. Because designers call their place of business a studio, you don't carry any cognitive baggage of price expectations.
The designer avoids the generic experiences we all associate with cutting hair. There is no waiting room with magazines on the table. You aren't left alone to stare at your phone while you are waiting for the barber to be ready to see you. You don't even get to wear your own clothes. Everything about the experience of going to the designer before and after your haircut is very different from going to a barbershop or a hair salon. You don't feel that you are getting a $20 haircut. Or even a $200 haircut.
The designer moves beyond expectations for your cut. She or he listens to what you have to say about how you like to wear your hair. Then the designer gives you a vision of much, much more. No other hair care professional has ever offered you a lesson in hair design. And it's probably been a long time since your haircut involved scissors and a gold comb. Your online review of your stylist might be "The dude is an expert and he's not afraid to show it." The stylist is not afraid to make recommendations that you may not have even known to ask for.
Everything about your experience feels outside the ordinary. The interior will be immaculate. There is no need to wait. You have ushered to the back to don a robe. The tools were gold. If your designer can make you feel you have had a luxury experience that is not duplicated anywhere else, and if your budget permits, you are willing to pay much, much more.
Stay aware of things hair care professionals do to make you feel good about spending money.
Most of us will never have a $500 haircut, and a $5000 haircut is out of the question. Most of us will spend $20 at the barbershop or maybe $200 at the hair salon. But understanding how high-end hair designers justify their fees can help you get good value for smaller purchases.
It's fine to spend lots of money on experiences you enjoy. Just be sure you are getting value for what you spend, no matter how much or how little you spend at every visit to your hair care professional. There are times it is a good investment to spend big money on exquisite grooming, such as your wedding day or a photoshoot, that is if you have the money to spend. It's always wise to set reasonable expectations of your hair care professionals, investing in exactly the services you need to feel good about your look.