Whether you are planning on curling hair professionally or for personal use at home, let us point out the differences of curling wands, curling irons, hair rollers and perm so you can have an informed decision.
If you've ever wanted curly hair, then no doubt you've tried to find a way to get the luscious locks you crave. Then again, if you've ever had a bad perm, you may have decided it's not worth the trauma. My mom gave me a perm once when I was a kid that turned out looking like one of those cartoon drawings of someone who's getting electrocuted.
Needless to say, I didn't think it was as funny on me as it was on Saturday morning television. After that, I swore I would never get another perm. As an adult, I've curled my hair with rollers, curling irons, and curling wands. And yes, I did eventually get another perm (not from mom) and loved it.
Now, let's take a look at the different ways to get beautiful curls so you can decide which will work best for you.
Permanent Waves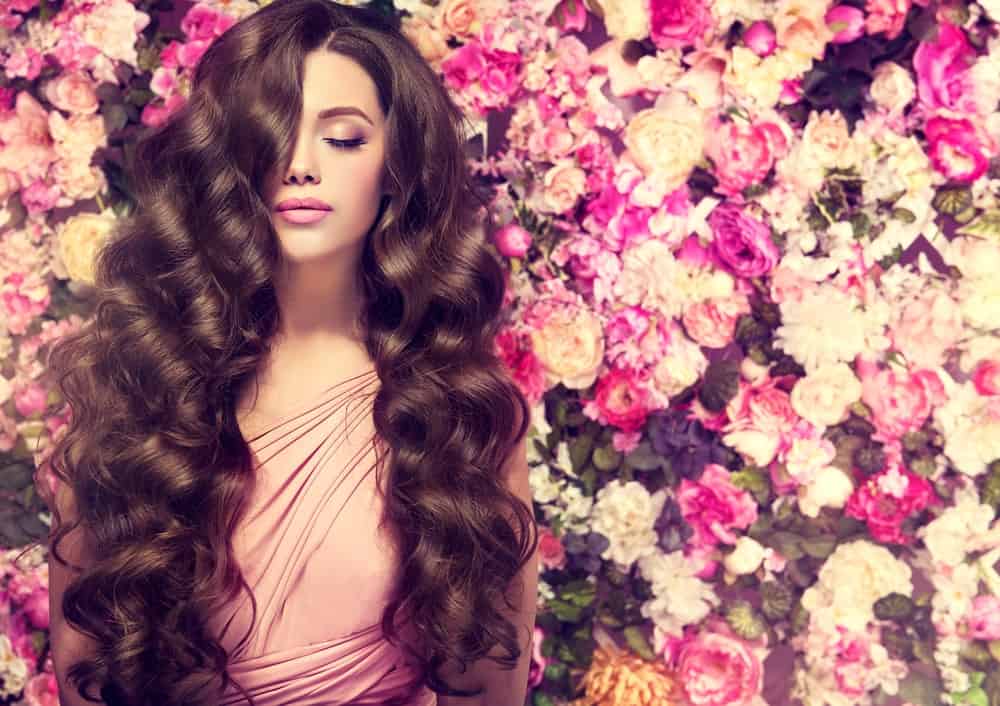 Getting a permanent is a commitment to a hairstyle. Of all the ways to curl your hair, a permanent wave is the one that lasts the longest. It's also easily the most damaging to your hair because of the chemical processing needed to achieve curls that last.
Perms have a long history dating back to the 19th century when Francois Marcel began creating permanent waves by using heated flat irons to fix the waves close to the scalp. The style came to be known as Marcelling and was wildly popular in the 1920s and 1930s. However, permanents, as we know them today, started as a heat process that involved a "permanent waving machine" with electric rods.
A combination of the heated rods and chemicals caused a permanent wave that would last for months. Unfortunately, the machine that one needed to get hooked up to to get a perm looked as if it were a medieval torture device. Nonetheless, women loved their perms.
Finally, in the early 1970s, the home perm became available. This type didn't need heat, relying on a chemical reaction to curl the hair.
Is It Easy to Use?
Though they've come a long way, home perms are tricky. It's essential to find one that works for your hair type. Additionally, the size of the rollers you use will dictate how tight the curls are when you're finished. So if you don't want kinky hair, use larger rollers. Depending on how thick your hair is, rolling it up can take a while. It can easily take 45 minutes or more to roll long, thick hair.
Plus, the perming process takes a couple of hours because of multiple applications of curling agents and relaxers.
Lasting Curls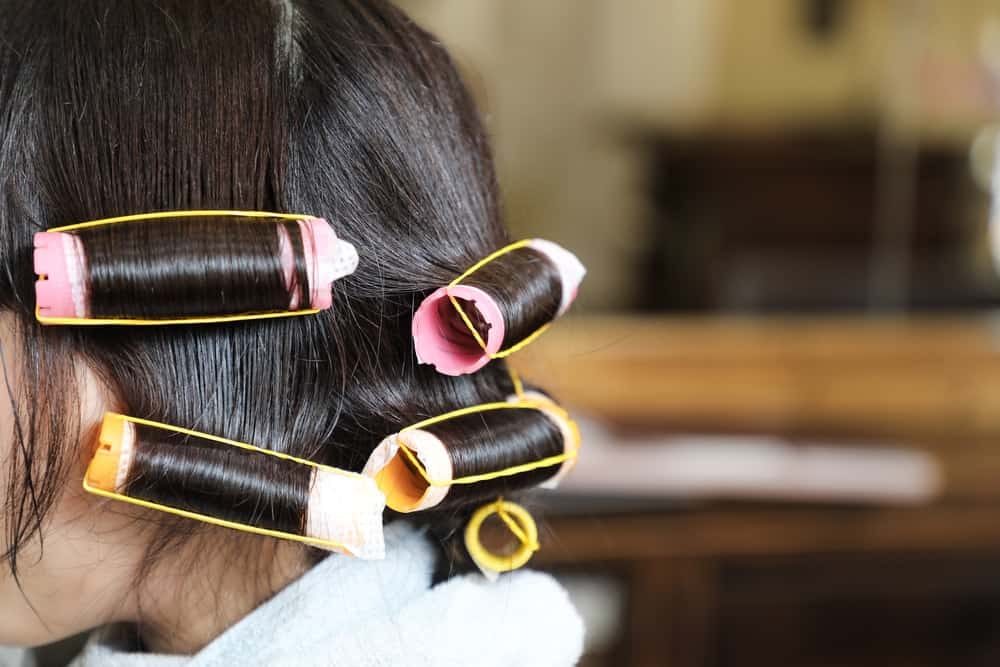 A permanent will last three to six months. The less often you wash it, the longer it will last. Pro tip: Don't wash it right away after you get a perm because it will loosen the curls. Of course, if you want them looser, wash away!
I even use a conditioner right away because I have fine hair that gets a death grip hold on a curl. I've found that if I condition it, my hair not only loosens up, but it's less fizzy overall.
The Good and the Bad
If you get a good perm, you'll have gorgeous shiny curls that last and last. You won't have to do much styling daily; just put in some leave-in conditioner or moose, and you're good to go. On the other hand, a bad perm is a nightmare that you can only fix with time or a creative haircut. A lousy perm will be dry and frizzy; it may even take on an unwanted shape.
Home perms have come a long way, and you can achieve beautiful results at home if you know what you're doing. The best thing to do if you really want a perm is to go to a professional. Or at the very least, enlist a friend who's done it themself and had good results.
Price Range
AÂ home perm will cost between $10 and $55 depending on the brand. If you have gray or hard to curl hair, expect to pay more. If you get a perm at a salon, the price will start around $50 and could easily climb well above $150.
Heated Hair Rollers
Sometime during the great depression in the 1930s, Solomon Harper invented the first electric rollers, which he went on to update in 1953 with the hopes of creating long-lasting curls. Although perms were still popular, the African American inventor's hot rollers were a hit, and women went wild for them.
For one, they could achieve a variety of styles, so women weren't stuck with one look if they wanted to switch it up. That wavy 1950s hairstyle that Marylin Monroe made so famous is a prime example of the gorgeous style you can achieve with hot rollers. After all, it's better to forgo the perm if you have color-treated hair, and that blond bombshell look requires a lot of chemical enhancement.
So Easy to Use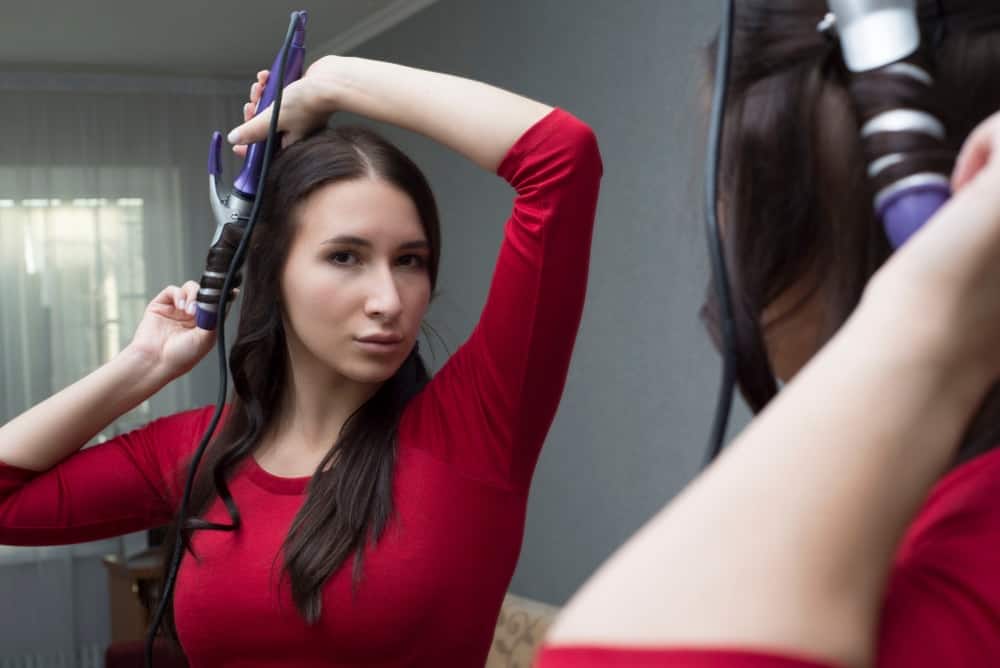 Hot rollers are easy to use, and they don't damage your hair like some other heated hair appliances do. Even better? You can use the hot rollers to achieve a modern wave that looks like you walked straight out of the salon. Here's an excellent tutorial to show you how to do it.
How Long Will Those Curls Last?
Your curls can last all day. First, don't wash your hair before you curl it because it will be too smooth. The more texture it has, the better if you want your curls to last. Second, you can either choose a heat protectant setting spray or lightly spray each section of your hair with hair spray before you roll it up moose works to help hold a curl, too.
When you're finished styling, use a little setting spray, and you're ready to face the world.
Pros and Cons
Hot rollers are a great choice for achieving beautiful full, bouncy curls or wonderful waves. The downside is that they're hot, and you need to be careful when you pick them up. Plus, if you have a lot of hair, you may find that you don't have enough rollers. What this means is a more extended session or a bigger set of hot curlers. You can even pick up two sets, so you're sure you have enough.
Price Range
Conair is the most trusted name in the business, and these are my favorite hot rollers. You can pick up a set of Conair rollers ranging from $20 up to $75. They come in a variety of sizes and sets.
Curling Irons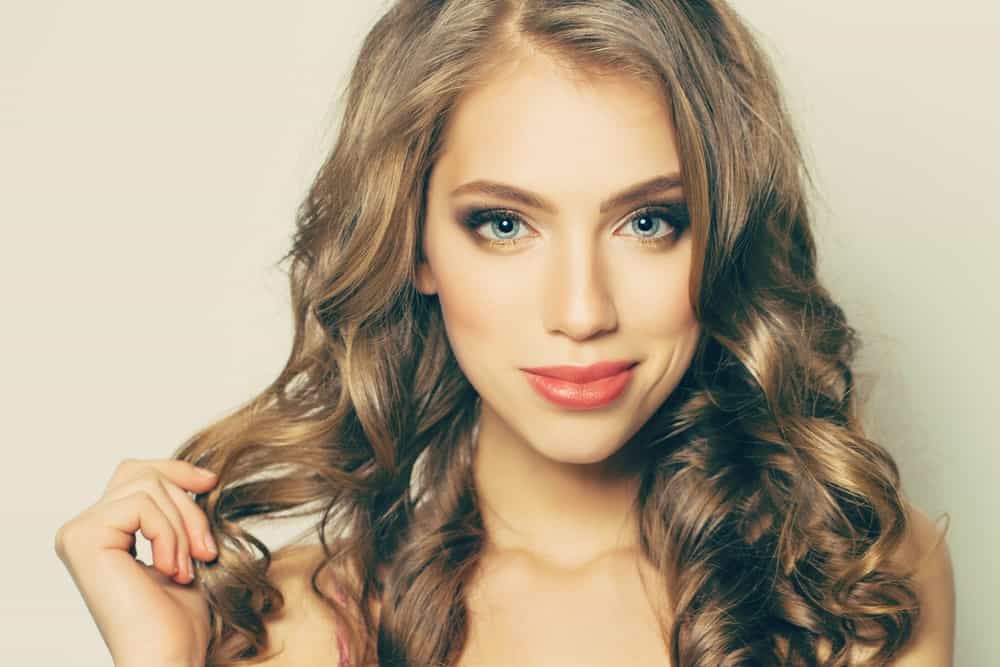 People started using curling irons before the invention of electricity. As you might imagine, it was dangerous as they heated tongs in a fire and then used the heated metal to curl the hair. Thankfully, curling irons have come a long way since then.
A couple of Frenchmen, Rene Lelievre, and Roger Lemoine invented the electric curling iron in 1959, and by the mid-1960s, all the ladies used them. Today, curling irons are even safer if you spend the money to get one with a ceramic or tourmaline shaft. These coatings are better for the hair than aluminum, and they leave your hair shiny and manageable as well.
An aluminum shaft isn't recommended for fine hair because it'll leave it burnt and frizzy.
Is It Easy to Use?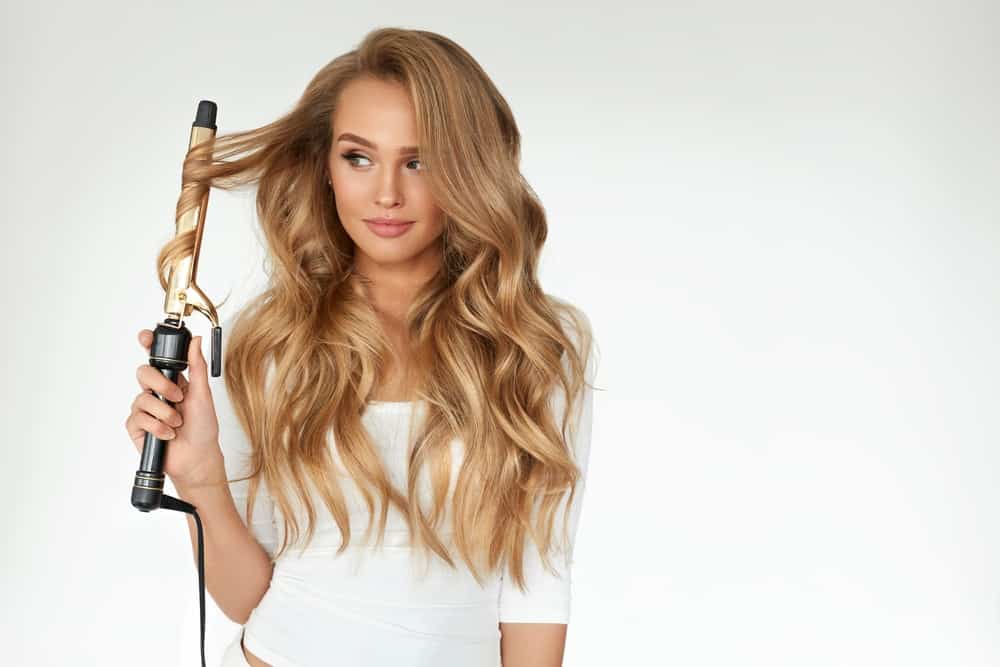 Curling irons take some practice to use insofar as learning how to wrap your hair around the barrel. Here's the thing, these days, you can get a curling iron with a barrel that automatically rotates. All you have to do is slip a section of your hair onto the curling iron and push a button, the appliance will do the rest.
Or you can curl your hair manually. Either way, depending on your hair, the style, and your prowess, it'll take 15 minutes to an hour to get those curls finished.
How Long Will They Last?
Much like using hot rollers, any heated appliance will work better and give you longer lasting curls with the right hair preparation. The key is to use moose, hairspray, or texturing products before, during, and after curling your hair.
Plus and Minus
As far as the good and bad of curling irons, it all depends on the quality of the tool and your hair's health. If your hair is dry and damaged, you should take steps to get it healthy before using any heat on it. Also, curling irons take some practice.
The good news is that you can purchase a curling iron with a ceramic or ceramic-tourmaline shaft and get gorgeous curls without burning your hair. You can also make those curls last for a whole day with the right products. Make sure to get a wand with an option of heat settings and start low to find out the right amount of heat for your hair type. Some hair types require more heat than others.
Price Range
Curling irons have a wide price range due to the difference between the cost of aluminum, ceramic, and tourmaline. The thing is, it's worth investing in one that's a little more expensive, so you don't damage your hair. These handy hair appliances range between $15 to $150.
My favorite is the Bestope ceramic, tourmaline coated one and a quarter inch wand, for big beautiful waves. Remember, if you want tighter curls, get a curling iron with a smaller shaft.
Curling Wands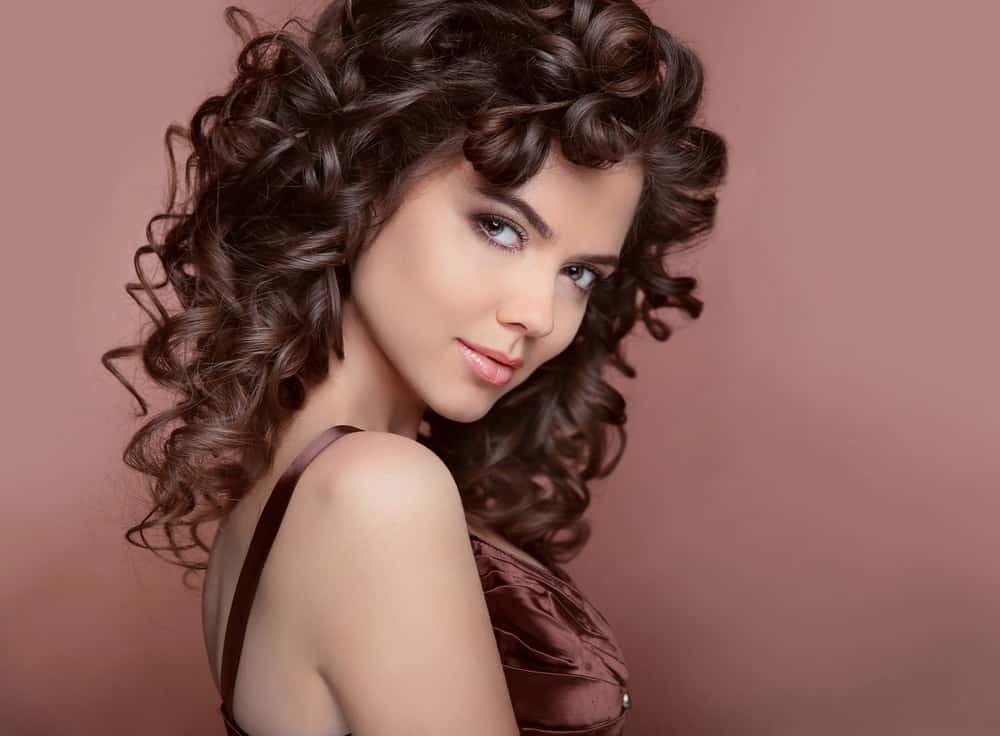 The history of the curling wand goes side by side with that of the curling iron. They're pretty much the same instrument with one extreme difference the curling wand doesn't have a clamp. You may find it easier to use for this reason. Additionally, there is a wand for each type of curl you want to achieve.
Learn to Use Different Wands for a Variety of Styles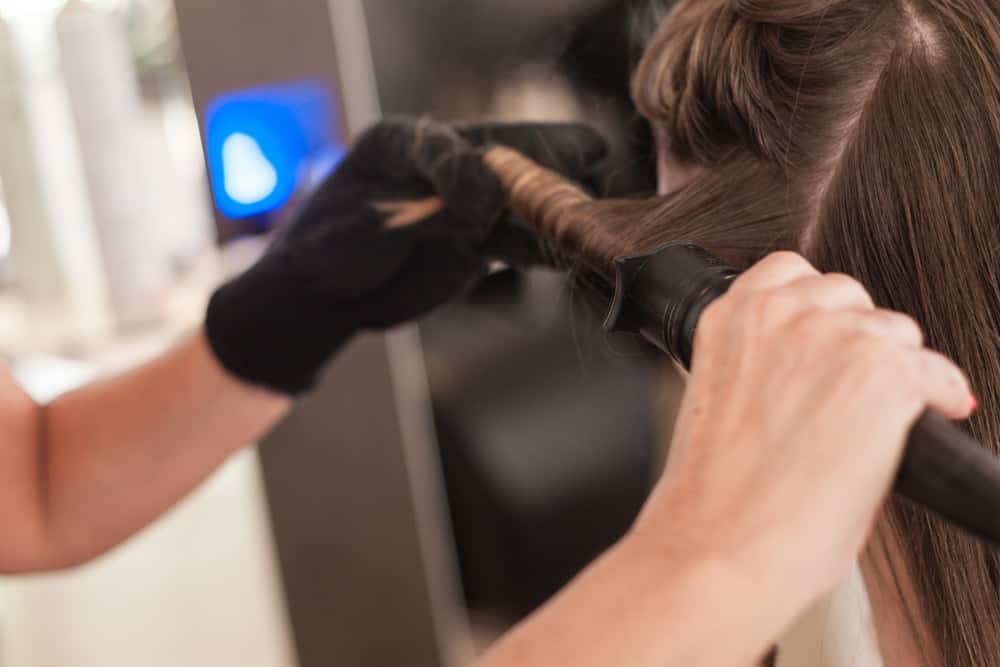 Depending on the barrel you use, you'll get long curls, much like the style that Shirley Temple used to wear. However, you can also create beautiful waves. It's just a matter of practice and picking the right size for your style.
Basically, you need to section your hair into one-inch portions. Any more than that and your hair won't heat evenly, resulting in limp curls that have no staying power.
Once your wand is heated, start at the base and wrap your hair around the barrel. Try to keep your hair flat against the rod for the best results. Finally, let them cool a minute before you go on to style your hair. Wear it up or down, the curls you achieve with a wand will last all day if you do it right.
Make those Curls Last
Another way to get long-lasting curls is to choose a smaller shaft and simply finger comb them out. The spirals may be tighter than you want, at first, but let them loosen up naturally, and they'll last longer.
Yes or No
One of the advantages of using a curling wand over a curling iron is that it takes less time to curl each section: two to six seconds. That's a significant time-saving.
On the downside, there are too many choices for sizes of curling wands, and it takes some time to figure out which size works best for your hair. No worries though, you can spend a little extra and get a curling wand with interchangeable barrels.
A curling wand with a variety of options such as this one from Atmoko would be a better choice than a curling iron. It's easy to use, and you can get so many gorgeous looks from one appliance. Plus, it's got a ceramic coating to protect your hair.
Price Range
A curling wand with interchangeable barrels will run between $40 up to $125 or more. Trust me it's worth it for the convenience of having different size barrels
Curl it Up
Now that we've compared all the ways to curl your hair, which one is your favorite? After years of playing with my hair, I prefer ceramic hot rollers to get those curls I crave. For one, I can have curly hair one day and straight hair the next. For another, ceramic rollers cause the least amount of damage to my fine hair.