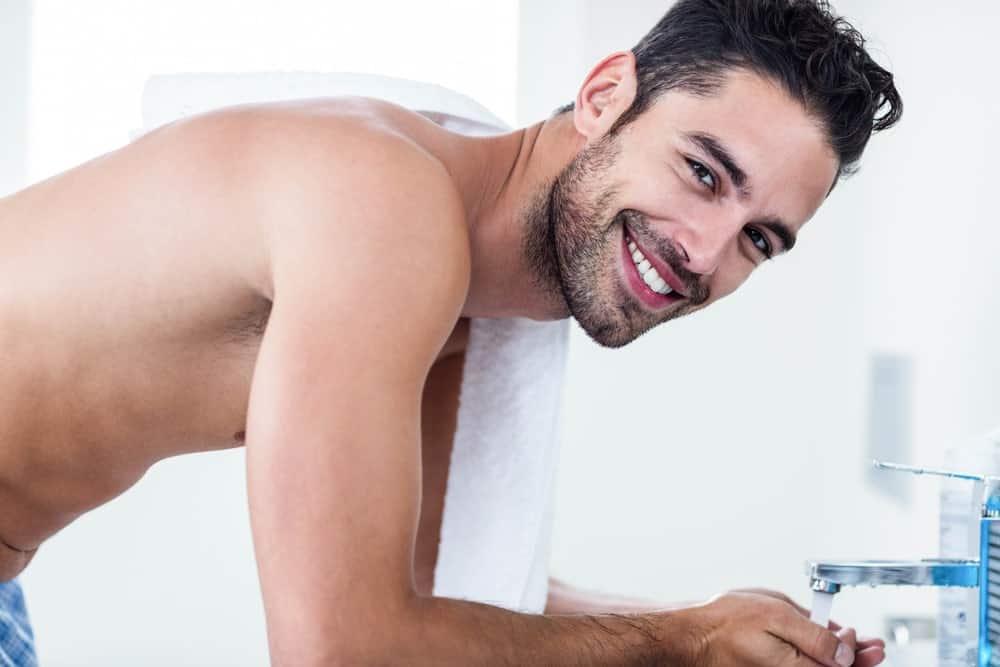 Many beard enthusiasts use facial soap or shampoo to wash their beards. Most don't realize that their beard should be treated differently than the hair on their head. That's right, you should be using a beard wash because it's specifically designed to be gentler. It will not strip your beard of natural oils which can leave it dry and coarse and prone to breakage.
Just like your eyes and smile, your beard makes a statement and is one of the first things people will notice about you when they meet you, so you want it well-groomed, shiny, and smooth.
What is Beard Wash?
Whether you call it beard wash, beard shampoo, or beard soap, they are the same. All products are specially formulated for your facial hair as well as for your skin underneath. A beard wash is formulated to moisturize your skin and prevent your beard from falling out or having bald spots because of weak roots.
There is a wide variety of products now available just for men that wear beards such as beard oil, beard wash, and even beard conditioner. It is an expanding category, one popular brand of products is Beard Mountaineer All Natural Shampoo.
What is Shampoo?
Shampoo is formulated to be used on the hair on your head. It uses harsher chemicals that you will find in beard wash. If you look at the ingredients in shampoo, you probably wouldn't know what most of the ingredients are.
There are chemicals added to create a lather, which some people are allergic to. They also contain preservatives so it is shelf-stable, but many of these preservatives include toxins that help them combat bacteria, mold, and other unwanted things that could grow in shampoo. Shampoos also include scents which many are not good for us and may also lead to toxic build-up in our bodies.
Features and Benefits of Using Beard Wash Instead of Shampoo on Your Beard
One of the biggest mistakes most beard wearers make is using the shampoo they use of their hair on their beards, this is not the case. It may seem logical, after all, it is hair. The fact is your facial hair is very different than the hair on your hair and should be treated with different products.
Below are some important facts that show why your beard needs to be treated differently than the hair on your head.
Beard Wash versus Shampoo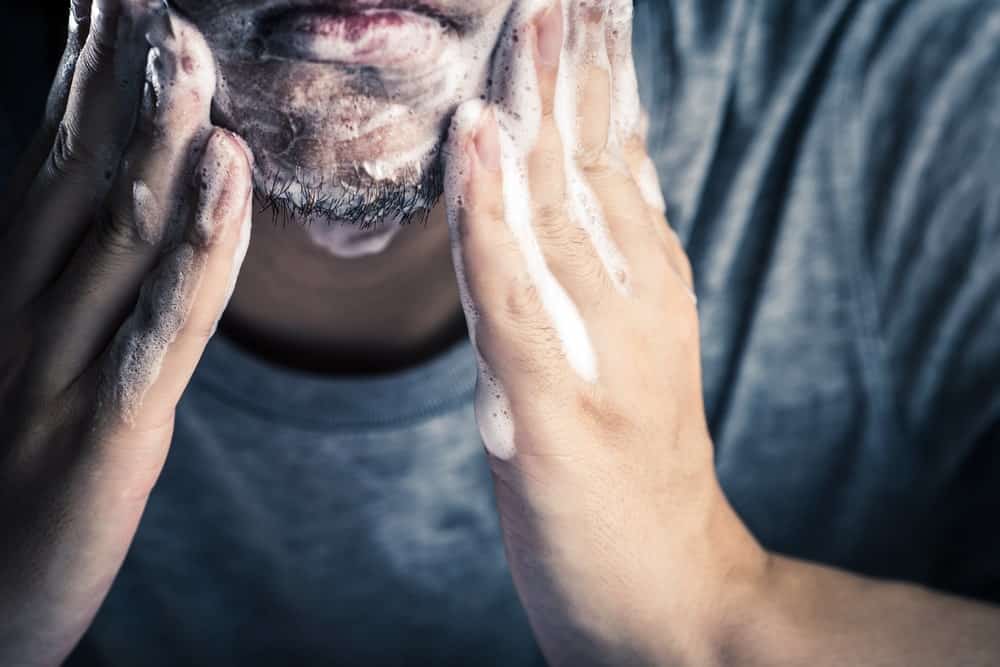 Beard was is formulated differently than shampoo and is made specifically for the sensitive hair on your face. Here are some of the main differences between beard wash and shampoo:
Shampoo is made to reduce the sebum oil in your scalp so that your hair doesn't appear greasy. It is necessary to keep your hair from being sticking together with an overall bad appearance.
Beard washes are designed to deter beard dandruff.
Your beard needs sebum oil, so using a regular shampoo will strip the beard of the vital oils it needs for a healthy beard.
Some shampoos contain chemicals that are too harsh for the sensitive skin on your face.
Many beard washes now contain all-natural ingredients and no chemicals, that could dry out your beard.
How to Use Beard Wash
Beard wash is easy to use, but the process is just a bit different than using shampoo.
You should not wash your beard every day. Many men wash their face several times a day, especially if they have oily skin. This much washing will dry out your beard.
Washing your beard 2-3 times a week is preferable to keep the oils in the beard, or else it may dry out.
You will need about a quarter's size dollop of beard wash.
Work it into a gentle lather.
Rinse your beard, towel dry.
Those that use conditioner or oils will work these products through the beard and then comb the beard.
Important Ingredients in Beard Wash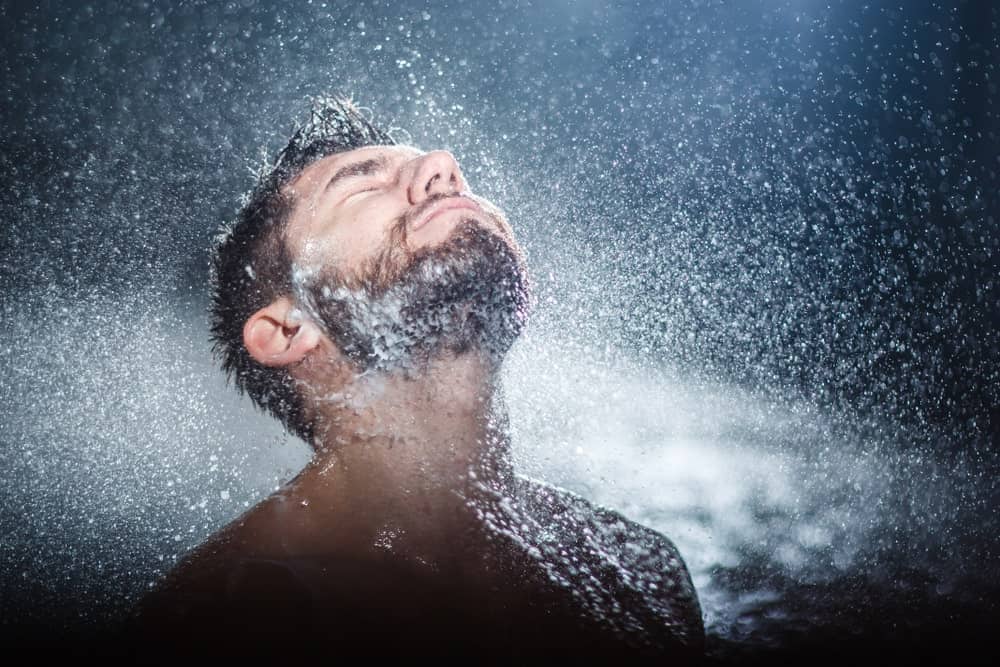 There are many ingredients that are used in beard wash to make it gentle on your skin and beard. Some favorable ingredients include:
Olive oil
Flax seed oil
Argan oil
Castor oil
Safflower oil
Borage oil
Almond oil
Jojoba oil
Shea butter
Vitamin E
Essential oils
Honey
Seaweed extract
Spring water
As you can see from all the oils, facial hair needs oil to keep it from breaking and keeping it look shiny and smooth. In addition to these ingredients, there is usually a scent in a beard wash. Most companies that make natural beard oils use scents like sage, sandalwood, and rosemary.
Cost of Beard Wash versus Soap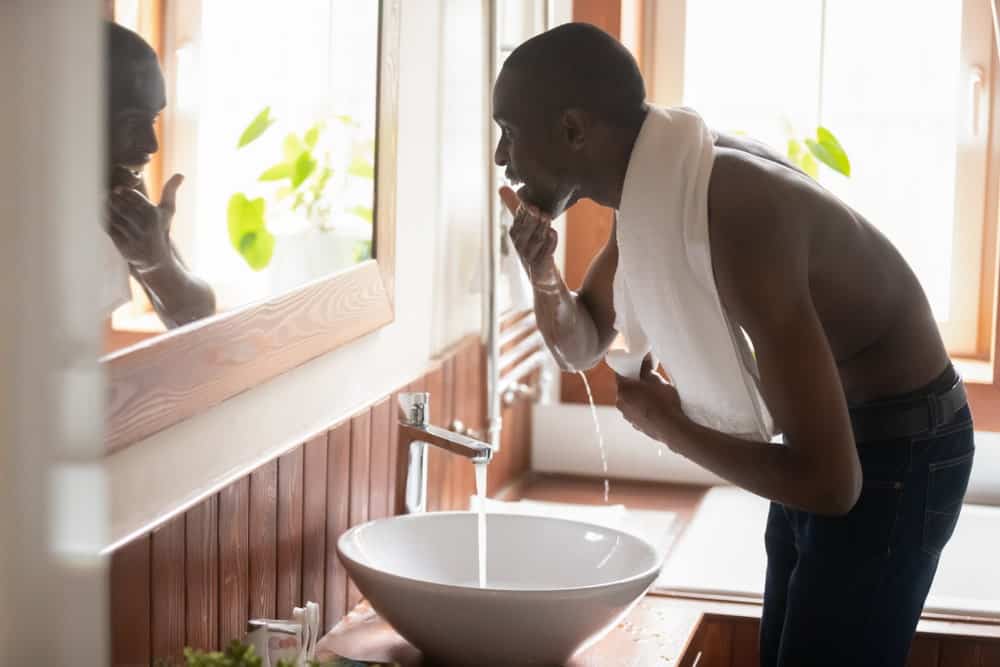 With so many different types of shampoos on the market, there is a huge price differentiation between the least expensive generic brand to a top of the line natural shampoo product. The same is true for beard wash, but because of the fact that many beard wash products contain more natural products for sensitive skin, they typically cost more than a low-end shampoo.
Shampoo: According to Amazon.com:
One of the lowest cost shampoos is DermaCen shampoo and body wash, which is available in a one-gallon bottle for $1.61
One of the most expensive shampoos is Neuma Neumoisture shampoo which goes for $104.50 for 64-ounces.
Beard Wash: According to Amazon:
One of the least expensive beard washes is by Mountaineer Brand, their 100% natural beard shampoo is $10.00 for 4 ounces.
One of the most expensive is Bear Roar XL which is priced at $49.00 for 4 ounces.
Prices can vary, so it's important to choose the beard wash product that contains the ingredients you need to keep your skin and beard looking its best. Beard washes tend to have a higher price point because of the lack of generic chemicals and the inclusion of a lot of natural-based ingredients, making it more expensive to produce.
Pros and Cons: Beard Wash and Shampoo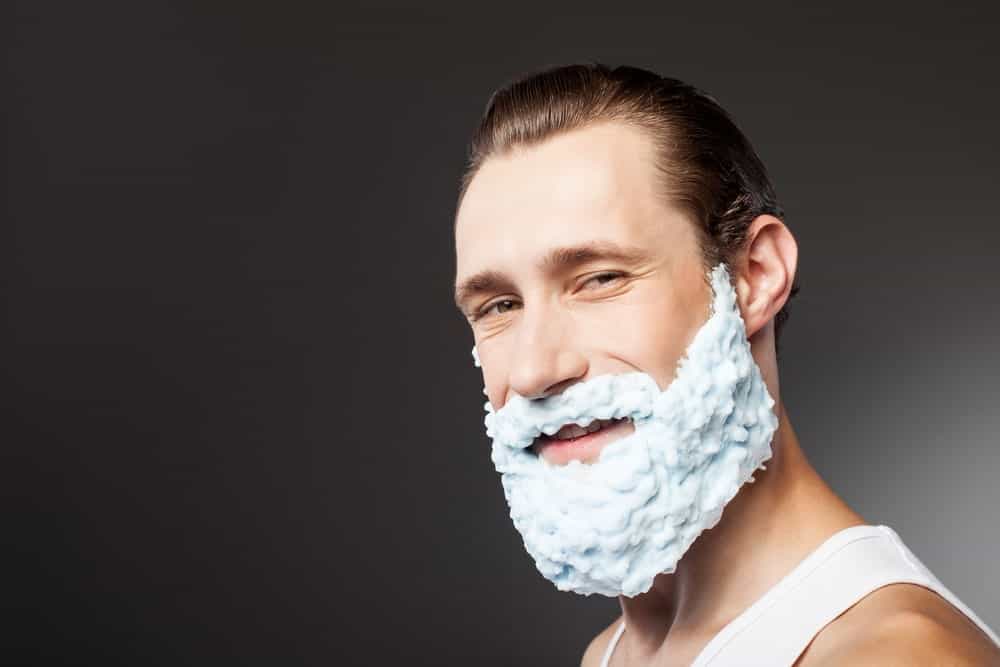 There are pros and cons to just about every product. So, let's look at what is good and not so good about Beard Washes and Shampoos.
Pros of Beard Washes
Many are made with natural ingredients
They are formulated to keep your beard soft, smooth and healthy
They are made to be gentle on your skin
They contain ingredients that will reduce beard dandruff
They get your beard clean without drying it out.
Cons of Beard Washes
Many feel that a beard wash may be unnecessary if you have a very short beard as the sebum oil production may be enough to keep short beards looking good.
The cost for a basic brand may be more than a generic shampoo
You may also need to use other products in combination with your beard wash, including conditioners and oils.
Pros of Shampoo
Shampoo keeps hair clean, shiny, and silky
It helps reduce dirt and pollutants away from your skin.
Most shampoos are gentle on your skin and don't irritate your eyes
It leaves your hair smelling good and fresh
It can be inexpensive
Cons of Shampoo
It can be acidic and lead to damaged hair
It contains many ingredients that can hurt  your skin and hair like sodium Laureth sulfate, SLES, and ethylene oxide which are considered to be carcinogens
Inexpensive shampoos may contain ether chain which can cause loss of hair and damage the scalp
All in all, this shows that there are pros and cons to each product, but choosing your products wisely is always important.
Sorting it all Out
We have learned a lot about beard shampoo and the benefits it imparts to the hair and skin on our face. Choosing a product specifically designed for your beard will keep it shiny and healthy. Using a shampoo can remove the oils you need to maintain a healthy beard. Choose wisely, choose beard wash.